We have been loving MasterClass for years – it's our most-used and loved digital subscription with streaming video from some of the most amazing instructors you'd never thought you'd get to learn from! If you have some time on your hands to learn new skills, techniques, mindsets, or just want to be entertained by genius, get MasterClass!  And yes, it's educational and entertaining, all at once! If you've always wanted really fun personal and professional development, MasterClass is the perfect place to go! Plus, if you want to really know how to write the next great American novel, become an art director, write inspiring speeches, or advance your business skills, there's really no better place to learn.
What is MasterClass?
MasterClass is an online education library filled with exclusive courses taught by geniuses in their field. Every course has a series of video lessons – all incredibly high quality and all packed full of genuine insights from the world's best at what they do. Each course has a theme, with about 20-25 video lessons. They also include digital workbooks and community activities. You can squeeze them in during lunch, on a commute, during a stretch break, or binge them while working out or on the couch! It's a lot cheaper than any college course or continuing education, and more flexible too, as they are all self-paced.
SEE ALL THE MASTERCLASS PREVIEWS!
MasterClass vs. Skillshare
We do get questions on what's the best between Skillshare and MasterClass! MasterClass is really about personal development, and it's an entertaining and fun way to develop skills with beautiful cinematic classes taught by the worlds' best. If you're looking to learn specific technical skills step-by-step, we would suggest checking out Skillshare's free trial, too! For sure, Skillshare offers classes like interior design, but they'll have classes that will teach you how to care for houseplants vs. MasterClass' inspiring learn everything about gardening, plants, and soil from the "Gangster Gardener" Ron Finley!
How does MasterClass work?
Classes range anywhere from 2-5 hours and each class kiwigambling.co.nz is made up of several lessons that range from 5-25 minutes in length – some classes may have longer lessons. You can watch and re-watch at any time.
Each course has a downloadable PDF workbook to supplement the videos
Get feedback from fellow students in the MasterClass student groups that you can use to exchange feedback and discuss the lessons.
Complete classes at your own pace. Your access continues until you cancel your annual membership.
Download some videos for offline viewing with the iOS app. Stream them all through iOS, Fire TV, and Apple TV apps!
How much does MasterClass cost?
You can get access to every single MasterClass for $180 for the year. We really like the all you can stream subscription, because they're adding new classes and instructors all the time – about 1 or 2 every single month.
Who teaches the MasterClass courses?
It's an all A-list team!
There are now 85+ instructors covering courses in Film & TV, Music & Entertainment, Culinary Arts, Writing, Business, Politics & Society, Sports & Games, Design, Photography, & Fashion, Lifestyle, and Science & Technology! The masters include leaders like Margaret Atwood, Bobbi Brown, Jodie Foster, Neil Gaiman, Sara Blakeley, and more. They all share their insights and best knowledge in an easy to approach format! There's so much talent in one place. You can get our notifications of new instructors by signing up here.
How can you watch MasterClass?
MasterClass has recently made it easier to view anywhere you are – in addition to watching in a browser on your tablet or computer,  you can get the MasterClass app on Amazon Fire TV, Apple TV, and iOs (iPhone + iPad) too.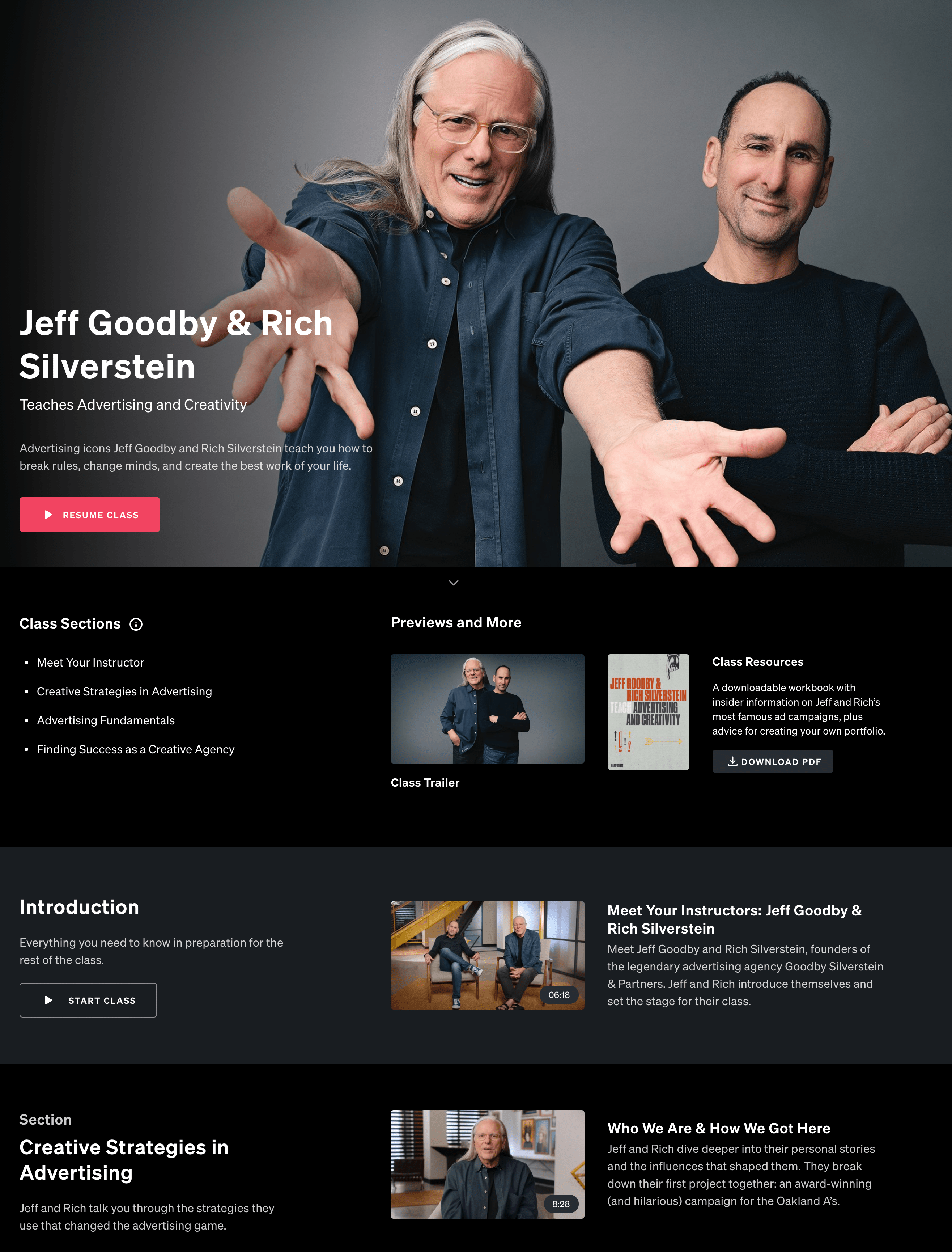 For every class, you'll be able to access all the lessons, resources, and community hub all in one place.
---
Our Favorite MasterClass Courses!
Dr. Jane Goodall Teaches Conservation
Dr. Jane Goodall shares her insights into animal onlinecasinogo.com intelligence, conservation, and activism.
Chris Hadfield Teaches Space Exploration

The former commander of the International Space Station teaches you the science of space exploration and what the future holds.

Bobbi Brown Teaches Makeup And Beauty
Bobbi Brown teaches you the tips, tricks, and techniques for applying simple, natural makeup that makes you feel beautiful in your own skin.
Join Daniel at the poker table. Learn his strategies to advance your cash, tournament, and online play.
Gabriela Cámara Teaches Mexican Cooking
Celebrated chef Gabriela Cámara shares her approach to making Mexican food that brings people together: simple ingredients, exceptional care.
See all our MasterClass Reviews!
Check out our in-depth MasterClass reviews for individual courses!