Listen up, fellas! If you're tired of trudging to the store to buy the same old products, it's time to switch things up with a men's subscription box. These boxes are like a gift to yourself every month, filled with all kinds of awesome goodies to enjoy and explore.
Men's subscription boxes are the ultimate treat for guys who love to explore new products and indulge in their interests. Whatever you're into, from fashion and fitness to gadgets and spirits, there's a subscription box that caters to your specific needs and preferences. These boxes offer a wide variety of products, from stylish clothes and accessories to high-tech gadgets and more.
Show More (17 items)
Shopping can be a hassle. It's even more overwhelming for busy guys who have a million things to do already. Fortunately, men's subscription boxes make shopping a breeze. You can enjoy a customized selection of products that are delivered straight to your doorstep every month, no need to step out of your home or office. Plus, since you're receiving them on a regular basis, you'll never run out of the essentials, whether it's grooming products or snacks.
Don't waste any more time or energy – we've done the research and compiled the best men's subscription boxes to help you find the perfect box for your needs! Whether you're a self-proclaimed foodie, a style-conscious gentleman, a tech enthusiast, or just someone who appreciates the finer things in life, we've got you covered. Get ready to be surprised and delighted by these boxes, and maybe even discover some new favorites.
The Best Subscription Boxes For Every Kind of Man!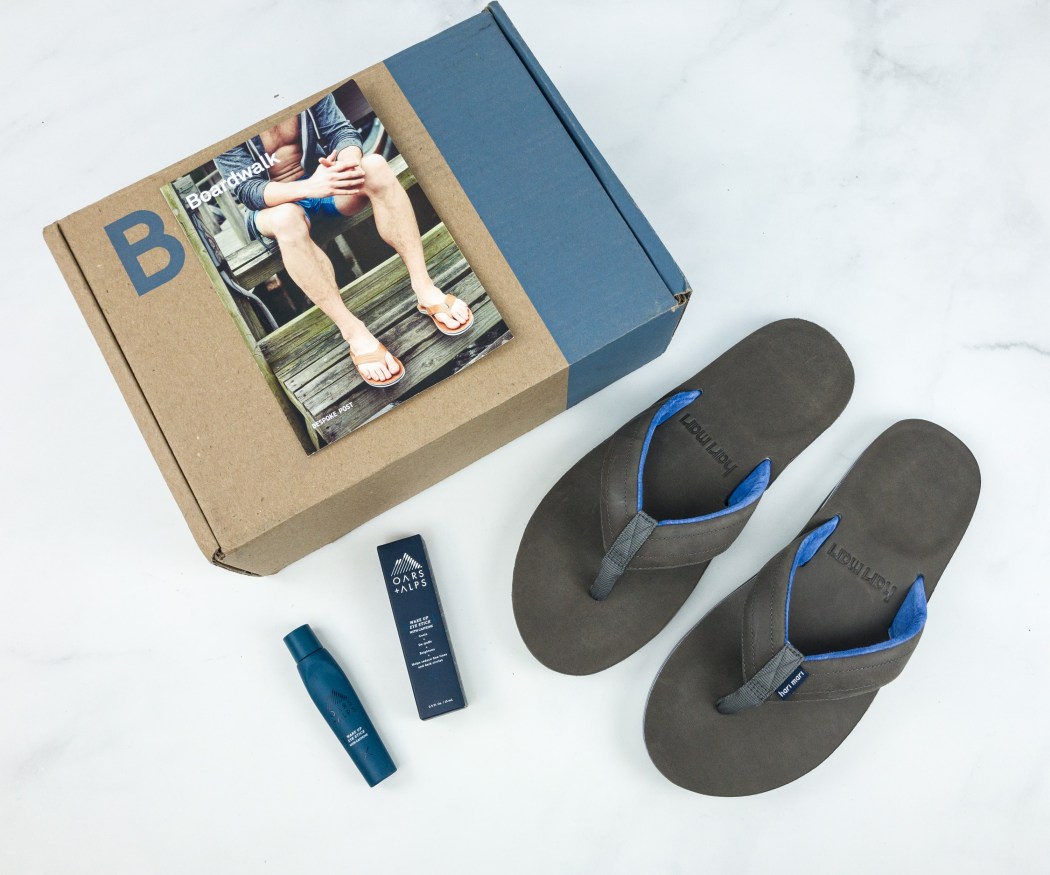 Image from: our review
Specifically curated for men, each box from Bespoke Post contains luxury items revolving around a central theme. This subscription is all about elevating small parts of every day with high-quality crafted gear, accessories, and goods. It has a unique model that allows subscribers to select what kind of boxes they're most interested in, making sure they'll only get what's right up their alley. And for those who like surprises, they can choose to receive an automatic monthly selection consisting of a personalized mix of unique items for the fine gentleman. Members can preview boxes, swap them out, or skip the month entirely.
Deals:
Save $9 on your first box! Use coupon code FREEBEER.
Get a Mystery Box with your first Club shipment! Use coupon code BOXFREE.
---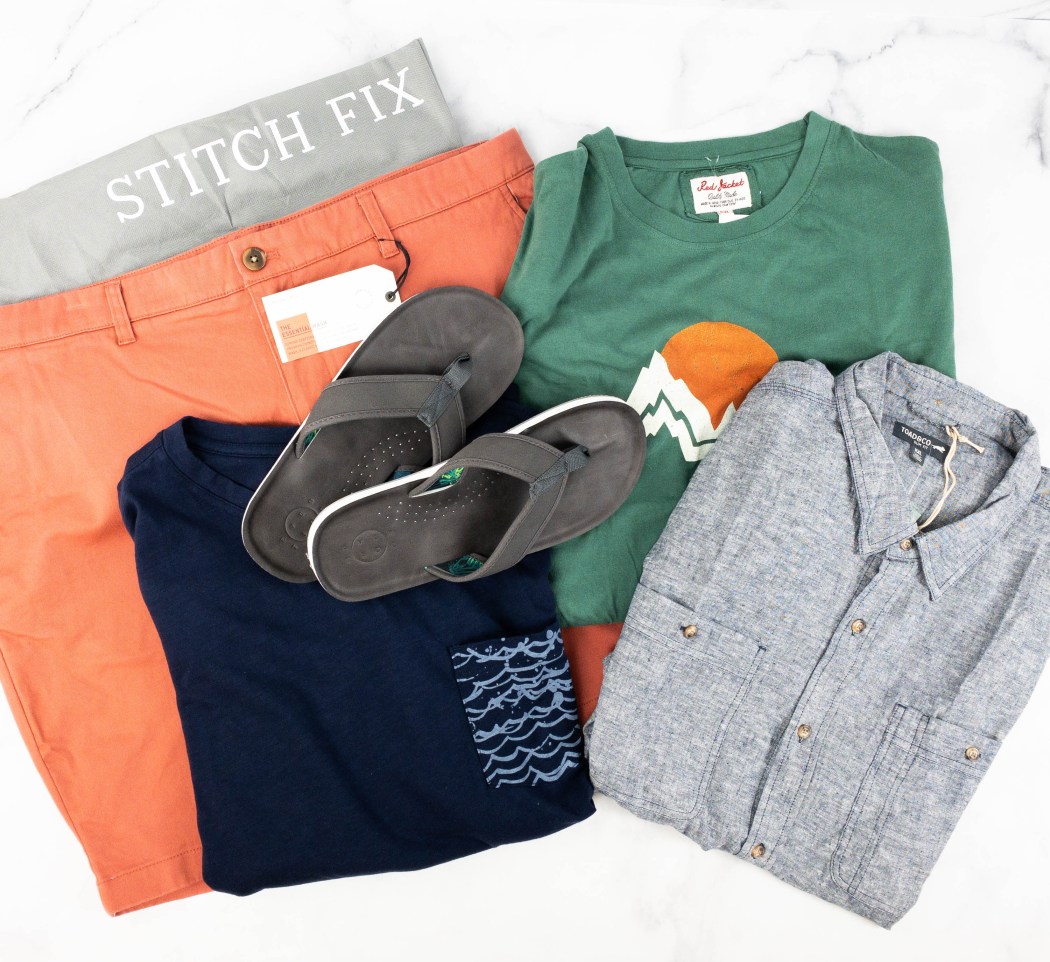 Image from: our review
Men don't have to feel pressured about styling themselves, as Stitch Fix Men can do it for them! The subscription is like having your own personal stylist who will choose up to five clothing and accessories – all of which are based on the style profile you need to fill out upon signing up. Keep what you love and send back what you don't. Having your own stylist also means the subscription adapts to your feedback, honing in on what you love to wear! Featured brands include Ben Sherman, Original Penguin, Liverpool, The North Face, Mavi, and Converse.
Deal: Get $20 off your first Men's or Women's fix! Deal applies automatically, just visit and subscribe.
---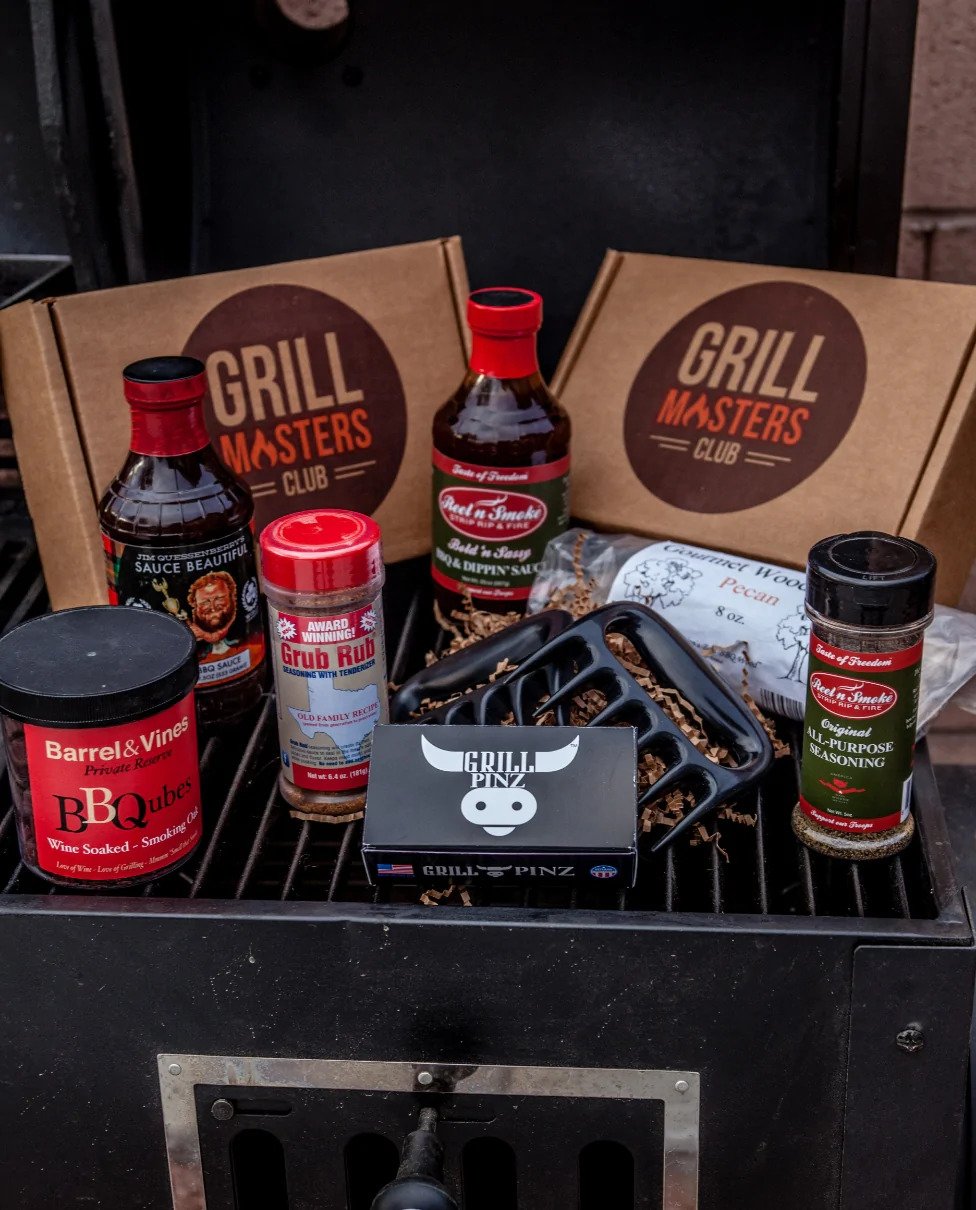 Image from: Grill Masters Club
Grill Masters Club enhances your grilling sessions. With a box full of rubs, spices, sauces, seasonings, and more, you'll be sure to fire up the grill! Their team of pit masters are responsible for expertly curating each box so you could have endless BBQ fun with family and friends. In addition to these quality products, they also include recipes, smoking & grilling tips, exclusive deals, giveaways, and rewards so you can enjoy the ultimate BBQ experience!
Deal: Get 10% off your first box! Use coupon code FIREDUP.
---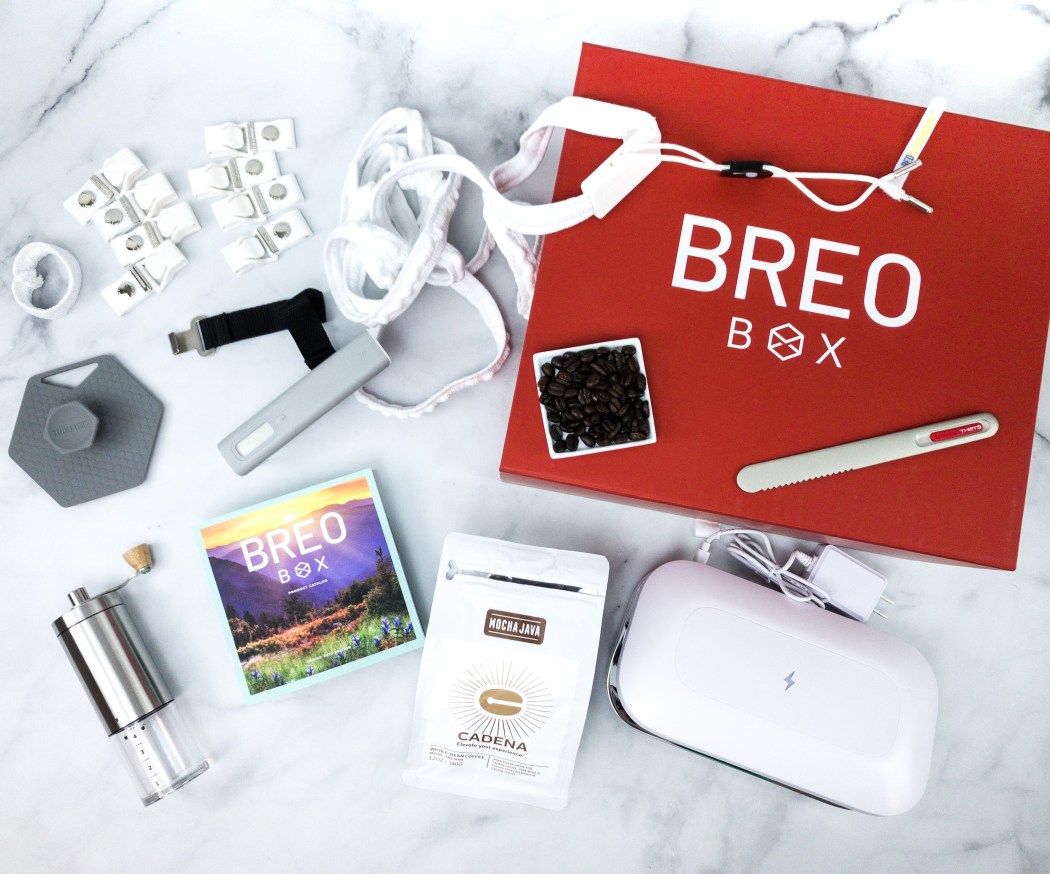 Image from: our review
Health, fitness, tech, and lifestyle essentials — you can get them with Breo Box! This luxury subscription serves as a helpful companion to any man's journey towards a better and healthier lifestyle. Each box has a value of up to $300+, and there are 6-9 high-quality items included. Contents are curated around the season, so expect to get stuff that is exactly what you need at that time. Aside from the health and fitness items, it always includes fun extras that make the box really jam-packed every quarter!
Deal: Get $15 off your first box! Use coupon code hs15.
---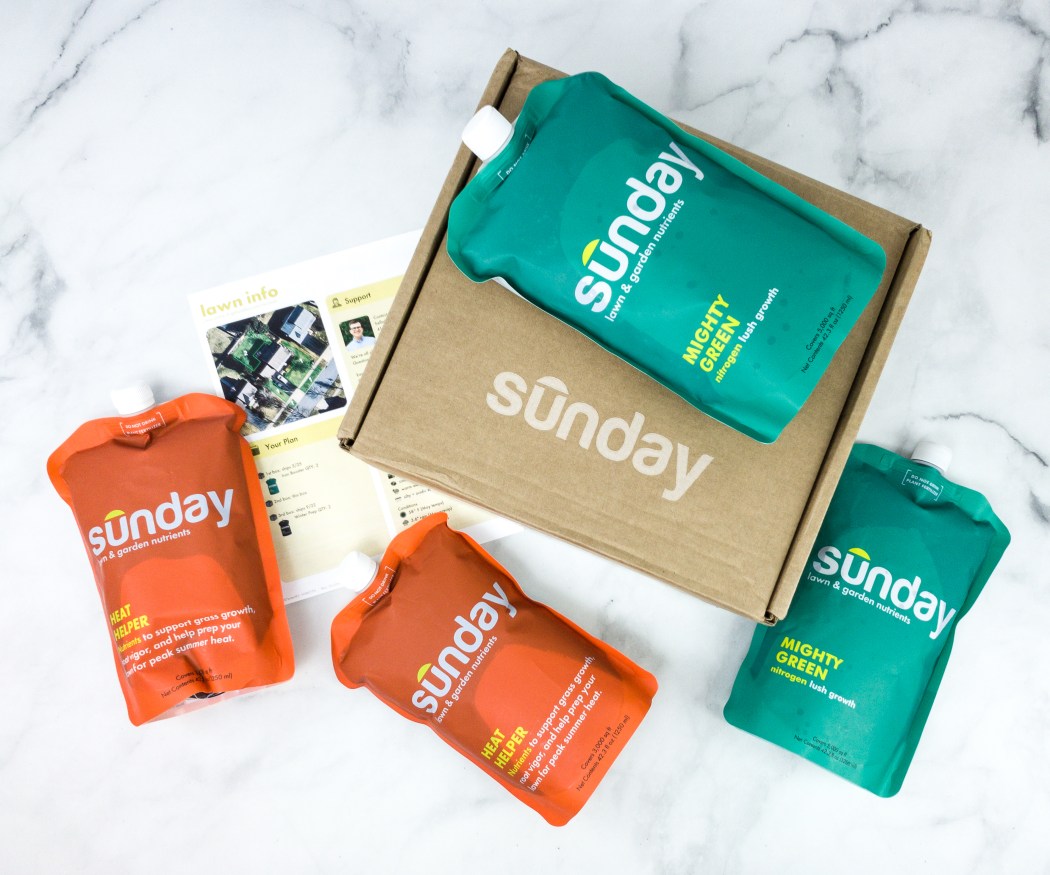 Image from: our review
From removing unwanted grasses to bringing healthy lawns, Sunday is on your side! This subscription provides simpler and smarter lawn care without the toxic stuff, and they custom-made boxes based on your lawn's soil and climate. Nutrient pouches are made with ingredients like seaweed and molasses, making them a safe product to use for keeping your lawn healthy and vibrantly green. All you have to do is attach these pouches to a hose and sprinkle – it will definitely give you the best lawn ever! Also, a portion of every sale goes to helping people reconnect with nature and preserve habitats across the country.
Deal: Get $20 off your order + a FREE Soil Test! Use coupon code HELLOSUBSCRIPTION20.
---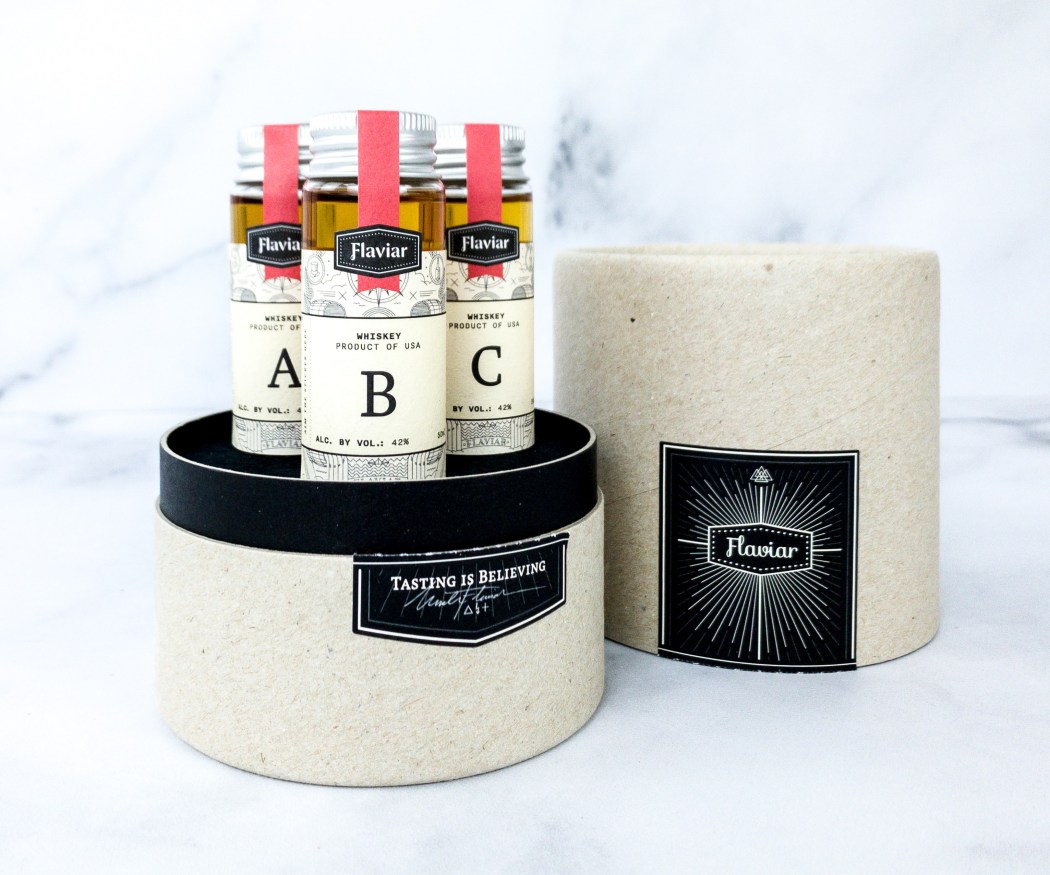 Image from: our review
For those interested in discovering the finest liquors, Flaviar provides a great way to do so! They send not only personalized samples and complimentary bottles but also give exclusive access to extremely rare and hard-to-find alcoholic beverages from around the world. Every month, you can get a tasting box with three 45ml samples, accompanied by flavor profiles and a coaster, or a bottle from Flaviar's curated selection. It's a liquor connoisseur's dream come true, as it's also a perfect way to replenish home bar without breaking the bank! Other perks include free live tasting events and member pricing in their shop.
---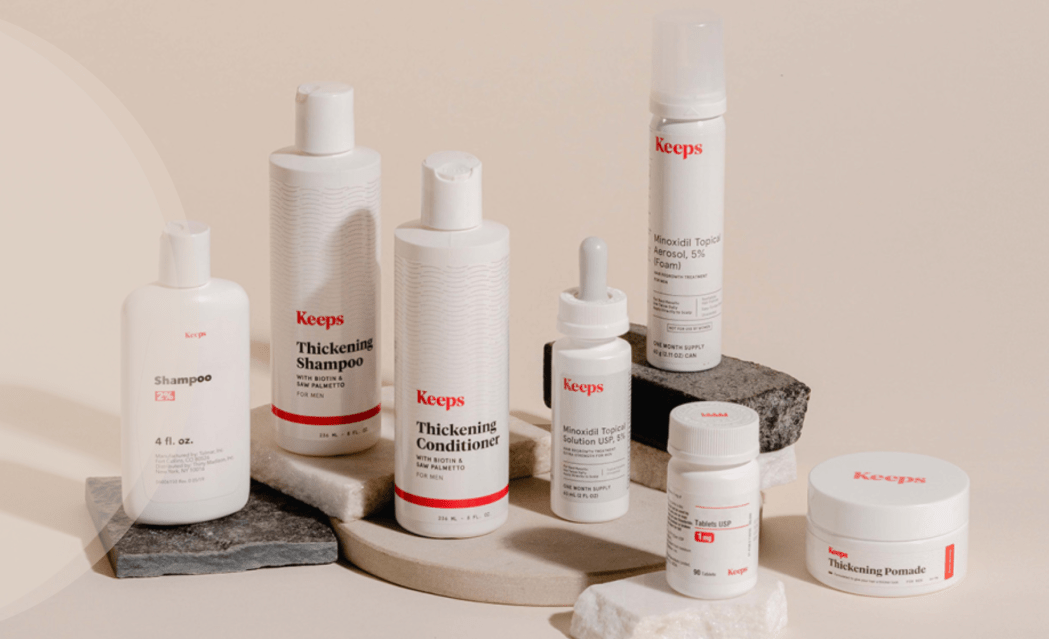 Image from: Keeps
Keeps is a haircare brand offering FDA-approved treatments to help you keep your hair. Whether it's receding hairline, thinning at the crown, or overall thinning hair you're dealing with, you can achieve the best results with their clinically proven products delivered directly to your door on a schedule! They have Finasteride tablets and Minoxidil in the form of solution or foam – your choice. They even offer ketoconazole shampoo, thickening shampoo & conditioner, and thickening pomade for a complete hair care routine! Subscribers even get a free online consultation with a licensed medical provider to guide and support them on their hair journey.
Deal: Get 33% off your first 3 months! Deal applies automatically, just visit and subscribe.
---
Image from: our review
Beach vibes and coastal mood is guaranteed all year long with Beachly Men's Box! Beach buddies will definitely love this subscription as it sends a curated box of premium, coast-inspired apparel, accessories, and lifestyle items, depending on your style preference, four times a year. Each shipment contains 4-5 premium products from top brands and the hottest newcomers that are definitely showing what coastal style is all about! You can also help save our seas as proceeds from every box sold fund beach cleanups hosted by Heal The Bay.
Deals:
Get a FREE BONUS BOX ($100+ value) with your first box! Use coupon code BONUSBOX.
Save $30 on your first box! Use coupon code BEACHDAY30.
Get 20% off your first box! Use coupon code HELLO20.
---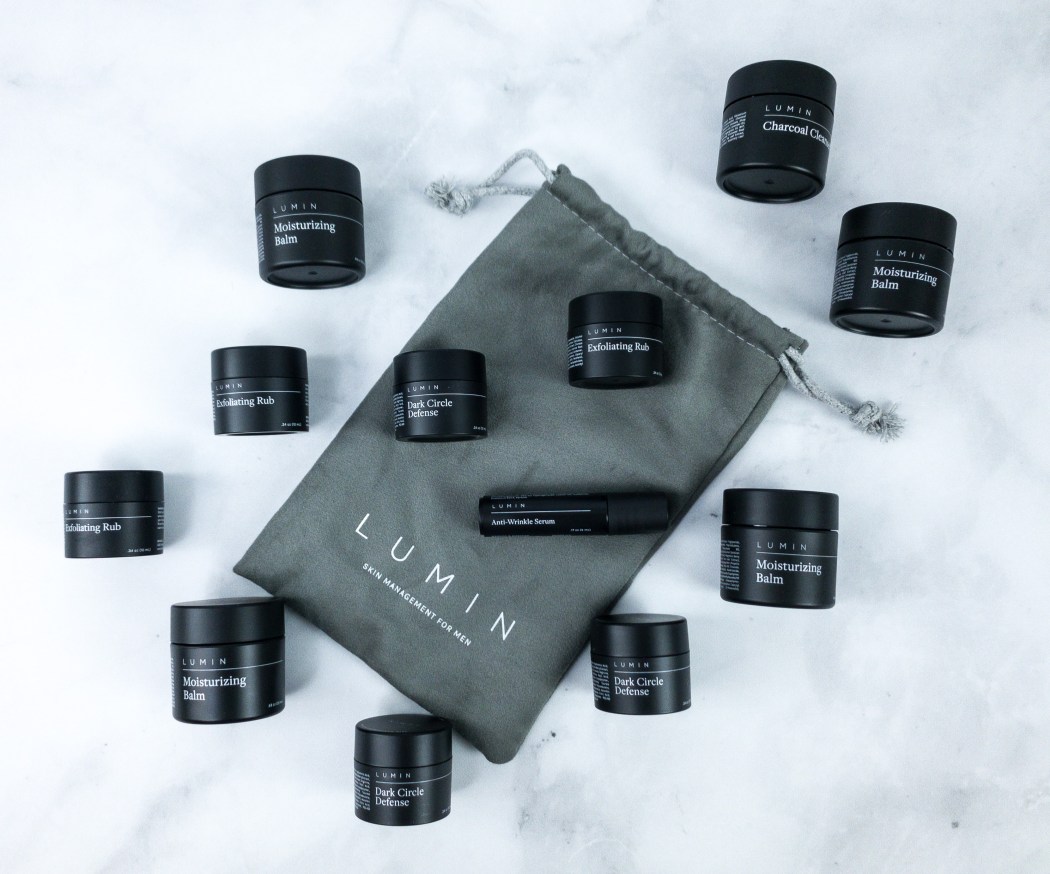 Image from: our review
Lumin is all about skincare for men, delivering luxury quality, easy-to-use products straight to your doorstep every other month. They offer a number of different sets containing premium skincare products that can cleanse, hydrate, and repair the skin. All their products are paraben-free, cruelty-free, and dermatologically tested, each made from natural, better ingredients, matched with your skin type and age, that'll help better your skin in a way that's so effective, leaving it looking at its finest state!
Deal: Get a FREE trial! Deal applies automatically, just visit and subscribe. Just pay the shipping!
---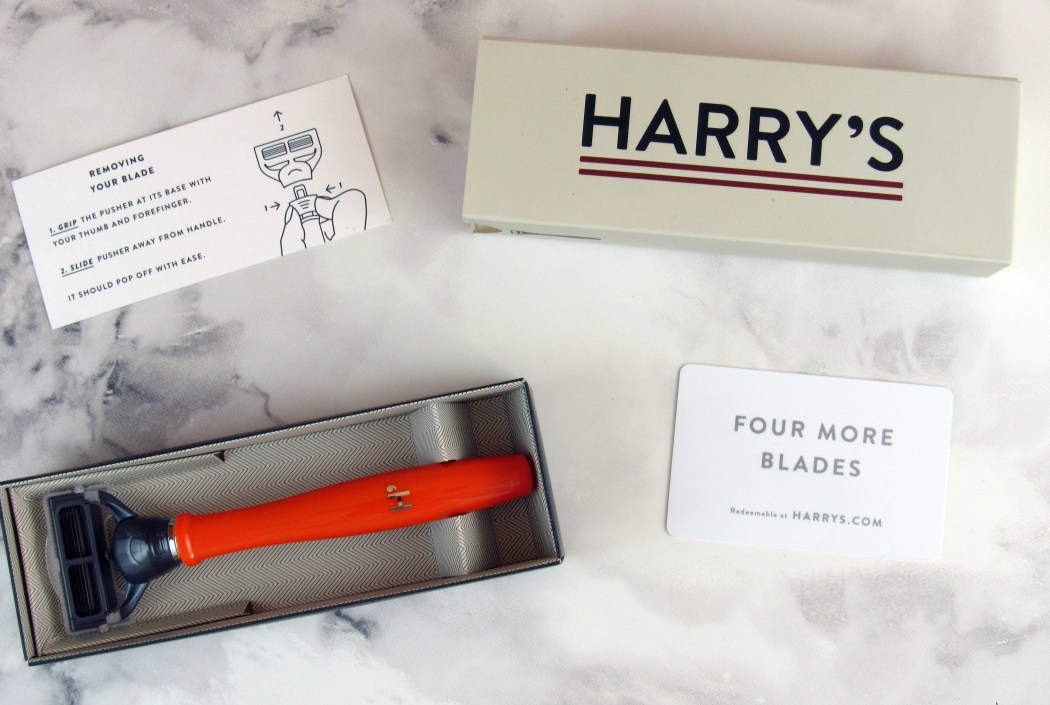 Image from: our review
From head to toe, Harry's has all kinds of products men can feel good about, all honestly priced! Depending on how you shave, you can customize what you get from this subscription. You can also get a starter kit and receive a weighted rubberized handle, five razor blade cartridges, foaming shave gel, and a travel blade cover. Refills follow after the starter kit with your choice of 8 Blades, 8 Blades & 1 Gel, or the Family Plan that includes 16 blades and 2x foaming shave gels. With Harry's, you can have everything you need for a nice, clean shave! They also donate 1% of sales to nonprofits to bring quality mental health care for men everywhere.
---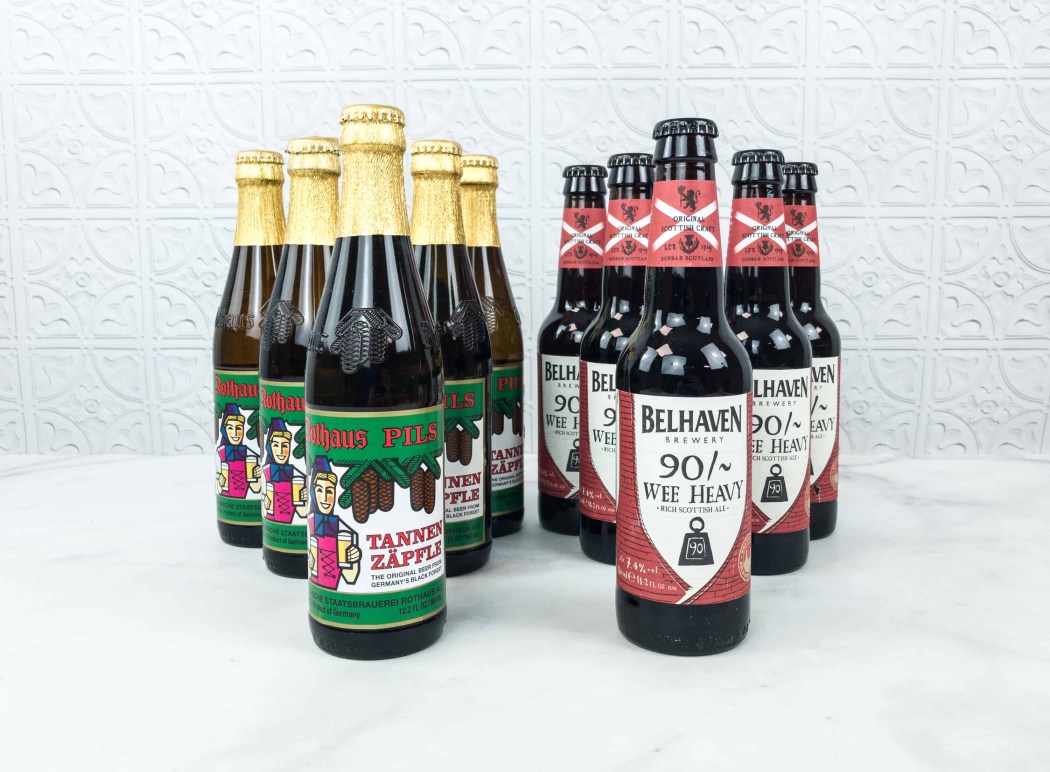 Image from: our review
Microbrewed Beer of the Month Club provides members with hard-to-find craft beers and club-exclusive selections. These beers are crafted from international breweries and the US and are focused on quality, freshness, and variety. Choose from 5 unique beer clubs they offer (The US Microbrewed Beer Club, The US and International Variety Beer Club, The Hop-Heads Beer Club, The International Beer Club, and The Rare Beer Club), so a beer lover like you can discover the world's best craft beers without leaving your home. Each shipment is complete with detailed tasting notes, beer & brewery profiles, and suggested pairings. So fill your fridge with fine-tasting craft beers and let the good times roll!
Deals:
---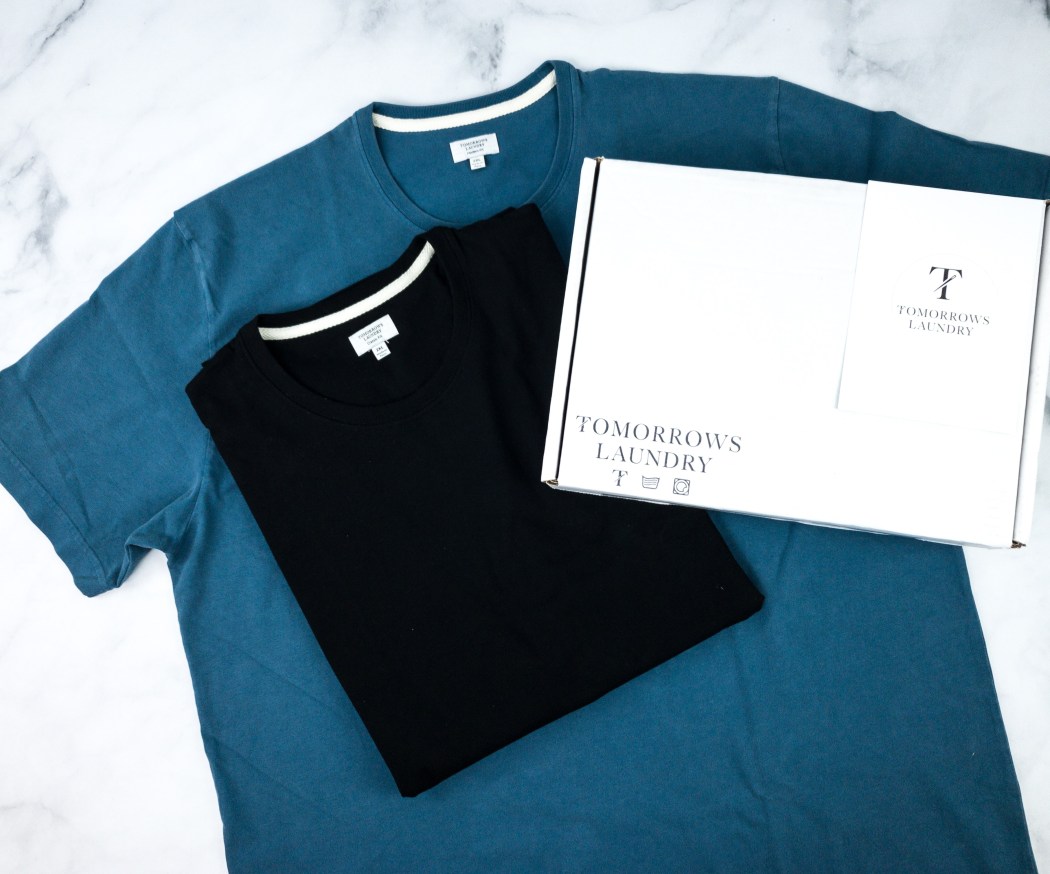 Image from: our review
Get a monthly delivery of luxury wardrobe items without breaking the bank through Tomorrows Laundry. Every piece is made with pre-shrunk sustainable fabrics, higher stitch counts, and stronger seams to ensure you'll only receive high-quality essentials that have a longer life span. Create a profile with your preferred color palette, size, and fit — classic or modern fit (1.5" longer), and a stylist will then curate an Essential Box for you. Based on your preferences, you'll receive 1-2 luxury essentials valued at over $120 or more, which means you get half the price off! Expand your wardrobe as their collection expands as well, giving you more choices you will surely love.
Deal: Get $10 off your first $65 subscription box! Use coupon code HELLO55.
---
Image from: Mullybox
Golfers, whether beginner or pro, will surely love MullyBox! This subscription conveniently delivers golf gear straight to your door every quarter to help you look better, feel better, and play better. Each box includes a variety of premium and high-quality gear and accessories, with $250 in value, perfect for hitting the green fields! All you have to do is personalize the box and wait for your new golf gear to arrive. They also offer an apparel box, which comes with a new golf outfit every three months, valued at $150.
Deal: Get 25% off your first box on any plan! Use coupon code HS25.
---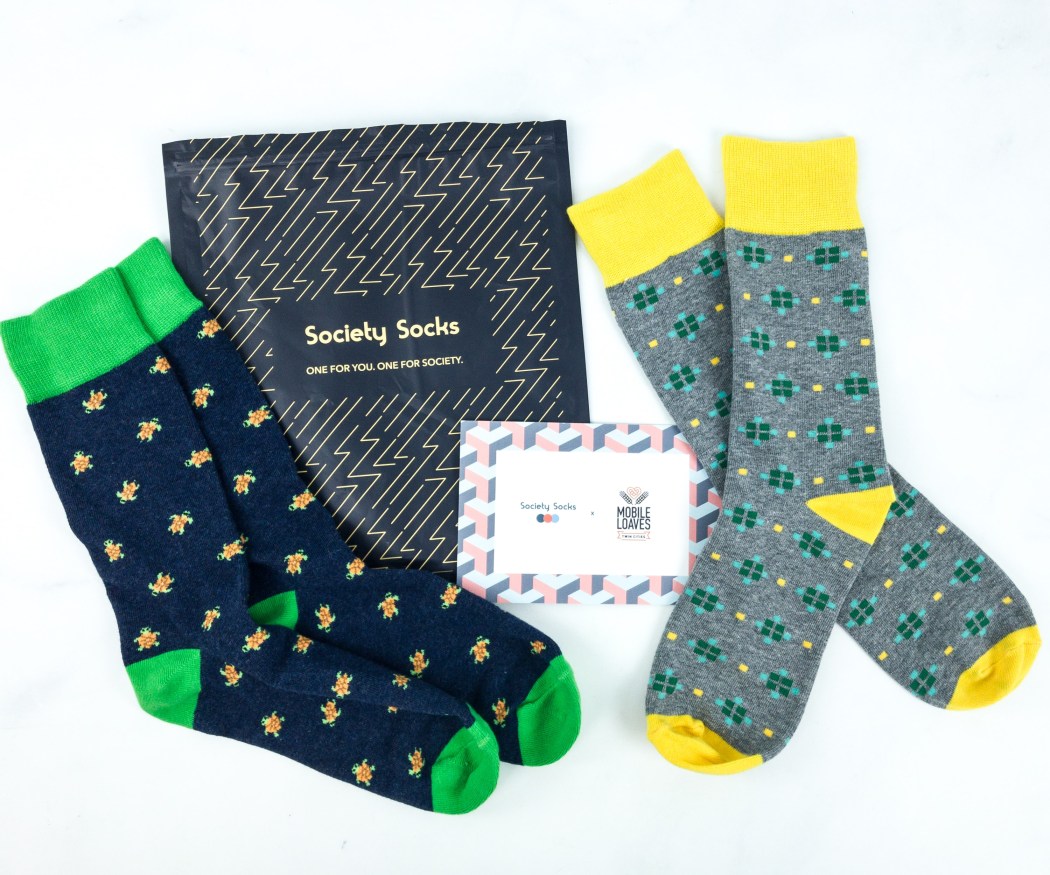 Image from: our review
The socks that Society Socks send are not just comfy but are always cool, colorful, and trendy! Two pairs are included in every package, and socks range from simple to bold. These are made from ultra-soft combed cotton, have unique and fun patterns, and even a non-slip cuff to keep you comfortable while wearing them – no more tugging and pulling! This subscription also pledged itself to donate a pair of socks to a homeless shelter for each pair of socks sold. It's always amazing to get a fuzzy pair while extending help to others. Truly a sock subscription with a social cause!
Deal: Take 50% off your first box. Use coupon code TAKE50.
---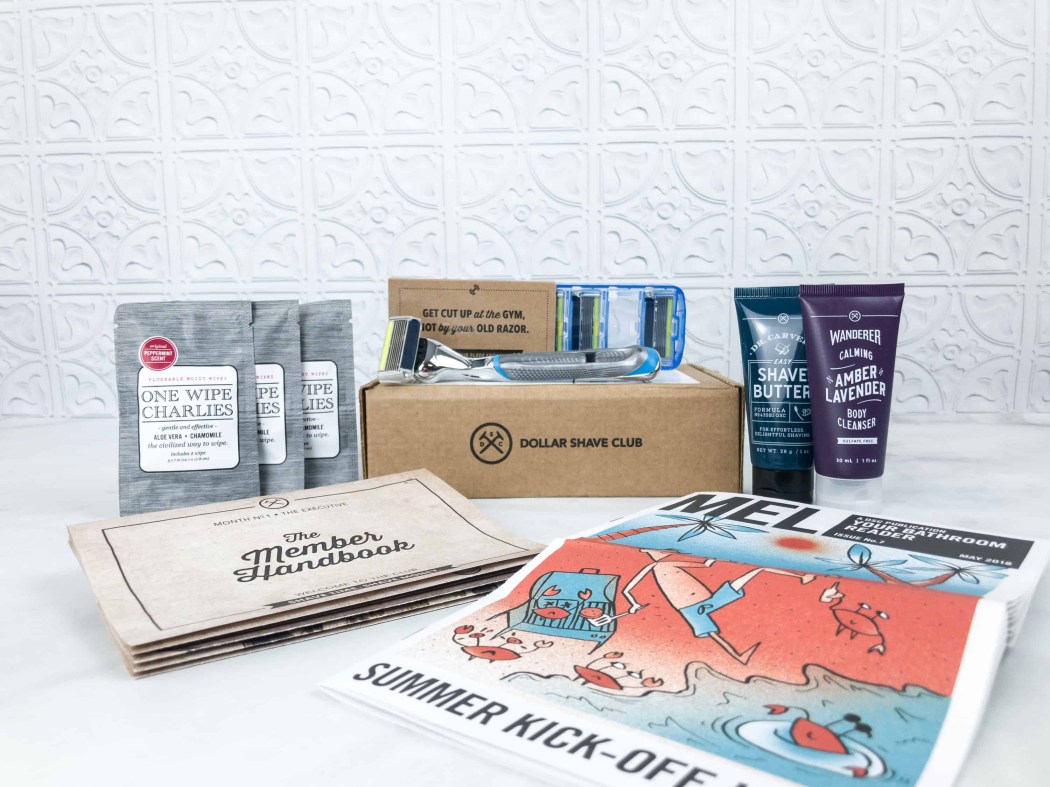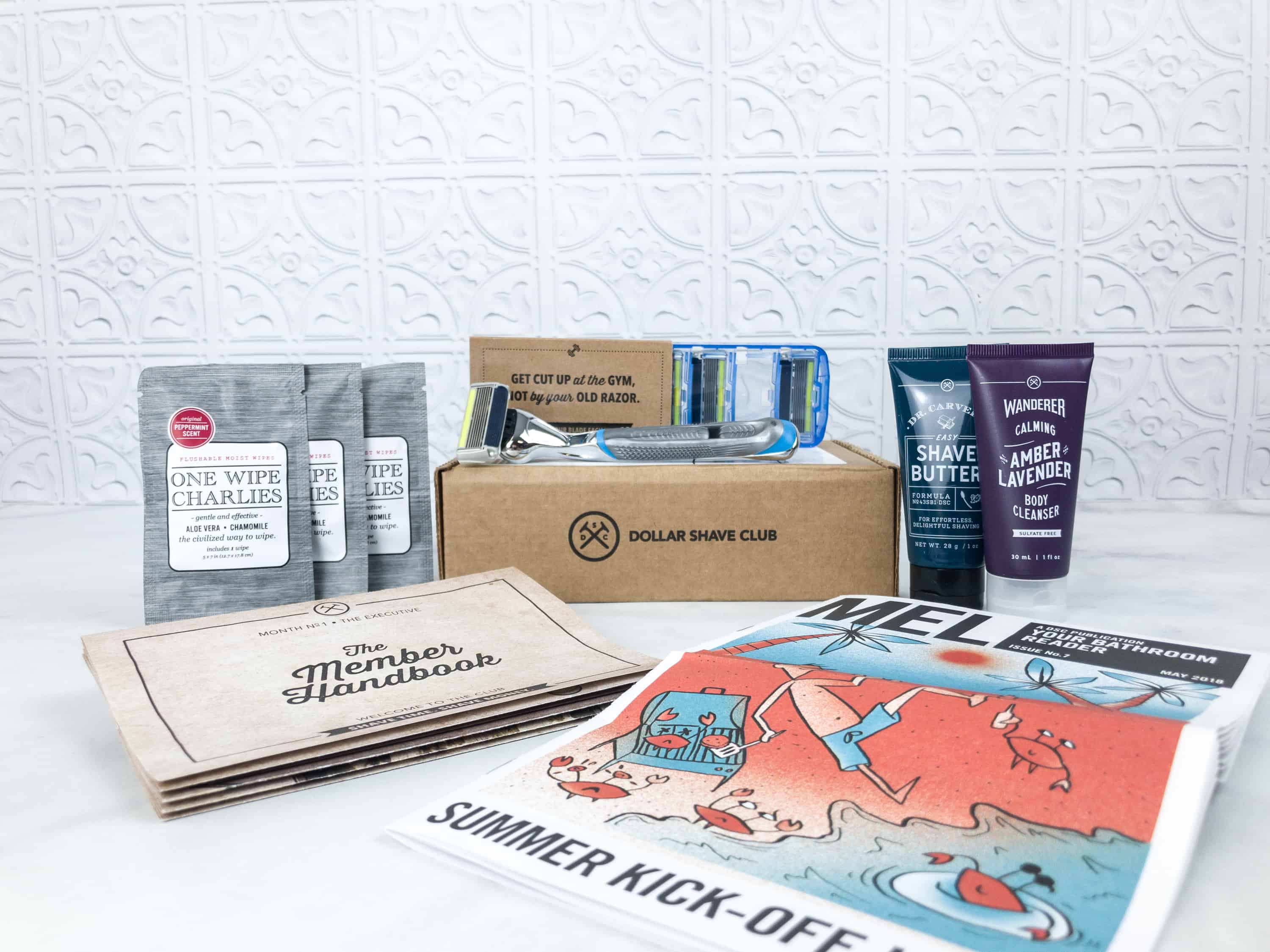 Image from: our review
Razors are one of men's most essential grooming needs, and of course, they will want only the best ones out there. With Dollar Shave Club, no more hassle shaving beards! Just tell them how you groom, and they'll recommend the best products to use. You can also get their efficient starter set at a low price and receive razor blades, the handle, and a trial-sized version of shaving products. The succeeding box comes with razor refills, so every gentleman will never have to deal with dull ones. With this subscription, men can get that clean and refreshing look with every shave!
Deal: Get your first Starter Set for FREE! Deal applies automatically, just visit and subscribe. Just pay the shipping of $5.
---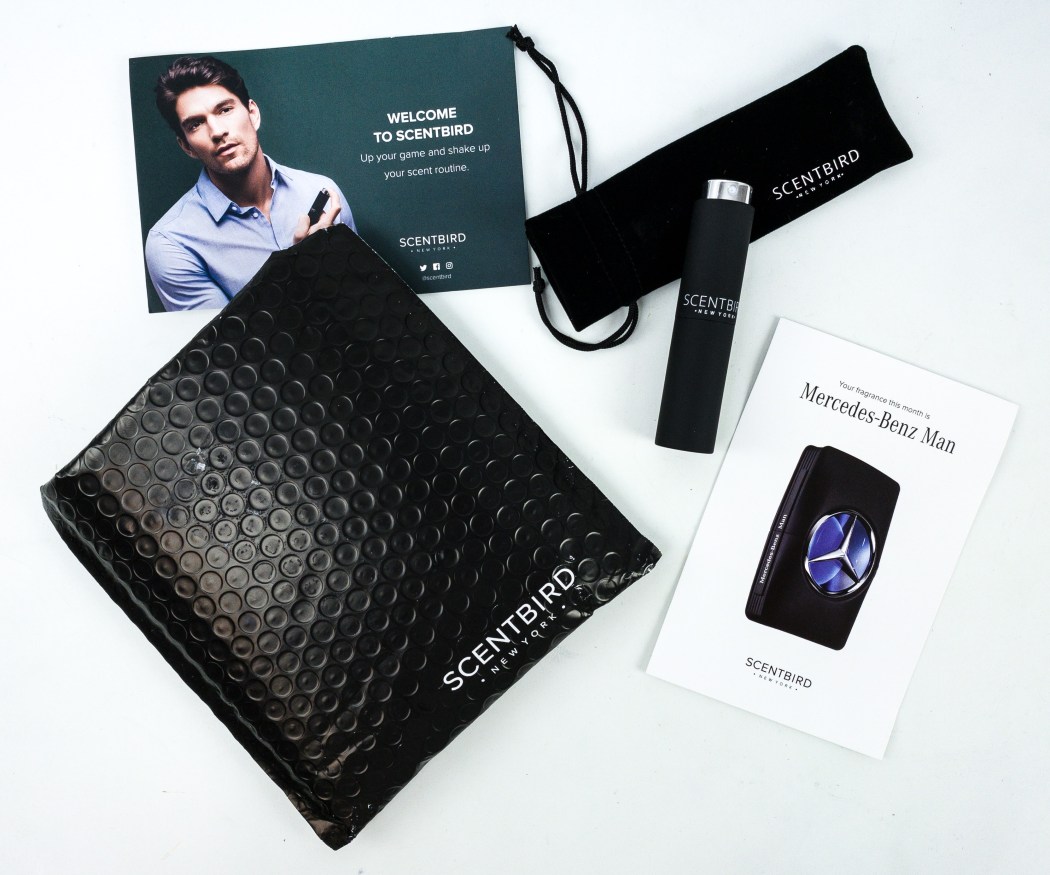 Image from: our review
ScentBird Men makes sure you smell good and feel good by sending a cologne of your choice monthly! They are all about the fun and magic of fragrances, and there are tons of designer scents to choose from, including Versace, Gucci, Tommy Bahama, and Tom Ford. Your first box includes a metal tube sprayer case to hold your current cologne atomizer, while the next box will include an 8ml spray vial filled with your preferred cologne, which will last for a month with approx. 4 sprays each day.
Deal: Get 50% off your first month! Deal applies automatically, just visit and subscribe.
---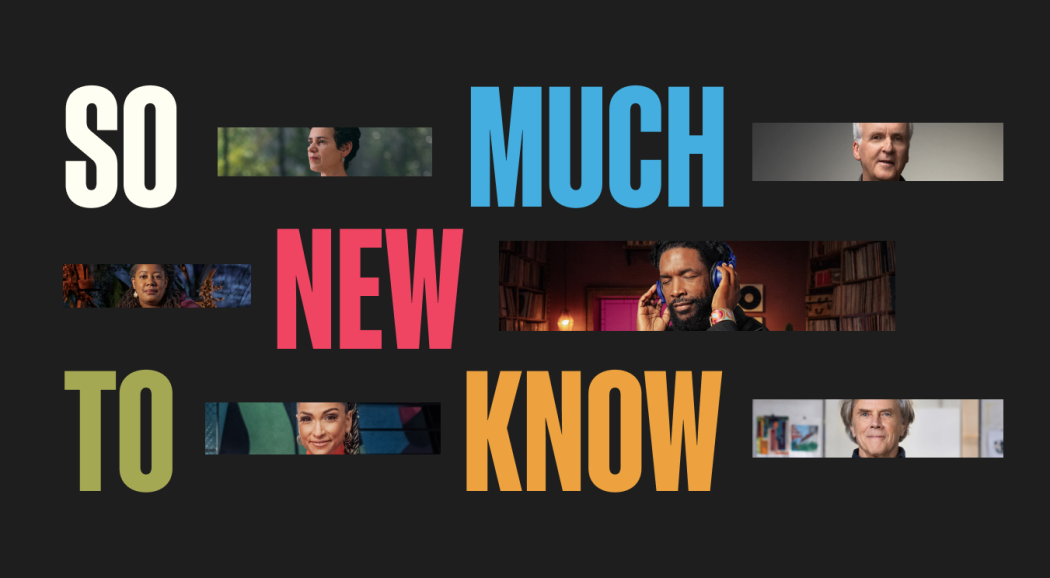 Image from: MasterClass
 Subscribers can take classes right at the palm of their hands with MasterClass! It's an immersive online experience that offers access to classes from the world's best. The video courses are 100% exclusive, and there are tons of topics to choose from, including arts & entertainment, food, sports, writing, business, music, and more. Each lesson has an average time of 10 minutes. Pick any topics you're interested in and prepare for lifelong learning, all in the comforts of your home. Some of the popular class instructors are James Cameron, Paul Krugman, Gary Kasparov, John Douglas, and more.
---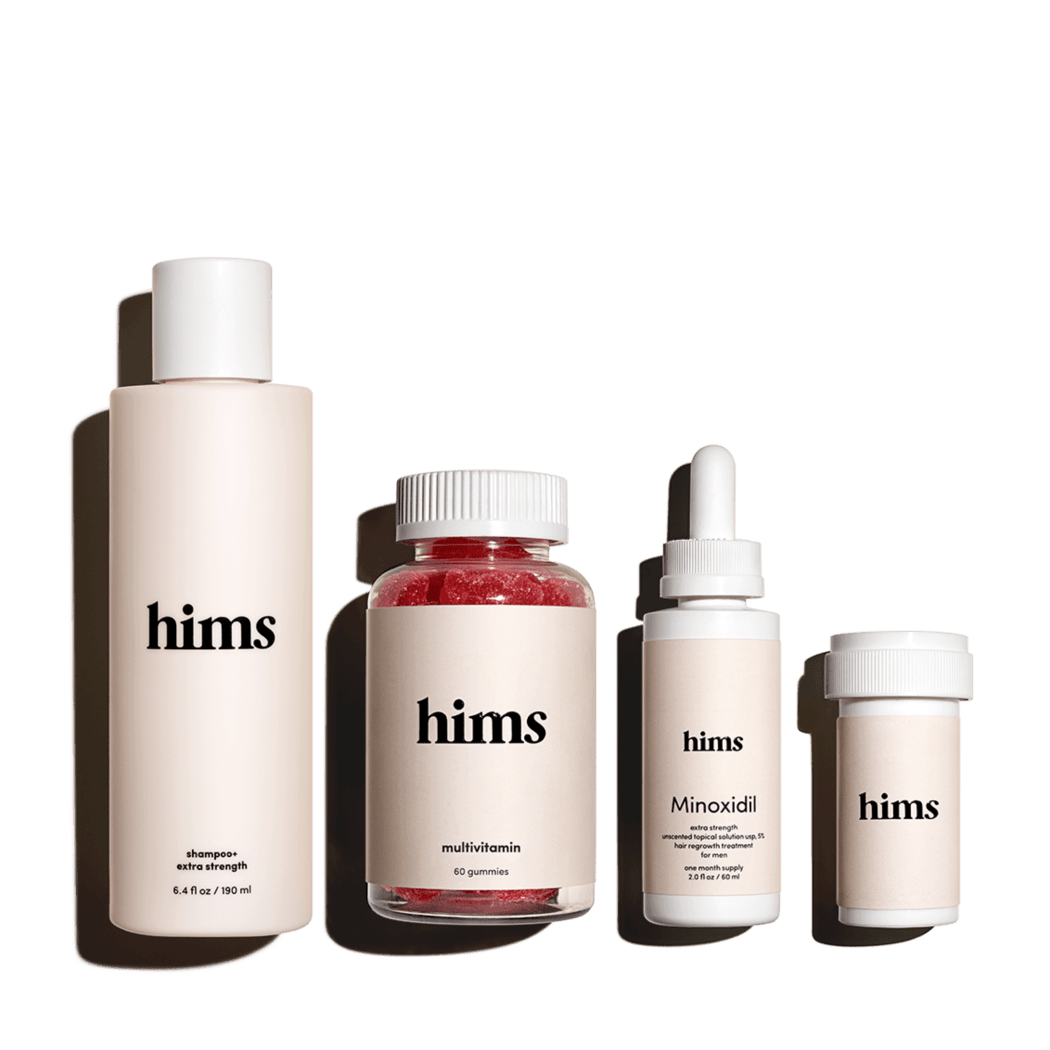 Image from: Hims
Hims is a brand specially created for men, making prescriptions, products, and medical advice easily accessible to them. They have a selection of products ranging from skincare to haircare, as well as mental health. There's a profile you need to fill up upon signing up, which includes questions about your health and lifestyle and the kind of treatment you're looking for. Then, you'll be connected to a qualified physician licensed in your state to start your diagnosis. You'll get just what you need in the mail, all on your terms, shipped free!
Deal: Get 20% off your first THREE months of treatment plan. Restrictions apply. Deal applies automatically, just visit and subscribe.
---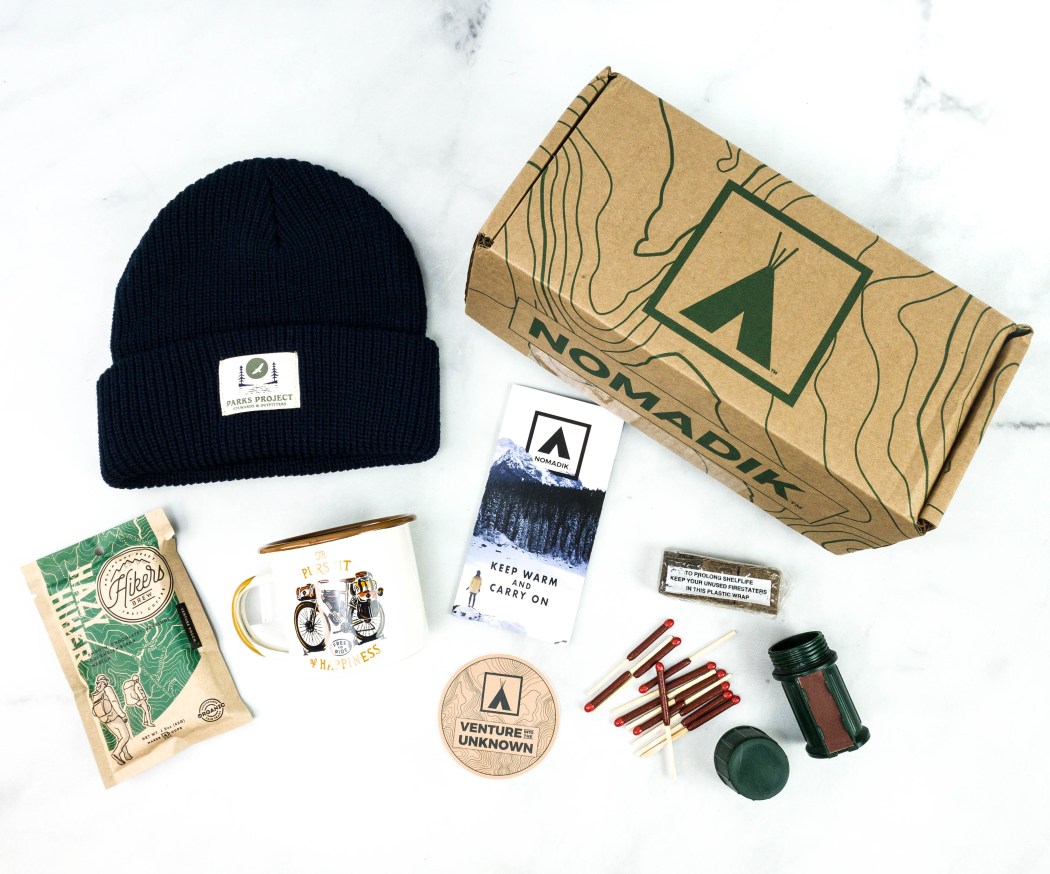 Image from: our review
For outdoor enthusiasts, there's Nomadik that sends high-end and functional gear that you can use for your outdoor adventures with a "stamp of approval" from world-class adventurers. They highlight multi-functional tools, some of which are integrated with new technologies that will make your stay outside more convenient. Each box includes one main product, 1-3 smaller products, and 1-2 educational/inspiration items pulled together into an exciting theme! Along with the items in your box comes a monthly outdoor challenge that matches the theme. Some of the premium brands they've worked with include HydraPak, Igloo, Parks Project, and more.
Deal: Get $5 off on your first box! Use coupon code HELLO5OFF.
---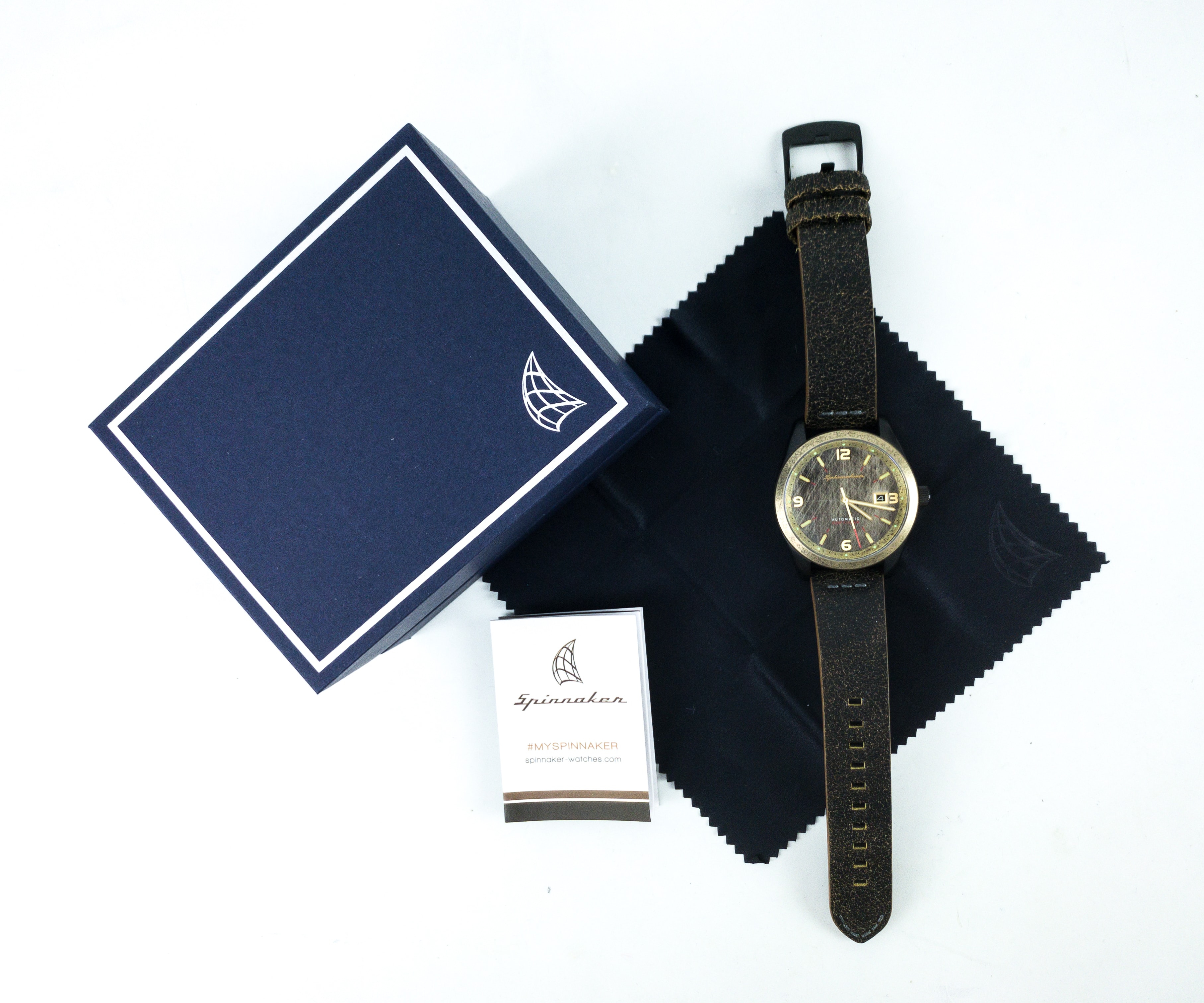 Image from: our review
Watch Gang is a monthly subscription that caters to those who love to accessorize with different types and styles of timepieces. They partner with a new brand each month to ensure you'll have a variety of watches in your collection, which means you'll never get the same style twice! Whether you prefer Swiss quartz or luxury automatics, they have all kinds of watches for you. Just choose which tier you want to have – Original, Black, or Platinum Tier, and get a watch that is more than what you've paid for. Members also have the chance to win a Rolex, Seiko, and Tag Heuer every week as a bonus. It's like a mystery box of watches that arrives at your door every month!
Deal: Get 10% off your first box! Use coupon code GET10.
---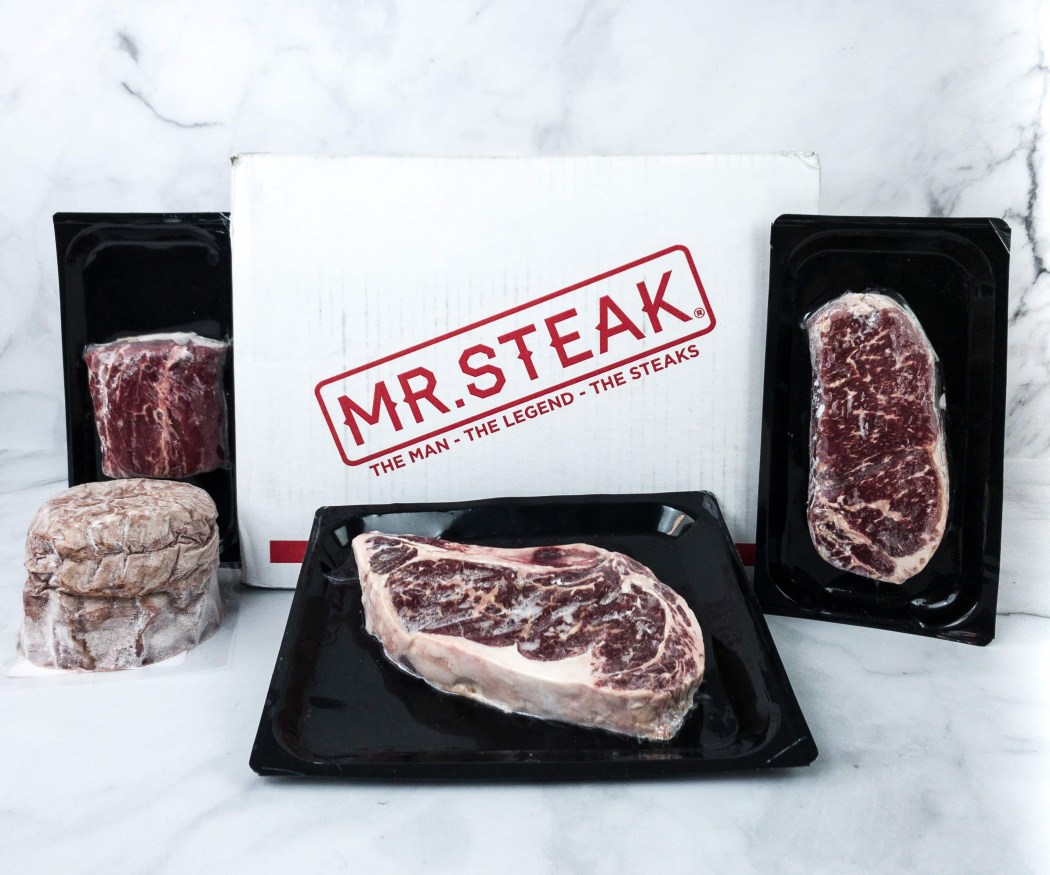 Image from: our review
Looking for the best source of the best steak for a great family dinner? Mr. Steak is a meat subscription service that sends high-quality, premium, locally sourced, pasture-raised meat directly to your door. Either you choose from their curated boxes or build your box so you can pick exactly the type of cuts you want. They do not only offer meats but also grilling accessories and equipment as well. On top of everything, they provide a meal to hungry individuals or families across the local Colorado community for every box purchased!
---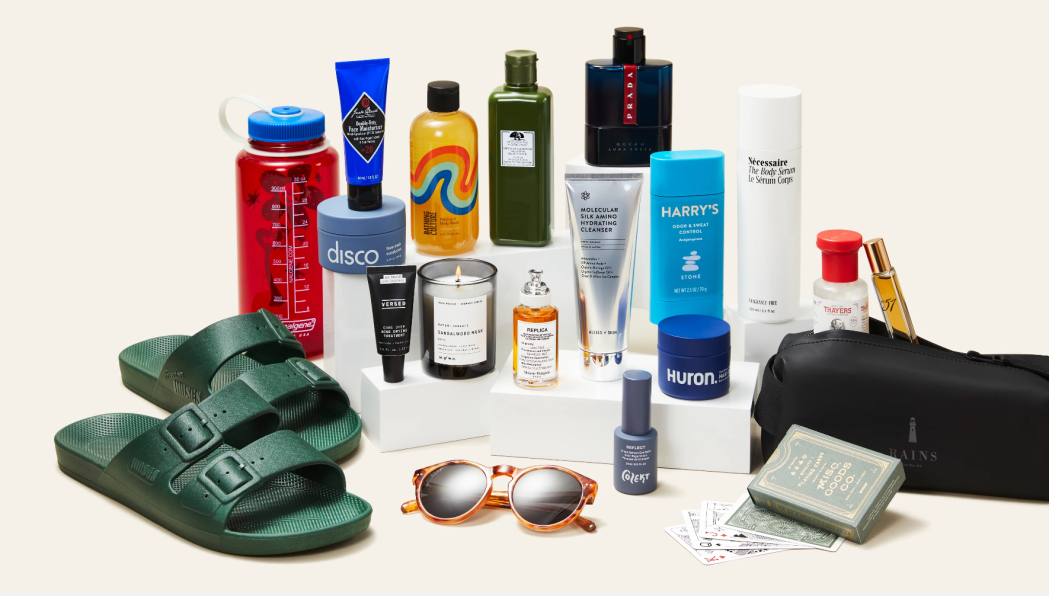 Image from: GQ Best Stuff Box
GQ Best Stuff Box sends a collection of unique products men can use every day. There's one of everything for the modern gentleman, with a nice mix of grooming, apparel, accessories, and lifestyle must-haves, recommended and approved by the very best editors of GQ. All products are seasonally appropriate, truly functional, and practical in every way. With a total value of $200 and over in each box, you'll get all your money's worth!
---
Image from: our review
Ritual Men's makes health care more accessible by sending supplements that contain essential vitamins for overall health. Every ingredient has been meticulously researched by in-house experts, ensuring you'll only have the best vitamins to take every day. These vegan-certified vitamin capsules are designed to dissolve later in less sensitive areas of the stomach, so it's safe to take them even without food! Choose from Multivitamin 18+ for ages 18-49, Multivitamin 50+ for ages 50 and up, or Multivitamin For Him for teen boys ages 13-17. Each bottle contains 60 capsules, which is good for one month of a health boost.
Deal: Save 5% on your first month when you bundle any 2+ Ritual products! Deal applies automatically, just visit and subscribe.
---
And that is our list of the best subscription boxes for men! With different subscriptions, you will find what best suits your interests! Which ones are your favorites? Share it with us in the comments!
If you want to see more exciting subscriptions, check out our list of all the best subscription boxes in every category!