There are lots of beauty boxes out there, ranging from budget-friendly beauty boxes to luxurious beauty boxes featuring high-end brands. Many of these subscriptions cover both skincare and makeup, and some focus on just one. Whatever your preference and your budget, we're here to help you choose the right beauty box for you, especially if you're just a subscription box newbie!
Discover more in our complete beauty subscription box list!
The Best Beauty Subscription Boxes!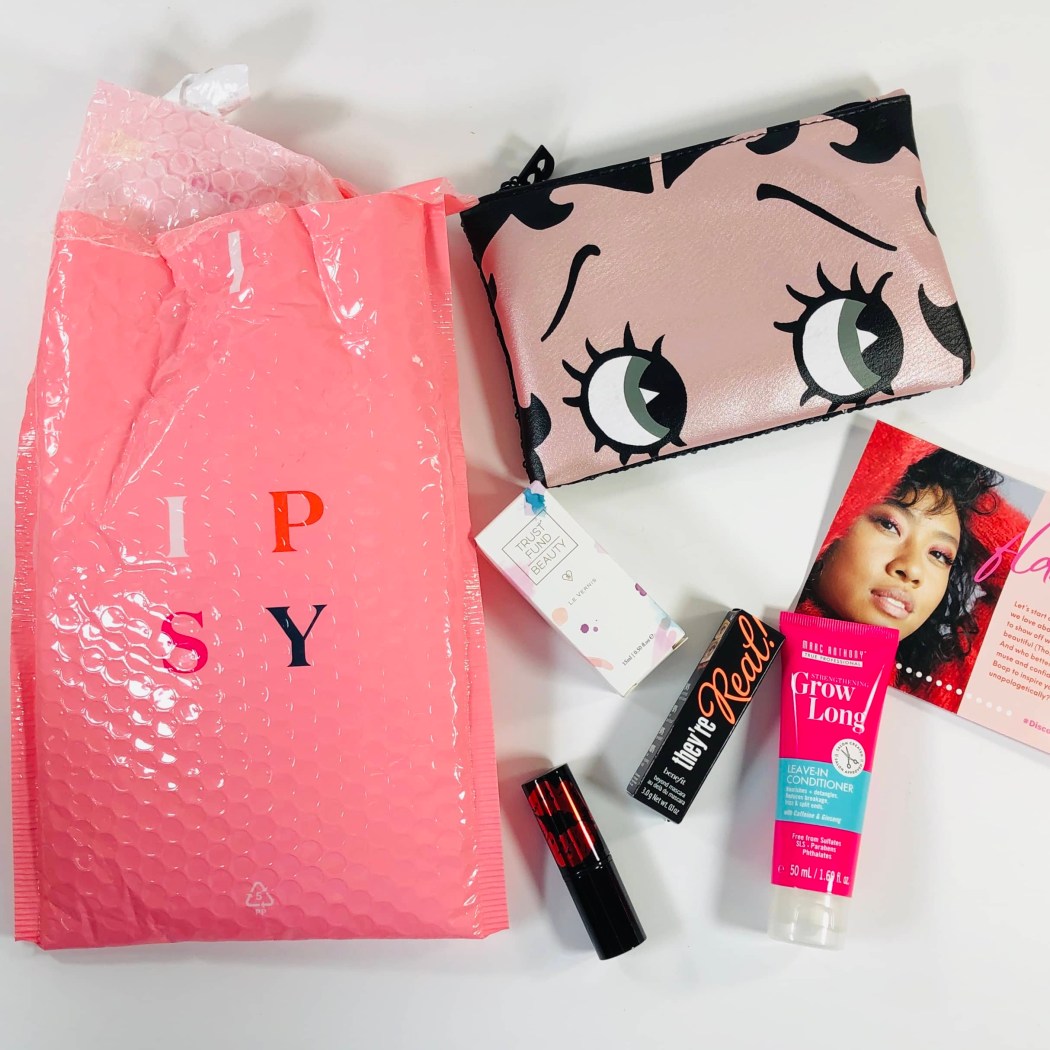 What you get: A nice mix of makeup, beauty, skincare, and hair care items, all packed in a cute collectible bag! This popular beauty subscription makes a great way of discovering up-and-coming brands, as well as getting exclusive goodies and brand collaborations. They take note of your unique features and personal preferences through the Beauty Quiz upon sign up, helping them to improve their offerings each month. If you're looking for a bigger beauty box, Ipsy also offers a Glam Bag Plus for $25 a month and Glam Bag Ultimate for $50 a month.
Read our Ipsy Reviews to know more about this subscription!
Price: $12 per month, or less for longer subscription plans.
---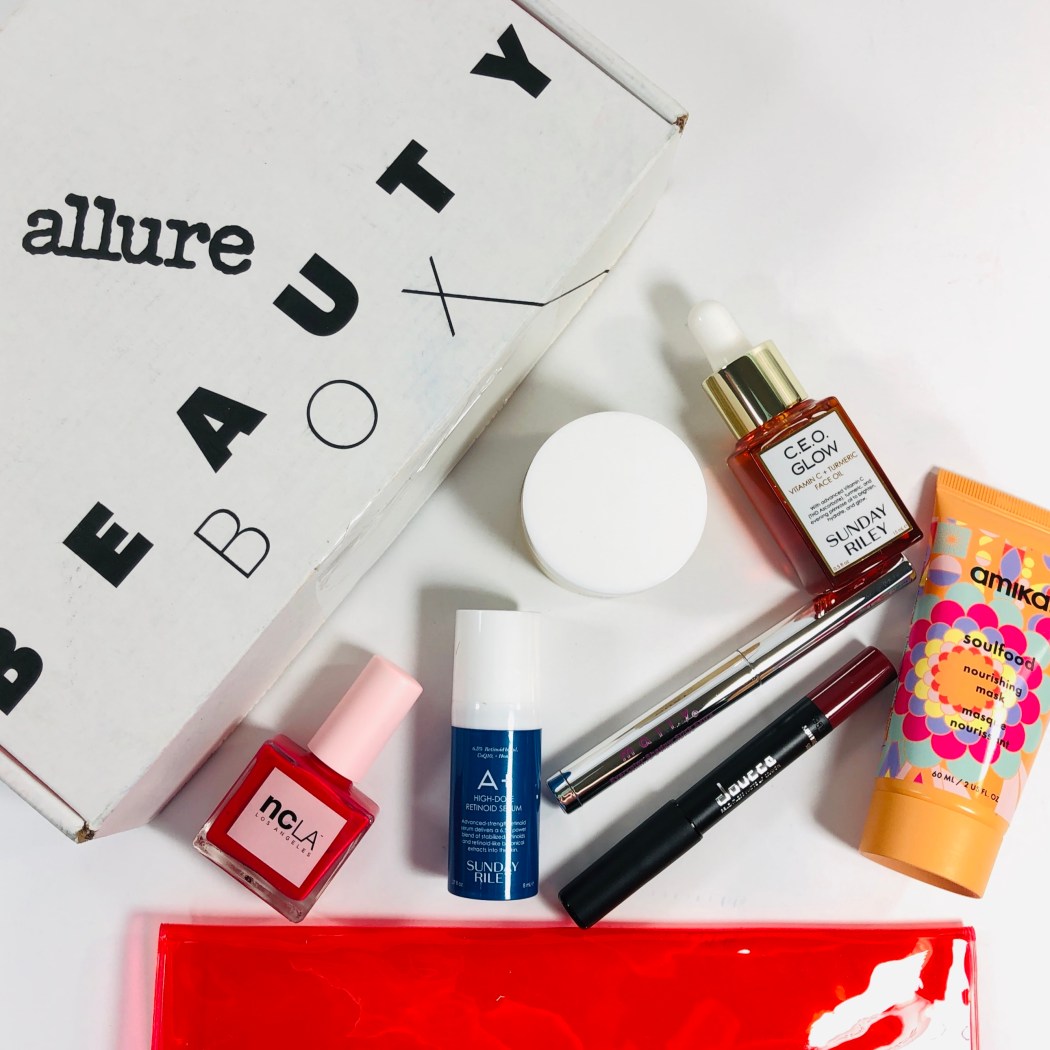 What you get: Allure is a monthly beauty box that includes 5 editor-curated products in deluxe size – usually a mix of luxury and indie brands. Sometimes, they also include a bonus product from a mass brand. Each box comes with a mini magazine that contains tips and product reviews. All new members will receive the exclusive Allure x Doucce Eye Shadow Palette, which will be shipped separately.
See Allure Beauty Box Reviews to get an idea what's in every box!
Price: The subscription is $23 a month. Sign up for a year-long subscription, pay for 11 boxes, and get 1 box for free!
Deal: Get a FREE new member bonus item with your first box! Deal applies automatically, just visit and subscribe.
---
What you get: Boxycharm subscribers receive 4 to 5 full-sized beauty products from well-known, popular, chic and up-and-coming brands each month. Items are selected based on current and emerging trends and often include full-size palettes & makeup tools, like high-quality brushes & magnetic pan holders. Aside from makeup and cosmetics they also include nail care, skin care, hair care, fragrance and more.
How do they put $100+ in value into every box for just $21? We don't know, but we love it! We recommend this subscription for heavy makeup users, teens starting out with their own makeup collections, and anyone who loves to have fun experimenting with full-size makeup products!
Check out our BOXYCHARM Reviews to know more about this subscription!
Price: Boxes start at $21 per month. Free US shipping!
Deals:
---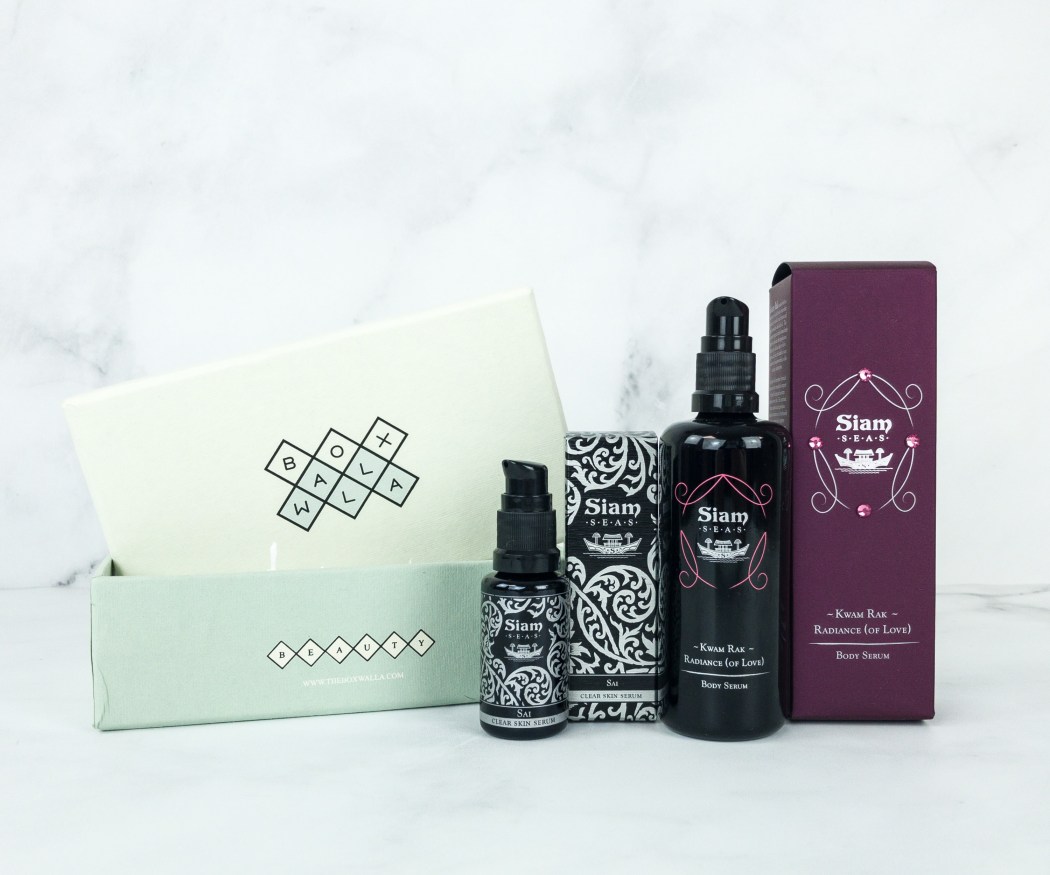 What you get: Boxwalla Beauty takes pride in delivering the most luxurious green beauty products to their subscribers each month. Products are carefully crafted by artisans from all over the U.S.A., using ingredients that are always cruelty-free.
This beauty box finds unique, top-quality luxury green beauty and delivers a fantastic value and products that really work.
See Boxwalla Beauty Reviews to learn more about this green beauty subscription!
Price: $49.99 every other month. Free shipping to the US, $11.95 shipping to Canada, $18.95 International.
---
What you get: Look Fantastic is a UK subscription box that sends 6+ hand-picked beauty products, including hair care, skincare, and cosmetics. From Eve Lom to Korres, Philip Kingsley to Molton Brown, this subscription is an introduction not only to leading beauty brands, but to new and promising talent too. You can get this box for even less on an annual subscription, but still pay monthly, which is an amazing deal considering the high-end goodies!
Take a peek at our Lookfantastic Beauty Box Reviews for more information!
Price: $19.00 per month. Free shipping to the UK & US. FYI – you can sign up for an annual subscription to drop the price but your payments will be drawn monthly!
---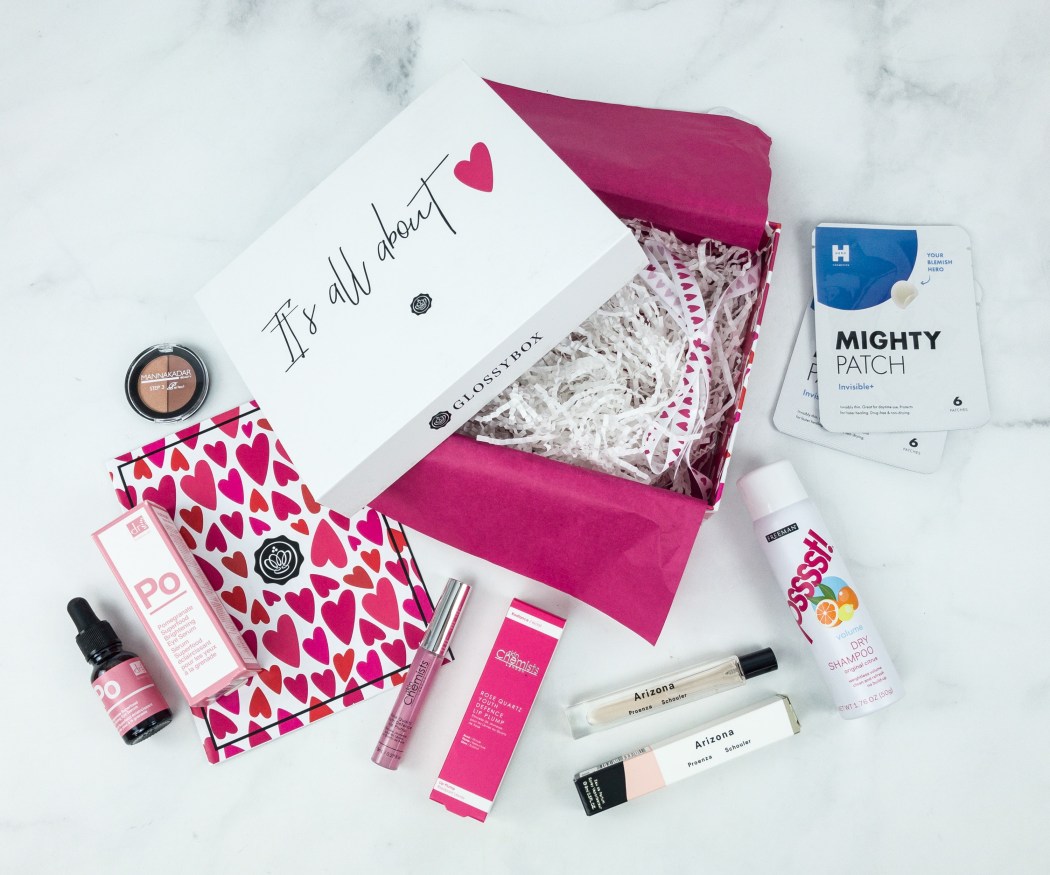 What you get: Imagine getting all the best luxury samples from top beauty brands! GLOSSYBOX even packs those beauty samples in a gorgeous box with a different theme every month, making things more exciting for us. Each box is curated by GLOSSYBOX's in-house beauty experts, and contains at least 5 samples including makeup, skincare, and hair care!
Packed with so much value for only $21, this subscription is a great choice for anyone looking into trying luxury beauty brands without breaking the bank.
Browse through our GLOSSYBOX Reviews for more information!
Price: Subscriptions start at $21 per month, with savings for longer plans.
Deals: See our latest coupons for GLOSSYBOX.
---
What you get: BirchBox keeps on sweeping us off our feet every month with its selection of 5 samples and deluxe size makeup, skincare, and hair care products (with an occasional full-size item!). Boxes are customized to your beauty profile, so you're more likely to receive something that you can actually use and add to your beauty routine!
Visit our BirchBox Reviews page and see the contents of past boxes!
Price: Each monthly box is $10, with minimal savings for a 12-month plan.
Deals:
---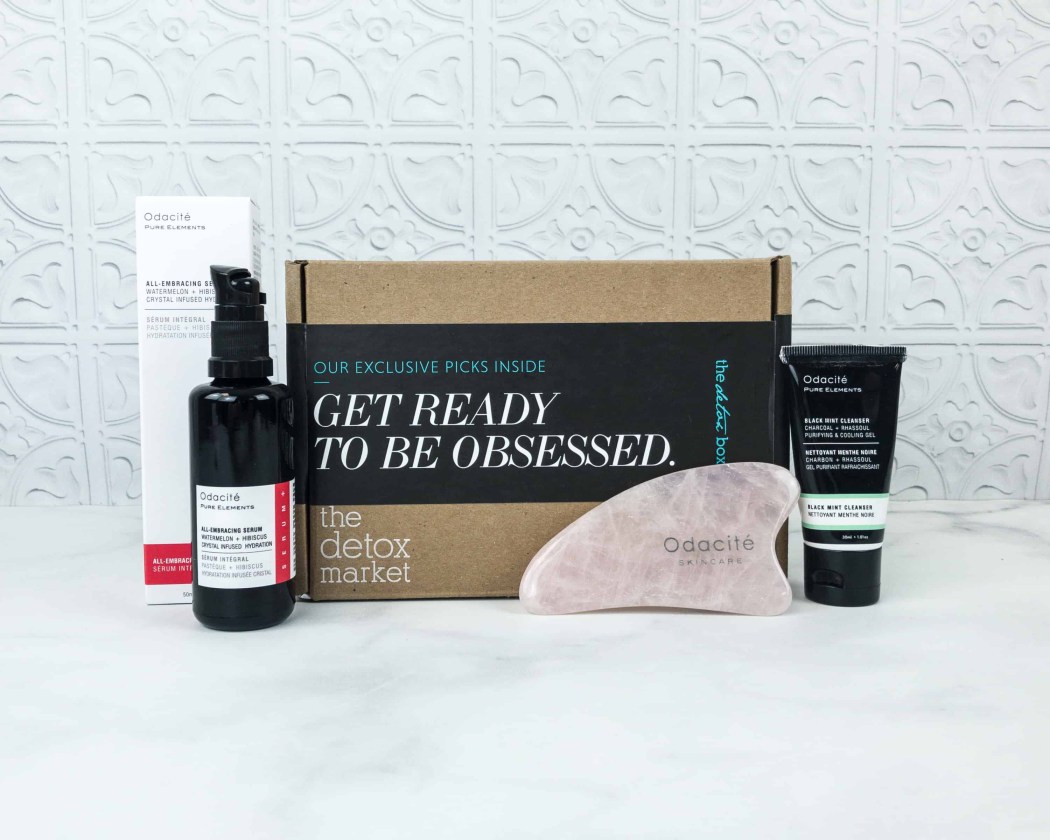 What you get: The Detox Box introduces us to the best and most effective natural beauty brands! For $55 a month, subscribers get at least one item with a value of at least $90. They make us understand the importance of switching to healthier beauty products and they even provide us all the information we need about the month's featured brand plus expert tips!
If you want to switch to green beauty, this subscription is an ideal starting point. Or even when you just want to spice things up with your current green beauty routine!
Read our The Detox Box Reviews and find out which green beauty brands were already featured!
Price: Boxes start at $55, with savings for longer plans.
---
What you get: Beauty Heroes helps bring out the best in you with one full-size product plus samples every month! The subscription focuses on luxurious healthy beauty brands, making it an ideal subscription even for discerning beauty junkies. The booklet in every package is always a nice read as it's loaded with vital information about the featured brand and product. What makes it even better is that members with an active subscription receive an exclusive 15% discount on all the products in the Beauty Store!
Check out Beauty Heroes Reviews and read more about this subscription!
Price: $128 per quarter, ships monthly.
---
What you get: BeautyFIX is a monthly subscription that focuses on products for healthier skin and hair. Each monthly box features over $100 worth of beauty products. Items usually include professional makeup, and skin & hair care products handpicked by beauty experts and delivered right to your door.
Check out our BeautyFIX Reviews and find out the contents of past boxes!
Price: $24.95 per month. Free shipping to the US.
---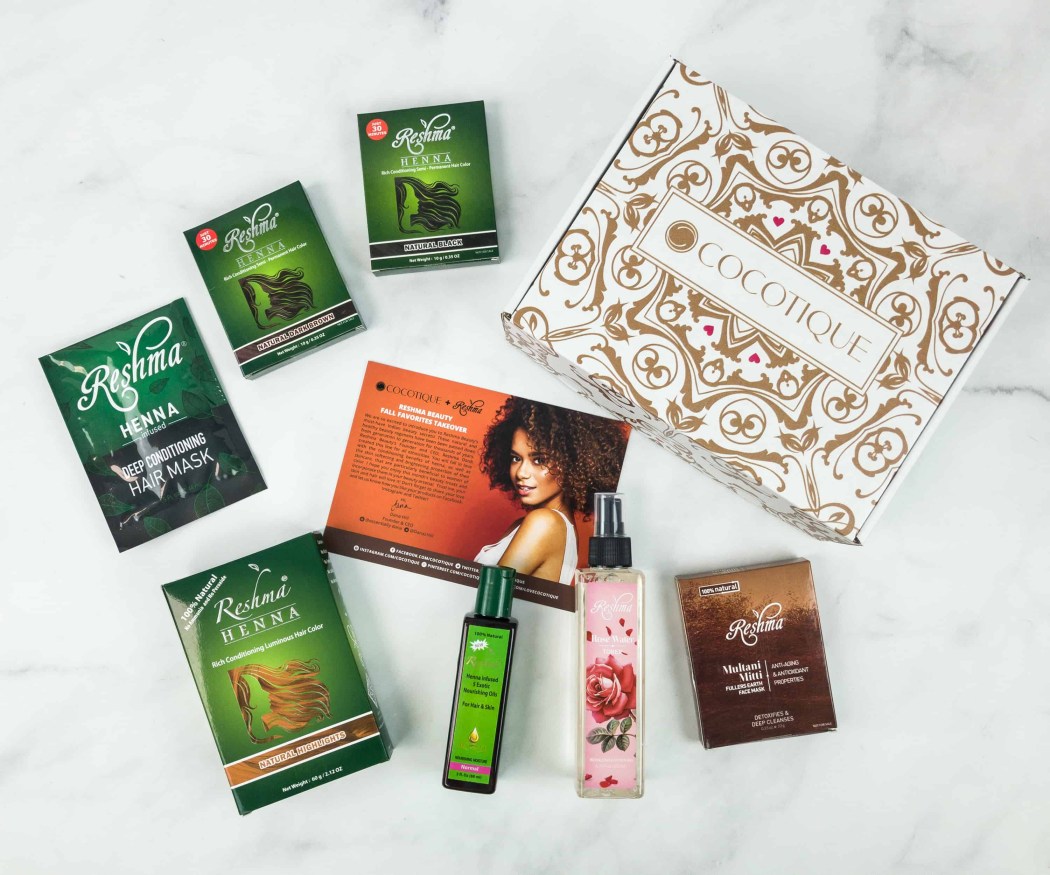 What you get:  Cocotique offers an exciting and fun experience for women of color who love beauty and are in search of an affordable way to try new beauty and lifestyle brands! Each box contains a mix of sample sizes and full sizes, and just in case you find a sample you love, you can easily purchase them in the Cocotique Shop.
See our Cocotique Reviews for more information!
Price: $15 per month, or less for longer subscription plans.
Deal: Get 10% off your entire subscription. Use coupon code BOX10.
---
What you get:  Ipsy Glam Bag Plus has got us covered with everyday makeup, skincare, and hair care essentials every month! An upgraded version of the Ipsy Glam Bag, it includes 5 full-size products from brands you love. What makes it worthy of the $15 difference from the regular Ipsy is that it has a promised retail value of $120 and products will always be full-sized. It will contain variations, but there are far fewer compared to the regular Ipsy. Be sure to continue to rate and review your bag to help personalize it to your needs. Tarte, Nyx, OFRA, Estee Lauder, and Lancome are just some of the brands included in past boxes!
Curious about what kind of beauty products they send? See our Ipsy GlamBag Reviews!
Price: Each box is priced at $25.
---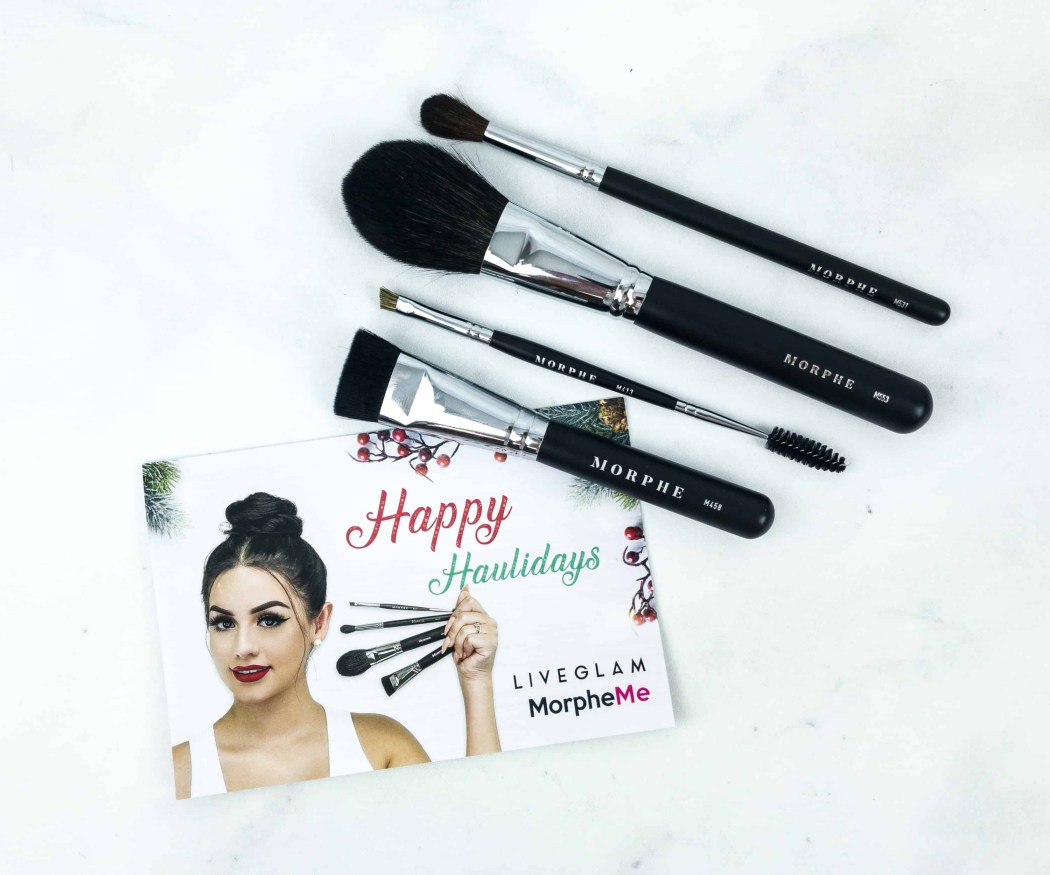 What you get: MorpheMe is a make-up brush subscription service. Brushes will be shipped straight to your door every month! It's like having your own personal fairy glam mother bringing you new beauty tools every month. Boxes have a guaranteed $30 in value.
Check out all our MorpheMe Reviews to find out more about this subscription!
Price: $19.99 per month.
Deal: Get a free brush! Use this link to get the deal. You'll also save $10 on a 6-month plan or get a free month with an annual subscription!
---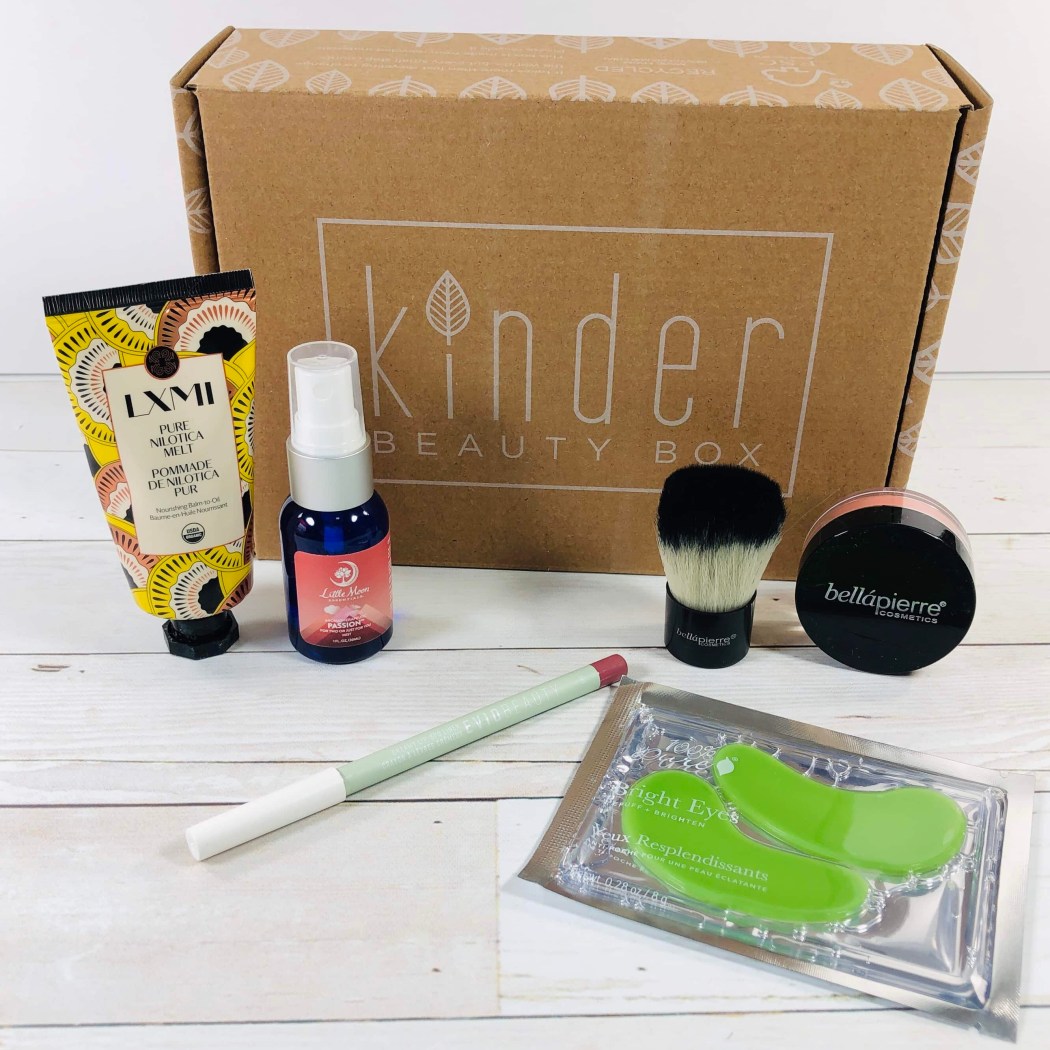 Kinder Beauty is a vegan beauty subscription curated by Daniella Monet and Evanna Lynch. Each monthly box is packed with up to $165 worth of vegan, cruelty-free and clean makeup, skincare, hair-care products, accessories & more. Every box has at least two full-sized products from top brands like 100% Pure, Andalou Naturals, INIKA Organics, Franklin & Whitman, Cuvee Beauty, Plantioxidants, Clove + Hallow and many others!
On top of that, Kinder Beauty's packaging is eco-friendly and each month a portion of proceeds are donated to various animal rights and environmental causes.
Price: Subscription starts at $25 a month. Choose between 3 months and 6 months pre-pay to save more!
Deal: Get $5 off your first box! Use coupon code HELLO5.
---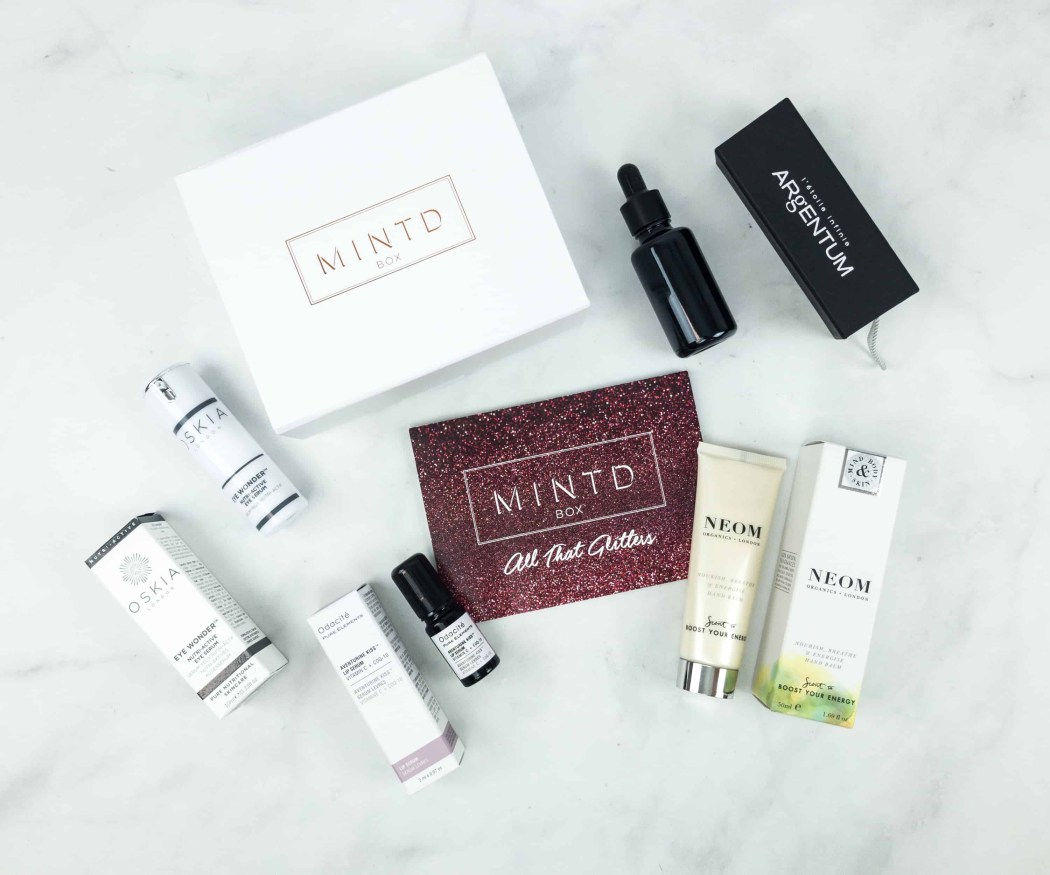 What you get: When it comes to the best and most innovative beauty products, MINTD Box is the answer to all our needs! Each box is exclusive and contains 4-5 full and deluxe sized items. It's usually themed which, of course, keeps things exciting every month but what's really impressive is that they curate it in tune with global trends. They work with respected brands to ensure you receive only the best quality of beauty items for your arsenal! Past boxes have included items from Sunday Riley, Oskia London, Farmacy, and Omorovicza.
Visit MINTD Box Reviews page to get an idea about how the subscription works!
Price: Each box is $95.
---
What you get: Say goodbye to toxic stuff, because Petit Vour only sends vegan and cruelty-free beauty and grooming samples! Also, they have around 30 ingredients that they pledge NOT to put in boxes. What makes this subscription even more worthy of a try is that the inclusions are usually hard to find in regular beauty stores. Each box contains 4-5 items to sample, mostly deluxe sample sized but with the occasional full-sized item. If you prepay for 12 boxes, the price drops to $15 a box. Promised value of each box is between $45-$60..
Find out more about this subscription by checking out the Petit Vour Box Reviews page.
Price: $18 per month, or less with longer plans.
Deal: Get 25% off your first box! Use coupon code FIRSTBOX.
---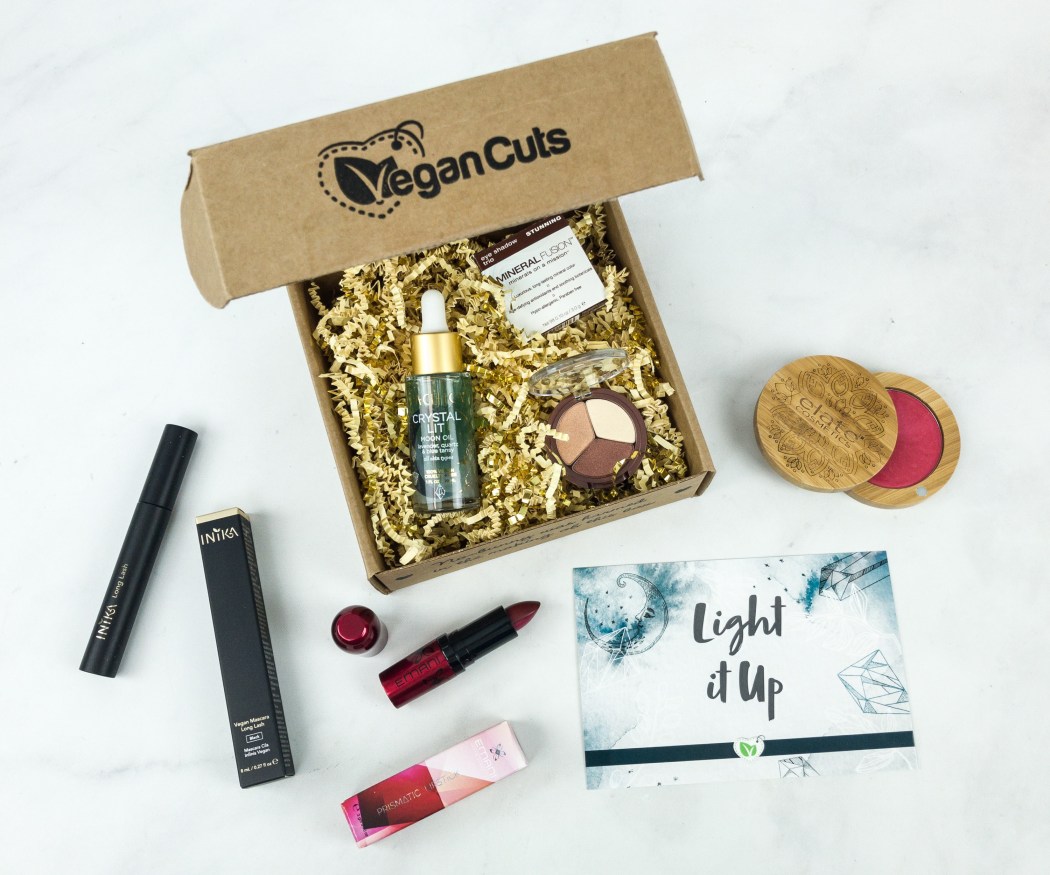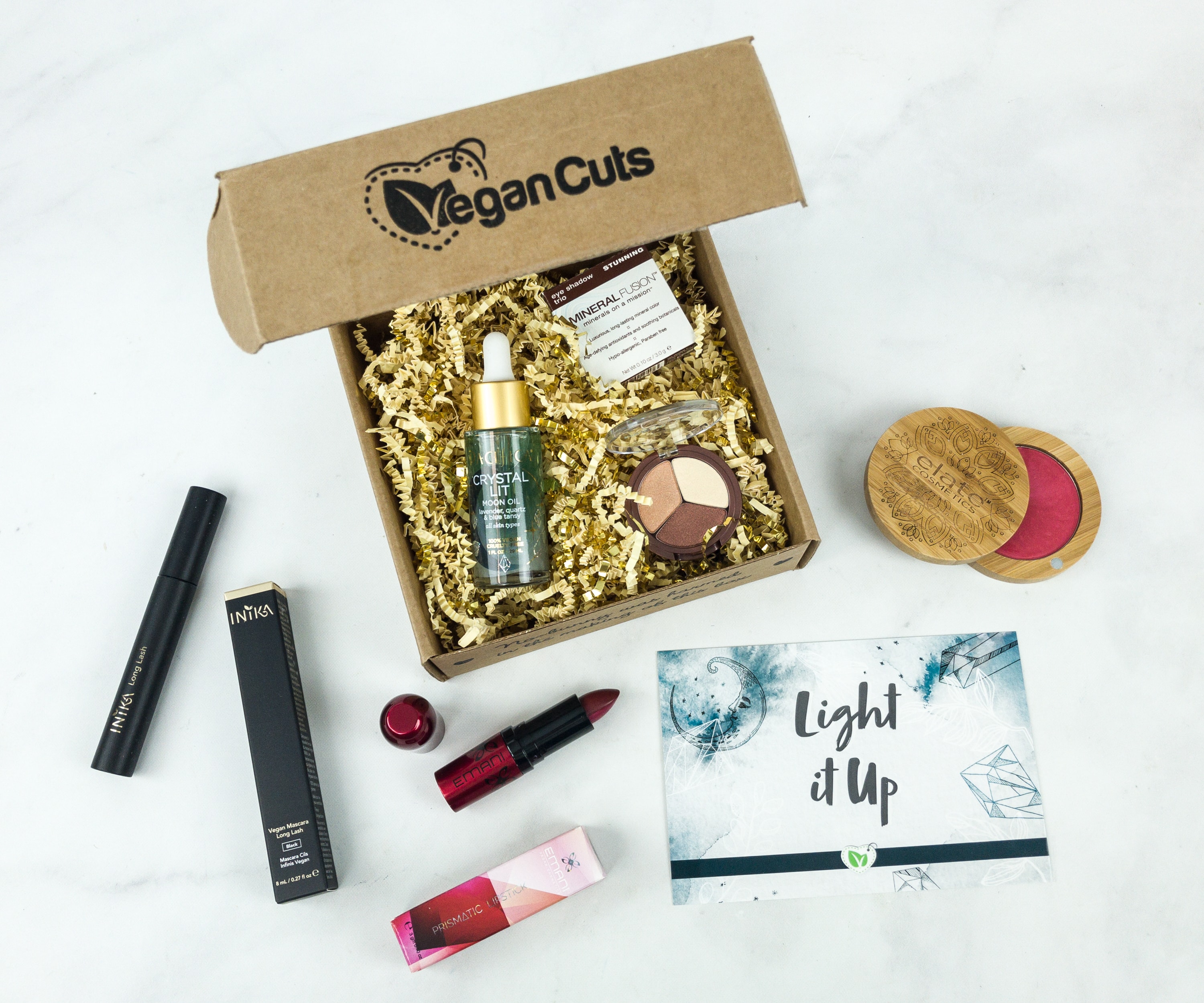 What you get: Vegan Cuts Makeup Box is a quarterly subscription that delivers full-size vegan & cruelty-free makeup to match each season. From lipstick to mascara to luxe nail lacquer, you will get all your needs covered. They can also customize your box based on your beauty profile.
Read our Vegan Cuts Makeup Box Reviews for more details!
Price: $39.95 per quarter. Free shipping to the US, $9 to Canada, $15 International.
Deal: Get $5 off your first box on any Vegancuts subscription! Use coupon code hellosub. The coupon can only be used once per customer, but it can be used on multiple subscriptions at once so long as they are in the same transaction!
---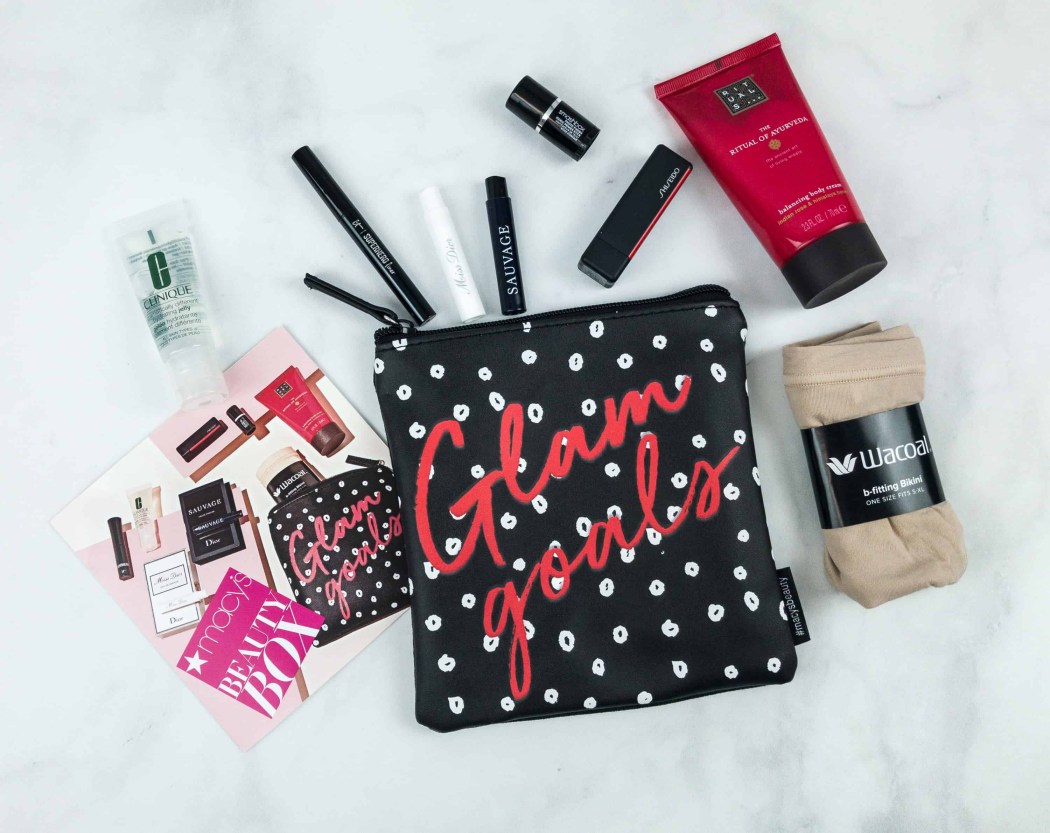 What you get:  Macy's Beauty Box continues on blowing us away every month with deluxe beauty samples, a bonus item, and a cute collectible cosmetics bag! They feature some of the most-loved beauty brands in their boxes, including Yves Saint Laurent, Clinique, and Origins. If you also regularly buy other stuff from Macy's, you're in for a treat because they include an exclusive $5 beauty coupon in the box which can be used online and in-store.
Visit our Macy's Beauty Box Reviews page to see all the items we received in the past months.
Price: $15 per month.
---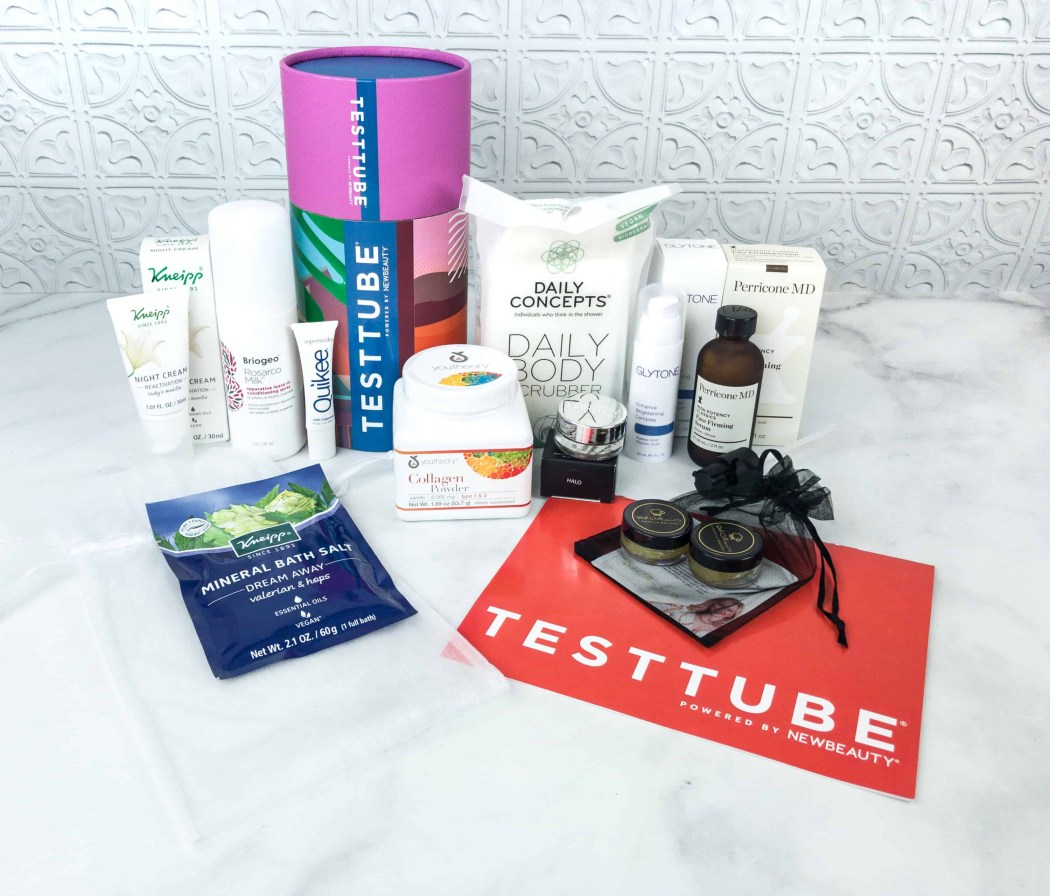 What you get: Six times a year, New Beauty Test Tube subscribers receive a "TestTube" filled with deluxe and full-size beauty products. Items are a mix of top brands, time-tested formulas, and targeted innovations. This subscription trends towards more mature women who are concerned about aging skin and hair, whether that's mid-20s or 60s and beyond!
See the New Beauty TestTube Reviews and check out the contents of past boxes!
Price: $29.95 every other month. $8.95 Shipping to the US.
---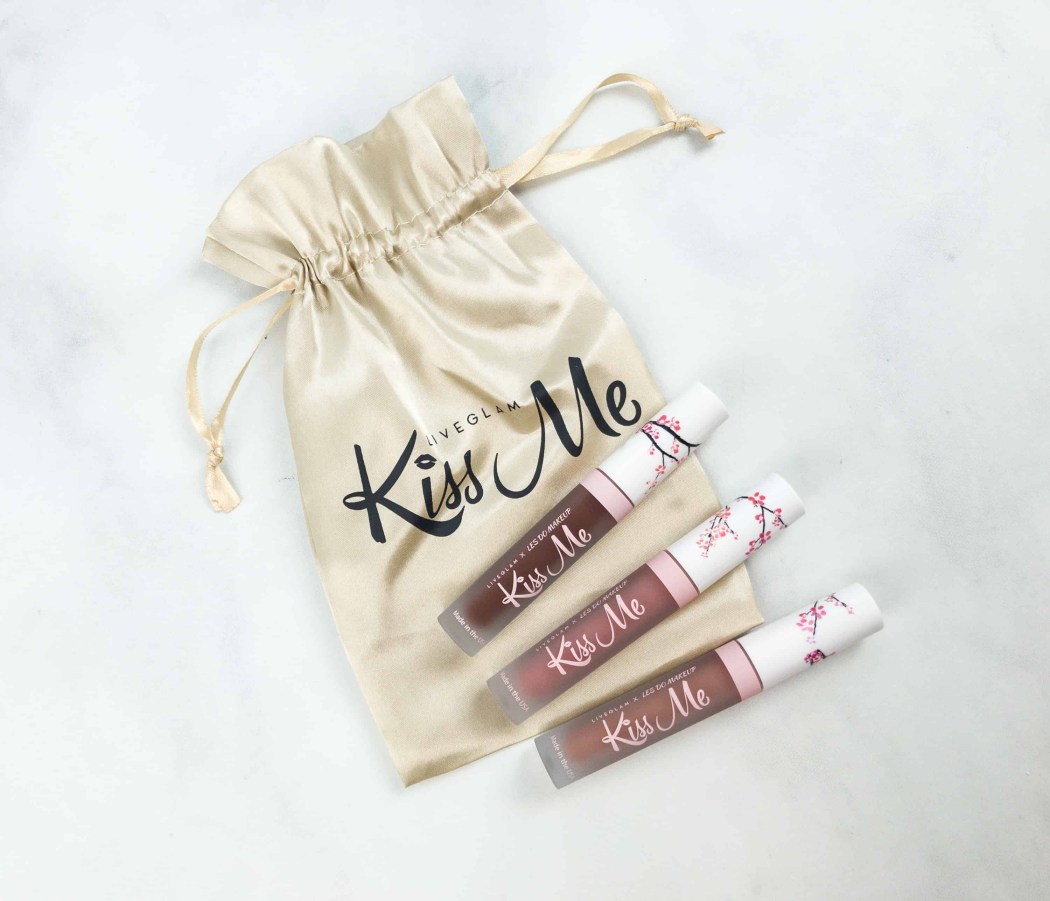 What you get: Each package from KissMe Lipstick Club contains three liquid lipsticks for the price of one! Talk about real value for money! This subscription from LiveGlam have fun monthly themes, plus their lippies are always well-pigmented and long-lasting. It's the perfect subscription to satisfy any liquid lipstick fanatic!
Visit the KissMe Lipstick Club Reviews page and see featured lipstick shades in the past boxes!
Price: Each box is $19.99, with minimal savings for longer subscription plans.
Deals:
---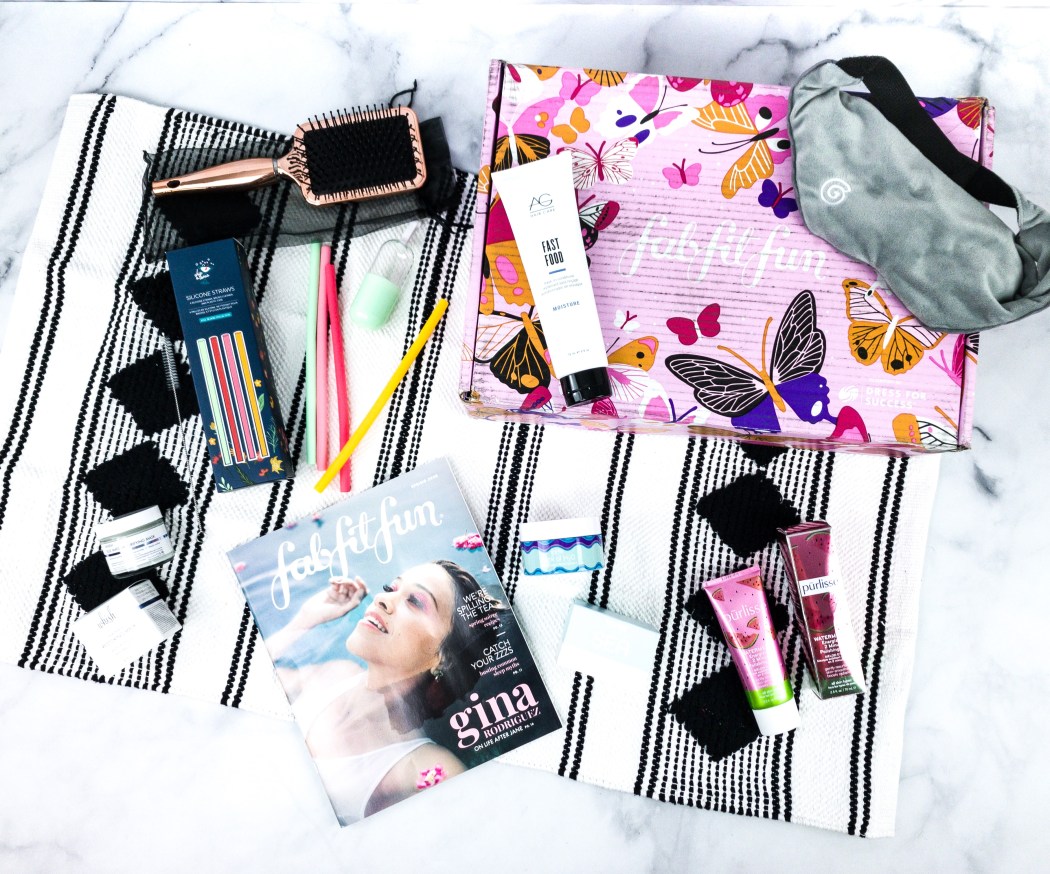 I always enjoy the fun mix of beauty, fashion, tech, home and fitness. I love that I can customize as well. I always feel that I get my money's worth in this box. – Sarah
What you get: FabFitFun ships every quarter and includes fabulous beauty products along with makeup, fashion, lifestyle, and fitness items! They often feature well-known brands, making this box worth the long wait. Every box also includes a large-format mini-magazine. Subscribers have the freedom to choose from several product variations and get the product/s that they really want!
Check out FabFitFun Reviews to know more!
Price: The subscription costs $49.99 per quarter.
Deal: Take $10 off your first box. Use coupon code FAB10.
---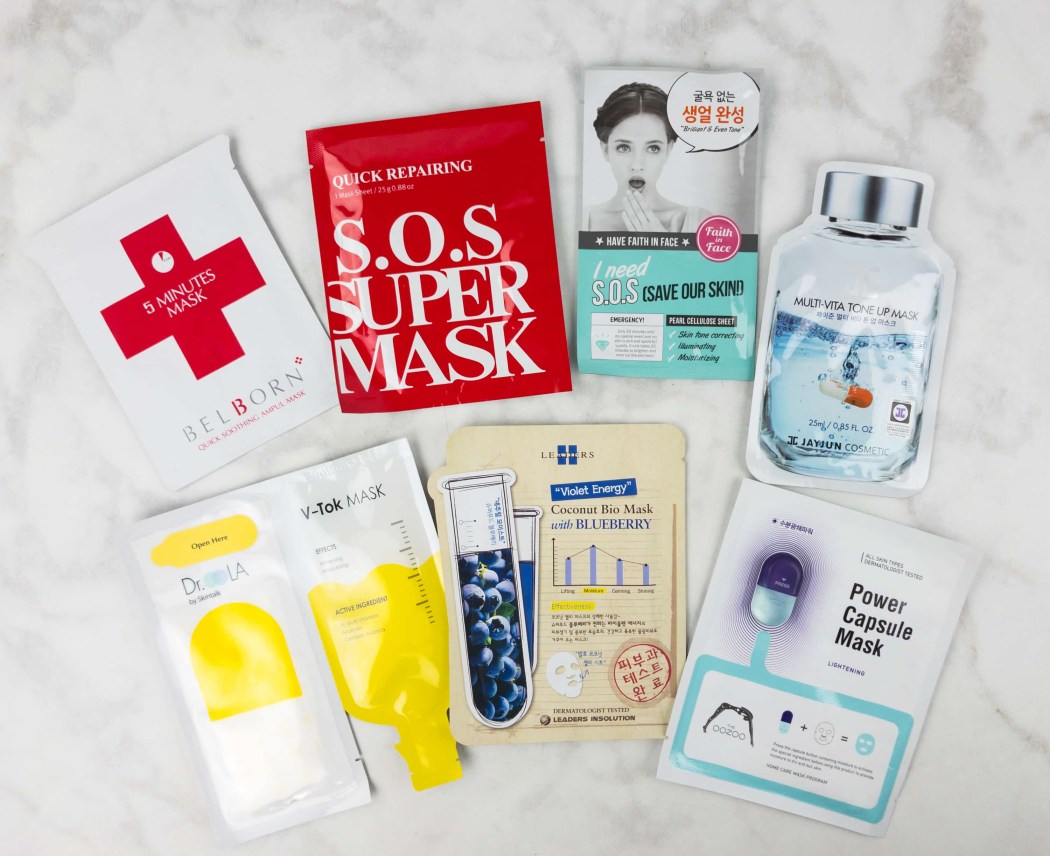 What you get: Love sheet masks? FaceTory offers an inexpensive subscription that lets you try four new sheet masks every month, which means there's one for every week. From brightening masks to hydrating masks and everything in between, they make it fun and easy for us to discover the best of Korean sheet masks that the whole world is going crazy for!
See our FaceTory Box Reviews to get an idea what's in every box!
Price: $8.90 per month, or less for a longer subscription plan.
Deal: Get 20% off your FaceTory order! Use coupon code HELLO20.
---
The world of skincare and body care can be daunting, but never fear, FaceTory is here! We curate a box of great products that will help nurture and protect your skin. With new formulas and products coming and going, we make sure your skin stays up-to-date with the best!
Price: Subscription is $49.95 per season.
Deal: Get 4 free masks with your Lux Plus Subscription! Use coupon code LUXPLUS4.
---
Want more? Browse through our list of the best subscription boxes for 2020!