Discovering the world through homeschooling can be an exciting adventure, especially with the right tools. And what better way to keep your children engaged and curious than with monthly boxes filled with educational goodies? These homeschooling subscription boxes offer a unique and fun way to enhance your homeschooling curriculum while providing hands-on experiences that your kids will love!
Show More (33 items)
With the rise of homeschooling, parents are seeking innovative ways to keep their kids engaged and motivated. Subscription boxes provide a fun and convenient way to supplement their education, offering a variety of interactive lessons and activities that make learning exciting. From science experiments to art projects to language immersion, these homeschooling subscription boxes cater to a wide range of interests and learning styles. Join us as we explore the best subscription boxes for homeschoolers, designed to inspire and educate your little ones!
The Best Subscriptions for Homeschool Learning!
All of these boxes are great for adding tactile, hands-on learning experiences to virtual learning!
Science, STEM, and Coding Social Studies & History Art & Music Books & Reading Unique Extras
Teaching preschool at home? See our list of the best picks for preschoolers!
Science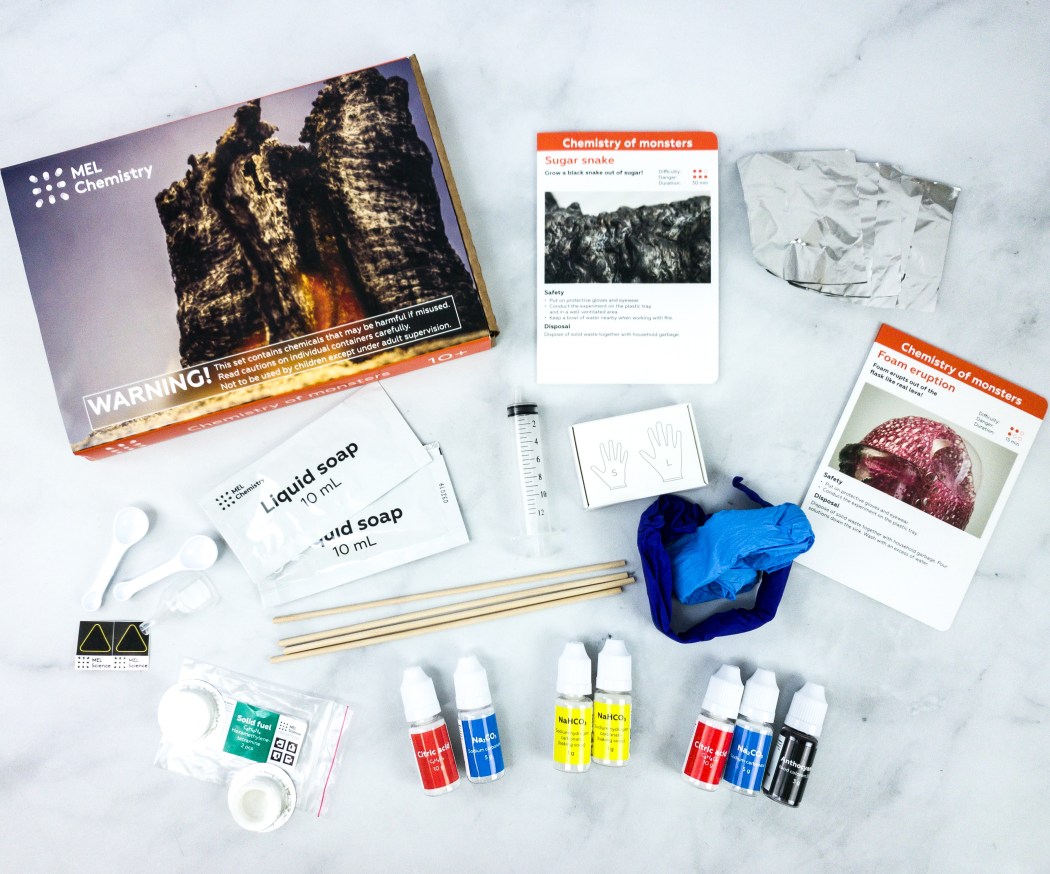 Image from: our review
What We Love: Kids who love to engage in science experiments should get this cool box! MEL Chemistry by MEL Science sends interactive, hands-on chemistry sets that are safe for home use. Every month, they deliver two or three experiments that kids can work on, complete with everything needed to perform, such as reagents, additional equipment, detailed step-by-step instructions, and links to the video instructions. Subscribers also gain access to a mobile app that acts as a virtual 3D microscope, allowing learners to better visualize what happens in each experiment at a molecular level.
Deal: Get 60% off on your your first month of MEL Chemistry, MEL Physics, MEL Math, or MEL STEM! Use coupon code HELLO60. Applicable for all countries. Not applicable for MEL Med and Space.
---
Image from: Bitsbox
What We Love: Kids as young as 6 years old can start learning how to code through Bitsbox, even without any coding experience! It's a monthly subscription for techie wannabes, providing a fun way of coding and making apps. Subscribers can choose between a monthly digital subscription (Digital Bitsbox) or an entire physical subscription (Basic Bitsbox or Deluxe Bitsbox). A physical box will include an entire activity book, app trading cards, repositionable stickers, temporary tattoos, mystery toys, and of course, the teachings for the kids to learn how to code. The digital box comes with 10-12 printable coding super cards and a printable grownup guide. Each month, kids will receive new concepts or projects ranging from the simplest one to more advanced and complicated, where they can dedicate their time and learn to love coding, all at home!
---
Image from: our review
What We Love: Even when homeschooling, kid or teens (or tweens) can develop and enrich their creative problem-solving skills! Tinker Crate by KiwiCo sends hand-on activities anchored in STEM (Science, Technology, Engineering, and Mathematics) concepts, specially designed for kids ages 9-16. All the materials you need to build a creative and innovative project will be provided, along with a blueprint that has detailed step-by-step instructions. Monthly boxes also include the Tinker Zine – reading material for additional science content and activities, making learning extra fun for homeschoolers! They'll also get access to online tutorials with tips and tricks in case they've got stuck on a certain project. Sample crates include Automatons, Hydraulic Claw, and Walking Robot!
Deal: Save 30% on your first month! Use this link to get the deal.
---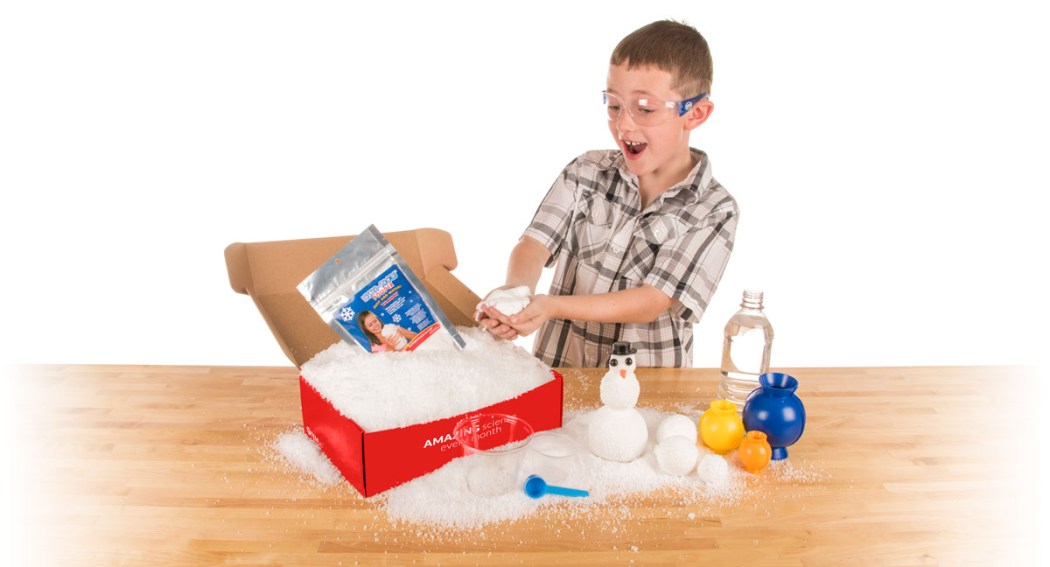 Image from: Spangler Science Club
What We Love: Spangler Science Club is the easiest way for your homeschooled kid to experience the wonders of science in the comforts of your own home. Each package contains hands-on experiments and activities designed to make kids more excited about learning science and inspire them to become the next generation's scientists and engineers! Monthly kits include 3-5 experiments with all the materials and instructions needed to perform. Everything in it is designed to fit every homeschooler's learning style, so there's no rush! Kids can learn at their own pace and ways.
---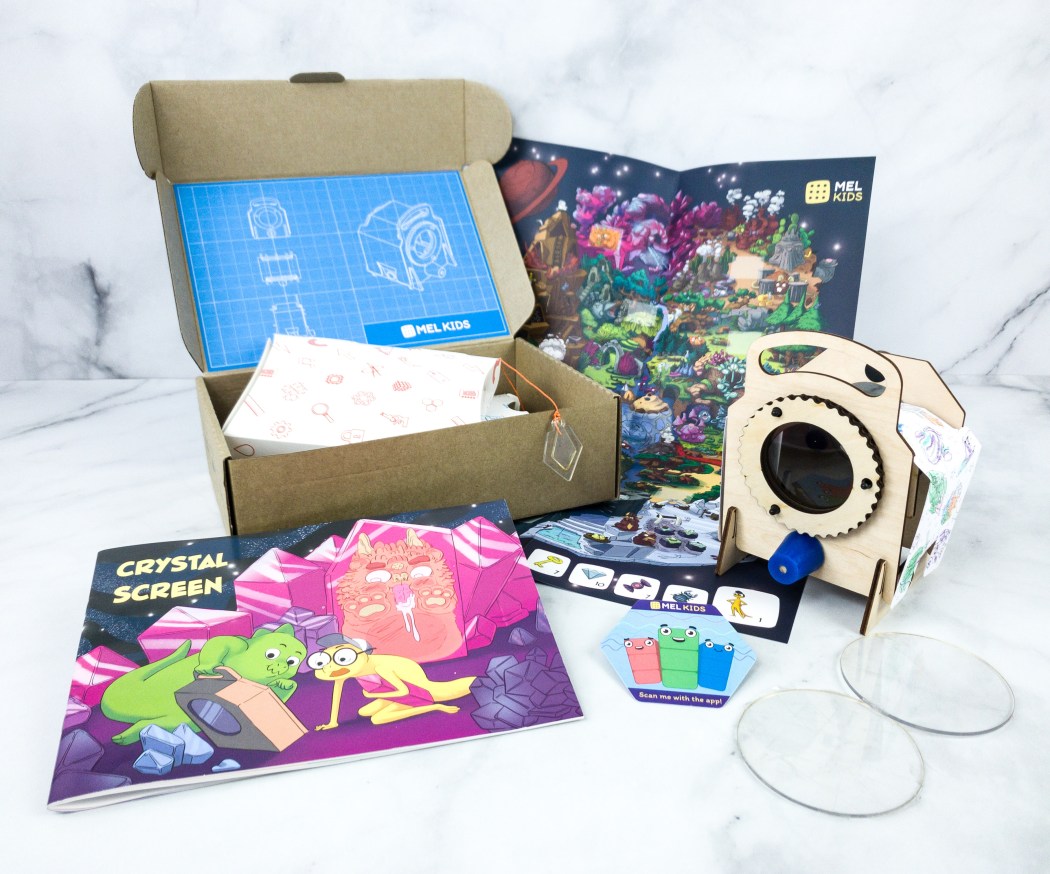 Image from: our review
What We Love: Ideal for kids ages 5-10, MEL STEM by MEL Science sends science experiments and hands-on projects to help expand your child's horizons, designed completely safe for home use. This subscription captivates the interest of children by demonstrating real science in all of its beauty and depth. Past topics include Pressure, Sound, Aerodynamics, and Reactive Motion, and they're coming up with even more! Boxes also include educational comics and a unique piece of a story that kids can collect. Subscribers are also encouraged to download their own AR app, which can accompany kids in learning all about the magic of science.
Deal: Get 60% off on your your first month of MEL Chemistry, MEL Physics, MEL Math, or MEL STEM! Use coupon code HELLO60. Applicable for all countries. Not applicable for MEL Med and Space.
---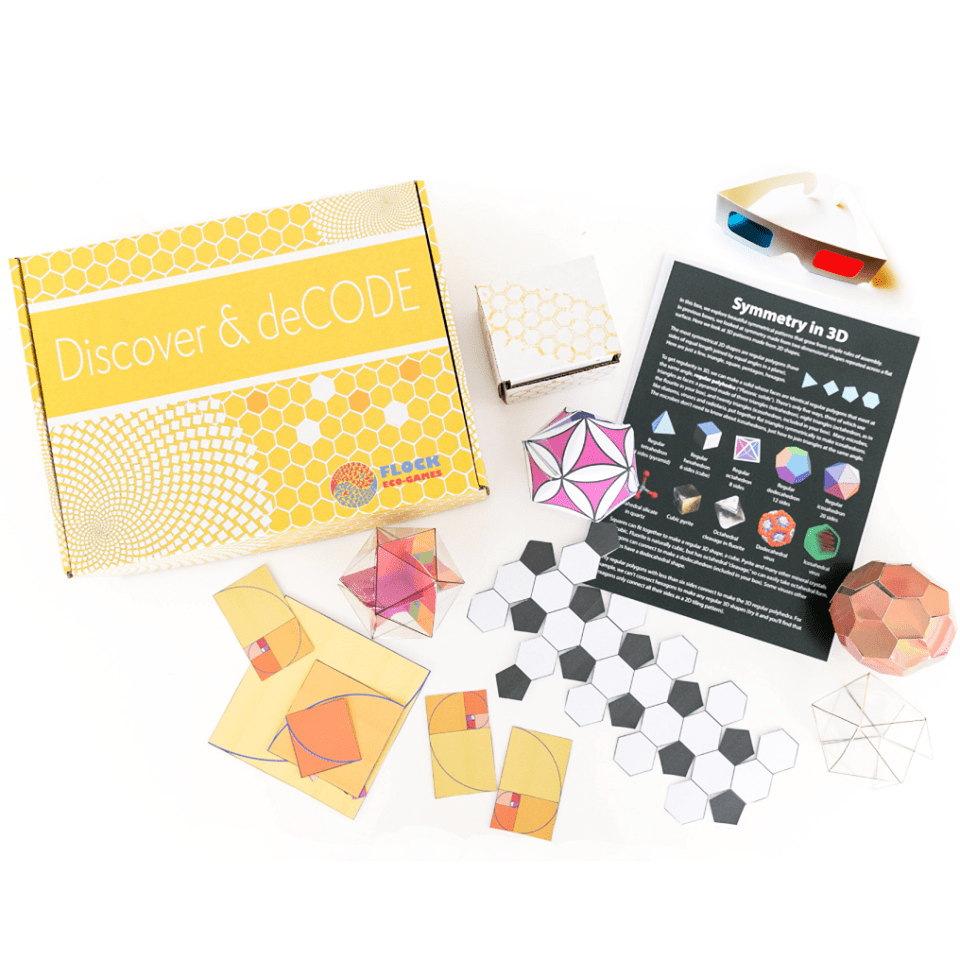 Image from: Beautiful Discovery
What We Love: Beautiful Discovery teaches STEAM skills using patterns and rhythms found in nature. Homeschoolers can unleash their STEAM skills as they figure out how to untangle these patterns. Each kit includes science-oriented games and drag-and-drop block code, plus stories and art activities, all combined in one box to instill wonder and help kids have a deeper understanding of how things work. Monthly kits also come with booklets, cards, movies, and interactive web pages to guide them through. They will not only find this challenging but enjoyable too!
---
Image from: our review
What We Love: Green Kid Crafts is a subscription prioritizing educational fun and the environment simultaneously. It offers hands-on explorations in science, math, technology, engineering, and art, intended to challenge children from 2-10+ years of age, all in one sustainably focused themed box! Each box is packed with up to 6 unique and engaging STEAM kits designed to foster a child's creativity while helping to raise the nation's next generation of creative leaders. Junior Boxes are perfect for kids ages 2-4; Discovery Boxes are sent to kids 5-10+. Boxes also include a 12-page STEAM activity magazine and achievement badges. What's even great is they plant a tree for every online order made.
Deal: Save 50% on your first box! Use coupon code HELLOSUB50.
---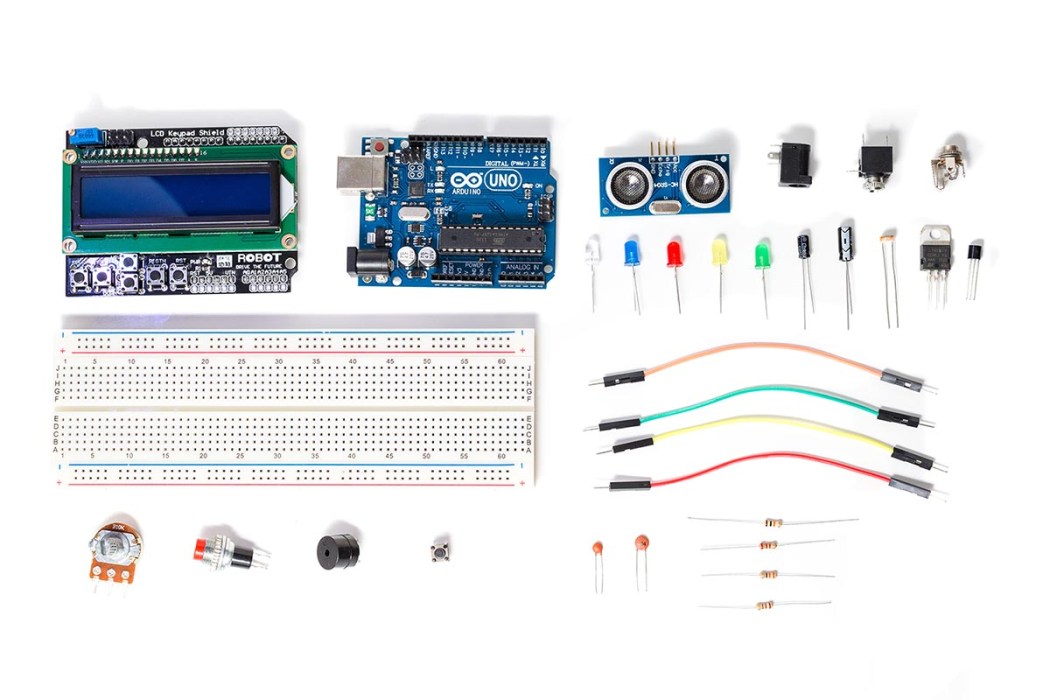 Image from: Creation Crate
What We Love: Creation Crate is a tech education in a box! This monthly subscription lead kids and teens to be the creator they want to be by teaching real-world skills and applications. Boxes contain electronic projects with complete components and easy-to-follow instructions, ideal even for those who have zero experience in building electronics. Projects range from games and music to displays, sensors, and more. Each project gets more challenging as kids step forward, helping them move up the ladder one at a time until they become tech wizards! With the help of this subscription, you can unpack your kid's potential, all in the comforts of your own home.
Deal: Save 10% on your first box! Use coupon code HELLO10.
---
Image from: our review
What We Love: Eureka Crate by KiwiCo is a monthly STEM and maker subscription box that teaches kids (and even adults) how to apply principles of science and math to make awesome things you will love to use every day – from an articulated desk lamp to an electric pencil sharpener to a wooden ukulele.  Every Eureka Crate includes an engineering project, detailed step-by-step instructions, everything you need to complete the project, a Maker's Guide that explains all the design, process, and engineering behind the design, plus a design challenge to take your project knowledge to the next level!
Deal: Save 30% on your first month! Use this link to get the deal.
---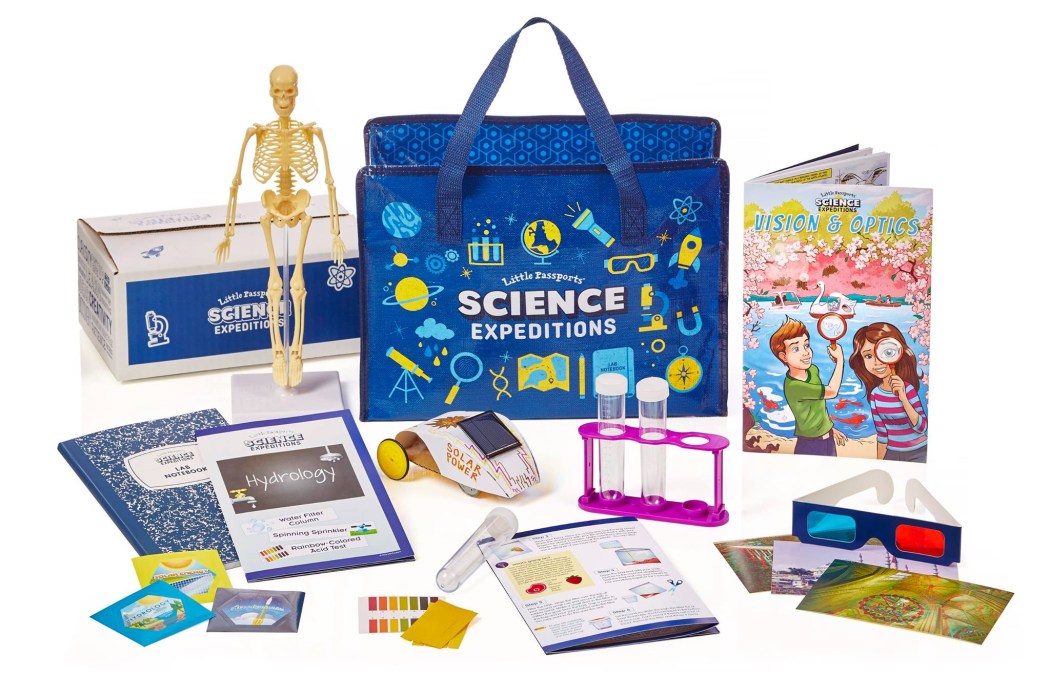 Image from: Little Passports Science Expeditions
What We Love: Little Passports Science Expeditions is a monthly subscription of science kits packed full of science experiments related to themes like rockets, forensic science, vision, caves and crystals, northern lights and magnetism, hydrology, and more! Science Expeditions subscription lets kids solve real-life scientific mysteries every month through experiments, hands-on STEM activities, and more. Every box includes a 16-page comic with glossary and bonus activities, hands-on experiments & projects, and achievement badges for your lab notebook with access to bonus online videos and science content! It's an excellent home learning way to feed your kid's curiosity as they discover the world around them.
Deals:
Get 20% off SITEWIDE, including all subscriptions and store orders! Use coupon code SAVE20NOW.
Save 50% on any Little Passports annual subscriptions! Use coupon code 50OFF12MONTH.
---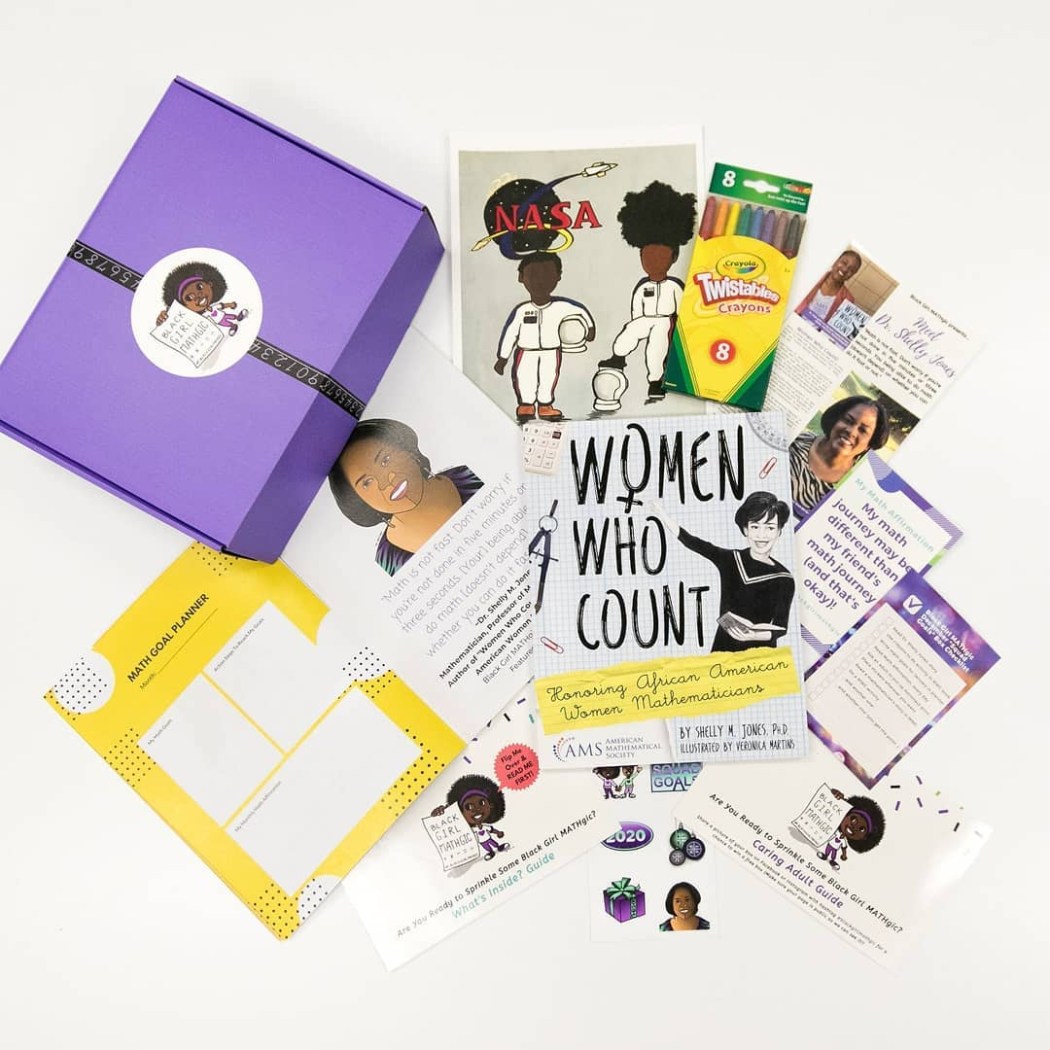 Image from: Black Girl MATHgic
What We Love: Black Girl MATHgic builds up every girl's confidence by strengthening math skills and decreasing math anxiety! It's ideal for 3rd-8th grade math students to discover the interesting world of mathematics. 3rd-5th grade and 6th-8th grade boxes will include math lessons and activities, 3-5 fun educational items, a math affirmation, a profile of a black woman mathematician + more, all aligned to meet their current math level and skills. No more phrases like I am bad at math, kids will learn how to love it without fears – only success!
---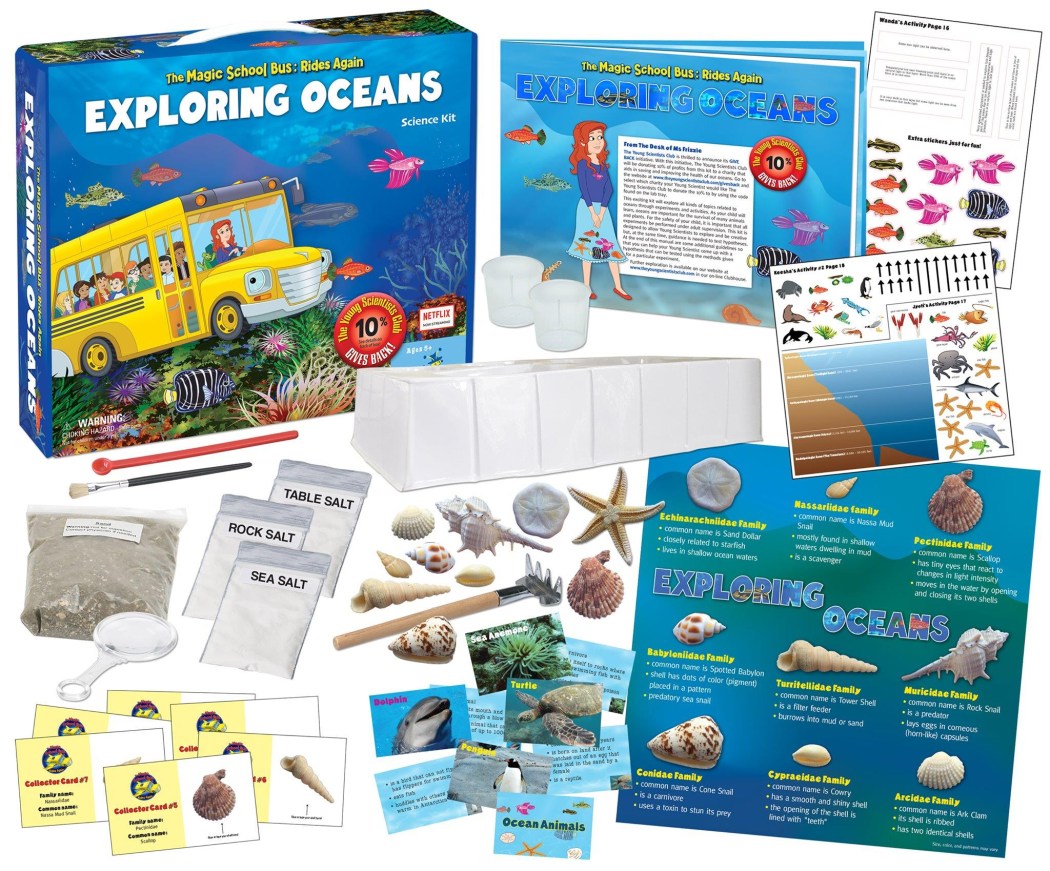 Image from: Magic School Bus
What We Love: Magic School Bus takes kids on a "field trip" even without leaving home! Based on the TV show of the same name, this subscription has a total of 12 kits, which will be delivered to your doorstep one at a time, with fun topics like magnets, acids, the human body, volcanoes, air, water, and more exciting ones! Boxes contain easy but thrilling science experiments, ideal for ages 5 to 12. Each kit contains a colorful 12-page manual that's full of experiments and information about the month's topics, instructions for adults, materials necessary for interactive experiments, and access to the online clubhouse for further exploration of each topic. This subscription will spark their interest and curiosity, allowing kids to explore science all while at home.
---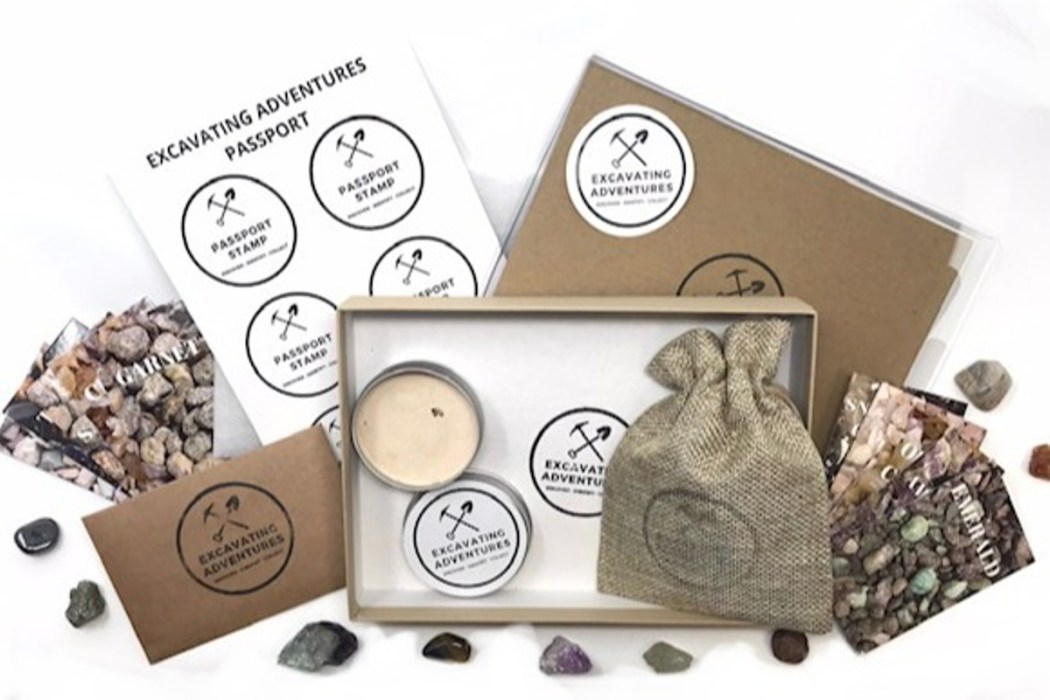 Image from: Excavating Adventures
What We Love: Excavating Adventures is an ideal subscription for kids who love exploring and collecting scientific specimens! They are dedicated to introducing kids to new rocks, fossils, minerals, gemstones, and even seashells. Let them build a collection of different specimens as they chisel blocks, search slimes, explore kinetic sands, and more. Each kit includes excavation tools, new specimens, informative and collectible trading cards, storage tin, and stickers. Choose from 5 awesome kits they have: Mini Digs, Explorer, Collector, Extreme, Power Packs, and Flat Packs. Every specimen comes with a collectible identification card. You'll have new specimens every month, perfect to add to your collections!
Deal: Get $10 off on your first box! Use coupon code HELLO10.
---
Image from: X Workbox STEM Box for Kids
What We Love: X Workbox STEM Box for Kids is a monthly subscription for kids ages 8-15. It engages kids with real-world projects powered by STEM, Physics, Chemistry, Robotics, and more. They aim to inspire and expand kids' horizons by giving them hands-on learning, even when at home. Your kids will not only get one but 2-3 STEM projects monthly. Each kit contains all the necessary materials, tools, instructions, and video tutorials to complete a project. Some of the past cool projects include a vacuum cleaner, propeller plane, bug bot, 4-way hydraulic arm, and more!
Deal: Get 25% off your first box! Use coupon code HELLO25.
---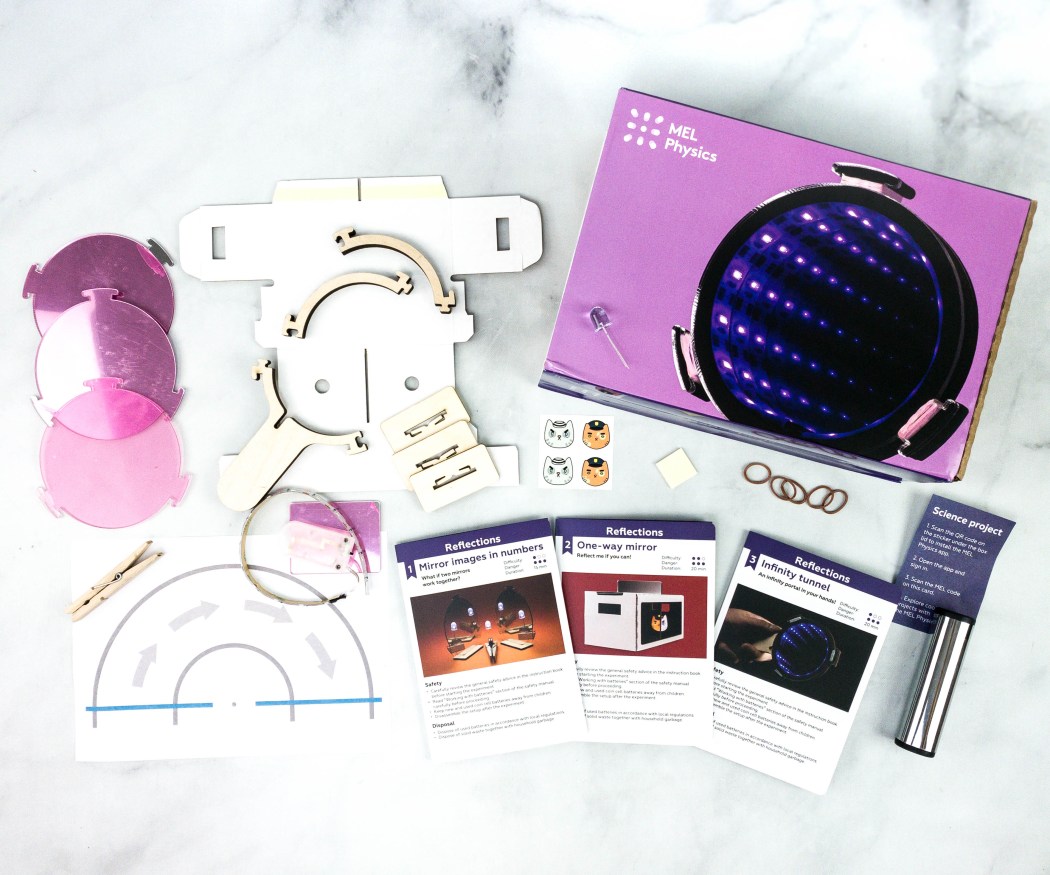 Image from: our review
What We Love: Perform up to three experiments a month through MEL Physics by MEL Science. They offer a completely safe and fun activity anyone can do at home, and it involves the study of force, energy, and mass! Each kit comes with hands-on experiments, along with the necessary hardware, components, and instructions, VR lessons, and live physical lessons that can help every kid improve their academic performances. This subscription is perfect for children between the ages of 8-14+ who are interested in all the wonders of science, providing a first-class educational experience at home.
Deal: Get 60% off on your your first month of MEL Chemistry, MEL Physics, MEL Math, or MEL STEM! Use coupon code HELLO60. Applicable for all countries. Not applicable for MEL Med and Space.
---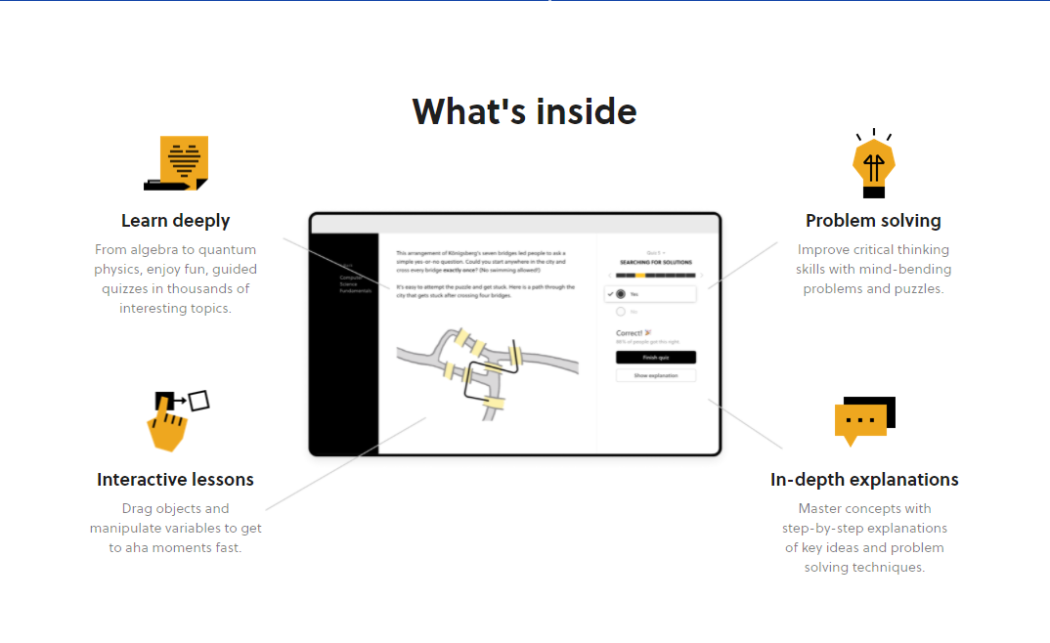 Image from: Brilliant
What We Love: With Brilliant, there's no video lecturing – just effective hands-on, interactive learning experiences. Homeschoolers can visualize concepts, solve challenges, and interact with key ideas as they explore and solve worldly problems relating to math, software development, science, engineering to finance, and more. Courses are crafted by award-winning teachers, researchers, and professionals, so you can be sure to give only the best for your homeschoolers. This will teach kids how really STEM works through fun storytelling, guided problem solving while playing in the comfort of their homes, and not just by memorizing it.
Deal: Get 7 Days FREE Trial! Deal applies automatically, just visit and subscribe.
---
Image from: Oysterkit
What We Love: Oysterkit is not just about fun hands-on activity but STEM and career explorations too! This subscription teaches kids how to get practical and creative while also learning real-world knowledge and exploring different clusters as well. There are 3-5 experiments in each kit, and it includes costumes and activities with detailed instructions for a worry-free creativity boost! It's a fun and better way to learn real-life skills through fun role-playing games, whether they want to test how to be a doctor, artist, detective, chef, or what else.
Deal: Get $10 off on any length subscription! Use coupon code HELLOSUBSCRIPTION10.
---
Social Studies & History
Extend around the world studies with a language app!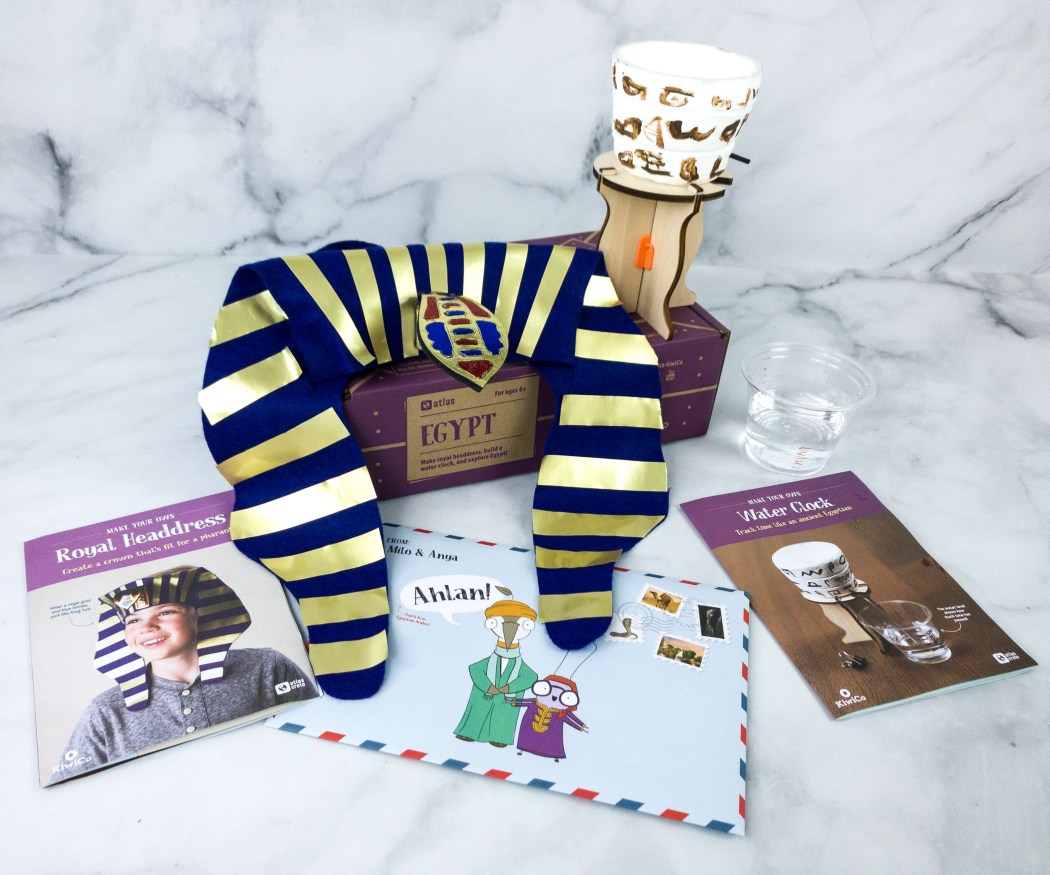 Image from: our review
What We Love: Atlas Crate by KiwiCo will help your children grow an understanding of communities and customs, all while at home. Let them explore the world map and master basic navigational skills every month with travel buddies Anya and Milo! Receive globally-inspired projects and STEAM activities that will help them learn about new cultures, along with high-quality materials and kid-friendly instructions. The crate also comes with collectible cards and stickers so homeschoolers can create their own special keepsake book. Let them embark on a big adventure to see the world, and encourage them to appreciate world cultures and fascinating facts.
Deal: Save 30% on your first month! Use this link to get the deal.
---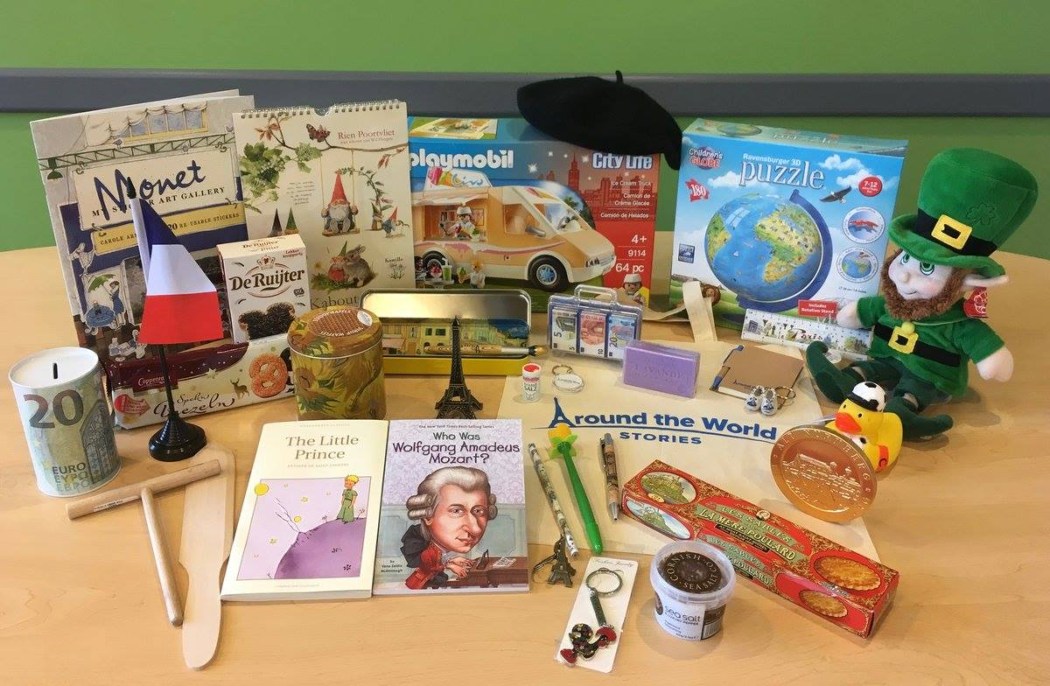 Image from: Around the World Stories
What We Love: Around the World Stories has audio stories that will draw young listeners, ages 5-12, into an unforgettable adventure to other cultures and countries. Kids can listen to one story per week, and each lasts for about 30 minutes along with a parent guide, including discussion points, background information, and activities to make the story a truly memorable and educational experience. There are four stories in every country, and for the span of one year, all countries will be covered. It's a fun adventure at home while learning about countries and cultures with kid-friendly stories and engaging characters.
---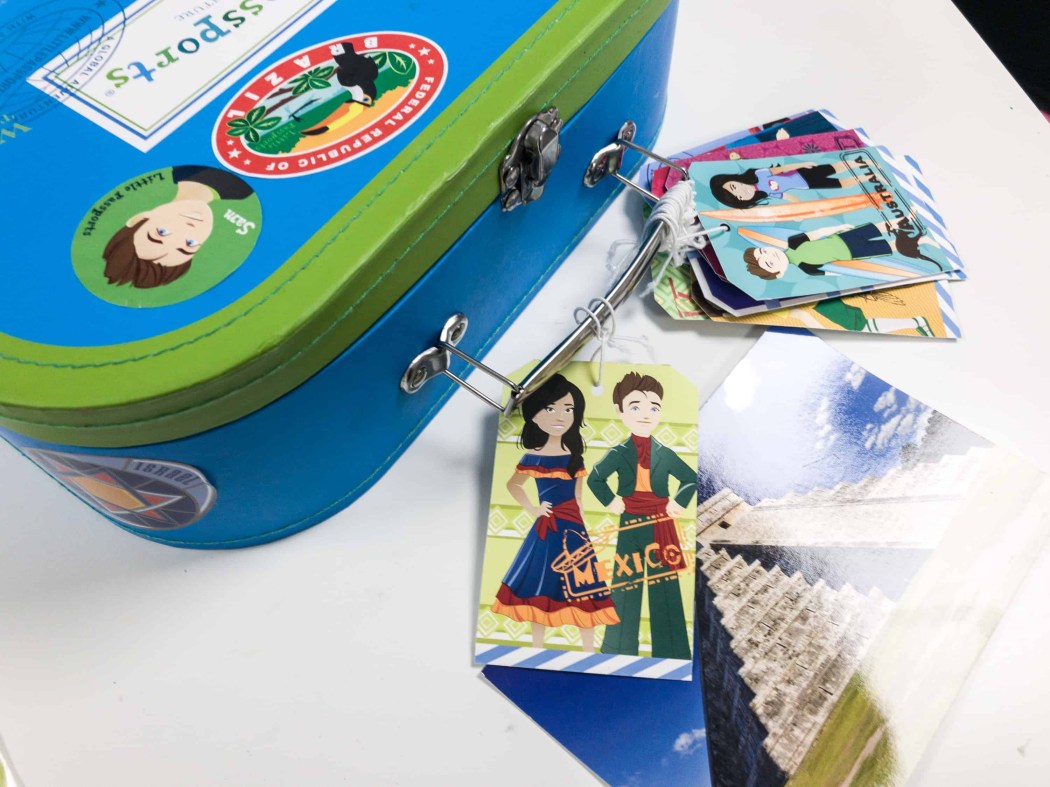 Image from: our review
What We Love: Learning about different countries through fun activities is what Little Passports World Edition is all about. This box is designed for 6-10 years old kids interested in exploring the world, one country at a time! Your child will learn about the geography and culture of the world with a monthly delivery of around the world adventures, loaded with fun activities, kids very own passport, a wall-sized world map, and more fun items that the kids can also play with, all enclosed in a signature blue suitcase. Kids can also get access to country-themed online content for additional knowledge. Through this subscription, you can quench your child's thirst for learning about different cultures!
Deals:
Get 20% off SITEWIDE, including all subscriptions and store orders! Use coupon code SAVE20NOW.
Save 50% on any Little Passports annual subscriptions! Use coupon code 50OFF12MONTH.
---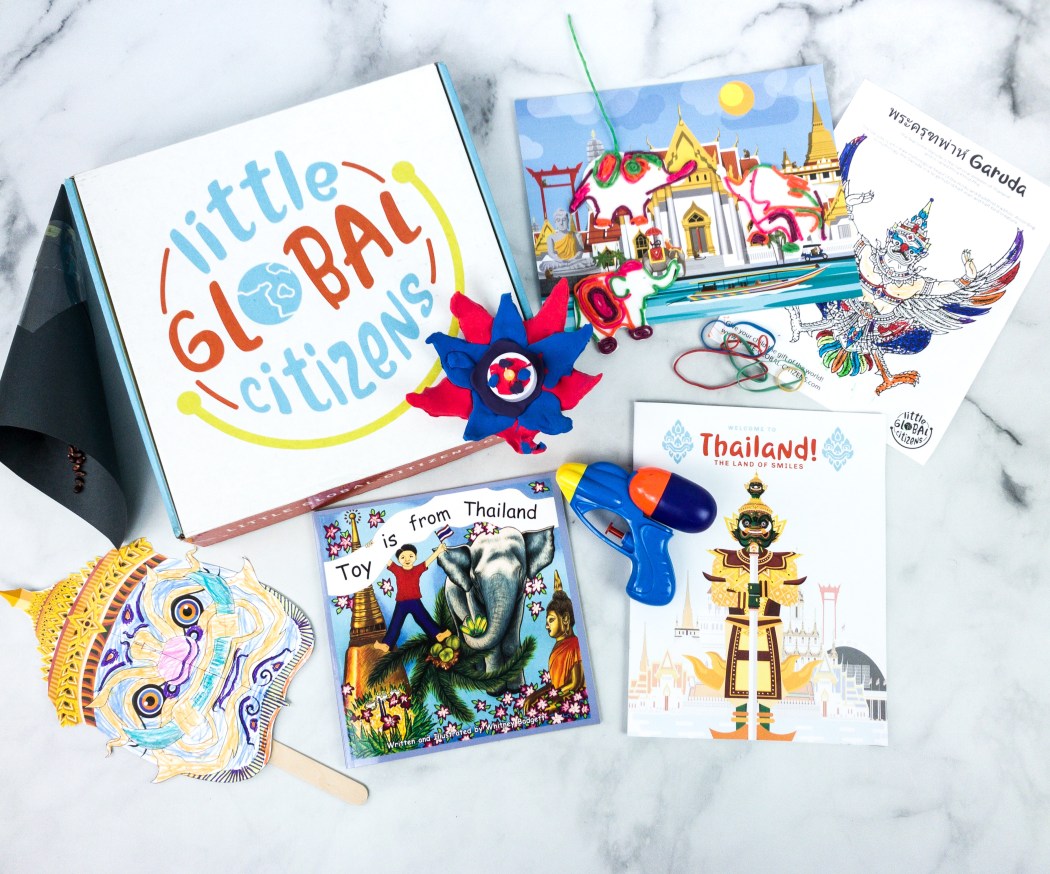 Image from: our review
What We Love: Little Global Citizens takes kids to a new destination every month, and it's designed for kids ages 3-7 by a team of experienced travelers and educators. Each box includes a book, a toy or collectible, 2-4 hands-on crafts with supplies, activities like family games and musical activities with supplies, and a dinner party theme! They also donate a percentage of their profits to Room to Read in supporting education equality and literacy for developing countries.
Deal: Save $5 on your first box! Use coupon code HELLO5.
---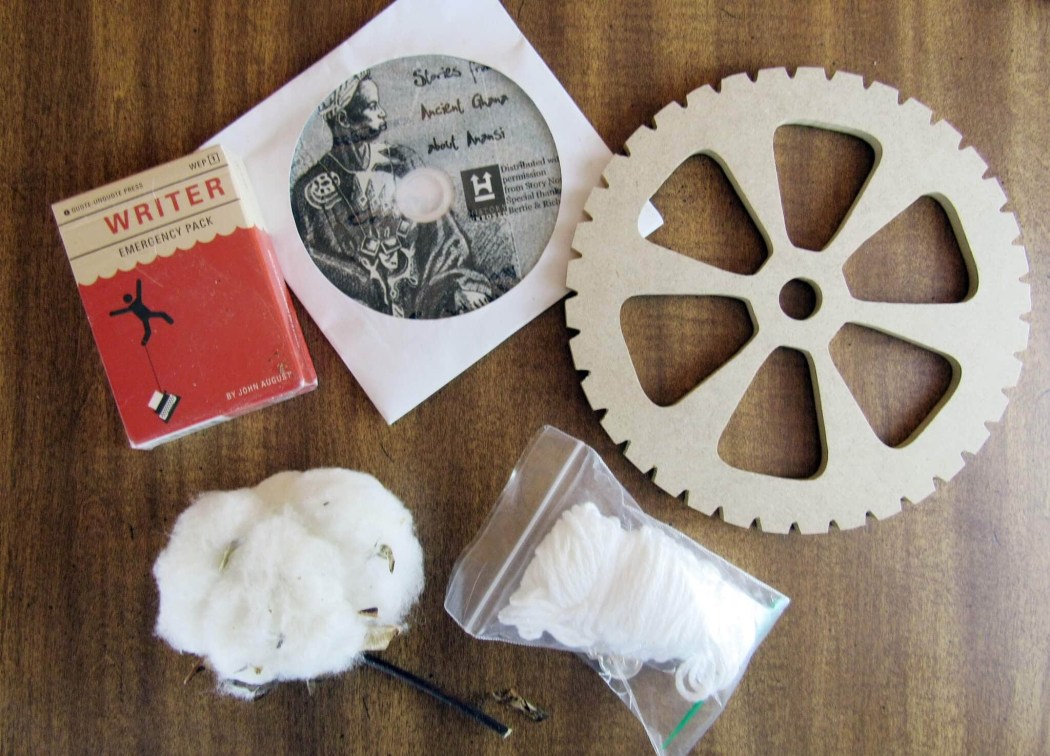 Image from: our review
What We Love: Learning history has never been this fun! History Unboxed is a monthly subscription that sends materials to help kids aged 5 to 16+ learn more about past civilizations and other historic events. There are three timelines to explore –  Ancient History (5000 BC/BCE to 400 AD/CE), Middle Ages (500 AD/CE to 1350 AD/CE), and American history, which runs through the Civil War. Monthly boxes include an age-specific coloring sheet, 1-2 high-quality crafts, 2-3 items of additional enrichment material, and a sticker for the timeline! It's a one-of-a-kind, hands-on learning as kids weave their way into eras and cultures while at home.
---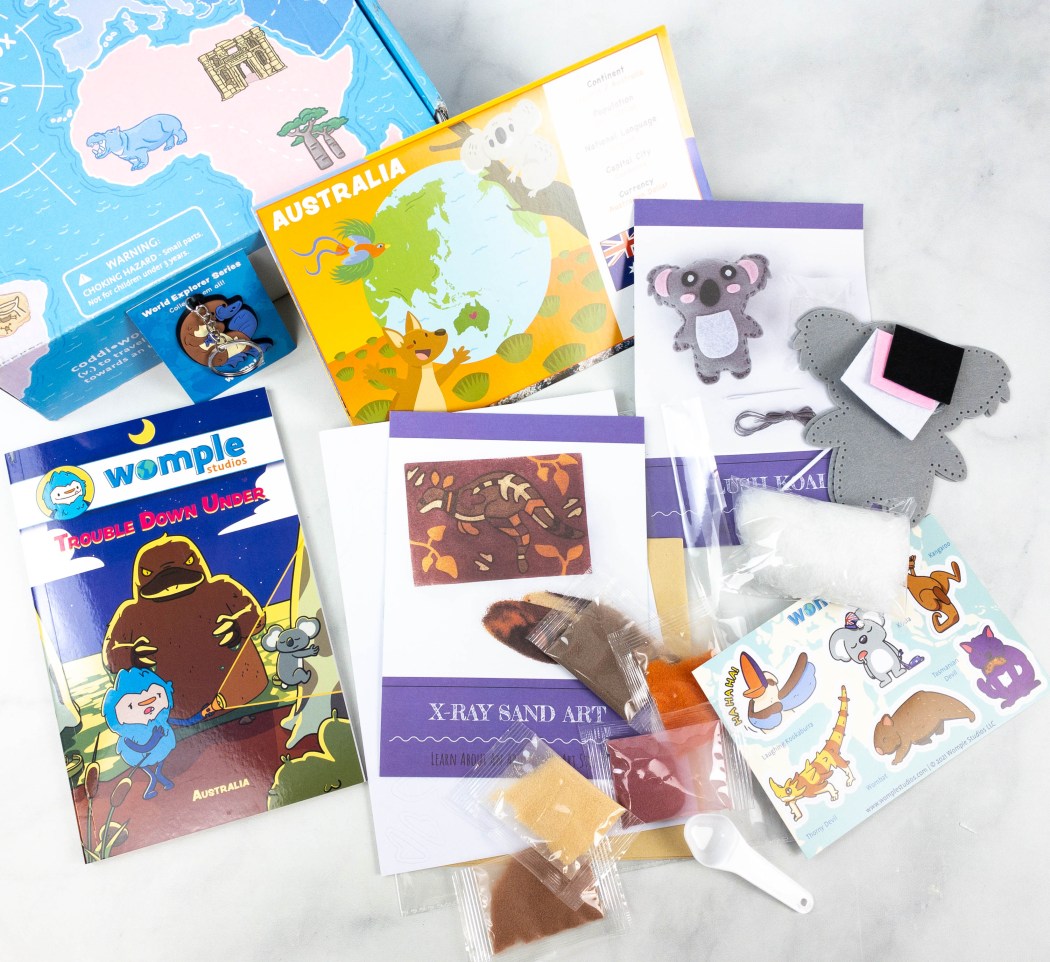 Image from: our review
What We Love: Take your kids to travel different countries around the world in the comfort of your home with WompleBox. Created for kids who love adventures, each package will include fun letters and engaging activities about a new off-the-beaten-path place in the world. Every box is crafted by their world-class team of educators, storytellers, and parents, and it includes an illustrated chapter book, two culturally significant STEAM projects, a map, and a country guide with fun facts, recipes, culture, history, art, and activities. There are also other goodies such as a collectible keychain, stickers, and a lot more! The box also encourages reading through storytelling, which teaches kids about different cultures and destinations.
Deal: Get $5 off any subscription Use coupon code HELLOWOMPLE.
---
Art & Music
Check out our list of the best kids arts & crafts subscription boxes!
Image from: Art History Kids
What We Love: Art History Kids is a monthly digital membership that introduces you and your kids to a new (super fun and engaging) art history topic each month. This subscription invites kids to explore and nurture their own creativity through curiosity-based conversations and open-ended hands-on activities! They'll learn a range of art concepts and hear exciting stories about famous artists and their masterpieces. There are 30+ topics to choose from: Pablo Picasso, Henri Rousseau, Frank Lloyd Wright, Ancient Greek Art, and more! You'll receive a ready-to-go PDF guide, which contains a variety of project ideas, a live zoom class, and access to their amazing community where you can ask questions, chat with others, and get extra advice and tips.
---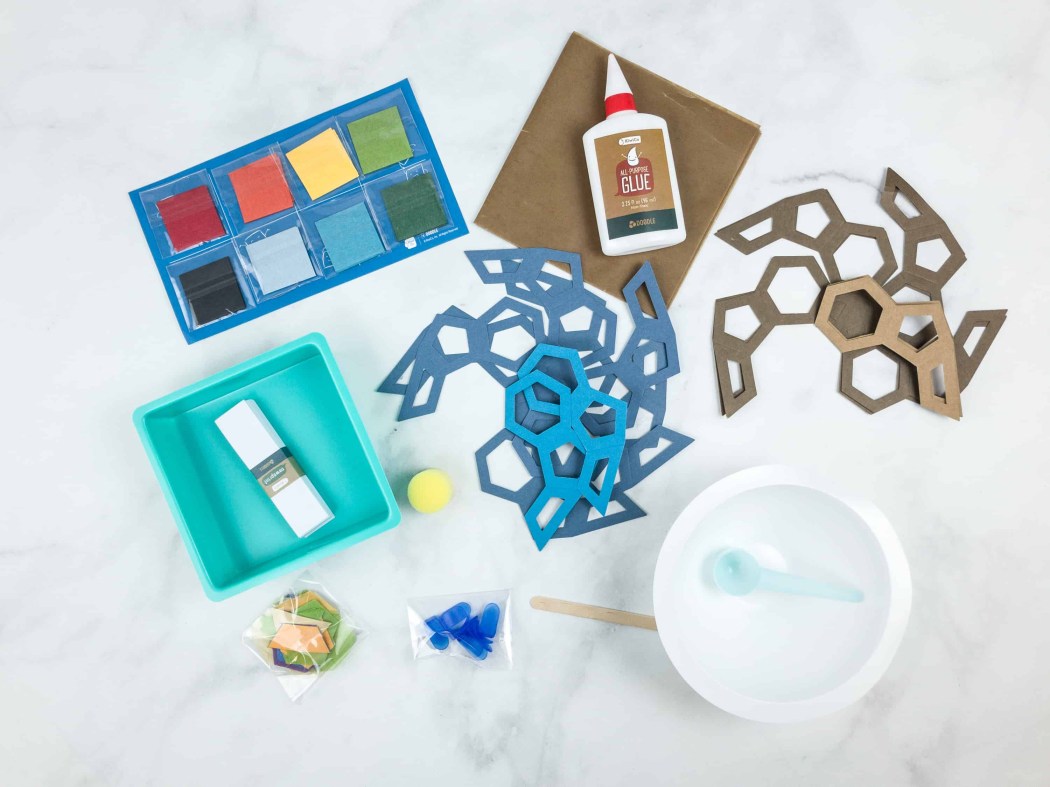 Image from: our review
What We Love: Doodle Crate by KiwiCo is a member of the KiwiCo family geared toward kids 9+. It inspires young makers to learn new skills and gain creative confidence through craft and art projects. By teaching them basic and intermediate techniques of a new artistic medium each month, homeschoolers can showcase their skills. Each box includes all the quality materials you'll need like washi tapes, yarns, craft papers, paints, and more. There's also a detailed instruction sheet with design inspiration that's easy to follow! Crafts made from the same kit can be kept simple, or they can be made as intricate as the artist desires. And yes, shipping is free within the US!
Deal: Save 30% on your first month! Use this link to get the deal.
---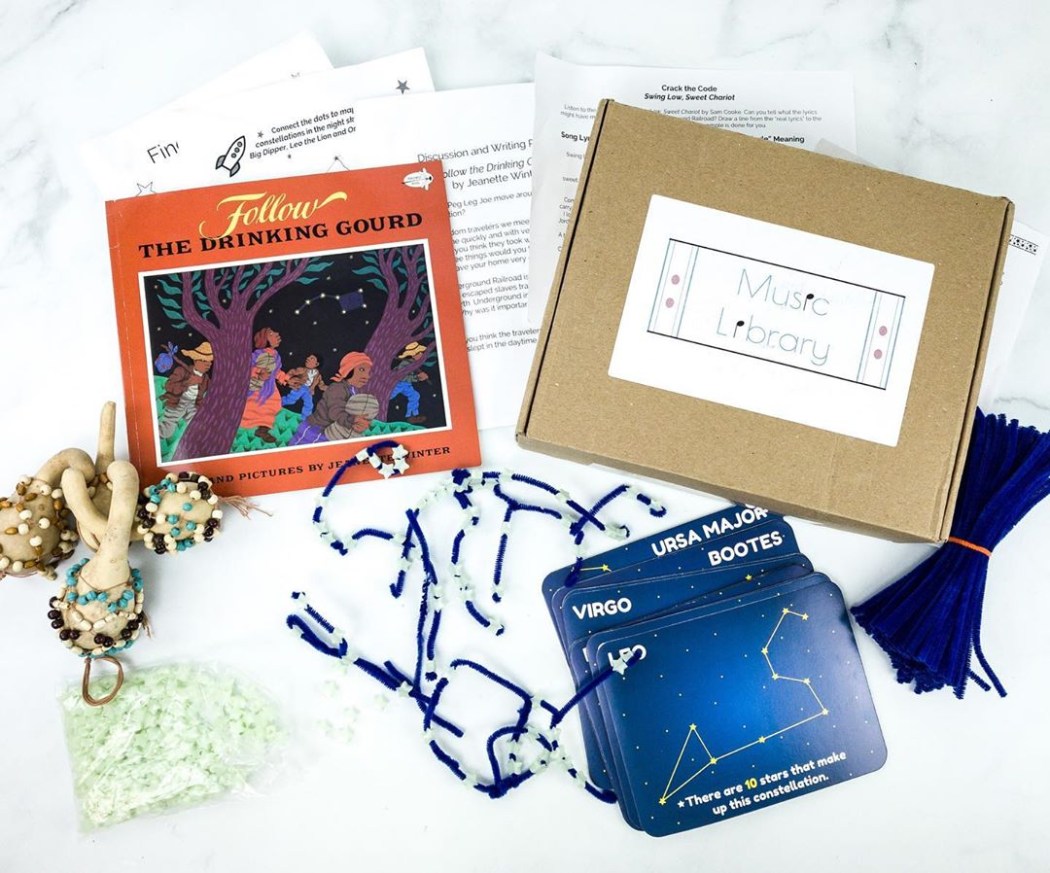 Image from: our review
What We Love: Music Library aims to introduce kids to different styles of music and musicians with the use of children's books! From the classical musician Beethoven to Reggae singer/songwriter Bob Marley and everything in between, this will help spark kids' appreciation for music. Receive one children's book about music every month, along with other engaging items and activities for kids. Parents will also gain access to a subscriber's only digital resource page. Everything is designed to supplement each book and enhance kid's reading experience and literacy skills while developing an interest in music! Their boxes are ideal for pre-readers, new and independent readers!
Deal: Get 15% off any Music Library subscription! Use coupon code HELLOML15.
---
Image from: Sparketh
What We Love: Sparketh is an online subscription that will make learning art fun and effective even at home. Gain unlimited access to a library of 1000+ bite-sized video lessons taught by talented mentors. With new courses added to the library weekly, kids will never run out of new things to learn! You can also schedule a one-on-one call with a mentor and get real-time advice and feedback! With the help of this digital sub, anyone can spark their creativity and accomplish their creative goals.
---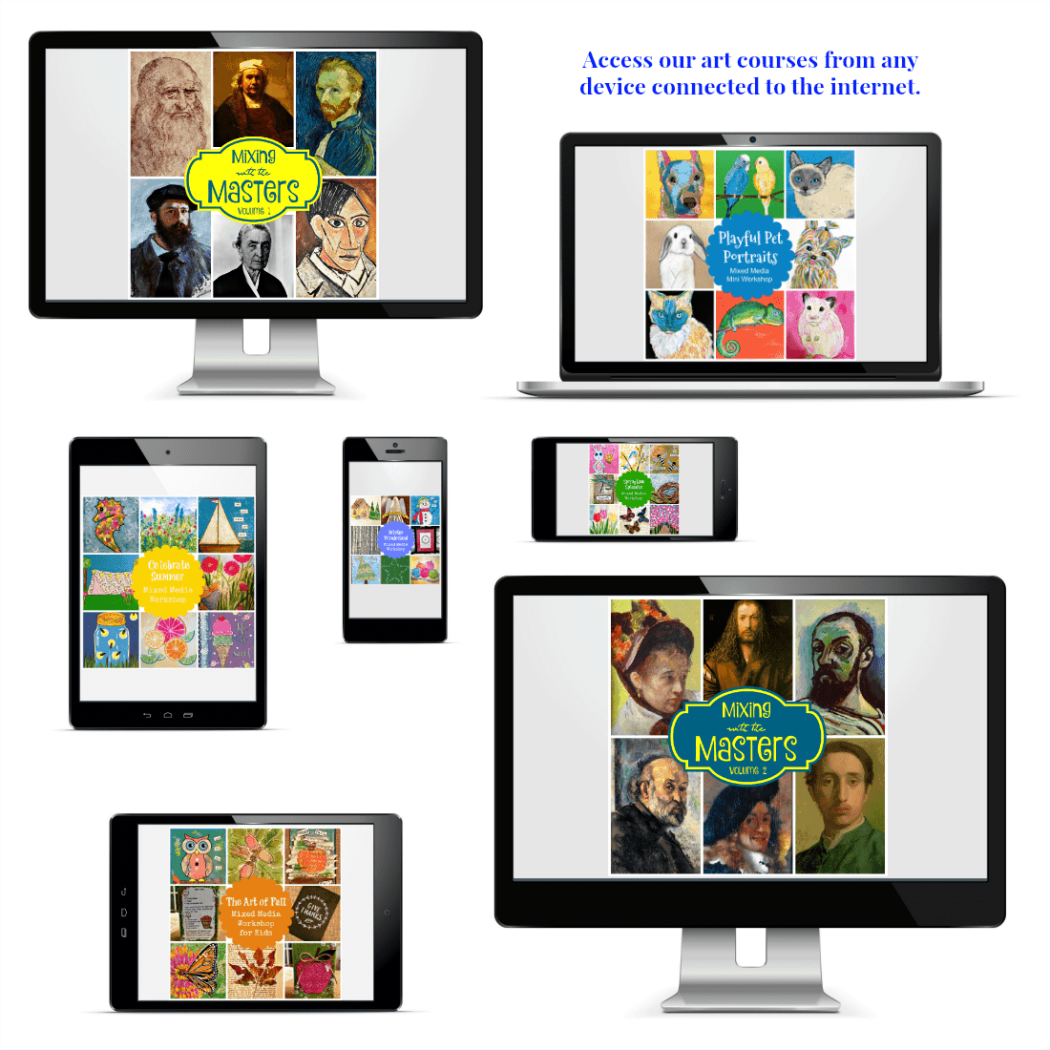 Image from: Masterpiece Society
What We Love: Masterpiece Society teaches kids and teens a quality art education (both in technique and appreciation) with art courses and art appreciation curriculum that work for multiple ages and are FUN for the entire family! Each art course is either 2-, 4-, or 6-week long, and it is taught in the form of online videos. The lesson is so simple, and you can access it on any device you're on – perfect for kids who homeschool as well! Such mediums include markers, watercolors, pastels, tempera sticks, and more.
---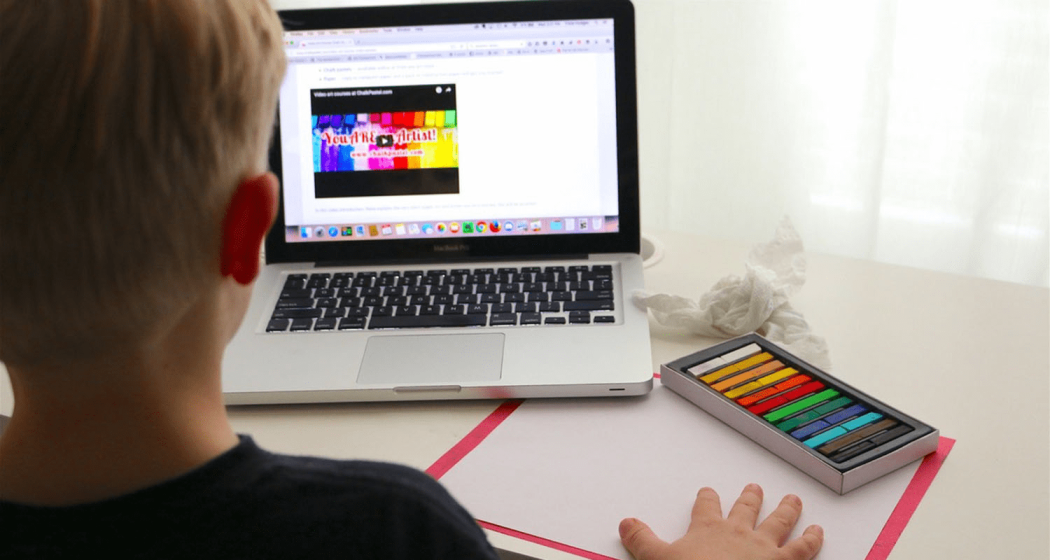 Image from: You ARE an Artist by Chalk Pastel
What We Love: You ARE an Artist is a Hodgepodge of topics from seasonal tutorials to sharks to American landmarks and the far reaches of space! They provide a way for homeschoolers to learn art in the most fun and simplest ways in whatever learning style they prefer. Members can get access to more than 700 art lessons the entire family can watch and follow through. Practice art, all while learning about history, music, American presidents, nature, favorite books, and more. It just takes a starter set of chalk pastels, construction paper, and art lessons from this subscription to create one artist at home!
---
Books & Reading
See our complete list of the best book clubs for kids plus our list of the best kids book subscriptions! Looking for something for older kids? Check out our list of the Best YA Book Subscription Boxes!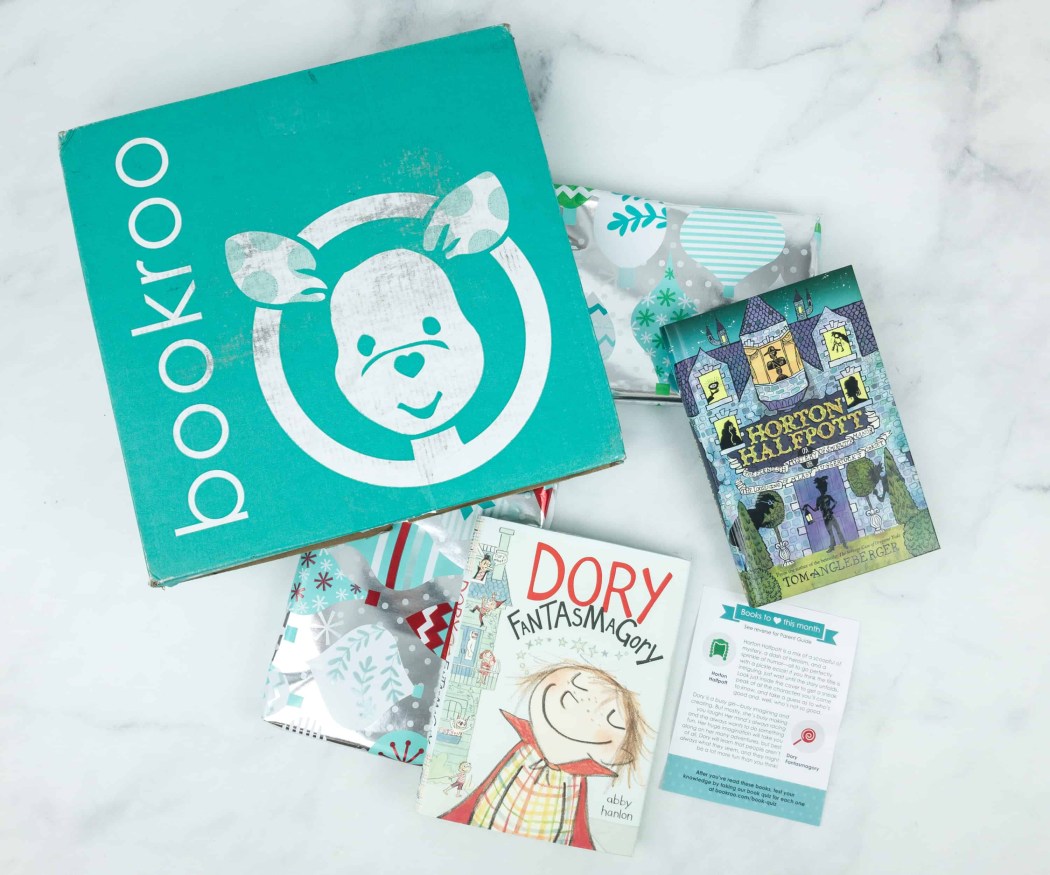 Image from: our review
What We Love: Bookroo Junior Chapter Book Club is a monthly book subscription that targets kids' love for books and reading! They've explored every place, and they spend lots of time in online researches to give every parent and kid the best books at up to 50% less than retail price. There are two chapter book clubs to choose from – Junior Chapter Book Club (ages 7-10) and Middle Grade Chapter Book Club (ages 9-12). Each box comes with 2 chapter books (one hidden gem and one admired favorite) sent every month. Along with the books is an insert featuring the book, and they also provide parents a guide to initiate discussions. With this subscription, your child can build their library, discover new books, and fall in love with reading even more.
Deal: Get 15% off on any subscription! Use coupon code BOOKS2LOVE. Gift Subscription not included. Cannot be combined with any other offers.
---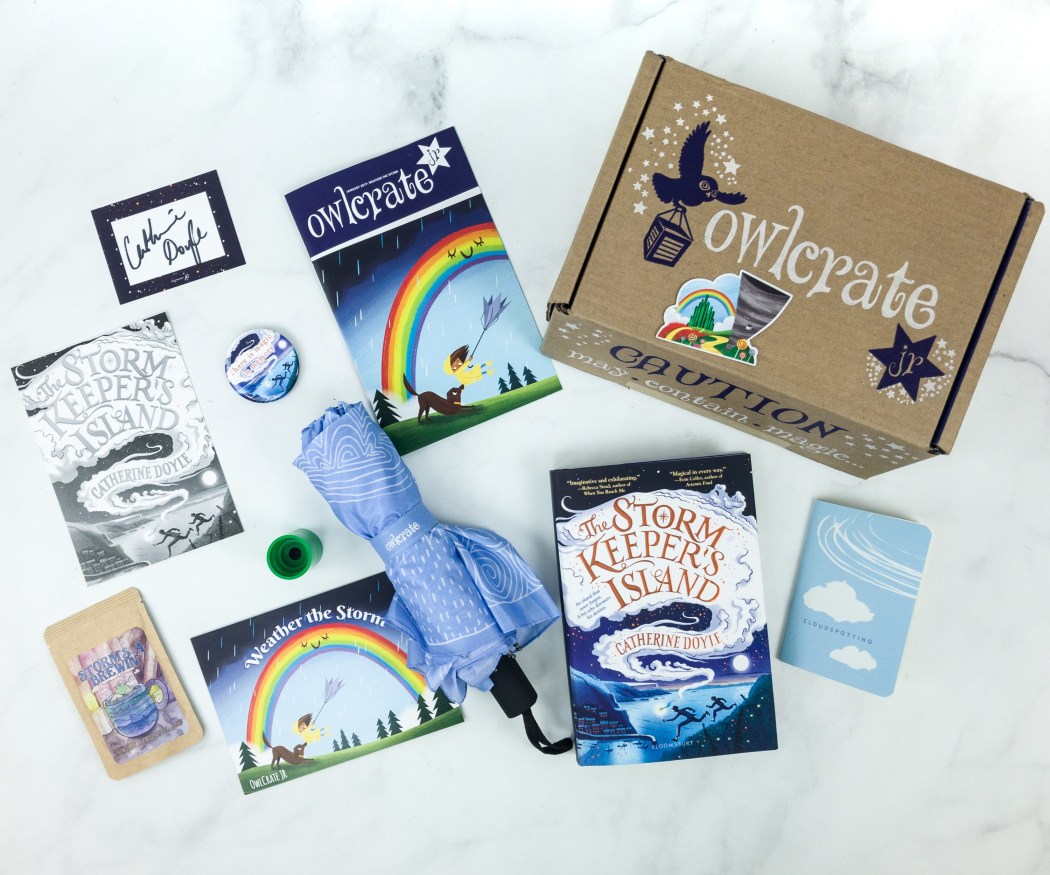 Image from: our review
What We Love: OwlCrate Jr. sends out a book or two that targets the young crowd of the book-loving community each month. This subscription caters to young readers, specifically kids aged 8-12 years. Homeschoolers' magical month starts with a box that has a creative theme that binds everything together. Items include a new middle-grade hardcover novel, plus an exclusive letter & a bookplate signed by the author, a second book, activity, or game, plus fun and gender-neutral bookish items designed to enhance their reading experience! Just sit back and relax while you wait for the owl to deliver your box of bookish goodies.
---
Unique Extras
Check out these lists for subscriptions that will add all the extras to your homeschool: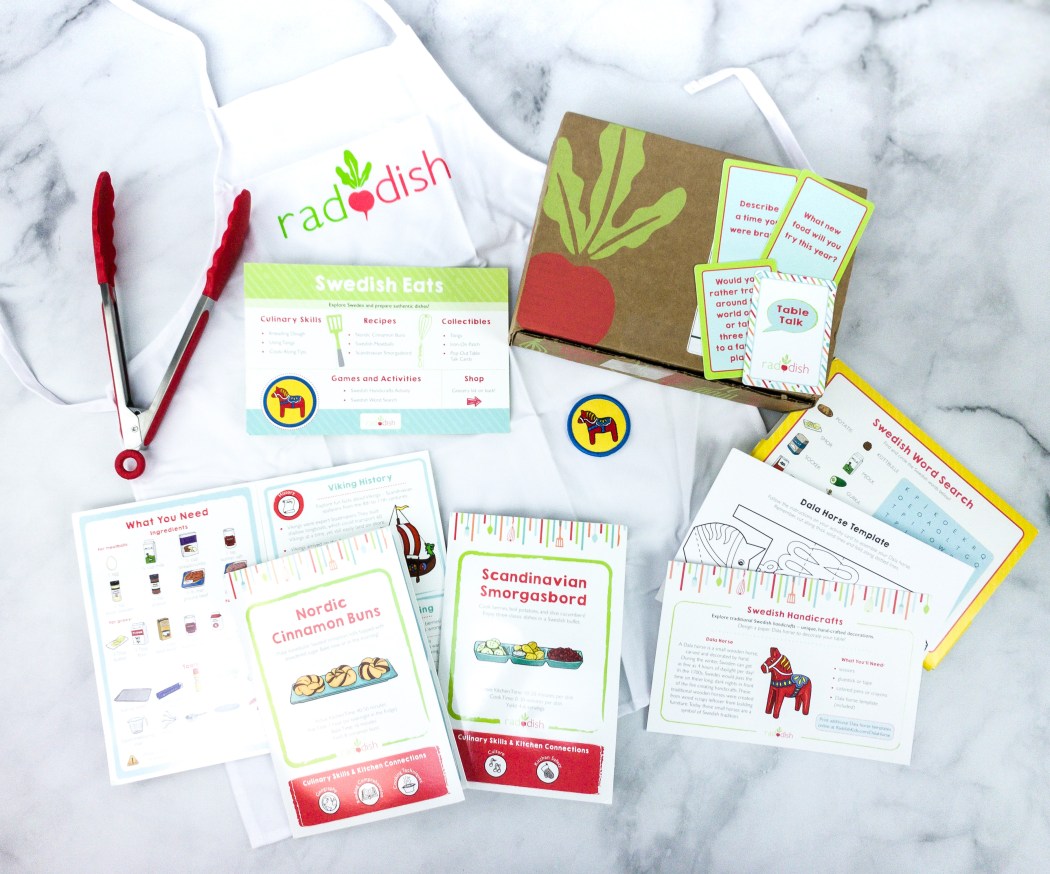 Image from: our review
What We Love: Raddish Kids is a kids' activity box about food and cooking This subscription offers monthly cooking kits that nurture kids' confidence in the kitchen and beyond, making it fun and easy for them to learn! You'll get 3 illustrated recipe guides, 3 skill cards, a quality & kid-friendly kitchen tool, table talk cards, a complete grocery list, a collectible apron patch, and a creative kitchen project! They also provide bonus digital stuff on their website called the Bonus Bites, where you can access a bonus recipe, a Spotify playlist, dietary modifications for the month's recipe, and even download a homeschool lesson plan. Plus, no kits will be repeated! Also, every kit has a theme that falls in one of four categories: Seasonal Spotlights, Global Cuisine, Creative Cookery, and Holiday Celebrations.
Deals:
Get your first month FREE when you sign up for any 6- or 12-month plan! Use coupon code FREEMONTH.
Get a FREE Apron with 6+ month membership! Deal applies automatically, just visit and subscribe.
---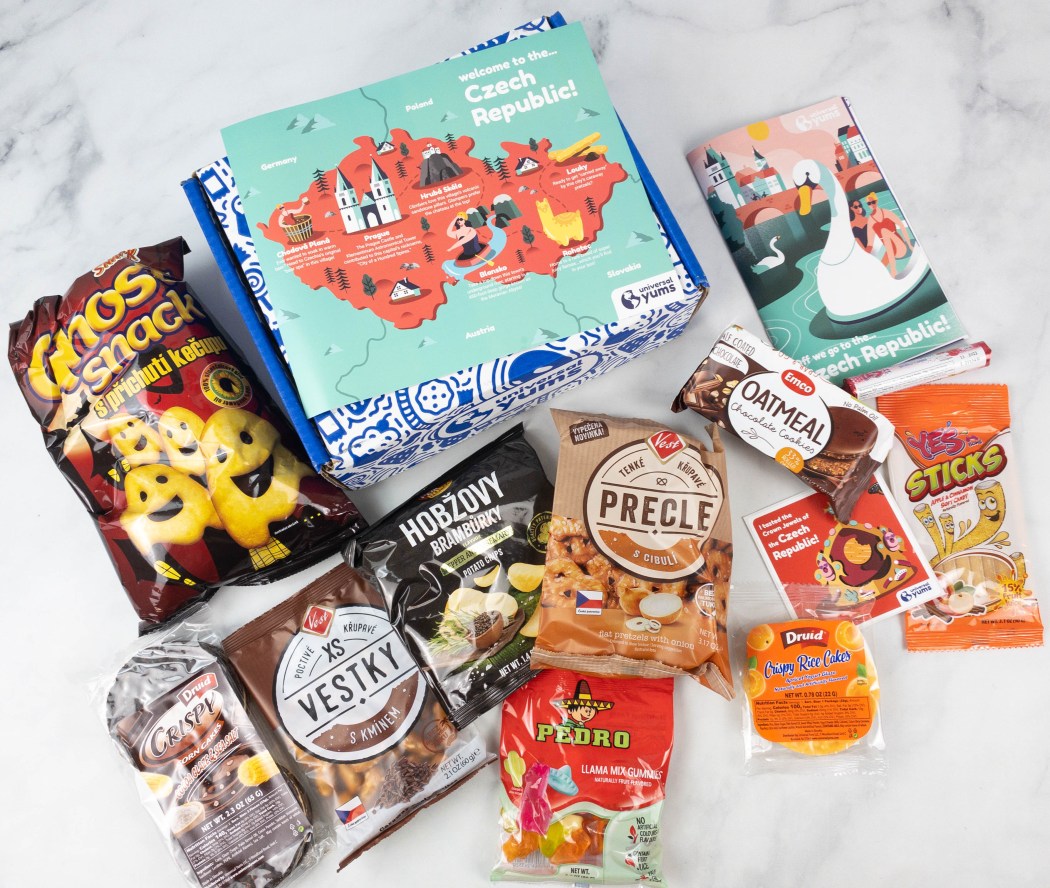 Image from: our review
What We Love: Universal Yums will take kids on a new adventure and fun ride around the globe, even when in the comforts of their own home! It is a monthly subscription that sends delicious, unique, and often extremely difficult (or even impossible) to find snacks in the U.S. Please kids taste buds with various delicious snacks that you can find in 3 available boxes: Yum Box (5-7 snacks), Yum Yum Box (10-12 snacks), and Super Yum Box (18-20 snacks). Steer their adventure munching on different snacks from different countries each month while learning about cultures, recipes, and more through an interactive booklet included in the box! Snag one and let kids immerse themselves in an adventurous snacking!
---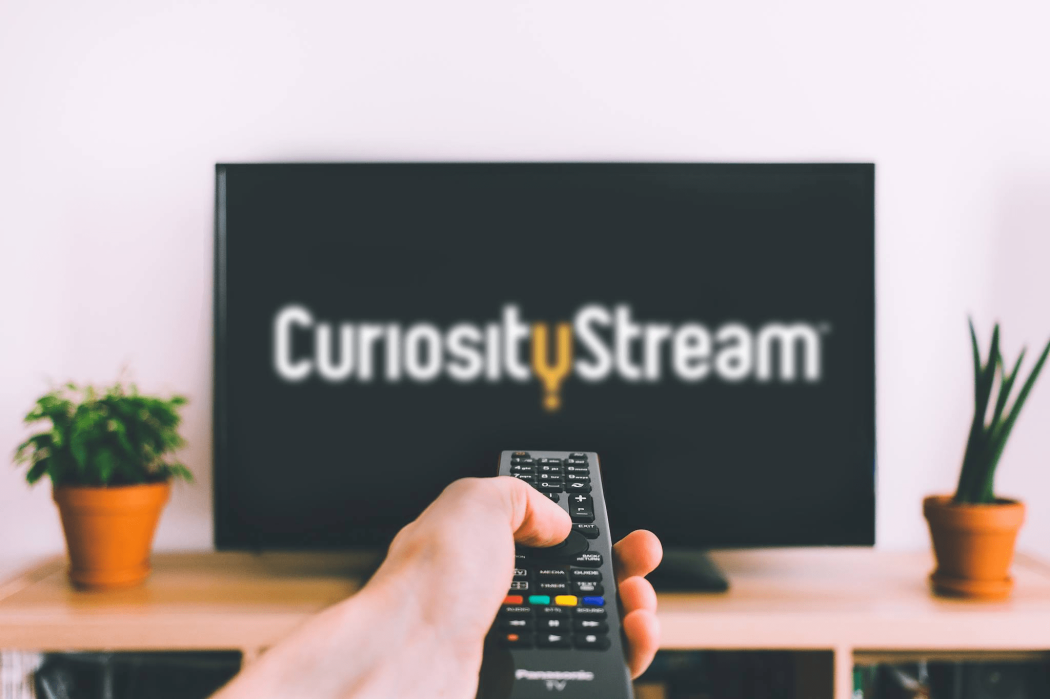 Image from: CuriosityStream
What We Love: CuriosityStream is the award-winning streaming destination where viewers can journey through our world and beyond with thousands of documentary features and series. Whether you want to explore Mars or travel back to ancient civilizations, they add new binge-worthy films and series each week, including exclusives and originals, empowering you to dive deep into your favorite subjects and explore new territory.  Kids can watch anytime and anywhere and will sure to be educated, entertained, enlightened, and inspired – no ads or commercials!
---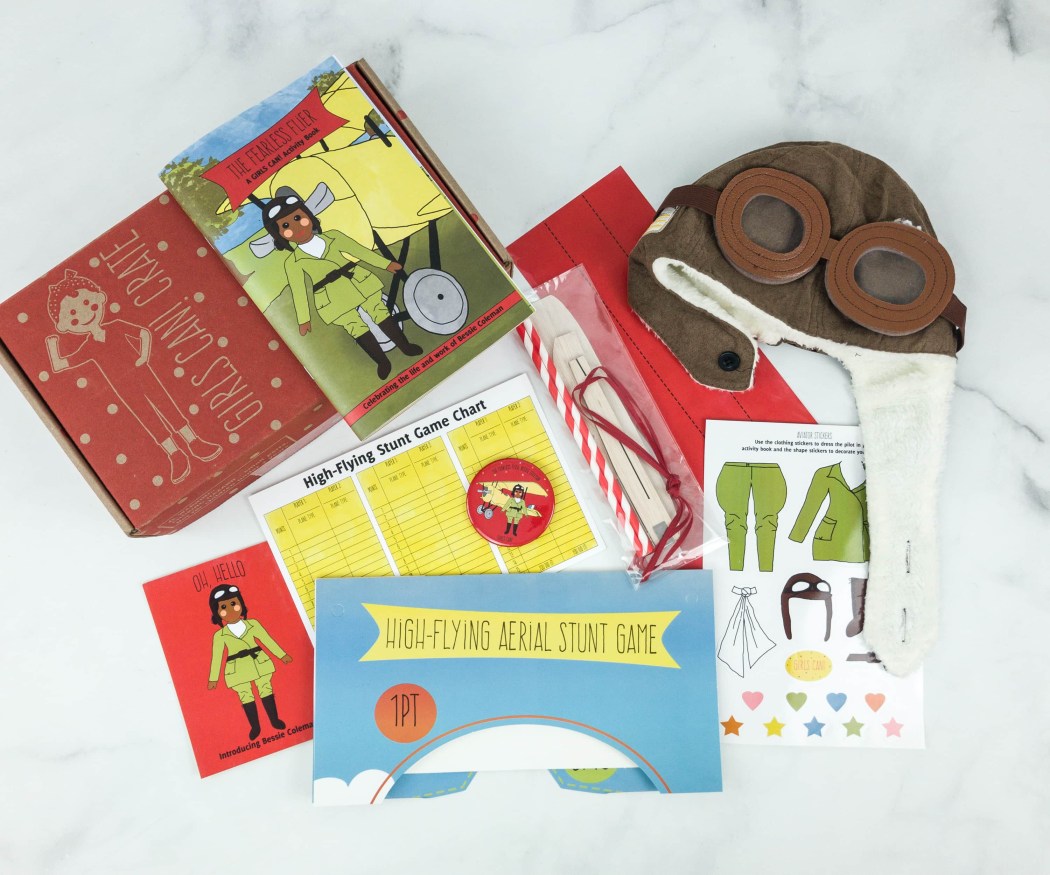 Image from: our review
What We Love: Empowering and inspirational, that's what Girls Can! Crate is all about. It introduces girls to a fearless female role model and encourages them to be future world changers. They celebrate women each month by featuring different heroines while promoting that girls can do whatever they set their minds to! Choose from The Original Box or Mini-Mailer, which is the smaller version of the regular. Each box includes a 20-page activity book telling the heroine's story, plus games and experiments, 2-3 hands-on STEAM activities related to her field, a collectible button, monthly tips and strategies for parents raising fearless girls, and more! And if there's more than 1 kid in your home, the Crate for Multiple Children includes everything for them to share!
Deal: Get 15% off your first crate in any subscription. Use coupon code GCC15.
---
Image from: our review
What We Love: Sensory TheraPlay Box delivers sensory toys for kids ages 4-9, curated by a pediatric occupational therapist. This monthly subscription aims to help every child with autism, those with sensory processing disorders, and those who suffer from ADHD, anxiety, and behavioral issues. Engage your child in a fun playtime to help them develop sensory-motor skills, stimulate senses, and manage anxiety. Each box contains 5-6 high-quality developmental items like textured tactile toys, unique stress balls, light-up toys, and more! It also comes with a description card listing the common therapeutic uses of each toy.
Deal: Get 10% off your first box! Use coupon code WELCOME.
---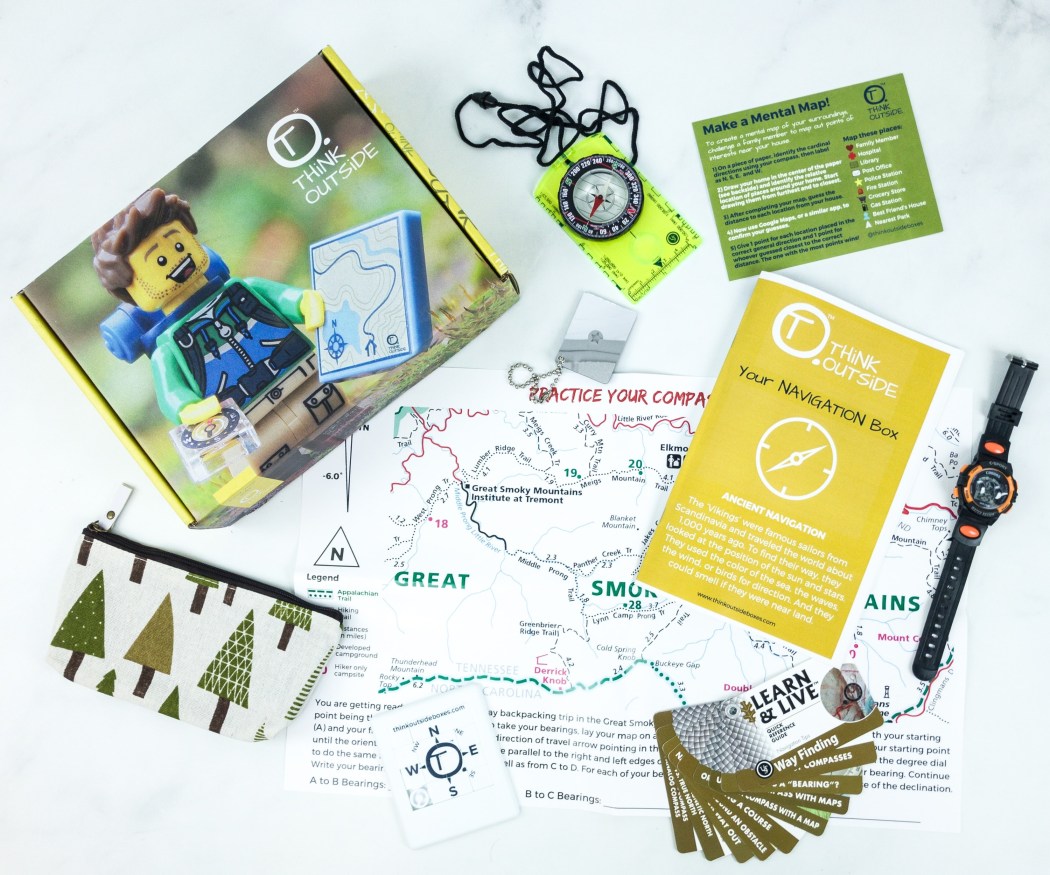 Image from: our review
What We Love: THiNK OUTSiDE BOXES promotes exploration and survival in the great outdoors, and it even involves the whole family! Over the course of one year, they can build their own survival pack as every month includes 3-5 quality outdoor gears, water-resistant resource cards, a 24+ page educational booklet, hands-on activities, and challenges to do as a family. Each box may require parental guidance and participation, making it a fun bonding time for the whole family! Subscription starts with an initiation box followed by 12 different monthly themes such as stargazing, shelter building, navigations, and more! With this subscription, you can give your children that feeling of accomplishment and independence while learning basic outdoor skills, helping build character, and instilling respect for nature.
Deal: Get $10 off on any subscription order! Use coupon code HELLO10.
---
Image from: our review
What We Love: Ivy Kids is a monthly subscription that helps establish your kids' solid foundation in literacy, science, and math. This educational box is for kids ages 3 to 8 years old, and the activities do not only provide meaningful play for kids but encourage parents to bond with their little kiddos as well. Created by certified early childhood teachers and tested by children, each box contains lots of uniquely fun, thematically-focused activities that reinforce children's creativity, critical thing, and problem-solving, appropriate for their age. The kit will contain a classic children's book, 10 activities related to the book of the month like art projects, board games & more, detailed instructions, and a personalized item for your child (when you opt for a 6-month subscription).
Deals:
Get 10% off on any past kits! Use coupon code PASTKITS10.
Save 20% on your first box! Use coupon code IVY20 .
Get 10% off past boxes! Use coupon code PASTKITS10.
---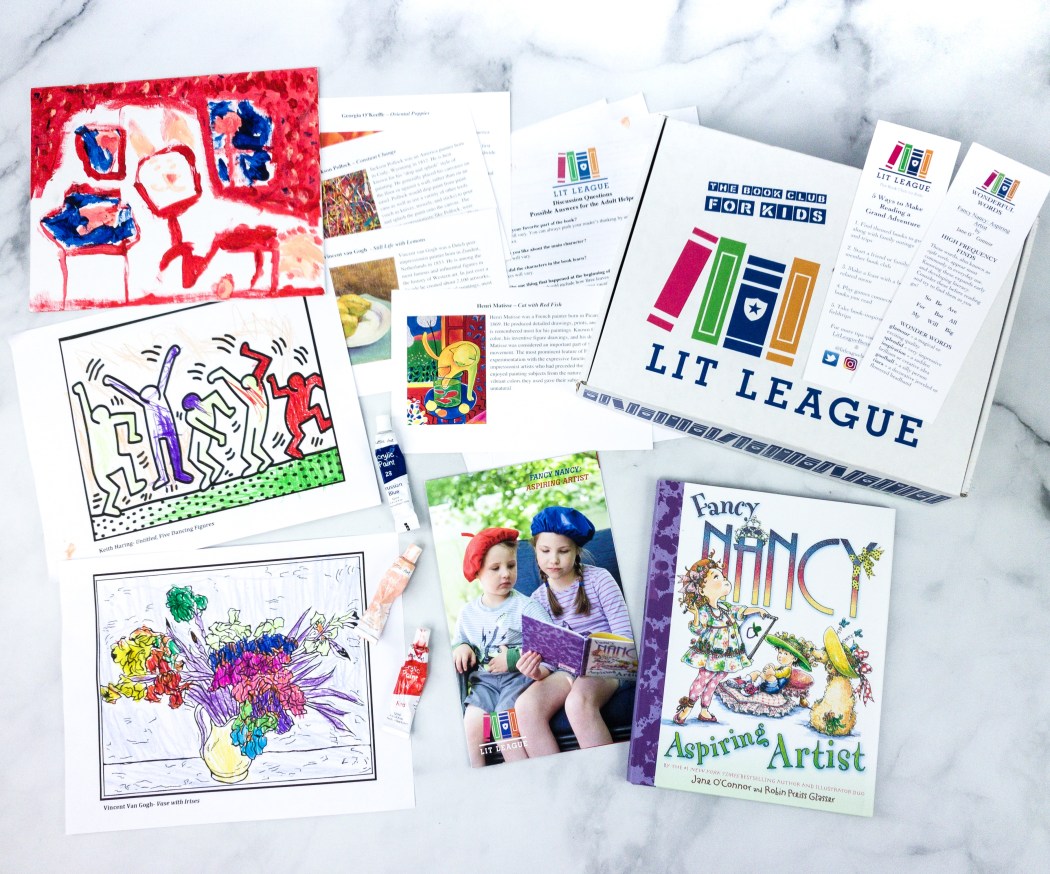 Image from: our review
What We Love: Lit League will give your kids a great box of good reads mixed with lots of fun! It is a book club curated by seasoned educators for kids, and it is filled with book-themed activities. Choose the book club that matches your kid's age: Picture Book Club for ages 3-5, Early Chapter Book Club for kids ages 5-9, and Chapter Book Club for ages 9-12, and receive an amazing book, a book-specific vocabulary bookmark, 4-5 book-inspired activities, discussion questions and answers, and book club tools to share with friends or family! All stories are great for reading aloud, and it's one exciting experience for homeschoolers to deal with!
Deal: Get 15% off entire order for Hello Subscription readers. Use coupon code hello15.
---
Image from: Brainyverse Architecture Box
What We Love: Brainyverse Architecture Box helps kids be young builders by building famous architectures and landmarks from around the world but in miniature form! Recommended for ages 9 and up, each box includes a buildable wooden architecture kit, along with an educational workbook loaded with fun activities and collectible sticker sheets. Whether it's the Taj Mahal, Empire State Building, or Eiffel Tower, kids will definitely learn, build, and have fun even when at home!
---
And that sums up our list of best subscription boxes for homeschool kids!
Browse our complete list of all the best subscription boxes to discover even more exciting subscriptions!