The Best Cooking Subscription Boxes for Kids!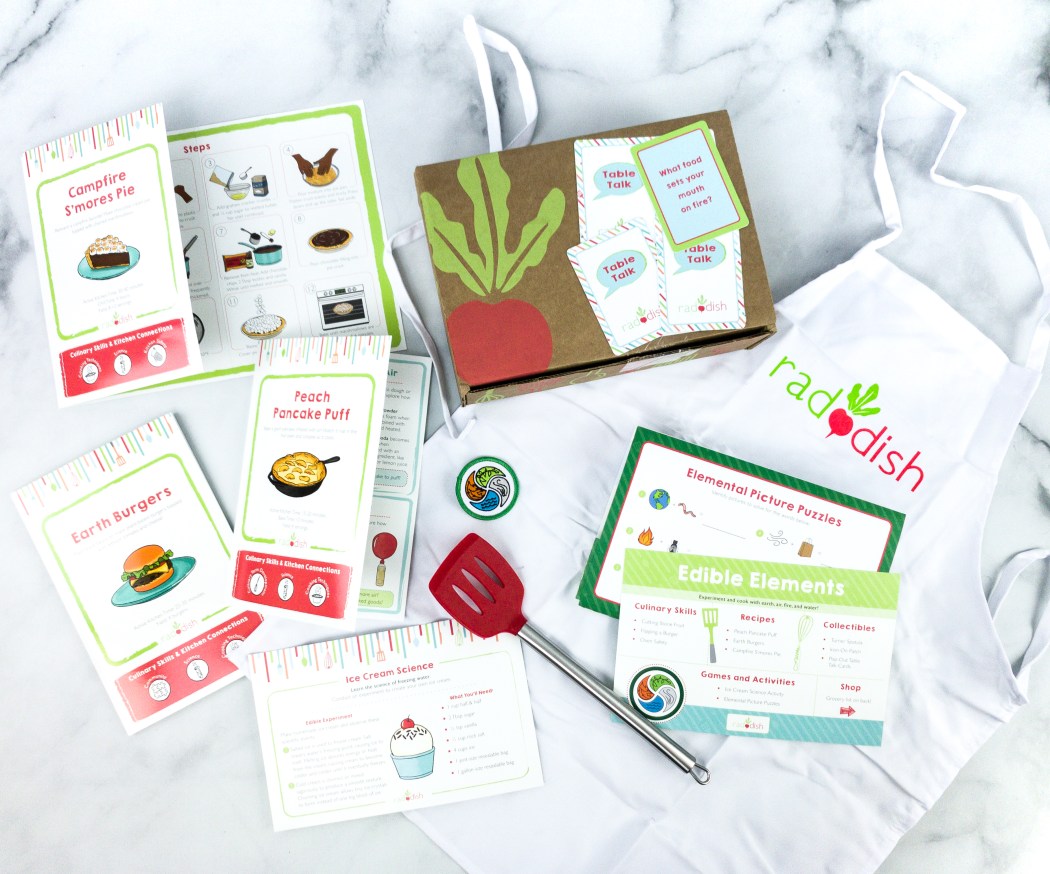 For young children (Ages 3-6) to Kids and Tweens( Ages 7-12) get culinary fun delivered to your door each month. Each month receive 3 family friendly recipes, 1 skill card, 2 creative activities, and shopping list. You also receive new patches each month to add to your apron!
Deals:
Get $20 off on a 12 month membership! Use coupon code CHEF20.
Get a FREE Apron with 6+ month membership! Deal applies automatically, just visit and subscribe.
Get $15 off on a 6 month membership! Use coupon code ATHOME.
---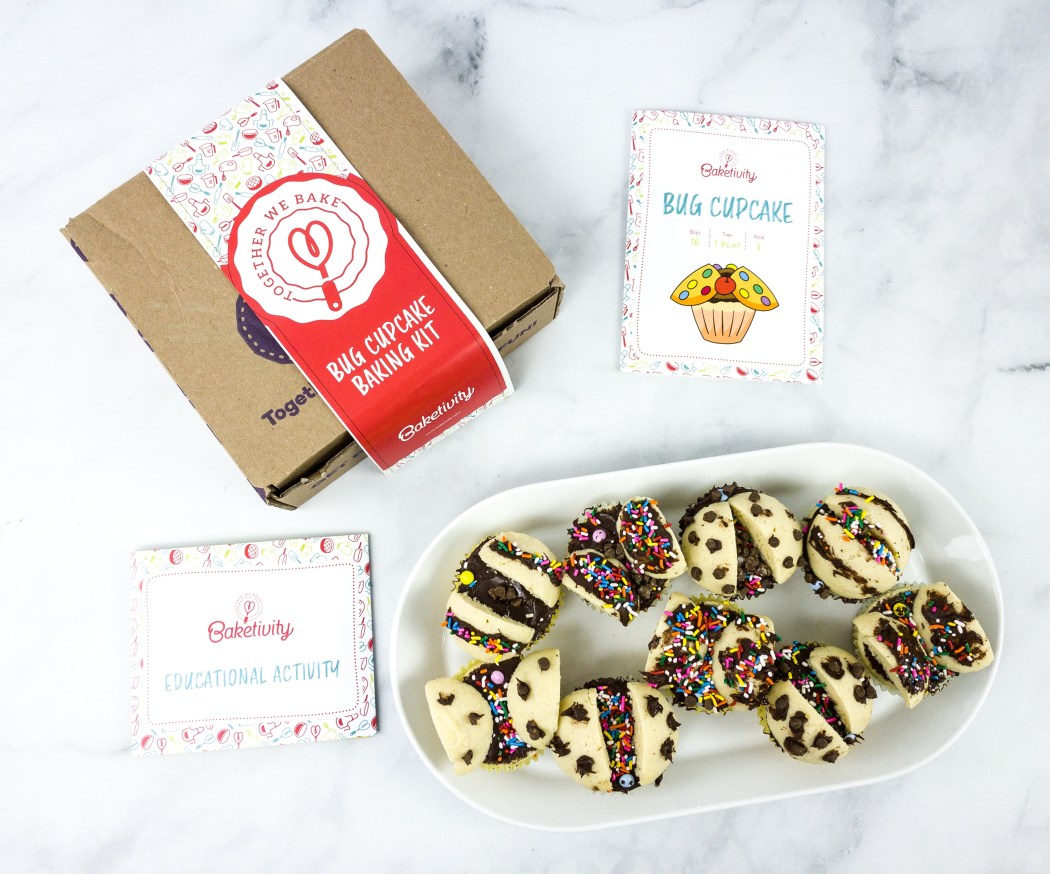 Baketivity is the perfect way to combine fun and learning with delicious baked goodies. In each kit you'll get scrumptious recipes with pre-measured ingredients, a short lesson, and a fun activity. A complete baking, learning, and fun experience.
Deals:
Get 15% off your first box! Use coupon code subscribe15.
Get 10% off your first box! Use coupon code hello10.
---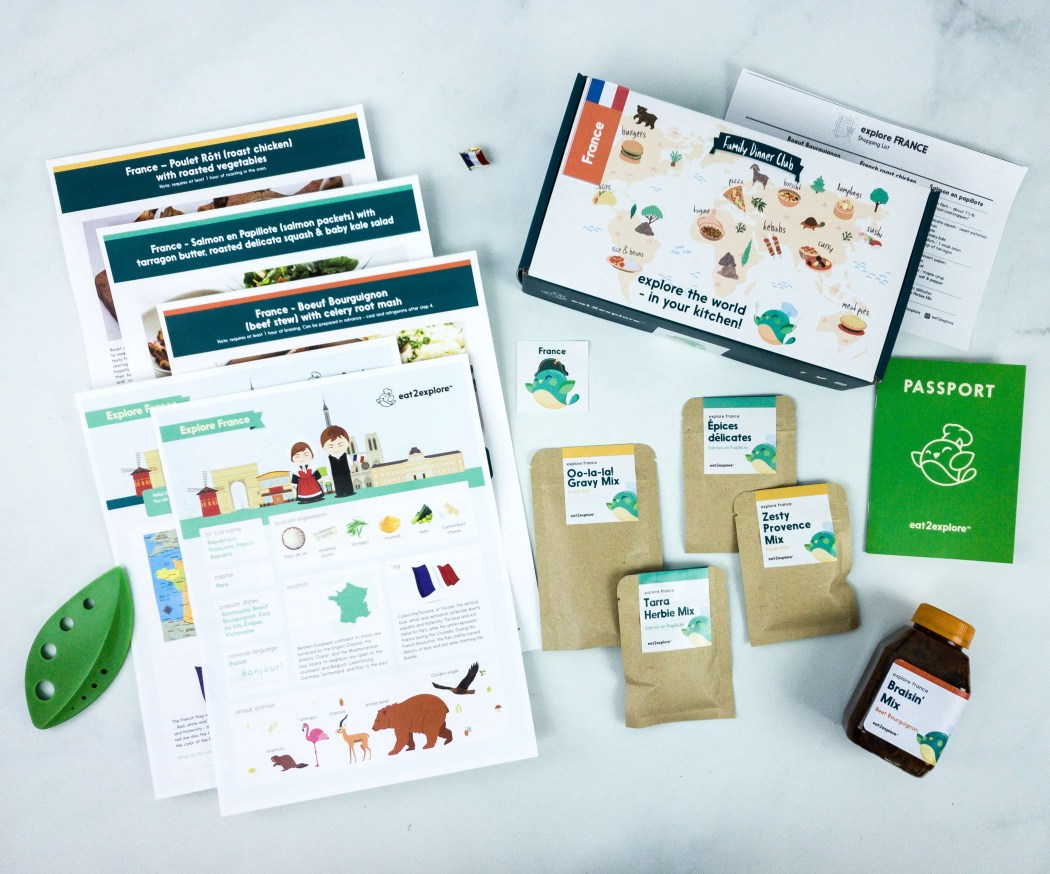 eat2explore is an educational food and culture explorer box inspiring families to cook, taste, and discover different world cuisines and cultures.
Deal: Take 15% Off All Orders! Use coupon code NEW15.
---
Get a kit of delicious recipes, kid-size tools, fun food games, & special extras! Explore, cook and learn all about good food — and have fun with your family. Each monthly kit is a new cookbook chapter!
---
Each Bookakery Box comes filled with a kid approved picture, easy to follow (and delicious) recipe, baking tool and a few other surprises all around the theme for the month. These boxes provide the opportunity to discover new favorite books, learn how to bake and make memories.
---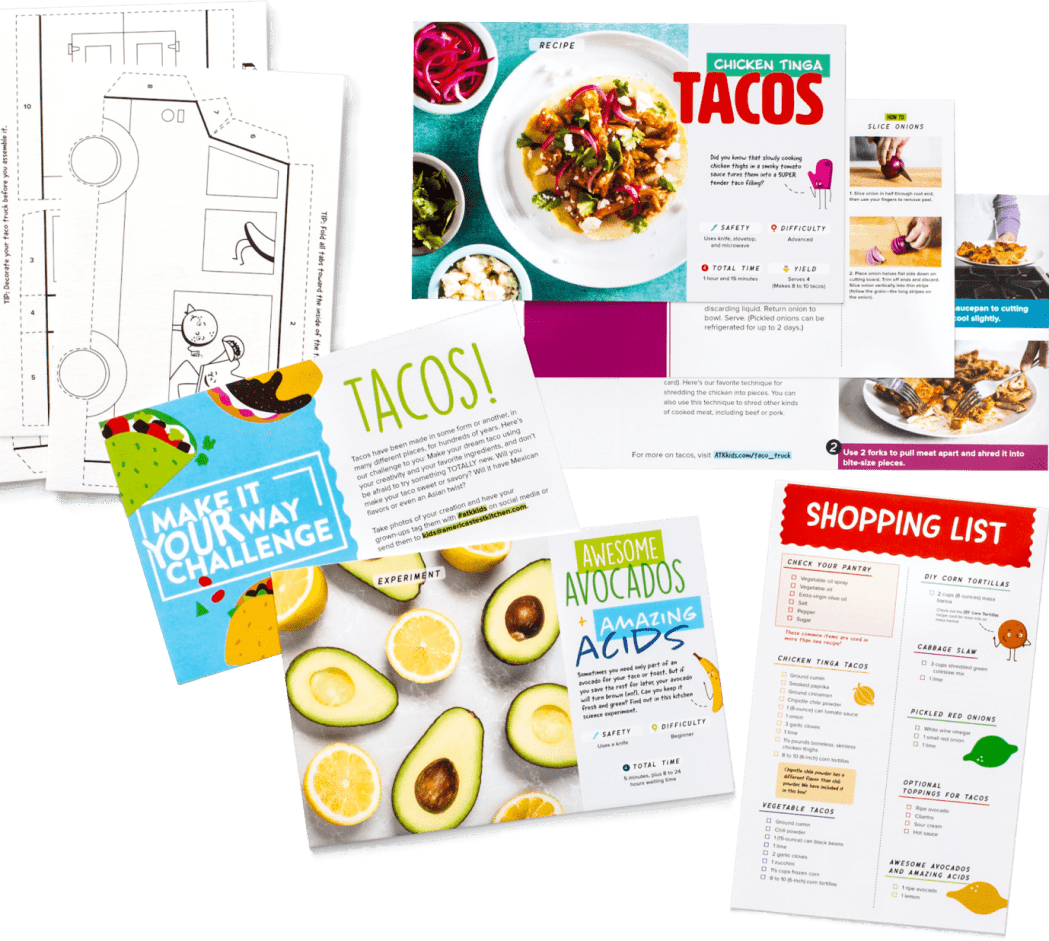 Young Chefs' Club, for kids ages 5+, is packed with kid-tested, kid-approved recipes, science experiments, art projects and more. There is also one cooking tool or item in each monthly box. What sets Young Chefs' Club apart is that all recipes included in the box have been tested by over 5,000 kids in the US. The recipes must have at least an 80% approval rating in order for America's Test Kitchen Kids to include the recipes in Young Chefs' Club. Combining food and STEM learning fun (there's a science experience in every kit), Young Chefs' Club features monthly themes such as Taco Truck, Say Cheese, DIY Cake Decorating and Textures: Snap, Crackle, Crunch. A subscription comes with access to 100+ more recipes designed for and tested and approved by kids on ATKkids.com and is available as a monthly, 6- or 12-month subscription.
---
At Little Sous, we turn the everyday chore of feeding your family into a joyful, meaningful, and balanced (because life should include both cookies and quinoa) opportunity for togetherness.
Through our website, unique classes, and at-home education modules, we help children become culinary adventurers who discover their natural talents and become intuitive cooks as they explore the world's cultures through food.
---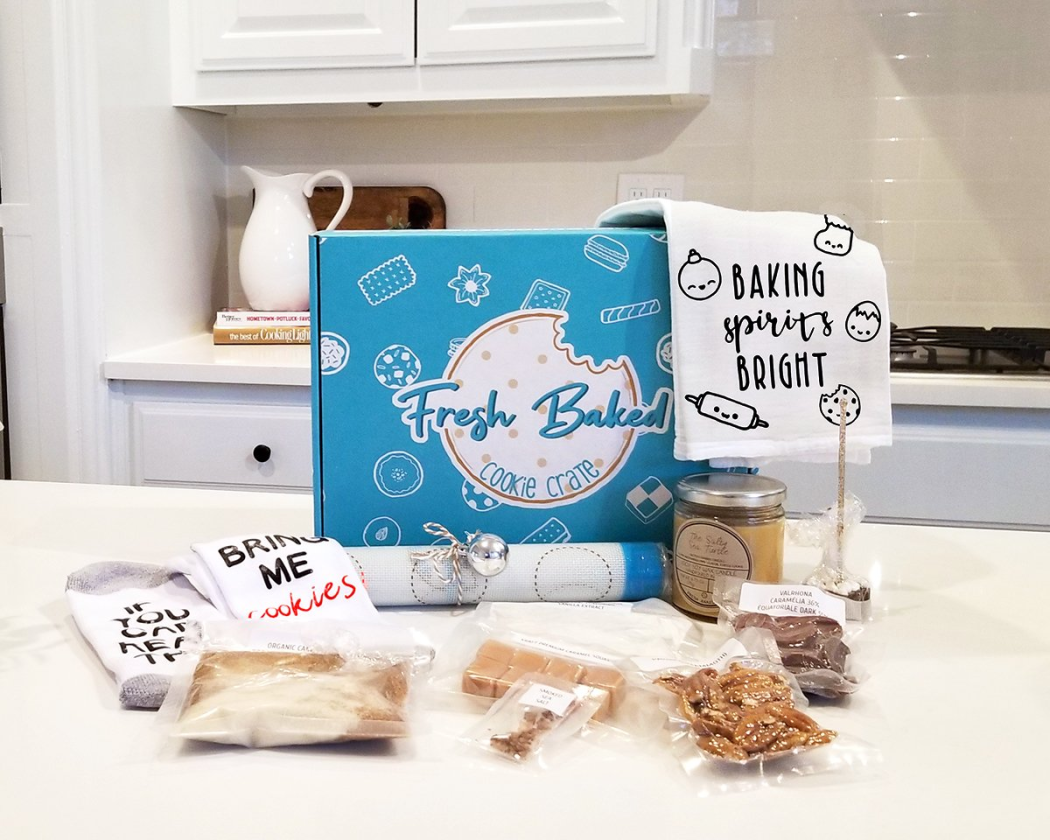 Fresh Baked Cookie Crate is the ultimate subscription box for cookie fanatics. Each month, you'll receive pre-measured, vacuum-sealed gourmet, handcrafted ingredients to bake your own cookie. Fool-proof instructions make this cookie crate mess-free and perfect for any level of baker. You'll also receive over $50 worth of surprises and gifts to unbox.
Deal: Get 15% off Hello Subscription exclusive coupon Use coupon code HELLOCOOKIES.
---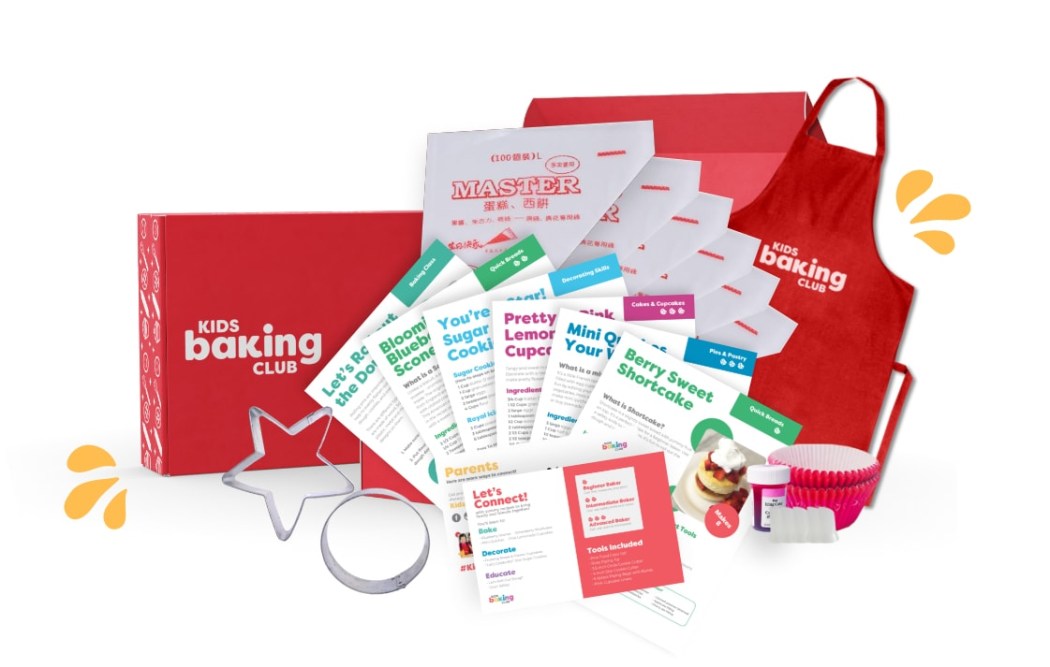 Kids Baking Kits filled with baking tools, decorating supplies, 8 baking lessons with step-by-step photo recipes, decorating skills lesson & shopping list. Free apron with first box.
Great gifts for kids - ages 4 -12. Online decorating videos.
Perfect family fun activity as kids become better bakers.
Price: Fun-filled baking kits with different themes every month for $24.99.
Deal: Get a FREE apron with your first box! Deal applies automatically, just visit and subscribe.
---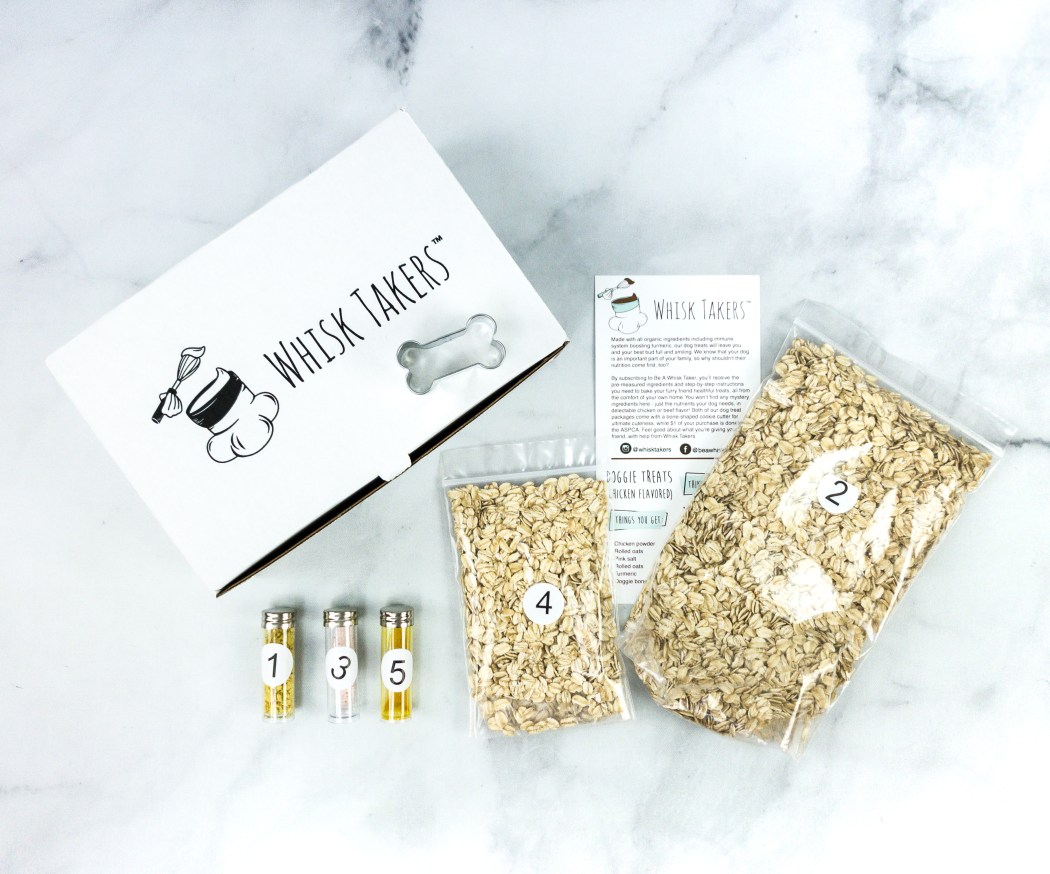 The Barkery is 100% organic and gluten-free, made with rolled oats and anti-inflammatories like turmeric. Your canine companion will love the meaty chicken or beef flavors, and you'll love how easy it is to make yourself. All you need is 1 egg and some water and in just a short amount of time you'll have homemade treats that you can feel good about
Deal: Get 10% off your first purchase! Use coupon code hello10.
---
Don't forget to check out our list of all the best subscription boxes in every category!