The Best Murder Mystery & Escape Room Subscription Boxes!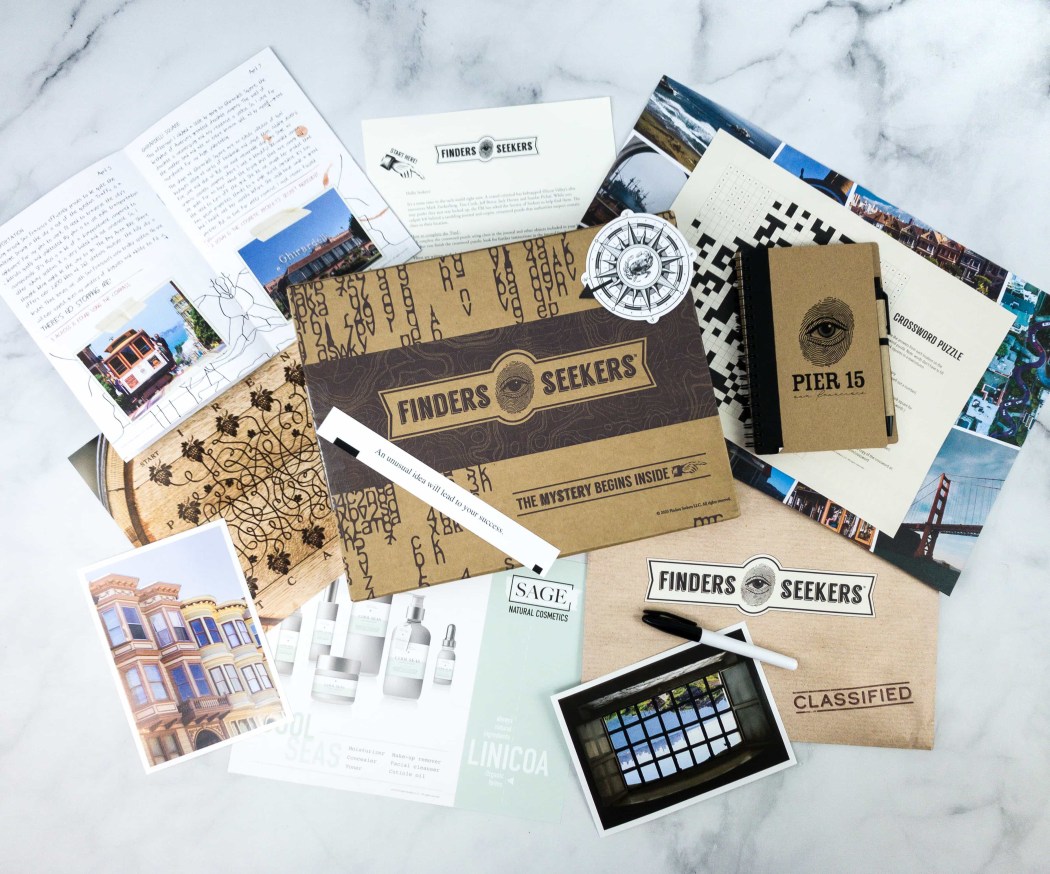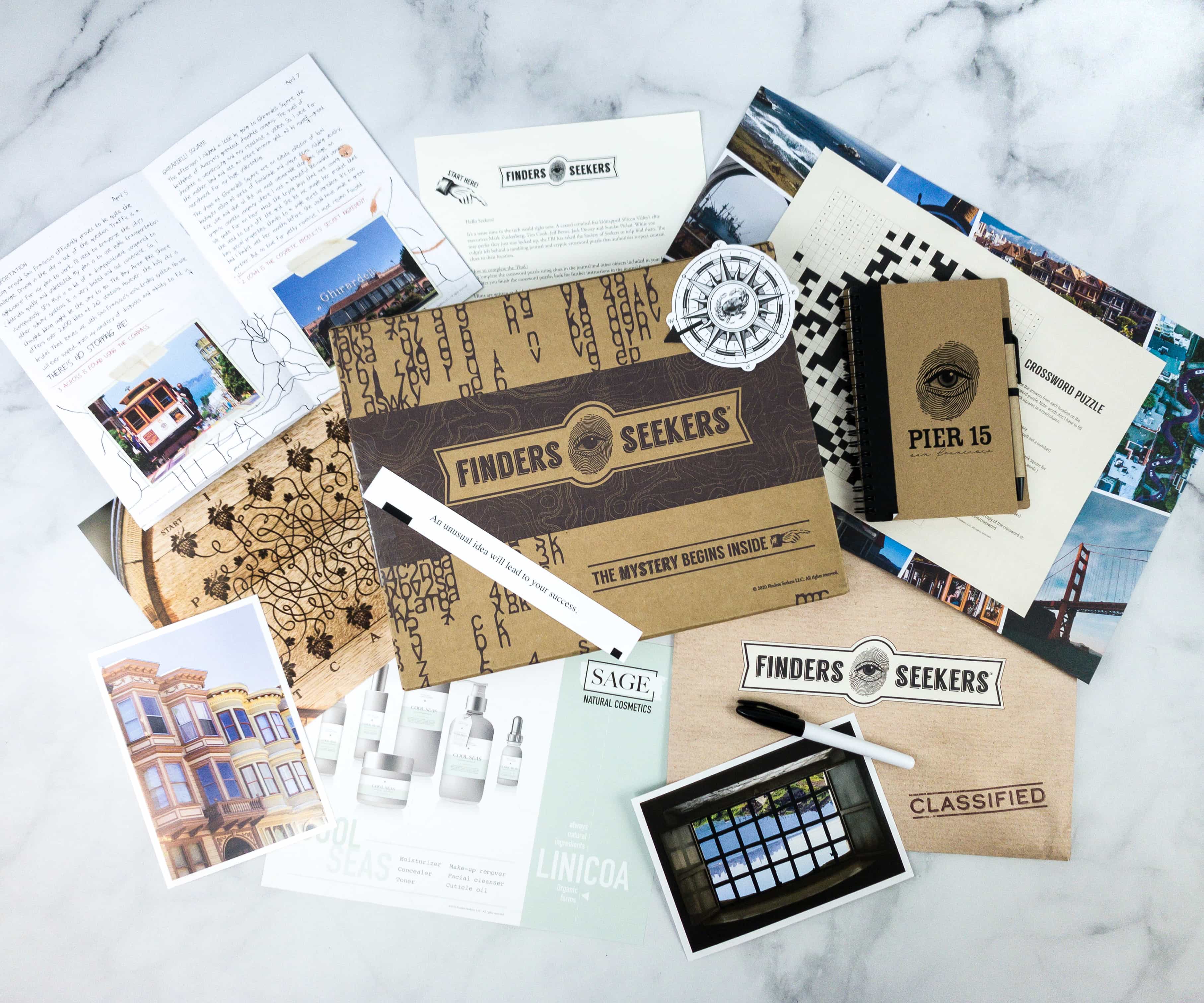 Finders Seekers is the box subscription that takes you on a wondrous hunt each month. We are an exclusive group of adventurers and intellectuals who receive a curious package every month that initiates a fun and challenging 'Find.' Explore world cultures solving puzzles, decoding cryptic messages and discovering underground societies. What's more, successful Seekers can win prizes.
Price: Box costs $30 per month.
Deals:
Get $5 off and free shipping Use coupon code CRATE5 .
Get $5 off and free shipping Use coupon code HELLOSUB .
---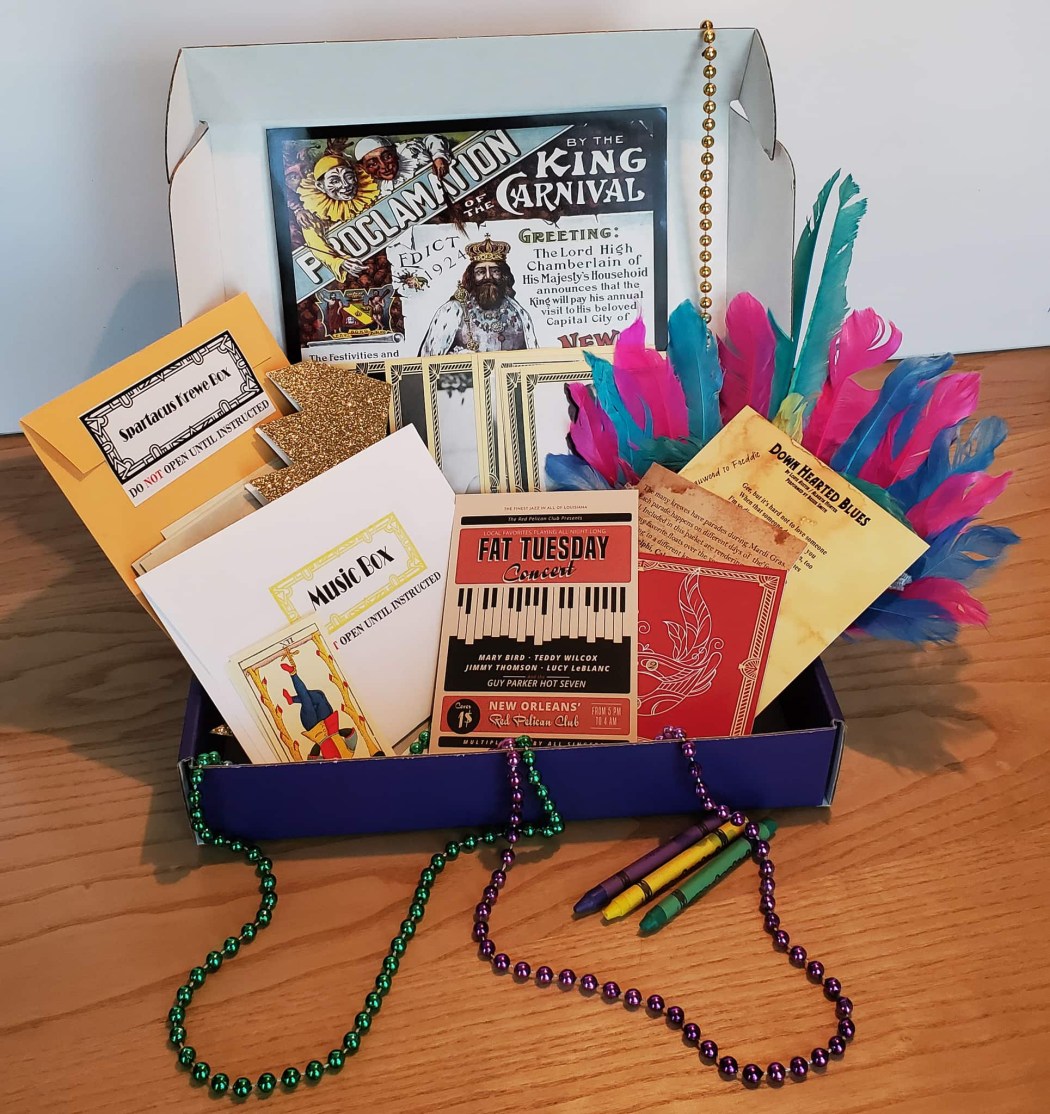 Your Adventure Awaits… Get a monthly adventure shipped right to your door! Part Escape room, part choose your own adventure, wind your way through fun and exciting narratives by solving puzzles with your family and friends. Immerse yourself in the different story environments through music, food, history, fiction, and drink recommendations.
Price: Subscribe monthly for $29.99.
---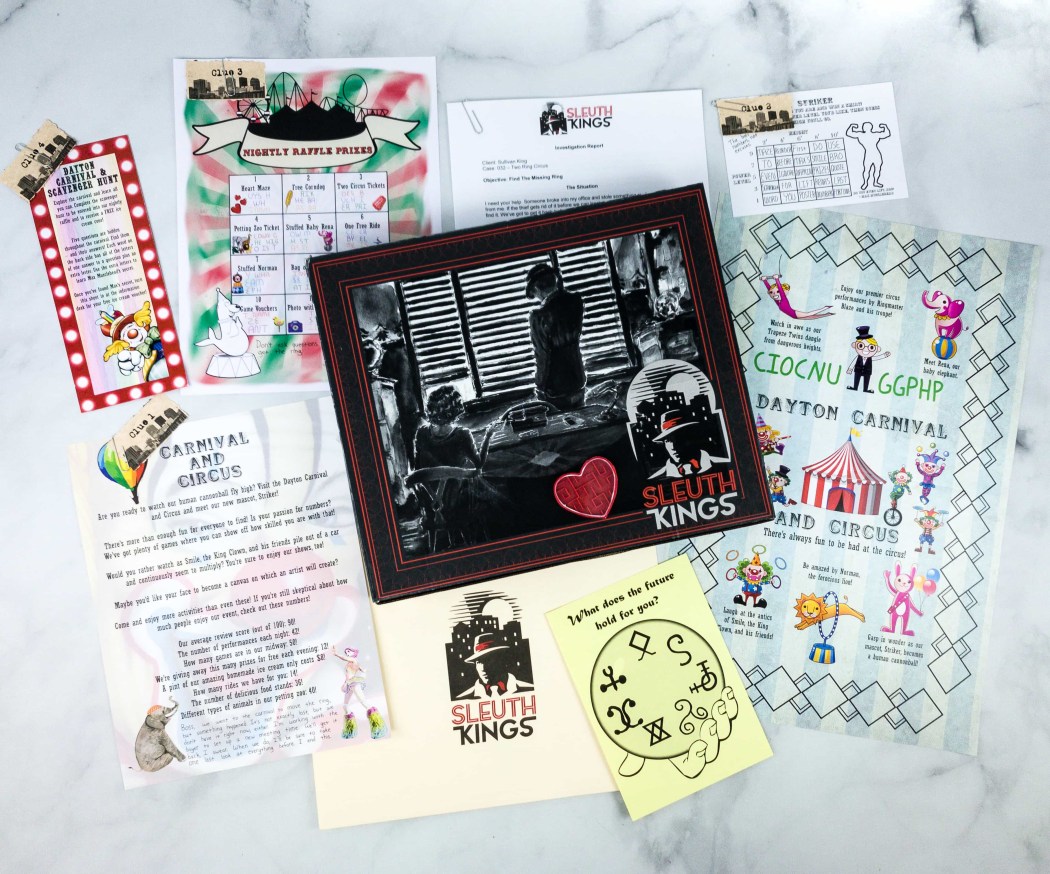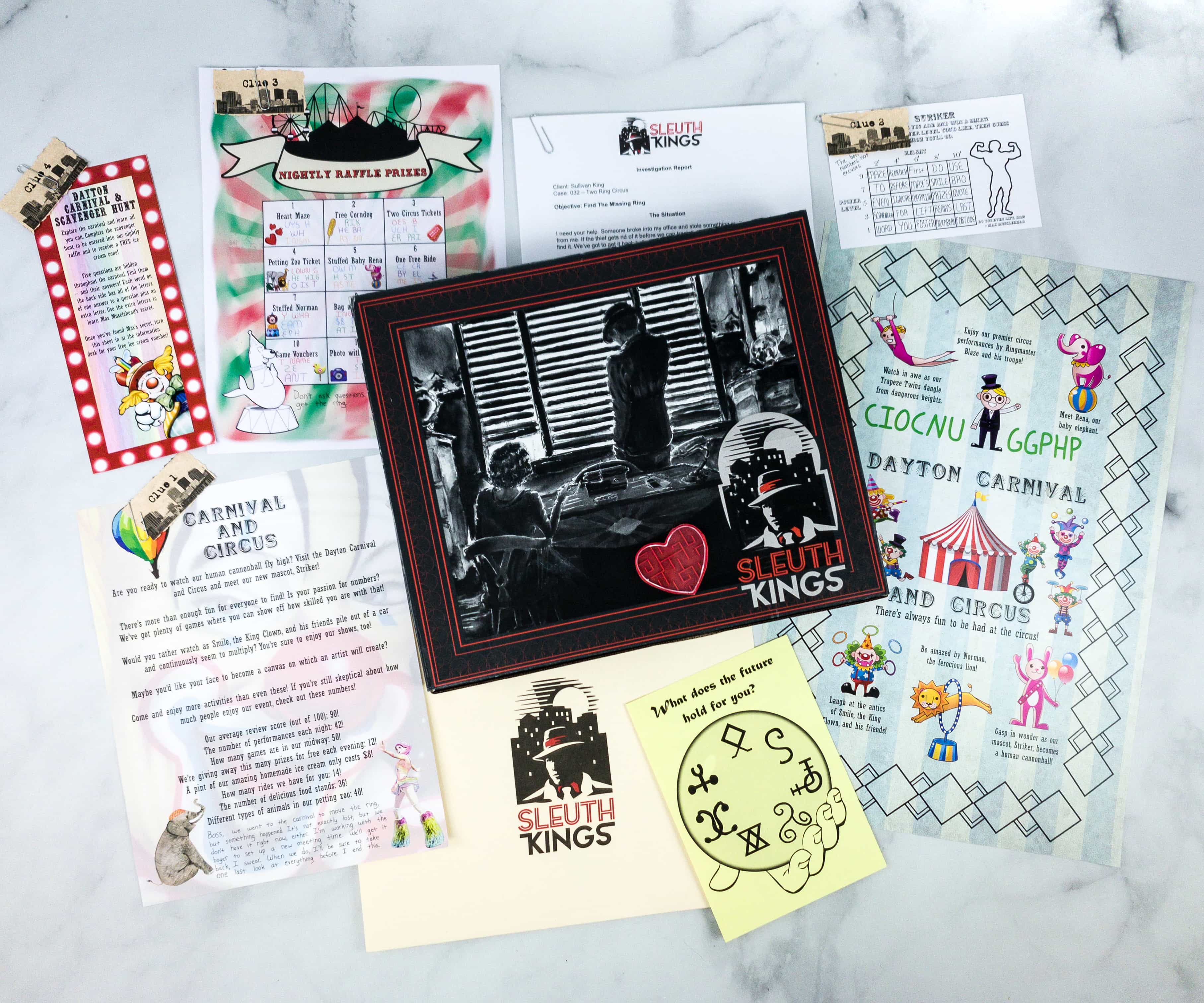 Immerse yourself in an interactive mystery. Work with Lead Detective Sullivan King to uncover evidence, crack codes, and solve the case.
Each month's case is a new, stand-alone mystery that allows you to work at your own pace. We offer cases for all skill levels: Master Detective and Rookie Detective. Master Detective cases take approximately 2-3 hours to complete and Rookie Detective cases take approximately 1 hour.
Price: Month to month plan is $29.95
Deals:
Get 10% off your first box! Use coupon code HELLOSK .
Get 10% off of your order! Use coupon code Hello10.
---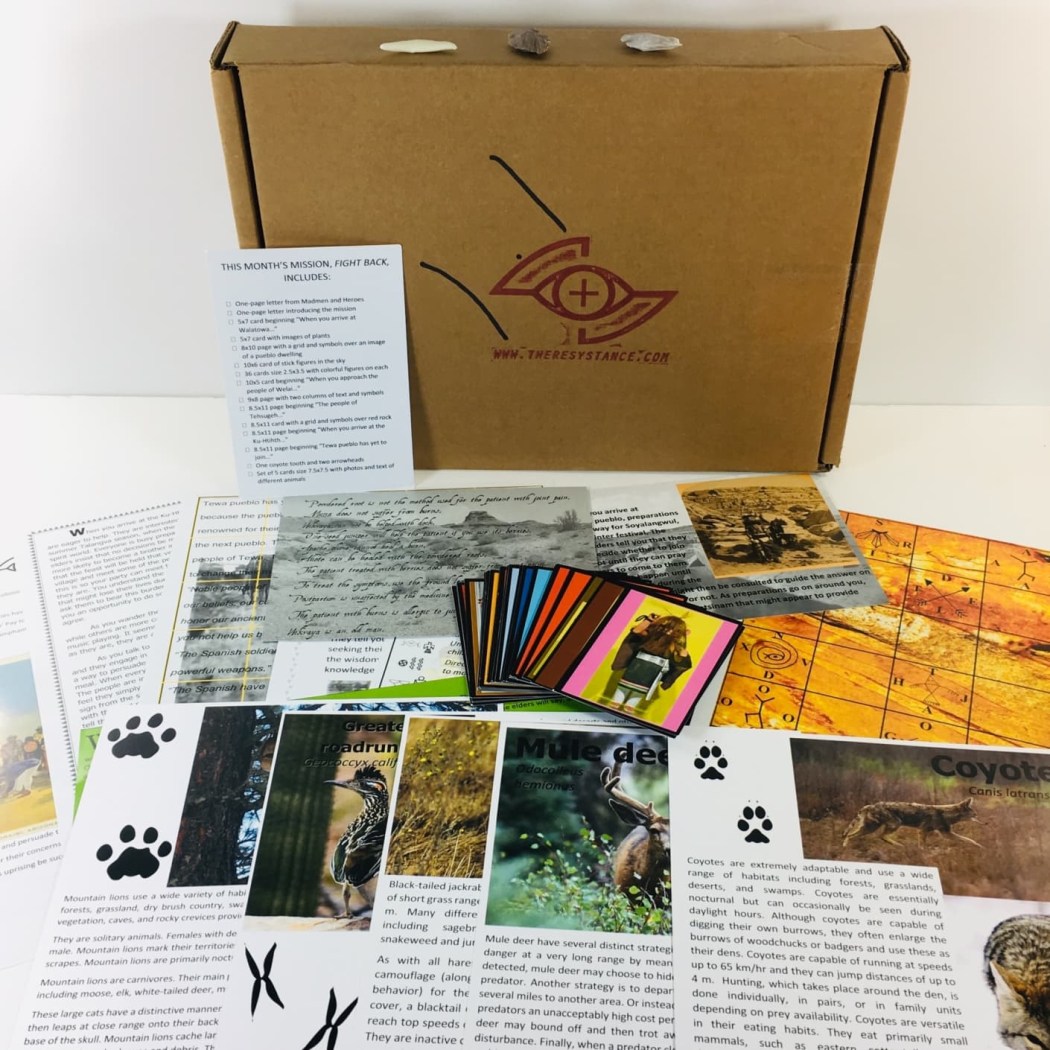 Join us if you yearn to disentangle mysteries, puzzles, ciphers and all matters of confounding and mystifying enigmas. Each month, we will submit to you a story rooted in historic events where you will have to meet a series of challenges by solving the mysteries within. So, step into our parlor and relax for a bit. We have a tale to spin...
Price: Box costs $29.50 a month,
Deal: Save 20% on your first box! Use coupon code 20OFFHS.
---
Love escape rooms? We ship escape room adventures straight to your door. Work with your family and friends to crack codes, solve riddles, and discover hidden items...all in a beautifully crafted storyline. Everything you need to play is in the box.
Deal: Get 10% off your first box! Use coupon code LOCKPICK.
---
---

Murder, romance, scandal—this story has it all. Once you open your delivery, you'll find yourself entangled in the strange disappearance of your closest childhood friend, who also happens to be suspected of killing his wife, a well-known heiress. With the aid of physical clues and details embedded online, you'll follow each thread to deduce what is fact, what is fiction—and finally the truth—in this new experience from the creators of Breakout escape rooms.
Deal: Get $10 off your first box! Use coupon code Dispatch10.
---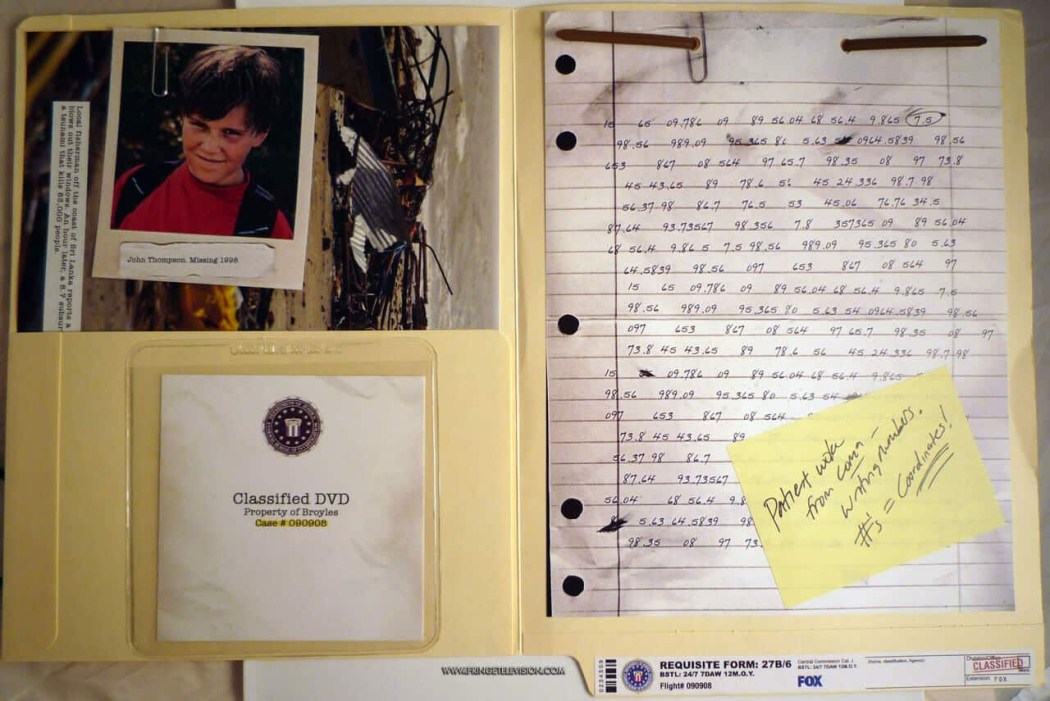 Enter the mind of a serial killer while he taunts you from afar. Clues from a serial killer you can touch. Embark on a journey of deceit, betrayal, and rampage on continuing saga without ever leaving your home. New items delivered each month that tell a story for you to interpret - for you to solve.
Deal: Get 10% off your subscription! Use coupon code HELLO.
---
Senior Sleuths is an immersive mystery-solving subscription. Each subscription box is delivered monthly and presents a new case to solve every three months. Equipped with captivating stories, clues, codes, ciphers, suspect photos and more, Senior Sleuths is ideal for puzzle enthusiasts, book lovers, fans of the crime genre and game gurus.
---
CosyKiller is an annual murder mystery subscription box delivered directly to your door. Each box is packed with vintage memorabilia, keepsakes and intrigue. Each story lasts a year.  This means each box only contains part of the puzzle.  You'll need a full year to solve the case.
Cosykiller can be played by 1 person, or you can buy the subscription to play with a small group so you can discuss it together when each box arrive!  There is no role playing involved.  You are the detective, and it's your job to piece together what happened to Marie Jones.
---
When Albert Einstein died his brain studied and dissected, and shipped all over in an attempt to better understand the source of his genius (true story). Through unique, physical puzzles we tell a fictional story of The Gray Matter Sodality (GMS), an organization seeking to reclaim and unify those brain fragments. Join GMS today.
Deal: Get $5 off on your first box! Use coupon code HELLOSUB.
---
Developed by the makers of Breakout Games, Dispatch Kids challenges children ages 3-5 to learn their way, designing their own adventure through hands-on problem-solving in a fun, engaging, storyline-based game. Dispatch Kids is the only comprehensive, skills-based game developed along the popular Escape Game model that aligns with core standards for Kindergarten readiness and early primary grades.-
Deal: Get $10 off your first box! Use coupon code Dispatch10.
---
Check out our list of the best subscription boxes for 2020!