They say curiosity kills the cat, but how to tame curious minds? If you're that person who enjoys brain-wracking mysteries and mind-twisting games, then these subscription boxes are just for you.
Unleash your inner detective persona, embark on the adventure, decipher codes, search for clues, and spare no effort to solve every corner of the case. We've gathered our best murder mystery and escape room subscription boxes on this list!
More Escape Rooms, Mystery Experience & Immersive Story Subscription Boxes here!
The Best Murder Mystery & Escape Room Subscription Boxes!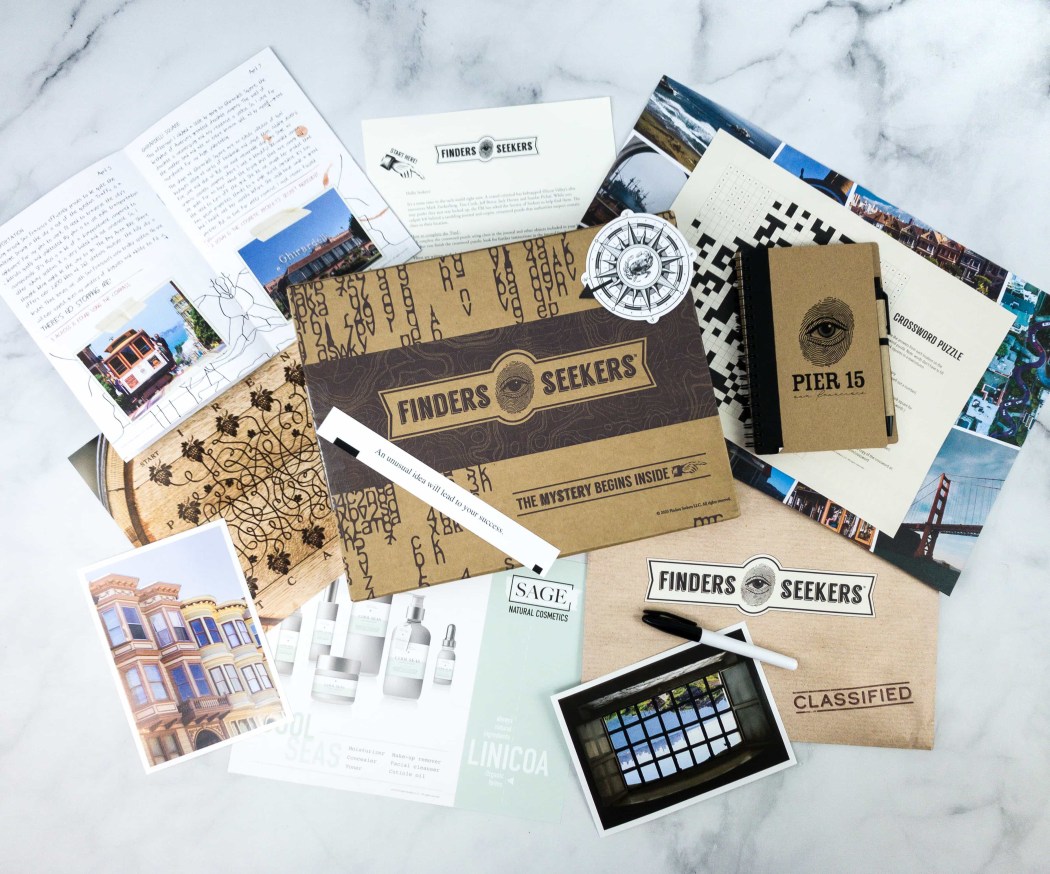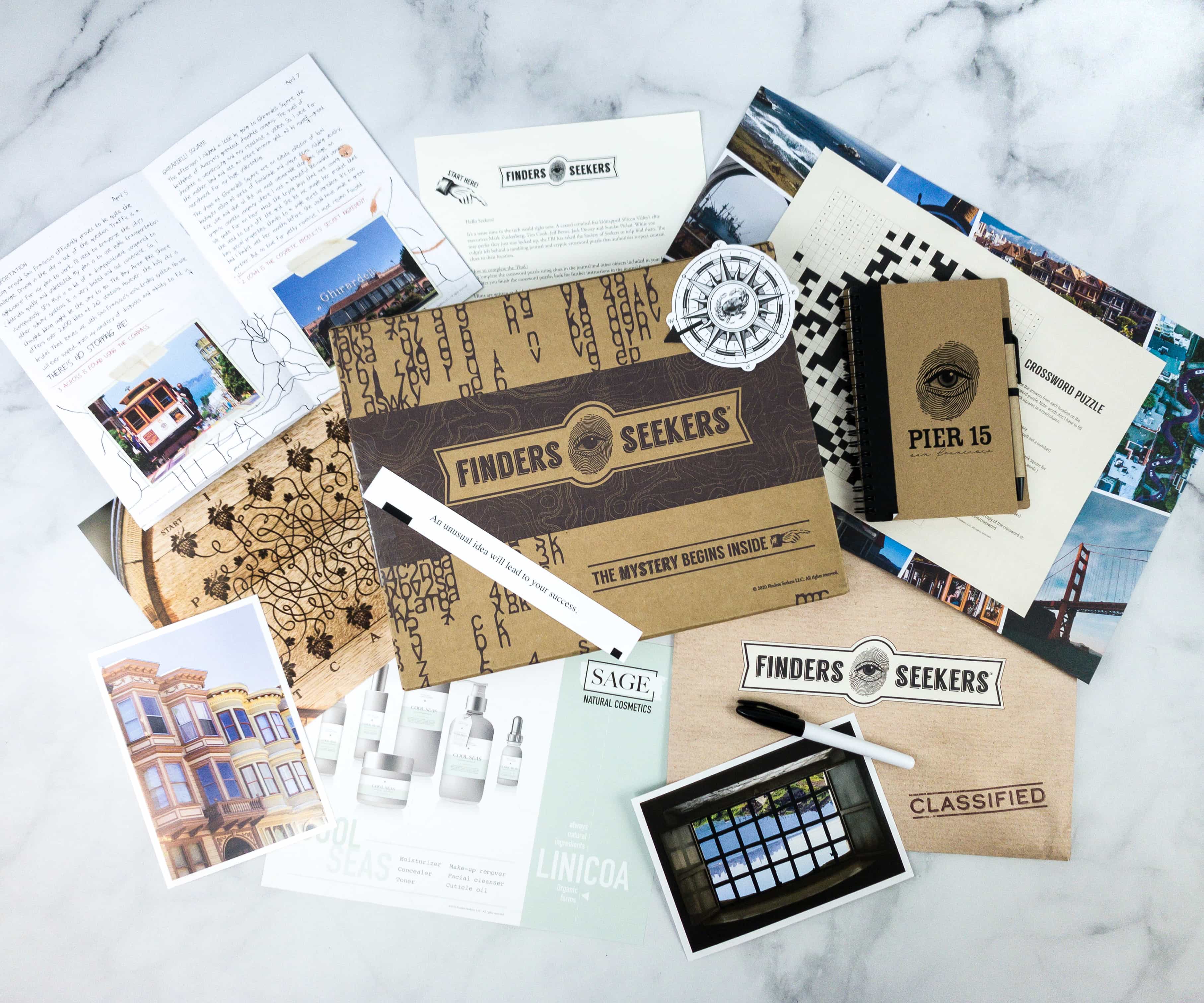 Why We Love It: Finders Seekers is a self-contained mystery box that comes with a series of clues and puzzles to get your brain ticking. Explore new cities and culture each month while solving cryptic messages, puzzles, and deciphering codes at the comfort of your home. Great game for mystery and travel enthusiasts. Take your mystery global, uncover underground cultures, explore local traditions, and complete missions to win prizes!
Go to our Finders Seekers reviews to learn more!
Price: Get the Escape Room Game for $30 every month!
Deals:
Get $5 off and free shipping Use coupon code CRATE5 .
Get $5 off and free shipping Use coupon code HELLOSUB .
---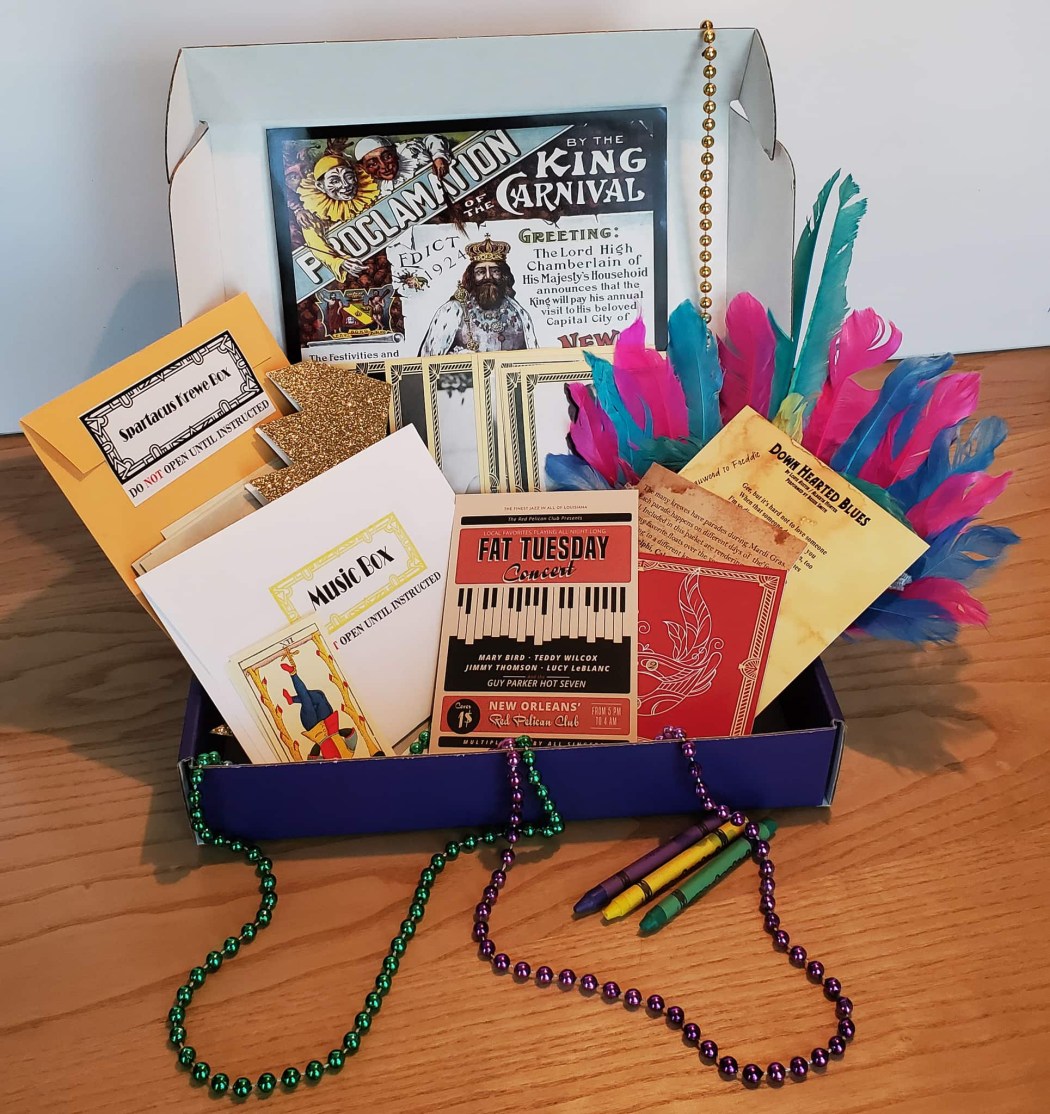 Why We Love It: The Conundrum Box delivers a part escape room experience and a part choose-your-own-adventure. Immerse yourself in different story environments through music, food, and more with each series! A boxed game that's full of puzzles, clues, ciphers, and deep story-driven narratives.
Price: Monthly adventure delivered to your door for $29.99!
---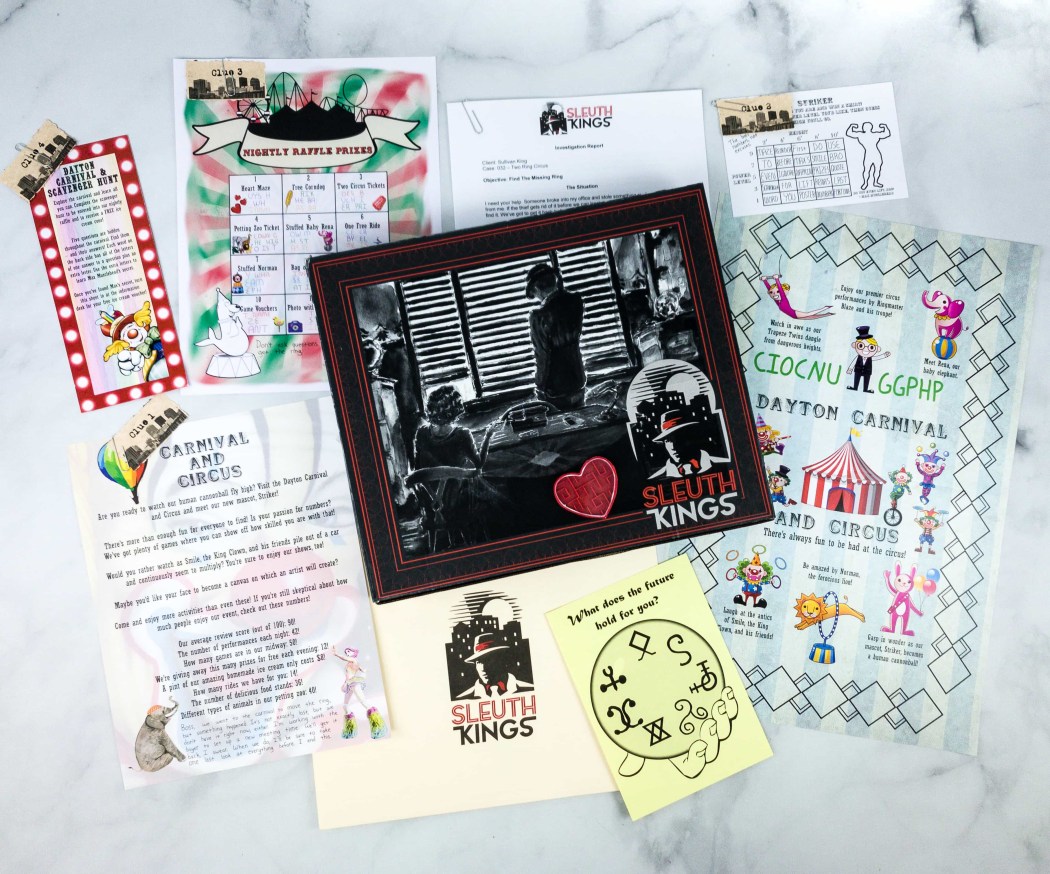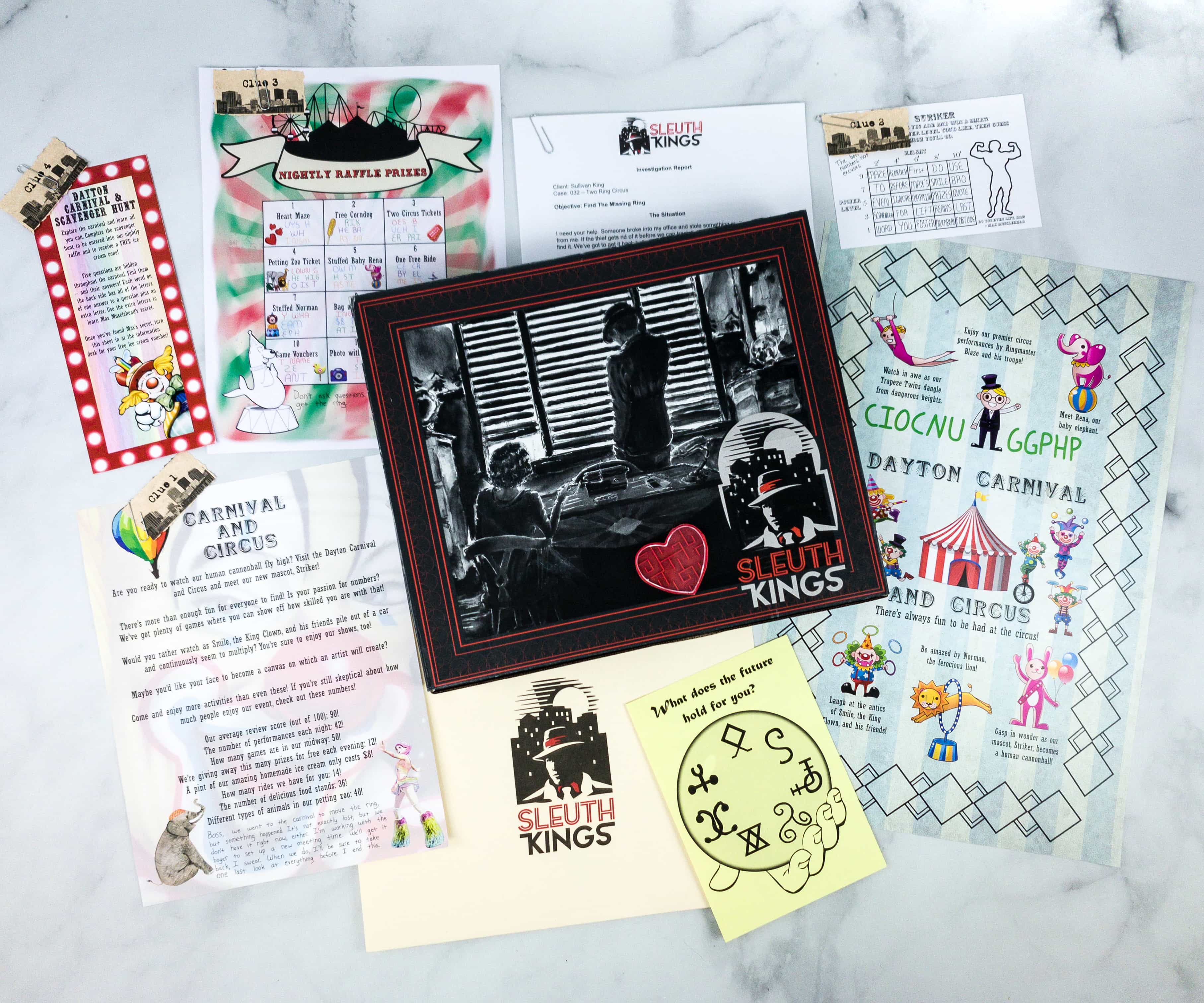 Why We Love It: Sleuth Kings is an interactive mystery subscription box! This contains case files full of clues, evidence, and puzzles. Help the Lead Detective solve cases before it's too late! Use your detective skills and email back-and-forth with the lead detective. FYI, you also get to choose which kind of detective you are. Master detective or rookie detective? Pick your choice, solve the case, and uncover the truth!
See our page for Sleuth Kings reviews for more information.
Price: Choose your Sleuth King subscription- Master Detective is $29.95 per month and Rookie Detective is $14.95 per month.
Deals:
Get 10% off your first box! Use coupon code HELLOSK .
Get 10% off of your order! Use coupon code Hello10.
---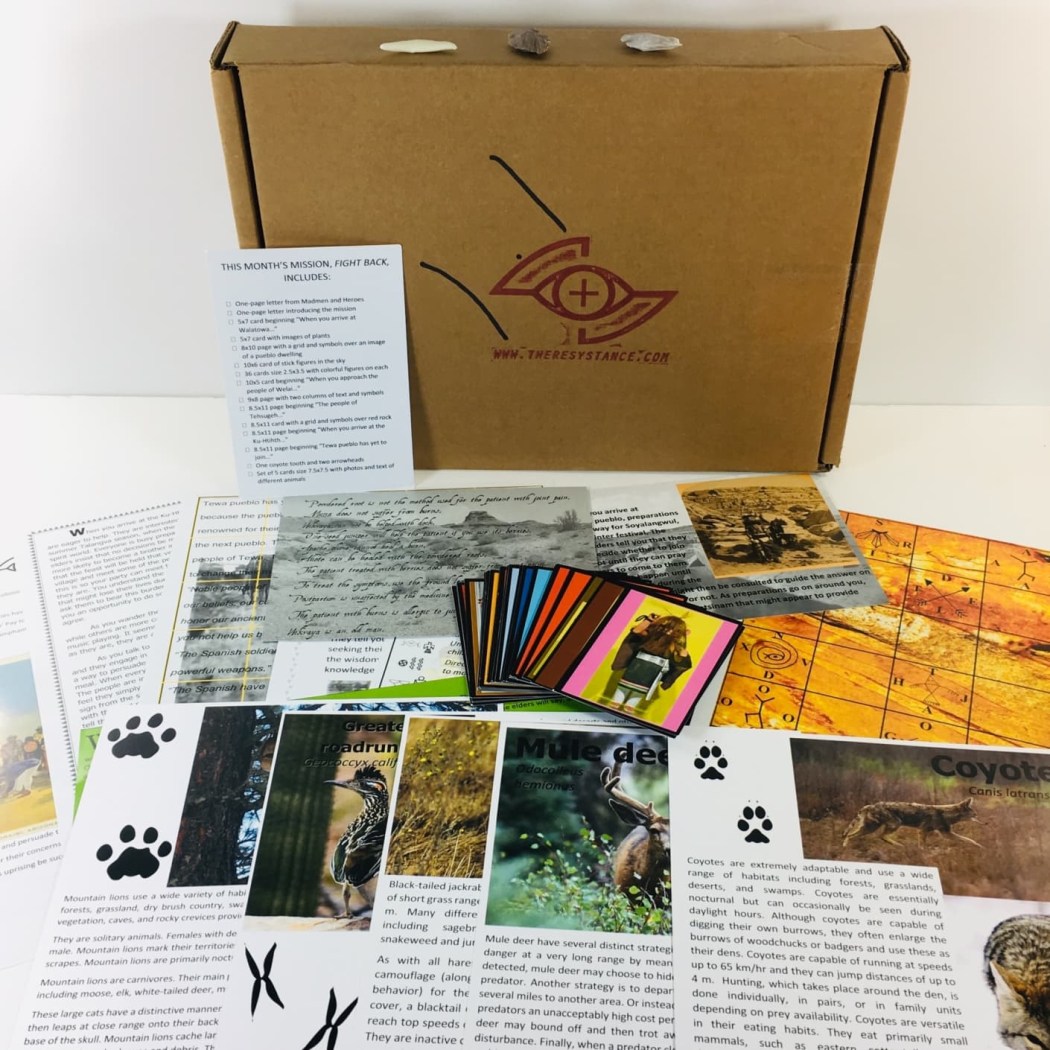 Why We Love It: Prepare to be immersed! Madmen & Heroes is a subscription box that contains a mystery that you have to solve based on history! Disentangle mysteries, puzzles, and all matters of confounding and mystifying enigmas. The world is filled with unsolved mysteries and strange occurrences, be ready to face it all! Play while gaining knowledge of the history the world holds. Choose the storyline that interests you: The CRAAAFT (folklore) or The RESYSTANCE (resistance movements throughout history).
Check out our Madmen & Heroes review to learn more.
Price: Subscribe and play The Resystance or The CRAAAFT escape box for $29.50 a month!
Deal: Save 20% on your first box! Use coupon code 20OFFHS.
---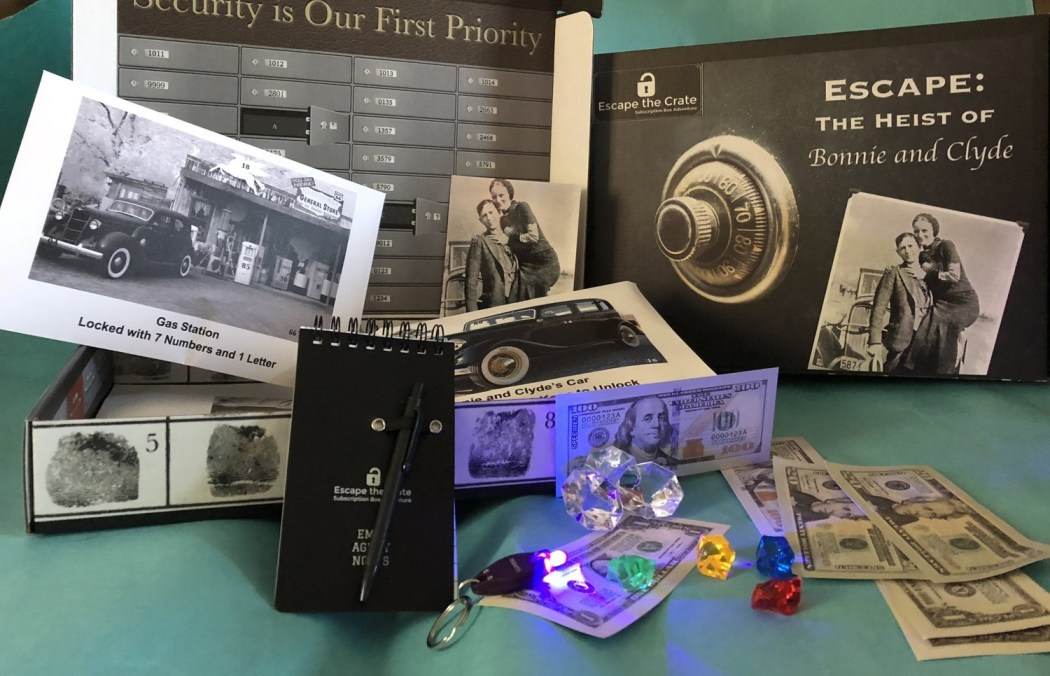 Why We Love It: Are you an escape room lover? Get ready to escape coz we got you covered! Bring your family and friends for an exciting adventure into your own home. Escape the Crate lets you solve puzzles, riddles, and discover hidden objects all in a beautifully crafted story. Inside this box, you'll see letters, ciphers, puzzles, tools, and interesting objects. FOCUS! Find clues, crack codes, unravel riddles, solve mysteries, and escape the crate!
Price: Time travel every 2 months for $29.99 per box!
Deal: Get 10% off your first box! Use coupon code LOCKPICK.
---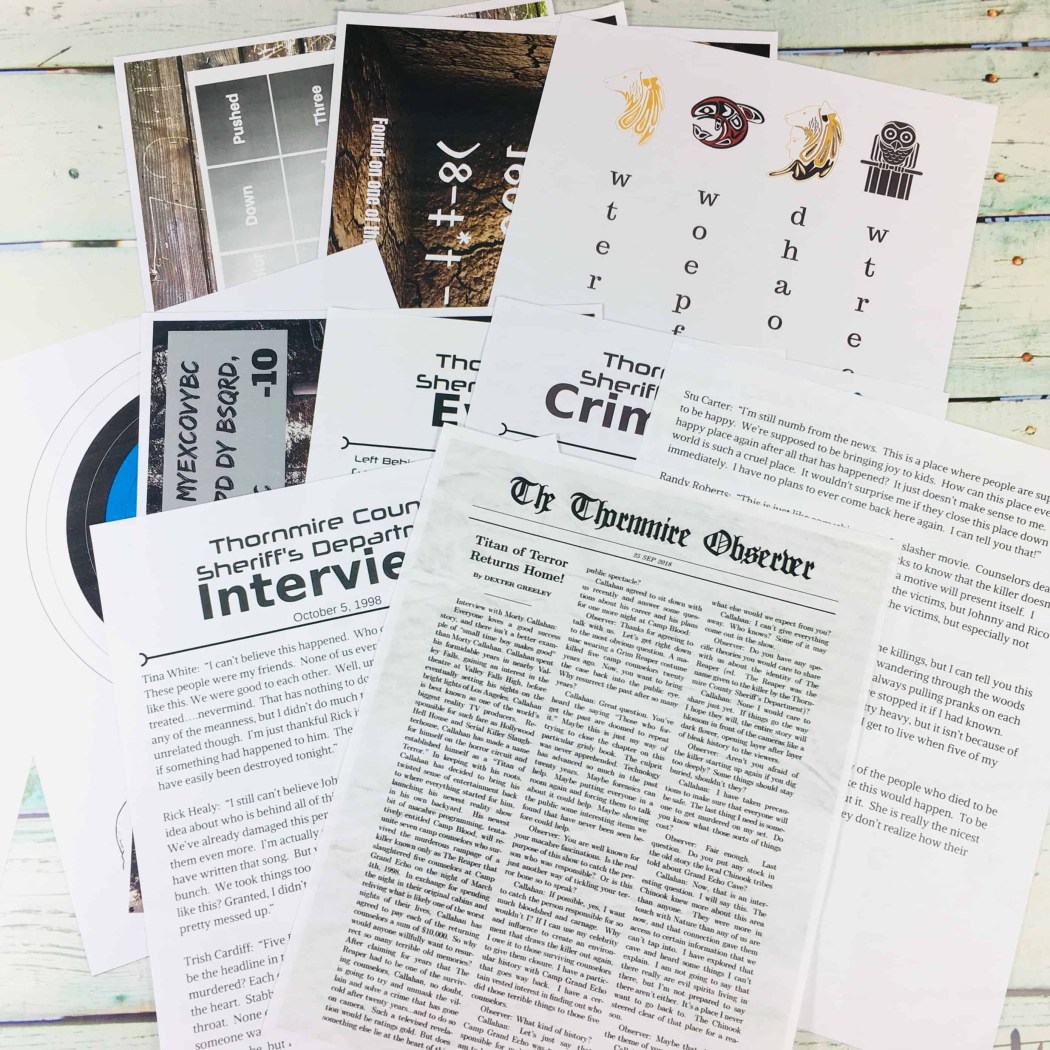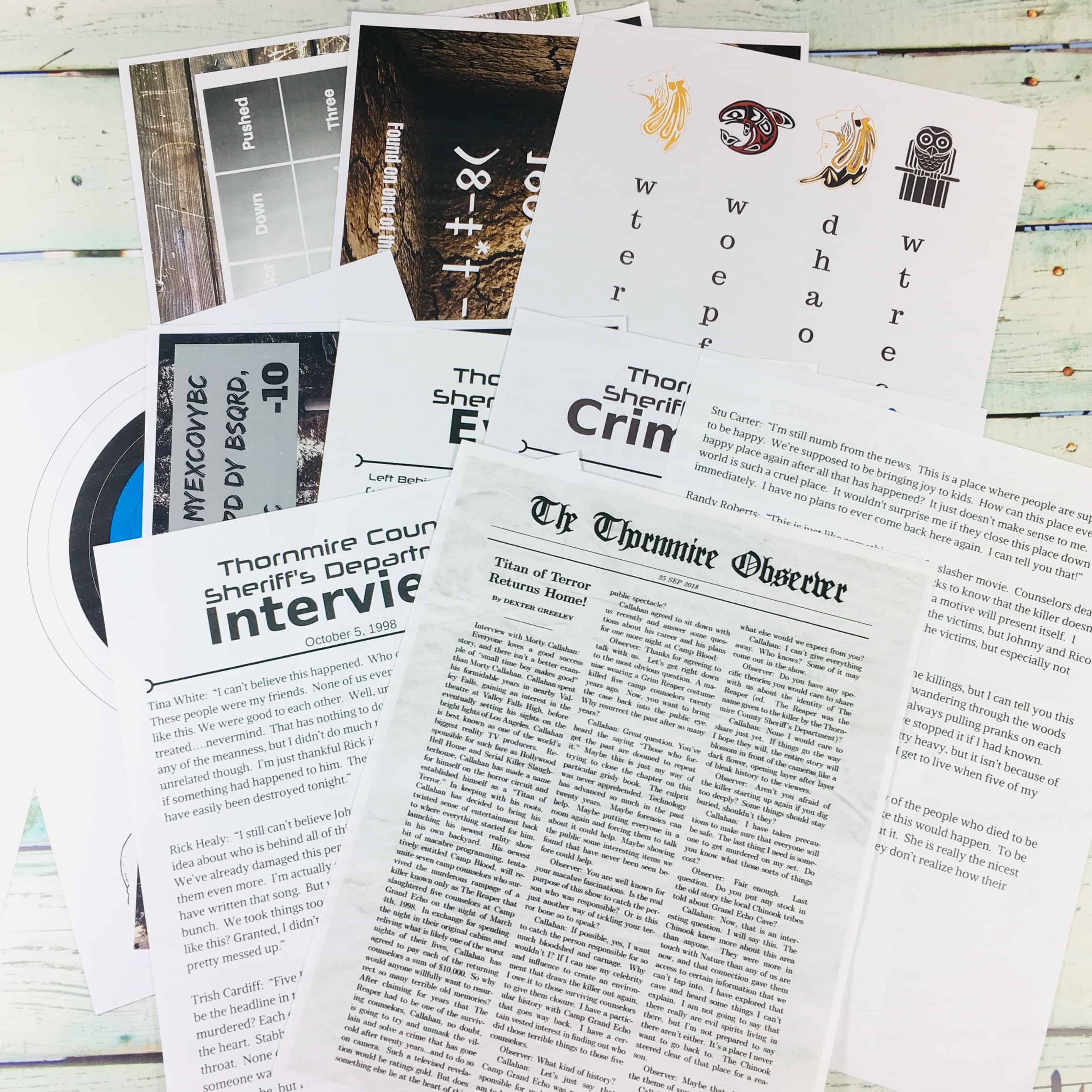 Why We Love It: Ever dreamt of becoming a detective? The Deadbolt Mystery Society lets you experience being one. Each box is a standalone mystery that doesn't require other boxes for you to complete the case! It includes puzzles designed by escape room creators, fun activities that are great for a family night, and even online components that can help you solve every mystery.
Visit The Deadbolt Mystery Society Reviews to learn more!
Price: The monthly subscription is $24.99.
---
Why We Love It: Dispatch by Breakout Games is an interactive mystery in a box that can test your ability and critical thinking for a mind-bending truth. In each box, you'll find physical and virtual clues that can assist you to unfold a mystery.
See our Dispatch by Breakout Games Reviews to learn more.
Deal: Get $10 off your first box! Use coupon code Dispatch10.
---
Why We Love It: Be that person to solve a murder mystery. Cosy Killer is an annual subscription box. Every month, you'll receive new clues that add up to the last one. It takes a full year for you to solve the case. It includes clues & ciphers, puzzles, mementos, and sketches & photos. Choose a story: Murder at Malborough House, An Inheritance of Murder, The Curse of King Humanrah.
---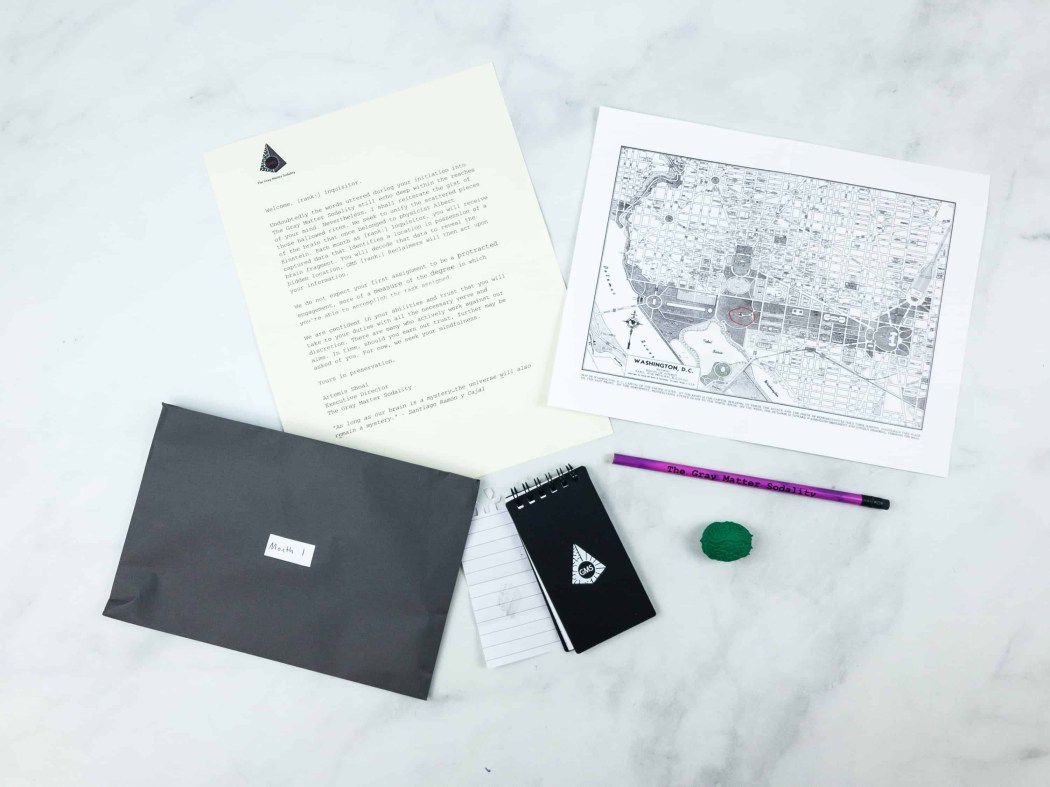 Why We Love It: Albert Einstein synonymous with the word "genius", have died and his brain was stolen. Help The Gray Matter Sodality find and acquire Einstein's brain. Receive a box each month that consists of a puzzle that contributes to the story. Each puzzle is self-contained and it includes all the necessary pieces.
Check out The Gray Matter Sodality review here.
Deal: Get $5 off on your first box! Use coupon code HELLOSUB.
---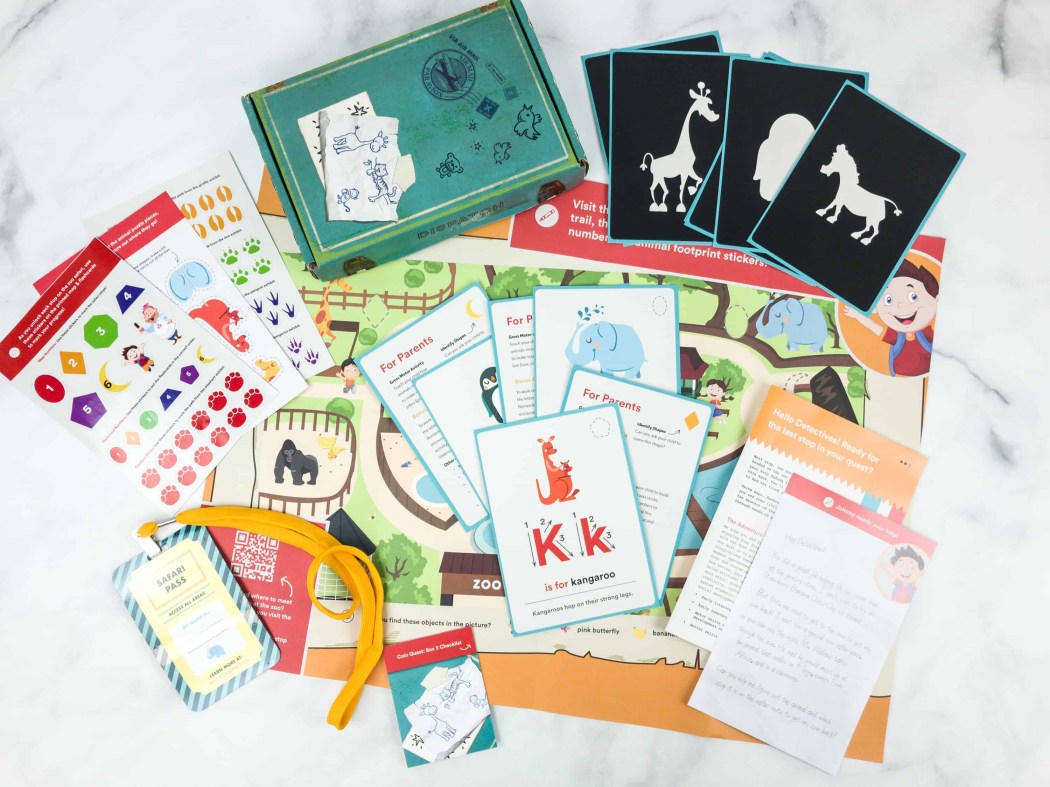 Why We Love It: Dispatch Kids is another subscription box made by the Breakout Games. It contains a storyline-based child-friendly mystery that your child can solve. It is specially designed for children ages 3-5. It helps children learn their way with hands-on problem-solving activities that are fun and engaging.
Read Dispatch Kids reviews for more information.
Deal: Get $10 off your first box! Use coupon code Dispatch10.
---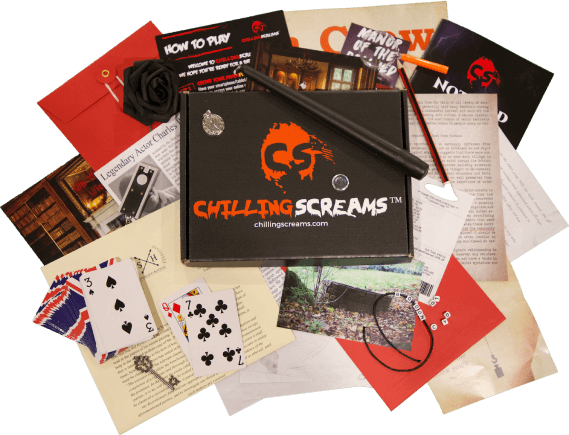 Why We Love It: Engage yourself in this horror-mystery subscription box. Unleash paranormal skills to solve the mystery lurking deep-seated in each box of Chilling Screams. Each story has 6 chapters, delivered one every month.  It includes chilling audios, strange clues, weird objects to inspect, and tricky puzzles to solve. Be brave and work your way till the end to find the chilling truth.
---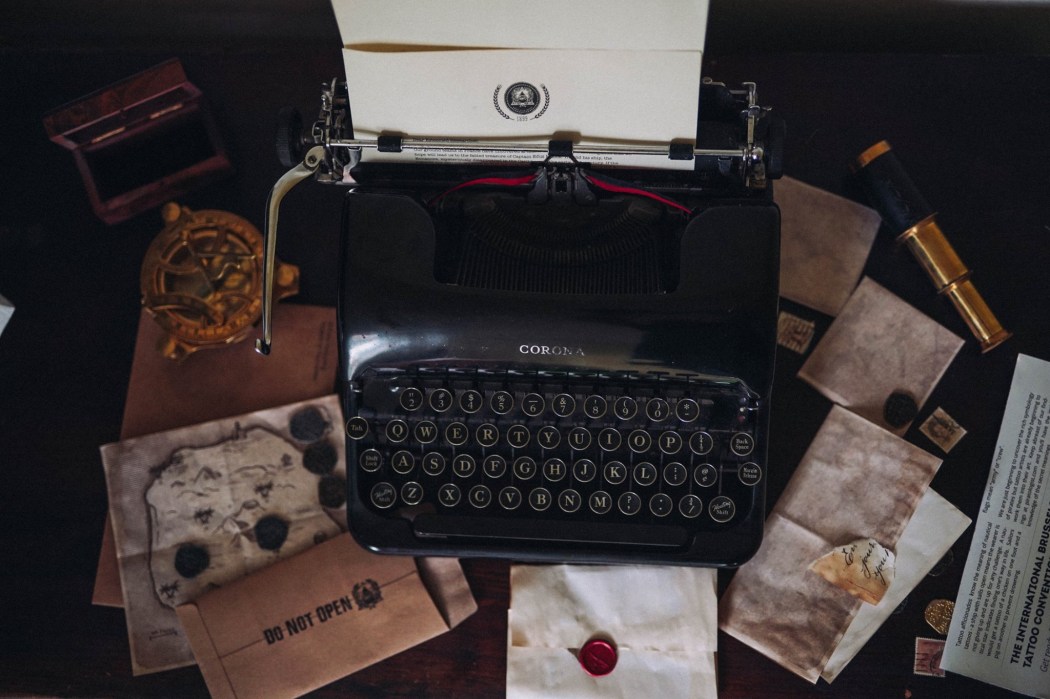 Why We Love It: Be a researcher and an adventurer in this mystery-filled subscription box. Society of Curiosities offers a play at home mystery game. It includes artifacts and articles to help you get on your adventure. Find the lost treasure, solve ancient mysteries, and discover the location for a fun-filled night of adventure at the comfort of your home.
---
And that finalizes our list for the best escape room and murder mystery boxes! Did you find the perfect subscription box for you?
Check out our list of the best subscription boxes for 2020!