The Best Monthly Subscription Boxes for Preschoolers!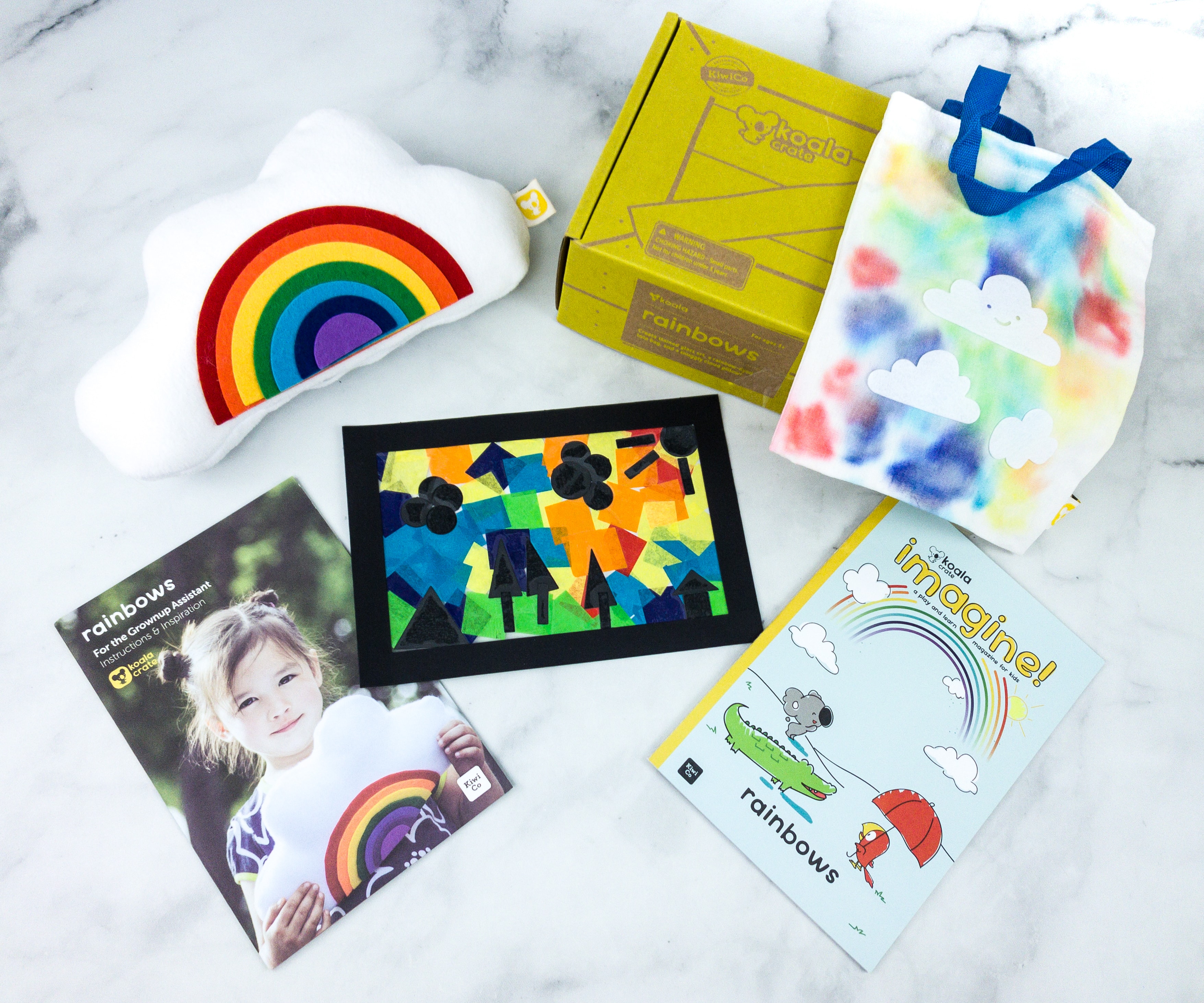 Image from: our review
Koala Crate sparks kids' natural creativity and curiosity while saving time for busy parents. Every crate includes all the materials and inspiration for projects related to a theme such as colors, transportation or safari. Crates are designed to give preschoolers exposure to new materials and new concepts that encourage hands-on learning and fun. Ages 3 to 4!
Deal: Save 40% on your first month! Use this link to get the deal.
---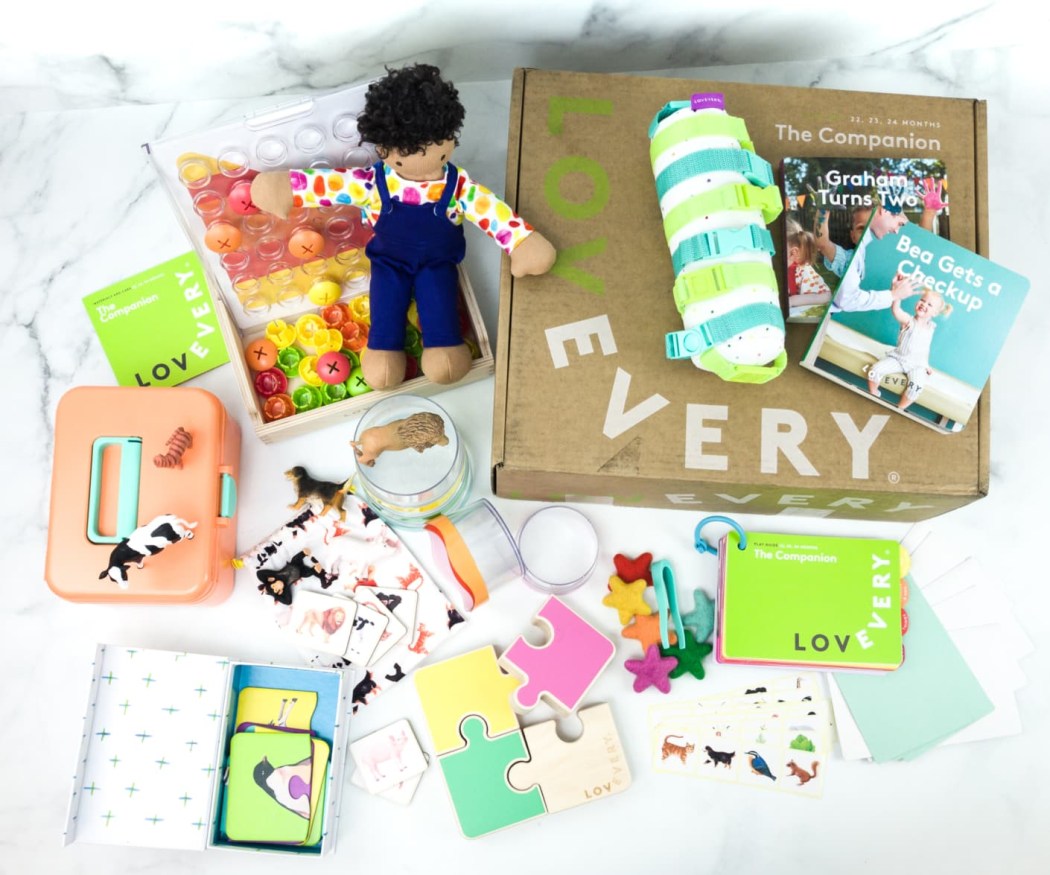 Image from: our review
Toddler Play Kits by Lovevery features developmentally appropriate toys plus guidance for parents. Each box is customized by stage, and subscribers are allowed to start with the appropriate box for their child's current stage. Toys are also thoughtfully crafted using sustainably forested wood, organic cotton, and baby-safe plastics.
Deal: Get 10% off on 3+ month prepaid plans! Deal applies automatically, just visit and subscribe.
---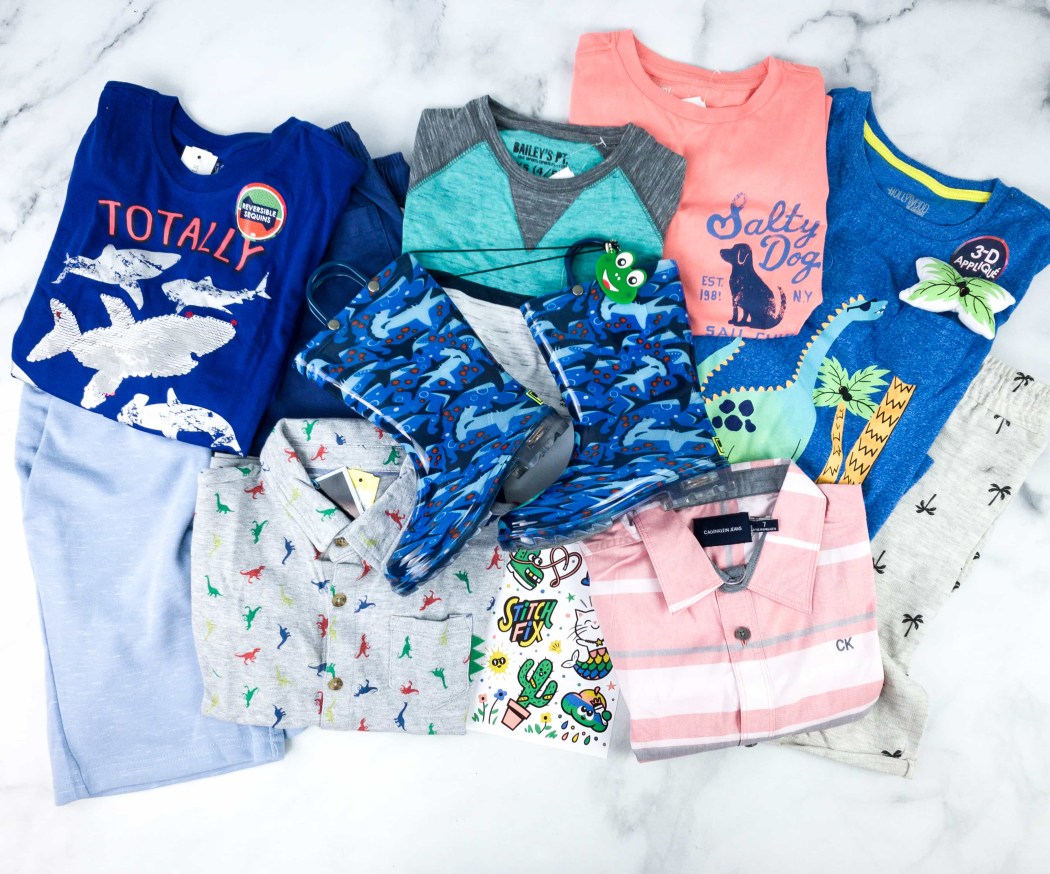 Image from: our review
Create your child's style profile and get 5 stylist selected pieces - clothing & accessories - a month for boys or girls in sizes 2T to 14.
---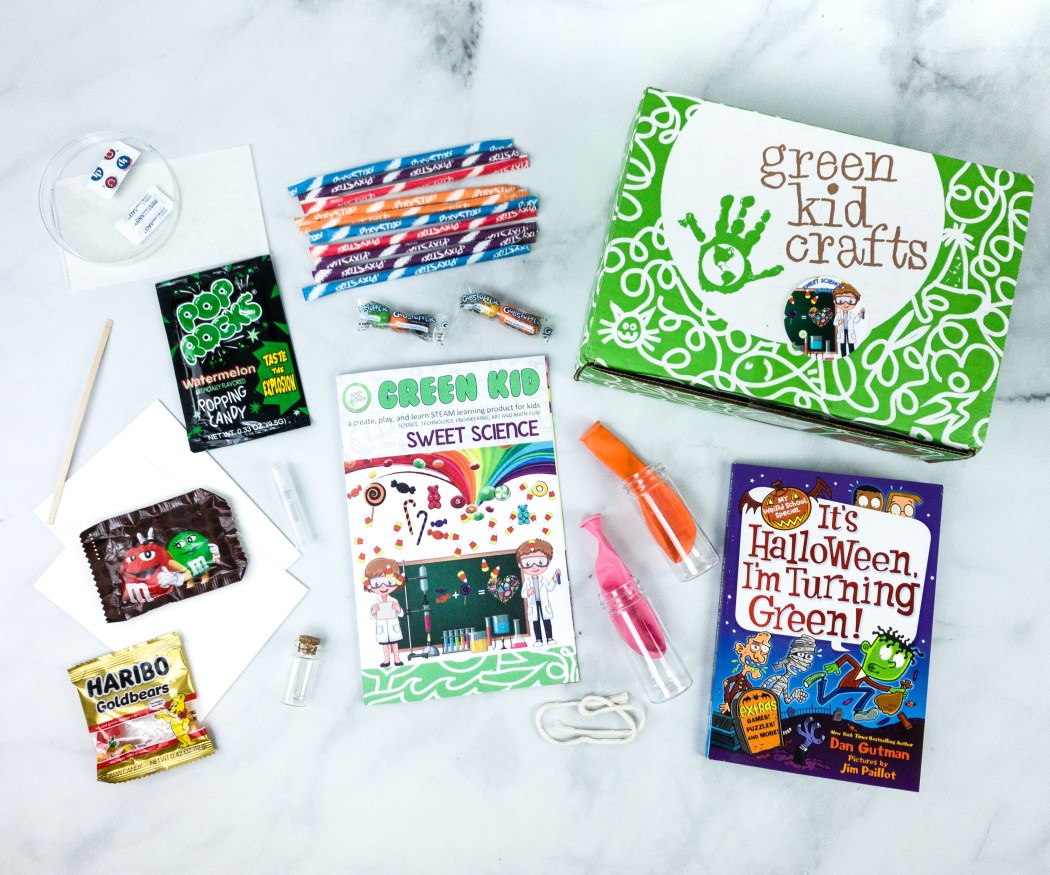 Image from: our review
Hands-on science and craft boxes with 4-6 activities, a comprehensive 12-page magazine, and an achievement badge, delivered to your door! Each STEAM activity is designed to encourage creativity, teach hands-on learning, and instill an appreciation for the natural world around us. The only Green kids subscription box, we incorporate sustainable materials in our boxes, teach about conservation, and plant a tree for every order! Join our community of tinkerers, environmentalists, and scientists! Younger kids ages 2-5 will enjoy our Junior subscription, while older kids 5-10+ will enjoy our Discovery subscription. Our award-winning program awaits - join today and enjoy a special Hello Subscription Discount on your first box.
Deal: Save 50% on your first box! Use coupon code HELLOSUB50.
---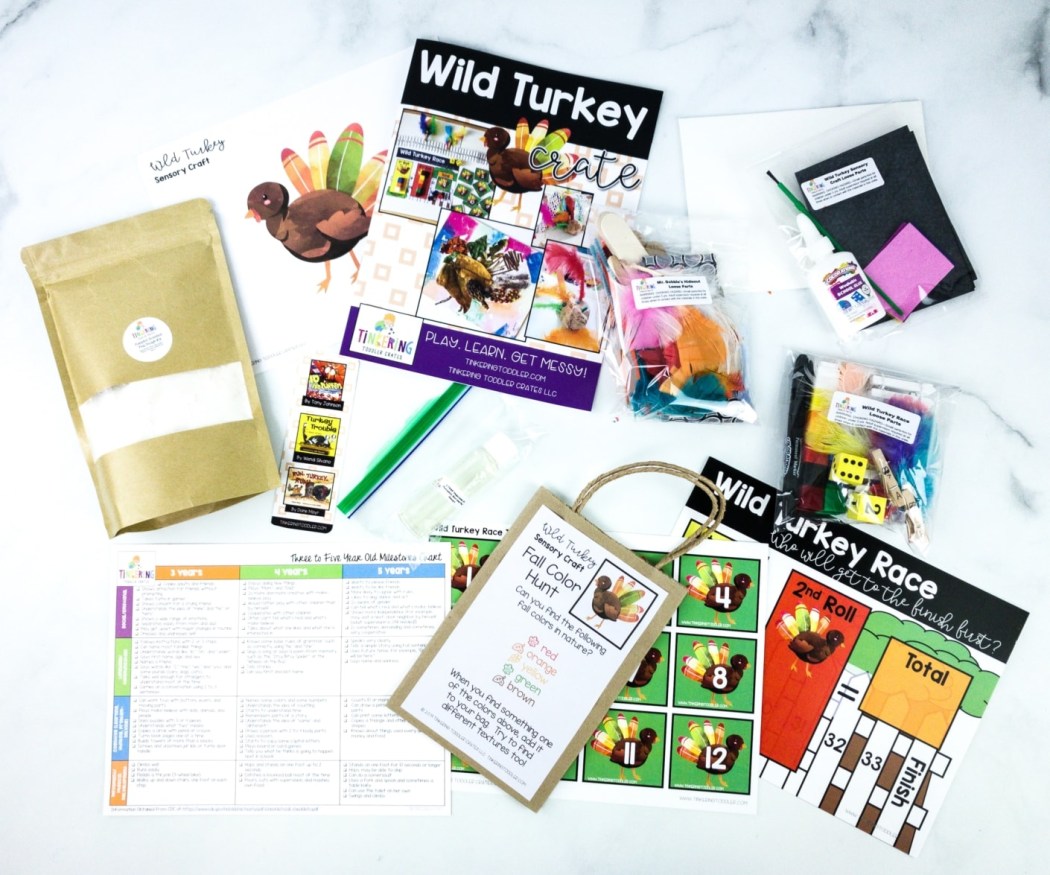 Image from: our review
Tinkering Toddler Crates are monthly educational activity boxes for toddlers and preschool-aged children (ages 3 to 5). Each month is a new theme and is packed with all the materials needed to do three (3) developmentally appropriate activities including STEM, arts, sensory, language, literacy, math, writing, and dramatic play. Tinkering Toddler Crates are created by a credentialed, master teacher, and mother of two energetic boys.
Deal: Save $5 off all subscriptions for first order. Use coupon code HELLO5 .
---
Image from: Amazon FreeTime Unlimited
Amazon Kids+ is an all-in-one subscription for kids that offers unlimited access to thousands of kid-friendly books, movies, TV shows, educational apps, and games. Former FreeTime Unlimited.
Deal: FREE TRIAL FOR 1 MONTH! Deal applies automatically, just visit and subscribe.
---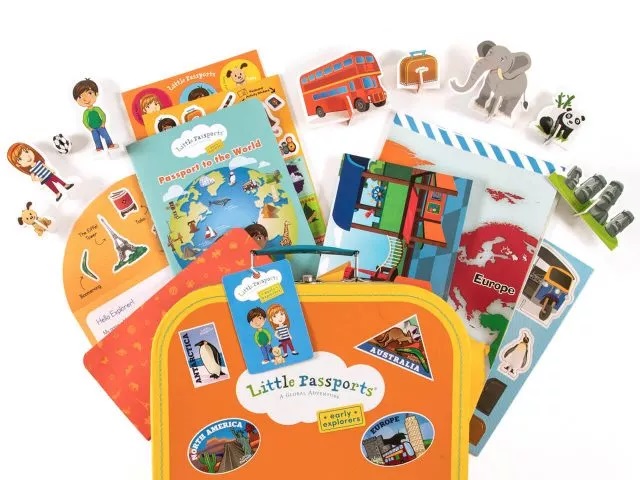 Image from: Little Passports Early Explorers Edition
Every month, your preschooler will receive a package in the mail filled with fun activities, educational toys, stickers, trading cards, and learning games. Each package has a unique theme (like Art, Music or Food) and teaches your child about the world! For example, the Oceans package contains an educational fishing game that teaches children about different sea creatures, a salt water science experiment, and a beautifully illustrated booklet that has fun facts about each of the world's oceans - along with the stickers, trading cards and other bonus materials that come in every package. Each package is carefully designed to make learning fun and engaging for young toddlers and preschoolers.
Deal: Get ONE month FREE on any 6+ month subscription! Use coupon code FIRSTMONTH.
---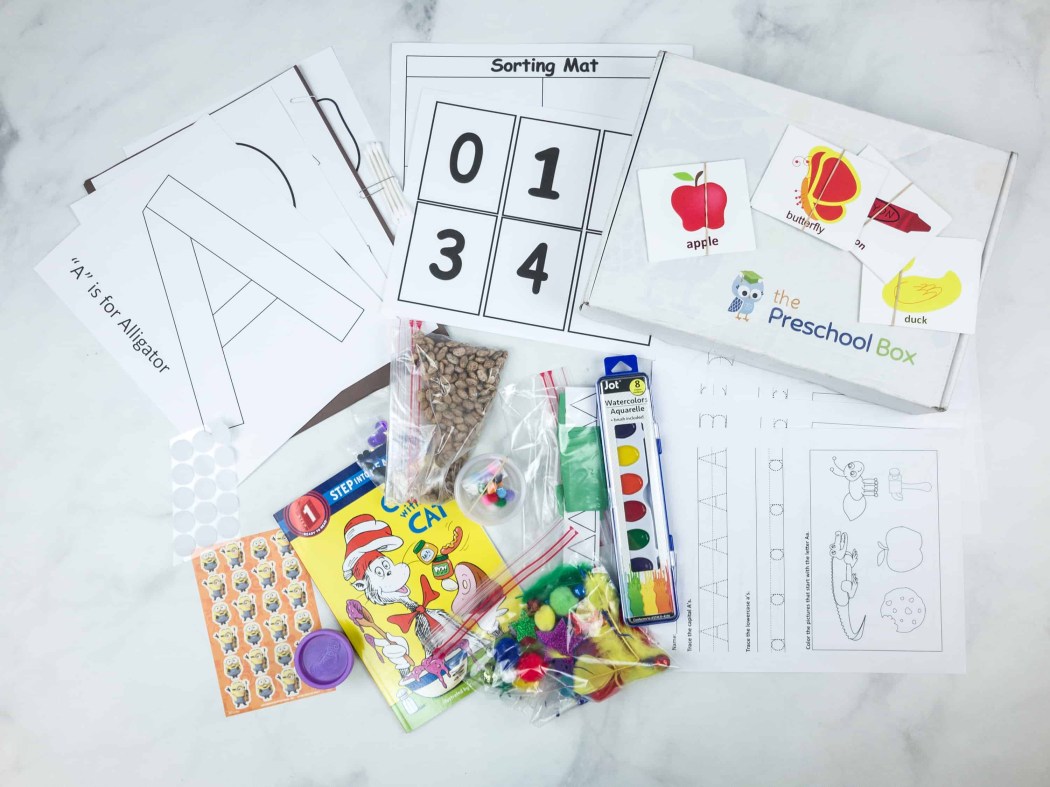 Image from: our review
The Preschool box is a monthly subscription that teaches your preschooler basic reading and math skills to help prepare them for elementary school.
Our mission is to engage you and your child together in fun, and meaningful learning activities to blossom your child's learning potential.
---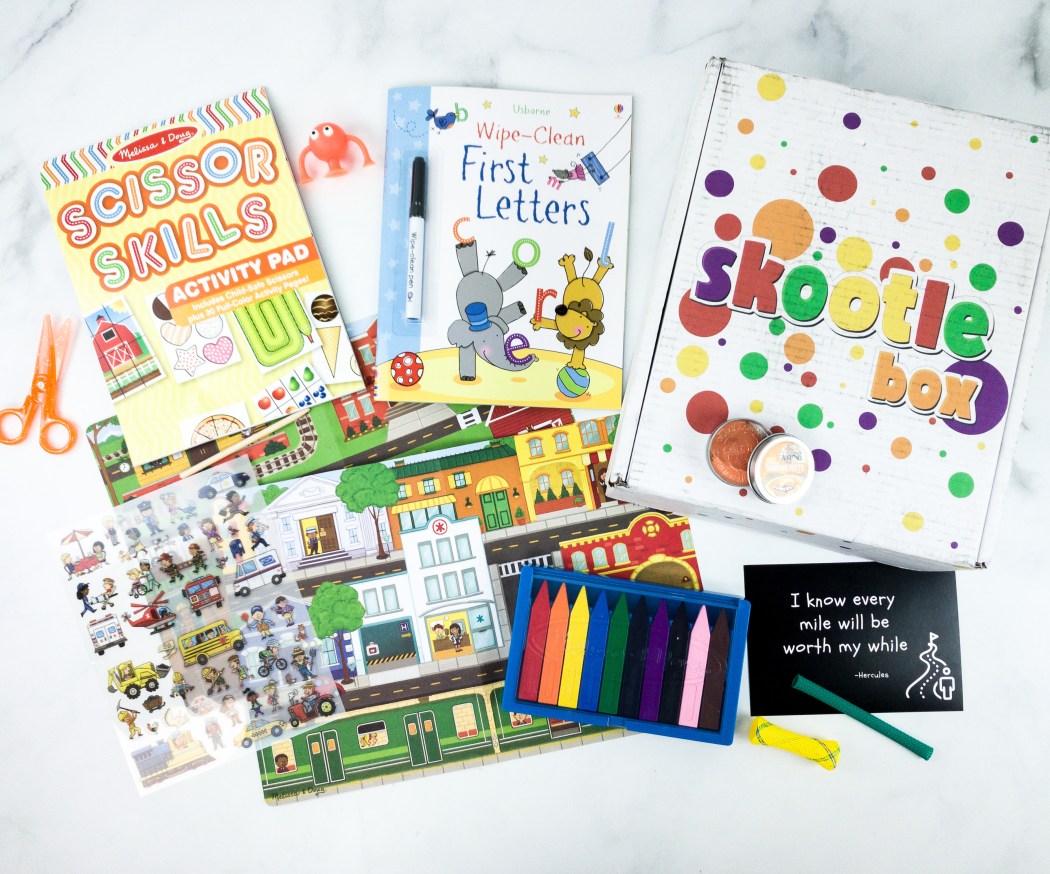 Image from: our review
A subscription box with a mix of activities that work on fine motor skills and balance sensory needs. It is for kids who struggle with everyday activities such as holding a pencil, cutting with scissors, or doing up buttons or zippers. These activities help develop the building blocks needed while regulating the sensory needs.
---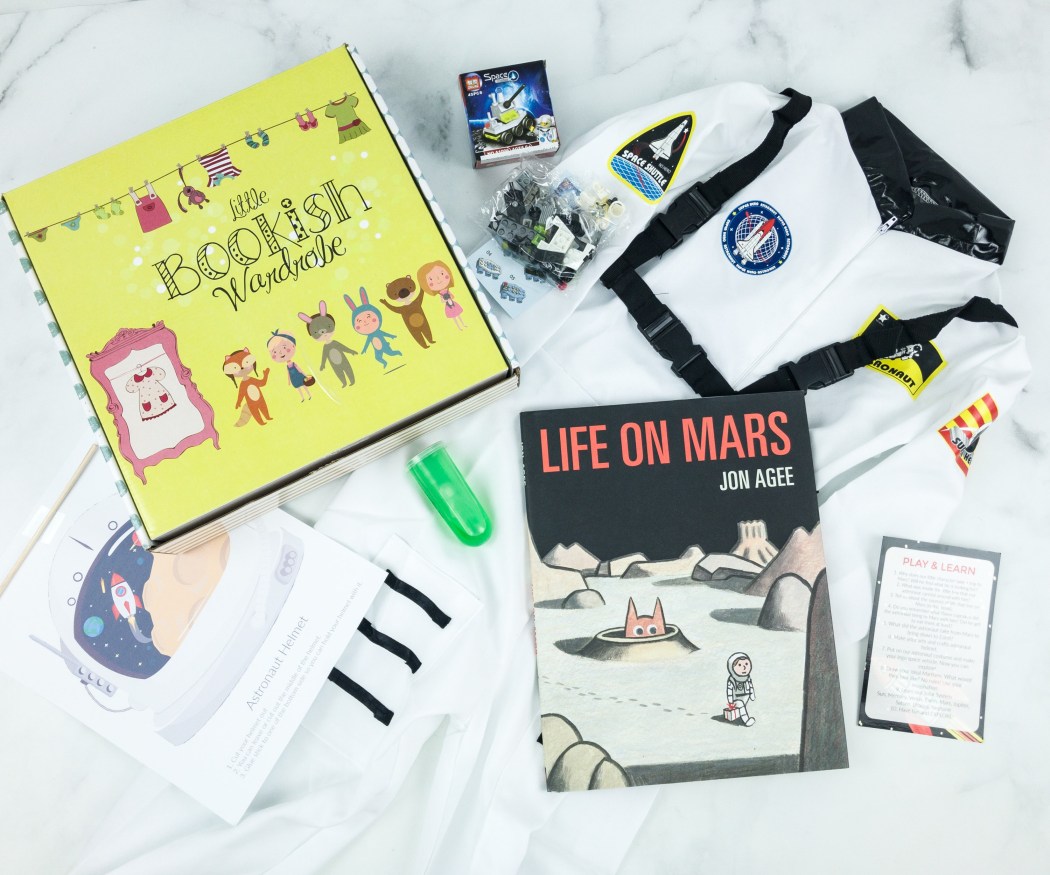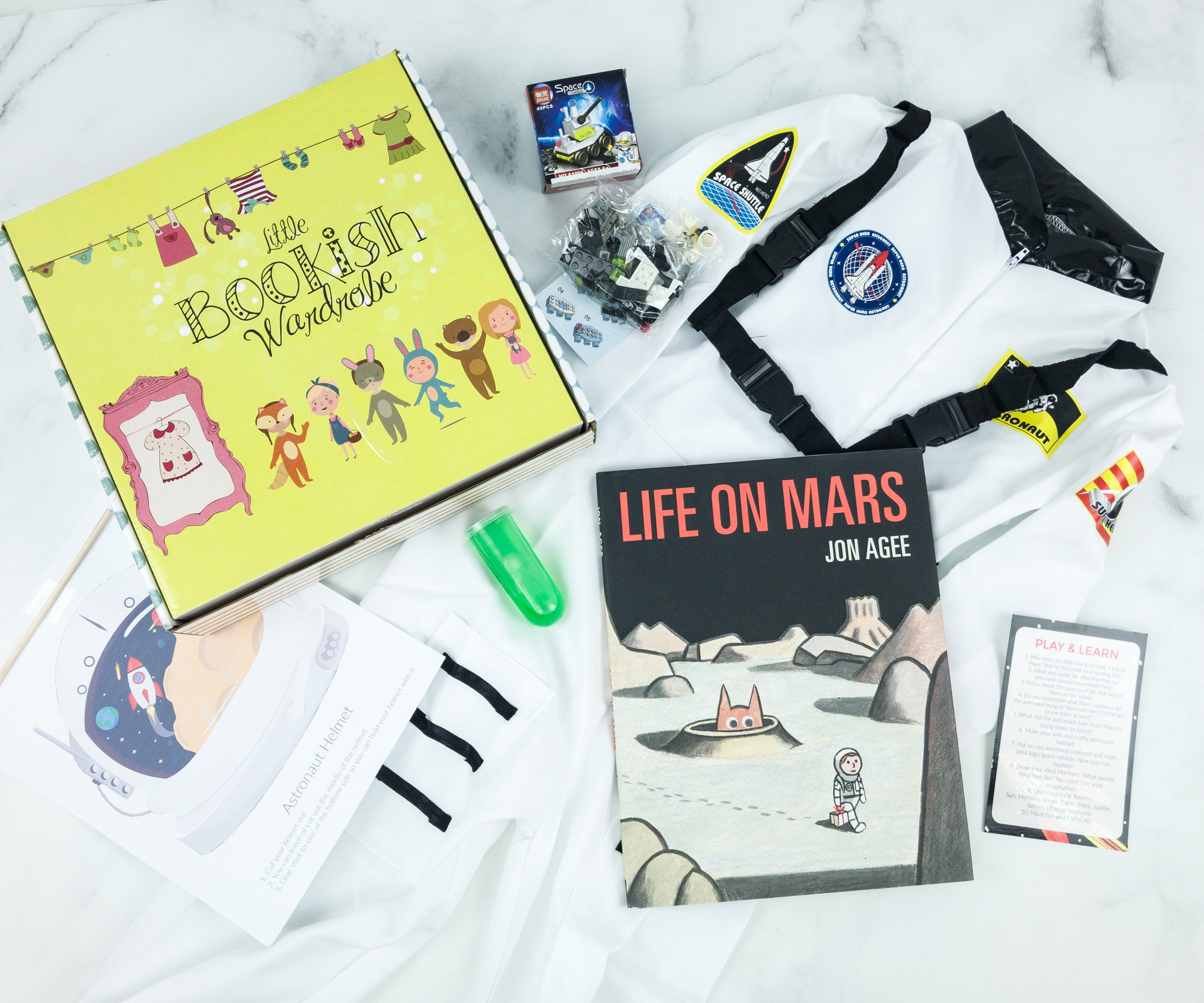 Image from: our review
The Little Bookish Wardrobe is a monthly subscription box, created to help inspire imagination in your child! Each month, your child will receive a book to read, along with unique play costume pieces that match the theme and characters of the book. Box is best for children 3-7 years old. Available for both boys and girls!
Deal: Get 10% off! Use coupon code HELLOBOOKISH10.
---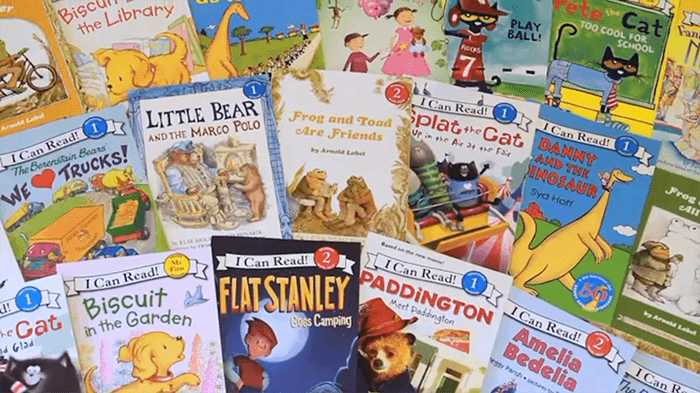 Image from: ABCmouse
Every I Can Read! box contains 5 new books your child is sure to love, like Pete the Cat: Pete at the Beach and Biscuit's Day at the Fair. Like all the I Can Read! Books, they're filled with fun illustrations and easy to follow stories that will help your child develop essential reading skills.
Deal: Get 2 Books FREE! Deal applies automatically, just visit and subscribe. Just pay $1 shipping!
---
Image from: our review
Connect with your family through creativity! We Craft Box is a kid's craft subscription package. Each box is delivered to the home and comes with a themed story to inspire the children, and 2 to 3 prepared kids crafts with multiple blanks so parents or siblings can craft along. All materials are included (with the exception of scissors). We cut out the stress and prep-work and enable busy families to have quality time and create memories together.
Deal: Get $5 off on your first box! Use coupon code HELLO5.
---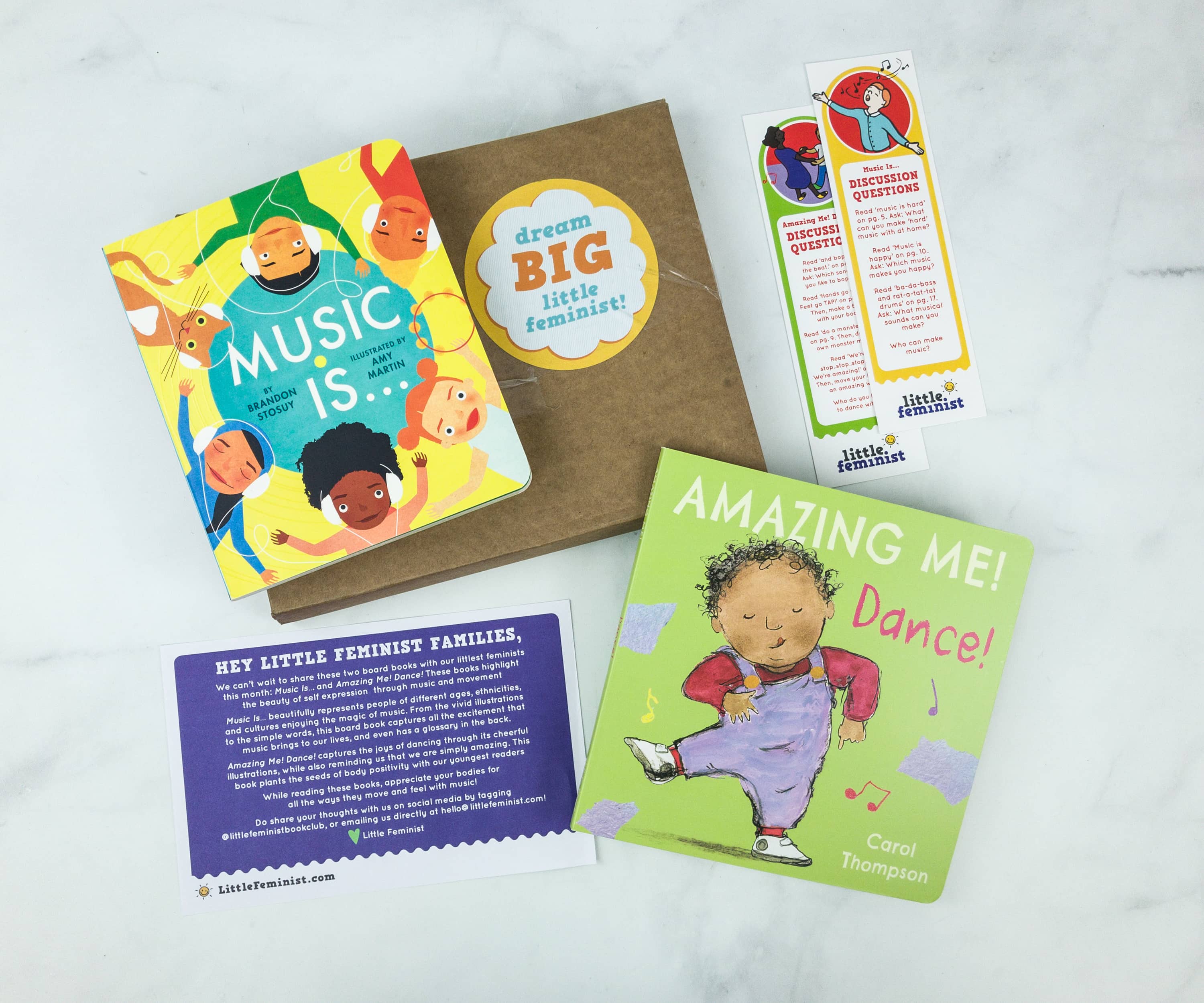 Image from: our review
Diversify your bookshelf with 1-2 of our handpicked books every month. Discussion questions, parent letter and DIY idea included.
---
Image from: ABCmouse
ABCmouse.com helps children build a strong foundation for future academic success by providing a comprehensive and engaging online curriculum to greatly assist early learners to succeed in pre-k, kindergarten, and up to 2nd grade. ABCmouse.com is subscription-based, with no advertising, pop-up ads, or links to other sites.
Deals:
---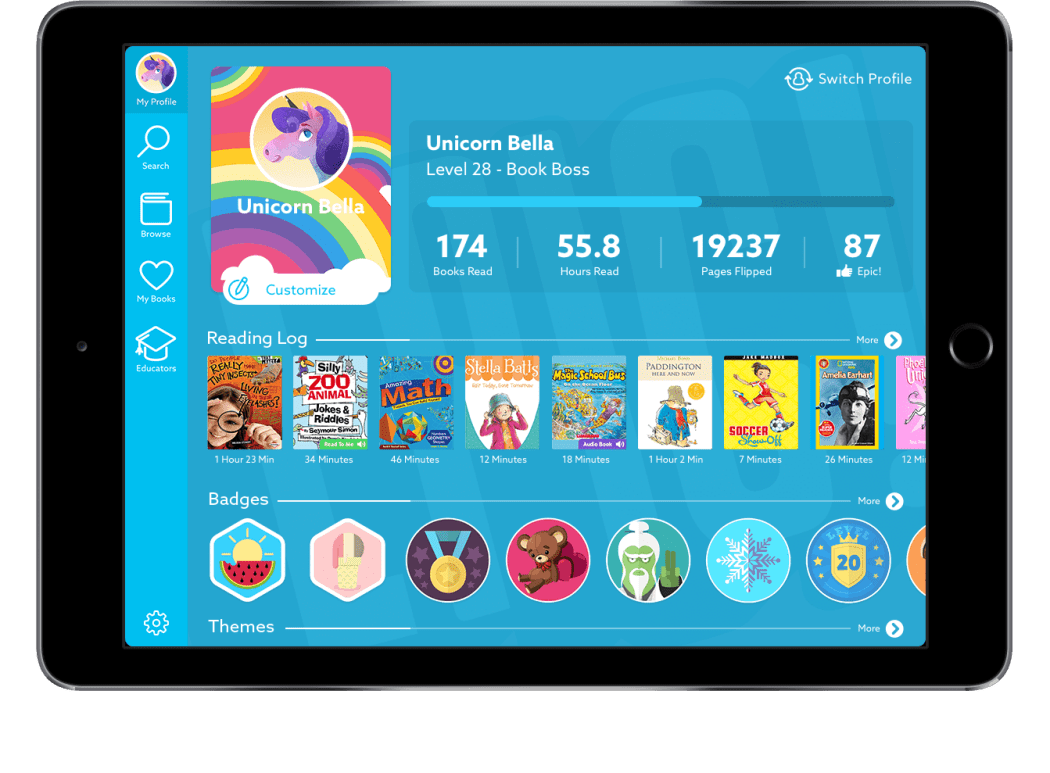 Image from: Epic! Books
Epic! is a monthly digital subscription for kids offering unlimited books for children 12 and under! The Epic recommendation engine generates book suggestions based on your child's interest and level (4 reader profiles per account) plus offers badges for reading motivation. Available on all iOS and Android devices - no ads!
Deal: First month free! Deal applies automatically, just visit and subscribe.
---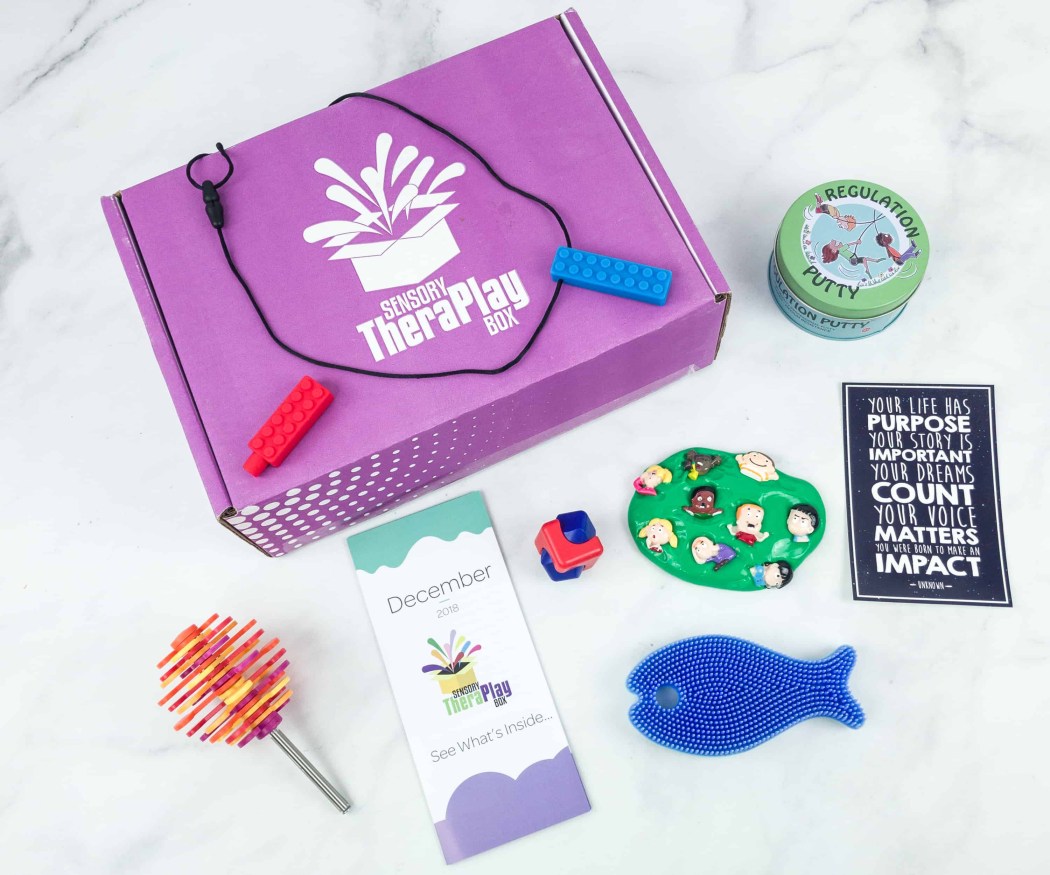 Image from: our review
Every month you will receive a random surprise assortment of sensory toys and items for your child. Examples of items include putty, textured tactile toys/ fidgets, craft activities, light up toys, drawing utensils, etc. This wonderful sensory box is intended for children on the autism spectrum and/or children with sensory processing issues. Kiddos with emotional disturbance (e.g., hyperactivity, impulsivity, excessive anxiety, temper tantrums, poor coping skills) can also benefit from the items in this box.
Deal: Get 10% off your first box! Use coupon code WELCOME.
---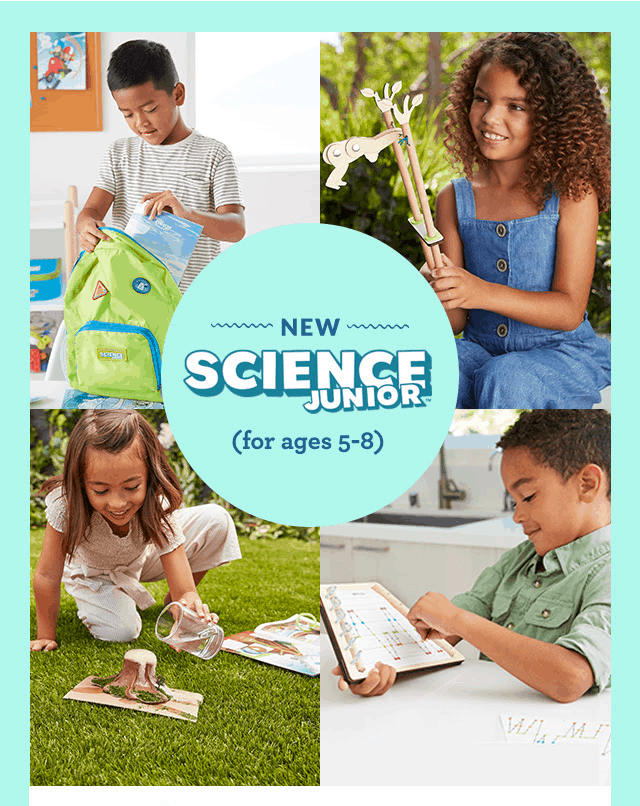 Image from: our review
Travel to Antarctica to discover the science of kinetic energy by constructing a walking Weddell seal, and then make your way to Tanzania to learn how chimps move from branch to branch by building your own swinging chimpanzee. Science Junior is packed with exciting themes including: Weddell Seals, Volcanoes, Music, Chimpanzees, Deep Sea Exploration, Wetlands, Rockets and more!
Deal: Get ONE month FREE on any 6+ month subscription! Use coupon code FIRSTMONTH.
---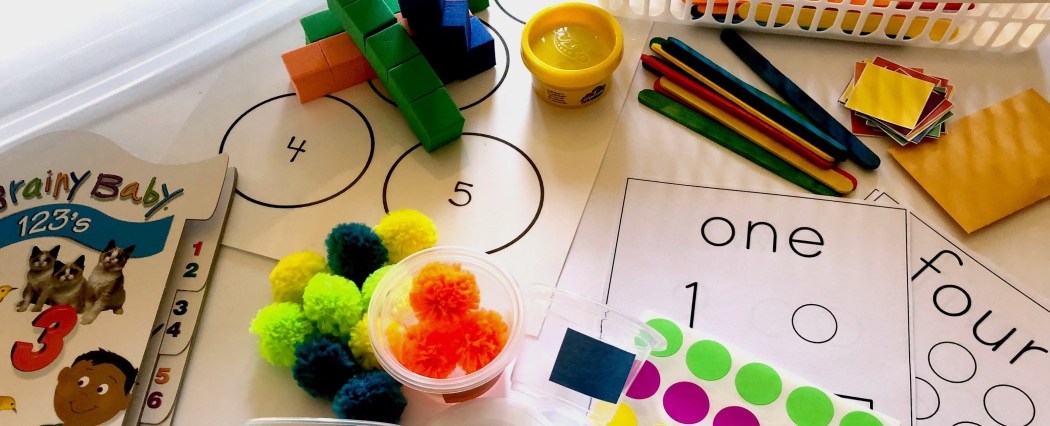 Image from: Little Learners Busy Box
Made by a former teacher, now homeschool mom of 3 kids, these boxes are made with busy moms in mind! No Prep! Just Open and Go! Each box comes with 5 (or more) activity kits that can be mixed and matched to create more than 30 activities! All that in ONE BOX!
---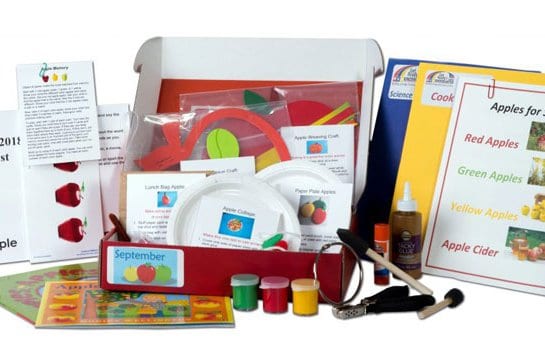 Image from: Little Learners Busy Box
GR4K's Preschool in a Box is jam-packed with hands-on learning materials and hours of family fun without screen time! Based on the 5 Building Blocks of Early Learning (Talk, Read, Play, Think, and Do), each box includes: 2 books, word picture cards, math and language activities, science work, recipes, complete craft kits, and detailed parent guide.
---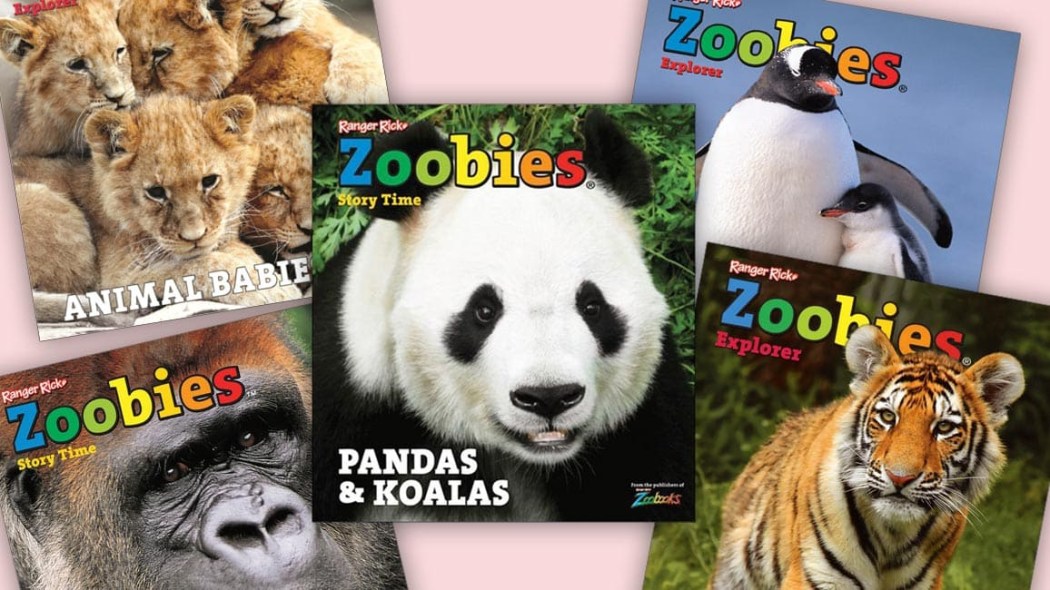 Image from: Zoobies
Zoobies is full of animal fun for little ones! It's written and sized just right to be shared with infants and toddlers. Cuddle up and read Zoobies aloud to your little one. Research reports many developmental benefits come from reading aloud to children. What do young children love to hear about? ANIMALS--the rock stars of early childhood! Just read Zoobies together and watch your little learner's eyes light up.
---
Image from: Homer
HOMER's mission is to provide the best educational start possible by offering personalized, fun, and proven learning products for children ages 2-8.
Deals:
---
Image from: Kindergarten Crate
Kindergarten Crate is a subscription box designed exclusively for kindergarten teachers. Each month you'll get a great selection of classroom supplies, a read-aloud book and student activity. We'll also include something just for you!
---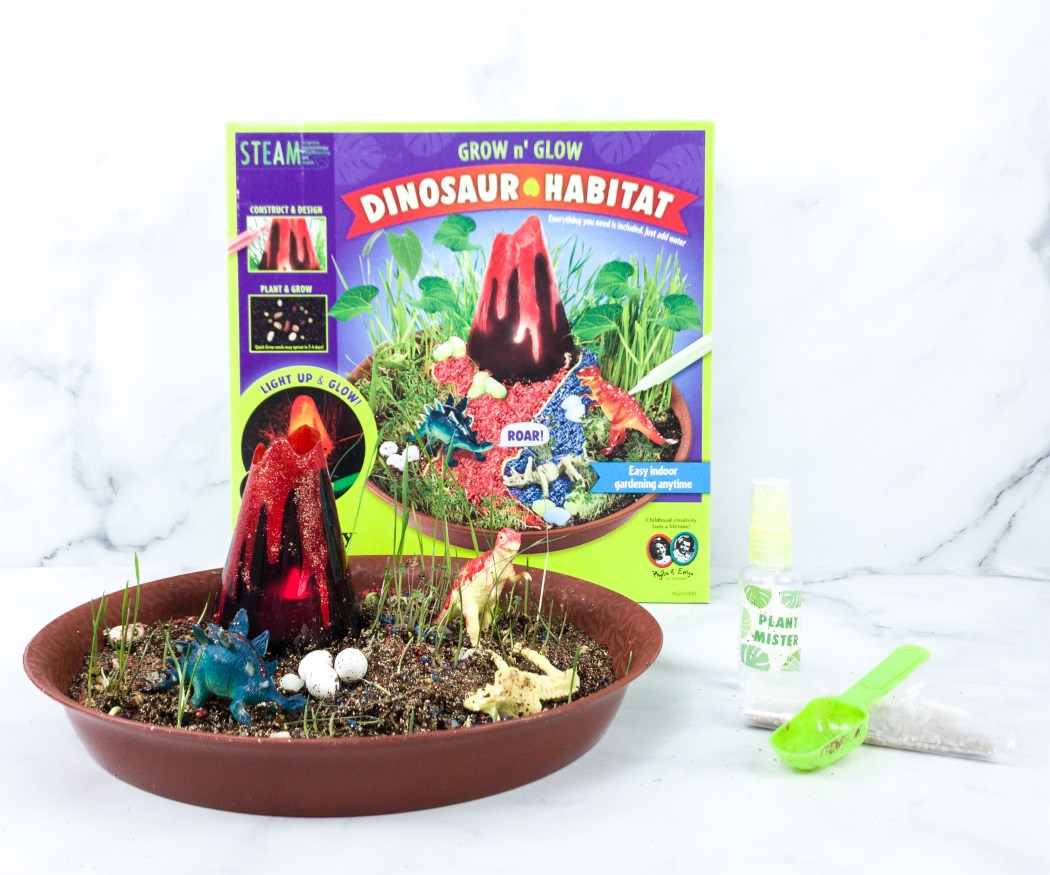 Image from: our review
STEM Club is a monthly program that delivers handpicked, high-quality Science, Technology, Engineering, and Math toys to your door at a great price. Each month you will receive a different, age-appropriate STEM toy that will encourage your child to learn through play. From robotics to natural sciences, there's always a new discovery on the way.
---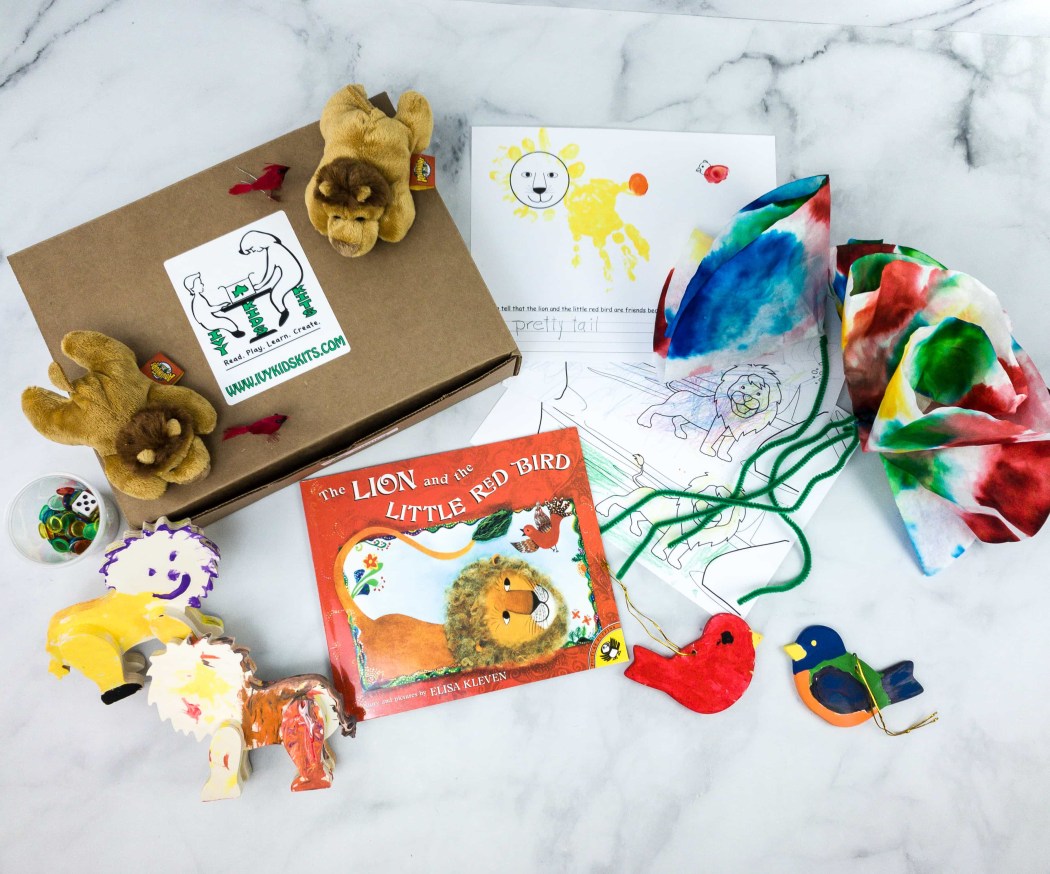 Image from: our review
Ivy Kids is a monthly educational subscription box for children ages 3-8 with the goal to make every moment with your child quality time. Have the tools at your fingertips to ensure your child has a solid foundation in math, literacy, and science.
Deals:
---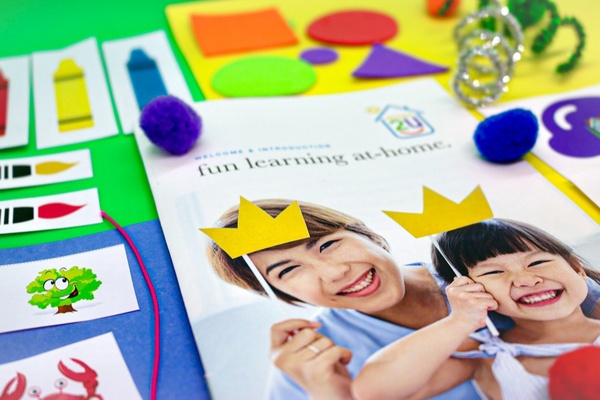 Daily math and literacy activities for you and your child to do together. Everything you need to keep them ahead of the curve in class or to homeschool your child. Each month your child will receive a box based on a theme (colors, fall, transportation, community helpers, etc). Each Box comes with ALL you need to help your Child Excel!
---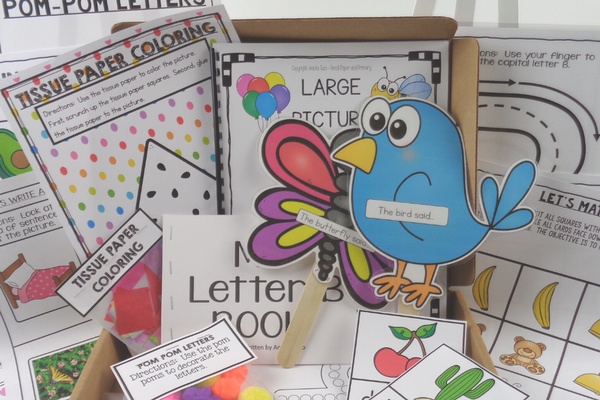 Monthly Educational Kit for Young Learners Let's learn the alphabet with Tiny Turtle Learning. This box is filled with easy hands-on activities that are fun and educational. Even though your child is focused on learning their letters, the activities will help with early reading and writing skills.
---
Image from: our review
Sago Mini Box is a monthly make-and-play subscription that brings quality, creative play for preschoolers right to your door.
Each unique box includes a Sago Mini collectible figurine and a set of kid-friendly activities that explore fun themes from road trips and oceans to pets and tools. Sago Mini Box is also packed with amazing play-based learning opportunities.
Price: The box costs $19 plus shipping, Or save up to $48 when you subscribe annually.
Deal: Get your first box for $10! Use coupon code 10FIRSTBOX.
---
Don't forget to check out our list of all the best subscription boxes in every category!