Preschool is an incredibly exciting time in a child's life. It's when their curiosity blooms, and they become fascinated by almost everything they encounter. It's the perfect opportunity to nurture their inquisitive minds. That's where subscription boxes for preschoolers come into play, providing a delightful blend of fun and educational experiences!
Show More (15 items)
Subscription boxes hold the key to fostering young minds and nurturing new skills for preschoolers, all while making learning an enjoyable experience. These thoughtfully curated boxes are designed to provide early educational support and prepare these adorable little ones for their journey into kindergarten. With a focus on arts and crafts supplies, captivating books, and engaging digital tools, these subscriptions are tailored to help children aged 3 to 5 develop a positive outlook on learning.
In this comprehensive list, we've gathered the best subscription boxes for preschoolers, equipping parents with exceptional resources for their child's early learning journey. Prepare to embark on a wonderful adventure filled with growth and discovery!
The Best Monthly Subscription Boxes for Preschoolers!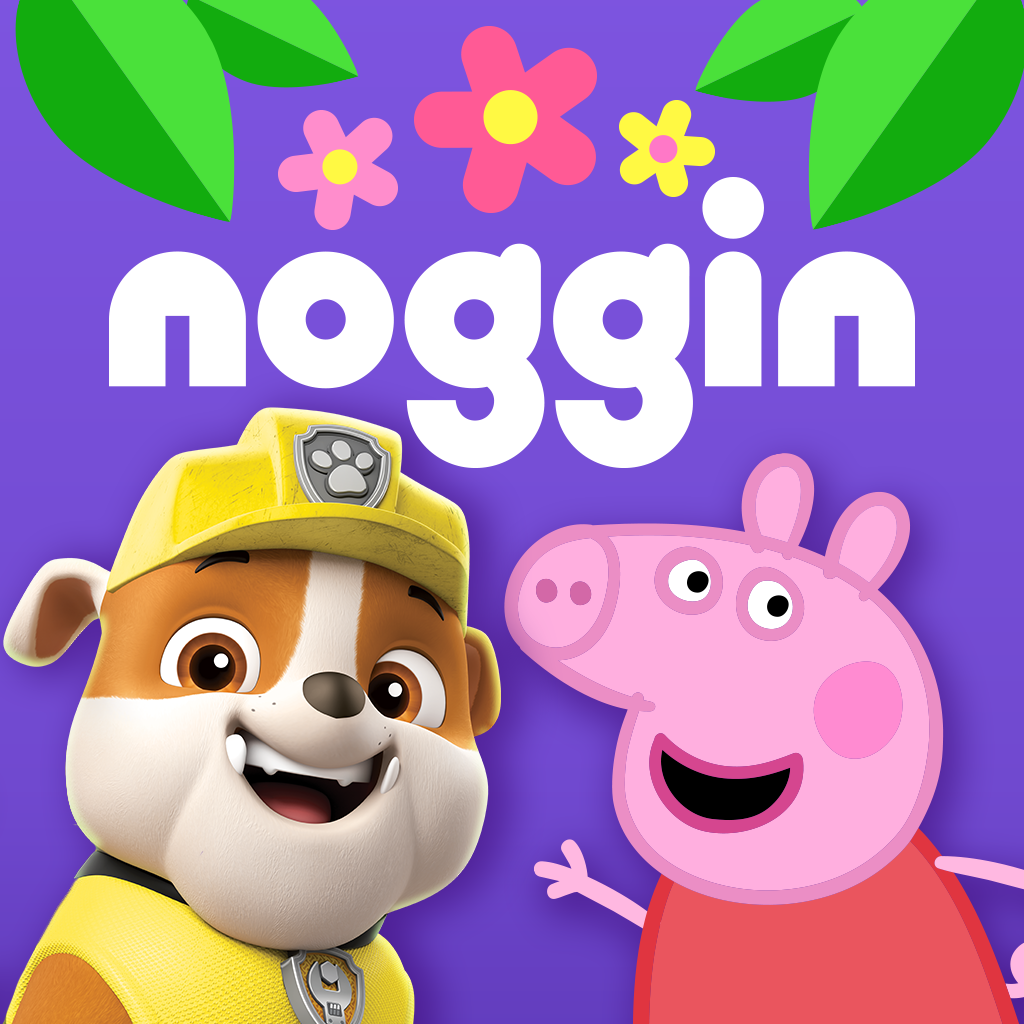 Image from: Noggin
What You Get: Noggin is the best subscription choice for giving preschoolers a virtual place for learning! This subscription-based app offers education and entertainment simultaneously. It gives subscribers access to an ever-expanding library of games, eBooks, activities, and more, all developed by curriculum specialists, featuring their Nick Jr. favorites like Paw Patrol and Peppa Pig. Young learners can go on an exciting adventure while exploring math, science, literacy, music, manners, and more! And the best part? No ads!
Deal: Get 50% off on annual plan + 30-day FREE trial! Deal applies automatically, just visit and subscribe.
---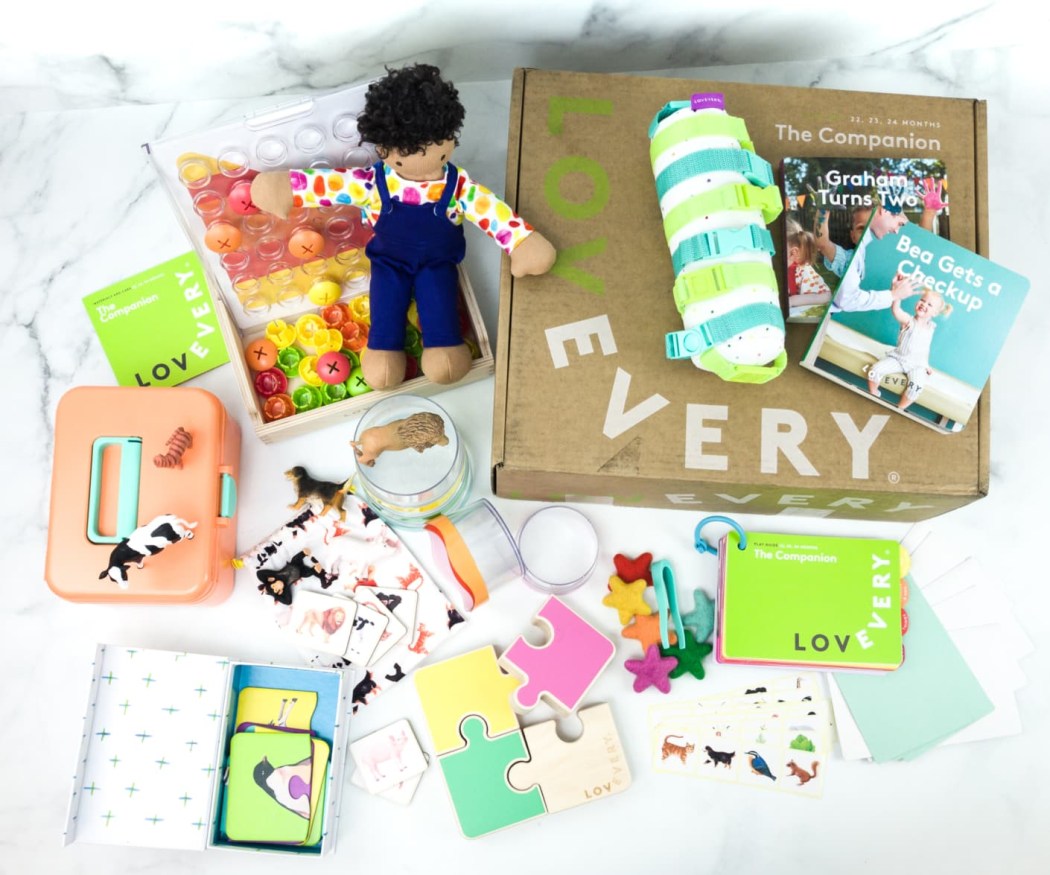 Image from: our review
What You Get: The best play products for little ones come from Lovevery. They offer play kits designed by child development experts to give a fun and safe playtime experience for preschoolers! Toys are customized by stage to help develop every child's brain and thoughtfully crafted using sustainably forested wood, organic cotton, and baby-safe plastics. This subscription makes learning more fun for kids while guiding parents through a well-researched booklet!
Deal: Save up to $48 when you pay upfront for longer length plans! Deal applies automatically, just visit and subscribe. Free shipping for orders $75 in the shop!
---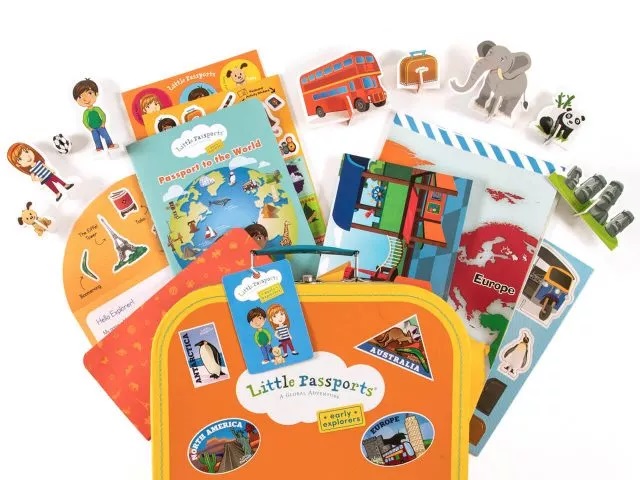 Image from: Little Passports Early Explorers Edition
What You Get: Learning about a new world each month is what Little Passports Early Explorers is all about. Preschoolers can explore a different world like music, art, space, ocean, and dinosaurs with fun and educational themed boxes. Each monthly package comes with a wall-sized world map, a cool souvenir, an activity booklet, sticker sheets, and more, enclosed in an orange suitcase! This subscription is for 3 to 5-year-old kids in which they will learn about the geography and culture of the world as the box delivers fun activities and items they can enjoy playing with.
Deals:
Get 20% off SITEWIDE, including all subscriptions and store orders! Use coupon code SAVE20NOW.
Save 50% on any Little Passports annual subscriptions! Use coupon code 50OFF12MONTH.
---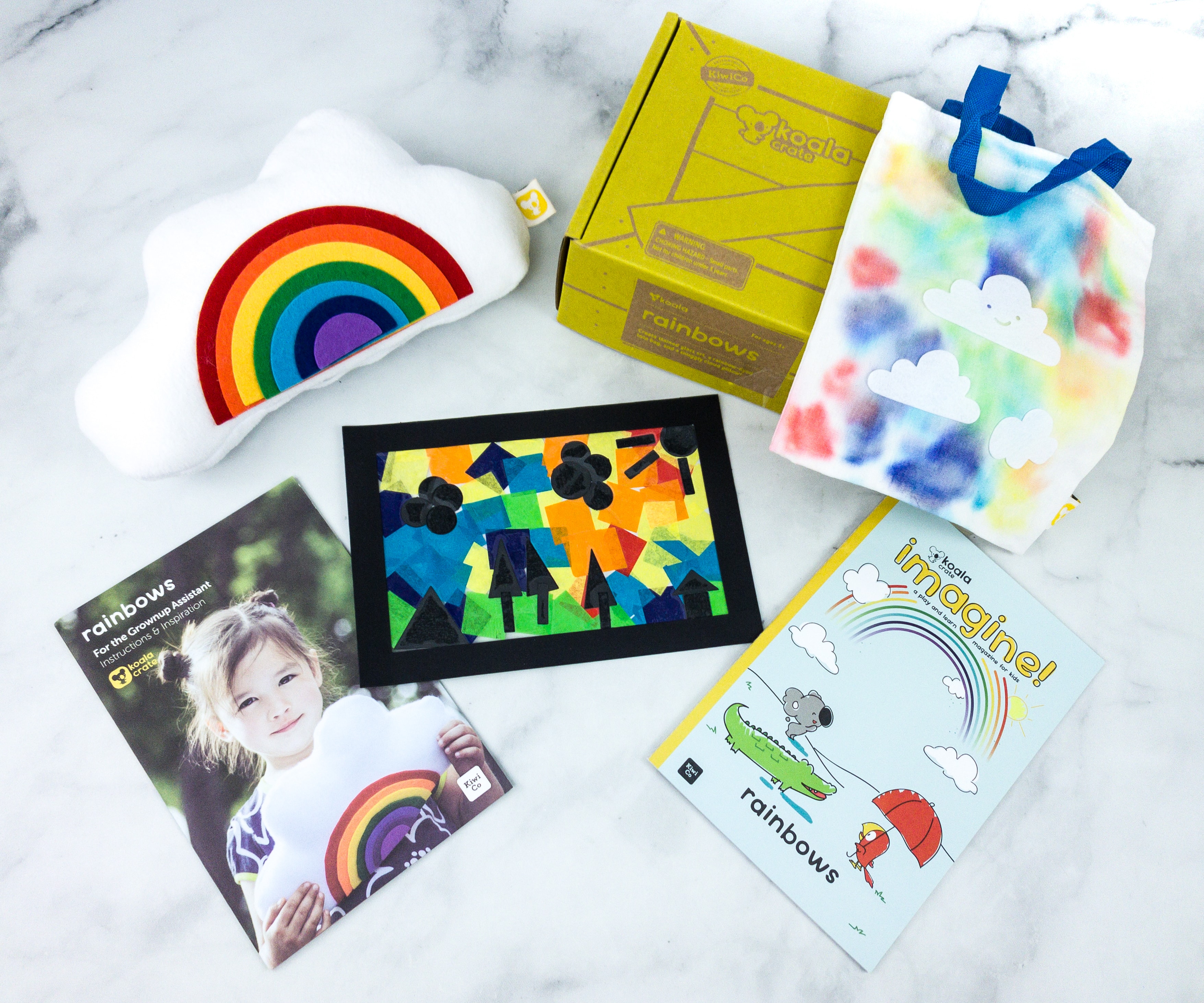 Image from: our review
What You Get: Educational and always hands-on, Koala Crate by KiwiCo is a kid's craft and activity subscription box geared towards kids 3-4 years of age. Crates are designed to give adorable young ones exposure to new materials and concepts that encourage fun, hands-on learning. Each box comes with everything needed to finish a project that preschoolers can use for playtime, plus a magazine with extra games and activities. They make sure the activities are developmentally appropriate and enriching for early learners while also keeping them engaging, fun, and universally appealing!
Deal: Save 30% on your first month! Use this link to get the deal.
---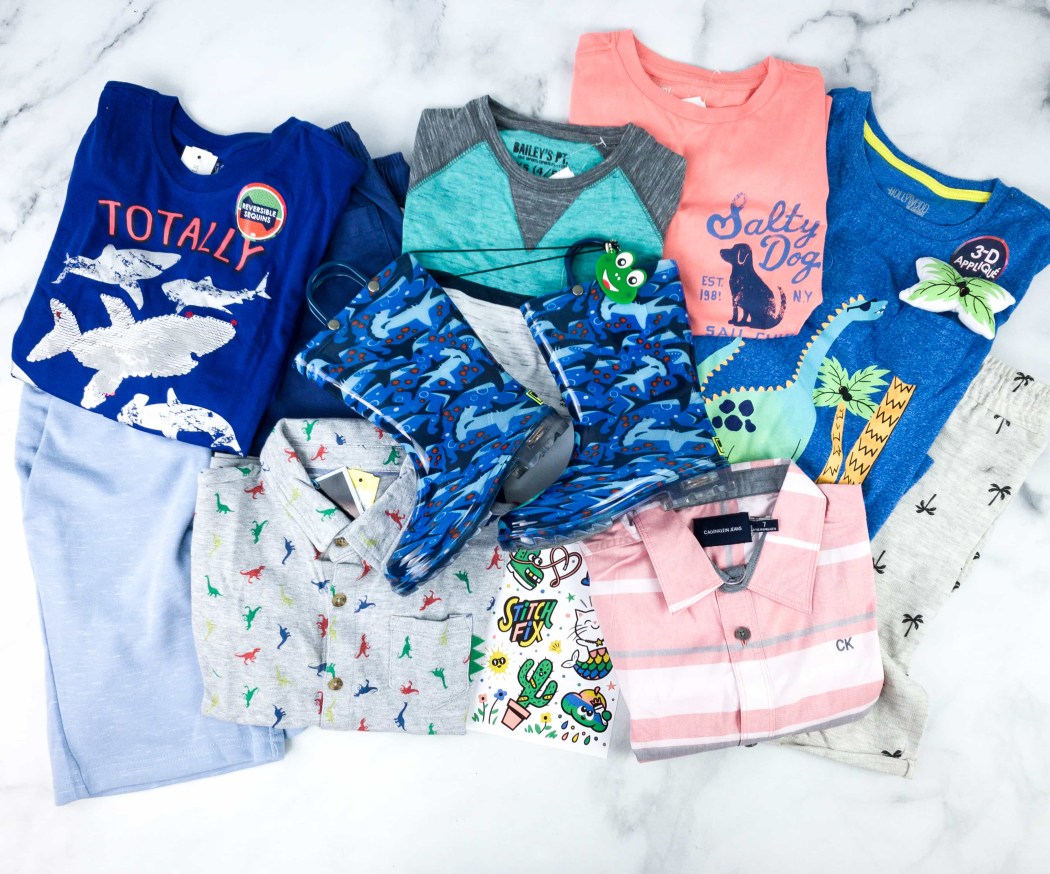 Image from: our review
What You Get: Stitch Fix Kids is a time saver subscription as it takes away the hassle from shopping for kids' clothes by sending stylist chosen pieces straight to your door. Catering to sizes 2T to 18, each box contains 8 to 12 items with retail prices starting from $10, curated accordingly to kids' styling preferences. Even kids know what they want to wear, so Stitch Fix lets them try styles in the comfort of their homes before buying them. Keep what your kids love and return what they don't. You can also keep all the items in the box to get 25% off the price! Get the best fitting pieces from their exclusive labels and favorite brands such as Adidas, Toms, New balance, and more.
Deal: Get $20 off your first Kids fix! Deal applies automatically, just visit and subscribe.
---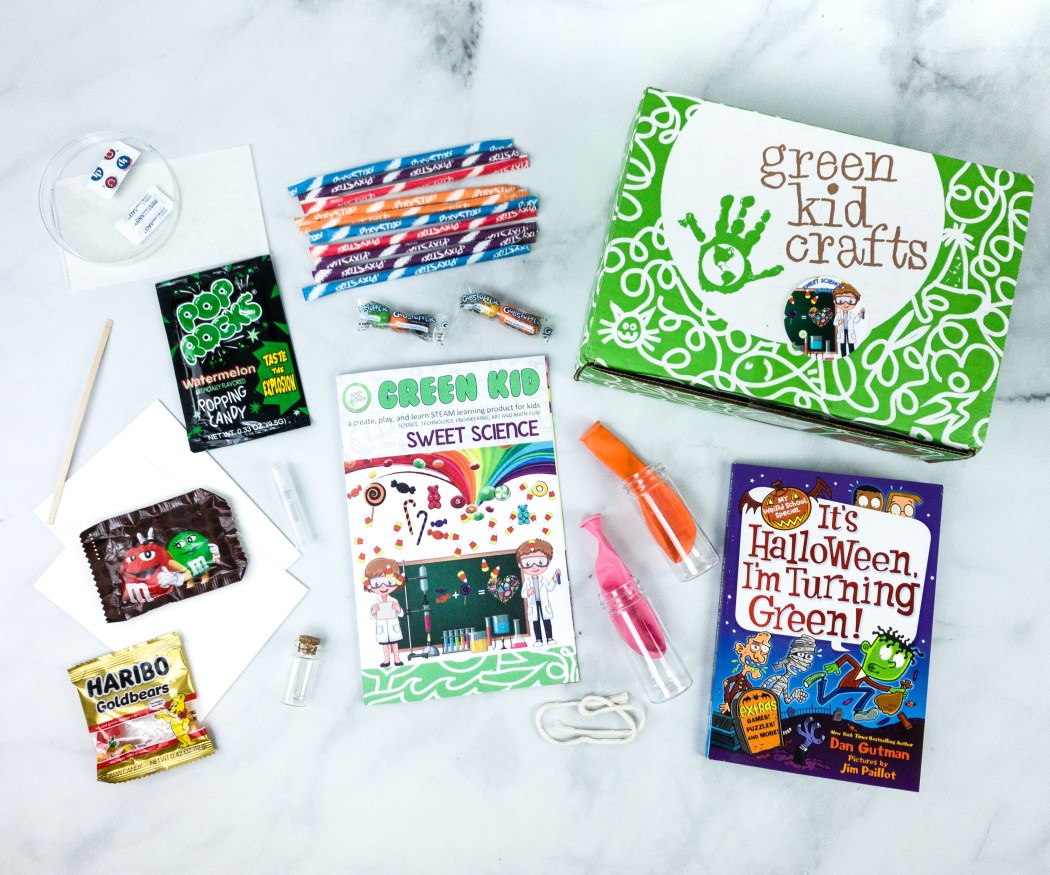 Image from: our review
What You Get: Green Kid Crafts prioritizes educational fun and the environment simultaneously. It offers hands-on explorations in science, math, technology, engineering, and art, intended to challenge children from 2-10+ years of age, all in one sustainably focused themed box! Each green box is packed with up to 6 unique and engaging STEAM activities, plus a 12-page magazine and achievement badges designed to foster a child's creativity while helping to raise the nation's next generation of creative leaders! Junior Boxes are for kids aged 2-4, while Discovery Boxes are for children ages 5-10+. They also always keep up with their mission by using green & eco-friendly materials in every package. What's even great is they plant a tree for every online order made!
Deal: Save 50% on your first box! Use coupon code HELLOSUB50.
---
Image from: Amazon Kids Plus
What You Get: Amazon Kids Plus offers a digital platform where kids can gain access to thousands of kid-friendly books, movies, TV shows, educational apps, audiobooks, and games on compatible devices. Parents can customize and filter content as well as limit screen time and manage web browsing. With Learn First feature, parents can block access to games and cartoons until after educational goals are met! You can choose the Monthly Single Child Plan, so you can have unlimited access for one child, or the Monthly Family Plan, where you can have unlimited access for up to 4 children. This subscription will make every parent at ease and have their peace of mind with age-appropriate content.
Deal: FREE TRIAL FOR 1 MONTH! Deal applies automatically, just visit and subscribe.
---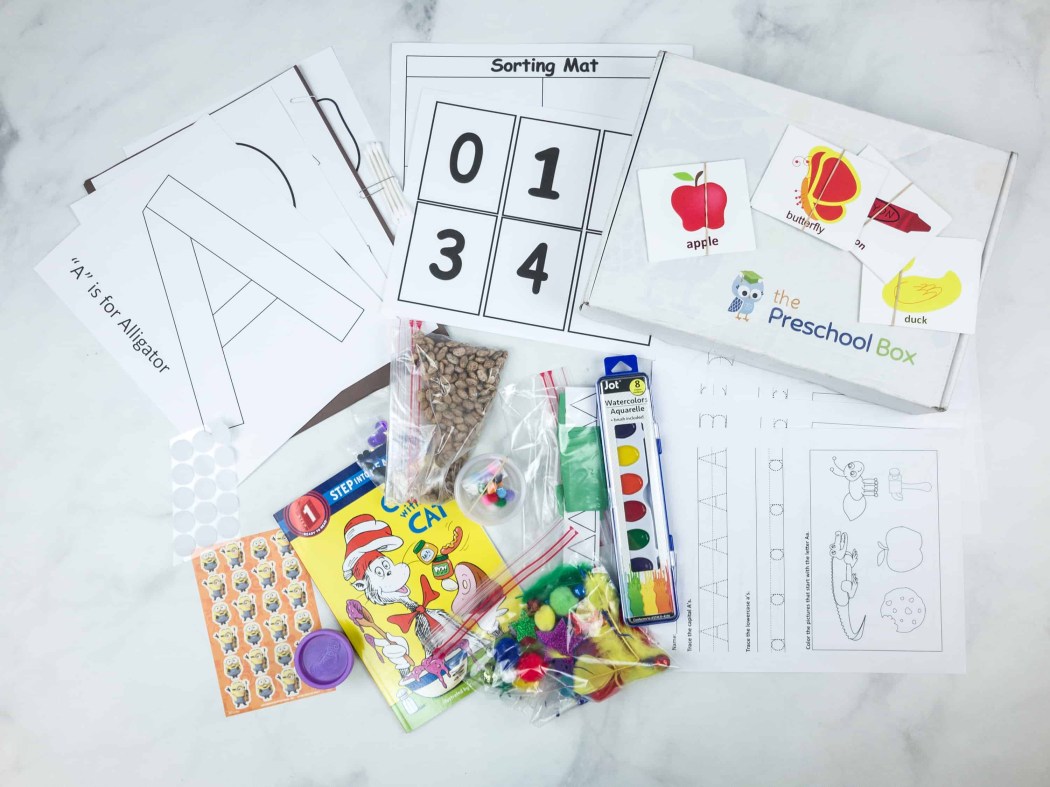 Image from: our review
What You Get: The Preschool Box is a monthly subscription curated for kids ages 3 to 4. They create a custom curriculum that usually includes basic math, phonics, and writing skills to prepare the kids for elementary school through fun arts and crafts. Choose a plan, and receive one, two, or three boxes depending on how many kids you have at home. It contains learning activities, games, stickers, and a book, plus some bonus items that the kids will surely love! What's also great about this subscription is that a part of the proceeds goes to their efforts of helping the Rafiki Orphanage in Uganda, Africa.
---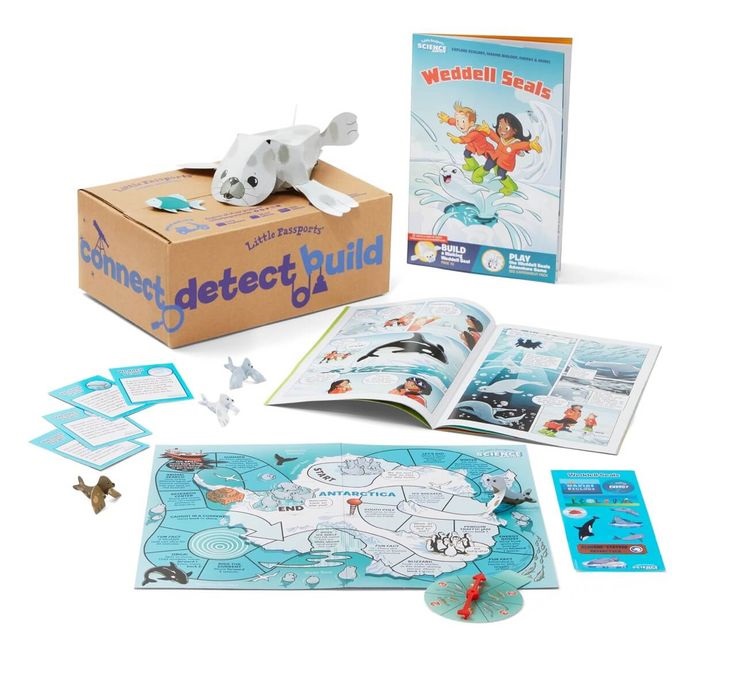 Image from: Little Passports Science Junior
What You Get: Little Passports Science Junior is a monthly subscription for the young and aspiring scientists of the future world! They aim to catch kids' attention through fun science experiments and develop a lifelong interest in the field. Each themed box comes with fun hands-on science experiments and projects, plus adventure comics with additional games and activities that explore the theme for the month. It also includes trading cards with fun scientific facts and stickers. It's a great learning tool, contained in just one box!
Deals:
Get 20% off SITEWIDE, including all subscriptions and store orders! Use coupon code SAVE20NOW.
Save 50% on any Little Passports annual subscriptions! Use coupon code 50OFF12MONTH.
---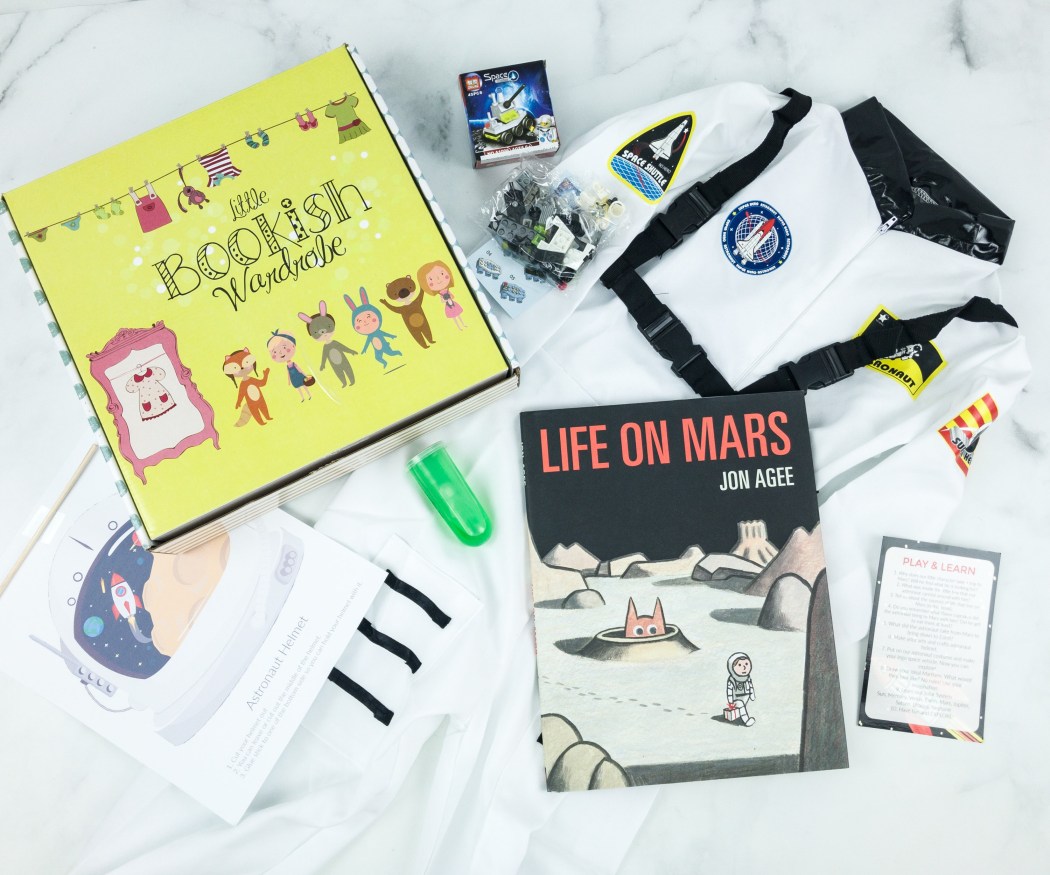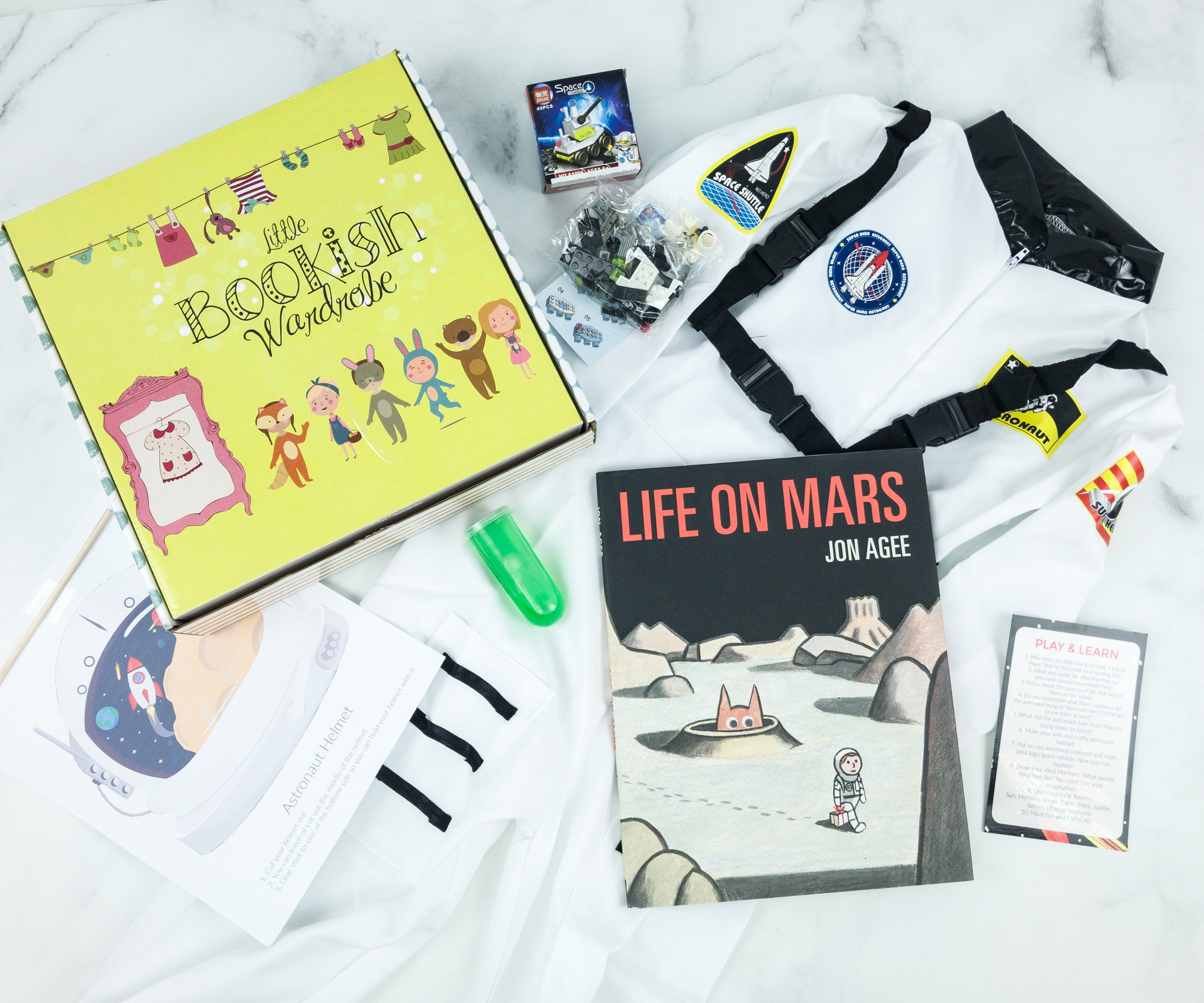 Image from: our review
What You Get: With Little Bookish Wardrobe Book Club, reading books and acting out the stories is more fun! This monthly kids' subscription sends you a book to read, along with costume pieces that match the theme and characters in the book. Each box also includes an arts and crafts pack and a challenge for the month for a more interactive and engaging child's play. Kids can nurture their love for reading, and at the same time, make use of their imaginations to act out some particular scenes in the story, creating hours of pure fun they'll never forget!
Deal: Get 10% off! Use coupon code HELLOBOOKISH10.
---
Image from: our review
What You Get: We Craft Box gives parents and their youngsters quality time through their boxes. This cool craft sub for kids comes with a themed story to inspire the kids, and crafts with multiple blanks, so that even parents and siblings can join the fun. All materials are included in the box (except for scissors) with easy-to-follow photo instructions. It is a good choice if you want to practice your kids' creativity and problem-solving skills. Some of the past boxes have featured themes such as dragons, robots, llamas, camping, and more! Have fun creating magical parent-kid moments with this subscription in the comfort of your homes.
Deal: Get $5 off on your first box! Use coupon code HELLO5.
---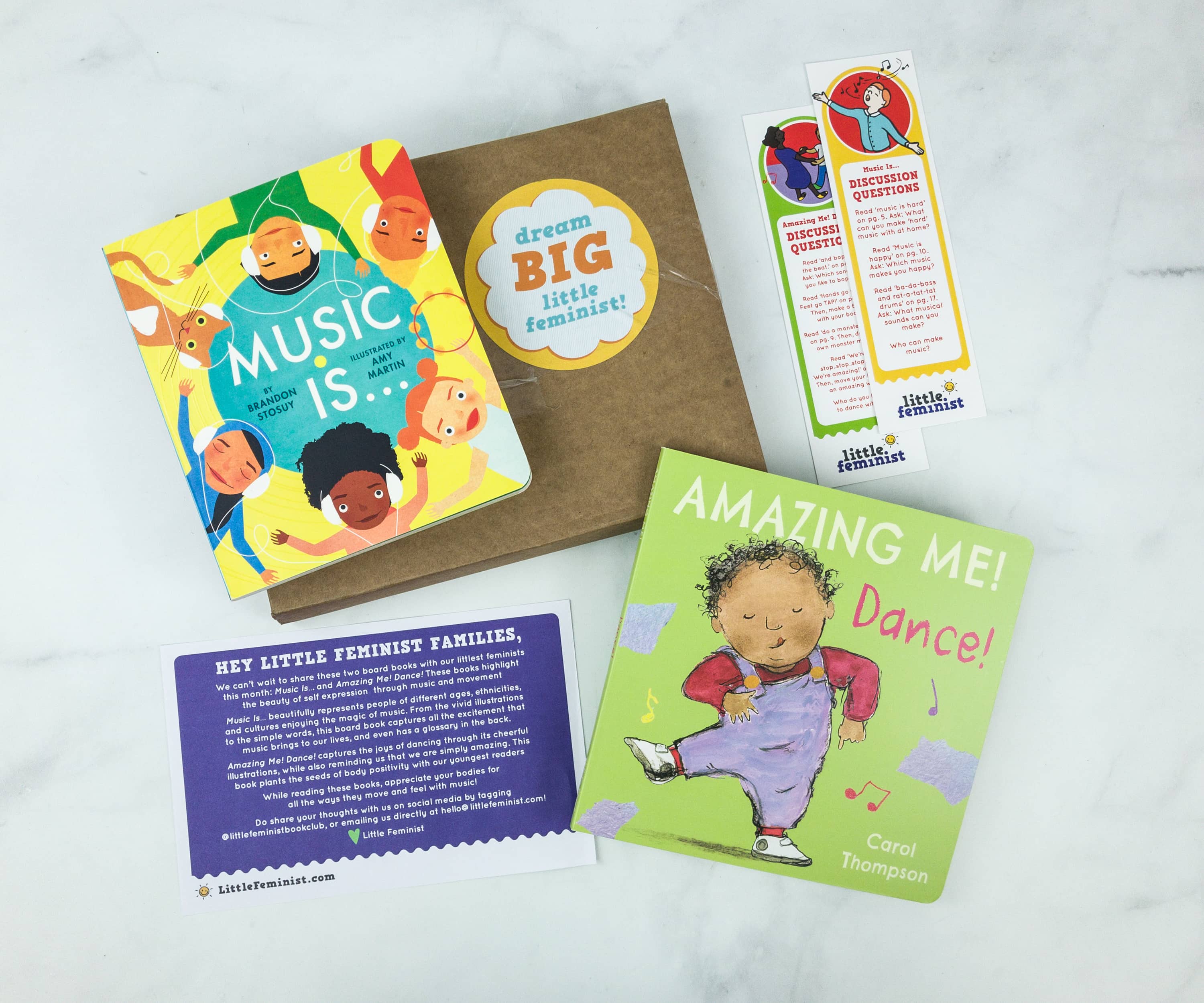 Image from: our review
What You Get: It's now easy to diversify your kid's bookshelf with books from the Little Feminist Book Club! This monthly book subscription promotes quality and empathy for everyone – genders, races, and families. They curate boxes based on age, and there are currently 3 subscriptions available: 0-3 years old, 3-7 years old, and 7-9 years old. Subscribers will get 1 to 2 hand-selected books that relate to the principle of feminism and equality, and the box also comes with hands-on activities or DIY play ideas! They even incorporate discussion questions to understand the concepts further, as well as a parents' letter that explains why they chose the books.
Deal: Get 15% off on all new subscriptions! Use coupon code HELLOSUB.
---
Image from: ABCmouse
What You Get: Give your kids the fundamentals for learning while they're still young. ABCmouse provides lessons and activities for children ages 2-8, allowing them to learn the basics at an early age. With a colorful and easy-to-use interface, kids will find their way through fun activities involving reading, math, science, and arts & crafts. What makes it more fun is that they can create an avatar to represent themselves while on the app. This works on both iOS and Android smartphones, PCs, and tablets!
Deals:
Pay only $5 for a 2-month subscription! Use this link to get the deal. Then only $12.99/mo until canceled in parent section.
Get 1 Year of ABCmouse for $45 – that's over 70% Off! ($45 per yr. until canceled) Deal applies automatically, just visit and subscribe.
---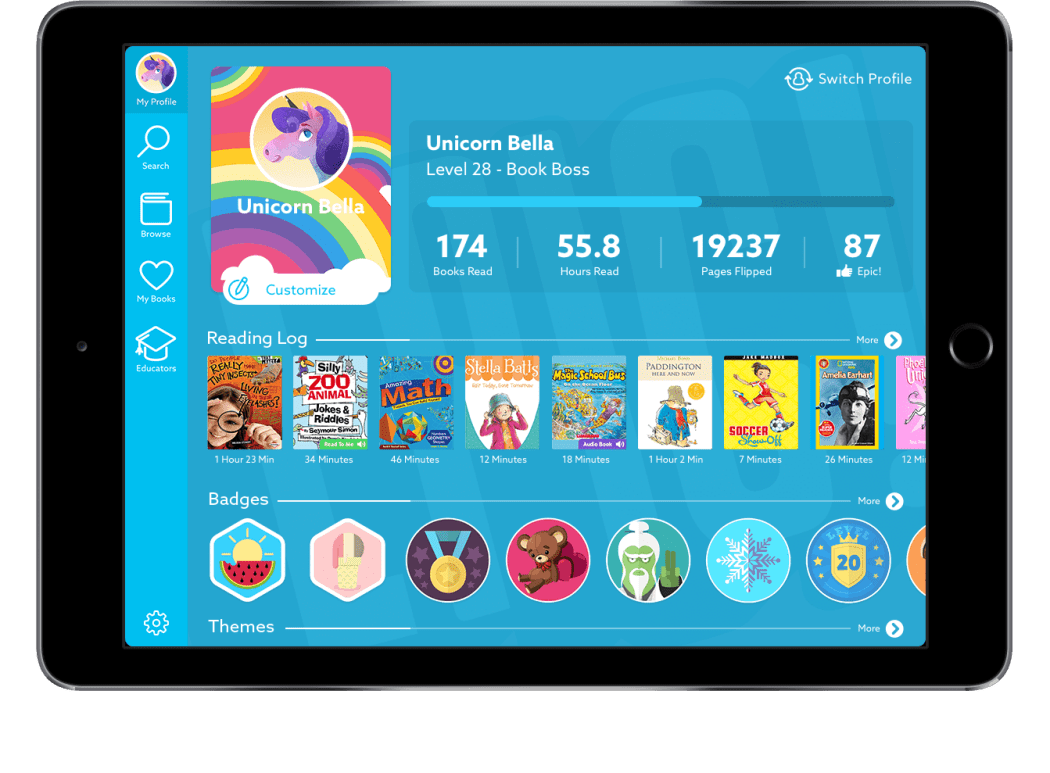 Image from: Epic! Books
What You Get: Nurture kids love for reading all while having fun! Epic! Books is a digital subscription for kids that offers 40,000+ book, audiobook, and video choices. This subscription is designed for children 12 years old and below. Their recommendation engine generates book suggestions based on the kid's interests and level, plus they also give badges to motivate the kids in reading. It is available on almost all platforms (iOS and Android), and the best part, no ads! With engaging stories and fun characters, kids will render more time reading and learning!
Deal: First month free! Deal applies automatically, just visit and subscribe.
---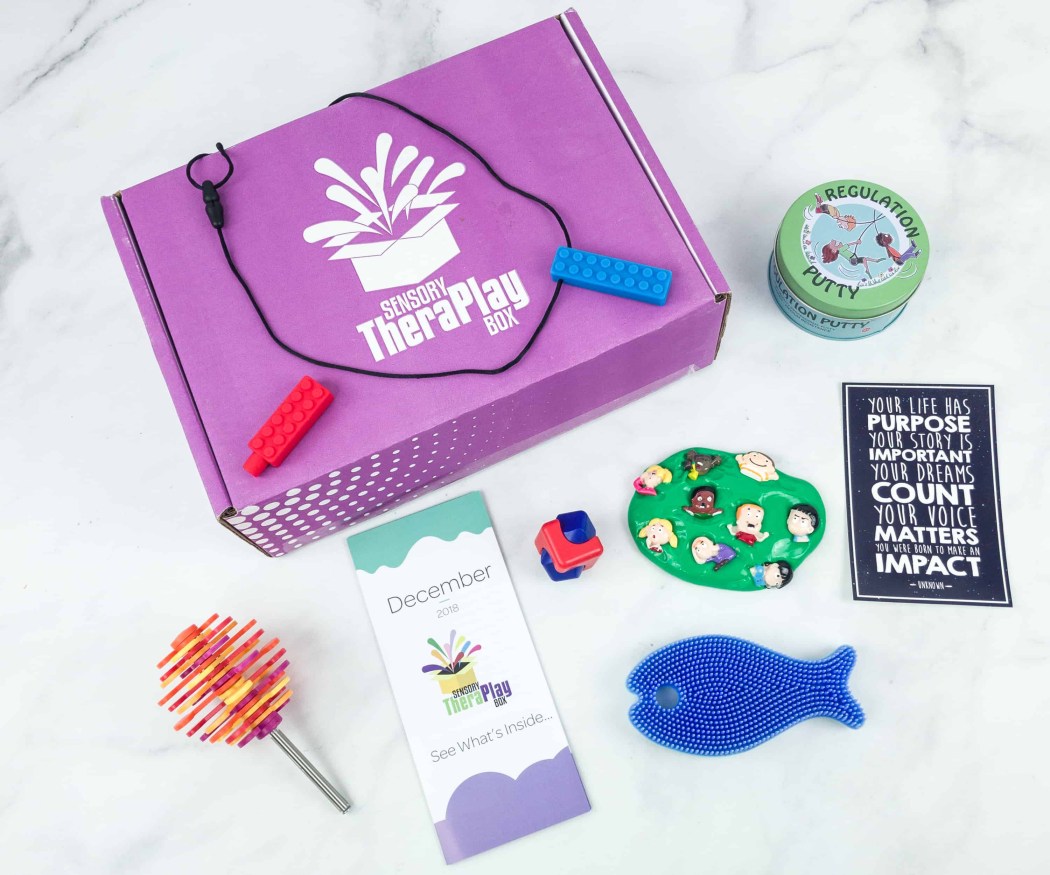 Image from: our review
What You Get: Sensory TheraPlay Box delivers sensory toys curated by a pediatric occupational therapist. This monthly subscription aims to help every child with autism, those with sensory processing disorders, and those who suffer from ADHD, anxiety, and behavioral issues. Engage your child in a fun playtime to help them develop sensory-motor skills, stimulate senses, and manage anxiety. Each box contains 5-6 high-quality developmental items like textured tactile toys, unique stress balls, light-up toys, and more! It also comes with a description card listing the common therapeutic uses of each toy.
Deal: Get 10% off your first box! Use coupon code WELCOME.
---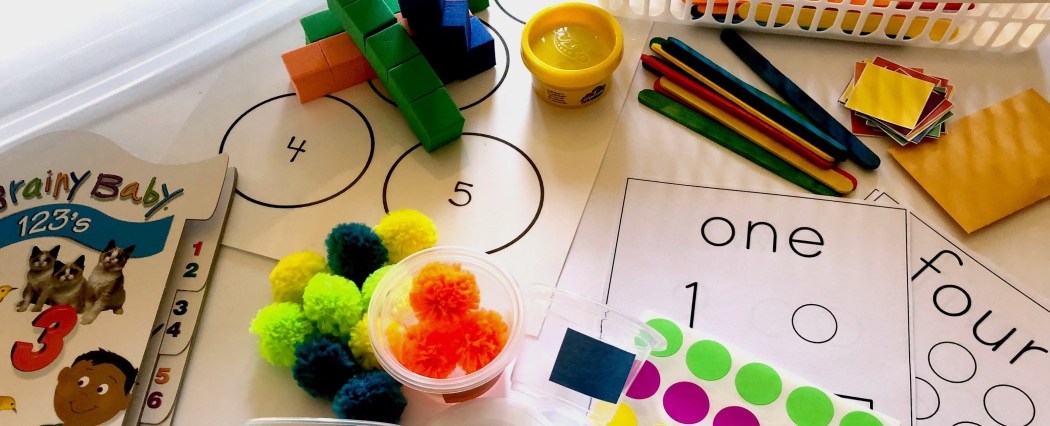 Image from: Little Learners Busy Box
What You Get: Little Learners Busy Box keeps your little ones busy doing activities that can help them learn new skills and have fun at the same time! Each big box comes with 5 or more kits that you can mix and match to create more learning opportunities, designed with busy moms in mind. Monthly boxes are curated around fun themes to encourage preschoolers to learn in a fun manner. Also available is the mini box that contains 3 reusable busy bag activities. Whichever box you choose, it'll include an insert with instructions and ways to mix and match the activities for more ways to play and learn!
---
Image from: Get Ready 4 Kindergarten
What You Get: Living by its name, Get Ready 4 Kindergarten is a subscription providing hours of fun play and learning without screen time. Preparing preschoolers before they enter kindergarten, they bridge home to school to support every child's learning. Monthly boxes are uniquely themed and contain everything you need to further explain the chosen topic – in a fun way! Each box is built around the 5 building blocks (read, think, talk, play, and do) to help children thrive. A preschool in a box, that's what this subscription is! And if you have more than one preschooler at home, available also is the KinderCarton Plus, great for sharing among kids!
---
Image from: HOMER
What You Get: Let your kids take a step forward by providing them with the best educational support. HOMER offers learning through colorful, fun, and engaging play-based activities. These are thoughtfully created by learning experts to help build kids' foundation skills. With over a thousand interactive lessons, stories and activities, kids will find just the right activities for their age, interest, and type of learning. They also offer Explore Kits, containing fun hands-on activities delivered to your mail monthly. Get the best of both worlds when you sign for a Digital + Hands-on membership!
Deals:
Get 30 days FREE trial! Use this link to get the deal.
Get 50% off when you sign up for a Lifetime subscription! Use this link to get the deal.
---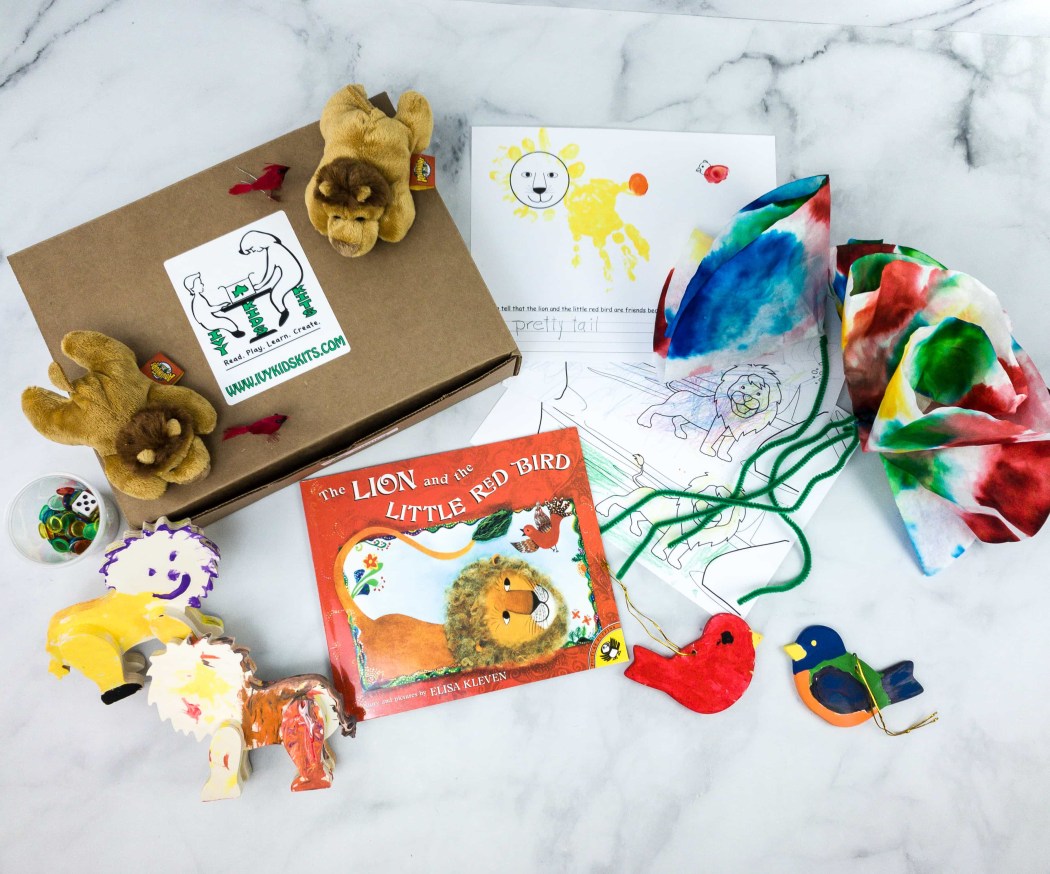 Image from: our review
What You Get: Ivy Kids is a monthly subscription that helps establish your kids' solid foundation in Literacy, Science, and Math. This educational box includes activities that inspire parents to bond with their young children while also providing meaningful play for them. Created by certified early childhood teachers and tested by children, each box contains lots of uniquely fun, thematically-focused activities that reinforce children's creativity, critical thinking, and problem-solving, appropriate for their age. The kit will contain a classic children's book, 10 activities related to the book of the month like art projects, board games & more, detailed instructions, and a personalized item for your child (when you opt for a 6-month subscription).
Deals:
Get 10% off on any past kits! Use coupon code PASTKITS10.
Save 20% on your first box! Use coupon code IVY20 .
Get 10% off past boxes! Use coupon code PASTKITS10.
---
Image from: Preschool2U
What You Get: Fun learning at home is what Preschool2U is all about! This monthly educational subscription supplies you with everything you need to keep your preschoolers ahead when it comes to developing knowledge. This gives young ones a head start in math and literacy, writing, art, and science with over 20 activities in just one box, sent directly to your mail. Monthly boxes are filled with engaging activities, all parent-approved and teacher guaranteed! It includes a 4-week lesson plan, activity book, and all the necessary supplies. You can also add additional boxes at 25% off each.
---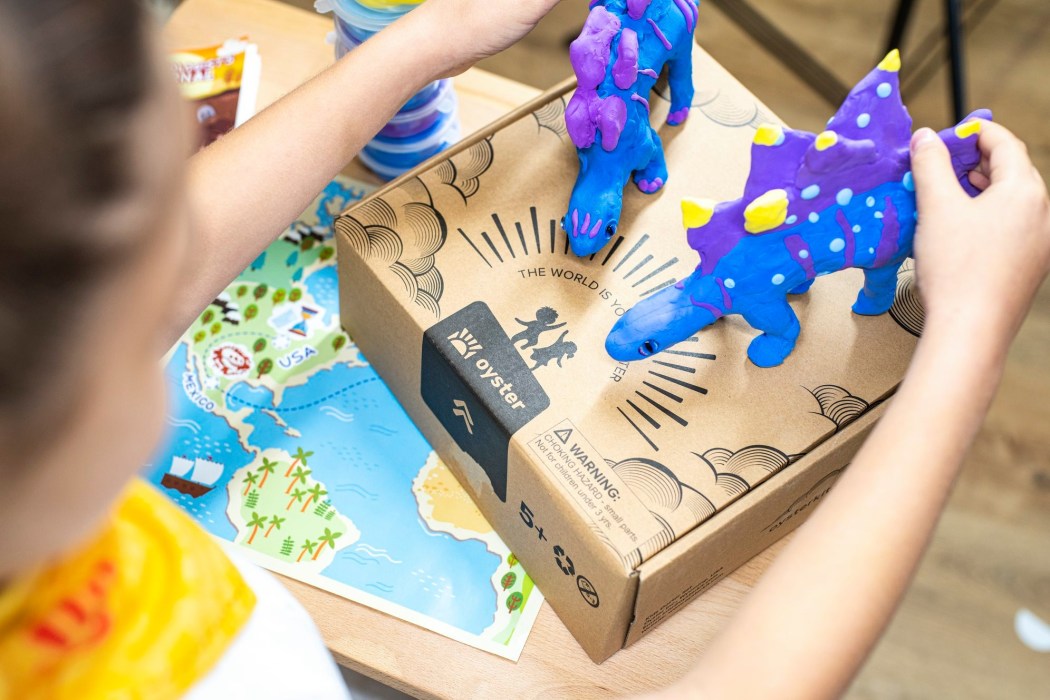 Image from: Oysterkit
What You Get: Oysterkit is not just about fun hands-on activity but STEM and career explorations too! This subscription teaches kids how to be practical and creative, allowing them to learn real-world knowledge and explore different clusters. There are 3-5 experiments in each kit related to a profession, and it includes costumes and activities with detailed instructions for a worry-free creativity boost! It's a fun and better way to learn real-life skills through fun role-playing games, whether they want to test how to be a doctor, artist, detective, chef, or what else.
Deal: Get $10 off on any length subscription! Use coupon code HELLOSUBSCRIPTION10.
---
And there you have it, our list of the best subscription boxes for preschoolers!
Want to see more subscriptions? Check out our list of all the best subscription boxes in every category!