Image from: Lettuce Grow
Growing at home is the healthy, hyper-local future of food. And we've made it easy enough for just about everyone. Your Lettuce Grow membership includes all the seedlings, gear, and know-how you need to grow a huge variety of super fresh produce. Enjoy homegrown food with the ones you care about — all while nurturing your community, the planet, and your taste buds.
---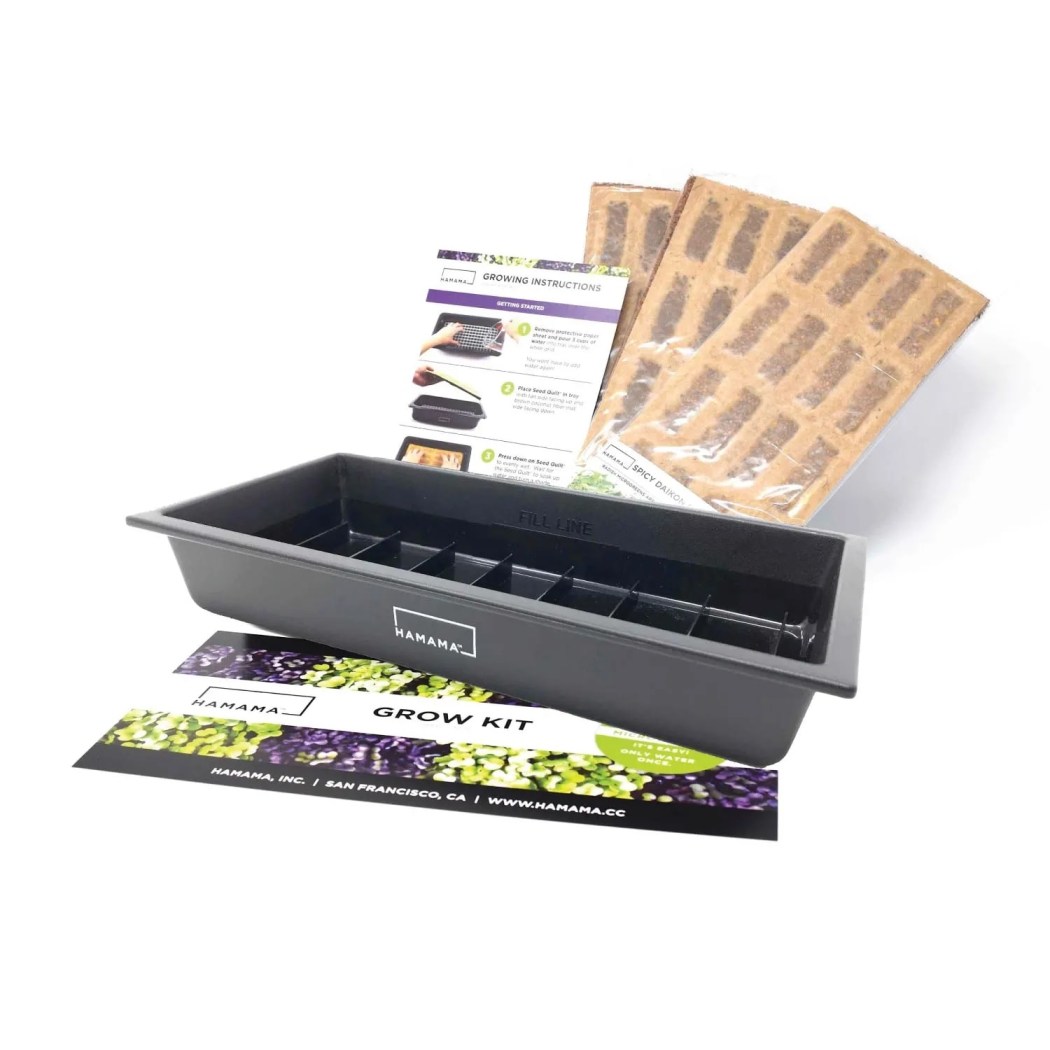 Image from: Hamama
Everything you need to start growing! Includes reusable grow tray, easy instructions, and 3 Seed Quilts.
---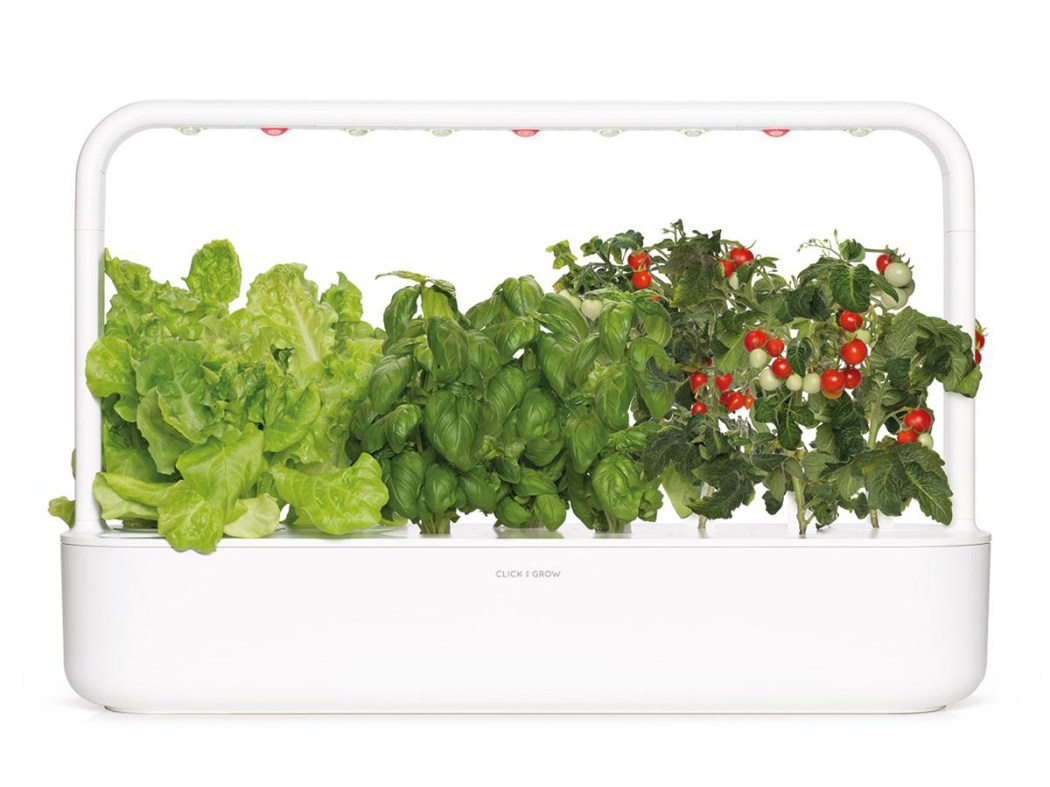 Image from: Click and Grow
Click & Grow unites nature and technology to help you grow plants effortlessly. Free of pesticides, plant hormones, and all other suspicious substances, Our Smart Gardens use automatic monitoring and specially developed Smart Soil to balance oxygen, water and nutritional ingredients so plants thrive. With our sleek, beautifully designed gardens you can fill your home with fresh food, flowers, and herbs 24/7, no green thumb needed!
---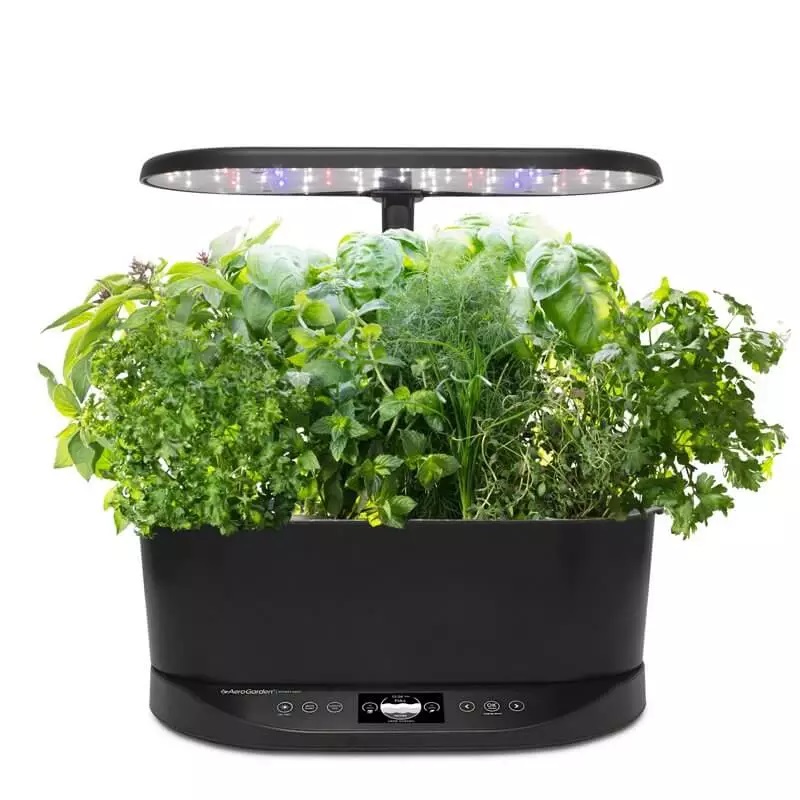 Image from: Aero Garden
All AeroGardens feature our proprietary NASA-tested technology which allows consumers to garden indoors, year round, with no dirt, no weeds and no green thumb needed. AeroGardens are complete indoor gardening systems with built-in, full spectrum grow lights, patented nutrients, auto-feed, water and lighting systems, and simple yet sophisticated control panels for guaranteed success.
---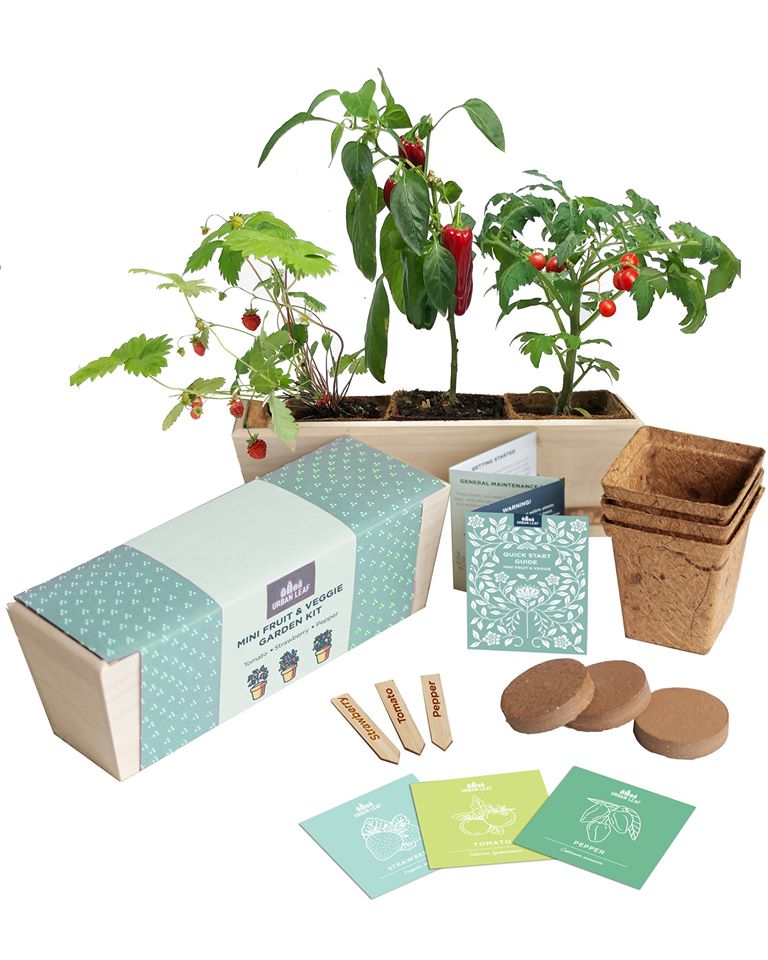 Image from: Urban Leaf
No space? No worries. Turn any space of your house into an edible urban oasis with these gardening kits from Urban Leaf.
---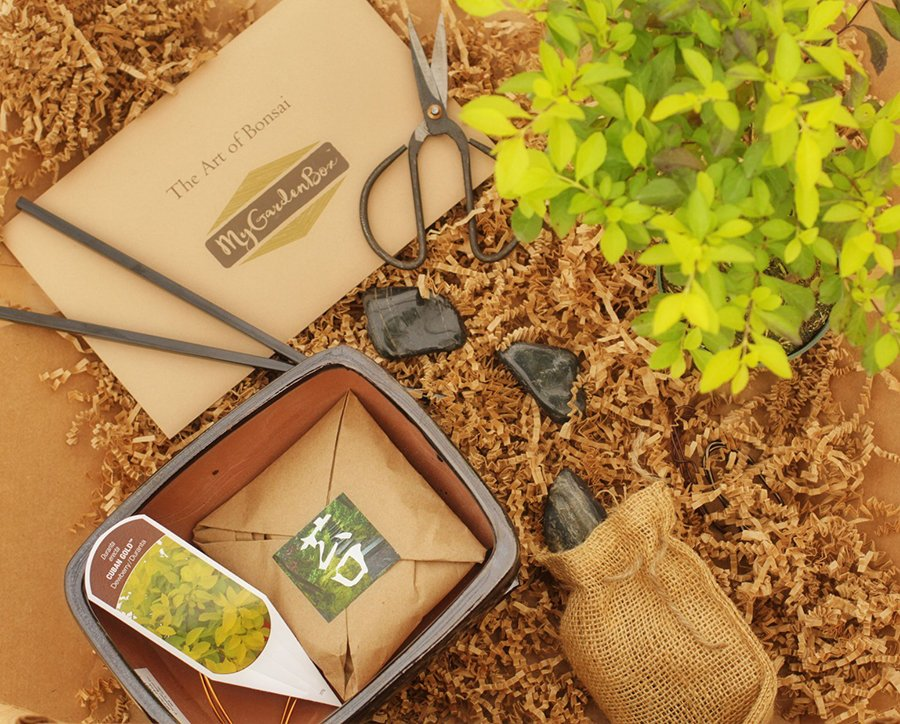 Image from: My Garden Box
We are gardeners, growers, friends, and family. We believe in sharing gardening with everyone willing to dig in the dirt with us. Each month our gardeners and growers put together a special gardening collection just for you. We include up to three live plants or bulbs; as well as various care, maintenance, and/or decor items. The collections our gardeners and growers assemble are seasonally relevant and Hardiness Zone accurate. You'll receive plants such as kitchen herbs, houseplants, holiday bulbs, flowering perennials, succulents, and more!
---
Image from: Garden Tower Project
Do good, produce & sell the Garden Tower: The revolutionary composting vertical food garden that creates its own organic fertilizer!
---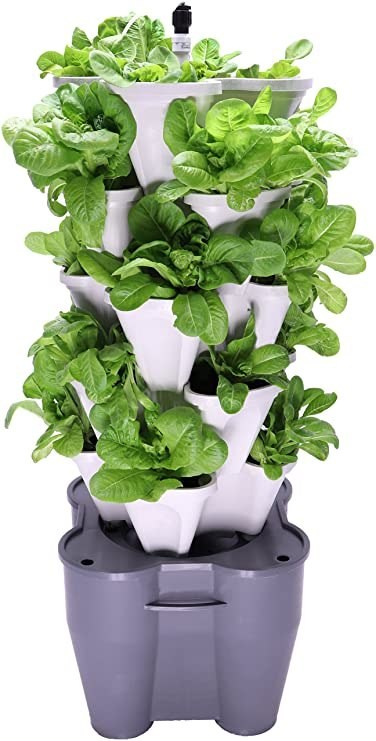 Image from: Mr. Stacky Smart Farm
Smart Farm by Mr Stacky Change Your Lifestyle Grow Healthy, Nutrient-Rich Food Easier, Faster, and More Convenient Then Ever Before Set Timer To Water Automatic Daily (Simple) Go On Vacation And Come Back To A Thriving Garden.
---
Image from: Garden Outside The Box
Traditional Hobby - Modern Approach Nothing better than adding homegrown veggies and herbs to all your meals. No need to be a professional chef or a gardener to enjoy. Easy to grow - Easy to use - All ages will enjoy! Adds bursts of flavor and nutrition! Contains: Organic, Non-GMO Untreated High Quality Seeds Indoor or Outdoor growing Year-round
---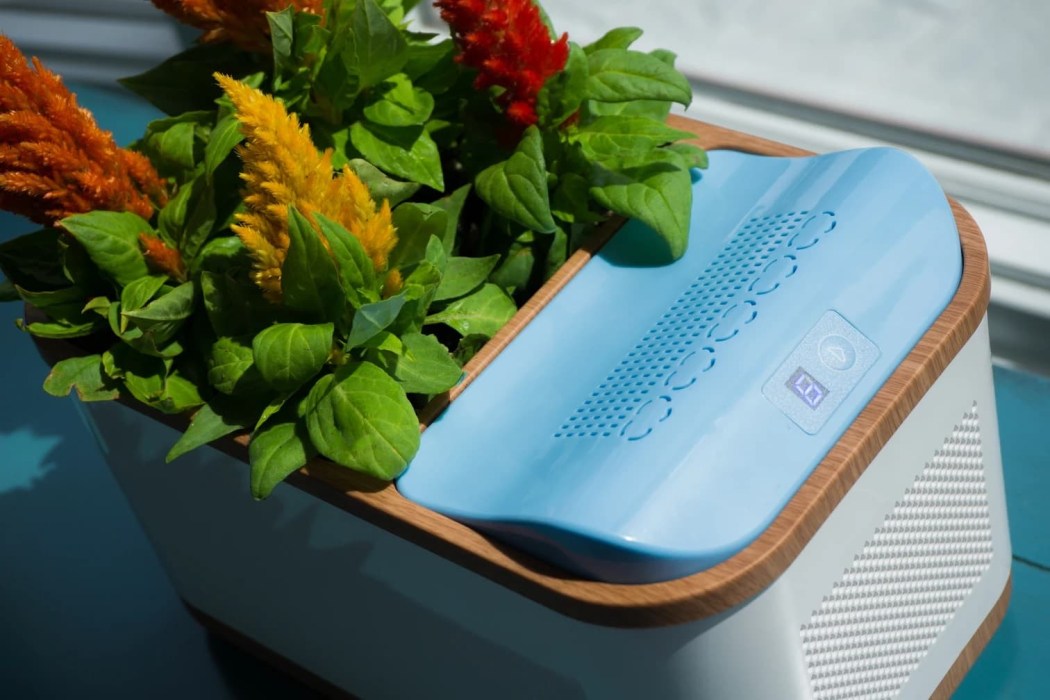 Image from: Dewplanter
It's now effortless to keep your plants alive. Dewplanter takes care of all your plant's hydration needs by watering itself using condensation, so you won't have to do a single thing.
---
MasterClass has launched a new class  – Ron Finley Teaches Gardening!
When Ron Finley first grew a garden on a curbside dirt strip, he got cited—and then a warrant was issued for his arrest. He fought back, got the laws changed, and started a movement. Now the community activist and self-proclaimed "Gangster Gardener" is teaching you how to grow your own food, keep your plants alive, and find beauty and freedom in gardening no matter the size of your space. Start planting a revolution.
Subscribe to the MasterClass Annual Membership for access to all 85+ instructors for an entire year for just $180! See our MasterClass review to find out more details about this subscription.
---
Image from: Grow-Anywhere Growhouse
How does our garden grow? Why, in this mountable growhouse—now sporting a new, all-brass get-up. It nourishes low-to-bright light loving plants without a wink of sunlight, even if you've got a less-than-green thumb. (Simply mount, add plants, and set the timer.) An LED with a built-in timer ensures your plants get just the right amount of TLC, plus there's an app that lets you control all that glow on the go. Just add water, then let this magic box do its thing.
---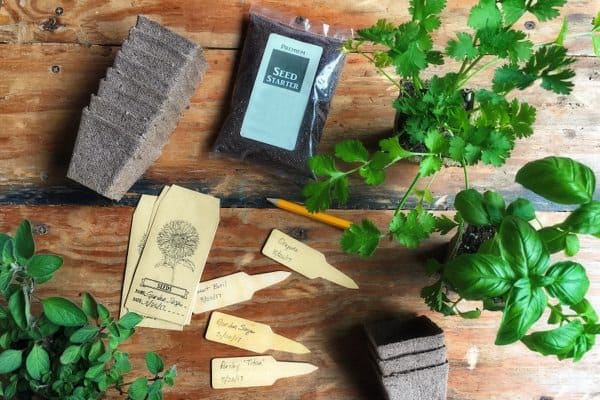 Monthly boxes contain everything kids need to assemble and grow little themed gardens: herbs & fruit plants, perennials, terrariums, houseplants, aquatics, and much more. Kids will learn about nature by exploring it firsthand. Each month you can expect to receive a ready-to-build garden project with complete kid-friendly instructions.
---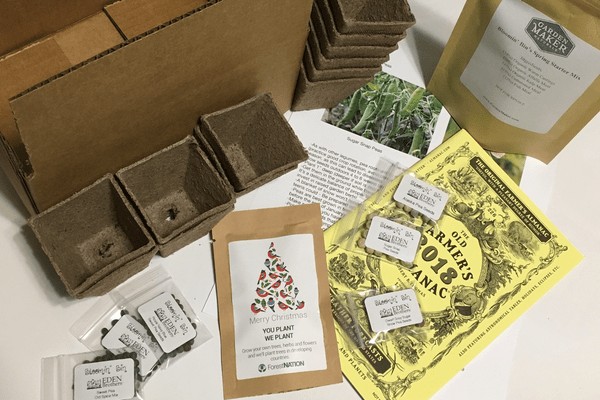 A subscription box for gardeners of all skill levels! We send seeds (and sometimes live plants) that are well suited to the time of year! Get Just Seeds, or go for a Bin with seeds, items, and knowledge to get started. Just add soil, water, and sun!
Deal: Save 10% on your subscription! Use coupon code subscribinbox1.
---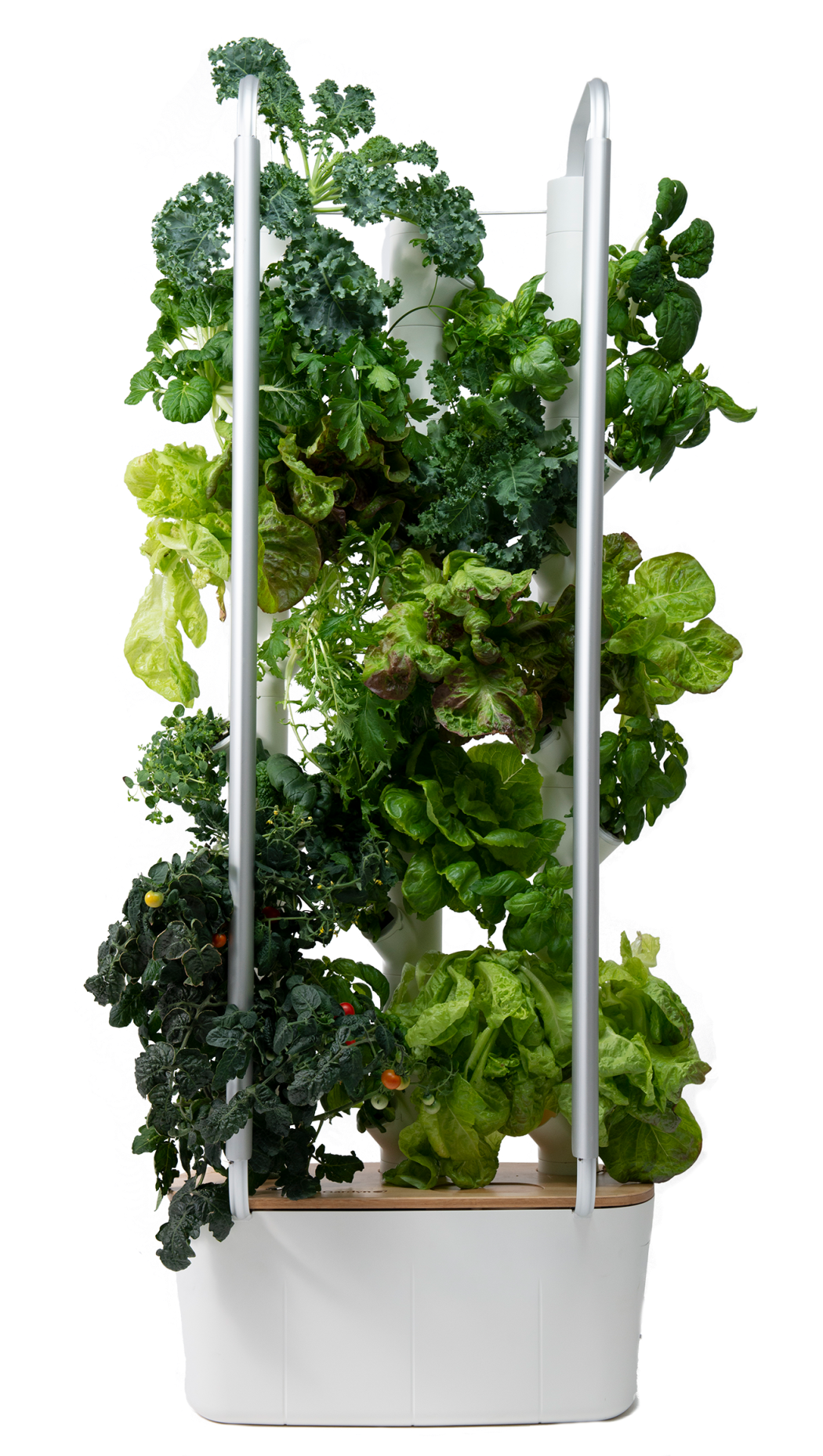 Gardyn is designed to grow anywhere. Whether you live in an urban apartment or suburban home, Gardyn only needs two square feet to grow all the produce you need year-round. No sunlight or water outlet required.
---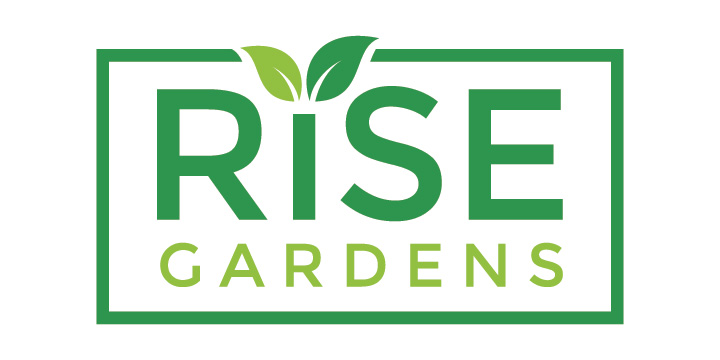 A beautiful, indoor garden for growing healthy herbs, micro greens and veggies year round. The most productive system on the market, Rise Gardens' makes it easy for you to have a fresh indoor herb garden and indoor veggie garden at the same time.
---
Don't forget to check out our list of all the best subscription boxes in every category!