The world is faced with technological advances and innovations for a good reason. Most people get engrossed by the future and digital age, and we are not leaving the kids out of it. Learning computer languages can be quite a task, but with the help of coding subscription boxes, kids will learn how to converse one on one with computers!
These subscriptions are a great approach for kids (or teens or tweens) to improve their problem-solving and logical thinking skills. Made to be engaging and fun, kids can enjoy working on projects and new concepts that'll keep them entertained for hours! Coding and programming subscriptions also teach them to build or create something they can use in everyday life and even learn how things work. It's life-long learning they need to become the world's next future innovators!
Learn to write code and tell computers what to do and how to behave! Here are our top picks for the best coding subscription boxes for kids. These subscriptions are highly educational and will keep kids busy for hours!
The Best Coding Subscription for Kids!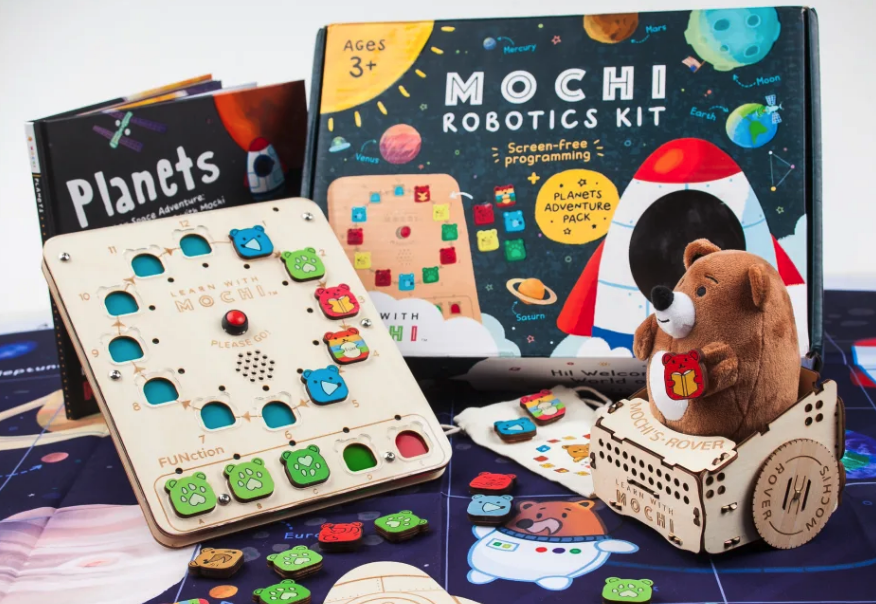 Image from: Mel Coding by Mel Science
Why We Love Them: MEL Science has expanded its educational subscription line and now offers MEL Coding. This monthly subscription is a great way to teach children how to code without the screen! It is for kids ages 4-7+, and it covers a wide range of topics, including numbers and biology. The subscription begins with a starter kit, and it includes the basic supplies for screen-free coding. Each monthly set includes a new book, story map, coding blocks, 3D puzzles, and STEM games, making the learning process unquestionably entertaining! Not to mention, materials are all recyclable, eco-friendly, and guaranteed safe for kids. With monthly hands-on experience, future innovators will surely master the fundamentals of computer programming and computational thinking.
Price: Get the box for $20.90 a month.
Deal: Get 30% off your first month! Use coupon code IGNITE.
---
Image from: Bitsbox
Why We Love Them: Bitsbox requires no coding experience! Kids can feed their minds with crazy and fun activities to work on every month. This subscription introduces the art of coding to kids ages 6-12 years. As long as they can read, they can build apps on the Bitsbox website, and these would work on any mobile device! Subscribers can choose between a monthly digital subscription (Digital Bitsbox) or an entire physical subscription (Basic Bitsbox or Deluxe Bitsbox). A physical box will include an entire activity book, app trading cards, repositionable stickers, temporary tattoos, mystery toys, and of course, the teachings for the kids to learn how to code. The digital box comes with 10-12 printable coding super cards and a printable grownup guide. Each month, kids will receive new concepts or projects ranging from the simplest one to more advanced and complicated, where they can dedicate their time and learn to love coding!
Check out Bitsbox Review to learn more.
Price: Choose your subscription From Basic for $29.95 per month, Deluxe for $44.95 per month, or opt for the Digital plan for $19.95 per month. They also offer 3,6, and 12 month prepay plans for more savings!
---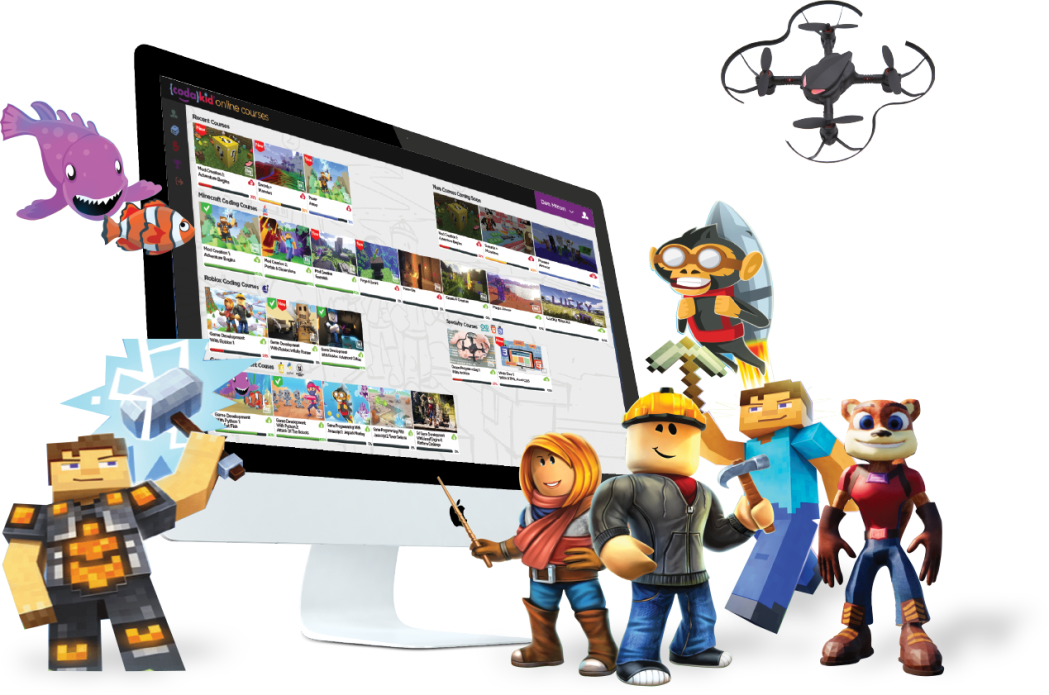 Image from: CodaKid
Why We Love Them: CodaKid offers courses that teach kids how to code with professional tools and languages. Courses are designed incredibly fun and engaging to encourage kids to get a head start for the digital age and become future innovators. There are 68 online courses available, and they frequently add more, to coach kids to create games, Minecraft and Roblox mods (yay!), and apps, and each one takes 30-60 hours to complete. They even provide help for kids through email or screen sharing and give out badges too! It's an excellent way for kids to not just play games but actively engage and learn computer languages as well.
Price: Monthly Subscription is $25.
Deal: Get 2 weeks FREE Trial! Use this link to get the deal.
---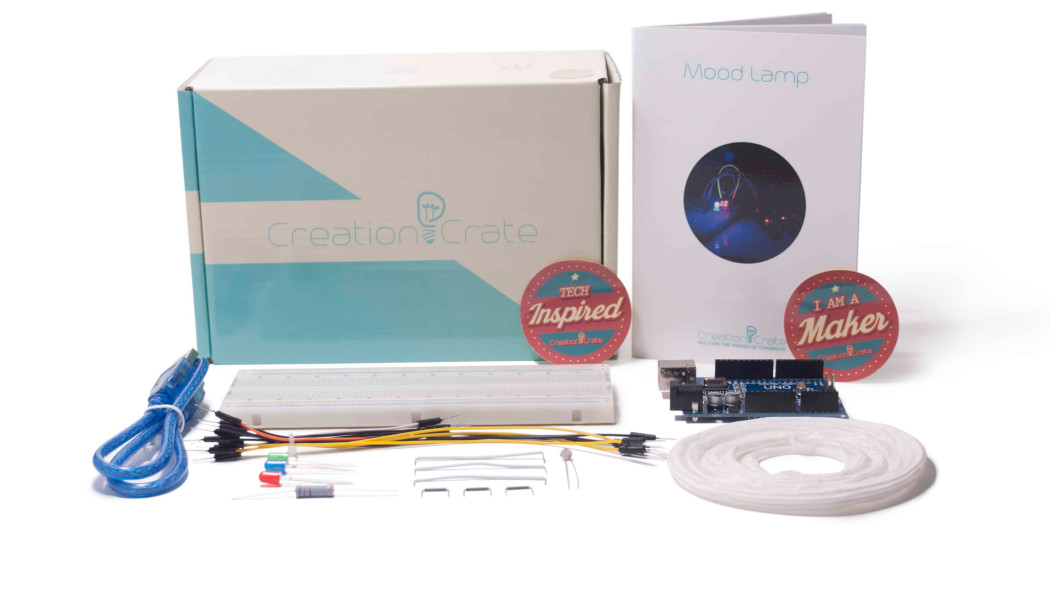 Image from: Creation Crate
Why We Love Them: Creation Crate lead kids and teens to be the creator that they can be! This subscription is focused on teaching real-world skills that young innovators can use every day. Boxes include all the needed components or parts with online instructions, video tutorials, and one on one troubleshooting support. Each project gets more challenging as you step forward, helping you move up the ladder one at a time, starting from beginner to tech wizard! With the help of this subscription, you can unpack your kid's potential, all in the comforts of your own home.
Read Creation Crate Reviews to learn more.
Price: 1 project delivered every month for $29.99. Get bonus gifts when you subscribe to the 3, 6, or 12 month plan options!
Deal: Save 10% on your first box! Use coupon code HELLO10.
---
Image from: Beautiful Discovery
Why We Love Them: Beautiful Discovery allows kids (or teens and tweens) to discover the fun of coding while earning STEAM skills! This educational subscription offers monthly kits with visually engaging patterns to decode, all inspired by nature. Help unleash your little innovator's STEAM skills as they try to figure out how to untangle these patterns. Each box includes a mix of art, science, engineering, math, code, and eco games to instill wonder and help kids have deeper learning on how things work. Monthly kits also come with access to science-based games, drag and drop block code, stories, and more fascinating lessons. Future programmers will not only find this challenging but enjoyable at the same time!
Check out Beautiful Discovery Review for more info.
Price: Delivers monthly for $35.
---
And there you have it, our list of the best coding subscription boxes for kids! Which one do you want to try?
Make sure to check out our list of all the best subscription boxes in every category to find more!
Say Hello to More Kids Educational Subscriptions!