Children have a boundless imagination that can be channeled into beautiful creations through arts and crafts. Whether it's painting, drawing, or sculpting, providing them with the right tools and guidance can bring out their inner artist. With the best art and crafts subscription boxes for kids, your little ones can explore their creativity and learn new skills with each project – opening a world of possibilities for young artists.
Show More (11 items)
These arts and crafts subscriptions are a great way to keep your kids engaged and inspired with fun and exciting art projects. With easy-to-follow instructions and materials included, you can sit back and watch your kids' creativity flourish. From painting sets to DIY jewelry kits to clay modeling projects, these subscription boxes offer a wide range of activities that are perfect for kids of all ages.
If you're looking for a fun and easy way to keep your kids entertained and engaged in art, check out our list of the best kids' arts and crafts subscription boxes below! For even more suggestions, don't forget to check out our complete list of arts and crafts subscriptions for kids!
The Best Arts and Crafts Subscription Boxes for Kids!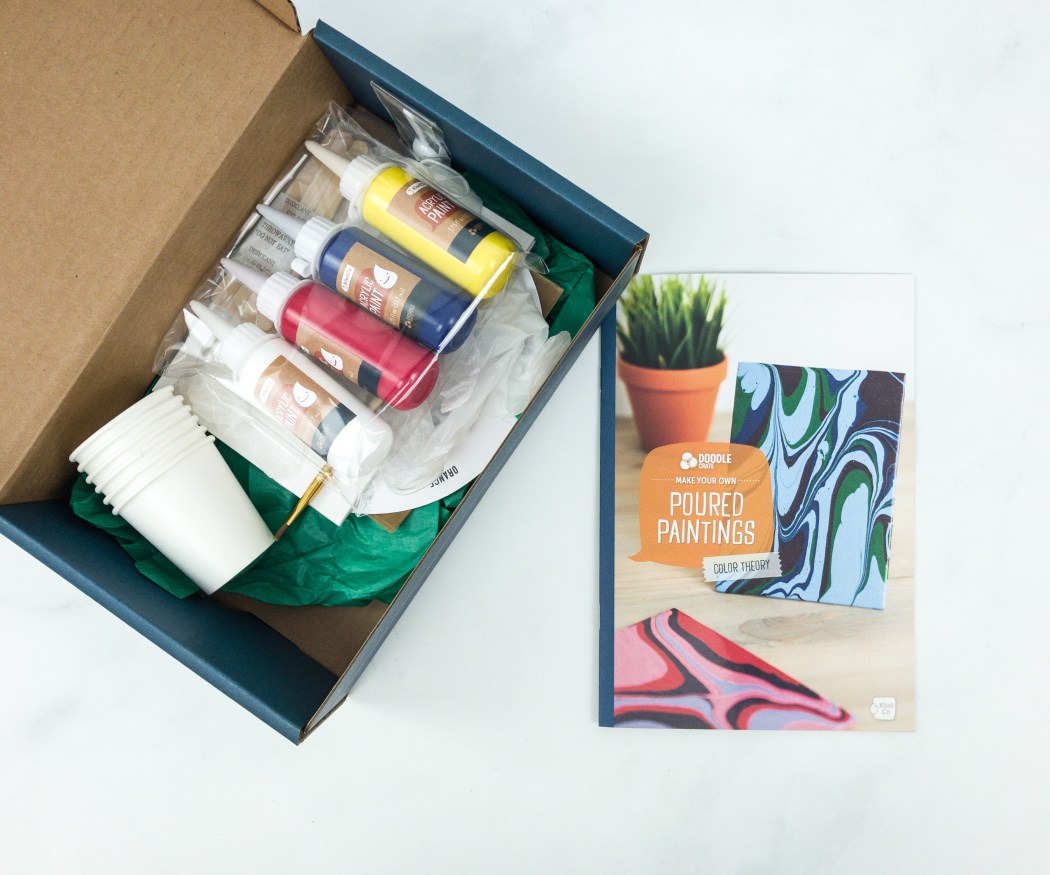 Image from: our review
Why We Love It: For kids 9 and up, Doodle Crate by KiwiCo inspires young makers to learn new skills and have creative confidence through arts and craft projects. Crafts made from the kit can be kept simple, or they can be made as intricate – kids can decide on how they want to finish their project. The result is nearly always something you will want to save! Aside from all the necessary supplies, each crate also includes a booklet with an excellent textbook quality background on the project's subject matter.
Deal: Save 30% on your first month! Use this link to get the deal.
---
Image from: our review
Why We Love It: Each We Craft Box comes with a themed story to inspire the kids, and crafts with multiple blanks, so that even parents and siblings can join the fun! All materials are included in the box, except for scissors. It is a good choice if you want to practice your kids' creativity and problem-solving skills. Some of the past boxes have featured themes such as dragons, robots, llamas, camping, and more!
Deal: Get $5 off on your first box! Use coupon code HELLO5.
---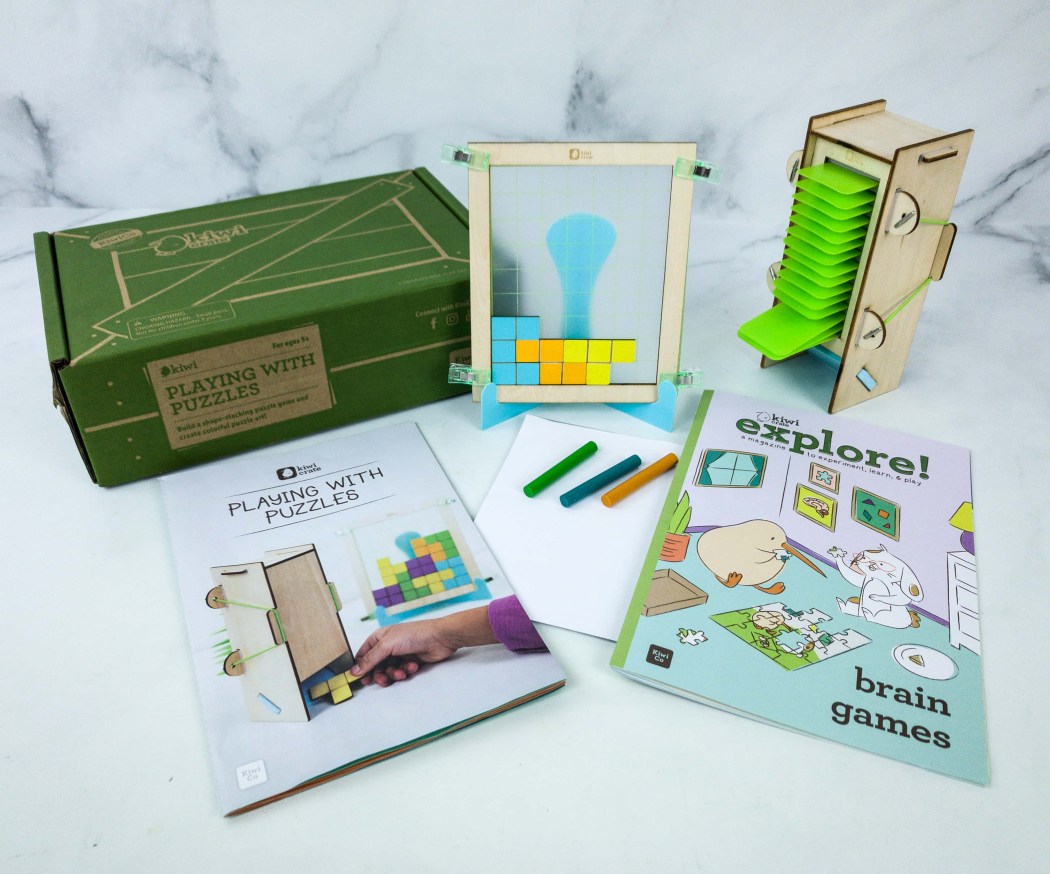 Image from: our review
Why We Love It: Kiwi Crate by KiwiCo is a kid's craft and activity subscription box that comes with everything you will need to finish a project that you can use for playtime. The contents are intended for 5 to 8-year-old kids. Sometimes, projects require parental assistance, which also makes it a great box for a parent-kid bonding activity. Aside from all necessary supplies for the featured activities, each crate also includes an issue of explore! magazine.
Deal: Save 30% on your first month! Use this link to get the deal.
---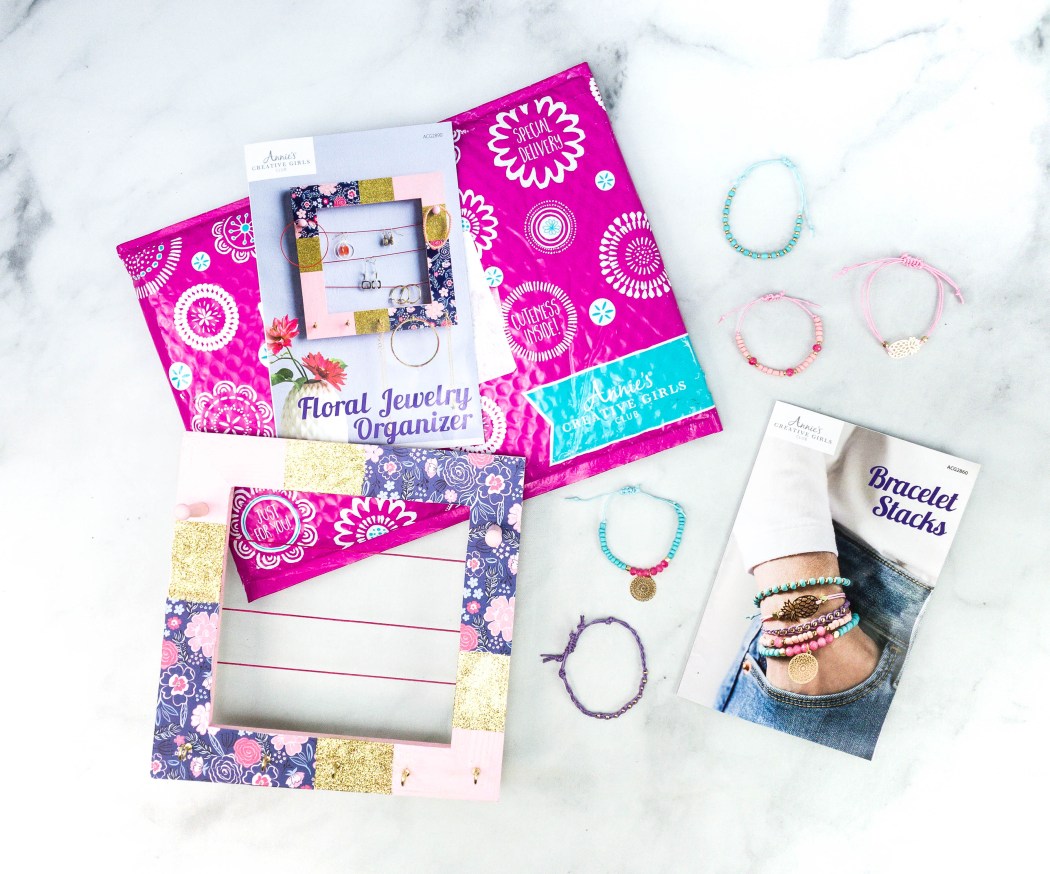 Image from: our review
Why We Love It: Annie's Creative Girls Club is a monthly subscription of DIY craft by Annie's. This is to encourage girls ages 7-12 to get creative and spare their free time with fun projects to finish! Receive not just one but two kits per month! Inside, you'll find all the materials needed plus photographed step-by-step, easy-to-follow instructions. Kids will be introduced to different techniques and skills that they can use again and again. Each project features different skills like painting, beading, stitching, paper crafting, and much more!
Deal: Get 50% off your first month! Use coupon code SHARE50 and Use this link to subscribe.
---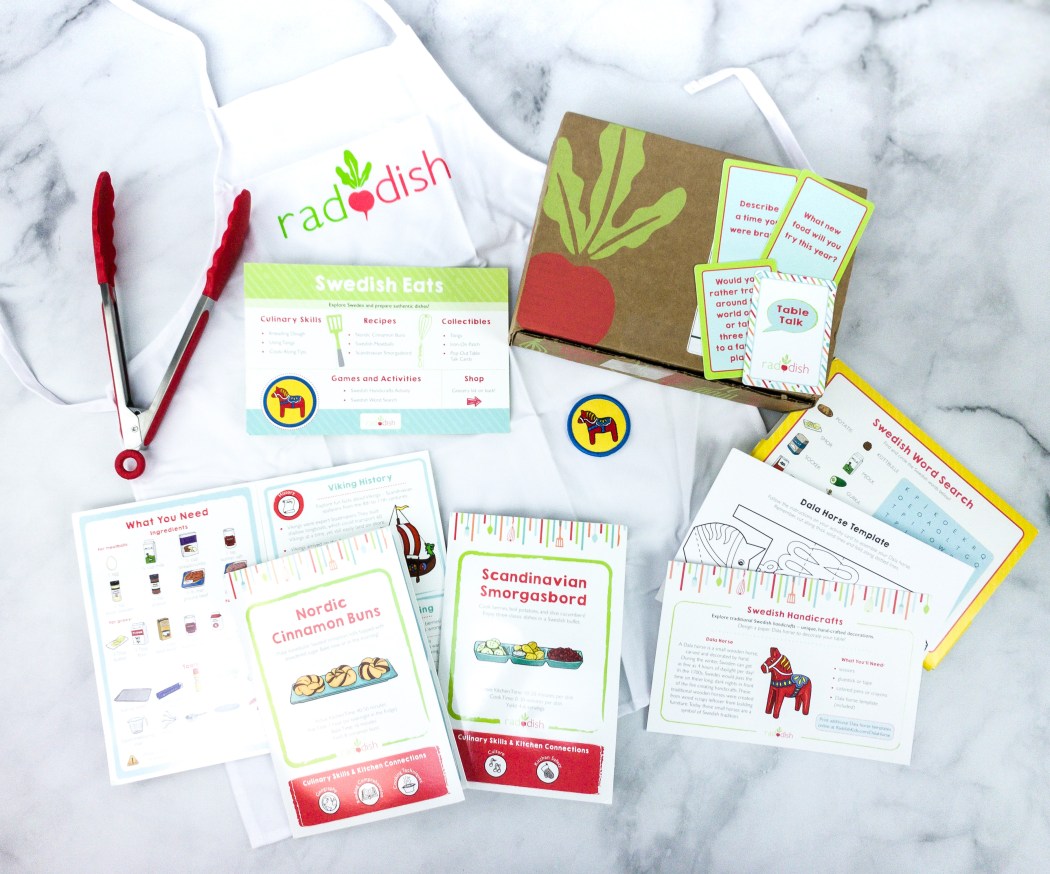 Image from: our review
Why We Love It: Raddish Kids is a cooking club designed for kids 4 to 14+. They nurture kids' confidence in the kitchen and beyond. They believe that the power of food brings families together, expands the conversation, and strengthens relations, which we also believe is true. These monthly kits make learning fun and easy! You'll get 3 illustrated recipe guides, 3 skill cards, a quality & kid-friendly kitchen tool, table talk cards, a complete grocery list, a collectible apron patch, and a creative kitchen project! There's also bonus digital stuff on their website called the Bonus Bites, where you can access a bonus recipe, a Spotify playlist, dietary modifications for the month's recipe, and even download a homeschool lesson plan. Every kit has a theme – no repeats! that falls in one of four categories – Seasonal Spotlights, Global Cuisine, Creative Cookery, and Holiday Celebrations.
Deals:
Get your first month FREE when you sign up for any 6- or 12-month plan! Use coupon code FREEMONTH.
Get a FREE Apron with 6+ month membership! Deal applies automatically, just visit and subscribe.
---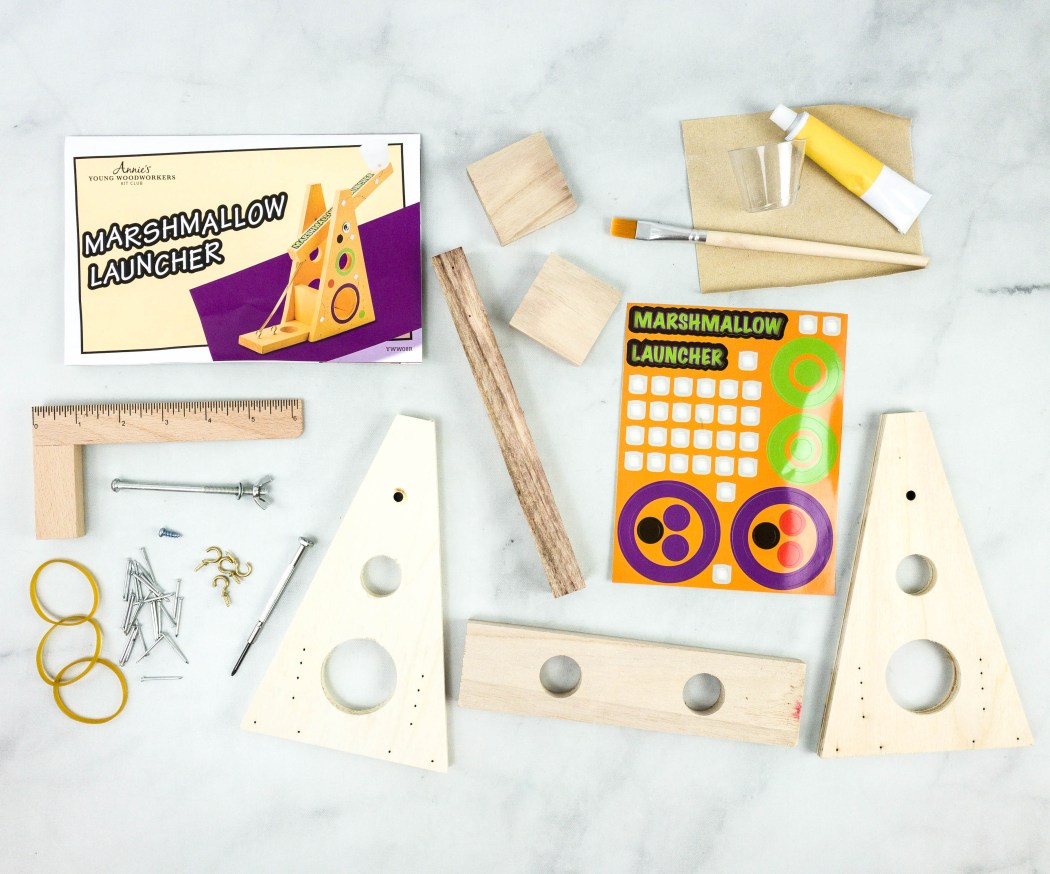 Image from: our review
Why We Love It: Develop your kids' perseverance and focus by giving them the Annie's Young Woodworkers Kit Club subscription box. It is a woodworking craft kit designed for children ages 7-12 years old. Each kit includes pre-cut wood pieces with pre-drilled nail holes and illustrated instructions so they can easily do every project on their own. The first three kits will include high-quality tools so they can build their own toolbox. This will introduce kids to a variety of woodworking skills such as rounding off edges, how to handle hammers, proper measurements, the use of screws and nails, and more!
Deal: Get 50% off your first month's kit on any clubs! Use coupon code SHARE50.
---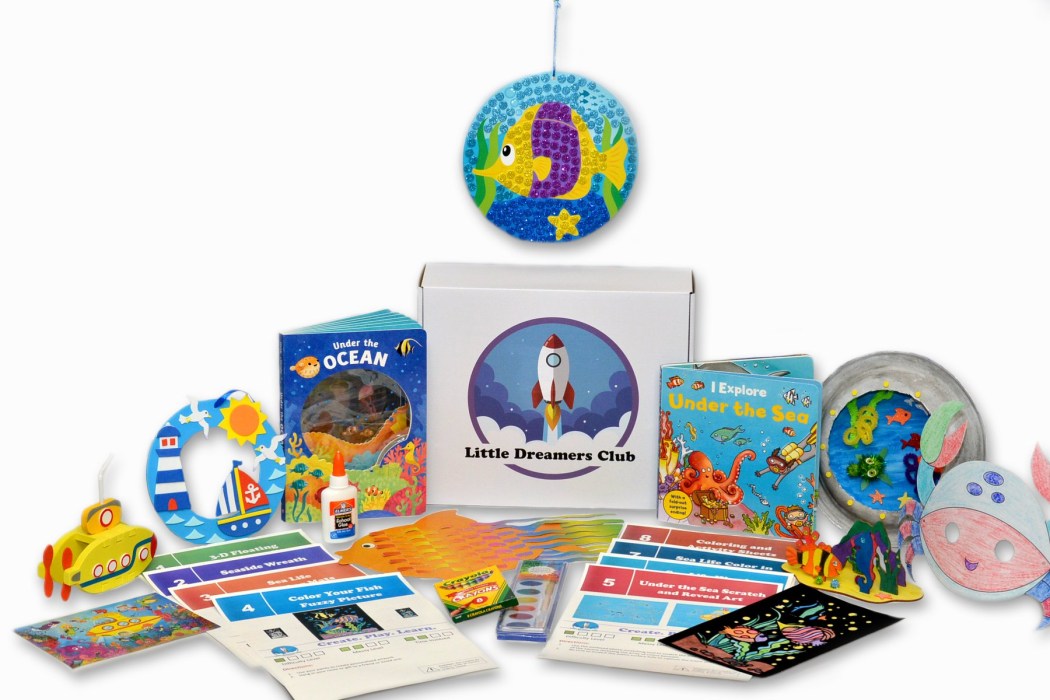 Image from: Little Dreamers Club
Why We Love It: Spend some quality time with your kids through art. Little Dreamers Club delivers craft boxes to your door each month. It is filled with lots of fun and loaded with a "must-have" book and art supplies. This subscription is designed to let little ones think, learn, and create. Get unique themed boxes that contain kid-tested and approved projects, a top-rated book, a themed badge, extra projects you can make using household items, and all the art supplies needed to complete craft projects. Choose the right box for your kid – Adventurer subscription for ages 3-5 and Pioneer subscription for ages 6-8. With themed boxes sent each month, kids will surely have fun!
---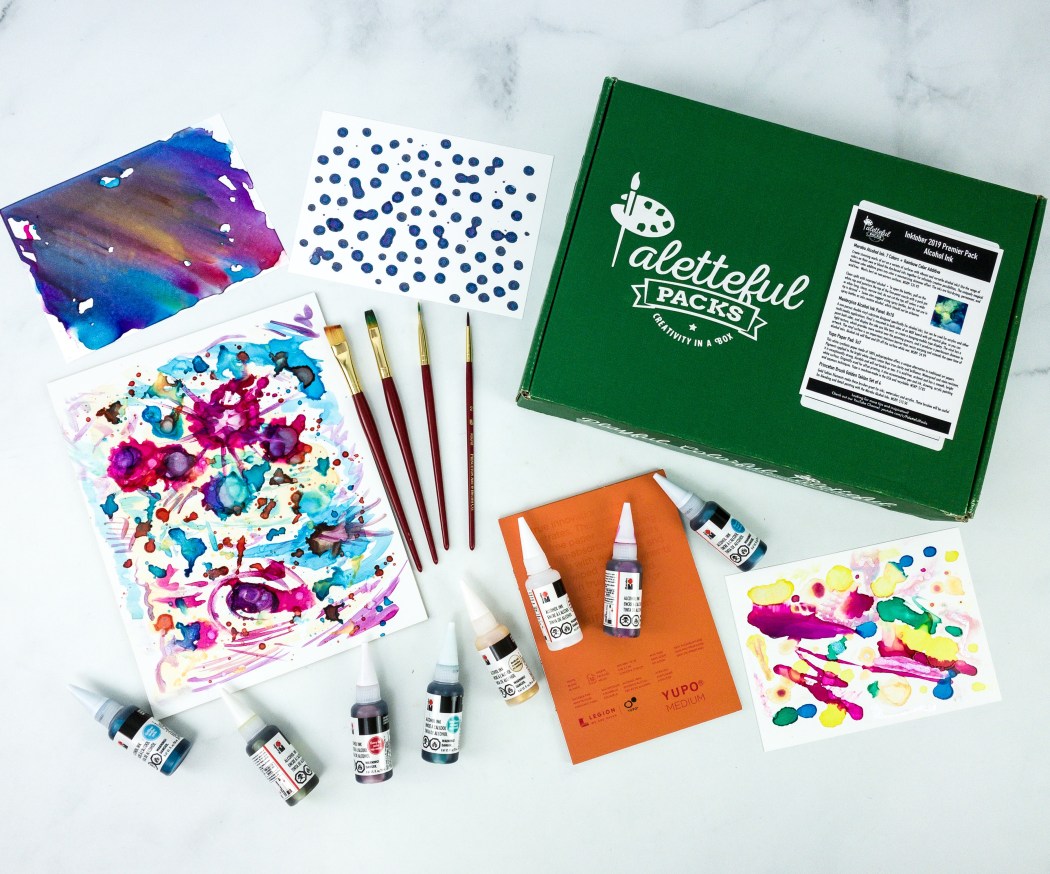 Image from: our review
Why We Love It: Be the artist you want to be with every box of Paletteful Packs. Having the best and high-quality art supplies will surely keep you rolling and finishing your beautiful art in no time! It includes art supplies like colored pencils, sketchbooks, paints, and more! This subscription box includes a thematic collection of art and art supplies that helps your imagination flow freely. Choose from their boxes: Young Artist Paletteful Pack, Premier Paletteful Pack, Paletteful Petite Pack.
Deal: Save 10% on your first box. Use coupon code 10HOORAY.
---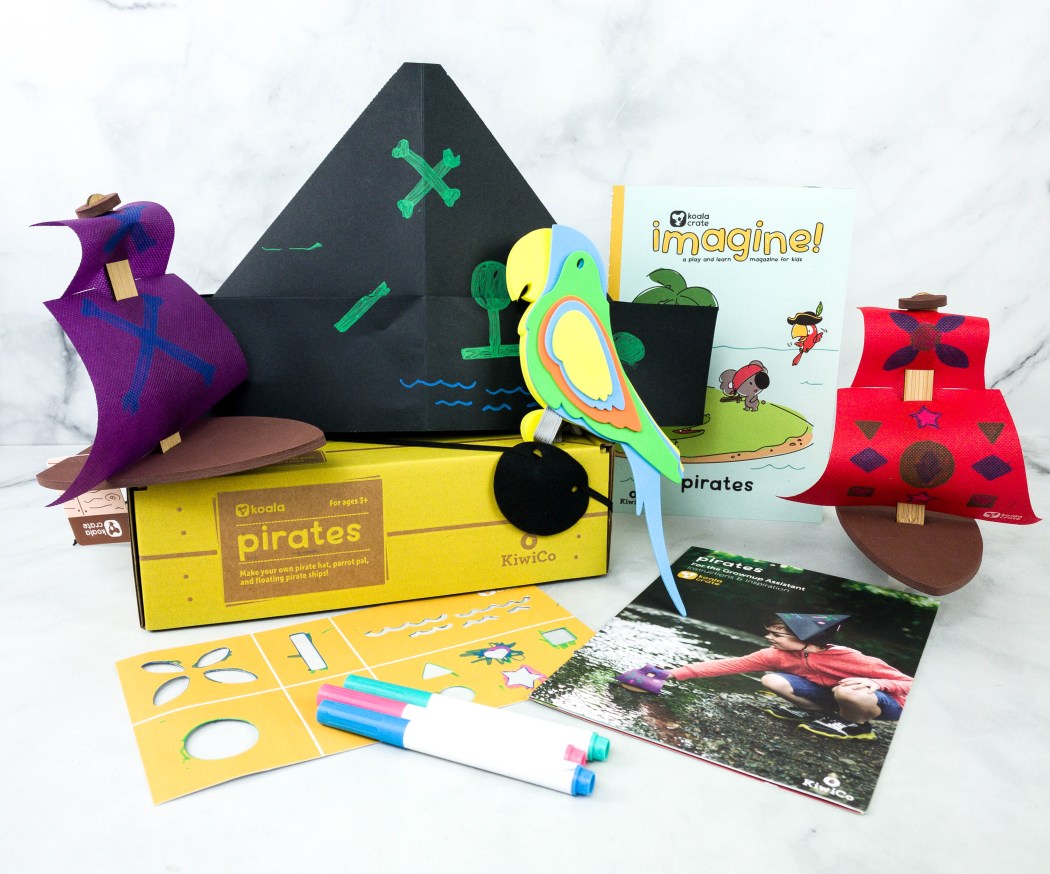 Image from: our review
Why We Love It: Koala Crate by Kiwi Co is intended for 3 to 4 year old kids. Crates are designed to expose kids to new materials and concepts that encourage hands-on learning and fun! The activities are fun, engaging, and universally appealing! Each crate comes with all the supplies needed to create a trio of fun, age-appropriate crafts, as well as a magazine with extra games and activities.
Deal: Save 30% on your first month! Use this link to get the deal.
---
Image from: our review
Why We Love It: Introduce your kids to different art topics with Art History Kids. It is a monthly digital subscription where you can nurture your child's creativity. They'll learn a range of art concepts and hear exciting stories about famous artists and their masterpieces. There are 30+ topics to choose from: Pablo Picasso, Henri Rousseau, Frank Lloyd Wright, Ancient Greek Art, and more! You'll receive a ready-to-go PDF guide containing a variety of project ideas, a live zoom class, and access to their amazing community where you can ask questions, chat with others, and get extra advice and tips. We recommend Arteza art supplies for high-quality wallet-friendly supplies for this subscription.
---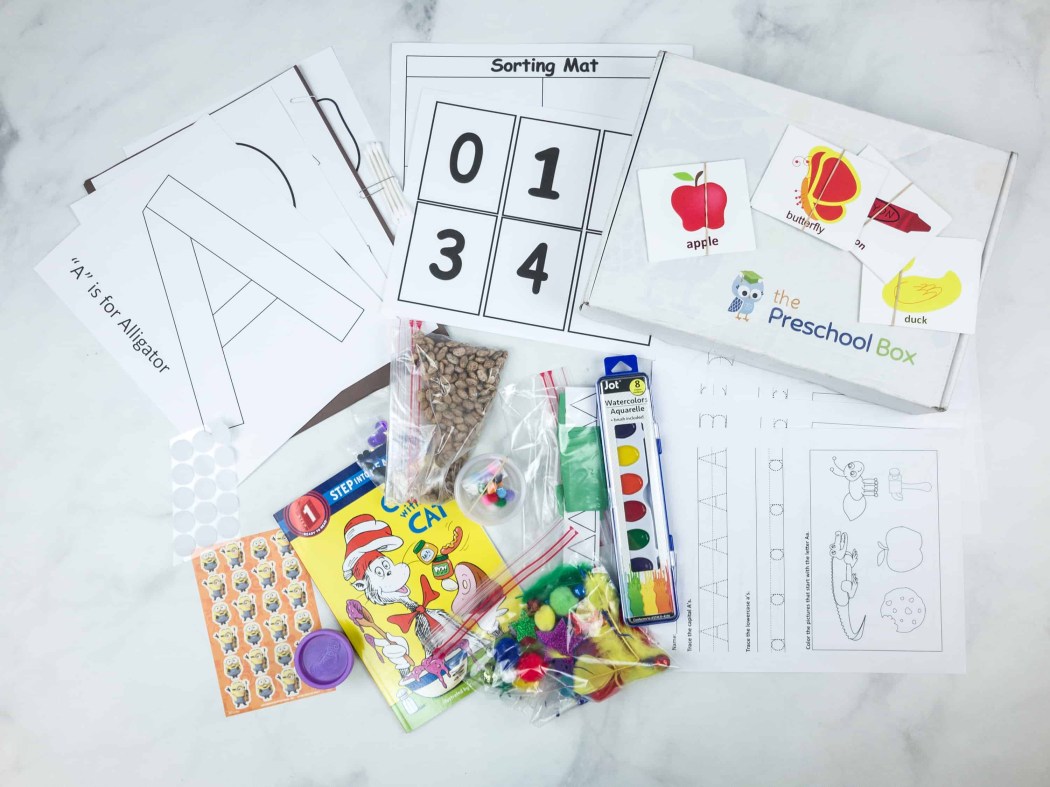 Image from: our review
Why We Love It: The Preschool Box is a monthly subscription for 3 to 4-year-old kids. They create a custom curriculum that usually includes basic math, phonics, and writing skills to prepare the kids for elementary school using fun arts and crafts. It contains learning activities, games, stickers, and a book, plus some bonus items. In the twelfth box, your kid will receive a fun graduation box! A part of the proceeds goes to their efforts of helping the Rafiki Orphanage in Uganda, Africa.
---
Image from: our review
Why We Love It: Get inspired to make arts and crafts with every box from Maker Crate by KiwiCo. It is a monthly craft box designed for teens and adults 14 and up. It inspires young makers to learn new skills and have creative confidence through arts and craft projects that they'll be proud of afterward! Each crate is passionately designed and tested by their in-house experts to make sure it's fun and engaging. It includes high-quality materials, tools, and easy-to-follow video instructions and inspiration. You'll be introduced to different art techniques and tools with every box delivered to your door each month! Kids can make something fun and functional out of this box.
Deal: Save 30% on your first month! Use this link to get the deal.
---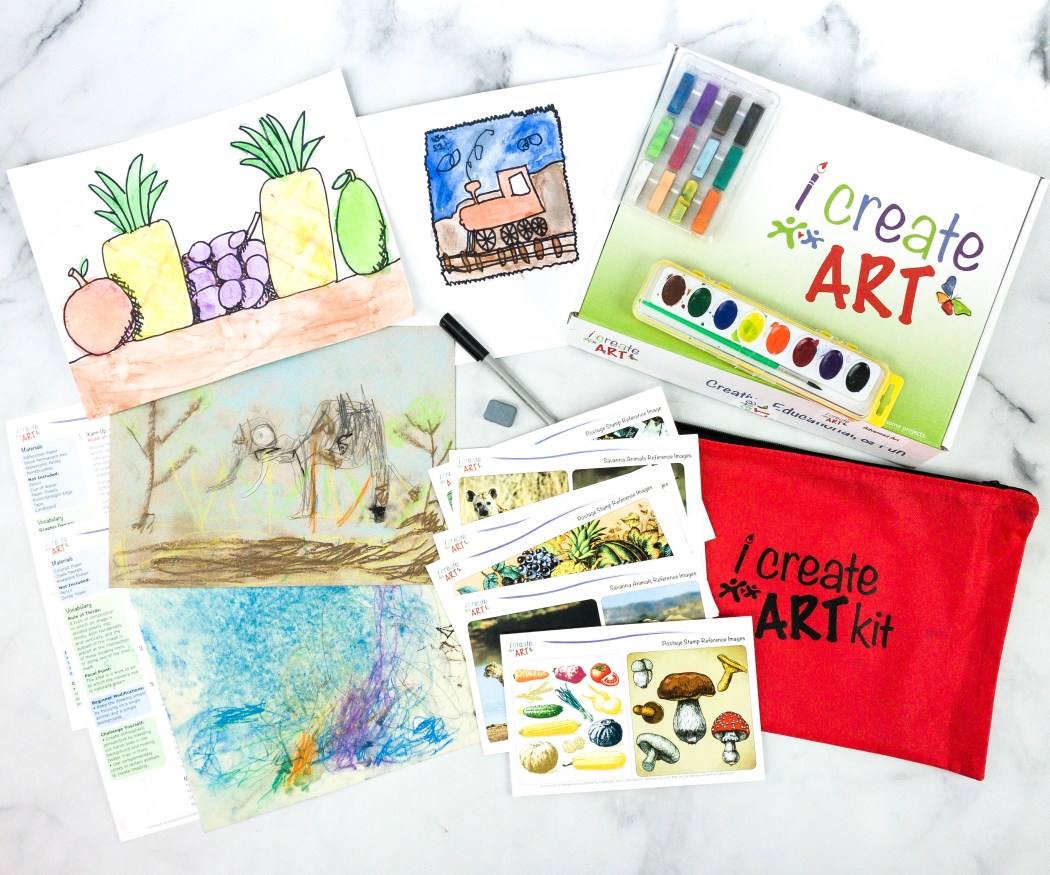 Image from: our review
Why We Love It: I Create Art Kit is designed to inspire kids to be aspiring artists. It is a unique art subscription for kids to help them have a deeper understanding of art and help them express their creativity, plus tons of fun! Each month, you'll receive two art projects with the materials, instructions, and resources, along with access to instructional Youtube videos. You also have the option to choose which course best fits your child – Introductory art (ages 5-9) or Advanced art (ages 10+). With easy-to-understand videos, kids can learn and look forward to art projects each month!
Deals:
---
Image from: Box of Crafts
Why We Love It: Designed for 4 to 9-year-old kids, Box of Crafts provides kid-friendly projects that incorporate STEM concepts. If you have more than one kid, they also offer a Sibling Box that delivers 2 boxes worth of projects, with 50% off the second box. They provide almost everything you need for the projects, so all you'll need from home are glue, scissors, and pens. Each box also includes project sheets that include step-by-step instructions!
---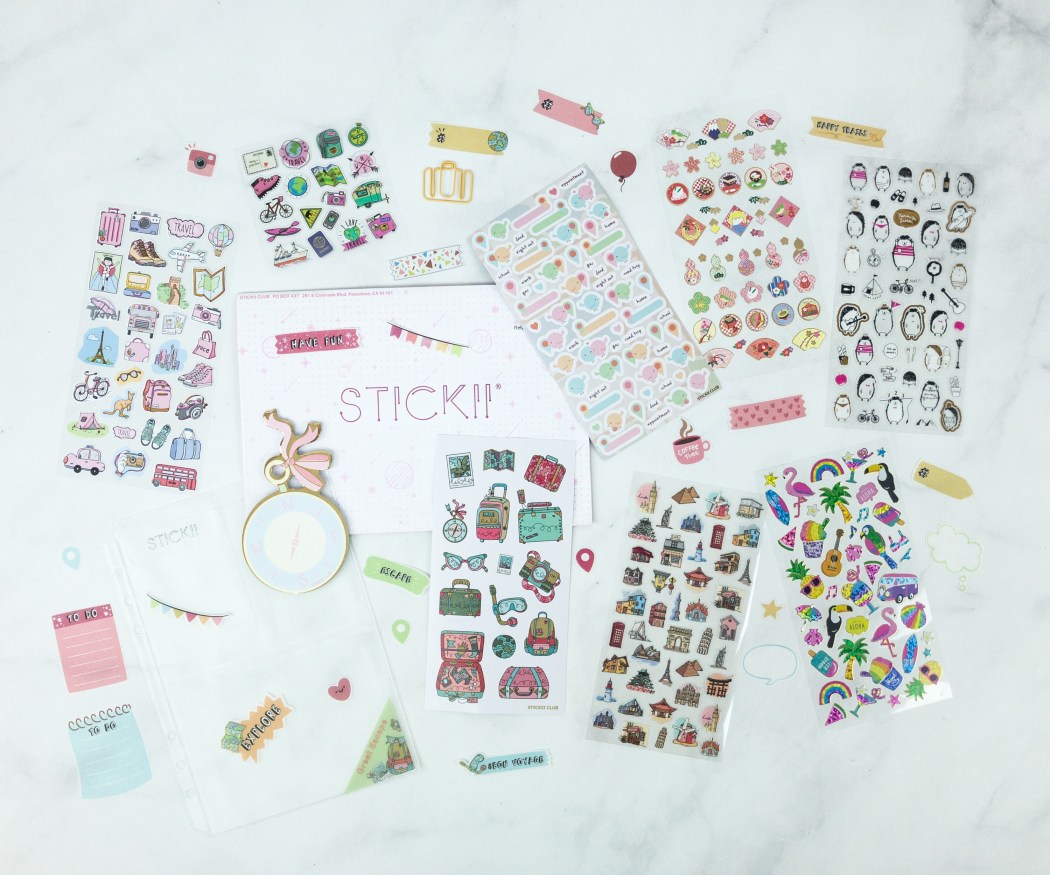 Image from: our review
Why We Love It: For $10 a month, you'll get loads of cute stickers in all shapes, colors, and sizes from STICKII Club! It's a convenient way for kids to get their hands on the best and most adorable stickers, which they can use for various arts and craft projects! Aside from stickers, the package sometimes includes an extra stationery item, like washi tape samples or custom-shaped paper clips. Subscribers have to choose one from three categories – cute, retro, or pop! Cute is our favorite, but all of them are awesome and worth trying!
---
Image from: Masterpiece Society
Why We Love It: Masterpiece Society teaches the kids and teens a quality art education with art courses and art appreciation that works for different and various ages. It's another fun way to learn new art techniques and appreciate the beauty of each craft or project that you and the kids will accomplish!
---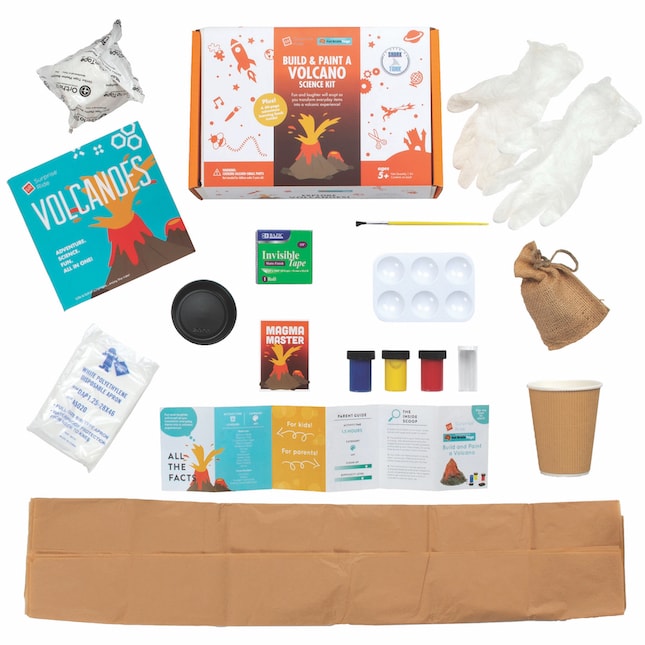 Image from: Surprise Ride
Why We Love It: Surprise Ride is a monthly art subscription that targets young innovators and alike. Boxes are curated to encourage kids' creativity and have an interest in learning. Each kit features an exciting new activity relating to different subjects like science, history, geography, and more! It includes all the project supplies, a reading book, a special keepsake, plus simple step-by-step photo instructions. With this subscription, you're in for a wildly educational ride!
---
And that completes our list of the best arts and crafts subscription boxes for kids!
Try more amazing subscriptions! Find them in our complete list of the best subscription boxes for 2023!