Kids who love arts and crafts need to keep their creative juices flowing! One of the best and easiest ways to do so is to get an arts and crafts subscription that provides kid-friendly projects. Many of these subscription boxes already provide the materials and instructions, so all you really need is to get the kids started! Check out the best kids arts and crafts subscription boxes on our list!
For even more suggestions, don't forget to check out our complete list of arts and crafts subscriptions for kids!
The Best Arts and Crafts Subscription Boxes for Your Kids!
Why we love it: For kids 9 and up, Doodle Crate inspires young makers to learn new skills and have creative confidence through arts and craft projects. Crafts made from the kit can be kept simple, or they can be made as intricate, the kids can decide on how they want to finish their project. The end result is nearly always something you will want to save! Aside from all the necessary supplies, each crate also includes a booklet with an excellent textbook quality background on the project's subject matter.
Visit the Doodle Crate Reviews page for more details!
Price: Boxes start at $19.95 per month.
Deal: Save 40% on your first month! Use this link to get the deal.
---
Why we love it: Each We Craft Box comes with a themed story to inspire the kids, and crafts with multiple blanks so that even parents and siblings can join the fun. All materials are included in the box (except for scissors). It a good choice if you want to practice your kids' creativity and problem-solving skills. Some of the past boxes have featured themes such as dragons, robots, llamas, camping, and more!
Read more about the subscription in the We Craft Box Reviews page!
Price: Prices start $29.99 per month, or less with longer plans.
Deal: Get $5 off on your first box! Use coupon code HELLO5.
---
Tinkering Toddler Crates are monthly educational activity boxes for toddlers and preschool-aged children (ages 3 to 5). Each month is a new theme and is packed with all the materials needed to do three (3) developmentally appropriate activities including STEM, arts, sensory, language, literacy, math, writing, and dramatic play. Tinkering Toddler Crates are created by a credentialed, master teacher, and mother of two energetic boys.
Deal: Save $5 off all subscriptions for first order. Use coupon code HELLO5 .
---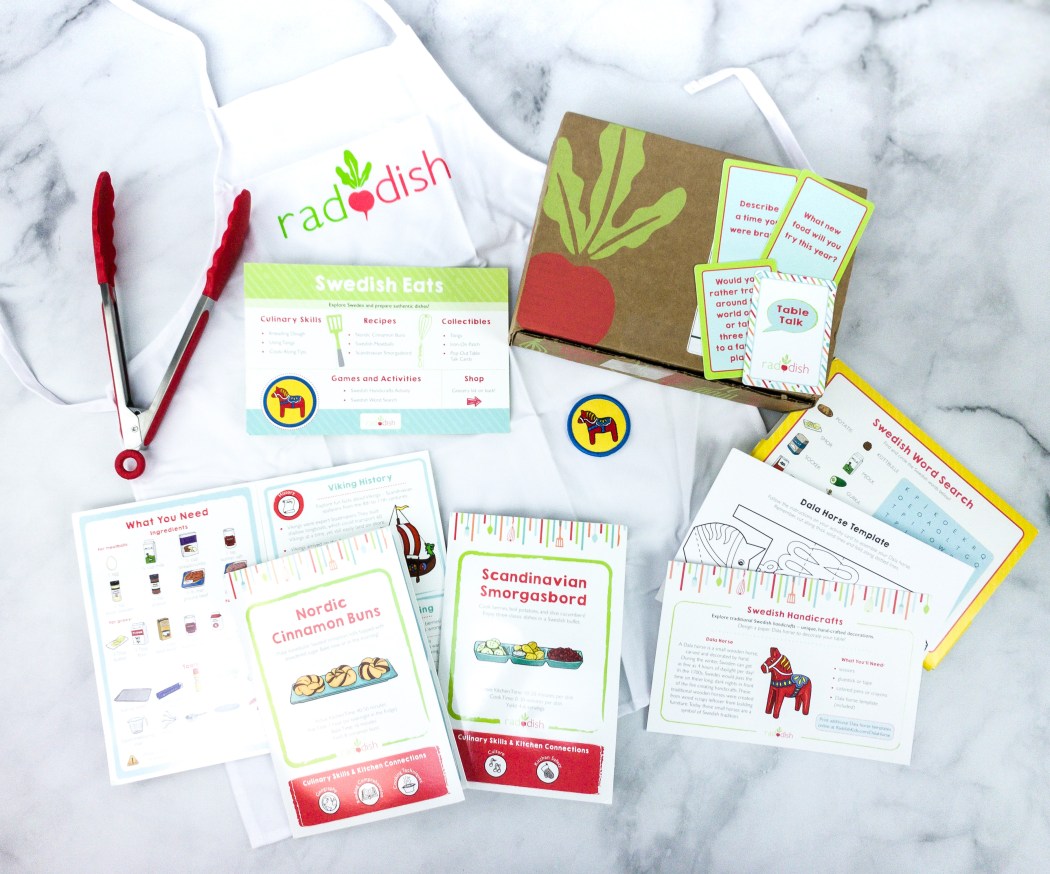 For young children (Ages 3-6) to Kids and Tweens( Ages 7-12) get culinary fun delivered to your door each month. Each month receive 3 family friendly recipes, 1 skill card, 2 creative activities, and shopping list. You also receive new patches each month to add to your apron!
Price: Select your membership plan: 1 month for $12, 6 months for $132 ( save $12 and get a FREE apron!) and 12 Months for $240 (save $48 and get a Free apron!).
Deals:
---
Without having to plan or prep for your favorite holidays, you get more time to celebrate and play with your family! Each box comes with 3-4 holiday-themed crafts, a family game, themed snack recipes, festive table decorations, activity pages, and a guide that teaches the history behind the holiday. Designed for families with children ages 3-8.
With every kit you buy, we donate one to a child in foster care, a patient at our local children's hospital, or a counselor in a low-income school.
Deal: Get 15% off your first box when you subscribe! Use coupon code BOOGIE15.
---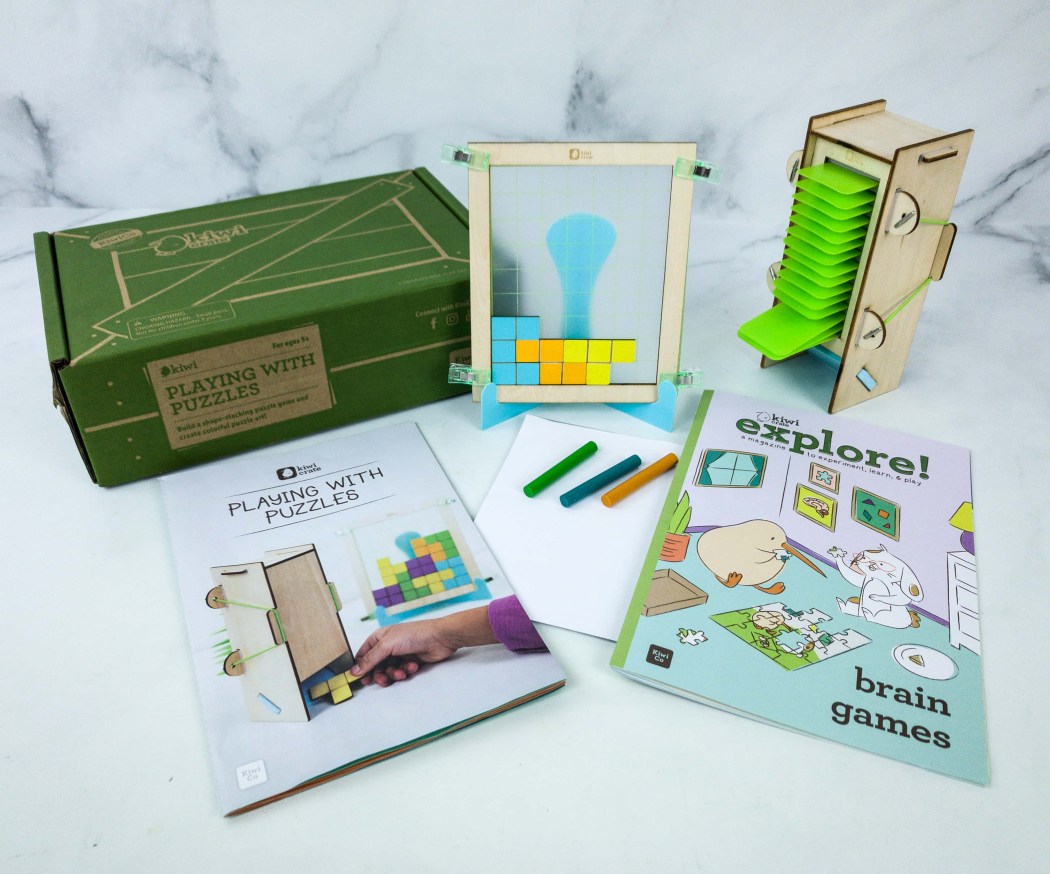 Why we love it: Kiwi Crate is a kid's craft and activity subscription box that comes with everything you will need to finish a project that you can use for playtime. The contents are intended for 5 to 8-year-old kids. Sometimes, projects require parental assistance, which also makes it a great box for a parent-kid bonding activity. Aside from all necessary supplies for the featured activities, each crate also includes an issue of explore! magazine.
Check out the Kiwi Crate Reviews page and have a glimpse of past projects!
Price: The box costs $19.95 per month.
Deal: Save 40% on your first month! Use this link to get the deal.
---
Why we love it: Art and literature in one box! Every month, KidArtLit sends a handpicked new release picture book and literature-inspired art projects including high-quality supplies. All the contents arrive in a cute box that you can use for handy storage and workspaces. This subscription lets the kids explore real art techniques, but they also make it clear that there's no wrong way for you and your kids to enjoy them! No pressure at all, just pure fun and learning!
Visit the KidArtLit Reviews page and see the contents of past boxes!
Price: Each box costs $39.99 per month.
Deals:
---

Why we love it: Terra Create encourages both creative skills and love for the outdoors! Intended for ages 9+, their kits include artisan quality tools with an emphasis on natural and recycled materials. There's also a full color printed instruction in every box, as well as a short lesson about the cultural history of the art form. The best thing is that their projects are gender neutral! If you have more than one kid, you can also get a low-cost 2-person upgrade!
See Terra Create Reviews for more details!
Price: Boxes start at $34.
Deals:
---

Why we love it: Koala Crate is intended for 3 to 5-year-old kids. The box is educational as it is also hands-on, and it helps to develop certain skills of the kids. The activities are fun, engaging, and universally appealing! Each crate comes with all the supplies needed to create a trio of fun, age-appropriate crafts, as well as a magazine with extra games and activities.
See the Koala Crate Reviews to know more about past projects!
Price: Subscriptions start at $19.95 per month.
Deal: Save 40% on your first month! Use this link to get the deal.
---

The Studio is Art History Kids monthly digital membership that introduces you and your kids to a new (super fun and engaging) art history topic each month, and invites kids to explore their own creativity through curiosity based conversation and open-ended hands-on activities!
---

Why we love it: Gramma in a Box sends materials and instructions for easy candy crafts! Every month, there are 3 projects in the box including homemade cookies, sprinkles and colored frosting, and detailed instruction sheet with photos. Some of the past boxes included holiday-themed candy and cookies, such as Valentine's and St. Patrick's Day!
Visit the Gramma in a Box Reviews page to learn more!
Price: The box $20 costs per month, and less with longer subscriptions.
Deal: Get $10 off when you signup for a 3-month plan! Use coupon code 10off.
---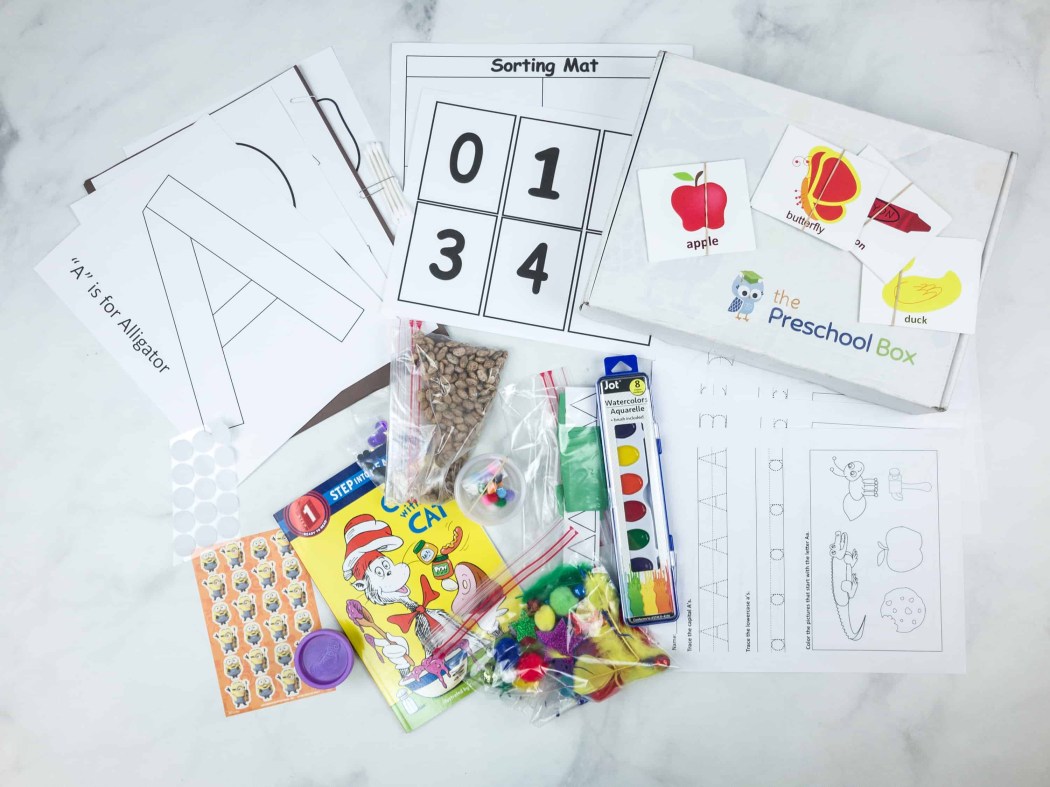 Why we love it: The Preschool Box is a monthly subscription for 3 to 4-year-old kids. They create a custom curriculum that usually includes basic math, phonics, and writing skills to prepare the kids for elementary school. It contains learning activities, games, stickers, and a book, plus some bonus items. In the twelfth box, your kid will receive a fun graduation box! A part of the proceeds goes to their efforts of helping the Rafiki Orphanage in Uganda, Africa.
Check out Preschool Box Reviews to find out more!
Price: Boxes cost $29.95 per month + $3.25 for shipping.
---

Why we love it: The Glittery Hands Box is subtly themed each month, and it can be anything from mermaids to the 90's, or even pineapples! Each box includes two reusable high-quality pieces like ink pads, tools, paints, anything that can be a great addition to your crafts tool box, and some crafting items like papers, buttons, gems, and more.
Price: The box costs $19.85 monthly.
---
Creative Girls Club sends a package every six weeks or so, and it contains two project kits that are bound to inspire, entertain, and enlighten young girls ages 7-12. They also provide imaginative materials and step-by-step instructions. Nothing is left to chance - so little or NO adult supervision is needed.
Deal: Get 80% off your first month! Use coupon code SHARE80 and Use this link to subscribe.
---

Why we love it: Smile Create Repeat is a fun and easy way to get a regular supply of high-quality art supplies for your little artist. There are 5+ artist's supplies in every box, as well as tool-specific lessons and tips. It's deal for 3-year-old kids to adults!
See Smile Create Repeat Reviews for additional details!
Price: The box costs $25 per month.
---

Why we love it: Sparketh aims to make learning art fun and effective. Subscribers will be able to access a library of 500+ bite-sized video lessons taught by talented mentors, unlimitedly. Each week, there are new courses added, so you'll never run out of new things to learn!
Price: Subscriptions start at $25 per month.
---

Why we love it: toucanBox helps unleash kids' creativity through crafting and imaginative play, including puzzles, games, experiments, and recipes. Each personalized box contains a magazine, materials, and instructions. They even throw in some fun stickers to make it the box more fun and exciting! Some of the past boxes featured kings and queens, modern art, dinosaur dress up, world of bees, nocturnal animals, and more!
Check out the toucanBox Reviews page and see what's inside past boxes!
Price: The box costs $14.95 per month.
Deal: Get your first box free! Use this link to get the deal. Just pay the shipping of $5.
---
Every month your artist will be receiving a box containing themed art projects to have fun creating with. We will be sending projects with ideas on how and what they can do with the supplies that have been sent to them. Our boxes are to help inspire and we can't wait to see what your artists create!
---
Why we love it: Art supplies and online tutorials are what Indigo Artbox is all about. It's the ideal subscription for anyone looking to brush up their skills because of its emphasis on instruction. Through their instructional videos combined with art history, kids can learn about art in less than 30 minutes and make art in an hour.
Read Indigo Artbox Reviews to learn more about the subscription!
Price: The box price starts at $29.99, plus free shipping.
Deal: Get 15% off your first box. Use coupon code INDIGO.
---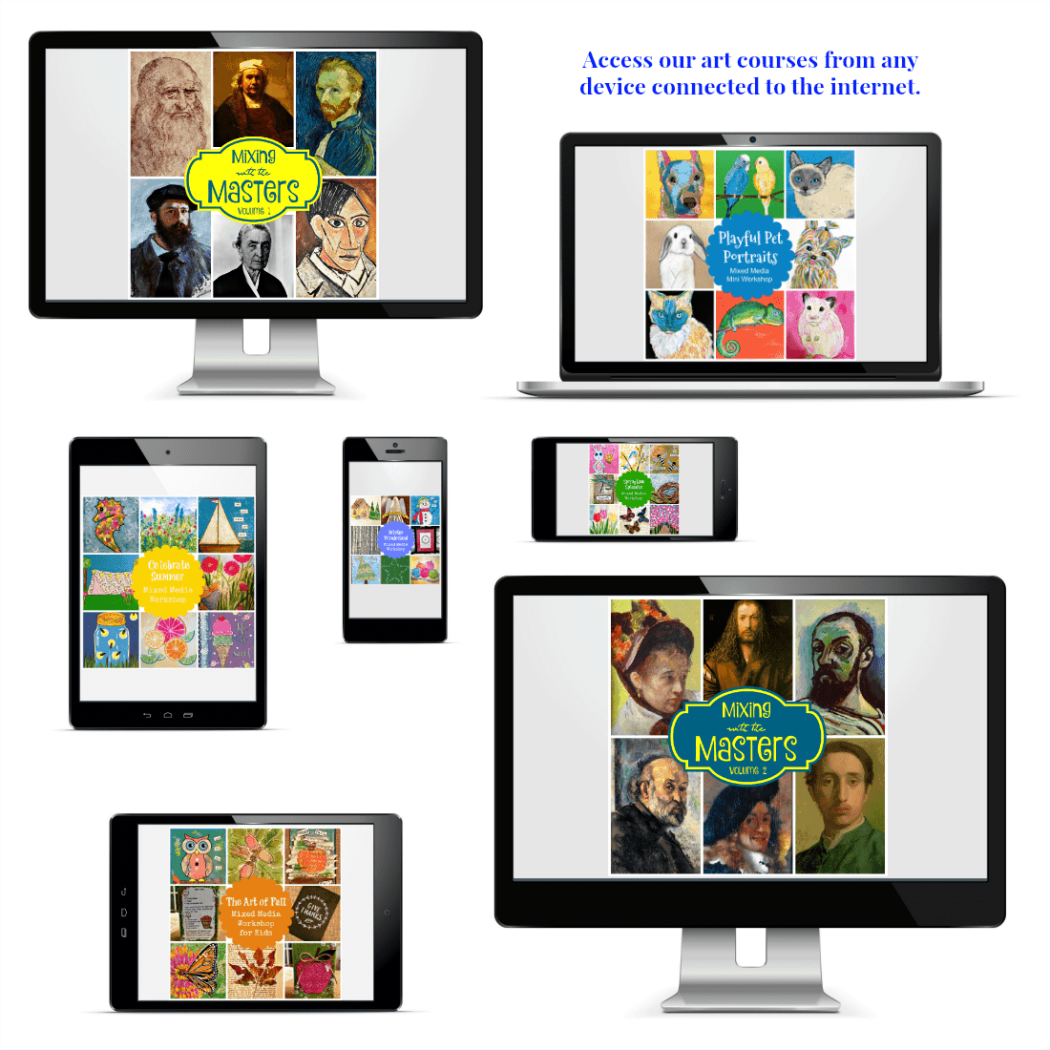 Why we love it: Masterpiece Society teaches the kids and teens a quality art education with art courses and art appreciation that works for different and various ages. It's another fun way to learn new art techniques and appreciate the beauty of each craft or project that you and the kids will accomplish!
Price: Membership costs $20 per month.
---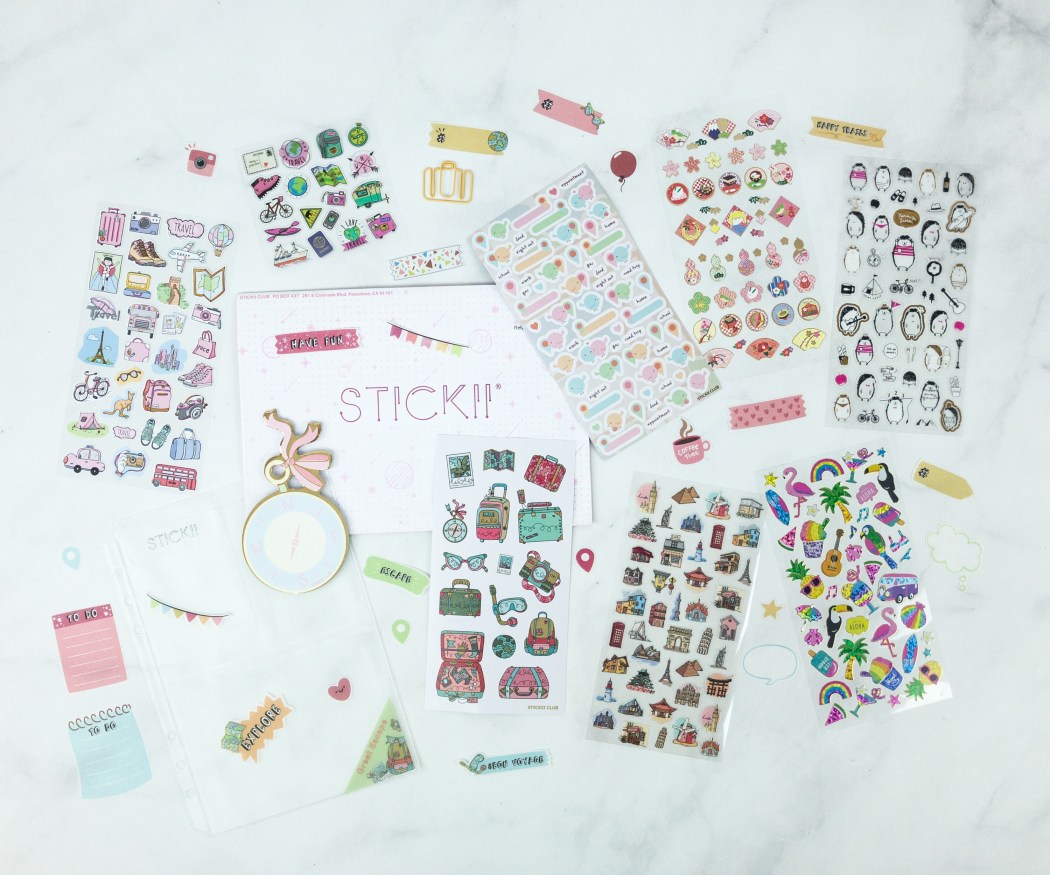 Why we love it: For $10 a month, you'll get loads of cute stickers in all shapes, colors, and sizes from Stickii! It's a convenient way for kids to get their hands on the best and most adorable stickers, which they can use for various arts and craft projects. Aside from stickers, the package sometimes includes an extra stationery item, like washi tape samples or custom-shaped paper clips. Subscribers have to choose one from three categories – cute, retro, or pop! Cute is our favorite, but all of them are awesome and worth trying!
Check out Stickii Reviews and discover more about the subscription!
Price: Subscriptions start at $10 per month.
---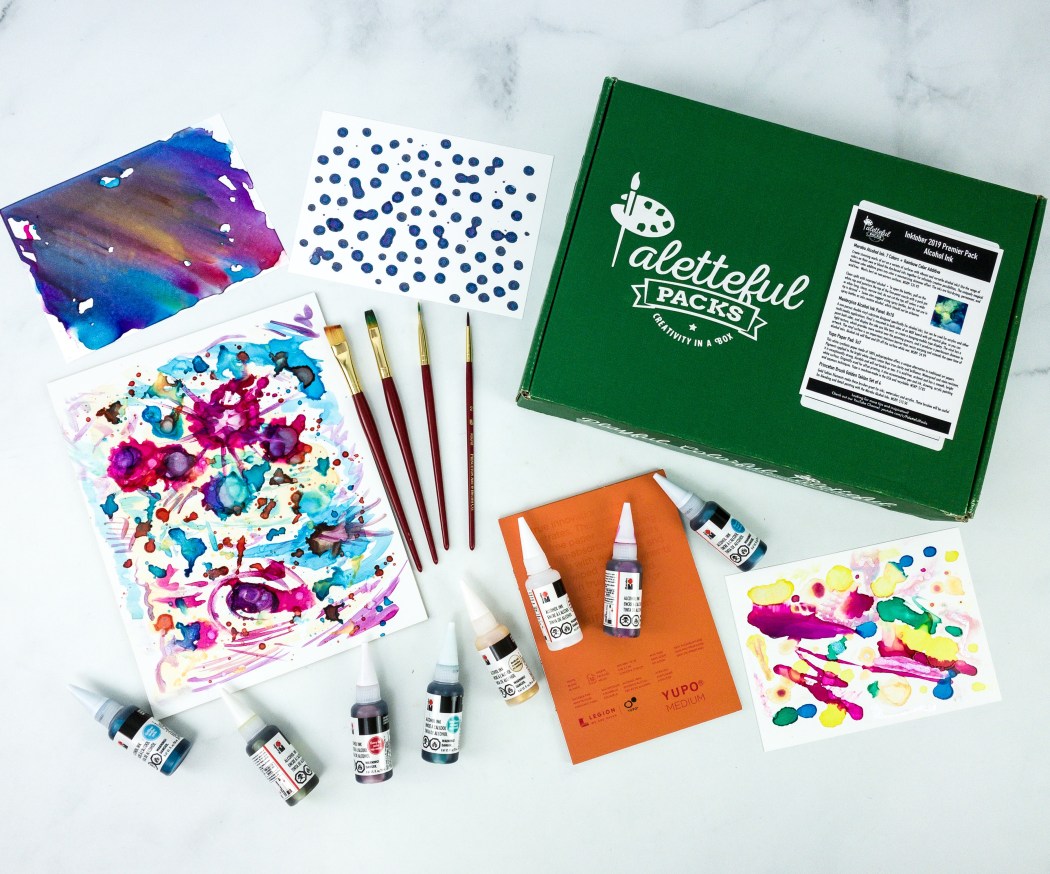 Paletteful Packs is a monthly subscription service that wants to bring the best art supplies to you no matter your age or skill level. Every box includes everything you need to create a work of art. We offer two box choices: Young Artist which is meant for children (ages 8+) and Premier Pack for adult beginners, professionals, or anyone in between.
Deal: Save 10% on your first box. Use coupon code 10HOORAY.
---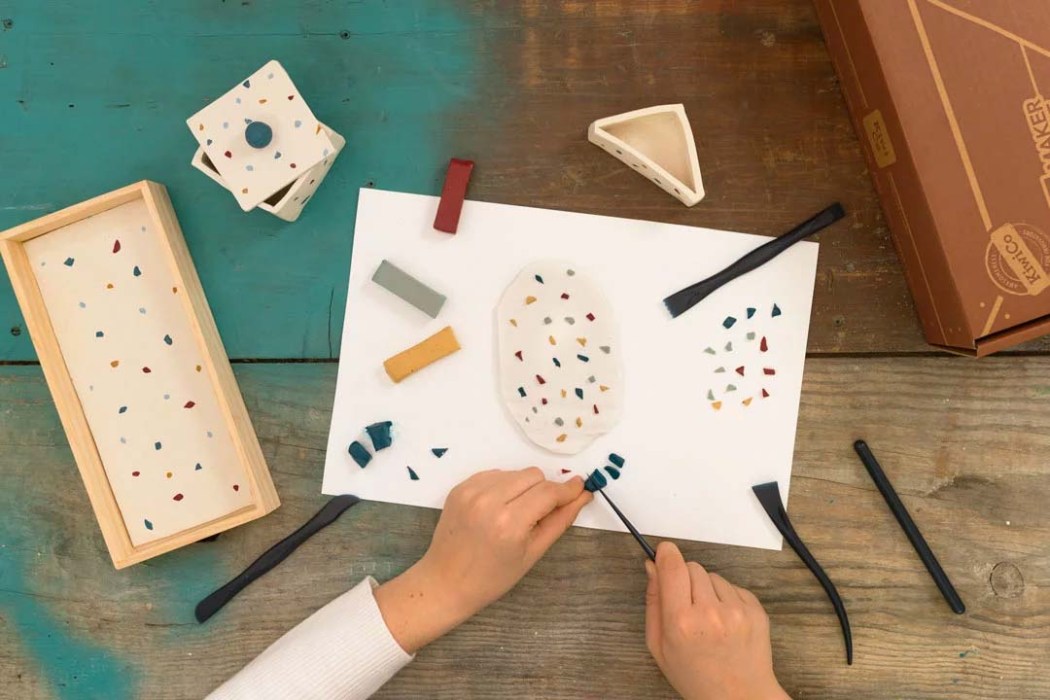 Maker Crate is dedicated to helping kids (and kids at heart) discover new art and design tools and gain the creative confidence to turn their artistic visions into design realities. From macrame hangers to terrazzo trays, they'll take pride in making something fun — and functional.
Each crate introduces a new technique, opening the doors for makers to continue creating all by themselves — long after they've completed the projects in each crate. Plus, they'll get a look at the real-world applications and the history behind each art form or design technique.
Deal: Save 40% on your first month! Use this link to get the deal.
---

Receive 2 new art projects each month with materials, instructions & resources. Painting, crafts, clay & other mediums with instructional YouTube videos. Special holidays offers & discounts with subscription plans. Accessory items available. Apron, color wheel, and storage bag. Licensed curriculum is creative, fun & educational for ages 4 and older. Up to 3 children can share their box and parent engagement is encouraged.
Deal: Free accessory item with subscription plan. Choose Apron, Color Wheel or Carry Case. Use coupon code HELLO.
---

Why we love it: Designed for 4 to 9-year-old kids, Box of Crafts provides kid-friendly projects that incorporates STEM concepts. If you have more than one kid, they also offer a Sibling Box that delivers 2 boxes worth of projects, with 50% off the second box. They provide almost everything you need for the projects, so all you'll need from home are glue, scissors, and pens. Each box also includes project sheets that includes step by step instructions!
Price: The box costs $20 monthly.
---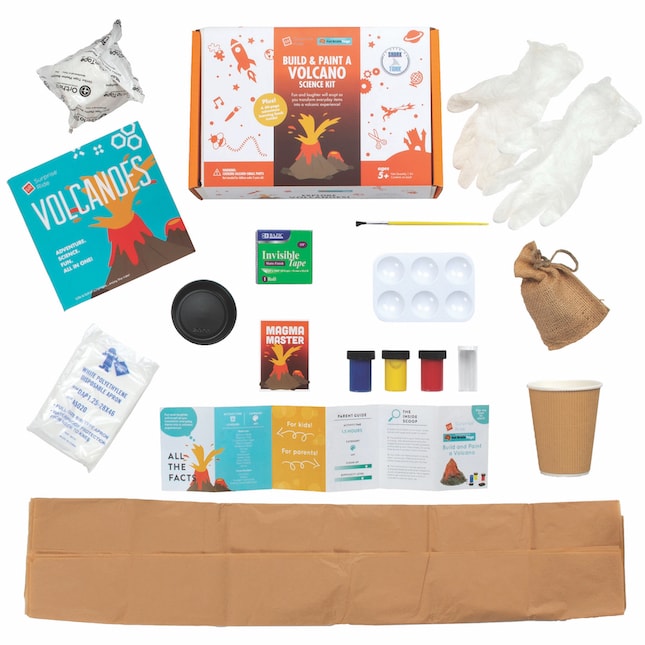 Surprise Ride is a subscription for kids that encourages creativity, an interest in learning, and innovation. Each box explores a different subject, like science, history, geography, and more. It also includes all project supplies, a reading book, a keepsake, plus simple step-by-step photo instructions.
Price: Month to month is $24.95, 6 Month Subscription $149.70 and 12 Month Subscription is $299.40.
---
Little Dreamers Club delivers creative activities to your door that are ready to go, so you have more one-on-one quality time to spend with your little one! Each box includes themed craft projects, a top-rated book, a themed badge, extra projects you can make with everyday household items, and all the art supplies to complete your craft projects.
---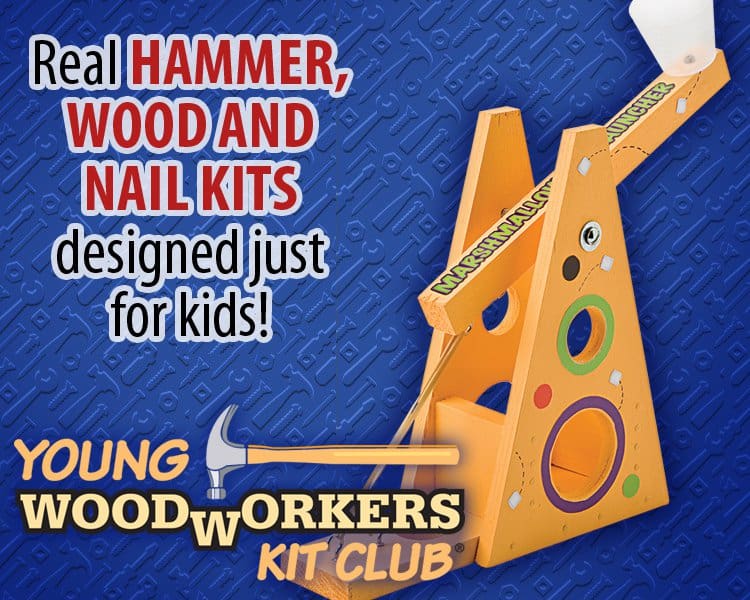 It's easy to help your child develop skills with tools in woodworking -- and have a huge amount of fun in the process! We call it the Young Woodworkers Kit Club, and it's a wonderful series of woodworking kits designed especially for kids 7-12 years old. Each kit includes all the pre-cut wood your child needs to complete each project from start to finish, including all the necessary nails and fasteners. Kits have pre-drilled holes, paint and stickers! Join today and receive your first kit for just $9.99 (plus postage and processing)
Deal: Get 50% off your first month's kit on any clubs! Use coupon code HELLO.
---
Find out more subscriptions to try by visiting our complete list of the best subscription boxes for 2020!