Embark on a journey of language learning with the help of apps and subscriptions, the modern tools of choice for lifelong learners and those seeking to acquire new language skills. With their convenient accessibility and cost-effectiveness, these resources have become the preferred option for many, allowing you to delve into the world of foreign languages from anywhere, as long as you have an internet connection.
Show More (5 items)
These valuable resources offer engaging lessons and ample opportunities to practice, enabling you to enhance your vocabulary and master grammar skills. Many of these apps and subscriptions leverage visual aids, audio resources, and even content created by native speakers, ensuring an immersive learning experience.
To assist you in finding the perfect fit for your learning style, we have compiled a list of the best language learning apps and subscriptions. Take a look below and start your linguistic adventure today!
The Best Apps and Subscriptions For Learning A New Language!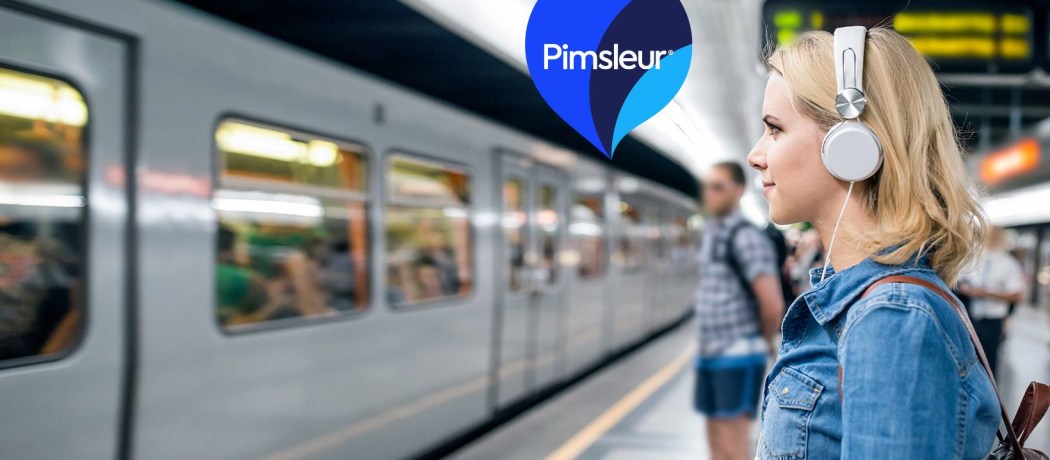 Image from: Pimsleur
Why We Love It: Pimsleur is a comprehensive language app where you can take audio courses and reading lessons. It's available on iOS and Android devices and features a hands-free driving mode. Users are allowed to download lessons for offline use inside the app. A desktop version is also available, and progress will be synced between devices! If you like learning using CDs, they have that as well, and they can deliver to US addresses!
The app is free to download, but if you subscribe to Pimsleur Premium, you will get access to additional review components. Premium courses are available for Spanish (Latin American), French, Italian, German, Chinese Mandarin, Russian, Japanese, Portuguese (Brazilian), Norwegian, Korean, Tagalog, and English for Spanish speakers.
Deal: Get 7 Days FREE Trial! Deal applies automatically, just visit and subscribe.
---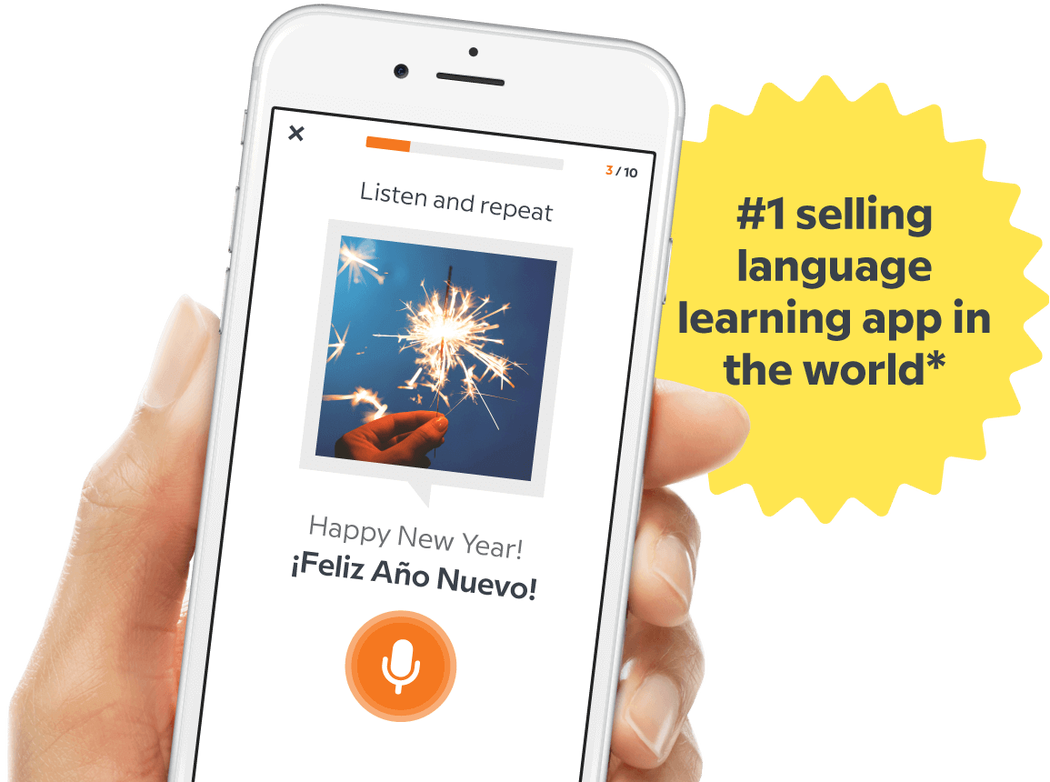 Image from: Babbel
Why We Love It: Babbel centers on teaching language skills that you can use in real-life conversations! The context of the lessons revolves around realistic scenarios, and they also have interactive dialogues using the real voices of native speakers aimed to help you speak confidently. The Babbel app is easy to navigate and compatible with most devices. Lessons usually take 10 to 15 minutes, and there are reviews to help you retain what you've learned.
A subscription includes access to all courses and levels in your desired language, plus the app's review feature. What's great is that if you already have some experience with the language, you don't need to start from the beginning! Certificates are available for every course you complete, downloadable from your dashboard on the desktop version. Currently, they offer 13 languages, including Spanish, French, German, Italian, Portuguese, Russian, Danish, Dutch, Indonesian, Norwegian, Polish, Swedish, and Turkish.
Deals:
Get up to 60% off subscriptions - that's 35% off 3 months, 45% off 6 months, 55% off 12 months, and 60% off lifetime plan! Deal applies automatically, just visit and subscribe.
Get 10% off your 6 months subscription. Use this link to get the deal.
---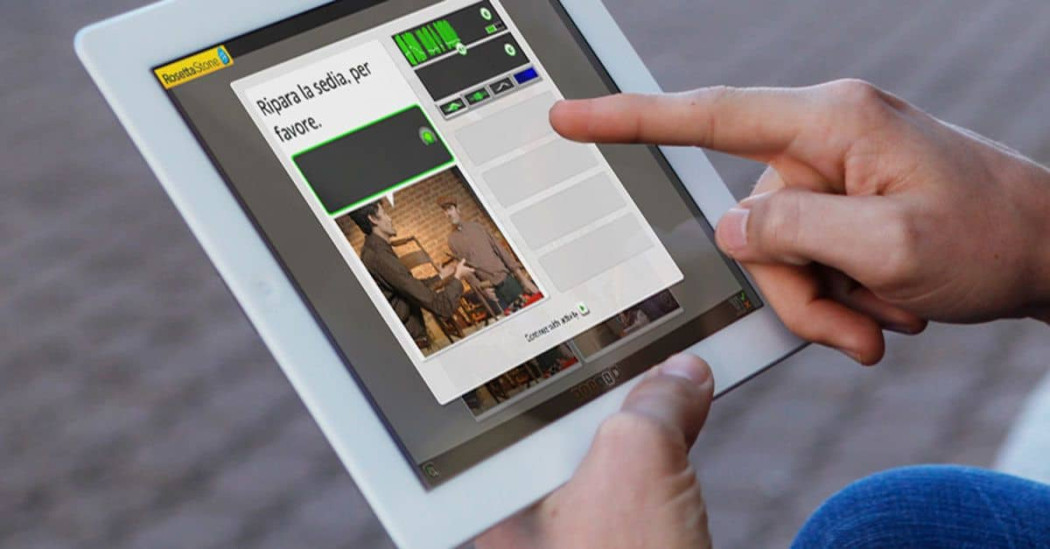 Image from: Rosetta Stone
Why We Love It: For learners who want to focus on their pronunciation from the very first lesson, Rosetta Stone is for you. They have a patented TruAccent speech-recognition engine, helping you become confident in your language speaking skills! To help you become fluent in your chosen language, they recommend using their platform 5 days a week, 30 minutes a day. The subscription includes useful content and immersive learning experience on their app, along with other language learning tools.
They also offer a Lifetime subscription, which means you can access the course for as long as they're available! As of writing, they have 19 languages available, including Arabic, Chinese (Mandarin), Dutch, English (British), Filipino (Tagalog), Greek, Hebrew, Hindi, Irish, Japanese, Korean, Latin, Persian (Farsi), Polish, Portuguese (Brazil), Russian, Spanish (Spain), Swedish, and Turkish.
Deal: Get 7 Days FREE Trial! Deal applies automatically, just visit and subscribe.
---
Image from: Rype
Why We Love It: Rype offers live one-on-one language lessons with teachers who have professional teaching experience! They customize a language lesson plan for you based on your needs, goals, and proficiency upfront. Also, you can select your preferred teacher from a curated list, and you can switch anytime you want. You will only need as low as 2 hours per week to learn, or 15 minutes a day.
Classes can be accessed through a laptop, tablet, or mobile phone. Currently, they have 10 languages that you can access with 1 membership. It includes Spanish, French, German, English, Mandarin, Italian, Portuguese, Japanese, Arabic, and Russian.
Deal: Get 7 Days FREE Trial! Deal applies automatically, just visit and subscribe.
---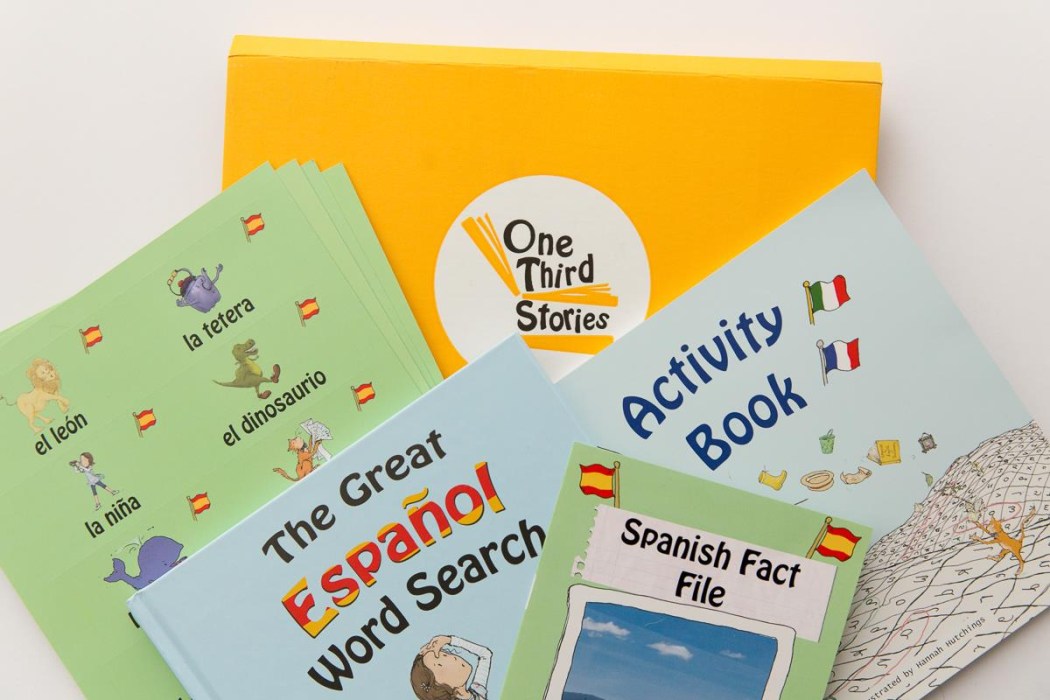 Image from: One Third Stories
Why We Love It: One Third Stories is a language learning subscription for children! They offer engaging books for children with new vocabulary words along with beautiful illustrations. They begin in English, and words in the target language are slowly introduced in contexts. This is what they call the Clockwork Methodology.
They currently offer a Story Box Club in French, Spanish, Italian, and German. It's ideal for 4-9-year-old kids, but the stories, activities, and games are perfect for language learning beginners of any age. Every box also includes a digital audiobook narrated by a native speaker, an activity pack, and flashcards.
---
Image from: Duolingo
Why We Love It: Duolingo is for language learners who like taking bite-sized lessons and learning at their own pace. The gamification of this app makes it a fun language learning experience for any age. This app is also known for its quirky sentences, and there's a reason behind that – they're memorable and more fun to learn! Using the Duolingo app is free, but you can upgrade to Duolingo Plus for ad-free premium content, offline access, unlimited mistakes, and progress tracking.
They have 35+ languages on their app, including Spanish, French, German, Italian, Russian, Portuguese, Turkish, Dutch, Irish, Danish, Swedish, Ukrainian, Esperanto, Polish, Greek, Hungarian, Norwegian, Hebrew, Welsh, Arabic, Latin, Hawaiian, Scottish Gaelic, Vietnamese, Korean, Japanese, English, and even High Valyrian (yes, the fictional language family in George R. R. Martin's series of fantasy novels)!
---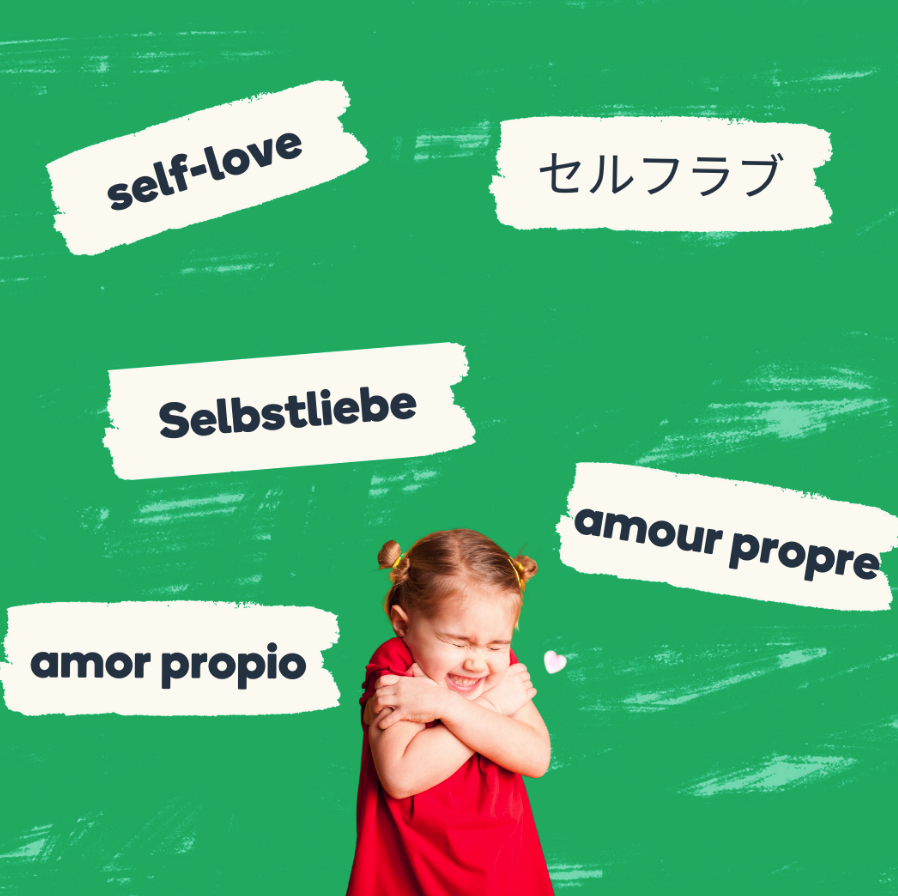 Image from: Memrise
Why We Love It: Memrise keeps language learning entertaining and effective using scientific memory techniques. Using this app is like learning with locals, as their content involves real native speakers. They teach you fun, conversational phrases, and other fun language tidbits that only locals know! The practice games include Speed Review, Listening Skills, Difficult Words, and Classic Review. To help you improve your pronunciation, the app even has a feature where you can record yourself, and their smart tech will tell you if you got it right or you need to try again.
They recommend a minimum of 5 minutes a day on this app to improve! The app is free to use, but a premium subscription will give you access to advanced features like learning with locals, pronunciation mode, Speed Review for iOS users, and more. Languages available are Mexican Spanish, Spanish, French, German, Japanese (Kanji), Italian, Korean, Chinese, Portuguese, Russian, Arabic, Dutch, Swedish, Norwegian, Polish, Turkish, Danish, and English.
---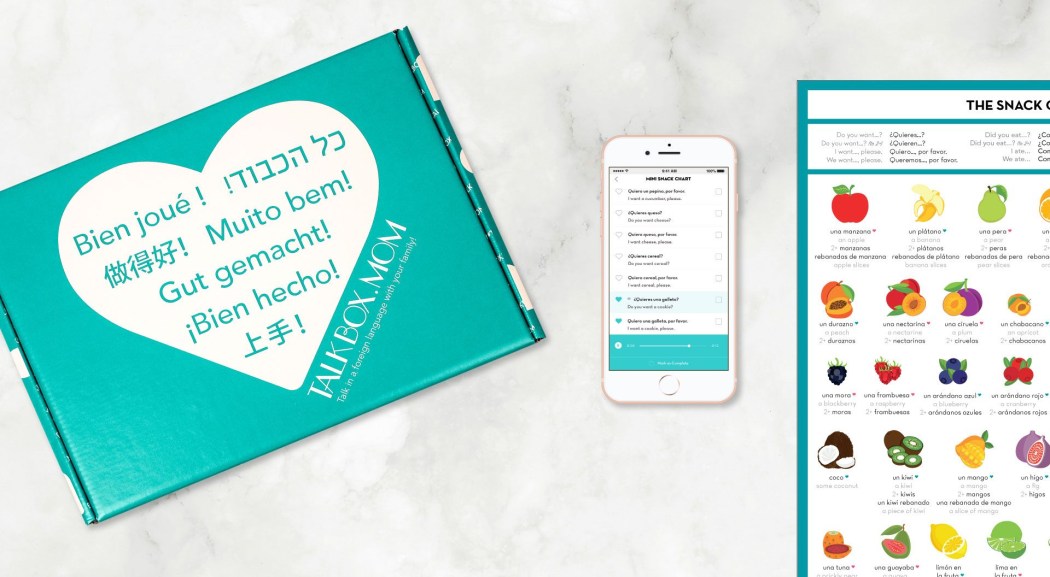 Image from: TalkBox.Mom
Why We Love It: TalkBox.Mom is for families who like to learn languages together! Ideal for homeschooling, they have phrasebooks for offline learning, as well as an app for accessing native speaker audio with autoplay, bonus phrases, and phrase search! When you buy a phrasebook, you will have lifetime access to the app as well. You will even receive awards and certificates for your accomplishments! They recommend a minimum of 15 minutes of practice per day with the program, and the main focus of this language program is speaking and listening.
Another way to learn through their program is by purchasing a subscription box. Each box will include vocabulary posters to hang in your house, vocabulary and phrase cards, weekly challenge assignments, and accountability tools. The languages offered include Spanish, French, German, Italian, Portuguese, Hebrew, Chinese, Japanese, Korean, Russian, Romanian, and more!
Deal: Get $15 off your first TalkBox and a book! Use coupon code REFKZ0VZXKIZP .
---
Image from: Feppy Box
Why We Love It: Feppy Box offers different themes with new bilingual vocabularies each month. It is designed for children ages 3-5. It comes with colorful illustrations, parent brochures, materials for hands-on activities, and a direct link to listen to bilingual songs! Pick a box – Feppy Box or Feppy Box Siblings.
Their mission is to connect kids with the world. This subscription is created by a team of experienced professionals in child development and bilingual education. Learning doesn't have to be so hard. Give your kids the gift of learning in a fun way!
Deal: Get 20% off on your first box! Use coupon code HELLO20.
---
Image from: Mondly
Why We Love It: Mondly is an ideal language learning app for non-native English speakers. Aside from English, the app allows you to learn from any of their 33 languages! They offer beginner, intermediate, and advanced proficiency levels, focusing on phrases instead of individual words. They also use speech recognition technology to help you improve your language skills. Members will be able to access the platform on iOS, Android, and Web.
The languages they currently offer are British English, American English, Spanish, French, German, Italian, Russian, Japanese, Korean, Chinese, Turkish, Arabic, Persian, Hebrew, Portuguese, Dutch, Swedish, Norwegian, Danish, Finnish, Greek, Romanian, Afrikaans, Croatian, Polish, Bulgarian, Czech, Hungarian, Ukrainian, Vietnamese, Hindi, and Indonesian.
Deal: Get 95% off on Lifetime Access plan - just pay $99.99 instead of $1999.99! Deal applies automatically, just visit and subscribe.
---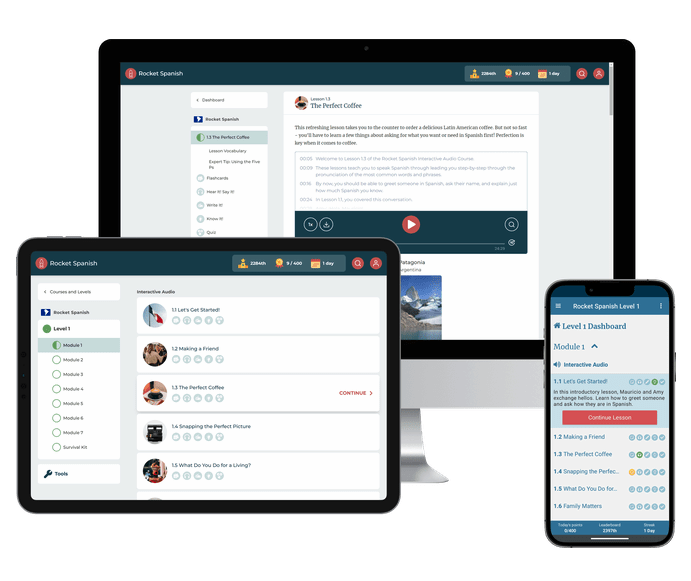 Image from: Rocket Languages
Why We Love It: Rocket Languages will help you rocket up your language learning goals! This app uses audio lessons, interactive exercises, and readings to help you get immersed and learn the language fast. Each language course teaches you thousands of practical words and phrases like greetings, ordering foods and drinks, or asking for directions. They also have a voice recognition system that helps with your pronunciation over time.
They'll start you with the basics, and after that, you'll have the option to choose just what to learn – from ice breakers to in-depth language learning. Lessons are always up-to-date, and motivational tools like badges are granted to keep you motivated in learning a new language! Available language courses are Spanish, Russian, Portuguese, Korean, Japanese, Italian, Hindi, German, French, Chinese, Arabic, and even sign language! So wherever you are, you can easily learn a language just with a few taps of your fingertips.
Deal: Get FREE Trial to language lessons! Deal applies automatically, just visit and subscribe.
---
And that's our list of the best language learning apps and subscriptions!
Looking for more subscriptions? Here is our full list of all the best subscription boxes, divided per category!