Preschoolers have an incredible ability to pay attention to all details around them. Life for little kids can be quite confusing as the world may seem new to them. But just like us, adults, kids love receiving surprises in the mail regularly! Preschool is an exciting stage in every child's life, and it's important for parents to show their support during this time. One thing you can do is to get them a subscription box made specifically for their age and for the skills they need to develop!
These subscription boxes are designed to nurture each preschooler's ability and to develop more of what they should in a fun way! Most of these subscriptions offer not just one but two or more arts & crafts projects with all the needed materials. Some even come with online resources or videos, so young ones can follow along and create meaningful experiences all while at home!
Learning, playing, and crafting – combined in just one box! So come along, and we'll help you decide on what to give your precious little ones with our list of the best craft and activity subscription boxes for preschoolers!
If you want to see more, check out our list of the best subscription boxes for preschoolers!
The Best Craft and Activity Subscription Boxes for Preschoolers!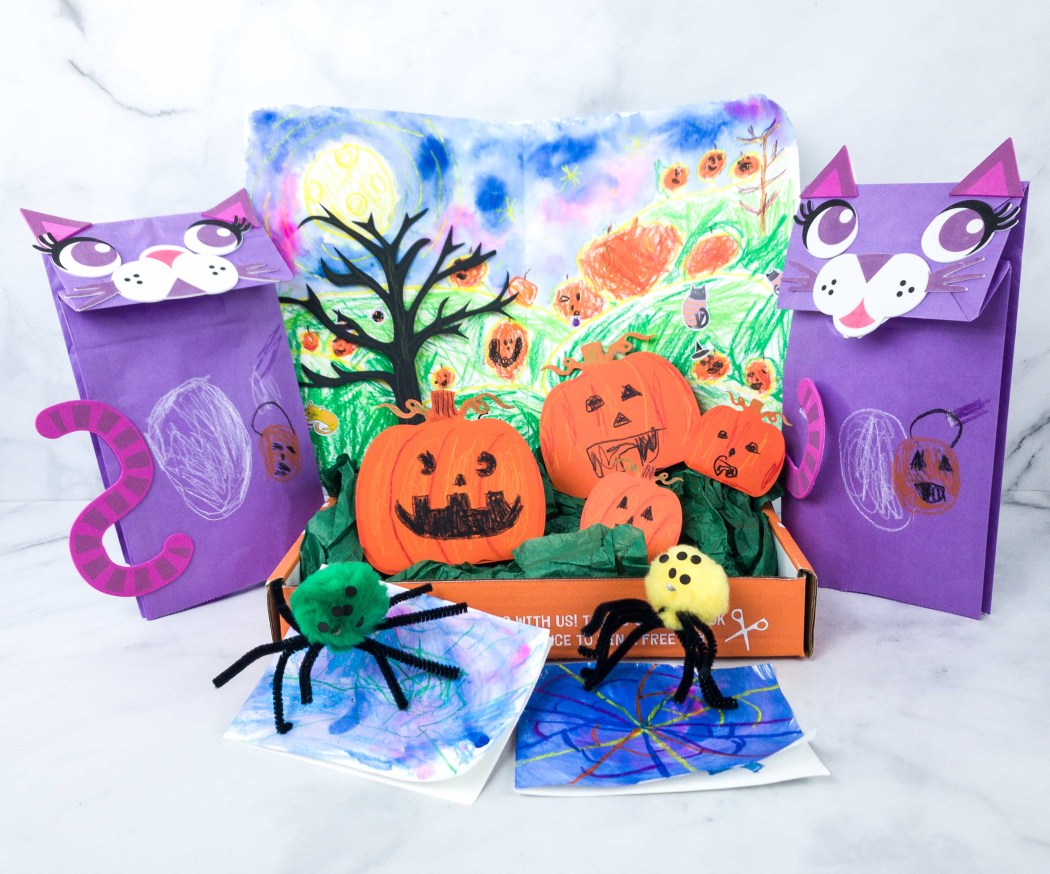 Image from: our review
Why We Love It: We Craft Box gives parents and their preschoolers quality time through their themed boxes. This cool craft sub for kids comes with a story to inspire the kids, and crafts with multiple blanks, so that even parents and siblings can join the fun. All materials are included in the box (except for scissors) with easy-to-follow photo instructions. It's a great subscription choice if you want to practice your kids' creativity and enhance problem-solving skills. Some of the past boxes have featured themes such as dragons, robots, llamas, camping, and more! With this subscription, you can have fun creating magical parent-kid moments in the comfort of your homes.
Check out We Craft Box Reviews to know more about this subscription.
Price: You can subscribe for $34.99 every month.
Deal: Get $5 off on your first box! Use coupon code HELLO5.
---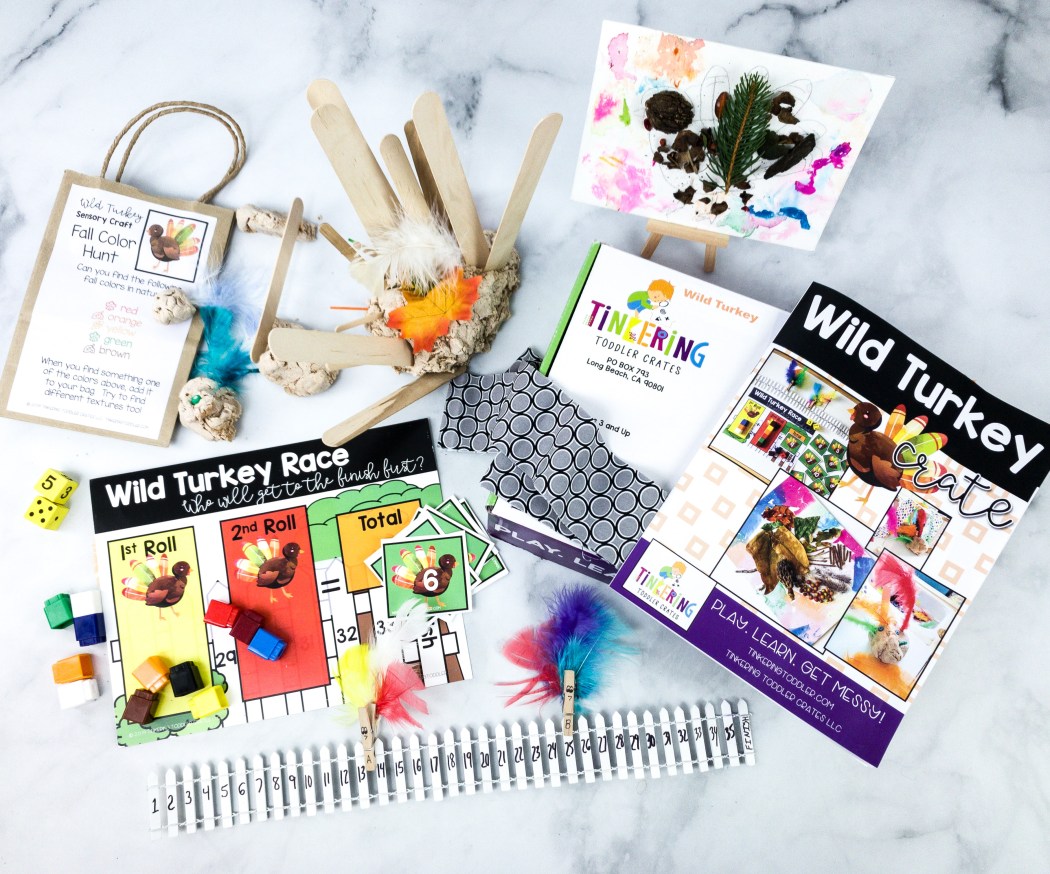 Image from: our review
Why We Love It: Designed by a credentialed teacher and a mother of a preschooler, Tinkering Toddler Crates is jam-packed with activities that will help develop kids' creativity and skills. A new themed box is released each month with developmentally appropriate activities, including STEM, arts, sensory, language, literacy, math, writing, and dramatic play. There are three fun and engaging activities in every box, complete with all the materials needed, so kids and their parents can have fun together without worries! You can also share it with others or gift it to let kids play, learn and get messy in a good way!
Head on to Tinkering Toddler Crate Reviews for more details.
Price: The subscription costs $39.99 a month.
Deal: Save $5 off all subscriptions for first order. Use coupon code HELLO5 .
---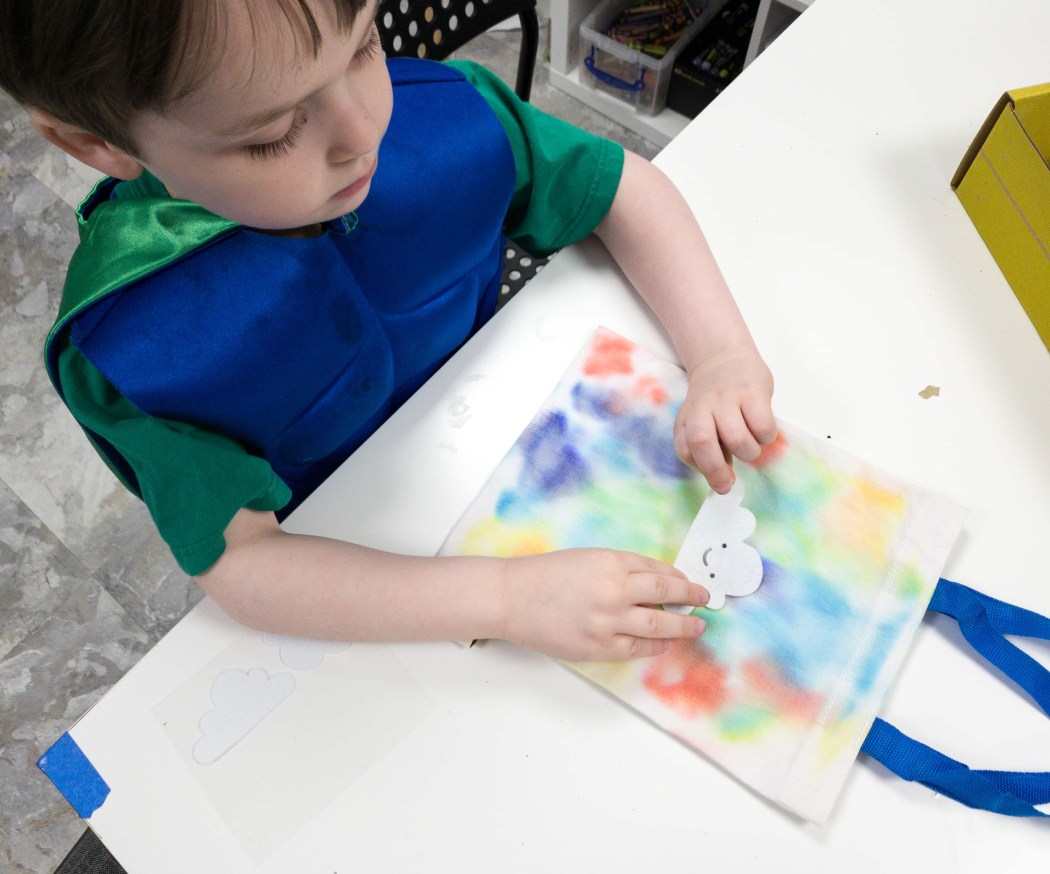 Image from: our review
Why We Love It: Fun and education always come hand in hand with every craft box from Koala Crate. This craft and activity subscription box is geared towards kids 3-5 years of age. Crates are designed to give adorable young ones exposure to new materials and new concepts that encourage hands-on learning while having fun at the same time. Each box comes with everything needed to finish a project that preschoolers can use for playtime, as well as a magazine with extra games and activities! Also, they make sure that the activities are developmentally appropriate and enriching for early learners while keeping them engaging, fun, and universally appealing.
See the Koala Crate Reviews and learn more about this amazing kids' subscription.
Price: The monthly subscription costs $23.95 per month, and shipping is free in the US.
Deal: Save 30% on your first month! Use this link to get the deal.
---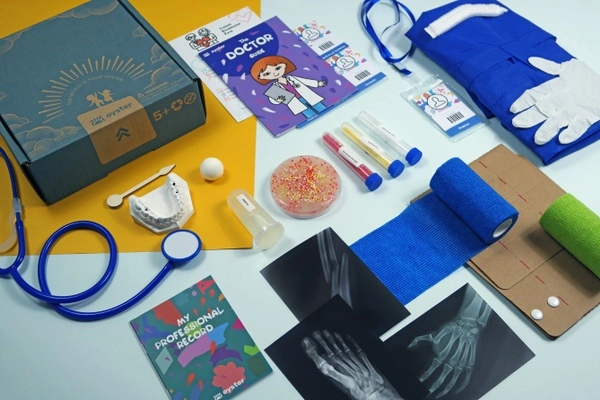 Image from: The Create Kit a Theresa Haddow
Why We Love It: Oysterkit is not just about fun hands-on activity but STEM and career explorations too! This subscription teaches kids how to be practical and creative while also learning real-world knowledge and exploring different clusters. There are 3-5 experiments in each kit related to a profession, and it includes costumes and activities with detailed instructions for a worry-free creativity boost! It's a fun and better way to learn real-life skills through fun role-playing games, whether they want to test how to be a doctor, artist, detective, chef, or what else.
Price: Monthly subscription is $34.95, or less on longer subscriptions.
Deals:
---
Image from: The Create Kit a Theresa Haddow
Why We Love It: Crafting is definitely a great way to help preschoolers explore, and The Create Kit will help with just that! This monthly subscription delivers new themed crafts, along with a bonus developmental guide to keeping little ones learn and have fun all month long. You and your kid will receive prepared materials with everything included in the box. There are also video demonstrations of how to complete the crafts, language & reading tips from a licensed speech & language pathologist, a themed playlist that goes with crafts, and a recipe & snack inspiration that matches the crafts, all with just one box!
Price: The subscription box costs $40.95 per month!
---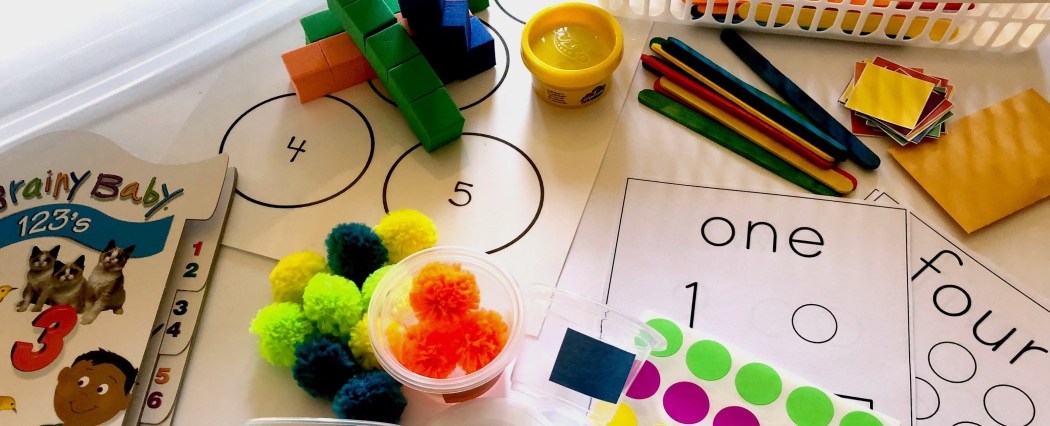 Image from: Little Learners Busy Box
Why We Love It: Little Learners Busy Box keeps your preschoolers busy doing activities that can help them learn new skills, all while having fun! Created with busy moms in mind, each Big Box comes with 5 or more kits that you can mix and match to create more learning opportunities. Monthly boxes are also themed to encourage young ones to learn in a fun and exciting manner. Also available is the Mini Box that contains 3 reusable busy bag activities. Whichever box you choose, it'll include an insert with instructions and ways to mix and match the activities for more ways to play and learn!
Price: You can get the Mini Box for $15.50, and the Big Box for $22.50.
---
Image from: Craft + Boogie
Why We Love It: For families with children ages 3 to 8 years, Craft + Boogie is the perfect box! Preschoolers can celebrate their favorite holidays with crafts that are so easy to make. Each kit comes with 3-4 holiday-themed crafts, a family game, simple snack recipes, festive table decorations, activity pages, a themed Spotify playlist, and a guide that teaches the history behind the holiday. This subscription does not only give something fun for the kids to spend their time with but also creates a happy family bonding moment. And for every kit purchased, they donate one to a child in foster care, a patient at local children's hospital, students in low-income schools, and families needing emergency foods and clothing relief.
Price: The subscription costs $29.95 each month.
---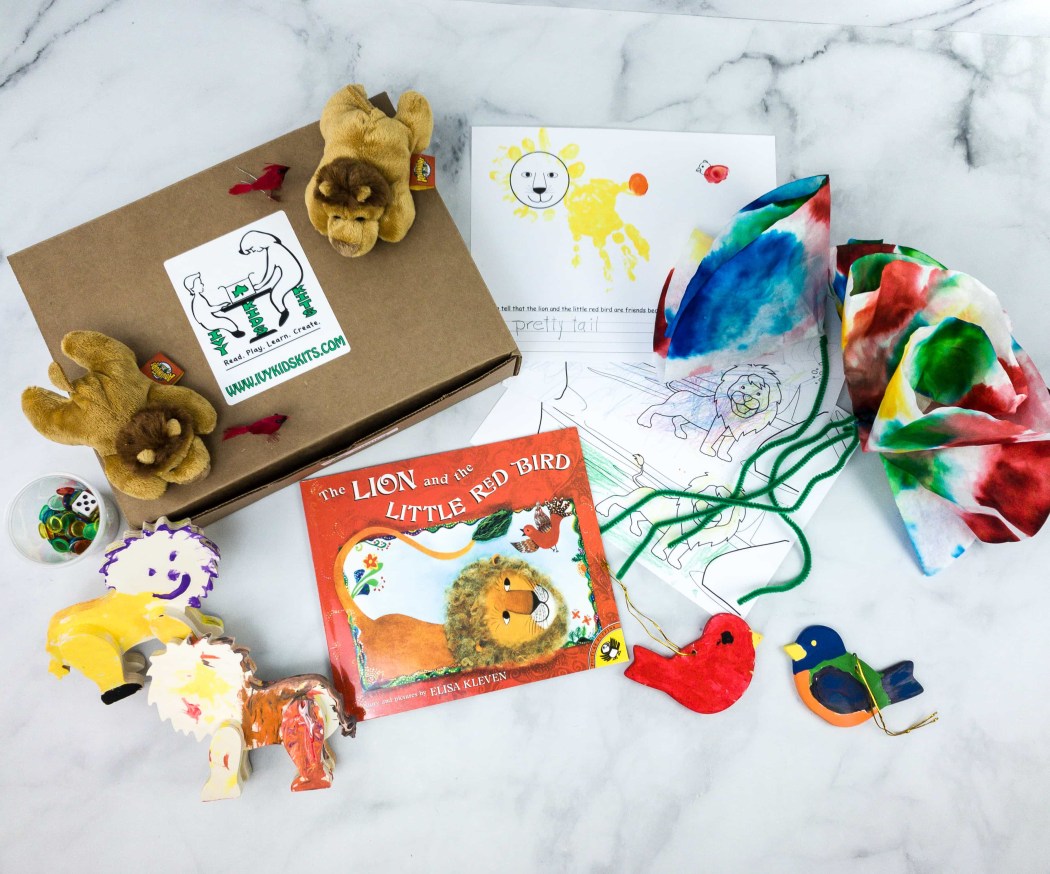 Image from: our review
Why We Love It: Ivy Kids is a monthly subscription that helps establish your kids' solid foundation in Literacy, Science, and Math. This educational box is for kids ages 3 to 8 years old, and the activities do not only provide meaningful play for kids but encourage parents to bond with their little kiddos as well. Created by certified early childhood teachers and tested by children, each box contains lots of uniquely fun, thematically-focused activities that reinforce children's creativity, critical thinking, and problem-solving, appropriate for their age. The kit will contain a classic children's book, 10 activities related to the book of the month like art projects, board games & more, detailed instructions, and a personalized item for your child (when you opt for a 6-month subscription).
Check out the Ivy Kids Reviews to learn more about this cool subscription.
Price: The subscription costs $39.95 each month, plus free shipping within the U.S.
Deals:
---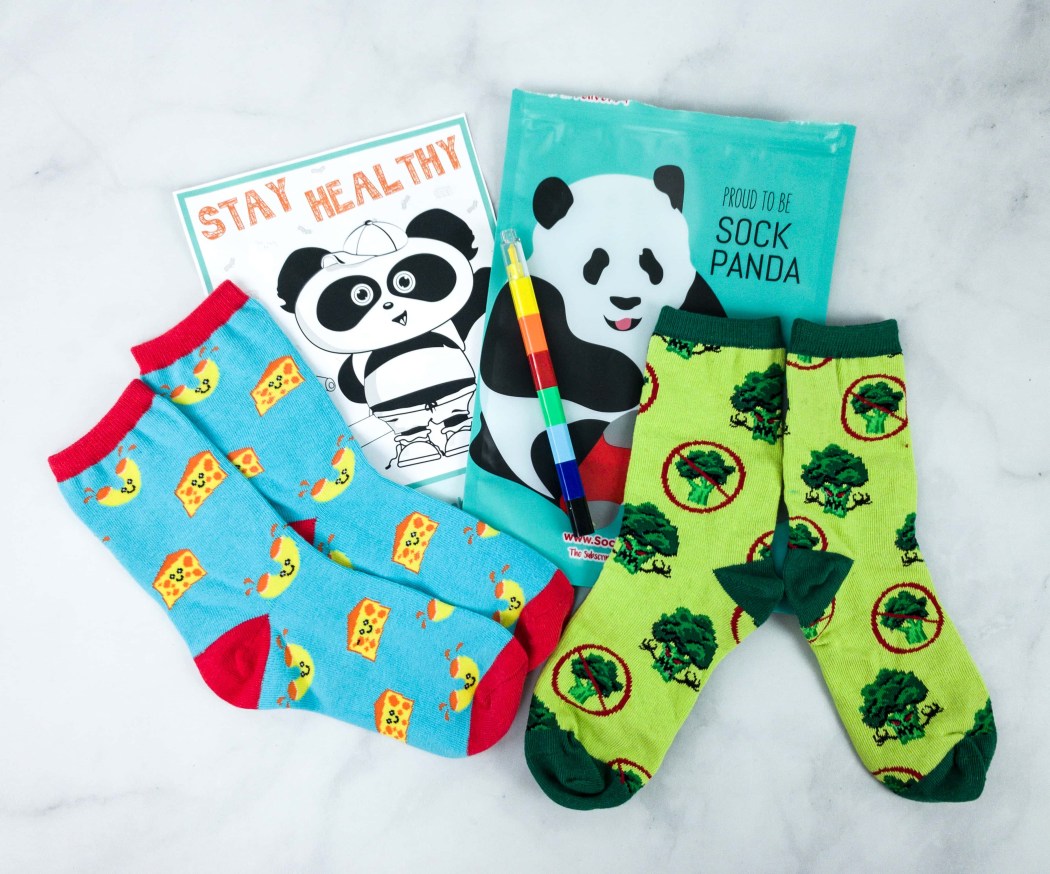 Image from: our review
Why We Love It: Panda Pals does not just send fun and colorful socks, but they also encourage play and learning by including bonus items like stickers and learning pages in every package! The items come in a pouch instead of a box, and it contains two pairs of cute socks that kids will be delighted to wear, featuring adorable characters, animals, and shapes. Each package also includes fun facts, activities, and fun extras, all centered around a theme. Past themes include Robots, Honeybee, Giraffe, Rainforest, and more! The subscription also gives back to the community by donating socks to those in need with every purchase made.
Check out Panda Pals Reviews to see what we got in the past.
Price: You can subscribe for $15 each month.
Deal: Save 10% off a new subscription! Use coupon code PANDA10.
---
Image from: Color My Cookie
Why We Love It: With Color My Cookie, you and your kids will receive a one-of-a-kind cookie decorating experience at home! Every month, they'll send a kit directly to your door, which includes 6 pre-iced cookies – no more messy icing, their signature edible watercolor palette, edible glitters, paintbrushes, and more to make your cookies more presentable and fun! Each box also comes with a QR code that will take you to an online tutorial taught by a real pastry chef. Kids of young age will surely enjoy making these sweet treats and indulge with them after!
Price: You can grab a box for $49.99 a month.
Deal: Get a FREE Smart Cookie T-Shirt when you subscribe! Deal applies automatically, just visit and subscribe. You'll also get a FREE Color My Cookie Kit to gift to a friend!
---
Image from: Curiosity Box Kids
Why We Love It: Feed your preschoolers' minds and develop their artistic skills with the Curiosity Box Kids! It is a monthly arts and crafts subscription for kids, and you can even choose from three available subscription boxes: the Discover Box for kids ages 2 – 4, the Creation Station Box for kids ages 5 – 7, and the Great Explorer Box for kids ages 8+. Inside the boxes, you will find age-appropriate educational content curated by an educator and child development specialist. It may include a STEAM project, books, activity sheets, craft kits, games, and novelties, all based on a fun theme! Past themes featured monsters, robots, dinos, sharks, and more.
Price: The subscription cost starts at $29.22 per month.
Deal: Receive 15% off on the purchase of 2 or more boxes. Use coupon code SAVE10.
---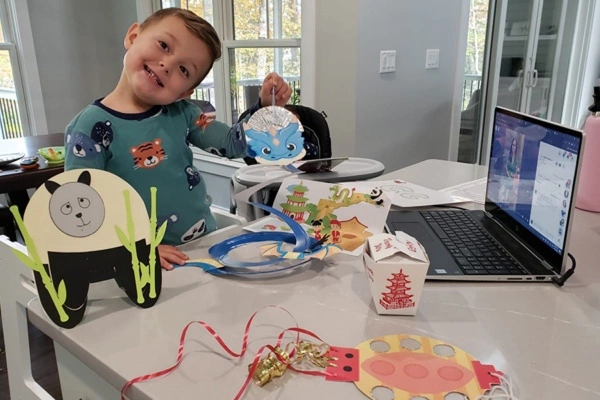 Image from: Kindergarten Crate
Why We Love It: Wiggle Worms Kits offers fun learning through play for preschoolers and kindergarteners. Educators carefully curate each kit to encourage children ages 3-6 to do arts and crafts. It includes 5-7 high-quality, playful STEM activities and crafts with all the materials needed and detailed instructions. Kids can follow along with online demonstrations on Facebook and YouTube. There are two subscription options to choose from: Wonder Kits Learning Through Play Subscription or Wonder Kits Around The World Subscription, where they can visit a new country in a new continent every month. Through this, creating arts & crafts at a young age will spark every child's love for learning!
Price: The subscription is $23.50 per month.
---
And that's our list for the best craft and activity subscription boxes you can give your preschoolers! Let them play for hours while learning! Have you decided on which subscription to try with your little ones?
You can discover more exciting subscriptions when you visit our list of the best subscription boxes for 2022!
Say Hello to More Subscription Boxes for Kids and Preschoolers!