Preschoolers are curious little explorers, soaking in every detail of the world around them. Their early years are filled with wonder and new discoveries. What better way to nurture their growth and make their days even more thrilling than by surprising them with monthly deliveries? Subscription boxes designed for preschoolers offer a delightful package of joy tailored to their age and developmental needs.
Preschool is a significant milestone, and parents play a vital role in supporting their child's journey during this formative time. By choosing a craft and activity subscription box crafted with their little hands and growing minds in mind, you can provide them with endless opportunities for learning, creativity, and fun. These thoughtfully curated boxes are filled with engaging materials and projects that encourage the development of essential skills, from fine motor skills to problem-solving and imaginative play.
Give your preschooler the gift of wonder and excitement with the best craft and activity subscription boxes! These boxes are designed to captivate their imagination, foster their curiosity, and nurture their emerging talents. With every delivery, you'll witness the joy on their faces as they embark on new adventures and explore the world through hands-on activities.
The Best Craft and Activity Subscription Boxes for Preschoolers!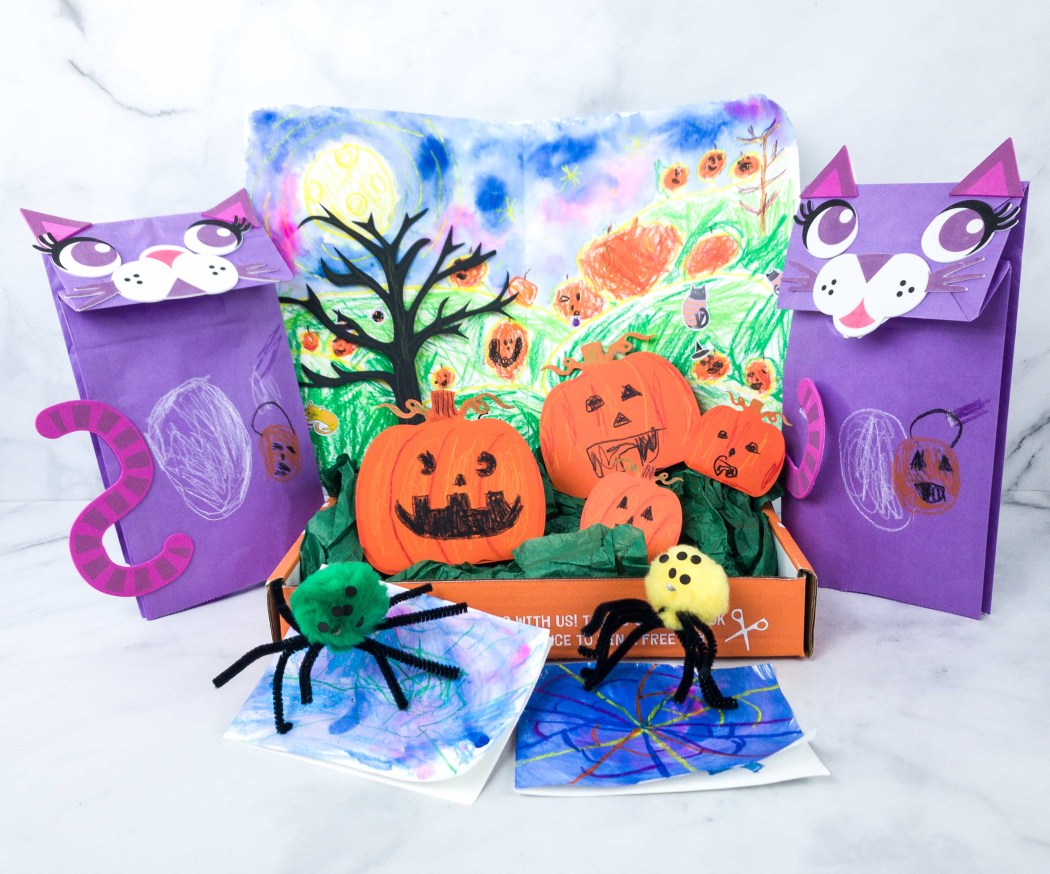 Image from: our review
Why We Love It: We Craft Box gives parents and their preschoolers quality time through their themed boxes. This cool craft sub for kids comes with a story to inspire the kids, and crafts with multiple blanks, so that even parents and siblings can join the fun. All materials are included in the box (except for scissors) with easy-to-follow photo instructions. It's a great subscription choice if you want to practice your kids' creativity and enhance problem-solving skills. Some of the past boxes have featured themes such as dragons, robots, llamas, camping, and more! With this subscription, you can have fun creating magical parent-kid moments in the comfort of your homes.
Deal: Get $5 off on your first box! Use coupon code HELLO5.
---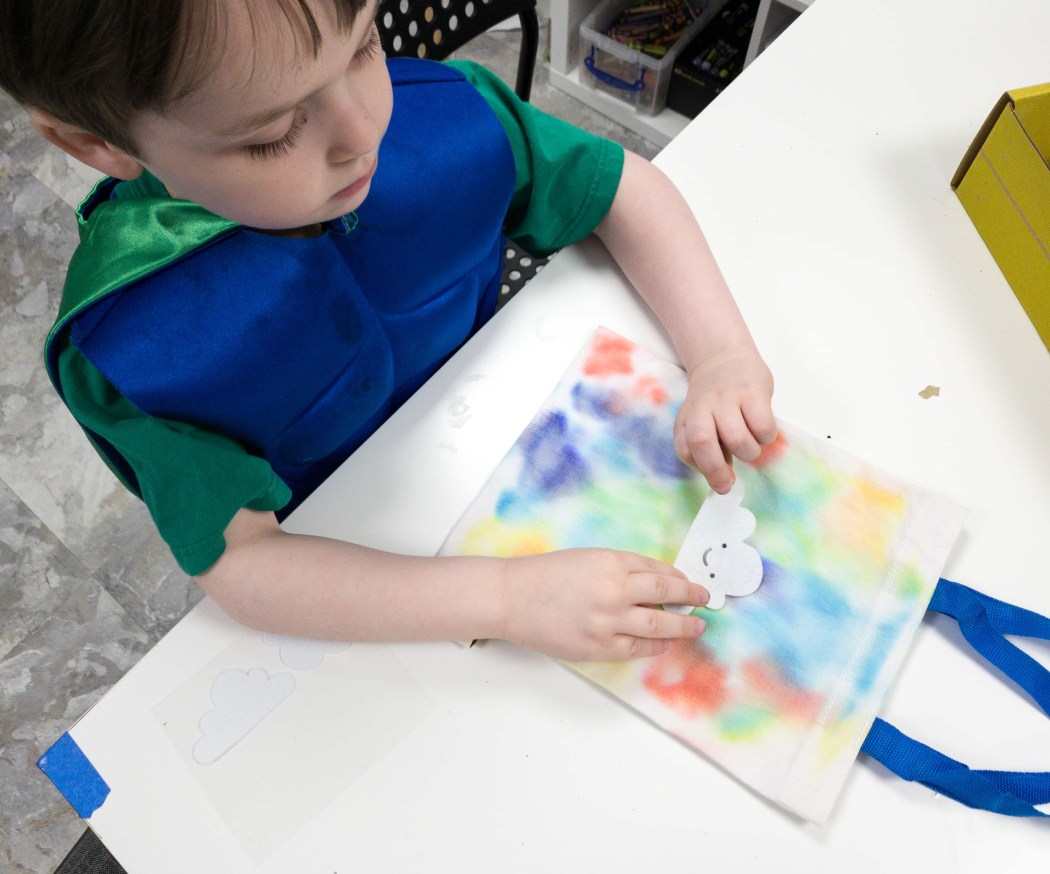 Image from: our review
Why We Love It: Fun and education always come hand in hand with every craft box from Koala Crate by KiwiCo. This craft and activity subscription box is geared towards kids 3-4 years of age. Crates are designed to give adorable young ones exposure to new materials and new concepts that encourage hands-on learning while having fun at the same time. Each box comes with everything needed to finish a project that preschoolers can use for playtime, as well as a magazine with extra games and activities! Also, they make sure that the activities are developmentally appropriate and enriching for early learners while keeping them engaging, fun, and universally appealing.
Deal: Save 30% on your first month! Use this link to get the deal.
---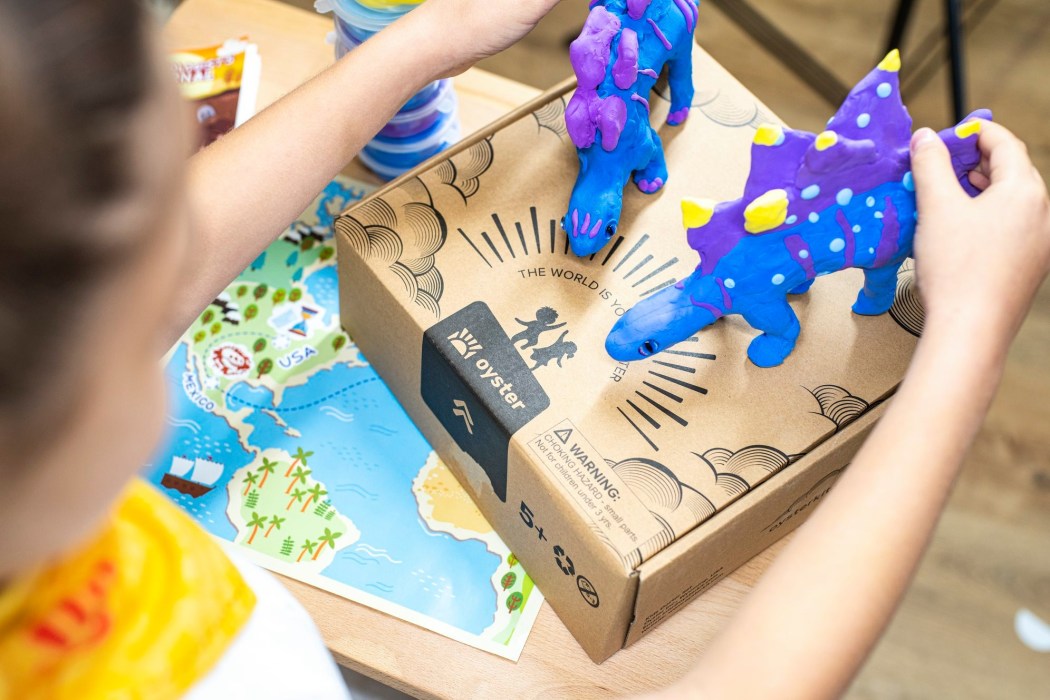 Image from: Oyster Kit
Why We Love It: Oyster Kit is not just about fun hands-on activity but STEM and career explorations too! This subscription teaches kids how to be practical and creative while also learning real-world knowledge and exploring different clusters. There are 3-5 experiments in each kit related to a profession, and it includes costumes and activities with detailed instructions for a worry-free creativity boost! It's a fun and better way to learn real-life skills through fun role-playing games, whether they want to test how to be a doctor, artist, detective, chef, or what else.
Deal: Get $10 off on any length subscription! Use coupon code HELLOSUBSCRIPTION10.
---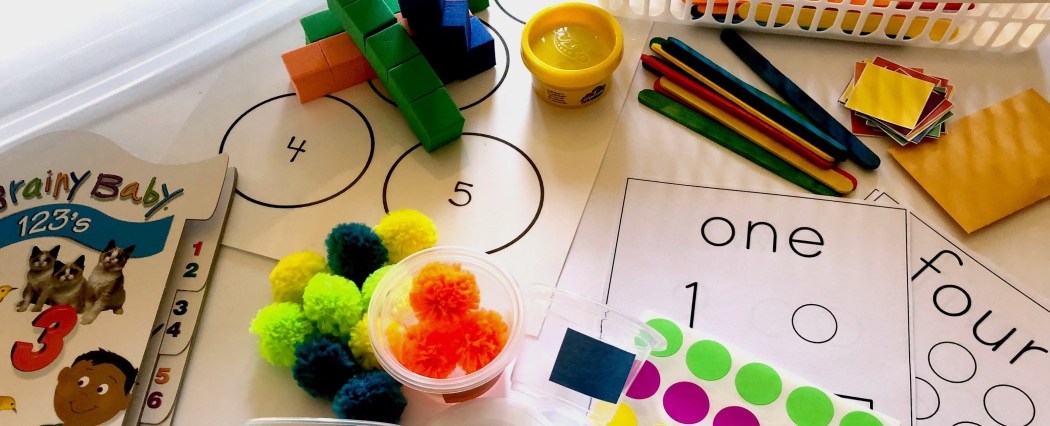 Image from: Little Learners Busy Box
Why We Love It: Little Learners Busy Box keeps your preschoolers busy doing activities that can help them learn new skills, all while having fun! Created with busy moms in mind, each Big Box comes with 5 or more kits that you can mix and match to create more learning opportunities. Monthly boxes are also themed to encourage young ones to learn in a fun and exciting manner. Also available is the Mini Box that contains 3 reusable busy bag activities. Whichever box you choose, it'll include an insert with instructions and ways to mix and match the activities for more ways to play and learn!
---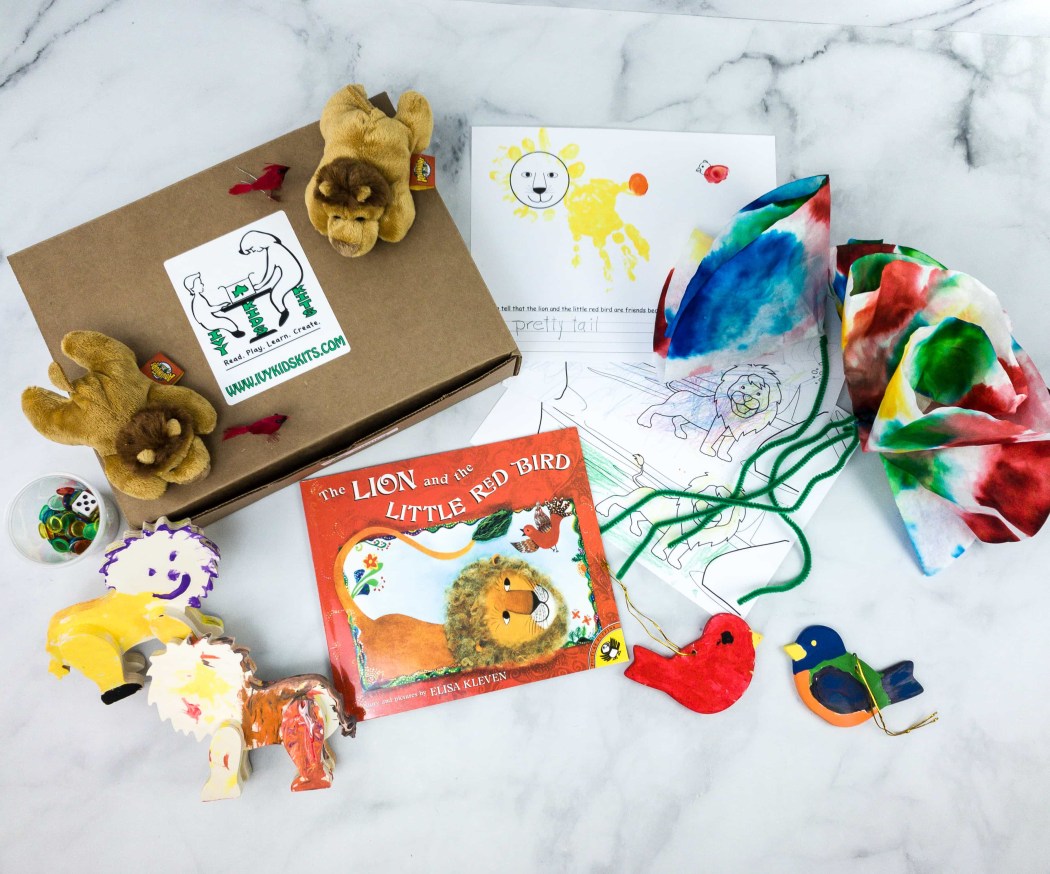 Image from: our review
Why We Love It: Ivy Kids is a monthly subscription that helps establish your kids' solid foundation in Literacy, Science, and Math. This educational box is for kids ages 3 to 8 years old, and the activities do not only provide meaningful play for kids but encourage parents to bond with their little kiddos as well. Created by certified early childhood teachers and tested by children, each box contains lots of uniquely fun, thematically-focused activities that reinforce children's creativity, critical thinking, and problem-solving, appropriate for their age. The kit will contain a classic children's book, 10 activities related to the book of the month like art projects, board games & more, detailed instructions, and a personalized item for your child (when you opt for a 6-month subscription).
Deals:
---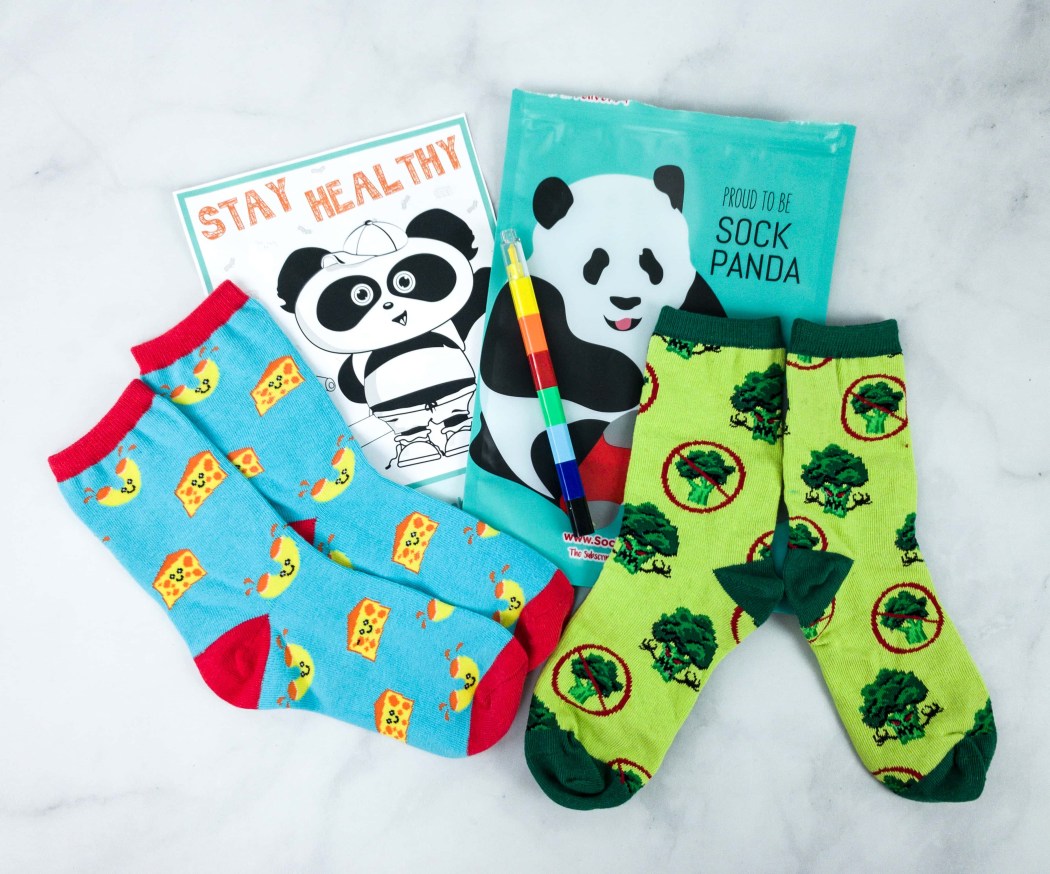 Image from: our review
Why We Love It: Panda Pals does not just send fun and colorful socks, but they also encourage play and learning by including bonus items like stickers and learning pages in every package! The items come in a pouch instead of a box, and it contains two pairs of cute socks that kids will be delighted to wear, featuring adorable characters, animals, and shapes. Each package also includes fun facts, activities, and fun extras, all centered around a theme. Past themes include Robots, Honeybee, Giraffe, Rainforest, and more! The subscription also gives back to the community by donating socks to those in need with every purchase made.
Deal: Save 10% off a new subscription! Use coupon code PANDA10.
---
And that's our list of the best craft and activity subscription boxes for preschoolers!
You can discover more exciting subscriptions when you visit our list of the best subscription boxes for 2023!