The Best YA Book Subscription Boxes!
We are a fabulous subscription box that sends out new hardcover releases with bookish goodies. This box caters to adults that can't get enough young adult books.
Deal: Get 10% off your first box! Use coupon code HELLO10.
---
A unique reading experience! Each month you'll receive a book to read, a 5" x 7" quote print, along with 2-4 corresponding gifts to match a quote/item mentioned in the book. Each individually wrapped with a page number. Readers, open the gifts as they finish the corresponding page. The experience is unforgettable! It makes the reader feel as if the book is coming to life!
Deal: Get 10% off your first box! Use coupon code HELLO10 .
---
OwlCrate is a subscription service that sends you magical monthly boxes tailored to a chosen theme. Each OwlCrate will contain one new Young Adult novel, as well as 3-5 other bookish goodies and treats related to the theme of the book. Every box also contains exclusive content from authors and publishing houses that you can't find anywhere else! Recommend for readers aged 16 and up.
Deal: Save 10% off your order! Use coupon code WELCOME10.
---
marginsbox is a bookish subscription box featuring Black, Indigenous, and person of color (BIPOC) young adult authors alongside handcrafted items from BIPOC creators curated to coincide with book themes. These items range from fan-created artwork to socks reminiscent of what a given character might wear to enamel pins.
---
Beacon Book Box is a subscription box for anyone who loves Young Adult books! Each of our boxes includes a newly-released hardcover book as well as three to five high-quality bookish goodies that go with the month's theme. Each month has a fun and enjoyable theme, so you will always be surprised! We strive to work with small businesses like ours.
---
Fox & Wit offers monthly book and merch subscription boxes. We're the original creators of the fox & wit bookish incenses. You can find us on social media @foxandwit.
Deal: Get 5% off! Use coupon code HELLO5.
---
Unplugged Book Box is a monthly subscription box promoting self-care and unplugging from daily stress to recharge the mind. Subscribers will receive a hand-curated box including a new release book and quality self-care goods and activities. Boxes will be seasonally inspired to encourage subscribers to live in the moment and enjoy life as it comes.
Deal: Get 10% off on 3+ month subscriptions! Use coupon code HELLOUNPLUG10. Not valid on month to month plans.
---

YA fantasy focused subscription box based in London for only £26 per month. Every box contains one recently published book, 3-4 goodies and exclusive items.
---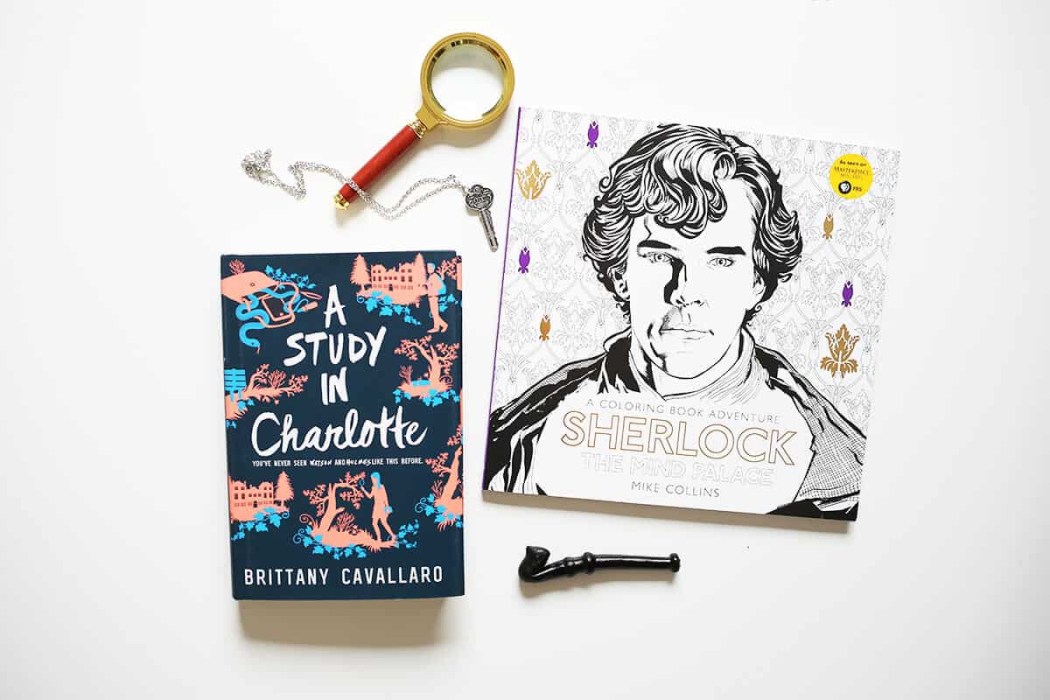 LitJoy Crate is a monthly book subscription for children and young adult that sends new release books and bookish items! There are 2 box types to choose from: children's picture books (ages 3-5) or young adult (ages 16+). Each box contains a book and 2-4 book-themed items. Also, children's boxes come with a grown-up treat.
---

Illumicrate is a quarterly subscription service which delivers you a newly released book and other things for book lovers! Subscriptions and gift subscriptions are automatically renewed each quarter. Only £29.99 per month!
---
A Scribd membership is your ticket to a world of books. You'll get access to a library of bestsellers, award winners, obscure indie titles, and reader favorites. Scribd has ebooks, audiobooks, and articles. Even better, they'll give you personalized recommendations and special collections assembled by their editors to help you find books we think you'll love. Armed with the Scribd app on your phone, tablet, and web, you'll never be without a good book to read again.
Deal: Get 30 days free trial! Deal applies automatically, just visit and subscribe.
---

Totally Booked Crate is a monthly subscription for readers of romance/young adult . Each month you will receive a new release/bestselling book with 3-5 bookish goods - you will always get a candle in each box to set the perfect reading mood. We always try to include an author letter, signed bookplate/book, and book swag.
---
A book subscription box for YA lovers on a budget - We include a hardback book each month along with a bookmark and super indulgent items, such as our staple four piece chocolate box, delicious hot drink, relaxing bath item and other themed bookish goodies! We create the perfect bookworm experience for those looking to indulge at a low price.
---
The SpearCraft Book Box is a monthly book subscription box that sends newly published Young Adult novels and assorted bookish fandom goodies to your door. Each month's SpearCraft Book Box has a fun theme, contains a handpicked YA novel, and has an assortment of 4-8 bookish fandom items! Get your unique items delivered right to your door.
Deals:
---

Our March book is Thorn by Intisar Khanani. All in all, this is a book that is a must read and one that I would recommend easily. It is a book with depth and heart, with characters that will make your heart ache and your soul bleed and a story that will open your eyes.
---
Each month's box will include a highly anticipated new YA release AND specialized items to help you read, relax, and revive.Relive the flutters of first love, the excitement of best friends, and the thrill of possibility. Then, get closer to the stories you love with bookish merchandise to keep the magic alive after the pages have been turned.
---
Deals:
---
Our Book & Music Box is an affordable subscription option for those who just want to immerse themselves in the latest reads without adding to their collection of cool bookish stuff. Discover new authors, stories, and strong female characters each month while participating in our growing community of fellow book lovers.
---
Don't forget to check out our list of all the best subscription boxes in every category!