If you're looking for the next great reads or if you want to get your hands on the freshest YA books, subscription boxes are the way to go! Searching for new faves or discovering authors you've never tried to follow before comes effortlessly with YA book subscription boxes. They deliver the books to your door monthly – sometimes, even before the books are released to the stores!
These book boxes send good-curling YA novels with thrilling drama, captivating characters, and amusing storylines. Some YA book subscriptions even include bookish goods like bookmarks, pins, collectibles, and more that YA fans and all book nerds will flip out over! Others are themed, making the unboxing experience more fun and exciting for young adults. Loaded with swoon-worthy titles, adults can enjoy reading the books as well!
Build a home library filled with engaging YA titles! We've gathered all the best YA book subscriptions on this list. Check out all our whole list of YA books here!
The Best YA Book Subscription Boxes!
ICYDK: YA or Young Adult fiction are books written for readers age 12-18. However, they are really not limited to that age bracket because even adults enjoy various topics YA books tackle, from YA romance to YA thriller and everything in between.
Image from: our review
Why We Love It: Now in Books sends a specially curated monthly young adult fiction box! It's a great way to discover new authors, stories, and characters. Also, each book is gift-wrapped to make every delivery feel like a special gift to yourself or some young adult you know of. The Book & Music Box includes a novel with strong female leads, diverse characters, or strong social themes, plus a fully immersive playlist to fit the mood of the featured title. They even include a list of recommended reads and, when possible, autographed books, notes, or signed bookplates. If you want just the books, Young Adult Book Monthly is an option too!
Read Now in Books Reviews to know more.
Price: Each box is $16.99 a month.
---
Image from: Once Upon a Book Club
Why We Love It: Once Upon a Book Club has a YA edition that brings books to life! This subscription makes the reading experience fun and unique because aside from the YA book, you will receive 3-5 corresponding gifts with page numbers attached to them to match a quote/item mentioned in the book! Readers are advised to open the gifts one at a time as they reach the indicated page to make them feel as if the book is coming to life. There's also a 5"x7" print that features a quote from the book, plus discussion questions and read-a-long dates + opening gifts with fellow members.
Learn more on Once Upon a Book Club Reviews.
Price: A monthly box is $64.99.
Deal: Get 10% off your first box! Use coupon code HELLO10 .
---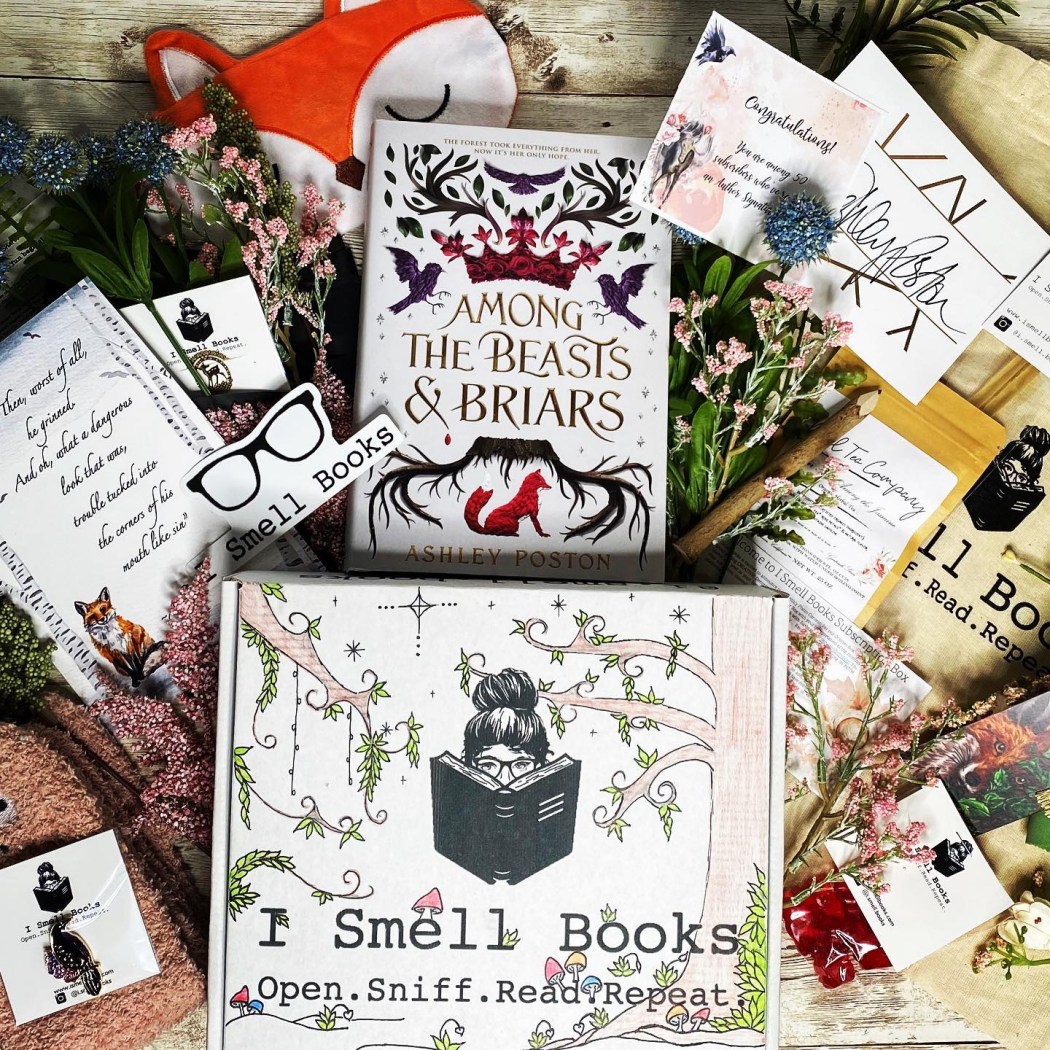 Image from: I Smell Books
Why We Love It: Bibliosmia, FYI, is the smell or aroma of a wonderful and good book. And that's what will keep you addicted to I Smell Books. Each box is perfectly curated to give you a newly released YA hardcover novel paired with high-quality bookish goodies like an exclusively designed enamel pin, bookish socks, and more that'll definitely flutter the hearts of book-loving young adults. Everything in the box is selected carefully to fall under the unique theme of the month and to make sure that it will satisfy every bookworm vein in you. And sometimes, there are also exclusive surprises from the author of the book itself!
Price: The monthly subscription costs $45.99, or less when you subscribe for longer plans
---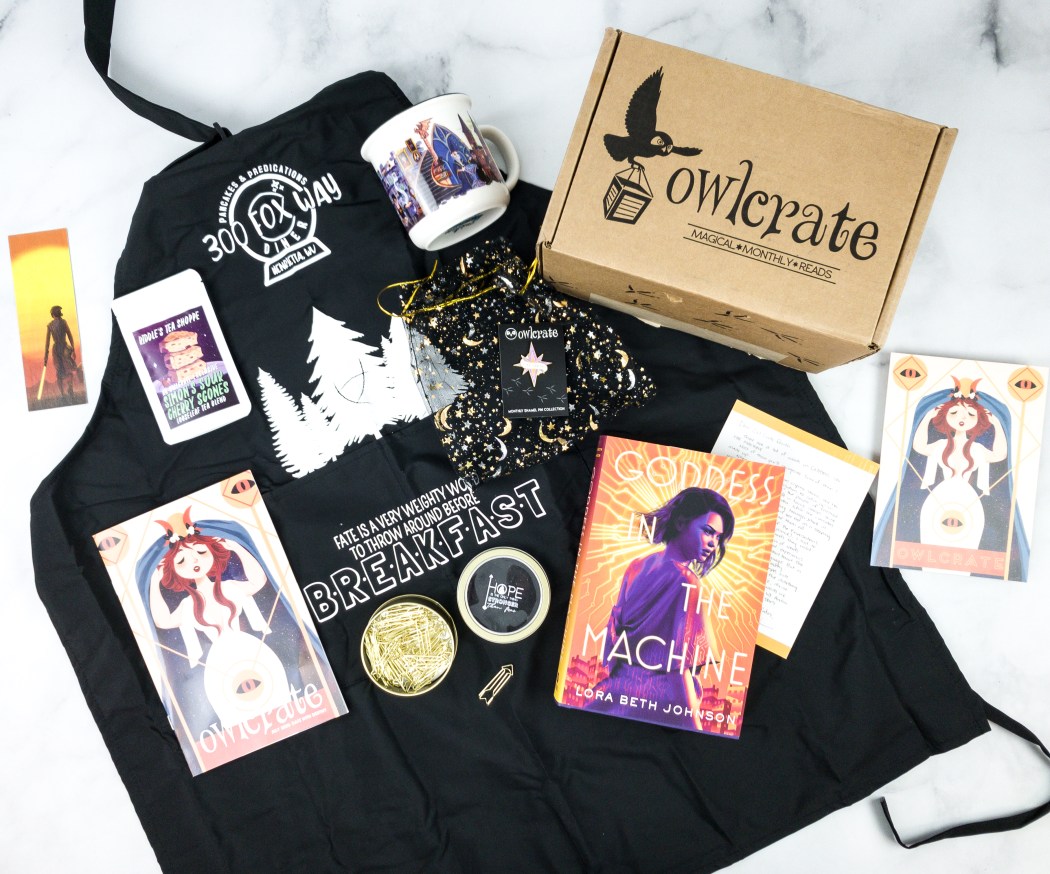 Image from: our review
Why We Love It: OwlCrate caters to any young adult who loves reading and gets them ridiculously excited by pairing a fresh new Young Adult book along with 4-6 unique bookish goodies and treats from small businesses and artists. All items inside the package are related to the current theme, making the unboxing more fun and reading cool again for them! Each box also contains cool and exclusive content from authors and publishing houses like a signed bookplate that you can't find anywhere else, therefore, enhancing the whole experience! Past magical themes include Witches and Wonder, Magic Unleashed, Growing Wild, Ruthless Rivals, and more.
See more about this box on OwlCrate Reviews.
Price: Receive a box for $32.99 a month.
Deal: Get 15% off your first subscription! Use coupon code HELLO15.
---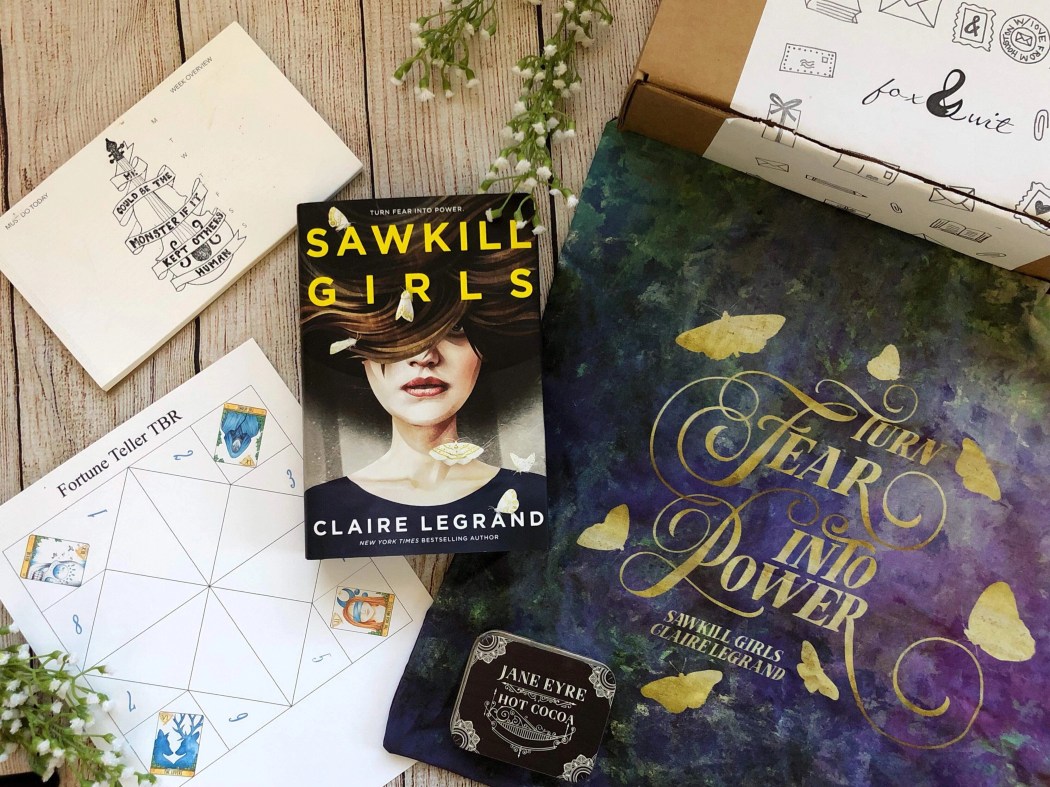 Image from: Fox & Wit
Why We Love It: Fox & Wit sends subscribers beautiful, exclusive editions of highly anticipated books. It's an ideal book subscription if you want to discover brand new, off-the-beaten-path titles to read. This subscription is also committed to sustainable practices as they ensure that their merchandise products honor environmentally sustainable living! They currently offer 3 subscription box types: YA Book Parcel, which comes with their monthly YA book selection, plus full merch; YA Lit & Tunes, which is the book only option; and Adult Lit & Tunes, which is the adult book option and it includes the monthly collectible item. Past YA themes include The Woods are Angry, Season of Magic, and The Door to the Halfway.
Price: Subscriptions start at $17.99 a month.
Deal: Get 5% off! Use coupon code HELLO5.
---
Image from: Unplugged Book Box
Why We Love It: Unplugged Book Box lives up to its name. It helps subscribers unplug from daily life and help young adults to de-stress through reading! This monthly subscription promotes self-care by sending a box that includes one newly released hardcover YA book plus 5 to 7 self-care goodies like candles and coffee to enhance me-time and high-quality novelty items such as journals and mugs. They also send author exclusives, and everything in the box is seasonally inspired. So if you want to take a break from modern technology and practice self-care, this YA book subscription is for you!
Check out Unplugged Book Box Reviews for more info.
Price: Each box is $39.99 a month.
Deal: Get 10% off on 3+ month subscriptions! Use coupon code HELLOUNPLUG10. Not valid on month to month plans.
---
Image from: FairyLoot
Why We Love It: A London-based subscription, Fairy Loot focuses on Young Adult fantasy books! They'll send you a box of bookish treasures straight from a fairy's lair with enchanting titles you can delve your times into! Subscribers will receive a recently-released YA fantasy book every month, plus 5-6 exclusive bookish goodies and an author's letter. They partner with renowned publishing houses and authors, so expect special edition books from time to time! Books are always hardcover, and boxes are also themed, making it a fun experience for young adults to read. Past themes include Spellcraft, Hidden Identities, Frozen Fables, and more.
Price: Receive a box for $35.55 a month.
---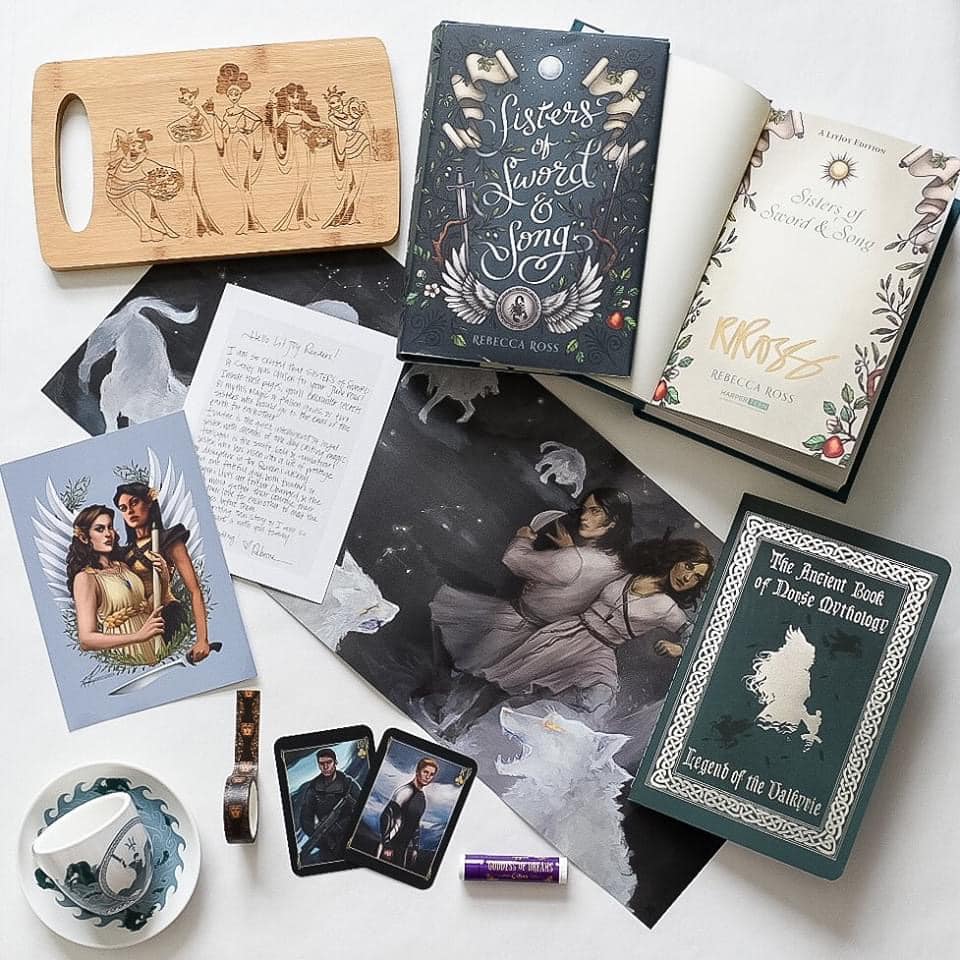 Image from: LitJoy Crate
Why We Love It: Winning the hearts of young adults ages 14 and up is LitJoy Crate, a monthly book subscription that sends newly released books and whimsical bookish items! They always include a book that is signed by the author and is a LitJoy-Exclusive Edition. Subscribers can choose the type of crate they want to receive: Book-Only, Items-Only, or Full Crate. Each full crate comes with 4-6 carefully curated and useful book-themed items that bring the book to life, plus their collectible photo strips. Literally, a one-stop shop for young adult book lovers!
Want to know more about the subscription? Head on to LitJoy Crate Reviews.
Price: The subscription costs $29.99 per quarter.
---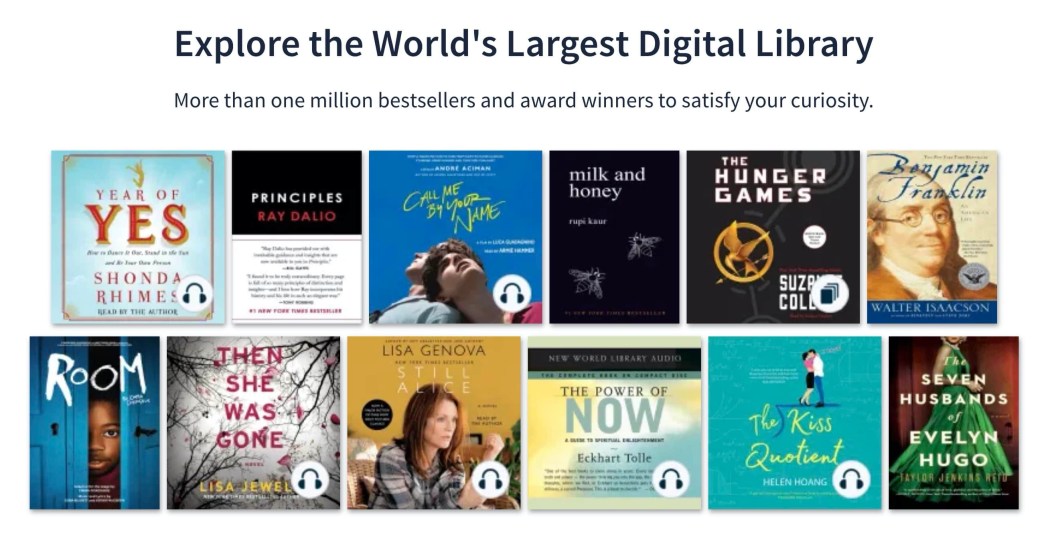 Image from: Scribd
Why We Love It: Scribd is the subscription you need if you love books and want access to a vast amount of bestsellers, award-winning pieces, indie titles, or reader favorites. Of course, that includes Young Adult fiction in both eBook and audiobook form! Easily read the books that are suggested by their team of editors. The app works on your phone, tablet, or use the web and conveniently read the book that you like wherever and whenever you feel like needing a good read.
Price: Subscriptions start at $9.99 per month.
Deal: Get 30 days free trial! Deal applies automatically, just visit and subscribe.
---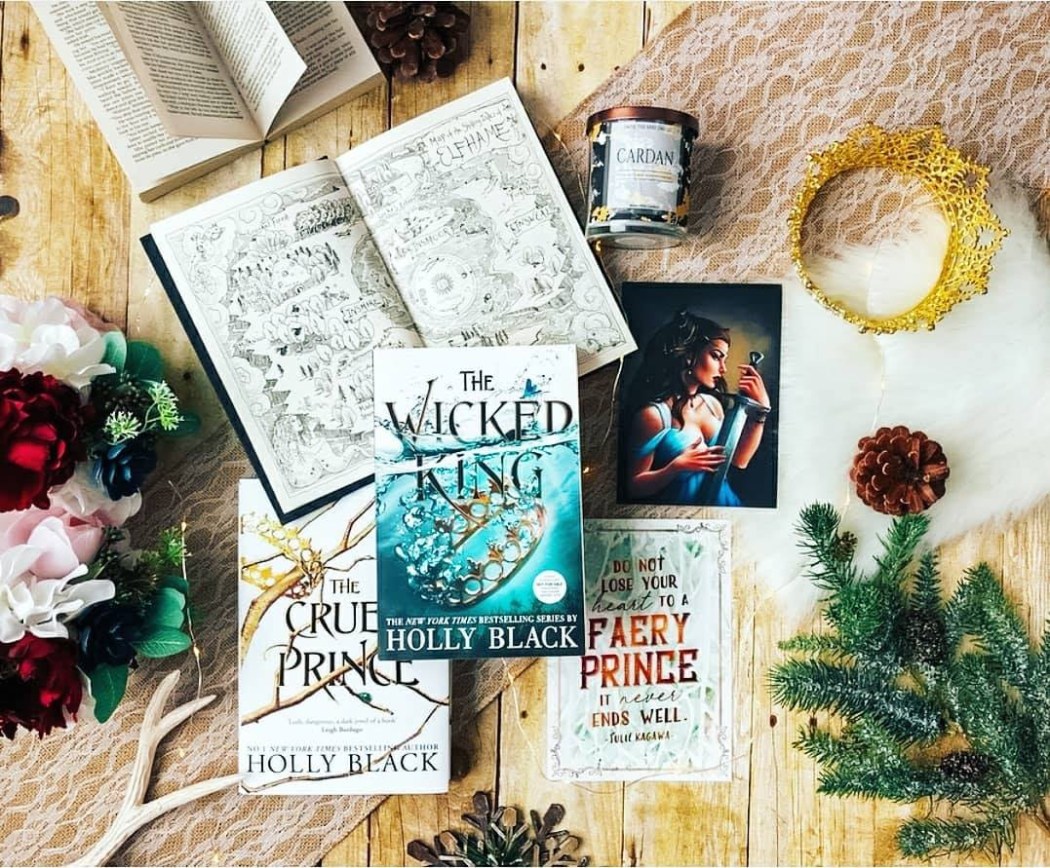 Image from: Totally Booked Crate
Why We Love It: For the young adults who fancy reading books, Totally Booked Crate is one of the subscriptions they need to add to their list. They offer 2 genre options: YA Fantasy and YA Contemporary, and they also have a random pick option if you love both, and you can switch genres anytime! Each box includes 1 or 2 new releases or bestselling books, an exclusive candle to set the right mood for reading, or one useful bookish goodie/self-care item that'll enhance the reading experience, and a treat as well! And sometimes, they do try to include an author's letter and signed bookplate. So grab your favorite drink and get cozy reading the books from this subscription.
Price: Each box is $14.99 per month.
---
Image from: Book Hooked Box
Why We Love It: Book Hooked Box is like a self-care package sent to your door bi-monthly! This book subscription box lets you embrace the bookworm in you by focusing on Young Adult novels curated with self-care in mind. Subscribers receive a new release YA hardback book in every themed box, usually with a signed bookplate, an author letter, and exclusive themed artwork. Boxes also include a luxury chocolate box or other sweet treats, a 4oz themed candle, an exclusive themed bookmark, an indulgent hot drink, and a bonus bookish item, creating a wonderful bookworm experience just for you! Past themes include Deadly Desires, Hooked Within A Book, High Fantasy High Stakes, and Once Upon A Fairytale.
Price: The box costs £22.50 ($31 USD) a month.
---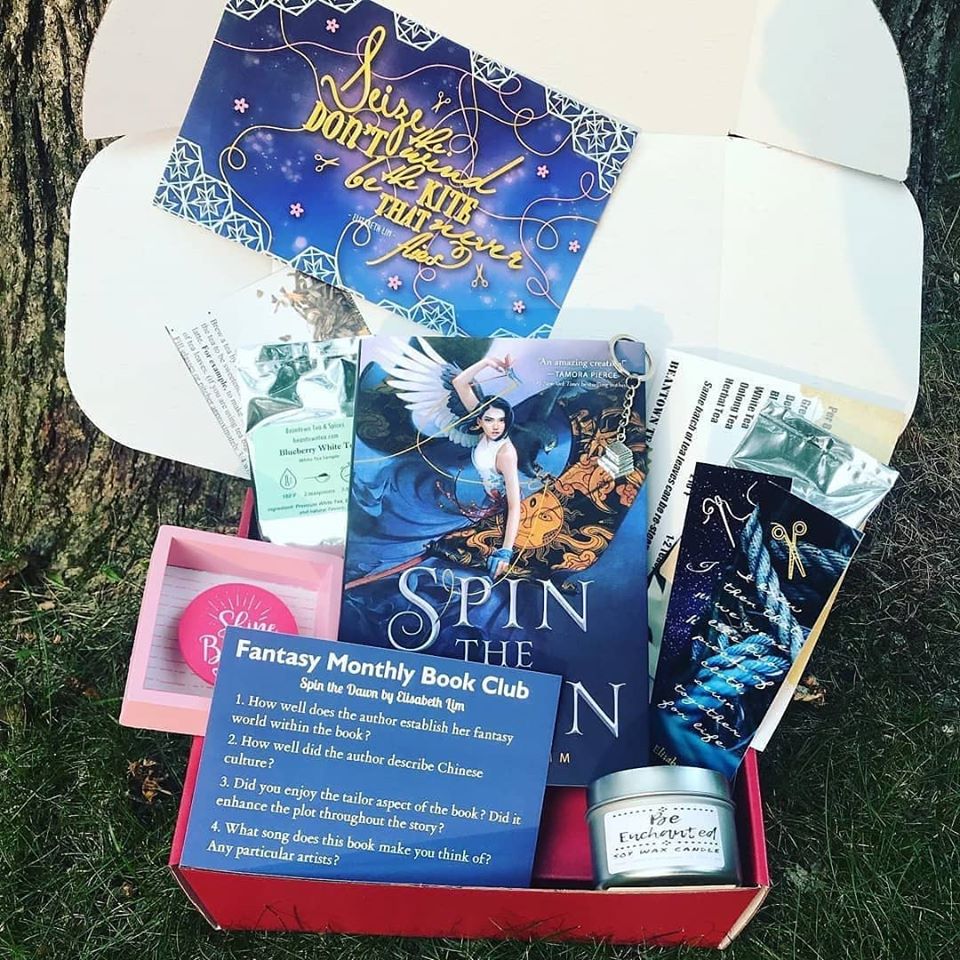 Image from: Fantasy Monthly
Why We Love It: Fantasy Monthly is for the certified YA fantasy fans, and they even have an online book club where you can interact with fellow subscribers and readers. Each box has a newly released hardcover YA fantasy novel, 2 artist-created bookmarks, 1 artist-created print, 1 monthly curated book club card, and 1 monthly Fantasy Monthly exclusive button. They send a lot of exclusive items that you can add to your collection shelf!
Price: Receive a box for $16.99 per month.
---
Image from: Bookship
Why We Love It: Bookship is a quarterly box that keeps the magic alive in between pages! Catering to moms and working women who love books, this book subscription pretty much help them relax and escape daily bustle! Each shipment contains an anticipated YA release and seasonal bookish items such as art prints, bookmarks, and home decor pieces. To help you relax and revive, paired with your new book is a playlist you can listen to and wax melts that'll help set the mood. They work with local and small businesses, so they can customize their products to fit monthly themes and fulfill every bookworm's desires!
Price: Each quarterly box is $50.
---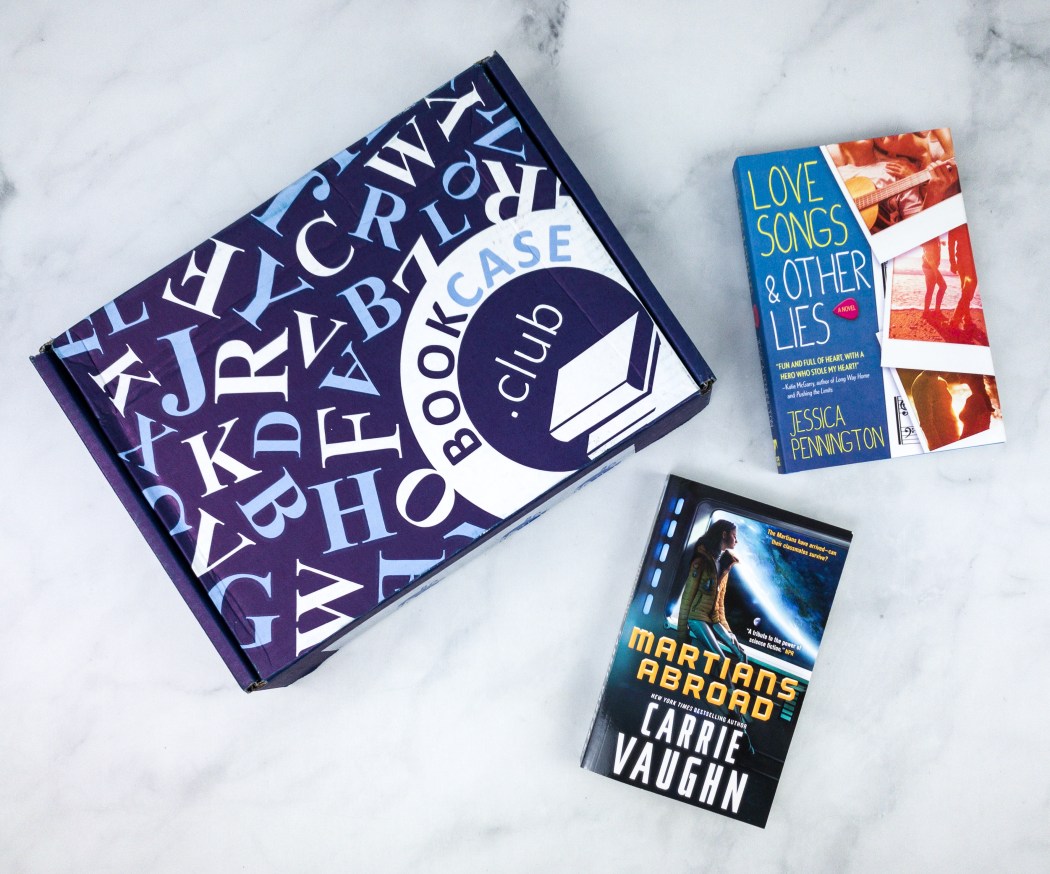 Image from: our review
Why We Love It: If you spend most of your time reading, you might consider getting BookCase.Club. It is a monthly subscription that offers books in different genres, including Young Adult. Each month, your Teenage Dreams Case (which is all bout YA) will give you two hand-picked books in different categories, which may include dystopian, contemporary, and occasionally romance. The books you'll receive may be debuts or stand-alone from a variety of authors. It's one of the most inexpensive books subscription options out there! All you have to do is wait for the books to come at your door and be immersed in every story you read.
See all of our BookCase.Club Reviews here.
Price: The monthly subscription costs $12.99, Bi-Monthly – $14.99, 3 Months – $36, 6 Months – $66 and 1 Year – $120.
Deals:
---
Image from: Graphic Novel Station
Why We Love It: Graphic Novel Station is a UK subscription dedicated to graphic novels! Subscribers will receive a new themed box containing 2-3 graphic novels every month, along with snacks to enjoy while reading and an information sheet highlighting the graphic novels and the artists who worked on them. This subscription is perfect for fans of comic books, adult graphic novels, and even indie authors!
Price: Subscriptions start at $33.87 per month.
---
And that's our list for the best YA books subscription boxes! Which ones do you like best?
Here's a list of all the best subscription boxes — divided into categories! — in case you're looking for more boxes to try!
Say Hello to More Book Subscriptions!