Protein is a necessary building block for a healthy diet. It's one of our primary sources of energy, and it helps build and repair muscles. Running late for work or just don't have enough time to sit down for a meal? That's where protein shakes come in handy! They're a great meal alternative that supplies the body with all of the essential amino acids it needs. Signing up for protein shake subscriptions can simplify your daily routine!
These subscriptions help you save time, especially if you are constantly on the go. It's a convenient option to help you with daily dietary needs without exerting much effort! This subscription sends protein shakes or powder mixes you can easily include into your journey of achieving your fitness goals.
This list features protein supplements that are available in powder and liquid form. We've gathered some of the best protein shake subscriptions on this list to help you out! Whether you want to gain muscle or lose weight, these shakes will help you achieve your goals!
The Best Protein Powder And Shake Subscription Boxes For Your Daily Protein Needs!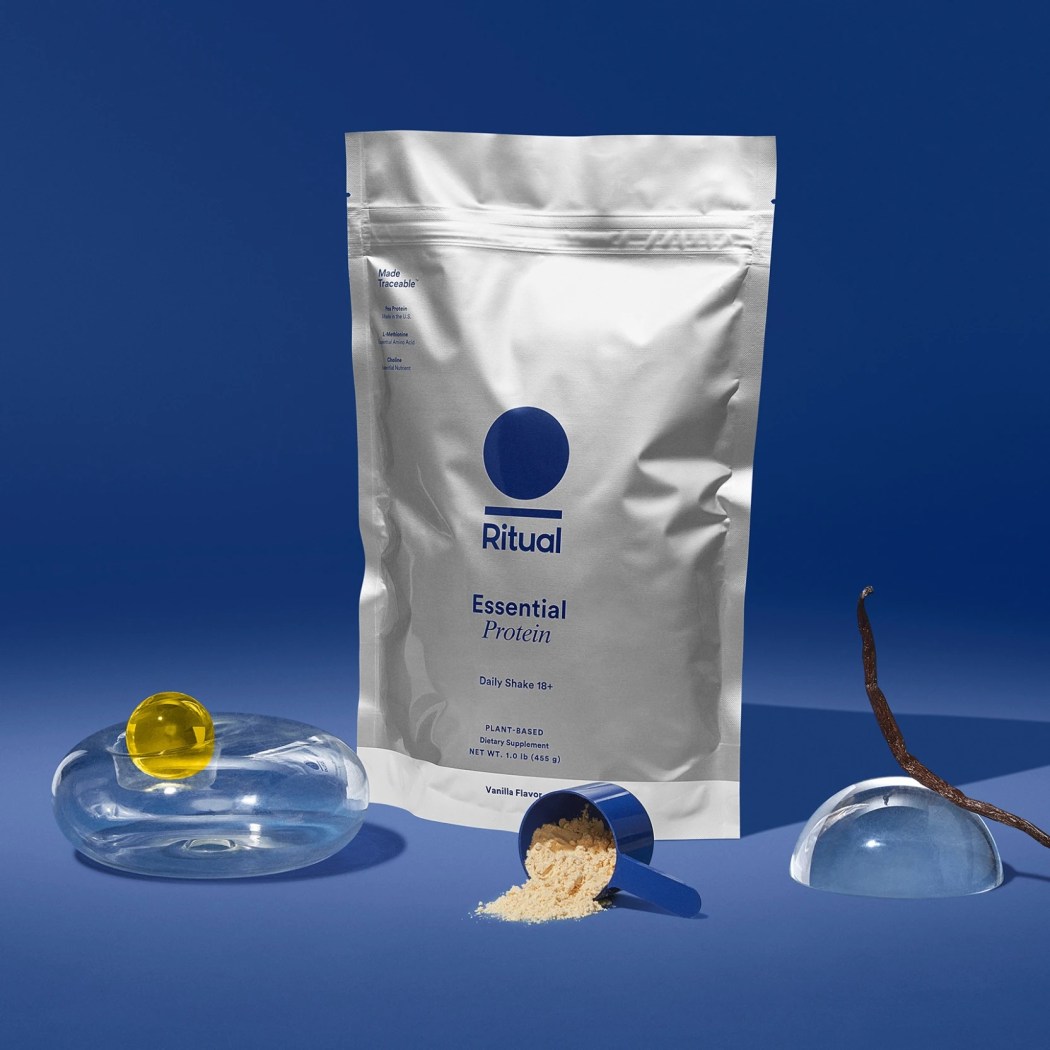 Image from: Ritual
What You Get: Aside from vegan multi-vitamins, Ritual now offers protein shakes to help support individuals' overall nutrient needs and dietary demands. This plant-based protein shake formula is designed to support lean muscle mass, brain health, fill dietary gaps, and support bone health at different life stages. It is free of soy and gluten, vegan-friendly, contains no GMOs and sugar of all kinds, and is third-party tested to ensure quality. There are three protein powder variations to choose from: Daily Shake 18+ for adults 18-49, Daily Shake 50+ with Calcium HMB for adults 50+, and Daily Shake Pregnancy & Postpartum for pregnancy and lactation. Take what you need, and enjoy all the natural benefits from USA-grown organic peas!
Visit Ritual Reviews for more detail about the subscription.
Price: Shipped every month for $40 and shipping is always free!
Deal: Save $15 on your first month when you bundle any 2+ Ritual products! Deal applies automatically, just visit and subscribe.
---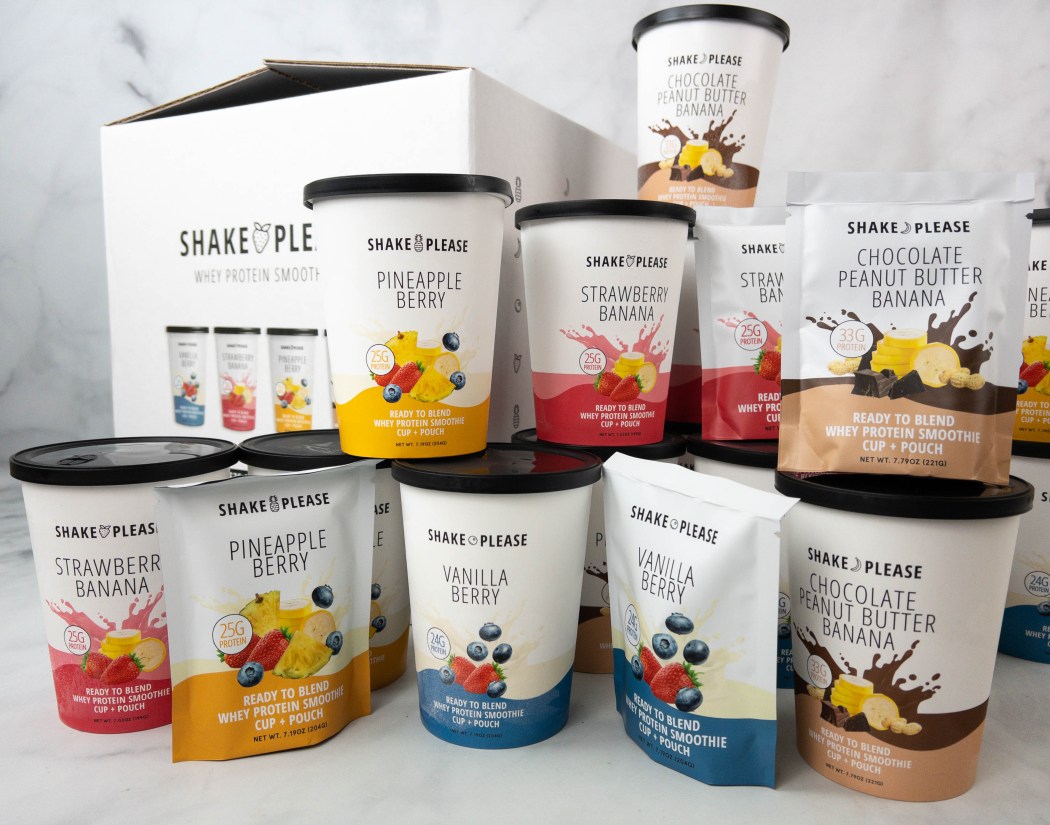 Image from: Our Review
What You Get: Your daily protein source now comes in the form of ready-to-blend smoothies! Shake Please offers a yummy and healthy meal replacement in less than a minute. Each smoothie cup comes with 24g+ of protein to help you lose fat and build muscle. Manage your hunger with 8, 16, or 24 smoothie cups + protein pouch delivered every month, with delicious and health-giving flavors of your choice! Empty the contents into a blender, mix it with water or any of your favorite liquids, blend, and have a delicious smoothie you can take on the go!
Price: Build A Box starts at $79.92 every month.
Deals:
---
Image from: our review
What You Get: Whether you're wanting to lose weight or build muscle mass, Gainful has one simple and effective way to empower individuals to achieve their goals. They offer options that allow you to get your daily dose of protein in the form of powder mixes. Offering personalized protein powder, they help you achieve your fitness dreams! Every protein blend contains 9 essential amino acids that are beneficial to the entire body – no gluten, soy, fillers, or any artificial flavors. Each is tailored to every client's body composition, allergy restrictions, lifestyle habits, and dietary preferences. Moreover, they're science-backed and easy to incorporate into your daily routine. Subscribers also get free, one-on-one access to their very own Registered Dietitian to answer all of your questions about fitness!
Check out Gainful Review for more information.
Price: Personalized protein powder starts at $45.
Deal: Get $10 off your order! Use coupon code SAVE10.
---
Image from: our review
What You Get: HLTH Code has nutritious shakes that serve as a complete meal! They offer a science-backed blend of protein, healthy fats, fibers, and more of the good stuff without anything artificial, ever! Each meal is a great source of essential nutrients with everything you need and nothing you don't. Choose which flavor you want – Chocolate Macadamia or Creamy Vanilla, and receive a bag with 15 servings of delicious nutritional shake mixes. Just scoop it right into the bottle, add water, and you'll have one complete meal in minutes! It's a healthy meal replacement you can trust every day.
Care to know more? See HLTH Code Review.
Price: Shipped every month for $49.95.
Deal: Get 15% off on your first box! Use coupon code HELLO.
---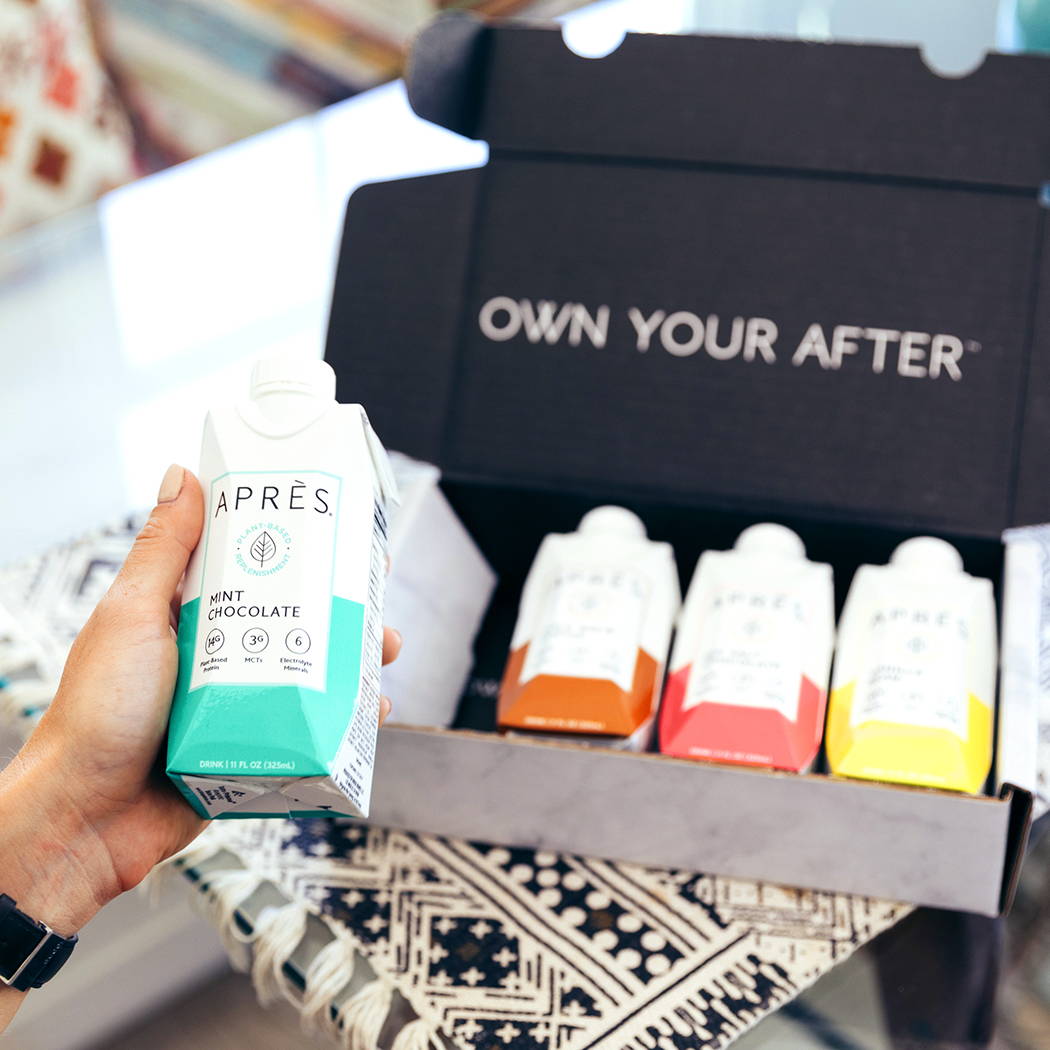 Image from: Après
What You Get: Après offers protein-based replenishment drinks, ideal for those who like working out! Every drink is packed with protein, MCTs, and electrolytes that rejuvenate and give an extra boost of energy for your daily grind. They currently offer a monthly subscription, and you can choose how many drinks you wish to receive in your box! Filled with clean, nutrient-dense ingredients, this protein-filled vegan drink is designed to help your body from the inside out. Whether you need to drink something in between your meals or you need to grab and go, this subscription is one of the best bets for giving what your body needs! Available in 4 different flavors: Mint Chocolate, Vanilla Bean, Cold Brew Coffee, Sea Salt Chocolate, or try them all in a Variety Pack. Shipping is free, always!
Price: Shipped monthly starting at $35.99 for 12-pack or $3 per bottle, plus free shipping!
Deal: 20% OFF + FREE Shipping for new customers Use coupon code NEW20.
---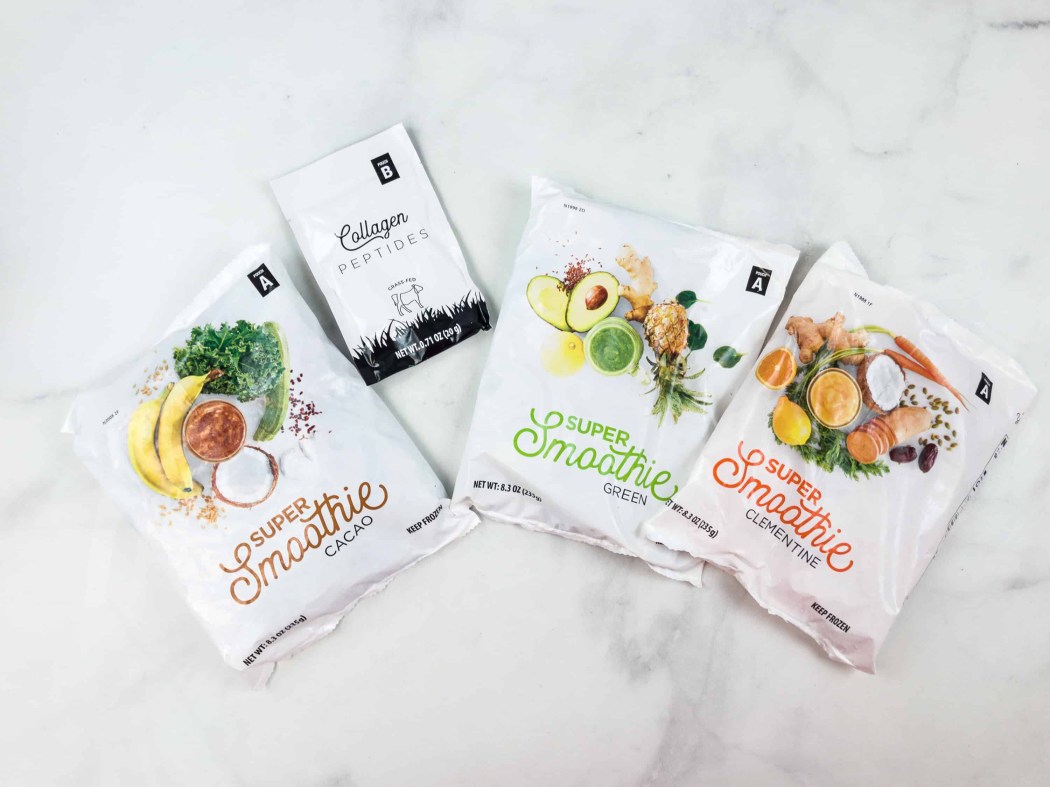 Image from: our review
What You Get: For adding a macro-balanced nutrient boost to your smoothies, SmoothieBox offers add-ins like proteins and collagen that support lean muscle growth and recovery. You can choose between gluten-free whey protein or vegan protein, both available in vanilla and chocolate flavors. Made from organic ingredients with natural flavors and no sugar added, each serving contains 13g of protein. Build your own box and receive 20 smoothie packs with the flavors of your liking – Green, Cacao, Berry, or Clementine. Once you've chosen your smoothie packs, you can add in your protein for a more filling smoothie, that's bursting with flavor and overall goodness!
Learn more when you visit SmoothieBox Reviews.
Price: The Variety Box is $129 per month, the Mug Variety Box is $135.95 and the Blender Variety Box is $318. Smoothie Booster/Protein Mixes cost $20 each.
Deal: Get $10 off your first box + FREE Shipping! Use coupon code SAS10 and Use this link to subscribe.
---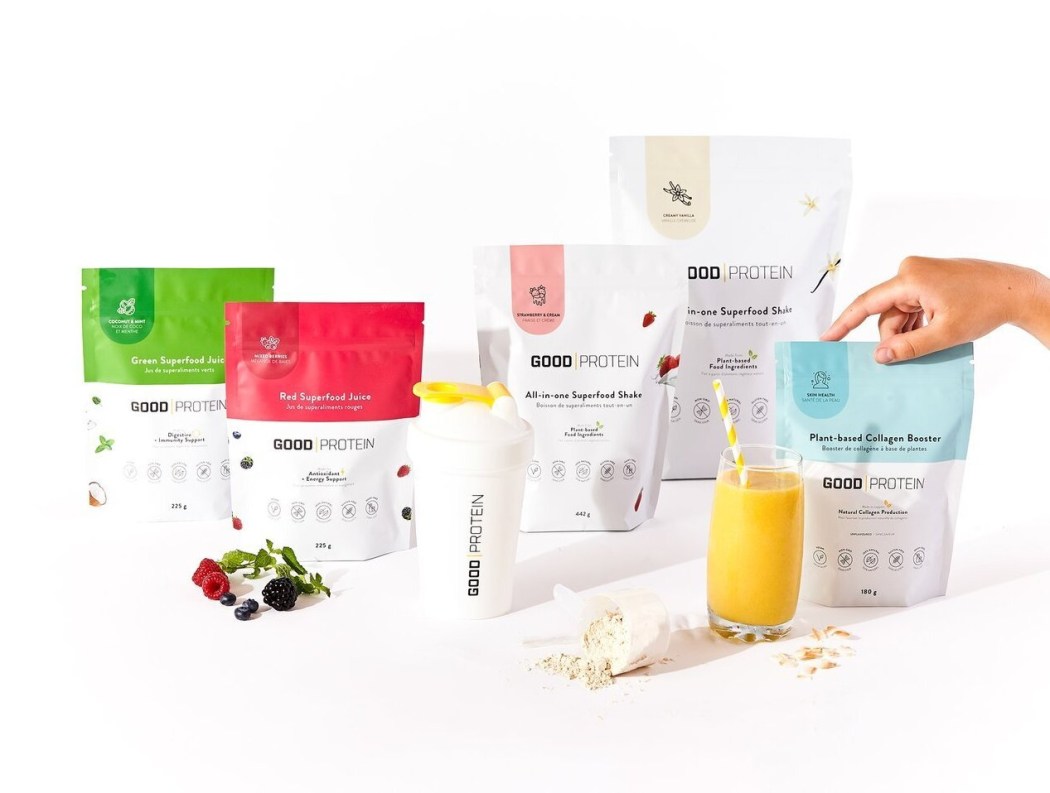 Image from: Care/of
What You Get: If you're looking for food mixes that not only taste great, but are exceptionally good for the body as well, Good Protein is the way to go! This subscription provides you with wholesome superfoods for healthy and happy living. These are 100% plant-based with nothing artificial (ever!) and are proudly made in Canada. Just choose your flavors – Salted Caramel, Creamy Vanilla, Strawberry & Cream, Chocolate, Mocha, Acai Berry, Chai Vanilla, and indulge in some healthy drinking that is more than just protein! You can also get the Starter Pack Bundle to save more!
Price: This subscription is $28.10 per month.
Deal: Get 20% off your first order! Use coupon code GOODPROTEIN.
---
And there you have it, the list of the best protein shake subscriptions to try this 2022! Have you chosen what to add to your daily grind?
Say Hello To More Subscriptions for Fitness and Health Goals!