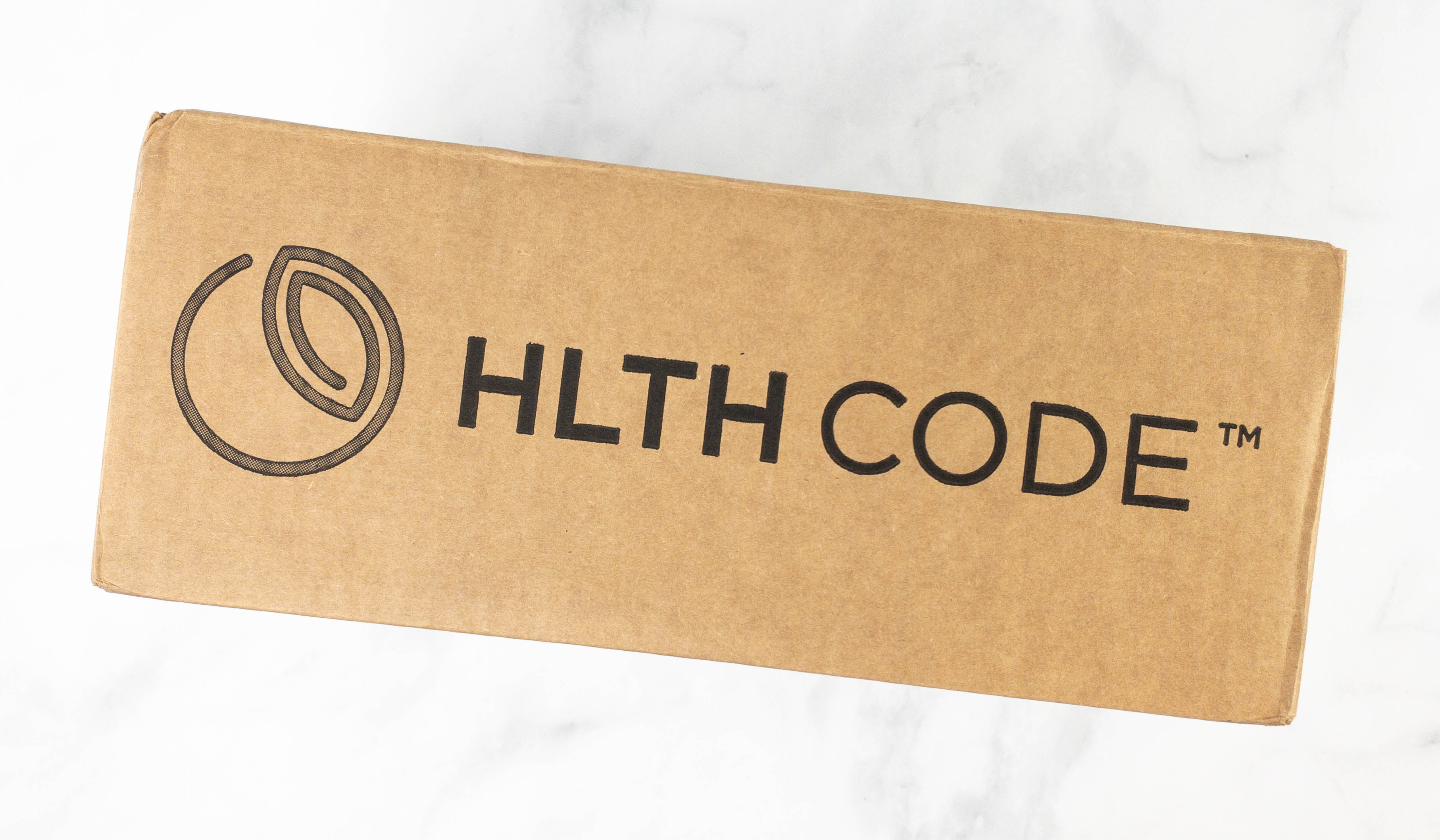 HLTH Code makes tasty and nutritionally-complete shake mixes – HLTH Code Complete Meals. These are aimed to deliver protein, healthy fats, probiotics, fiber, and vitamins and minerals without any added sugar, extra carbs, or any artificial ingredients. You can get them on a subscription for $49.95/bag. Each bag includes 15 servings of the shake mix, and there are two available flavors: Chocolate Macadamia and Creamy Vanilla. If you want a 30-day supply of Complete Meals, you'll need at least 2 bags per month, which totals to $99.90. Once you've subscribed, you can easily change quantities or flavors, skip a month, pause or cancel your subscription.
This is the review of both Chocolate Macadamia and Creamy Vanilla HLTH Code Complete Meals.
DEAL: Get 15% off on your first box! Use coupon code HELLO.
The shake mixes arrived in a simple brown box.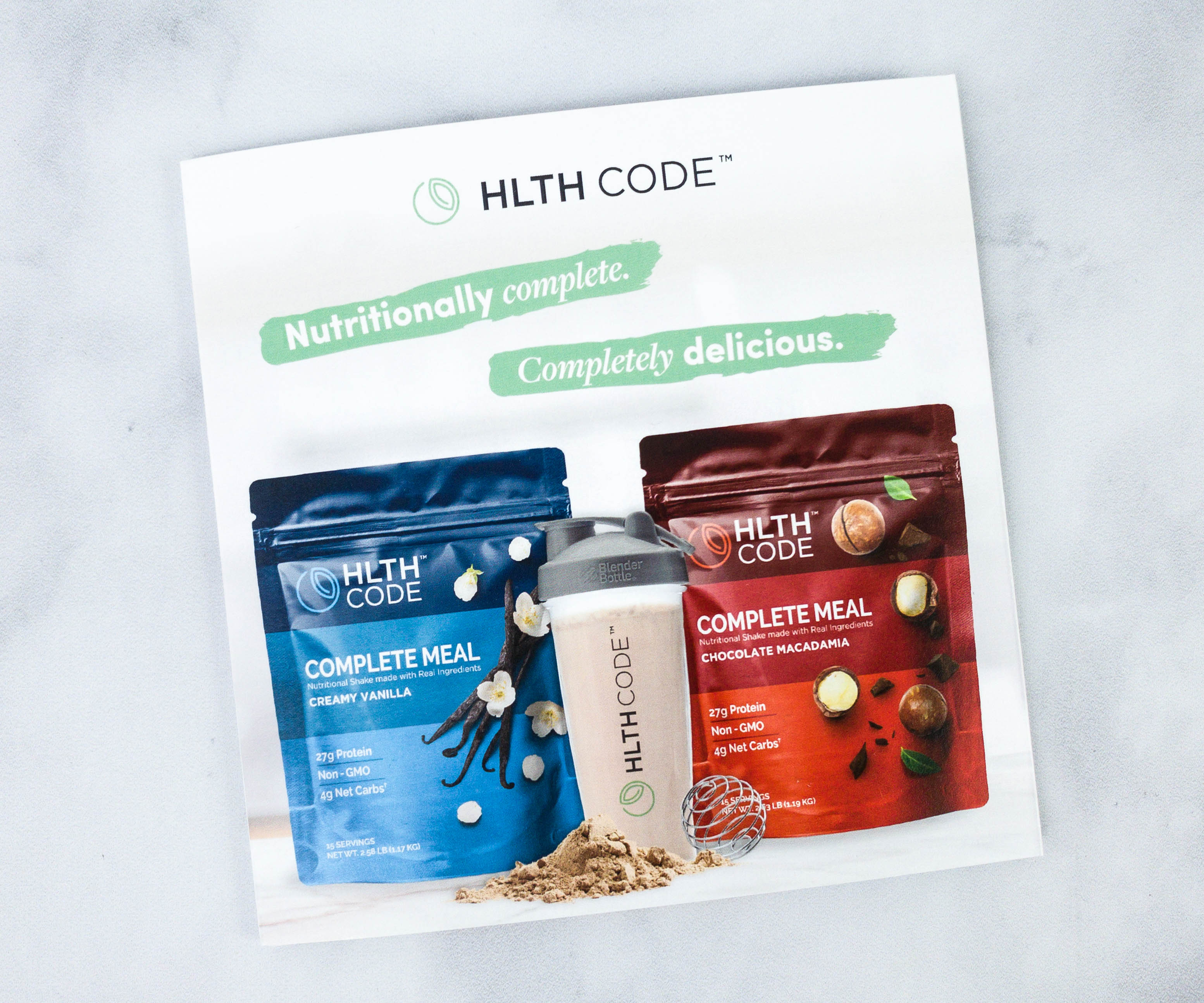 The box includes an information card.
The back of the card includes HLTH Code's social media handles and other ways we can reach them.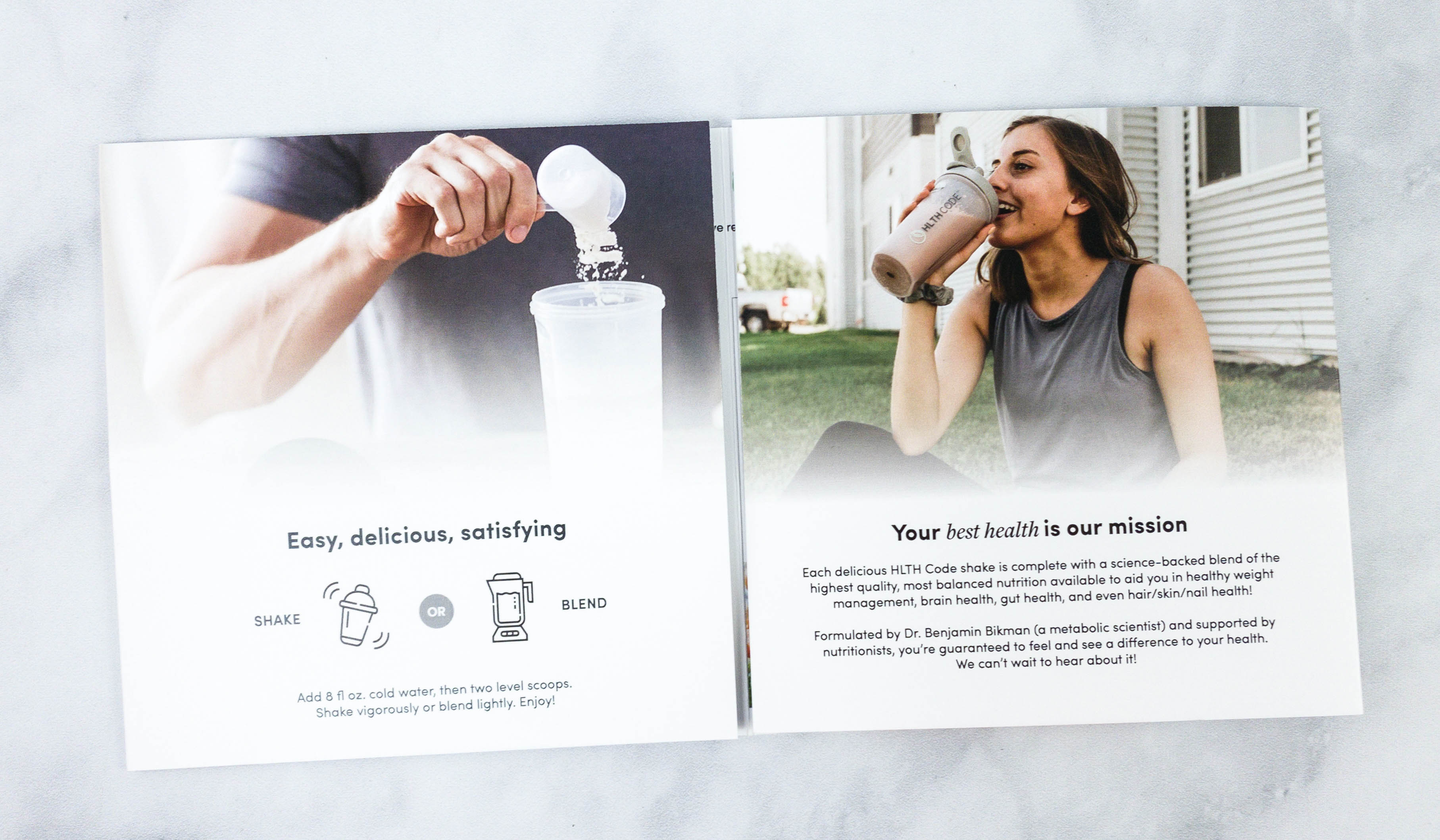 Each delicious HLTH Code shake is complete with a science-backed blend of the highest-quality, most balanced nutrition available to aid you in healthy weight management, brain health, gut health, and even hair/skin/nail health.

Formulated by Dr. Benjamin Bikman (a metabolic scientist), and supported by nutritionists, you're guaranteed to feel and see a difference to our health.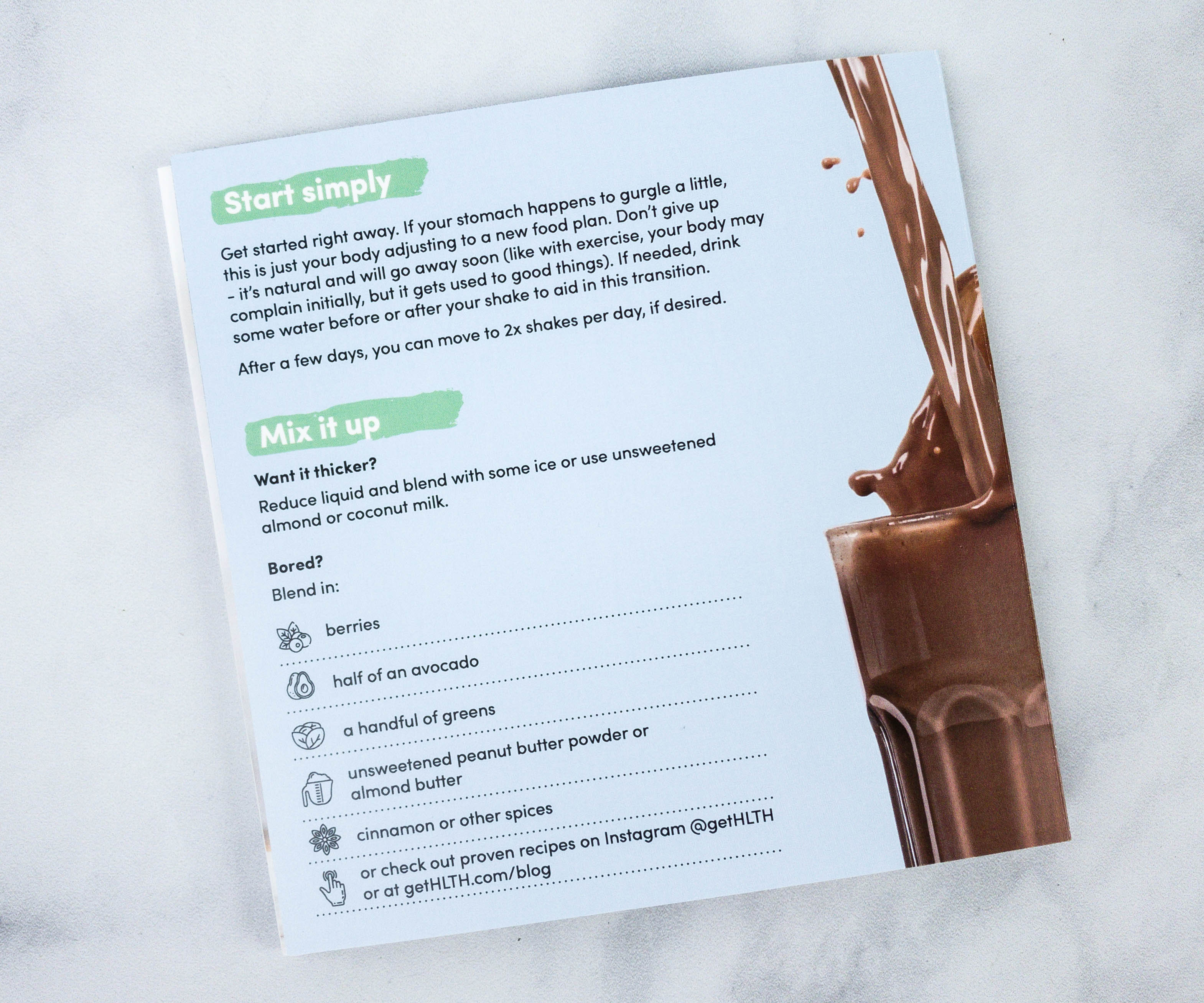 The recommended intake depends on each person's health goals but for general wellness, replacing one meal per day with the shake is what's recommended. There's really no need to add anything else to the powder mix, but if you like experimenting with your shake, HLTH Code recommends adding low carb and low sugar ingredients only, like berries, avocado, greens, unsweetened peanut butter/almond butter, and cinnamon or other spices.
HLTH Code is ideal for replacing your first meal of the day, and they also encourage eating healthy food for the rest of your daily meals. On this card is a list of suggested meals for lunch and dinner, including avocado-tuna salad, cobb salad, protein-style/lettuce hamburger, and more.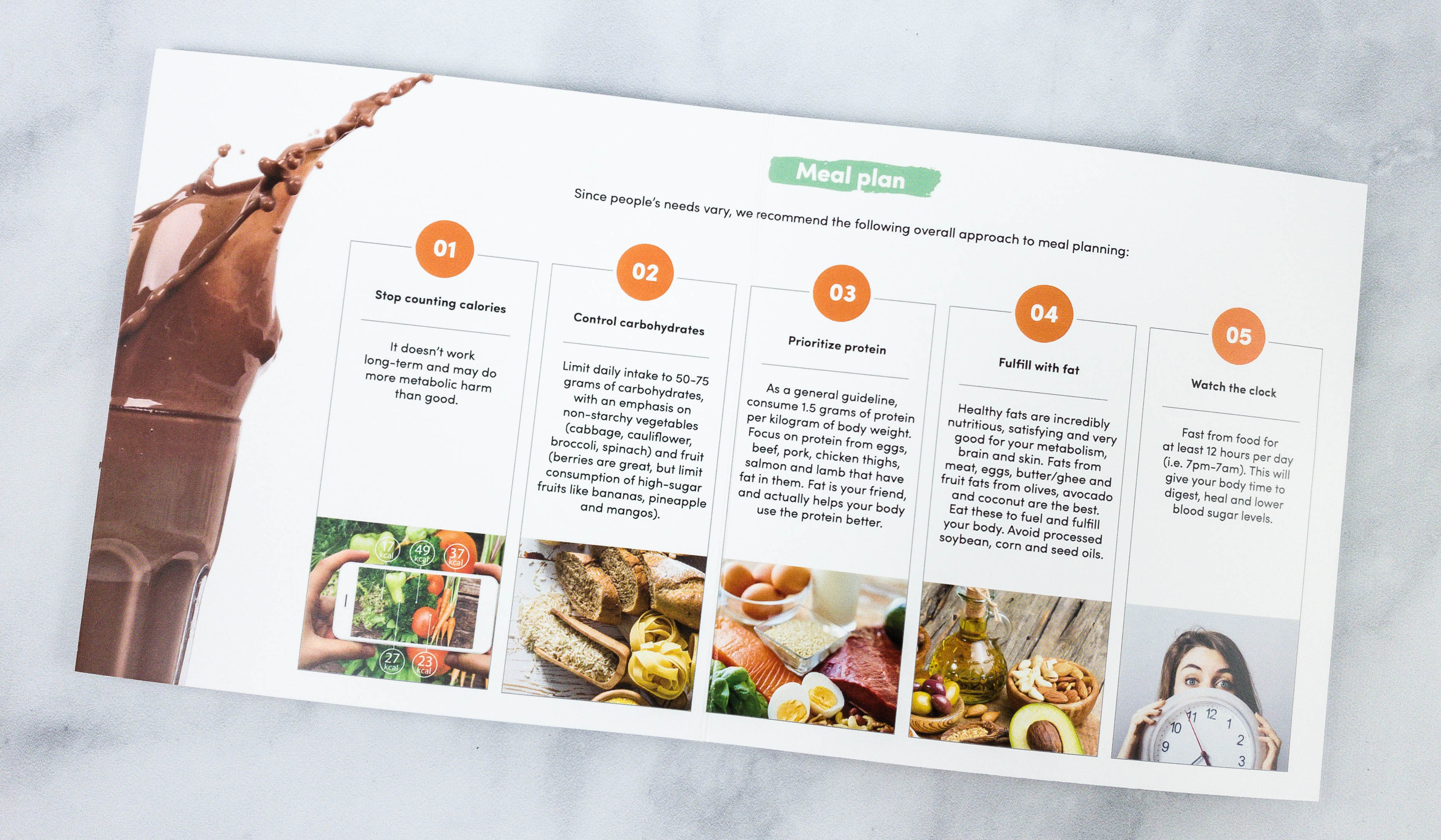 Another helpful inclusion in the box is a meal planning guide! It includes a reminder to stop counting calories, control carbohydrates, prioritize protein, eat healthy fats, and fast from food for at least 12 hours a day.
Everything in my box!
Complete Meal Creamy Vanilla ($59.95) This vanilla shake mix is slightly sweet and definitely creamy. It's also nice that it dissolves fairly in water during preparation. I'm thinking of adding slices of strawberry after my first try!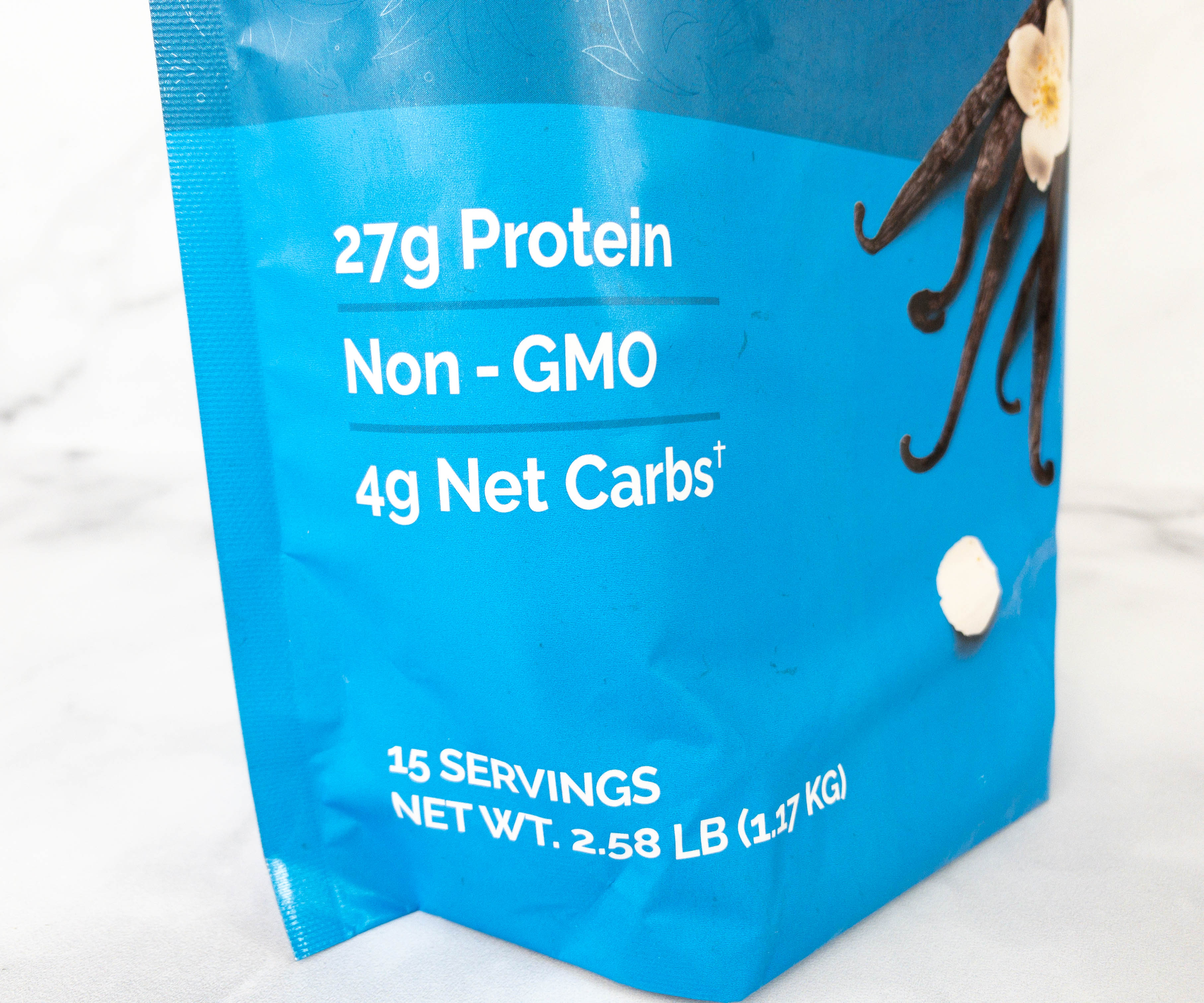 Each pack has 15 individual servings.
It came in resealable packaging to maintain freshness. In case you're wondering why it's high in calories, HLTH Code says that the Complete Meal was formulated to contain sufficient calories to help keep your body adequately fueled so you won't get hungry after drinking it. The shake mix also helps stimulate metabolic rate.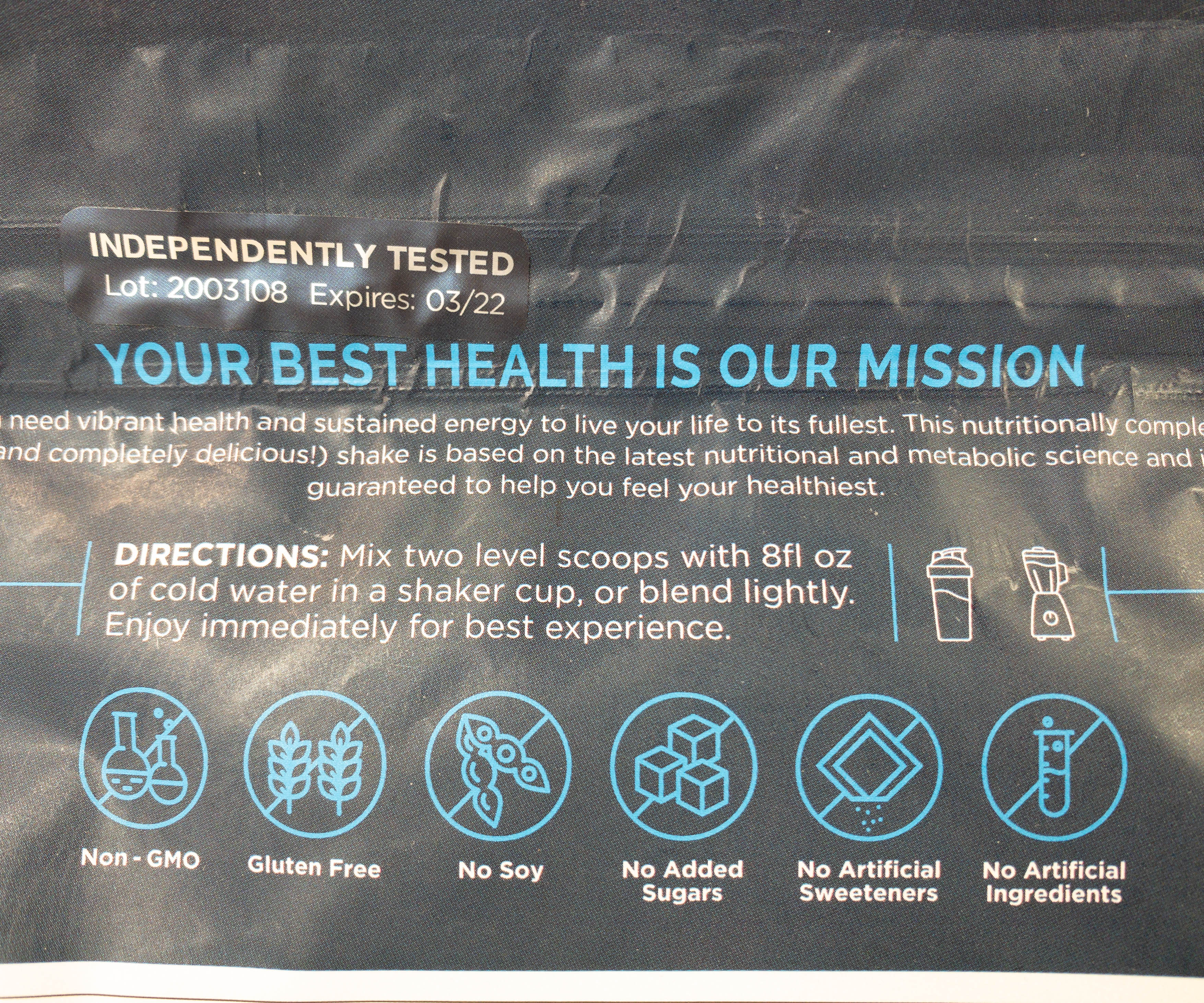 Preparing the Complete Meal is easy. Just add approximately 8 oz of cold water to a shaker cup and add two scoops of the powder mix then shake vigorously. You can also use a blender on a low speed setting if you wish.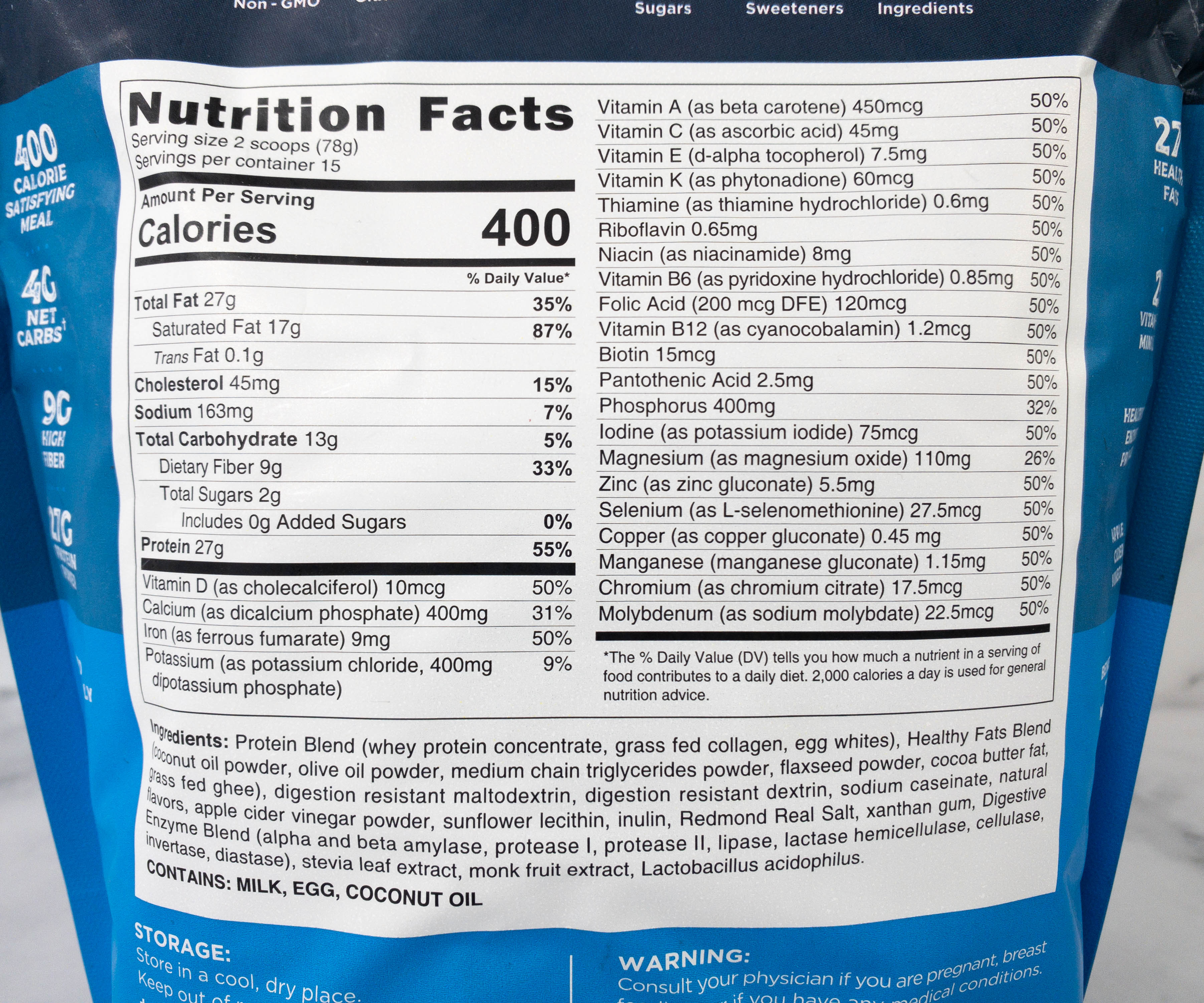 Included in the ingredients is grass-fed collagen peptides, which help promote glowing skin and is also essential for joint, cartilage and bone health.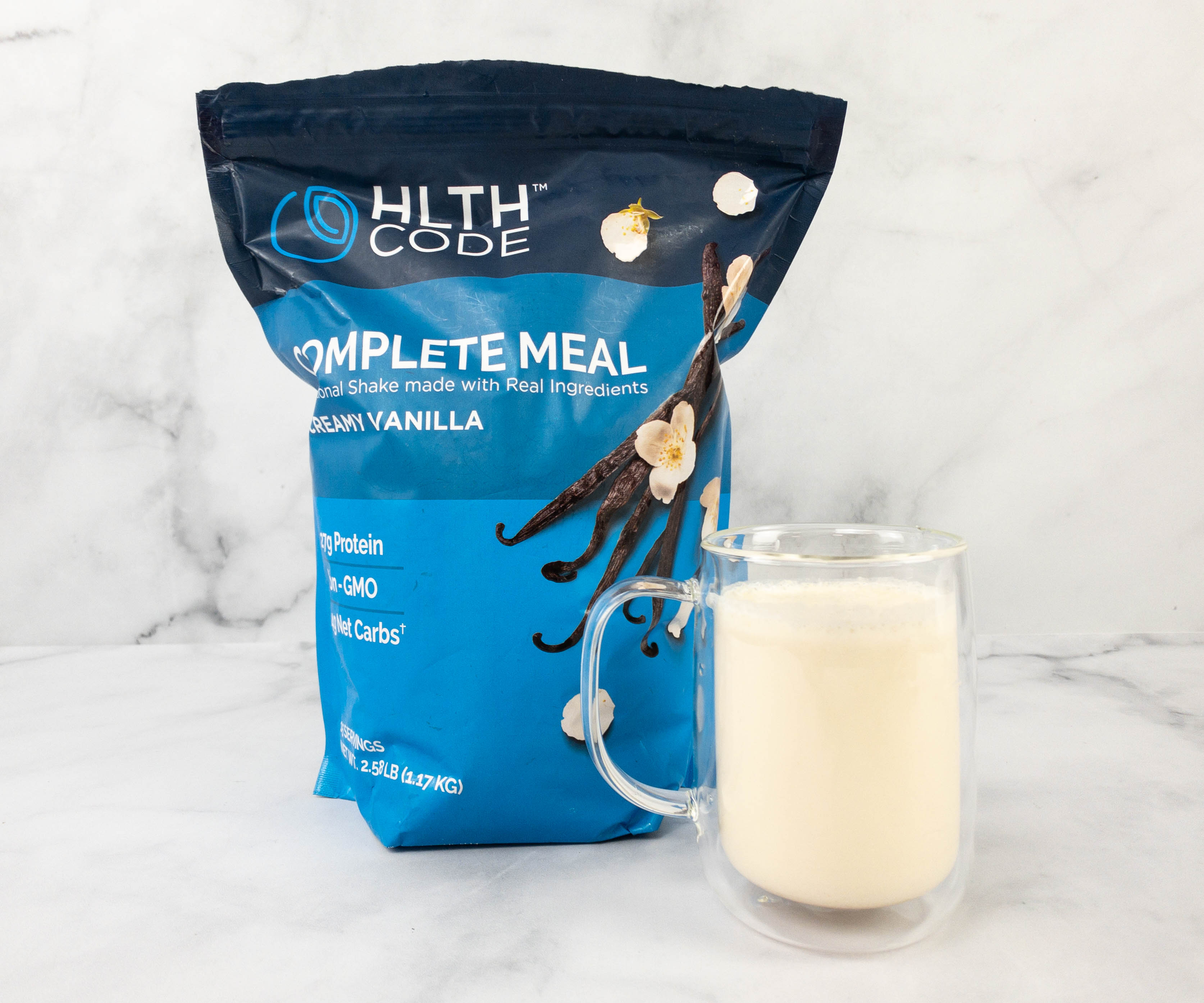 A single serving of HLTH Code shake is considered as one complete meal. I love that it's easy to prepare and that it's delicious.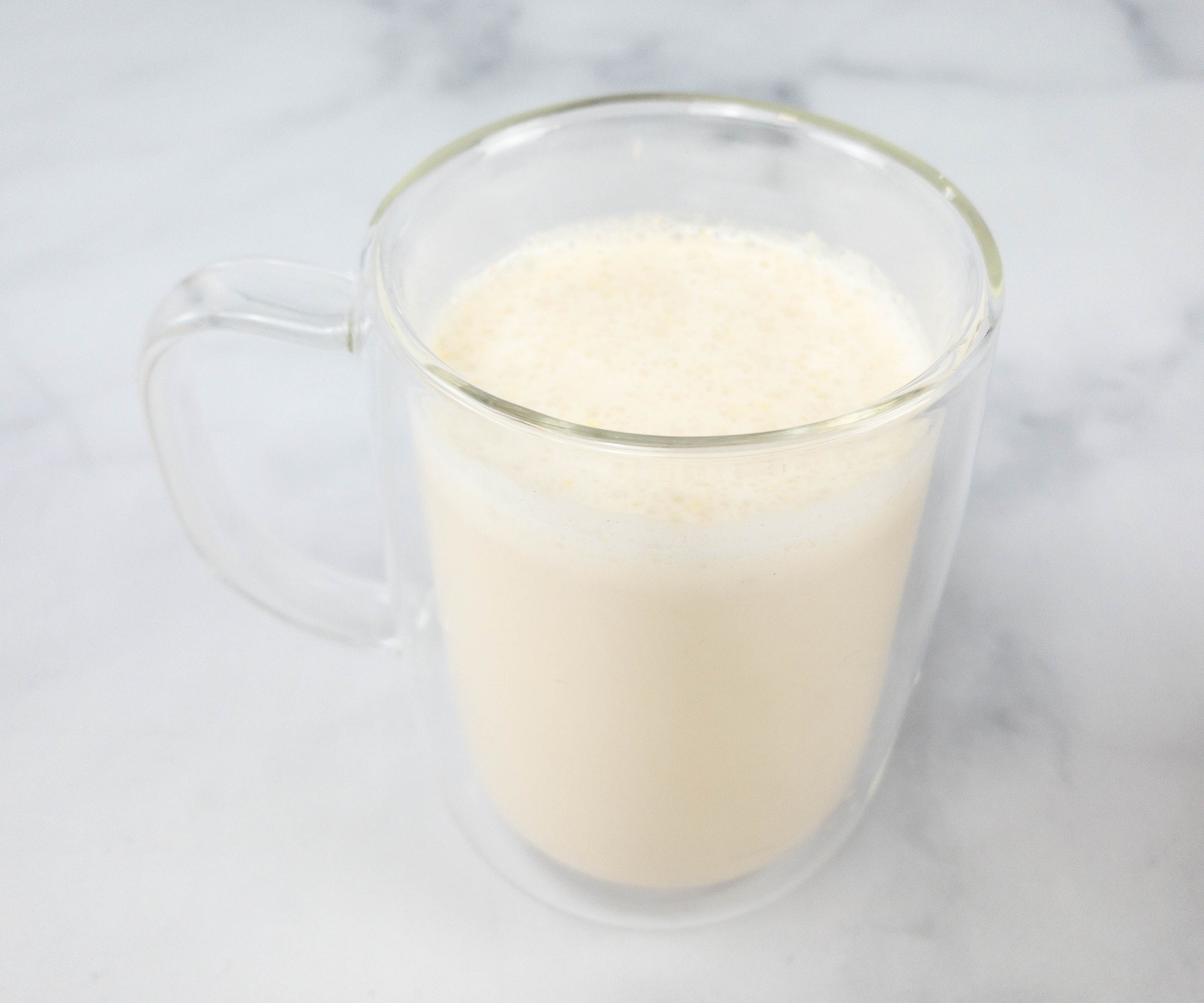 It's naturally sweetened with low-glycemic monk fruit plus next generation stevia.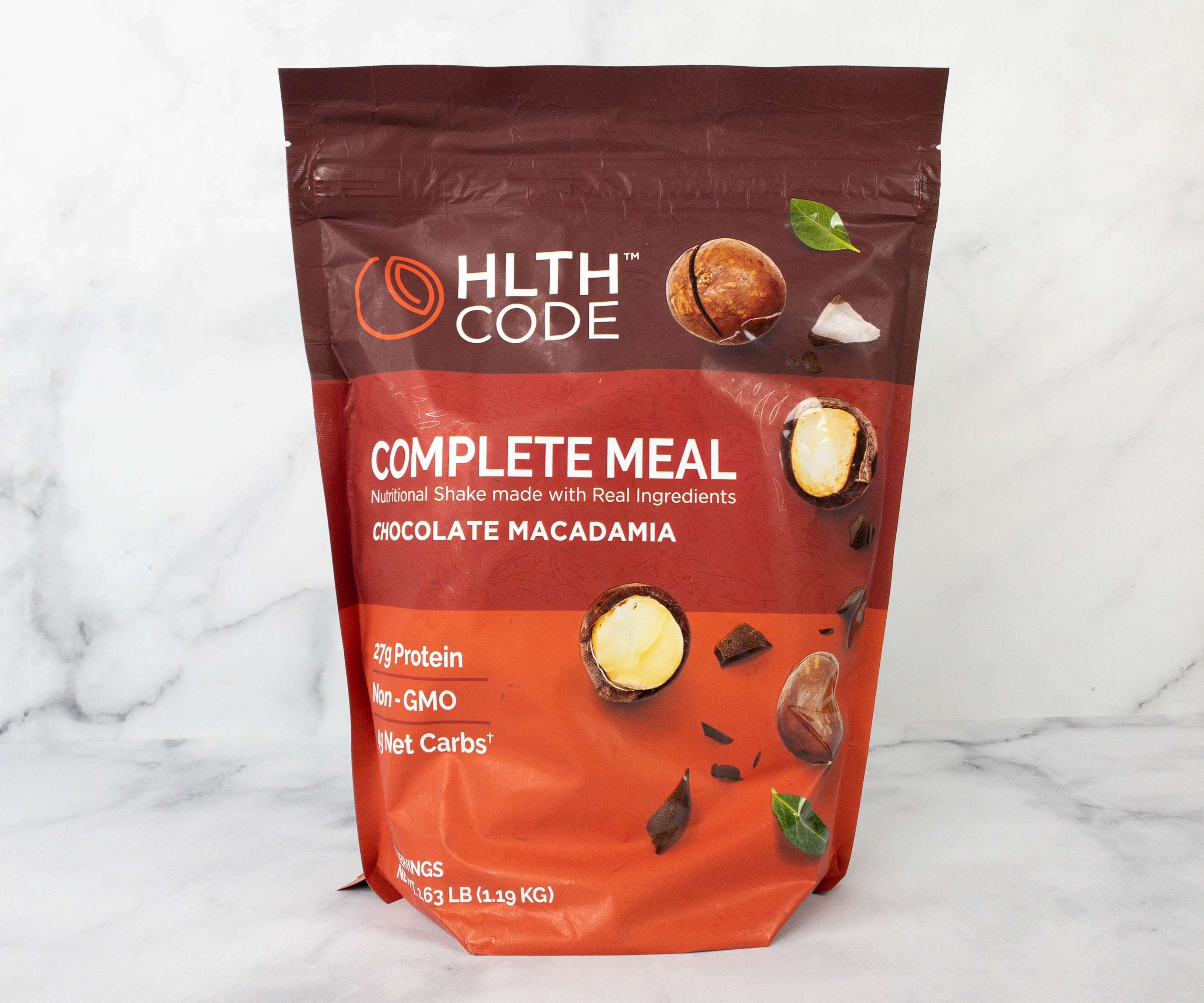 Complete Meal Chocolate Macademia ($59.95) The shake is also available in chocolate macadamia flavor. This would make a nice alternative to your usual sugar-laden chocolate shakes or drinks!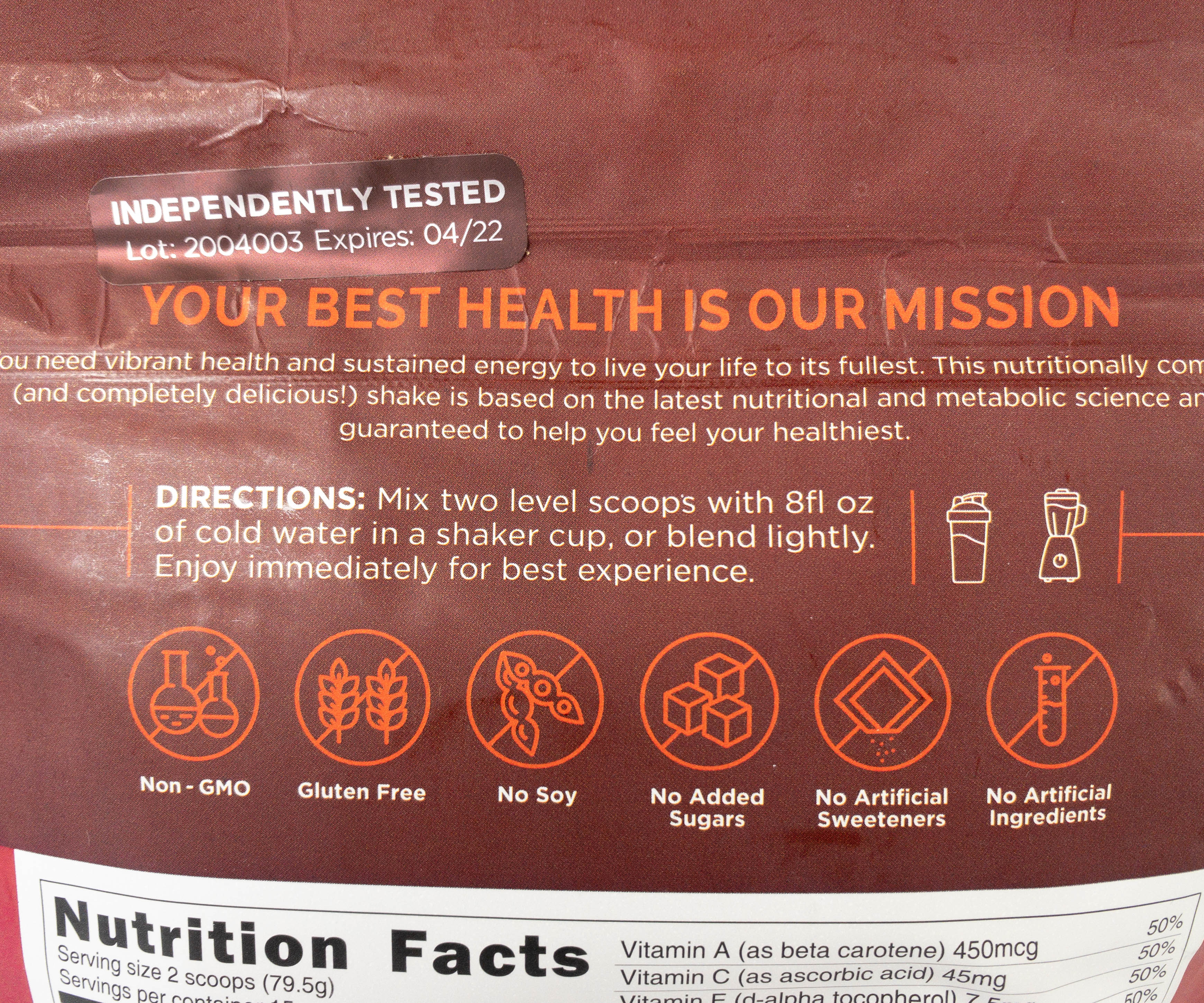 Just like the other variant, its packaging has directions on how to prepare the meal, along with other information about the product. Both shake mixes doesn't contain GMO, gluten, soy, added sugar, and artificial ingredients.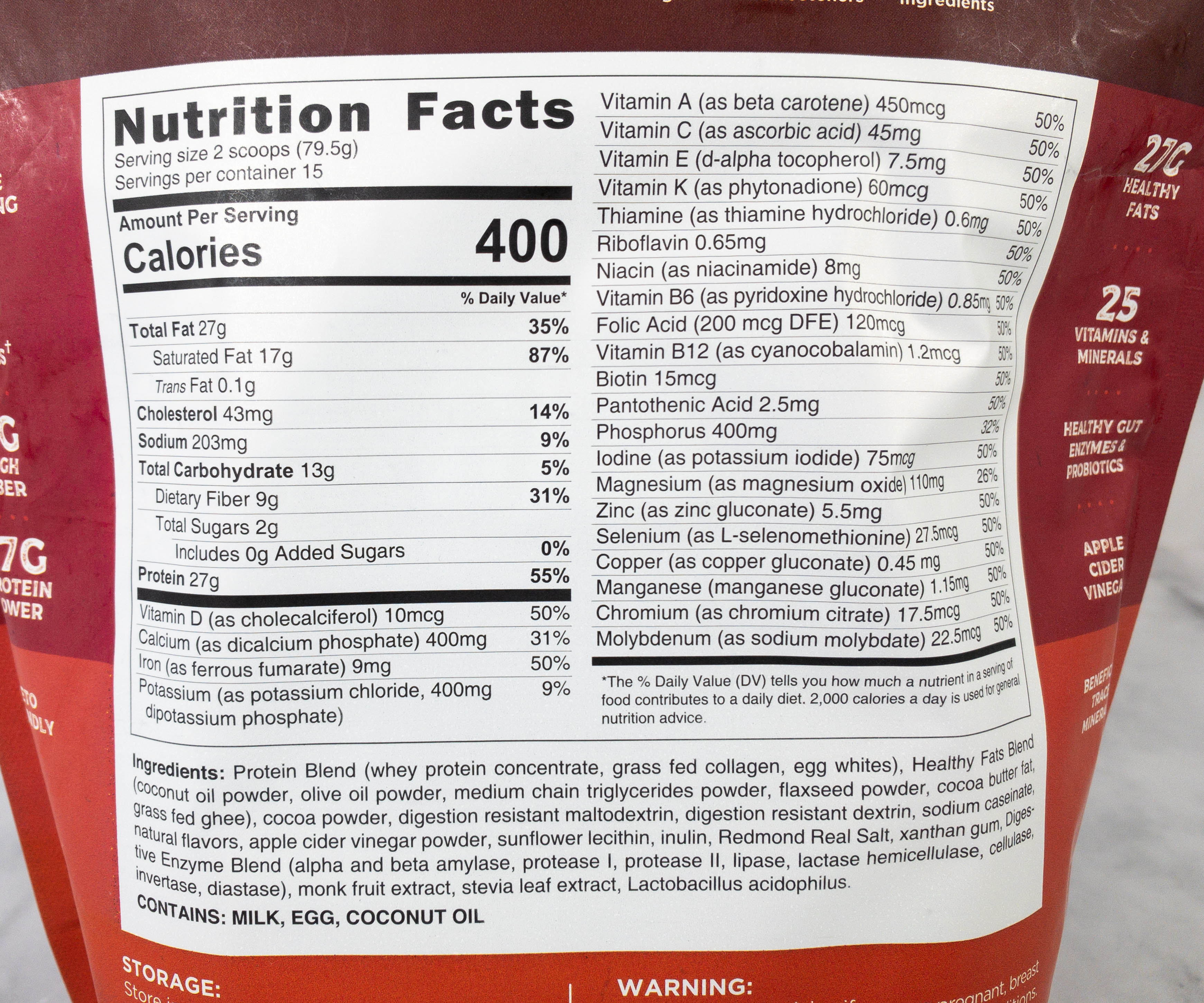 It also has the same nutritional ingredients and benefits! Aside from the Protein Blend and collagen, another key ingredient for the Complete Meal is apple cider vinegar. It's high in acetic acid, which has known health benefits including weight loss, lower blood sugar, and healthier cholesterol levels. It also contains Redmond Real salt, which contains trace minerals that are beneficial to the body.
This flavor is perfect for the chocolate lovers!
It's subtly sweet and it's also a bit nutty!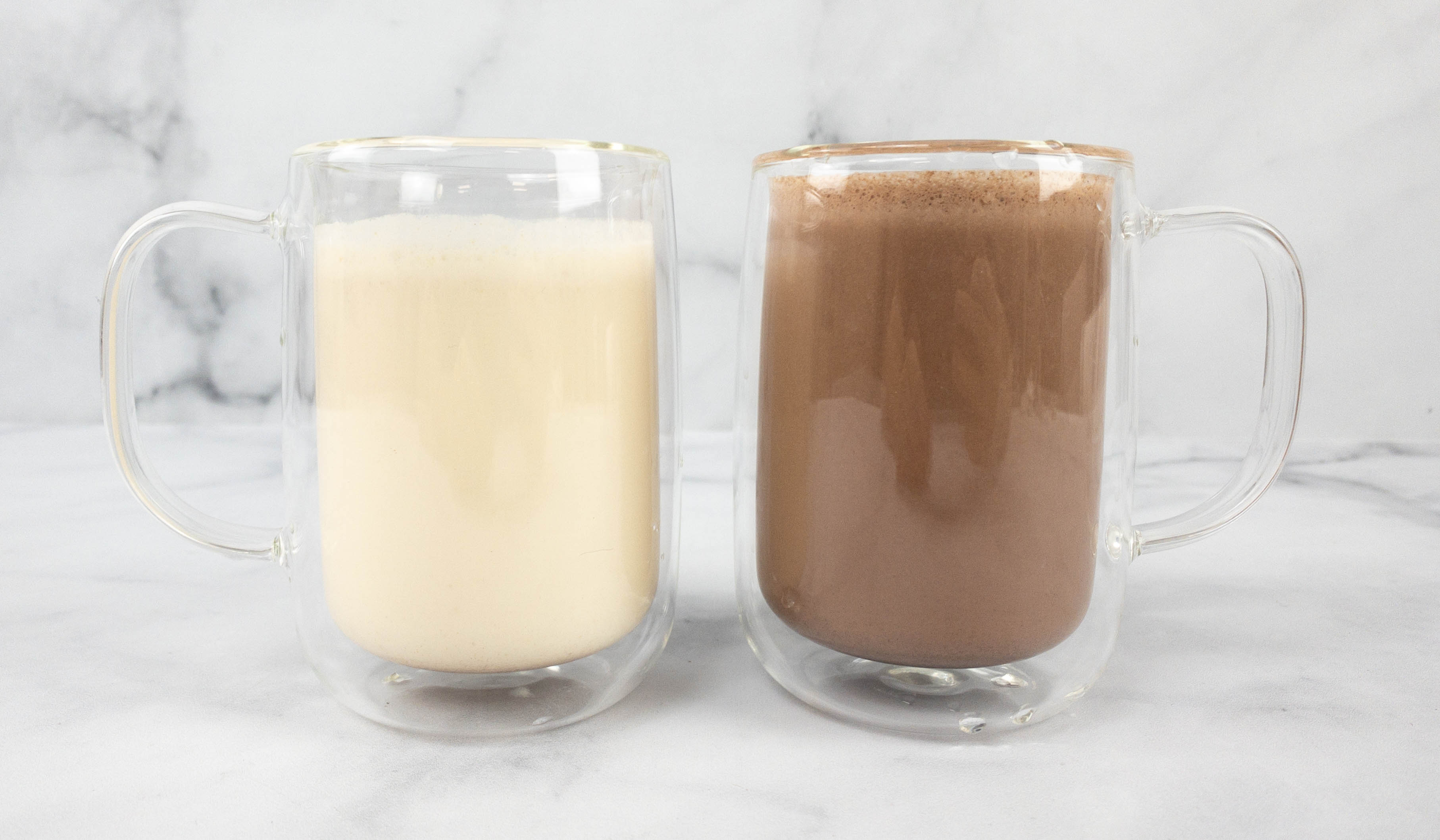 I love both flavors! It's hard to choose a favorite because they are really good.
Another thing I liked about these nutritional shakes is that they don't have a bitter aftertaste, unlike other drinks that don't contain added sugar. I had no weird supplement off tastes and the chocolate is pretty exceptional with a real quality chocolate flavor.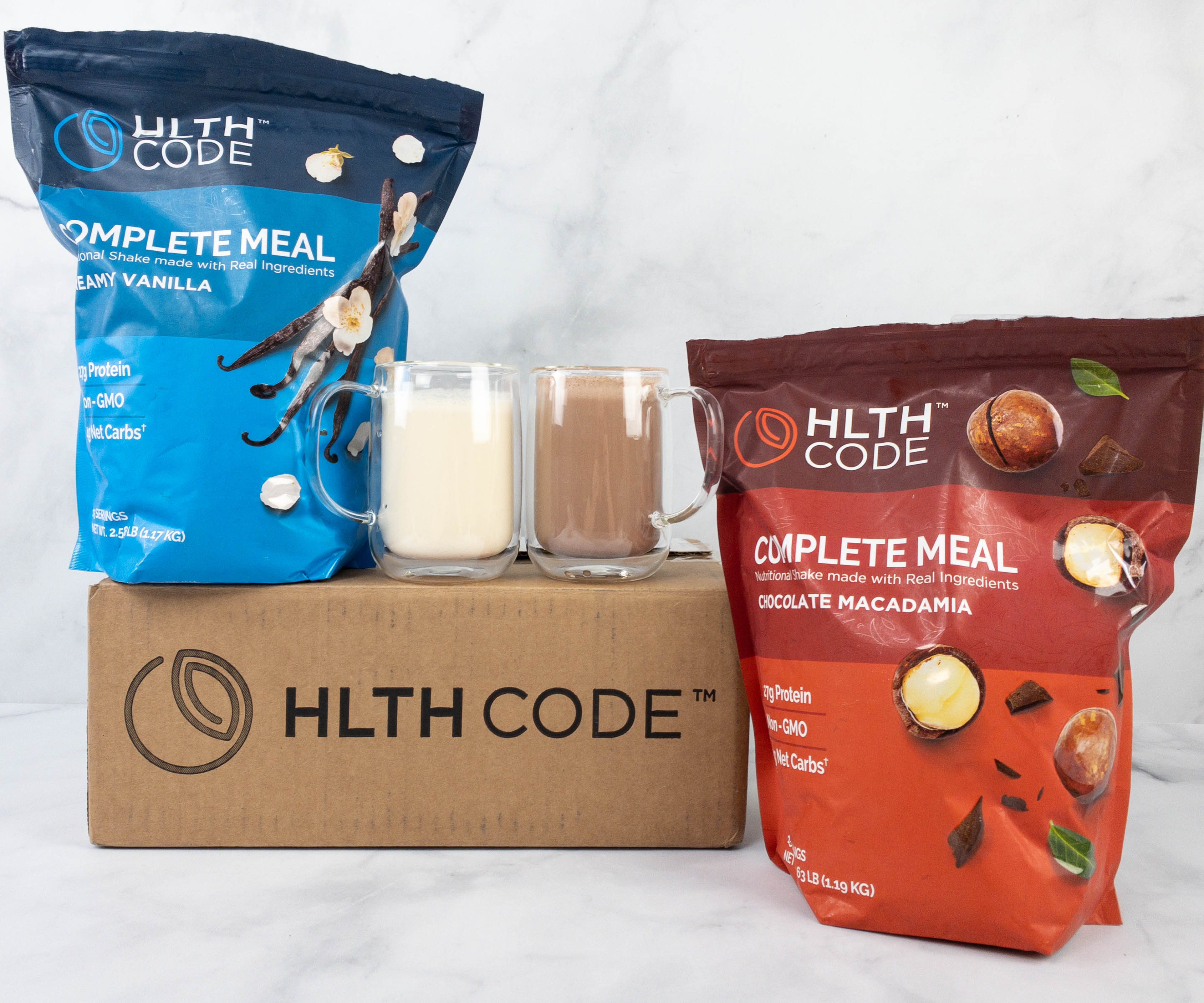 This is definitely a delicious way to supply my body all the nutrients it needs everyday!
HLTH Code's Complete Meals taste great and have a great texture – I really recommend this if you're looking for a balanced shake meal that is delicious. They're almost like a milkshake! I love that they only use real and healthy ingredients for the shakes, and it's jampacked with nutrients so that one serving is enough to replace a meal. This is great for breakfast, especially for busy people like me. Preparing the shake is a breeze, and I can even bring it on-the-go. I'd like to add fruits to the vanilla variant, but the macadamia chocolate one is already perfect as is. Complete Meals are ideal whether for those who are trying to lose weight or simply for those who want to start a healthy diet. Of course, it's still important to consult a doctor and to incorporate other healthy food in your meal plan, plus consistent exercise. Quality and taste-wise, I'm impressed with these shake mixes and I hope they come up with more flavors in the future because they're so tasty! The subscription itself is also pretty convenient since you can change up the quantity and the variants you want to receive monthly.
What do you think of this month's box?