Working out at home? Why not? You can still have a proper workout even inside your home! With home fitness apps, you can work your way through your fitness goals. These apps give you access to the best trainers and instructors that will coach and guide you to a healthier lifestyle and a happier mind! With just a click away, you can access live workout classes or video workout routines. Most of these subscriptions also grant free trial periods, so it will help you figure out what workout styles and routines work for you.
Whether you're a beginner or an advanced trainee, there's an app for you! Sweat yourself out without leaving the comforts of your home with the best home workout apps listed below!
The Best Home Workout Apps and Subscriptions!
Image from: obé
Available On: Apple TV, Roku, Fire TV & Chromecast
What You Get: Find the right mix for your daily routine. With Obe, you can stay true and loyal to your workout without leaving your home and all while having fun because there's always something new each day for you! Get the best of your workout with 5 classes per week. Pilates, Dance Cardio, Vinyasa Yoga – they have it! You can find a program that can support you in your healthy lifestyle, whatever level you may be. Find the best instructors that match your workout style even you're in your living room. Classes are designed by certified instructors who provide expert instruction, motivation and live feedback. Can't catch a live class? Don't worry! You can still challenge yourself with their ever-updating library of over 5400 classes. You can also pre-download and store up to 7 classes to your app. All you have to do is turn on your Apple TV, Roku, Fire TV, or Chromecast, watch, and move along with the best instructors!
Price: Subscription costs $27 per month, and lowers the longer you subscribe.
---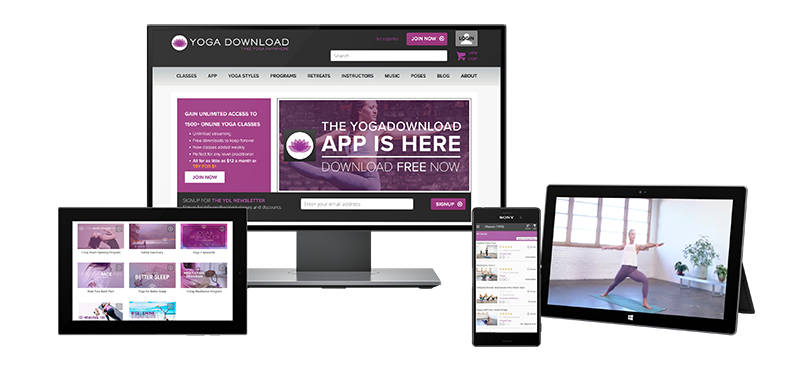 Image from: Yoga Download
Available On: Roku, Fire TV, Apple TV & Android TV
What You Get: Meditate comfortably inside your home with the help of Yoga Download. They provide the most convenient and affordable access to yoga practice that you can follow through anytime and anywhere! Whether you're a beginner or an advanced practitioner, with over 1500 exclusive online classes and over 40 targeted programs from the world's top instructors, you'll surely find the perfect yoga practice for your well-being and level. You can also download classes so you can practice even without an internet connection. Not to mention, you can also customize and organize everything in it – save classes to your favorites, set reminders, and even add your own class notes. Through this subscription, you can take yoga anywhere with you!
Price: Subscription costs $40 per quarter and $120 for an annual subscription.
---
Image from: Openfit
Available On: iOS, Android, Roku, Apple TV, Fire TV, Chromecast & Samsung Smart TV
What You Get: Thinking of ways to still work on your fitness goals without leaving your home? With Openfit, you can! It is an all-new-digital streaming service that allows anyone to sweat out and get recommendations for nutrition and overall wellness. As long as you have a gadget where you can stream, there's not a single chance that you'll miss their daily programs led by world-class trainers! What makes it even better is that you can get real-time feedback to help you maximize your workout. Aside from online workout classes, there are also easy recipes and a food tracker, so you can still eat the food you love but with proper and healthy nutrition to support your goals. They also partnered with Ladder, a sports nutrition company, to bring you premium supplements. A great subscription to try for your overall well-being!
Price: Subscription costs $39 per quarter or less on 6 month and 12 month prepaid plan options.
---
Image from: Peloton
Available On: Apple TV, Fire TV, Roku, Android TV, Chromecast & AirPlay
What You Get: Whatever workout routine you prefer, Peloton is here to help you reach your fitness goals. They are redefining workout routines with live and on-demand classes, where you can move along and get motivated in real-time, with or without equipment! They'll give you unlimited access to cycling, running, strength, and even yoga practices designed by world-class instructors, all with just a few simple taps from your phone, tablet, TV, or web browser. They also give a 30-day free trial to make sure it works for you. Through Peloton, you can be the best version of yourself, anytime, anywhere!
Price: The Peloton Digital Membership costs $12.99 per month plus tax.
---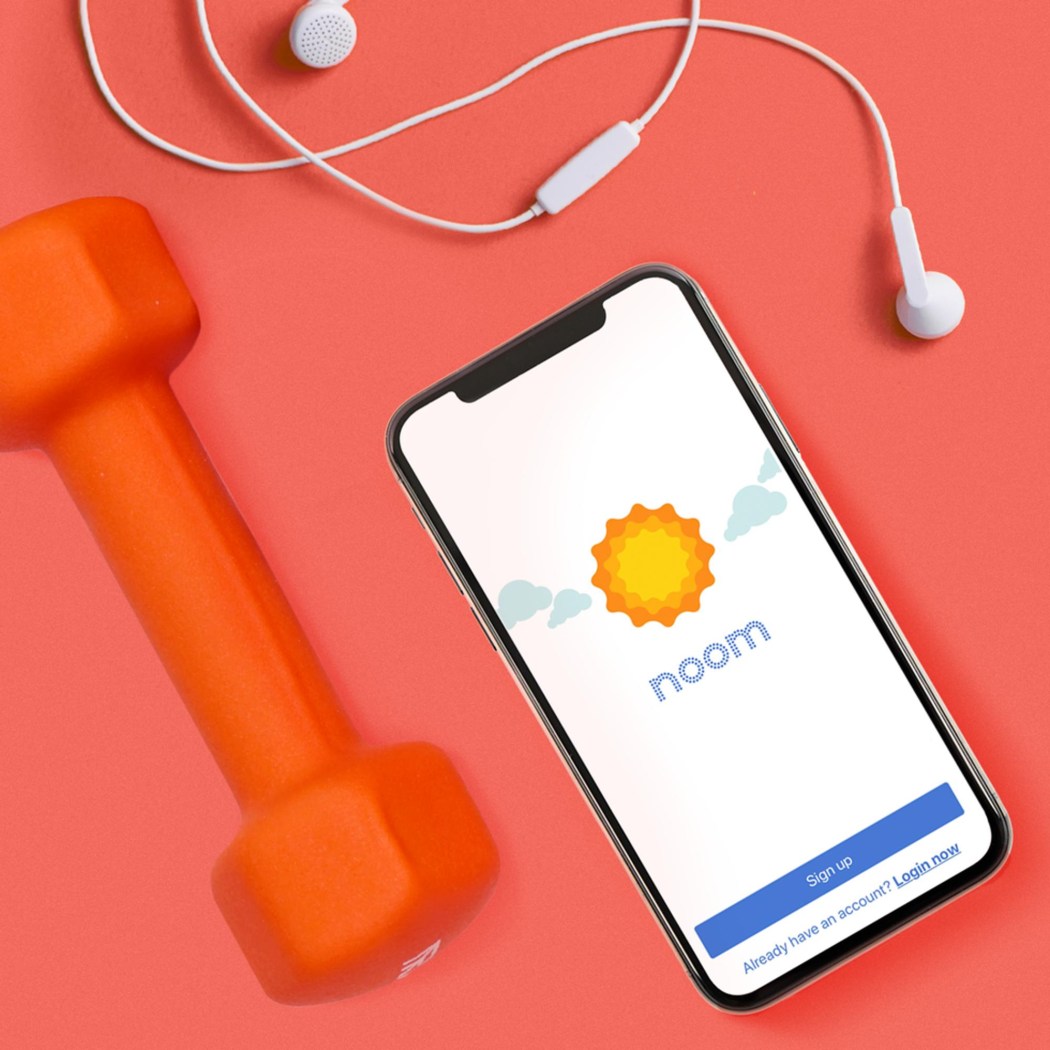 Image from: Noom
Available On: iOS & Android devices
What You Get: Noom is an app-based program for people who like to get motivated and inspired in achieving their fitness goals. Its psychology-based approach helps you practice healthy habits while still having fun! You make the choices, and they'll guide you throughout your journey. You first need to supply them with your fitness goals, current height, weight, eating habits, and health problems, if there is. This app helps you keep track of everything, including the food you eat and connects you with like-minded people. Stay healthy with personalized feedback from your coach. It's like having a trainer, nutritionist, and health coach, all with an easy-to-use app on your phone!
Price: The subscription starts at $59 each month, and you can choose a 2-, 4-, 6-, 8-, or annual recurring plan and save as much as $500!
---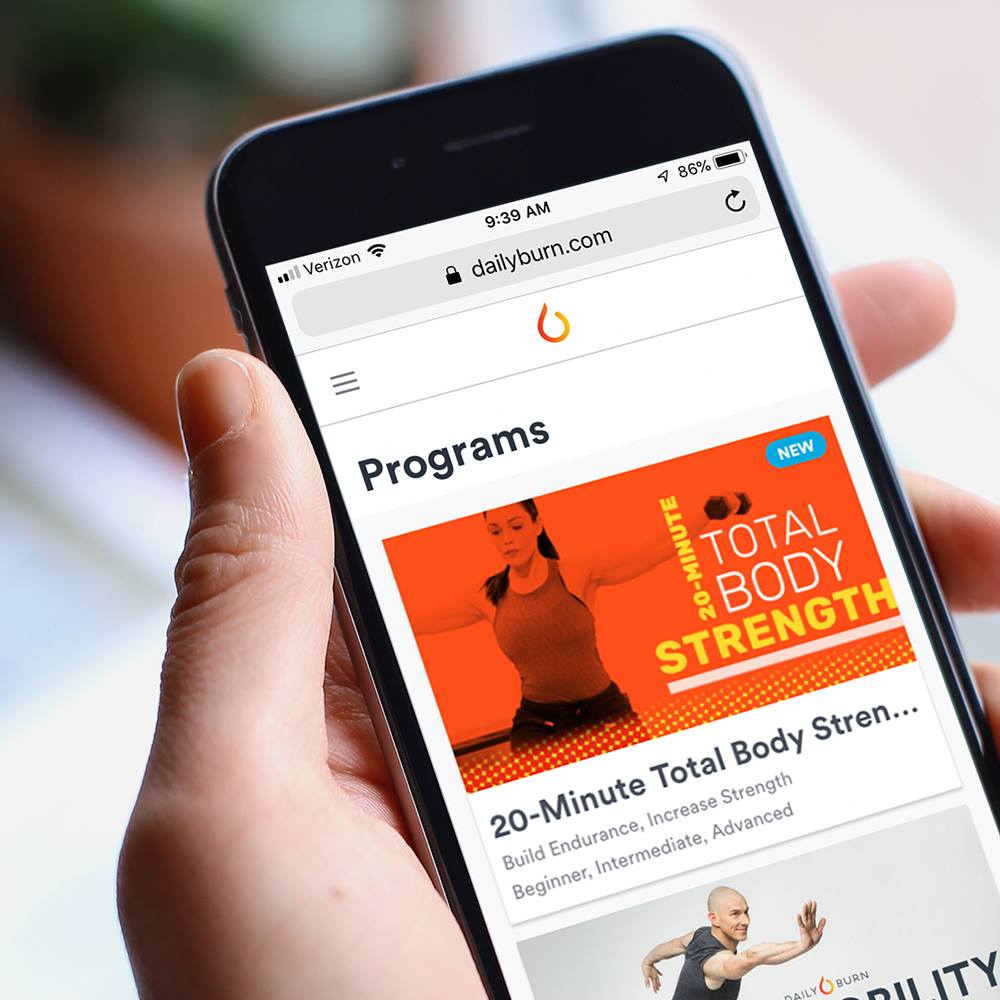 Image from: Daily Burn
Available On: Roku, Apple TV, iPad, Amazon Fire TV, Android & Chromecast
What You Get: Burn daily with Daily Burn. Get access to over 1000 workouts, including cardio, yoga, dance, pilates, and more. They design workout programs that feature a 30-minute routine to help anyone sweat out, stay active, and keep their heart rate up every day. If you can't catch the 9 am workout, you can still watch it later on – it is that flexible! Take these workouts at your own pace and on your preferred schedule, wherever you may be. They now also offer new audio workouts – a personal trainer accompanied by great music. Fill in some info about yourself, and they'll tailor programs for your level and goals, including the videos to follow, nutrition plans, and even rest days. Track your achievement and never get bored working out!
Price: It costs $14.95 per month for the basic plan and $19.95 per month for premium which includes the full DB 365 workout library and audio collection.
---
Image from: Nike Training Club App
Available On: iOS & Android devices
What You Get: There's always a routine fitted for you and your schedule that'll help you on your journey towards fitness, and Nike Training Club App might help you with that. Train the way you want with sessions from the world-class Nike master trainers. Get access to four 4-6 week training plans and work your way out till the end. Whether you want to work on endurance, strength, or yoga, you can always find what works for you and get good results. Upon reaching milestones like workouts completed, you'll earn badges and trophies to keep you motivated and inspired!
Price: It costs $14.99 per month or $119.99 annually.
---
Image from: Aaptiv
Available On: iOS, Android & Windows Phone
What You Get: Aaptiv makes it easy for you to workout at home. With an ever-growing library of video and audio workouts, you'll never run out of reasons to sweat it out! They combine on-demand audio fitness and great music, so you'll never get bored while stretching your muscles. Take the programs tailored to your fitness goals, guided by expert trainers to give you tips, advice, techniques, and encouragements, be it losing weight, race training, or pre and post-natal fitness care. All you have to do is type in your goals, choose a workout that fits you, plug in your headphones, and be active!
Price: A yearly membership costs $99.99 + tax.
Deal: Get 7 Days FREE Trial! Deal applies automatically, just visit and subscribe.
---
Image from: Sweat
 Available On: Smart TV, Chromecast, Amazon Fire TV Stick, Apple TV & Apple Watch
What You Get: Join Kayla Itsines in her workout, even when you're in the comfort of your home, so you can Sweat together and achieve that fitness goal of yours. It encourages women everywhere to improve their health and fitness. Whether you're a beginner or looking for new challenges to improve your routine, you'll get motivated with a six-week program consisting of short yet effective workouts. Train to be confident and strong, just what women should be! It's like bringing a personal trainer and the gym to your home!
Price: The plan costs $19.99 per month and $119.94 on a yearly plan.
---
Image from: MYX Fitness
Available On: Apple TV & Chromecast
What You Get: MYX Fitness gives a smart in-home fitness solution. They'll take the guesswork out of your way by giving you access to their growing library of video workouts you can follow through whenever, wherever you are – sweat right out into your home or even on the go! Maximize your fitness time with science-backed, heart-rate-based cross-training for a healthier body and a happier mind. Get yourself immersed with one-on-one customized coaching from certified heart rate performance specialists based on your specific fitness goals. You can also enjoy popular music as you work out. Turn it up or turn it down. What matters most is you'll feel inspired while achieving your fitness goals!
Price: The MYX costs $1,299 (or from $37/mo. using affirm financing), while The MYX Plus costs $1,499 (or from $42/mo. using affirm financing). MYX content is streamed with a MYX membership, which is $29/mo.
---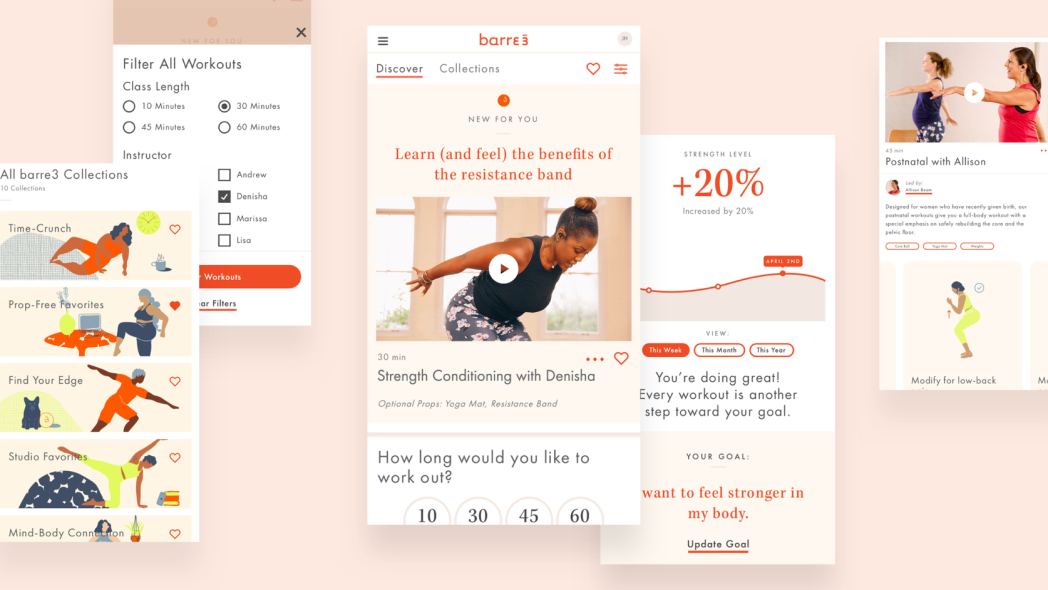 Image from: barre3
Available On: Chromecast, AirPlay & Samsung Smart TV
What You Get: Improve your mind and body with effective workouts barre3 offers. Experience a variety of workouts and find what works best for you. Watch and move along with two new on-demand video workouts each week and live workouts every Tuesday and Thursday. Each video is designed for a full body and balanced workout, leaving you empowered inside and out. Expand your daily routines by exploring themed collections created by master trainers, or create your own collection, so you can exercise at your own pace, on your preferred schedule and preferred props as well. You can also track your progress, and see how each workout contributes to your goals. Feeling energized made easy and convenient!
Price: Subscription costs $29 per month and $340 for an annual plan.
---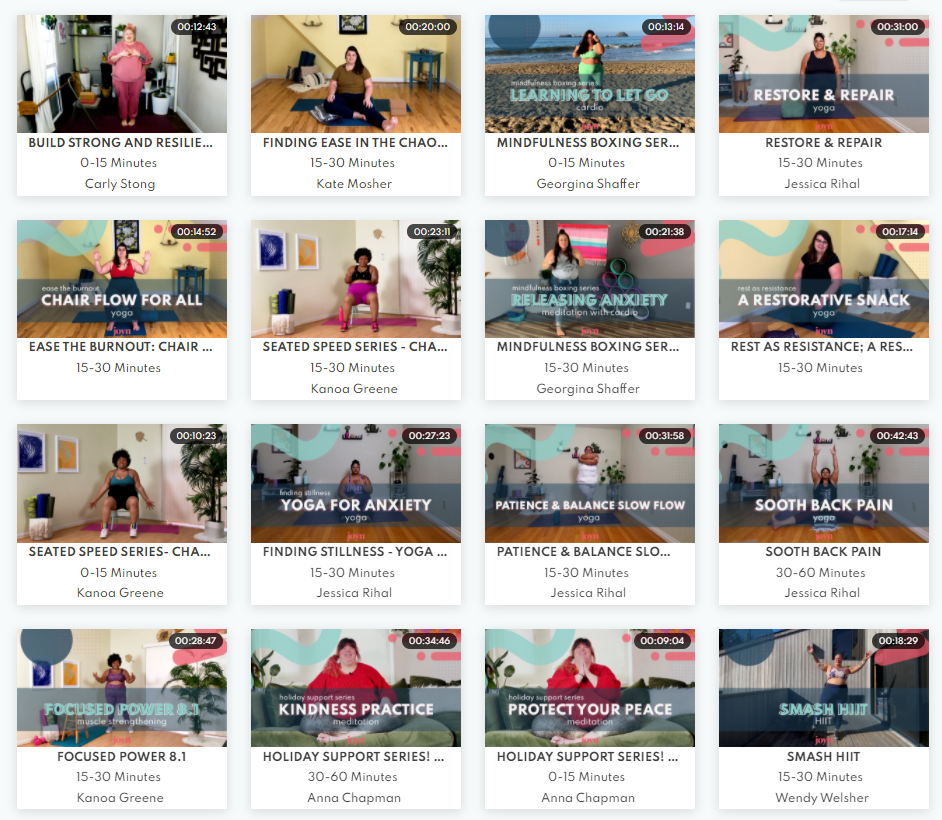 Image from: joyn
Available On: iOS & Android Devices
What You Get: With Joyn, you can move however your body feels! Start your journey towards fitness without judgment, no diet talks, and definitely, no bad stuff. This home fitness digital subscription has every movement for every body (totally body neutral!), so get yourself ready for some body-inclusive, encouraging, and kick-ass movement classes. They have a wide variety of classes that caters to different ability levels and needs. Whether you want to sweat it out barefooted or by grabbing a chair, it's up to you. Browse classes and select what workout you feel like doing at the moment – yoga, dance, cardio, HIIT, stretching, pilates, or even Tai Chi. Contents are challenging yet full of fun (just how a workout should be), good for the body and good for the mind!
Price: The subscription costs $9.99 per month.
---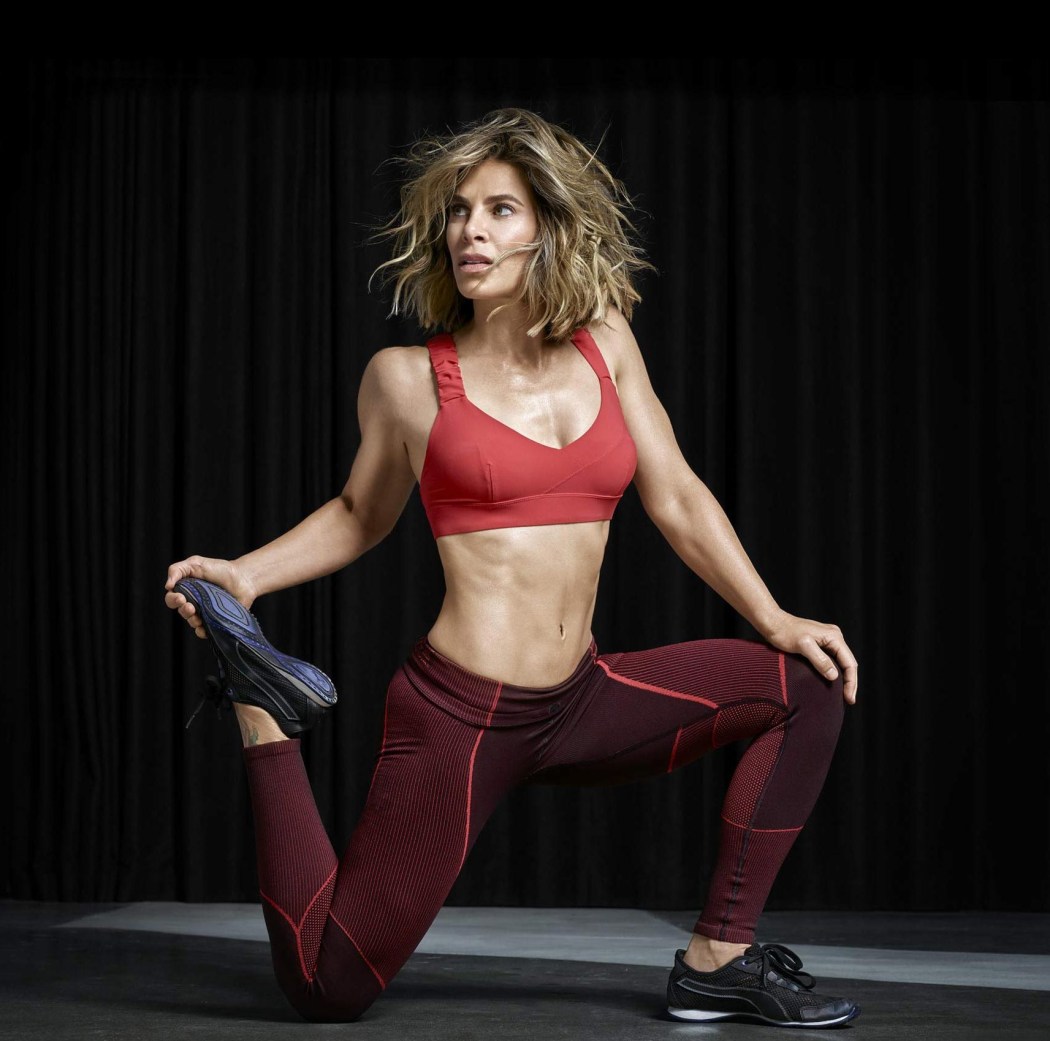 Image from: My Fitness by Jillian Michaels
Available On: Apple TV, iPad, iPhone, Samsung TV & Android
What You Get: Get a program that's built and customized just for you. Improve your fitness routines with feedbacks and advice from a real expert, Jillian Michaels herself. My Fitness features over a thousand exercises and workout programs, including kickboxing, HIIT, weight loss, yoga, and more! You can also play music alongside video programs to power your routines for an improved result. Aside from the workout videos, it also provides meal plans with easy delicious recipes, whatever diet restrictions you may have. An effective workout designed for you that you can take anywhere!
Price: Subscription costs $14.99 per month with savings when you sign up for the 3-month and 12-month plan.
---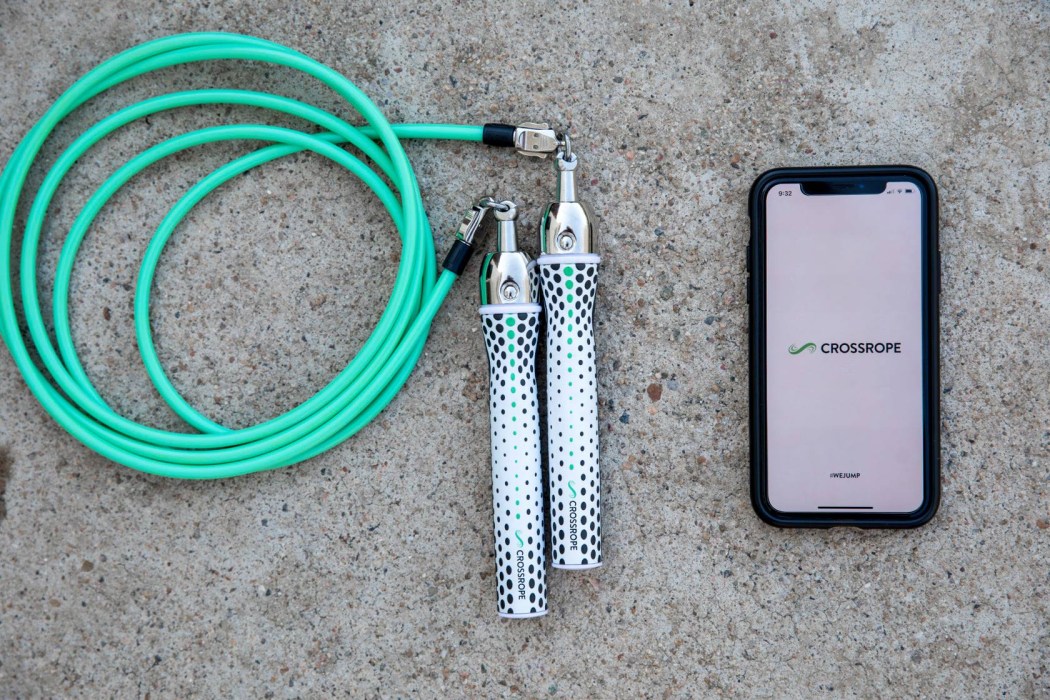 Image from: Crossrope
Available On: iOS & Android devices
What You Get: Whether you want to lose weight and get toned or improve your cardio, Crossrope has got something for you! Jump your way across fitness with workouts right from your phone. Get unlimited access to workouts and fitness challenges anytime, anywhere. You can also set your goals, track your progress and get past them. Get access to Crossrope Lite, where you can watch 10 of their most recent quick and effective workouts right from your phone, plus 6 complete jump rope fitness challenges when you get any jump rope set. Or upgrade it to Crossrope Premium to unlock more content, and get access to the full library of over 200 workouts and 10+ fitness challenges, plus fun features like cross rope counts!
Price: Boxes start at $99 with free shipping in Canada and free for orders above $50 in the US and Europe.
---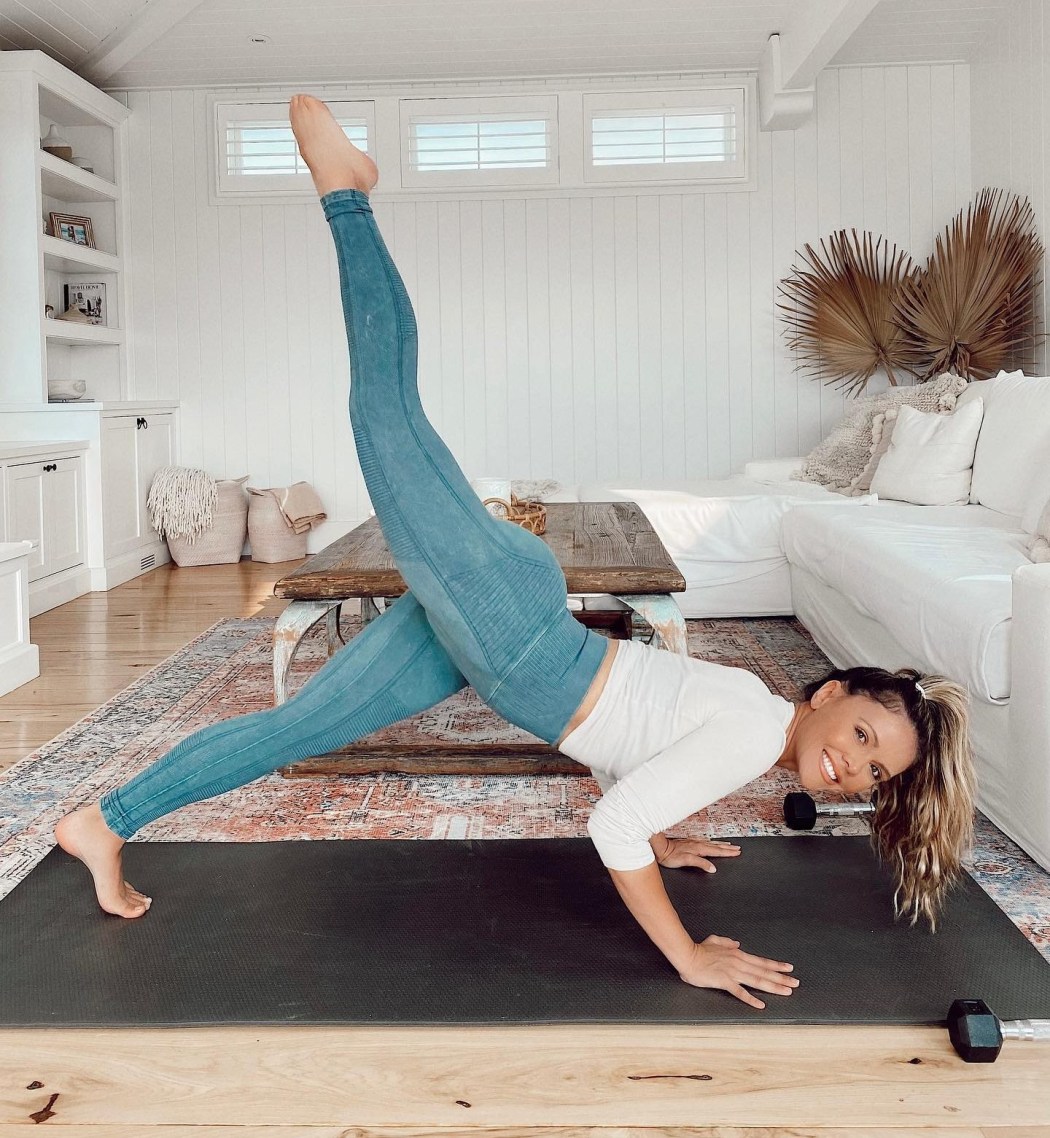 Image from: Tone It Up
Available On: iOS & Android devices
What You Get: With Tone It Up, you'll be more than ready to work your way towards your fitness goals. Whether you want to boost your metabolism or tone your muscles, this home fitness app has created a fun way to do so. Get personal training anytime and anywhere. Choose from hundreds of on-demand guided workouts, including yoga, HIIT, cardio, barre, and much more, best fitted for your level! Classes range from 10 minutes long to 40 minutes – all designed to get you going and working on your goals. Also available in the app are recipes to provide you with the right nutrients you need as you exercise.
Price: Membership costs $14.99 a month and lowers when you opt for an annual membership.
---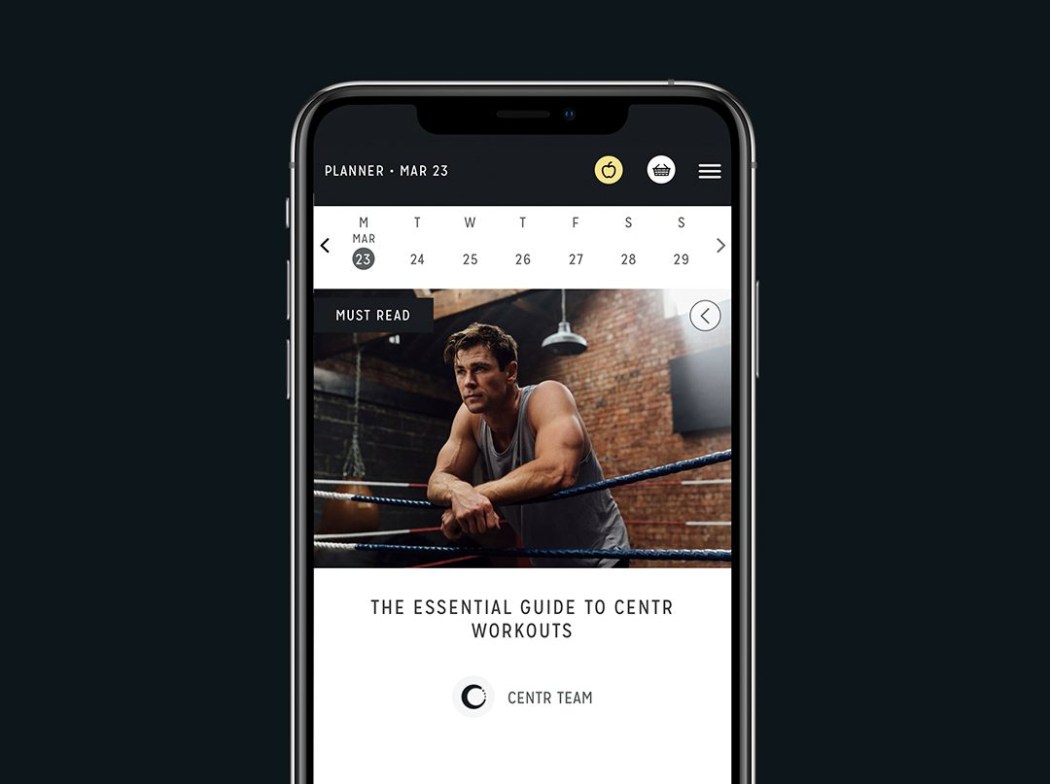 Image from: Centr
Available On: iOS & Android devices
What You Get: Slowly achieve your body and fitness goals, eat healthily, and help your mind relax. Centr is a digital health and fitness program curated by Chris Hemsworth. Move along with his team of world-class trainers as you take on the challenge whenever, wherever! Everything you need to reach the finish line is right in the palm of your hands. Workout classes are 20-40 minutes long, enough to lose weight, tone up muscles, or find calm. And to help you eat healthily without suppressing your taste buds, dietician-approved recipes from world-class chefs are also available on the app. Stay on track with just a few simple taps from your device, and never miss a thing!
Price: Get unrestricted access for $29.99 a month.
---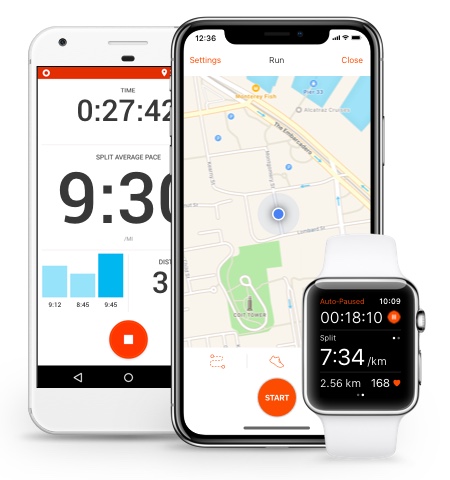 Image from: Strava
Available On: iOS & Android devices
What You Get: Strava is made for athletes by athletes. This digital subscription helps keep track of all your activities and compare performance over time. It syncs with most devices to help measure your performance and improve your ways. It also connects you to other athletes so you can share your adventure with like-minded people and feel more inspired and encouraged! Start the app at the beginning of your activities and let it record everything for you. You may also discover new routes to run and ride. Set your goals and see all your achievements all in one place!
Price: Subscription costs $7.99 per month.
---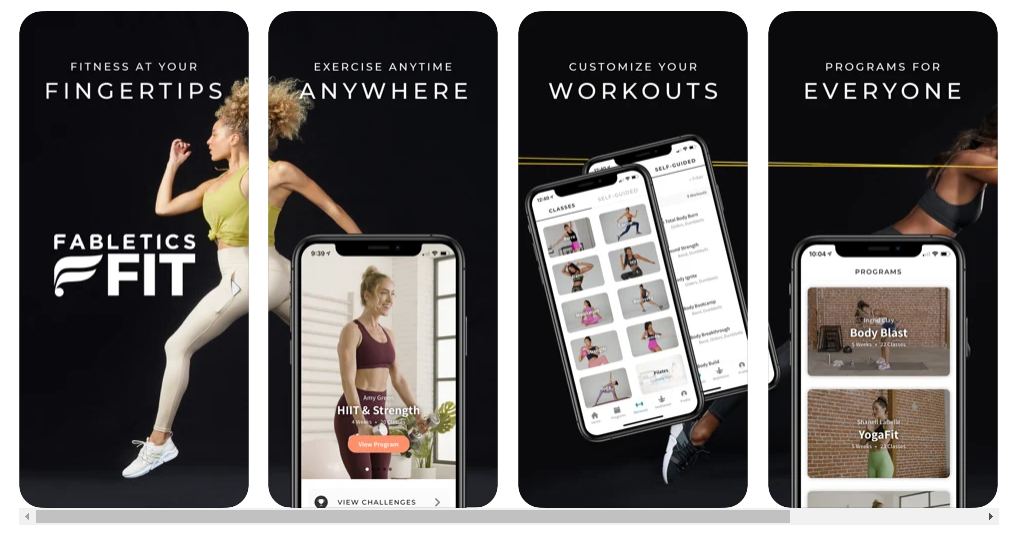 Image from: Fabletics FIT
Available On: iOS devices
What You Get: Stretch your muscles and move along with Fabletics FIT's elite fitness instructors right at your fingertips! Sweat your way across your goals with on-demand classes, available in 10 different categories such as yoga, HIIT, pilates, dance, and more. Choose from hundreds of classes to find the perfect routine that works best for you. Each class is designed to help you on your journey towards fitness, plus challenges to keep you pushing through (discounts, points, and more awaits if you complete challenges). Build the best routine that works for you by customizing your workouts based on time, equipment, and category. There's a lot for you to try as new classes are added weekly! You can also track your progress and see how near you are to your goals. As a member, you'll have unrestricted, uninterrupted access – definitely no ads!
Price: Membership costs $14.99 a month.
---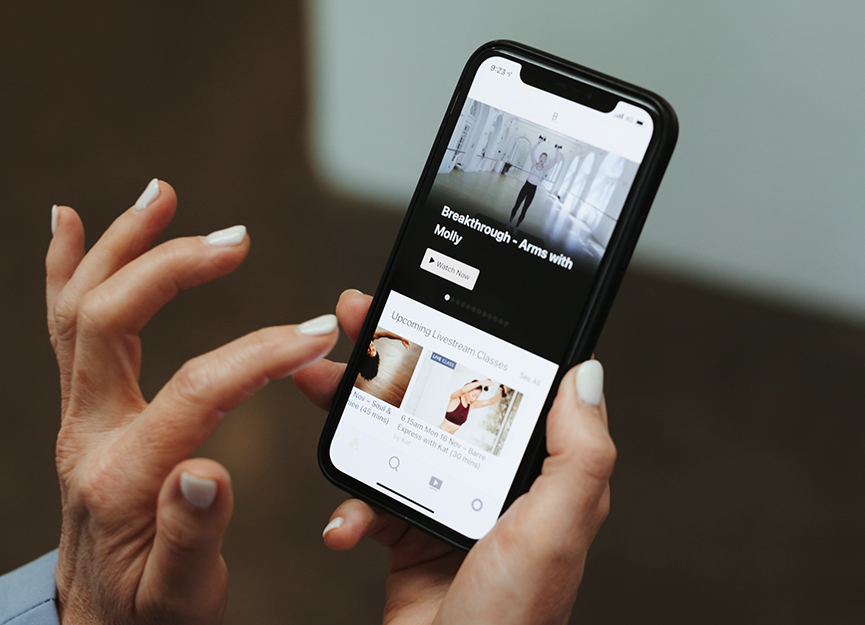 Image from: Barre Body
Available On: iOS & Android devices
What You Get: With Barre Body, you can tone your whole body up! Groove and move with the flow with online classes to follow. From barre, yoga, pilates, cardio to stretch, each fitness class is designed to be fun with a focus on mindful movement. You'll learn what you need to with the world's best trainers available. The monthly membership gives you access to new, fresh, and on-demand live-stream classes every day – workout anytime, anywhere you prefer doing so because it's just in your pocket! Download the app on any of your devices, customize your experience, and pump up your vibe!
Price: The membership is $40 per month or less when you prepay bi-quarterly and annually.
---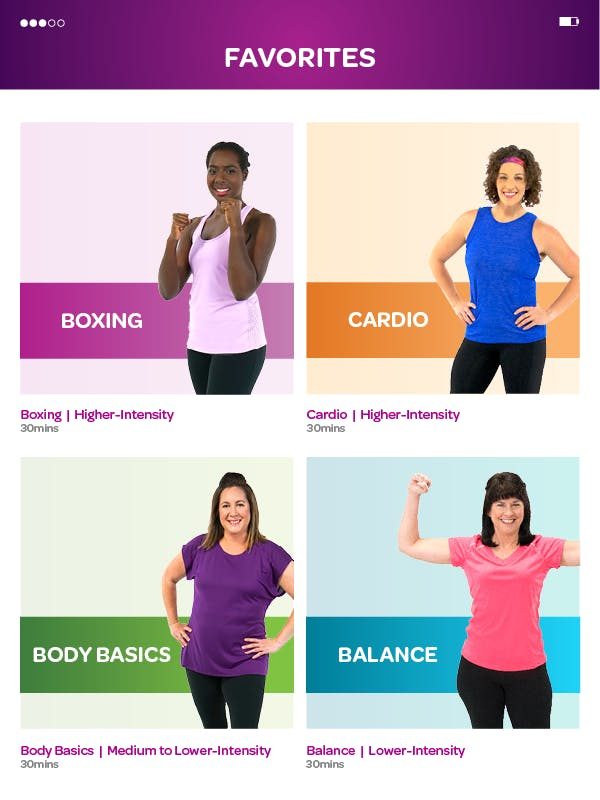 Image from: My Curves on Demand
Available On: iOS, Android, Roku, Apple TV, Android TV, & Amazon FireTV
What You Get: Looking for ways to work out even when at home? Look no further! My Curves on Demand will help you do so! This club has 30-minute total body workouts to provide you with, so you can sweat yourself out completely and focus on that fitness goal you have. They're helping every woman to get fit, gain strength, and stay healthy with fitness routines led by real women experts. There are new contents uploaded every month, so you'll never run out of classes to access on any device! Who knows that working out could be so easy and accessible – it's just right in the palm of your hands!
Price: Subscription starts at $24.99 per month.
---
And that completes our list of the best home fitness apps to try out! Which one do you think is best for your fitness style and preferences?
Seeking more must-try subscriptions? Explore our list of all the best subscription boxes in every category!
Say Hello To More Fitness and Lifestyle Subscriptions!