Maintaining good health is of utmost importance. To achieve our best physical shape, regular exercise is essential. While gyms offer suitable space for workouts, there's something special about having your own personal fitness studio right at home.
Transform your living space into a fully equipped home gym with high-quality fitness equipment that is both easy to install and use. Designed with premium materials and endorsed by experts, these exercise tools allow you to break a sweat without any doubt. Many even come with video classes or training sessions accessible at your fingertips.
Show More (5 items)
If you're ready to take charge of your fitness journey, explore our curated list of the best home gym equipment. Whether you're a fitness enthusiast or a beginner, these top-tier fitness tools will empower you to achieve your goals!
Best At-Home Fitness Equipment Subscriptions For Staying Healthy and Fit!
Image from: Hydrow
What You Get: Hydrow has plans to help you stay focused on your fitness desires! They want you to sweat yourself up with a rowing machine that will make you feel like rowing out on the water. Its patented mechanism plus 22" touchscreen display with impressive speakers will bring the river directly to your home, so you don't have to! You can choose from 3 packages they offer: Hydrow Rower with just the machine, Hydrow Starter Package with the machine, plus machine mat, heart rate monitor and wireless headphones, or Hydrow Pro Package with everything from the starter, plus additional mat, yoga blocks, foam roller, and resistance bands. So take your pick, and push your body to achieve what you've been wanting to!
---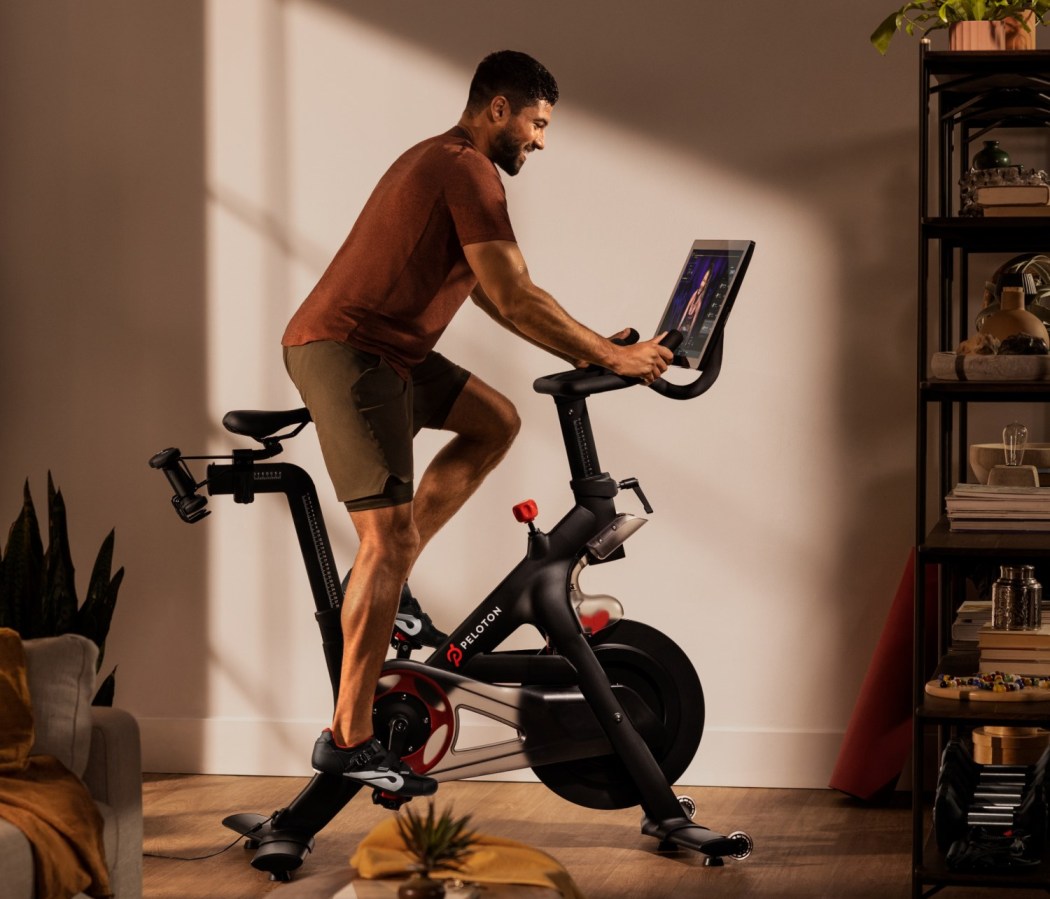 Image from: Peloton
What You Get: Whatever workout routine you prefer, Peloton is here to inspire and encourage you to reach your fitness goals. They are redefining workout routines with bikes, treadmills, and live & on-demand classes, so you can move along and get motivated in real-time. If you're up for a heart-pumping cardio experience right in the comfort of your own home, the Peloton Bike plan will work just right for you! There is the Peloton Bike+ plan that comes with more features for the ultimate cardio and strength experience. These bikes may also include accessories for your cycling workouts like shoes, bike weights, headphones, and more, depending on the bike package you've chosen. And if cycling is not your game, Peloton Tread and Peloton Tread+ are both an option too. Plus, they'll give you unlimited access to cycling, running, strength, and even yoga practices designed by world-class instructors, all with just a few simple taps. Moreover, they give a 30-day free trial (with free delivery and pick-up) to make sure it works for you.
---
Image from: BODi Bike
What You Get: BODi Bike gives a smart in-home fitness solution by giving you a chance to build your own home workout studio, so you don't have to waste your time traveling to a gym and use that time to work out instead. There are 3 membership options available –  The MYX II, which comes with the bike, an interactive touchscreen tablet, and heart rate monitor, plus accessories; The MYX II Plus, which includes everything in The MYX II plan, plus a 6-piece weight set with a kettlebell, an exercise mat, and resistance band; and The BODi Bike Studio, which comes with Beachbody bike, healthy eating plans, recipes & resources, plus other fitness equipment. Everything they offer comes from top-of-the-line innovators in health, fitness, and wellness, so you're sure they are effective and premium-grade. And to take the guesswork out of your workout routine, they have a growing library of workouts for any fitness level! It's one effective way to get a healthier body and happier mind every time!
Deal: Get up to $250 savings on shipping and assembly! Deal applies automatically, just visit and subscribe.
---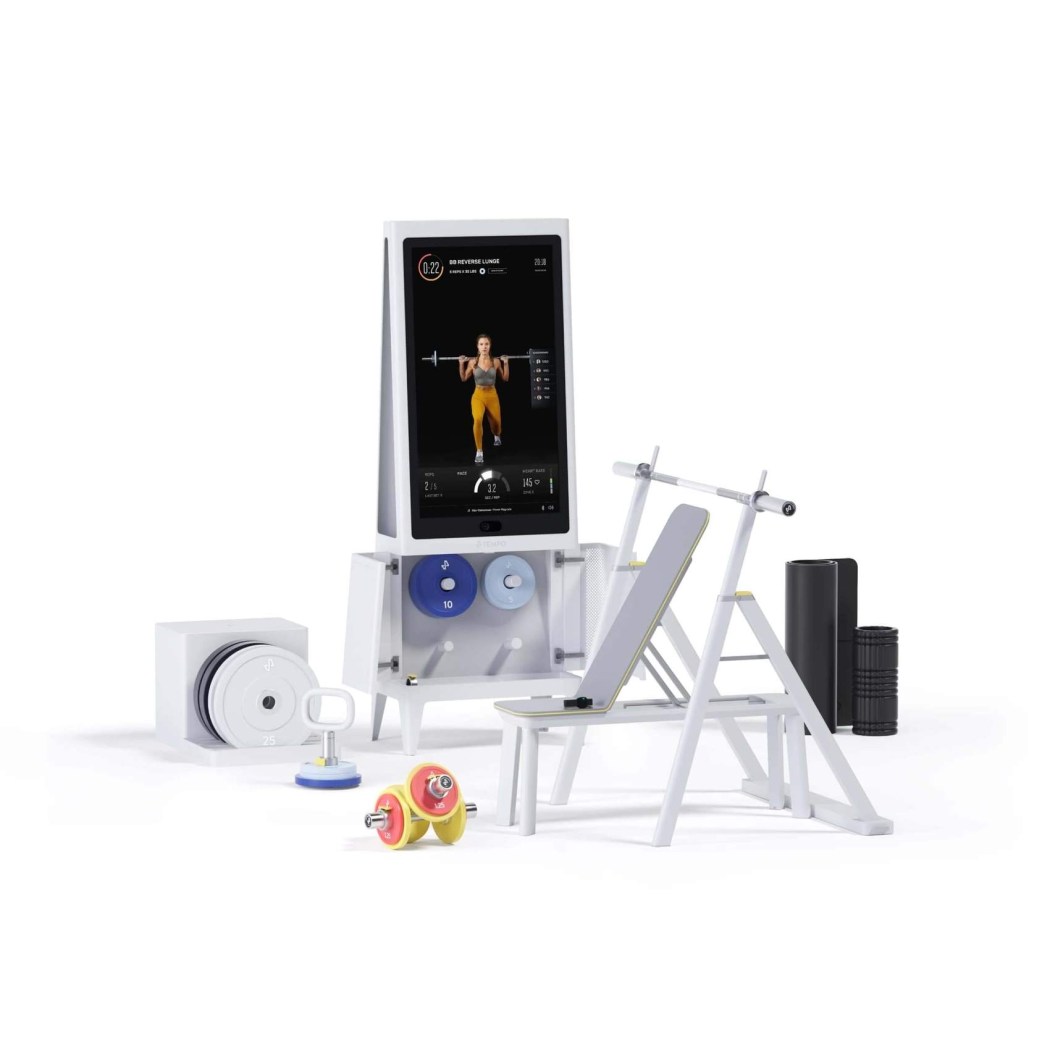 Image from: Tempo
What You Get: Looking for ways to lift weights at home? Feel like you're in the gym working out with proper training through Tempo. Becoming your best is made easy with their home gym, complete with weights, equipment, and a program that progresses with you. This smart workout equipment even has 3D sensors that capture and tracks your exact movements, providing you with instant feedback to help improve your posture. It also counts your reps and how much you've been lifting, so it's easy to know when you're ready for more weights. Live and on-demand classes are programmed, including strength training, HIIT, mobility, cardio, and recovery. You'll also get personalized recommendations based on your goals! Everything you'll need to get started lifting is in Tempo, so you'll have no excuse not to do it correctly even when at home!
---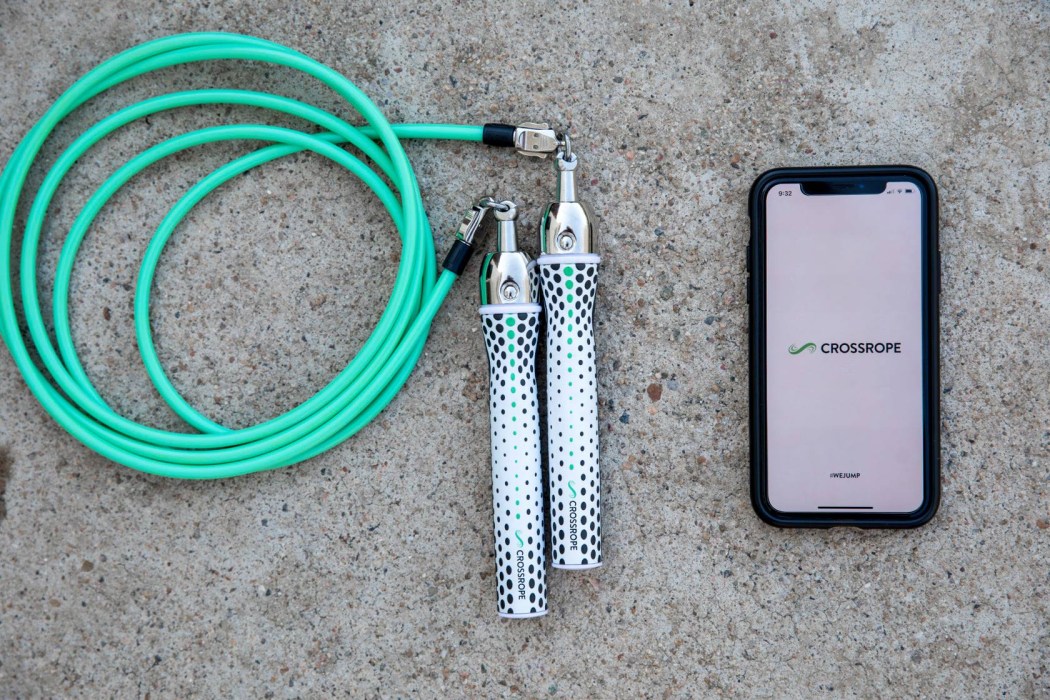 Image from: Crossrope
What You Get: Skipping rope is one of the most effective cardio exercises. Get the best rope to accompany you in your workout routine without leaving your home! Crossrope delivers high-quality jump rope you can use to achieve your fitness goals! They reinvented these ropes – interchangeable weighted ropes – so you can experience a full-body workout anywhere and get great results for a much lesser time! These ropes are also equipped with high-performance handles made with pro-grade ball bearings, cased in ergonomic handle grips to give you a smoother jumping experience. Choose the Get Lean Rope, which can burn fat, boost cardio and build lean muscle with slim handles, ¼ lb & ½ lb jump ropes, and a carry pouch or pick the Get Strong Rope, which is great for activating more muscles, build real strength and power with power handles, 1lb & 2 lb heavy ropes and a carry pouch. You can also get a complete jump routine when you choose the Get Fit Bundle, which includes both Get Lean and Get Strong ropes. You'll also get access to Crossrope Lite, where you can watch quick and effective workouts right from your phone!
---
Image from: CAROL
What You Get: If you want a more effective way to get on with your fitness wishes, CAROL will help you deal with it fast! This brand has a lab-grade exercise bike you can install at home. Designed with REHIT (reduced exertion high-intensity training) in mind, you'll absolutely reap what you have sown. Each of your rides is personalized based on what you want to achieve. You can even save your progress so you can compare them with other users too. It also has a heart rate monitor with built-in algorithms that will automatically stop the machine once it detected irregularities – talking about safety! So all you have to do is get on with the equipment and bike your way to the healthier you!
---
Image from: Fight Camp
What You Get: Interested in boxing for your workout routine? Fight Camp has premium gear and equipment to help you punch away the bad and be the better version of yourself. Fight all the temptations and sweat yourself out through muscle-pumping, power punches you can practice at home. Get your own gloves and punching bag installed, and be in your own controlled fight – whether beginner or pro! Every Fight Camp comes with a game plan that'll help you challenge yourself and commit to workout fully. Enjoy hundreds of on-demand workouts to follow, choose how hard each one has to be, and engage your body to get in the best shape of your life!
---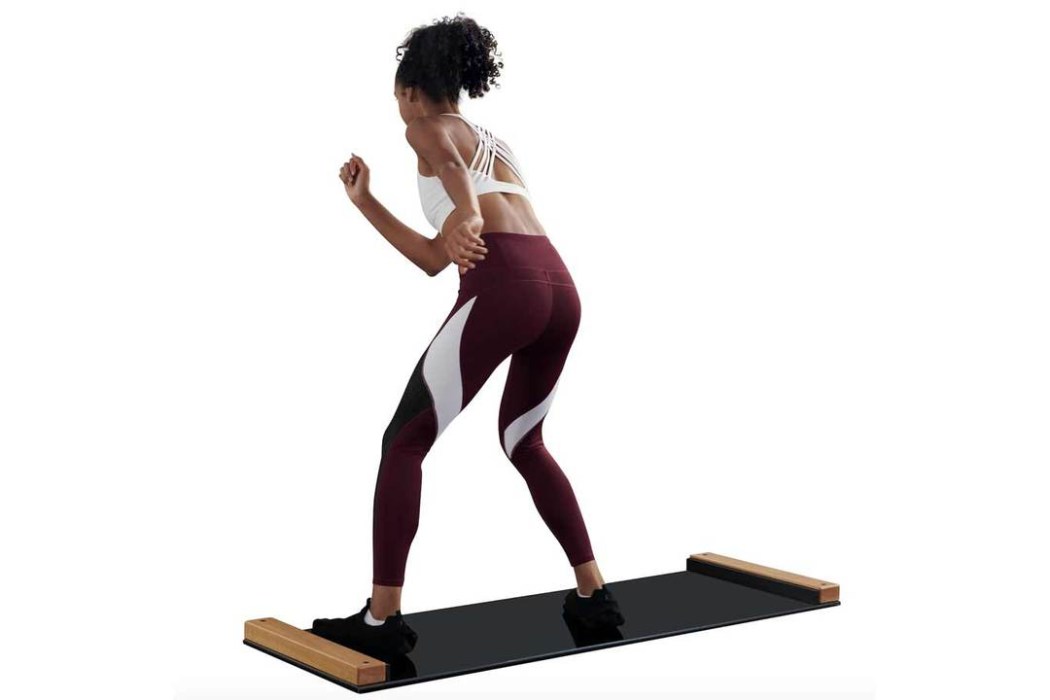 Image from: Brrrn
What You Get: Brrrn has something for your workout that'll you'll love from the get-go – easy on your joints, easy on your electricity bill! They offer an effective tool that lets you burn all the calories down but still leaves you gaining more strength and even improves your balance and endurance! There are 2 boards available – brrrn board (5 foot) and brrrn board (6 foot adjustable). It's easy to install and easy to use! Each board comes with a pair of slide mittens and booties and a pack of board wipes. Match it with their 10 to 60-minutes long on-demand workout vids led by world-class instructors, and slide right into your fitness goals. Keep the passion brrrn-ing and melt all your worries to stay in shape while at home!
---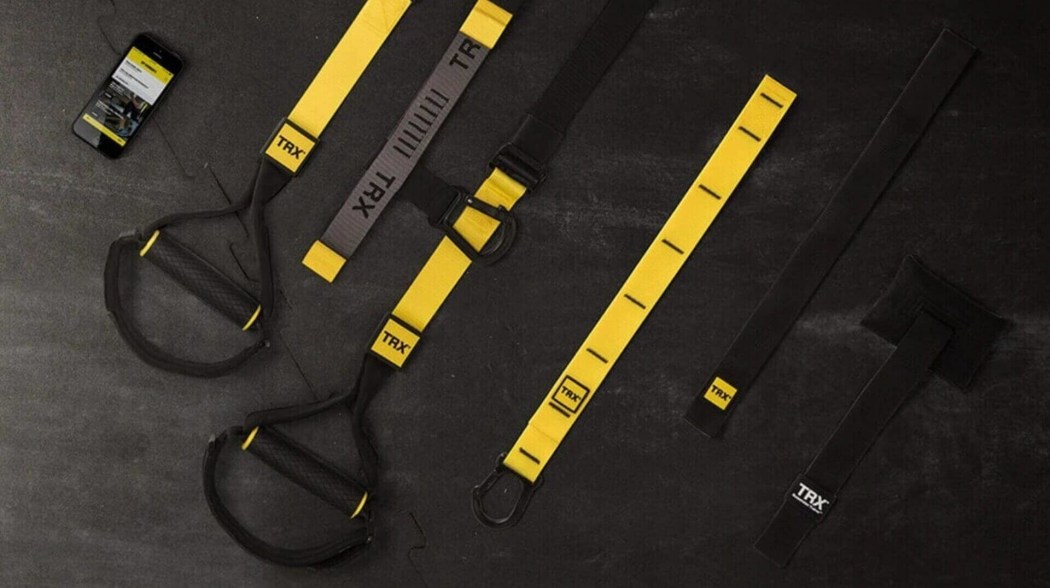 Image from: TRX Training
What You Get: Finding a way to sweat yourself without heading to a gym? TRX Training has got strength and cardio combined with their home workout system offerings. Progress and work your way to reach the goal at your own pace – no pressure – because your body is your equipment towards health and fitness! Choose from 4 plans they have (TRX Home2 System, TRX Pro4 System, TRX Rip Trainer, TRX Tactical Gym) to guide and help you better at completing your fitness intentions. Set the equipment up in your home, wherever suitable, and move along with live daily classes, on-demand videos, or virtual personal training, all led by world-class trainers! Unleash your potential and get full-body training in the comforts of your own home.
---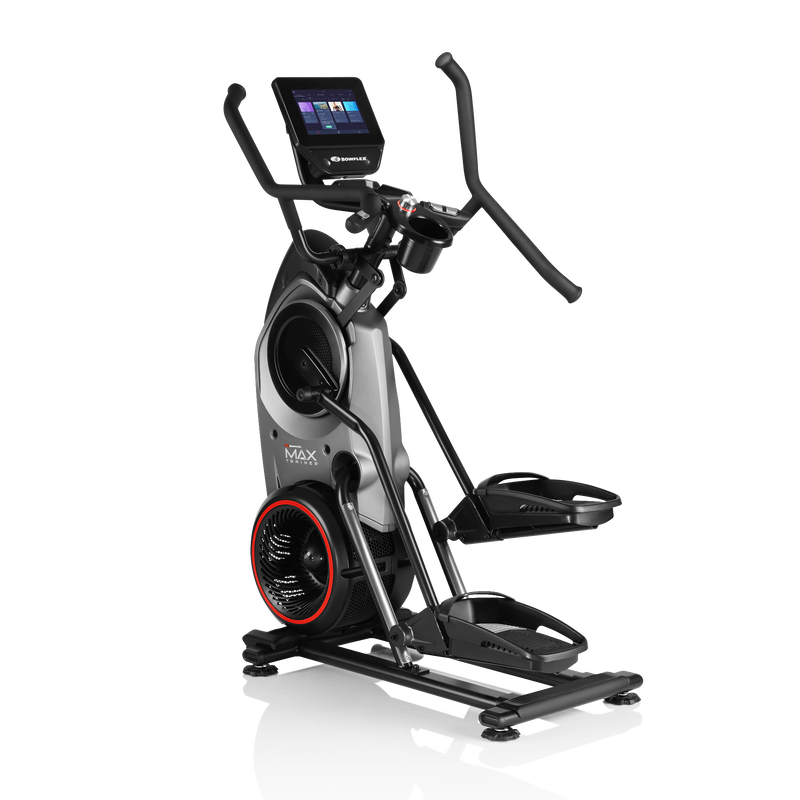 Image from: Bowflex
What You Get: With Bowflex, you can work on your whole body muscles so you can flex them more! It is the solution you need for building a fitness space at home without so much hassle. The Bowflex Revolution Home Gym is designed to let you work on your major body zones, all while at home! Combining award-winning design features, this equipment will support every workout routine you wish to push through to hit high on your fitness targets. It has independently moving arms with adjustments, a sliding seat rail for rowing and leg exercises, and a folding bench for easy storage. You can perform over 100 different exercises – work out at your own pace and abilities, see results fast, and become stronger every day!
---
Image from: BODYGYM
What You Get: Workout simplified – that's what the BODYGYM is. No heavy metals to carry and assemble, just the results you want for your body! It is an all-in-one exercise equipment that will provide you with a full-body workout anytime and anywhere you wish to do so. Each BODYGYM includes one innovative bar, a band made with the highest grade natural latex rubber embedded with two smooth nylon strapped soft silicone handles, and a drawstring bag to put your essentials in when you're on the go. This portable equipment weighs less than 3 lbs, and it features a durable ergonomic design for a smoother and much comfortable workout routine. You can break it down, load it into the bag, take it anywhere with you, and exercise – it's an easy way to sweat yourself out. No fuss, really!
---
And that completes our list of the best home fitness equipment for subscriptions!
Explore our list of all the best subscription boxes in every category!