Fitness plays a vital role in maintaining a healthy lifestyle. When it comes to embarking on your fitness journey, staying motivated and inspired is key. That's where fitness subscription boxes come into play!
These subscription boxes are designed to support your fitness goals by providing a curated selection of essentials. From stylish workout apparel and top-notch fitness equipment to nourishing vitamins, supplements, and wholesome snacks, everything you need is conveniently delivered to your doorstep. By eliminating the need for tedious shopping trips, you can devote more time to breaking a sweat. Whether you're a beginner or aiming to elevate your fitness routine, a subscription box can provide the necessary boost to keep you driven and progressing forward!
Show More (5 items)
Discover the ultimate fitness companions with our carefully curated selection of the best fitness subscription boxes. These boxes are tailored to cater to your specific needs, ensuring a seamless match. Experience the convenience of regular deliveries right to your doorstep, providing you with the tools and motivation to embark on your fitness journey. With these fitness boxes by your side, you'll be empowered to achieve your fitness goals and embrace a healthy, fulfilling lifestyle.
The Best Fitness Subscription Boxes For Achieving A Healthy Lifestyle!
Image from: Fabletics
Be inspired to stay active and healthy with comfortable clothing for your workout. Fabletics offer hundreds of on-trend designs made from high-quality fabrics at an accessible price! Take their quick lifestyle quiz to get personalized outfit picks perfect for your workout routines. Be a member and unlock member-exclusive collections at VIP prices, like sports bras, leggings, sneakers, workout tops, matching sets, and more, available in sizes XXS-4X for women. Your Fabletics membership also gives you free access to the Fabletics FIT App, where you can move along with trainer-led, on-demand workouts. This active-lifestyle membership is also available in Canada to get everyone obsessed with working out in style.
Looking for size-inclusive undergarments? Lizzo's game-changing shape-wear brand Yitty is also part of the membership!
Deal: Get 2 pairs of leggings for just $24! Use this link to get the deal. Valid to new subscribers only.
---
Image from: Wantable Active Edit
With Wantable Active Edit, you get to try the outfits before buying them, which is a great deal! This personal styling service has a short active quiz you need to fill up so a stylist can curate your edit accordingly based on factors like your budget, sizes, and activity level. The innovative algorithm result helps them do the work with extra care to deliver what they think matches what you need. Try 7 fitness, active, or cozy loungewear for five days comfortably at home, pay for what you find attractive, and return/exchange what you don't. There's a $20 styling fee, but you'll get it back if you buy any of the items included in your personalized active edit! Buy five or more pieces, and they will take 20% off your total!
---
Image from: Ellie
Ellie helps you be in style as you sweat it out! It is one of the original activewear subscriptions that deliver premium quality and fashion-forward women's apparel for every style. To get started, you only need to choose one of the pre-styled active looks they have. There are several styles to choose from, each with three fitness apparel pieces — sports bra, top, and bottom. OR, opt for the mix-and-match, where you can pick your fave top, sports bra, leggings, and accessories to create your own unique look. There is the 2-item box (top and bottom), 3-item box (top, sports bra, bottom), and 5-item box (3 apparel items + 2 fitness accessories). With this fitness subscription, you'll be sure to get a new workout outfit every month! Not to mention, it's affordable.
Deal: Get 25% off your first month subscription! Use coupon code HELLOSUB25.
---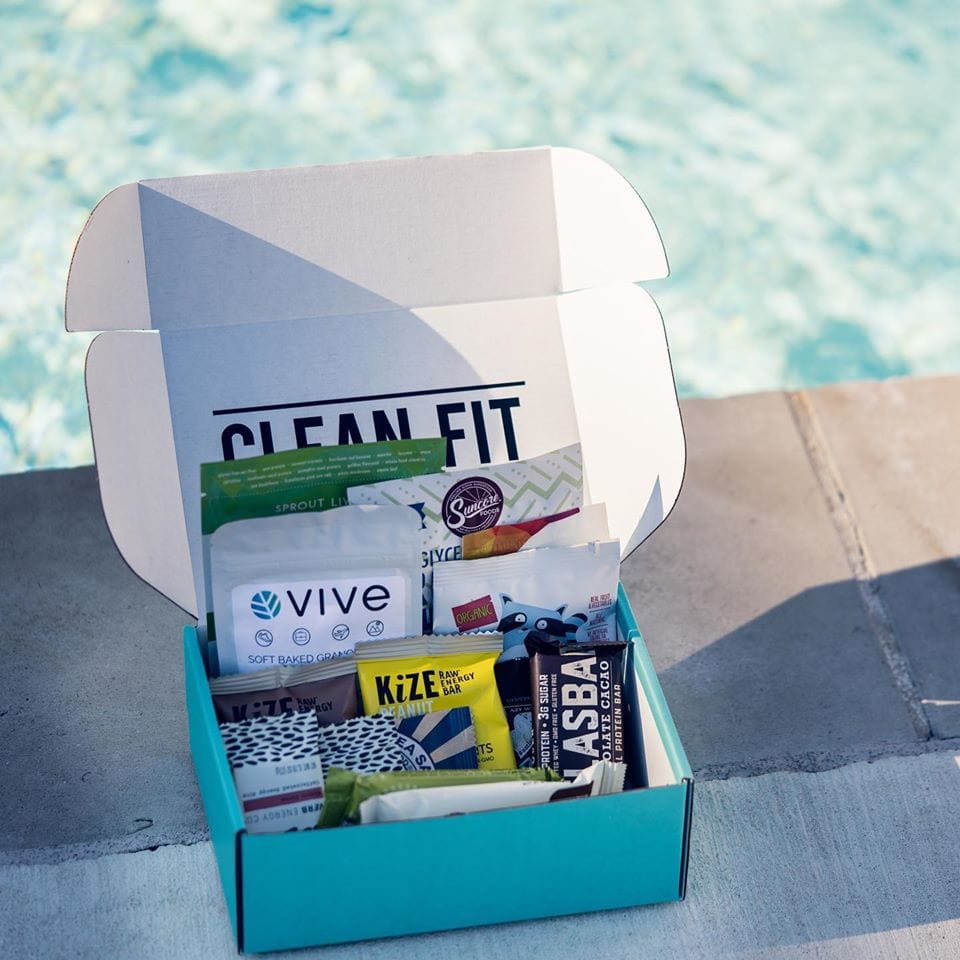 Image from: CLEAN.FIT box
CLEAN.FIT box gives you something to snack on as you go along your workout sessions! It offers 100% natural, healthy, delicious protein snacks, superfoods, and supplements that fitness enthusiasts can actually enjoy without feeling guilty. They provide only the cleanest and most quality products made from natural ingredients minus artificial preservatives, flavors, fillers, or colors. The Regular Box contains 10+ items, while the #SuperSnacker box includes 20+ items. There are also options for original, gluten-free, vegetarian, vegan, and dairy-free boxes. Every month, you can try different products like protein bars, granola, energy drinks, grass-fed jerky, and more! Plus, a free workout in every box.
Deal: Get 10% off on your first box! Use coupon code HELLO10.
---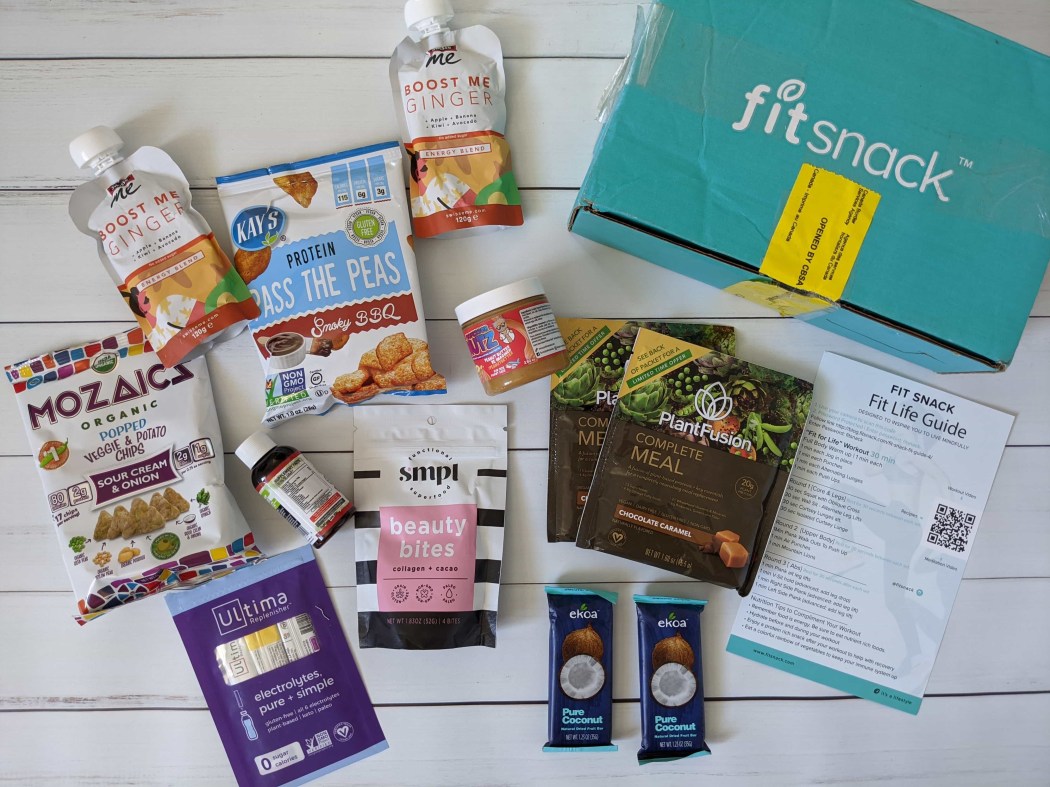 Image from: our review
Find the tastiest snacks you can enjoy even when keeping fit! FitSnack gathers healthy snacks and nutritious drinks from the world's best brands. Every snack in the box is carefully selected by a nutritionist just so you can get a variety of GMO-free, gluten-free, organic, vegan, low-sugar, high-protein, and all-natural snacks. Get 7-10 full-size or deluxe samples monthly, with extra challenges or athletic gear to keep you motivated. There are also exclusive workouts created by professional trainers to help you stretch it out. Some of the brands they feature include Uplift, Superseedz, Lesser Evil, and more! In addition, they donate snacks to kids in need with every purchase made.
Deal: Save $3 on your first box! Deal applies automatically, just visit and subscribe.
---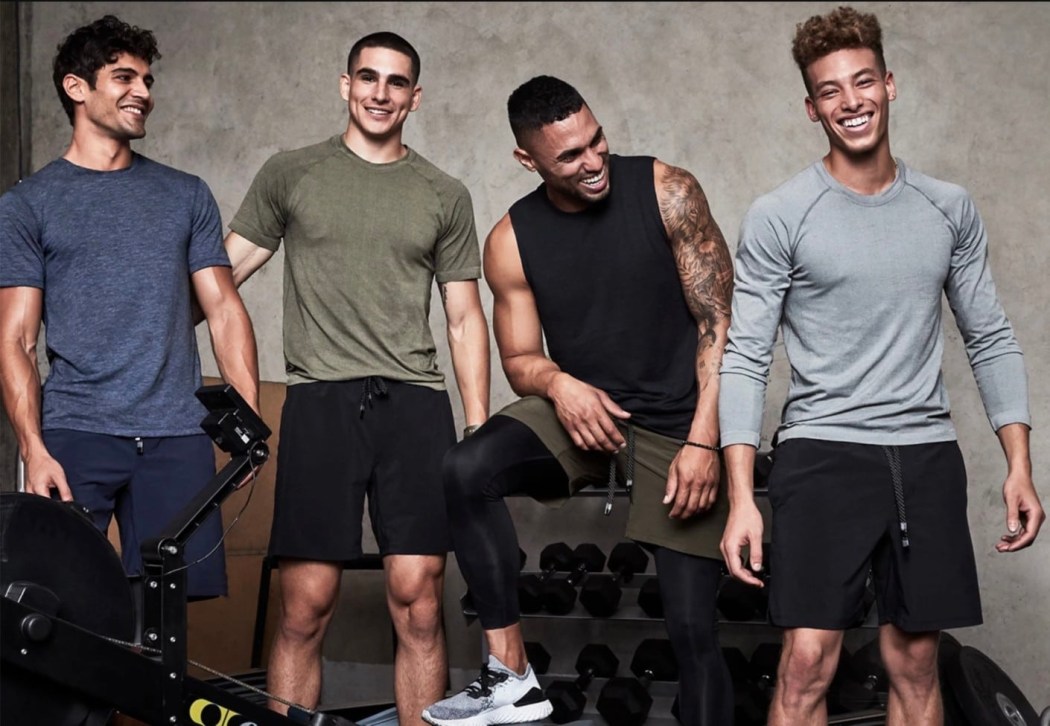 Image from: Fabletics Men
Find premier activewear and workout pieces for men through Fabletics Men. With the VIP membership, you can choose from one of their suggested looks, try your own picks, or skip a month. You'll always save on fitness apparel like shorts, tops, pants, hoodies, and more with sizes XS-XXL. Sign up and unlock VIP exclusive collections at 50% off all day, every day! As a member, you have early access to new launches and a chance to grab member-only sales. Access to the Fabletics FIT app also comes as a perk on the membership. It gives you 24/7 access to hundreds of fitness classes and meditations from top instructors to help you achieve all your fitness goals.
---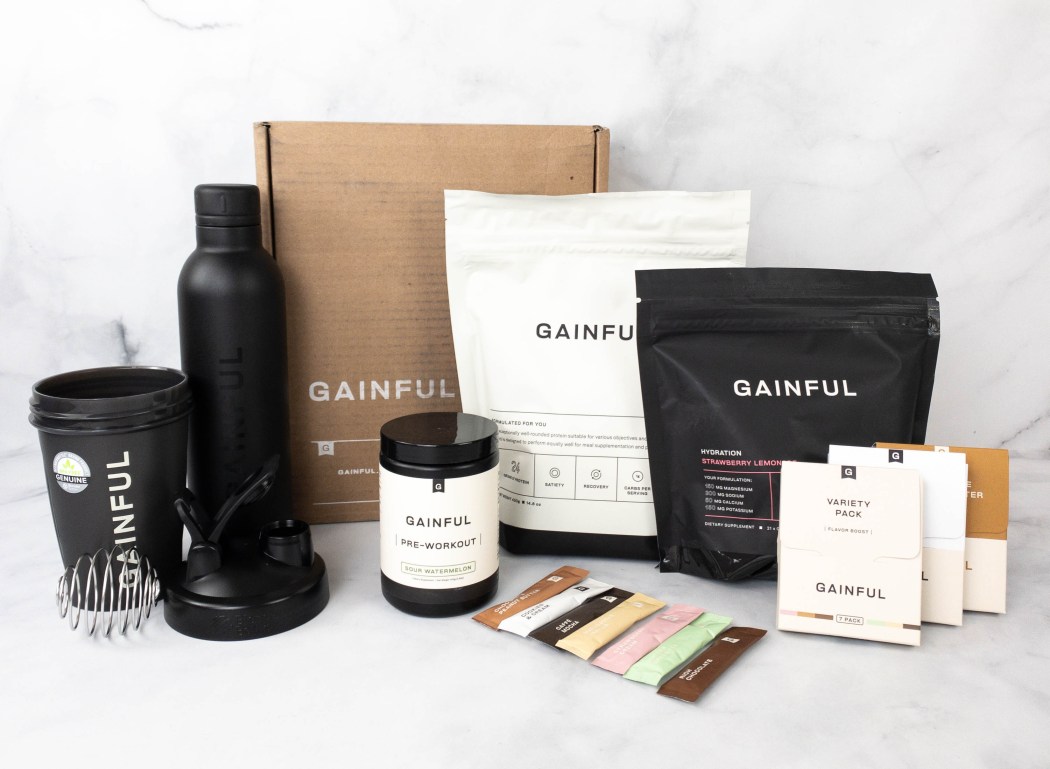 Image from: our review
Take your daily dose of protein in the form of a tasty drink. Whether losing weight or gaining muscles, Gainful empowers individuals to achieve their goals. Rest assured, they will provide a supplement containing the finest ingredients tailored specifically to fit your evolving fitness desires. Every protein blend has 9 essential amino acids that are beneficial to the whole body, customized to every client's body type, allergy restrictions, lifestyle, and goals. They will also give you the power to choose a different flavor for every scoop of personalized protein, and it's easy to incorporate into your daily routine. Subscribers can also have free, one-on-one access to their Registered Dietitian to answer all their queries about fitness!
Deal: Get $10 off your order! Use coupon code SAVE10.
---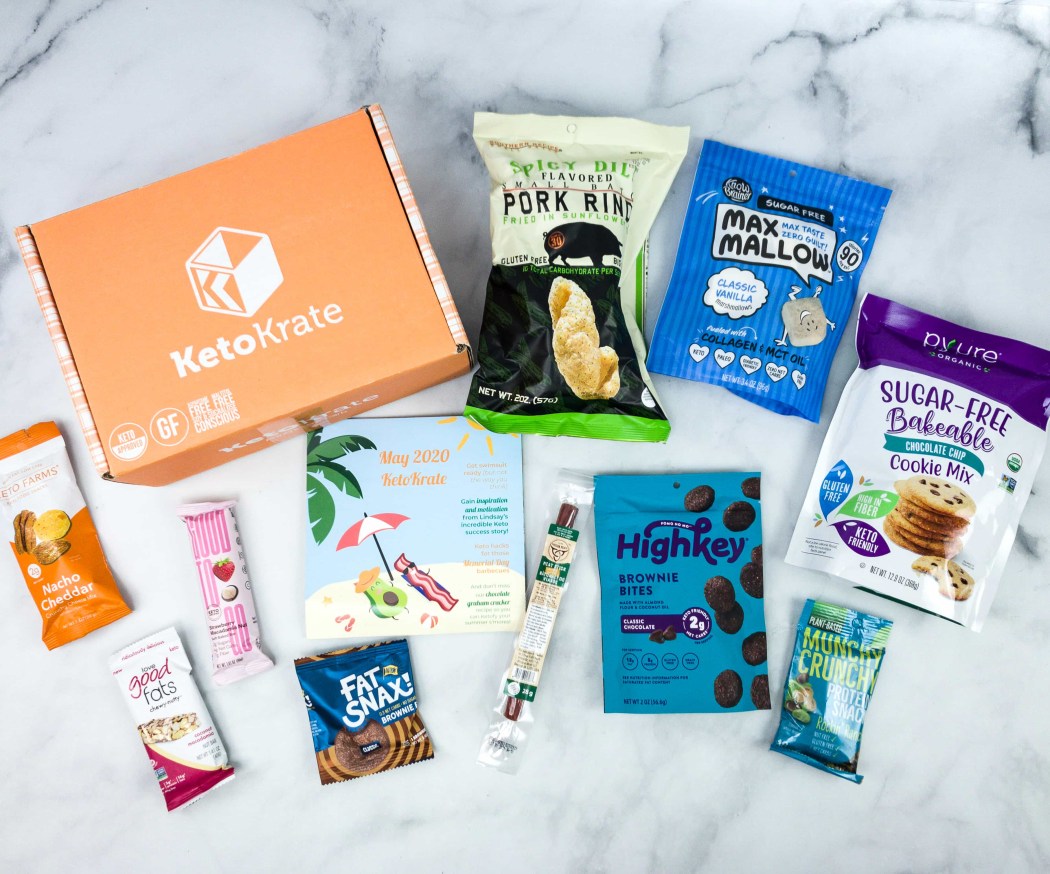 Image from: our review
If you're on a diet watch but have been craving snacks to munch on, KetoKrate is the hidden buddy you need. This snack subscription powers up your fitness journey by sending you a box full of the best-tasting snacks befriended by your ketogenic diet. You'll get 8-12 keto-friendly snacks delivered to your door monthly, which may include snack puffs, keto bars, chocolates, cookies, fried pork rinds, and more! Everything inside the box contains less than 5g net carbs per serving, gluten, and maltitol-free, full-size, sucralose & soy-conscious, and it's always a mixture of sweet & savory snacks. Subscribers also have access to members-only Ketoshop!
Deal: Get $10 off your first Krate! Use coupon code HELLO100FF.
---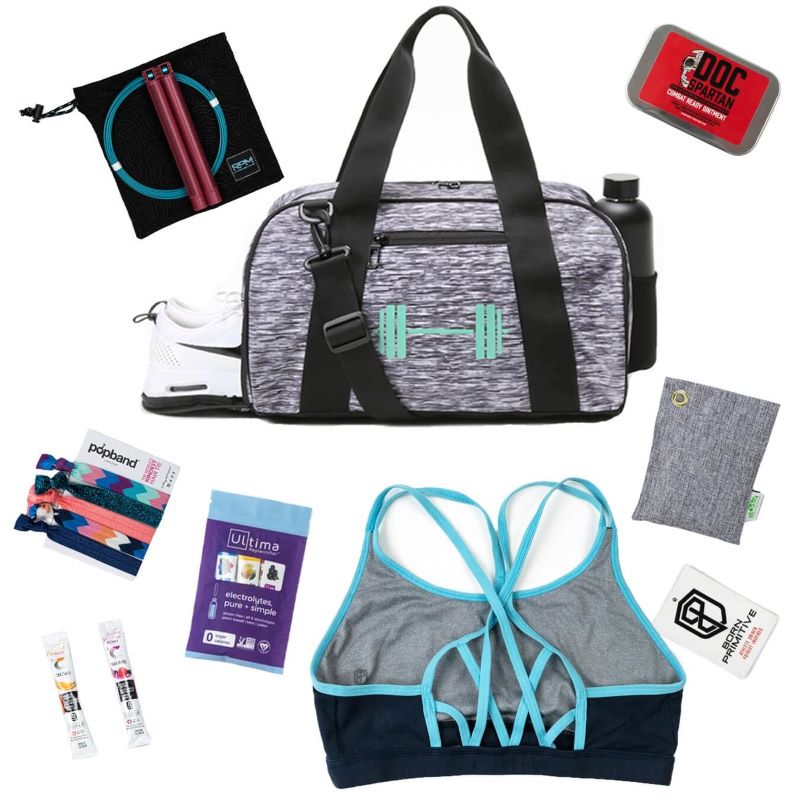 Image from: Barbella Box
Powered by women for women, Barbella Box sends you premium brand-name fitness apparel, gear, accessories, supplements, snacks, workout tips, and more, with loads of inspiration and motivation! They search high and low to include products that every woman actually wants and needs for their fitness journey. You only need to fill in your sizes, so they can pick out and deliver the most fitting products straight to your door. It is usually a mix of new product discoveries and fan favorites, allowing you to enjoy a variety of fitness items to complement your lifestyle. Some brands they featured in the past include Born Primitive, Spongelle, Asobu, and Fleo.
Deal: Save $5 on your first month! Use coupon code HELLO.
---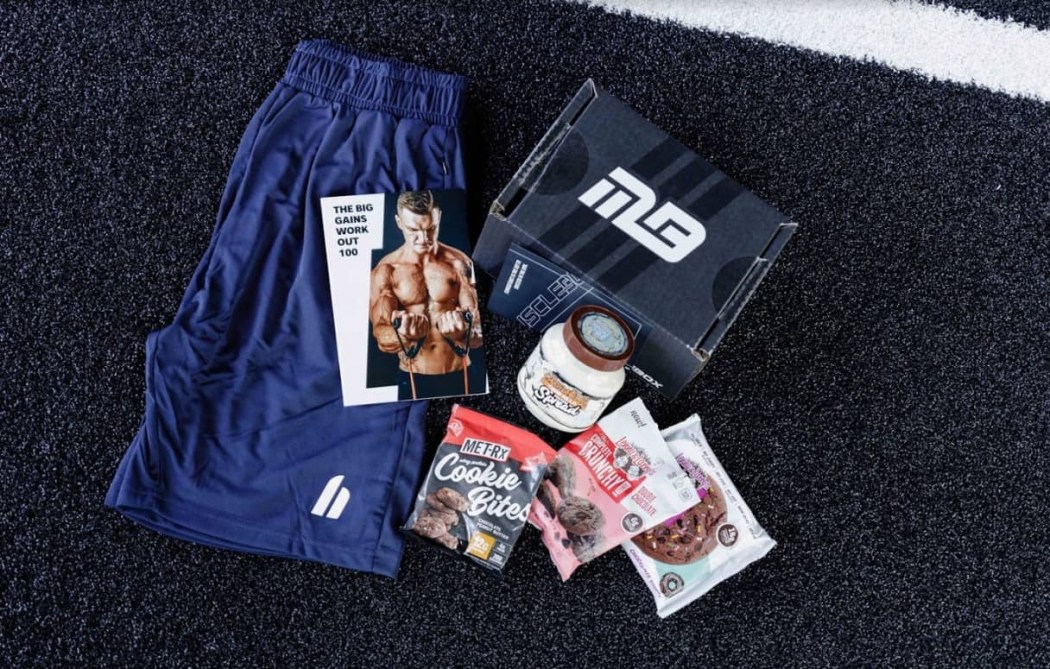 Image from: Muscle Box
Muscle Box, the counterpart of Miss Muscle Box, sends every item that will help every man to stay motivated and fit. This serves as your secret weapon to sweat it all out and get the results you want. Each box comes with 7+ items sprinkled with inspiration, like apparel, accessories, supplements, and goodies, valued at almost double the price of the box! You'll also get access to all custom workouts by their qualified personal trainers to help you get fit, get active, and tone up. On top of it, they donate $1 from every box purchased to Paradise 4 Kids, a charity that gives children, families, and communities the tools they need to overcome poverty and injustice.
---
Image from: The Barbell Box
The Barbell Box is designed to elevate your training sessions! This fitness subscription helps you discover your next favorite fitness stuff by curating a box of the newest, coolest, and most effective supplements and gear from brands you already love and will love. It includes a variety of 6-10 products, tried and tested by their health and fitness gurus. To further support your fitness journey, subscribers will also receive workouts developed by qualified contest prep coaches, supplement plans, recipes, training tips, and motivational materials — all valued at over $100!
---
And that's our list of the best fitness subscription boxes for 2023!
Find more must-have subscriptions from our list of all the best subscription boxes in every category!