Health is definitely wealth, and there is nothing more important than to start your year in the healthiest way possible. Leave your unhealthy habits behind, along with the past year, and dare not to look back! Keeping a healthy lifestyle is quite a challenge, but not with subscription boxes around.
Show More (22 items)
These subscriptions will help you stay on track to living a life without risky and noxious worries! It's a convenient and holistic way to discover new products in the market to keep yourself healthy, happy, and thriving! Let this year be the start of a change. Skip the struggle of shopping and practice the habit of taking only the healthiest things to help boost immune and overall well-being.
We've collected the best subscriptions that'll provide everything you need – vitamins, supplements, wellness, meals, and all the good things, to achieve a healthy and happy lifestyle! Below are thirty-four of the best subscription boxes that would certainly make your 2023 the healthiest year ever!
The Best Subscription Boxes for Healthiest Year Ever!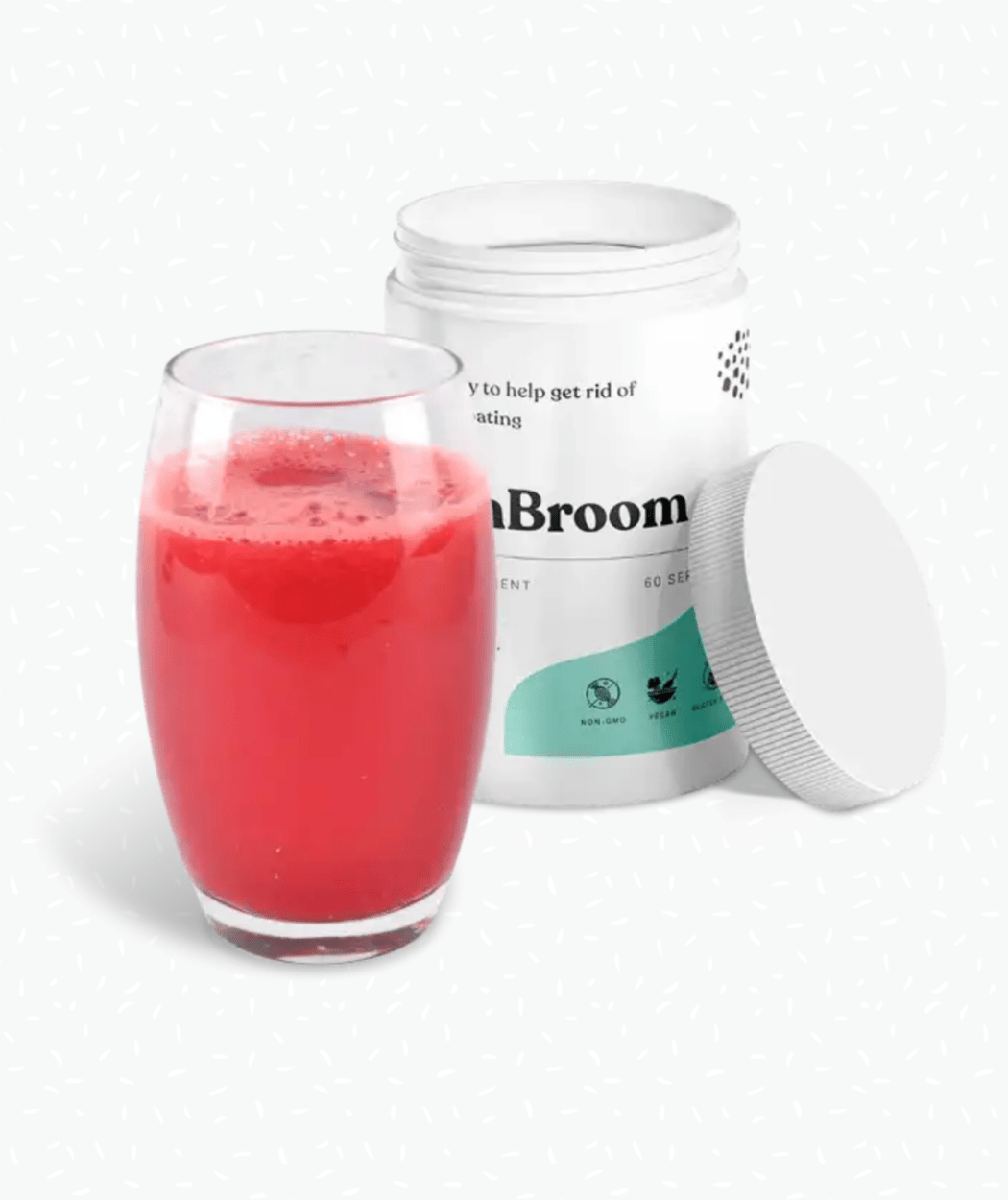 Image from: ColonBroom
What You Get: Fiber-rich and vegan-friendly, ColonBroom is a supplement formulated to help cleanse the gut and boost your digestive health. It's one of the easiest steps you can add to your daily routine for better health because all you need is to mix it with water and drink it. Aside from eliminating constipation and other gut problems, a healthy digestive system also makes it easy to achieve weight goals. Plus, it will give you a mood and energy boost!
Deal: Get $10 off on all orders + FREE US Shipping! Use coupon code CBOFF10.
---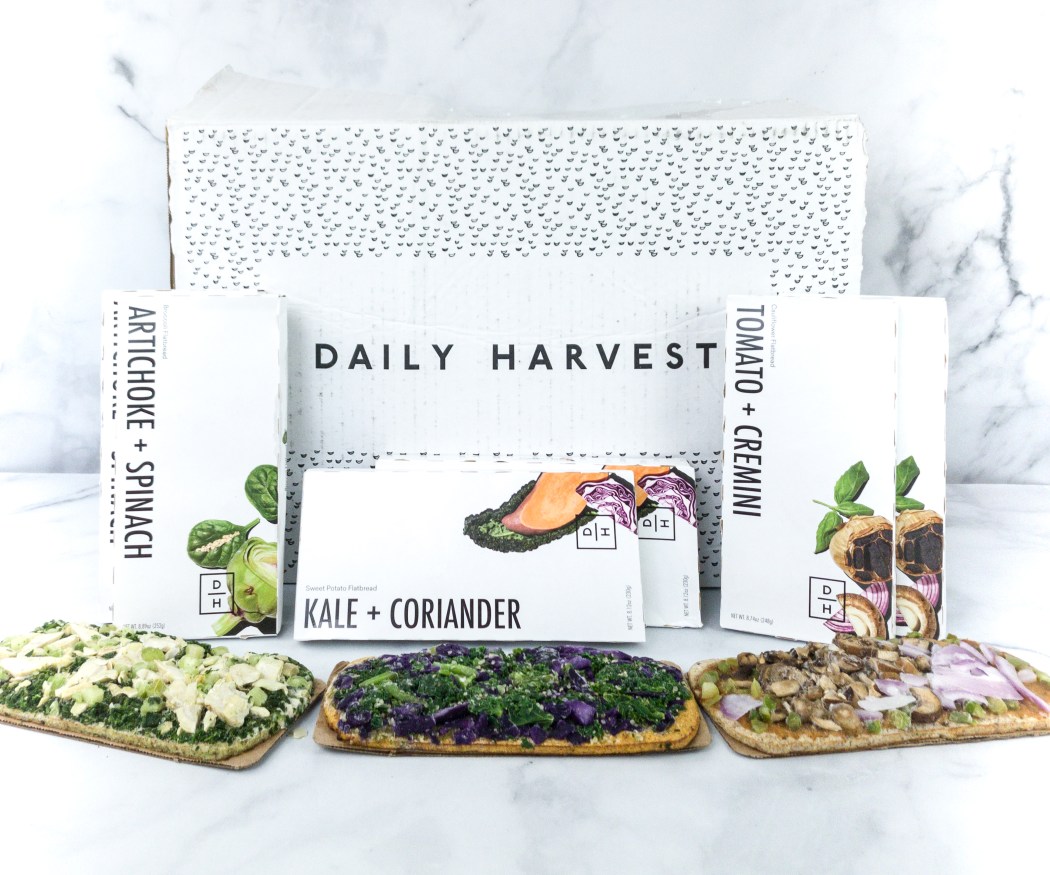 Image from: our review
What You Get: Daily Harvest is one of the easiest ways to add superfoods to your diet. It's a healthy food subscription that provides good, clean food like smoothies, harvest bowls, soups, bites, oat bowls, chia bowls, and lattes. Customize your plan, unpack good food made from only the freshest fruits and vegetables, and enjoy guilt-free meals your body will be sure to love. You can also choose how many recipes you want to receive and the times you want them to be delivered (weekly or monthly). You can also take their quiz and get started with a custom taster box.
Deal: Get $30 off on your first 9-item order; $40 off on your first 14-item order; and $65 off on your first 24-item order! Use coupon code HELLOSUB and Use this link to subscribe.
---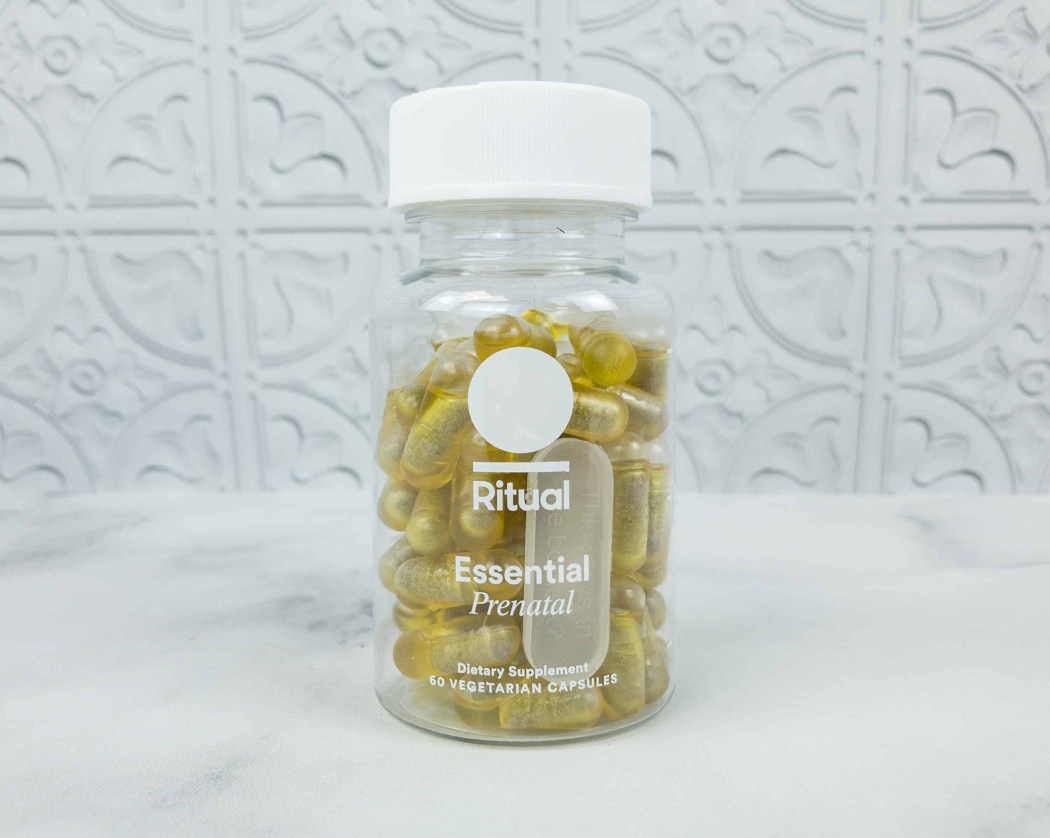 Image from: our review
What You Get: For your daily dose of vitamins, there's Ritual! This monthly subscription fills the gap in your health by providing your body with the clean, simple vitamins it needs. Stay healthy, and be in your best shape with 60 capsules in each bottle that are good for 30 days. These vegan-certified vitamin capsules are designed to dissolve later in less sensitive areas of the stomach, which means it's safe to take them even without food! They now offer: Essential for Women, Essential for Men, Essential for Teens, and even Essential for Kids. They use beadlet-in-oil encapsulation, which delivers nutrients better than regular capsules. Plus, they're vegan-certified!
Deal: Save $10 on your first month when you bundle any 2+ Ritual products! Deal applies automatically, just visit and subscribe.
---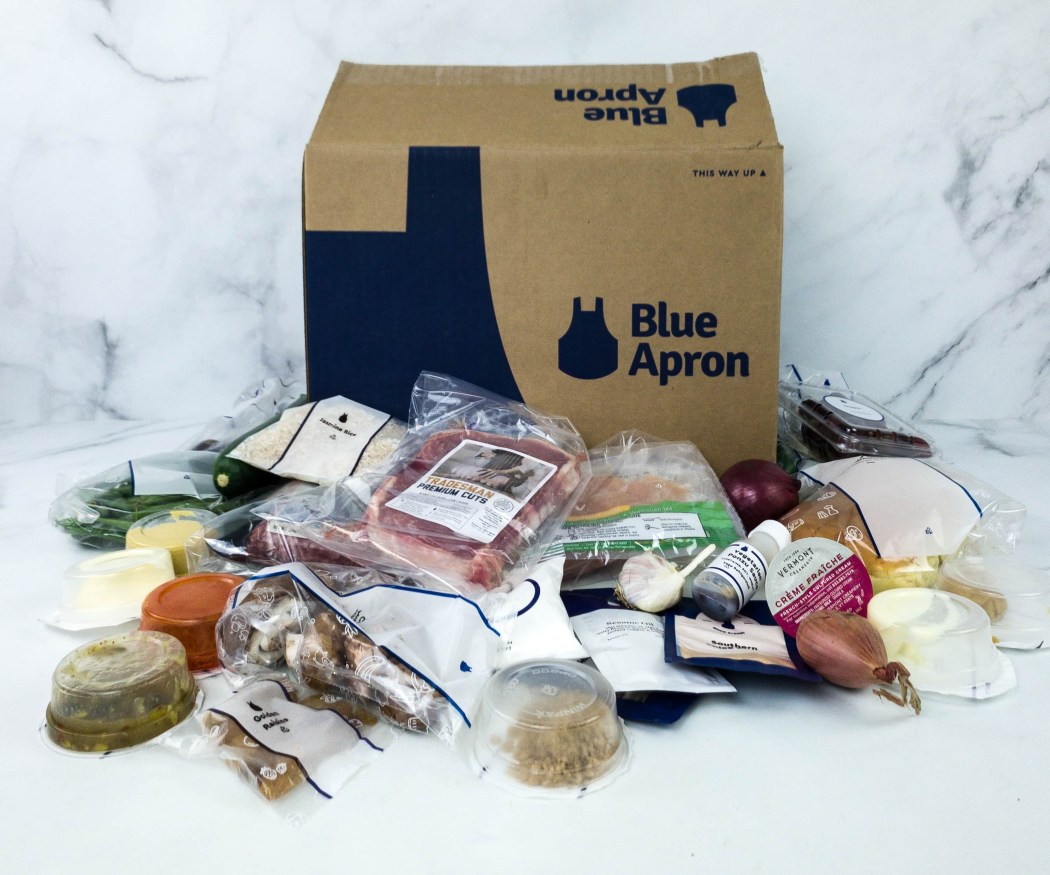 Image from: our review
What You Get: Cooking meals at home is easier with Blue Apron! This meal kit subscription delivers healthy recipes straight to your doorstep weekly. Each box includes meals inspired by international cuisine, one-pan dishes, and classics. Shipments also come with detailed step-by-step instructions and responsibly sourced ingredients, packed with recyclable ice packs and eco-friendly packaging that keeps your food in its best condition while in transit. 2-Person recipes and 4-Person recipes are available, as well as options for those who have dietary preferences!
Deal: Get up to $110 off across your first 5 boxes! Use this link to get the deal.
---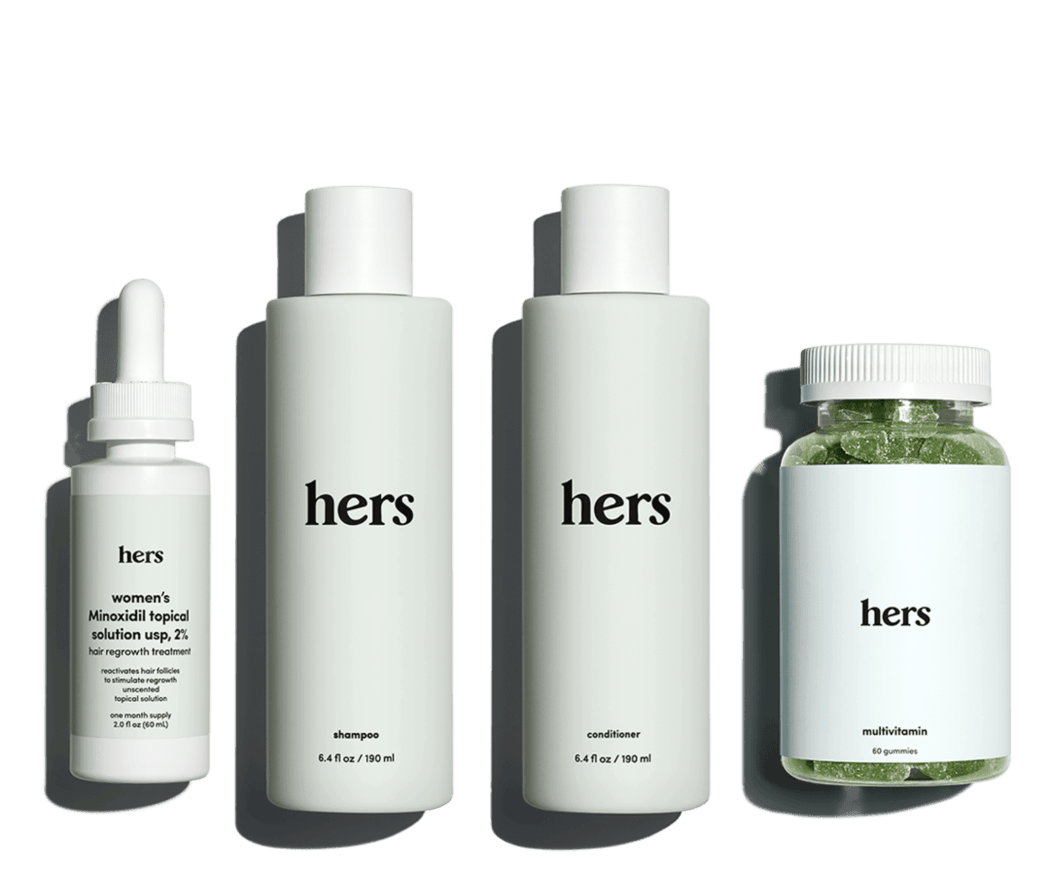 Image from: Hers
What You Get: Hers is a subscription for women offering a selection of products and supplements ranging from skin to hair to sexual care for your overall well-being. You only need to fill out a profile, and they will connect you with a physician for suggestions on what you need. You will get the products straight at your door, all on your terms, plus free shipping!
Deal: Get 20% off your first THREE months of treatment plan. Restrictions apply. Deal applies automatically, just visit and subscribe.
---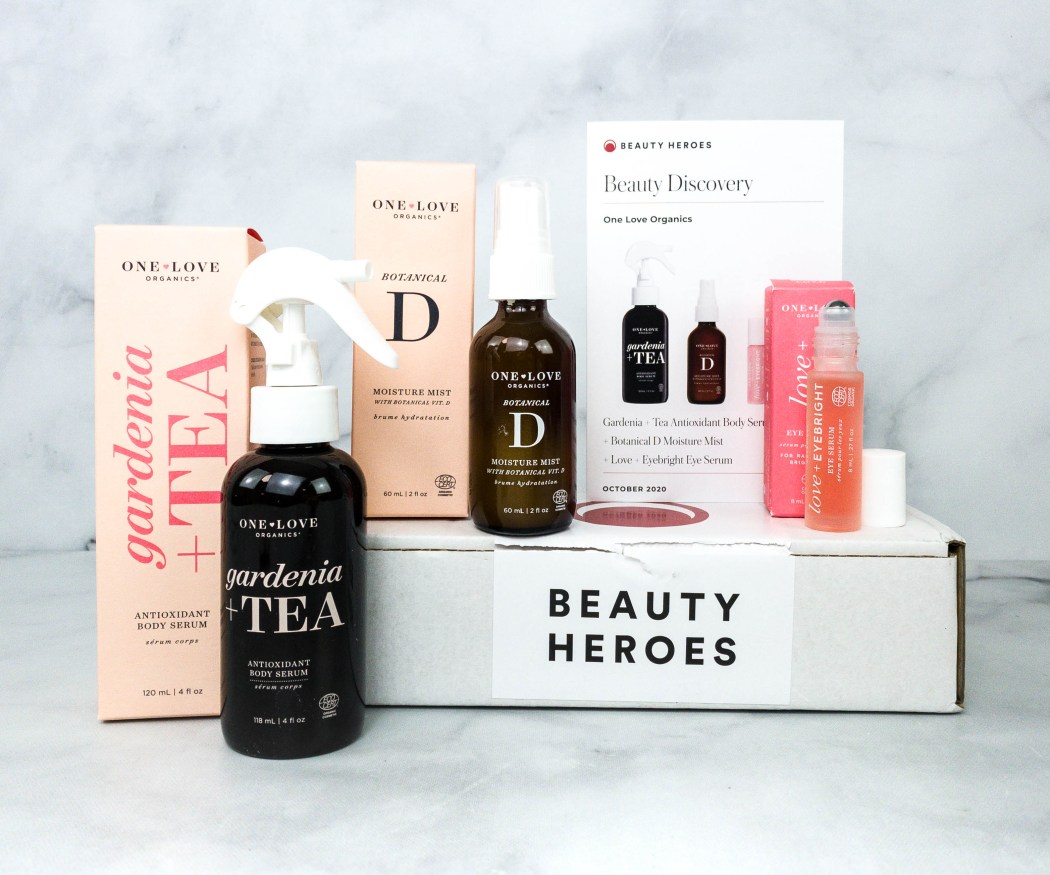 Image from: our review
What You Get: Your skin deserves nothing but the best! Beauty Heroes introduces subscribers to healthy beauty brands, making it the ideal subscription, even for discerning beauty enthusiasts. Each box will include one full-sized item plus beauty samples and an exclusive booklet that provides essential information about the inclusions for the month. Members with an active subscription will get an exclusive 15% discount on all the products in the Beauty Store!
Deal: Get 10% off your first Beauty Heroes subscription of any length! Use coupon code HELLOBH10. Valid for new subscribers only.
---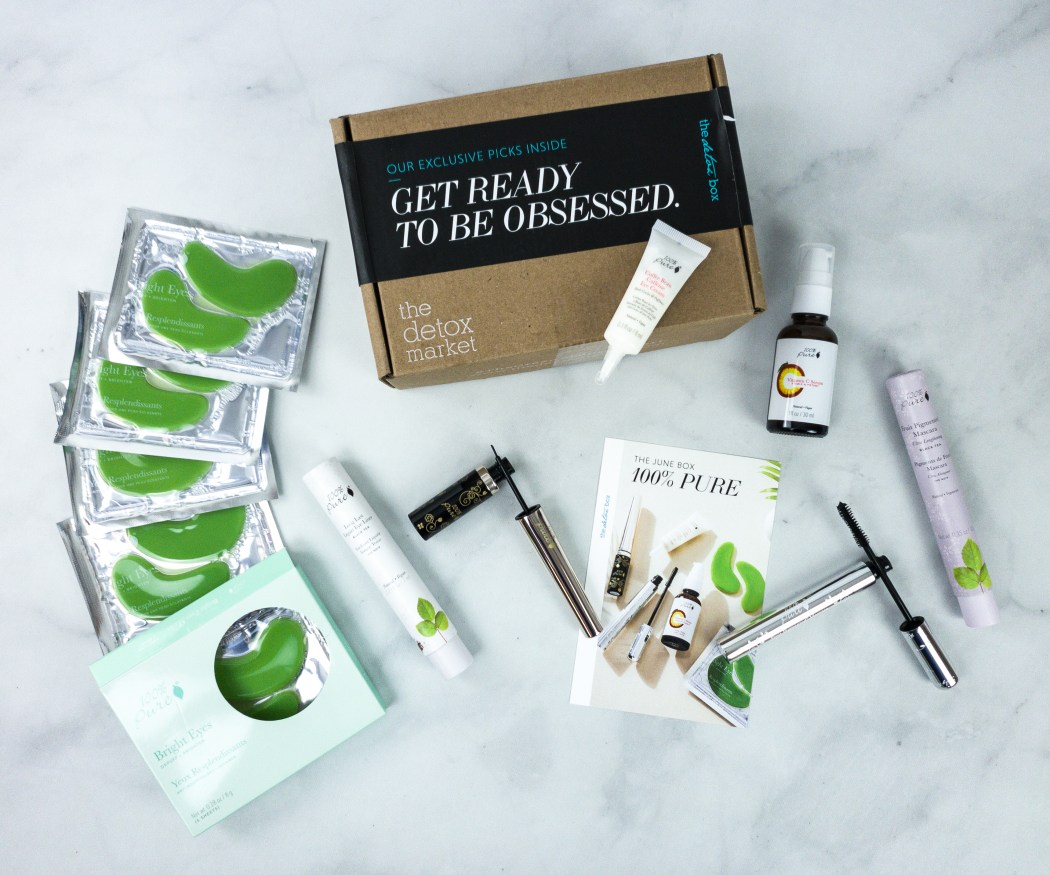 Image from: our review
What You Get: The Detox Box is a subscription that focuses on green beauty. They make us understand the importance of switching to healthier beauty products, and that is why they introduce the best and most effective green beauty brands every month. Each box has a promised value of at least $90, and they even provide the information you need, plus expert tips to attain healthier and beautiful skin. If you want to switch to green beauty, this subscription is definitely a great way to start!
---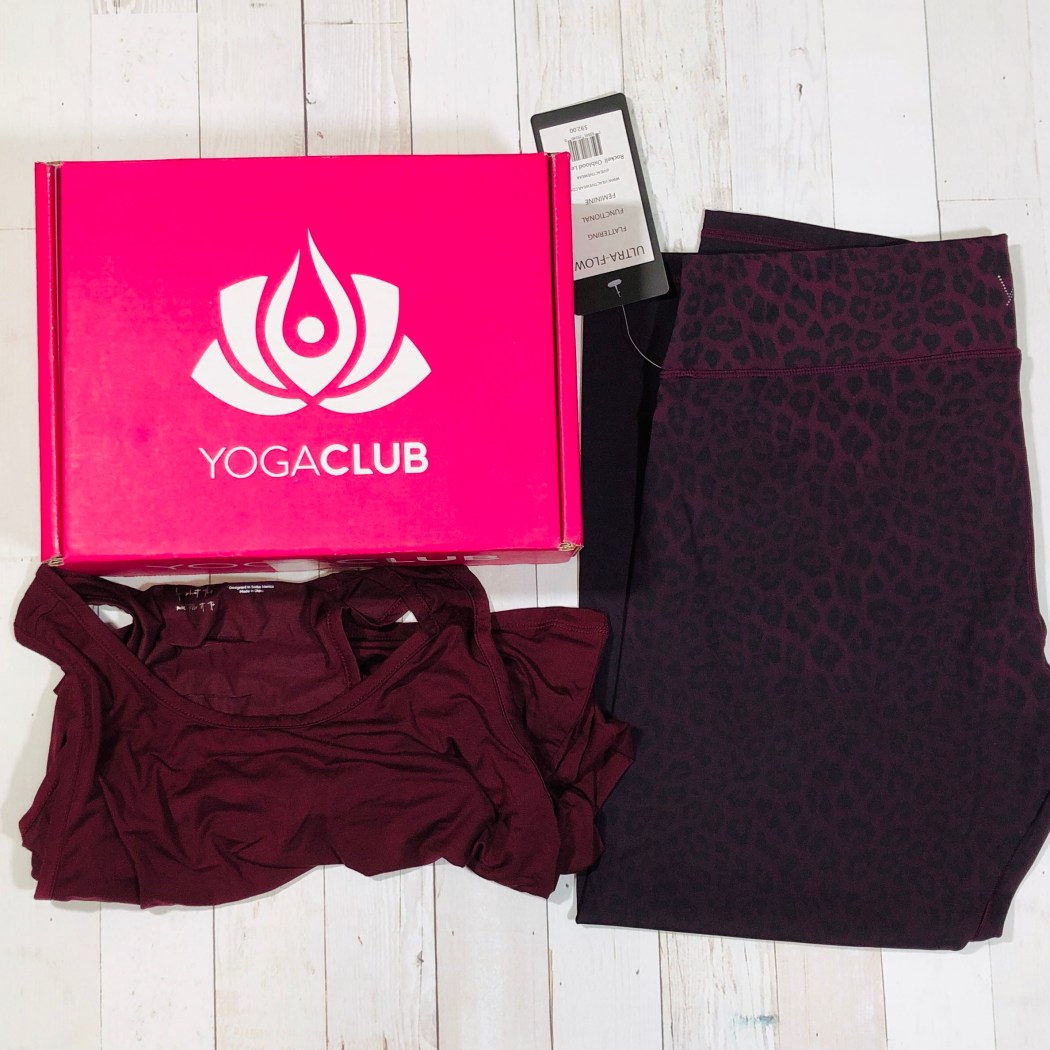 Image from: our review
What You Get: YogaClub delivers yoga outfits that match your style and size, making yoga more fun and comfortable for you! Each package includes a 3-piece outfit that's 100% hand-curated from brands you love and trust like Teeki, Beyond Yoga, Manduka, Splendid, Onzie, Columbia, and more. There's also a simple styling quiz upon sign-up, so their experts can provide you with the best fitting yoga wear. On top of that, they provide yoga and meditation education for elementary school children in at-risk communities.
Deal: Get an additional FREE Legging ($92 VALUE!) with your first Seasonal Guru Box! Use coupon code FREELEGGING.
---
Image from: our review
What You Get: Grove Collaborative started with one simple belief – make environmentally-friendly products accessible for everyone. This online marketplace offers a variety of high-quality, eco-friendly household and cleaning products exclusive for members. Members can pick which exact items they want to include in their boxes. Aside from carrying brands that share the same mission, they also craft products made with plants and natural fragrances, ensuring health not just for you and your family but also for the world we live in! You can also set up a customized schedule for your shipment. The company is a certified B Corp, which means they meet certified standards for prioritizing social, environmental, and community well-being.
Deal: Get FREE Bundle when you subscribe! Use this link to get the deal. Valid to new subscribers only.
---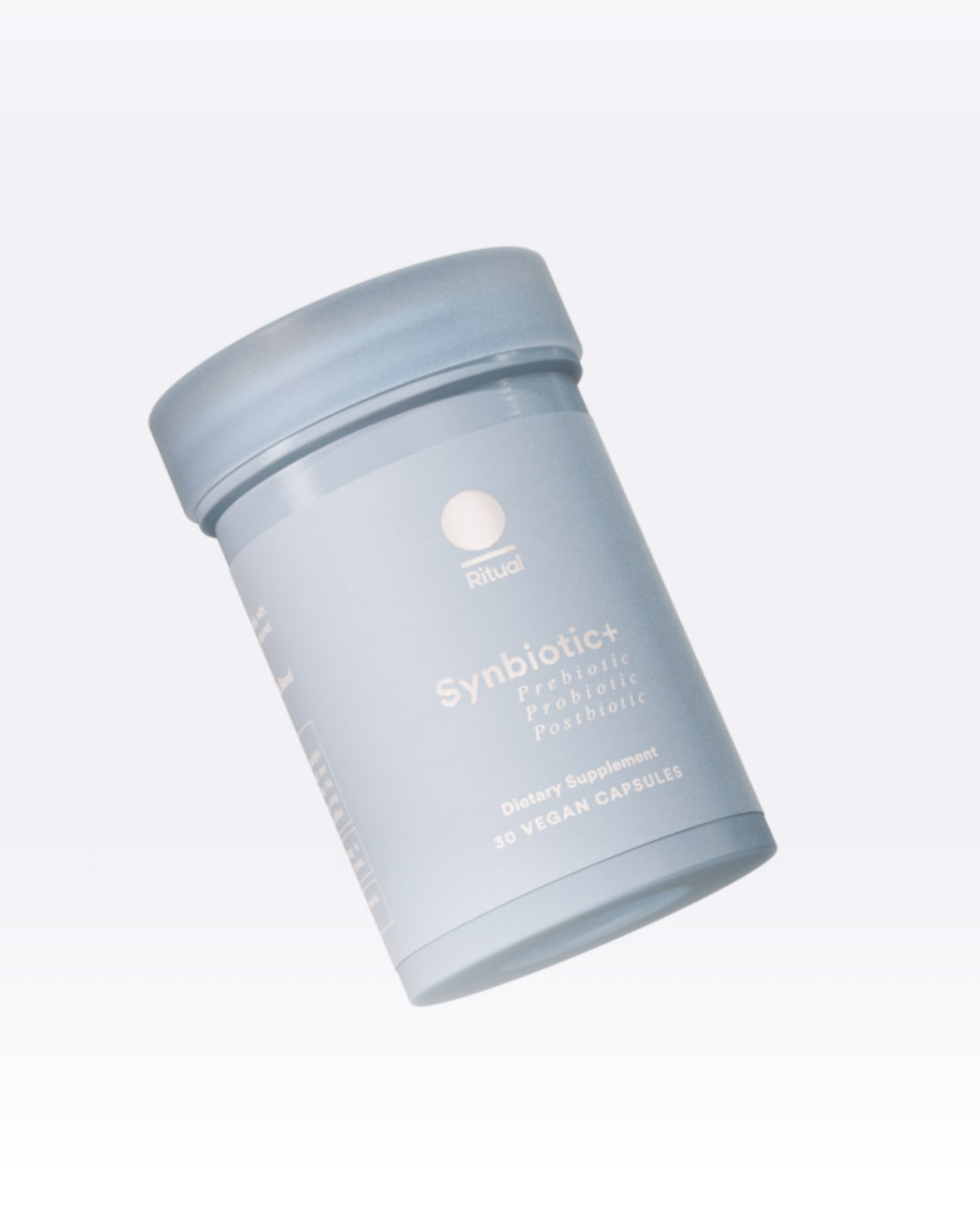 Image from: Ritual Synbiotic+
What You Get: Made with traceable ingredients, Ritual Synbiotic+ supplements focus on improving your gut health! Each capsule contains prebiotics, probiotics, and postbiotics, which work together to support a balanced gut microbiome. All you have to do is to take one capsule daily, with or without food. The formula is also vegan, non-GMO, and gluten-free!
Deal: Save $10 on your first month when you bundle any 2+ Ritual products! Deal applies automatically, just visit and subscribe.
---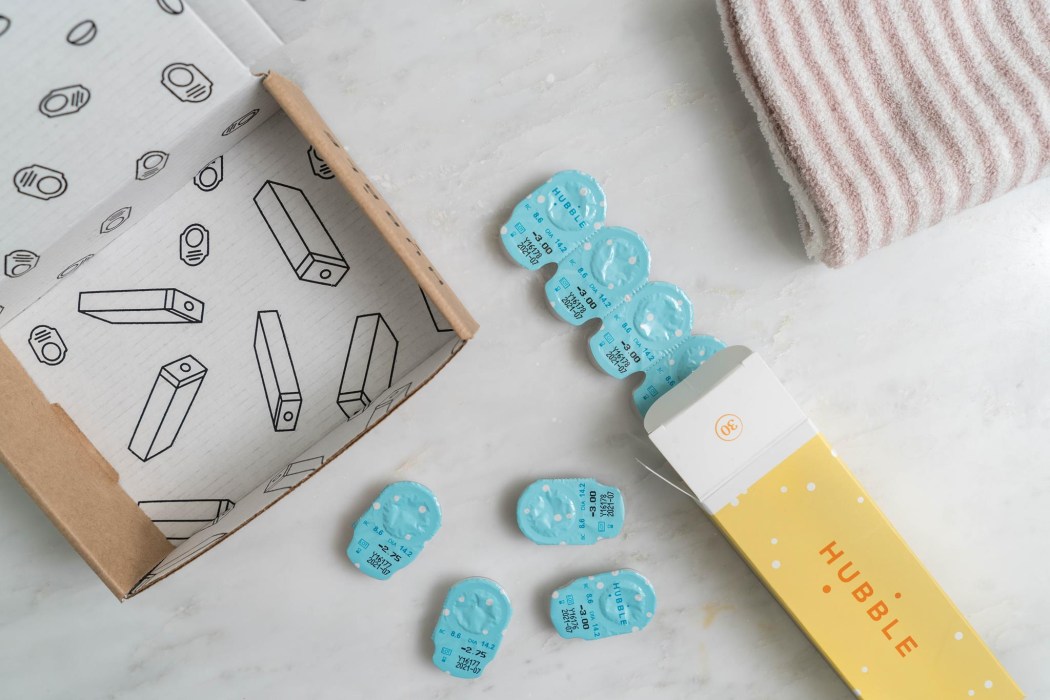 Image from: Hubble
What You Get: Hubble is a monthly subscription that delivers high-quality and affordable lenses made by the FDA-approved manufacturer, St. Shine. Their lenses are made from high-grade hydrogel material and offer UV protection. They also have a thin edge for easy and comfortable wear all day long! After verifying your contact lens prescription, new subscribers' first shipment will include 30 Hubble lenses. For the next deliveries, you'll receive 60 lenses every 28 days.
---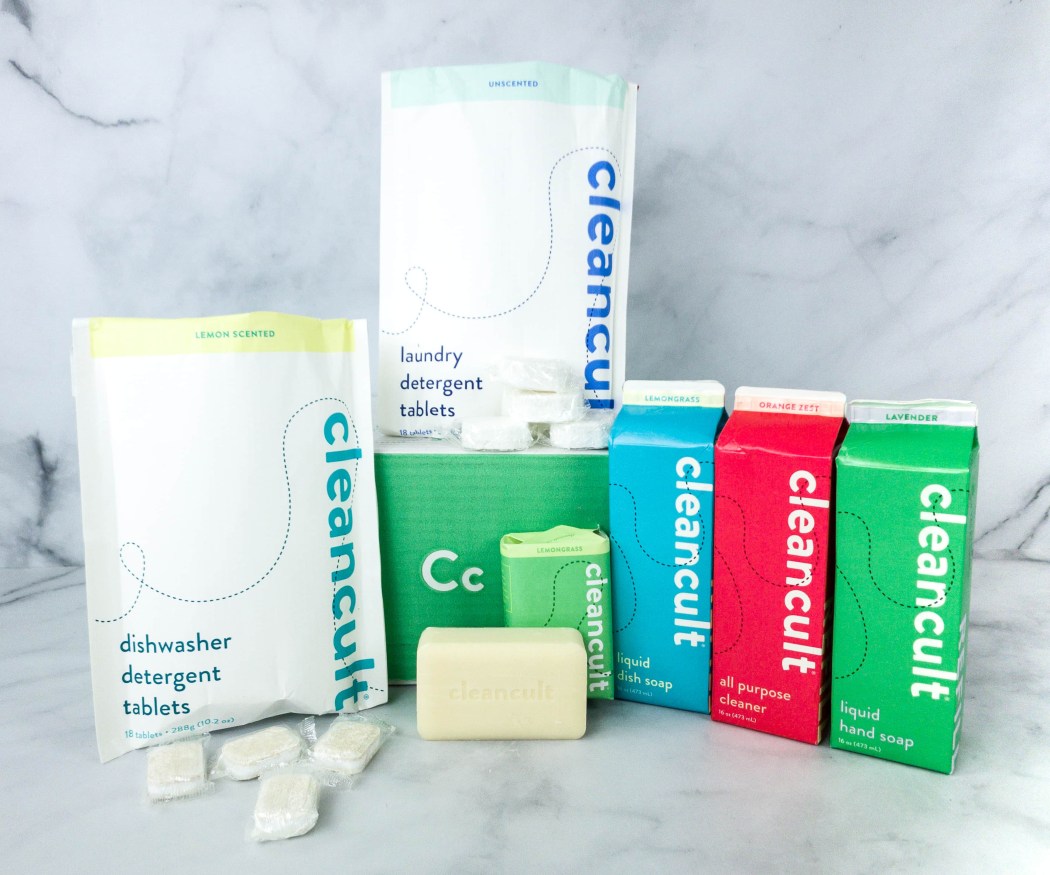 Image from: our review
What You Get: Cleancult makes cleaning safer and more enjoyable! Through this subscription, you can experience a truly effective cleaning without the toxic stuff. They send cleaning products made from ingredients that actually work – plant-based, GMO-free, and cruelty-free, ranging from natural bar soaps, wool dryer balls, dishwashers, laundry tablets, all-purpose cleaners to complete refill bundle kits. They also have stylish, shatter-resistant glass bottles instead of single-use plastic, plus an easy refill system that reduces plastic waste. Glass vessels also come with stylish silicone sleeves with a color of your choice.
Deal: Save 20% your first bundle! Deal applies automatically, just visit and subscribe.
---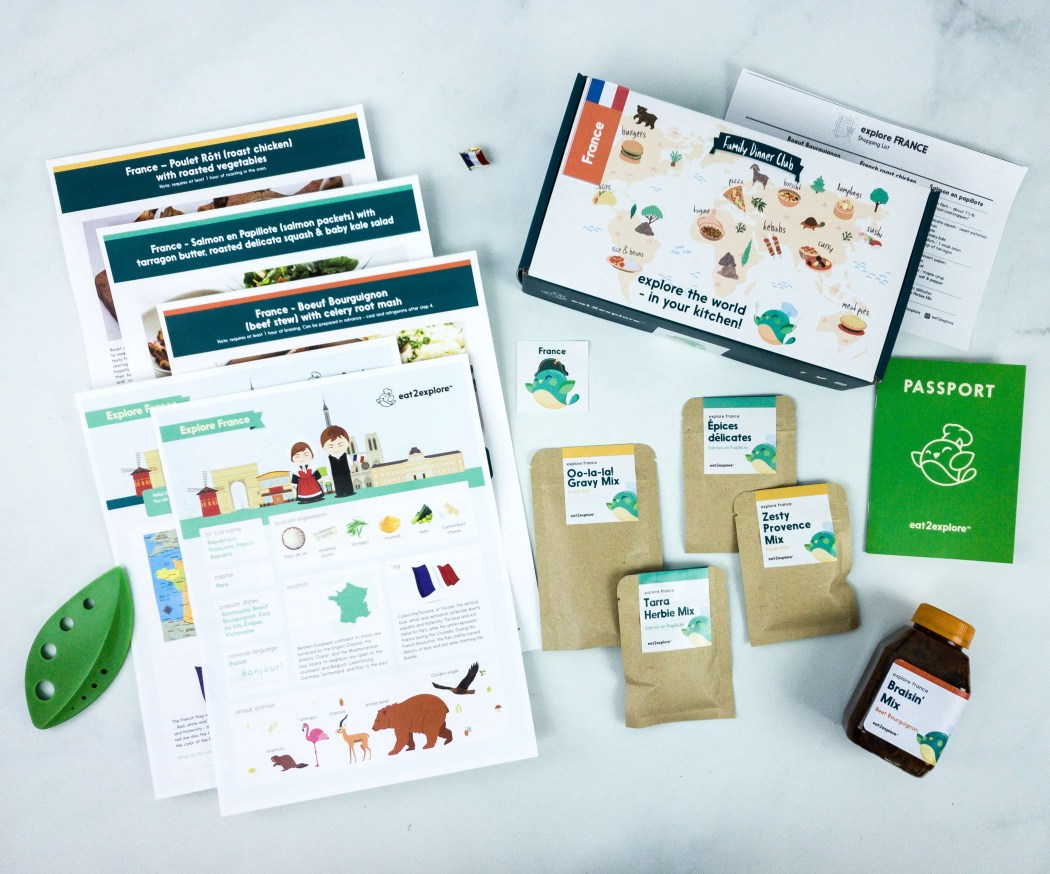 Image from: our review
What You Get: eat2explore is an educational subscription focused on healthy food and cultural adventure. Kids can learn about the cultures, spices, and history of the world as each month brings another location of fun exploration. Each box includes easy-to-follow recipes, pre-measured spice/sauce mixes for each recipe, shopping list, brochure, activity sheet, country sticker, flag pin, and a fun collectible. Also available are gluten-free and vegetarian options, perfect for those who have dietary preferences!
---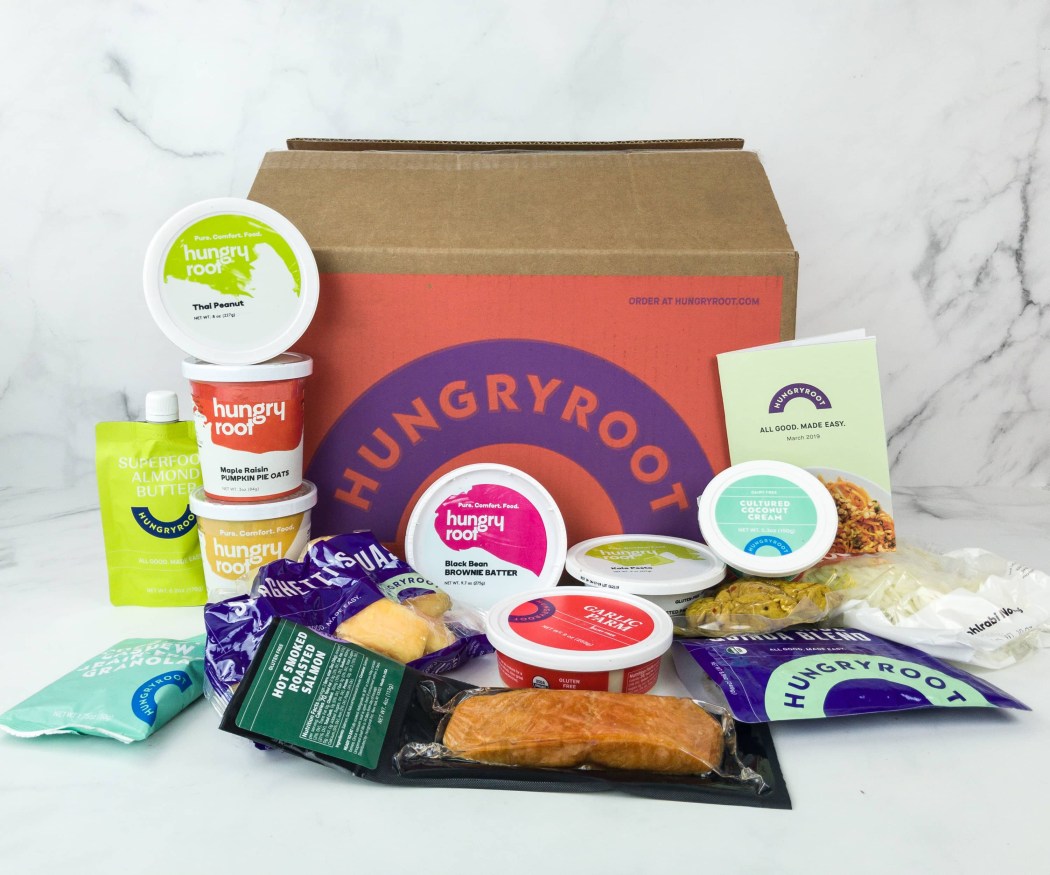 Image from: our review
What You Get: Ideal for busy people, Hungryroot delivers healthy and easy-to-prepare meals you can whip up in less than 10 minutes! All you need to do is fill out your food profile upon sign up, and they will choose meals based on your answers. Just tell them about how and what you eat, and they'll send groceries along with recipes so you can cook with such ease! The meals they send are plant-based and nutrient-dense, and the menu ranges from stir-fried veggies and vegan pasta to grain bowls and salads. Not only do they care for the food you eat but for the environment too, as they use eco-friendly materials for packaging!
Deal: Get 40% off on your first $99+ order + FREE Bonus Groceries FOR LIFE! Deal applies automatically, just visit and subscribe.
---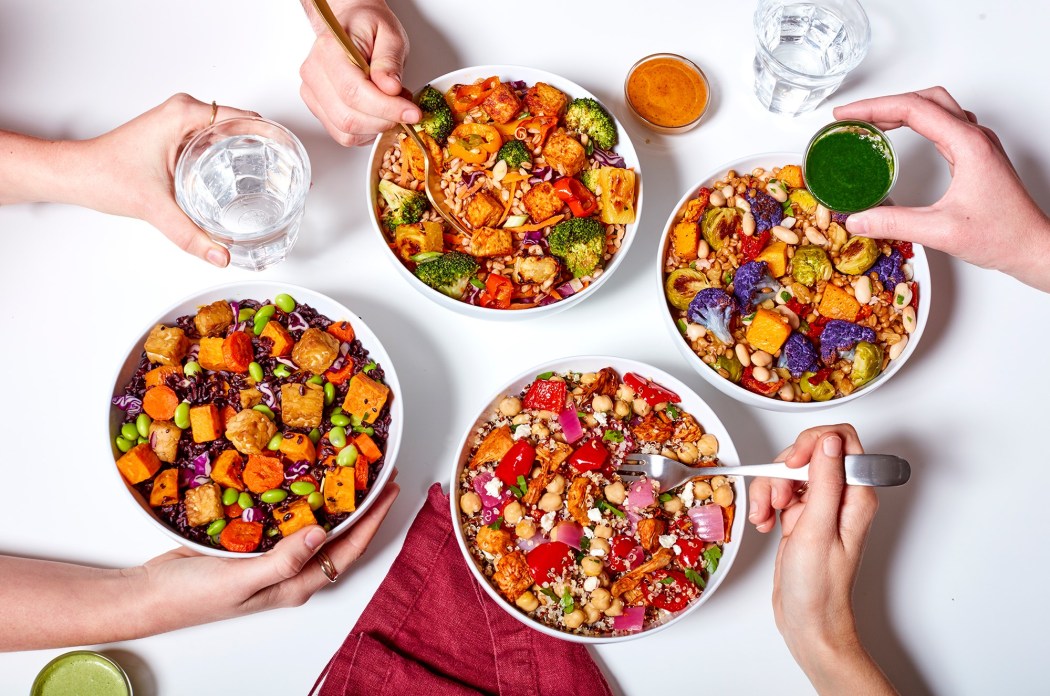 Image from: Mosaic Foods
What You Get: Mosaic Foods makes healthy, single-serving, and ready-to-eat meals, relying on plant-based ingredients to give you enough protein and fiber to support your health. They offer an 8-meal plan, delivered weekly, biweekly, or monthly, and you can choose to get noodles bowls, risottos, and veggie bowls. Each box includes a selection of delectable dishes made with natural, clean ingredients that have been roasted, sautéed, and seasoned in a real kitchen. All you have to do is heat them in the microwave, and they'll be ready in five minutes or less!
---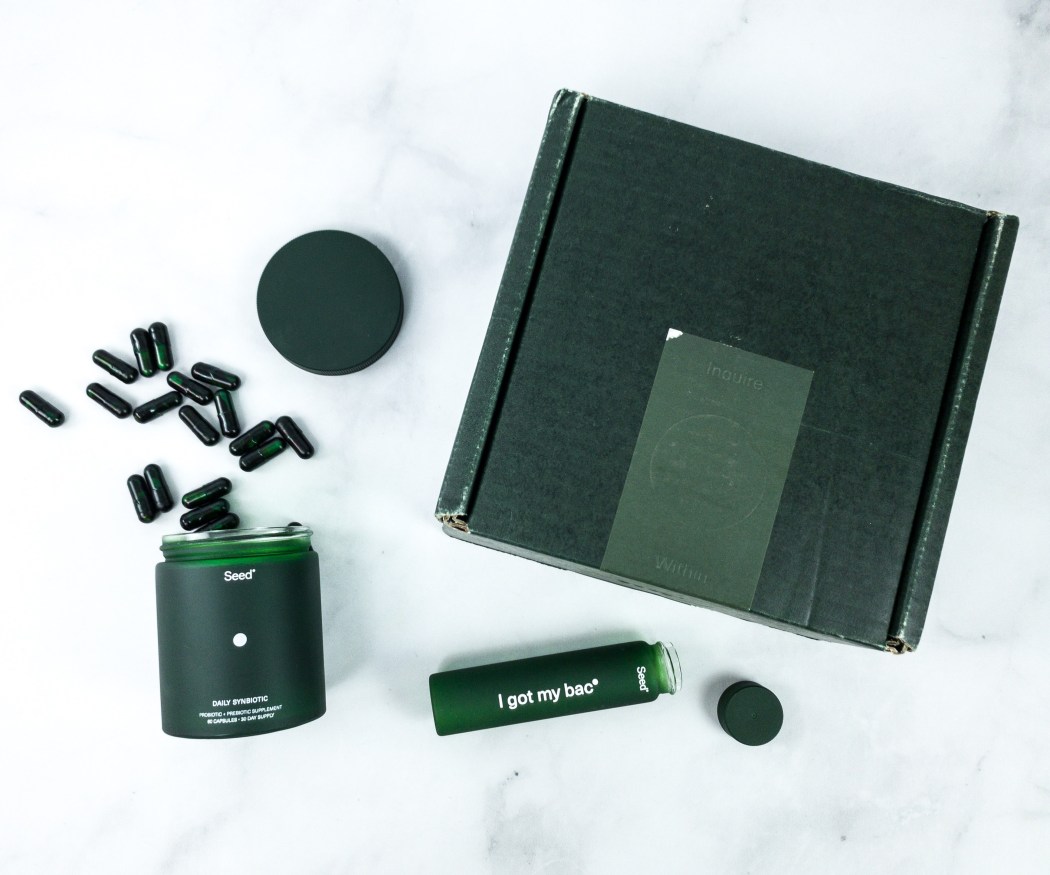 Image from: our review
What You Get: Seed is all about health supplements designed to help not just with digestive but with whole-body health! They combined probiotics and prebiotics in one for systemic benefits. Each monthly box supplies 60 capsules that are good for 30 days. These supplements help boost digestive health, skin health, gut immune function, gut barrier integrity, heart health, and micronutrient synthesis. These are made with your overall health in mind and contain no gluten, dairy, soy, binders, or preservatives – totally vegan! Your welcome kit will include a refillable glass jar and a free travel vial you can easily carry.
Deal: Save 15% off your first month with HELLOSUB15. Use this link to get the deal.
---
Image from: our review
What You Get: Persona provides vitamins and supplements packaged in tear-off pouches to keep your body healthy, personalized just for you! Take the assessment procedure to reveal the vitamin and nutrient combinations unique to your body, lifestyle, diet, and health habits. Each vitamin and supplement that comes in your pack is hand-selected by a nutritionist, then tested and checked for side effects. This subscription is also known for giving back to the community by providing two malnourished children with a year's supply of Vitamin A for every order shipped.
Deal: Get 50% off your first month! Deal applies automatically, just visit and subscribe.
---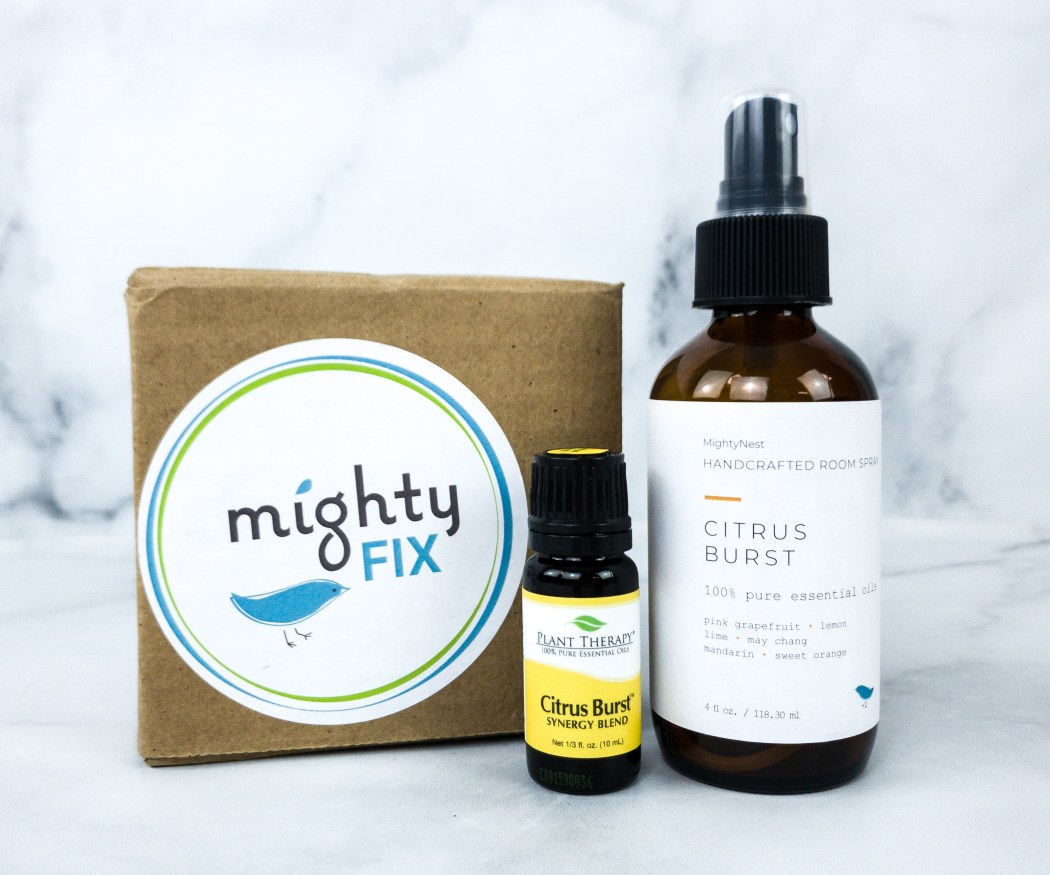 Image from: our review
What You Get: Mighty Fix is a monthly subscription from Mighty Nest that encourages anyone to live green by sending eco-friendly items that promote health and wellness. Every month, they introduce you to new and innovative items that'll help you and your family to have a healthy and environmentally conscious lifestyle with the aim to replace single-use plastics. In addition, they also donate 15% of the proceeds to a school of your choice. Past items include plastic-free containers, reusable bags, zero-waste shampoo & soap bars, and more!
Deals:
Get your first month for $3! Use coupon code HELLOSUB3.
Get 3 months FREE with an annual subscription (save $33)! Use coupon code FIXAYEAR.
---
Image from: our review
What You Get: There's no easy way to clean, but with Blueland, there is! Revolutionize your cleaning experience as each box contains uniquely designed, eco-friendly cleaning essentials. It includes reusable cleaning bottles that can help reduce or eliminate single-use plastics. All items are free from parabens, phthalates, and VOCs, making them suitable for use around kids, adults, and even pets. Purchase the packaging once and get refills monthly. It eliminates more grease and grime, all without harmful chemicals. You help save the earth while saving some bucks too!
---
Image from: Factor_
What You Get: Factor_ is a prepared meal subscription that delivers healthy chef-developed meals directly to your door. They prepare fresh (never frozen), nutritious meals with the help of dietitians and experts, making sure that you get the right amount of nutrients your body needs. Subscribers have the option to order as many as 18 meals per week or as few as 4. Each box includes well-prepared meals made from carefully sourced ingredients that don't contain hormones, antibiotics, GMO's or any additives.
Deal: Get up to $276 off your first FIVE weeks – that's 60% off your first box, and 20% off each on your second to fifth boxes! Use coupon code FACTOR276. Valid for new subscribers only.
---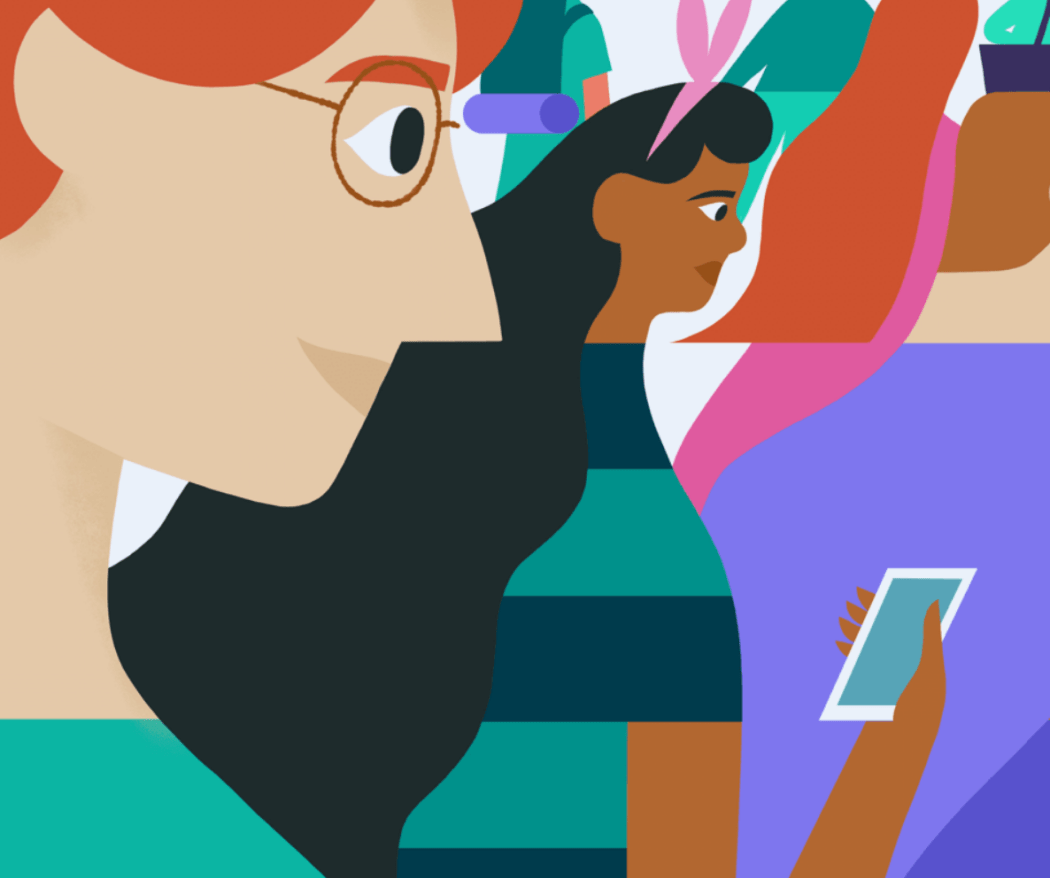 Image from: Talkspace
What You Get: Mental health is just as important as physical health, that's why Talkspace provides an online therapy platform for everybody. They have thousands of licensed providers, with specializations in anxiety, stress, depression, addiction, eating disorders, and more. Communicating with your therapist will no longer be a hassle because online Talkspace rooms are available 24/7. They also offer live sessions/ virtual meetings, either by video, audio, or real-time chat. You can rest easy knowing that all messages and media in your room are protected and fully encrypted. Monthly, quarterly, and biannual therapy plans are available.
---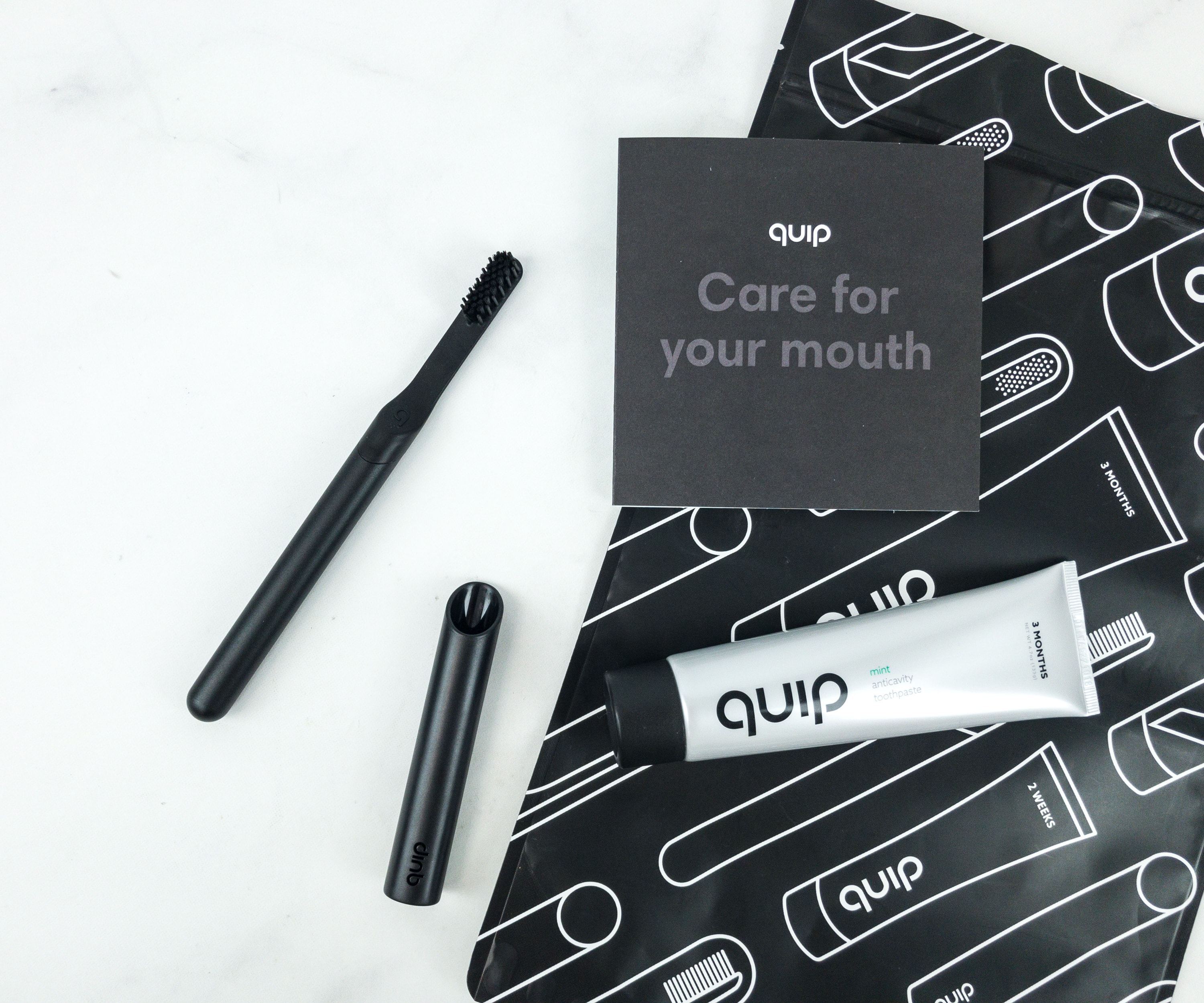 Image from: our review
What You Get: Keeping your mouth healthy is much easier with quip, as they've made better oral care as simple as it can get! They offer quality oral care products such as electric brushes, refillable floss, gum, toothpaste, and more for the whole family. They have customizable bundles and starter kits to help you get a head start towards your journey to healthier teeth. Your first box will be a Starter Set, which includes a sonic vibrating electric toothbrush with timer mode, a handy holder that stands, suctions to walls and travels hygienically, plus optional anti-cavity mint toothpaste. Refill plans ship every 3 months, keeping you loaded with the best products for a good oral care habit!
---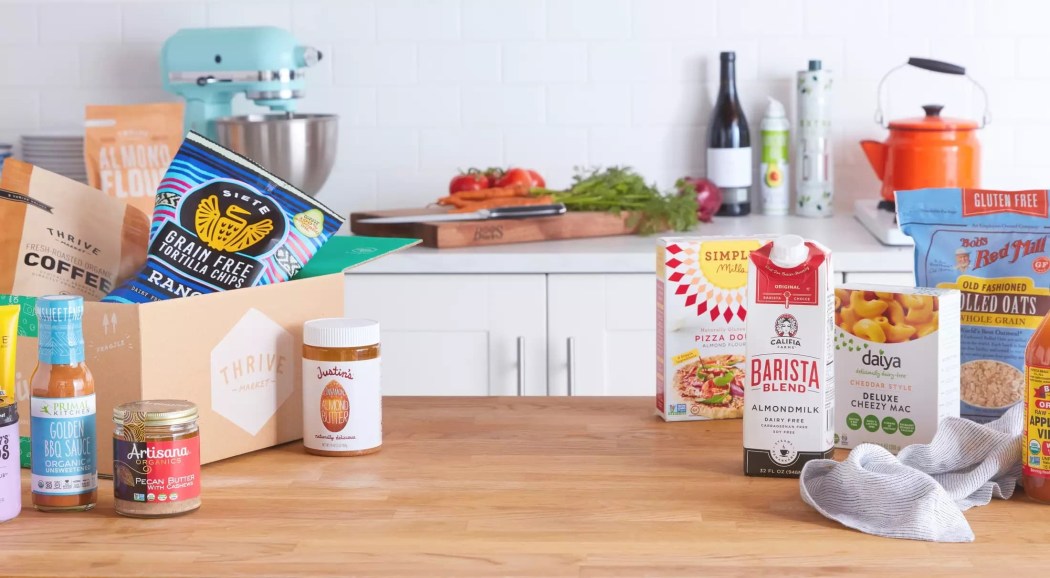 Image from: Thrive Market
What You Get: A convenient way to fill up your home with all the healthy things is through Thrive Market. Shop with over 6,000 healthy, organic, and natural products, from gluten-free foods to clean beauty to nontoxic home needs. You can also customize the market so you can easily find the ones you love and buy them without breaking the bank! All products they offer are ethically and sustainably sourced, plus they use carbon-neutral shipping and zero-waste warehouses, and they even packed everything in recyclable packaging. Your annual membership gives you gifts & samples and also sponsors a free one for a family in need!
Deal: Get 30% off your first order + FREE gift when you sign up for an annual Thrive Market membership! Deal applies automatically, just visit and subscribe.
---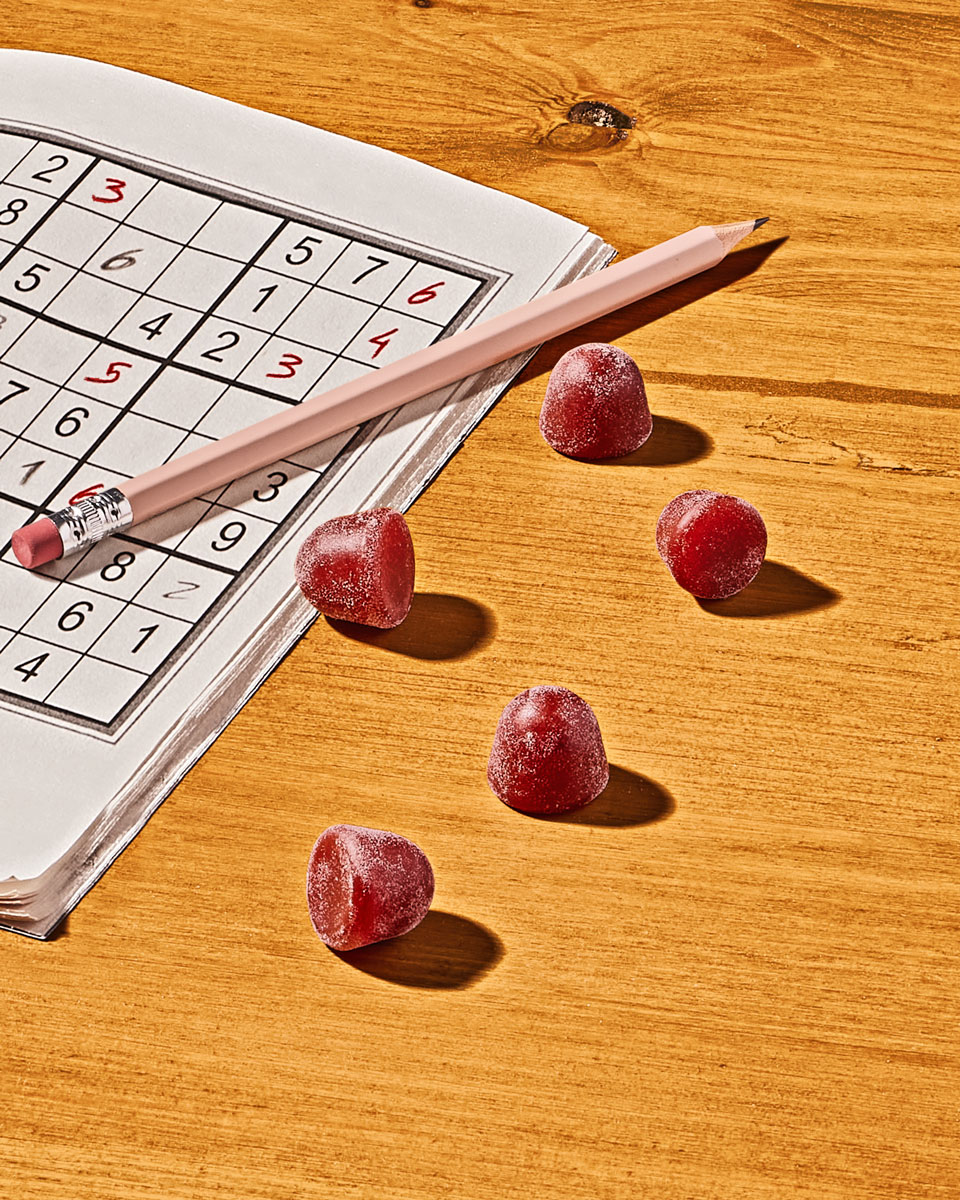 Image from: Kencko Gumdrops
What You Get: Kencko Gumdrops are just like candies, except they have a whole lot of health benefits and they're organic and vegan! These easy-to-chew gumdrops are made with gut-friendly fiber from fruits and vegetables and prebiotics but without refined sugar. They make a great mid-day pick-me-up, an energy booster when you're on the go, or a guilt-free treat whenever you're having sugar cravings! You can choose among different gumdrop flavors, including Appletastic, Bananarama, Berrylicious, Cherry Bomb, Gingerella, and Passionista.
---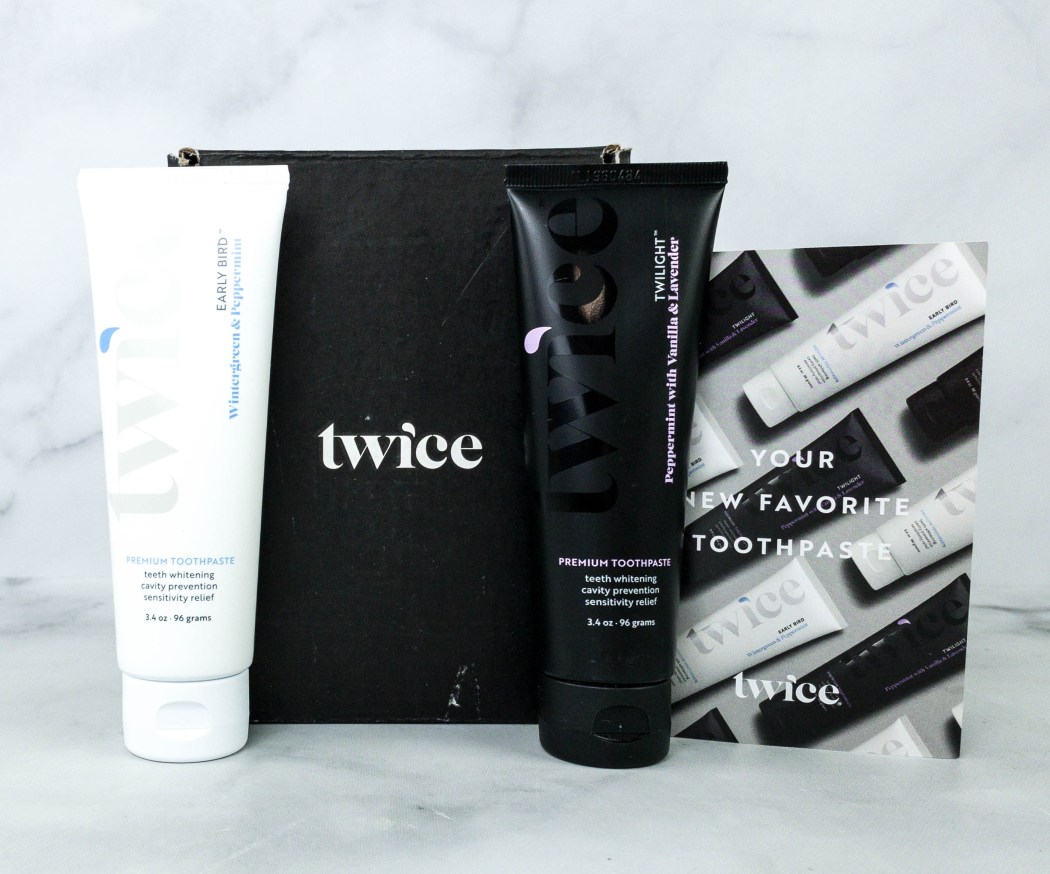 Image from: our review
What You Get: Just like how we keep our skin looking healthy, we also want to keep our teeth clean and bright. Gladly, there is Twice for your mouth's wellness! They offer toothpaste that's entirely vegan, non-GMO, gluten-free, and cruelty-free that'll keep healthy smiles every single day. The toothpaste's formulation contains no shady stuff, only clean ingredients that experts loved and approved! They are also committed to giving 10% of their profits to fund dental care missions around the world.
Deal: Get 20% off your first order! Use coupon code HELLOSUB20.
---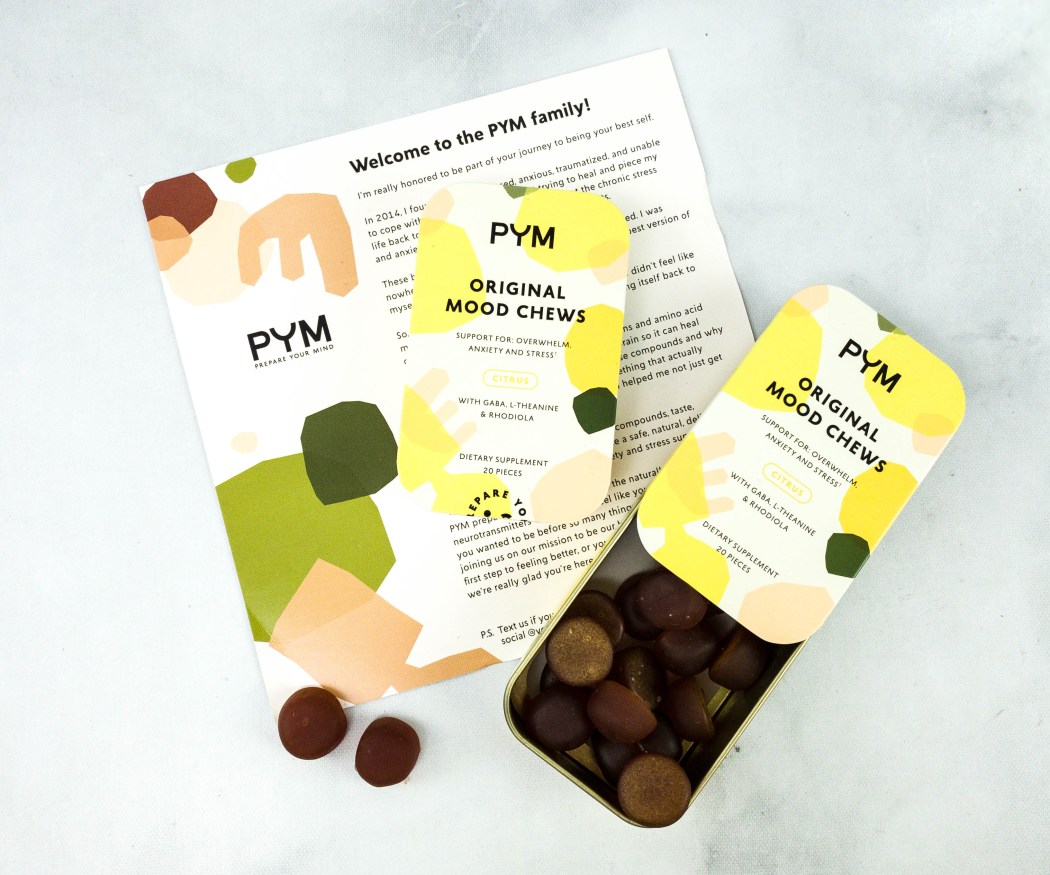 Image from: our review
What You Get: Keep yourself free from stress, anxiety, and feeling overwhelmed with Prepare your Mind 'PYM'. Co-founded by Zak Williams – son of late Robin Williams, these mood chews are made with amino acids and adaptogens that target body hormone levels to manage stress and anxiety. FYI, this is not a CBD product. This contains natural, non-addictive, and non-psychoactive compounds that calm the nerves. It also comes in a natural citrus flavor, so anyone can chew on it like they're eating gummies! With just a chew away, you can be the best version of yourself.
Tip: Take 1-2 chews before the day starts. Don't exceed 20 chews in one day.
---
Image from: our review
What You Get: Gainful has one simple and effective way of empowering individuals to achieve their health goals. It allows you to take your daily dose of protein in the form of powder mixes. Offering personalized protein powder, they'll help you achieve your fitness wishes! This protein blend contains 9 essential amino acids that are beneficial to the whole body. Each is tailored to every client's body composition, allergy restrictions, lifestyle habits, and dietary preferences. Plus, they're science-backed and easy to incorporate into your daily routine!
Deal: Get $10 off your order! Use coupon code SAVE10.
---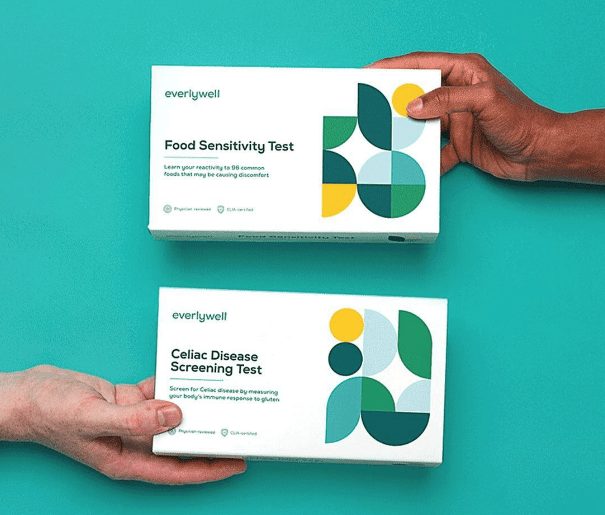 Image from: Everlywell
What You Get: The Everlywell digital healthcare platform is like having a personal health consultant in your pocket. With easy-to-use at-home test kits, virtual health consultations, and personalized care plans, their services make taking care of yourself a breeze. The platform covers a comprehensive range of health areas, including food sensitivity testing, hormone tracking, and more. Its user-friendly interface and remote access empower patients to take control of their health from the comfort of their own homes.
Deal: Get 20% off your first order! Use coupon code HELLOSUB20.
---
And there you have it, the list of the best subscription boxes for living the healthiest year ever! What subscriptions lead to your healthiest habits? Let us know in the comments your favorite mind, body, and home wellness subscriptions!
There are more subscriptions to try! Check out the list of all the best subscription boxes in every category!