Health is definitely wealth, and there is nothing more important than to start your year the healthiest way possible! Let's leave our unhealthy lifestyle together with the past year. Let this year be the start of a change. Practice the habit of taking only the healthiest things to help boosts our immune and lifestyle. We've collected the subscriptions that provide everything you need – vitamins, supplements, wellness, meals, and all good things, to achieve a healthy and happy lifestyle.
Below are thirty-one of the best subscription boxes that would definitely make your 2021 the healthiest year ever!
The Best Subscription Boxes for Healthiest Year Ever!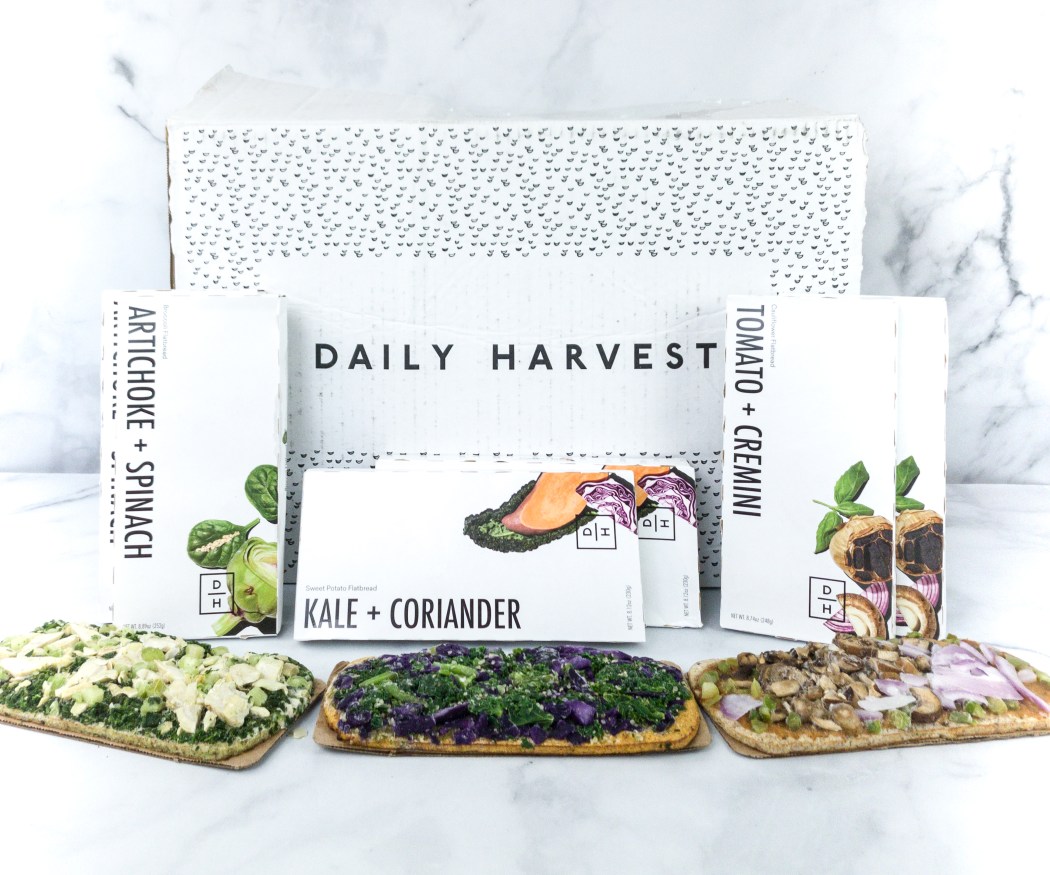 What you get: Daily Harvest is one of the easiest ways to add superfoods to your diet! They offer a healthy food subscription that provides good, clean food using only the freshest fruits and vegetables, which includes smoothies, harvest bowls, soups, bites, oat bowls, chia bowls, and lattes! You can also choose how many recipes you want to receive (9 to 26), and even the times you want it to be delivered (weekly or monthly). You can also take their quiz and get started with a custom taster box!
See Daily Harvest Reviews for more information!
Price: The plan starts at $48.91 per week (also available on a monthly plan) Here are the prices: Oat Bowls, Chia Bowls: $5.99, Smoothies, Soups, Bites, Lattes: $7.99 and Scoops, Flatbreads, Harvest Bowls: $8.99. Order a medium 12-item box and get a $10 discount or a large 24 item box for $20 savings!
Deal: Save $25 on your first box! Use coupon code HELLOSUB and Use this link to subscribe.
---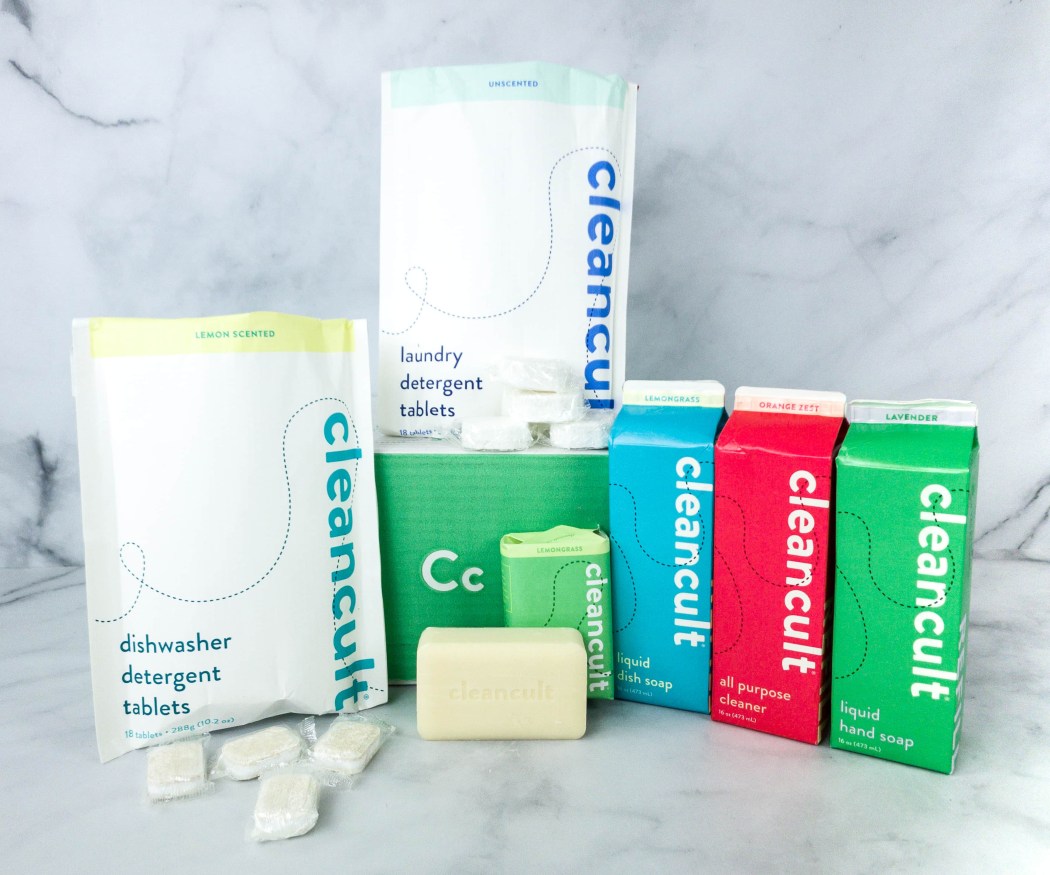 What you get: Cleancult makes cleaning safer and more enjoyable! They send cleaning products from natural bar soaps, wool dryer balls, dishwasher and laundry tablets, all-purpose cleaner, to complete refill bundle kits. They also have stylish, shatter-resistant glass bottles instead of single-use plastic, plus an easy refill system that reduces plastic waste. Everything they offer is made with real, non-toxic ingredients!
See all our Cleancult reviews to find out more!
Price: The glass starter bundle is $85.20 and the refill bundle is $48.70. Vessels can be ordered separately for $13.45 – $16.45. Refills range from >$6.95 – $8.45. You'll get free shipping on 4 or more glass holders or 3+ refill cartons.
Deal: Save 20% your first bundle! Deal applies automatically, just visit and subscribe.
---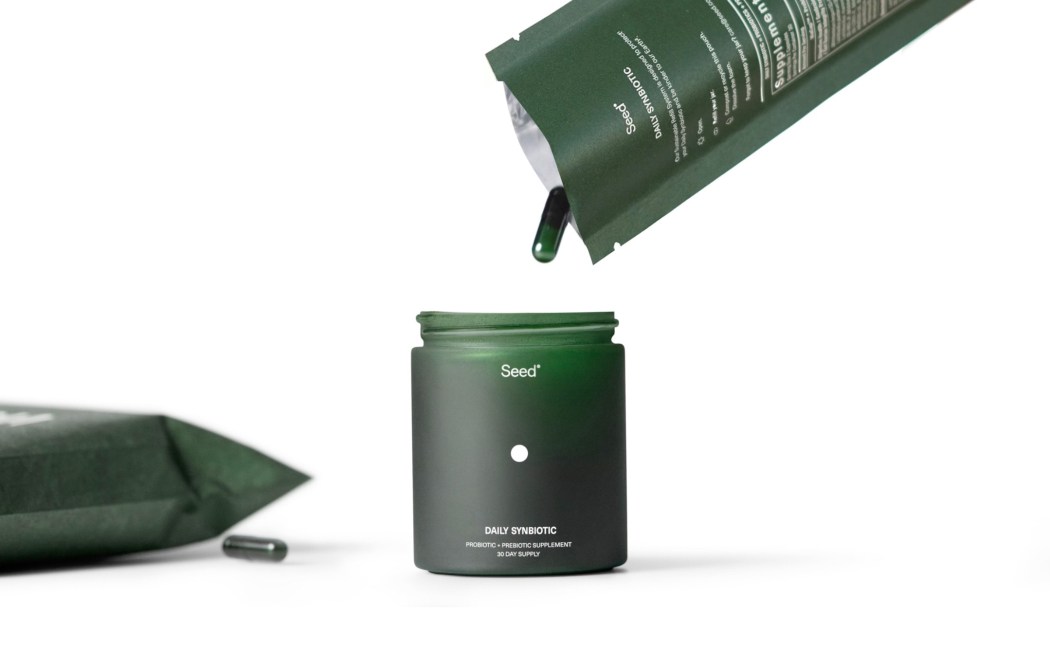 What you get: Seed is all about health supplements! They combined probiotics and prebiotics in one for systemic benefits. Each monthly box contains a supply good for 30 days. These supplements help boost digestive health, skin health, gut immune function, gut barrier integrity, heart health, and micronutrient synthesis. They are also vegan and gluten-free. A free travel vial will be included in your Welcome Kit.
Price: Start your subscription for $49.99 per month.
Deal: Get 15% off your first month! Use coupon code HELLOSUB15.
---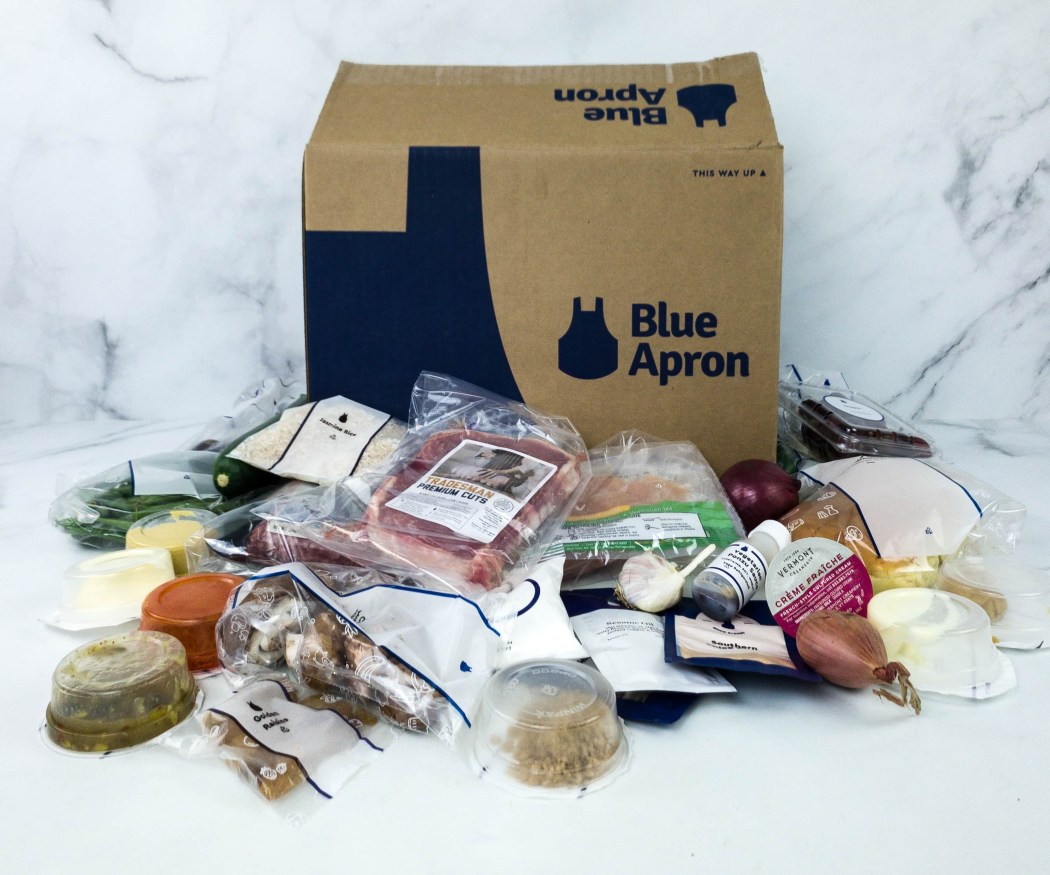 What you get: Cooking meals at home is easier with Blue Apron! This meal kit subscription delivers healthy recipes straight to your doorstep weekly. Each box includes meals inspired by international cuisine, one-pan dishes, and classics! Every box also comes with detailed step-by-step instructions and responsibly-sourced ingredients, packed with recyclable ice packs and eco-friendly packaging that keeps your food at their best condition. They are available in 2-Person recipes and 4-Person recipes. There are also options for those who have dietary preferences!
Check out Blue Apron Reviews and see featured recipes in past boxes!
Price: Pricing: 2-Person Plan – $59.94 for 3 recipes. Family Plan (serves 4) – $69.92 for 2 recipes, $139.84 for 4 recipes.
Deal: Save $60 on your first THREE boxes - that's $20 off each box! Use this link to get the deal.
---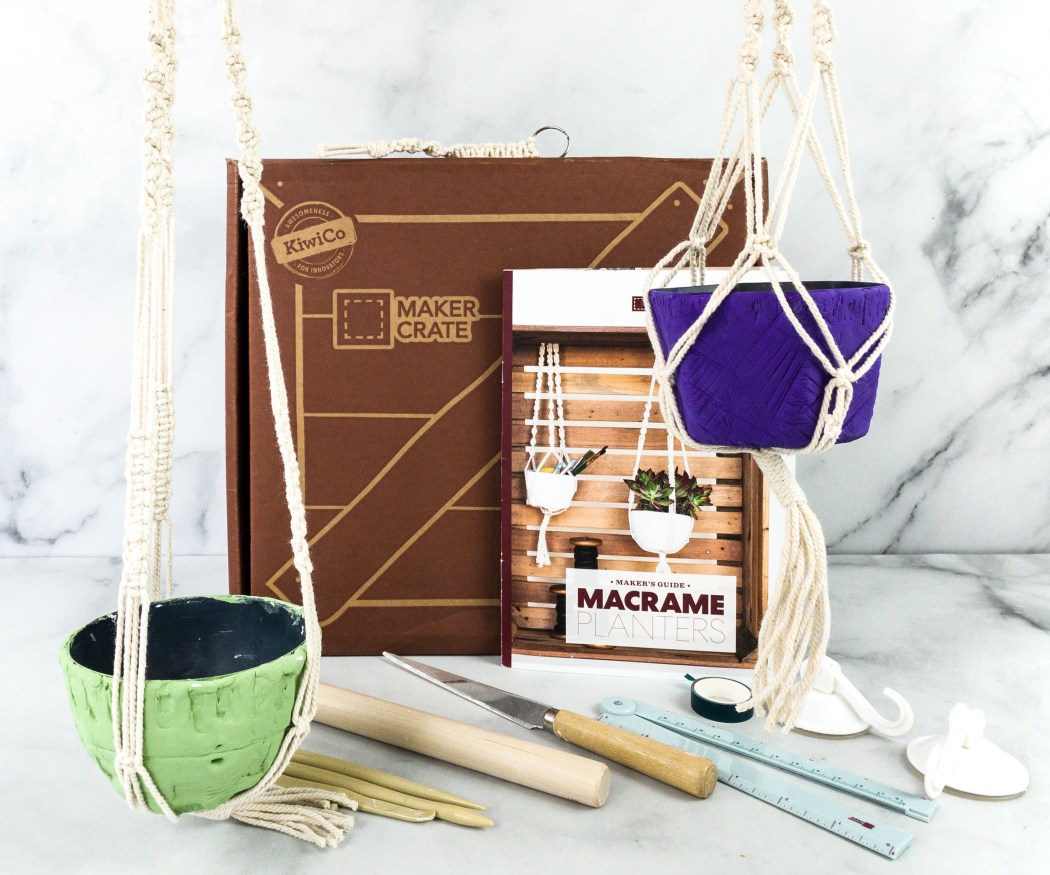 What you get: Spend time productively with Maker Crate, a subscription ideal for engaging kids and kids at heart who are interested in discovering new art and design tools! Each crate includes a complete set of materials, tools, and information sheets to help you build the project. This box also introduces us with a variety of techniques, and let you take a look at world applications and history behind each art form!
Dive in to Maker Crate by KiwiCo Reviews to know more!
Price: You can get the box for $29.95 each month, or less with prepaid plans.
Deal: Save 40% on your first month! Use this link to get the deal.
---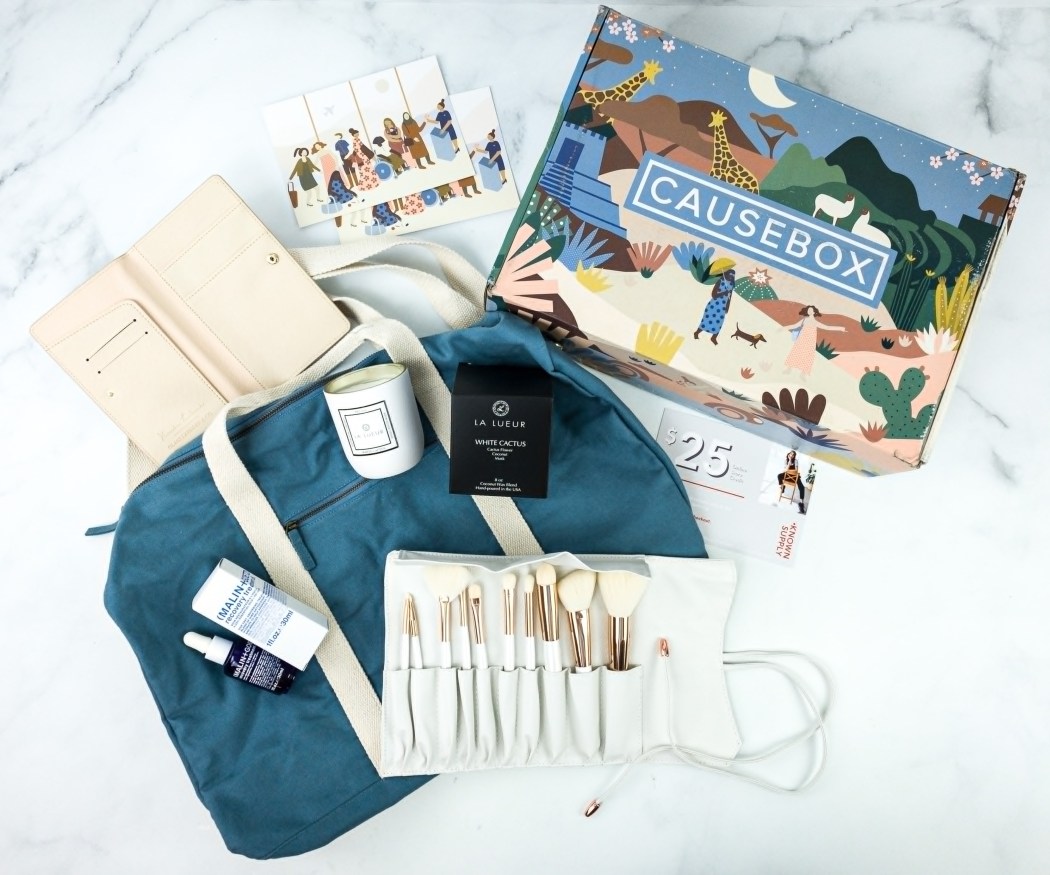 What you get: Each quarter, CAUSEBOX delivers 5-8 seasonal lifestyle products for women focused on ethics and sustainability which you can use in your everyday life. Every box comes with wallets, bags, and even makeup brushes! They are also committed to donating a part of their profit to charity or aim to inspire and empower others too.
See CAUSEBOX Reviews to find out more!
Price: Get the box for $54.95 per quarter or prepay $199.80 annually ($49.95 per quarter) Shipping is free!
Deal: Save 20% on your first box! Use coupon code SPR20.
---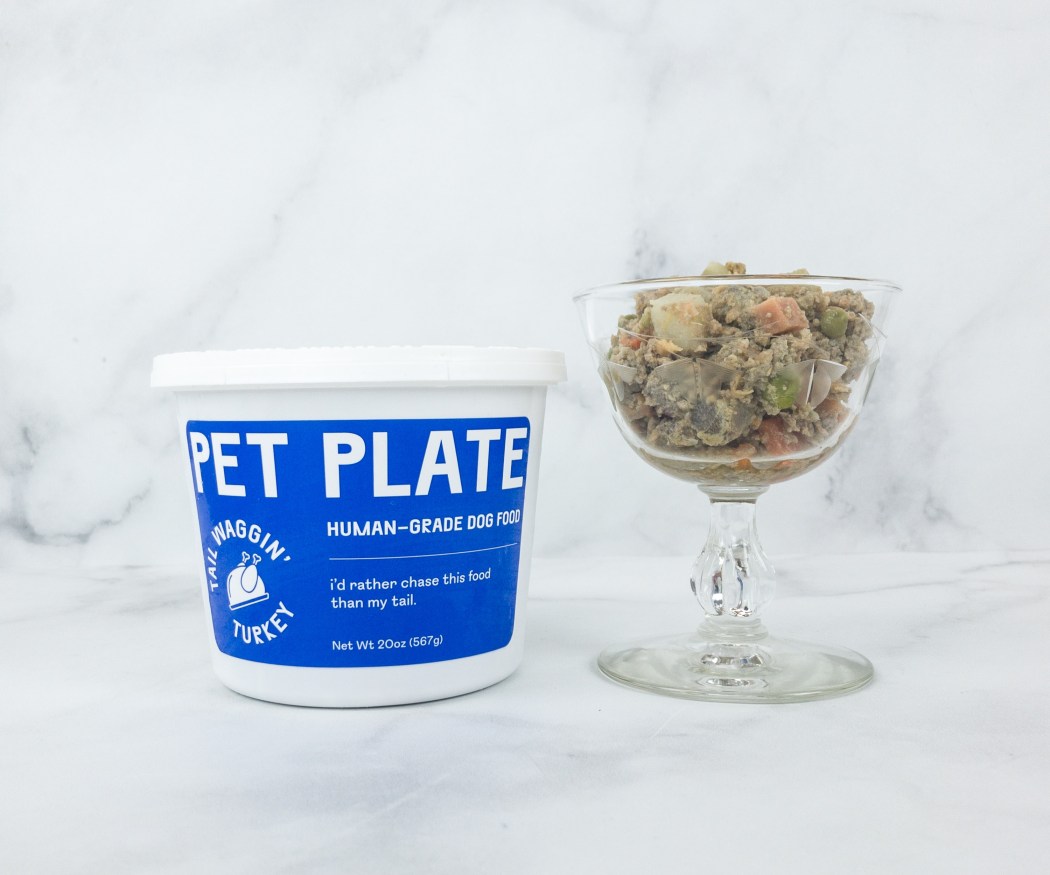 What you get: Pet Plate helps keep your beloved dogs in their best condition by sending them real food made with meat, fresh fruits, and vegetables. All the dog meals they send are ready-to-eat, giving pet owners one less work to do! Also, every meal contains vitamins and minerals your dog needs to have a complete and healthy balanced diet. All you need to do is provide details about your dog so they can customize your plan, and send what's best for your dog!
Read PetPlate reviews for more information!
Price: Plans start at $1.50/day and include free shipping. Each dog is different, and full-meal pricing will depend on a variety of factors including age, weight, activity, and more.
Deal: Get 35% off your first box! Use this link to get the deal.
---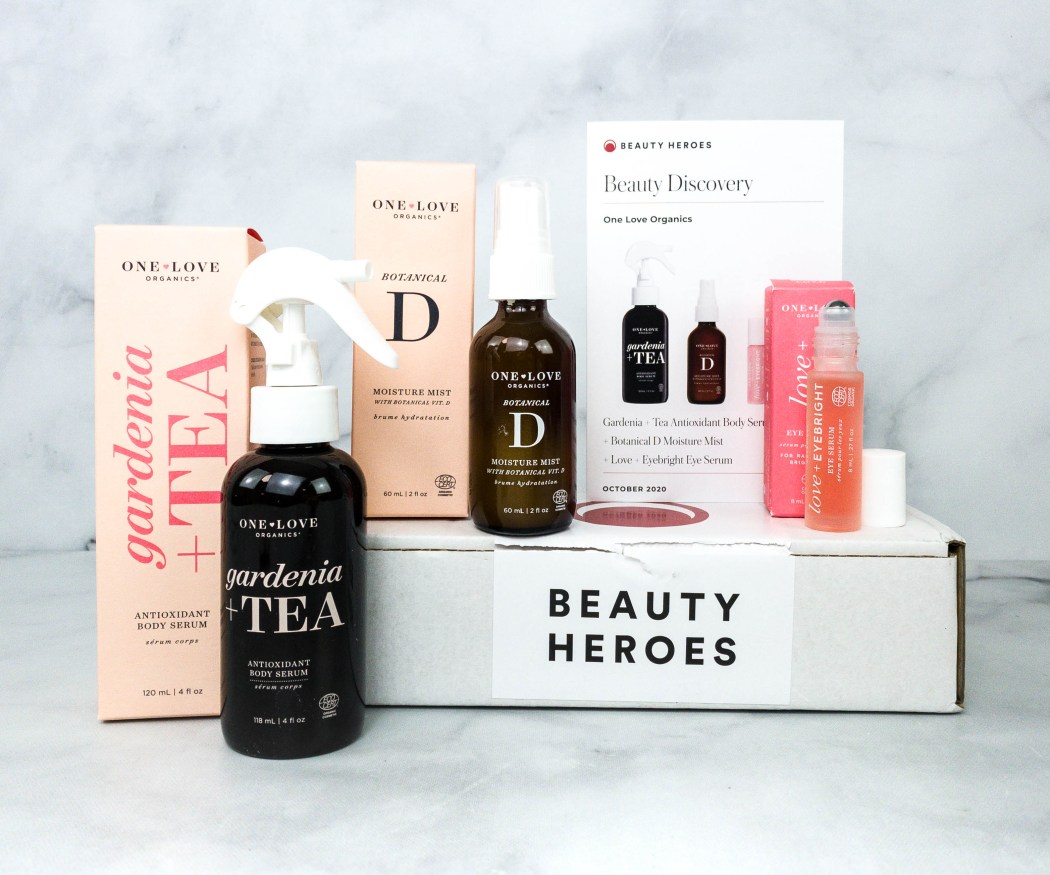 What you get: Your skin deserves nothing but the best! Beauty Heroes introduces subscribers to healthy beauty brands, making it the ideal subscription even for discerning beauty enthusiasts. Each box will include one full-sized item plus beauty samples and an exclusive booklet that provides essential information about the inclusions for the month. Members with an active subscription will get an exclusive 15% discount on all the products in the Beauty Store!
Read Beauty Heroes Reviews for more details!
Price: A Beauty Heroes Discovery Box is $58.95 per month. You can also opt for a 3-month, 6-month, or 12-month prepay.
---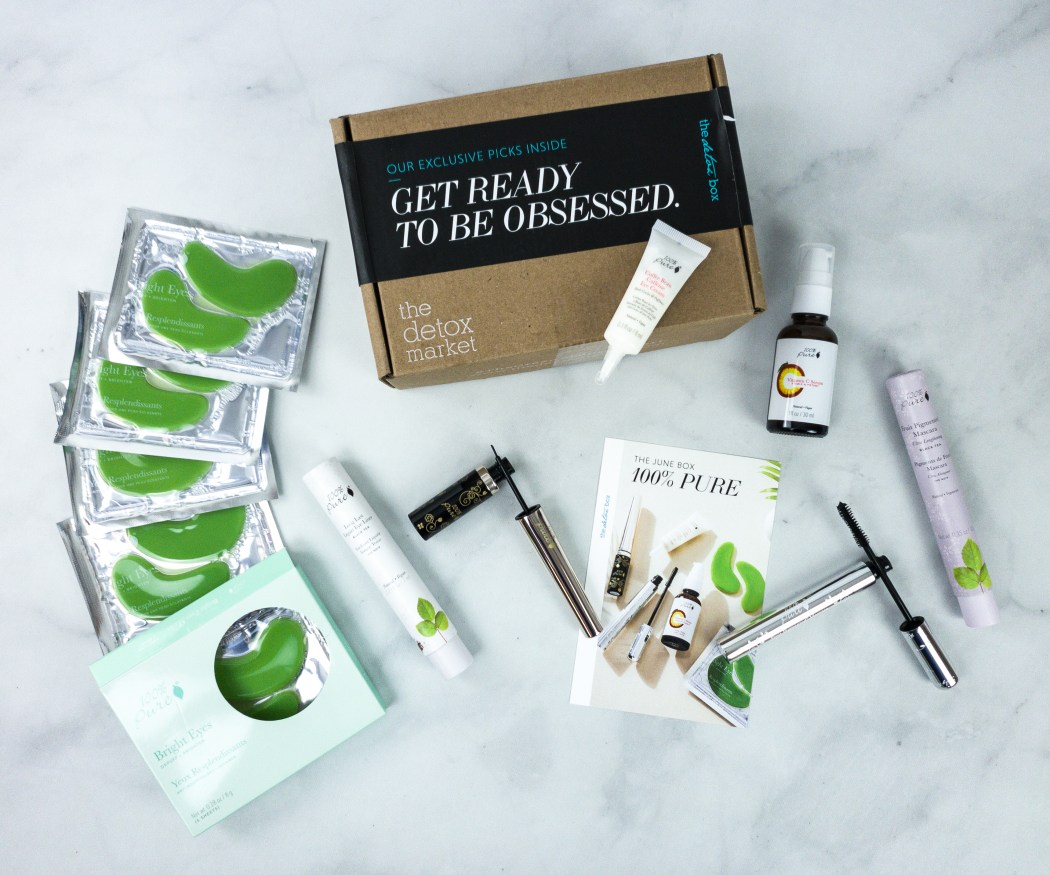 What you get: Detox Box focuses on green beauty! Each box introduces subscribers to the best and most effective natural beauty brands, and they even provide the information you need to attain healthier and beautiful skin. If you want to switch to green beauty, this subscription is definitely a great way to start!
Read The Detox Box Reviews and find out which green beauty brands were already featured!
Price: Get the box monthly for $58.95, 3-months – $137.85 ($45.95/month), 6-months – $251.70 ($41.95/month) and 12-months – $479.40 ($39.95/month).
---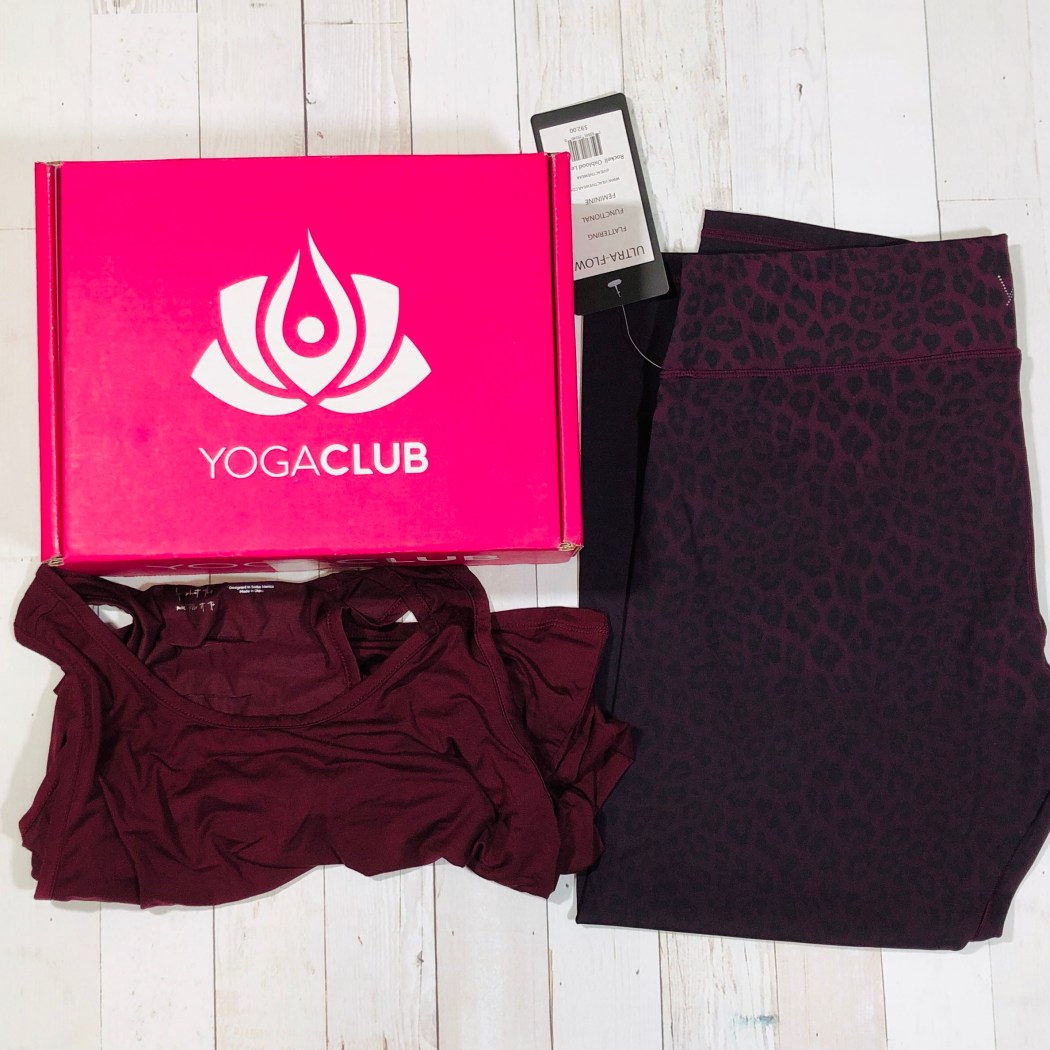 What you get: YogaClub delivers yoga outfits that match your style and size, making yoga more fun and comfortable for you! Each package includes a 3-piece outfit from well-known clothing lines like Beyond Yoga, Manduka, Splendid, Onzie, Teekie, and more. There's also a simple styling quiz upon sign up, so their experts can provide you with the best yoga wear that fits you!
Check out YogaClub Reviews to learn more!
Price: Guru Membership is $79 a month. Shipping is $6.95 to the USA and $9.95 to Canada, Alaska & Hawaii. They also ship to the UK, Europe, and Australia.
Deals:
---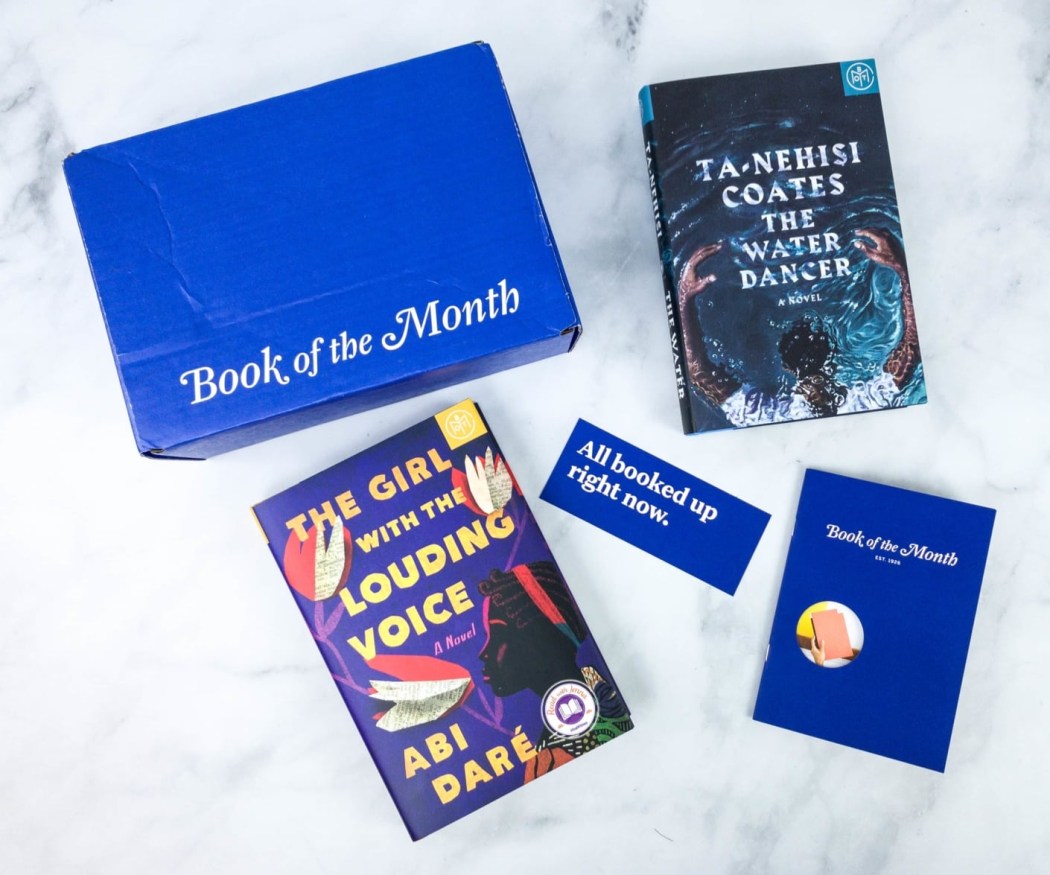 What you get: One of the best ways to keep the mind healthy is by reading books! Book of the Month offers fresh titles and award-winning books, and subscribers get the chance to receive books that they actually want to receive. Every month, subscribers can choose the book they want from a selection of 5 books and in case you want more than one, there's also an option for add-ons!
Find out more by visiting the Book of the Month Reviews!
Price: The subscription costs $14.99 per month. The additional book title is $9.99.
Deal: Get your first book for just $9.99! Use coupon code Get coupon from site and Use this link to subscribe.
---
What you get: Grove Collaborative offers a variety of high-quality, eco-friendly household and cleaning products exclusive for members! Members can pick which exact items they want to include in their boxes. You can also set-up a customized schedule for your shipment. The company is a certified B Corp, which means that they meet certified standards for prioritizing social, environmental, and community well-being!
See our Grove Collaborative Reviews to know more about this subscription!
Price: VIP membership is $19.99 a year. When you sign up, you'll get a 60-day free trial. When you order, pay the cost of the products (you can see the details on every product on the Grove Collaborative site), plus a $2.99 shipping charge.
Deals:
---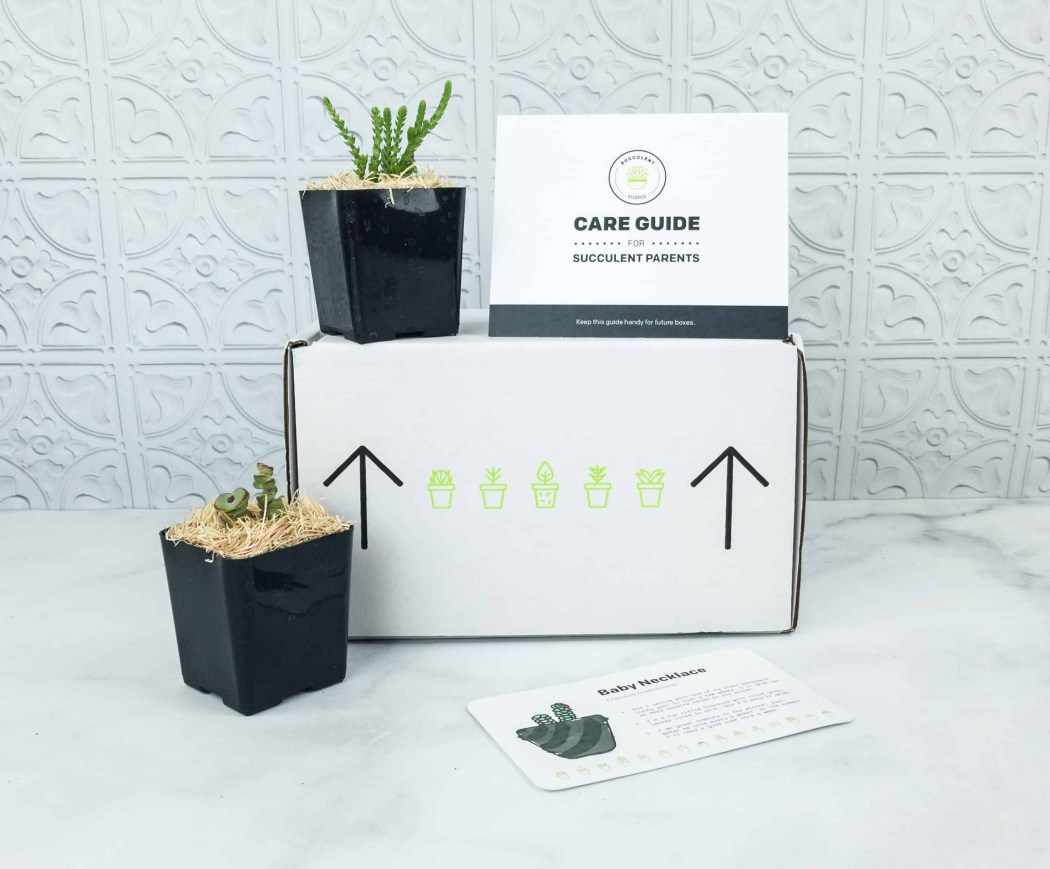 What we get: Succulent Studios sends unique succulents directly to your door, making it easy to make your space more relaxing! Each box contains two different 8-week-old potted succulents carefully grown in Southern California using only organic fertilizers and other media that you can easily put in your home, apartment, office, studio, or dorm.
Check out all the Succulent Studios Reviews to know more!
Price: The subscription starts at $10/month + $6.50 shipping to the US.
---
What you get: Après offers protein-based replenishment drinks, ideal for those who like working out! Every drink is packed with protein, MCTs, and electrolytes that rejuvenate and give an extra boost of energy for your daily grind. They currently offer a monthly subscription and you can choose how many drinks you wish to receive in your box! There are also 4 different flavors available: Mint Chocolate, Vanilla Bean, Cold Brew Coffee, and Sea Salt Chocolate.
Price: Subscribe for $44.43 per month.
Deal: 20% OFF + FREE Shipping for new customers Use coupon code NEW20.
---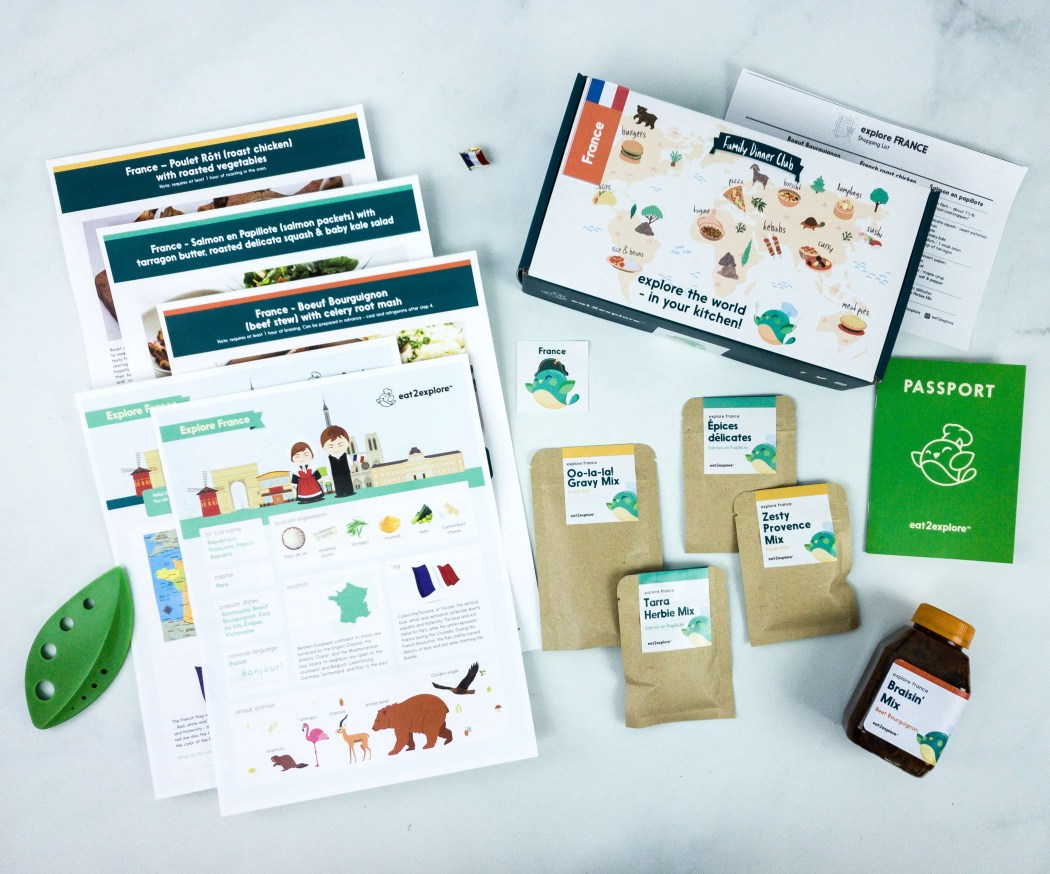 What we get: eat2explore is an educational food and culture explorer box designed for kids 5 years and older. This subscription is currently offering 3 kinds of boxes: Explore a Country box, Explore a Continent box, and Explore the World box. Each box also includes easy-to-follow recipes, pre-measured spice/sauce mixes for each recipe, shopping list, brochure, activity sheet, country sticker, flag pin, and a collectible.
Visit the eat2explore Reviews to know more!
Price: Choose from: Explore A Country- $24.95 per month, Explore A Continent- $22.46 per month and Explore The World- $2.21 per month.
Deal: Take 15% Off All Orders! Use coupon code NEW15.
---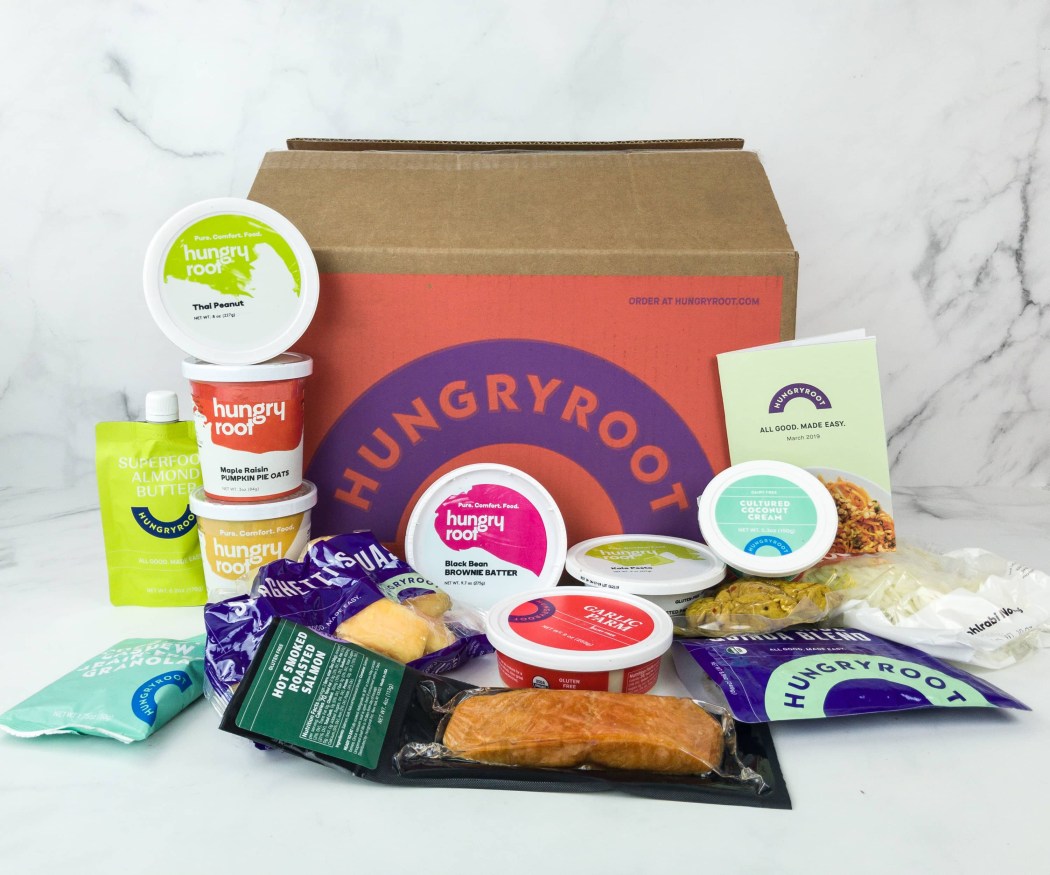 What you get: Ideal for busy people, Hungryroot delivers healthy and easy-to-prepare meals that you can whip up in less than 10 minutes! Upon sign up, you just need to fill out your food profile and they will choose meals based on your answers. All the meals they send are plant-based, nutrient-dense, and made from real ingredients. Meals range from stir-fried veggies and vegan pasta to grain bowls and salads. They also care for the environment as they use eco-friendly materials for packaging!
Check out our Hungryroot Reviews to learn more!
Price: The plan starts at $69 per week.
Deals:
---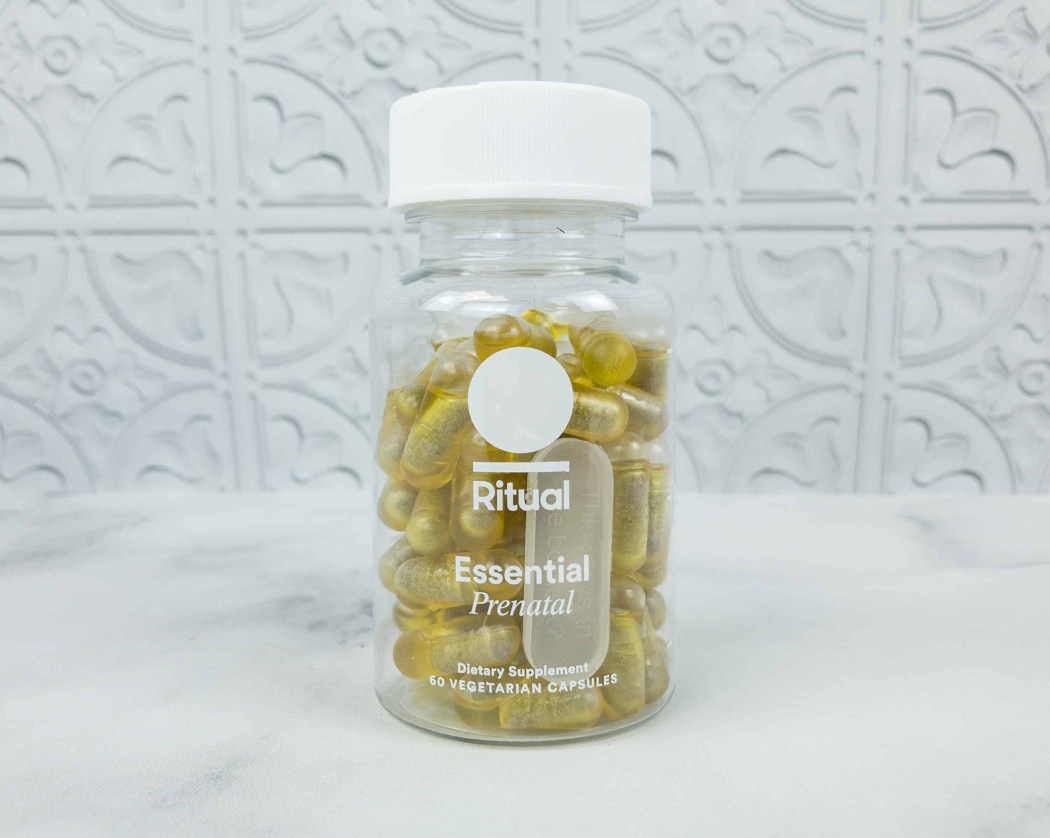 What you get: For your daily dose of vitamins, there's Ritual! They now offer: Essential for Women (Multivitamin 18+, Multivitamin 50+, Prenatal Multivitamin),  Essential for Men (Multivitamin 18+, Multivitamin 50+), and Essential for Teens (Multivitamin for teen boys and teen girls). They use beadlet-in-oil encapsulation, which delivers nutrients better than regular capsules. Each box contains a bottle with 60 capsules. These vitamins are also vegan-certified!
See the Ritual Reviews to learn more!
Price: A bottle of 60 capsules costs $30 per month.
Deal: Save $10 on your first month when you bundle any 2+ Ritual products! Deal applies automatically, just visit and subscribe.
---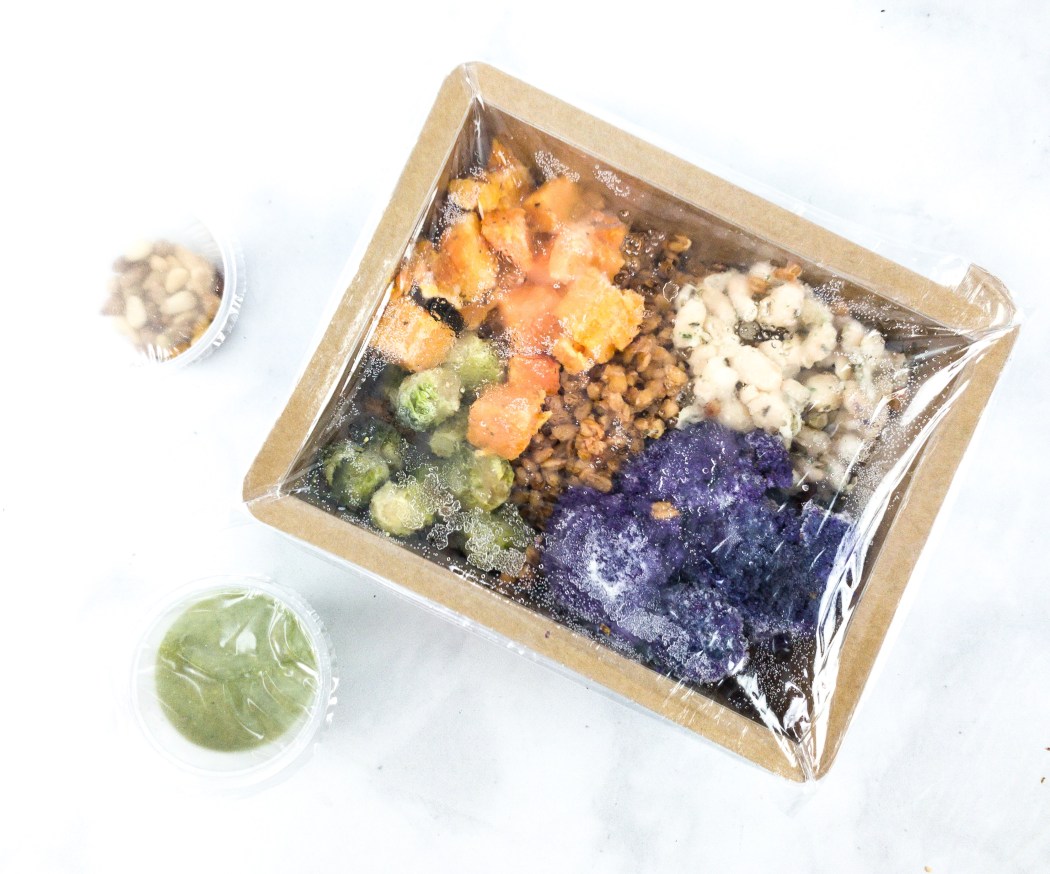 What you get: Mosaic Foods makes healthy and single-serving meals, relying on plant-based ingredients to give you enough protein and fiber to support your health. They offer a 8-meal plan, delivered weekly, biweekly, or monthly, and you can choose and get noodles bowls, risottos, and veggie bowls. All you just need to do is heat them in the microwave, and they'll be ready in five minutes or less!
Check out our Mosaic Foods reviews to see all the delicious food we received!
Price: The subscription starts at $79.92 and comes with free shipping for an 8-meal plan delivered weekly, biweekly, or monthly.
Deals:
---
What you get: Persona provides vitamins and supplements to keep your body healthy! It starts by taking the assessment procedure to know which vitamins are ideal for you. This subscription is also known for giving back to the community by providing two malnourished children with a year's supply of Vitamin A for every order shipped, through the Vitamin Angels® program.
Find out more by checking out the Persona Reviews!
Price: The subscription starts at $30 each month and will vary depending on personalized picks.
Deal: Get 50% off your first box! Use this link to get the deal.
---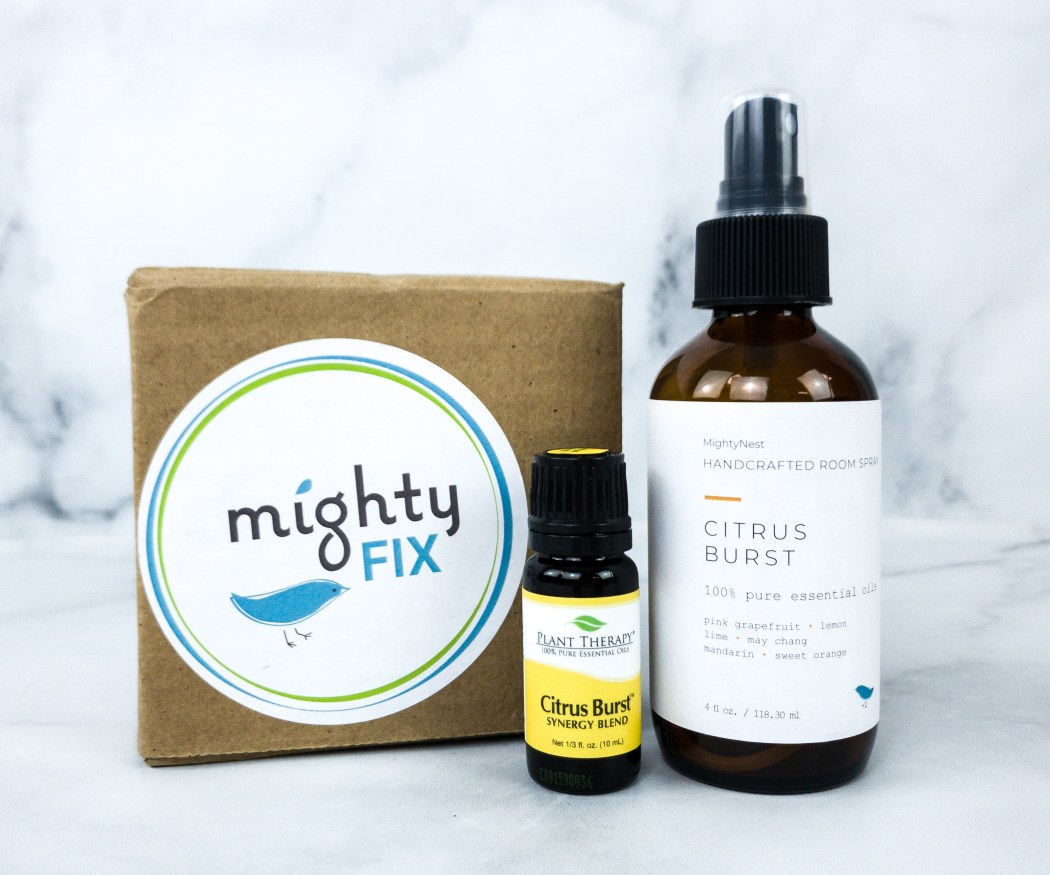 What you get: Mighty Fix is a monthly eco-friendly subscription from Mighty Nest! Every month, they introduce you to new and innovative items that help you and your family to have a healthy and environmentally-conscious lifestyle. This box also committed itself to give 15% of the total cost of the subscription to be donated to the school of your choice!
See the Mighty Fix Reviews for more information!
Price: Get it for $11 per month.
Deals:
---

What you get: If you love books and you're looking for an access to an enormous amount of bestsellers, award-winning pieces, indie titles, or reader favorites, Scribd is for you! Their app works on a phone, tablet, or just use the web and conveniently read the books that you like wherever and whenever!
Price: Subscriptions start at $8.99 per month.
Deal: Get 30 days free trial! Deal applies automatically, just visit and subscribe.
---
What you get: Revolutionize your cleaning experience with Blueland! Each box contains uniquely-designed, eco-friendly cleaning essentials that include reusable cleaning bottles, foaming hand soap bottle, and exclusive cleaning tablet hand soaps. All the items are free from parabens, phthalates, and VOCs, making sure that they are safe to be used around kids, adults, and even pets. It eliminates more grease and grime, all without the harmful chemicals!
Visit our Blueland reviews to see what we've received!
Price: Get your kit for $39 per box.
---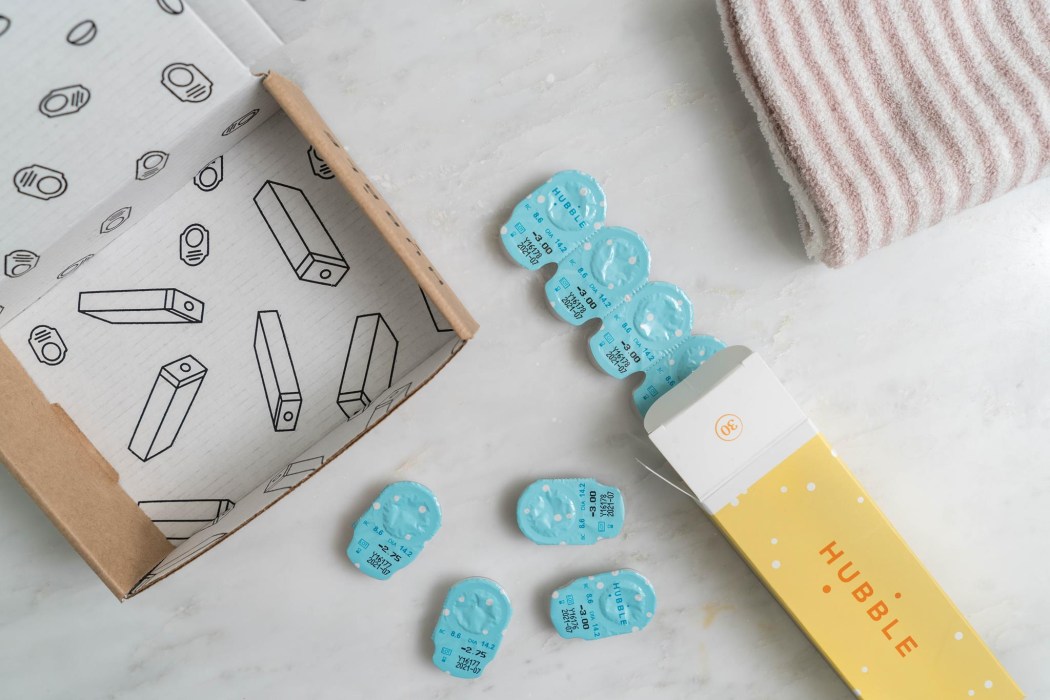 What you get: Hubble is a monthly subscription that delivers high-quality and affordable lenses made by FDA-approved manufacturer, St. Shine. They're a seasoned manufacturer with more than 20 years experience and have already produced billions of premium lenses. For new customers, the first shipment will include 30 Hubble lenses after they verify your contact lens prescription. For the next deliveries, you'll receive 60 lenses every 28 days.
Price: You can subscribe for $33 per month.
Deal: Get your first box (15 pairs) FREE! Just pay $1 for shipping! Deal applies automatically, just visit and subscribe.
---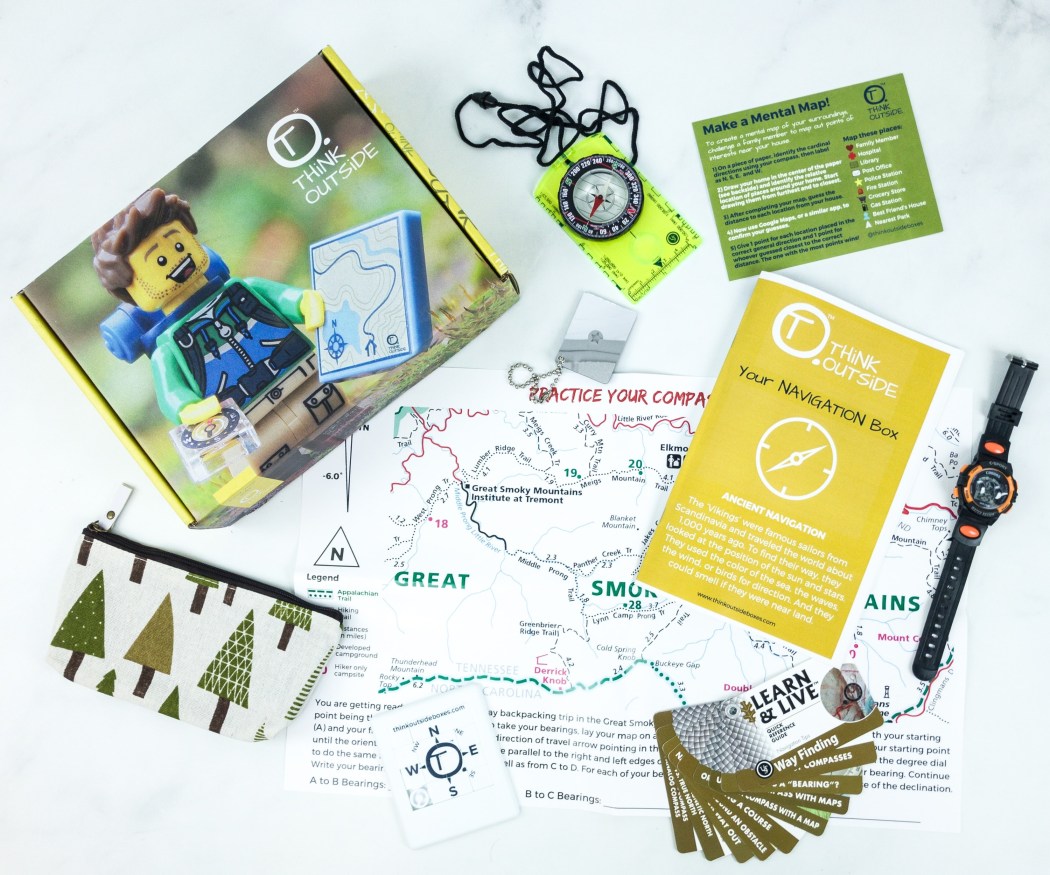 What you get:  THiNK OUTSiDE BOXES is a monthly subscription designed for children ages 7 and up. It's an activity box that encourages analysis, exploration, and survival strategies in the great outdoors alongside the whole family. Every box also includes premium-quality outdoor gear, information cards, and an activity booklet. Its aim is to gear and help your kids grow more courageous in exploring the great outdoors!
Check out all the THiNK OUTSiDE BOXES Reviews to learn more!
Price: Starts at $39.95 monthly.
Deal: Get $10 off on any subscription order! Use coupon code HELLO10.
---

What you get: Factor_ creates healthy meals with the help of dietitians and experts, making sure that you get the right amount of nutrients for your body. Subscribers can choose as many as 18 meals per week or as few as 4 meals per week. You can also choose the exact meals you want in your box. All of their meals don't contain hormones, antibiotics, GMO's or any additives!
Price: Subscription box price starts at $77 every week.
Deals:
---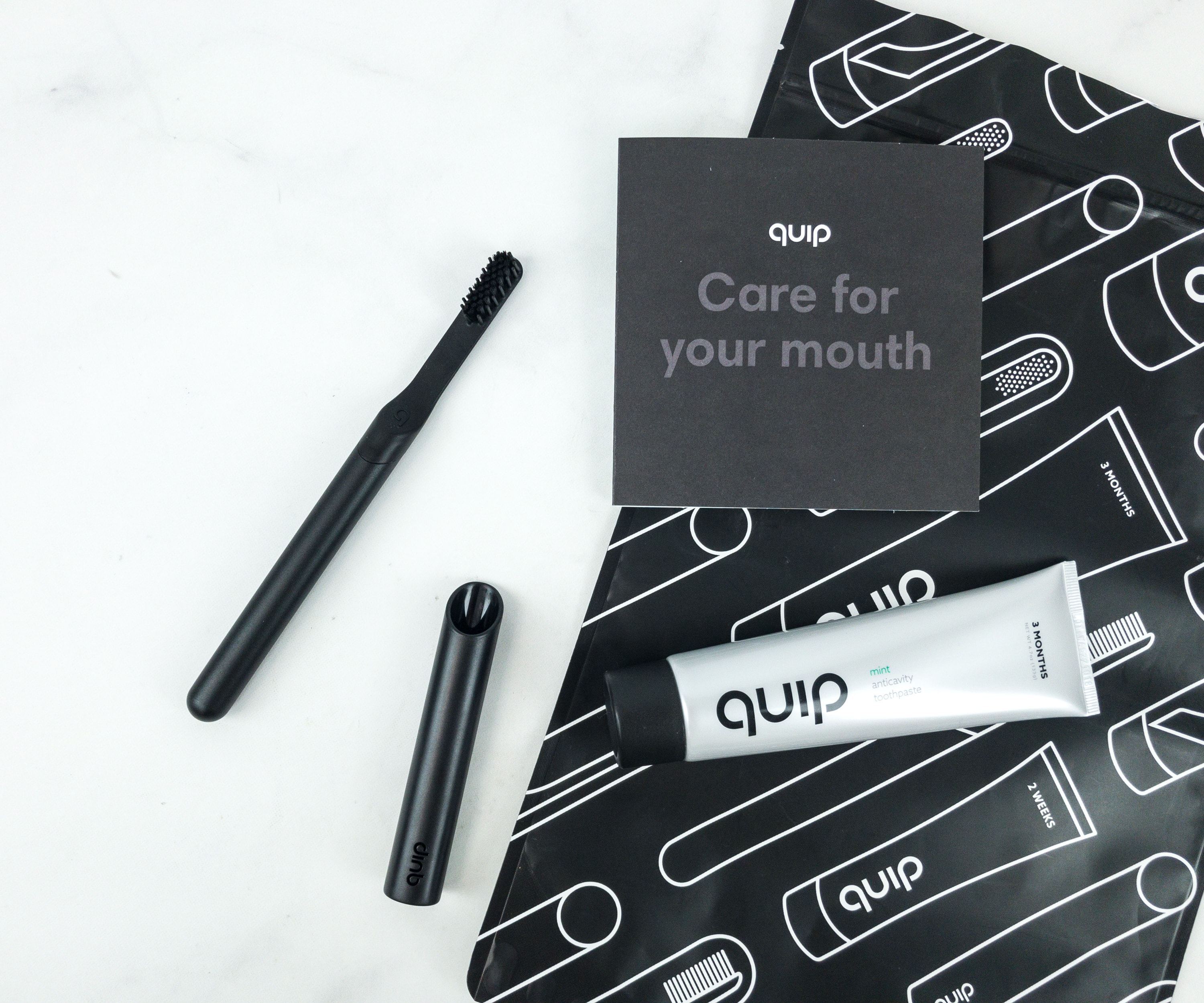 What you get: To help keep your teeth healthy all the time, quip offers subscription plans for oral care products. Your first box will be a Starter Set, which includes a sonic vibrating electric toothbrush with timer mode, a handy holder that stands, suctions to walls and travels hygienically, plus optional anti-cavity mint toothpaste. After your first box, you can get refill plans that ship every 3 months.
Check out our quip Reviews to know more!
Price: The starter sets start at $25, and refill plans start at $5 per quarter.
---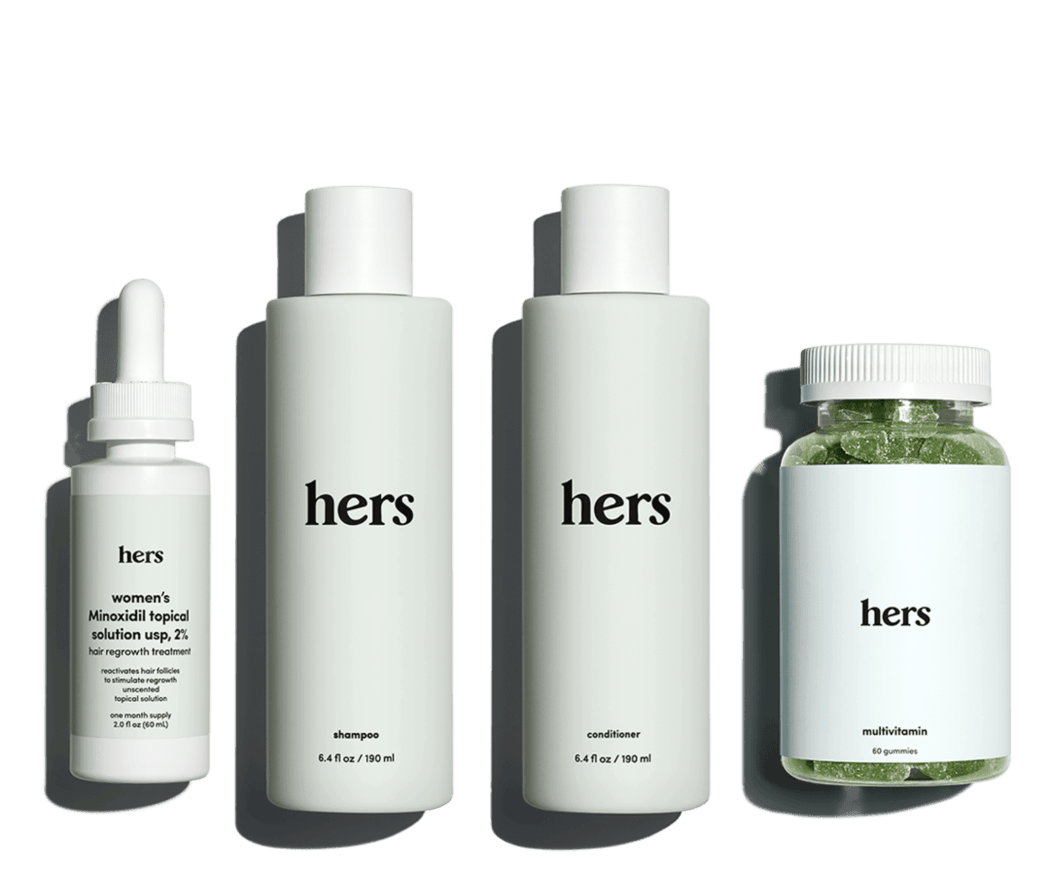 What you get: Hers is a subscription for women, offering a selection of products and supplements, from skin, hair, and sexual care. You just have to fill out a profile and they will connect you with a physician so they can suggest what you need. You will get the products straight at your door, all on your terms plus free shipping!
Price: The prices will depend on the products and subscriptions you get, depending on your profile. Acne cream is $34, the complete hair kit is $44. Latisse is available for $159. Biotin gummies are $16 and your monthly birth control is $30.
---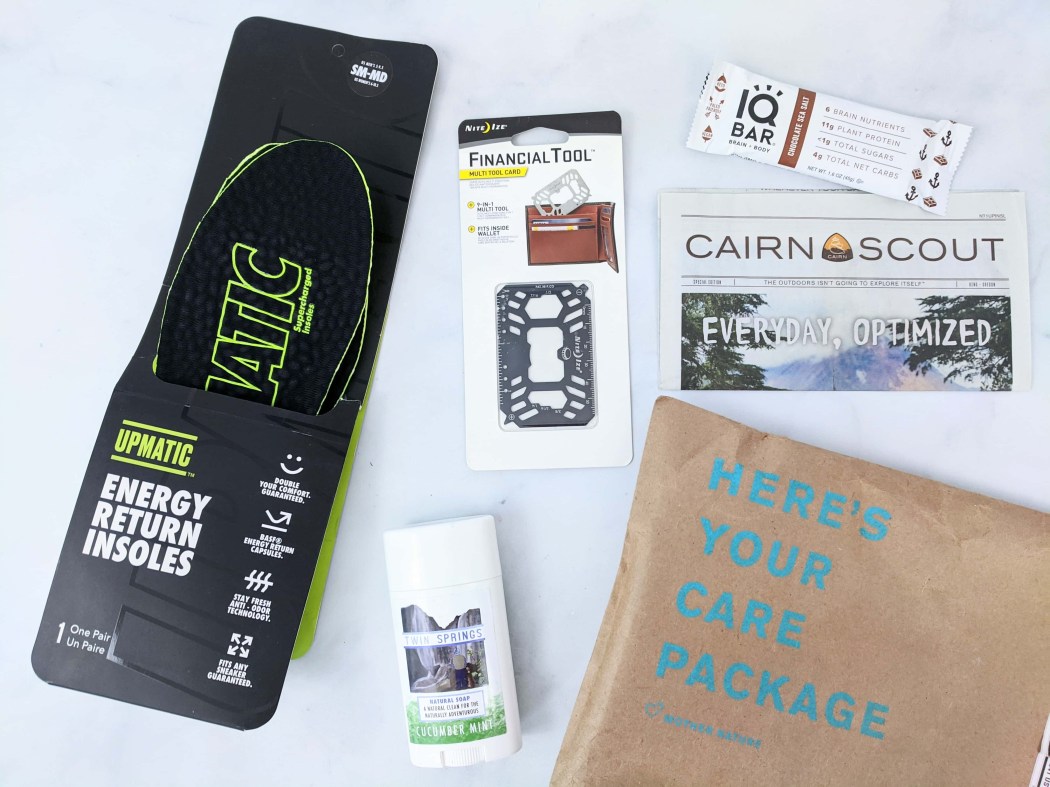 What you get: Cairn is a subscription that provides 3-6 useful tools to help you enjoy the outdoors. Each box contains a mix of outdoor gear, apparel, food, emergency tools, and even skincare items you can easily use whenever and wherever!
Visit the Cairn Reviews to know more!
Price: Subscriptions cost $29.95 every month, with discounts for longer subscription plans.
Deal: Get your first month for $1 when you subscribe for 6 or 12 months! Use this link to get the deal.
---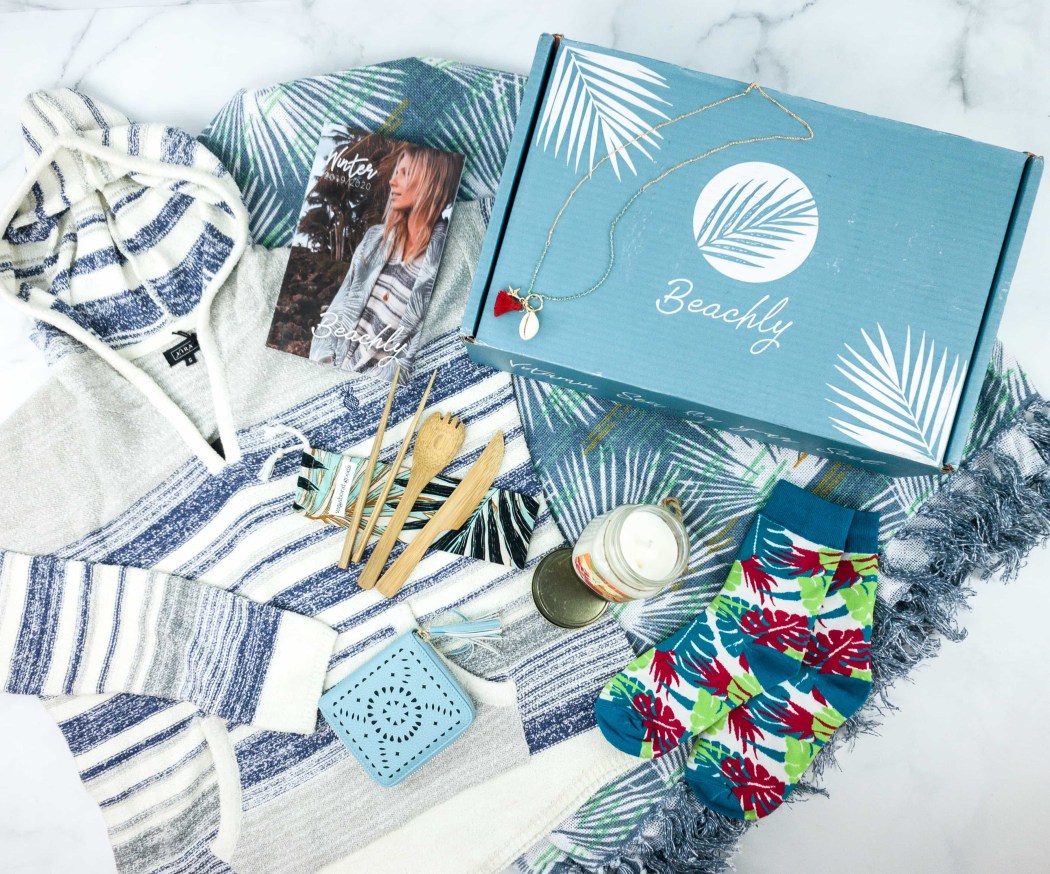 What you get: Get that summer vibes through and through! Beachly Women's Box is a beach-inspired box that sends out 6-8 premium pieces with $180+ retail value, from apparel to accessories and items you can use every day such as bags, skincare, haircare, etc. They send out home decor, too! So you really get the beach vibe all year round with this amazing box!
Check out the Beachly Women's Box Reviews to know more!
Price: Starts at $99 each quarter.
Deals:
---
What you get: No need for a coffee run just to get your caffeine fix, Blue Bottle Coffee delivers great coffee straight to your door! They offer luscious, high-quality whole bean and ground coffee sourced from well-known coffee makers around the world. You can choose among single-origin, blend, and espresso coffee. Also, their coffees are roasted and shipped within 48 hours of ordering, making sure that they're fresh and aromatic when they arrived at your door!
Check out Blue Bottle Coffee Reviews to know more!
Price: The prices vary a bit depending on your coffee selections – subscription starts at $11 + FREE shipping.
Deal: Grab a free trial of Blue Bottle Coffee! Use this link to get the deal. Just pay $5 shipping.
---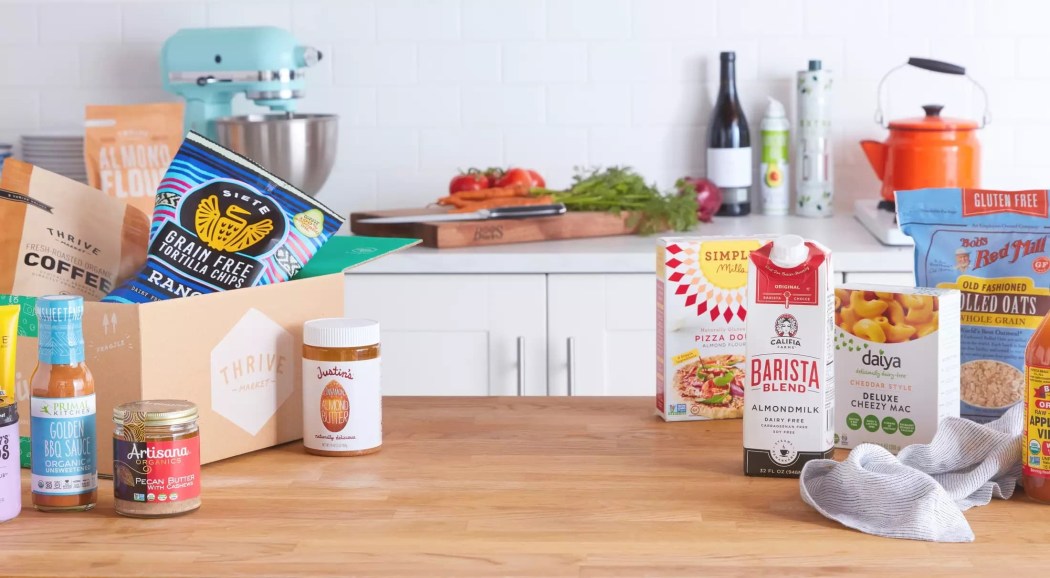 What you get: A convenient way to fill up your cupboards and drawers with all the healthy things is through Thrive Market. Shop with over 3,000 healthy, organic, and natural products! From gluten-free foods to clean beauty to nontoxic home needs, this online marketplace has it all! You can also customize the market, so you can easily find the ones you love and buy them without breaking the bank! This e-commerce is better not only for you but for the planet too! All products they offer are ethically and sustainably sourced, plus they use carbon-neutral shipping and zero-waste warehouses. They even packed everything in recyclable packagings. Your annual membership gives you gifts and samples and also sponsors a free one for a family in need! A good deed indeed!
Deals:
---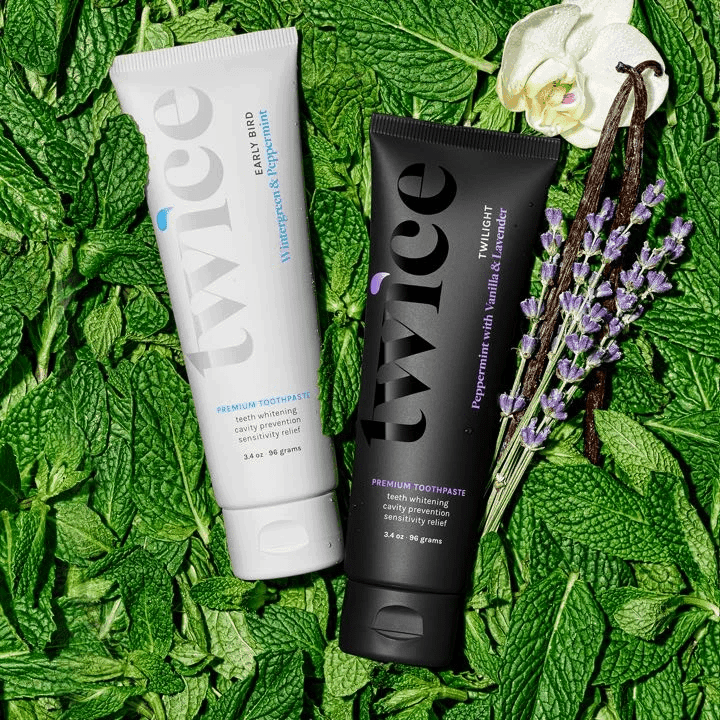 What you get: We want to be healthy, inside and out. Just like how we keep our skin looking healthy, we also want to keep our teeth clean and bright. Twice offers toothpaste that's entirely vegan, non-GMO, gluten-free, and cruelty-free. Their mission is to keep healthy smiles every day. They are also committed to giving 10% of their profits to fund dental care missions around the world.
Deal: Get 20% off your first order! Use coupon code HELLOSUB20.
---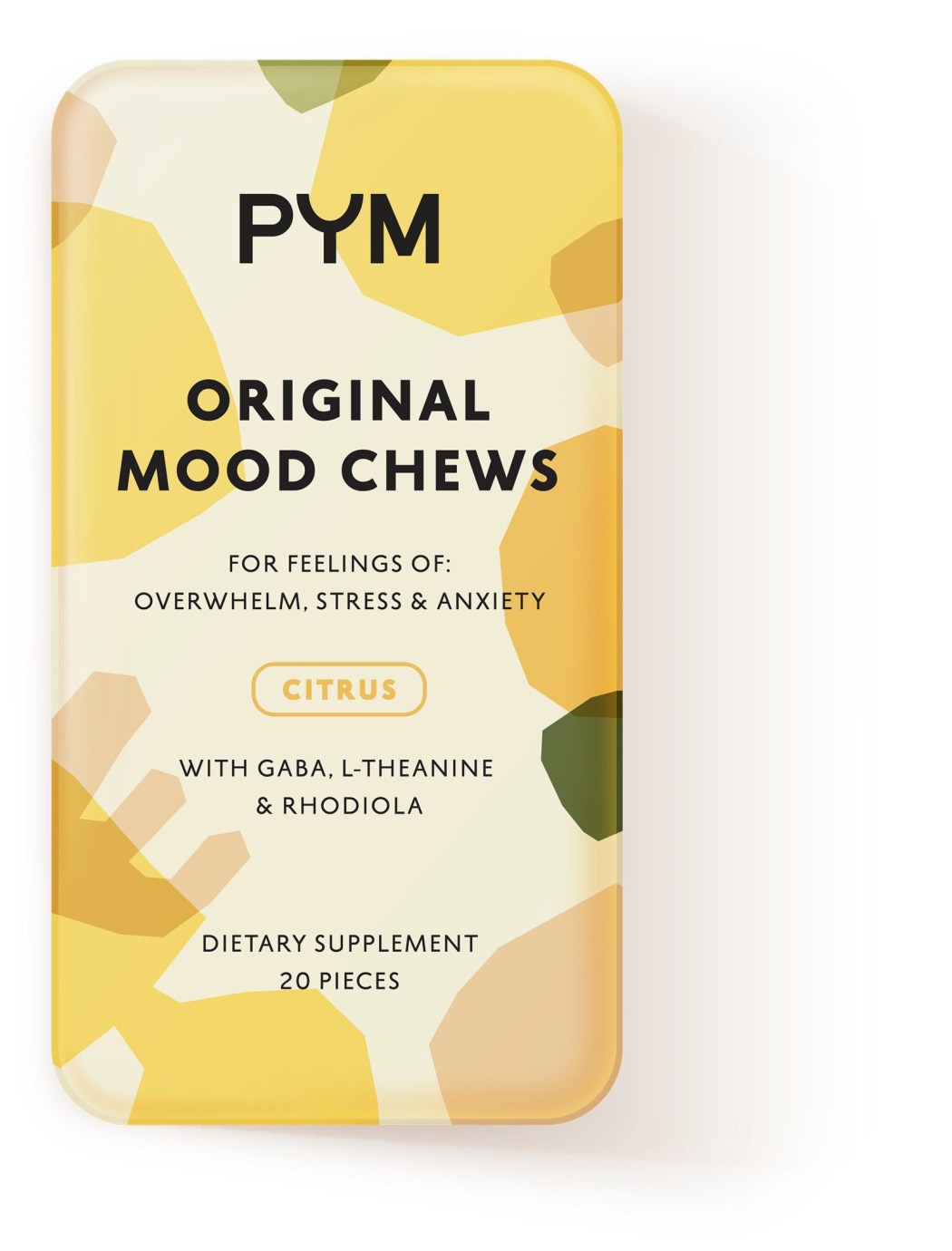 What you get: Keep yourself free from stress, anxiety, and feeling overwhelmed with Prepare your Mind 'PYM'. Co-founded by Zak Williams – son of late Robin Williams, these mood chews are made with amino acids and adaptogens which target body hormone levels to manage stress and anxiety. The death of his father caused the birth of this product. FYI, this is not a CBD product. This contains natural, non-addictive and non-psychoactive compounds. Always choose to be the best version of yourself. Runaway from all the stress life gives.
Tip: Take 1-2 chews before the day starts. Don't exceed 20 chews in one day.
---
What subscriptions lead to your healthiest habits? Let us know in the comments your favorite mind, body, and home wellness subscriptions!
See the list of all the best subscription boxes in every category!
Say Hello to subscription boxes for more Healthy Habits!