You deserve moments of self-care and relaxation, and the best bath & body subscription boxes are here to provide just that. Treat yourself to a well-deserved break and unwind with a variety of luxurious products delivered right to your doorstep. From luxurious bath soaps and invigorating bath bombs to soothing bath salts and nourishing body care items like lotions and oils, these subscriptions have everything you need for a blissful bathing experience. Enhance your tranquil retreat with the added touch of scented candles, aromatic fragrances, and other bath tools that create a serene ambiance in your bathroom. It's time to prioritize your well-being and embrace the pampering you deserve!
Show More (6 items)
Experience the ultimate indulgence and discover a world of relaxation with the best bath & body subscription boxes. Not only do these subscriptions provide ample opportunities to de-stress, but they also offer incredible value by granting access to popular bath & body brands at discounted prices and introducing you to the exquisite creations of indie makers.
Whether you prefer luxurious or budget-friendly options, there's a diverse range of subscriptions for you to explore. Ensure you never run out of self-care essentials for your next blissful me-time session by finding your perfect match in the list below!
The Best Bath & Body Subscription Boxes For Relaxing Me-Time!
Image from: our review
Bath Bevy gives you the fun and luxurious bath experience that you deserve! A package full of the best handmade bath products will be sent your way each month, so you can unwind and soak up happiness whenever you need it. Enjoy at least 6 to 10 scented bath items in every box – there will be bath bombs in different colors, bath salts to relieve sore muscles, and body scrubs for smoother skin, all from indie bath and body brands you will love. Choose between a monthly and a quarterly subscription, depending on your budget or needs!
Deals:
Get 25% off your first box in a new subscription! Use coupon code WELCOME25 .
Save $4 on your first box! Use coupon code HELLO10.
---
Image from: our review
Elegant and luxurious, Margot Elena Discovery Box is every bath lover's dream come true. This subscription will keep you pampered with lush bath items and body care products, as well as high-quality skin care – all of which are beautifully packaged and delivered to your door every season. Find your new favorites from Margot Elena's family of brands, including Library of Flowers, TokyoMilk, Lollia, The Cottage Greenhouse, and Love & Toast. Your bathroom will be filled with the most exquisite pampering products, while you get great value for your money!
---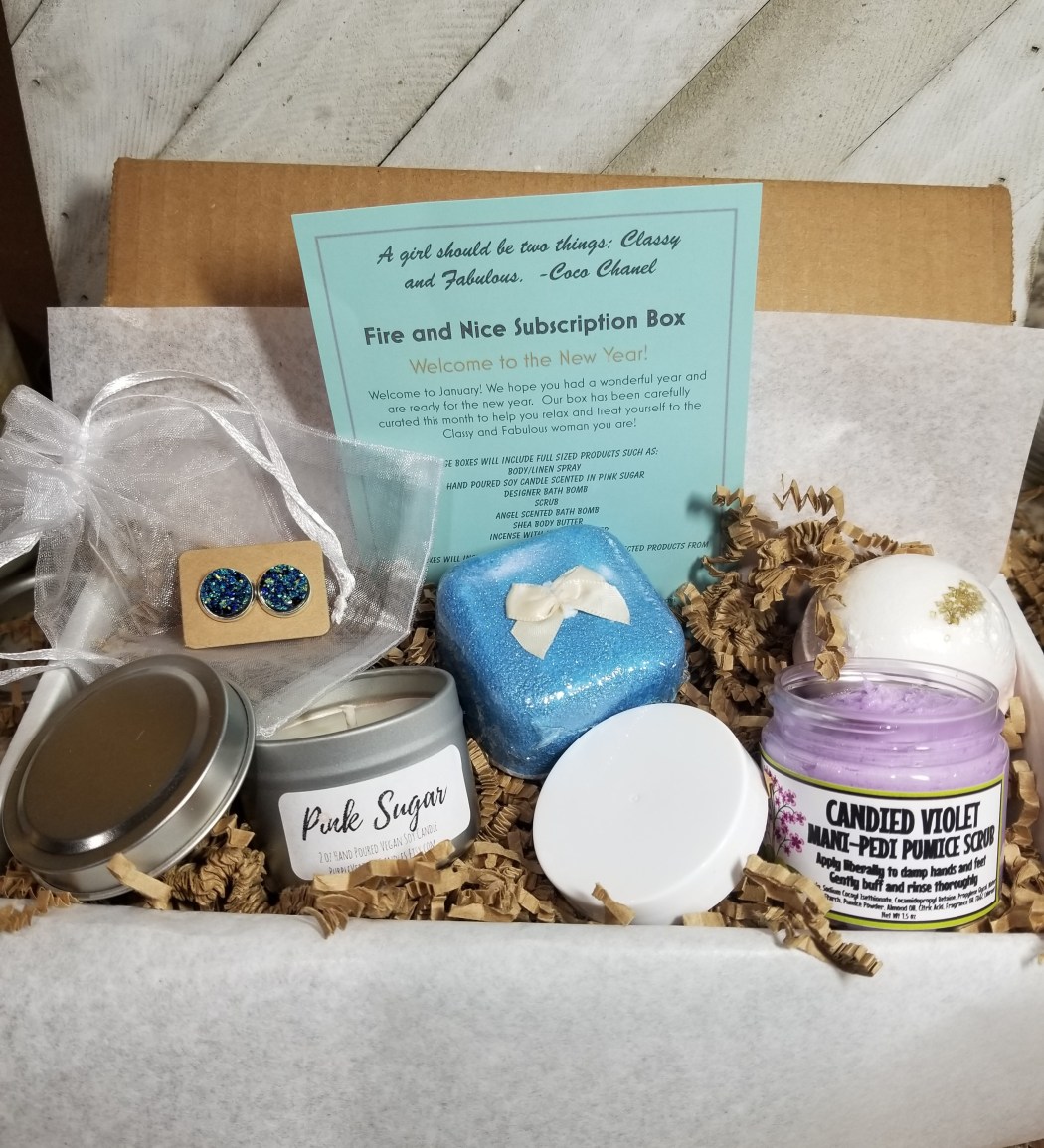 Image from: Fire and Nice
Fire and Nice encourages self-care and self-love through artisan bath products and hand-poured soy candles! Curated around the cutest themes, you'll never get bored of stocking up your shelf with bath bombs, bath salts, scented soaps, and other body care essentials created with love by the best artisans from small businesses, plus soy candles to help you set the mood. Subscriber perks also include special offers, giveaways, and once-in-a-lifetime deals. Whether you choose the Deluxe Box (6 to 7 items) or the Mini Box (4 to 6 items), this subscription is a great way to give yourself the relaxation it deserves!
---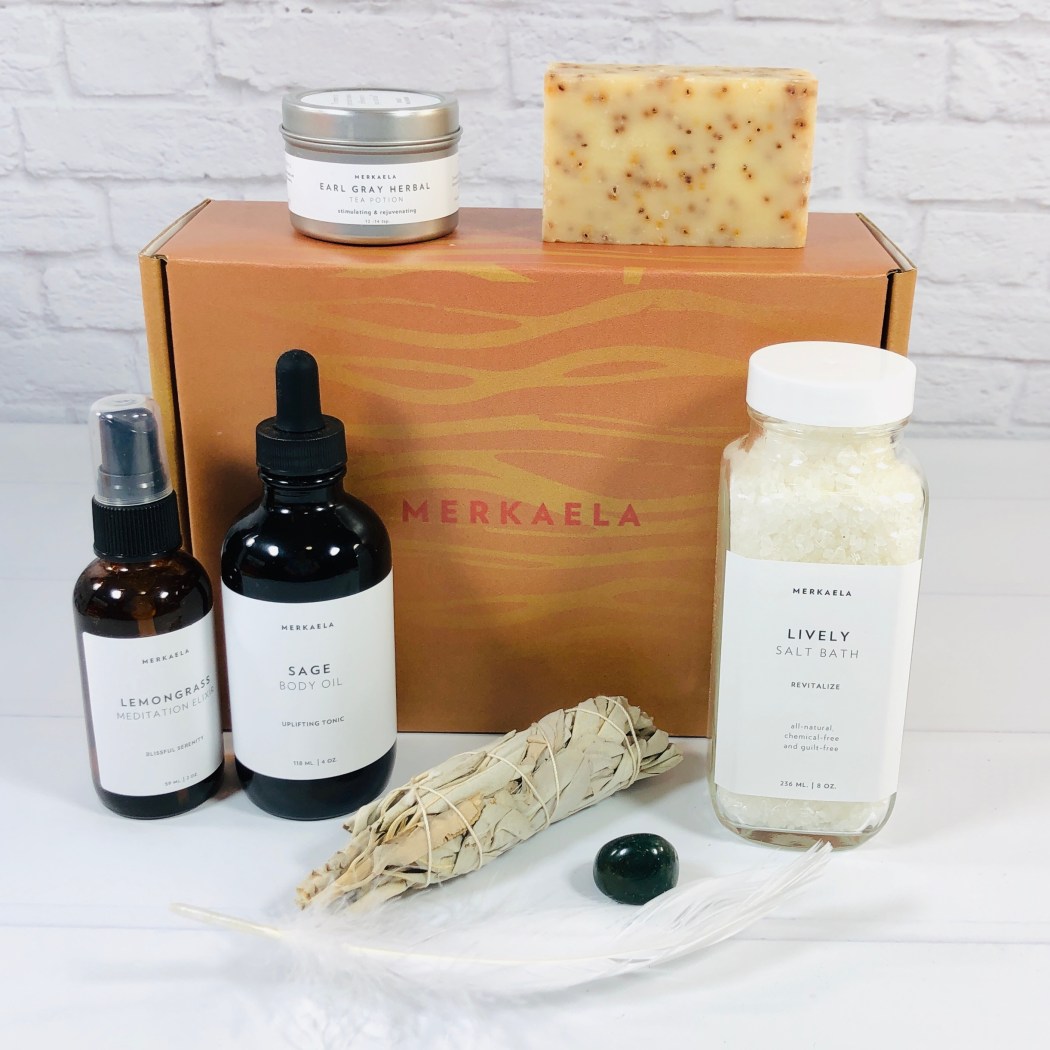 Image from: our review
Arriving at your doorstep every season, Merkaela box promotes a holistic approach to a clear mind, body, and spirit. They highlight natural bath and beauty essentials – most of which are made in-house, but also occasionally include other great products sourced from reputable vendors. One of their most popular products is their handcrafted soaps made with skin-friendly natural oils! The Essentials Box with 3 to 5 items is ideal for beginners, while the Deluxe Box with 6 to 9 items is the perfect way to splurge. They also have separate subscriptions for soaps, body butters, and smudge sticks. If you're a vegan, no worries because they offer a vegan option as well!
Deal: Get 22% off all subscription plans! Use coupon code NEWMOON .
---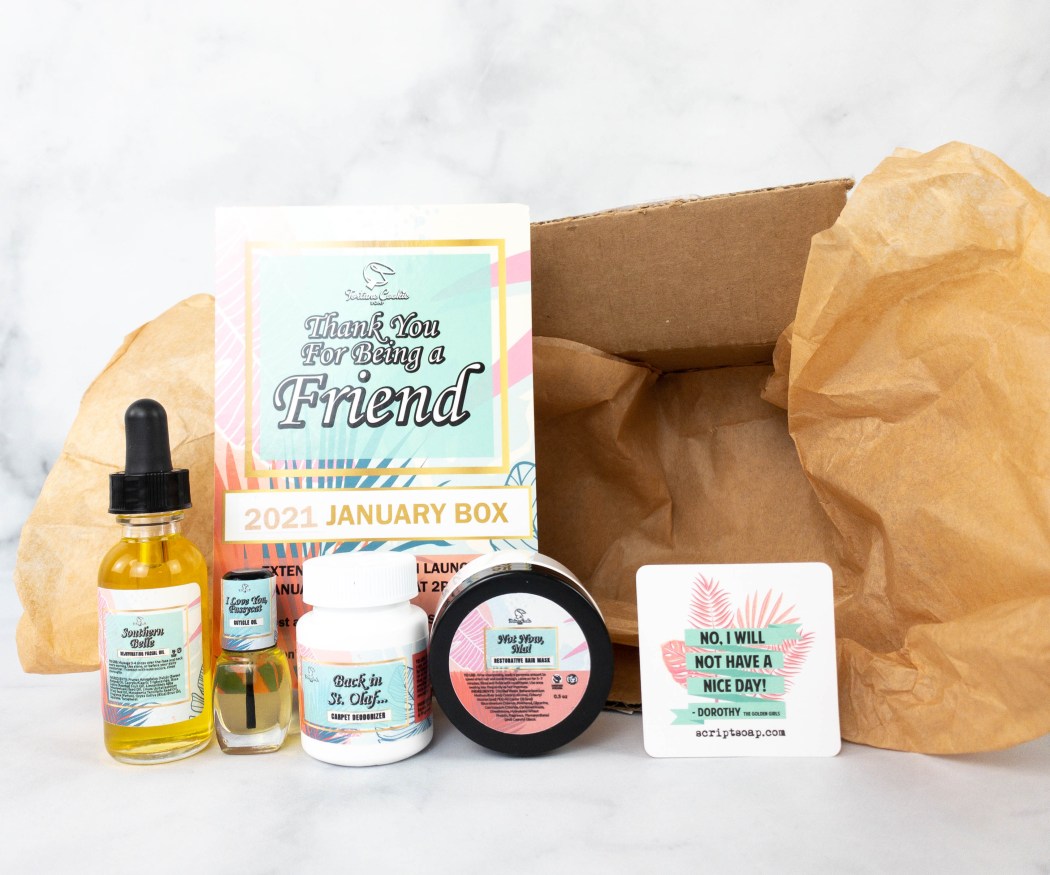 Image from: our review
For pleasant-smelling bath and body items, Fortune Cookie Soaps FCS of the Month Club is the way to go! They have fun themes that go well with the featured scents, making each package a delight to unbox. Their curations are always loaded with the best bath, shower, face, body and hair care products that you can use to amp up your me-time and treat yourself. Their monthly option includes one full-sized product, plus 3 deluxe-sized samples. For their quarterly box, there will be a Fortune Cookie Soap Returns item, plus 5 deluxe-sized samples.
---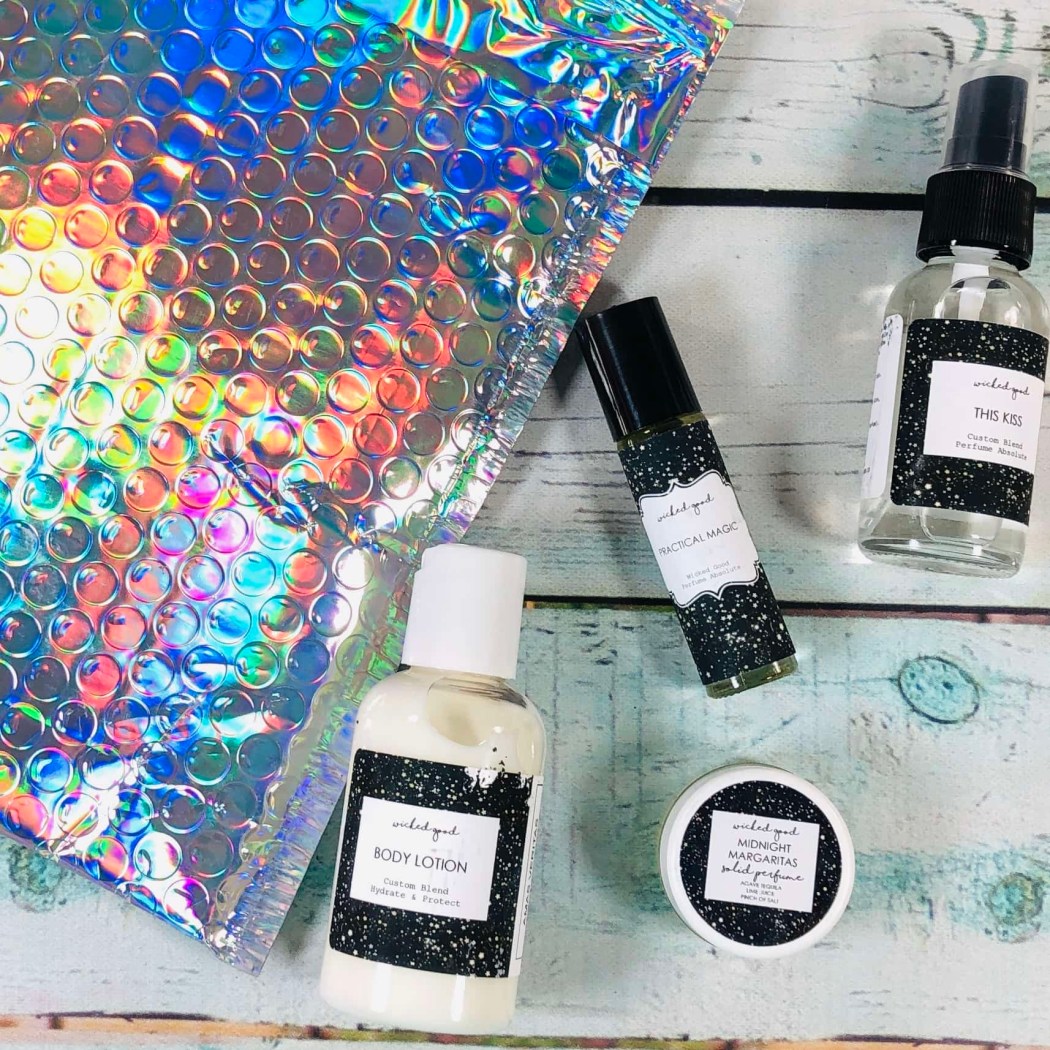 Image from: our review
Wicked Good Perfume Scent Club gives us something to feel good about and to look forward to after a long day – like running a bath, moisturizing your skin, or simply recharging using their bath and body products! They have detox bath salts, bath bombs, soaps, body scrubs, and more, custom blended with unique scents you'll enjoy. These products are handcrafted in small batches using sustainable and certified organic ingredients, which means they are natural, clean, and free of harsh chemicals. You can also join the Scent Club and get an exclusive, limited edition perfume with 2-3 scented bath and body or home products each month.
---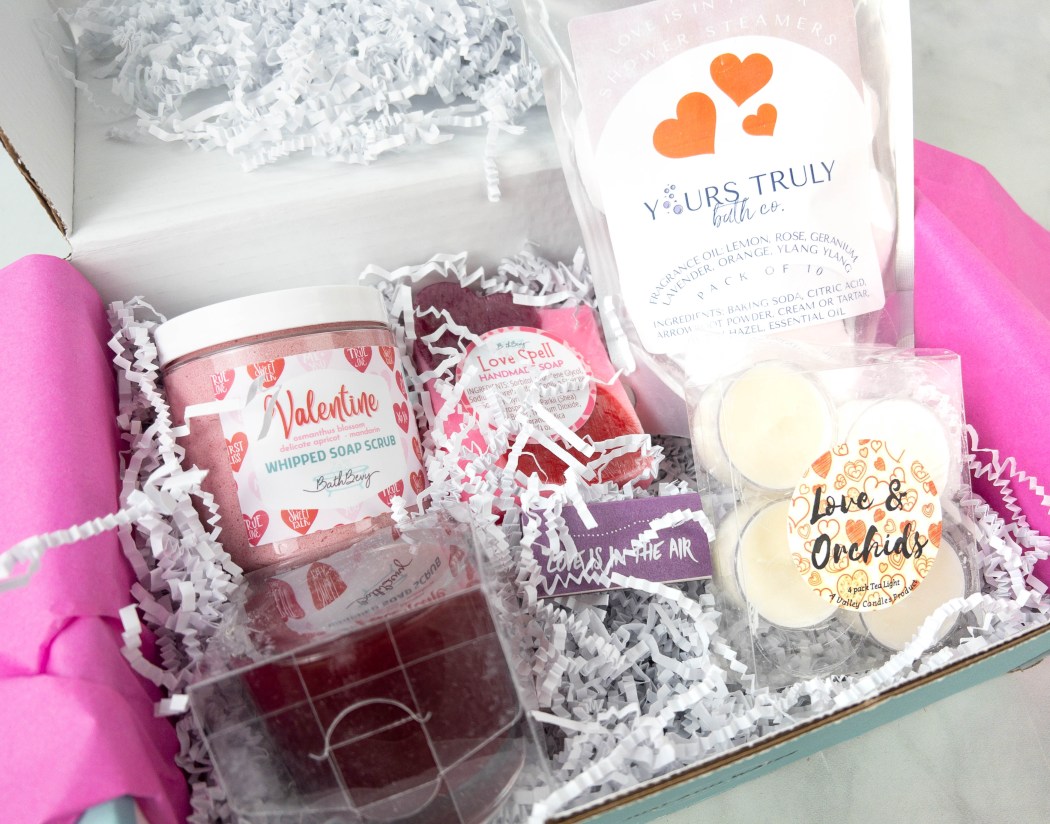 Ideal for homes without tubs and for people who are not into baths, Bath Bevy TUBLESS includes all the same handmade bath and body goodness that you love without a single item that requires a bathtub. You'll still have a relaxing experience with their scented body washes, skin-friendly whipped soaps and sugar scrubs, relaxing shower steamers, and even lotions to keep your skin feeling and looking good beyond shower time. All of them are handcrafted in small batches, ensuring their quality!
---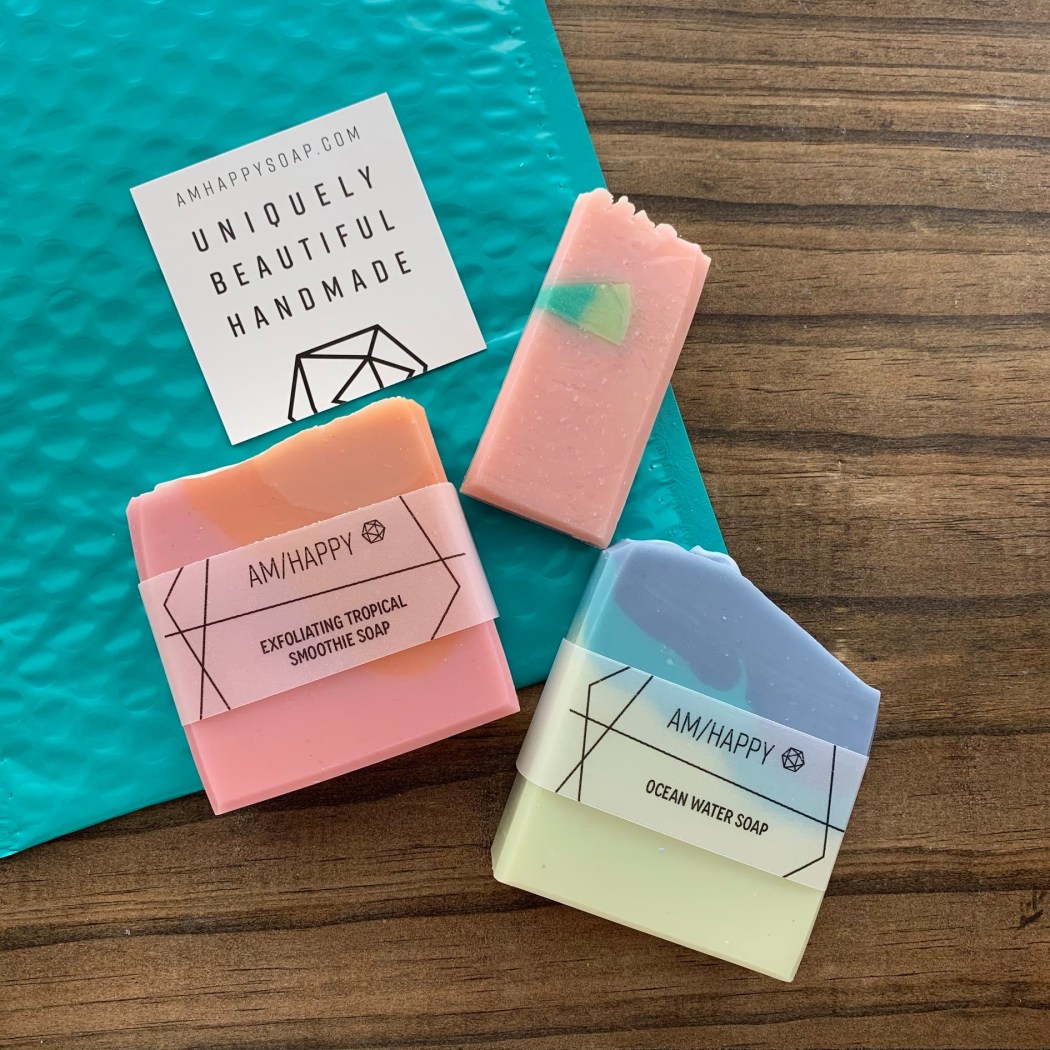 Image from: Am Happy Soap
Discover unique, handmade bar soaps with Am Happy Soap! They provide soaps that range from scrubby to exfoliating to creamy and silky. Each bar is pretty to look at and specially made to make your skin feel and smell great! Get 1-3 hand-selected soap bars based on the plan you've chosen and an additional ¼ bar sample each month. These soaps are made in small batches and not bombarded with a long list of ingredients you cannot pronounce!
---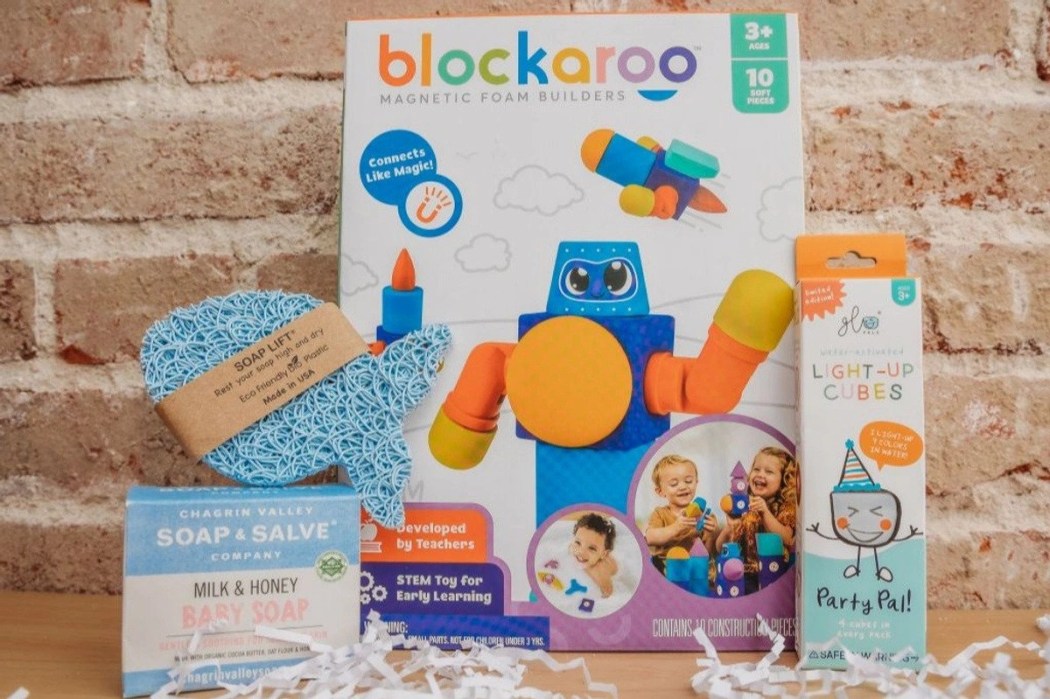 Image from: Sudsy Souls
Sudsy Souls makes bath time a pleasant experience for kids through non-toxic bath time items and mold-free bath toys! This bi-monthly subscription ends every parent's search for the best bath products for kids. With the premium goodies curated to capture special bathtime moments, kids will look forward to getting in the bath instead of avoiding it. Expect 3 to 5 full-size products in each shipment, which can be shared between siblings! This may include shampoo to body wash, bubble bath, lotion, soap bars, bath toys, bath utilities, and other unique items. All the bath time toys are easy to clean – and no mold means no throwing favorite bath time toys away!
---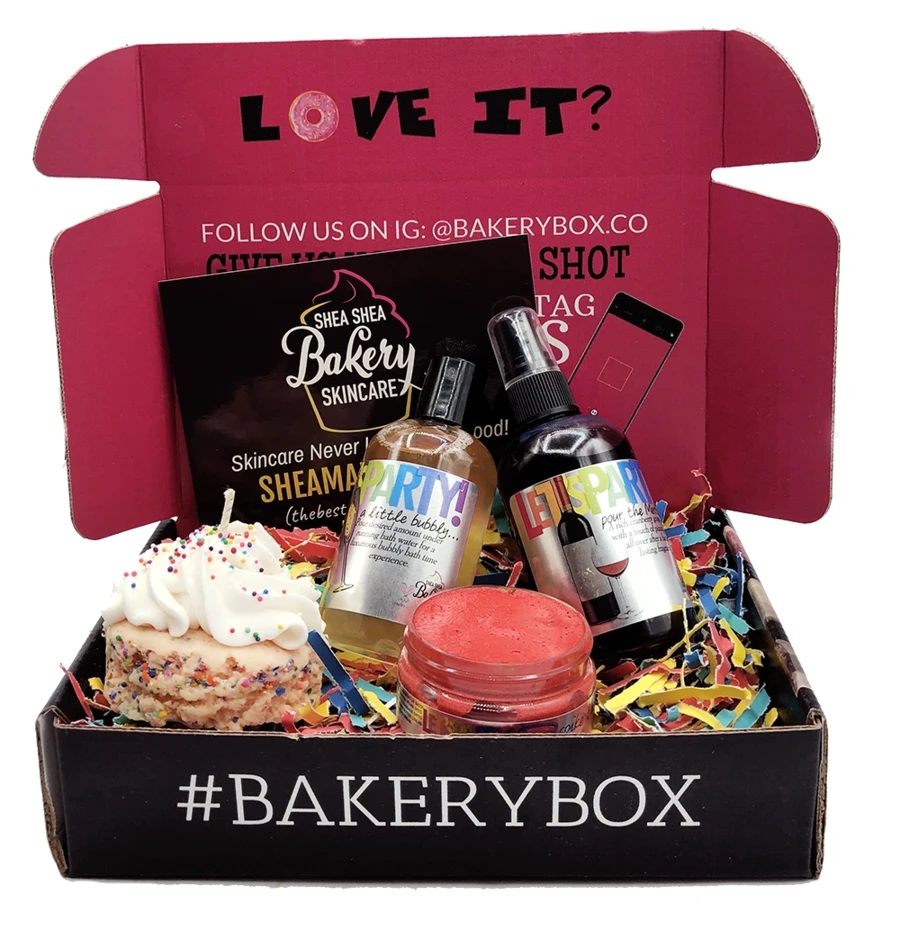 Image from: Shea Shea Bakery Box
Shea Shea Bakery Box delivers yummy-looking bath and spa goodies! Don't get confused – items inside this box are meant for your body and not for your tummy, although sometimes they do include full-sized edible treats for you to indulge in and it will be properly indicated. Each shipment features items like body wash, lotion, cremes, candles, skincare, and the like, revolving around the theme for the month! The majority of products are made from natural ingredients and are compatible with all skin types. Past themes include Strawberries N Cream, Jelly-Filled, Concession Obsession, Honey Almond, and more!
---
Image from: Lush Kitchen Beauty
Lush is a popular ethical brand specializing in bath, beauty, and self-care products. To make it easier for you to get your hands on their amazing vegan goods, they offer a Lush Kitchen Beauty that ships monthly! Look forward to a box filled with their freshest bath, body, and shower products, which may include bath bombs, bubble bars, shower gels, body scrubs, shower bombs, body cleansers, body lotions, and massage bars. All of these are made with healthy ingredients and clean processes only, so you can use them guilt-free! There will be at least 4-5 products in each box, and all of them are chosen by the subscribers through voting.
---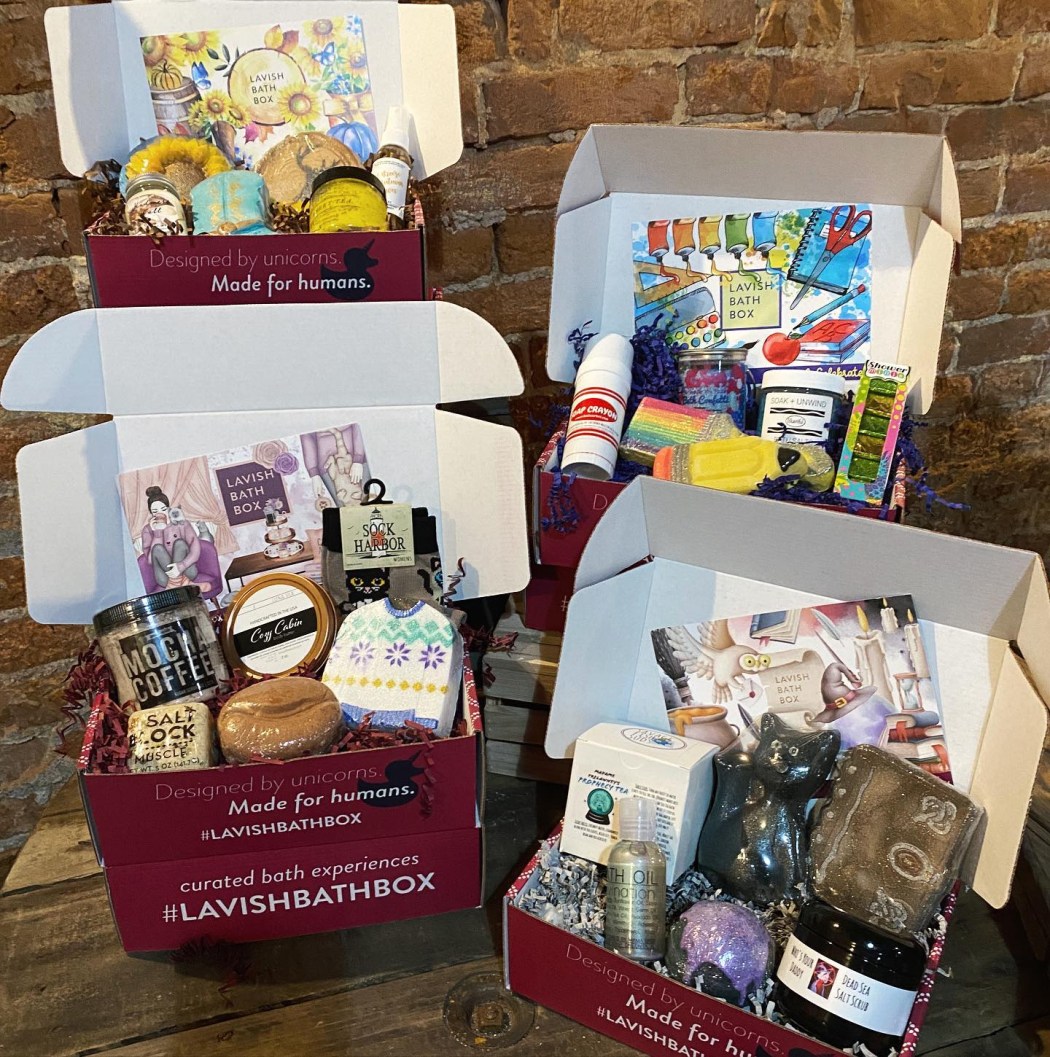 Image from: Lavish Bath Box
All about personal care, Lavish Bath Box is a seasonal subscription that takes your self-care rituals to the next level! You will get 6 to 7 cruelty-free and vegan-friendly products in each box, chosen according to a specific theme monthly. Items range from bath bombs and bubble bars to soaps, soaks, and scrubs. Sometimes, they even send candles and other accessories to help you create a lavish bath! They mostly focus on indie bath and body brands, allowing you to discover unique bath products worthy of adding to your shelf.
Deal: Save 10% on your first box! Use coupon code HELLO.
---
That's our list of the best bath and body subscription boxes!
Dive into our list of all the best subscription boxes of 2023 to see more must-try subscriptions.