Your health is your most precious asset, and taking control of it is key to living a happy and fulfilling life. But with so many demands on our time and energy, it can be challenging to prioritize our health and wellness. That's where subscriptions come in – they make it easy to take care of your body and mind by delivering all the essentials straight to your door.
Show More (11 items)
By subscribing to a health and wellness box, you can take control of your health journey and create positive habits that stick. Whether you're looking to eat healthier, exercise more, or prioritize self-care, there's a subscription box to support you.
From organic snacks and superfood supplements to workout gear and wellness products, these boxes offer a wide range of products to help you live your best life. They're designed to fit seamlessly into your routine, so you can focus on what really matters – taking care of yourself.
Taking care of your health shouldn't be a chore – it should be a joy. That's why we've compiled a list of the best health and wellness subscription boxes for 2023. Whether you're looking to eat healthier, get fit, or simply feel better overall, these boxes will help you achieve your goals and feel your best.
The Best Subscription Boxes For Health & Wellness!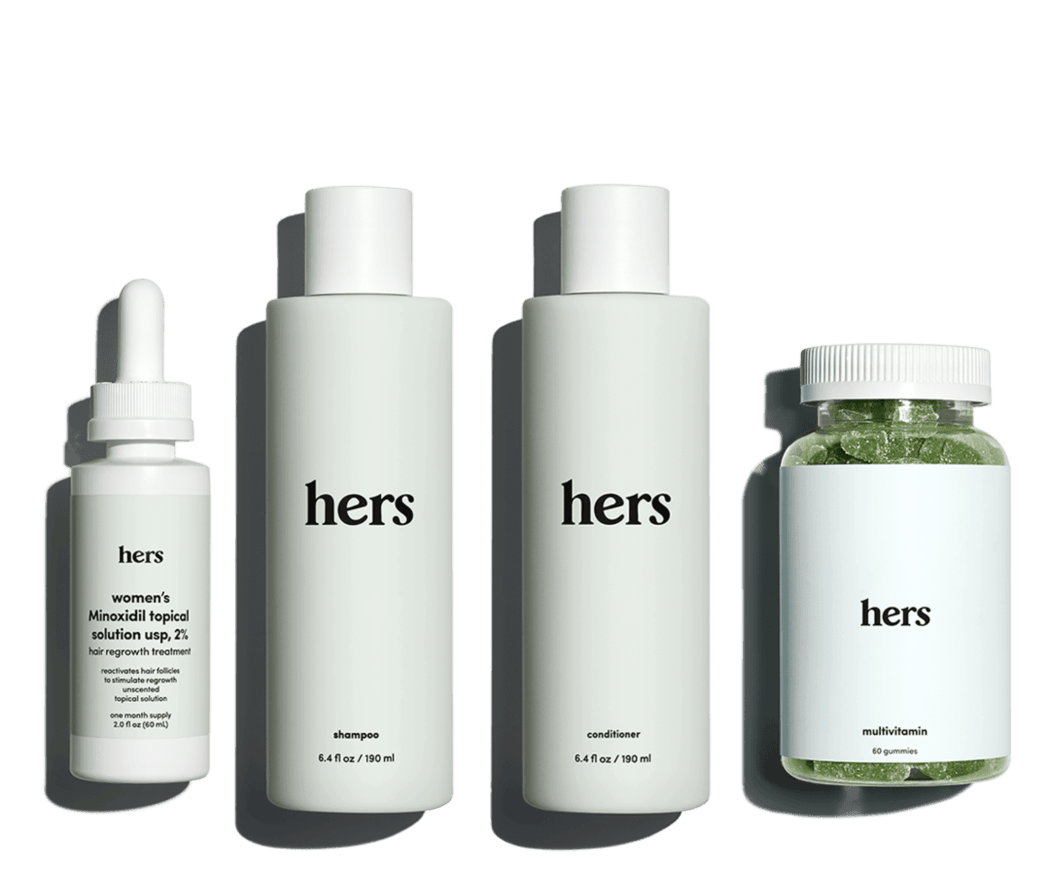 Image from: hers
hers makes self-care easy and accessible for women! They have a selection of products and supplements, ranging from skin and hair to sexual and mental care to overall well-being. All you have to do is to start the assessment and answer some questions to help them know what kind of support your need. It includes questions about your health, medical history, and lifestyle. After so, they'll connect you to a qualified licensed physician who'll assess your profile and recommend a personalized treatment plan. Receive the right products you need to your door, all on your terms, plus free shipping!
Deal: Get 20% off your first THREE months of treatment plan. Restrictions apply. Deal applies automatically, just visit and subscribe.
---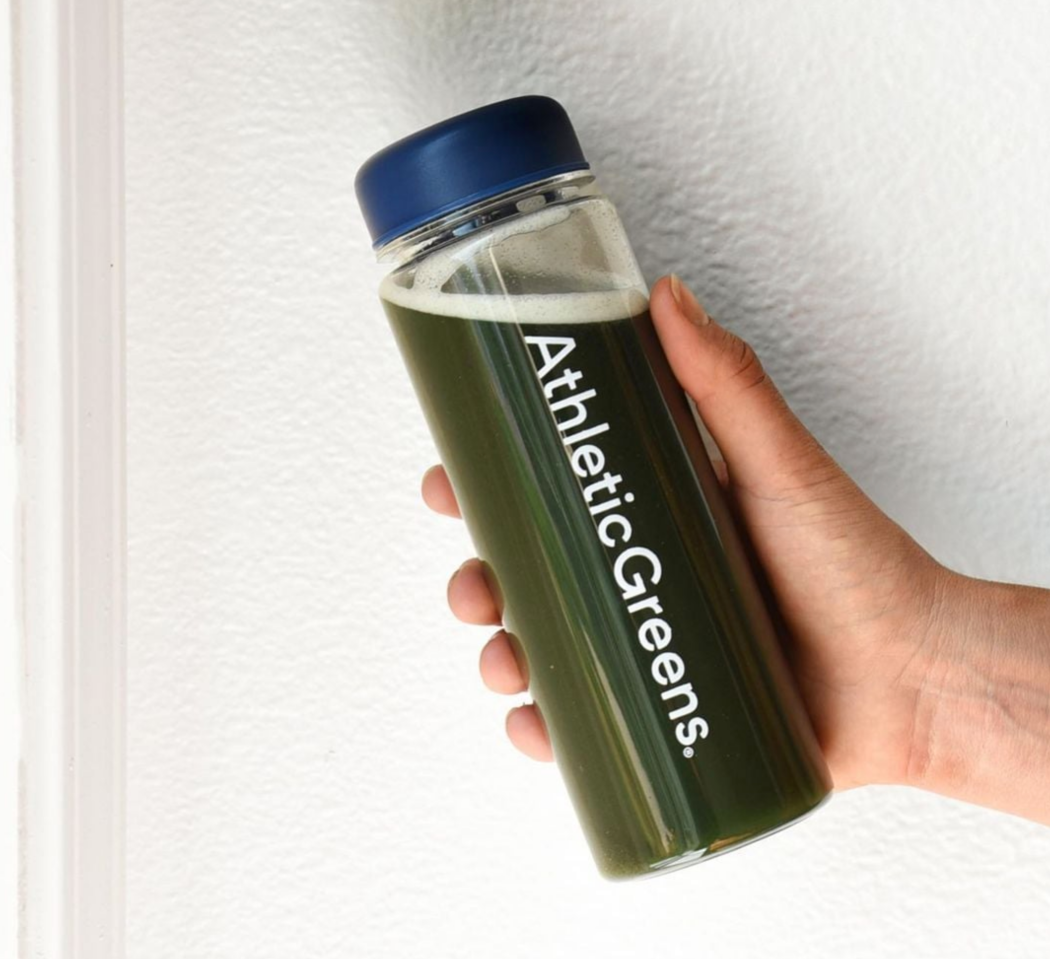 Image from: Athletic Greens
Athletic Greens is the ultimate all-in-one supplement for the modern go-getter. With its comprehensive blend of vitamins, minerals, probiotics, and adaptogens, this powder supplement provides everything your body needs to thrive – all in one simple scoop. Promised benefits include promoting gut health, supporting immunity, boosting energy, and more. With Athletic Greens' pouches and travel-friendly packs, you can have their comprehensive supplement delivered straight to your doorstep, ensuring that you always have the support you need to achieve your health and wellness goals.
---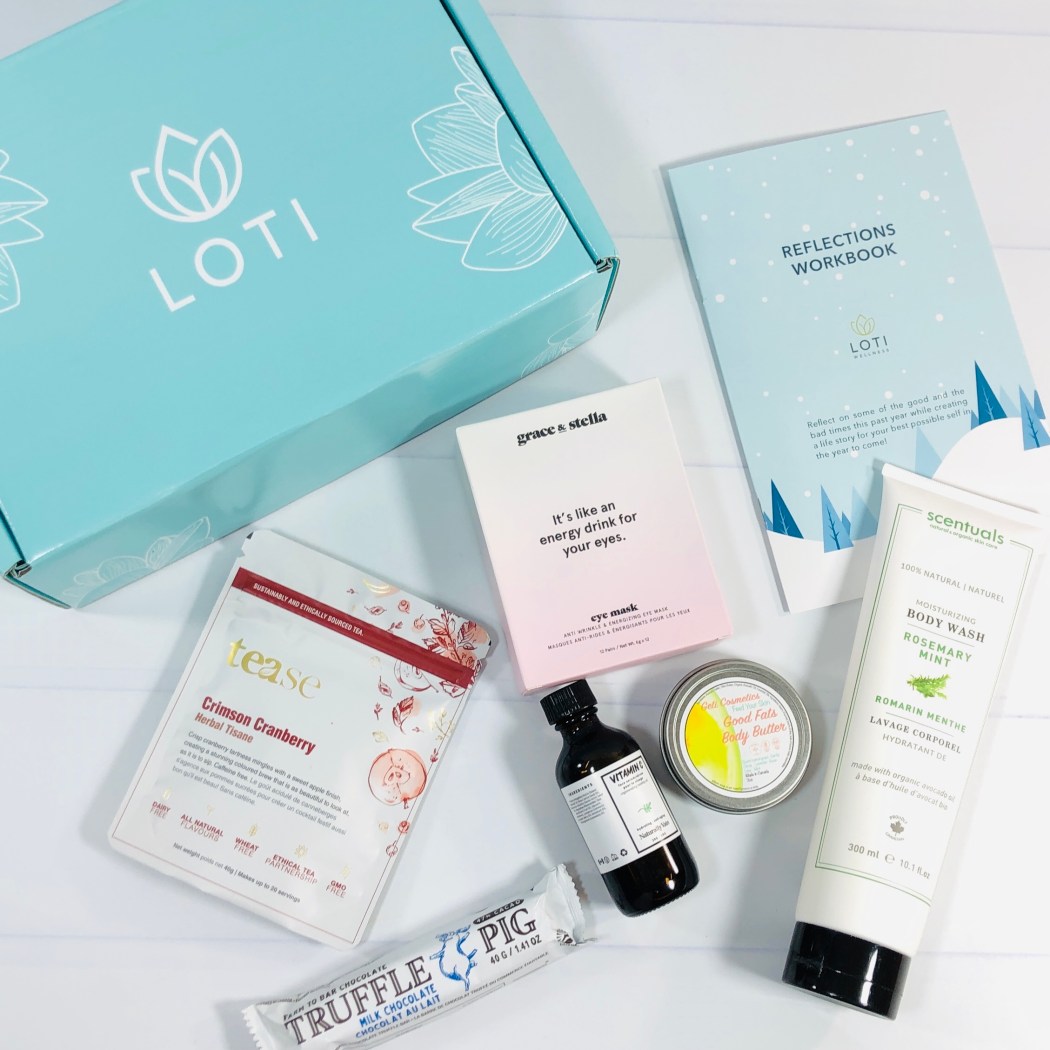 Image from: our review
Loti Wellness is a monthly Canadian subscription box targeting self-care and nurturing wellness! Each box sent to your door comes with a monthly theme curated by therapists with research from psychology and psychotherapy to promote positivity and self-improvement. They also work with local brands and small businesses in choosing cruelty-free and natural products to include in every box. You'll receive 5-8 wellness products and rituals with a total retail value of $100 and over. Such items may include bath & body, candles, skincare, aromatherapy, and much more!
Deals:
Get 50% off on your first box when you sign up for a 6+ month subscription! Use coupon code WELCOME50.
Get 10% off on your first monthly subscription box! Use coupon code LOTIBOX.
---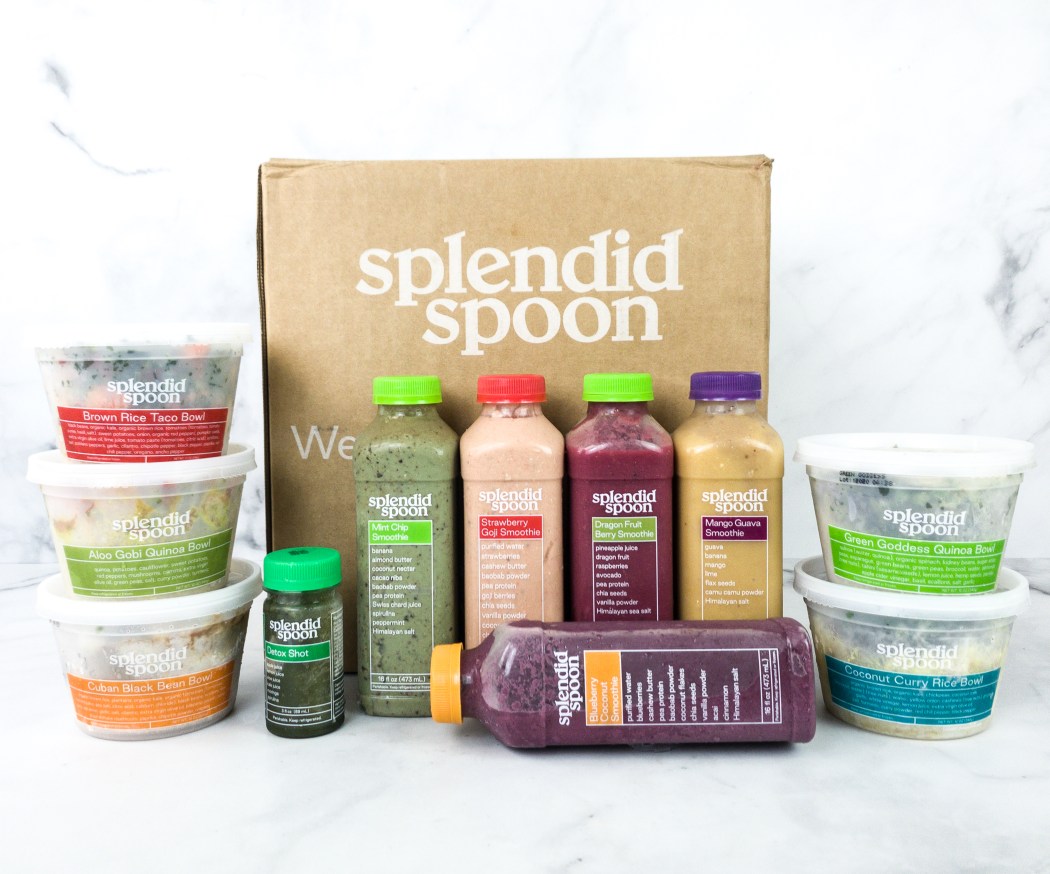 Image from: our review
Receive a weekly delivery of ready-to-eat meals, smoothies, soup & grain bowls, noodles, and even wellness shots with Splendid Spoon! This subscription sends plant-based and gluten-free meals, and orders can also be customized depending on how many meals you want to be delivered (7, 14, or 21) and if you have any food restrictions. From there, you can choose exactly which meals you like to include in your box from over 65 ready-made meal choices on their menu. You can also choose a plan from Breakfast+Lunch+Dinner, Breakfast+Lunch, Lunch, and Breakfast, so you can get back on the health track.
Deal: Get $120 off on your first 4 boxes! Use this link to get the deal. First 4 boxes must be ordered within 120 days from the shipping date
---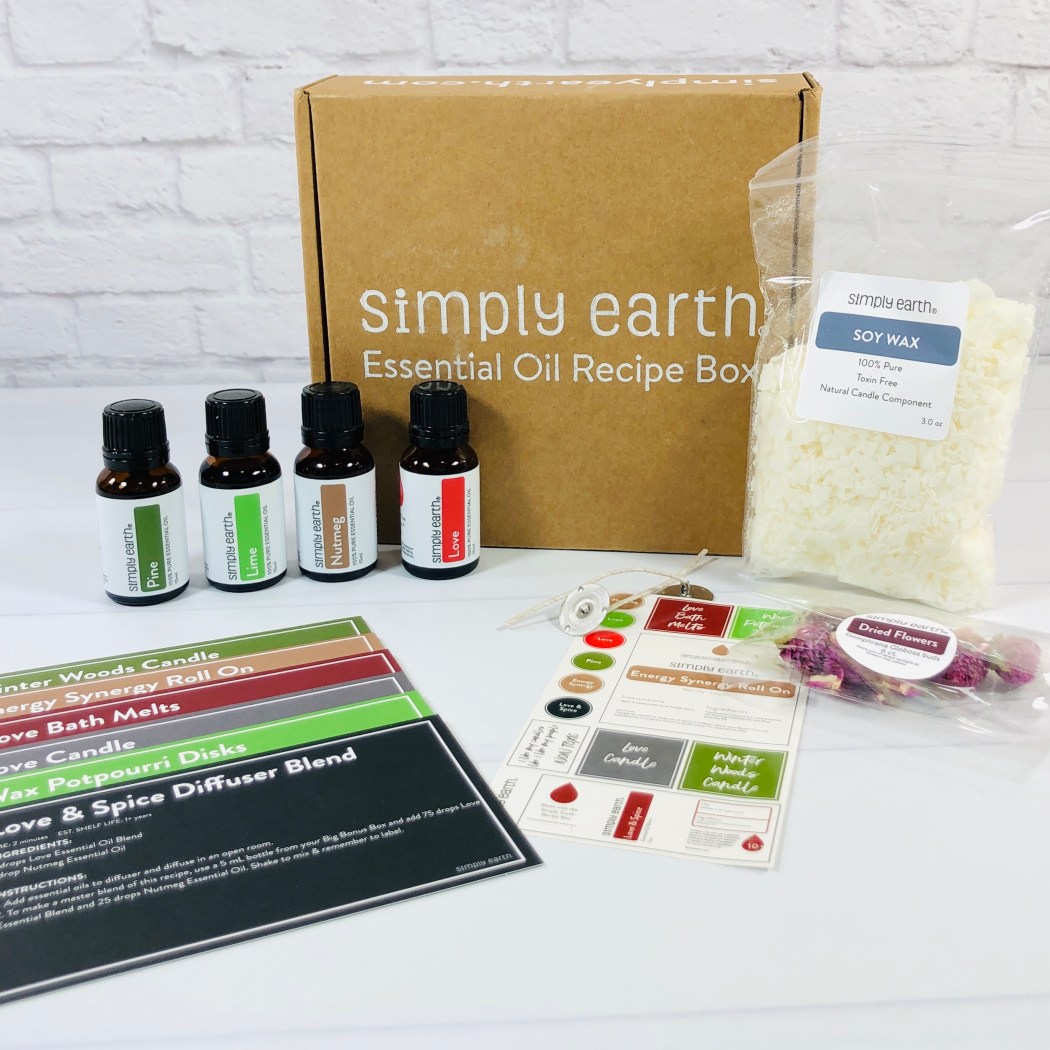 Image from: our review
Get the essential oils you need to steer your clean routine with the help of Simply Earth! It is a unique essential oil recipe box that allows anyone to mix and create toxic-free products. They even include all the extra stuff you need to help you make six recipes. You can use these oils in many different things, like beauty products, cleaning items, or something for relaxation. Each month comes with a theme, and you will receive four (4) full-sized 100% pure therapeutic-grade essential oils (no added fragrance or fillers!) sourced from the best family-owned farms. They also include more ideas and recipes on how else you can use the oils outside of the fun recipes already included!
Deal: Receive a FREE Big Bonus Box with your first box. Deal applies automatically, just visit and subscribe. Plus, get a $45 gift card you can use for your next box or future purchases!
---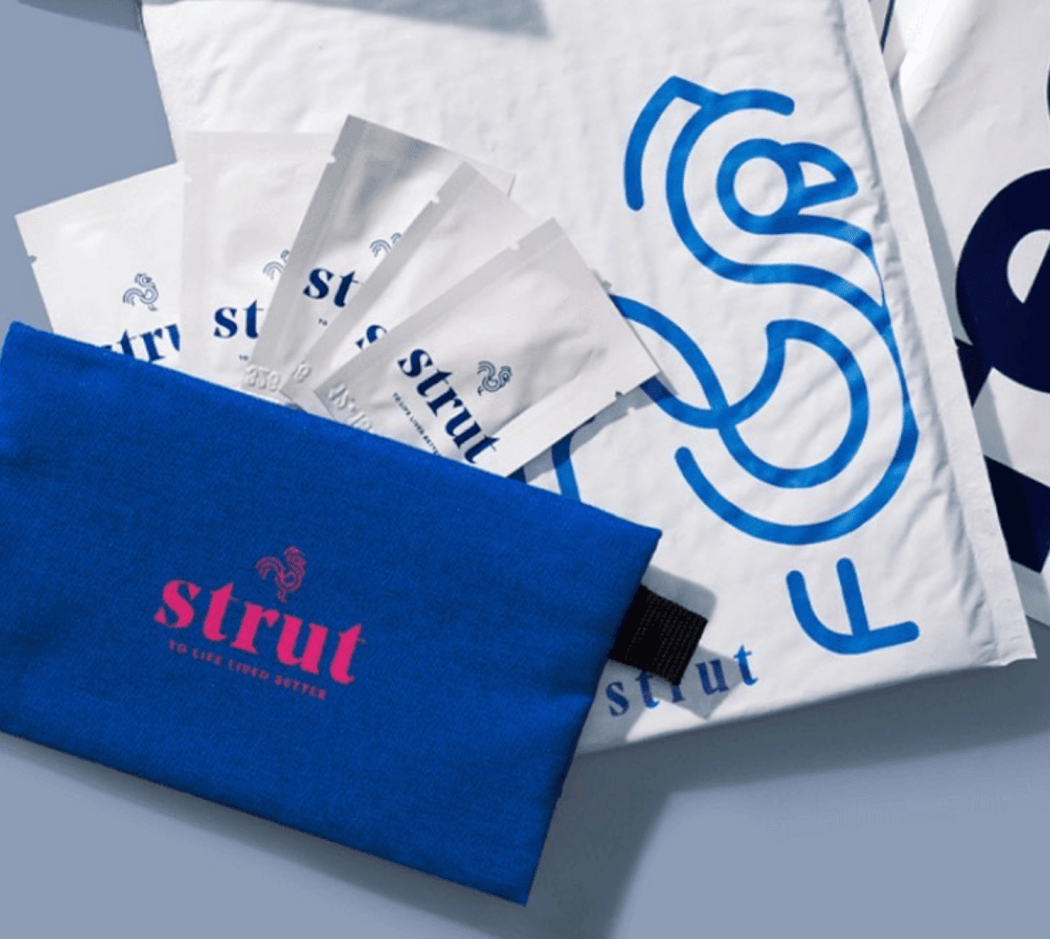 Image from: strut
Strut is a telemedicine platform that offers personalized treatment options for hair loss prevention, sexual health, and skincare. With licensed doctors available for consultation, you can get expert medical advice from the comfort of your own home. In addition to telemedicine consultations, Strut Health also provides at-home test kits to help you take control of your health and wellness. With discreet and convenient test options, you can easily monitor your health and get the answers you need without the hassle of scheduling a doctor's appointment.
Deals:
Get 15% off on your first order! Use coupon code STRUT15.
Get 15% off your first order! Use coupon code STRUT15.
---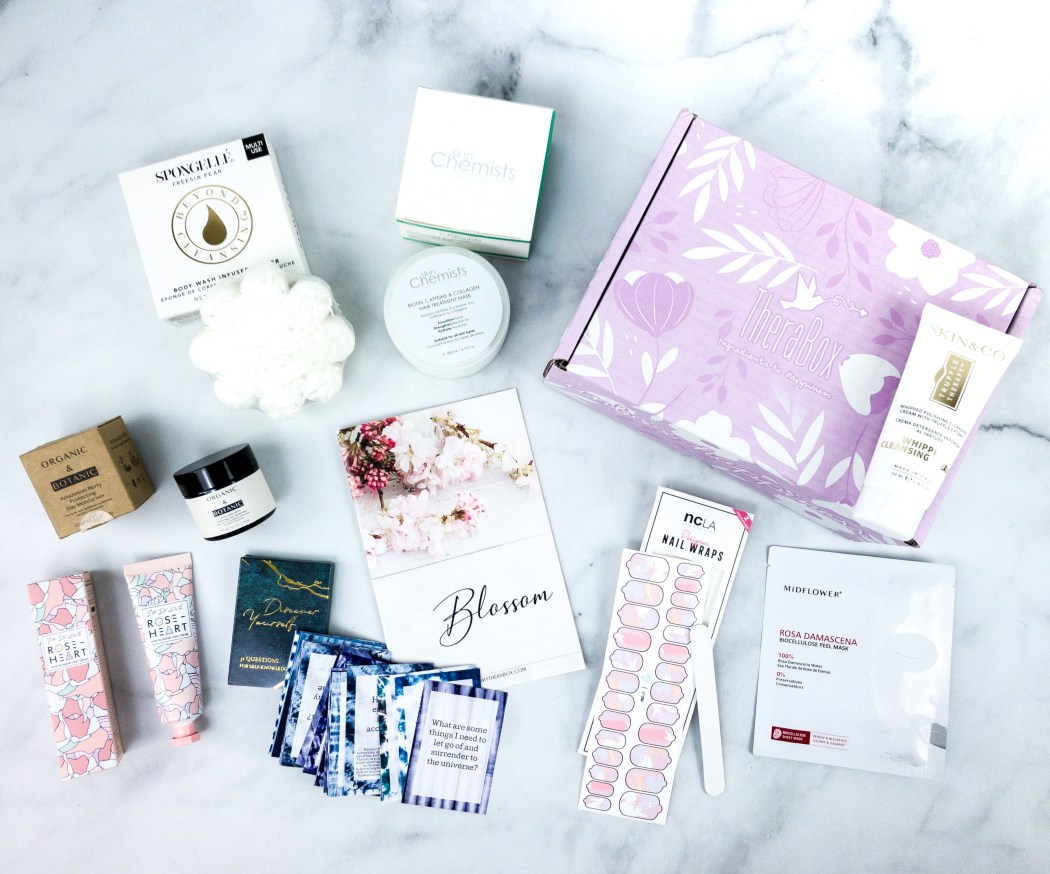 Image from: our review
Practicing therapists curated TheraBox with the intent to inspire happier lives! Each month, you'll receive a mix of carefully selected 7-8 full-size wellness products sourced from vendors that produce natural, organic, and feel-good items. It may include aromatherapy, beauty, and unique lifestyle goodies – all designed to kick stress down the curb. This box also includes at least one happiness-boosting activity inspired by research in mindfulness, psychology, and neuroscience to rewire the brain for more joy and positivity!
Deal: Get 50% off your first box when you sign up for a 3-month subscription! Use coupon code HELLO50.
---
Image from: our review
With Daily Harvest, you can get easy-to-prepare, ready-to-blend, heat-and-eat whole food and superfood plant-based vegan meals! Choose from their wide variety of superfoods in different forms like smoothies, harvest bowls, harvest bakes, flatbreads, soups, forager bowls, scoops, bites, lattes, and mylk to meet your dietary needs. You can get as many as 24 items in a box or as few as 9 and include the exact foods you want or let them fill it up with best sellers. Everything is of high quality, and they are definitely healthy and yummy! It's the easiest way to add superfoods to your diet!
Deal: Get $30 off on your first 9-item order; $40 off on your first 14-item order; and $65 off on your first 24-item order! Use coupon code HELLOSUB and Use this link to subscribe.
---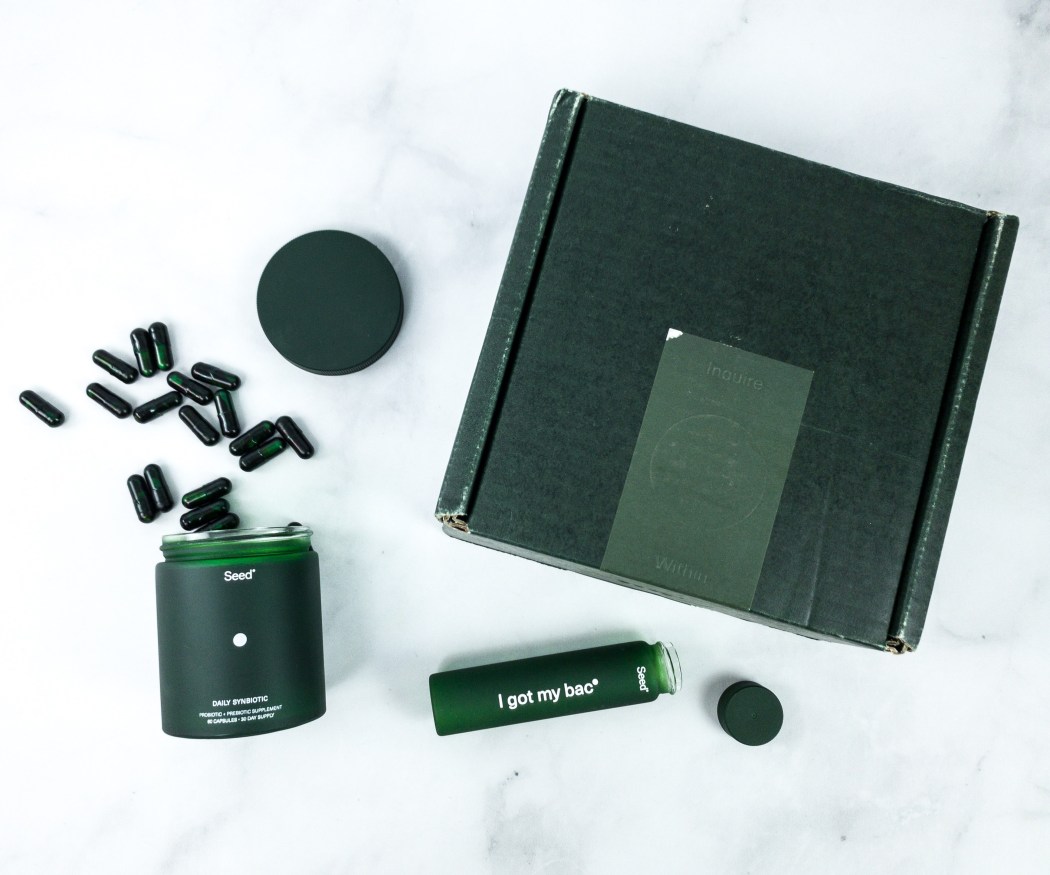 Image from: our review
Seed believes in the potential of microbes that improves human and planetary health, as they bring leading microbial research to the field of probiotics. Combined with prebiotics in one capsule, this daily synbiotic supplement benefits the digestive tract, skin health, gut immune function, gut barrier integrity, heart health, and micronutrient synthesis. Made with overall health and wellness in mind, it contains no gluten, dairy, soy, binders, or preservatives. Each monthly delivery includes 60 daily synbiotic capsules for gastrointestinal and whole-body health, plus a refillable glass jar and travel vial you can easily carry anywhere you go!
Deal: Save 15% off your first month with HELLOSUB15. Use this link to get the deal.
---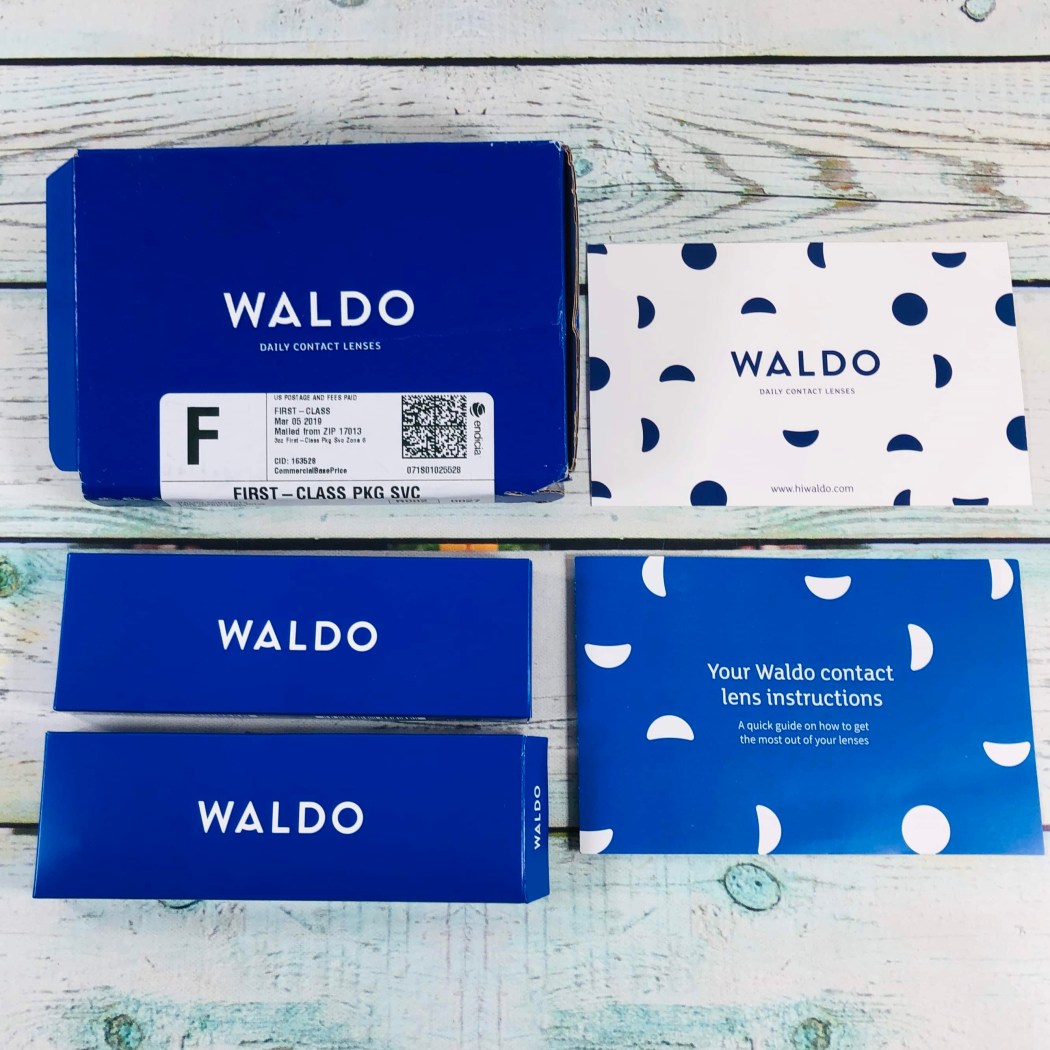 Image from: our review
With Waldo, you can get high-quality contact lenses directly from them! Aside from the easy shopping, they also ensure that you get daily contact lenses at an affordable price as they take less margin and cut out the middle man in the manufacturer to contact lens user/wearer process. Each lens is infused with high water content and oxygen transmissibility, with UV protection for all-day comfort. You can start a free trial and receive enough lenses that you can use for 10 days by just paying the shipping fee. Afterward, they'll send your lenses for when you need them, with free delivery!
Deal: Get 10 pairs of daily contacts for FREE and just pay $2.95 for shipping! Use this link to get the deal. U.S. only.
---
Image from: our review
Persona sends daily vitamin packs each month personalized and specifically curated to your health needs. You can take their nutritionist-backed 5-minute assessment for free, and they'll recommend the best vitamin and nutrient combinations unique to your body, lifestyle, diet, and wellness goals. All your needed vitamins and supplements are then packed in tear-off daily pouches for convenience. As a part of your subscription, you'll also gain unlimited access to qualified nutritionists for any questions you might have. In addition, Persona gives back to the community by providing two malnourished children with a year's supply of Vitamin A for every order shipped.
Deal: Get 50% off your first month! Deal applies automatically, just visit and subscribe.
---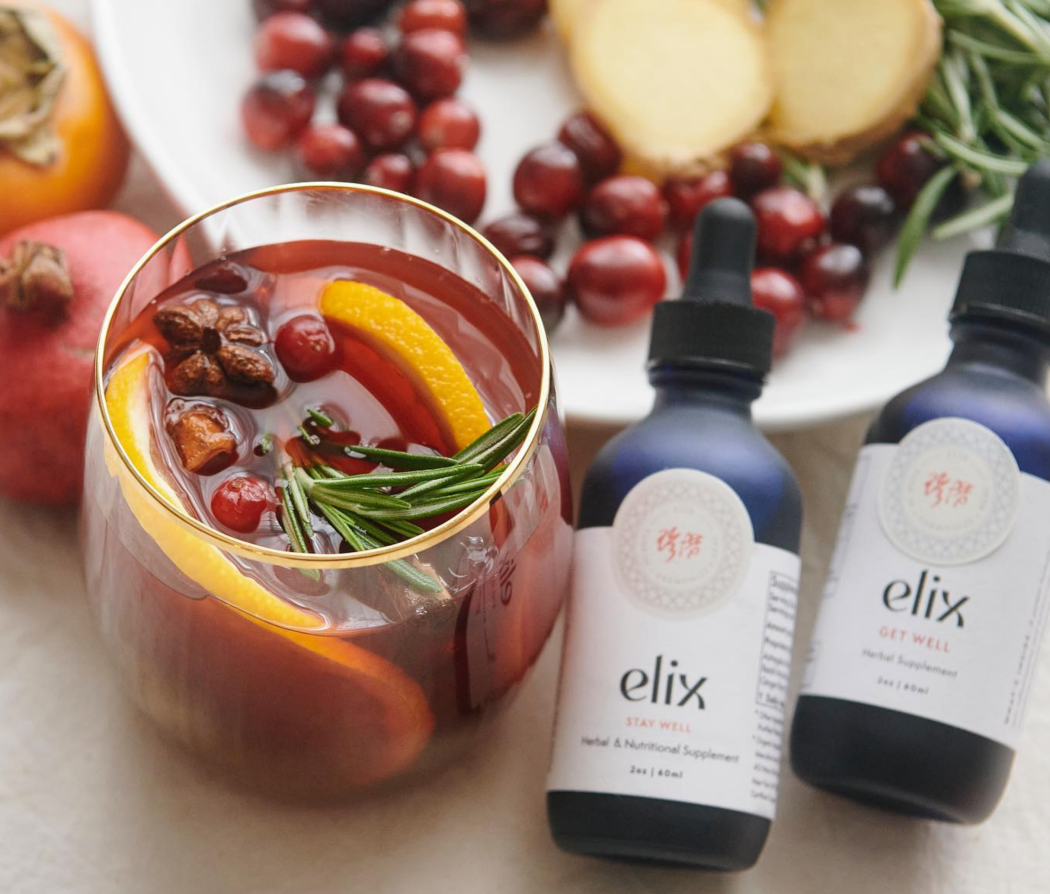 Image from: Elix
Elix provides women with herbal treatments designed to support menstrual wellness based on individual health history, symptoms, and lifestyle factors. Elix's approach is unique in that they create personalized herbal formulas that target the root causes of hormonal imbalances, rather than just treating the symptoms. If you want to know which Elix herbal treatment is ideal for you, simply take the Elix Health Assessment Test, which takes into account your unique needs and helps you find the right formula to support your menstrual health!
---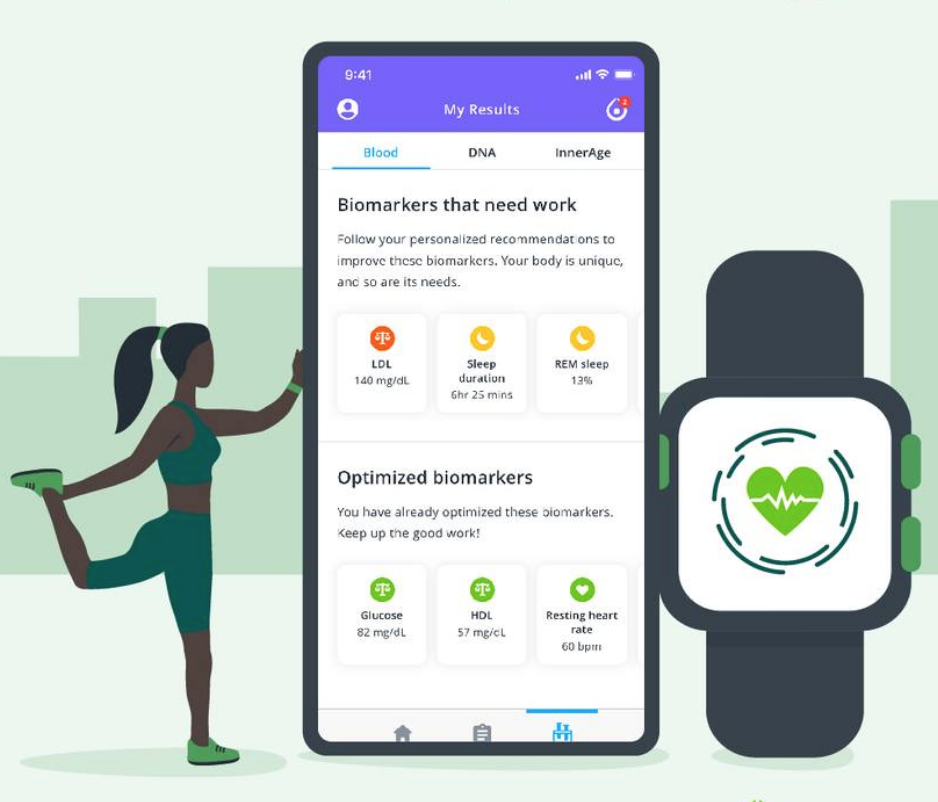 Image from: InsideTracker
InsideTracker is your personalized health and wellness companion. This innovative system delves deep into your well-being, analyzing your blood, DNA, and lifestyle to provide tailored nutrition suggestions that fit your unique needs. Collecting samples is a breeze—simply head to a nearby lab or opt for the convenience of a home kit. And with the InsideTracker mobile app, available on any smartphone, staying on track with your health goals has never been easier. With five comprehensive plans to choose from—Ultimate, Innerage 2.0, Blood Result Upload, DNA Kit, and DNA Results Upload—InsideTracker empowers you to take charge of your well-being and unlock your full potential.
Deal: Get 20% off SITEWIDE! Use coupon code ITTRACK20.
---
Image from: Brightside Health
Brightside Health is an online platform dedicated to improving health and wellness, with a particular focus on mental health. They provide accessible and convenient teletherapy and telepsychiatry services to individuals aged 18 years and older. With Brightside Health, you can receive personalized treatment plans tailored to your unique needs, ensuring timely appointments and ongoing support from licensed professionals. Whether you're facing anxiety, depression, or any other mental health concerns, Brightside Health offers a safe and compassionate space for anyone looking to enhance their well-being.
Deals:
Get $50 off your first month of FDA-Approved Medication plan! Deal applies automatically, just visit and subscribe.
Get $100 off your first month of Medication & Therapy plan! Deal applies automatically, just visit and subscribe.
---
Image from: Found Health
Found Health is an innovative online platform that offers personalized and science-based weight care plans. They go beyond weight loss, emphasizing holistic health care. Begin by completing a comprehensive survey that explores your health goals, lifestyle, and medical history. A team of board-certified doctors will then analyze your information to craft a personalized health plan, encompassing weight management and beyond. Benefit from virtual consultations with top-notch clinicians, gaining expert guidance at your convenience. You'll also enjoy tailor-made programming, nourishing recipes, and a wealth of enlightening health articles. With the powerful Found Health app, effortlessly track your progress and celebrate every step towards a vibrant, thriving life.
---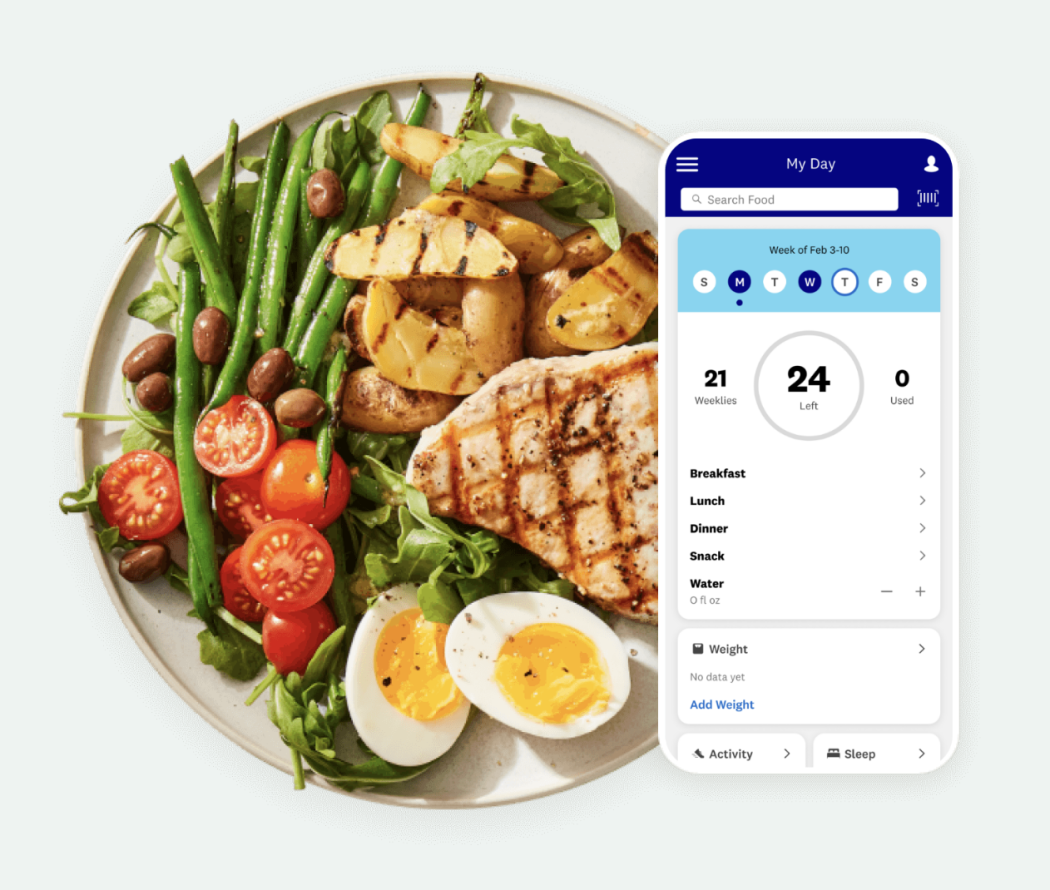 Image from: WeightWatchers
WeightWatchers offers a program tailored to guide you toward your health and wellness goals. It's all about shedding those extra pounds while cultivating healthy habits. With the power of advanced nutrition science, you'll learn how to relish your favorite foods in a way that aligns with your goals. The user-friendly WW app acts as your personal companion on this journey, enabling you to track your progress, discover delicious recipes, connect with fellow members, and receive valuable support from your coach. The ingenious Points system makes the process even simpler by steering you toward nutritious choices and suitable portion sizes.
---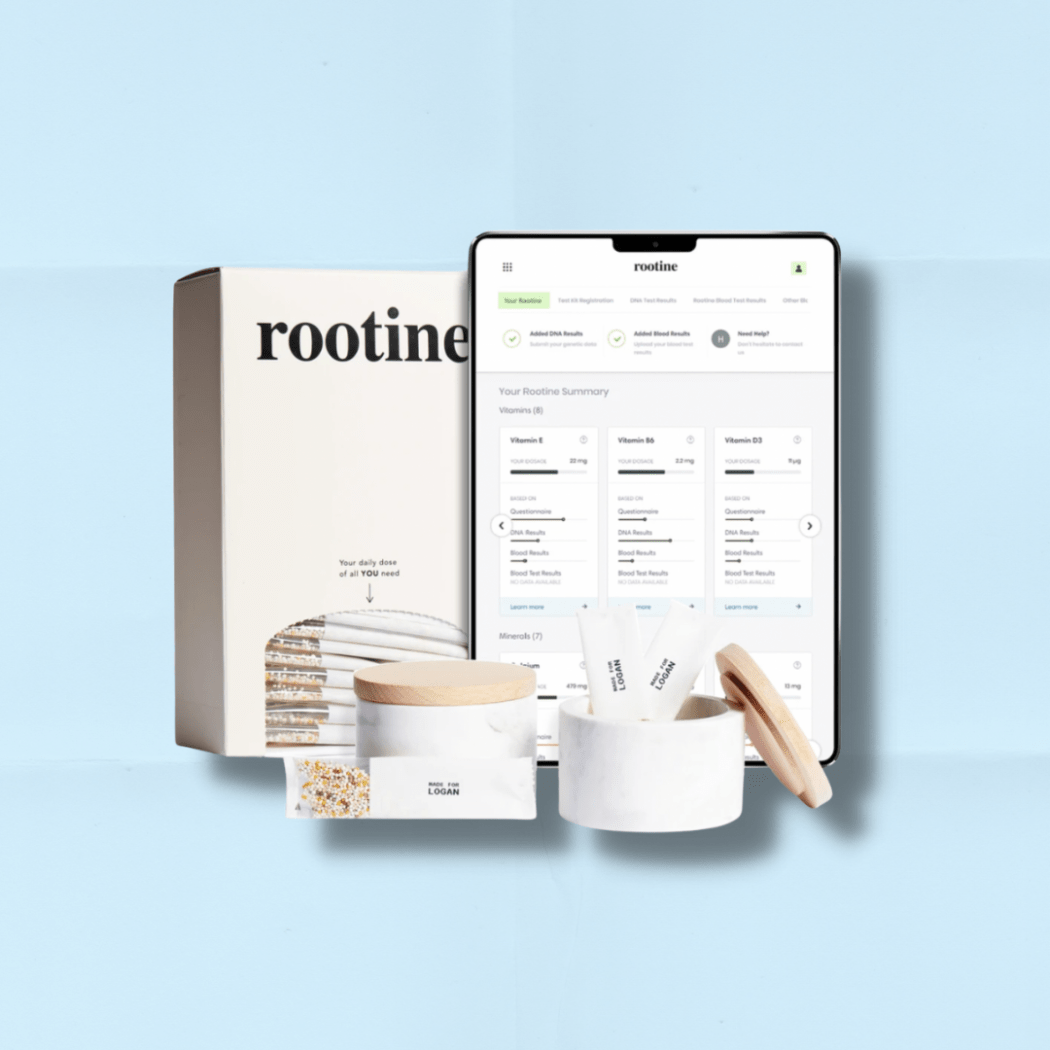 Image from: Rootine
Rootine is a unique subscription service that combines personalized multivitamins with convenient at-home health tests. By carefully analyzing your health data, including factors like your DNA, blood markers, hormones, diet, and activity levels, Rootine tailors solutions to fast-track your health journey. Getting started is a breeze—simply complete a lifestyle questionnaire, and you can easily order your health tests and precision multivitamin membership. With Rootine, you'll receive a Smart Multivitamin containing up to 20 personalized nutrients, ensuring you get the support your body needs to thrive.
---
And there you have it, our list of the top health and wellness boxes for 2023!
Check out our list of all the best subscription boxes in every category!