Eating healthy, taking supplements, taking care of your body, mind, and overall well-being – there are subscription boxes that can help you achieve your health goals and live your life to the fullest. As the saying goes, "you are what you eat". There are several subscriptions that offer nutritious easy meals, or even snacks that you can eat without the guilt. There are vitamins and supplement boxes as well that support your daily nutritional needs. One thing that you will love about them is that they require less time with preparation and more time for enjoyment. Being healthy has never been this great and easy!
We asked our health-conscious readers to include what they think are the boxes fit to be included in the list of best health and wellness boxes. Hear them out as here are the boxes that they tagged as bests of the best.
The Top 11 Health & Wellness Subscription Boxes Our Readers Recommend!
Here are YOUR favorite subscription boxes!
Image from: our review
What You Get: You can get easy to prepare, ready-to-blend, heat or eat whole food and superfood plant-based vegan meals from Daily Harvest! You can choose from their wide variety of superfoods in different forms like smoothies, harvest bowls, soups, lattes, overnight oats, and chia parfaits. They are definitely healthy and yummy!
Learn more about this subscription by visiting the Daily Harvest Reviews!
Price: Prices start at $6.79 for Forager Bowls, Oat Bowls, and Chia Bowls. Smoothies and Soups start at $8.49 and Harvest Bowls and Flatbreads start at $9.79. Get the medium box (14 items) and save $10 or the large box (24 items) for $25 savings.
Deal: Save $25 on your first box! Use coupon code HELLOSUB and Use this link to subscribe.
---
Image from: our review
Great concept, service and product. I greatly appreciate the friendly, caring and efficient help I received by chat today. -Heather Alanis

I personally love the vitamins that are in my pack! They have changed my life honestly!! It helps with energy my mood my bowel movements….I love them! -Andrea Armenta

Lengthy questionnaire and takes medicine usage into account. -Debbie
What You Get: Formerly known as Vitamin Packs, Persona sends vitamins and supplements each month that are personalized and specifically curated for you. You can take their assessment for free, and they'll send you the products based on your needs. Also, Persona gives back to the community by providing two malnourished children with a year's supply of Vitamin A for every order shipped, through the Vitamin Angels® program.
Find out more about the subscription by checking out the Persona Review!
Price: The subscription starts at $30 each month and will vary depending on personalized picks.
Deal: Get 60% off your first month! Deal applies automatically, just visit and subscribe.
---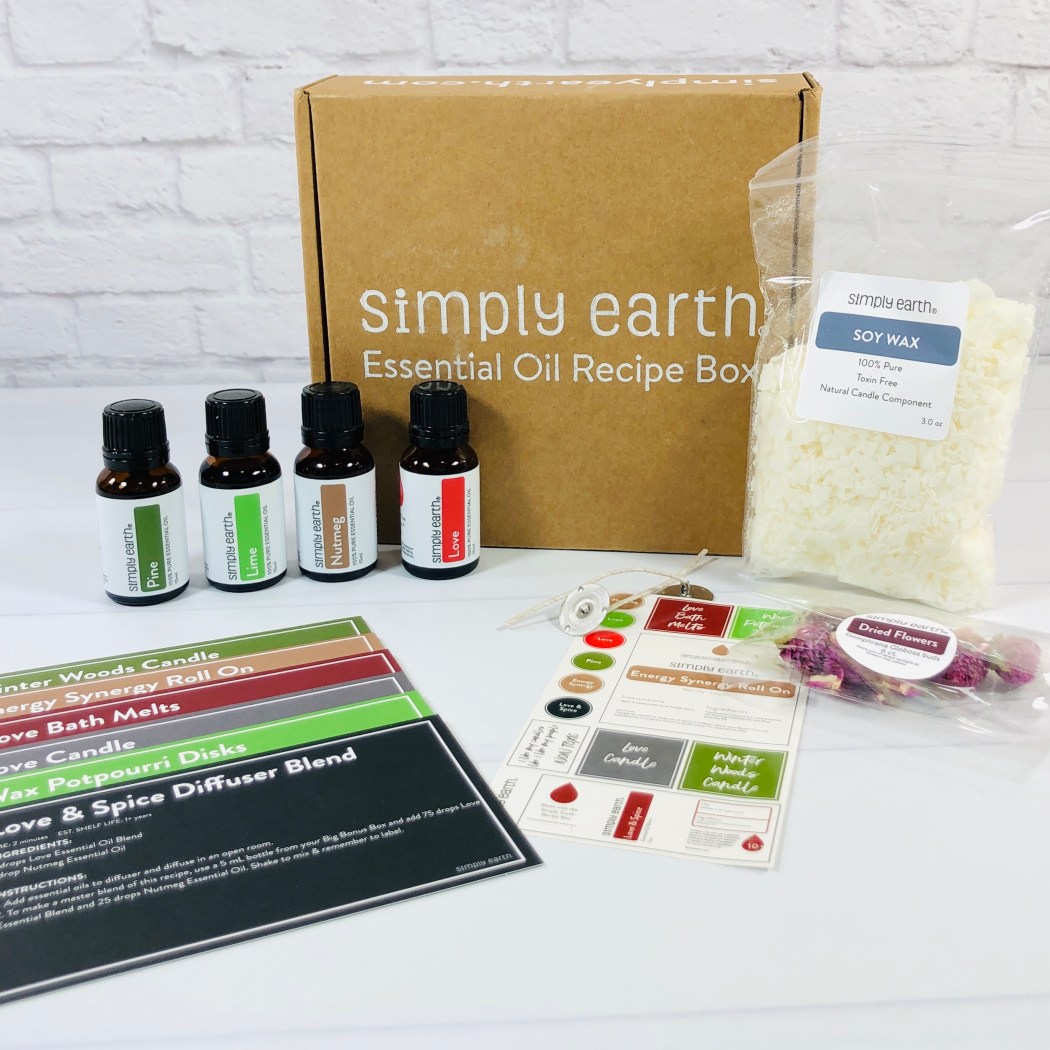 Image from: our review
Gives you amazing essential oils along with all the education and goodies needed to use them in all areas of your life! -Bridget Y

Helped me go non toxic. Love the company -Michelle

I am appreciating learning different holistic ways to help manage symptoms of not feeling well. I am learning how different oils can help calm and soothe as well as boost your mood. -Amy Rae

With this subscription box you'll learn how to make your own health and wellness essential oil recipes for things such as pain relieving salves and balms, healthy bath salts and bombs, and so much more. All toxin free and healthy. Know what's in the products you make and use -Jodi
What You Get: Get the essential oils that you need to fulfill your clean routine with the help of Simply Earth! You can use these oils in so many different things like beauty products, cleaning items, or for relaxation. Each month comes with a theme and you will receive 4 full-sized 100% pure essential oils plus 1-2 extras and bottles to make 5 to 6 recipes. They will also include more ideas and recipes on how else you can use the oils, outside of the recipes included!
See our Simply Earth Reviews and learn more about this amazing subscription!
Price: The subscription costs $39 each month.
Deal: Receive a FREE Big Bonus Box with your first box. Deal applies automatically, just visit and subscribe. Plus, get a $40 gift card you can use for your next box or future purchases!
---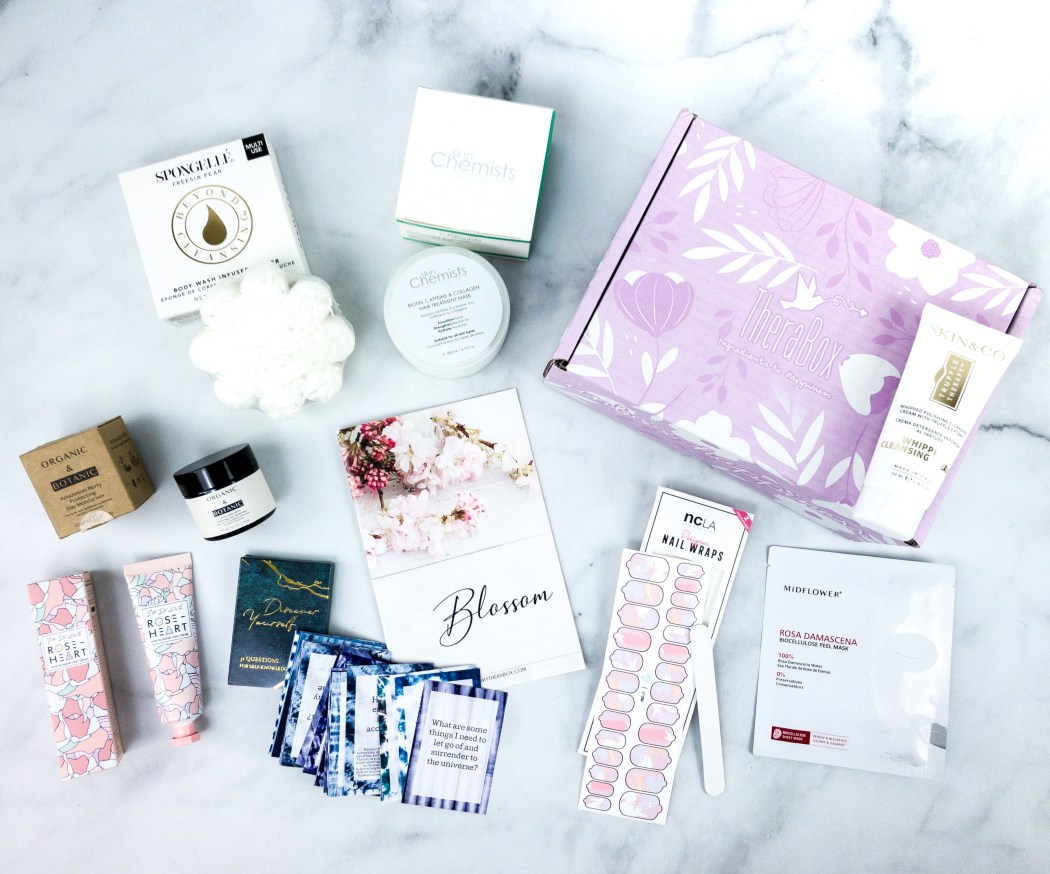 Image from: our review
A spa day for your soul. -vodakira

As a fellow therapist, I truly appreciate the thought that goes into each product to improve self-care and wellness! It's such a unique experience!! -Laura Underwood

I got my box and I'm VERY PLEASED! There were so many items inside and I didn't even realize 2 of them because it was packed so well. Way to go Therabox! Great treat for self -Adeana Wilson
What You Get: Practicing therapists curated TheraBox with the intent to inspire happier lives. Each month, you can get 4 to 6 wellness products sourced from vendors that produce natural, organic, and feel-good items. This box includes at least one happiness boosting activity inspired by research in mindfulness, psychology, and neuroscience to rewire the brain for more joy and positivity!
Check out TheraBox Reviews and find out more.
Price: The subscription box costs $34.99 each month.
Deal: Get 10% off your first order! Use coupon code HELLO10.
---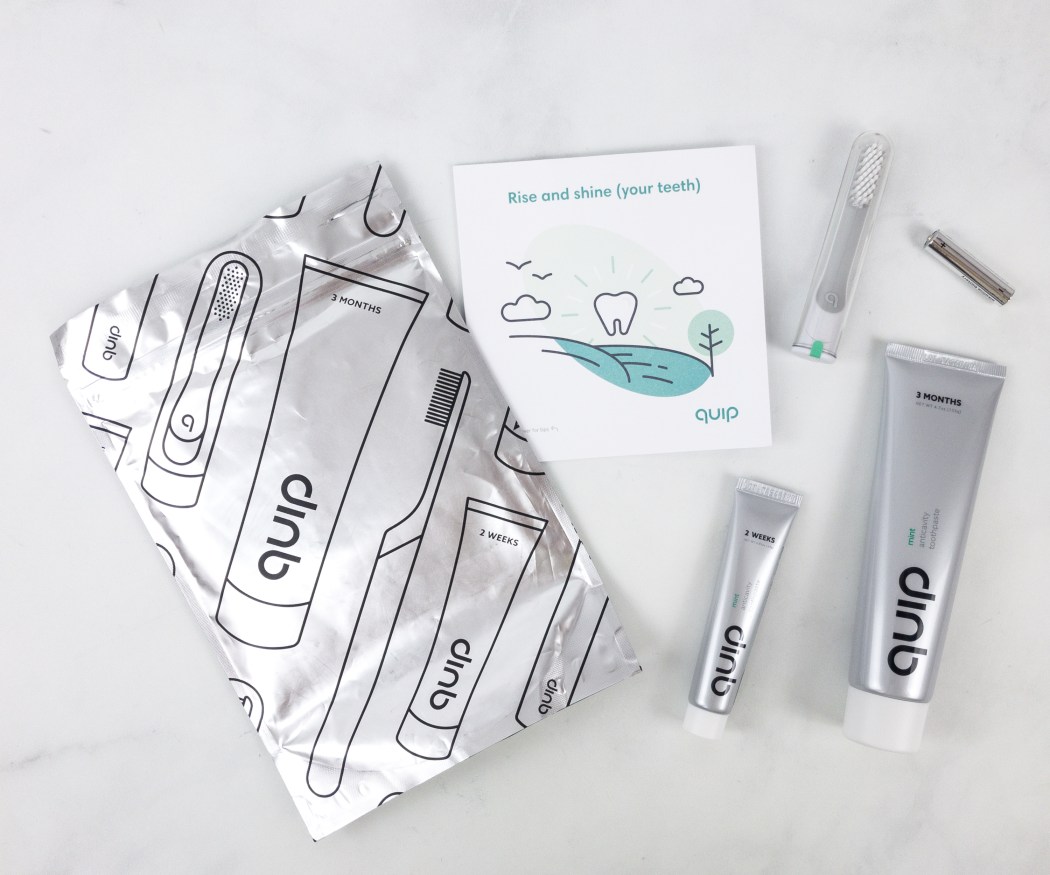 Image from: our review
I didn't realize I was brushing the wrong way and not long enough! quip is a total game changer. -Emily

Been using for over a year now…I bought this to see if it was worth all the hype, and it was! -Tatiana

It all seemed too good to be true, to easy to be useful, too perfect to be real, but it is all of those things. -Rick
What You Get: Keeping your mouth healthy is easy with quip! You can get the starter set that includes a sonic vibrating electric toothbrush with timer mode, a holder stand, and an anti-cavity mint toothpaste. You can also get the refill plan that ships every quarter.
Check out our quip Reviews to know more!
Price: The starter sets start at $45, and refill plans start at $10 per quarter.
---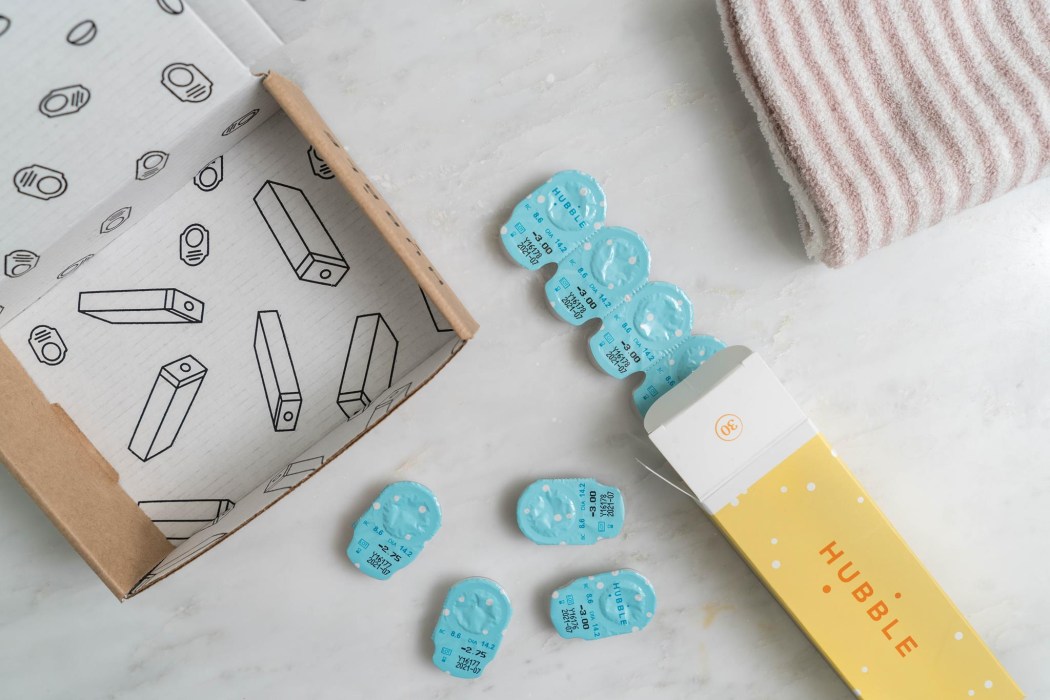 Image from: Hubble
There monthly contact lens make it so I never forgot and am always seeing brightly. – Ricky

This is literally the only brand of contacts that works for me. I've tried all of the major brands and was ready to give up. I love my Hubble Contacts! -Anna H

I absolutely love Hubble. They are incredibly comfortable…Plus, their customer service is a bomb. Seriously, I totally recommend. Leila F
What You Get: Get high-quality and affordable contact lenses from Hubble! They make daily contacts with quality and comfort in mind. They partnered with St. Shine, an FDA-approved contact lens manufacturer with more than 20 years of experience, and they already produced billions of high-quality lenses, worn worldwide from New York to Tokyo.
Price: You can subscribe for $39 per month, plus $3 for shipping and handling.
Deal: Get your first box (15 pairs) FREE! Just pay $1 for shipping! Deal applies automatically, just visit and subscribe.
---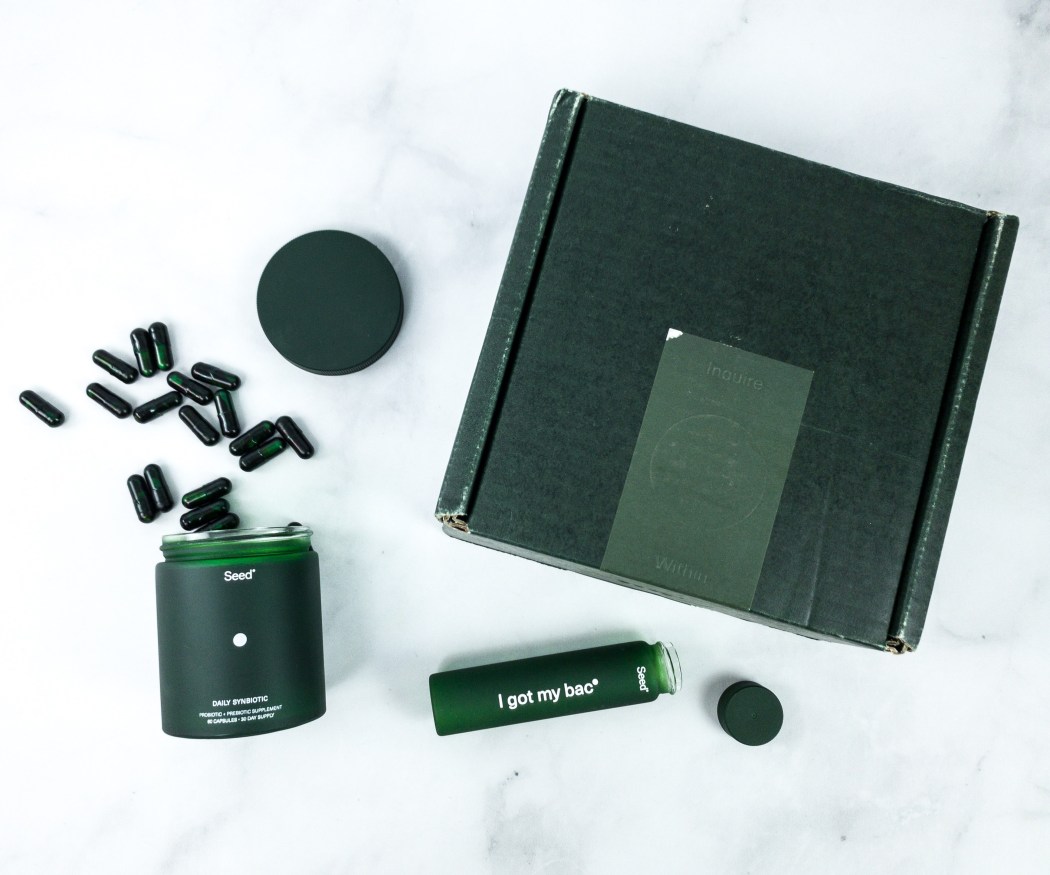 Image from: our review
What You Get: Seed believes in the potential of microbes that improves human and planetary health, as they bring leading microbial research to the field of probiotics. It is a daily symbiotic subscription where you'll receive 60 capsules that have systemic benefits beyond digestive health, including heart, skin, immune system, metabolic, and reproductive health. The Daily Synbiotic is available in both male and female formulations.
Read our Seed review to learn more!
Price: The subscription cost starts at $49.99 each month, plus free shipping within the US, and a flat rate for international shipping.
Deal: Save 15% off your first month with HELLOSUB15. Use this link to get the deal.
---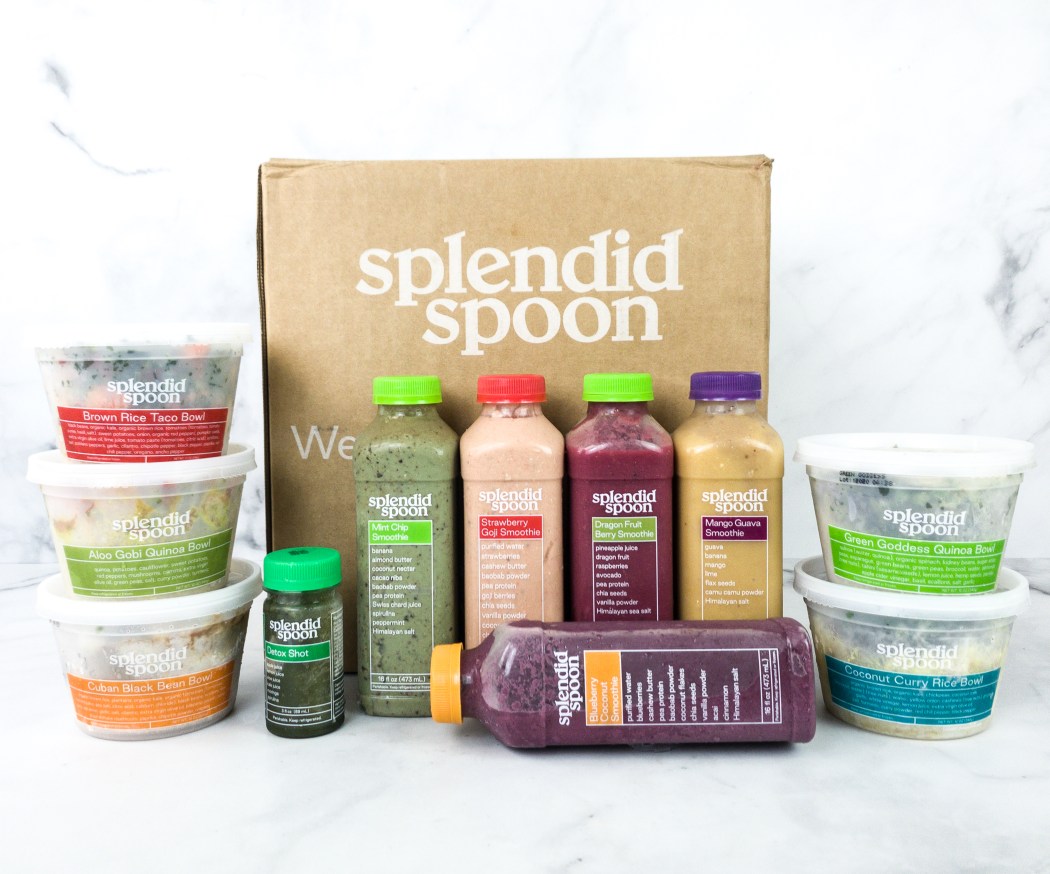 Image from: our review
Not only are the meals yummy and flavorful, but I've lost weight and feel great! I am sleeping better and just feel better overall. -Anne A

I have to say, there isn't a single menu I don't like. I have many favorites, but they are all delicious and filling. – Elana

I feel so much better knowing I don't have to stress about complete nutrition on a vegetarian diet! I have lost 20lbs since switching. -Abigail
What You Get: Receive a weekly delivery of ready-to-eat smoothies and soups with Splendid Spoon! You can choose a plan from Lunch, Breakfast+Lunch, or Breakfast+Lunch+Reset. They also offer a new plan where you can include dinners as well. Each week, the subscription will send plant-based and gluten-free meals, and orders can also be customized by including ingredient avoidances and telling them flavors that you don't like to receive. They also have a health program that is really easy to follow: 1 plant-based meal/per day, 15 minutes of mindful practice in a day, and a very supportive community.
Check out Splendid Spoon Reviews for more!
Price: The subscription starts at $65 per week.
Deal: Get $60 off your first 3 boxes! Deal applies automatically, just visit and subscribe. First 3 boxes must be ordered within 90 days from the shipping date
---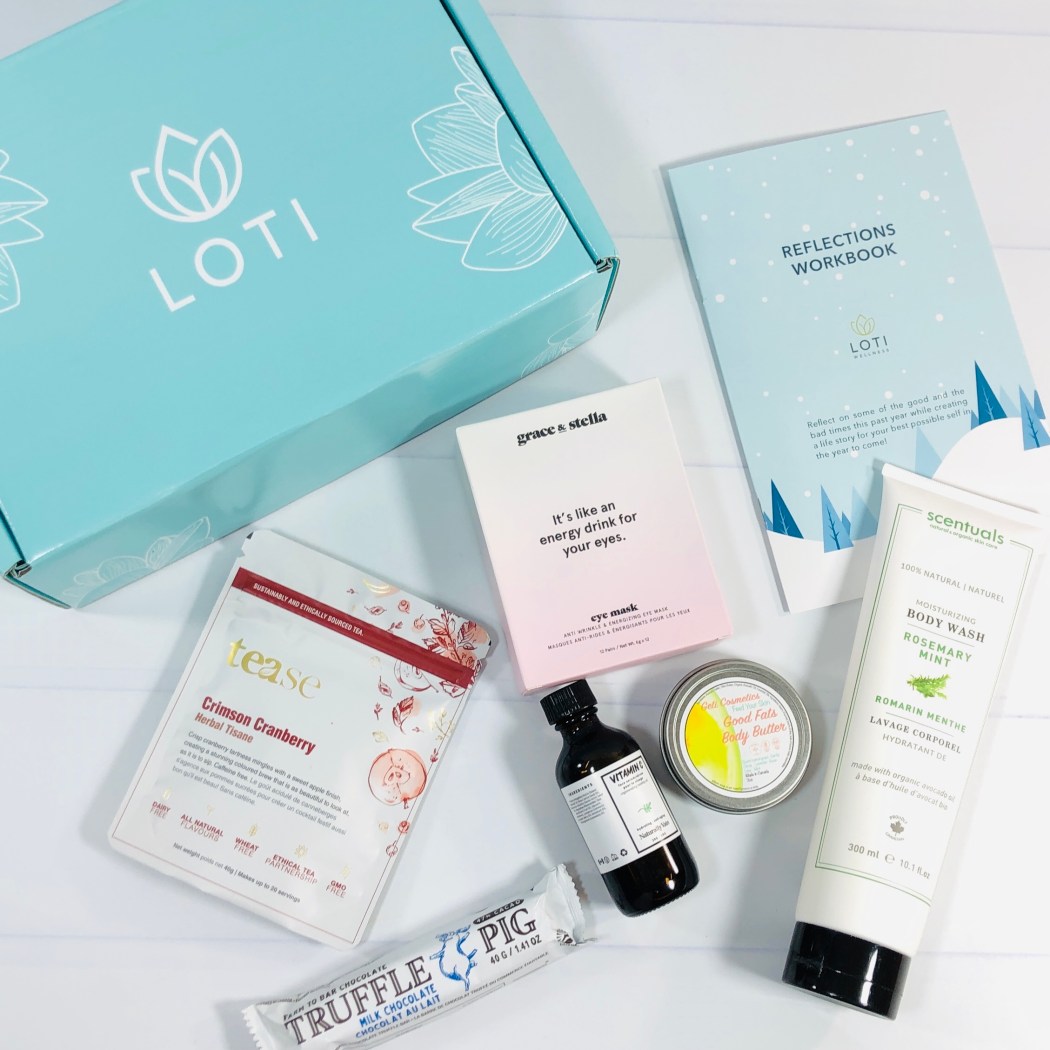 Image from: our review
A well-rounded box of health and wellness goodies.

I am such a sucker for anything wellness related, and this subscription box is a nice little surprise each month that is filled with products from small businesses to amp my wellness habits and routines. -Jill Duraj

Thank you Loti for making sure I smile everytime I get my order. -Melissa Lai
What You Get: Loti Wellness is a box from Canada that focuses on self-care! The box comes with a monthly theme curated by therapists that focus on items and rituals to promote positivity and self-improvement. Loti also works with local brands and small businesses, to choose cruelty-free and natural products. You can also choose when you want to receive your box: monthly, bimonthly, or quarterly, or you can purchase a one time box to see if it's something that you're interested in continuing.
Find out more by visiting the Loti Wellness Reviews!
Price: The box is $55.95 CAD (approx. $43.89 USD) a month with lower prices on 3-month, 6-month, or 12-month subscriptions.
Deal: Get 15% off your first monthly subscription! Use coupon code LOTUS15.
---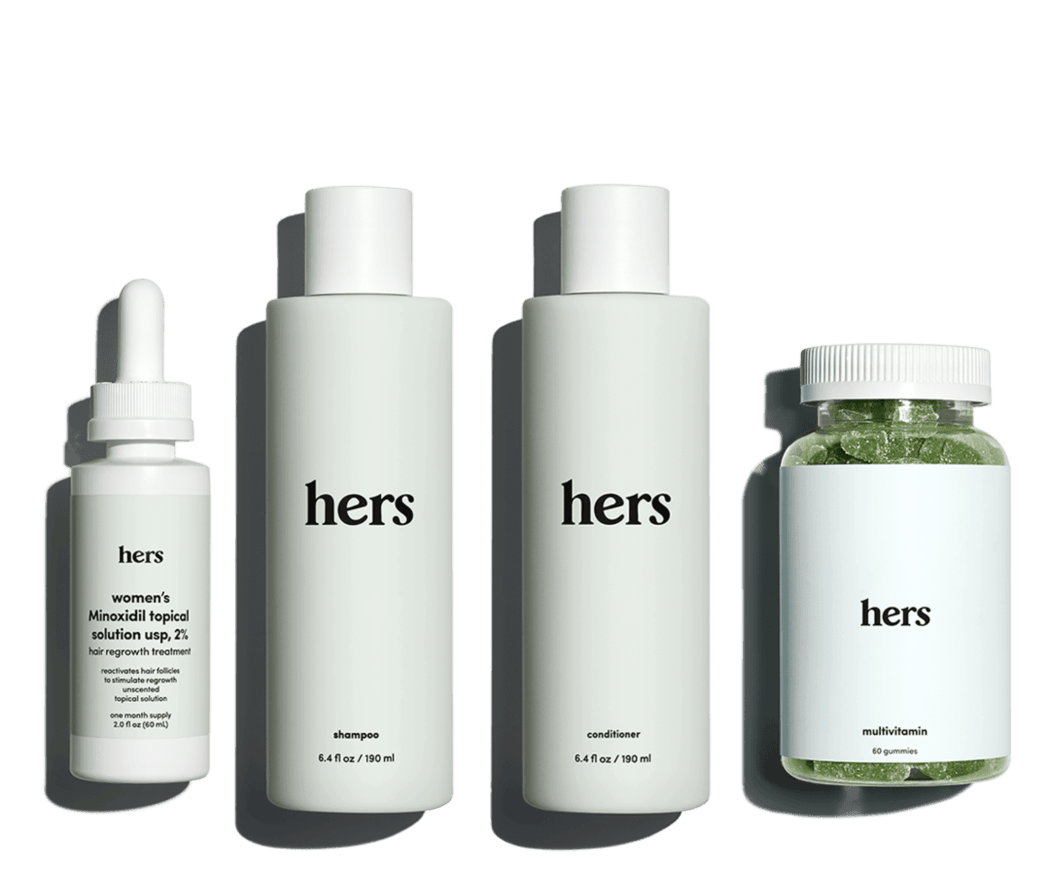 Image from: Hers
What You Get: Hers makes self-care easy for women. They have a selection of products and supplements, ranging from skin and hair to sexual care. All you have to do is to make a profile and let the subscription suggest what you need by talking with a physician. Receive the products right to your door, all on your terms, plus free shipping!
Price: The prices will depend on the products and subscriptions you get, depending on your profile. Acne cream is $34, the complete hair kit is $44. Latisse is available for $159. Biotin gummies are $16 and your monthly birth control is $30.
Deal: Get The Clear Skin System for just $10 per month for 2 months, instead of $39 per month! Deal applies automatically, just visit and subscribe.
---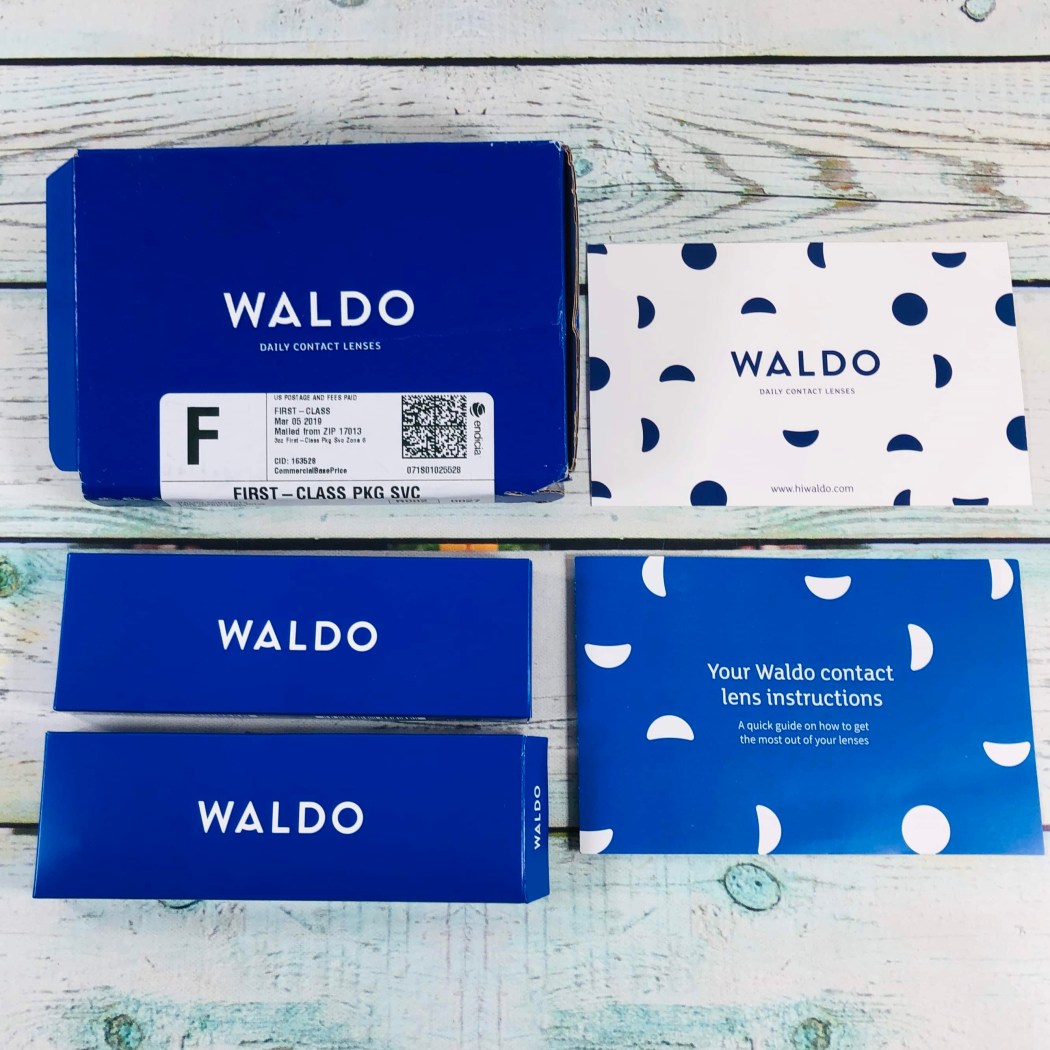 Image from: our review
I love waldo! It's convenient and I've never encountered any issues with my contacts. You get to choose when you want your contacts delivered. It's great! -Erica C.

I got my second package of vitamin lenses, and they are even better than the usual ones. My eyes dont hurt, and I can wear them all day. -Aleksandra

Very professional packaging, great ship time, and quality contact lenses. Thinnest contacts I've ever worn- you can barely feel them. -Kelsey
What You Get: Get your high-quality contact lenses directly from Waldo through online shopping. Aside from the easy shopping, they also ensure that you get high-quality products at an affordable price as they take less margin and cut out the middle man in the manufacturer to contact lens user/wearer process. You can start a free trial and receive enough lenses that you can use for 10 days by just paying the shipping fee, then start a plan that you can also set your own frequency, on when you want to receive them.
See high-quality lenses we've received by visiting the Waldo Reviews!
Price: Get a month's supply of lenses for $39 ($19.50/box) and lower on 3-month ($18/box) or 6-month ($17/box) subscriptions.
Deal: Get 10 pairs of daily contacts for FREE and just pay $2.95 for shipping! Use this link to get the deal. U.S. only.
---
And there you have it, our list of the top health and wellness boxes! Which one is your favorite?
Want more? Make sure to check out all the readers' choices for the best subscription boxes in every category!
Say Hello to More Health-Full Subscription Boxes!