Stock up your wine cellar with bubbly and crisp flavor you don't wanna miss! Getting bottles of champagne and sparkling wines is easy with wine clubs. These clubs give you the opportunity to experience high-quality wines without you leaving the comforts of your home. From the familiar sparkling taste you know to even rare and vintages champagnes you want to sample, these wine clubs make your taste buds' dreams come true!
Make every moment fun with a pop of champagne or sparkling wine. Whether it's for yourself or a gift to someone, these wine clubs for champagne and sparkling wines will give anyone the reason to celebrate even the smallest of things.
If you find it hard to choose which wine clubs to join, you can check out the best wine club for champagne and sparkling wines listed below.
The Best Champagne & Sparkling Wine Clubs!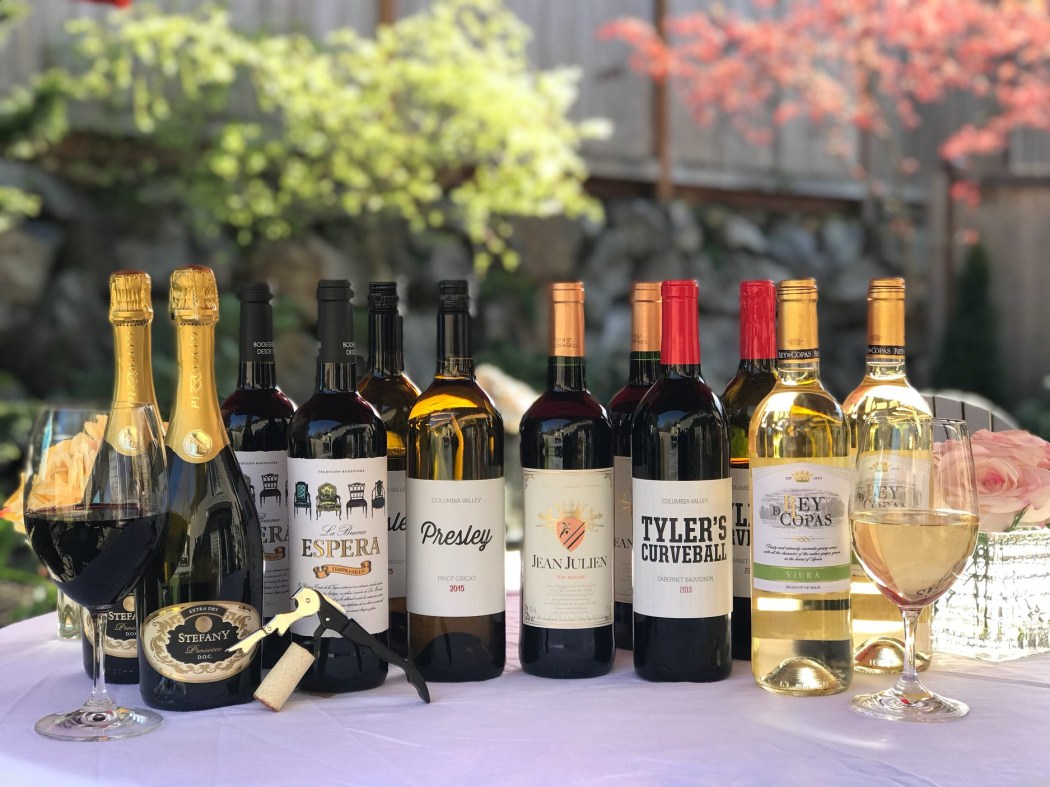 Image from: Cellars Wine Club
What You Get: Treat your taste buds to some champagne with Cellars Wine Club Champagne Sparkling Club. Explore new flavors and discover a favorite every month. Receive 2 bottles of the best hand-selected, handcrafted sparkling wines from the US and abroad, delivered to your door in your chosen delivery frequency. It also comes with wine tasting notes, tips, and even insights into the wine scene. Cellars Wine Club offers a 100% "no bad bottle" guarantee. Let them know, and they'll instantly replace it for you.
Price: The Sparkling Wine Club starts at $69 per month.
---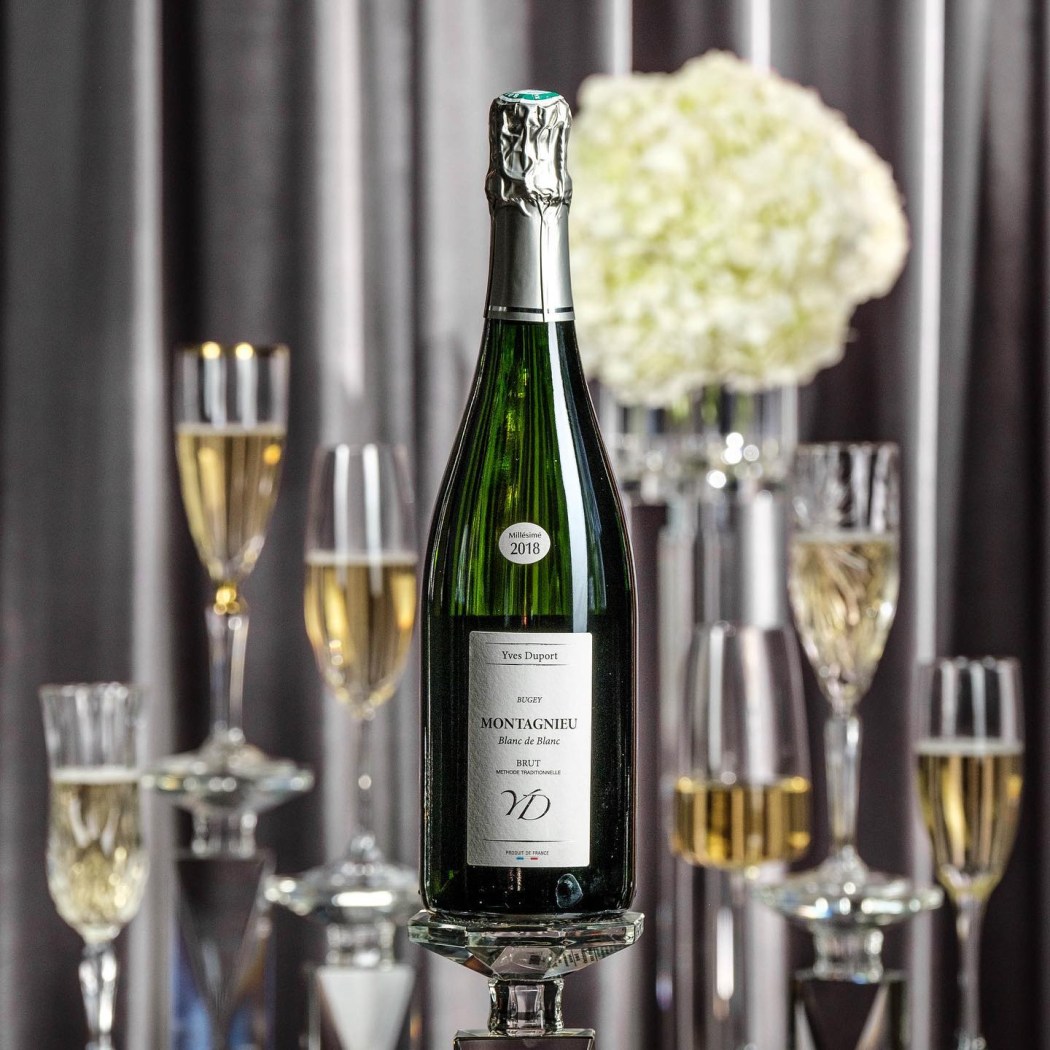 Image from: Dry Farm Wines
What You Get: Dry Farm Wines offers wines that are lab-tested to ensure they contain less than 1g/L of sugar, low in sulfites, and lower in alcohol. They curate high-quality natural wines from small family farms so you can have a taste of pure artisan wines with no additives comfortably in your home each month. Experience bubbles and a refreshing flavor with 3 or 6 bottles per shipment from the Sparkling Membership. All you have to do is wait for it to come knocking at your door, pop a bottle, pour and enjoy!
Price: Receive 3 bottles of sparkling wines for $94 a month.
---
Image from: Club Cuvée
What You Get: Club Cuvée does all the work, so you don't have to! This wine club scours the globe to bring you exclusive wines selected based on your taste preferences at prices that work for you. They'll send 2 bottles of small-batch champagne sourced from their exclusive partner growers in France straight to your door each month or every 2 months – you choose! Each bottle you'll receive is handpicked from a curated collection to match your palate. You'll get to discover great champagne ideal for any type of occasion, and yes, no box contains the same flavor!
Price: Subscription costs $99 per month.
---
Image from: The Sip
What You Get: The Sip is a bi-monthly subscription offering luxury sparkling wines to your door. Get a taste of the best sparkling wines without breaking the bank! Providing a fun tasting experience at the comfort of your home, they'll send a box containing three 187ml bottles or one 375ml bottle and one 187 ml bottle of sparkling wine, a special gift, and $10 reward points towards a full-size bottle. Along with it comes a newsletter featuring each wine in your box as well as seasonal pairings and cocktail ideas to maximize a truly unique wine experience. And for every Sip purchase, they give access to clean water for women and children in need.
Learn more on The Sip Reviews.
Price: Get the box for $59.95, delivered every other month.
---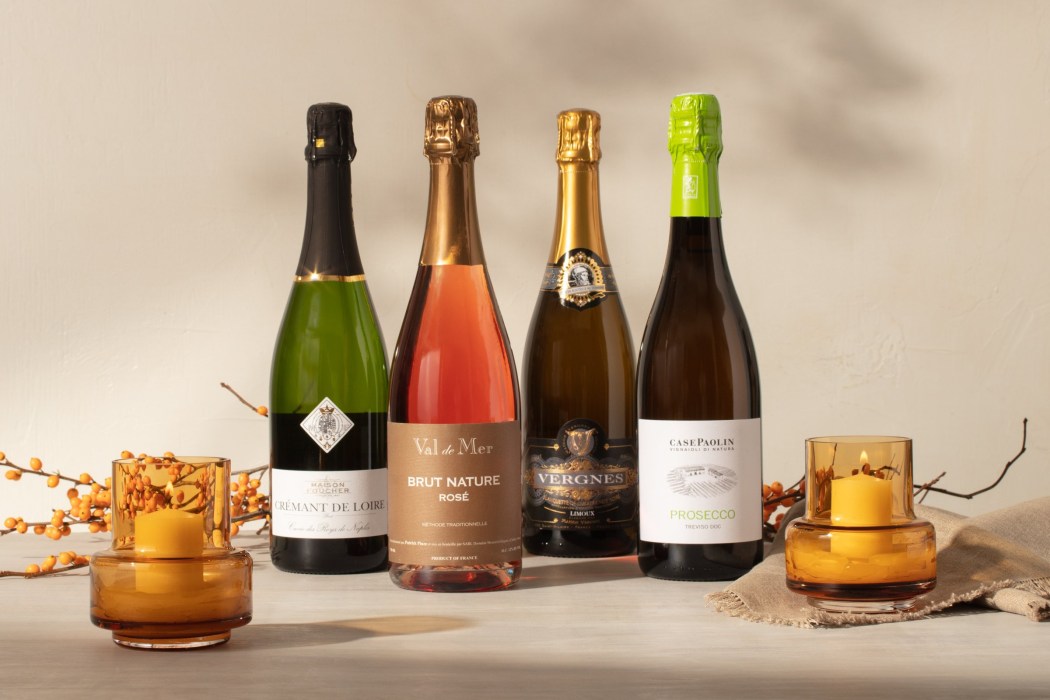 Image from: Plonk Wine Club
What You Get: Focused on delivering small-batch, organic, and biodynamic wines, Plonk Wine Club is one of the top-rated wine clubs you can go for! Having a certified and passionate wine expert as the founder, you can definitely trust every wine from this subscription. Find rare hidden gems made by the world's best boutique wineries – no pesticides, colorants, artificial sugars, alcohol enhancements, or chemicals of any kind, ever! The Mixed Wine Club includes a mix of reds, whites, rosé, and bubbly in 4, 6, or 12 bottles per shipment, depending on how many would you like to receive! You can also opt for the Holiday Sparkling Wine Sampler and receive one bottle of bubbly drink from their four stellar selections. Join the club and experience unique wines at an incredible value. All you have to do is grab a glass and pop a cork!
See Plonk Wine Club Reviews and know more.
Price: Prices start at $110 per month for 4 bottles of wine.
Deal: Save $20 on your first wine club shipment! Use coupon code SUBSCRIBE20.
---
Image from: Fatcork
What You Get: Fatcork's goal is to share the best champagnes in the world with everyone, and that's why they work exclusively with small, family-run grower champagne houses to bring the highest quality bubbles from France. Each quarter, you'll receive 3-6 bottles of hand-selected champagnes just for the club, depending on the plan you've chosen. If you're a newbie, Classic (3 bottles of fatcork's selection) is the one for you. Fancy (4 bottles) and Extra Fancy (6 bottles) is the ideal subscription tier if you want to receive prestigious selections in addition to three fatcork selection. Each bottle comes with detailed tasting notes to help you learn more about your champagne while enjoying great taste at the same time!
Price: Classic subscription costs $199/quarter, Fancy is $249/quarter, and Extra Fancy is priced at $349/quarter.
---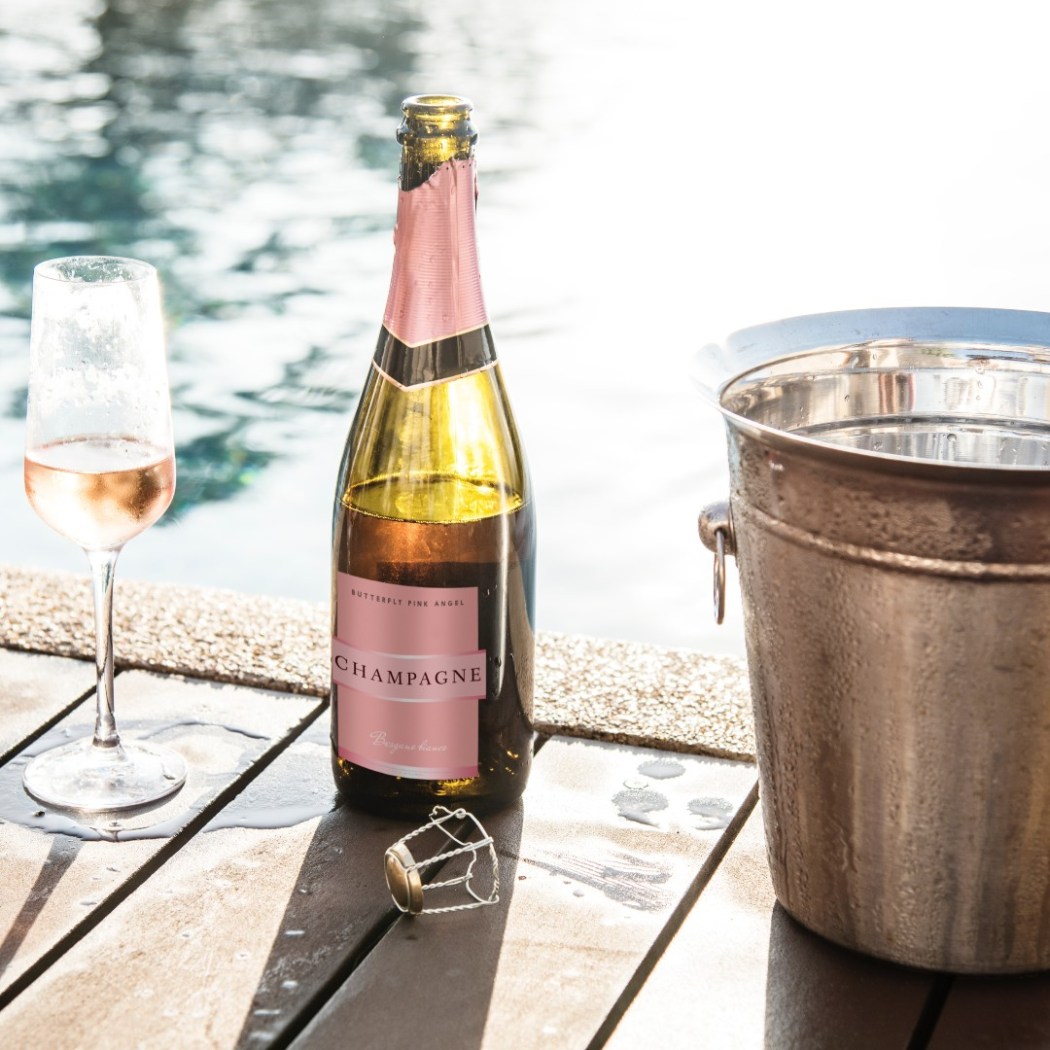 Image from: Sparkling Wine Club by Vinesse Wines
What You Get: You'll never have to worry when to restock your wine cellar as Sparkling Wine Club by Vinesse Wines will deliver bottles directly to your door. This wine club lets you customize your shipment. You have the option to choose 3, 6, or 12 bottles of sparkling wines, and how often would you like to receive a shipment in a year – 5x or 2x a year! Discover and enjoy sparkling wines from small batches, talented wine masters in wine regions such as France, Spain, Italy, and Portugal! Each shipment also includes wine tasting notes to help you enjoy the most of your wine!
Price: Sparkling wine prices start at $25, plus shipping and tax.
---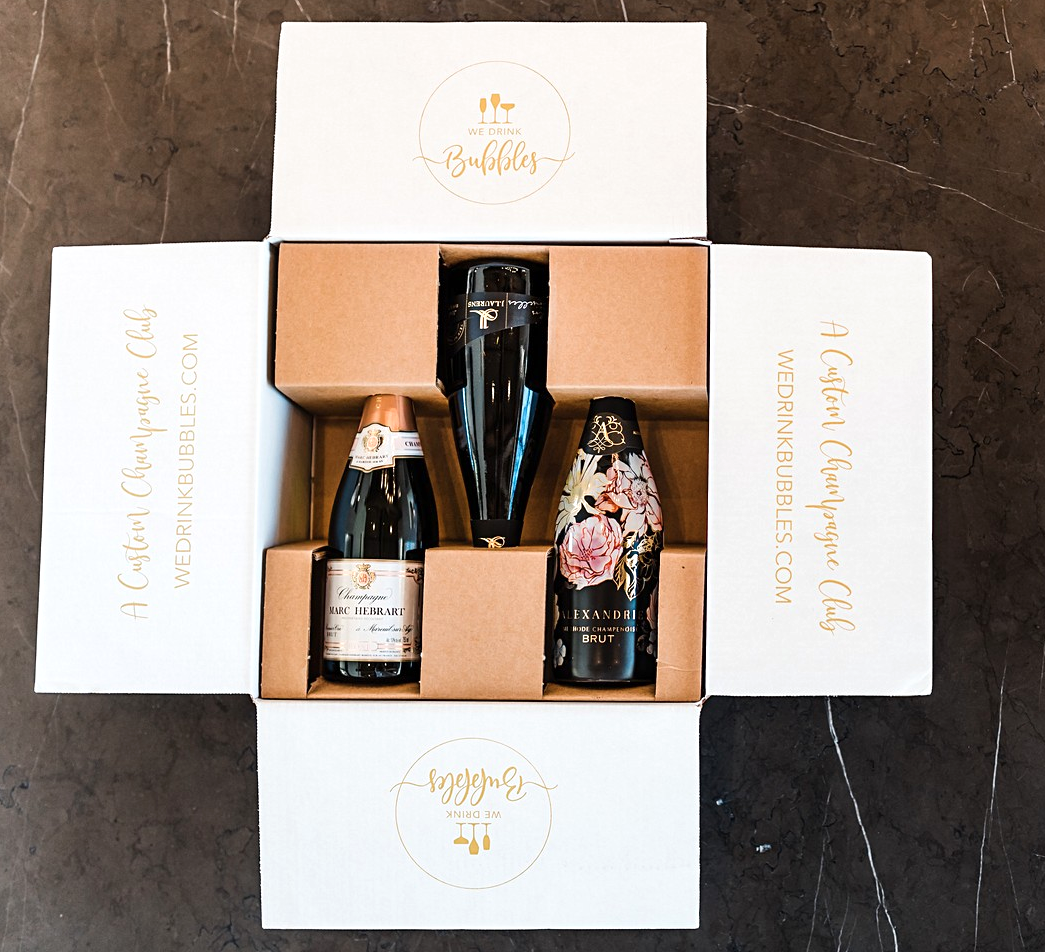 Image from: We Drink Bubbles
What You Get: We Drink Bubbles takes the guesswork out of your way so you can enjoy exclusive grower champagne and artisanal wines at the comfort of your home. They are dedicated to both quality and value, that's why they hunt down boutique, clean-farmed champagnes and sparkling wines to give the best ones to members. For you to fully enjoy artisanal wines and champagne, they'll send 3 bottles in your selected frequency! There's a new selection every month, so you can be sure to discover lots of flavors. As a member, you'll get 10% off all additional bottle purchases.
Price: Subscription costs $100 per month.
---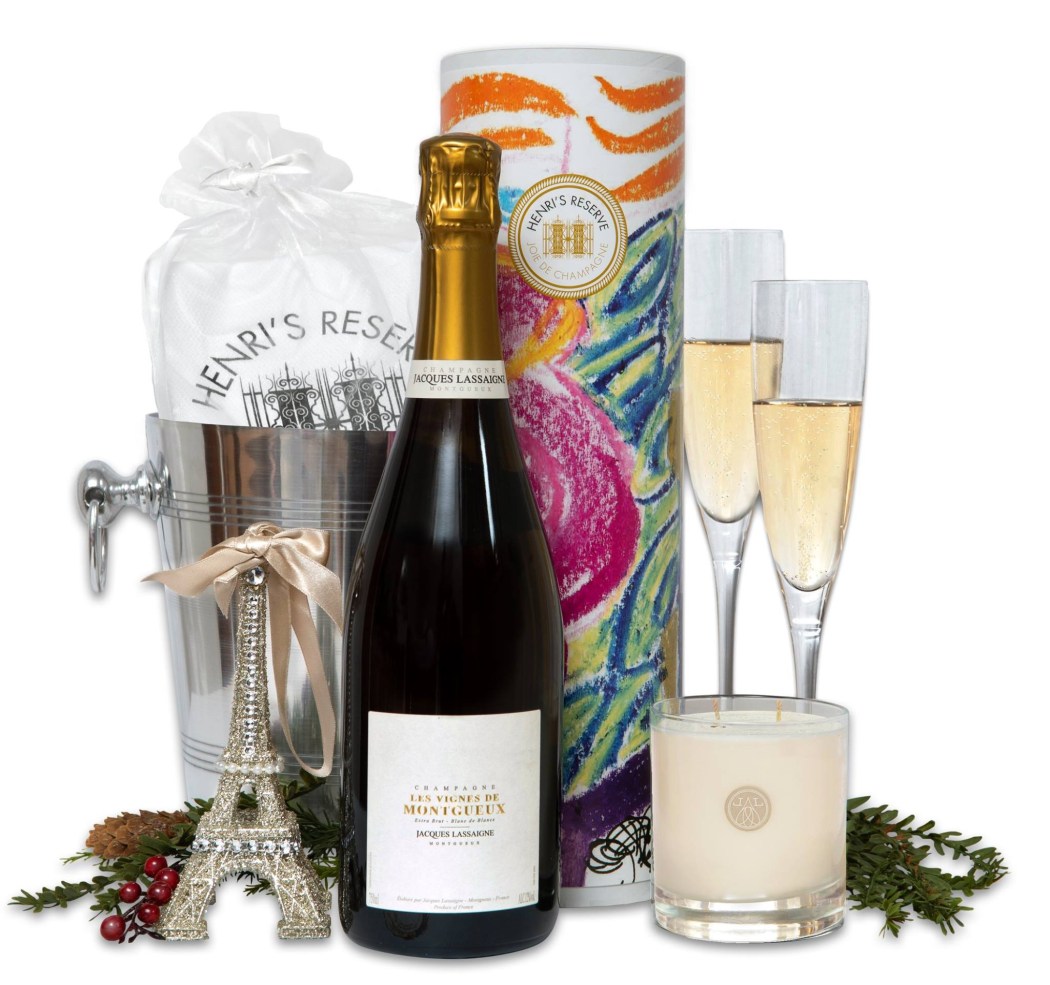 Image from: Henri's Reserve Champagne
What You Get: Henri's Reserve Champagnes takes pride in their champagnes as these reflect France's finest private estates, artistry of winemakers, and the legacies of the families behind them. Join the Champagne Club and receive 2 bottles of artisanal champagnes every month. Through this club, you can experience the exquisite taste of delicious French treasures. As a member, you also get 10% off on all future purchases. You can also choose Henri's Tasting Sampler if you don't know where to start and receive three exquisite champagnes from acclaimed private estates together with tasting notes and food pairing tips. All you have to do is sit back, relax and sip champagne like never before!
Price: Boxes cost $150 per shipment.
---
Image from: Iron House Vineyards
What You Get: A delightful way to treat yourself is through Iron House Vineyards. It is known for its sparkling wines that have been served for six consecutive presidential administrations at the White House. If you want to experience a perfect balance of rustic and elegance, join the Winemaker's Choice Sparkling Only Club, and get 2 bottles each month along with a letter describing the wines and why the winemaker chose them. As a member, you'll gain access to members-only pricing and limited-production wines you cannot find elsewhere! With this club, you'll never get thirsty. If you want to explore more of their great-tasting wines, you can also go for the 2-bottle Club, Corral Club, Winemaker's Choice, and Club Joy.
Price: Get your bubbly drink at an average of $110 per month, plus tax. Shipping included.
---
Image from: Mel & Rose Champagne Club
What You Get: If you want to discover some of the best choices for aperitifs, Mel and Rose Champagne Club can help you with that. They have the finest and most popular champagnes and sparkling wines to offer fit for any occasion! Experience different champagne from the world's top producers and taste one at a time in the span of 6 months. Each shipment also includes a monthly newsletter detailing the featured wines and the wineries behind them, as well as discounts on wine reorder.
Price: 6 months subscription costs $350, plus shipping and tax.
---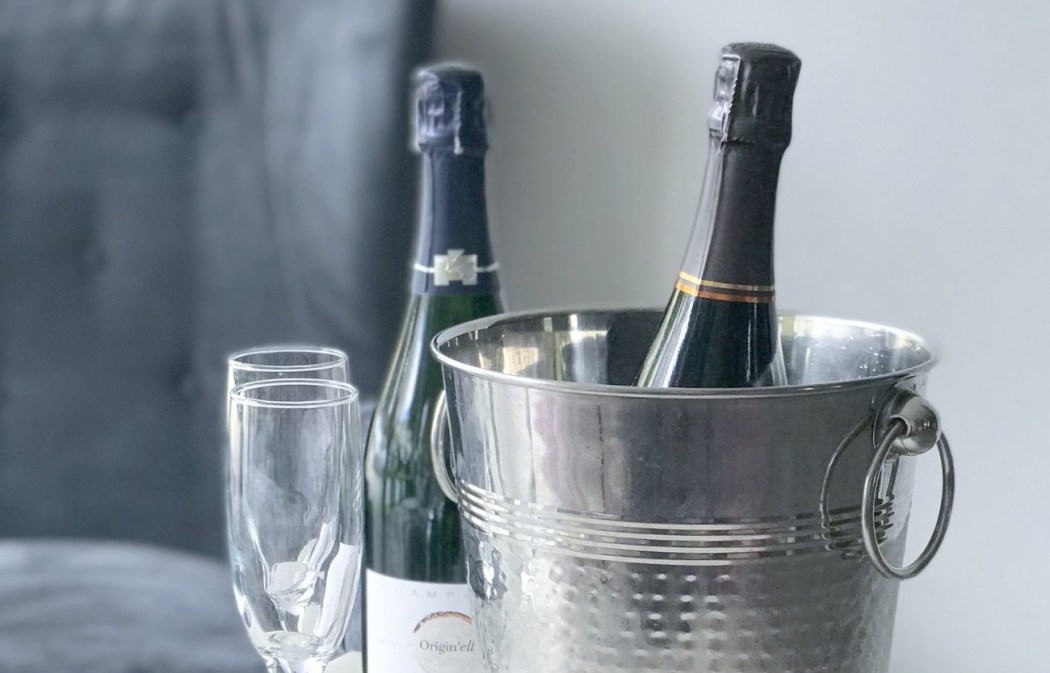 Image from: PlumpJack Champagne Club
What You Get: PlumpJack Champagne Club gives you access to their favorite bubbles from the freshest producers every other month. They provide a meaningful wine experience and make every second count as they deliver champagnes straight to your door. Have a taste of their wonderful selection and receive 2 bottles per shipment. They also have other clubs that suit any type of wine drinker. Choose which club suits you, and enjoy sipping!
Price: Subscription is priced at $280 every other month.
---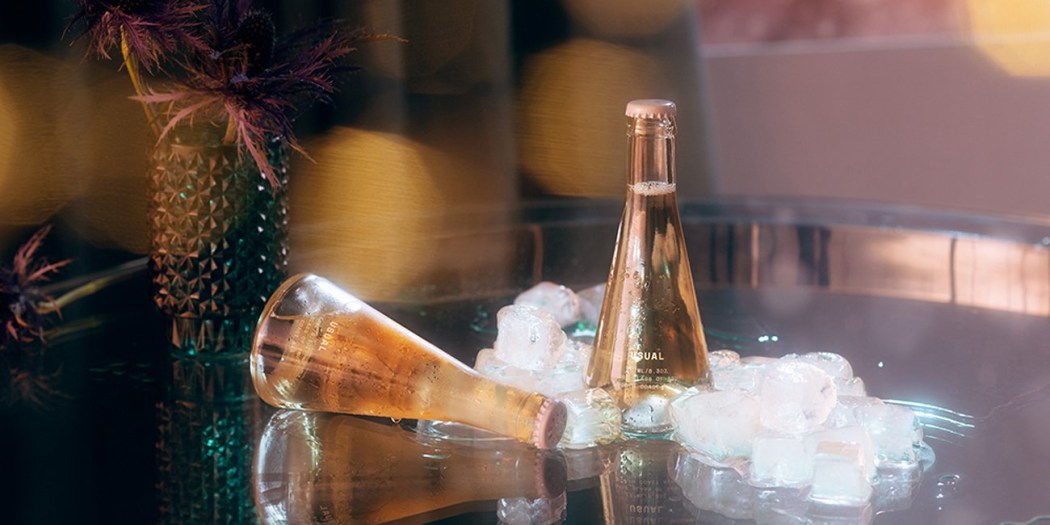 Image from: Usual Wines
What You Get: Usual Wines give you a large glass of sparkling wine by the bottle. Pick Brut and experience a refreshing bubbly taste perfect for any occasion! This sparkling wine is made in small batches using the healthiest and tastiest crops with no added sugars, all-natural! You can choose to receive 6, 12, 18, or 24 bottles – it's up to you! Each bottle (187ml) gives you a fresh, crisp full glass of real sparkling wine. So crack open one and enjoy a refreshing flavor that's nothing you've ever tasted before!
Price: A box of 6 brut costs $40 per month. Free shipping applies to 12 glasses or more.
---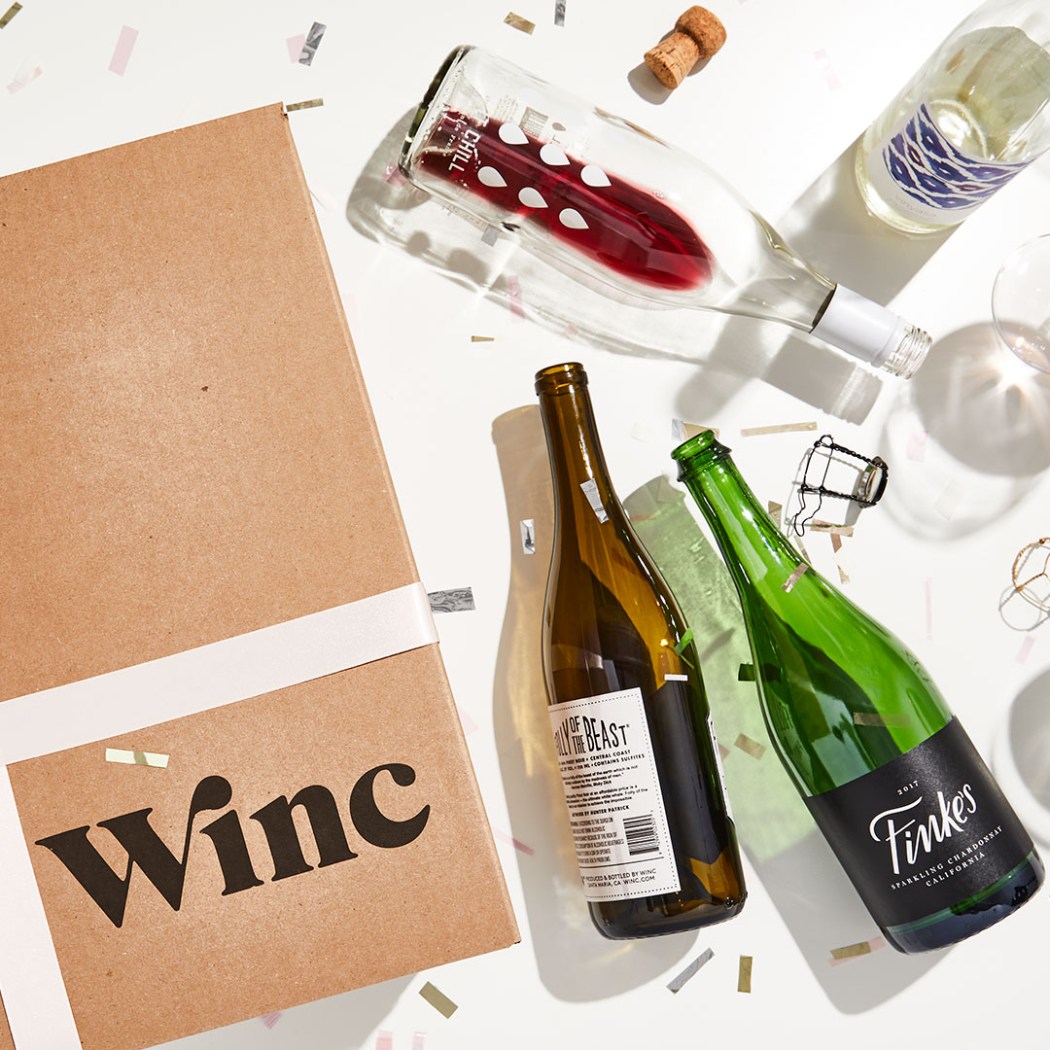 Image from: Winc
What You Get: Winc makes it easy and pleasurable for you to experience and explore wine. They connect you to hundreds of exclusive wines and send unique ones based on your own palate profile. Answer a series of questions upon sign up, and they'll match you to superb wine that suits your taste each month. Receive Pinot Noir or Cabernet Sauvignon if you love reds, and Chardonnay or Pinot Grigio for whites. They also offer low-sugar wines with less than 2g or less of sugar, making wine nights possible for health-conscious individuals! It's up to you how many reds, whites or rosé you want in your order. Whatever your preference is, they'll send 4 bottles of delicious wines tailored to your taste preferences. Rate your wines afterward and get even better recommendations for your next shipment!
Read Winc Reviews to take a good grasp of what this wine club is all about.
Price: Membership costs $59.95 a month. Shipping is free for 4 or more bottles.
Deals:
---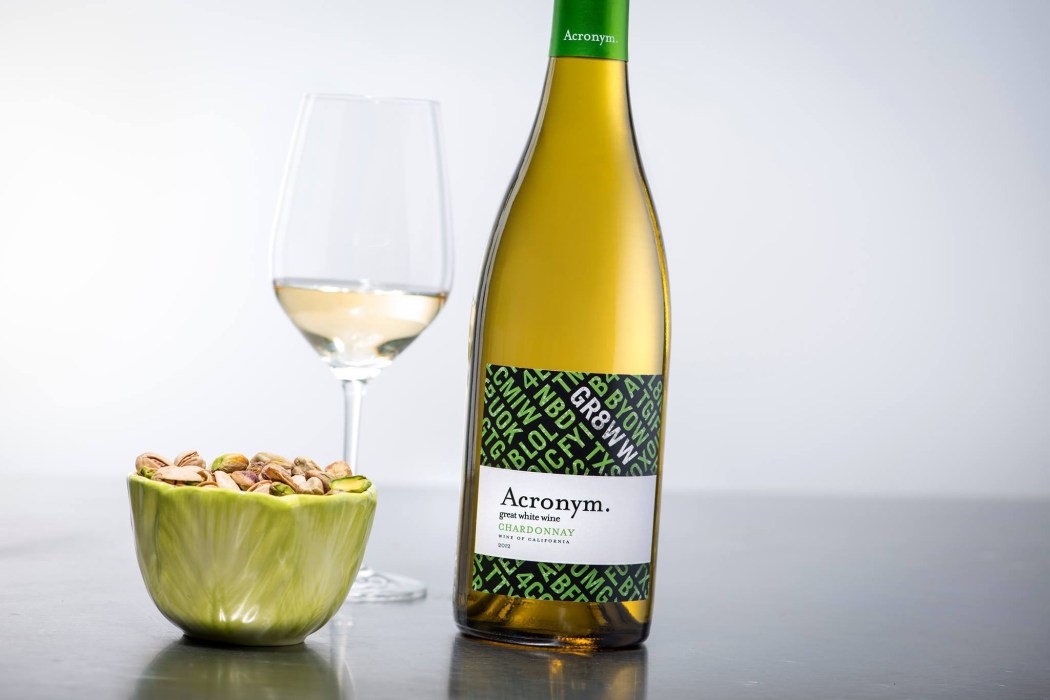 Image from: Revel Wine Club
What You Get: Receive great tasting wines tailored to your taste, budget, and lifestyle. Revel Wine Club is a personalized wine subscription that makes award-winning wines, including organic and sulfite-free wines.  These wines are sourced from the world's best vineyards and winemakers. Answer five questions so they can curate a shipment just for you! You have the power to choose what wines would you like in your shipment – all white and sometimes rosé, all red or a bit of both! Receive 4, 6, or 12 bottles in your chosen delivery frequency. Join the club and enjoy 15% off wine and merchandise.
Price: 4 bottles cost $52, 6 bottles cost $75 and 12 bottles cost $144. You can choose to receive your wine every month, every 2 months, and every quarter.
Deal: Get $20 off first purchase of $50 or more, including subscriptions! Use coupon code NEWTOUR20.
---
Image from: Wired for Wine
What You Get: Craving for the refreshing and crisp taste of champagnes and sparkling wines? If so, Wired for Wine is a way to go! They'll wire you to top-rated wines your taste buds have been missing and deliver it in the convenience of your home. Make your way through their selection of sparkling wines, shop by price, variety, country, or region, and find what works for your taste and even budget! Join 90+ Wine Club and receive 12 wines every 3 months (reds, whites, or mixed) with tasting notes and serving suggestions.
Price: Subscription costs $169.97 every 3 months.
---
Image from: Bubble Club by Belle & Bottle
What You Get: Belle and Bottle is a one-stop-shop if you love wines and can't get enough of them. They partner with family-owned wineries to curate unique wine experiences for all wine lovers. Bell and Bottle have curated clubs for all types of wine drinkers, and each of these explores the best of each region. One of these is the Bubbles Club, where you can score the best sparkling wines fit for any occasion! Every quarter, you have the chance to taste one champagne and two other great-tasting sparkling wines sourced from the club's favorite importers from around the world. Through this club, you can explore and expand your palate!
Price: Get 3 bottles for $99 per quarter.
---
Image from: Just Enough
What You Get: For those who are always on the go, there's bubbly wine you can tag along with you! Just Enough serves convenience as they have premium, great-tasting wines in a can! These vegan-friendly wines are made with sustainably farmed grapes from premium vineyards across the globe with no added sugar. Get your Brut Bubbles in 6-pack and enjoy a refreshing flavor with notes of ripe nectarine, floral bouquet, and crisp lime essence! Each can contains 250ml or 8.45oz of wine that's perfect for drinking anytime and anywhere!
There's also canned Pinot Noir and Chardonnay. Get The Just Enough Pack and receive 3 cans of each.
Price: Get six canned wines starting at $42/pack.
---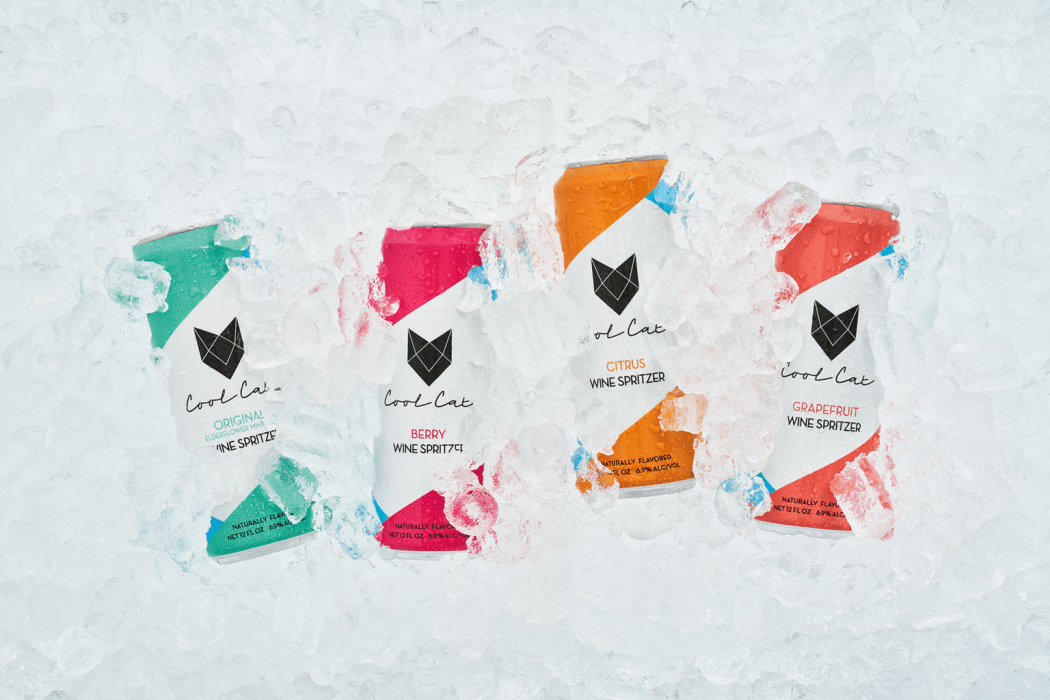 Image from: Cool Cat
What You Get: Cool Cat is the kind of drink you need when you want one! These canned wine spritzers spike up your drinking experience to the next level, plus they're naturally flavored and gluten-free as well. Each can contain a 6.9% alcohol volume, which means you can party more without paying more! Berry, Grapefruit, Citrus, or Original (Elderflower Mint Lime) – whichever flavor you prefer, you'll be sure to have fun drinking. Each pack contains four 12oz cans, making the wine experience cooler than you could ever think! Pop the can and drink straight from it or mix it into your fave bubbly recipes – the choice is yours.
Price: A box of 4 cans costs $15.99 and $95.94 for a case of 24.
Deal: Get 15% off on your first purchase! Use coupon code COOLCAT15.
---
And that's what makes up the list of the best wine clubs for champagne and sparkling wines! Which of these clubs are you excited to try?
If you want to see more, browse our list of all the best subscription boxes in every category!
Say Hello To More Wine Clubs and Subscriptions!