Getting your much-needed health boost is made easier by these monthly vitamin subscriptions! Staying healthy and getting the right nutrients to go on with your every day is made easier with these subscription boxes too. These are the best vitamins and supplements subscription boxes available, from capsules to tonics and even those in powder form where you just need to add some water. See more options in our Vitamin and Supplement Subscriptions Box list! 
Don't forget to hit the heart button at the top of this post to save it for later so you can try more boxes on the list! 
The Best Vitamin Subscription Boxes for You!
Image from: our review
Why We Love It: Ritual delivers vitamins made for women, men, and teens! Subscribers receive one bottle every month, which includes 60 capsules good for 30 days. Essential for Women & Men offers Multivitamin 18+ and Multivitamin 50+. For women, they also offer Prenatal Multivitamin. As for teens, they also offer multivitamins containing Omega-3 DHA best for ages 13-17.
Visit the Ritual Reviews to learn more about the subscription!
Price: The subscription price starts at $30.
Deal: Save $10 on your first month when you bundle any 2+ Ritual products! Deal applies automatically, just visit and subscribe.
---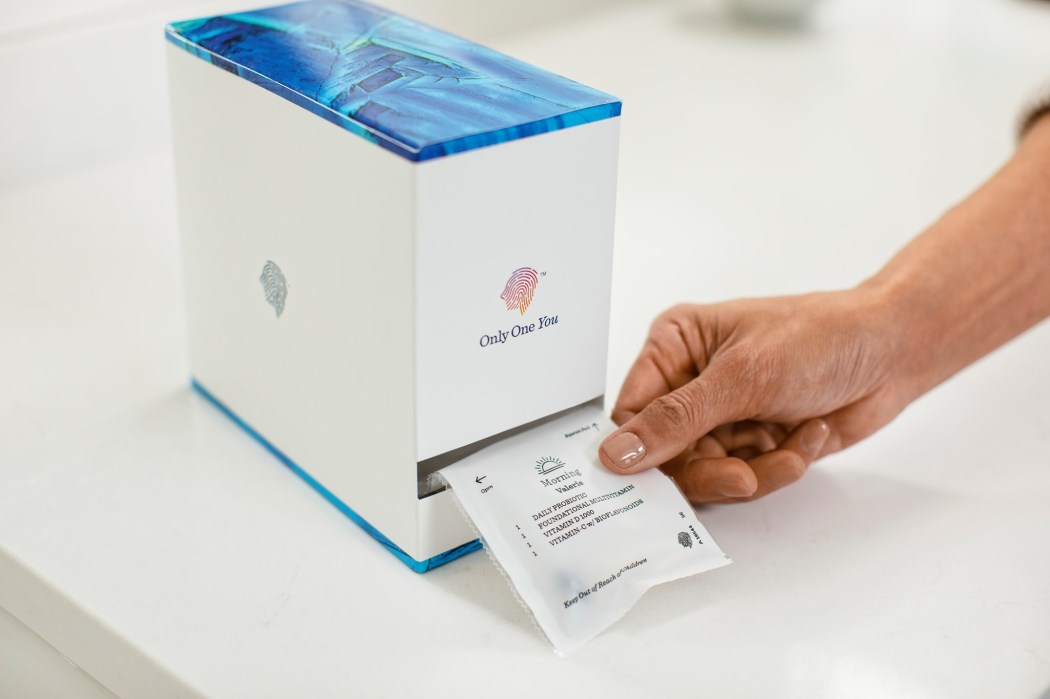 Image from: Persona
Why We Love It: Each month, get a 28-day supply of vitamins and nutrients individually packaged in tear-off pouches from Persona. It is a subscription supplement service that makes it convenient for you to receive your daily dietary supplements by mail. All you have to do is complete the free questionnaire to reveal the vitamin and nutrient combinations that are unique to your body, lifestyle, and health habits. Then, you will receive detailed supplement facts about each vitamin included in your pack.
Check out our Persona Reviews to know more!
Price: The subscription costs $69 per month.
Deal: Get 50% off your first box! Use this link to get the deal.
---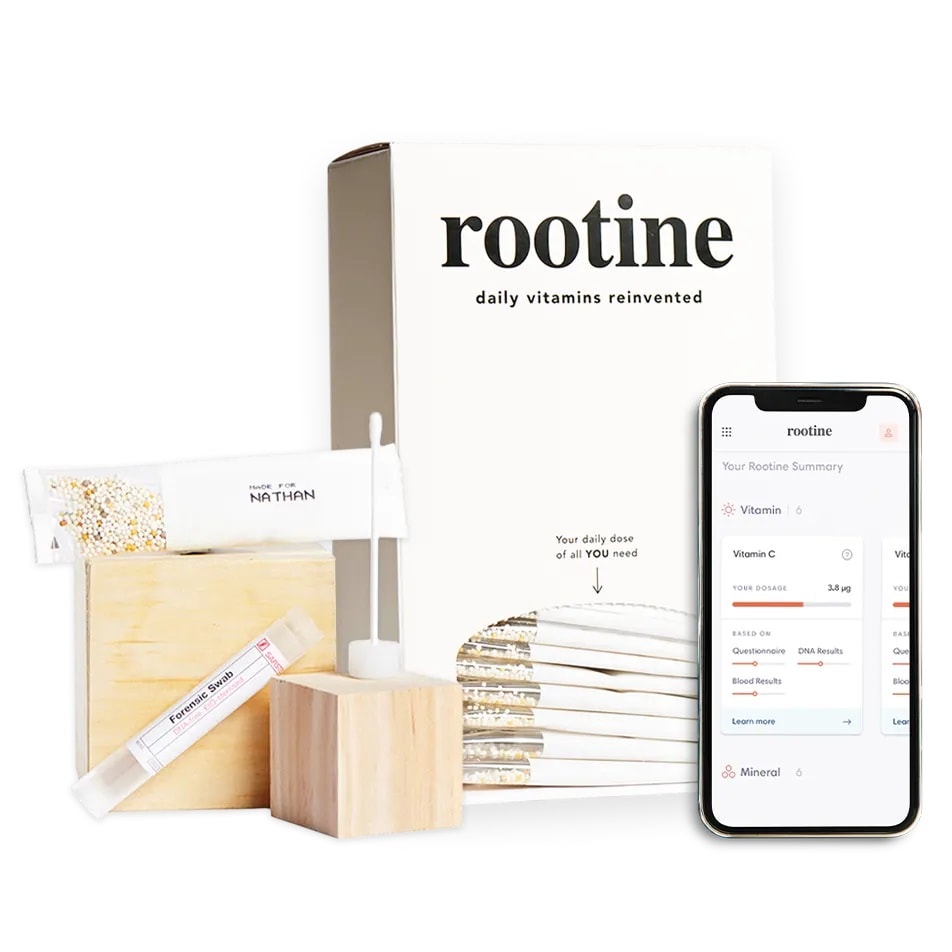 Image from: Rootine
Why We Love It: If you would like vitamins that are custom made for your body only, try Rootine. The subscription combines your genetic blueprint, micronutrient blood levels, and lifestyle information to create vitamins that are 100% custom-tailored to exactly what your body needs. Also, each order comes with an at-home DNA test, blood test analysis (optional), and in-depth results on your nutrient needs.
Price: The subscription costs $60 per month.
Deal: Get 20% off your first month! Deal applies automatically, just visit and subscribe.
---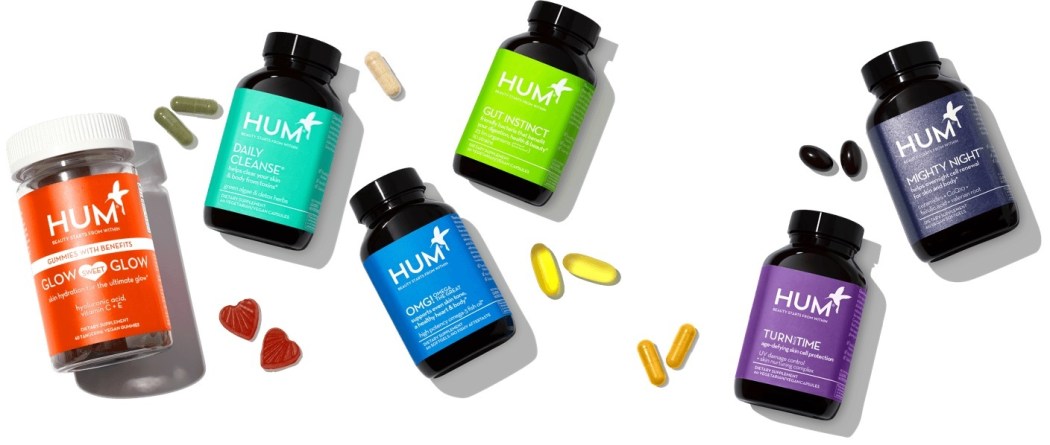 Image from: HUM Nutrition
Why We Love It: HUM Nutrition is a line of targeted vitamins and supplements aimed at solving beauty and lifestyle concerns based on your individual needs. They formulate with clinically proven ingredients that are clean, natural, and triple-tested for potency and purity. If you want to get the results that you want, they also provide solutions and free nutrition advice by certified RDs! 
Read the HUM Nutrition Reviews to find out more about this subscription!
Price: The prices start at $30.95.
Deal: Get $10 off on $29+ orders! Use coupon code HELLOSUB10.
---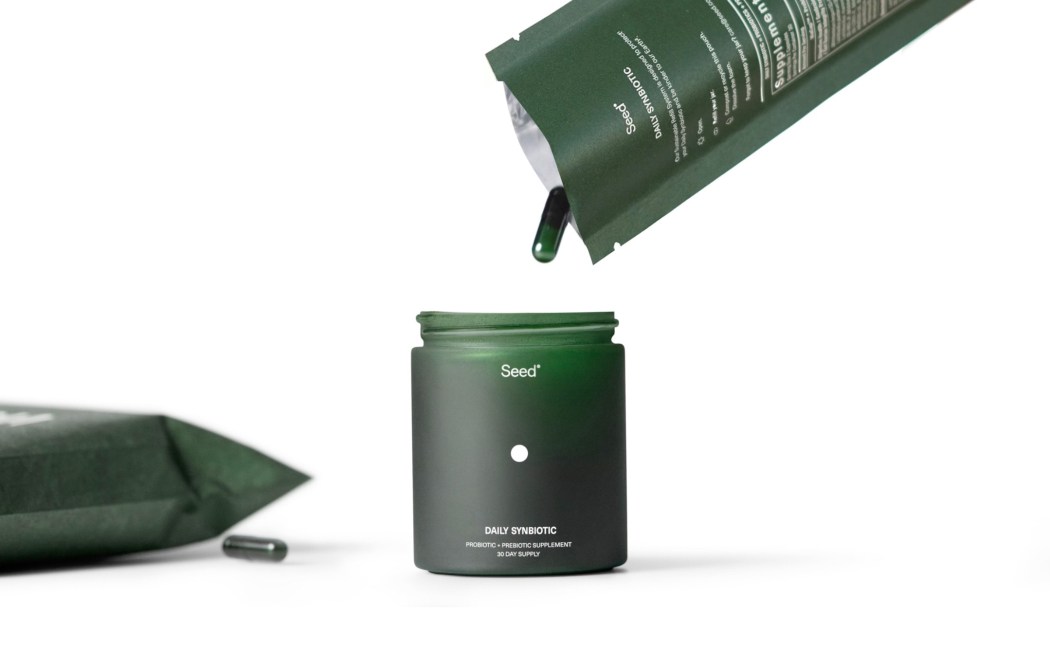 Image from: Seed
Why We Love It: Seed is a daily synbiotic subscription where you will receive 60 capsules designed to help beyond your digestive health. You will also receive a refillable glass jar and a free glass travel vial along with the capsules in your welcome kit. Keeping your gut health is made easier as experts believe in the potential of microbes in improving human and planetary health. Refills will also be delivered every month!
Price: The subscription costs $49 per month.
Deal: Get 15% off your first month! Use coupon code HELLOSUB15.
---
Image from: Gem
Why We Love It: GEM is a vitamin subscription box that sends 30 GEM bites each month, and they come in three flavors – lemon, peppermint, and cacao. They are made with 13 real food ingredients and contains 15 key micronutrients. Gem provides 15+ vitamins, minerals, and herbs for optimal daily health, formulated specifically for women to keep them balanced and stress-free!
Price: The monthly membership costs $39, and shipping is free.
Deal: Get 10% off your first order! Use coupon code FIRST10.
---
Image from: Tespo
Why We Love It: Tespo is a vitamin subscription that provides supplements, not in pill forms. No pills mean no pill processing, so there will be no sugar, fillers, and additives in them, and you'll only get clean and premium supplements. You can also get liquid vitamins from this subscription. Tespo comes with an integrated in-home system that offers up your daily dose of multivitamins with just a push of a button.
Price: You can get the Tespo dispenser for $149, while the Vitamin Pods subscription starts at $25 per month.
Deal: Get $30 off when you purchase the Tespo Dispenser and your first vitamin pod! Use coupon code HELLOSUBSCRIPTION.
---
Image from: Vitafive
Why We Love It: With Vitafive, you can get gummy vitamins that are not just good for you, but they are yummy too. You can choose from 8 different supplements that have been naturally colored and flavored, and they are created from fruit-based pectin that ensures efficient digestion. The vitamins are also pre-packaged into one convenient pack for each day of the week, so there's no need for pill organizers.
See more about this box at our past Vitafive Reviews!
Price: Pouch prices start at $14.99, and you can make a daily pack for a month starting at $30.
Deal: Save 30% of your first order! Use coupon code hello30.
---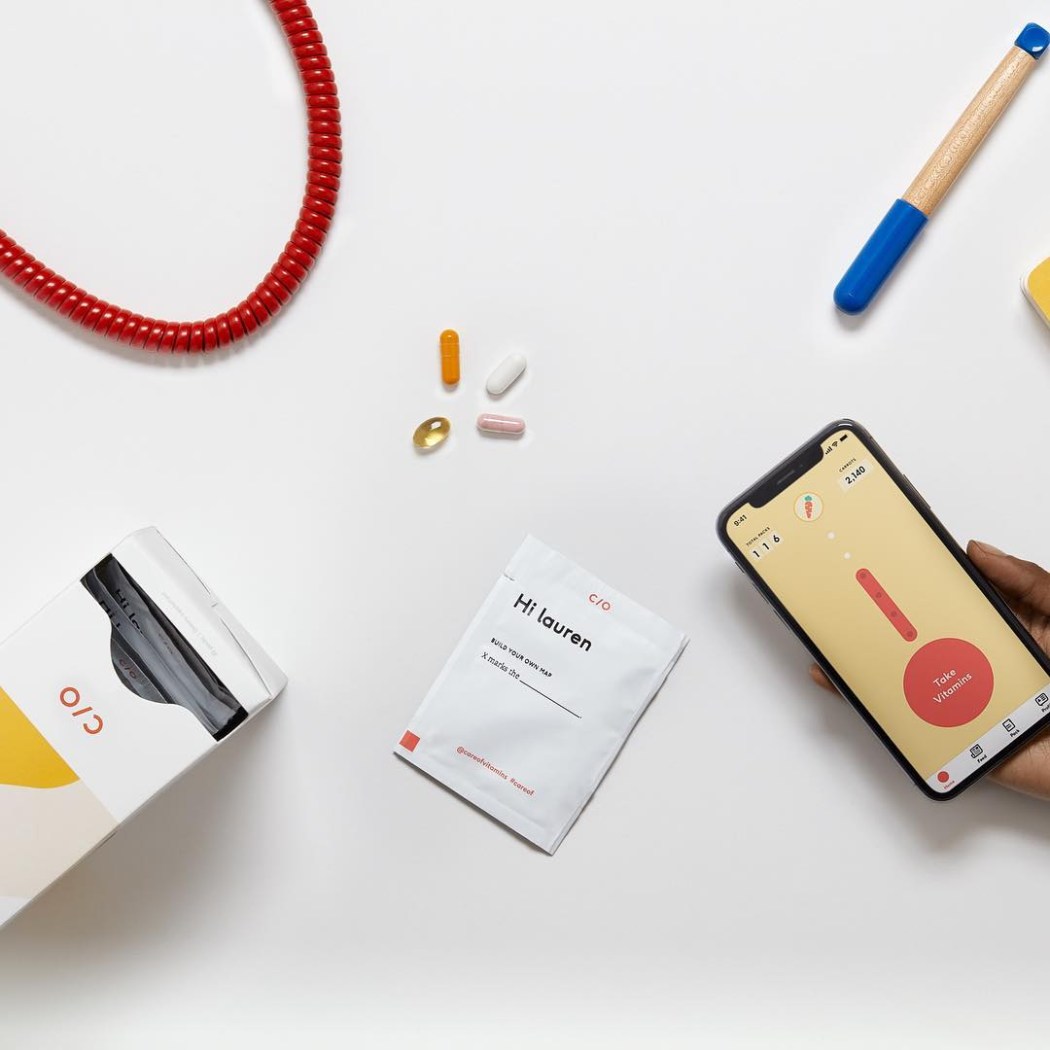 Image from: Care/of
Why We Love It: Care/of personalizes daily packs of the best vitamins and supplements that are recommended for you based on your diet and health goals. You can get vitamins, minerals, probiotics, and more that are made from the best and high-quality ingredients. You just need to take a quick quiz to get a recommendation.
See the Care/of Reviews to learn more about this vitamin subscription!
Price: The subscription costs $20 per month.
---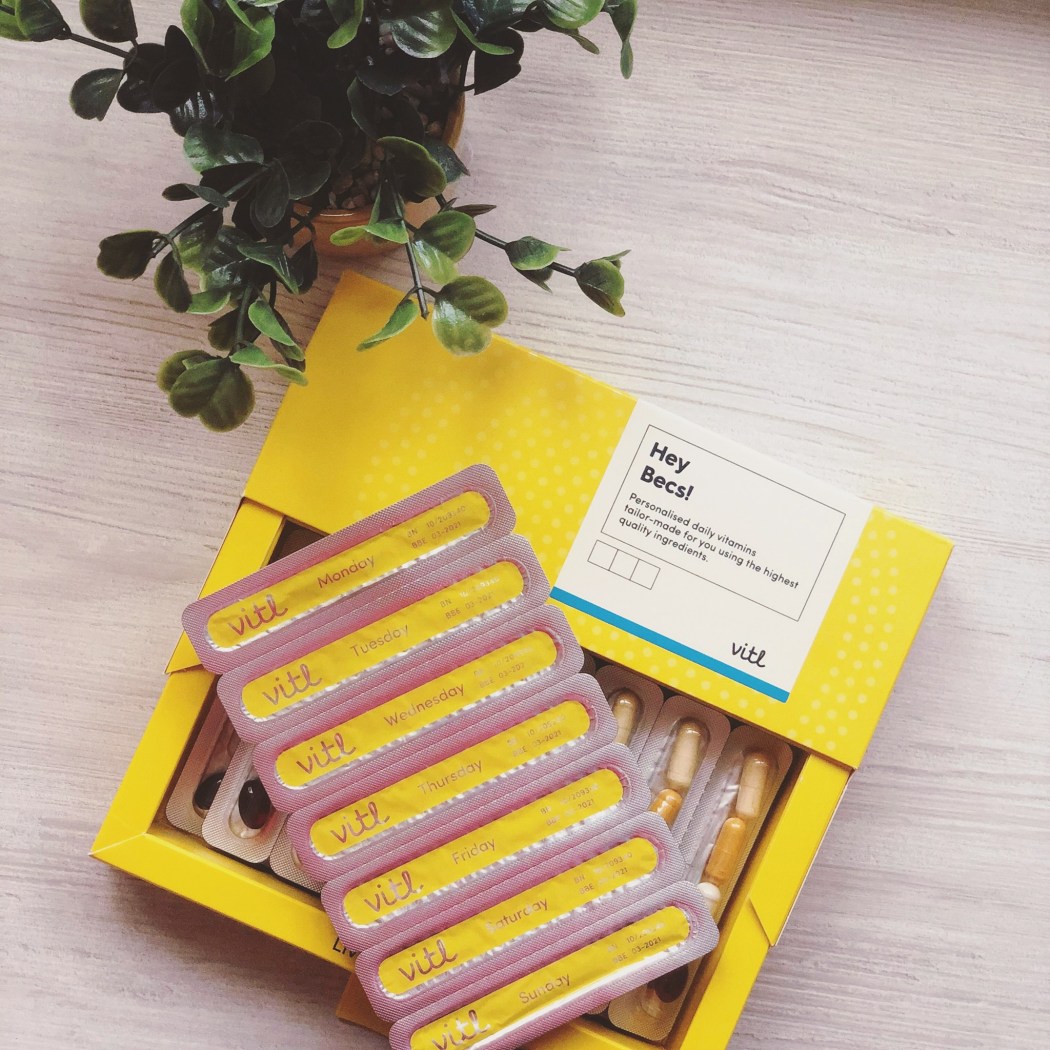 Image from: VitL
Why We Love It: VITL provides a 28-day supply of supplements contained in tearable strips, so you can take them on the go. The supplements are made with care to ensure they only contain high-quality and carefully selected ingredients. Each strip contains 4 pills that complement each other to make sure that it covers all the vitamins and nutrients that you need!
Price: The subscription starts at $44.25 per month.
---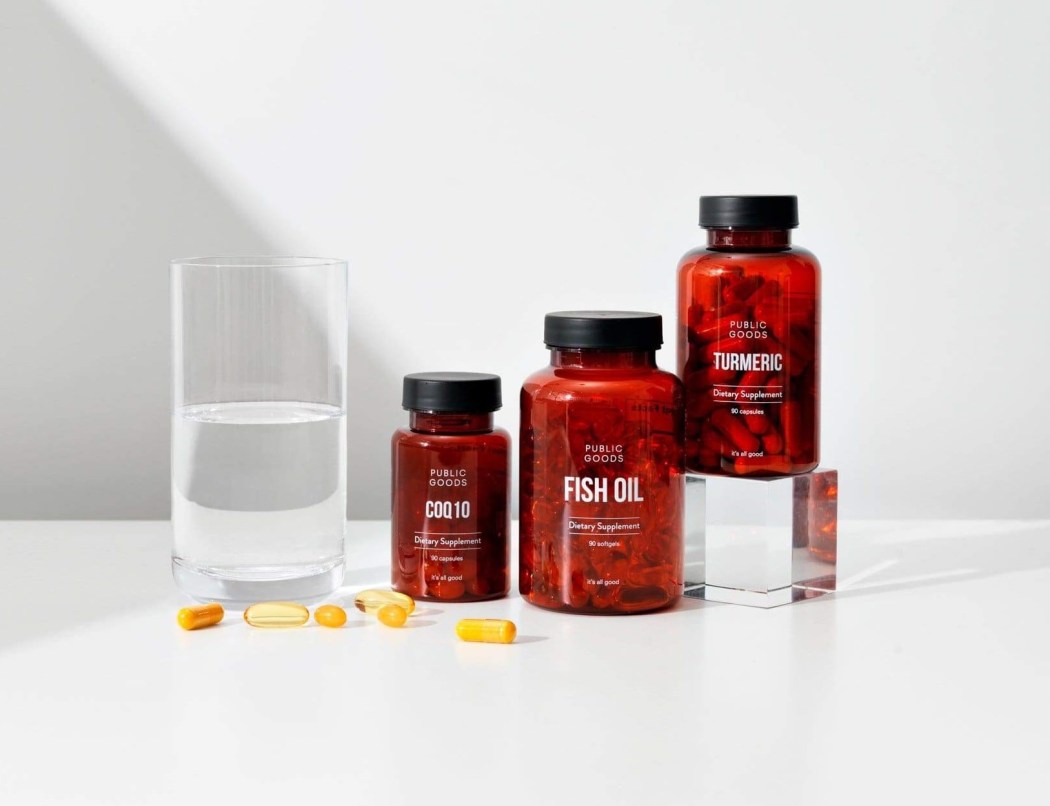 Image from: Public Goods
Why We Love It: Public Goods are committed to making healthier choices accessible to all. They make products that are healthy and sustainable, which is both good for the people and the planet. Be a member and you'll receive the highest-quality vitamins and supplements with the lowest price tag. These pills are made from a variety of ingredients sourced from around the world, which are organic, vegan-friendly, and gluten-free! These are packaged using PET plastic jars that are 100% recyclable. Every jar contains 90 capsules or tablets.
Public Goods also have Personal, Home, Pet, and CDB products to offer – Visit our Public Goods Reviews for more subscription options.
Deal: Get 25% off your first order! Use coupon code hellopga.
---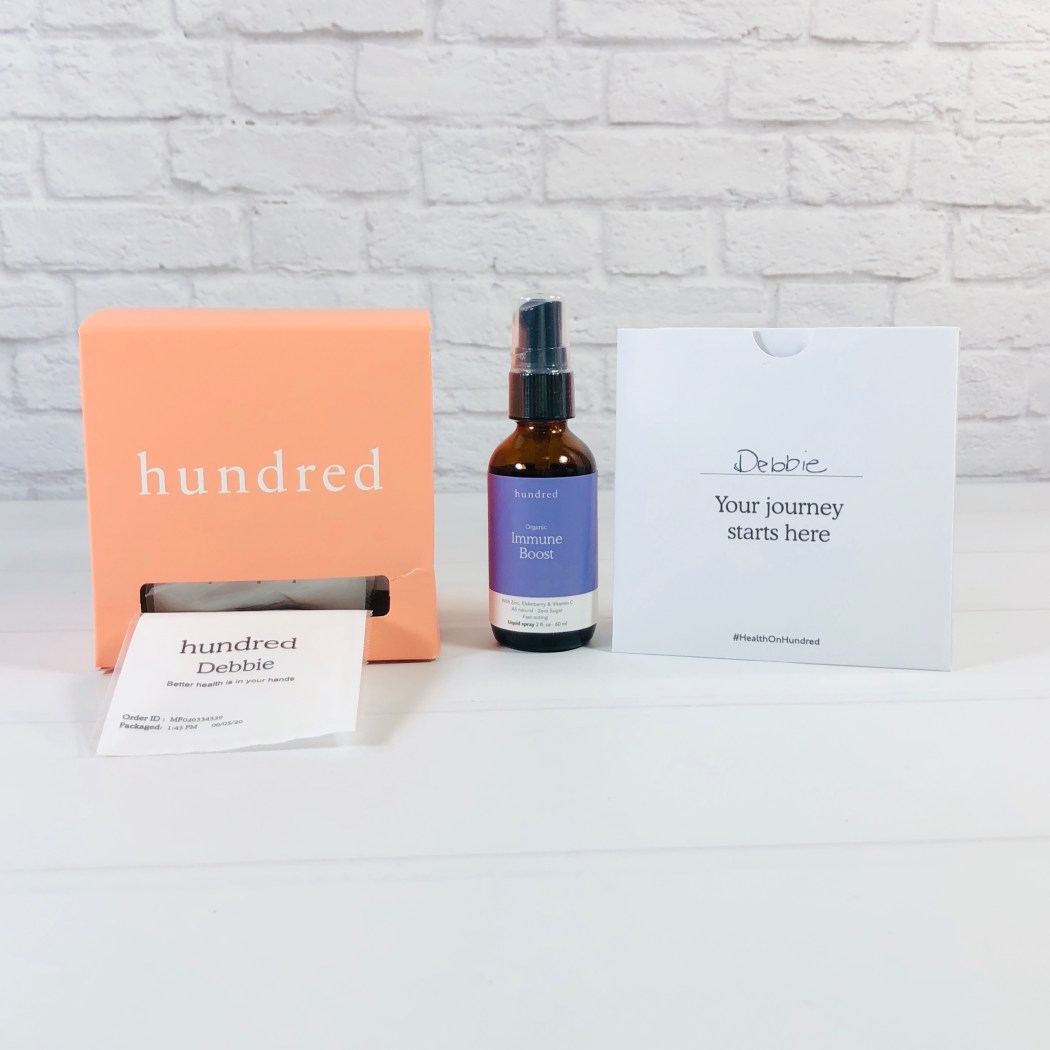 Image from: our review
Why We Love It: Vitamins supply lacking nutrients in our bodies. They are essential to normal metabolism. hundred provides vitamins that our body needs. They believe that you deserve to know exactly what you are taking into your body, so they are transparent about the ingredients they use in creating a vitamin capsule that actually works. Take their consultation quiz relating all about your health – like sleep, eyes, mood, diet, habits, medications, lifestyle, and goals and based on the result, you'll get personalized daily vitamin packs. You'll also be guided by a nutrition expert so they can answer all questions and support you in your journey to a healthier life.
See past hundred Reviews to take a good grasp on what this subscription is all about.
Deal: Get 30% off your first box! Use coupon code HELLOSUB30.
---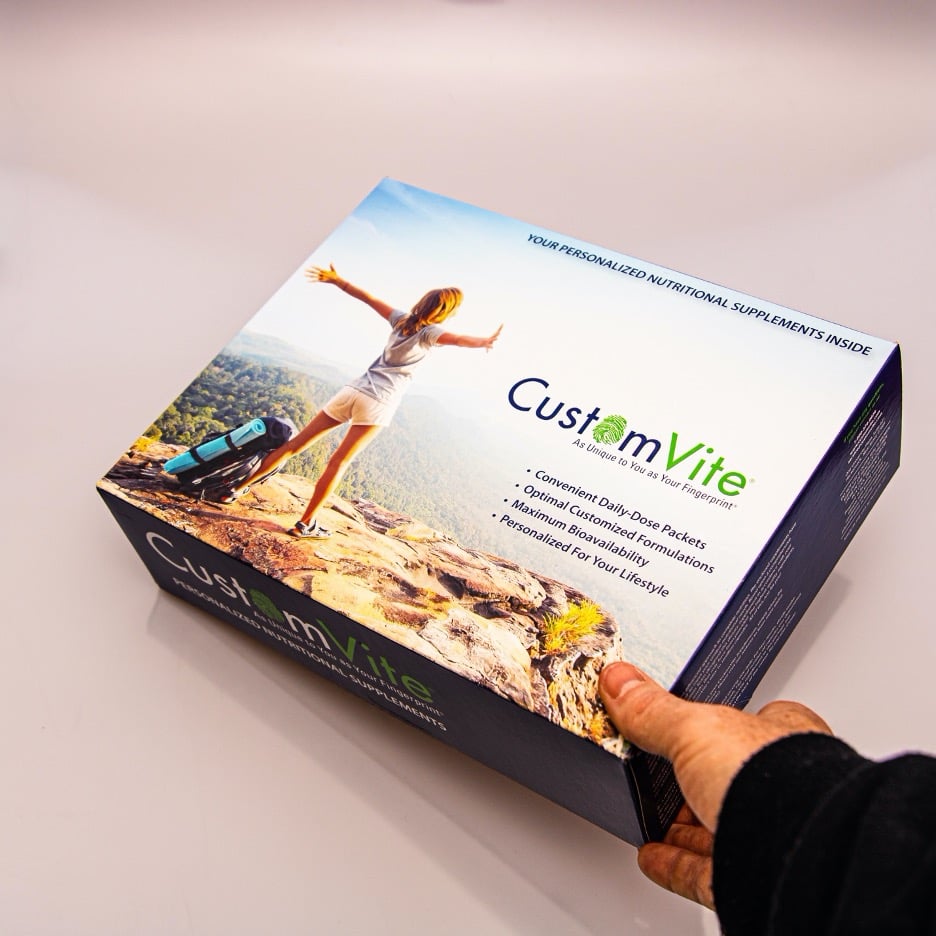 Image from: CustomVite
Why We Love It: Our bodies have different specific needs that why CustomVite will do all the work for us. They work with leading experts to design a free health assessment that recognizes your supplement requirements. Give it a shot by taking their quiz about your lifestyle, medical history, diet, genetic risk factors, and others. They also consider allergies to ensure you are getting the vitamins that you exactly need. These are made from the freshest, high-quality ingredients, so you don't have to worry. You'll receive a 3-month supply of vitamins tailored to your health needs packed for daily convenience.
---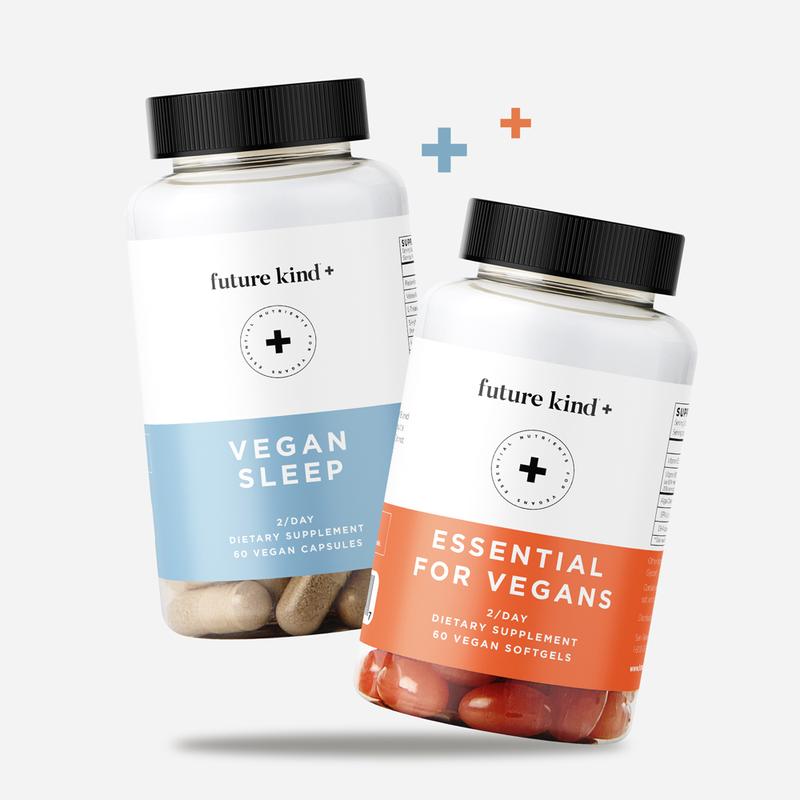 Why We Love It: If you're looking for a supplement that also considers your diet restrictions, Future Kind is an ideal option. Having trouble sleeping? Feeling tired always? Or perhaps stressed? They got your back! They offer clean, sustainable, vegan vitamins your plant-based diet is missing! From the ingredients that made up each product to containers where they've been stored, up to the packaging, they always have you and the planet in mind! Take a quiz so you can have better recommendations on what vitamins should you take. Each bottle contains 60 vegan soft gels, good for 30 days. Take 2 each day and feel your best self every single day!
Deal: Get 10% off your order sitewide! Use coupon code BEKIND10.
---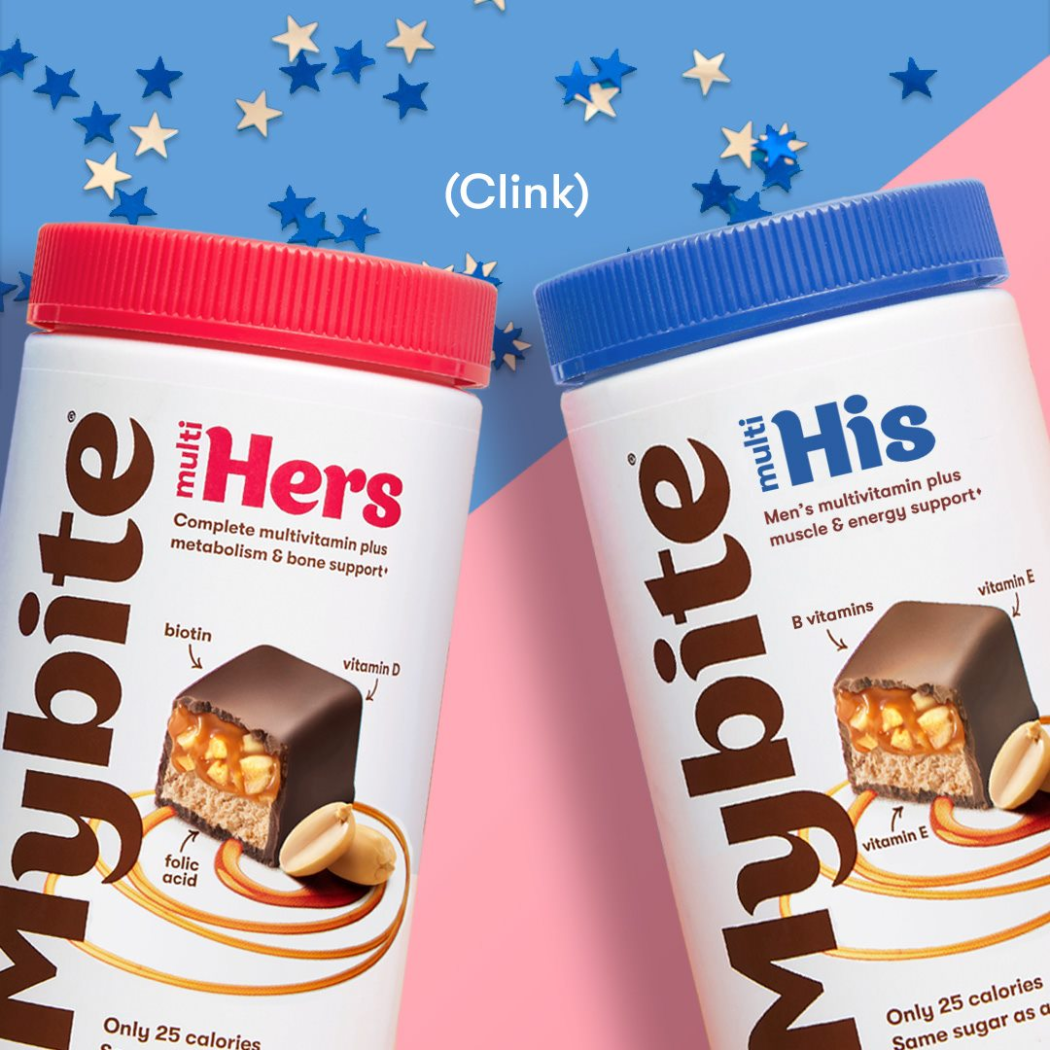 Our mission is to help you feel healthy and happy – body, mind and taste buds. We strive to make the most indulgent vitamin ever! With only 25 calories & 3 grams of sugar you (and your family) can trust that Mybites are always…Health, made happy®
Deal: Get 20% off on your next order! Use coupon code WELCOME. Bundles not excluded.
---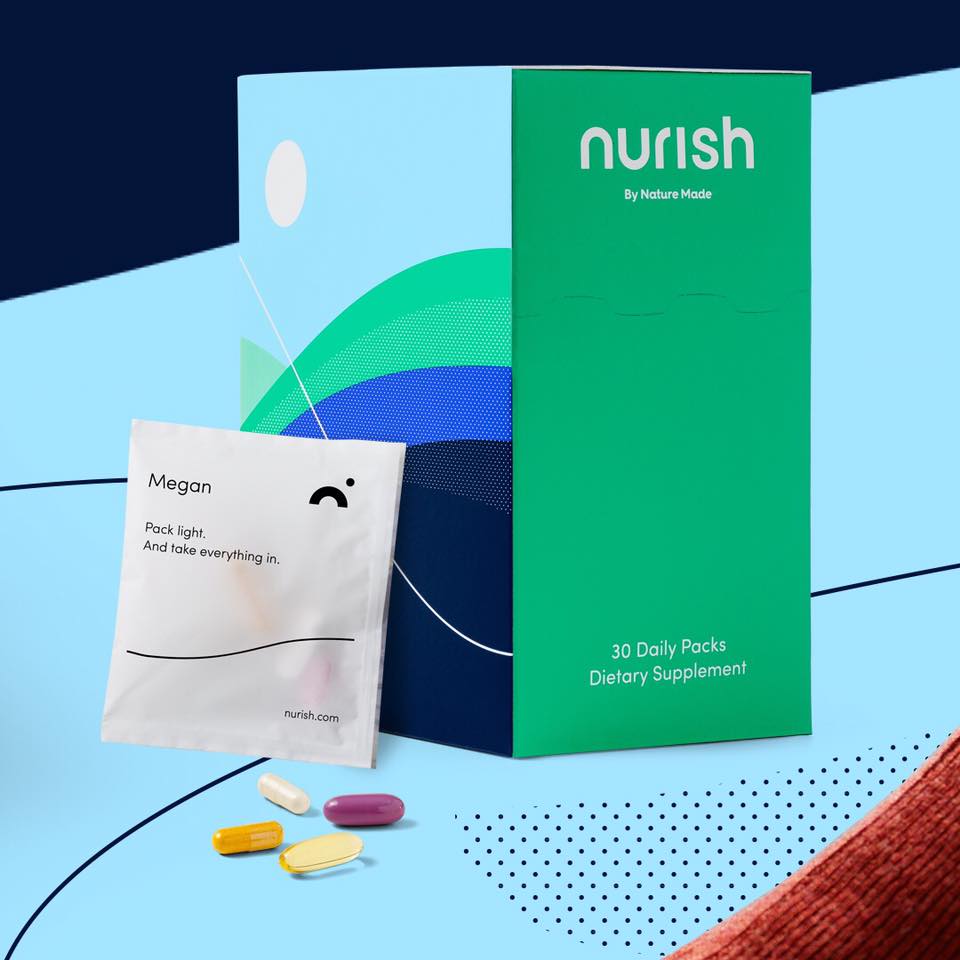 Image from: nurish
A convenient subscription service that creates personalized nutritional supplement packets full of the nourishment you need to be at your best every day.
Deal: Get 30% off your first order! Use coupon code TRYNURISH30.
---
And these are the best vitamin & supplement subscription boxes that will help you keep healthy! Did you find the perfect box that can be your potential favorite?
To find more must-try subscriptions, check out our full list of the best subscription boxes in every category!
Say Hello to More Health-Creating Subscriptions!
Find more Vitamins Related subscription options in these lists: