Health really does matter, and for folks who want to start taking vitamins and supplements, it can be really overwhelming. With plenty of options, you may face trouble choosing the best ones for your overall health. But now, getting your much-needed health boost is made easier by these monthly vitamin subscriptions!
These subscriptions provide you with the best vitamins to take to supplement what your body lacks and needs. Some come with options to personalize or customize your daily vitamins to better give you what you really need most. They take out the hassle you encounter by offering recommendations based on health quizzes and letting them know your current health status, lifestyle, and goals. And the great thing about these subscriptions, they ship monthly or on your preferred delivery schedule, so you'll never have to worry about empty vitamin packs – they come at just the right time!
Staying healthy and getting the right nutrients to go on with you every day is made simple. Here are the best vitamin subscriptions around, ranging from capsules to tonics and even those in delicious and delectable form like snack bites and chews!
The Best Vitamin Subscription Boxes To Add Into Your Health Routine!
Image from: our review
Why We Love It: For your daily dose of vitamins, there's Ritual. This monthly subscription fills the gap in your health by supplying it with clean, simple, and vegan vitamins your body needs! Every ingredient has been meticulously researched by in-house experts, ensuring you'll only have the best vegan vitamins to take every day. They use beadlet-in-oil encapsulation, which delivers nutrients better than regular capsules, and they are designed to dissolve later in less sensitive areas of the stomach, so it's safe to take them even without food! Stay healthy and be in your best shape with 60 capsules in each bottle that are good for 30 days.
Visit the Ritual Reviews to learn more about the subscription.
Price: The subscription price starts at $30. You can also get bundles (vitamins+protein) starting at $60.
Deal: Save $10 on your first month when you bundle any 2+ Ritual products! Deal applies automatically, just visit and subscribe.
---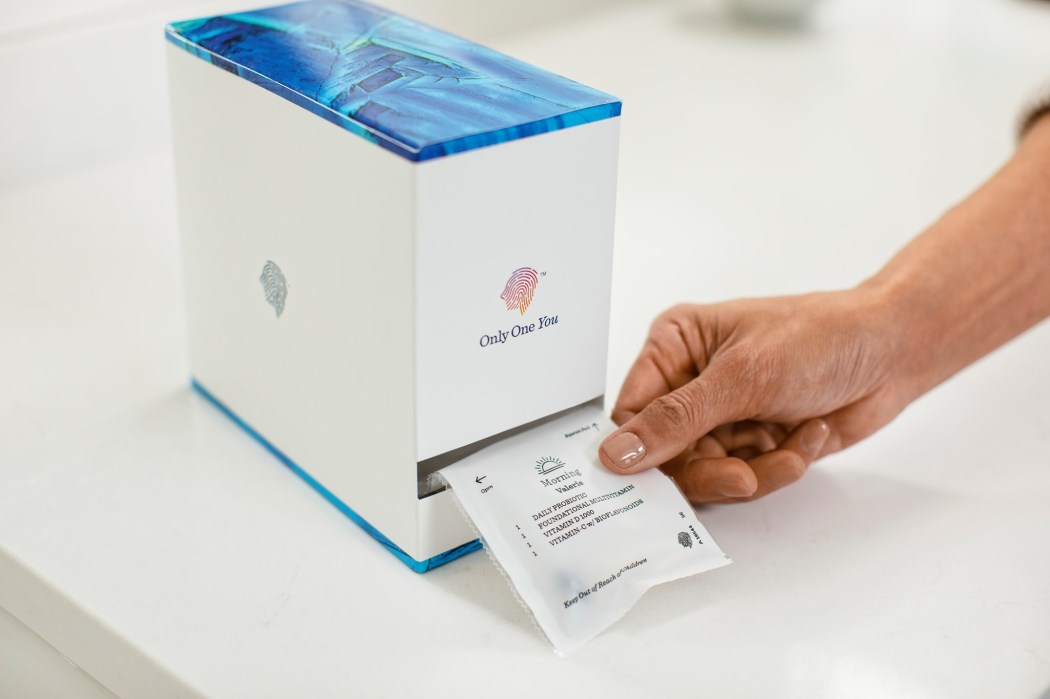 Image from: Persona
Why We Love It: Persona offers vitamins and supplements individually packaged in tear-off pouches to keep you healthy every single day! Take the assessment procedure to reveal the vitamin and nutrient combinations unique to your body, lifestyle, diet (Plant-Based, Vegan, Ketogenic, Paleo, Vegetarian, Pescatarian), and health habits. Each vitamin that comes in your pack is personalized just for you and hand-selected by a nutritionist, then tested and checked for side effects. You will also receive detailed supplement facts about each vitamin included in your pack. What's even commendable with this subscription is they give back to the community by providing two malnourished children with a year's supply of Vitamin A for every order shipped.
Check out Persona Reviews to know more.
Price: The price for the subscription will vary depending on your personalized picks.
Deal: Get 50% off your first box! Use this link to get the deal.
---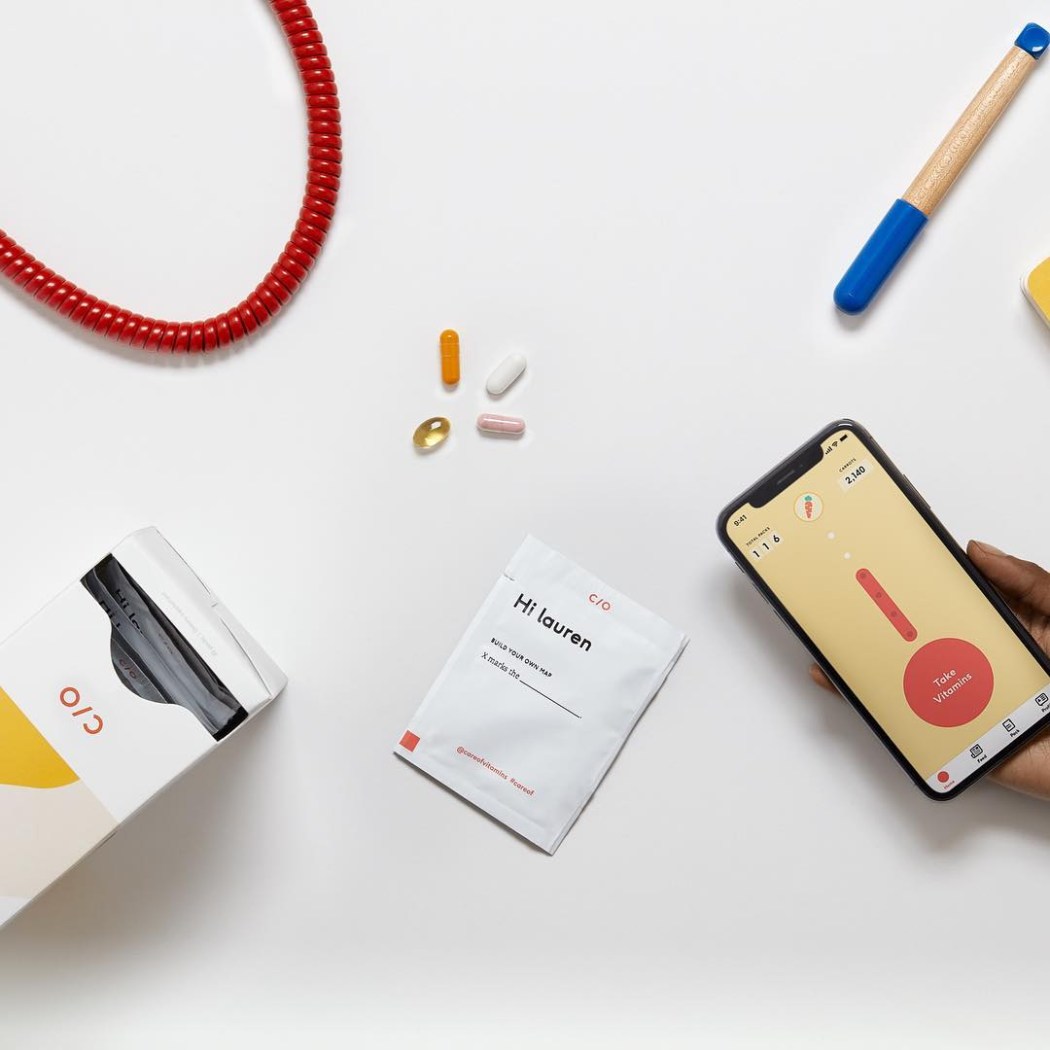 Image from: Care/of
Why We Love It: With Care/of, no more confusing trips down the drugstore finding the best vitamins and supplements for yourself. This subscription combines what your body needs with their expertise to give you personalized daily vitamin packs based on your diet and health goals. You can get vitamins, minerals, probiotics, and more that are made from the most effective and sustainable ingredients, fresh from their source! What you need to do is take a quick quiz to get a recommendation. They'll even stick with you and track your new healthy habit through an app you can easily download on your device.
Check out Care/of Reviews to learn more about this vitamin subscription.
Price: The subscription starts at $28 per month. Pricing depends on what vitamins and supplements are included in your pack.
Deals:
---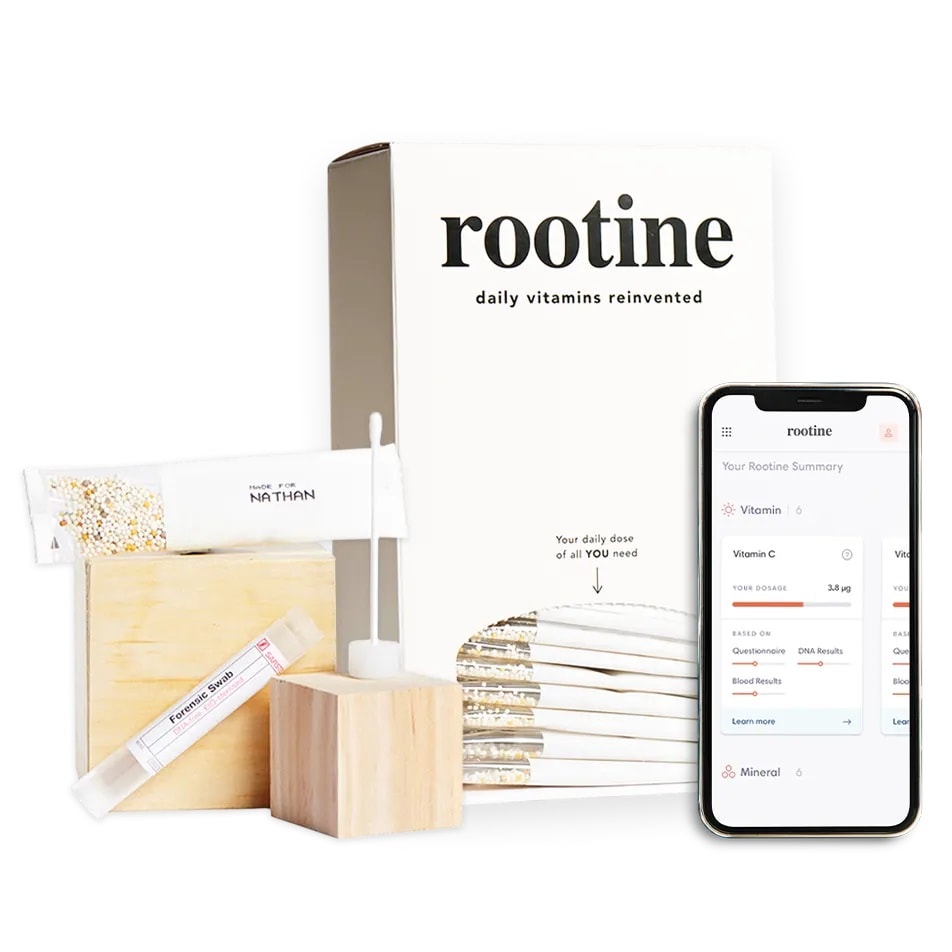 Image from: Rootine
Why We Love It: If you like vitamins custom-made for your body only, try Rootine. The subscription combines your genetic blueprint, micronutrient blood levels, and lifestyle information to create vitamins that are 100% custom-tailored to exactly what your body needs. Also, each order comes with an at-home DNA test, blood test analysis (optional), and in-depth results on your nutrient needs for creating a precise formulation in your daily vitamin packs. These vitamins come in the form of microbeads that are easy to swallow and can be taken with almost anything, made from premium quality, natural & vegan ingredients they can find!
Price: The subscription costs $69 per month.
---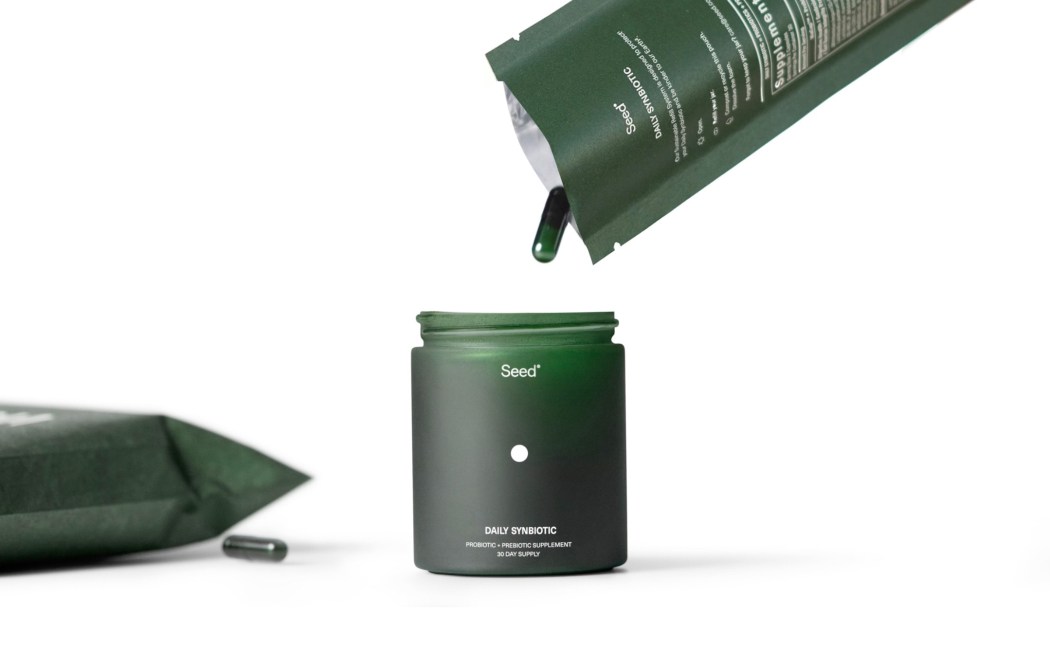 Image from: Seed
Why We Love It: Seed is all about health supplements designed to help not just with digestive but with whole-body health in mind! They combined probiotics and prebiotics in one for systemic benefits to help boost digestive health, skin health, gut immune function, gut barrier integrity, heart health, and micronutrient synthesis. Each monthly box supplies 60 capsules good for 30 days. These are made with your overall health in mind and contain no gluten, dairy, soy, binders, or preservatives. Keeping your gut health is made easier as experts believe in the potential of microbes in improving human and planetary health. Your welcome kit will include a refillable glass jar and a free travel vial you can easily carry wherever you go!
Go to Seed Reviews to know more.
Price: The subscription costs $49.99 per month.
Deal: Get 15% off your first month! Use coupon code HELLOSUB15.
---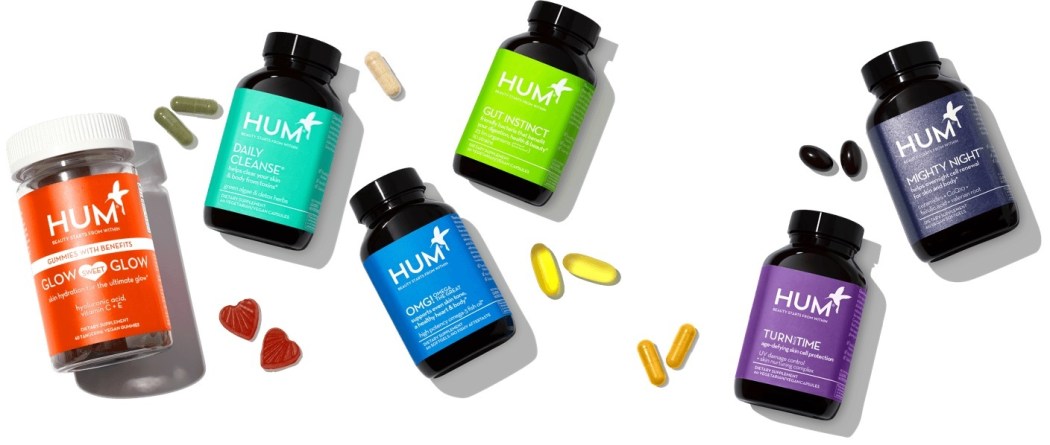 Image from: HUM Nutrition
Why We Love It: HUM Nutrition is a brand of tailored vitamins and supplements designed to address specific beauty and lifestyle concerns based on your unique needs. Vitamins are formulated with clinically proven ingredients that are clean, natural, triple-tested for potency and purity, and sustainably sourced. Take a quiz to match your goals to the kinds of vitamins you need to supply your body. No more guesswork for yourself as they also provide solutions and free nutrition advice by certified RDs! Each bottle has 60 vegan capsules that are good for 30 days. Take two capsules a day, feel healthier inside and radiate that glow outside!
Read HUM Nutrition Reviews to find out more about this subscription.
Price: Vitamins & supplements start at $10/bottle. Buy any 3, save 15%, and get free shipping for orders over $50.
Deal: Get 15% off on $29+ orders! Use coupon code HELLO15.
---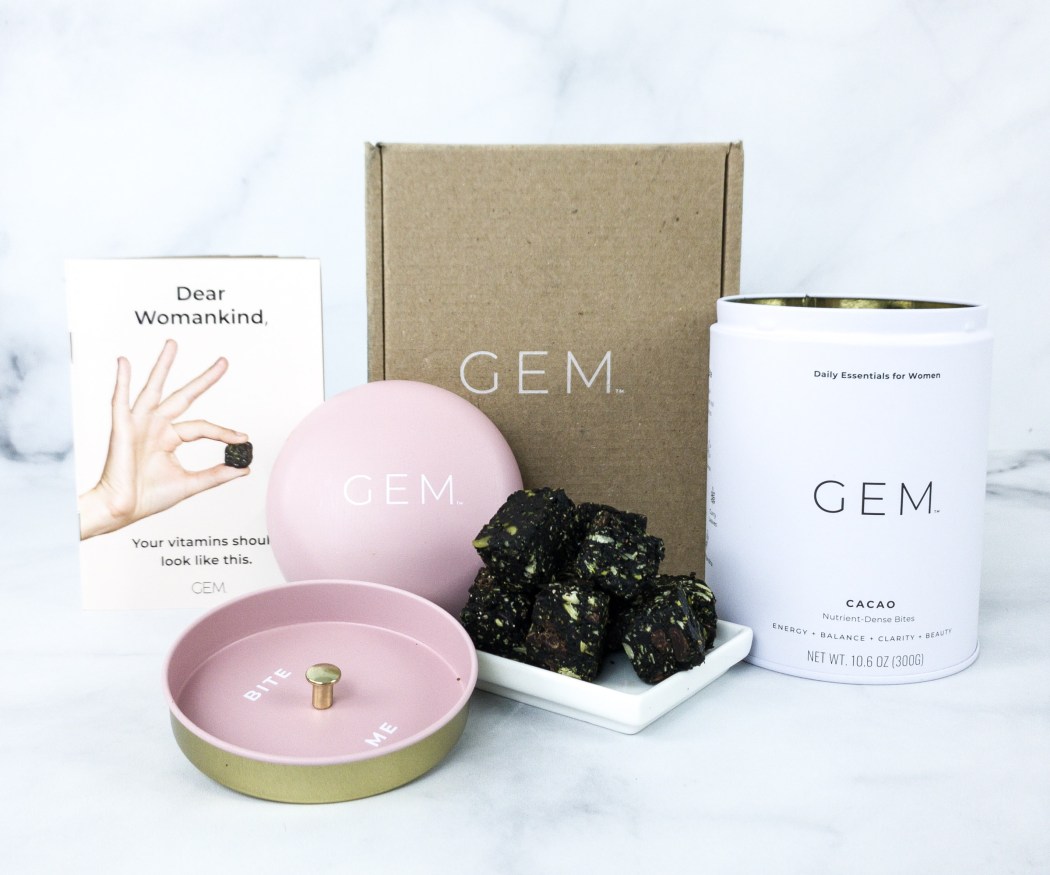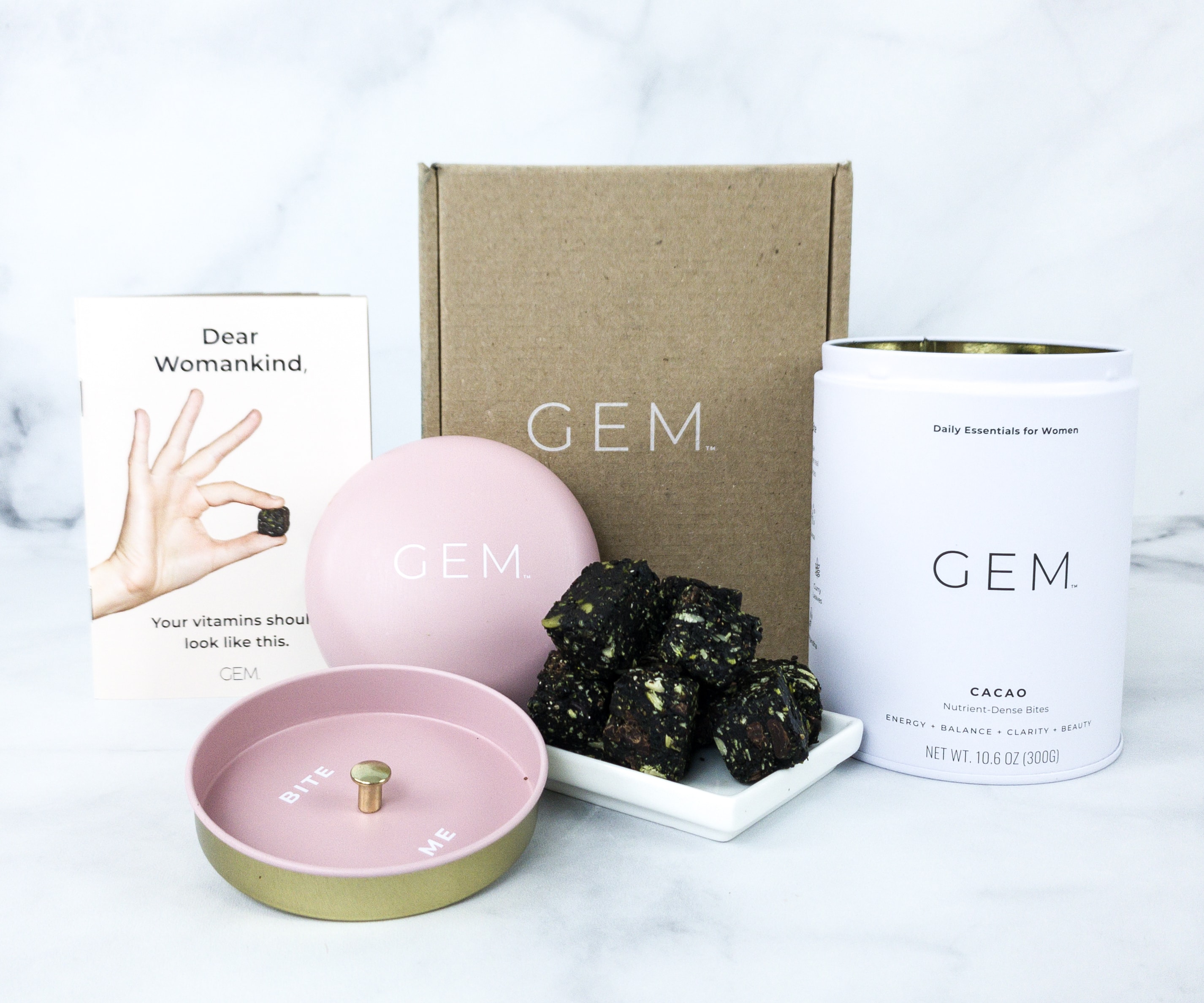 Image from: our review
Why We Love It: Feel like you're just chewing a snack even though what you're taking are vitamins and supplements. GEM is a vitamin subscription that sends 30 GEM bites each month, and you can choose from Daily essentials (available in lemon, peppermint, and cacao flavors), Immunity essentials (turmeric ginger citrus), Sleep essentials (chocolate cherry), or opt for the Gem Sampler Kit to try them all. They are made with 13 real food ingredients – rooted in nature and backed by science – and contain 15 key micronutrients the body needs most to perform at its best. These vitamin bites provide everything for optimal daily health formulated specifically for women to keep them balanced and stress-free! The first shipment includes a large tin and a travel tin.
Want to know more? Visit GEM Reviews.
Price: The monthly membership starts at $39, and shipping is free. You can also try the Sampler Kit for $30.
Deal: Get 10% off your first box! Use coupon code WELCOME10.
---
Image from: Tespo
Why We Love It: Tespo is a vitamin subscription that provides vitamins and supplements you need, but not in pill forms. They offer a new kind of vitamin experience by sending liquid supplements in pods. No pills mean no pill processing, so there will be no sugar, fillers, and additives in them, and you'll only get clean and premium multivitamins. Take the quiz and receive recommendations on what vitamins you should take. It comes with an integrated in-home system that offers up your daily dose of multivitamins with just a push of a button. Each pod contains 31 servings of pure, premium, powdered ingredients. Aside from liquid vitamin pods, they also offer vitamin stick packs (Sleep, Clear Energy, and Shield Immunity) you can bring anywhere you go.
Price: You can get the Tespo dispenser for $149, while the Vitamin Pods subscription starts at $25 per month. Personalized multi starting at $45/month.
Deal: Get $30 off when you purchase the Tespo Dispenser and your first vitamin pod! Use coupon code HELLOSUBSCRIPTION.
---
Image from: Vitafive
Why We Love It: With Vitafive, you can get gummy vitamins that are not just good for you but are yummy too, that even kids can enjoy taking them! These high-quality vitamin gummies are free of gluten and allergen and are vegan-friendly as well. They are created from fruit-based pectin that ensures efficient digestion, and they're naturally colored and flavored. You'll receive 1, 3, or 6 packs every 30 days, every 45 days, or every 60 days, depending on your preferred schedule. Choose from 10 different supplements they offer or build your own pack! The vitamins are also pre-packaged into one convenient pack for each day of the week, so there's no need for pill organizers.
See more about this box at our past Vitafive Reviews.
Price: Adult pouch prices start at $11.69, while Kids pouch starts at $9.89. You can also make a daily pack for a month, starting at $30.
Deal: Save 30% of your first order! Use coupon code hello30.
---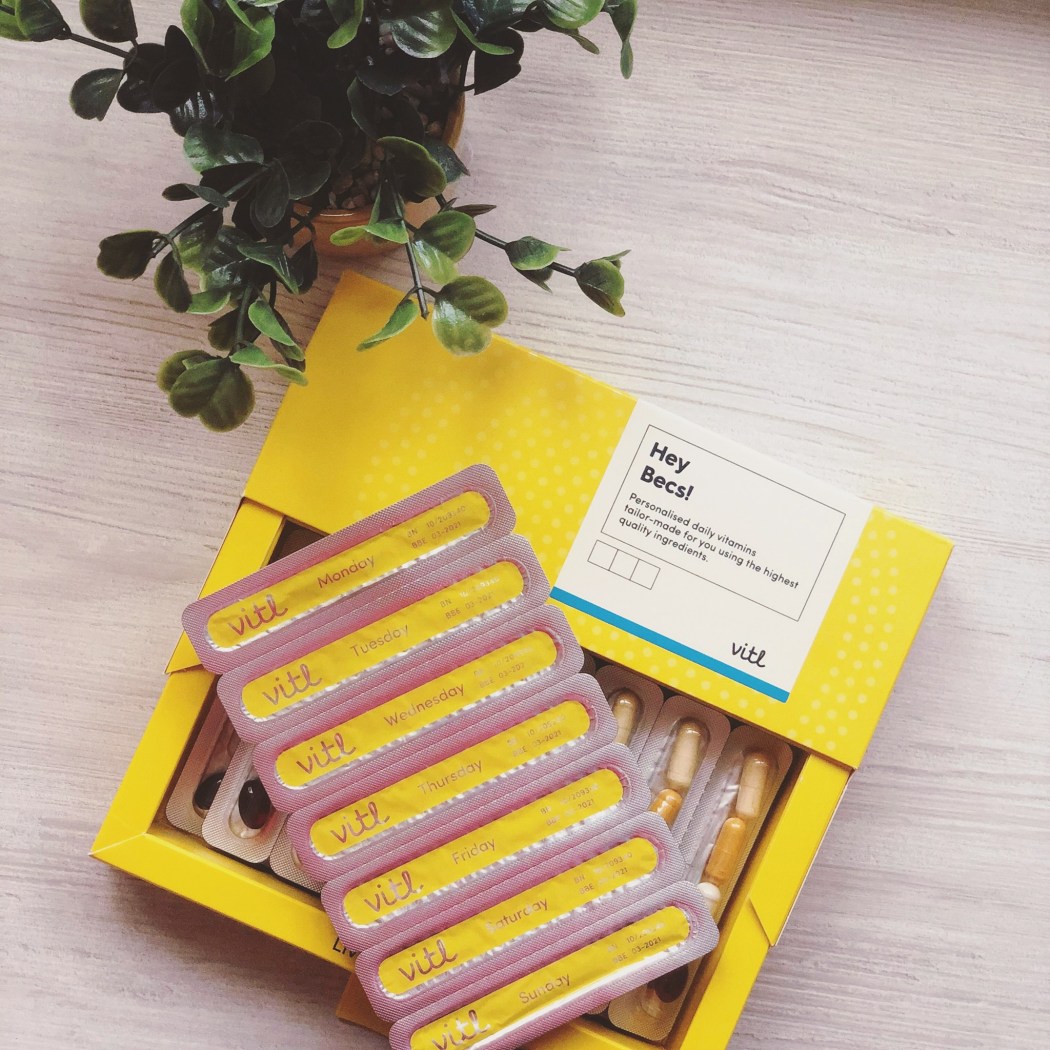 Image from: VitL
Why We Love It: VITL provides a 28-day supply of supplements contained in tearable strips so you can take them on the go! The supplements are tailor-made with care using only the highest quality, cleanest, most absorbable, and carefully selected ingredients to give what your body needs most. Each strip contains 4 pills that complement each other to make sure that it covers all the vitamins and nutrients that matched personally to your diet, lifestyle, health goals, and genetics. With at-home nutrition tests, they can curate the best supplements to help you feel your best every day!
Price: Female and male multivitamins subscription starts at €11.95 ($13.95) per month; Pricing on personalized vitamins depends on your daily needs.
---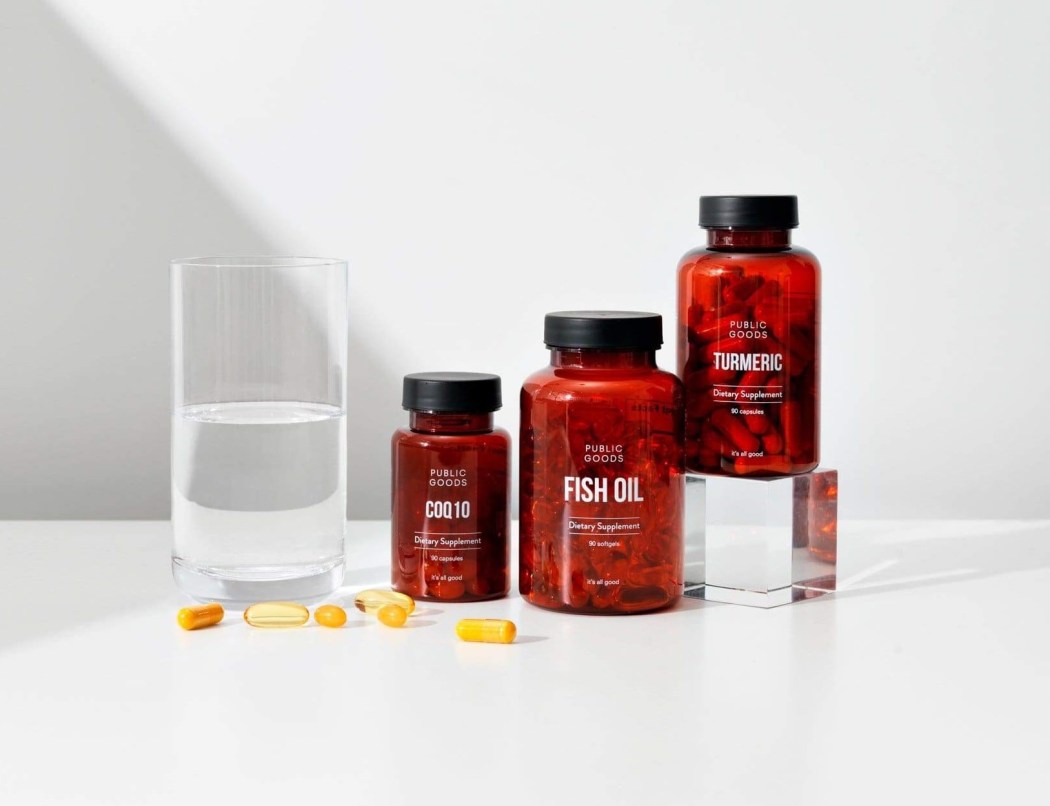 Image from: Public Goods
Why We Love It: Public Goods are committed to making healthier choices accessible to all. They make healthy and sustainable products that are not just good for the people but the planet too! They offer the highest-quality vitamins and supplements made from a variety of healthy ingredients with nothing to hide. They also make sure that all of the ingredients are organic, vegan, and gluten-free. You can choose from a range of vitamins, including probiotics, turmeric supplements, vitamin D3, melatonin, vitamin B12, and vitamin C. Each jar contains 90 capsules/soft gels/tablets that are good to last for 3 months!
Public Goods also have Personal, Home, Pet, and CBD products to offer – Visit our Public Goods Reviews for more subscription options.
Price: For a $79 annual membership fee, you get access to an entire line of vitamins at well below retail prices.
Deal: Get 25% off your first order! Use coupon code hellopga.
---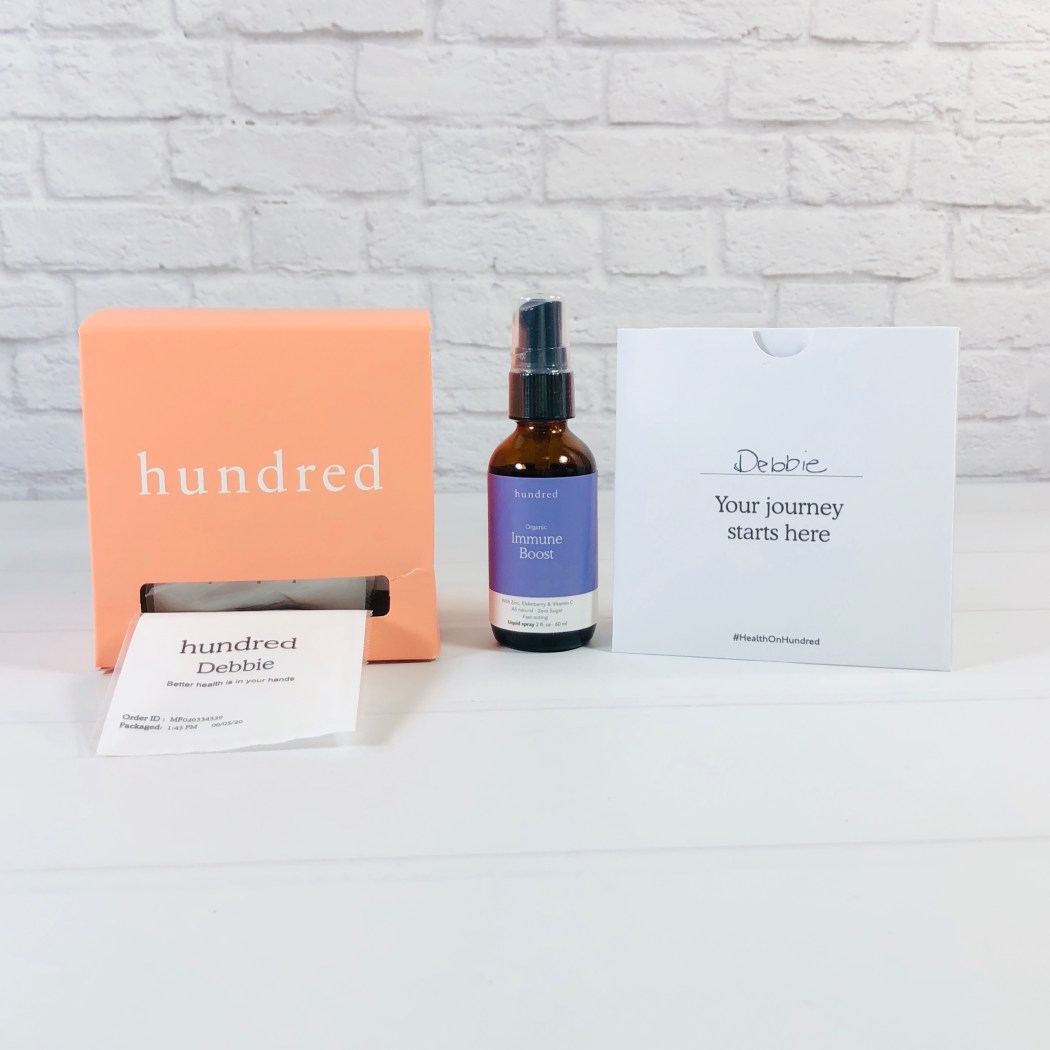 Image from: our review
Why We Love It: Vitamins supply lacking nutrients in the body, and hundred provides vitamin plans based on the four pillars of wellness – nutrition, sleep, stress balance, and movement. They believe that you deserve to know exactly what you are taking into your body, so they are transparent about the ingredients they use in creating a vitamin capsule that actually works. Take their consultation quiz relating all about your health (diet, habits, lifestyle, and goals), and based on the result, you'll get personalized daily vitamin packs that are just for you! You'll also be guided by a nutrition expert who'll answer all of your questions and support you in your journey towards ​a healthier life.
See past hundred Reviews to take a good grasp on what this subscription is all about.
Price: Vitamin plans start at $1/day or $30/month.
Deal: Get 30% off your first box! Use coupon code HELLOSUB30.
---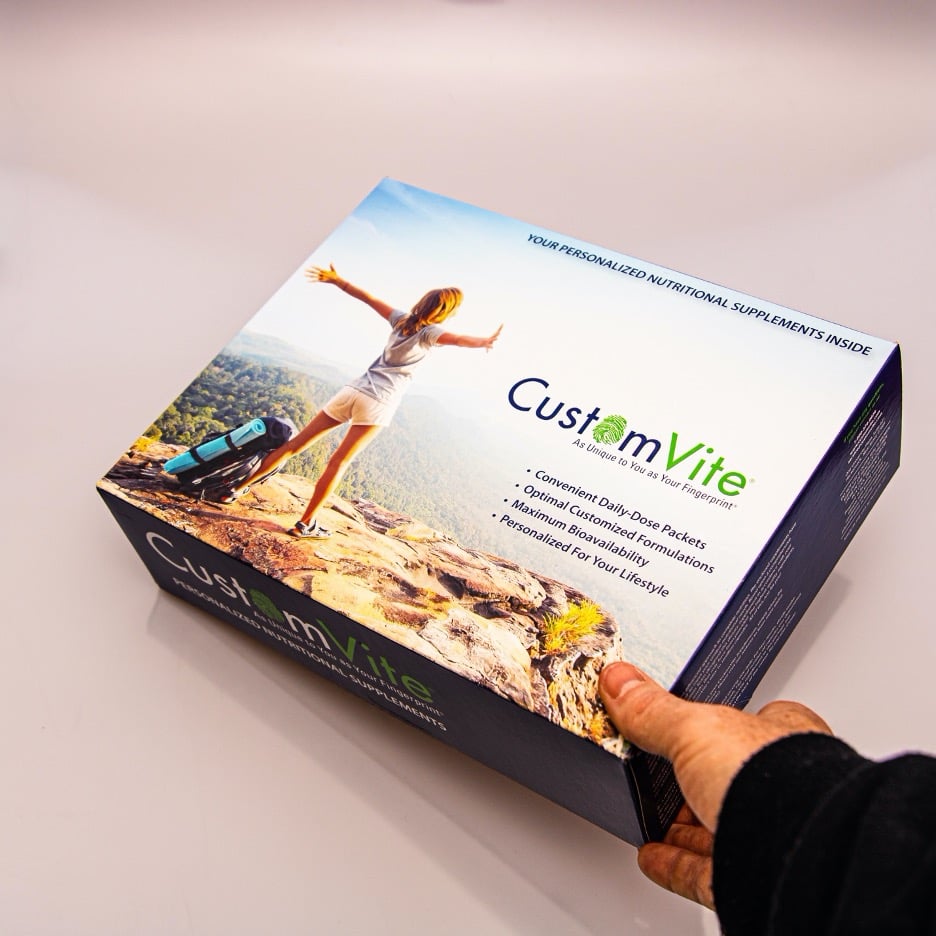 Image from: CustomVite
Why We Love It: Our bodies have different specific needs, and that's why CustomVite provides personalized daily vitamin packs designed for your own needs, lifestyle, and health goals. They work with leading experts to design a free health assessment that recognizes your supplement requirements and determines exactly what vitamins you need. Give it a shot by taking their quiz about your lifestyle, medical history, diet, genetic risk factors, allergies, and others. The vitamin packs you'll receive will include everything your body lacks, and these are made from the freshest, high-quality ingredients, so you have nothing to worry about! You'll receive a 3-month supply of vitamins tailored to your health needs packed for daily convenience.
Price: Personalized nutritional supplements' price varies, depending on what your body needs.
---
Image from: Future Kind
Why We Love It: If you're looking for a supplement that also considers your diet restrictions, Future Kind is an ideal option. Whether you're having trouble sleeping or always feeling tired, they got your back by offering clean, sustainable, and 100% vegan vitamins, certified by the Vegan Society. From the evidence-based ingredients that made up each product to containers where they've been stored, up to the packaging, they always have you and the planet in mind! Take a quiz so you can have better recommendations on what vitamins your body needs. Each bottle contains 60 vegan soft gels, good for 30 days. Take 2 soft gels each day with a glass of water and feel your best self every single day!
Price: A bottle of multivitamins with 60 soft gels costs $29.95 a month. Subscribe to 2 or 3 bottles to save more bucks! Bundles are also available starting at $49.95.
Deal: Get 10% off your order sitewide! Use coupon code BEKIND10.
---
Image from: our review
Why We Love It: Mybite has the most indulgent, chocolatey vitamin goodness for you to offer. This subscription reimagined how people should take vitamins daily by providing guilt-free vitamin bites made with rich caramel, roasted peanuts, and a soft center, all covered in chocolate. These are also gluten-free and vegetarian and contain no artificial flavors, colors, and additives. Choose which vitamin bites you need most and indulge yourself in all the healthy and chocolatey pleasures. Each jar can last for a month or so, and each bite contains about the same calories and sugar as traditional gummy vitamins but is much tastier. It's the vitamins you can feel good about!
See the Mybite Review to know more!
Price: Each jar of choco-vitamin bites costs $14. Bundles are available starting at $28.
Deal: Get 20% off on your next order! Use coupon code WELCOME. Bundles not excluded.
---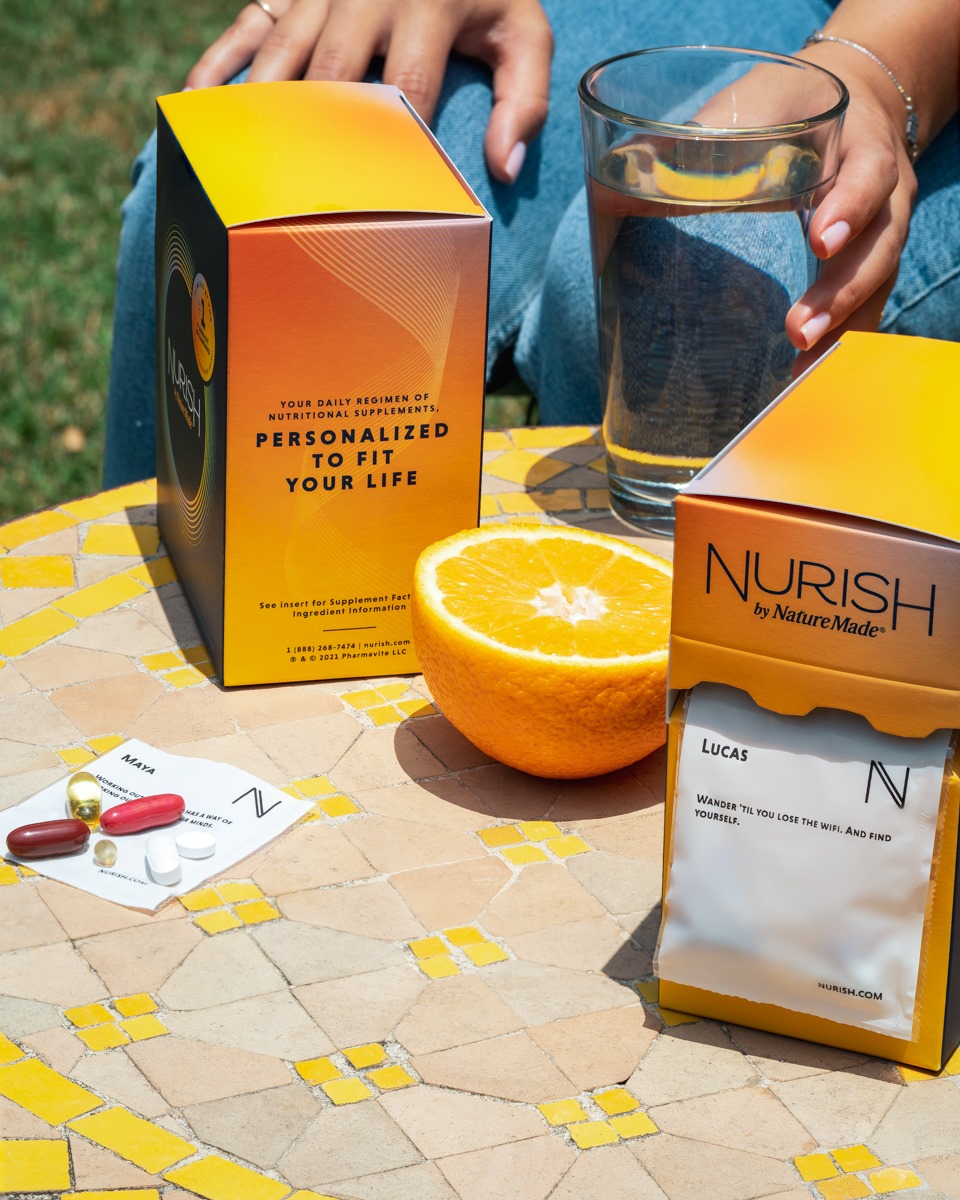 Image from: nurish
Why We Love It: If you want to amp up your health goals, nurish is the answer you need. This monthly subscription provides daily vitamin packs that are tailor-made to fit your lifestyle and goals. All you have to do is take the quiz and get science-backed recommendations to help you meet your body's specific nutrient needs. The vitamins are packed in daily pouches that you can easily carry anywhere you go and take in easily. Each month, you'll receive 30 daily vitamin packs, specially curated just for you, delivered straight to your doorstep. With this subscription, you'll worry less about better health!
Price: Curated packs are priced starting at $27/month. A month's supply of personalized vitamin packs varies from person to person, starting at $6 a month.
Deal: Get 50% off your first order! Use coupon code NURISH50.
---
And these are the best vitamin & supplement subscription boxes that will help you keep healthy! Did you find the perfect box that can be your potential favorite?
To find more must-try subscriptions, check out our full list of the best subscription boxes in every category!
Say Hello to More Health-Creating Subscriptions!
Find more vitamin-related subscription options on these lists: