If you're not a fan of a cup of joe but still want to warm yourself up and relax, tea is the perfect beverage for you! There are many different types of tea, including loose leaves and those that are already in bags that you just need to steep without straining. They also come in a variety of flavor profiles, ranging from aromatics to fruity to minty and strong ones!
Drinking tea also has an amazing amount of benefits, such as keeping your gut healthy, your skin looking great, or even relax and soothe your senses. Apart from coffee, there's a reason it's one of the most popular drinks after water! And now, you can explore teas from across the globe conveniently at home with tea subscription boxes.
These boxes and clubs allow you to enjoy your favorite beverage every single day! Some of these subscriptions pair their world-class tea to baked snacks, while others send steeping tools to help you prepare a warm cup. Most of these subscriptions and clubs can also be personalized depending on your taste preferences, while some may surprise you with new varietals you haven't tried before.
Teas are popular all over the world! Discover more aside from greens, blacks, herbals, and oolongs. And if you're a total tea person, this list of the best tea subscriptions and clubs will help you find the ideal kind to fit your preferences. These boxes will surely make you love drinking tea more and more each day!
The Best Tea Subscription Boxes and Clubs for Tea Lovers!
Image from: our review
Why We Love It: Tea Runners specializes in loose leaf tea, and they let subscribers choose between a curated selection or customizing their monthly tea box. There are 15+ teas to choose from every month, a great way to discover delicious teas from the finest farms and also to try unique and hard-to-find teas from around the world. Many of the teas in their selection are award-winners from the Global Tea Championship Awards!
Price: Subscriptions range from $21.25 to $25 per box.
---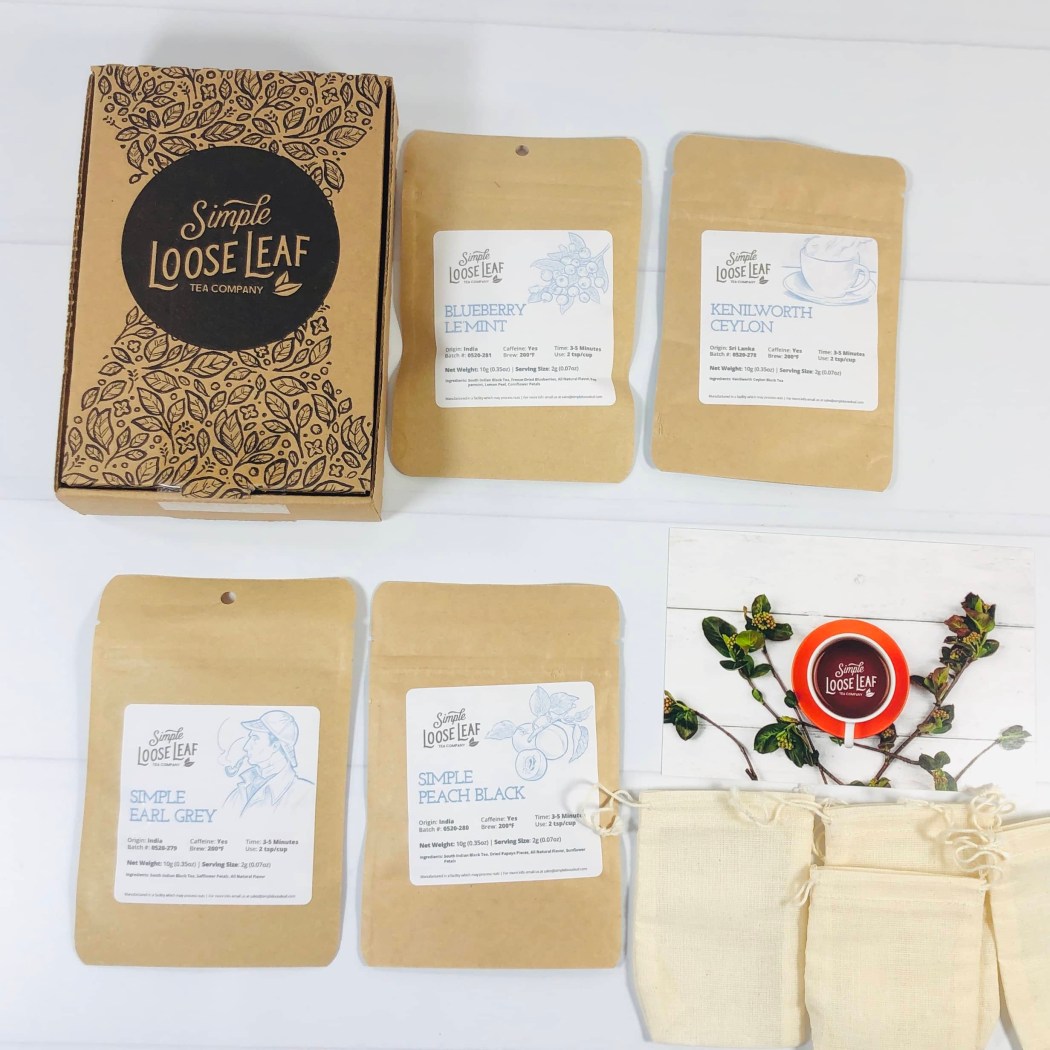 Image from: our review
Why We Love It: Simple Loose Leaf Tea is the best option for anyone who enjoys drinking tea. Explore new flavors and get four hand-selected, loose-leaf teas with added goodies monthly. Each box comes with hand-packaged, fresh, and quality loose leaf tea. If you're ready for some unique tea-drinking experience, you can try their different variants, ranging from sweet to earthy and strong. Just choose the ideal box type (Sampler, Herbal Tea, Black Tea, Green Tea) and set a schedule of how often they would deliver tea boxes directly to your door! The box also comes with helpful tasting notes and four USA-made linen filters for easy steeping. You will definitely find your perfect cup of tea from this box!
Check out our Simple Loose Leaf Tea Reviews to know more.
Price: The subscription costs $18 per month.
Deals:
---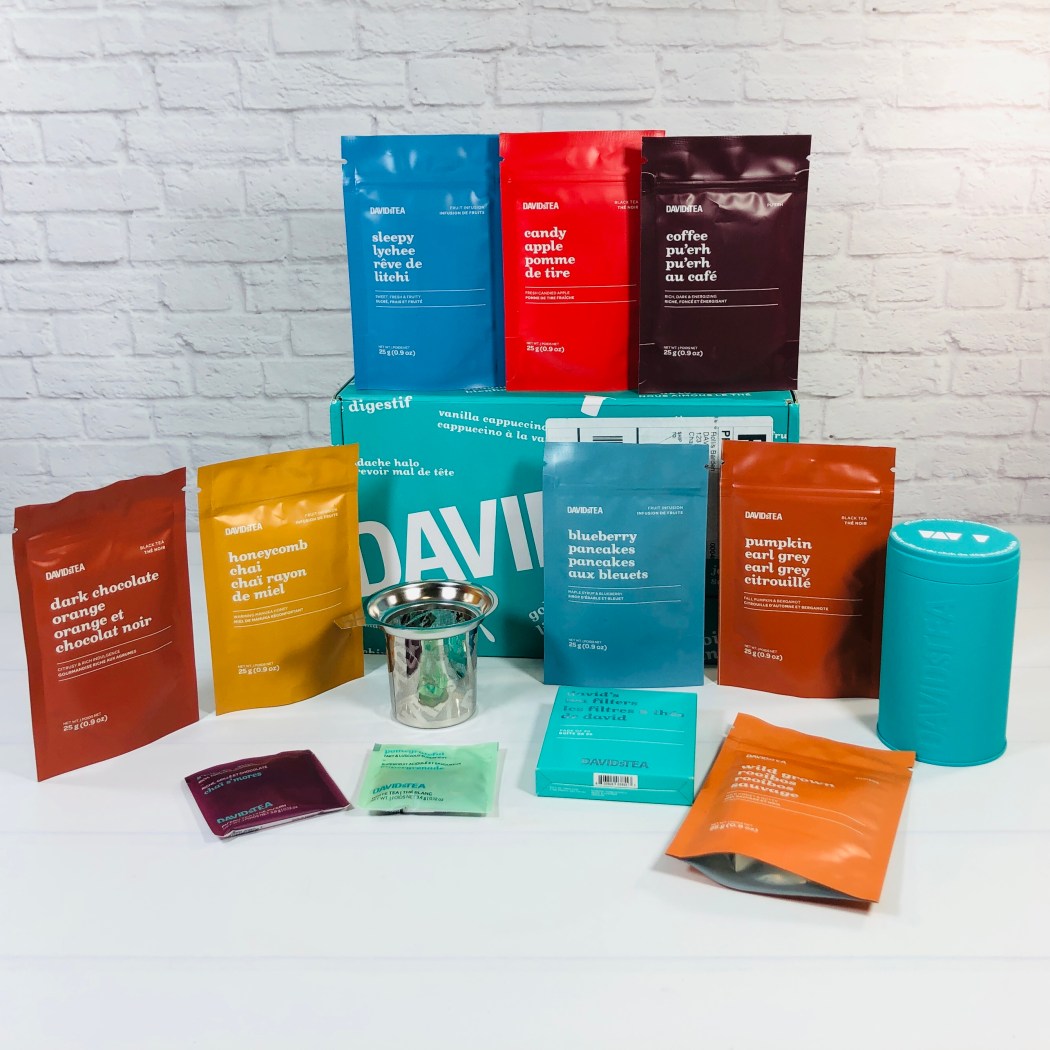 Image from: our review
Why We Love It: Warm your heart as you warm your tummy with David's Tea Tasting Club. It is a subscription that delivers tea boxes 4 times a year. They feature up to 8 blends per box, which is over 50 cups of tea! With a full variety of seasonal newness and exclusive teas, you'll never run out of blends to enjoy. And aside from the aromatic tea blends, there are also other surprises in the box too! Subscribers gain exclusive access to their tea club community, where they'll learn and share new tea tricks & skills and exchange exclusive blends with passionate tea fanatics. It's one perfect subscription to help you enjoy sipping tea almost every day!
Read the David's Tea Tasting Club Reviews to know more!
Price: Get 1 box per season, delivered right at your door for a one-time payment of $140. Each box costs $35 and includes a free shipping!
---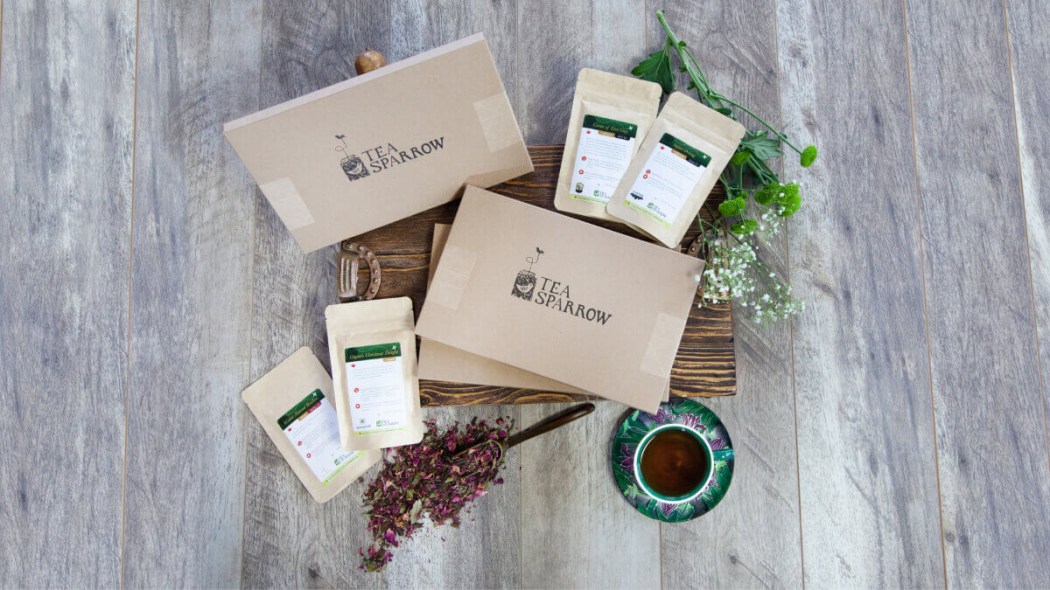 Image from: Tea Sparrow
Why We Love It: With Tea Sparrow, your monthly tea fix will be delivered straight to your doorstep! This tea subscription sends an assortment of curated black, green, rooibos, and herbal loose leaf teas. Each box contains four packs of high-quality teas, guaranteed to be free from artificial ingredients and specially selected by tea tasters who send only the best teas. This tea box will allow you to explore new blends and will definitely solve any tea cravings you have in mind!
Check out the Tea Sparrow Reviews to know more.
Price: The subscription costs $20 per month.
Deal: Get 20% off everything, including the first month of a subscription as well as one-off tea purchases! Use coupon code welcome20.
---
Image from: our review
Why We Love It: Sips By is giving you the freedom to taste teas from different brands around the world. This subscription lets you discover teas you can enjoy sipping and can be your potential favorites! All you have to do is create a profile with your flavor and dietary preferences, and get matched with 4 delicious teas from over 150 global brands based on your personal and unique tastes. Aside from the teas, you'll also receive a personalized insert with all the information you needed to know about the teas, plus a drawstring bag with disposable tea bags inside to use for loose leaf samples. Once arrived, open the box, steep your teas in hot water and sip a warm cup of tea to recharge your day!
See our past boxes by visiting the Sips By Reviews to know more.
Price: The subscription is $15 per month.
Deal: Get 50% off your first monthly box! Use coupon code HELLOSUBSCRIPTION.
---
Image from: TeaBox
Why We Love It: TeaBox lets you enjoy the freshest Indian teas from Darjeeling, Nilgiris, and Assam. Each month, you have the opportunity to taste their teas ranging from healthy greens to rare whites, whether single-origin or blended. This subscription is breaking down the walls between tea growers and tea lovers across the globe by sending five new and exotic yet familiar teas based on a theme and without the cost of shipping! It's an ideal go-to subscription if you want the freshest tea available!
Find out more about this subscription by visiting the Teabox Reviews.
Price: You can get the box for $29.99 each month, with discounts for longer subscriptions, and no extra charge for shipping.
Deal: Get 20% off Teabox subscriptions! Use coupon code TEACLUB20.
---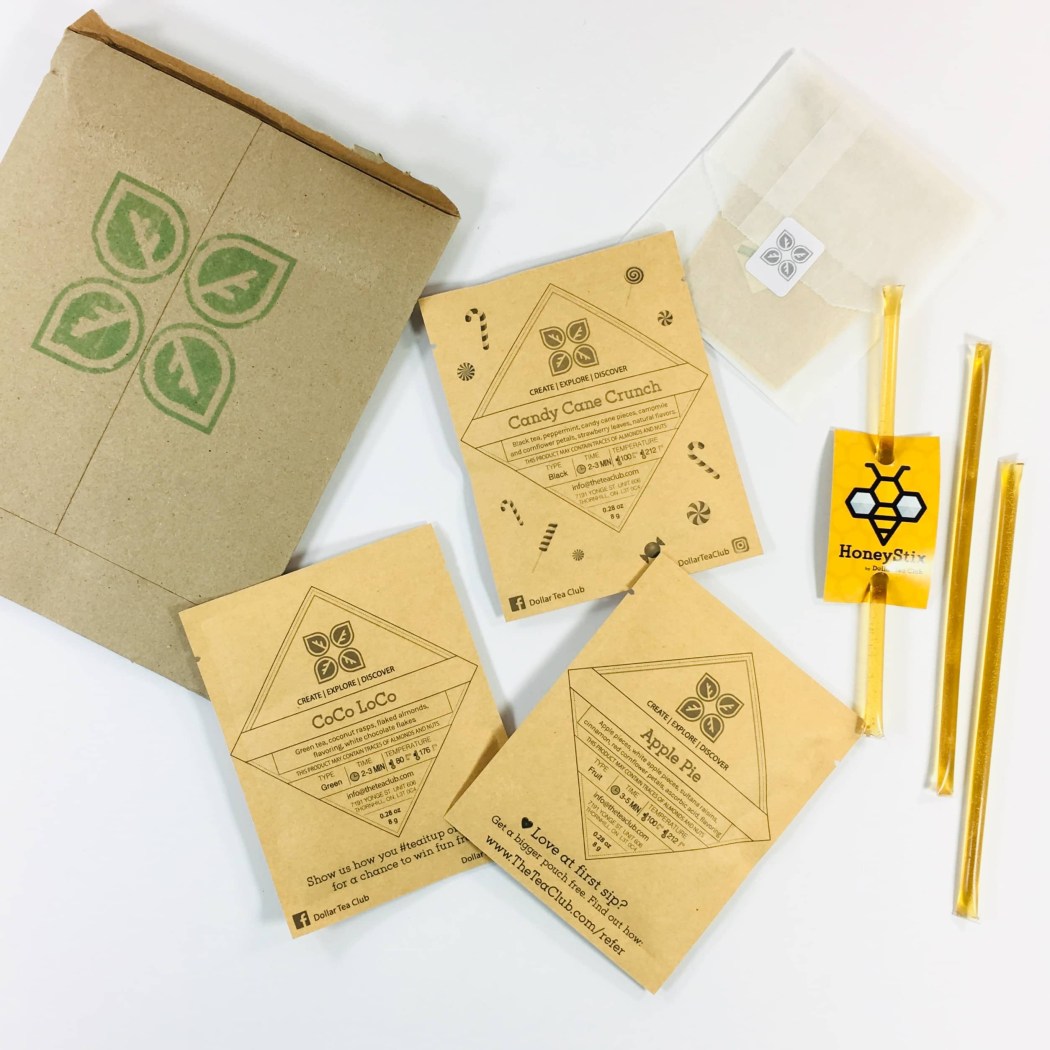 Image from: our review
Why We Love It: Getting clean teas without the high price is possible with Dollar Tea Club. This monthly subscription sends loose leaf teas made without artificial flavors. These teas are ethically sourced through direct trade, which means better quality tea while also knowing the farmers are paid reasonable wages and treated with respect. Choose a plan – The Explorer (3 new monthly samples), The Sensei (one 50g pouch, monthly samples, plus a little more), and The Sommelier, which sends you the perfect amount of tea based on how you drink, monthly samples, plus filters and a tea infuser for the first order. With this tea subscription, you have one fun way to explore teas!
Read the Dollar Tea Club Reviews to know more about this subscription.
Price: The subscription starts at $1 per month.
Deals:
---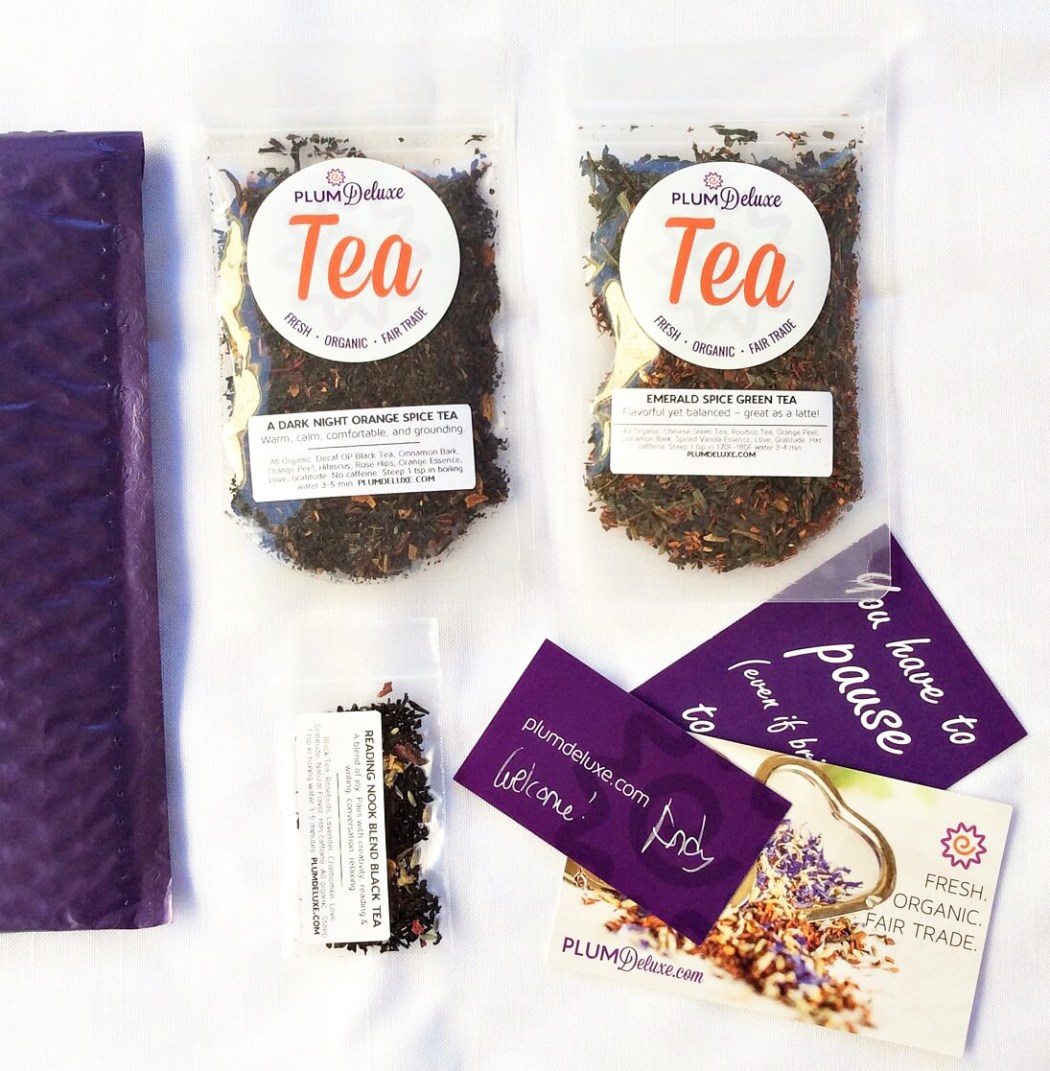 Image from: Plum Deluxe
Why We Love It: Get unique tea blends that were created in-house at an Oregon-based studio. Plum Deluxe is a monthly tea subscription that sends delicious seasonal flavors directly to members! Join the Tea of the Month Club and steep organic teas comfortably in your home. Receive one tea per month (or two), depending on your chosen plan. Aside from your teas, you'll also get sample tea from their shop, brewing instructions, tea pairings, and recipes. Members get free shipping on all orders as well as members-only specials and discounts.
View the Plum Deluxe Reviews to see our past boxes!
Price: Memberships are billed quarterly, starting at $10 each month for one once of tea plus a small sample, or $16 for two, 1-ounce blends plus a small sample.
Deal: Get a bonus surprise tea in your first box! Must enter HelloSub in the "How did you hear about us?" Box. Use coupon code HelloSub.
---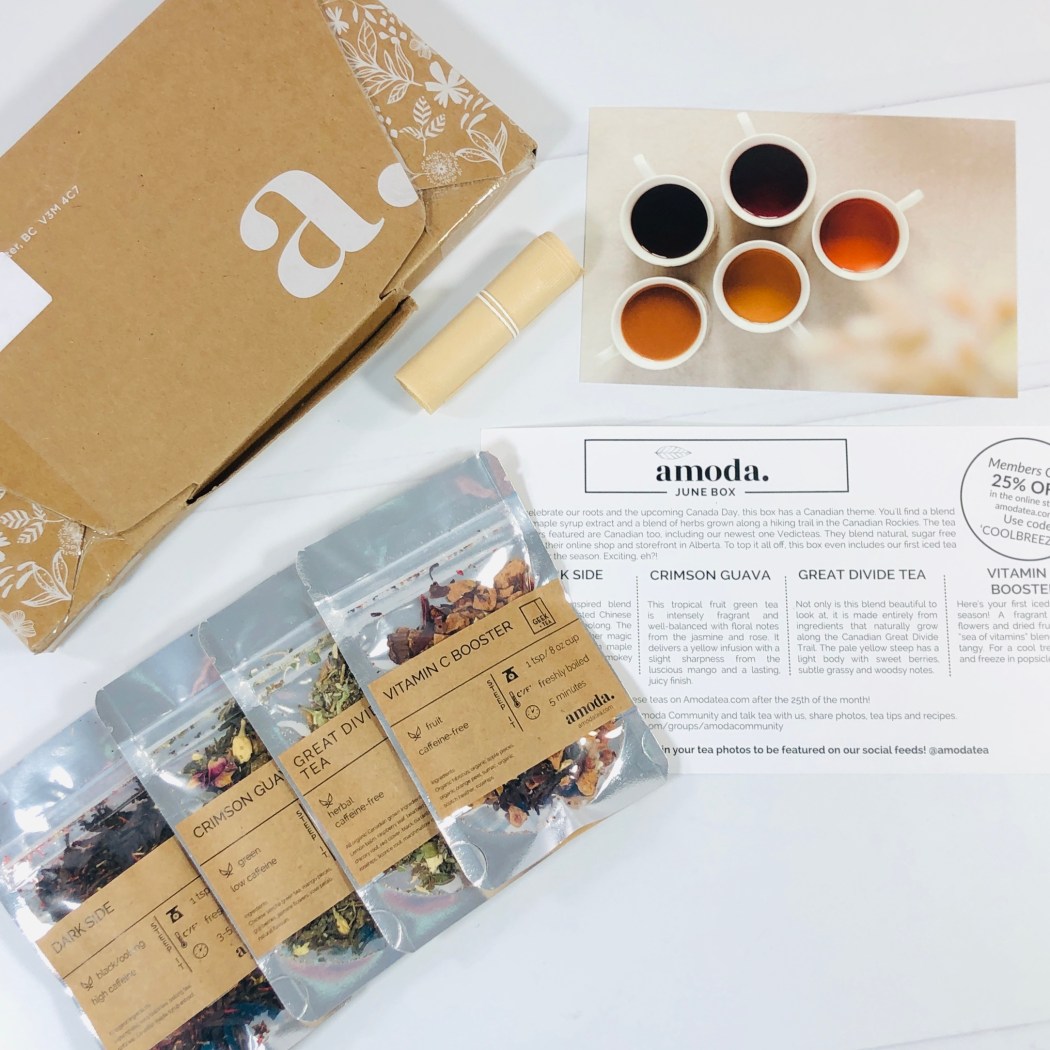 Image from: our review
Why We Love It: Amoda Tea caters to tea lovers by sending all-natural, premium, and hand-selected teas carefully sourced from small, independent tea companies. There are two boxes available — the Original Monthly Tea Box, which includes a selection of premium teas with a variety of caffeine levels, and The Low Caff, which contains a mix of caffeine-free and low caffeine teas. Each box includes four teas and biodegradable tea filters along with tasting notes, and a collectible tea postcard. You can also add some extra bonuses like a perfect teaspoon or extra tea bags. And if you don't like the tea in your box, they'll replace it in your next box!
Visit the Amoda Tea Reviews to check out our past boxes.
Price: A monthly tea box costs $20, with free shipping to Canada/US!
Deal: Get 40% off of your first month! Use coupon code HELLO40.
---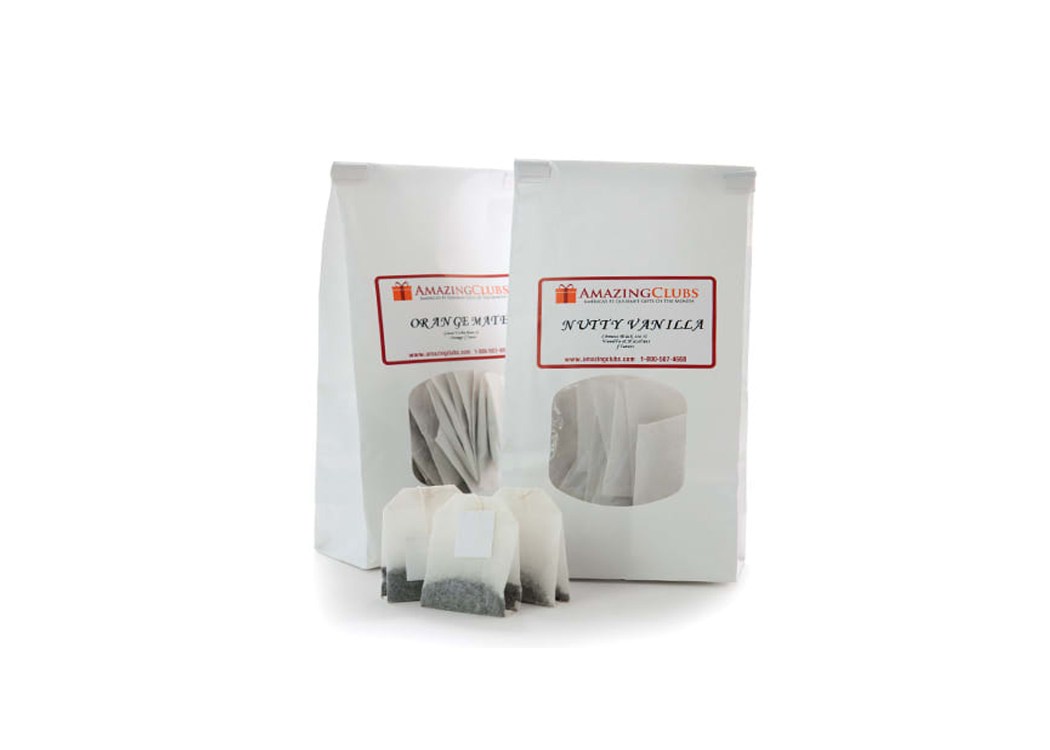 Image from: Amazing Clubs Tea of the Month Club
Why We Love It: Amazing Clubs Tea of the Month Club is a premium tea subscription that delivers a delicious selection of limited-availability, hand-crafted teas made with only premium leaves from boutique growers around the world! Each shipment will include two new and unique varieties (20 tea bags each). The box contains a total of 40 tea bags, which is enough to last you a month! It also includes a tea lover's newsletter with info on the monthly selections, fun tea facts, pairing suggestions, and more.
Price: The subscription costs $23.95 each month.
---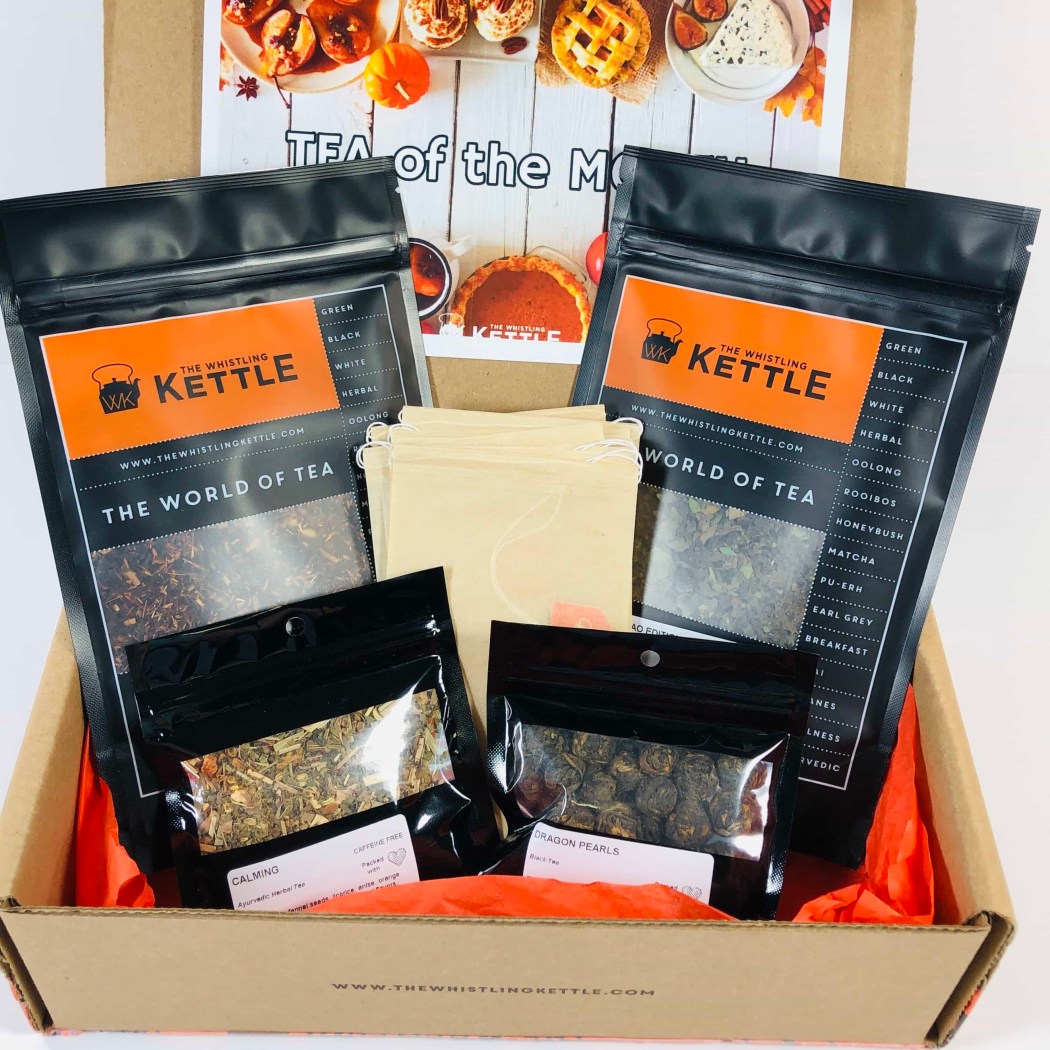 Image from: our review
Why We Love It: Whistling Kettle Tea of The Month is a subscription offering premium loose tea curated by tea experts. Each box includes four to five types of tea, plus tea bags in your first order to put your loose leaf in. Choose between the Basic and Plus Editions, which will determine the amount of tea you'll receive for the month. You can make around 1 cup per day with the Basic and about 2 cups per day with the Plus. Boxes also include details and descriptions of each tea you've received for the month. With this subscription, you will be able to explore the world of premium tea and enjoy the tea yourself or as a gift to another tea lover!
Check out past boxes by visiting the Whistling Kettle Tea of the Month Reviews.
Price: The subscription costs $22 a month, and if you get an annual plan, each box will only cost $18.
---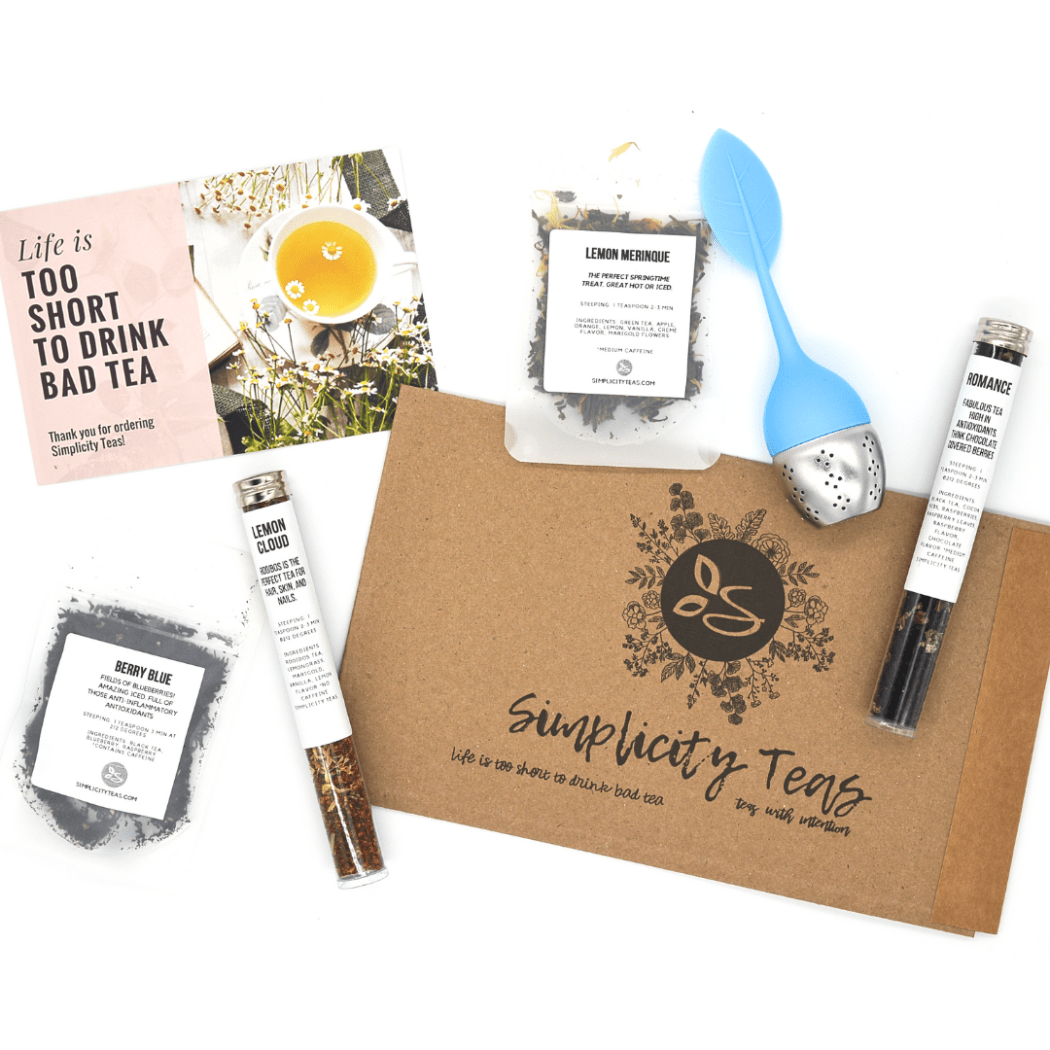 Image from: Simplicity Teas: Teas with intentions
Why We Love It: If you're looking for a good source of artisan loose leaf tea, Simplicity Teas is the subscription to go for! Each premium tea they offer is created with a specific goal in mind, such as optimized digestion, a mid-day pick-me-up, or to help you get the best sleep of your life during the night. You can select between two boxes: Mini, which produces approximately 20 cups every month, and Deluxe, which can make roughly 40 cups per month. You will also receive a unique reusable infuser in your first shipment, so you can start brewing your teas right away and further enjoy aromatic teas!
Price: You can get the Simplicity Teas: Teas with intentions starting at $20 each month.
Deal: Get 50% off your first Deluxe Box! Use coupon code 50OFF.
---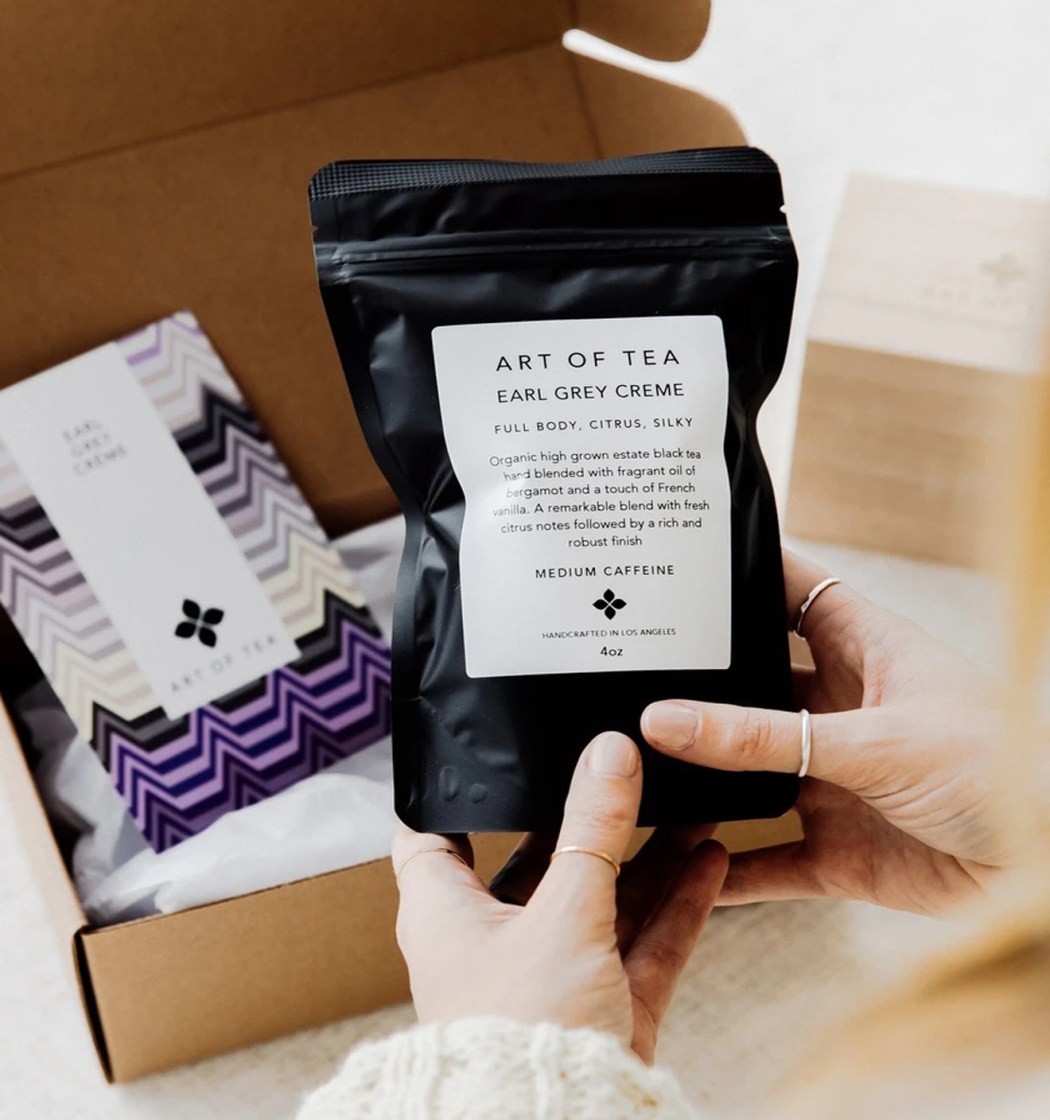 Image from: Art of Tea
Why We Love It: With Art of Tea, you'll become a tea expert in no time! Learn more about the world of tea as each quarter will bring you new knowledge and discoveries surrounding tea. This subscription imports fair-trade certified, organic tea and botanicals, and it is flexible as well. You may opt to receive caffeine-free, classic, single-origin, explore, and pyramid sachets. Pick any from five tea options and receive 2-4 ounces of tea (or 12 teabags) to steep and sip! It's the perfect way to be cozy anytime with a warm cup of tea!
Find out more about this subscription by visiting Art of Tea Reviews.
Price: You can subscribe for $18 each month.
Deals:
---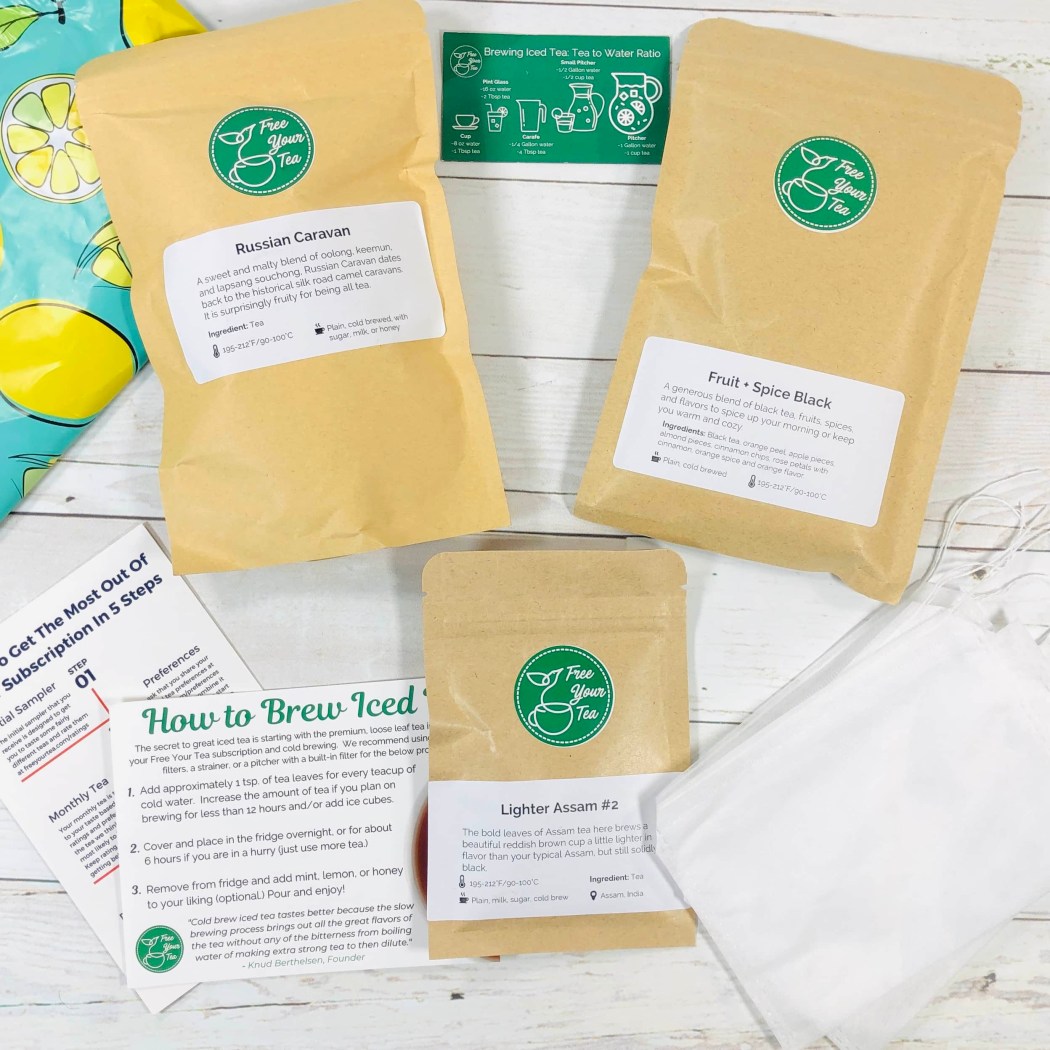 Image from: our review
Why We Love It: Free Your Tea allows you to rate their teas first before getting the one that really suits your taste! For the first month, you'll get six tea samples you can rate on their website to help determine your taste profile and preferences, and they'll taste great both as hot and iced tea! In succeeding months, you will receive a large bag of tea plus another sample so you can keep on discovering new flavors that can be a potential favorite. You can also share or gift this box to a tea lover you know to help expand their palate with the incredible world of teas!
See more about this tea subscription by visiting the Free Your Tea Reviews.
Price: The subscription starts at $16 per month, and save more when you get the 3-, 6-, or 12-month subscription for $19, $18, and $16 each month, respectively.
Deal: Save 10% on 3+ month prepaid subscriptions! Use coupon code HELLOPREPAY.
---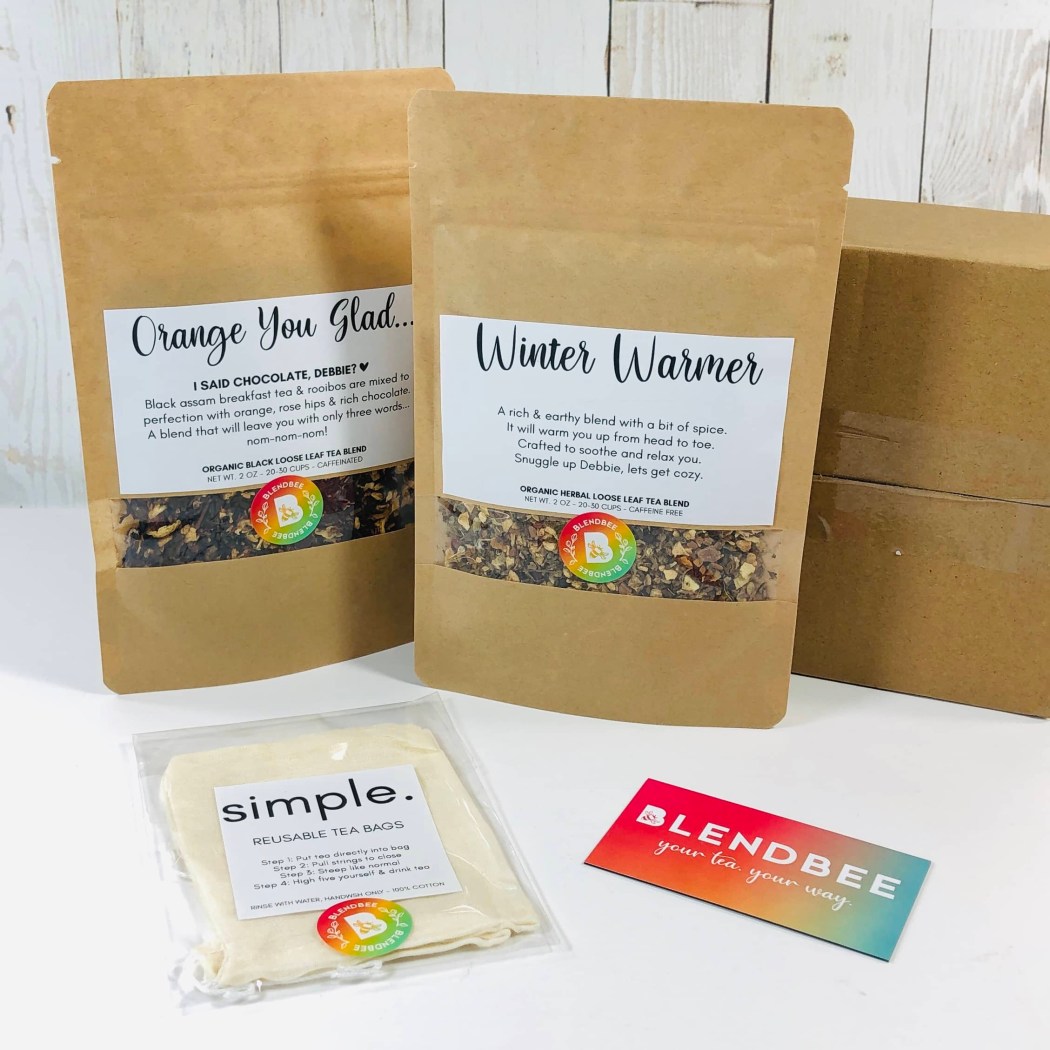 Image from: our review
Why We Love It: For fresh teas delivered to your door regularly, BlendBee Tea Club is the way to go! This subscription will send you two 2oz personalized bags (with your name!) of delicious loose leaf tea blends each month to help you explore more varieties and redefine your palate. You'll have around 40-60 cups of tea to enjoy monthly. You can also choose from caffeinated, decaf, or both – it will all depend on what you like. Plus, they only use organic and fair-trade ingredients that you can enjoy or share with another tea lover!
Check out our BlendBee Tea Club Reviews to know more.
Price: The subscription box costs $25 each month, shipping included within the US.
Deal: Get 20% off! Use coupon code Hello20.
---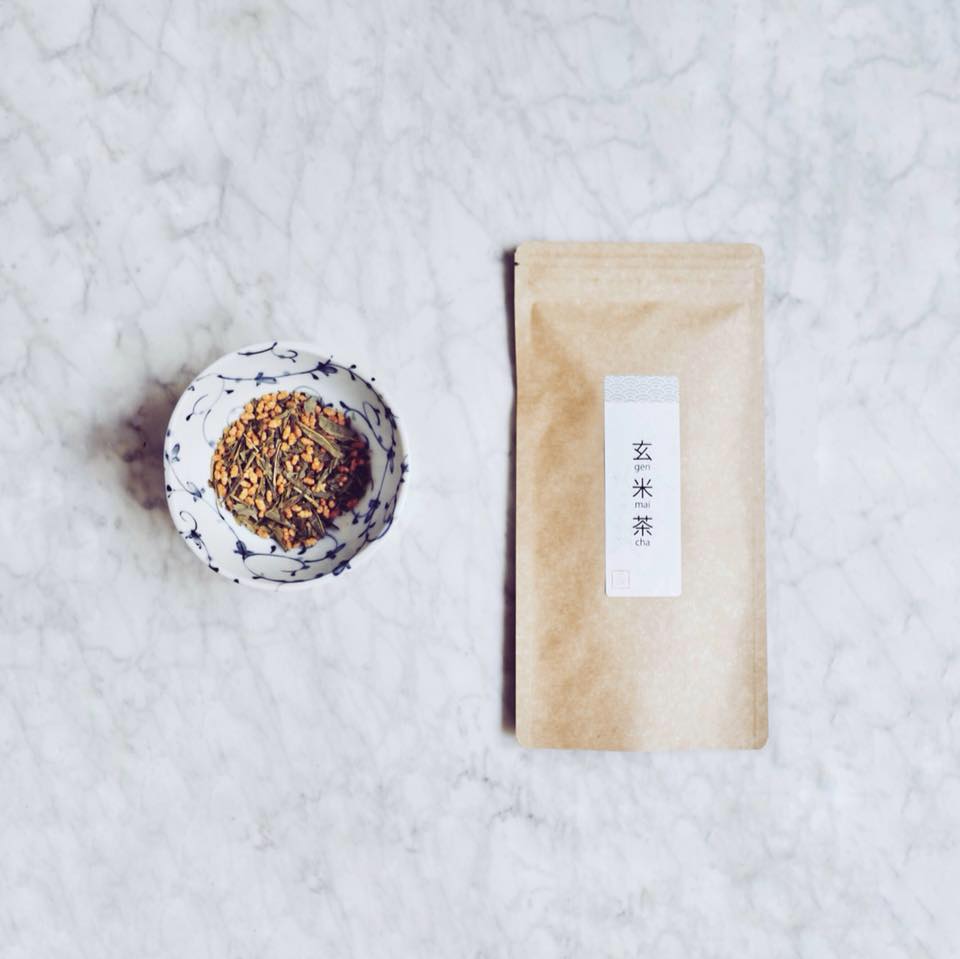 Image from: Tomotcha
Why We Love It: Tomotcha is a tea subscription started by tea lovers. It makes the perfect subscription for tea enthusiasts and alike, and people who are just curious about Japanese teas. They select authentic Japanese tea and ship it worldwide from Osaka. Tea types vary month to month because they want to help you discover Japanese teas, one flavor at a time with their subscription. You'll receive between 40 and 60 grams of tea that can make about 35 teacups. So if you want to broaden your palate and try different teas from the different regions of Japan, you've stumbled upon the perfect box!
See more of this subscription by checking out Tomotcha Reviews.
Price: The subscription costs $20 per month.
---
Image from: Tease With Tea
Why We Love It: Get a taste of gourmet tea from around the world delivered straight at your door monthly with Tease with Tea! This subscription even accommodates newbies who are interested in diving deeper into the world of teas. Each box will include four premium teas, which explore different varieties of loose tea leaves. It also comes with six non-woven reusable tea bags to steep your loose leaves in, plus different tea accessories or even homemade bite-size desserts! A perfect tease for you to start the day energetically and deliciously!
Price: Each month, you can subscribe for $28 AUD (around $20 USD).
---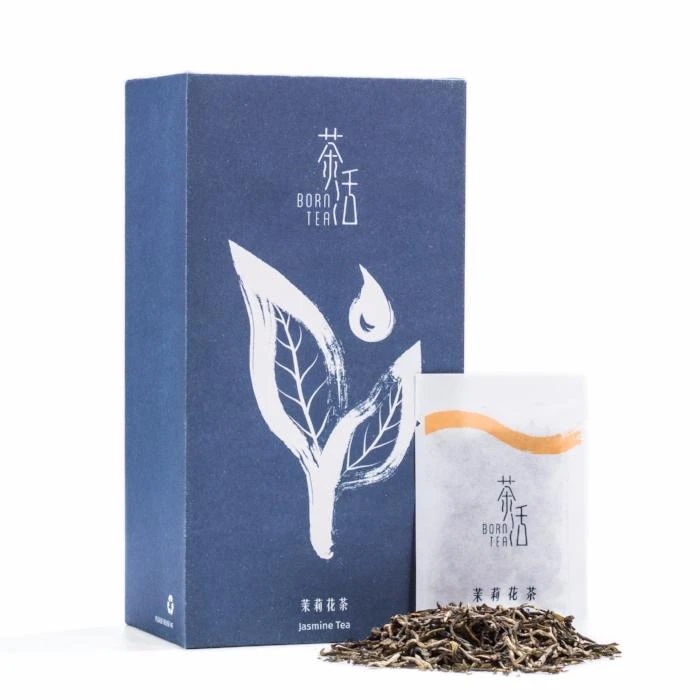 Image from: Borntea
Why We Love It: If you're looking for a place to get quality Chinese tea, Borntea is the perfect option to do so! This tea brand directly brings the highest purity teas from China, so you don't have to board a plane and fly East Asia. These premium loose leaf teas are from the region's sustainable, origin farms, made by local skilled tea makers, and are hard to get by outside of China. You will be sure that what you'll be drinking are high-quality Chinese teas and nothing else!
Price: You can get their teas starting at $25 each month.
---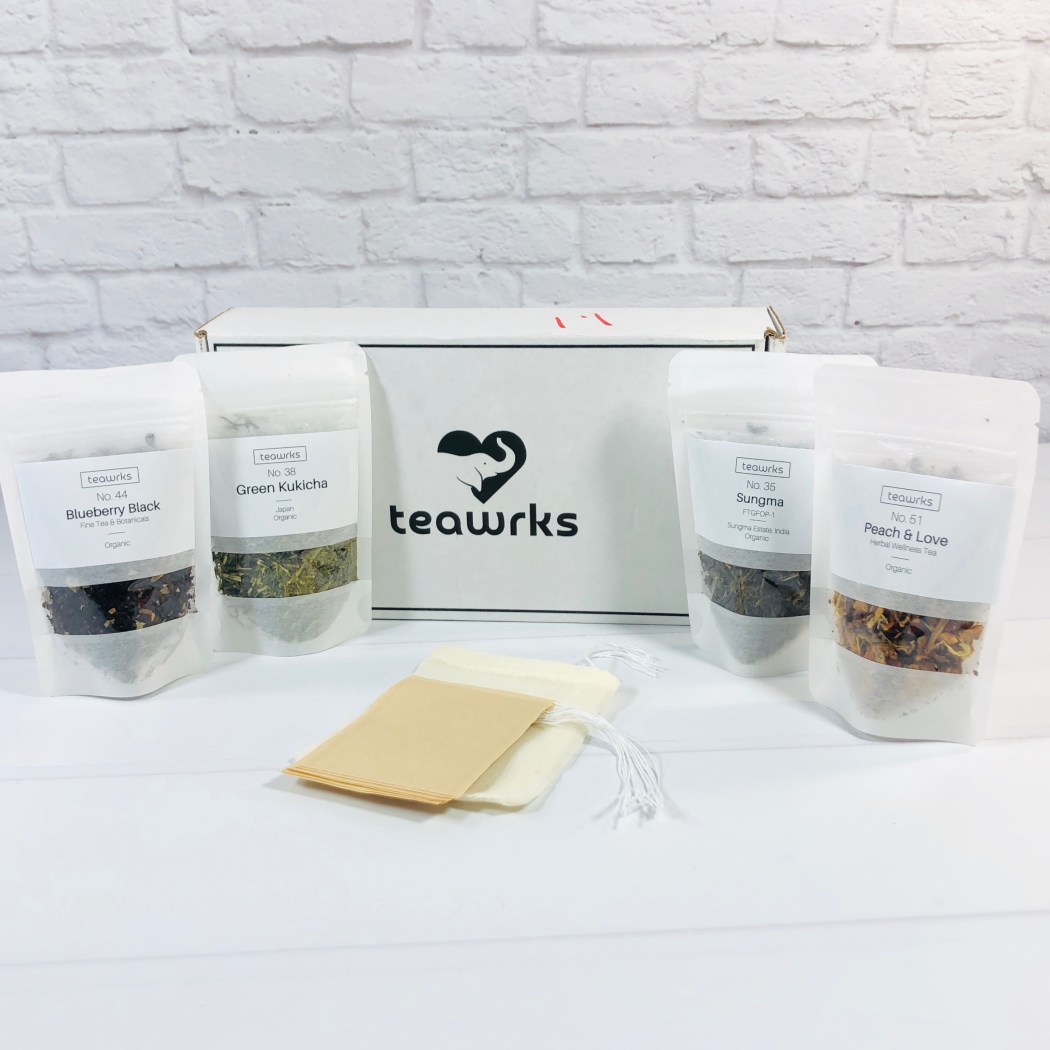 Image from: our review
Why We Love It: Enjoy a cup of tea as you should with teawrks. This monthly subscription sourced their teas from the finest estates in China, Japan, India, Nepal, Sri Lanka, and more! Each tea box is expertly curated and contains four organic, fine loose leaf teas. Or better yet, tell them your tea preferences, and they will consider it as they curate a box for you! Monthly boxes also include a tea card with detailed tasting notes, ingredient & steeping instructions, plus a reusable tea bag. It is one great supplier of luxury-grade tea, delivered conveniently to your home.
See our teawrks reviews to know more.
---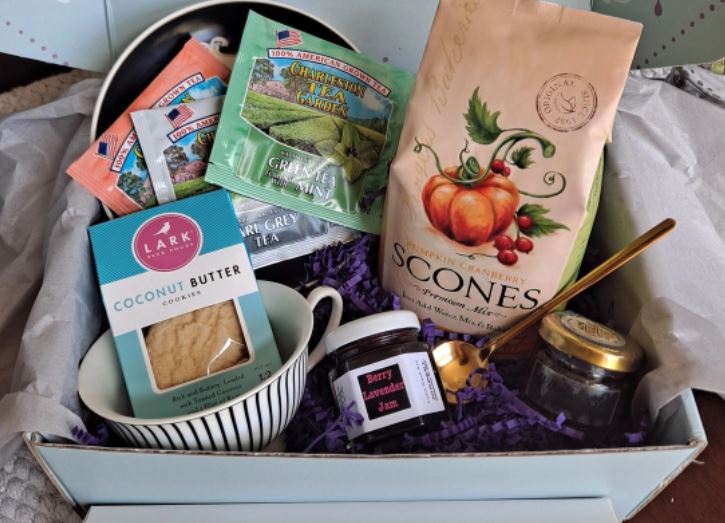 Image from: Gigglemug Tea
Why We Love It: Gigglemug Tea delights tea lovers with hand-selected, essential items for an afternoon tea time! Receive at least 8-10 items in each box, which may include a beautiful teacup and saucer made from fine bone china, American harvested or sourced tea, handcrafted jam, Florida raw honey, a tea-related trinket, a tea sandwich recipe card, scone or muffin mix, tea cakes, biscuits, cookies, and sweet pastries. You also have the option to get either a monthly or a quarterly box to fulfill your tea cravings!
Price: A monthly subscription plan is $54 per month, while a pre-paid quarterly plan is $49 per quarter.
---
And that's our list of the best subscription boxes for tea lovers! Did you find the perfect tea subscription box that will warm you up?
Looking for more? We got you! Check out our readers' choices for all the best subscription boxes in every category!
Say Hello to More Subscriptions for Tea Aficionados!