Just like any other pet, cats require special care and love. We want them to live their lives to the fullest and give the greatest comfort they can have. Finding the right products can be a hassle but not when you get these through cat subscription boxes.
These cat subscription boxes can help ensure that you're only giving them high-quality cat toys, tasty cat treats, and healthy cat food, which is exactly what they deserve! Some subscriptions even include fun cat accessories and other goodies you'll find useful when taking care of your beloved furry friend. Other cat boxes also include items for the cat pawrent!
Let your fur babies feel the love and care they deserve when you get them the best cat subscription boxes while allowing yourself to get rewarded too! These subscriptions are also great gifts for proud cat parents like you. For even more options, you may check out the full list of cat subscription boxes!
The Best Subscription Boxes To Treat Your Feline!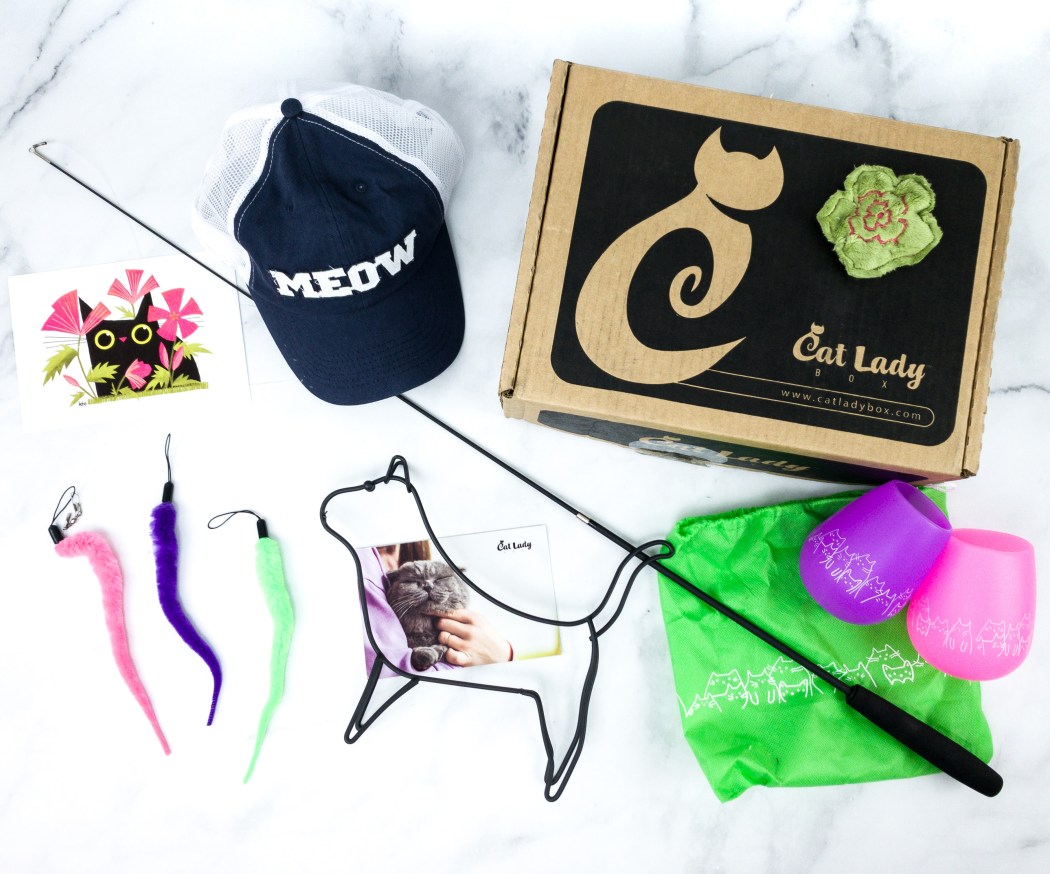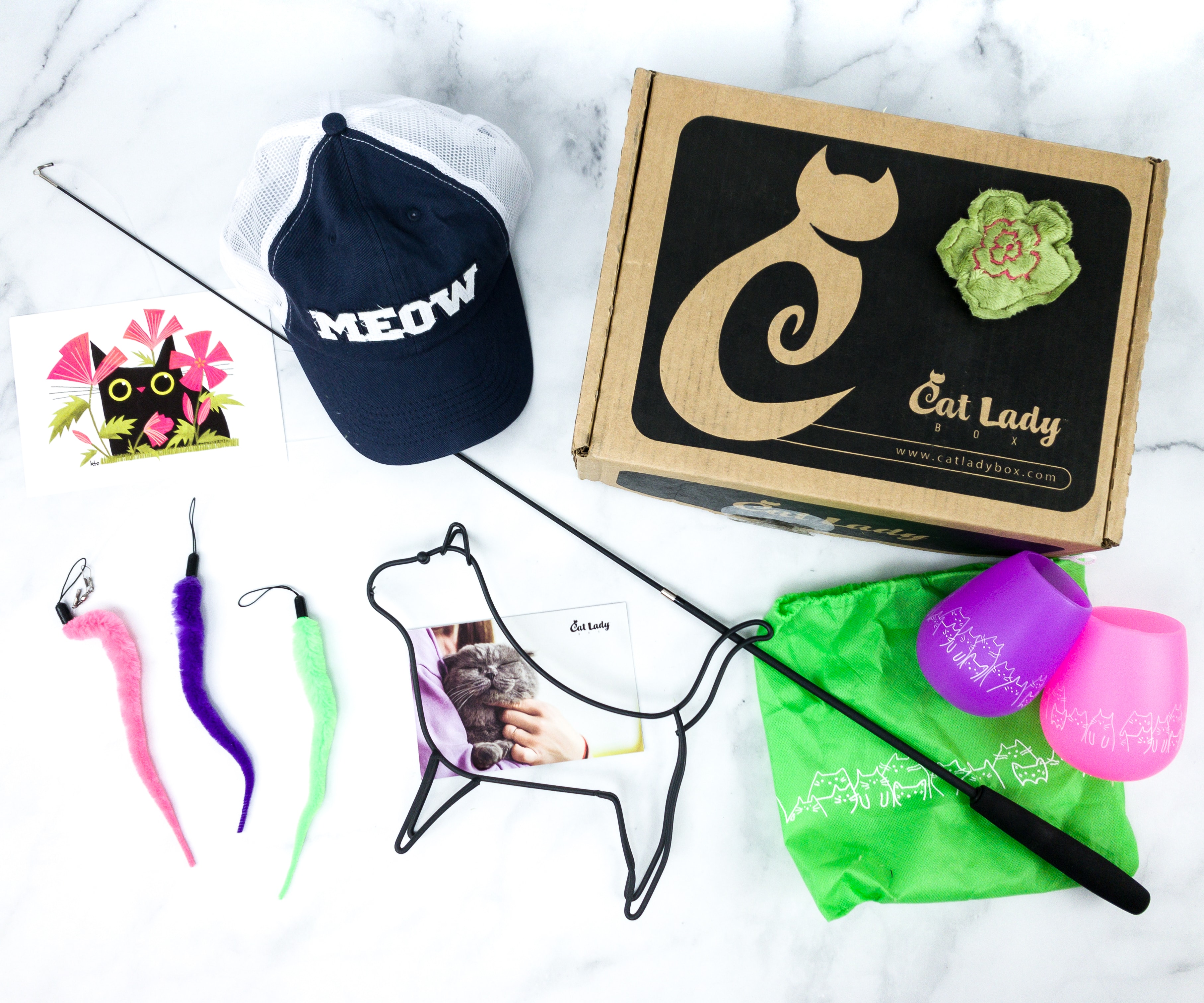 Image from: our review
What You Get: Cat Lady Box offers a subscription that's not just for the cats but also the cat ladies! They'll surprise you with a box filled to the brim with all things purrfect. From shirts to jewelry to home décor and more, it will be delivered in a box that your little fur ball can play with! Each month, subscribers get a box of high-quality cat-themed items for you and your cat (Crazy CatLadyBox), or you can order a box just for you (CatLadyBox). Boxes are also differently themed, letting you enjoy a variety of cat-inspired items revolving around the theme of the month! Past themes include Pampurr Yourself, Another Day in Purradise, or Meowloween.
Price: Subscriptions start at $38.99 per month.
---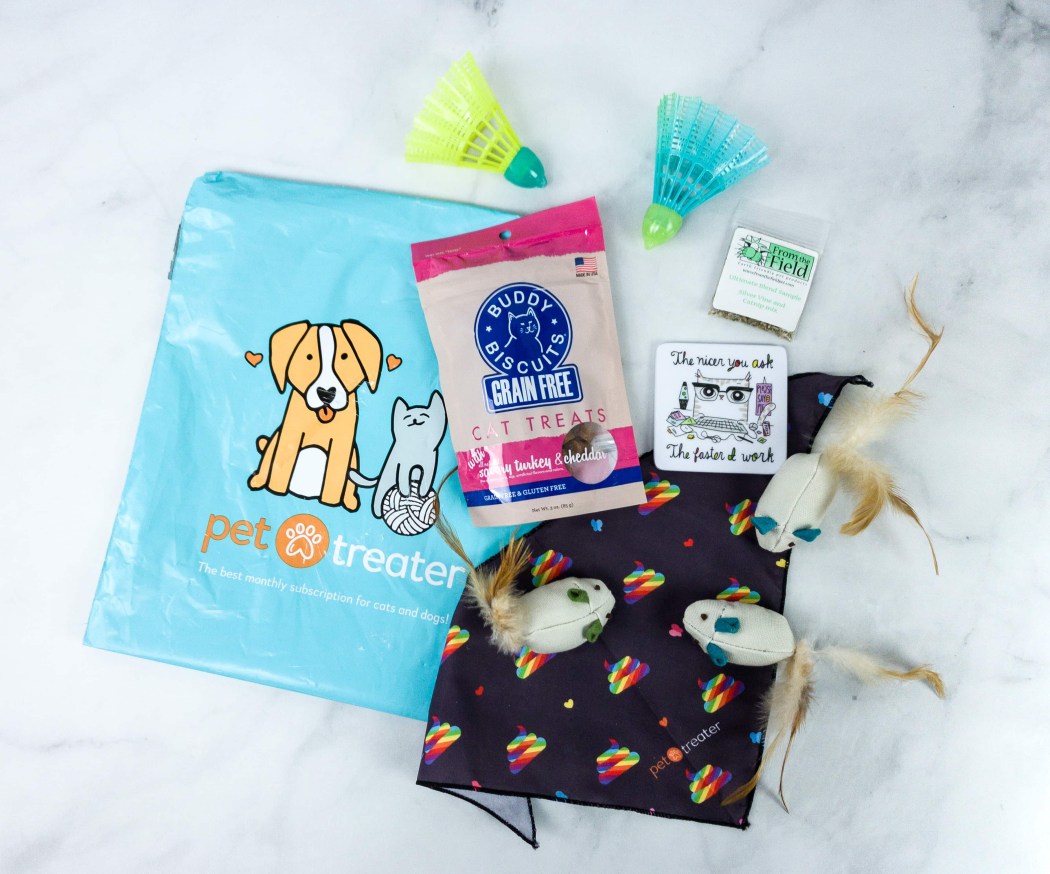 Image from: our review
What You Get: Pet Treater Cat Pack sure knows how to treat your cat right. They make sure that your furry friend is well-fed and entertained by sending a package filled with at least 3-4 hand-selected items such as fun toys, USA and Canada-made treats, and more fun extras. Tell them about your cat, and they'll curate the box with your feline pal in mind to ensure everything in it works well for them. Subscribers can also opt for Multi-Cat Pack with 5-8 items included in the box. Your first pack ships immediately, and it's filled with fan-favorite items!
Price: Each box costs $15 per month. Multi-Cat Pack costs $25 a month.
Deal: Get 50% off your first month! Use coupon code CATPACK50.
---
Image from: BoxCat
What You Get: Looking for some cat supplies comes easy with BoxCat. This subscription offers the best things you can spoil your cat with every month. The basic plan includes handmade treats made from the highest quality ingredients, vegan skincare, cat toys, gear, and gadgets. All are exclusive and original to the box, and you can't find them in stores. A Monthly Luxury Plan is also an option. It is a big box that may include large luxury items like scratchers, tunnels, cat beds, and more. This subscription is sure to drive your cats wild but on a good note!
Price: Basic Monthly Plan is $28 a month, Luxury Monthly Plan is $40 a month, and Quarterly Plan costs $45 a month.
---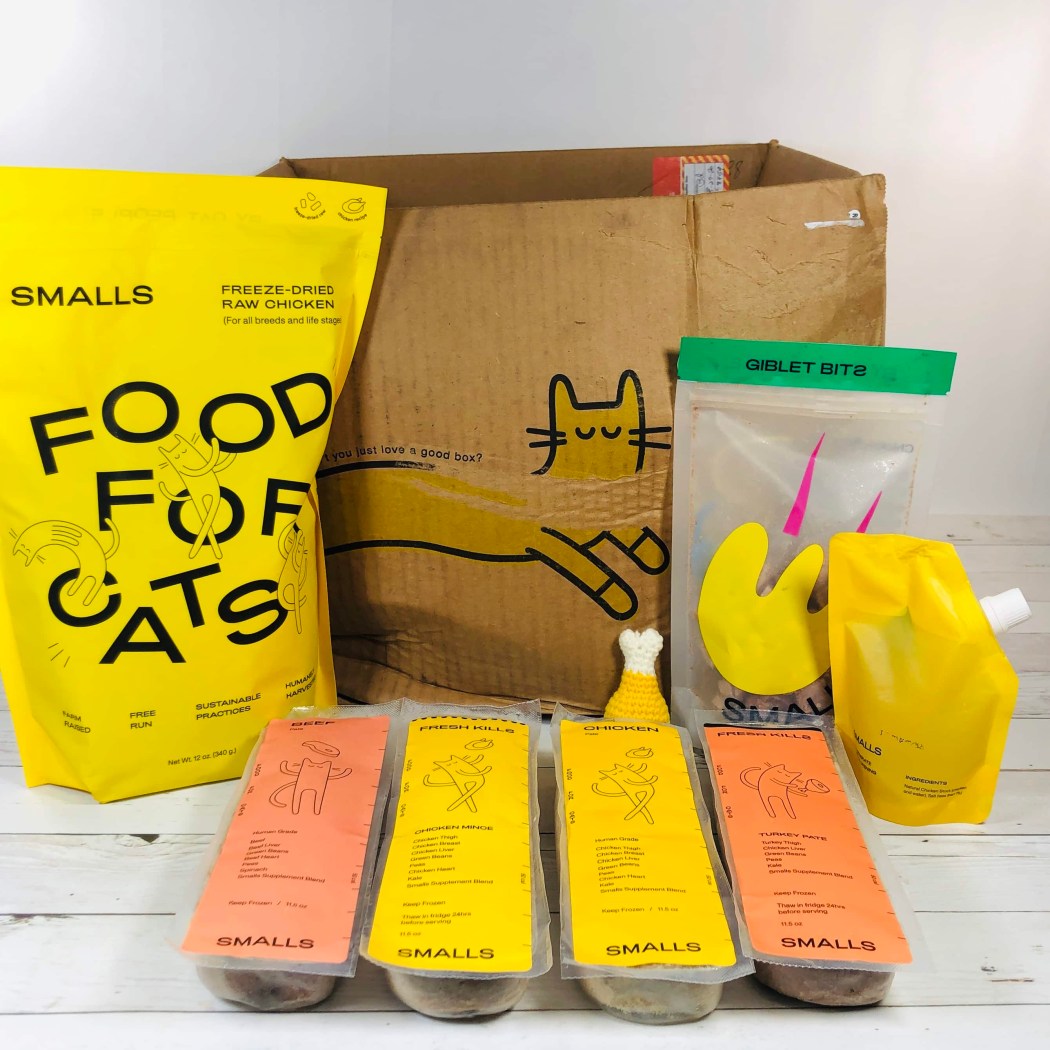 Image from: our review
What You Get: Smalls is a monthly subscription that sends cat food without compromising the health of your beloved feline as they're all about bringing what's the best for your pet. They offer cat food that is high in protein (no fillers!) and are cooked using only UDSA certified, humanely harvested, sustainably sourced ingredients to keep pets happy and healthy for all their nine lives! Tell them about your cat, and they'll curate a box tailored for your pet. You can even get a sample box, so you can let them try recipes first before committing fully. With this subscription, you can feed your cat healthy, delicious, and human-grade foods and hear positive purrs from them!
Price: Fresh food plans start at $45 every 4 weeks.
Deal: Get FREE treats FOR LIFE when you subscribe to Smalls! Deal applies automatically, just visit and subscribe.
---
Image from: Cat Kit by Pusheen Box
What You Get: From the makers of the most popular Pusheen subscription, Cat Kit by Pusheen Box sends Pusheen-themed goodies exclusively for cats. These themed quarterly boxes will include 6 to 8 licensed items, like cat toys, grooming items, wearables, and other things cats love. The promised retail value per box is more than $75. For pet parents who are also Pusheen fans, this is a great way to share the love with your favorite felines!
Price: Get the quarterly plan for $29.99 per box or the pre-paid annual plan for $26.99 per box.
---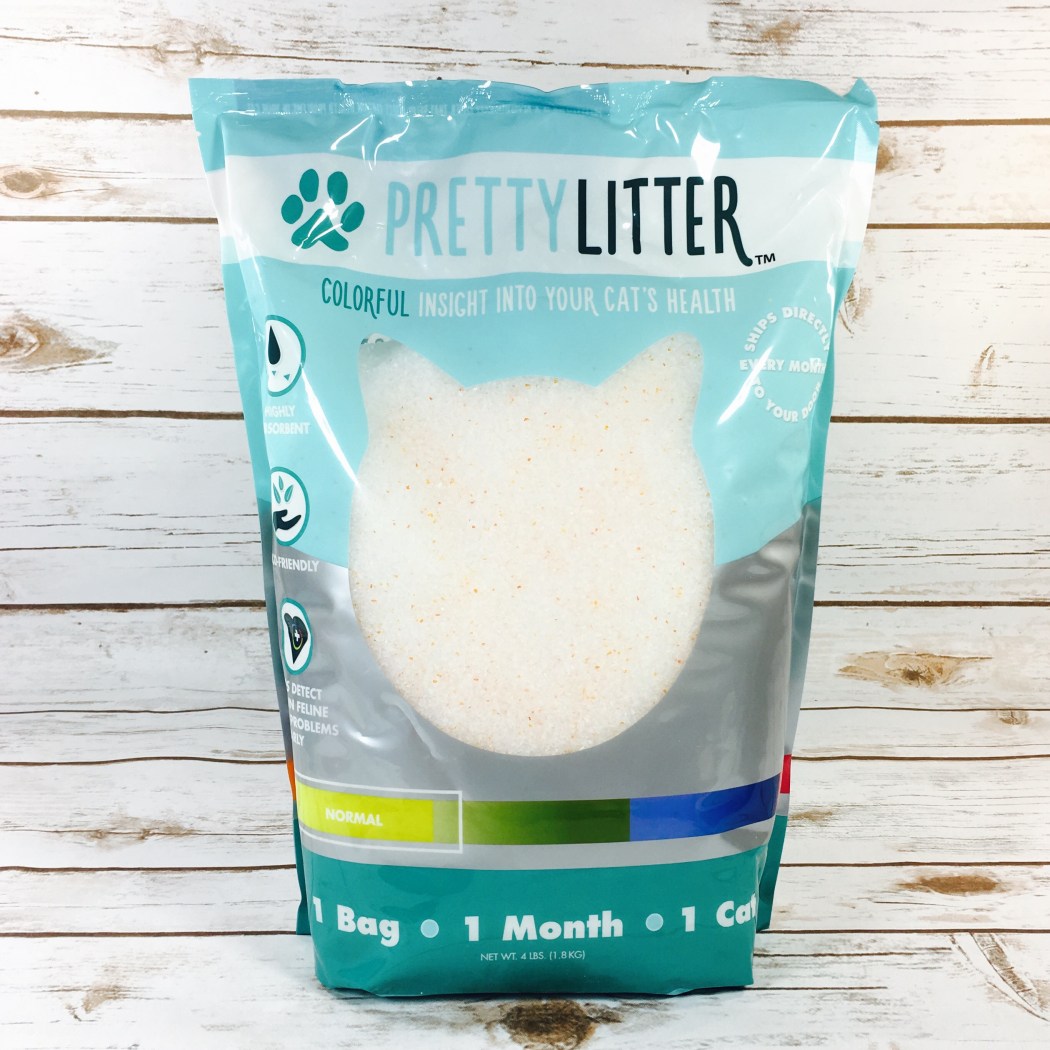 Image from: our review
What You Get: One of the most important things to do for your cat is to keep its litter box clean, and PrettyLitter will help you with that! The litter has a revolutionary non-clump formula that absorbs and eliminates moisture, making it last for a whole month. What makes this litter unique is that it changes color to indicate your cat's potential health problem. Tell them how many cats you have at home so they'll know how much litter to send you. With the help of this subscription, you can save money and keep your kitty happy at the same time by having their litter box always clean and odor-free!
Price: Monthly boxes start at $24.
Deal: Get 20% off your first box! Use coupon code PRETTY20.
---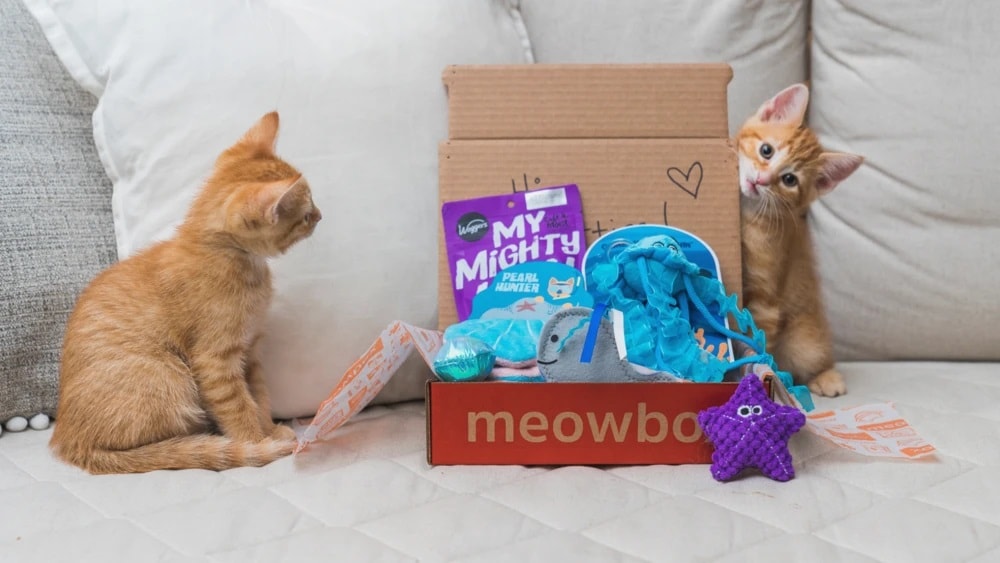 Image from: meowbox
What You Get: Looking for new ways to spoil your kitty? Meowbox is here to help you with that! Each month, they'll send you 5-6 items in a box, including unique toys and yummy treats sourced from the USA or Canada. And if your cat is on a special diet, you can select the "No Food" option to swap the treats for an extra toy. What makes this subscription stand out is their commitment to finding treats that are handmade, local, or grain-free that are sure to win over your finicky feline's heart! Don't forget to tell them your kitty's name and age so they can personalize the box just for your cat.
Price: Subscriptions start at $22.95 per month or every two months.
Deal: Save 10% on your subscription! Use coupon code HELLO10.
---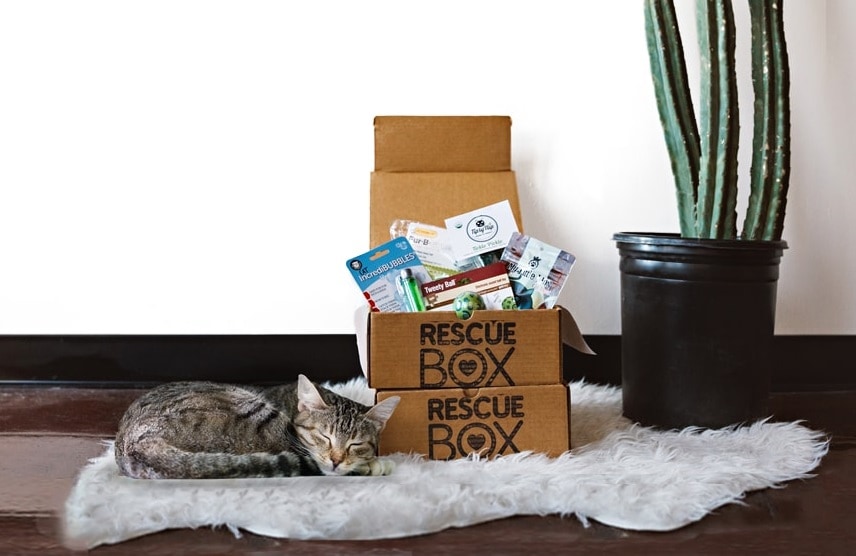 Image from: Rescue Box
What You Get: It really feels fulfilling when you get to spoil your pet and, at the same time, help other animals in need! Rescue Box is a monthly subscription that sends 5 premium items for pets of any age and size like toys, treats, chews, and accessories, specially picked by their team for passionate pet lovers! Just select the box for your furry pal and receive a themed box with over $40 in value. It's the kind of box you need to reward your cat with while helping RescueBox feed and vaccinate animals in need with every box purchased.
Price: Boxes start at $29.95 monthly.
---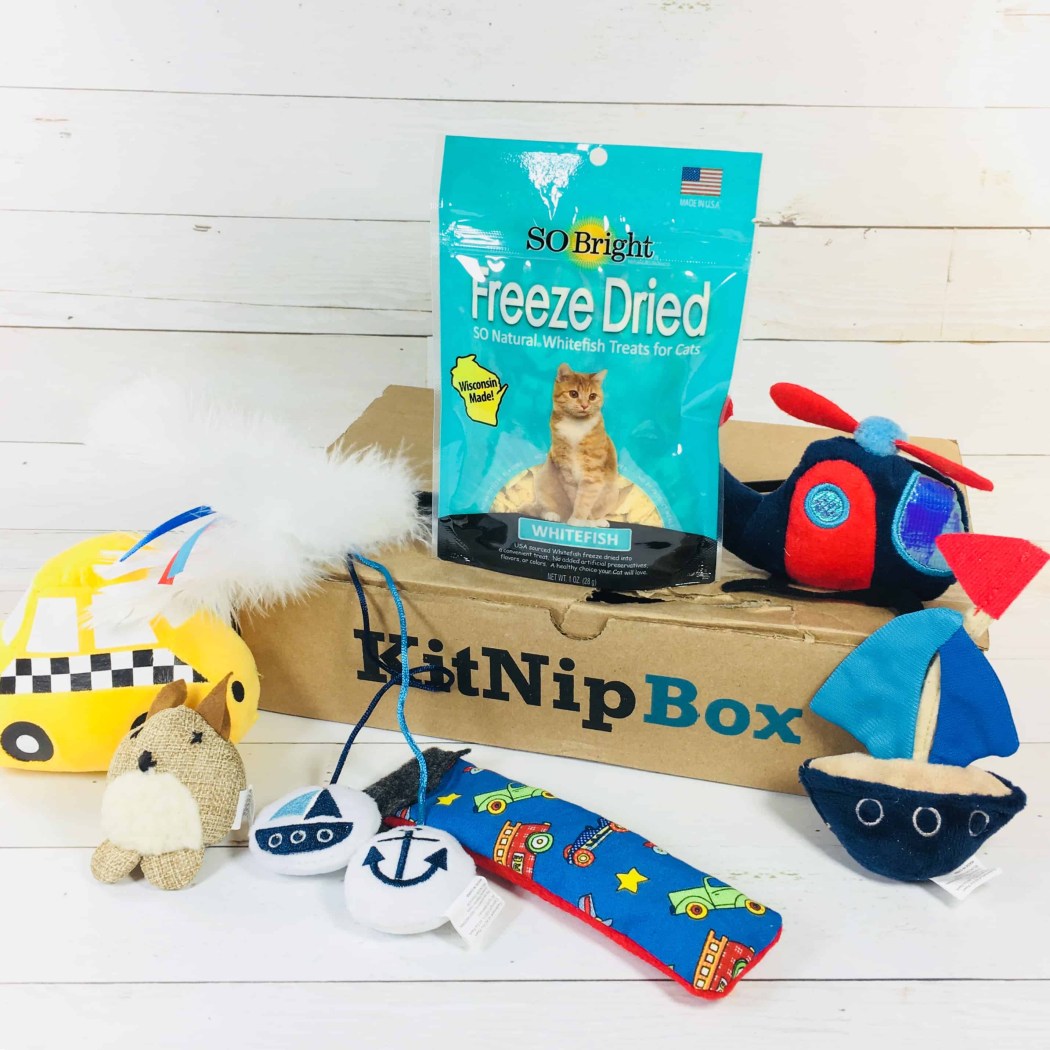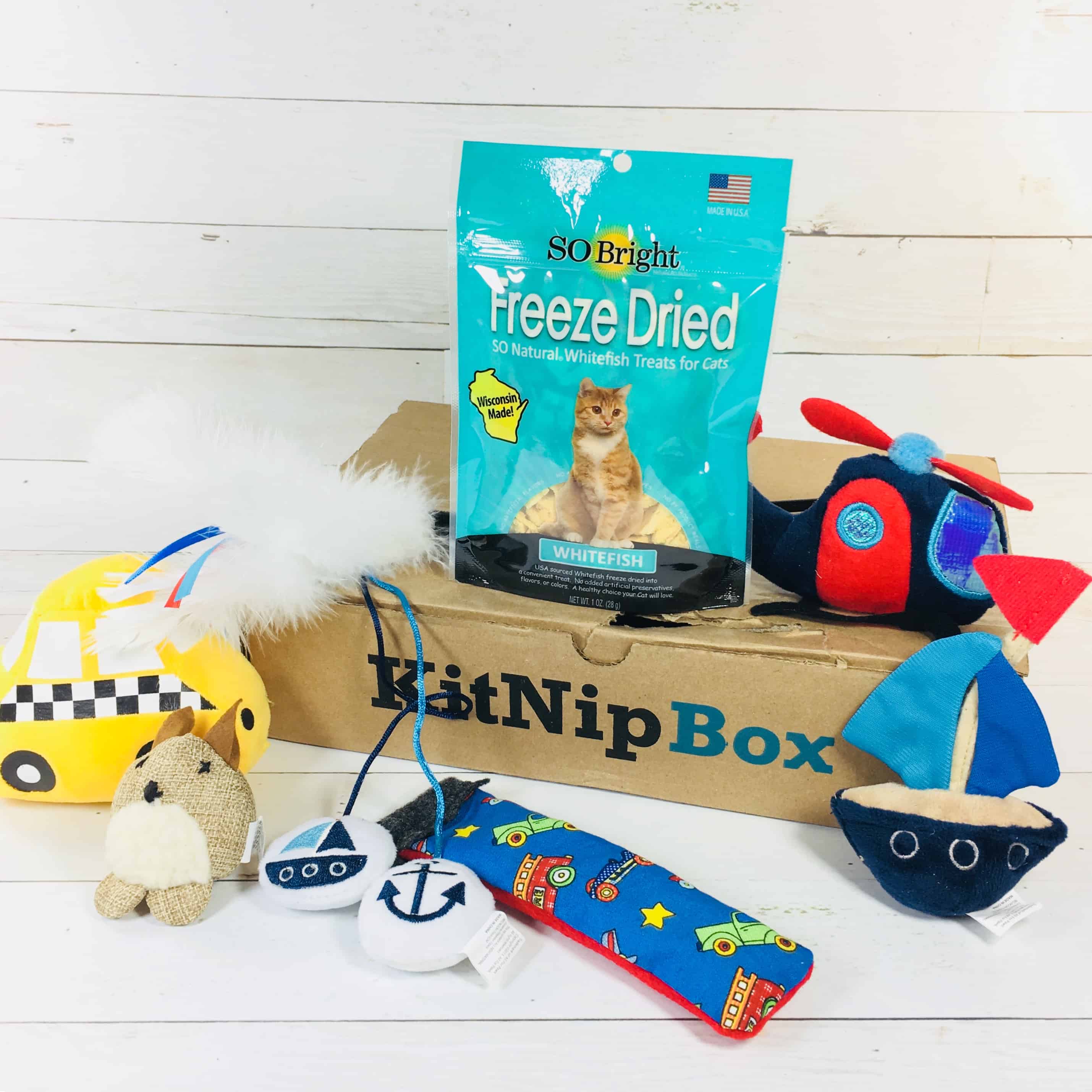 Image from: our review
What You Get: Having multiple cats requires more toys and treats, so a cat box that gives you an option to get more for your fur babies is simply awesome! KitNipBox has options from which you can choose depending on your needs. Happy Cat KitNipBox comes with 5 items for a single cat, while Multi-Cat KitNipBox includes 7 items that can be shared by two or more cats. The box always contains high-quality cat toys, all-natural treats, and other healthy cat products that deserve two paws up! Also, they donate a portion of their proceeds every month to different shelters and rescues.
Price: The Happy Cat KitNipBox is $19.99/month and comes with 5 goodies. It is perfect for households with one cat. The Multi-Cat KitNipBox is $29.99/month and comes with 7 goodies.
Deal: Save 15% on your first month! Use coupon code HAPPYKITTY.
---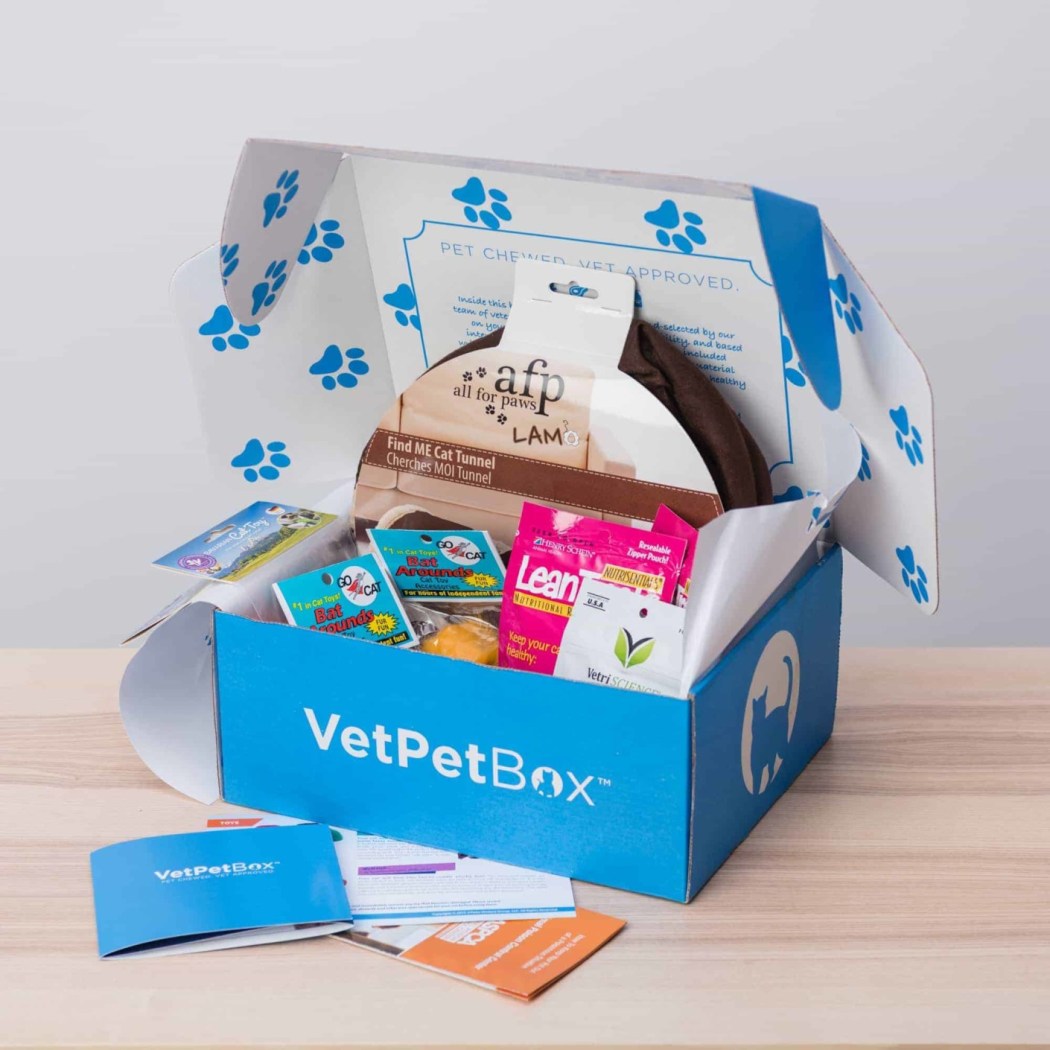 Image from: VetPet Box - Cat and Kitten
What You Get: Your pet's wellness is important, and this box can provide the health care your kitty needs. Curated by veterinarians, VetPet Box – Cat and Kitten contains high-quality toys, healthy treats, wellness products, and grooming supplies. You can select a box for single or multiple cats and customize it for allergies if there are any. Each box also includes educational materials for the pet pawrent that addresses a new, important, and interesting wellness topic. They also support causes by donating a portion of proceeds to non-profit organizations on an annual basis.
Price: The box for a single cat costs $39 every month, and $45 every month for multiple cats, with savings when you prepay for more months!
Deals:
---
Image from: Chewy Goody Box
What You Get: In getting stuff for your beloved pets, it's always helpful to know what other pet parents say! Chewy Goody Box contains items hand-selected by pet parents like you, so you can expect that it will include only the good stuff for your pet. This cat box includes 6 premium products, which may include catnip-stuffed toys, grain-free cat treats, a stylish cat bandana, and other goodies picked just for felines, plus fun activities and a yummy recipe. Also, the box is recommended for adult cats of all breeds and sizes!
Price: Boxes start at $24.99 each month.
---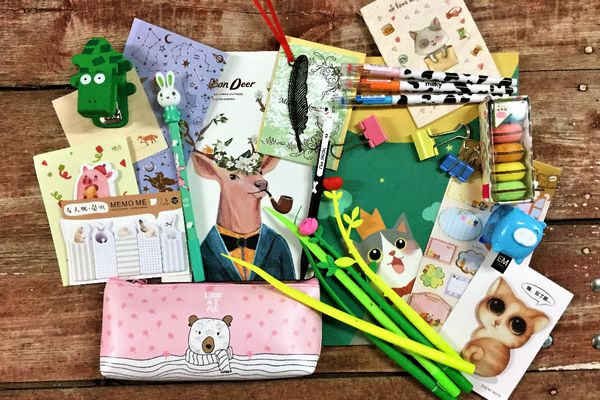 Image from: Kitty Bliss by Paper Kitty
What You Get: If you're a cat person and loves collecting cat-themed stationery, Kitty Bliss by Paper Kitty is the perfect subscription to try. Each month, subscribers receive a monthly curated collection of 5-8 smile-inducing supplies such as fine pens, staplers, bookmarks, pouches, memos, and more, all cat-themed! It's the perfect subscription that can add a pop of fun every day! It's also an ideal gift not just for yourself but for students, teachers, colleagues, or moms who love cats as you do.
Price: The box costs $15.99 per month.
Deal: Get 10% off all 3+ months subscriptions! Use coupon code HELLO.
---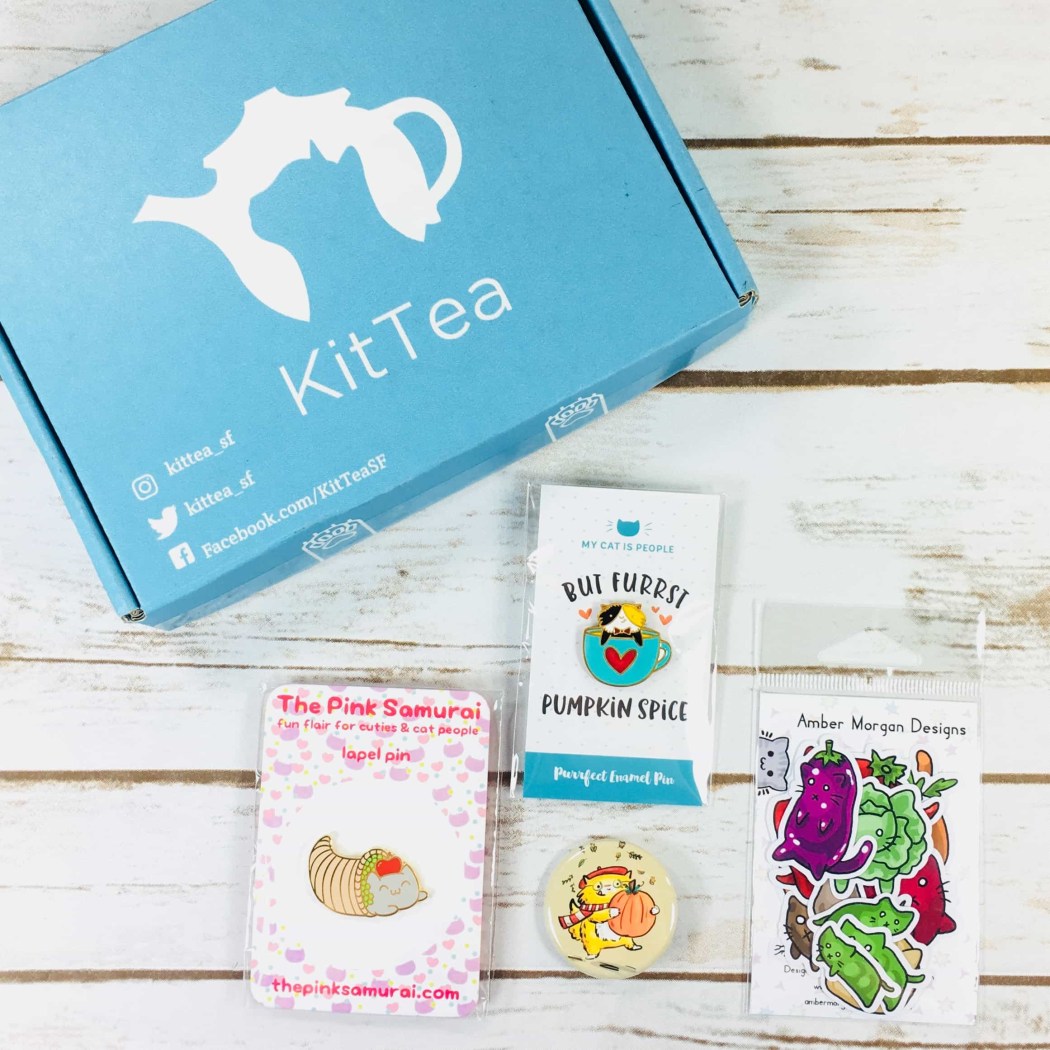 Image from: The KitTea Kit
What You Get: Cats love rummaging through boxes, so share the fun of unboxing with your furry friend through The KitTea Kit. This monthly subscription contains all sorts of cat-centric products to please any cat lover or collector! There are 2-4 cat-tastic items in every box, which might include lapel pins, patches, socks, stickers, and other accessories designed by cat-loving artists. What makes it more exciting is that boxes are themed differently every month to add more fun! Past themes include Cactus Catus, Meowgical Cats, and Pussy Power.
Price: Monthly boxes cost $30.
---
And that is all for the best cat subscription boxes this 2023! Have you decided on which one to buy for your cat?
Interested in finding more subscription boxes? See the full list of the best subscription boxes in every category!
Say Hello To More Subscriptions for Cats!