Just like any other pets, cats require special care and diet. These cat subscription boxes can help ensure that you're only giving them the best cat toys, cat treats, and cat food which is exactly what they deserve. Some subscriptions even include cat accessories and other tools you'll find useful when taking care of your beloved furry friend. For even more options, you may check out the full list of cat subscription boxes!
The Best Cat Subscription boxes!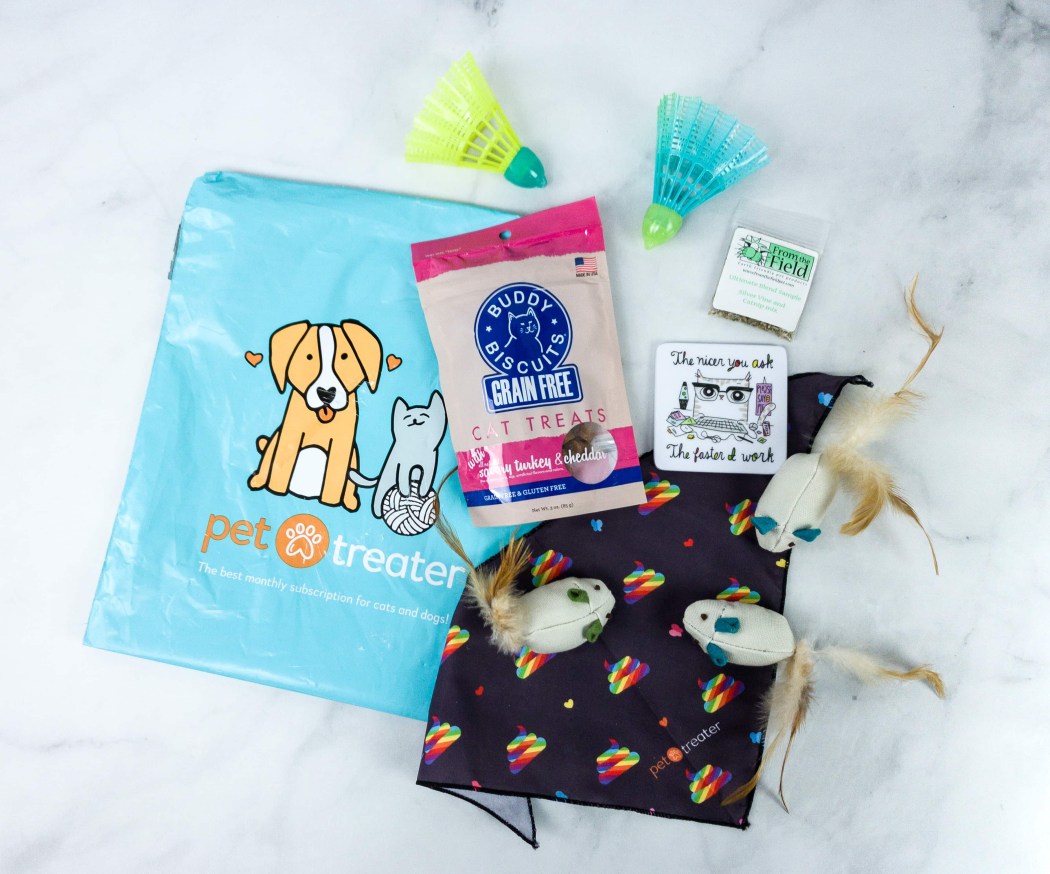 What You Get: Every month, Pet Treater makes sure that your cat is well-fed and entertained by sending a pack filled with at least 3-4 hand-selected items like fun toys, USA and Canada-made treats, and extras. Subscribers can also choose from their cat and multi-cat packs. Your first pack ships immediately and is filled with fan-favorite items!
Check out the Pet Treater Cat Pack Reviews for more information!
Price: Each box costs $15 per month.
Deals:
Get 55% off your first month on ANY subscription, including gifts! Use coupon code HOLIDAYHELLOSUB55. Does not include TRY IT OUT Now.
Get 50% off your first month! Use coupon code CATPACK50.
---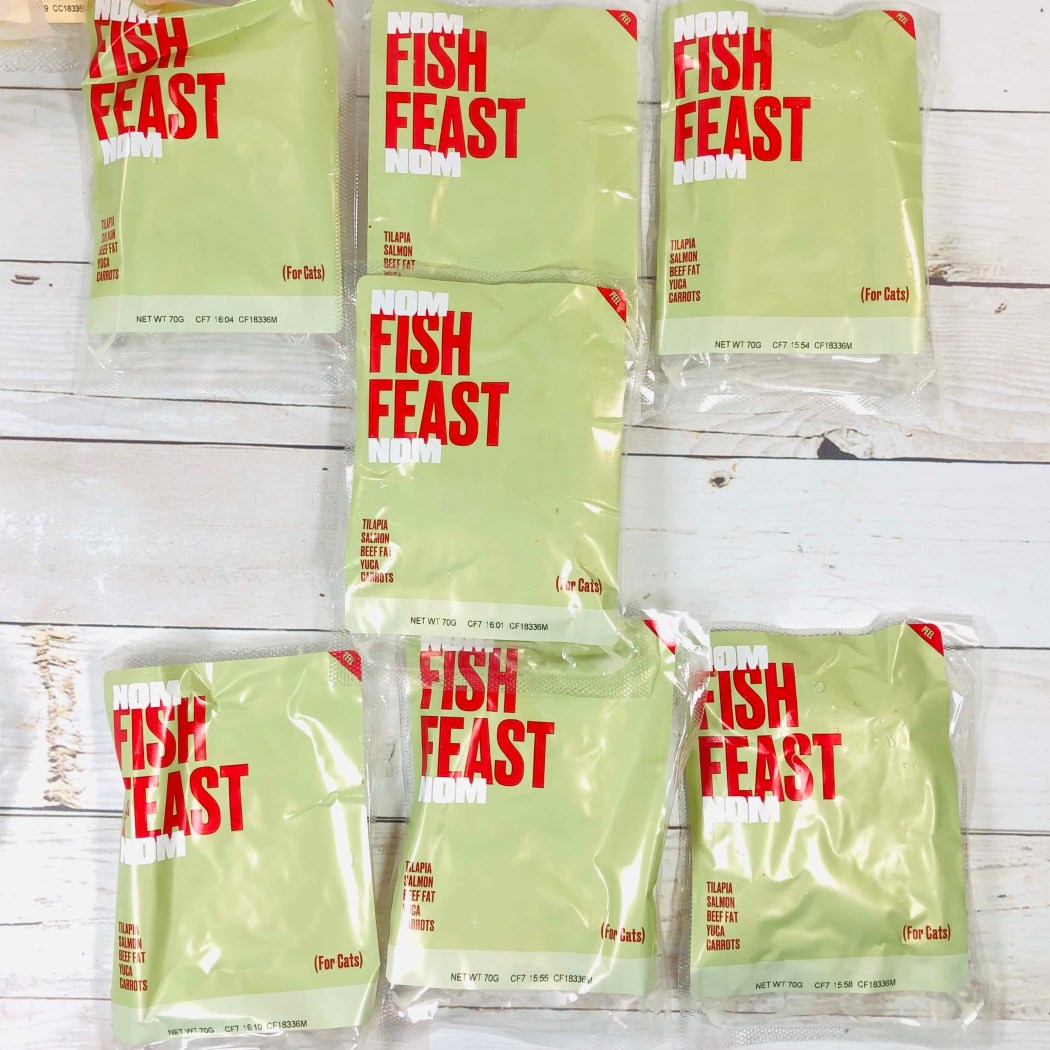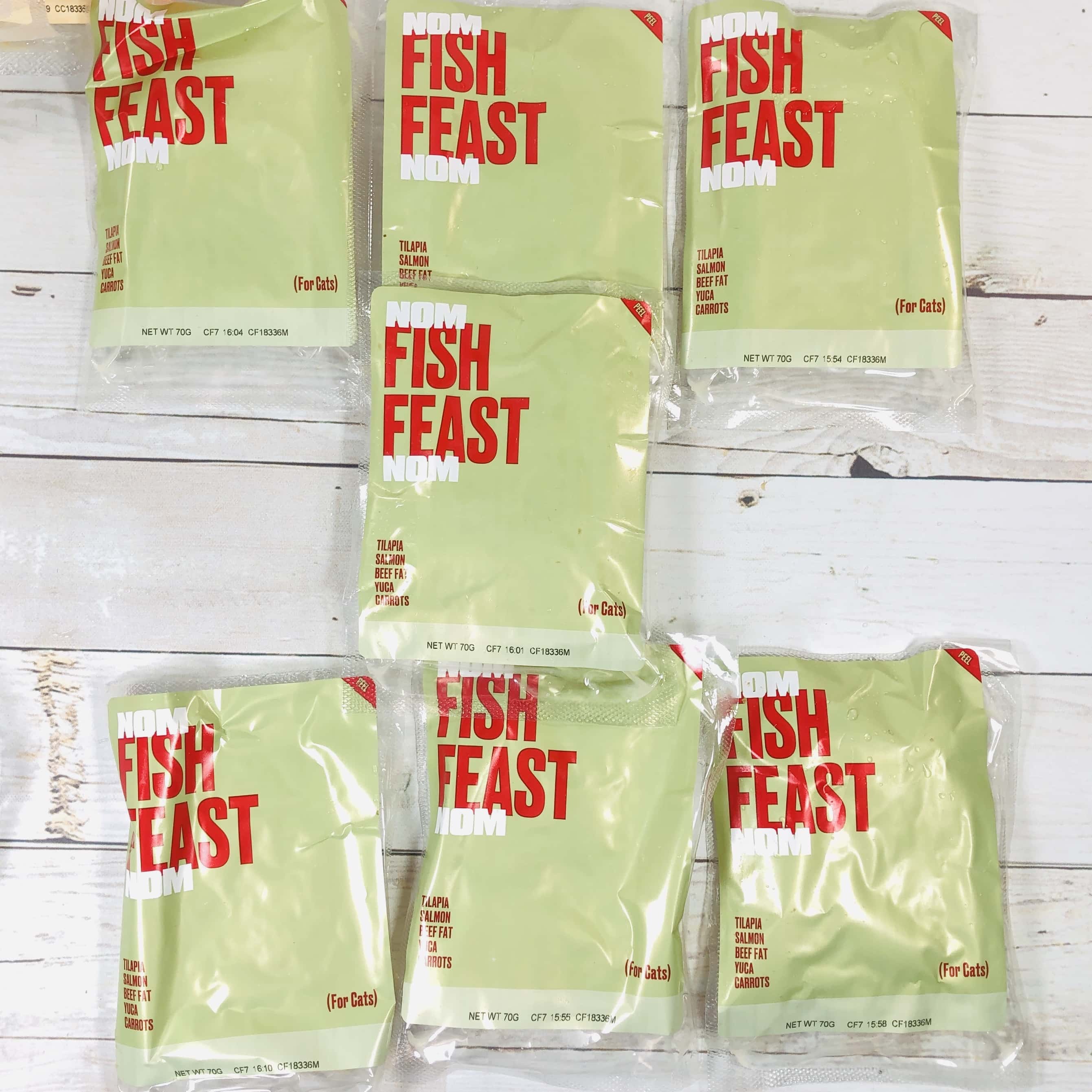 What You Get: NomNomNow Cats delivers fresh and healthy cat food on a weekly or monthly schedule, depending on the frequency you chose. The meals are formulated to fit a cat's unique dietary needs—high in protein and high in water content with only high-quality ingredients. It can easily be given to your pet as they are also pre-portioned, measured, and sealed in its own bag!
See NomNomNow Cats Reviews to find out more!
Price: A subscription starts at $33 every week.
Deal: Get 50% off your first order! Deal applies automatically, just visit and subscribe.
---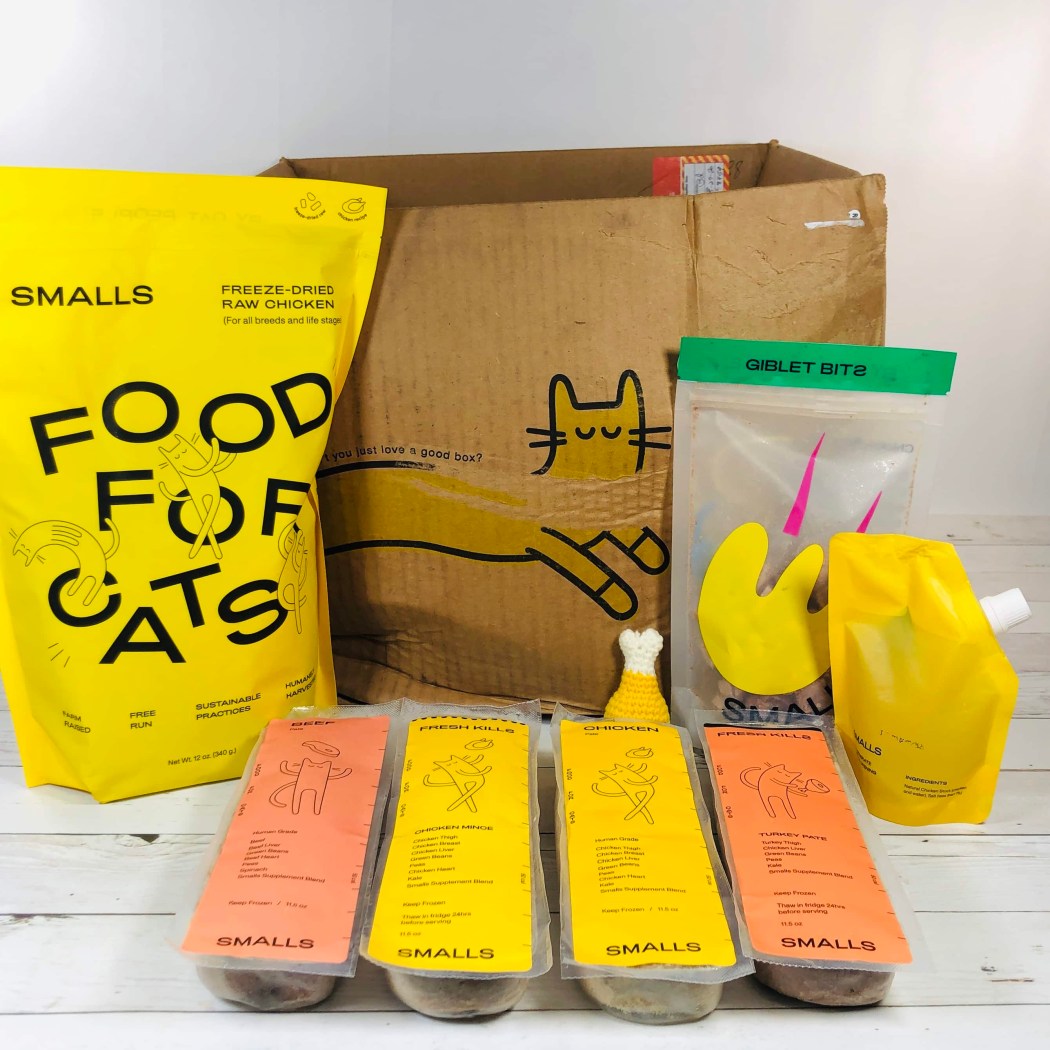 We believe your cats deserve better. We're bringing fresh, human grade meals for your cats straight to your door every two weeks.
Deal: Get 25% off your first order! Deal applies automatically, just visit and subscribe.
---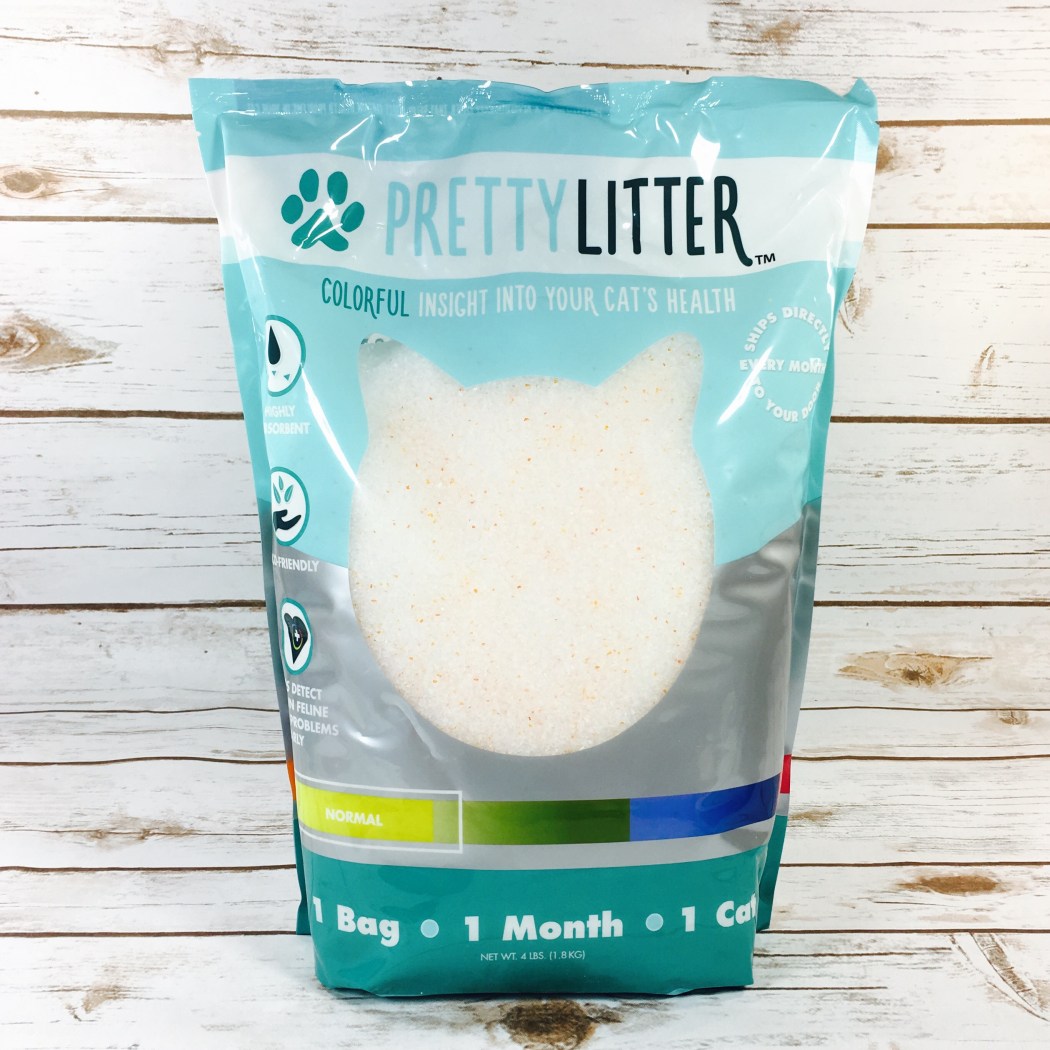 What You Get: One of the most important things to do for your cat is to keep its litter box clean, and PrettyLitter will help you with that! The litter has a revolutionary formula that absorbs and eliminates moisture, making it last for a whole month. You can save money and keep your kitty happy at the same time by having their litter box always clean and odor-free!
Read PrettyLitter Reviews for more details!
Price: Monthly boxes start at $21.
Deal: Get 20% off + a FREE Toy with your first order! Use coupon code HAPPY20.
---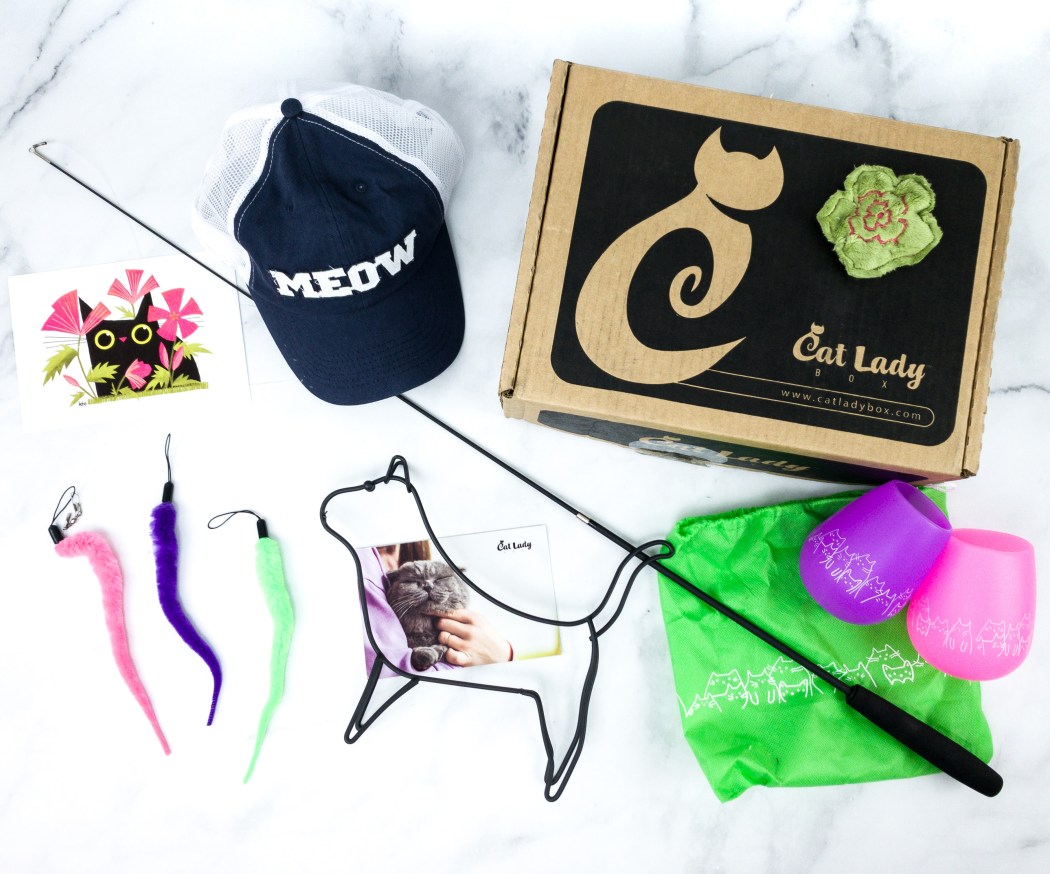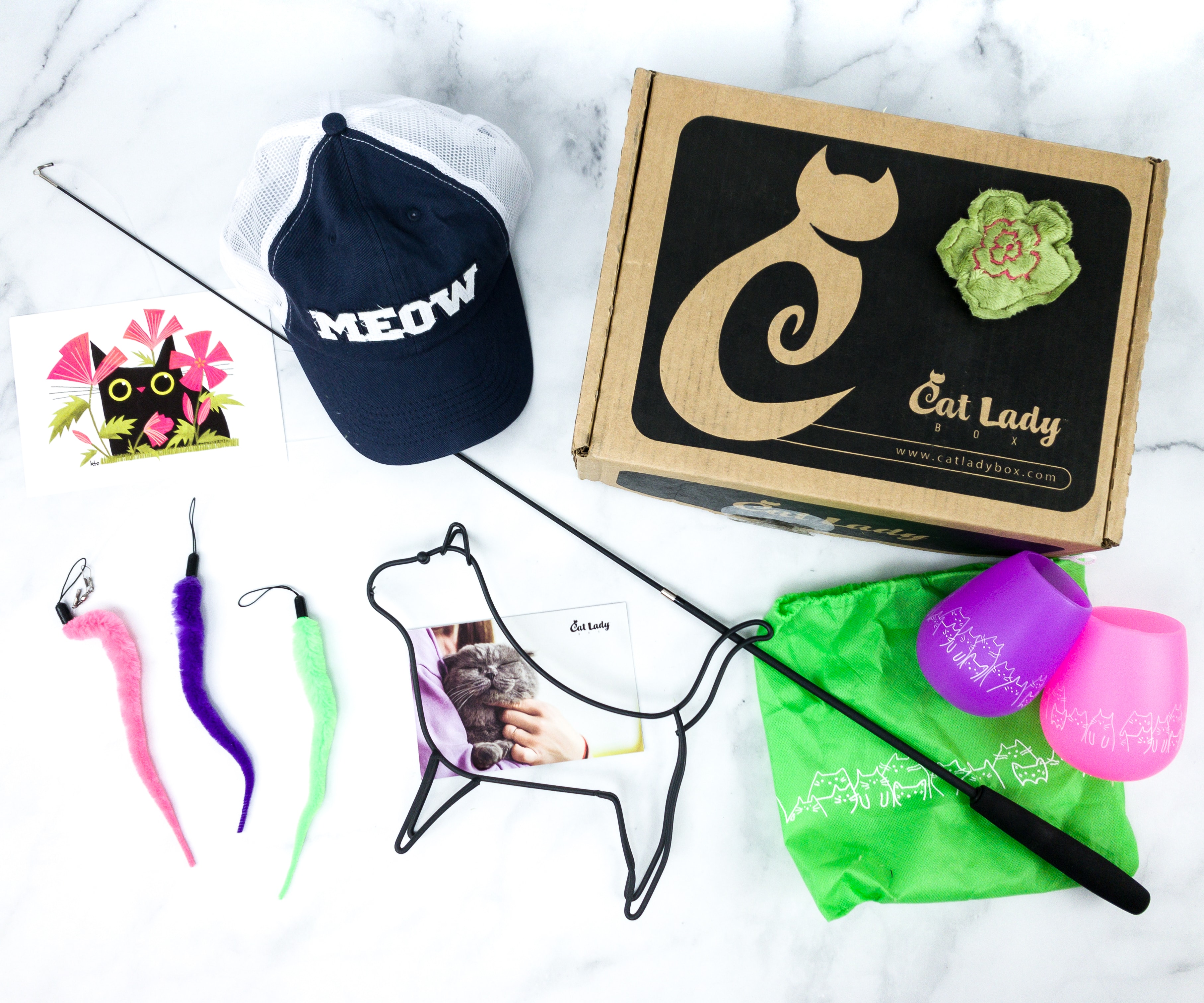 What You Get: Cat Lady Box offers a subscription not just for cats, but also for the cat ladies! Each month, subscribers get a box of high-quality cat-themed items for you and your cat (Crazy CatLadyBox), or you can order a box just for you (CatLadyBox). From cat-themed shirts and jewelry to home decor and accessories, it will be delivered in a box your cat can keep!
Visit CatLadyBox Reviews page to see past box contents!
Price: Subscriptions start at $34.99 per month.
---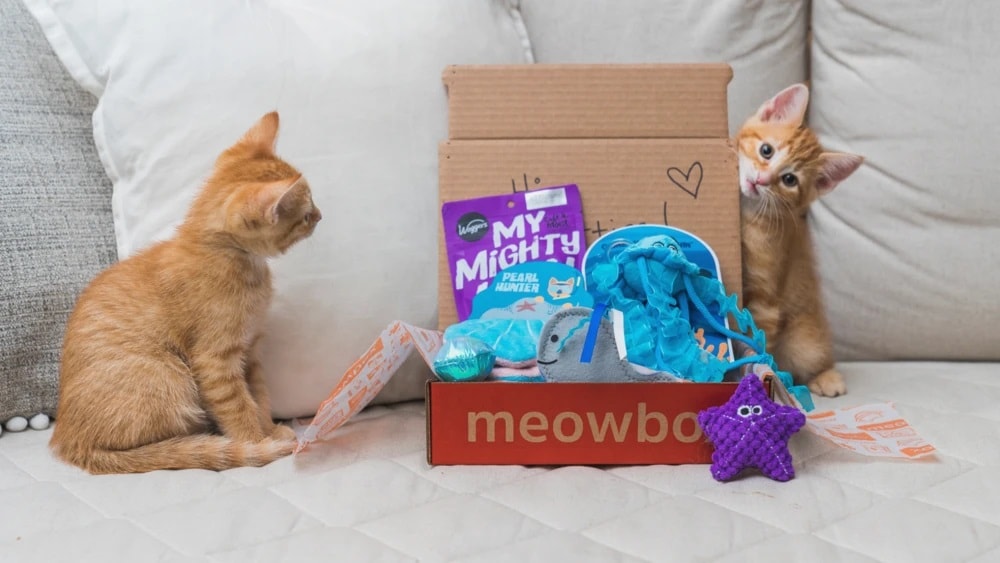 What You Get: Looking for new ways to spoil your kitties? Meowbox has got you covered! Each month, they send 4-6 items in a box which may include cat toys, cat treats, and cat food that are sourced from USA or Canada. What makes this subscription stand out is their commitment to finding treats that are handmade, local, or grain-free! Subscribers can choose from a monthly or bi-monthly subscription. Don't forget to tell them your kitty's name and age so they can personalize the box!
Check out Meowbox Reviews to know more!
Price: Subscriptions start at $22.95 per month or every two months.
Deal: Save 10% on your subscription! Use coupon code HELLO10.
---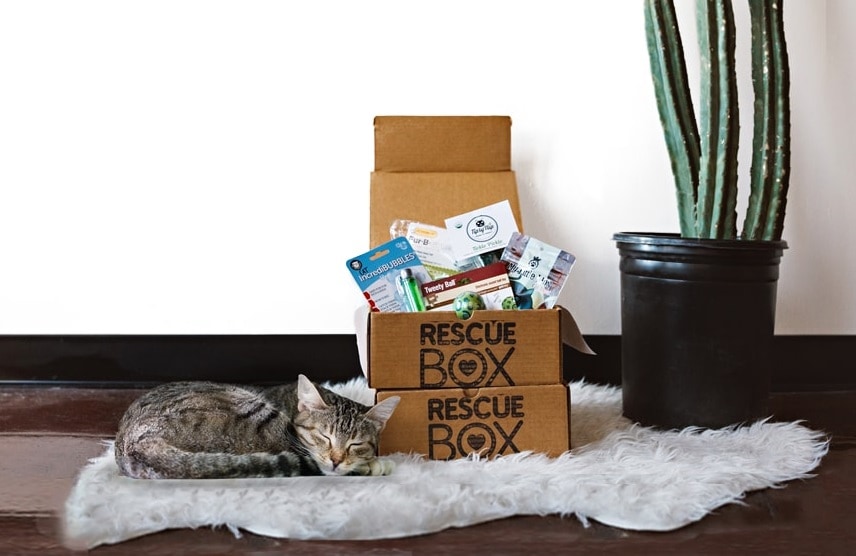 What You Get: It really feels fulfilling when you get to spoil your pet and, at the same time, help other animals in need! RescueBox helps feed and vaccinate animals that are in need through their partners Rescue Bank and GreaterGood. Each box contains toys, treats, and accessories especially picked by their team for passionate pet lovers!
See Rescue Box Reviews for more information!
Price: Boxes start at $23.45 monthly.
---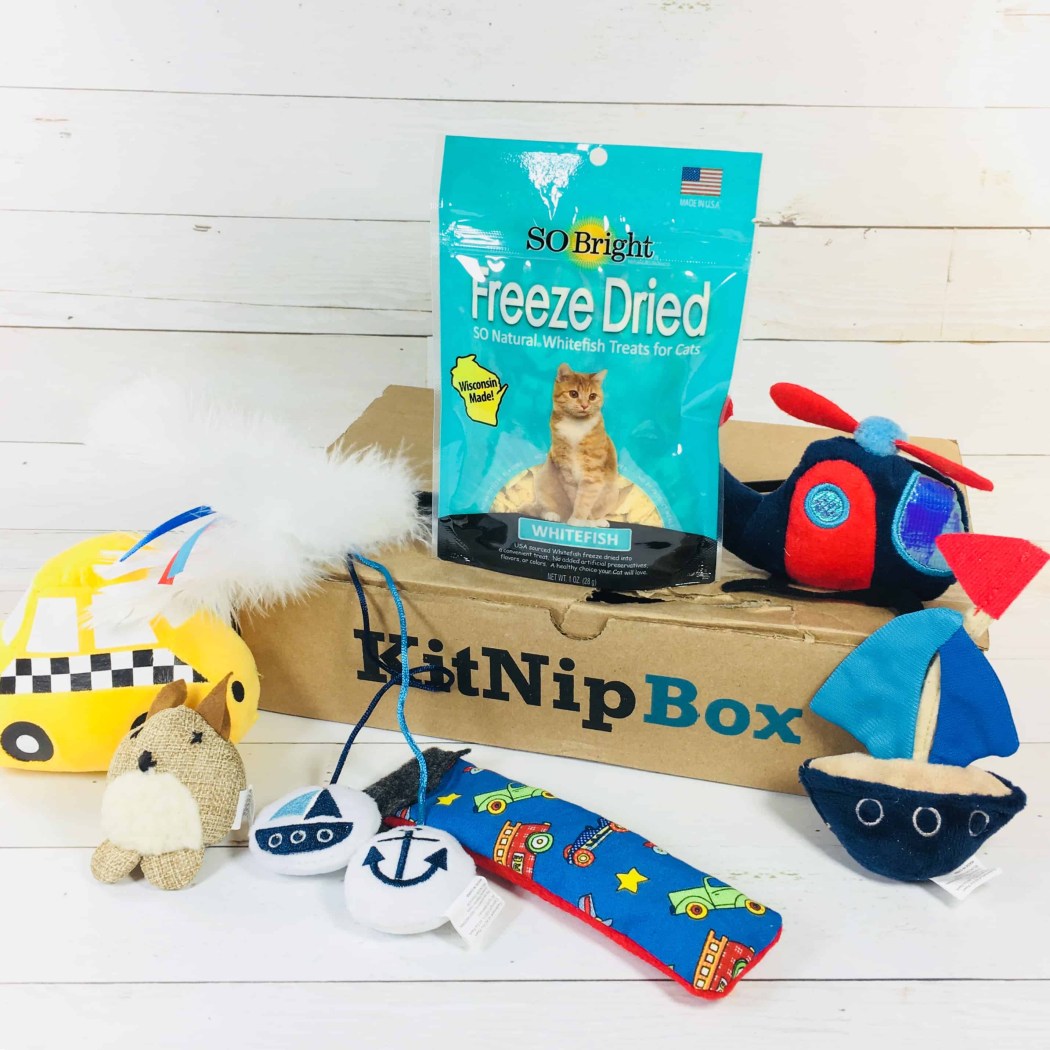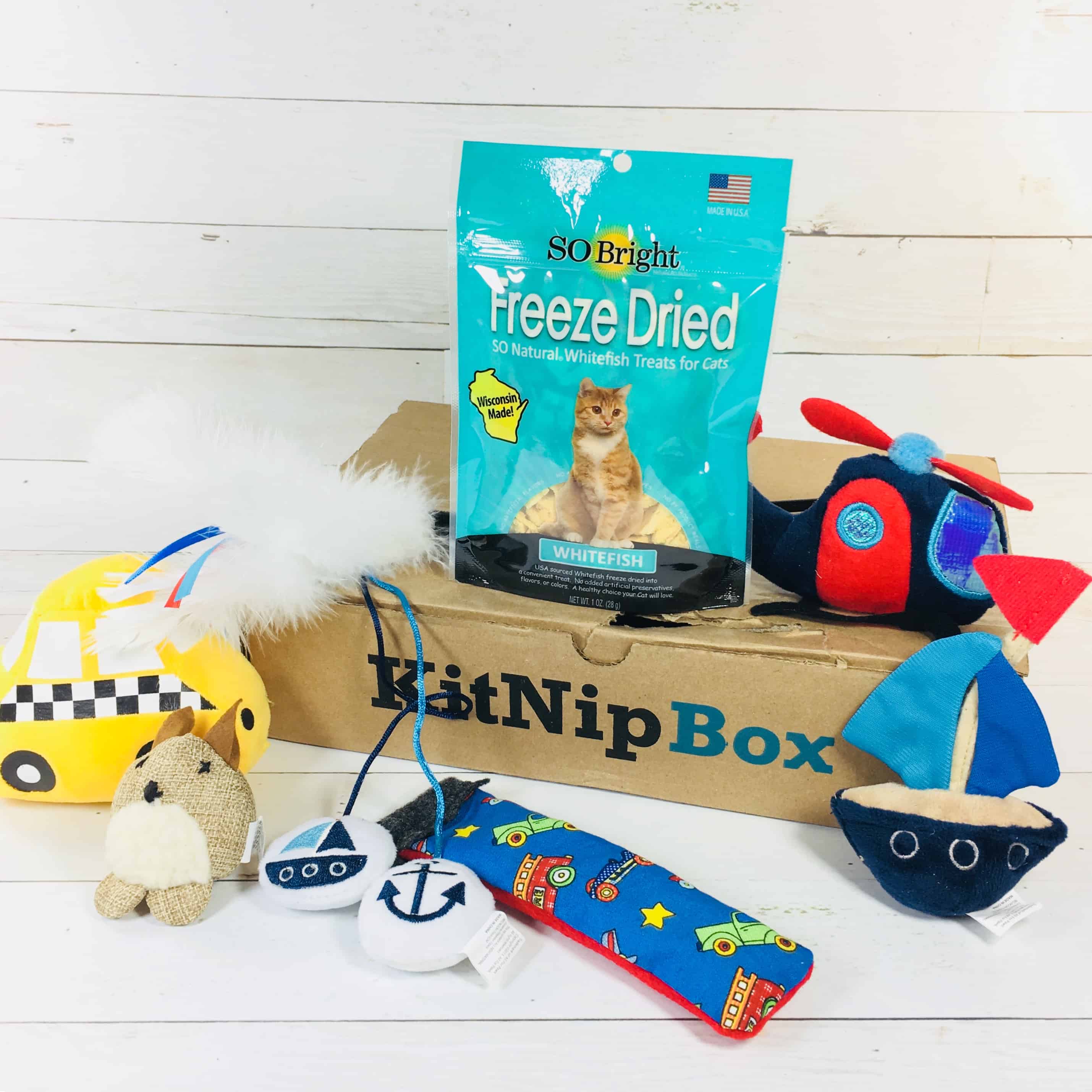 What You Get: Having multiple cats requires more toys and treats, so a cat box that gives you an option to get more for your fur babies is simply awesome! KitNipBox has options from which you can choose depending on your needs. There's Happy Cat KitNipBox that contains 4 or more items for a single cat, or the Multi-Cat KitNipBox that provides 6 or more items. The box always contains high-quality cat toys, all-natural treats, and other healthy cat products!
Check out the review about KitNipBox and find out more!
Price: Subscriptions start at $19.99.
Deal: Save 15% on your first month! Use coupon code HAPPYKITTY.
---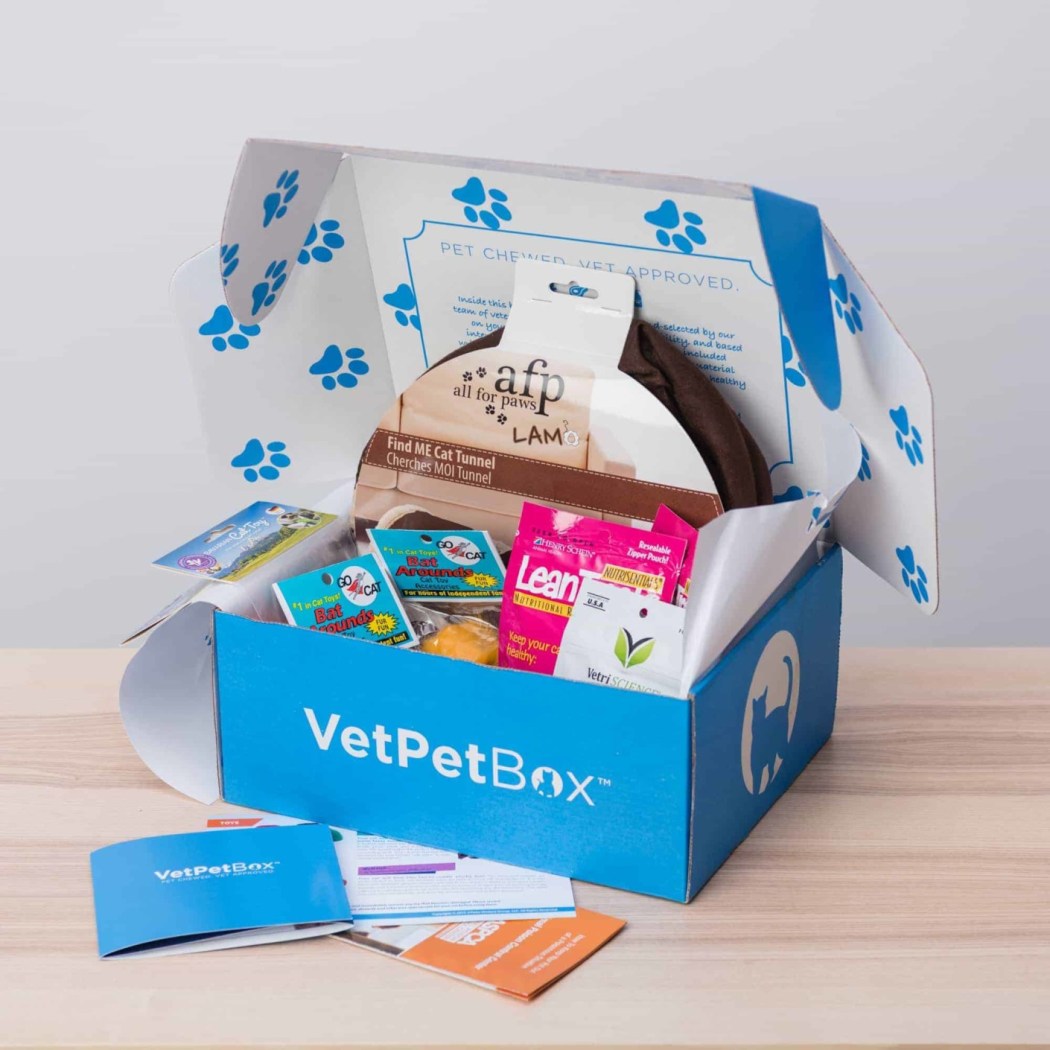 What You Get: Your pet's wellness is important, and this box can provide health care that your kitty needs. VetPet Box – Cat and Kitten is curated by veterinarians and contains high-quality toys, treats, wellness products, and even educational materials. It is also customizable, you can select a box for single or multiple cats, allergies (if there's any), and you can fill out an extended questionnaire. They also support causes by giving back a portion of the profits to non-profit organizations on an annual basis.
Visit the VetPet Box – Cat and Kitten Reviews page for more information!
Price: A box costs $39 every month.
Deals:
Get 25% off your first box with any month to month subscription! Use coupon code HELLOVETPET25.
Get $10 off any 3 or 6 month subscription purchase! Use coupon code HELLO10.
Get $5 off any purchase! Use coupon code hellosubscription5.
---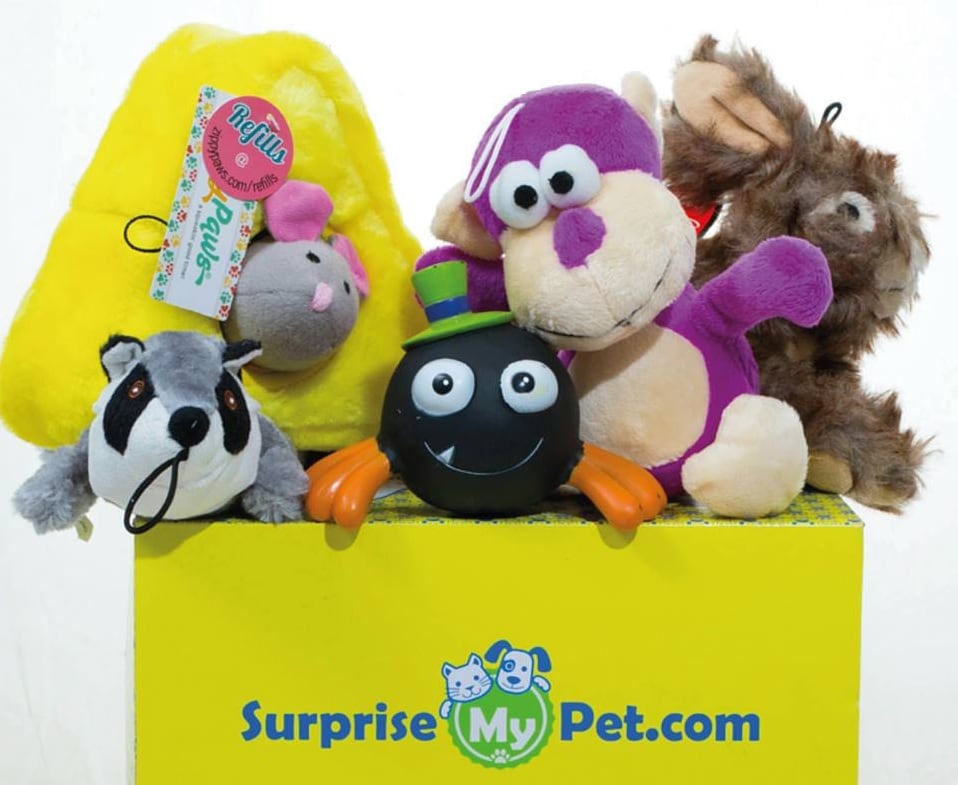 What you get:  Surprise My Pet doesn't disappoint when it comes to variety! Each box contains 5-7 fun toys, treats, and other useful goodies like grooming supplies and accessories. From time to time, they even include surprises for humans. If your pet doesn't like an item included in the box, let them know and they will send an additional item in the next month's box. There are also 2 types of cat boxes you can choose from: a Single Cat Box and a Multi-Cat Box.
Price: Subscriptions start at $30 every month.
---
What you get: In getting stuff for your beloved pets, it's always helpful to know what other pet parents say! Chewy Goody Box contains items selected by pet parents like you, so you can expect that it will include only the good stuff for your pet. This cat box includes 5 or more premium products, which may include catnip-stuffed toys, grain-free cat treats, and other goodies picked just for felines. Also, the box is recommended for adult cats of all breeds and sizes!
Price: Boxes start at $24.95 each month.
---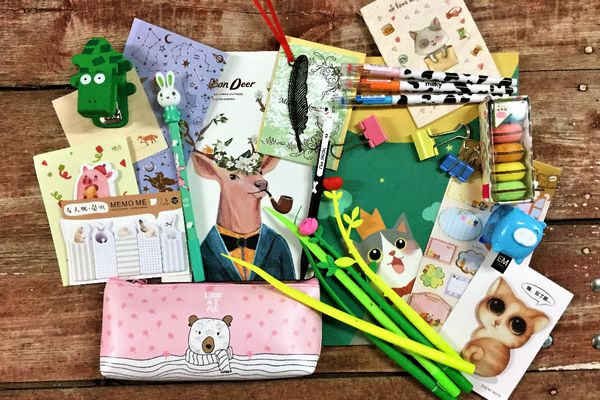 What you get: If you love collecting cat-themed stationery, Kitty Bliss by Paper Kitty is the perfect subscription to try. Each month, subscribers receive 5-8 smile-inducing supplies, ranging from pens, staplers, office and school items, pouches, memos, and more! It's also an ideal gift for college students, teachers, colleagues, moms, or for yourself!
Price: The box costs $12.99 per month.
Deal: Get 10% off all 3+ months subscriptions! Use coupon code HELLO.
---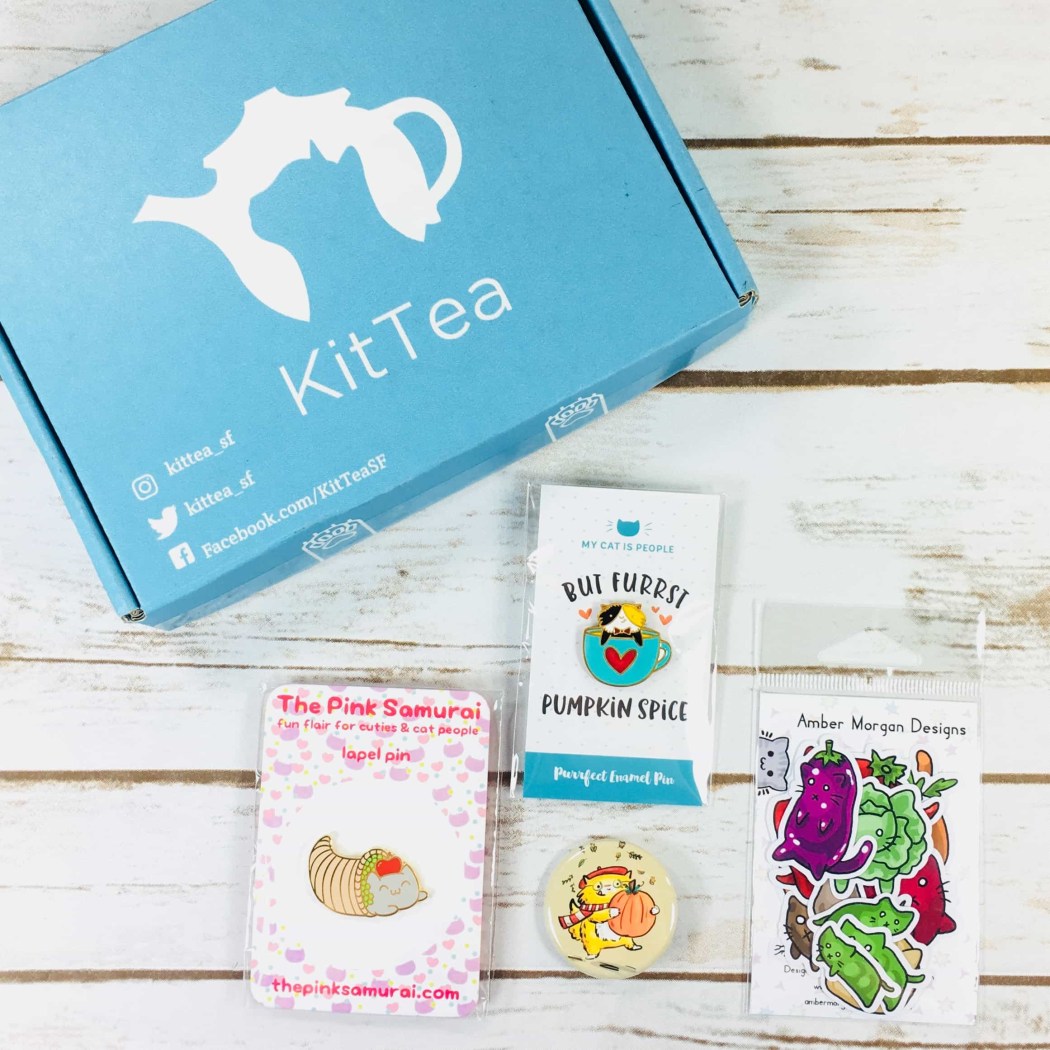 What you get: KitTea Kit contains all sorts of cat-centric products to please any cat lover or collector! There are 2-4 items in every box, which might include lapel pins, patches, socks, and other accessories. Boxes are also themed differently every month to add more fun and excitement to each package!
See KitTea Kit Reviews to know more!
Price: Monthly boxes start at $30.
---
A one-of-a-kind monthly assortment of exciting pet foods, treats, chews and supplements specifically tailored for dogs and cats. Each subscription box is cautiously curated by a Certified Clinical Pet Nutritionist who specializes in species appropriate holistic health and nutrition. Nothing will go into the boxes that would not be given to our own.
---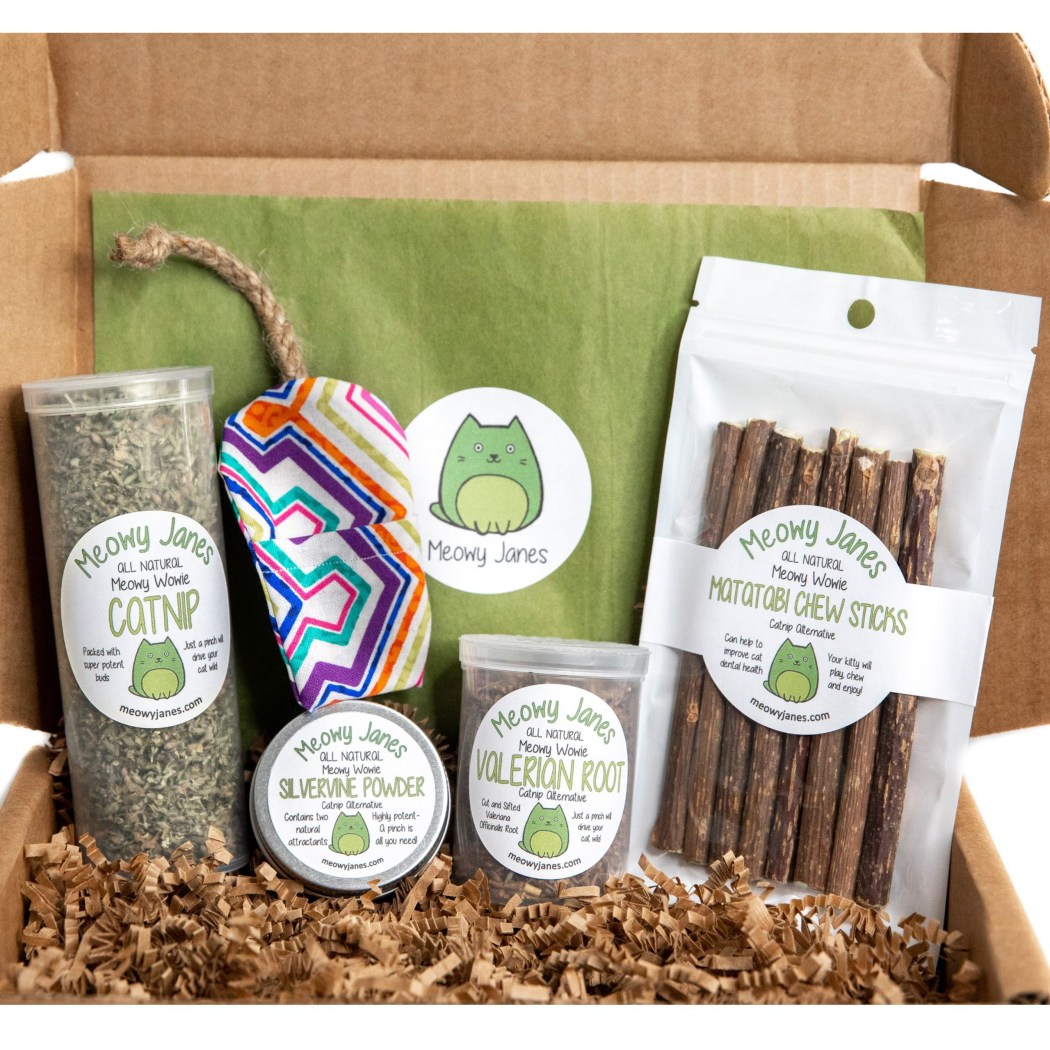 The pawfect subscription pack for cat lovers to encourage play and helps relieve boredom in house cats. Every month you will receive a handmade refillable mouse toy with either a single serving of either our all natural Catnip, Coarse Ground Silvervine, or Valerian Root. The mice feature adorable patterns or a seasonally themed fabric.
---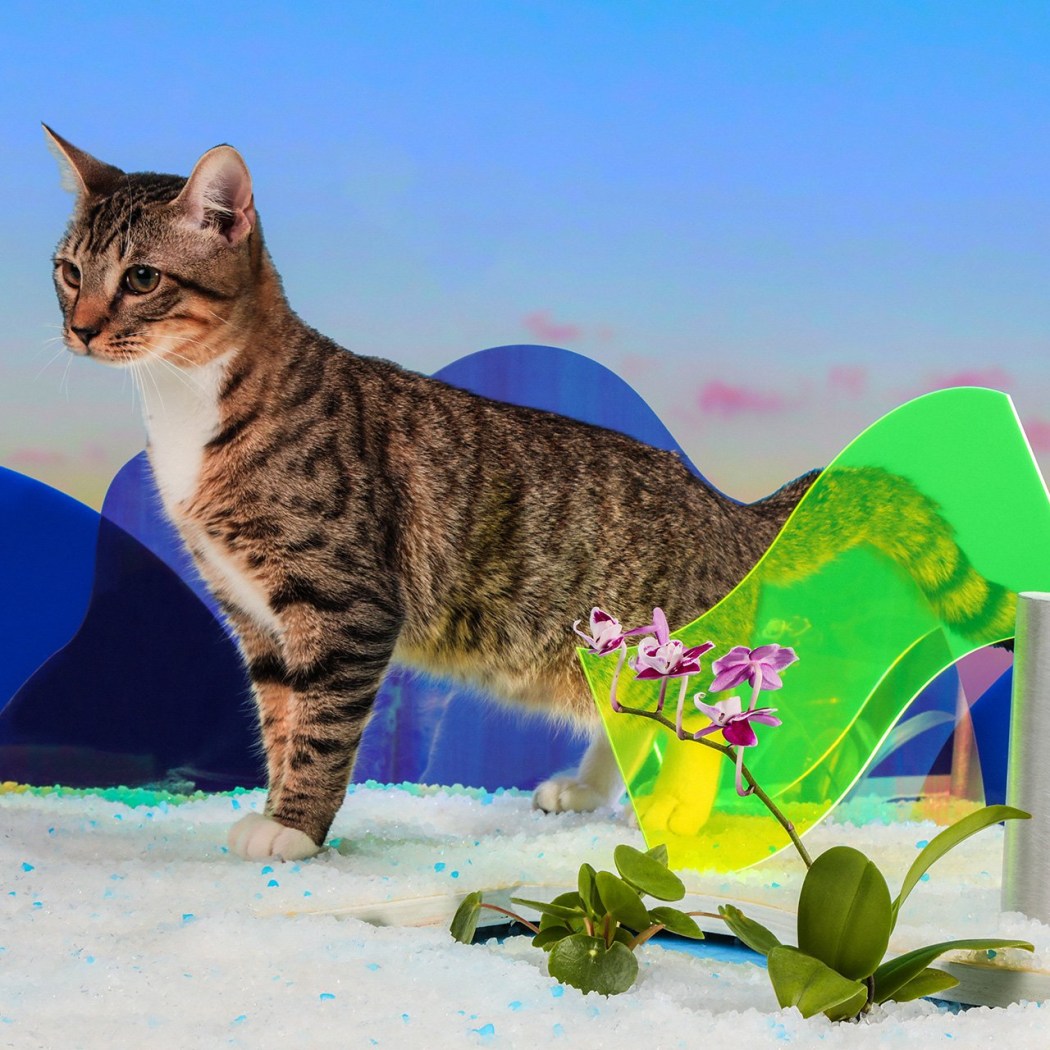 Cats' natural digging and burying behaviours come from their instinct to hide their scent from predators and larger animals. Because of this, doing their business has evolved to be an important way cats mark their territory, establish dominance and hierarchies, and even release stress.
You might find your cat hides their business from you as an admission you're the dominant "cat" in the house.
---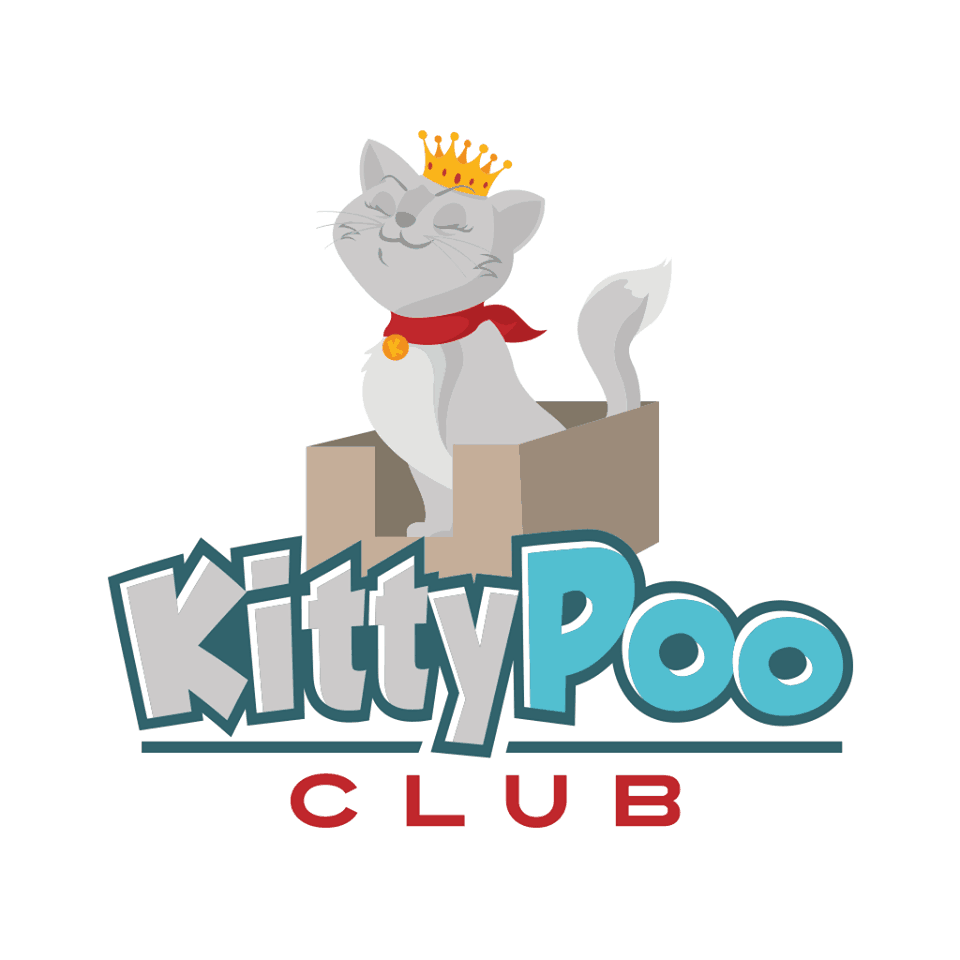 It's quite simple! Members get a high-quality pre-filled disposable litter box that will last a solid 30 days. No mess. No odor. Just scoop the poo and stir the litter once a day-- it's as simple as that! Every 30 days you get a replenishment box delivered straight to your door. Could it really get any easier?
---
Interested in finding more subscription boxes? See the full list of the best subscription boxes in every category!