There's something almost magical about beautifully-crafted jewelry. It has the power to transform a plain outfit into something truly extraordinary, elevating your personal style and giving you the confidence to tackle anything that comes your way. By simply adding a stunning piece of jewelry to your daily look, you can effortlessly spice up your wardrobe and turn accessorizing into a fun adventure. You don't need to be a fashion expert to nail your style game. All you need is to find high-quality jewelry that aligns with your unique preferences and budget, and let the rest work its enchantment!
Show More (12 items)
Jewelry subscription boxes are treasure-filled packages that arrive right at your doorstep, showcasing unique and beautifully crafted pieces that will perfectly complement your favorite clothes. Whether they're locally made or crafted in another country, each piece is sure to bring something special to your collection.
With customizable options based on your unique style profile, you can look forward to pieces that fit your personal taste. But that's not all – rental services also offer the chance to try out high-end jewelry brands without sacrificing your budget. From formal events or to everyday wear, jewelry subscription boxes and rental services are a great option for any fashion-savvy woman looking to accessorize with flair.
Below, you'll find a carefully curated list of the best jewelry subscription boxes to try. Get ready to discover some new and exciting pieces that will bring a touch of sparkle to your everyday look!
The Best Jewelry Subscription Boxes To Try for Added Glam!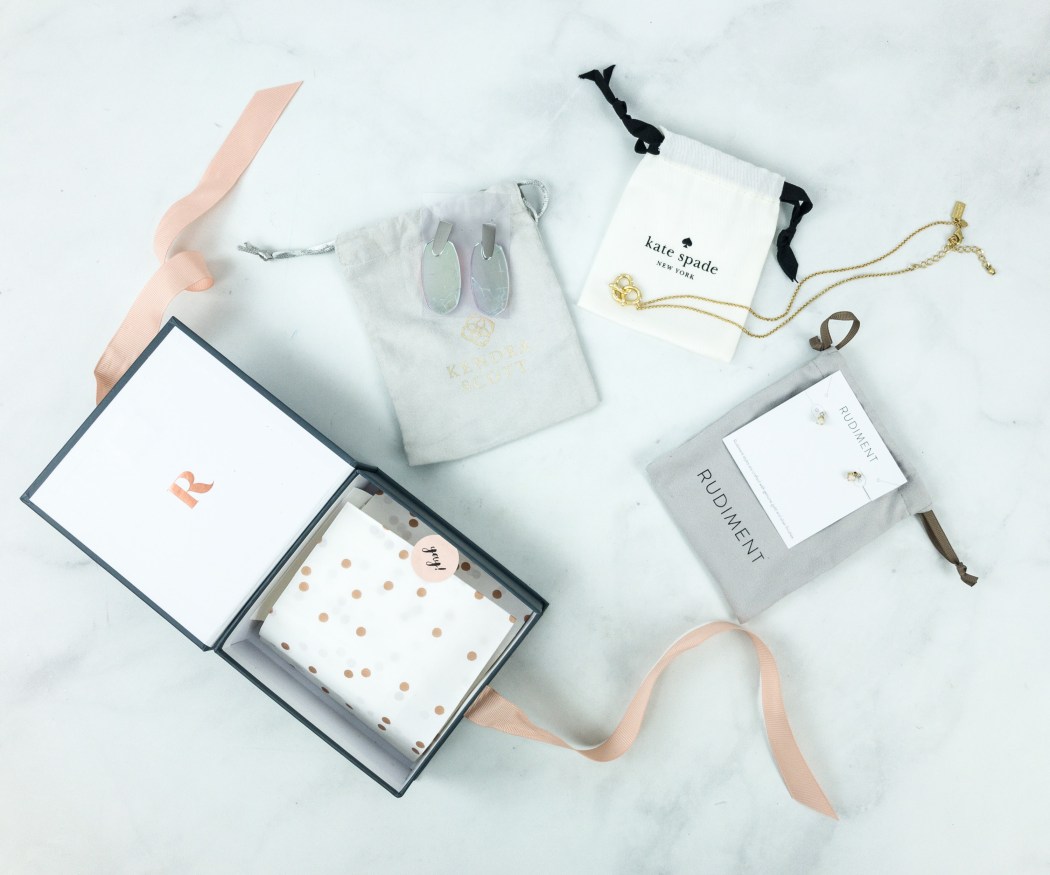 Image from: our review
A fun way to add new life to your daily ensembles, Rocksbox jewelry rental subscription lets you try designer pieces minus the hefty price! Simply pay a flat monthly fee to enjoy unlimited swaps for limitless style possibilities, from casual to formal to work-friendly and more. With this affordable rental service, you can get your hands on the latest jewelry trends but you'll never have to worry about space and storage ever again. Plus, you'll get access to both popular and up-and-coming designer brands! Enjoy a personalized experience with the help of a style quiz upon sign-up and a wishlist that you can update at any time.
Deal: Get your first month free! Use coupon code mommysplurgexoxo.
---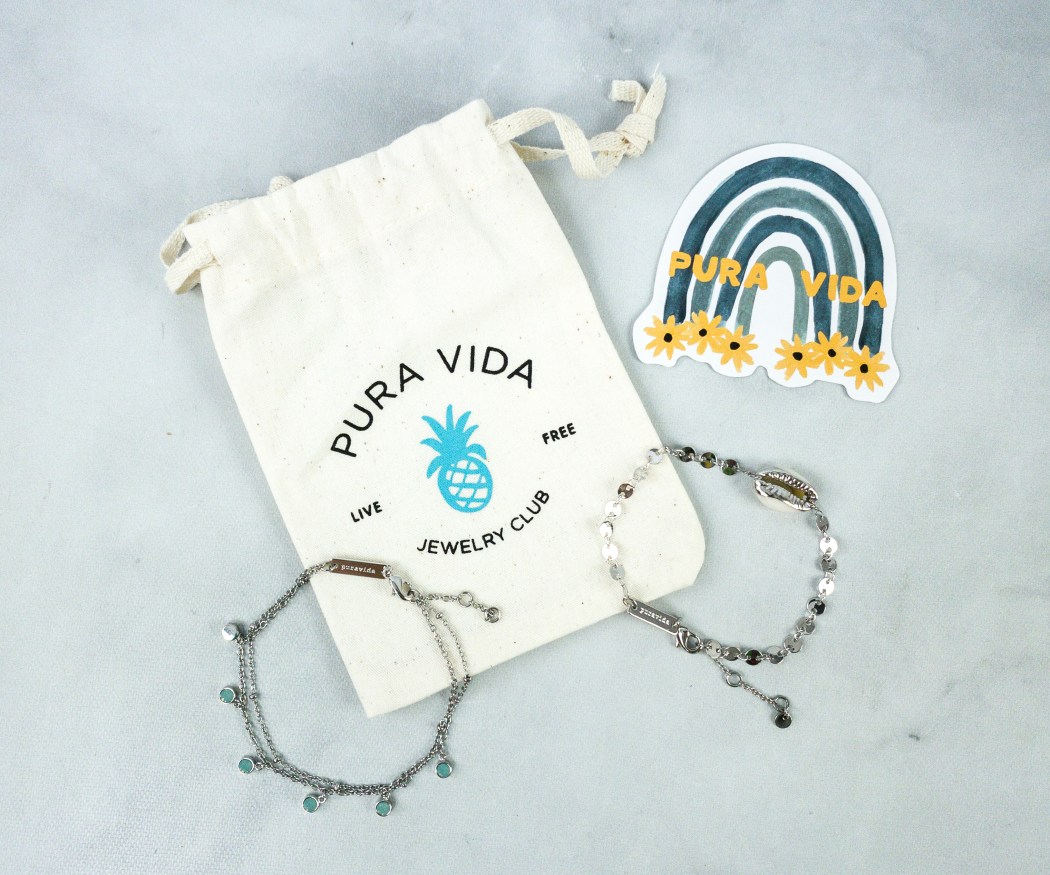 Image from: our review
Sparkle and shine with fresh jewelry pieces from Pura Vida Jewelry Club! Every month, the club puts together an exclusive collection for artisanal jewelry lovers and collectors. You'll feel like a true VIP when you receive two pieces of member-exclusive jewelry that you can keep, with up to $60 in retail value. Whether it's an earring, a necklace, a bracelet, or something else, each piece is unique – which means they're not available in jewelry shops anywhere!
Deals:
Get 10% off your entire purchase with $30+ orders! Use coupon code PURAVIDA10.
Get one month FREE with a 6-month subscription and three months FREE with an annual subscription! Use this link to get the deal.
Save 10% on anything in the shop. Use coupon code PVSAVE10. Subscription not included.
---
Image from: Switch
Switch empowers style-savvy individuals to express their best selves through authentic luxury designer jewelry from iconic brands. For fans of top luxury brands like Hermes, Gucci, and Chanel, this rental subscription service is a great chance to try on the most coveted jewelry pieces without taking up a big chunk of your monthly budget! Members can rent one (Gold Plan), two (Platinum Plan), or three pieces (Black Plan) at a time, for as long (or as little) as they want. If you've received a piece you don't want to let go of, no worries because you have the option to purchase your favorites. Enjoy full access to their curated collections while earning credit toward future purchases at the same time!
Deal: Get 25% off your first box! Use coupon code LUXE25.
---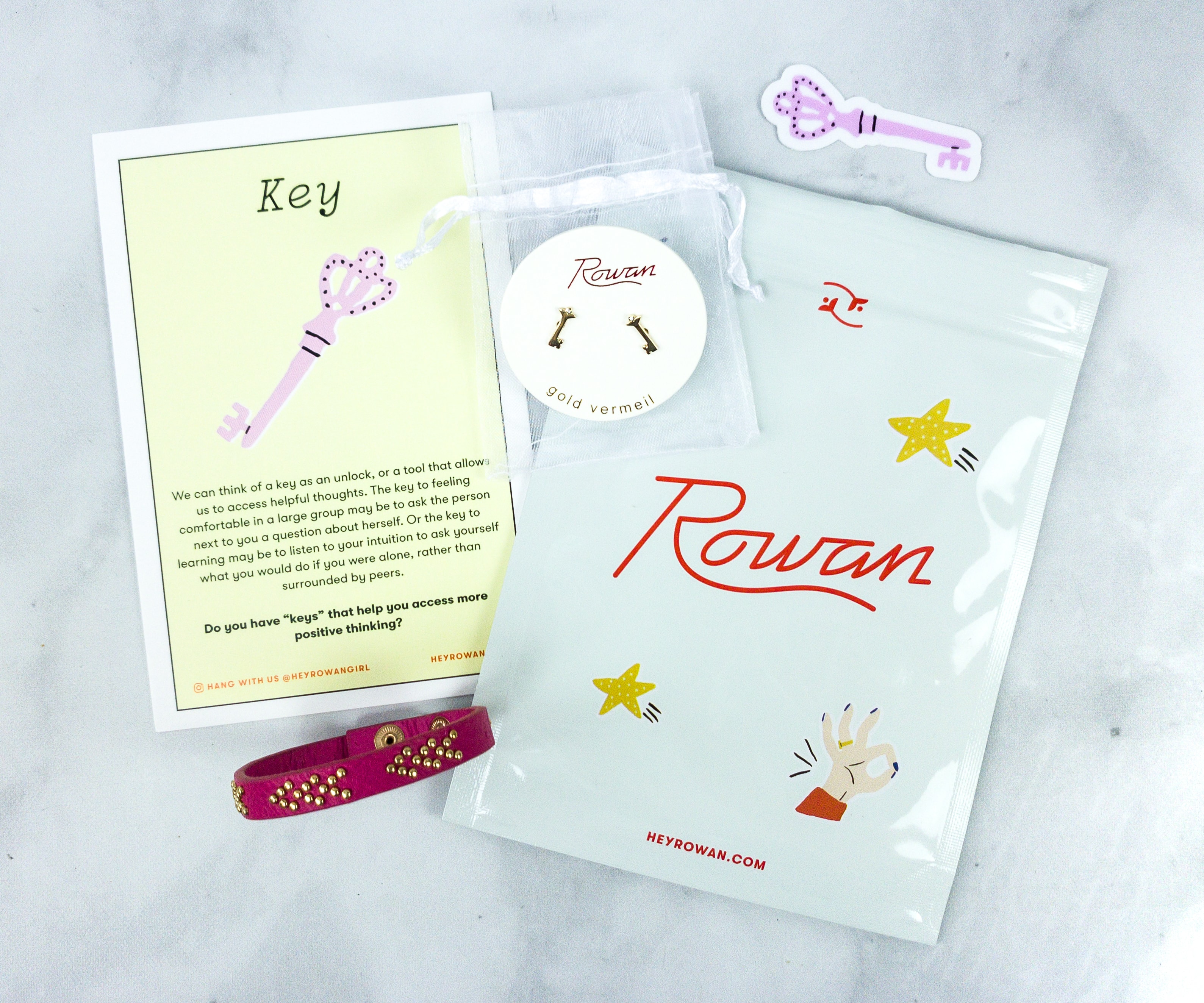 Image from: our review
Rowan is a fun monthly surprise for earring lovers, featuring the most stylish stud earrings for everyday wear! Pick between Sterling Silver and Gold Vermeil (both are hypoallergenic!) and expect a new pair of limited-edition earrings to arrive at your doorstep every month. These earrings will be packed in a pretty zipper bag that you can reuse, along with a styling card. A Welcome Kit awaits you in your first box, and as long as you're a member, you'll receive exclusive offers and VIP access to sales to keep your earring collection updated. Rowan's exclusive, swoon-worthy earring styles are perfect for both the young and young-at-heart!
---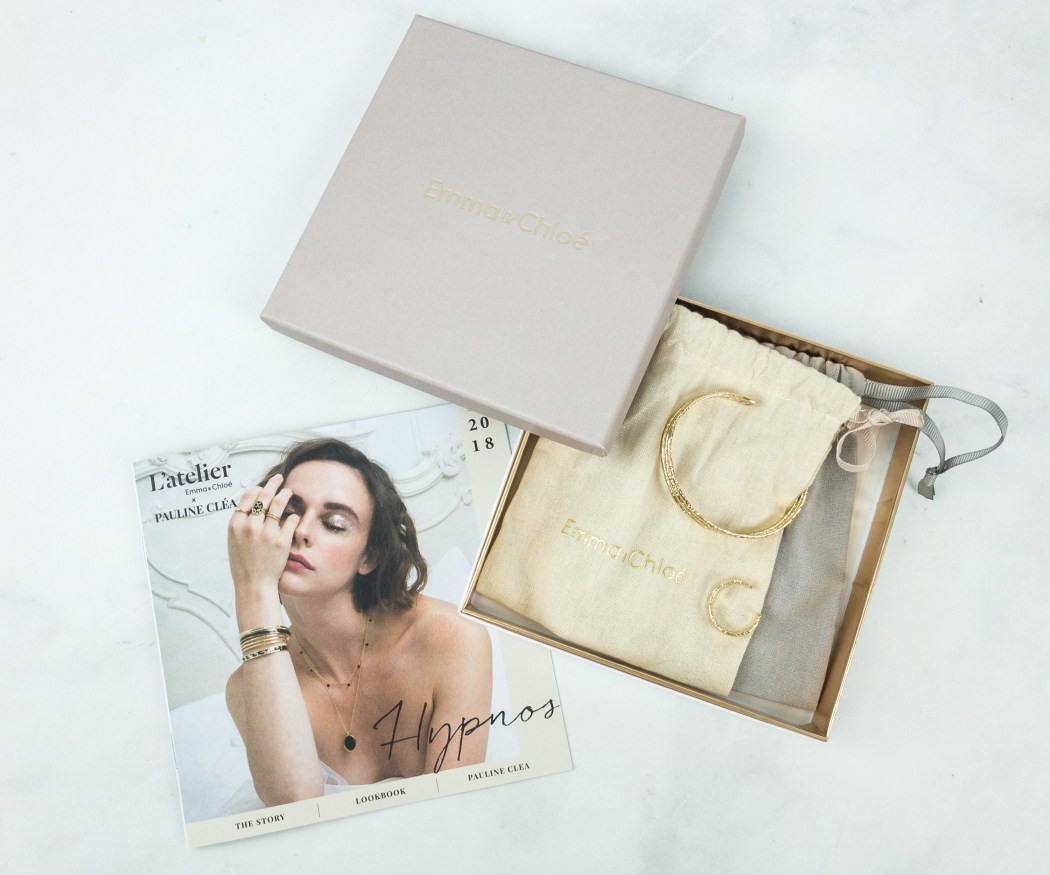 Image from: our review
French jewelry is known for being elegant and sophisticated, but you don't have to travel all the way to France just to create the Parisian looks you've always dreamed of. Emma & Chloe brings the luxurious French atelier experience closer to you with a subscription that sends the best creations by budding French designers. Each handmade piece comes in a cotton pouch along with a certificate of authenticity and a fashion guide with styling inspiration for your new jewelry. In case you can't get enough, purchase additional pieces with 20% off at Emma & Chloe's entire online shop!
---
Image from: our review
The Jewelry Box by SilverAndGold curates handpicked jewelry with amazing quality that you can wear and enjoy! Each box comes with two or three pieces of real sterling silver and gold jewelry that you get to keep all for yourself. Glam up your looks with a variety of styles, including rings, earrings, bracelets, and pendants! Sometimes, these beautiful pieces are etched and embedded with stunning gemstones like amethyst, topaz, cubic zirconia, and more. They also throw in a free ring sizer on your first order, so you're sure you get the right size of rings on the next boxes.
---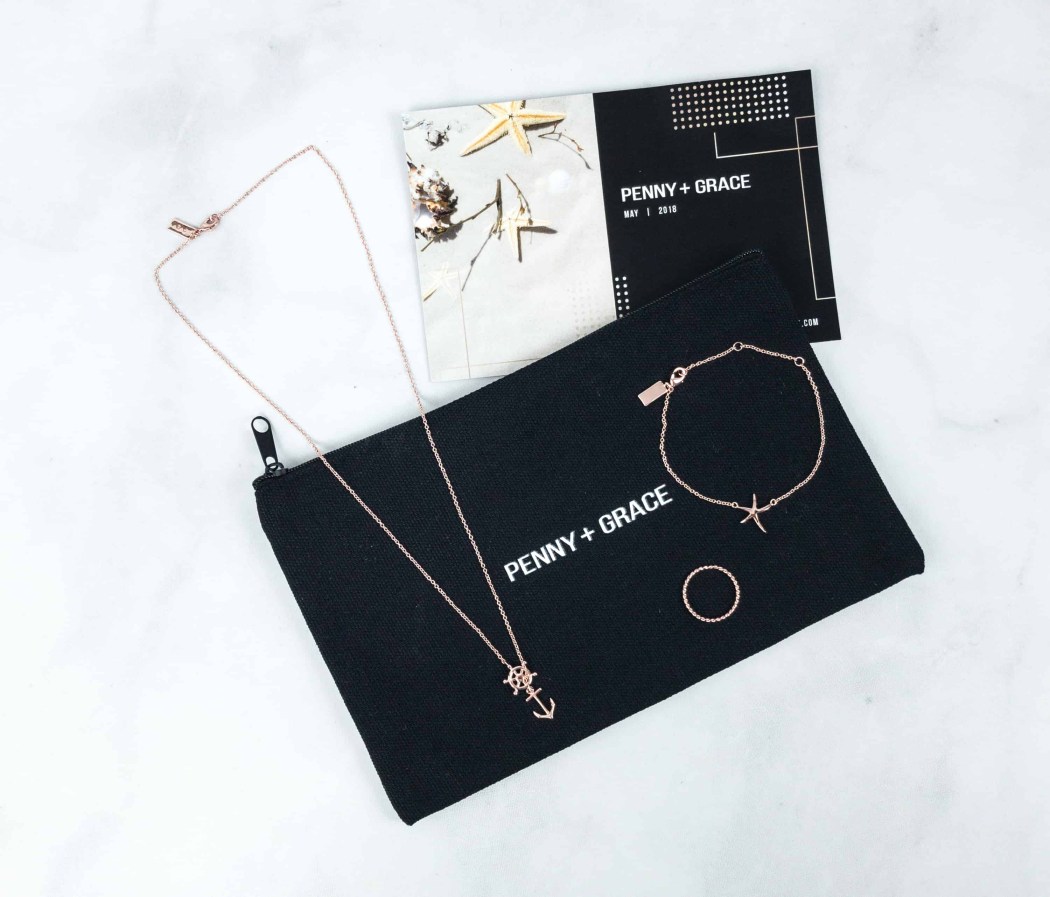 Image from: our review
Penny + Grace crafts their own jewelry! This means they design and manufacture each piece in-house, making sure everything is high-quality and safe to wear. If you have sensitive skin, this is the perfect jewelry subscription because their accessories are made from lead-free and nickel-free materials. Look forward to fresh styles and glamorous jewelry each month, tailored to your own preferences for easy mixing and matching, as well as for layering them with other accessories in your collection. Subscriptions are available in 18k Yellow Gold, Silver, or a rotation of the two, which you can change at any time throughout the life of your subscription.
---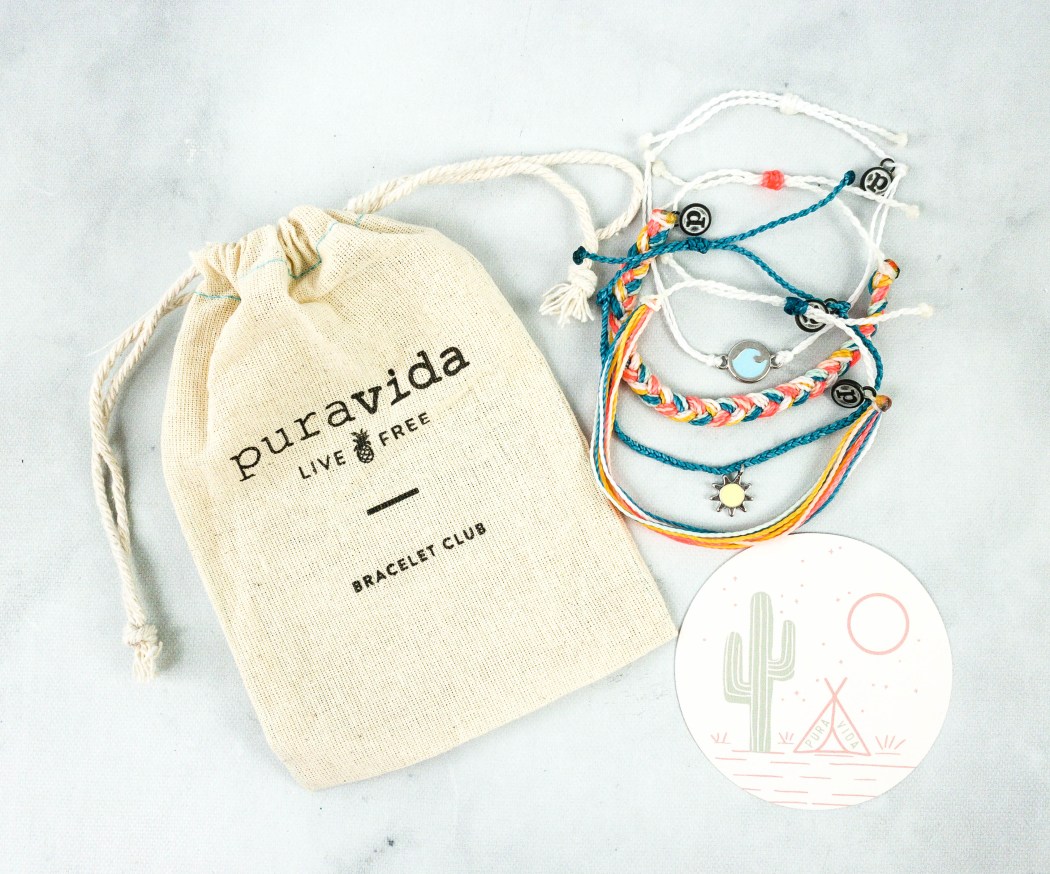 Image from: our review
Pura Vida Bracelet Club has fun bracelet designs that you'd love to collect and stack on your wrist! From beachy styles to holiday-inspired motifs, their monthly bracelet designs are top-notch. They give subscribers the freedom to choose between two exclusively designed bracelet packs every month. If you love surprises, you can let them choose for you! Each bracelet pack has over $45 in value and includes 3 hand-picked bracelets from their latest and most popular collection, plus an exclusive monthly sticker. Aside from providing sustainable employment to artisan communities, Pura Vida also gives back to charities and helps protect the planet.
Deals:
Get one month FREE with a 6-month subscription and three months FREE with an annual subscription! Use this link to get the deal.
Get 10% off your entire purchase with $30+ orders! Use coupon code PURAVIDA10.
---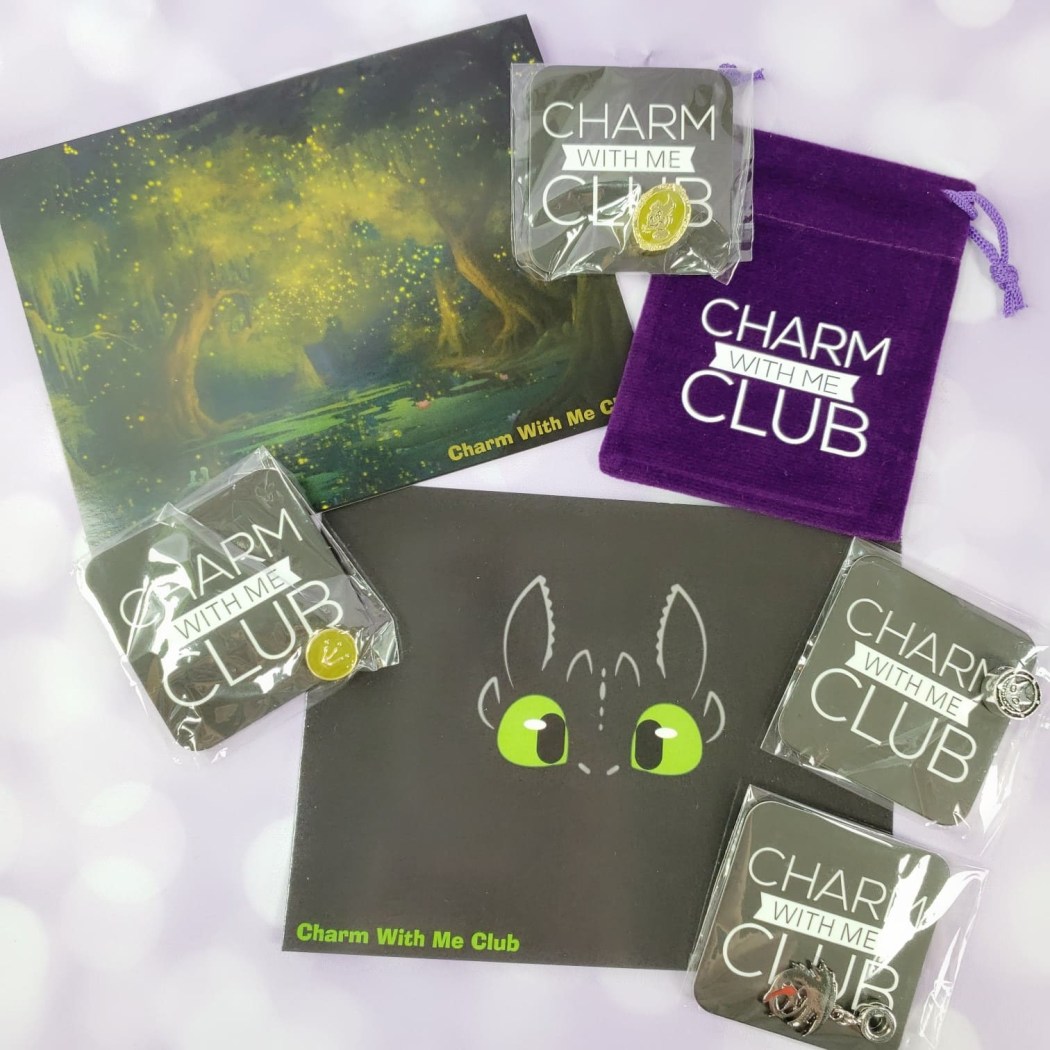 Image from: our review
Turn your ordinary bracelets into special fandom accessories with Charm With Me Club! This subscription sends unique fandom-related charms, so you can build your own geeky bracelet to your heart's content. Get a starter bracelet when you sign up, with the option to pick The Single Wrap Bracelet or The Double Wrap Bracelet, along with a set of 2-4 custom charms. These charms fit all major brands of bracelets! Every month, subscribers pick between two featured themes by sending them an email. From Disney to Marvel, Studio Ghibli, and more, you'll be building your fandom-inspired charm collection in no time.
Deal: Save 10% on your subscription! Use coupon code HELLO10.
---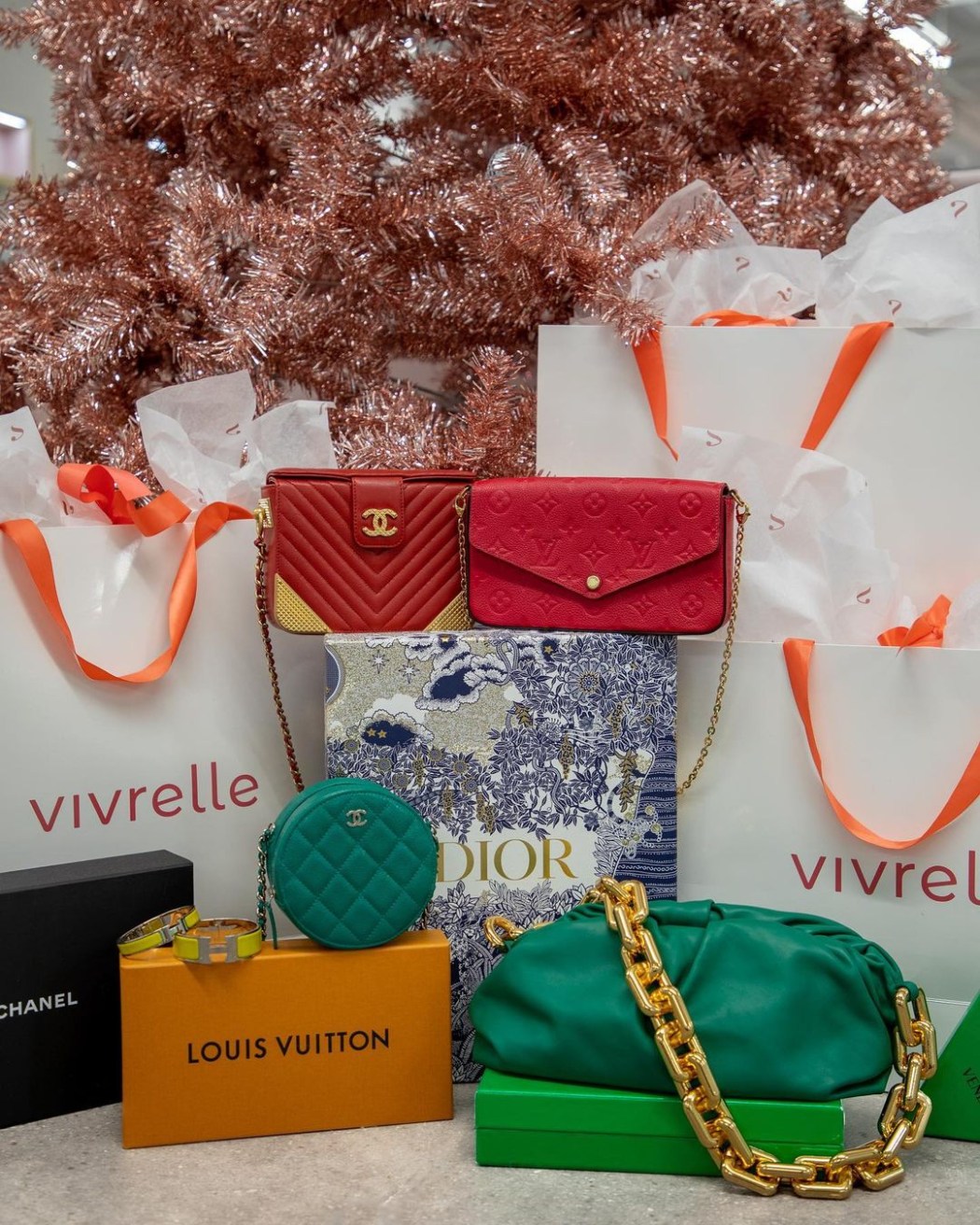 Image from: Vivrelle
Vivrelle gives you access to the most coveted designer pieces through a members-only club! You can borrow one piece of high-end jewelry at a time, rotate your jewelry selection with bags and other limited edition items, or rent two pieces at the same time, depending on the plan you choose. It's just like having a closet full of premium brands without paying the full item price! For jewelry-obsessed individuals, this means you never have to wear the same earrings, necklaces, or bracelets month after month. It's the perfect way to swap styles or try expensive brands you've never worn before!
---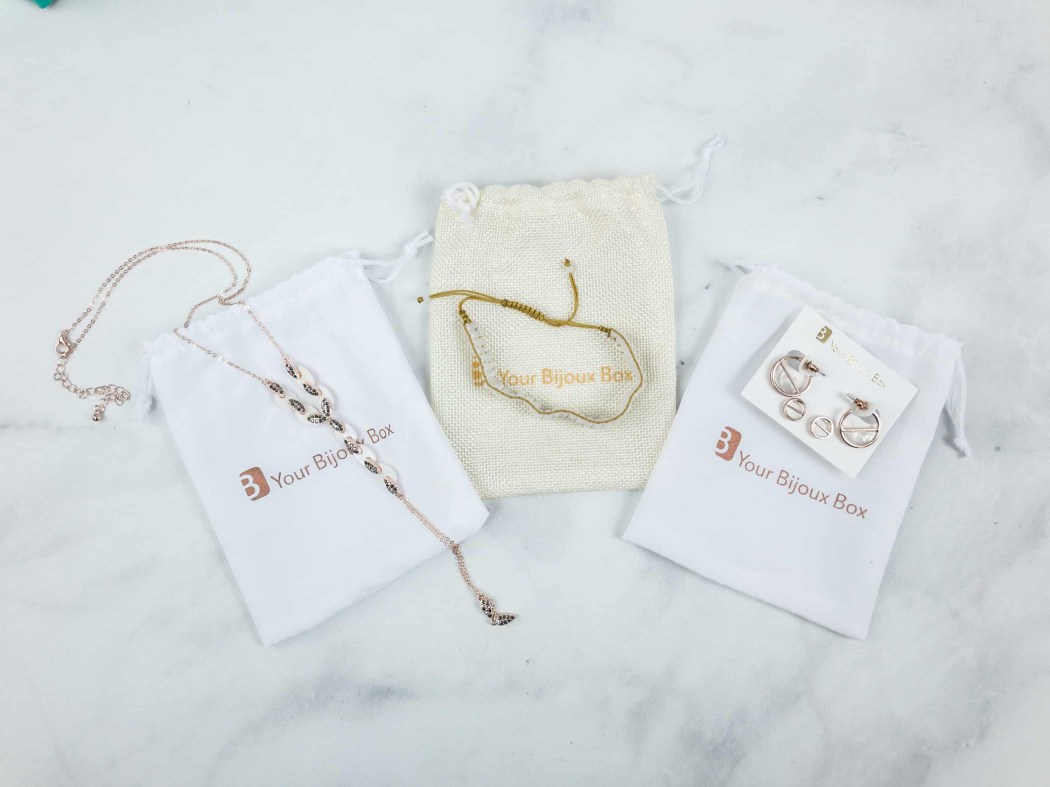 Image from: our review
Your Bijoux Box surprises you with a well-coordinated jewelry set every month, so you don't have to waste your time thinking about how to mix and match accessories. Each box includes a three-piece jewelry collection, and sometimes, they also throw in a self-care gift to help you feel good! The box always comes with a value of at least $100, and the contents are always on-trend and versatile. You may choose 18k gold and sterling silver plating rotation on your jewelry or sterling silver only. If you don't want earrings, you have the option to leave them out as well.
Deal: Get a FREE piece of jewelry worth up to $38 value with new subscription! Use coupon code FREEHELLO.
---
Image from: Reclaimed with Love
Reclaimed with Love makes it possible for you to build a sustainable jewelry collection by upcycling premium jewelry that might otherwise be discarded. With this environmentally-conscious subscription, you can look good with premium pieces without spending a fortune and feel good about wearing them because every part of the brand's jewelry manufacturing process is ethical! Depending on your preferences, you can choose to receive one, two, or three pieces of ethical, upcycled jewelry every month.  They also use reusable or repurposed packaging materials and subscribers can opt out of supplementary packaging materials after the first box!
Deal: Save 50% on your first 2 months totaling to one free month! Use coupon code HELLO50.
---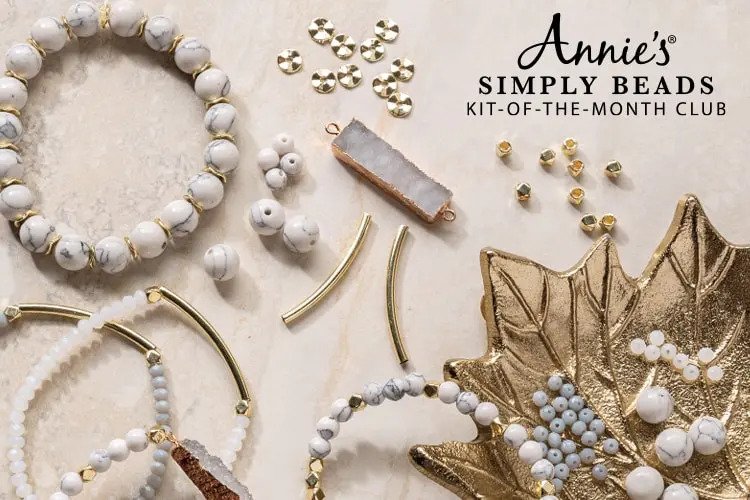 Image from: Annie's Simply Beads Kit-of-the-Month Club
Annie's Simply Beads Kit-of-the-Month Club is for those who like their jewelry with a personal touch! This fun subscription sends a kit loaded with high-quality beads and findings for you to be able to create different styles of jewelry pieces and sets monthly, ranging from bracelets to earrings to necklaces. It also includes step-by-step instructions and access to video tutorials, so even beginners can make DIY jewelry with ease. Aside from creating unique and versatile pieces for any occasion, you can also hone your beading skills at the same time!
Deal: Get 50% off your first month! Use coupon code SHARE50.
---
Image from: Fair Trade Friday Earring of the Month
Fashionistas can now fill their jewelry stash with accessories made by global artisans! Fair Trade Friday Earring of the Month is committed to empowering women around the globe by providing jobs and an outlet through which they can distribute goods and overcome poverty. Supporting a good cause while receiving beautiful earrings every month is a definite plus! Snag a pair and let your ears shine. The designs are just so stunning and well-thought-out that it's difficult not to fall in love with every piece!
---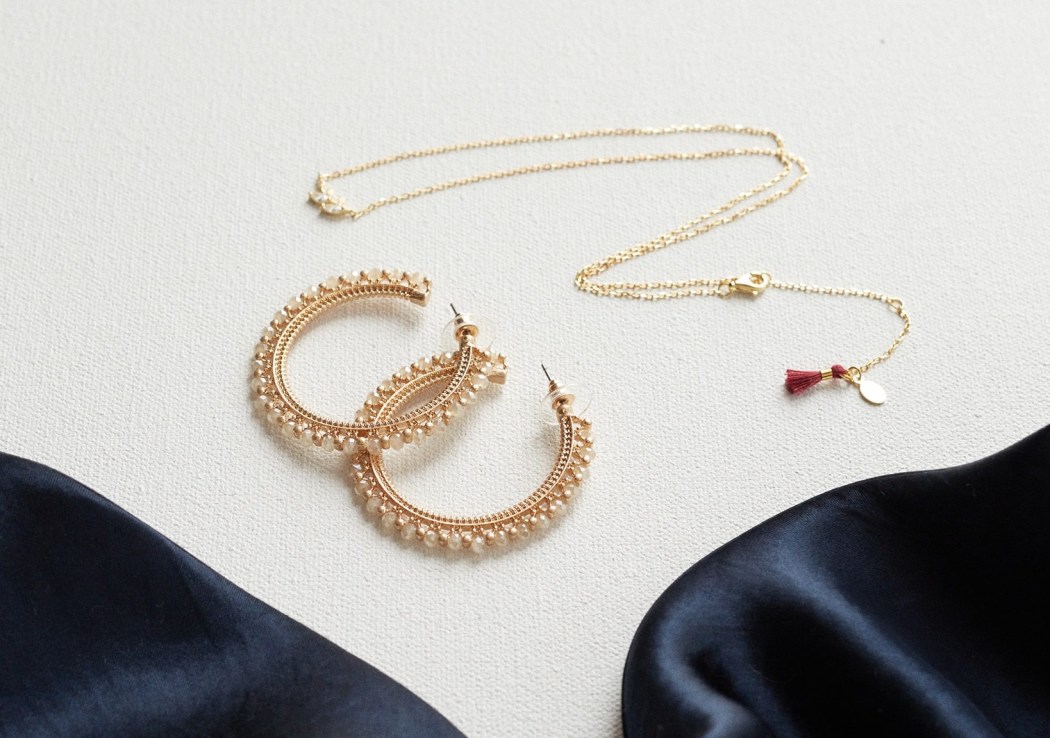 Image from: Stitch Fix
Through Stitch Fix, you can find your perfect fit with personalized pieces hand-selected to match your style and size – all without leaving your home. If you want the latest jewelry trends to come knocking at your door, let a personal stylist do all the work for you! Feel free to be as detailed as you want and leave notes to your stylist because it helps them to send you only the best items. You'll always find fancy jewelry to pair with any outfit they send you. And just in case there's something that doesn't fit you or something not in line with your fashion sense, you can return them without an additional cost!
Deal: Get $20 off your first Men's or Women's fix! Deal applies automatically, just visit and subscribe.
---
Image from: Claire's Cdrop
You'll find style, fun, and good vibes in every box you'll receive from Claire's Cdrop! Whether you're into cute & fun (BitsyDrop), trendy vibes (VibeyDrop), or enchanted with a dash of bling, sparkle, and glitz (GlitzyDrop), they have a box for every style and age range. It's the kind of surprise you'll get obsessed with every season. They send earrings, necklaces, bracelets, and more, so it's easy for you to accessorize and jazz up your look. Just pick a box, and receive a collection of jewelry most suited to your preferences!
---
Image from: Uncommon James
Uncommon James offers Mystery Items – an exciting opportunity to snag some of your favorite pieces at a discounted price. The mystery lies in not knowing which specific piece you'll receive! It could be any type of jewelry, from dainty necklaces to statement earrings. For those with sensitive skin, there's no need to worry – all Uncommon James jewelry is nickel and lead-free, ensuring that you can wear your new mystery item with confidence and comfort.
---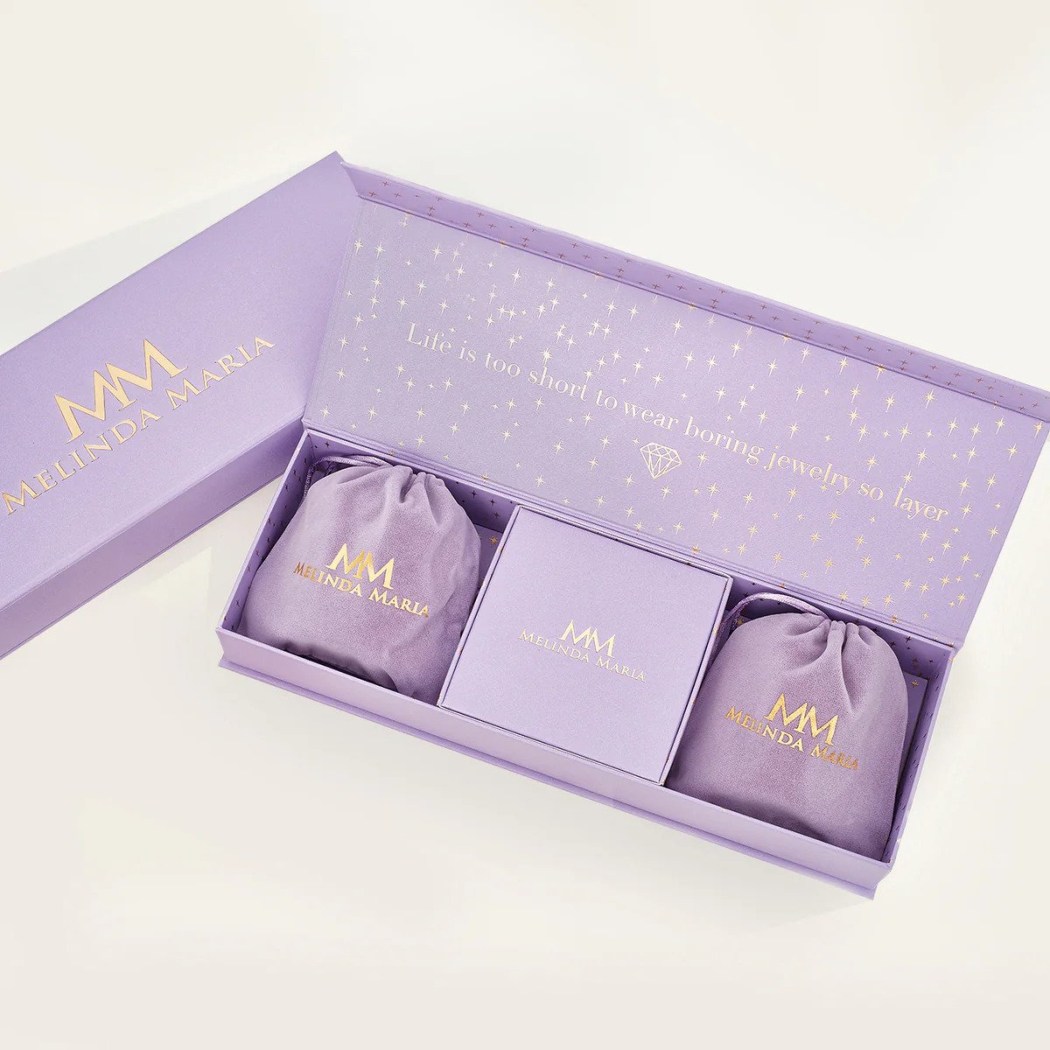 Image from: Mel's Mystery Box by Melinda Maria
Mel's Mystery Box by Melinda Maria is the ultimate surprise package for jewelry lovers. With 4-5 hand-picked pieces, you're in for a treat. You may receive unique jewelry designed exclusively by Melinda, or perhaps one of the most coveted MM pieces from their website. This jewelry mystery box is the perfect way to take a chance on some new and exciting jewelry. Who knows, you might just discover your new favorite statement piece!
---
That's our list of the best jewelry subscription boxes!
Interested in subscription boxes? We have a full list of the best subscription boxes in every category!