One thing is for sure – books are great learning tools and companions! It's a good thing that there are books that appeal to different tastes, categorized based on age or genre. Stories vary from romance, adventure, horror, fantasy, and even out-of-this-world stories that happen outside our planet. They open our minds to ideas and possibilities that we didn't know, and at times, make us believe in the impossible! One marvelous way to indulge in some swoon-worthy books is through subscriptions.
Book subscriptions provide every type of reader with a monthly dose of great titles to curl up with, including digital books. Some lets you choose the genre you like most, while some allow you to pick the exact titles you want from their collection! These subscription boxes also offer an easy way to build your own home library without rummaging every book store you'll see.
To help you out, we asked our readers to vote for what they think are the best book subscriptions around! Here's the list of the best book subscription boxes for the year 2021, so every bookworm can get a little peace and quiet time by themselves with only books at their side.
The Best Book Subscriptions Our Readers Recommend!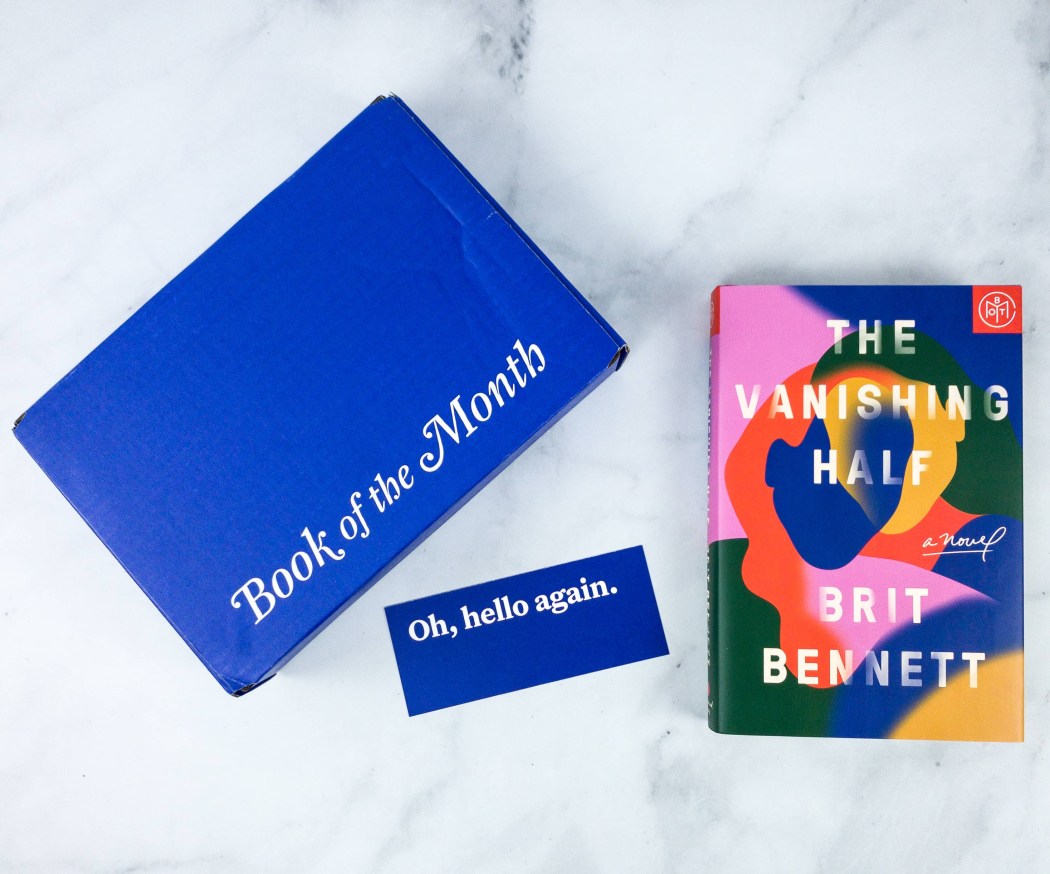 Image from: our review
Always the Best books ever! – Nmcbeap
You get to pick your own book from the monthly selections! – Debbie
Life changing – Lindsay
What You Get: Book of the Month offers the freshest titles and award-winning books! Subscribers get to read books by great and popular authors and know a different world than where they live. Once you've subscribed, you can choose the book that you want to receive from their selection each month. Enjoy discovering new places, things, and characters that will not let you put the book down until the very last page!
Find out more by reading the Book of the Month Reviews.
Price: Subscriptions start at $15.99 per month.
Deal: Get your first book for just $9.99! Use coupon code Get coupon from site and Use this link to subscribe.
---
Image from: our review
What You Get: A unique reading experience! Once Upon a Book Club wows subscribers monthly with a handpicked book, a 5″ x 7″ quote print, and 2-4 gifts that you can open once you reach the indicated page number on the wrapper. It makes the reader feel as if the book is coming to life! They currently have 2 box options: Young Adult Box for ages 14+ and Adult Box for ages 18+.
Take a peek at the Once Upon a Book Club Reviews.
Price: Subscriptions start at $49.99 monthly.
Deal: Get 10% off your first box! Use coupon code HELLO10 .
---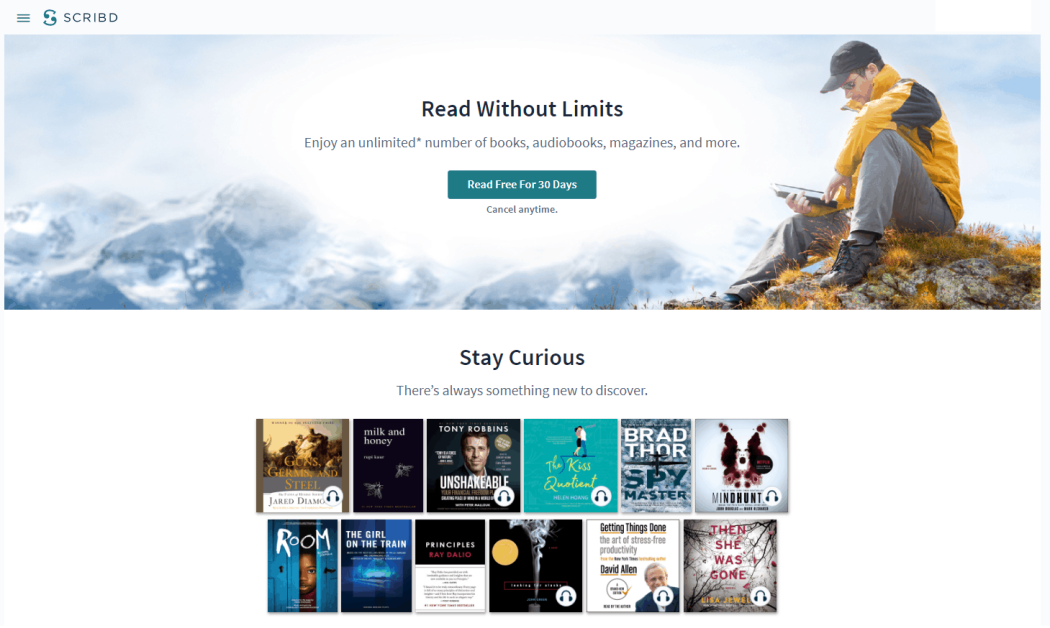 Image from: Scribd
What You Get: A digital subscription that gives you access to a library of bestseller books and award-winning books, as well as indie titles and other reader favorites, through your phone, tablet, or computer! Aside from ebooks, Scribd also offers audiobooks and articles. Subscribers will even receive personalized recommendations and special collections assembled by editors!
Price: A subscription costs $9.99 per month.
Deal: Get 30 days free trial! Deal applies automatically, just visit and subscribe.
---
Image from: Momo's Book Club 
Beautiful stories that represent a true reflection of our world! – Ellie
I deeply appreciate the work Momo puts in to finding books that speak to important topics like identity, diversity, and family. It feels so good to see books about families that look like ours and families that don't. Plus these are great stories we can read over and over. – Rachel in St Paul
This box is not only wonderful but SO important! 2020 opened our eyes to the inequities in our country and the way that minorities are often misunderstood and mistreated. This box helps parents raise their kids to see diversity as beautiful and normal. – EricaM
You're never too young to learn about the importance of diversity and representation. Momo's Book Club is the best! – C
What You Get: Momo's Book Club makes it easy for you to build a diverse mini library for your kid! Their carefully curated books provide parents and their kids the same language to discuss everything the world holds. Each month, you'll receive 1-3 books (depending on your chosen plan) that both you and your little one can enjoy reading out loud. It's a smart way to tackle broad topics to kids like dealing with bullying, diverse families, strong female characters, and more.
Price: Monthly subscriptions start at $10.
Deal: Get 20% off! Use coupon code HELLOMBC .
---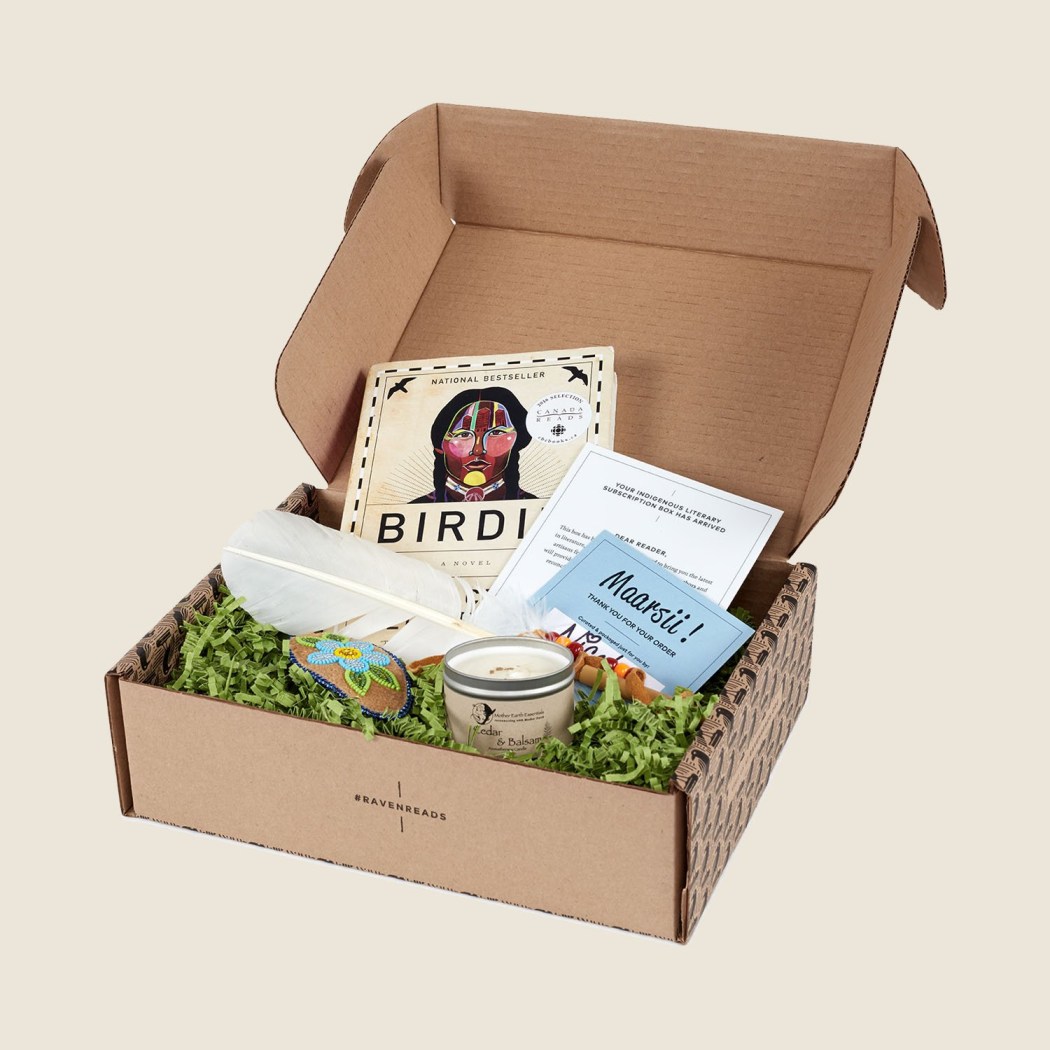 Image from: Raven Reads
I love Raven Reads because they curate amazing Indigenous authors and Indigenous designed bookish goods…The women at Raven Reads work tirelessly to make reading a magical experience for all! – Audrey

Makes my heart full to read books from these talented authors. – Mrs OB
What You Get: Raven Reads want the wider audience to experience incredible books, that's why they send a carefully curated box containing top-quality Indigenous literature together with giftware. You can choose from two subscription boxes they offer – Adult Box, which includes a book written by an Indigenous author, a letter from the author, a culture card teaching about Indigenous culture, one hand-made craft or art piece, and one lit-themed trinket or Kids Box, which includes a beautifully curated collection of two or three children's book written or illustrated by indigenous authors and a book diary card where they can journal their review of each book. This subscription makes the perfect resource for adults and children to learn more about Indigenous culture and history.
See Raven Reads Review for more information.
Price: Subscription costs $69.67 ($87.99 CAD) per quarter, with savings on Bi-Annual and Annual subscriptions. Shipping is free in Canada and a $5 Flat International fee per box.
Deal: Get 15% off your first box! Use coupon code TRYME15.
---
Image from: our review
Fairyloot continues to blow me away with their magically curated book boxes and special editions. It holds its value, features talented artists, goes above and beyond to make the book of the month unique and beautiful and they have wonderful customer service! – Sarah G

They have the best of Owlcrate and Litjoy by having an exclusive altered book cover(Owlcrate) and also having a reversible book cover with beautiful art based on the book (Litjoy). – One Sleepy Reader

Fairyloot is an amazing book subscription box. It comes with a special edition book and special goodies. – Stephanie
What You Get: Teens become focused when they are into something, and that includes reading! Give them enchanting books where they can devote their time into. FairyLoot is a London-based subscription that focuses on Young Adult fantasy books. Subscribers will receive a recently-released YA fantasy hardcover book every month, plus 5-6 fun bookish goodies. They partner with renowned publishing houses and authors, so expect special edition books from time to time! Boxes are also themed, making it a fun experience for teens to read!
Price: The box costs $35.55 per month, or less when you choose the prepaid plan options.
---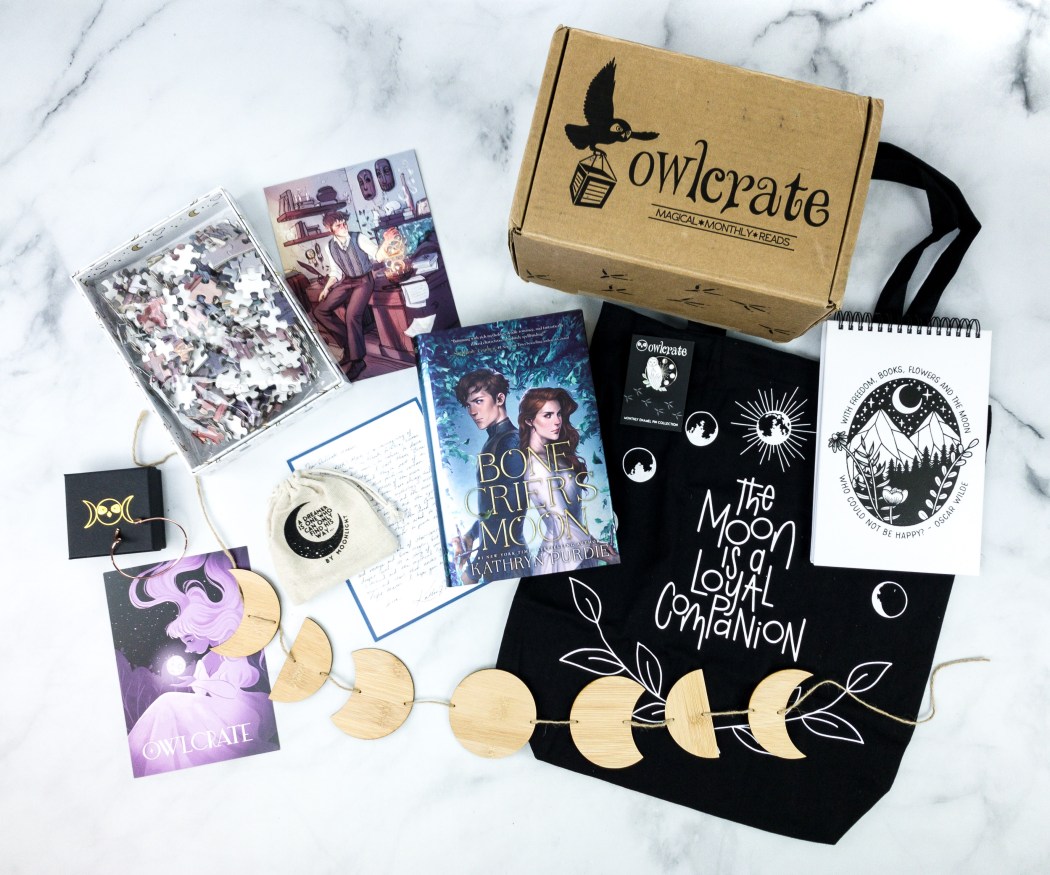 Image from: our review
Amazing! – Tephy
I've been an OwlCrate subscriber for years! I love getting a new hardcover (often special edition) book and lots of bookish goodies every month. It feels like it's my birthday every time my OwlCrate arrives in the mail. – Babs
What You Get: OwlCrate sends the hottest books and YA novels, along with 3-5 bookish items. Everything in the box matches the monthly theme, so nothing and no one's out of place! Some of the past book favorites from this box are
See our OwlCrate Reviews and learn more!
Price: The subscription costs $32.99 each month.
Deal: Get 15% off your first subscription! Use coupon code HELLO15.
---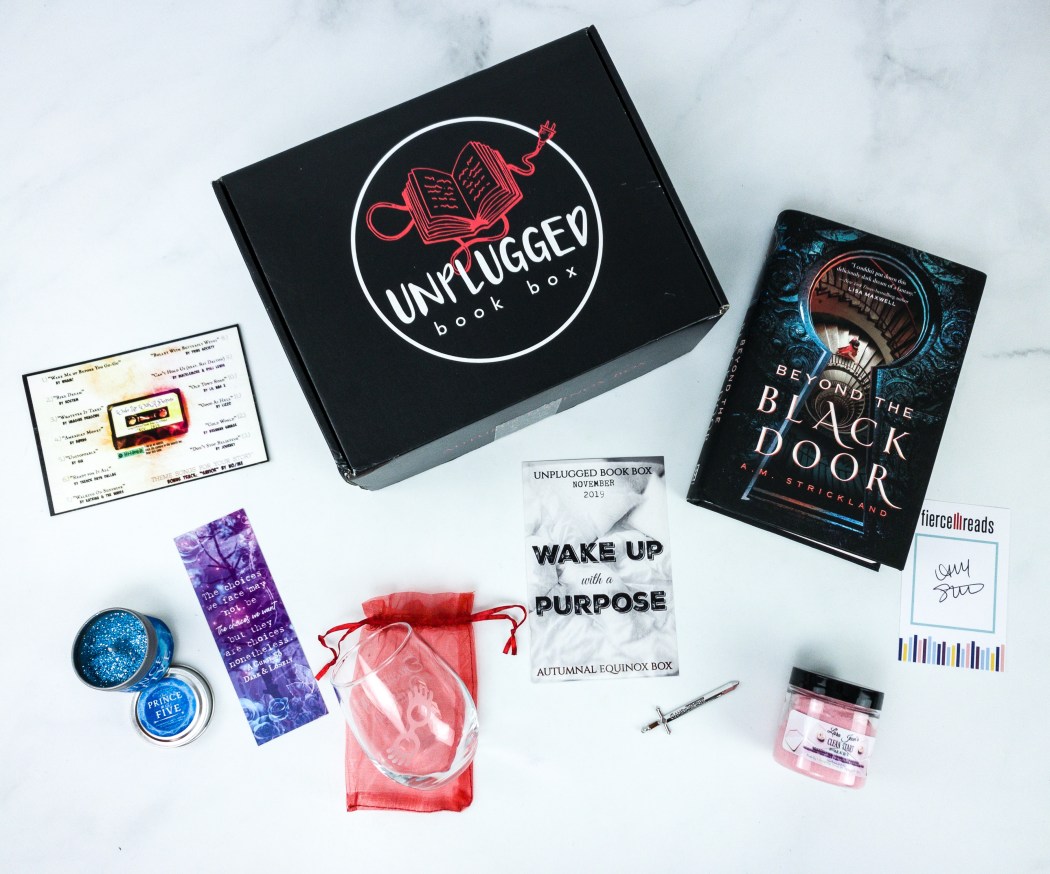 Image from: our review
This book box always contains something to use for your mental health, be it a candle, soap or lotion – Amberlyn
This box makes my month so much brighter! Everything in it is high quality and usable and the books are always wonderful! – J
What You Get: If you read books to de-stress, this subscription is for you. Unplugged Book Box is a monthly subscription box promoting self-care. Subscribers will receive a hand-curated box including a new release book, along with self-care goods and activities. Boxes are seasonally inspired!
See more of this subscription at our Unplugged Book Box Reviews.
Price: Boxes start at $39.99 per month.
Deal: Get 10% off on 3+ month subscriptions! Use coupon code HELLOUNPLUG10. Not valid on month to month plans.
---
Image from: our review
What You Get: Culture Carton Book Club is a book club for men, although many of their book choices are also gender-neutral. One book is included in every box, which may include genres such as fiction, philosophy, personal development, and more. You can upgrade to the full box or just stick with the excellent monthly selection.
Go to our Culture Carton Reviews to know more about this subscription!
Price: The subscription costs $16 a month.
---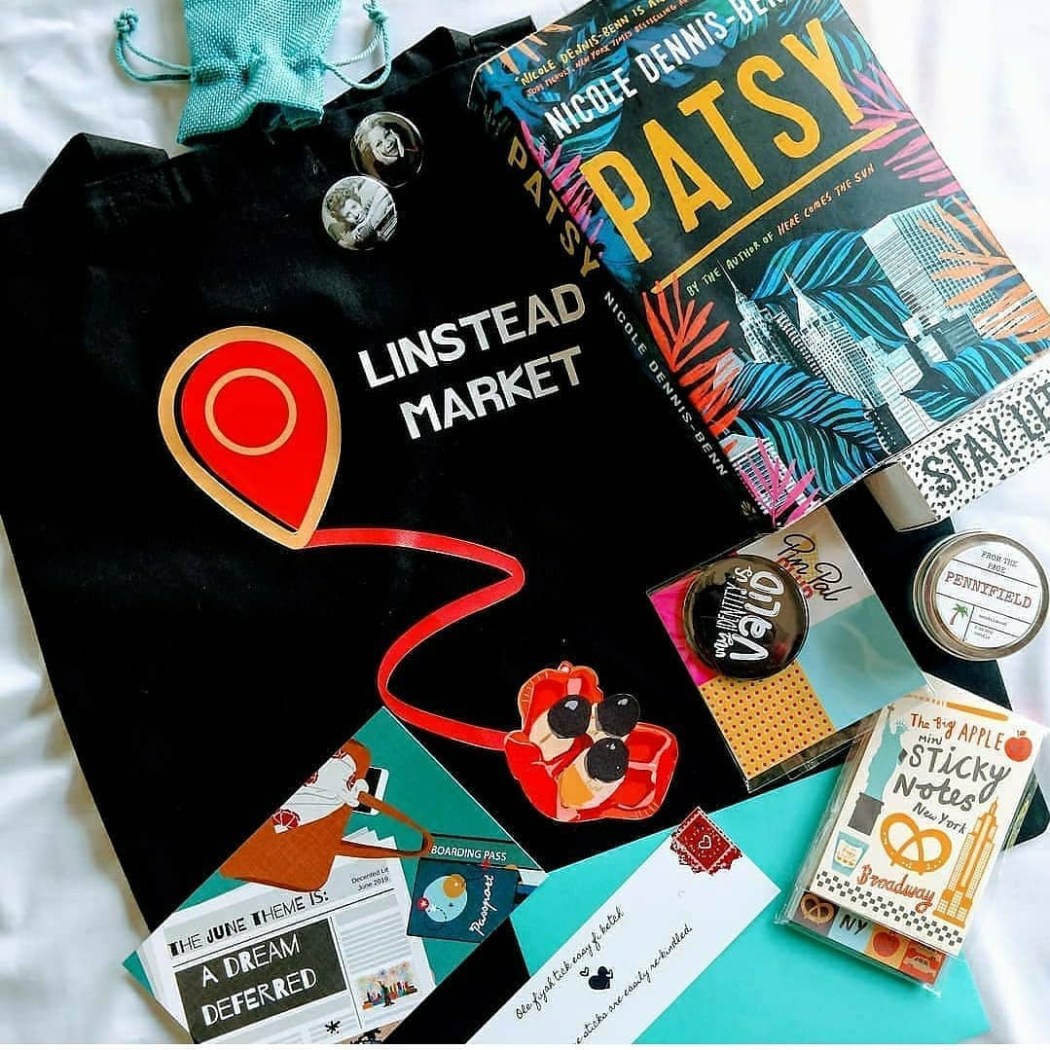 Image from: Decentred Lit
Decentred Lit's primary mission is to amplify marginalized voices. Each box is lovingly curated so that each item included ties in well with the book, and they work with the authors to get their input on what is included. – Meghan M
Their boxes highlight books by marginalized authors, giving them the support and attention they deserve! The customer service is excellent, the community is heartwarming, and the book selections have hit hard each time! – Mandy
These quarterly boxes are a carefully curated celebration of marginalised authors, with amazing goodies picked specifically to match the book (working out how everything fits together is part of the joy). You can really feel how much heart, love and energy goes into every single package. By far the best book subscription I've ever tried! – TheBookSheelf
What You Get: Decentred Lit is a quarterly subscription that makes good books accessible to anyone by sending a themed box directly to the reader's door. Get the Full Package and receive a hardcover or paperback book written by an author of color, a specially designed bookmark, and a tote along with 3-4 fun additions that may enhance your reading experiences such as artwork, tea, notebooks, bath goods, and pencils. If you wish to receive just the books and the bookmark, choose the Book Only subscription.
Price: A box costs $28 per quarter and $96 for an annual subscription.
---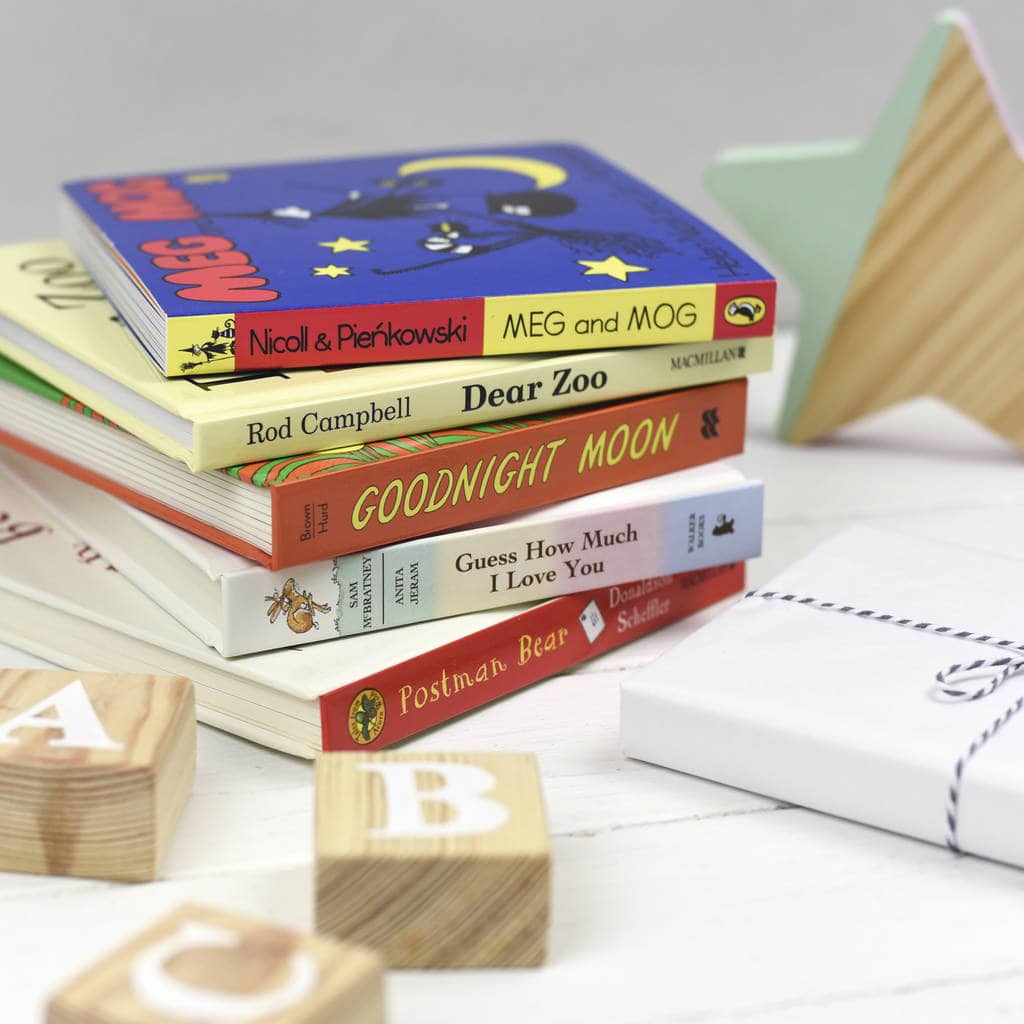 Image from: The Beautiful Book Company
It's so exciting receiving a book in the boat and it's so pretty the way it's wrapped. The books were such a fabulous choice aswell! – Lis

Wonderful concept, fantastic wrapping and presentation of books, great social media. All round great product! – Gemma

I love these guys. A great range, thoughtful and imaginative choices and all beautifully presented. Have previously used as both a christening present and a Christmas present for my 86 year old Granny! – Charlie
What You Get: Books to please contemporary novel fans! The Beautiful Book Company is a bespoke literary subscription club that sends one brand new fiction book monthly. As a bonus, a subscriber's first package comes with a welcome card and bookmark! What makes them appealing is that their book selections are based on your preferences, like your favorite book genres and more.
Price: Subscriptions start at £34.99 (around $48.50).
Deal: Get 10% off all subscriptions! Use coupon code HelloSubscription11.
---
Image from: our review
What You Get: Winning the hearts of children and young adults is LitJoy Crate, a monthly book subscription that sends new release books and bookish items! There are 2 box types to choose from: children's picture books (ages 3-5) and young adult (ages 16+). Each box contains a book and 2-4 book-themed items that you can enjoy even long after you're done with the book!
Check out  LitJoy Crate Reviews to know more!
Price: Boxes start at $29.99 per quarter.
---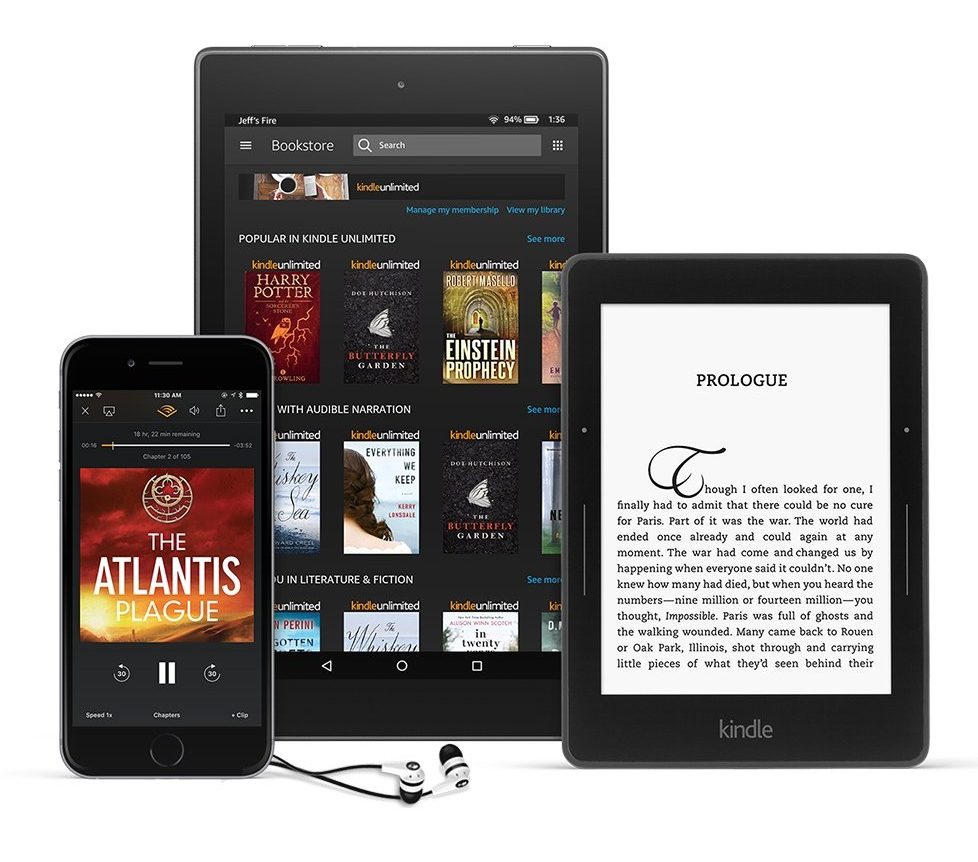 Image from: Kindle Unlimited
What You Get: If you're in the look for new authors and want to expand your reading horizons, Kindle Unlimited is one of the best options to have good titles you can access wherever you may be. This digital service offers unlimited reading on any device you're on as long as you have the Kindle app. Have the freedom to discover and choose new books, authors, and genres – from mystery to sci-fi and everything in between, from over a million titles, including eBooks, comics, audiobooks, and magazines. Borrow up to 10 titles at any one time and return them for another book. It's like having a massive library in your pocket!
Price: Subscription costs $9.99 per month.
Deal: Try 2 MONTHS for only 99c! Deal applies automatically, just visit and subscribe.
---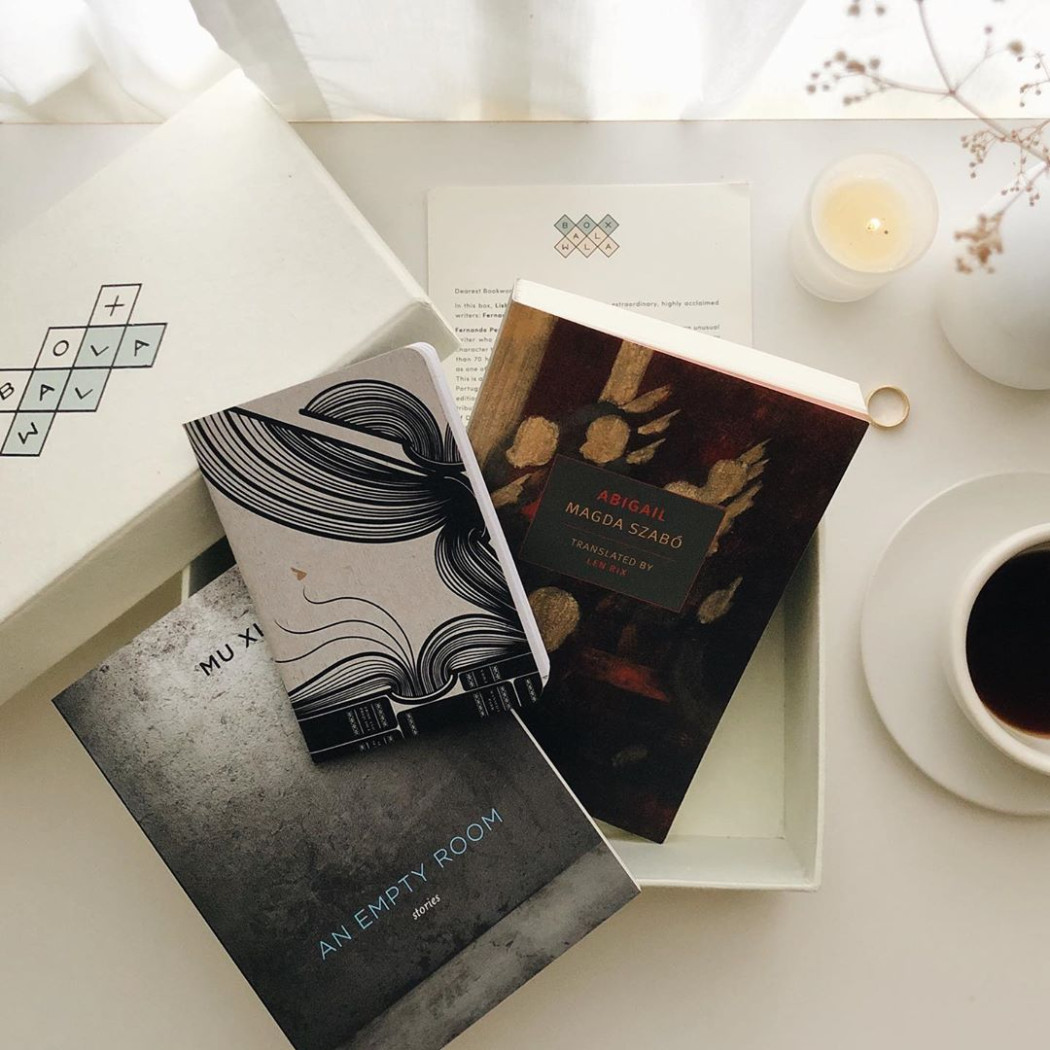 Image from: our review
What You Get: Sending bi-monthly, Boxwalla Book features the best writers from all over the globe, including those who are not extremely popular but still worth a read. Each book box will contain two books with a detailed insert. Boxes are also themed!
Learn more at Boxwalla Book Reviews!
Price: Subscriptions start at $29.95 per box, delivered every other month.
---
Image from: our review
What You Get: Books are chosen by Bookroo's in-house reading experts in consultation with librarians, parents, and other kids. Expect a lot of hidden gems your kids will love, so you can build a home library of quality books stress-free. Currently, they offer a Board Book Subscription for ages 0-3, a Picture Book Subscription for ages 2-6, a Junior Chapter Book Subscription for ages 7-10, and a Middle Grade Chapter Book Subscription for ages 9-12.
Visit the Bookroo Reviews for details!
Price: Boxes start at $21.95 a month.
Deal: Get 30% off your first box on any Bookroo Book Club! Use coupon code FIRST30.
---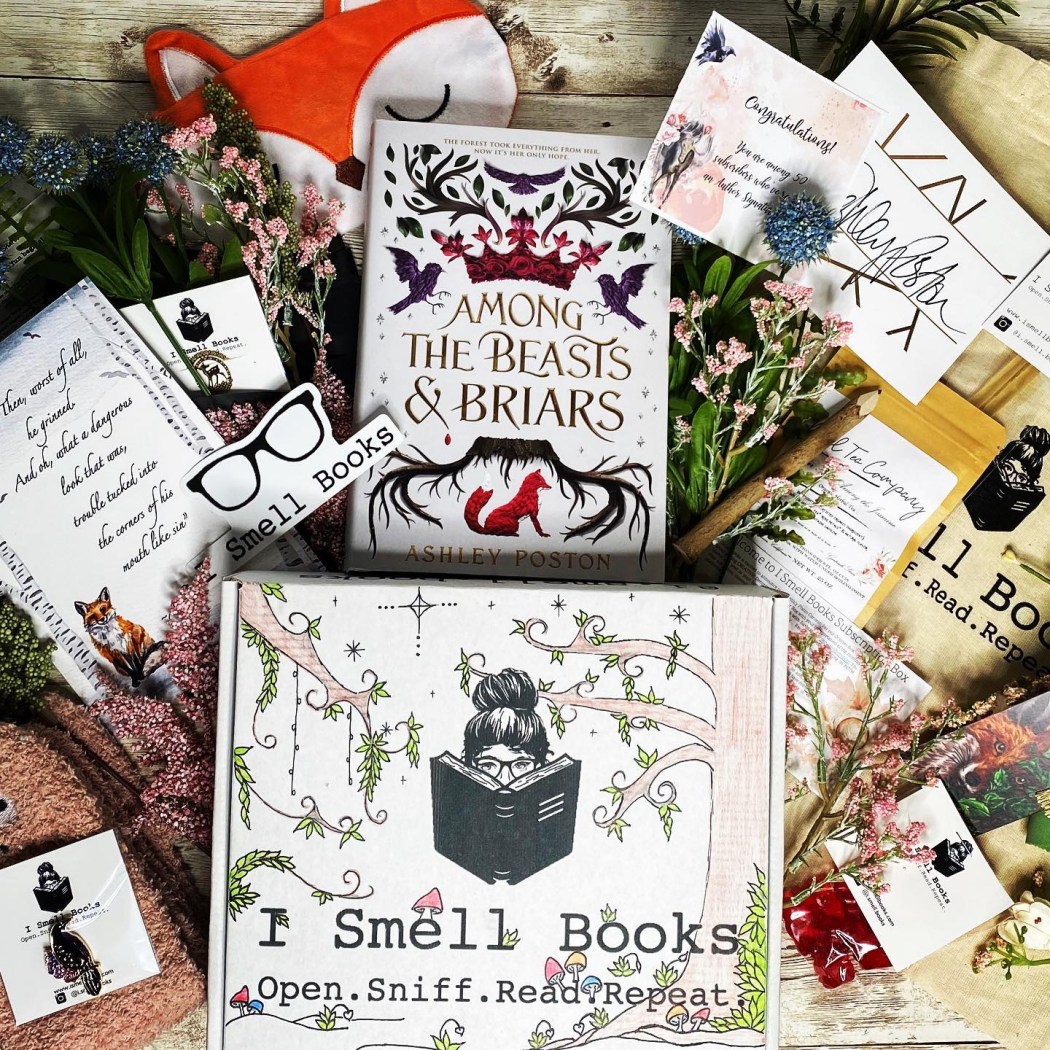 Image from: I Smell Books
What You Get: Bibliosmia, FYI, is the smell or aroma of a wonderful and good book. And that's what will keep you addicted to I Smell Books! Each box is perfectly curated to give you a good book to read paired with high-quality goodies that can enhance your reading experience. Choose from Young Adult Book Box or Adult Book Box, and receive a newly released hardcover novel with related bookish items like an exclusively designed enamel pin, a pair of socks, a journal, pens, and other items that will satisfy every bookworm vein in you!
Price: The YA Subscription costs $31.99 per month and The Adult Book Box costs $37.99 per month. Get saving when you subscribe to longer plan options!
---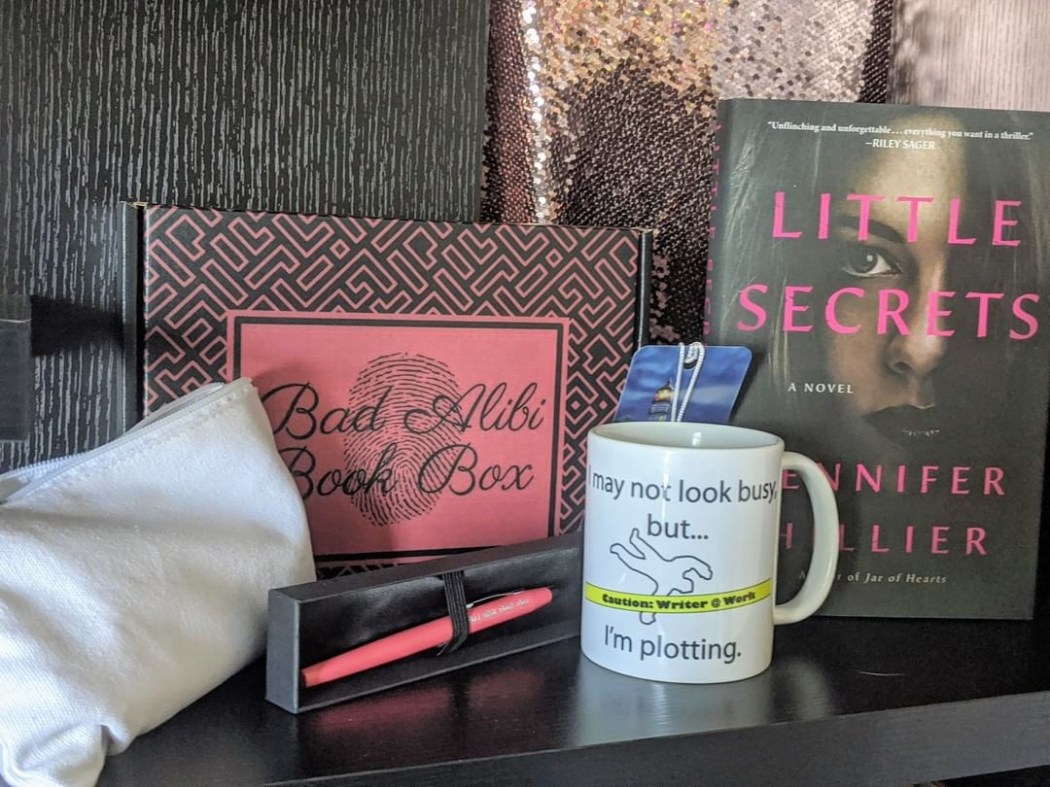 Image from: Bad Alibi Book Box
What You Get: For mystery or thriller fans, Bad Alibi Book Box has something in store for you! This book subscription caters to young adults and adults who seek to feed their mystery-loving senses. Get the Thriller Box and receive 1 recently released novel, an interesting assortment of 3-5 items selected to match the theme, 1 short story, and 1 mini mystery written by subscribers! If you want to cut the alibi, there is also the Book Only Option where you'll receive the month's book, mini-mystery, short story, and a bookmark.
Price: The monthly subscription costs $39.99 and the book only box costs $19.99 per month.
---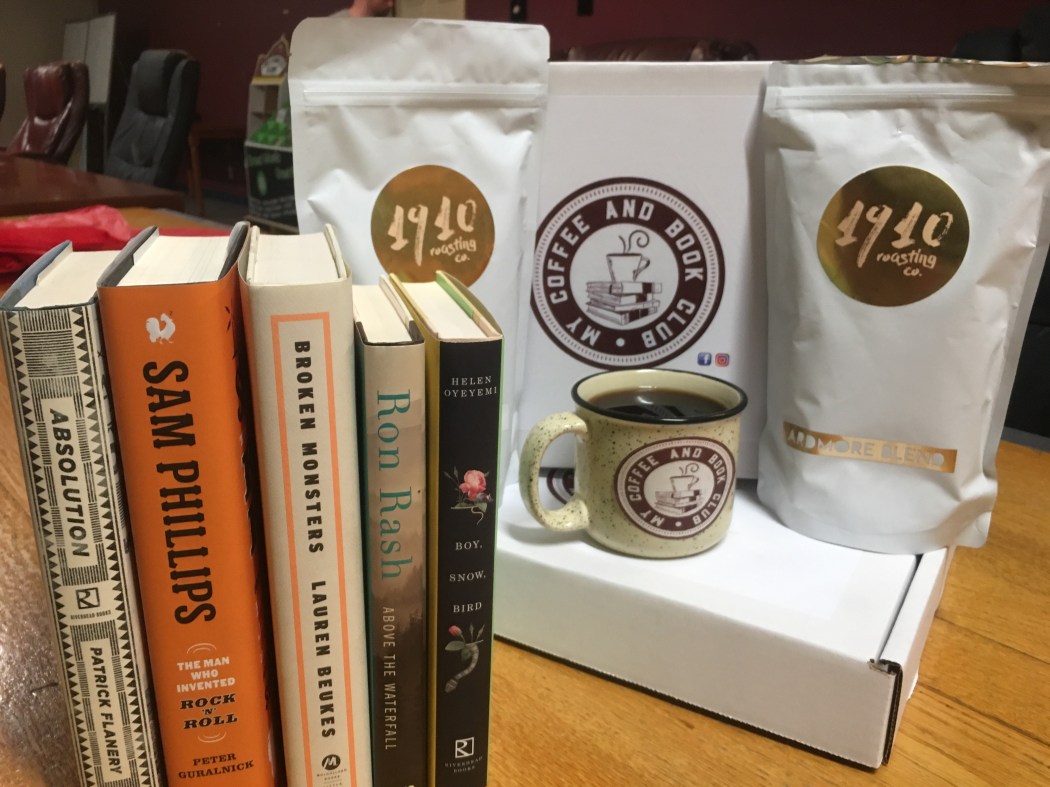 Image from: My Coffee and Book Club
What You Get: Reading books while drinking a warm cup of coffee is happiness. My Coffee and Book Club is just all about that! Members will receive a 12-ounce bag of their choice of whole bean or ground small-batch gourmet coffee, a new hardcover book in their category of choice (acclaimed fiction or non-fiction, mystery, thriller, horror, romance, science fiction, fantasy, or "Surprise Me"), plus an eBook selection for reading-on-the-go! Also, new blends for you to try every month. High-quality flavor plus an amazing story equals 100% satisfaction.
Price: Month to month plan costs $38.99, or less when you pay for more months!
---
And that's the list of the best subscription boxes for books! Which is your favorite?
Looking for more boxes? Take a look at our readers' choices for all the best subscription boxes in every category!
Say Hello to More Subscriptions with Books!