We all know that there's nothing quite like getting lost in a good book. The thrill of turning the pages, the excitement of discovering new characters and worlds, and the feeling of satisfaction when you finish the last chapter – it's pure magic.
But with so many amazing books to choose from, it can be hard to know where to start. If you're on the lookout for your next favorite read, book subscription boxes are the perfect solution – they cater to every type of reader and offer a wide selection of titles, including digital books. So, whether you're interested in romance, horror, fantasy, or non-fiction, they will satisfy your book-loving heart!
Show More (10 items)
Book subscriptions offer more than just a fun way to discover new titles, authors, and genres. They also make it easy and convenient to expand your personal library without ever leaving your home. Literary gems are delivered right to your doorstep, ready to be added to your collection! For book lovers who appreciate a little something extra, some book subscriptions even come with bookish items like bookmarks, candles, and snacks to enhance your reading experience.
Ready to build a diverse and exciting reading list? Check out all the best book subscription boxes and treat yourself to fresh titles and even rare ones – you never know what kind of swoon-worthy books await you in these subscriptions!
The Best Book Subscriptions For Your Reading Routine!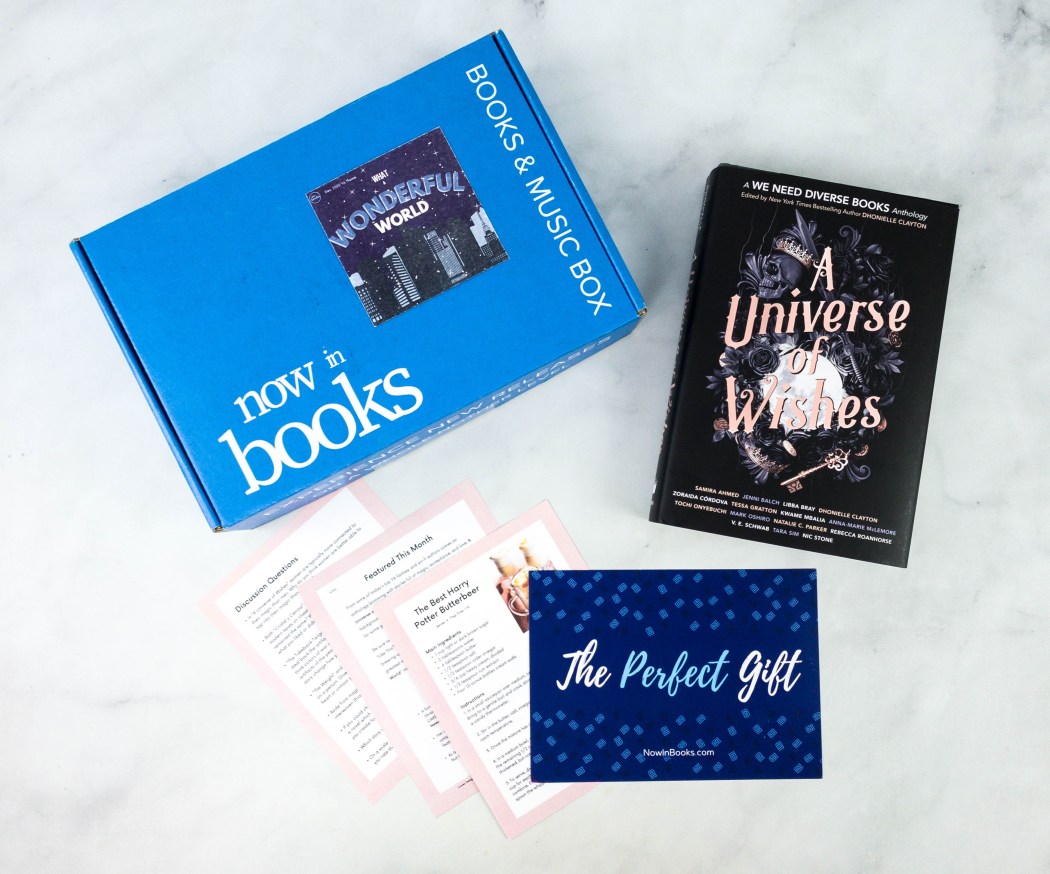 Image from: our review
Now in Books offers a great way to discover new and diverse authors, stories, and characters. Each book is gift-wrapped to make every delivery feel like a special gift to yourself! They have four (4) subscription plans to choose from. If you wish to receive just the book each month, choose YA or Fiction Book Monthly. If you want the book + a fully immersive playlist to set the mood along with TV or movie recommendations, discussion questions, and a fun activity like puzzles or recipes, select Books & Music Box: YA or Fiction. Their book picks have strong female leads, diverse characters, and strong social themes, including today's most relevant social issues in a wide variety of genres — definitely a must-have!
---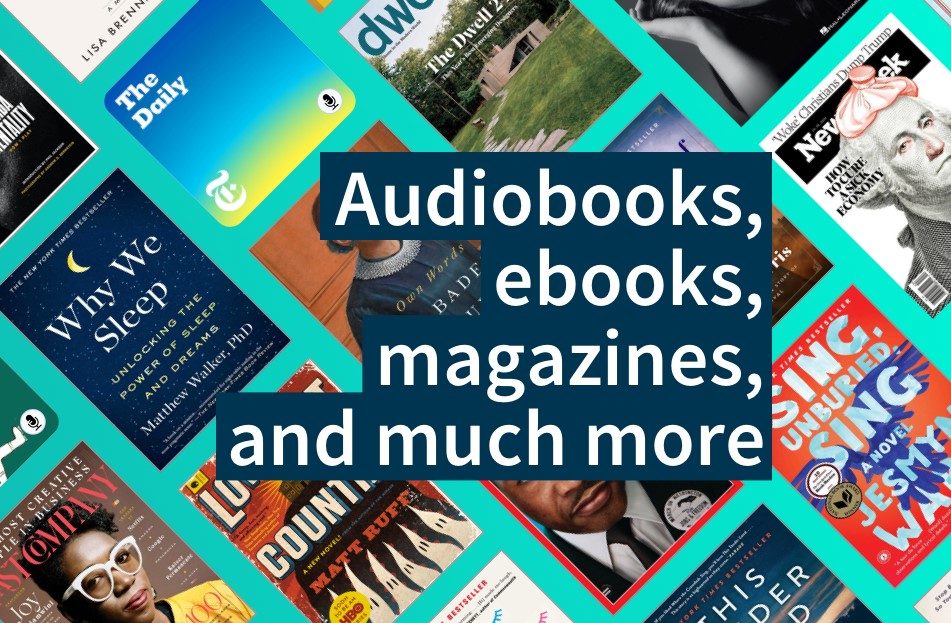 Image from: Scribd
Scribd is a digital subscription that gives you access to a library of bestsellers and award-winning books, as well as indie titles and other reader favorites, through your phone, tablet, or computer. It's like having an entire library right at your fingertips for one monthly fee! Subscribers even receive personalized recommendations and special collections assembled by editors! Aside from eBooks, this subscription also offers audiobooks, magazines, and podcasts for more options to connect readers to storytellers.
Deal: Get 30 days free trial! Deal applies automatically, just visit and subscribe.
---
Image from: our review
Once Upon a Book Club is a one-of-a-kind literary walkthrough! It wows subscribers every month with a handpicked book and a 5″ x 7″ quote print, plus a collection of 3-5 individually wrapped gifts for added surprise, each with number stickers that you can open once you reach the indicated page number on the wrapper. It makes the reader feel as if the book is coming to life, maximizing their whole reading experience! Readers aged 14+ can grab the Young Adult Box, and book lovers aged 18+ can opt for the Adult Box.
Deal: Get 10% off your first box! Use coupon code HELLO10 .
---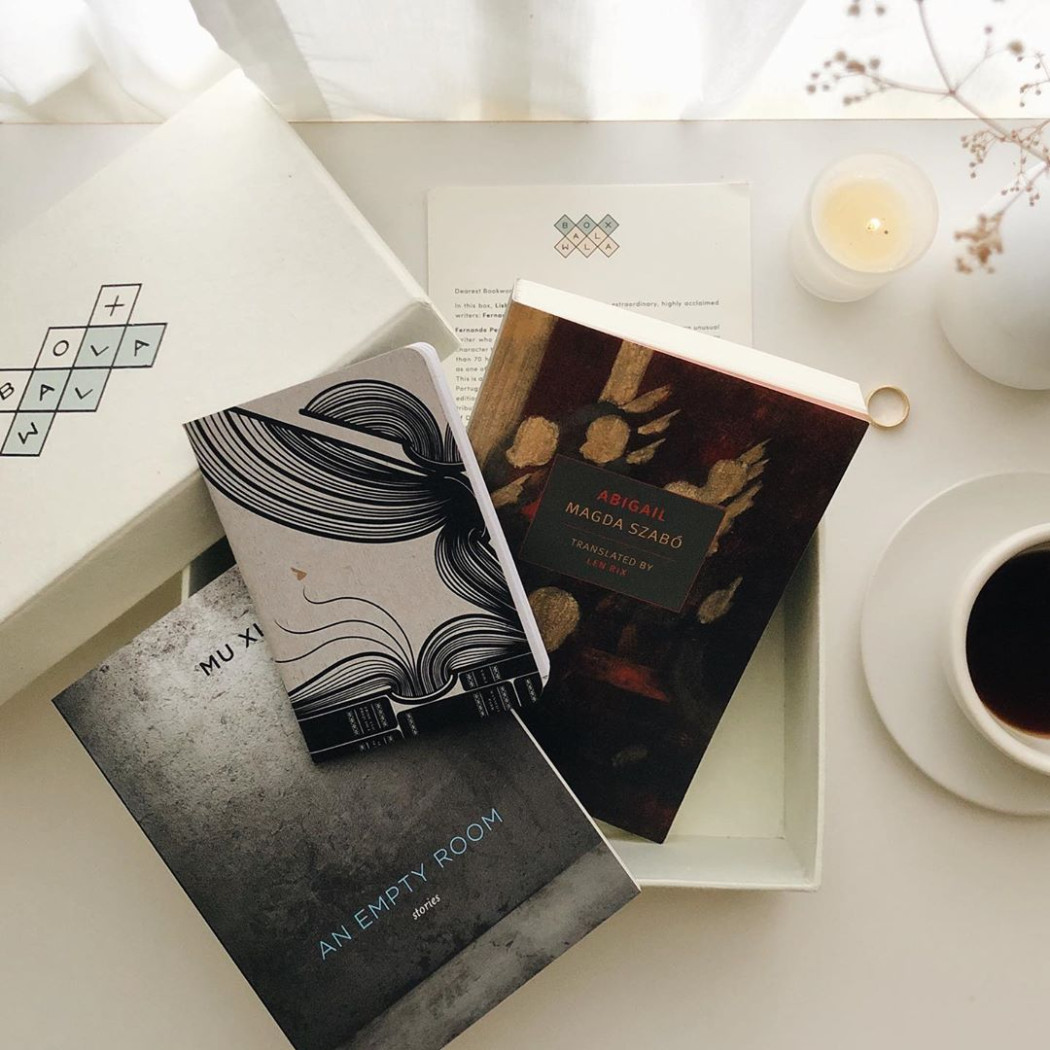 Image from: Boxwalla Book
Boxwalla Book is a great way to get on to reading if you don't know where to start. It's a bi-monthly book subscription that features the best writers from all over the globe, including those who are not well-known but are still worth a read! Each book box will contain two books with detailed inserts, showcasing either literary classics or contemporary fiction. They even throw in a sticker or pin for some extra surprise. It's undoubtedly one of the easiest ways to get your hands on amazing reads that deserves some recognition!
---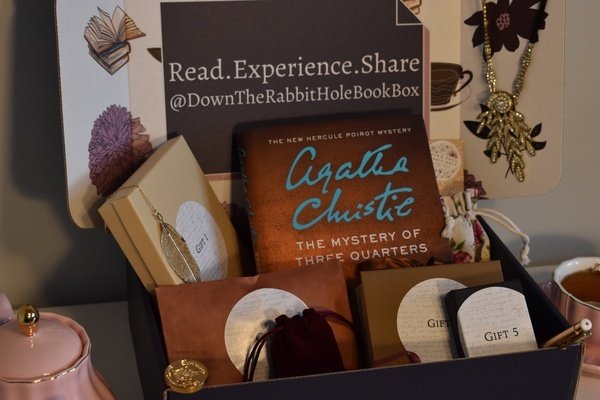 Image from: Down the Rabbit Hole Book Box
Step into a dark and dangerous world with Down the Rabbit Hole Book Box. This book subscription box is perfect for readers who love books with unhappy endings or basically books with themes about horror, mystery, thriller, gore, etc. Each month, a box surprises you with a new dark read (paperback or hardcover), along with 4-6 individually wrapped gifts meant to be opened as you read, and they're connected to the story and mentioned in the book. There's even a custom bookmark and a playlist for a dark reading experience!
---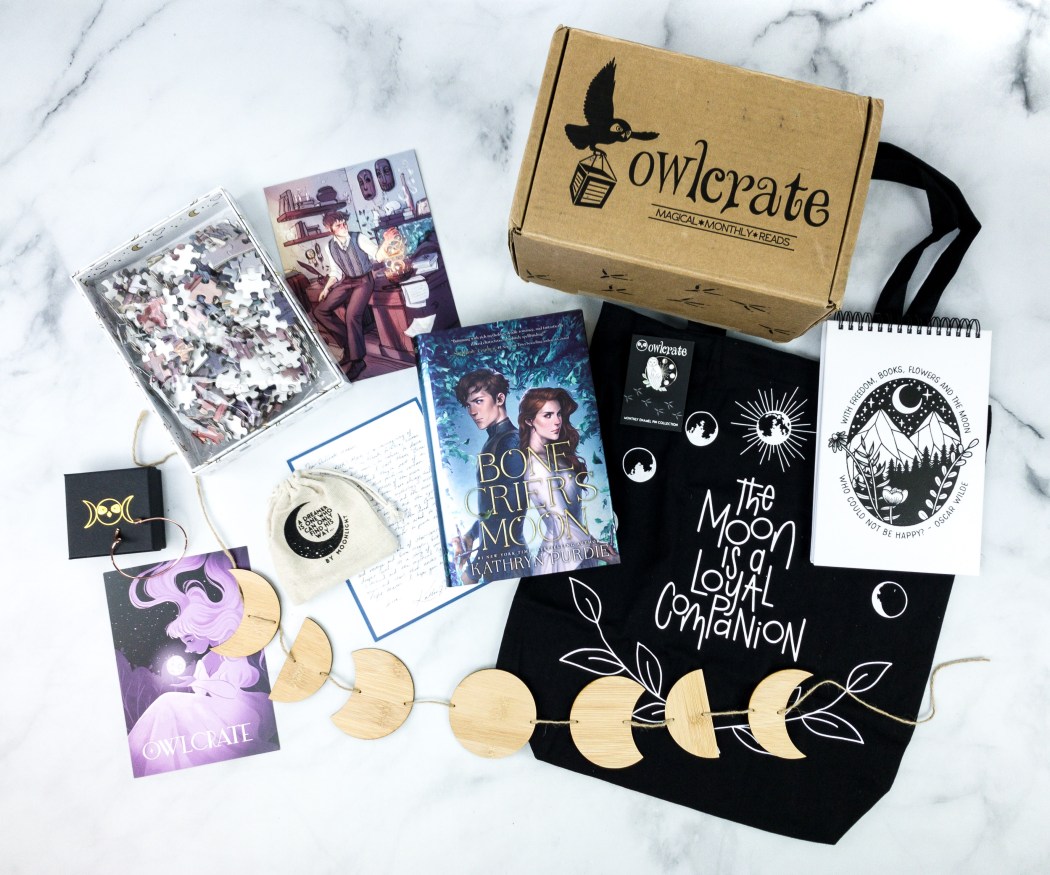 Image from: our review
For bookworms and YA fans who want to fill their shelves with the best reads, OwlCrate sends a brand new exclusive hardcover edition book every month. What's even cooler about it is that your new book will come with other bookish items you can use for your next literary adventure – think of cute stationery, pretty mugs, and more! There's a new creative theme to look forward to every month, as well as special goodies from the author of the featured book that'll get you really excited about receiving a crate.
Deal: Get 15% off your first subscription! Use coupon code HELLO15.
---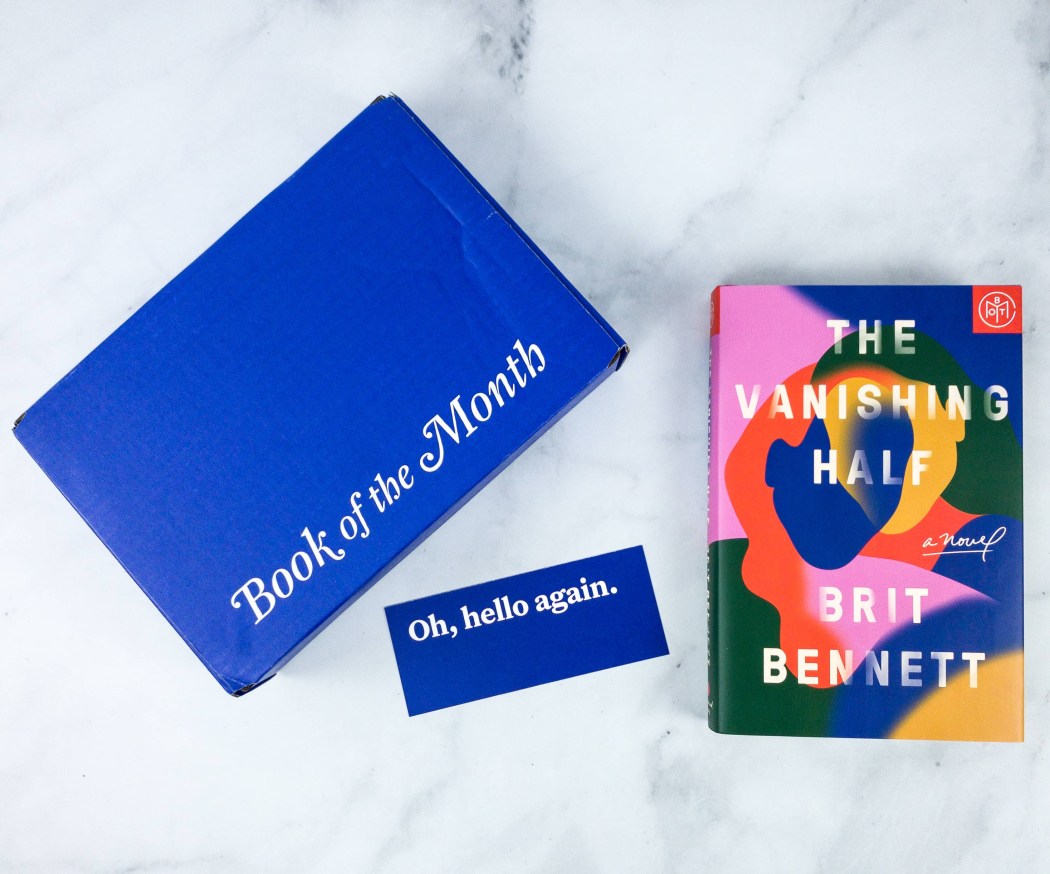 Image from: our review
Book of the Month is a must-have monthly book subscription offering the freshest titles and award-winning books for your reading routine. Subscribers get to receive and read books written by popular and debut authors and immerse themselves in a different world. Once you've subscribed, you can choose the book you want to receive from their monthly selection of 5-7 amazing reads. Enjoy discovering new places, things, and characters that won't let you put the book down until the very last page! Book of the Month is also a great gift for your bookworm friend!
Deal: Get your first book for just $9.99! Use coupon code Get coupon from site and Use this link to subscribe.
---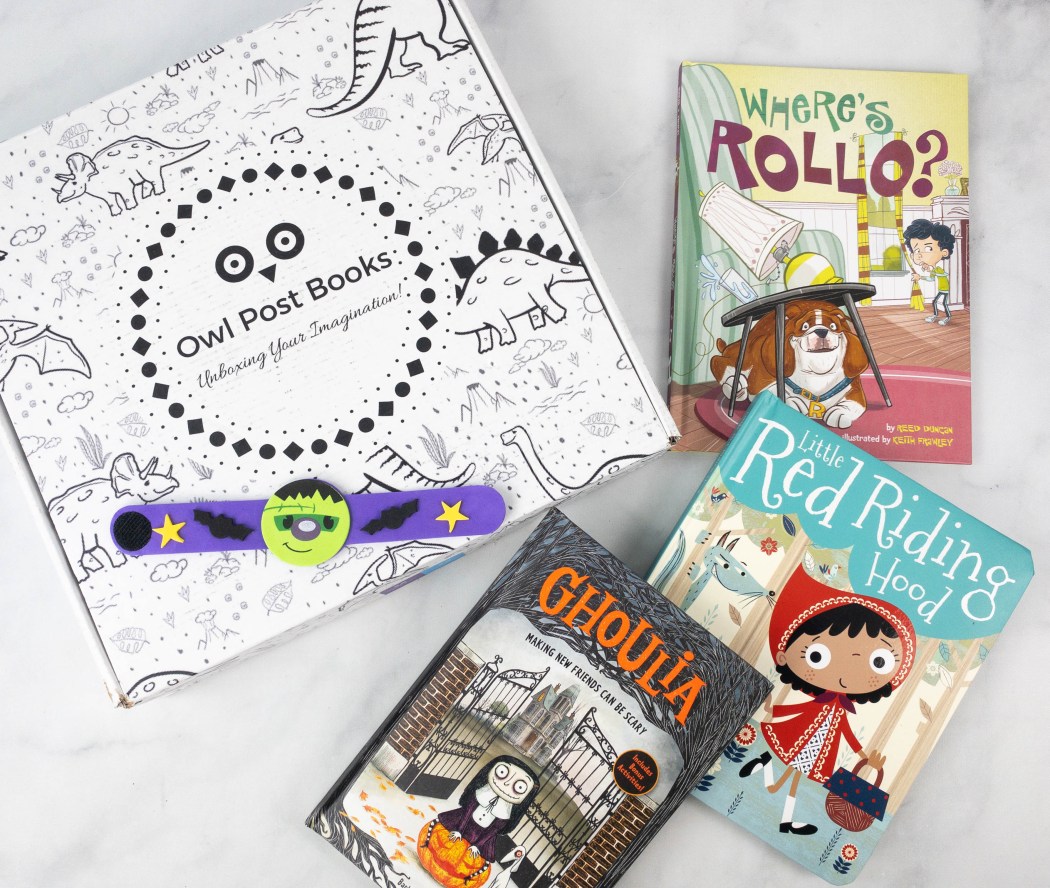 Image from: our review
A magical world of reading awaits at Owl Post Books, the monthly subscription service that sparks curiosity and imagination in young readers. Each Imagination Box is carefully curated by an expert in education, to offer a fun and interactive experience that fits perfectly into the age range of 0-3, 4-7, 8-10, and Tween 11-13. They also offer a YA Fantasy Imagination Box that fantasy lovers ages 14 and up will enjoy, and a smaller book box called Imagination Mini. From picture books that encourage bonding moments between parents and children to thrilling adventures that ignite a love of reading in young adults, Owl Post Books has something for every young reader. Each box also includes a seasonal craft that adds to the joy of reading!
---
Image from: Authentic Books
Step into a new world every month with Authentic Books. This unique subscription box gives you an immersive book experience, complete with goodies for all five senses from US-based artisans and boutiques — think of candles, tea/cocktails, custom book music playlist, and self-care & beauty products. With different books sent each month, you'll get to know the story in a whole new way! Time to snuggle up with a good book and some cozy relaxation items courtesy of this book box.
---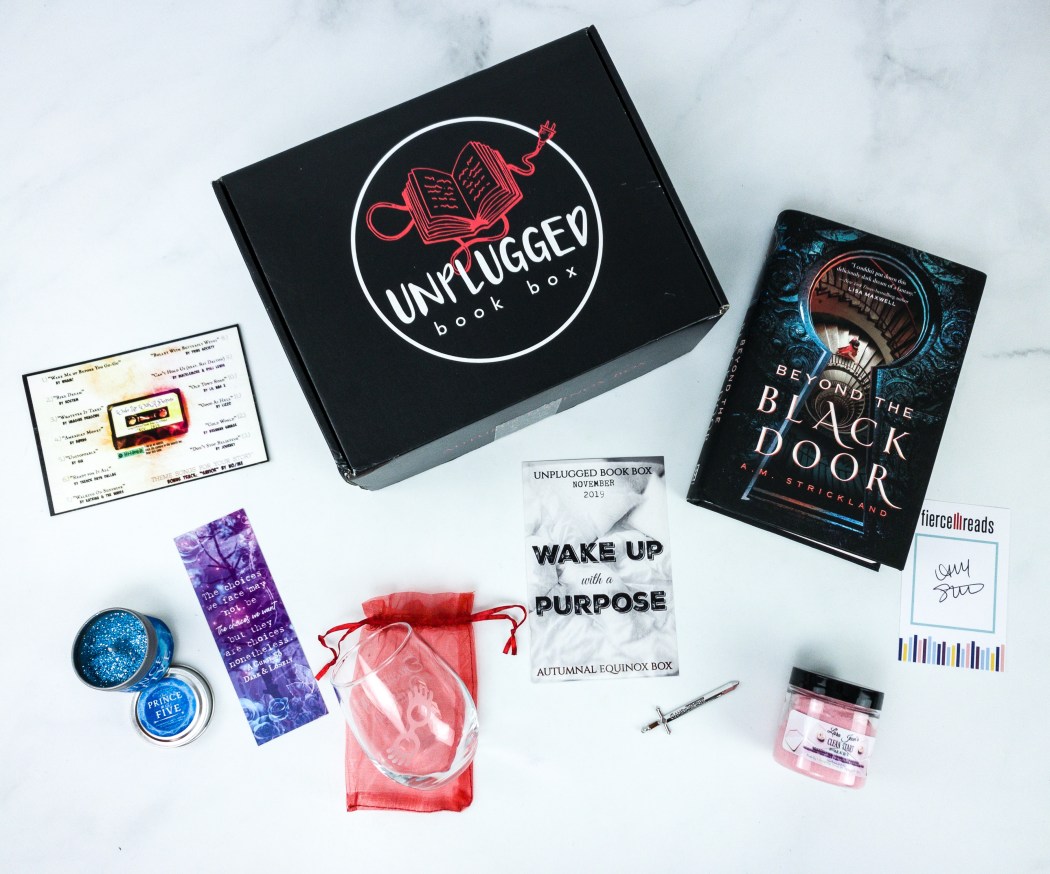 Image from: our review
Unplugged Book Box gives you the chance to unwind and make time for your own. If you read books to de-stress and chill, then this subscription is for you as it promotes self-care. Subscribers will receive a jam-packed hand-curated box with a handpicked, newly released book and swag, along with 3-4 self-care goodies and 1-3 more novelty items. Such products include aromatherapy, bath & body, tea, blankets, games, and a lot more. Boxes are also seasonally inspired!
---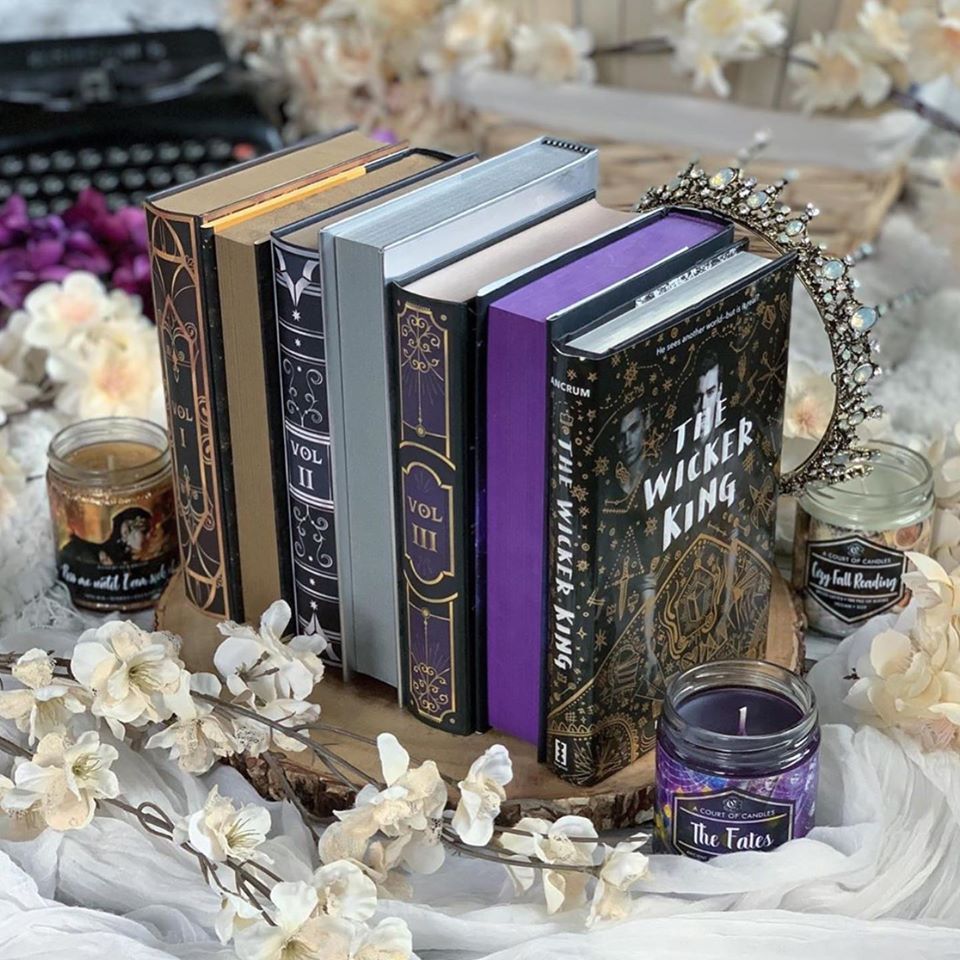 Image from: FairyLoot
FairyLoot provides teens and adults with enchanting books to devote their time to! This London-based subscription focuses on fantasy books that will surely pique the reader's interest from the very start. Bookworms will receive a recently-released hardcover book every month worth adding to their home library, plus four (4) bookish goodies. There's also an option to receive just the books. This subscription partners with renowned publishing houses and authors, so expect special edition books from time to time! Boxes are also themed, making it a fun experience for anyone to read!
---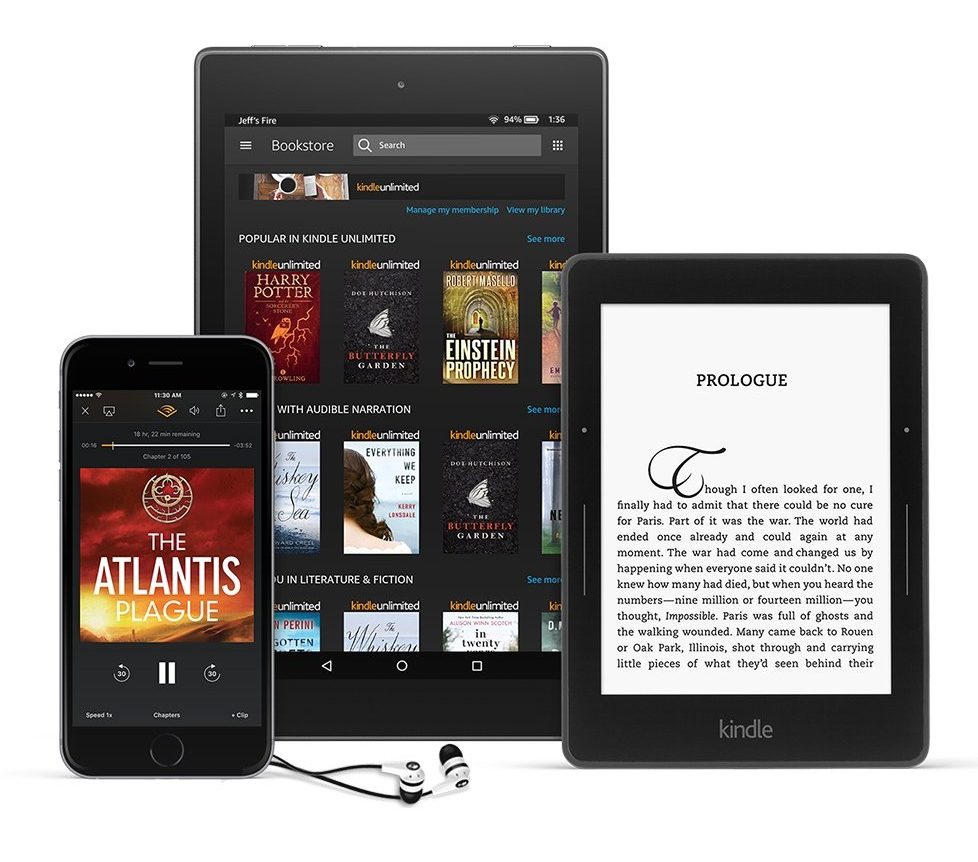 Image from: Kindle Unlimited
If you're looking for new authors and want to expand your reading horizons, Kindle Unlimited is one of the best options to access good titles wherever you may be. This digital service offers unlimited reading on any device you're on as long as you have the Kindle app. You have the freedom to discover and choose new books, authors, and genres – from mystery to sci-fi and everything in between, from over a million titles, including eBooks, comics, audiobooks, and magazines. Borrow up to 10 titles at any one time and return them for another book. It's like having a massive library in your pocket!
Deal: Try 2 MONTHS for only 99c! Deal applies automatically, just visit and subscribe.
---
Image from: our review
Bookroo makes reading more fun by offering award-winning book clubs to instill a love for reading in kids. Currently, they offer a Board Book Subscription for ages 0-3, a Picture Book Subscription for ages 2-6, a Junior Chapter Book Subscription for ages 7-10, and a Middle Grade Chapter Book Subscription for ages 9-12. Whichever club you choose, you and your little reader will be sent age-appropriate books chosen by their in-house reading experts in consultation with librarians, parents, and other kids. Expect a lot of hidden gems your kids will love, so you can build a home library of quality books — stress-free!
Deal: Get 15% off on any subscription! Use coupon code BOOKS2LOVE. Gift Subscription not included. Cannot be combined with any other offers.
---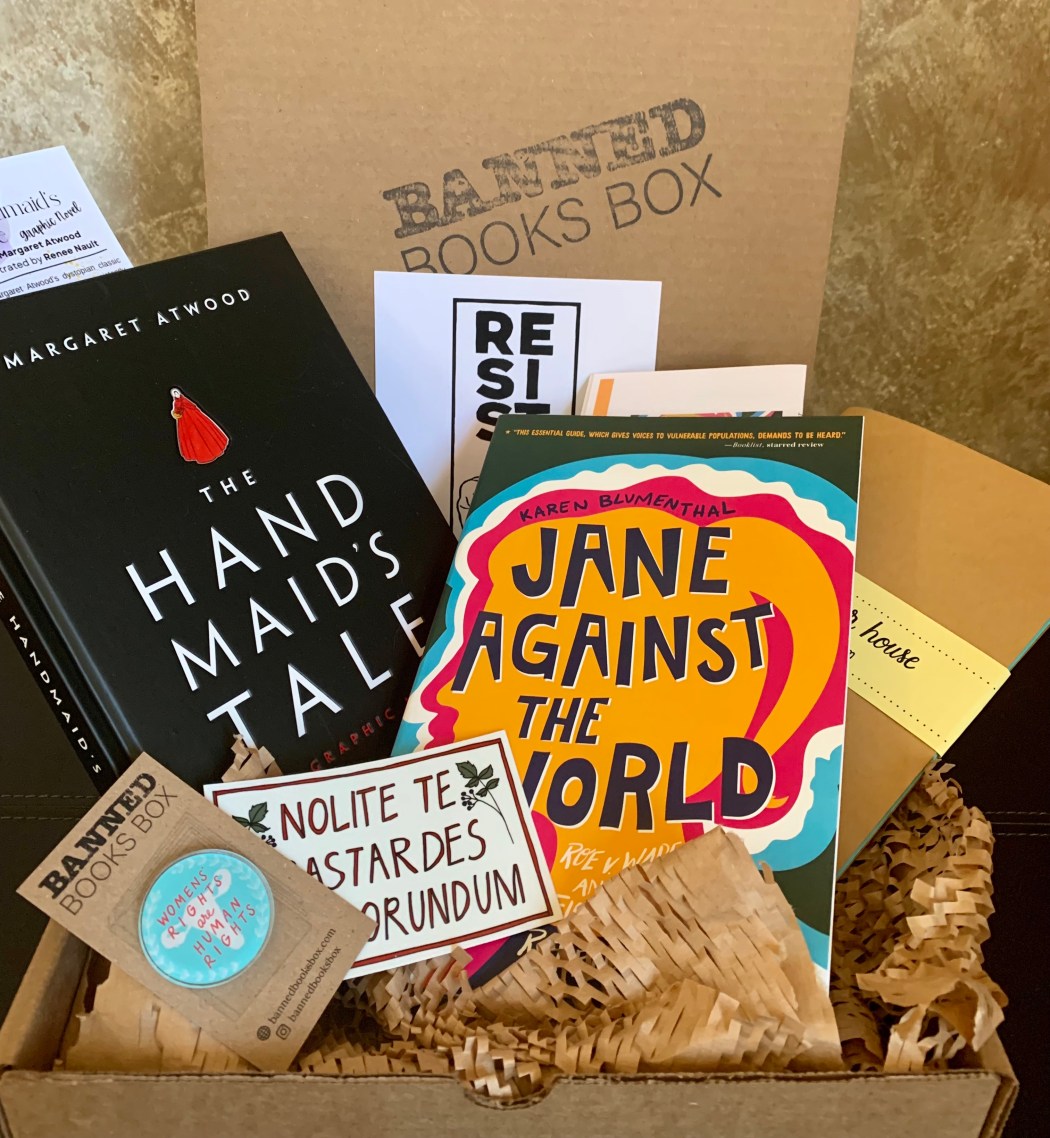 Image from: Banned Books Box
Banned Books Box delivers books that get often banned in schools or libraries as they tell "controversial" stories. They want to get censored books flying out of the shelves again – the reason why they're sending it via subscription today! Each month, you'll receive one or two books depending on the plan you choose, a bookmark or two with info on why the book(s) in your box are banned, and a few bookish items to go along with it. It is a unique gift for book nerds out there!
---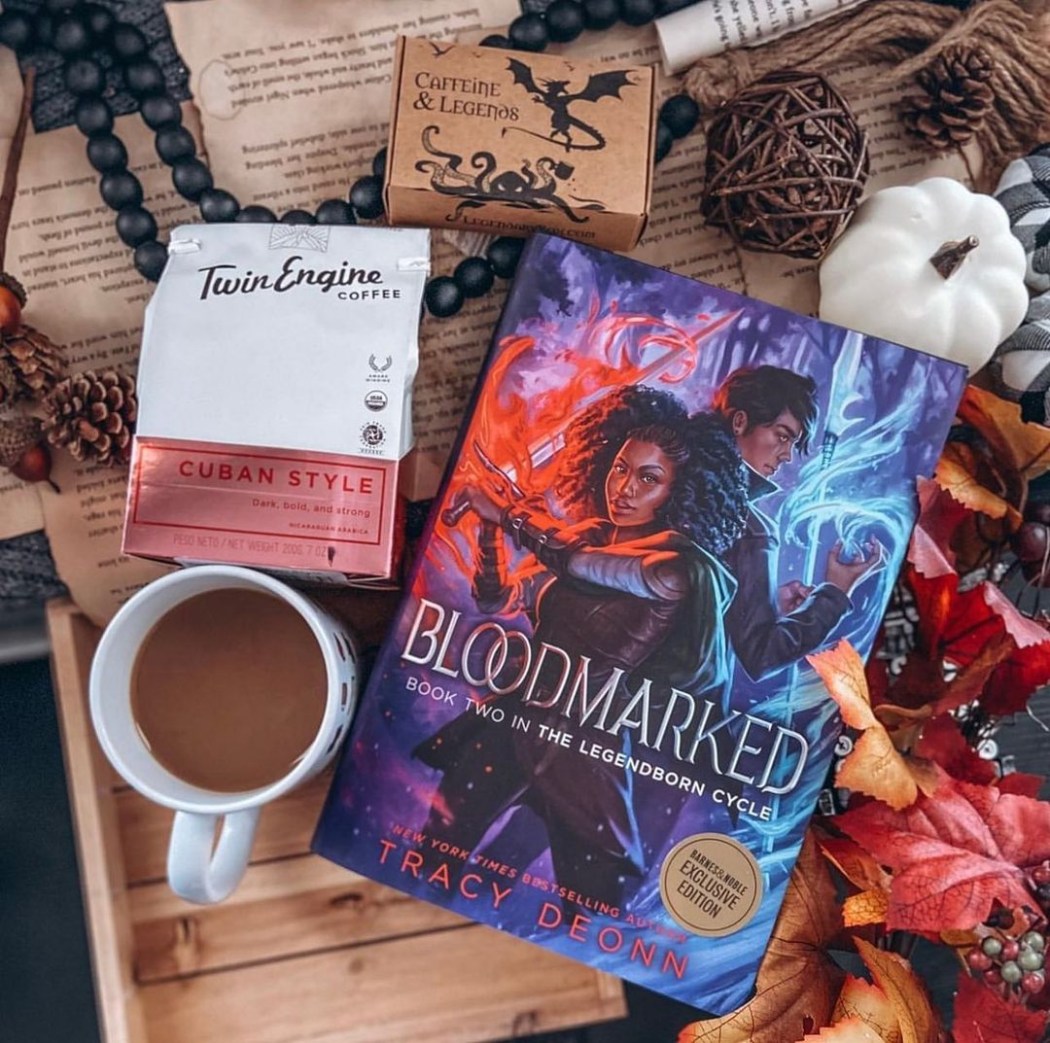 Image from: Caffeine and Legends
Sipping coffee while reading a swoon-worthy book is what Caffeine and Legends is about! With a carefully curated box sent to your door every month, you'll dive deeper into reading a whole book in no time! There's always an adult fantasy title in your box, along with a beverage of your choice – can be coffee, tea, or chocolate. Plus, extra items sourced from a small business and a recipe card. Everything goes well with the theme of the month, so it's a surprise worth having!
---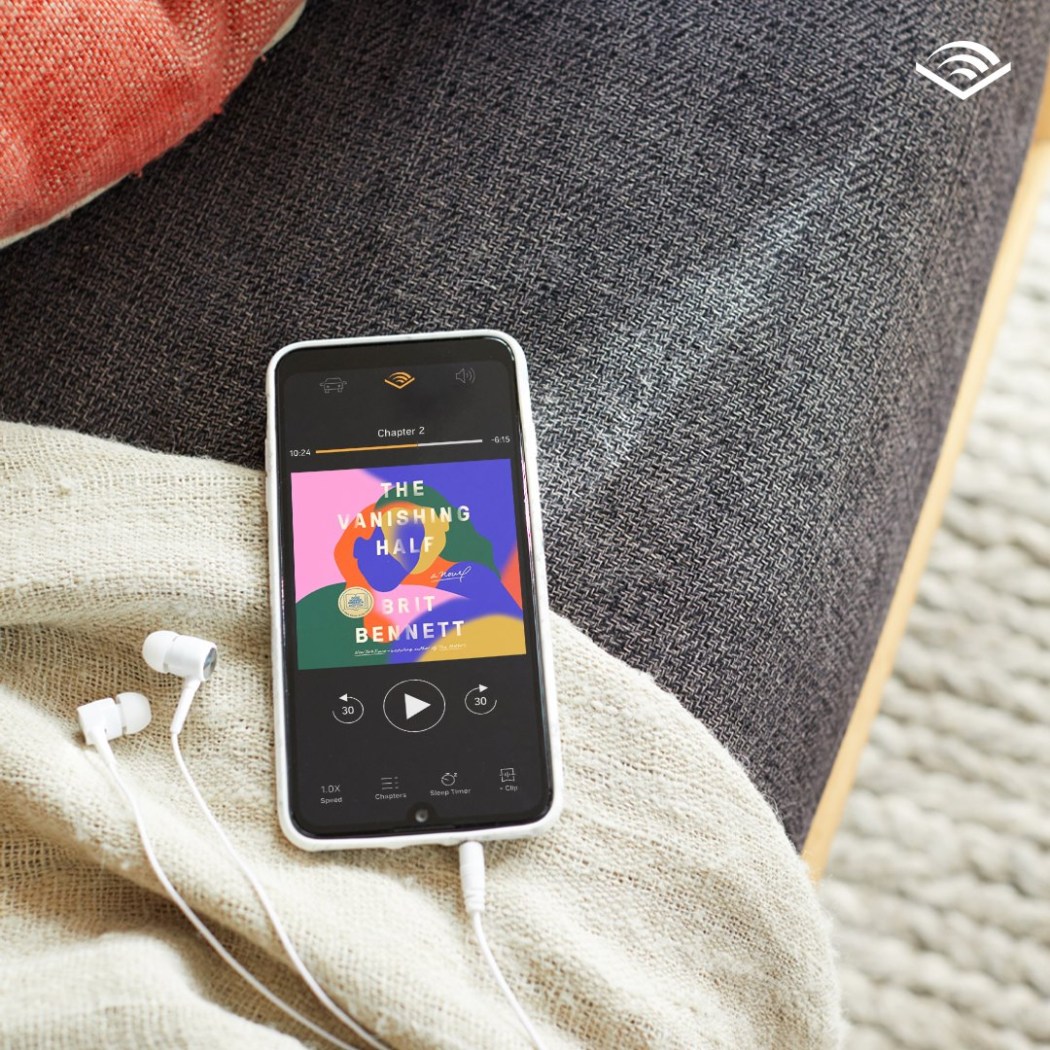 Image from: Audible
Audible gives you access to a library right in the palm of your hand! This digital subscription has the best-selling audiobooks to get you listening to all the good stuff whenever you prefer, wherever you may be. You'll be pulled into listening to premium selections without occupying your hands, which says hello to more time multitasking! You'll never run out of audiobooks to listen to – fantasy, motivational, historical, paranormal, and a lot more – as they add new content every week!
Deal: Try Audible and Get Two Free Audiobooks! Use this link to get the deal.
---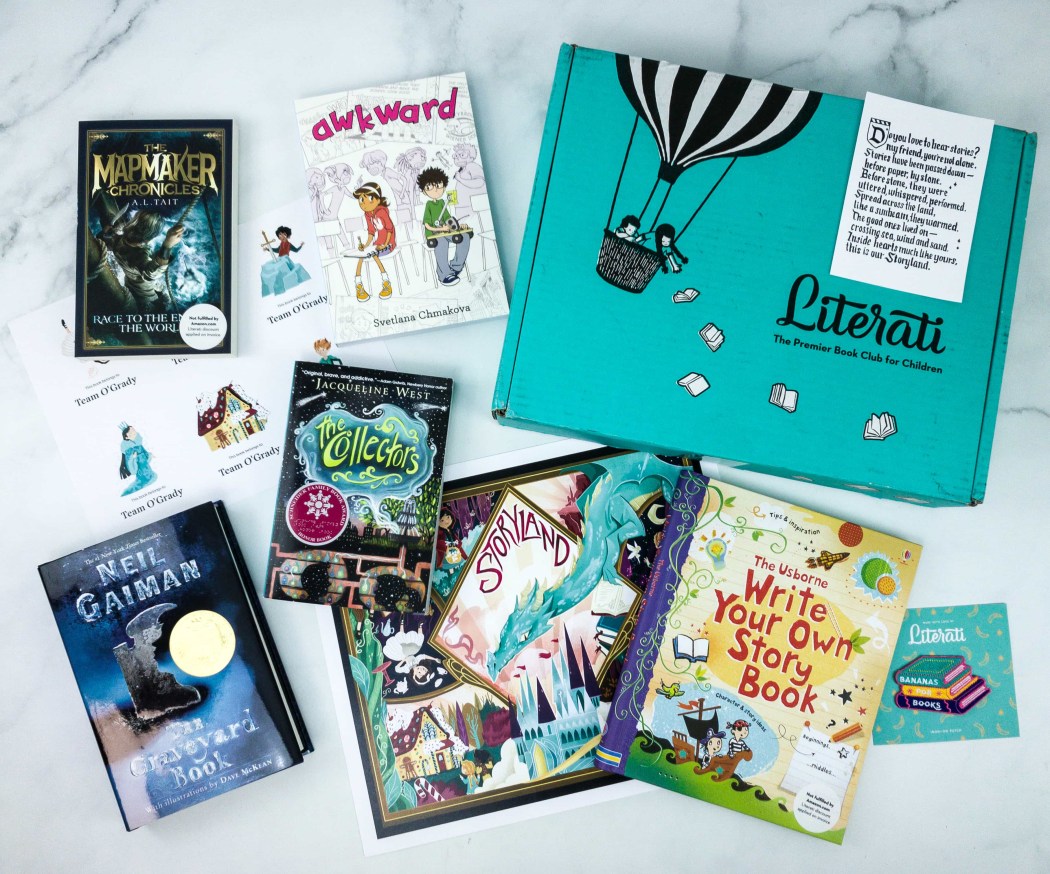 Image from: our review
Literati Kids Book Clubs has one of the best offers in the literary world! This monthly children's book subscription allows parents and their kids to try reading the books for a week before actually buying them. It works on a try-before-you-buy method, ensuring kids can have the titles they want most! Each shipment includes five personalized picks — it gets better every time to fit your little reader's interest. It does not only help them improve reading skills and vocabulary, but also discover hidden gems in a fun and convenient way!
---
And that's the list of the best subscription boxes for books! Which is your favorite?
Looking for more boxes? Take a look at all the best subscription boxes in every category!