Teas are beverages that have been loved around the world for centuries! From loose leaves to those that are already in bags that you just need to steep without straining, and many flavors from aromatics to fruity and minty and strong ones, they really came a long way. Teas also provide lots of benefits to our body like keeping our gut healthy, our skin looking great, or even relax and soothe our senses. There's a reason why it's the second most popular drink after water!
See what our readers think to help you decide on which tea subscriptions to try as they voted for what they think are the ones fit to be included in the list for the best tea subscriptions. See even more prime selections in our full list of tea subscriptions!
The Best Tea Subscription Boxes As Decided By Our Readers!
And here are those that are hailed as the Best Tea Subscription Boxes for 2021!
Image from: our review
I love this. Been with them for a year now. So many different teas to try. – Beth H
They are spot on with my preferences! They have introduced me to a whole new world!!! – Krissy
What You Get: If you want teas that match you and you'll definitely enjoy, Sips by is giving you the freedom to taste teas from different brands around the world! Each month, receive four premium teas that are matched to you based on your Sips By profile. They also include disposable tea bags for your loose leaf teas.
See our past boxes by visiting the Sips by Reviews to know more.
Price: The subscription is $16 per month.
Deal: Get 50% off your first monthly box! Use coupon code HELLOSUBSCRIPTION.
---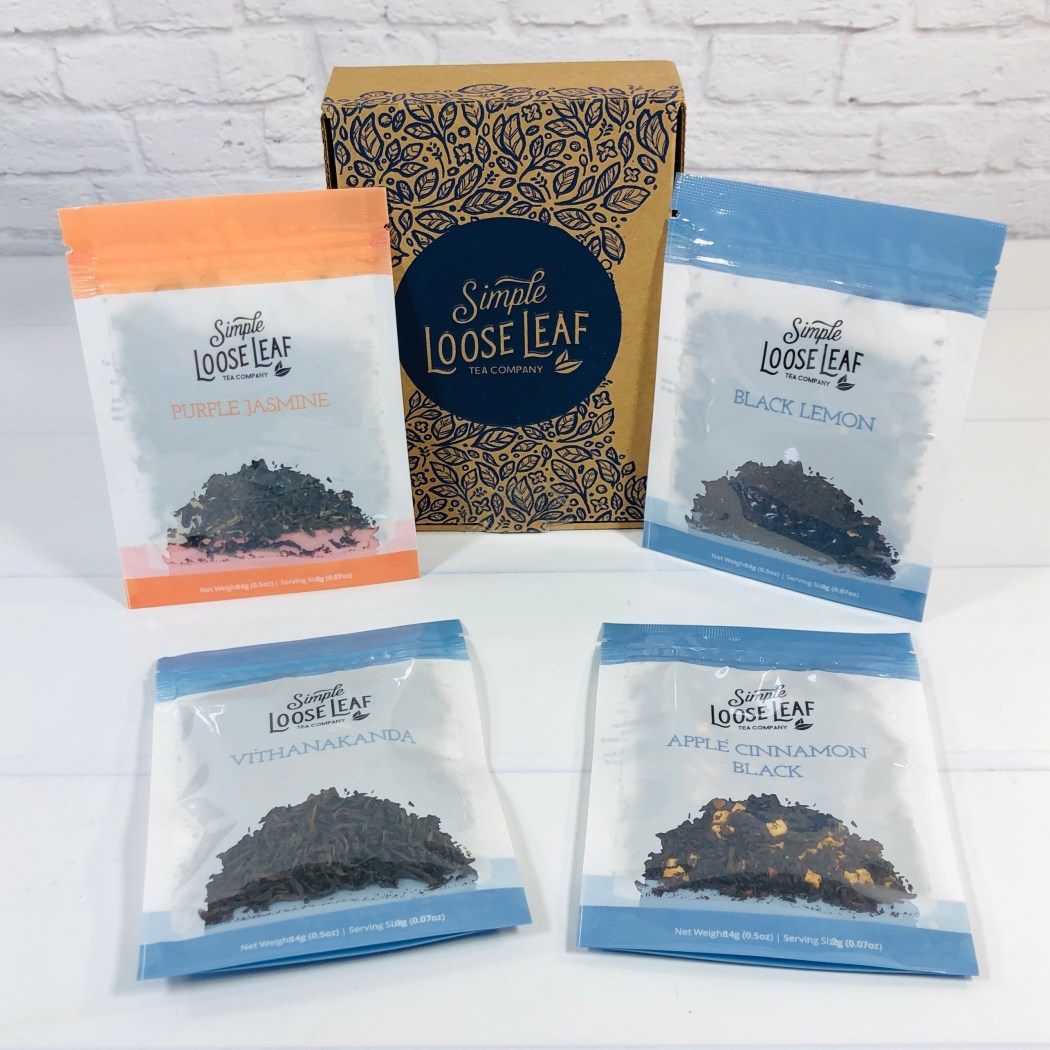 Image from: Simple Loose Tea Leaf
What You Get: Each month, get four hand-selected, loose-leaf teas with added goodies and explore new flavors from Simple Loose Leaf Tea. If you're an adventurous tea drinker, you can try their different variants, from sweet to earthy and strong. You will definitely find your perfect cup of tea.
Check out our Simple Loose Leaf Tea Reviews to know more.
Price: The subscription costs $15 per month.
Deals:
---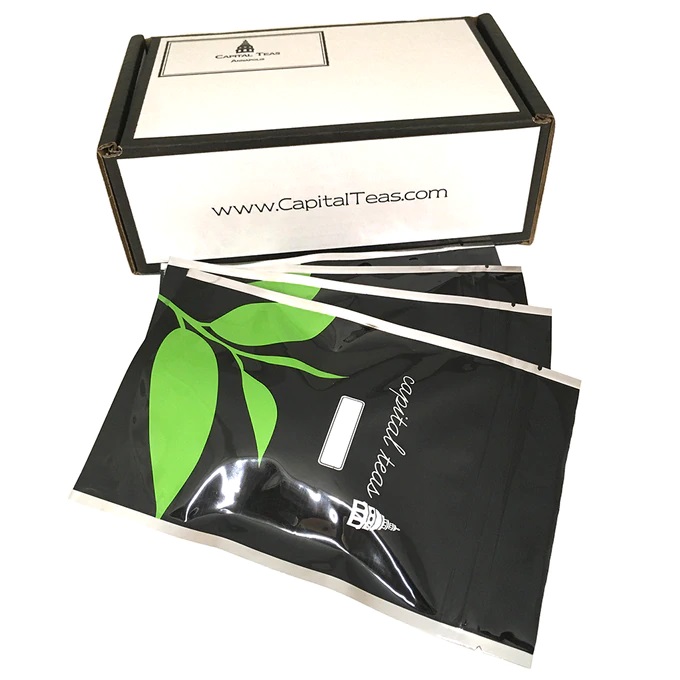 Image from: Capital Teas
What You Get: With Capital Teas, you can get three 1-oz. foil bags of hand-selected teas from their vast collection of over 200 organic and natural flavors, plus a foil bag of 10 pyramid tea sachets, and some cool tea accessories. You can experiment with their new flavors while growing your tea collection!
Price: The subscription box costs $25.95 per month, plus free shipping
---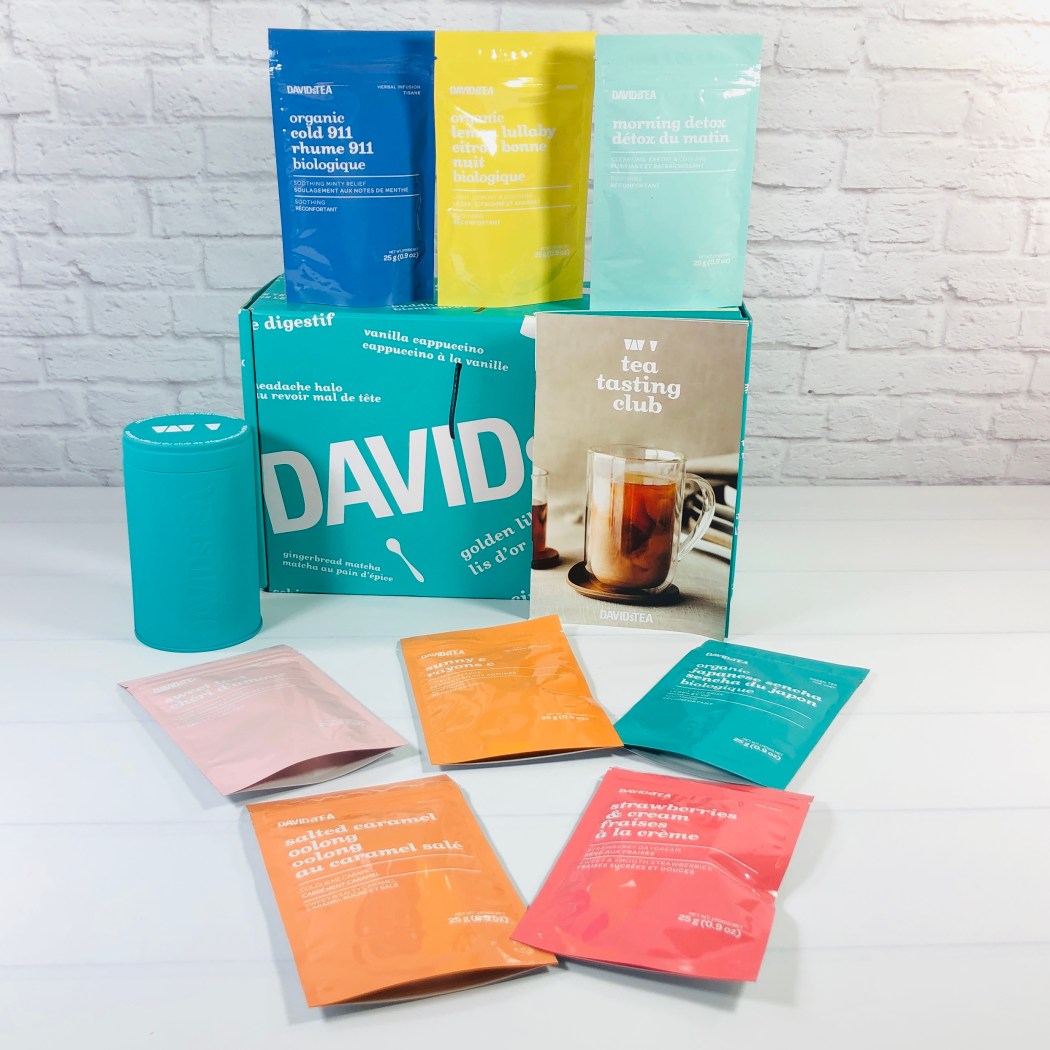 Image from: our review
What You Get: David's Tea Tasting Club is a subscription that delivers tea boxes you can enjoy 4 times a year. They feature up to 8 blends per box, which is over 50 cups of tea! With a full variety of seasonal newness and exclusive teas, you'll never run out of blends to enjoy. Did we even mention that it's not just tea that's in there? There are other surprises too! Enjoy a calm afternoon sipping a warm cup of tea.
Read the David's Tea Tasting Club review to know more!
Price: Get 4 boxes a year for $140 ($35 per box), shipping included.
---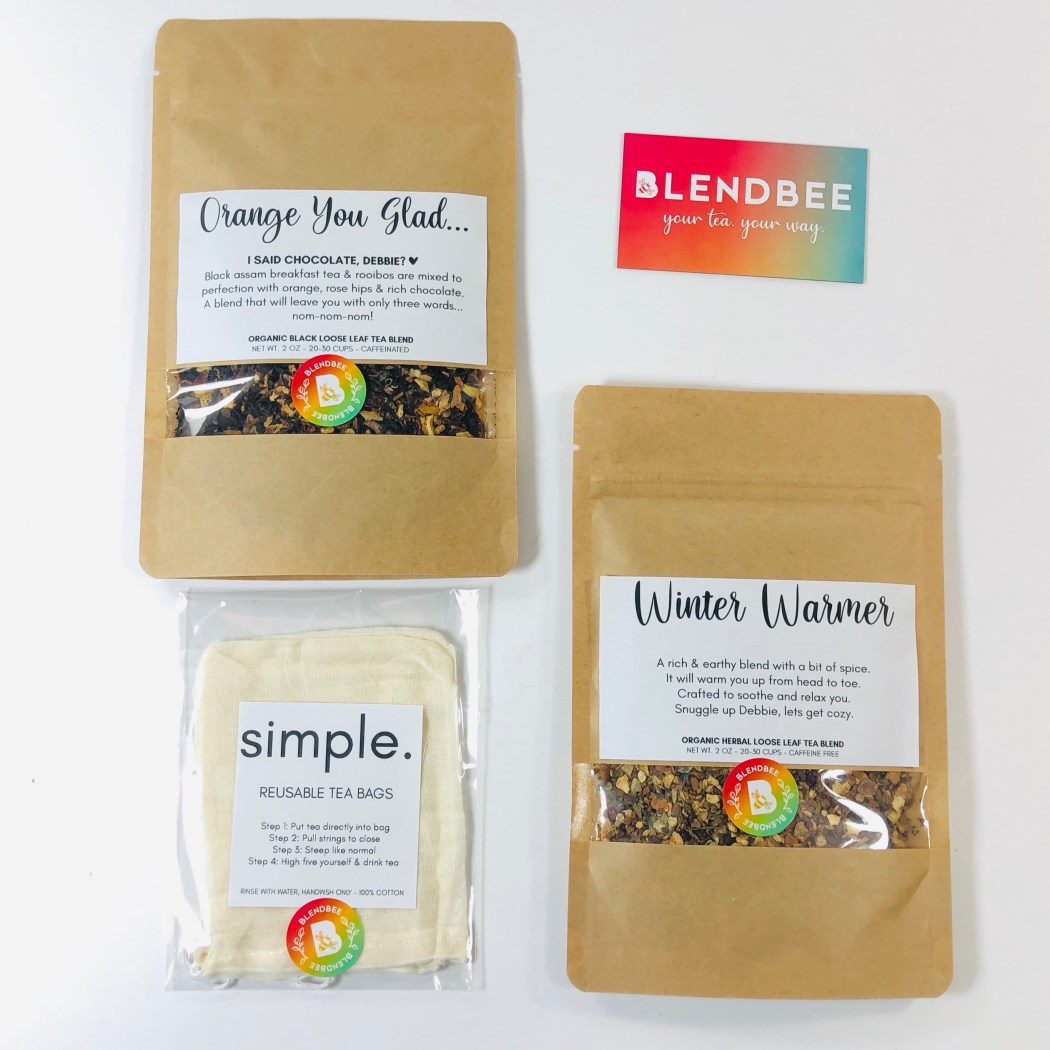 Image from: our review
Best tea, best ingredients, best customer service! – Aaron

Amazing handcrafted and personalized blends every month! – Jams

Being able to have personalized bags of handcrafted loose leaf tea every 30 60 or 90 days is wonderful. The tea is always fresh, customer service incredible. – Jamah

The teas are beautifully packaged, full of flavor, include creative blends, and are thoughtfully curated. – Jeni B
What You Get: You will receive 2 personalized bags (with your name!) of delicious loose leaf tea blends each month. BlendBee Tea Club lets you choose your blends and choose the frequency of your shipment too, which can be monthly, every other month, or even once a quarter, and you can have caffeinated, decaf, or both, it will all depend on what you like! Also, they only use organic and fair-trade ingredients that you can enjoy or share with another tea lover!
Check out our BlendBee Tea Club Reviews to know more.
Price: The subscription box costs $25 each month, shipping included within the US.
Deal: Get 20% off! Use coupon code Hello20.
---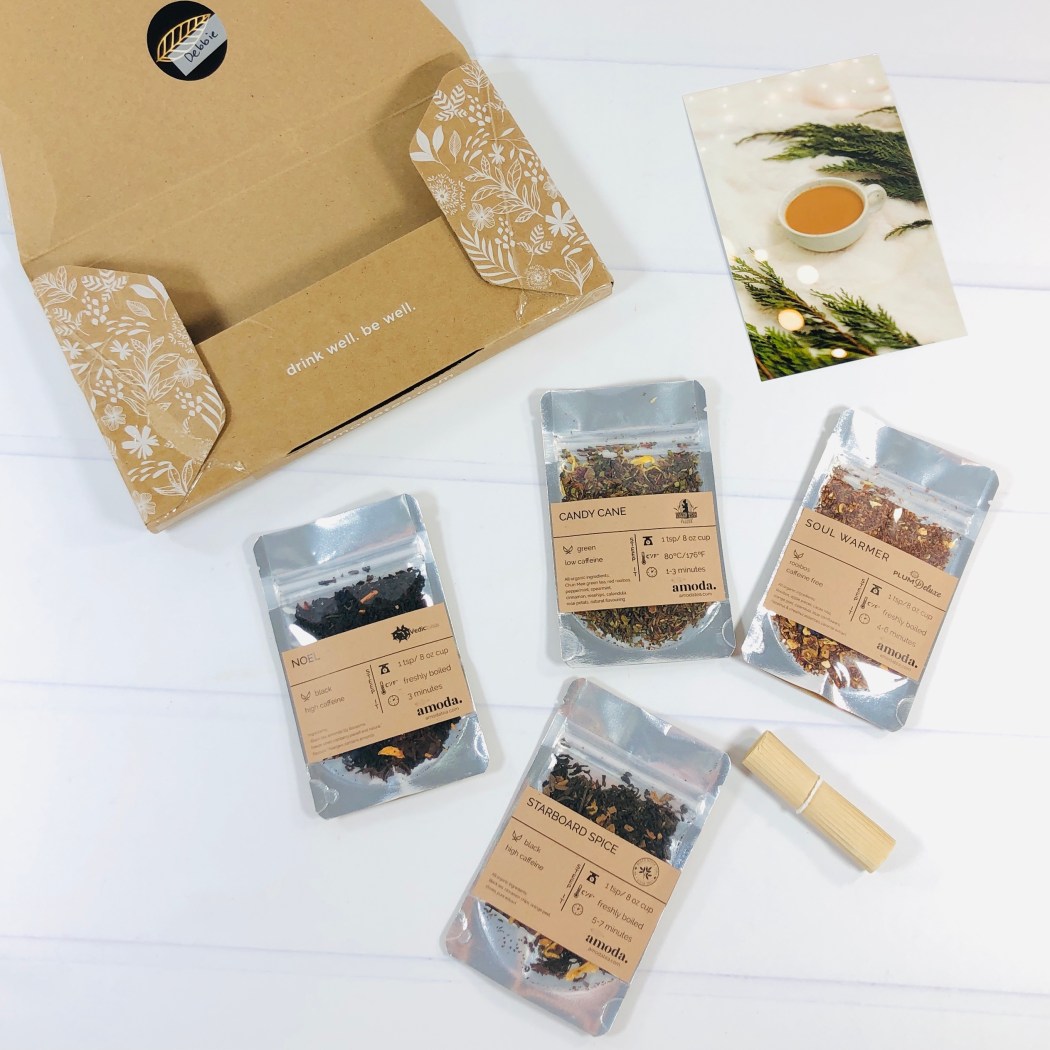 Image from: Amoda Tea
What You Get: Amoda Tea caters to tea lovers by sending all-natural premium and hand-selected teas carefully sourced from small, independent tea companies. There are two boxes available — the Original Monthly Tea Box, which includes a selection of premium teas with a variety of caffeine levels, and The Low Caff, which contains a mix of caffeine-free and low caffeine teas. Each box includes 4 teas, biodegradable tea filters along with tasting notes, and a collectible tea postcard. You can also add some extra bonuses like a perfect teaspoon or extra tea bags. And if you don't like the tea in your box, they'll replace it in your next box!
Learn more about this box by checking Amoda Tea Reviews.
Price: Get the box for $20 a month.
Deal: Get 40% off of your first month! Use coupon code HELLO40.
---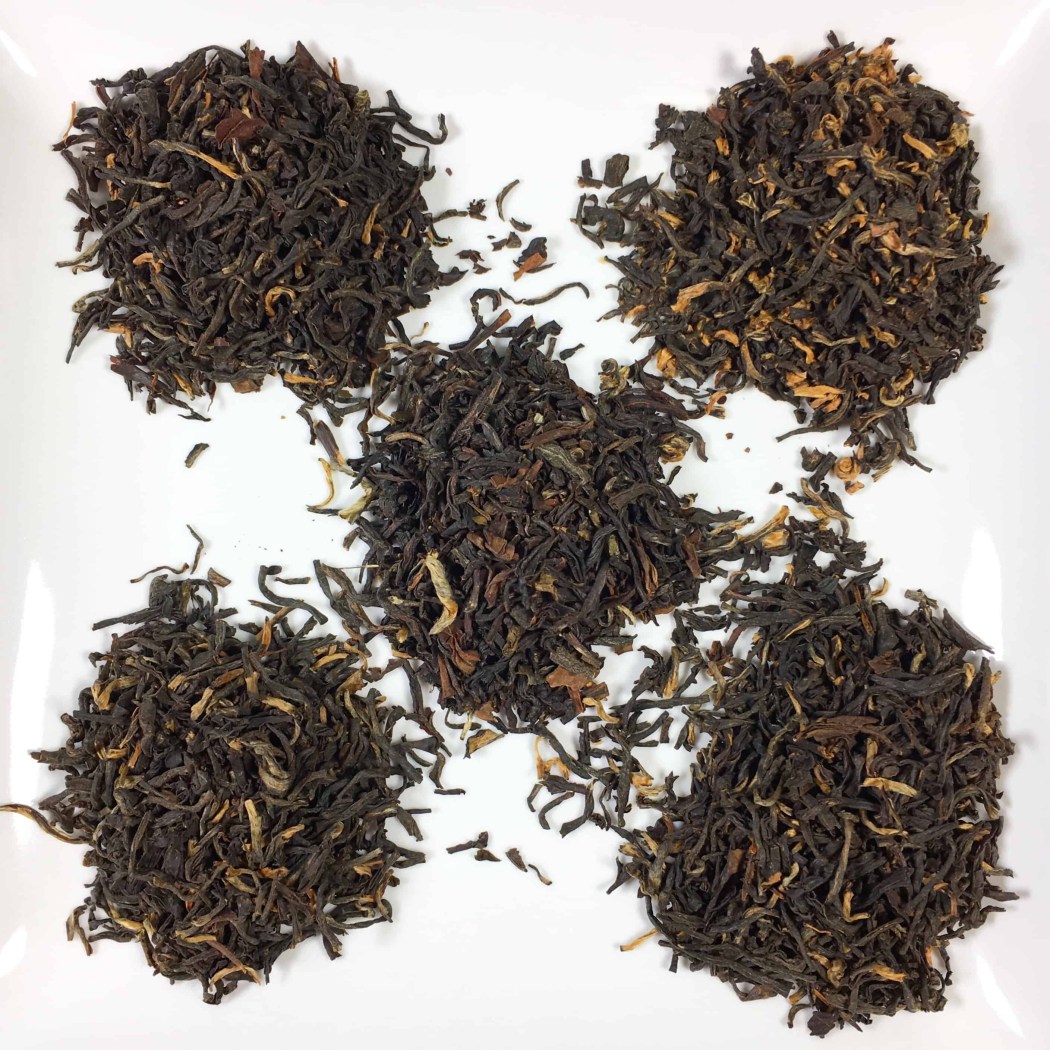 Image from: our review
They send a lot of tea each month, plus a variety of flavors. It's very tasty tea, nothing artificial. -Debbie
What You Get: Enjoy the freshest teas from Darjeeling, Nilgiris, and Assam, from India, with TeaBox! You can have teas from healthy greens to rare whites, and they are also made from all-natural ingredients. Each month, receive 5 new teas based on a theme, and one more thing, it's free shipping!
Find out more about this subscription by visiting the TeaBox Reviews.
Price: Teas range from $5.99 – $163 per box. Sample packs start at $30.
Deal: Get 20% off Teabox subscriptions! Use coupon code TEACLUB20.
---
Image from: MyTeaBox
love the coconut tea I just got from them in my last box. – Jeff
What You Get: MyTeaBox is a Canadian tea subscription ships from the East Coast and sends three delicious bags of teas, enough for 5 cups of each tea (or 15 cups altogether). Get fun new blends like green, black, rooibos, herbal, white, fruity, flowery, bold, light, smooth, sweet, and tangy.
Check out the MyTeaBox Reviews and find out more.
Price: The subscription is $24.99 CAD ($19.15 USD) per month, and ships free in North America.
---
Image from: our review
What You Get: Get unique tea blends that were created in-house at an Oregon-based studio. Plum Deluxe is a monthly tea subscription that sends delicious seasonal flavors directly to members! Join the Tea of the Month Club and steep organic teas comfortably in your home. You can choose to receive one tea per month (or two), depending on your chosen plan. Aside from your teas, you'll also get sample tea from their shop, brewing instructions, tea pairings, and recipes. As a member, you'll get free shipping on all orders as well as members-only specials and discounts.
See more when you visit Plum Deluxe Reviews.
Price: Enjoy Premium Loose Leaf Tea for just $10 a month.
Deal: Get a bonus surprise tea in your first box! Must enter HelloSub in the "How did you hear about us?" Box. Use coupon code HelloSub.
---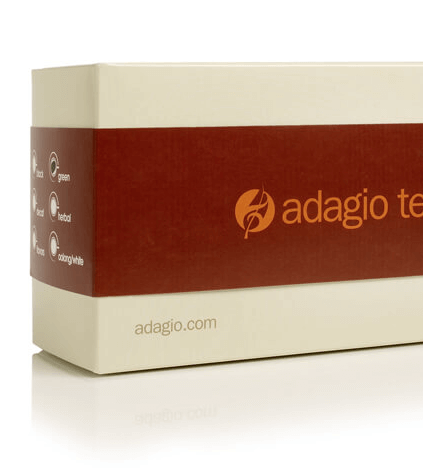 Image from: our review
What You Get: Every 2 months, receive fresh loose teas that will let you discover new and amazing flavors that will tickle your senses. Adagio Teas source their teas from the most delicious ingredients currently available. You can also choose from their varieties: black, flavored, decaf, herbal, green or oolong teas. Each month, they will send two bags of loose leaf teas that match the general type of teas that you select.
Check out our Adagio Teas Reviews to know more.
Price: The Tea of the Month Club starts at $19 a month or less on a prepaid plan term.
---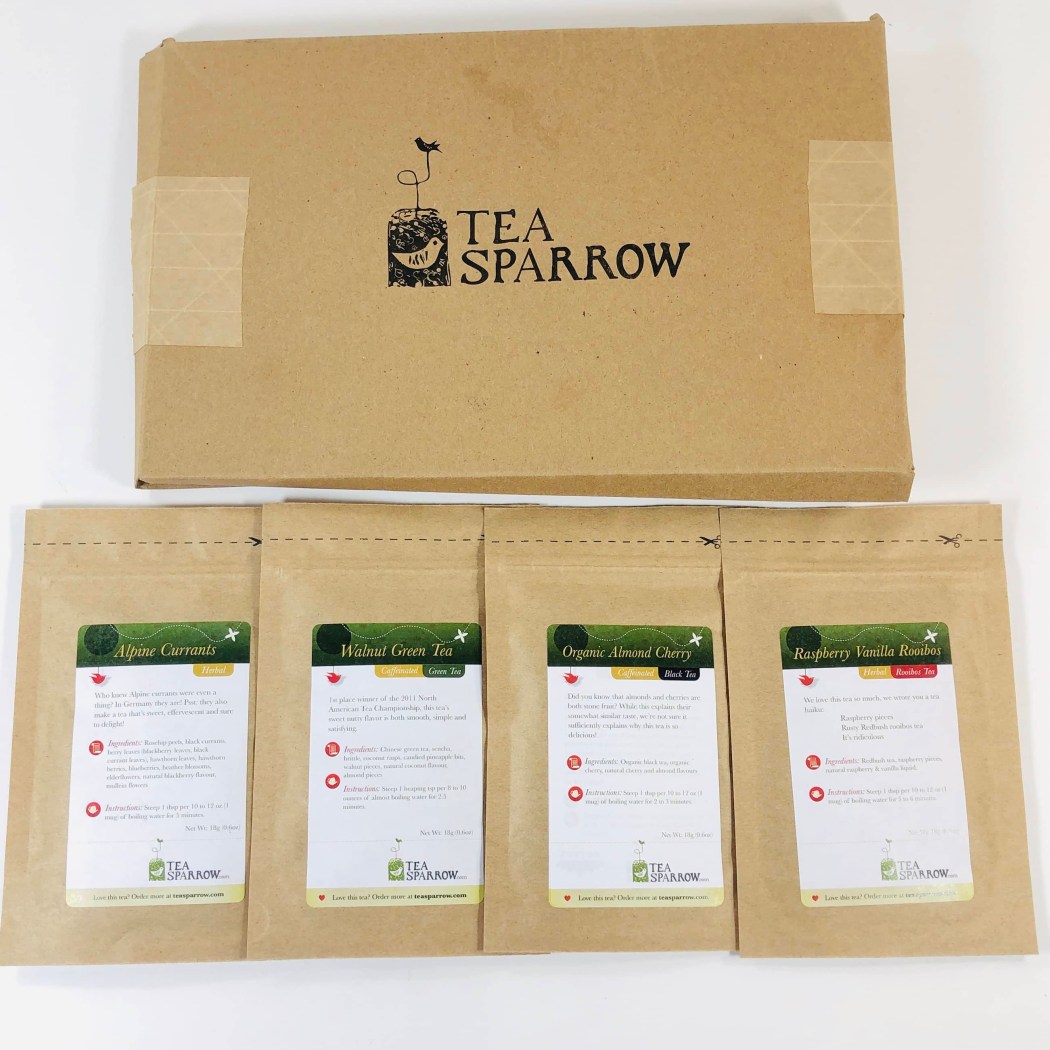 Image from: our review
What You Get: Tea Sparrow will send you four packs of high-quality tea that are also free from artificial ingredients and have been specially selected by tea tasters who sends only the best teas. You can choose from an assortment of traditional loose-leaf teas or caffeine-free herbal ones.
Check out the Tea Sparrow Reviews to know more.
Price: The subscription costs $20 per month.
Deal: Get 20% off everything, including the first month of a subscription as well as one-off tea purchases! Use coupon code welcome20.
---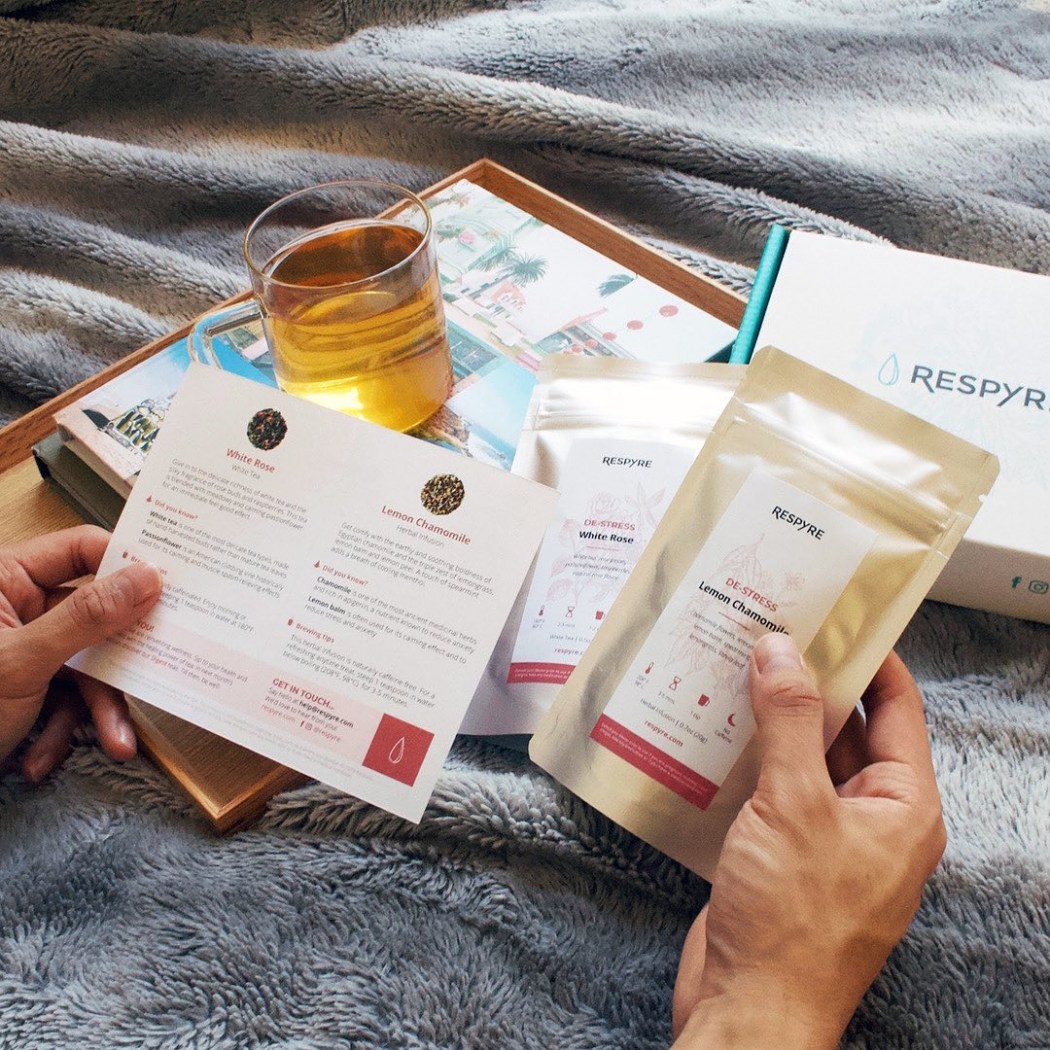 Image from: Respyre
What You Get: If you want to de-stress by sipping some warm and delightful teas, Respyre is on your side! Enjoy delicious, rich, and healthy flavors every month without breaking the bank. Each wellness-themed box includes two wellness teas – daytime tea and herbal infusion, and a tasting guide where you can learn about your teas as well as brewing instructions. These teas are made using the highest quality, 100% natural ingredients and produced seasonally in small batches to help soothe the mind and the body. Discover lots of teas as no box is the same!
Price: Subscription costs $14.99 per month, and save $6 or up to $36 when you go for a 3-month or an annual subscription, respectively. Shipping is $2.99 within the US and $9.99 to Canada.
---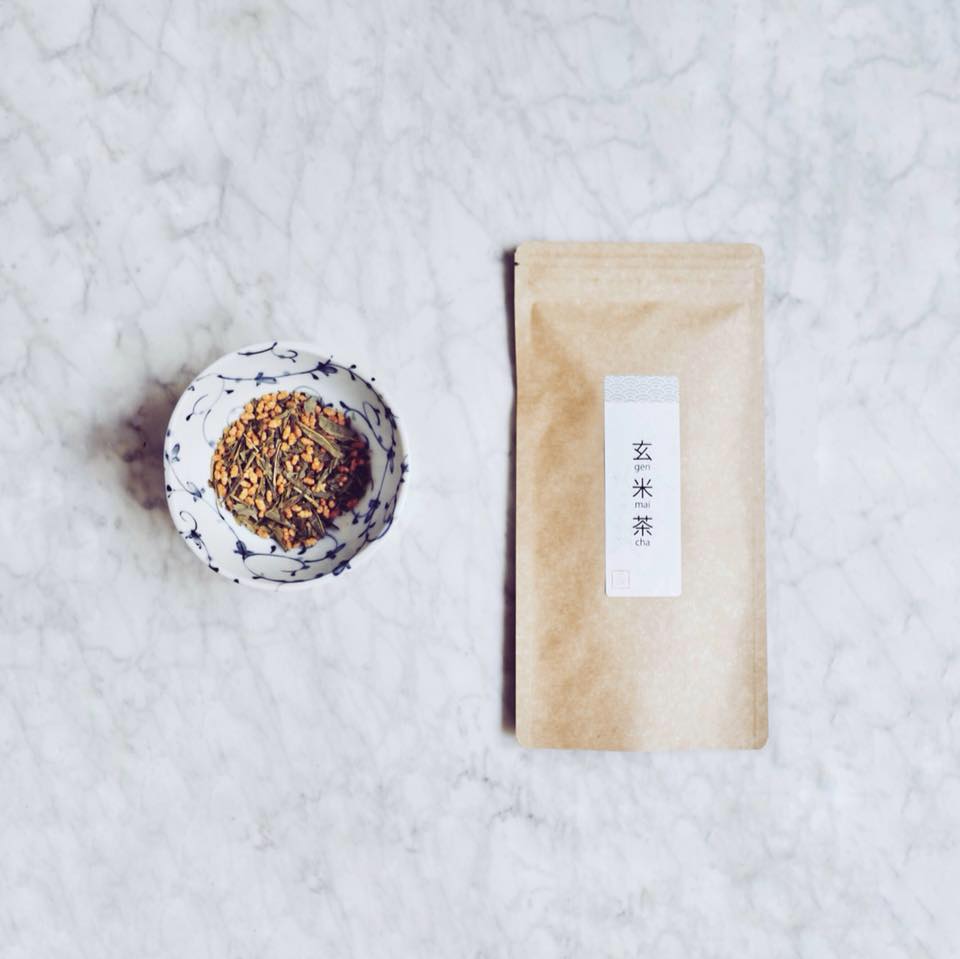 What You Get: A tea subscription started by tea lovers, Tomotcha selects an authentic Japanese tea and ships it worldwide from Osaka each month, for tea lovers and people who are just curious about Japanese teas. If you want to broaden your palate and try different teas from the different regions of Japan, you've stumbled upon the perfect box!
See more of this subscription by checking out our Tomotcha Reviews.
Price: The subscription costs $15 per month.
---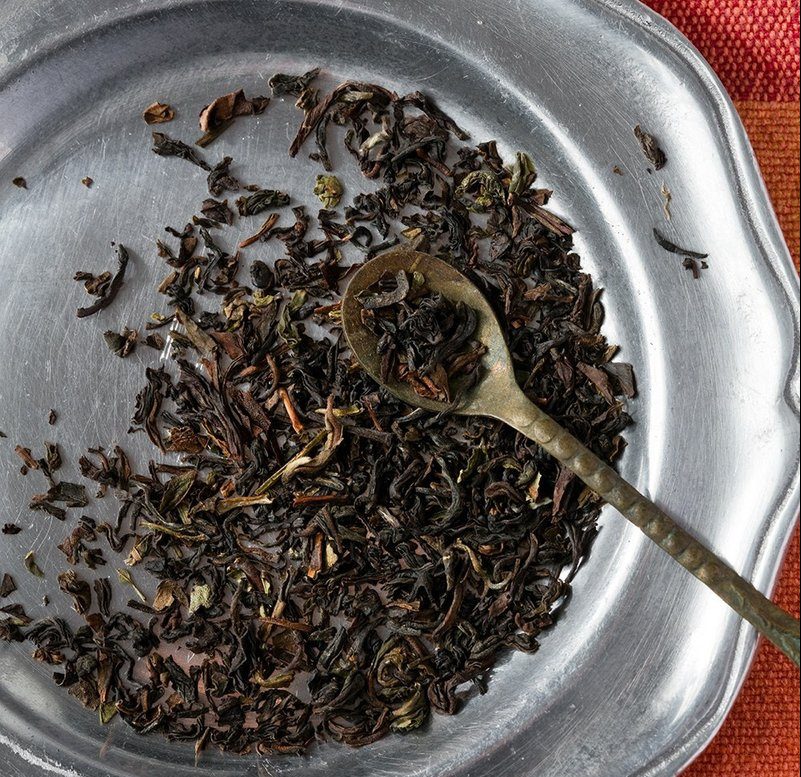 Image from: Harney & Sons Tea of the Month – Loose Tea
What You Get: Harney & Sons Tea of the Month lets you discover and taste premium loose leaf teas all year long. They'll send a variety of loose leaf teas to your door each month, which may include white, green, oolong & black. It also comes with exclusive information and brewing instructions so you can maximize your tasting experience! This tea club runs through a 12-month period, and for the first month, members will receive a teapot, a tea strainer, and the tea of the month with tasting notes.
Price: The monthly subscription costs $19.50.
---
That's the best picks for the best tea subscriptions! Have your favorites made it to our list?
Want to try more amazing subscriptions? Check out our readers' choices for all the best subscription boxes in every category!
Say Hello to More Subscriptions for Tea Aficionados!