Candles are like magic when lit up. With just a strike of a match, a candle quickly transforms any home. It disperses a soothing smell and a warm and cozy ambiance. It also uplifts the mood, so it's no wonder why candle subscription boxes are popular. It gives you candles to burn without leaving the comforts of your home!
There are subscription boxes that send candles based on your scent preferences, while some curate candles that are infused with seasonal fragrances – cherry blossom for spring, citrus for summer, pumpkin spice for fall, and fresh pine for winter.
With relaxing scents and a comforting glow, you'll ease your mind and relieve your stress. Fill your home with a pleasant smell and relaxing aura with the best candle subscription boxes. Plus, they're great gifts too!
So if you're having trouble picking the right candle, you can browse our list below!
The Best Subscription Boxes for Candles!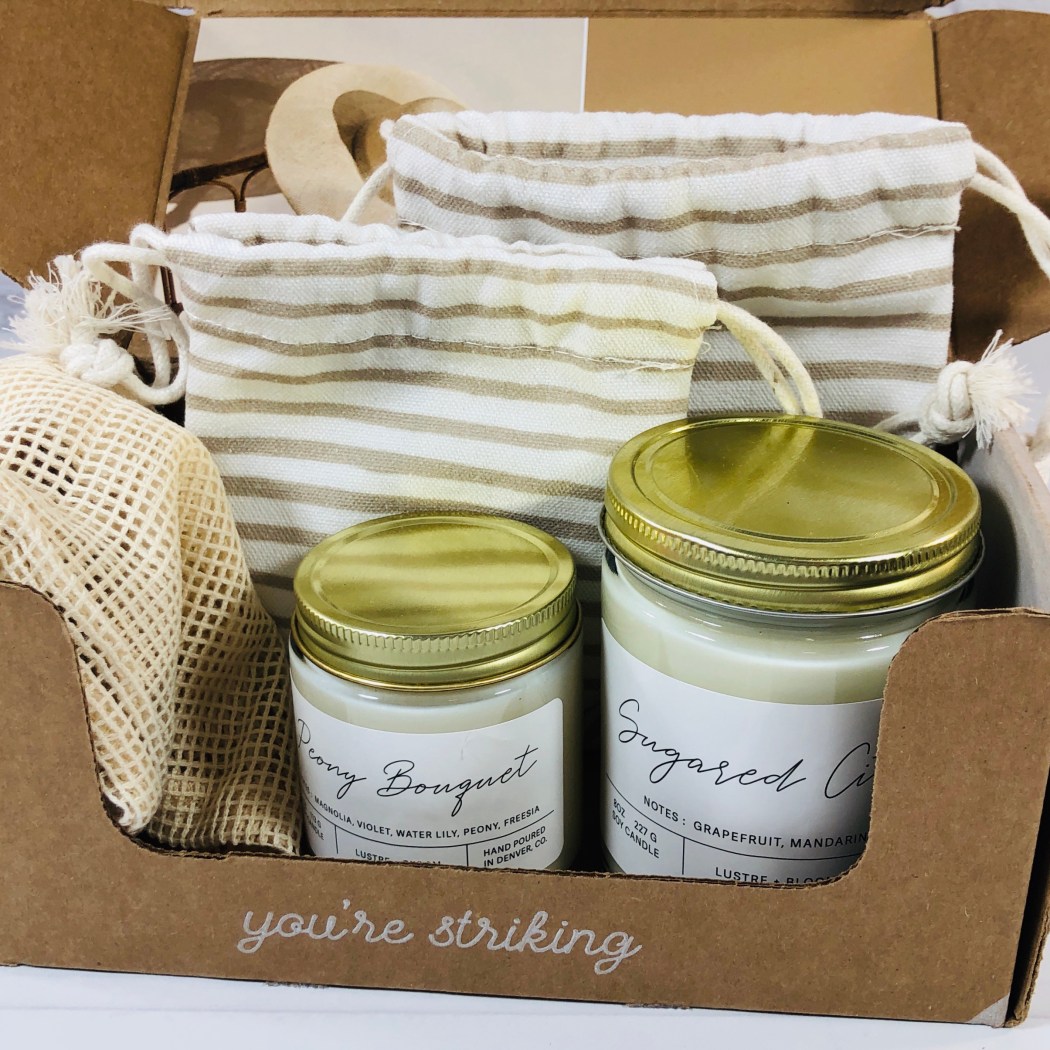 Image from: our review
Why We Love It: With scented candles from Vellabox, you can elevate any corner of your home! Their small-batch vegan scented candles are made with 100% natural soy wax and lead-free cotton braided wicks to ensure they won't emit chemicals that are dangerous to your health and the environment as they burn. Each candle is scented with premium fragrance oils that give a long-lasting aroma – no parabens, artificial dyes, and definitely, no animal-by products! Choose from 3 different candle sizes – The Lucerna Box (one 4 oz candle), The Ignis Box (one 8oz candle), or get both candles in The Vivere Box. Each box also includes a surprise gift. Strike a match and let the scent linger in your home!
Read more about this box at Vellabox Reviews.
Price: High quality and all-natural candles delivered monthly with 3 boxes to choose from: The Lucerna box- $10, The Ignis Box (Most Popular)- $20, and The Vivere Box- $30.
Deal: Get $5 off any purchase! Use coupon code HELLOSUB5.
---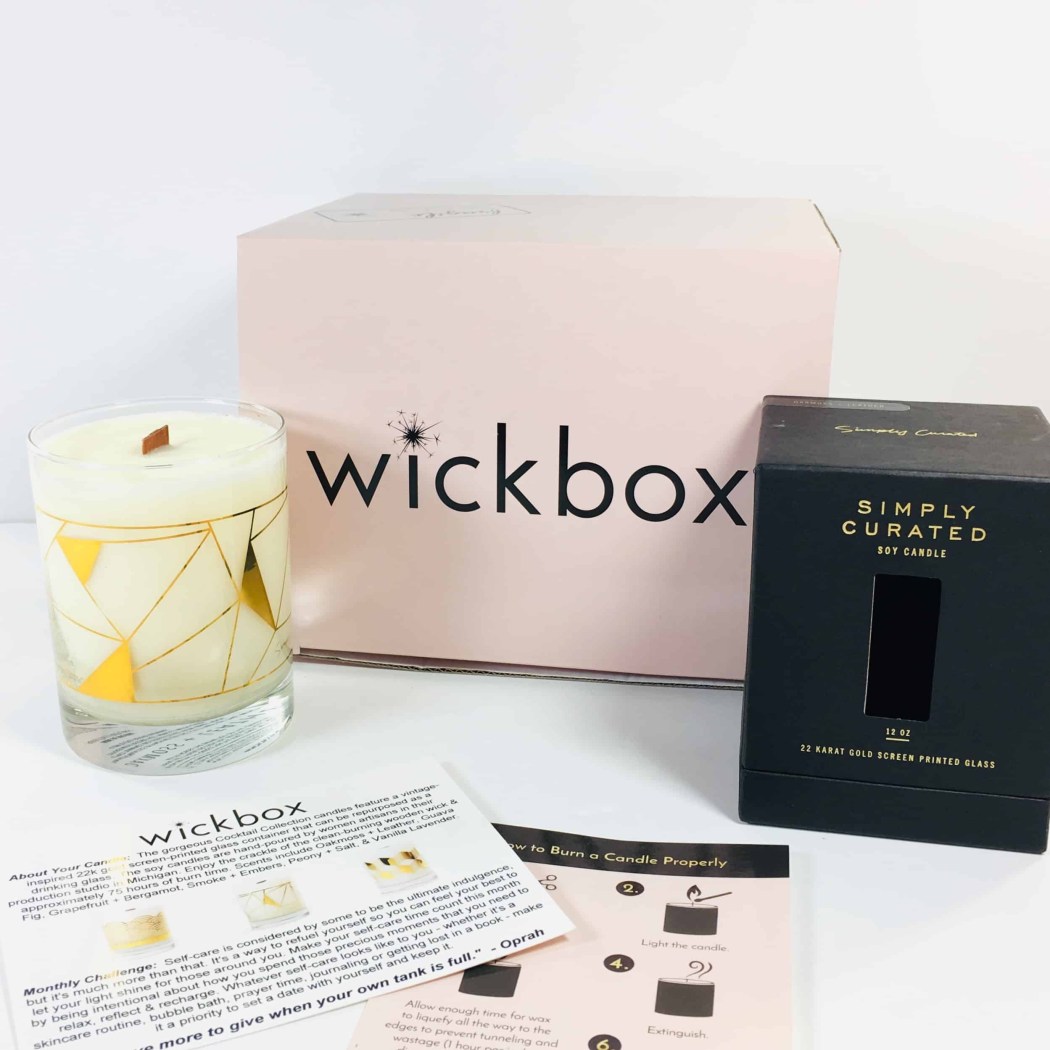 Image from: our review
Why We Love It: Get your much-deserved me-time in the form of scented candles. Each month, Wickbox sends luxury scented candles with fragrances that match your scent preferences. They work with brands to deliver stylish candles made only using the highest quality ingredients to subscriber's doors. Choose what candle size you prefer: Medium with an average burning time of 30-60 hours or Large with a typical burn time of 60-100 hours. Each candle is poured into a beautiful and reusable container to spruce up your home whatever season it is! On some occasions, they also throw in some surprises!
Go to Wickbox Reviews for more info.
Price: The monthly medium box costs $29.95 while the large box costs $39.95 per month. Subscribe for longer plans for more savings! ($5 shipping fee not included)
Deals:
---
Image from: Brooklyn Candle Studio
Why We Love It: Seasonal scents to breathe in? With Brooklyn Candle Studio, lighting up a candle becomes a desirable thing to do! They're all about every scent for every mood, and that's why they send candles to help disseminate relaxing scents in your home. Their in-house artisans curate each candle using sustainable soy wax mixed with aromatic essential oils, then hand-poured and labeled by hand. Choose which subscription plan you prefer: Candle of the Month Club, which gives you a seasonal candle with a match, or Deluxe Candle of the Month Club, which includes one seasonal candle, one travel candle, and a match. Light one up and sniff dreamy scents inspired by nature, travel, moments, and memories.
Price: Candle of the Month Club Subscription costs $25 and $35 per month for the Deluxe Candle Subscription.
Deal: Get 10% off your first order! Use coupon code . HELLO10
---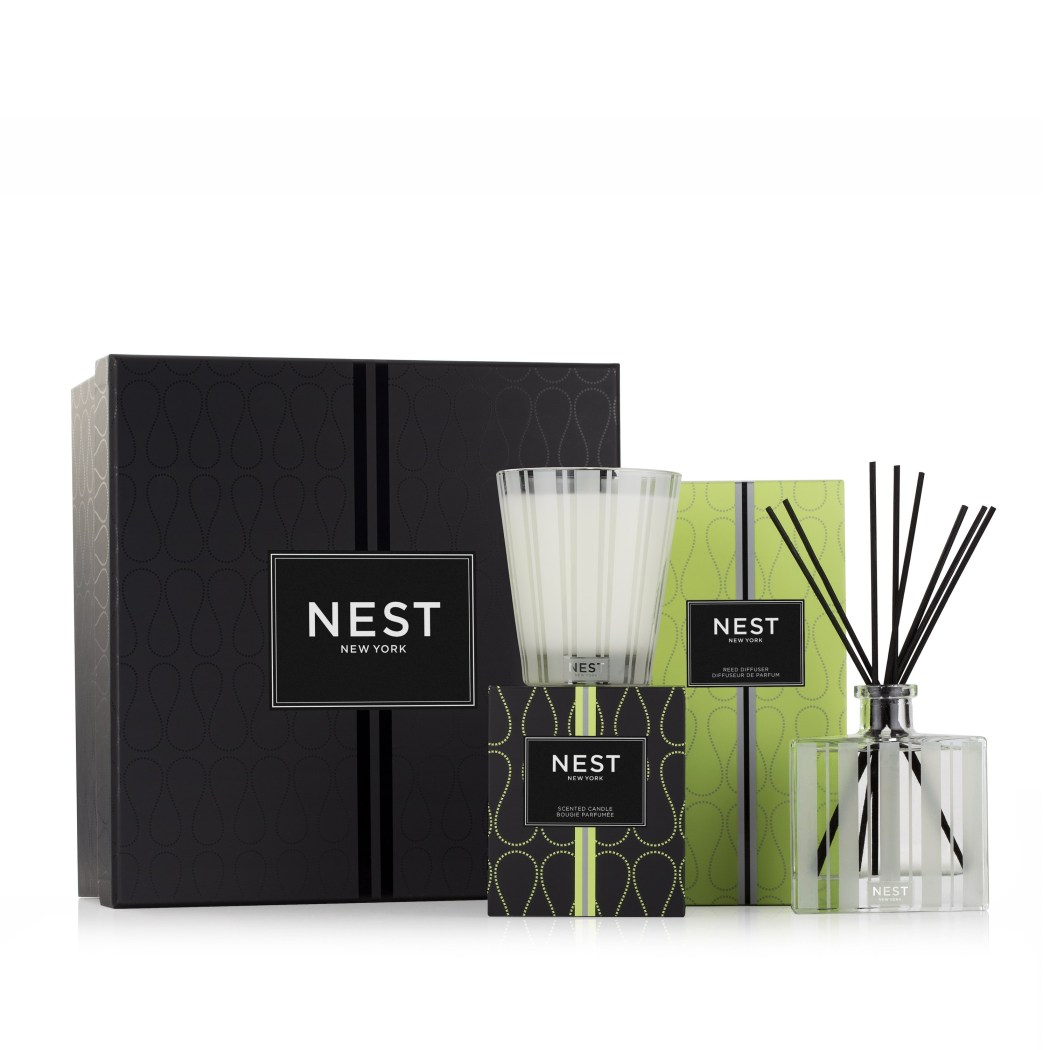 Image from: NEST Monthly: Scent Subscription Box
Why We Love It: Uplift your mood by just striking a match and letting candles burn. Nest Monthly: Scent Subscription Box is your go-to subscription if you want candles delivered directly to your door. Choose Classic Candle Subscription Box or opt for Classic Candle & Reed Diffuser Subscription Box. Captivate your senses as each box includes a classic candle (plus a reed diffuser if you choose the latter), curated based on a single seasonal theme or fragrance, packaged in an elegant and beautifully giftable box! The candles are made using food-grade paraffin wax and all-natural cotton wick housed in a chic, frosted glass vessel. It can also be a great gift to give for fragrance aficionados!
Browse Nest Monthly: Scent Subscription Box Reviews to see how this subscription goes.
Price: Available in Classic Candle delivered every 3 months for $40 or Classic Candle & Reed Diffuser for $82 per quarter. Avail their longer plans for more savings!
---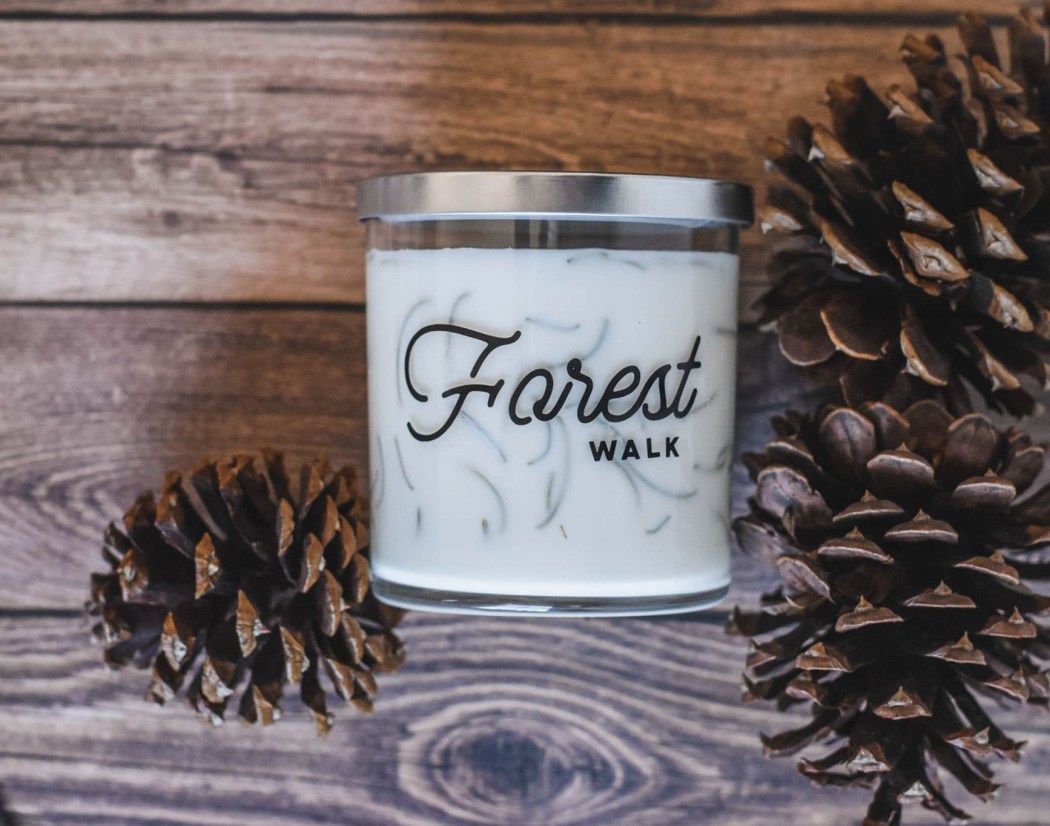 Image from: Candle Therapy By Monterra
Why We Love It: Let your home smell amazing and feel relaxed with every bit of scent piercing through your nose with Candle Therapy by Monterra. They offer natural candles made from the purest and locally sourced ingredients blended with therapeutic grade essentials oils for wellness. Each month, you'll receive a different aromatherapy 8oz soy wax candle and a box of matches packed in an organic cotton muslin bag to help you relieve your stress and enjoy a relaxing time with yourself!
Price: Find peace and relaxation for $18 per month with their therapeutic candles made with essential oils.
---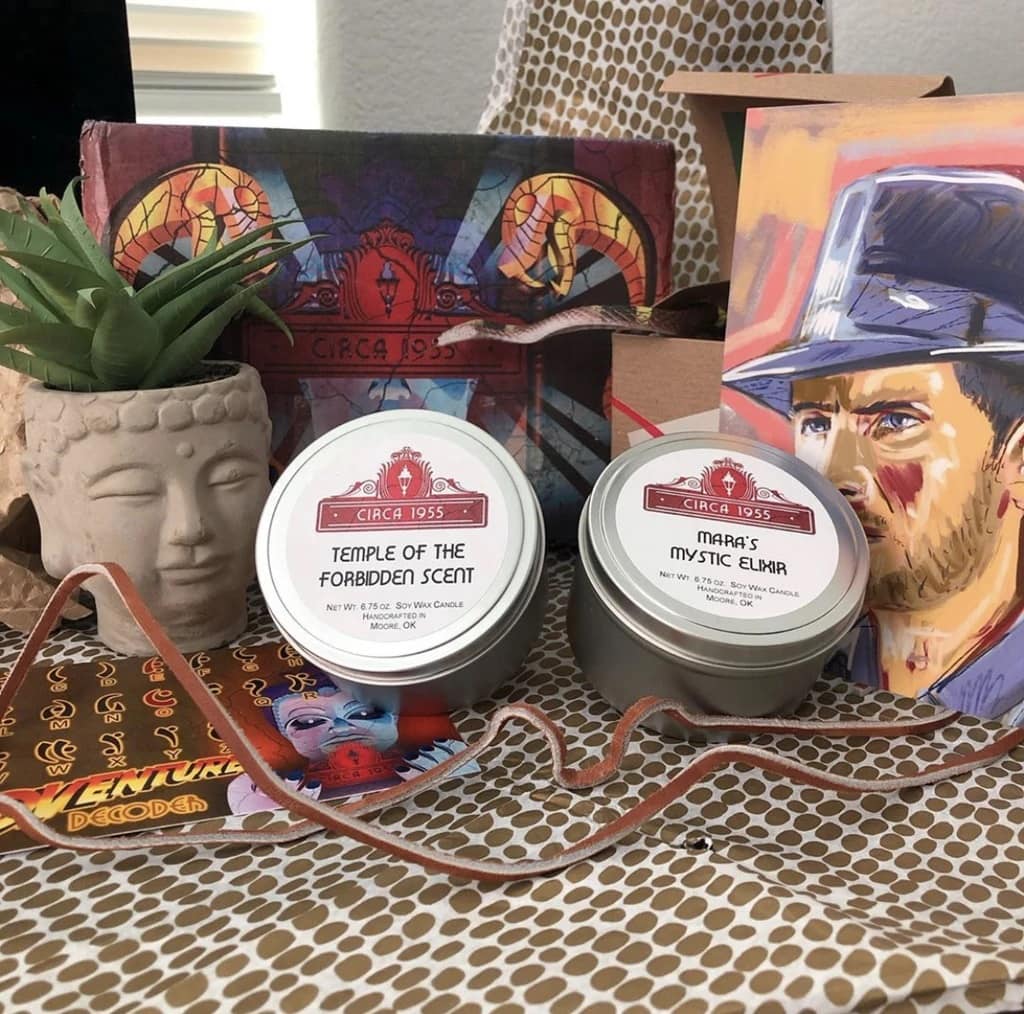 Image from: Circa 1995
Why We Love It: Circa 1955 is a candle subscription created by Disney fans for Disney fans. It delivers the magic to your door every other month. Leave your home smelling like the happiest place on Earth by lighting one candle up! Each box contains two large candle tins in Explorer and Sweet Treat scents, plus some fun extras. The Explorer scent is inspired by rides and attractions, while Sweet Treat is inspired by snacks and treats found in the park. Boxes revolve around a theme to make things more exciting for you! Past themes include Indiana Jones, Monsters Inc, The Haunted Mansion, and more!
Visit Circa 1955 Reviews for more details.
Price: Ships every 2 months for $49.99.
---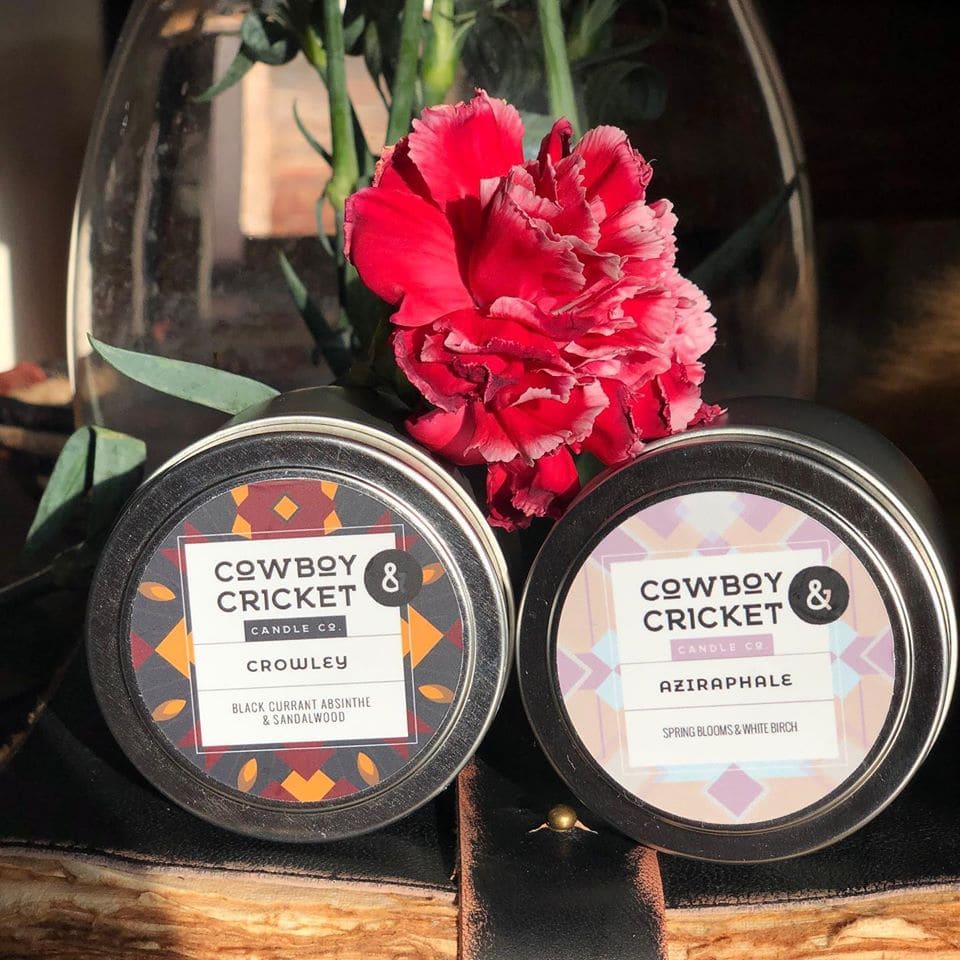 Image from: Cowboy & Cricket Candle Co
Why We Love It: Cowboy & Cricket Candle Co serves subscribers with extraordinary scents. It is a woman-owned business aiming to deliver quality scented candles to extraordinary people's doors every month. They have 3 candles subscription to choose from: Candle of the Month Club, where you'll get a candle blended with the new scent of the month plus a little surprise goodie; Pick your Scent Candle, where you'll receive a candle of your scent choice; and Double The Candles, which is the combination of the two (get one scent of the month + one of your choice), plus a special sticker or a surprise goodie. Each box includes 4 oz handmade soy wax candles with different themes each month, contained in a reusable seamless tin. You'll never run out of scents to try as there's always a new scent every month.
Price: Candle of the Month starts at $15, Pick Your Scent Candle costs $18 a month, and Double The Candles is priced at $40/mo. All subscription plans come with free shipping!
---
Image from: Monthly Wishes
Why We Love It: Monthly Wishes will surely grant your wishes with their themed subscription. They offer all-natural soy wax candles that are free of lead and zinc and totally cruelty-free! Each beautifully hand-poured 8 oz candle contains a hidden surprise, which will uncover once you light it up and wait for the candle to melt. The box also includes one fragrance spray, one 3 oz wax tart, a car air freshener, and two 1oz tart samples. Bewitched with lovely scents and enrapture yourself with pins to collect!
Price: Themed candle, freshener & tart subscription for $34.99 every month.
---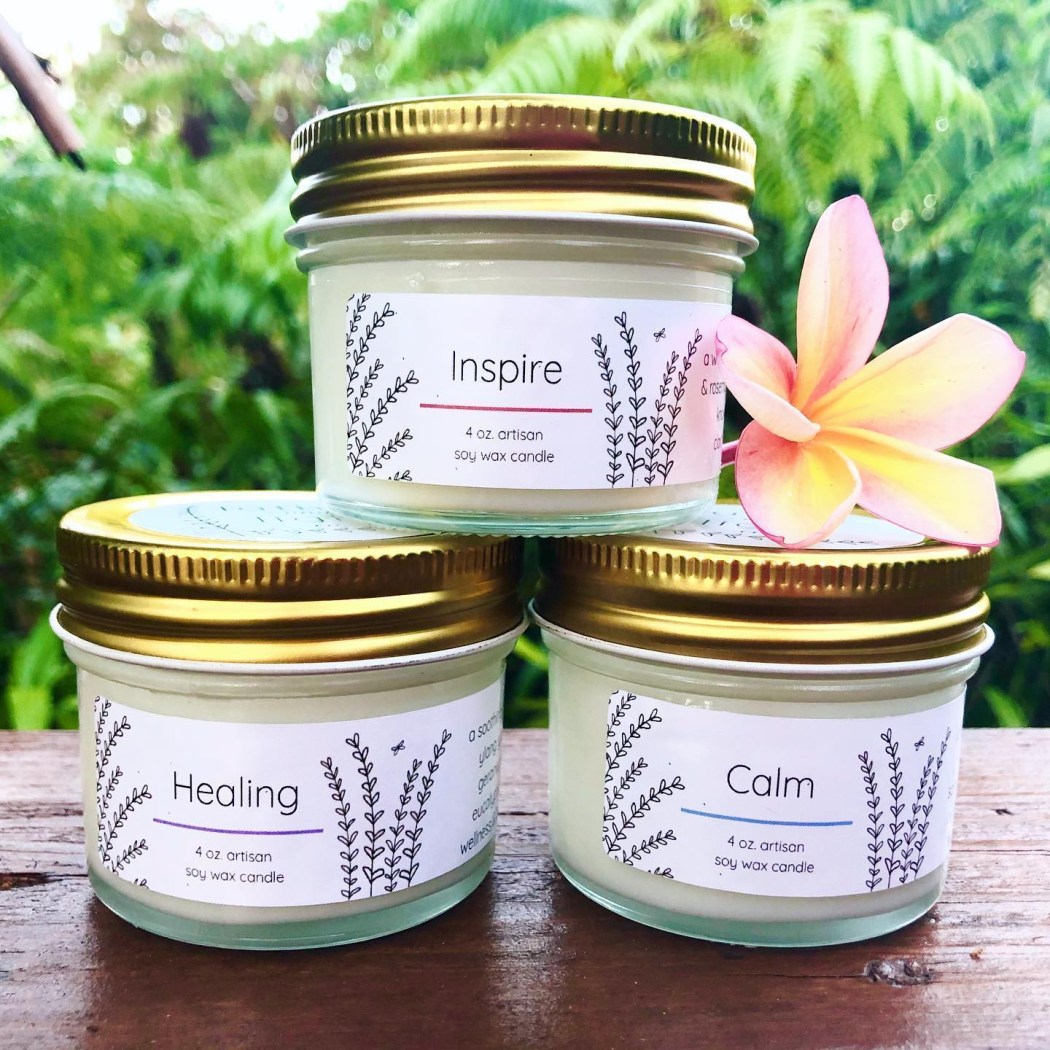 Image from: Lather and Light Co
Why We Love It: Pamper yourself with luscious scents to inhale. Lather and Light Co sends all-natural candles to help you heal, relax and uplift your mood. The Intention Candle Subscription gives you 1 or 3 candles (depending on how many you'd like to receive) with healing themes. Each all-natural candle is made in small batches using soy wax, essential oils, and wooden wicks for an added warm ambiance. You can also go for a Soap and a Candle Subscription and a Handmade Spa Box Subscription for a much-needed relaxing bath time as it contains spa goodies along with a candle!
Price: The Soap and a Candle Subscription costs $23.95 every other month; the Intention Candle Subscription costs $14.95 per month and the Soap Subscription Box costs $11.95 every month.
Deal: Get 10% off your first box! Use coupon code HELLO10.
---
Image from: Terra & Flora
Why We Love It: If you fancy candles and a piece of jewelry, Terra & Flora is the subscription you're looking for. Each box comes with stylish handcrafted everyday jewelry or two and an aromatic hand-poured all-natural soy candle. You also have the option to choose your preferred jewelry – gold or silver, or let them surprise you. All you have to do is place an order, and you'll have artisan candles to elevate your home and fashionable jewelry to wear!
Price: Get this box for $28.95 per month and receive a handcrafted jewelry and 4 oz scented soy candle!
---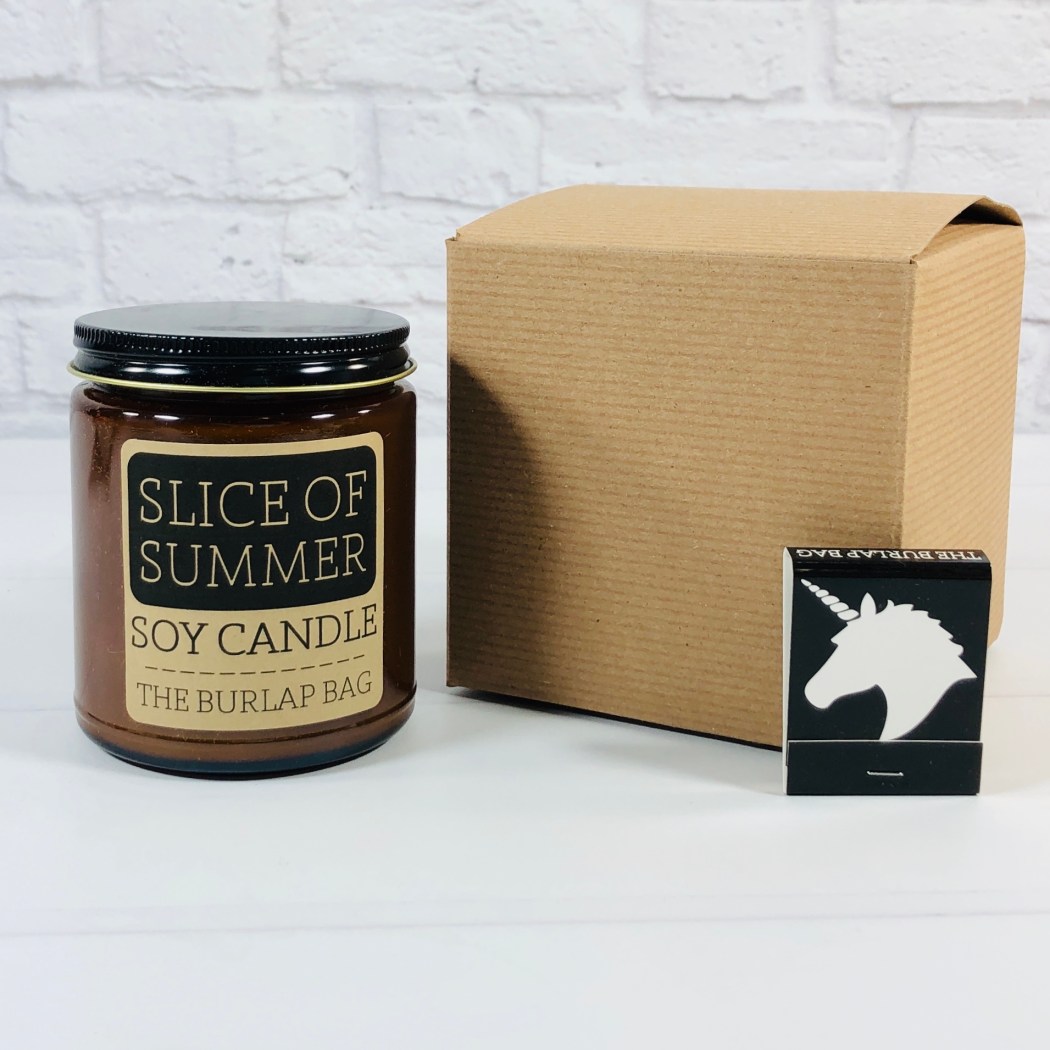 Image from: our review
Why We Love It: With The Burlap Bag, you'll surely relieve your stress! They craft candles using 100% soy in small batches to ensure quality. Each candle comes in a 9oz amber glass jar with a black metal lid and has 70+ hours of burn time with funny-named scents to humor you! These eco-friendly candles are enclosed in a cute gift box with a pack of unicorn matches so you can easily light one. Funny names include Clean Freak, King of Farts, Unicorn Puke, and more.
Aside from candles, they also offer soy wax melts and room spray. You can also get all three when you choose the Smelly Combo.
Read The Burlap Bag Reviews to know more about this box.
Price: Choose from: Candle Club $18 a month, Room Spray Club $10 a month, Soy Wax Melts Club $7 a month, or a combination of all 3 for $32 a month!
---
Image from: Yankee Candle Fragrance Flight
Why We Love It: Discover new potential favorite fragrances with Yankee Candle Fragrance Flight. This candle subscription makes a fun way to help you find scented candles to keep your home smelling good and feeling cozy. Grab the Fragrance Flight, take a short quiz regarding your scent preferences, and receive 3 curated candles handpicked by perfume experts just for you! As a subscriber, you'll get free shipping and 2x reward points to use on your fave candles.
Price: Receive 3 curated candles every quarter for $30.
---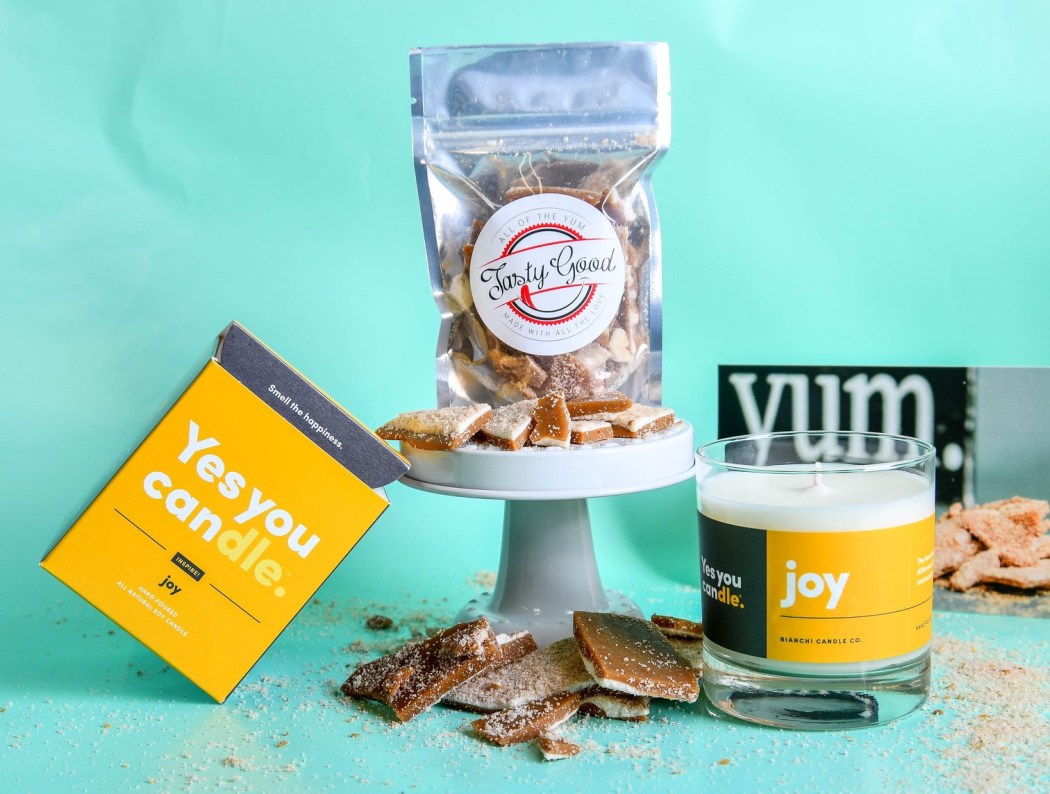 Image from: Bianchi Candle
Why We Love It: Find inspiration when you get luxury candles from Bianchi Candle Co. They encourage anyone to take time to relax and light a candle. Each candle they send is made with clean-burning wax infused with essential oil-based fragrance to help you find peace and tranquility. Get Yes You Candle of the Month and receive a 9.5 oz candle with 60+ hour burn time and an additional surprise gift! Or send it to a friend or family who might need a little inspiration. They also give back by supporting organizations and their mission each year. Not only do you have candles to inspire you, but you're also helping them pay it forward.
Price: Yes You Candle of the Month Club costs $30.
---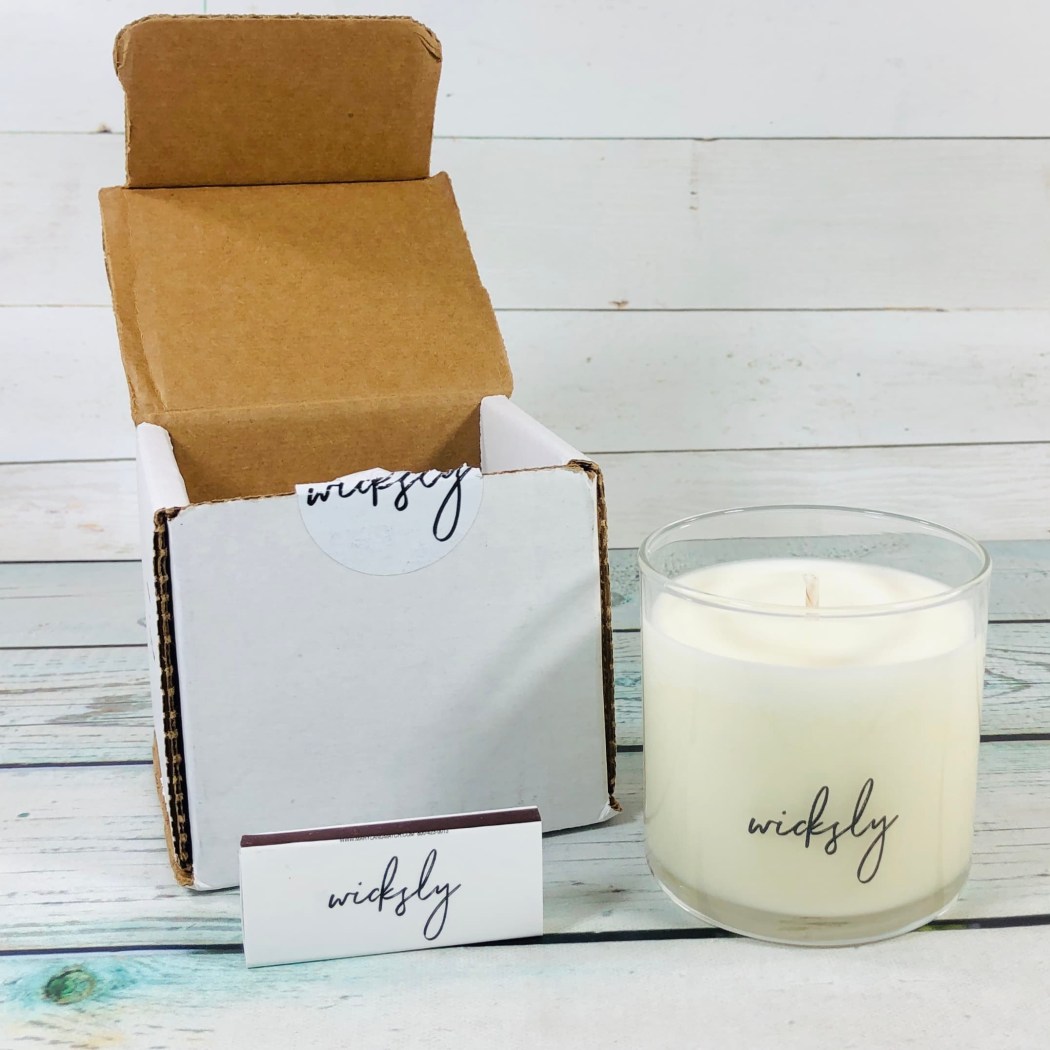 Image from: our review
Why We Love It: The best of elegant scented candles comes from Wicksly. Make your home smell even better when you lit up one. Each month, you'll receive a 5oz hand-poured candle with 40 hours of burn time. These non-toxic candles are made with 100% soy wax, free of lead, and infused with the finest fragrance oils to diffuse a pleasing aroma. A guilt-free way to treat yourself is just a click away. Subscribe and get luxury scented candles to burn each month. Just like they said, life's too short to not burn the good candle!
Check out Wicksly Reviews to know more.
Price: Luxury handmade candles with a surprise scent each month for $20.
---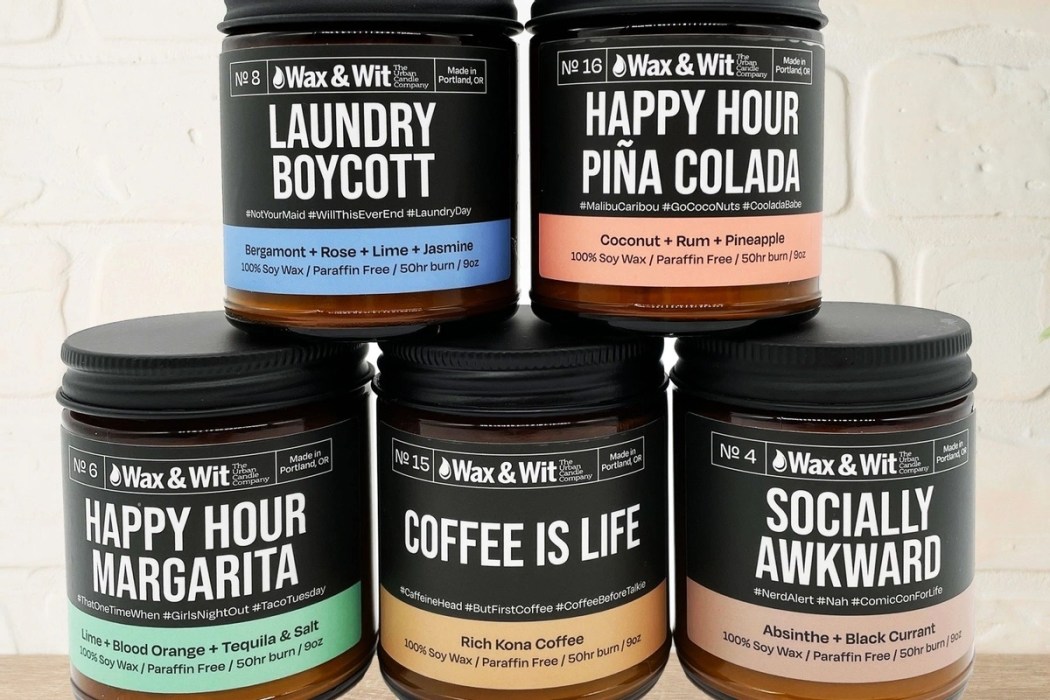 Image from: Wax & Wit Candle Club
Why We Love It: Wax and wit combined in this one candle subscription! Wax & Wit Candle Club sends the best candles every month, straight to your doorstep – no trips outside to get candles that'll light up the mood of your home! Every month, you'll receive one 9oz candle and one wax melt (6 cubes) made from 100% soy wax with sustainable ingredients and infused with high-grade fragrance oils. These products are all made with care and hand-poured in Portland, Oregon. Literally, a mood enhancer with lovely scents and witty punch lines! Candle names include I Wonder If Bacon Thinks About Me Too, Laundry Boycott, Socially Awkward, and more.
Price: Subscription costs $15.99 per month.
Deal: Get 15% off on your first subscription box! Use coupon code WAXWIT15.
---
And that sums up our list of the best candle subscription boxes! Have you chosen which candle box to try? Share it with us in the comments!
Make sure to check out our list of all the best subscription boxes in every category to find more subscriptions!
Say Hello to More Subscription Boxes for Home and Household Supplies!