Are your walls and corners feeling a little lackluster lately? It's time to bring in beautiful plants and turn your space into a relaxing green paradise! But don't worry, you don't have to be a plant expert to create a lush and thriving garden. All you need is a plant subscription box!
No need to put on your shoes and head out to the plant store – with a plant subscription box, your new green friends will come straight to your doorstep! These boxes offer more than just the greenery, too. You'll receive a curated selection of plants and all the gear you need to care for them, from cute little pots to gardening tools. Depending on your subscription plan, you might get succulents that can handle a little neglect, air plants that can hang out anywhere, indoor houseplants that thrive in low light, or outdoor plants that can withstand any weather.
Show More (6 items)
Plant subscriptions are for anyone who wants to add some natural beauty to their living or work space. Plant enthusiasts can use subscription boxes to expand their collection and try out new varieties, while busy professionals can make gardening more convenient and enjoyable by subscribing to a plant box. Additionally, apartment or city dwellers who don't have access to a garden or outdoor space can bring some greenery into their homes with a subscription box.
Ready to get started? Check out our list of the best plant subscription boxes – they'll provide you with fabulous plants and all the goodies you need to care for them, delivered right to your doorstep.
The Top 12 Plant Subscription Boxes For A Greener Living Space!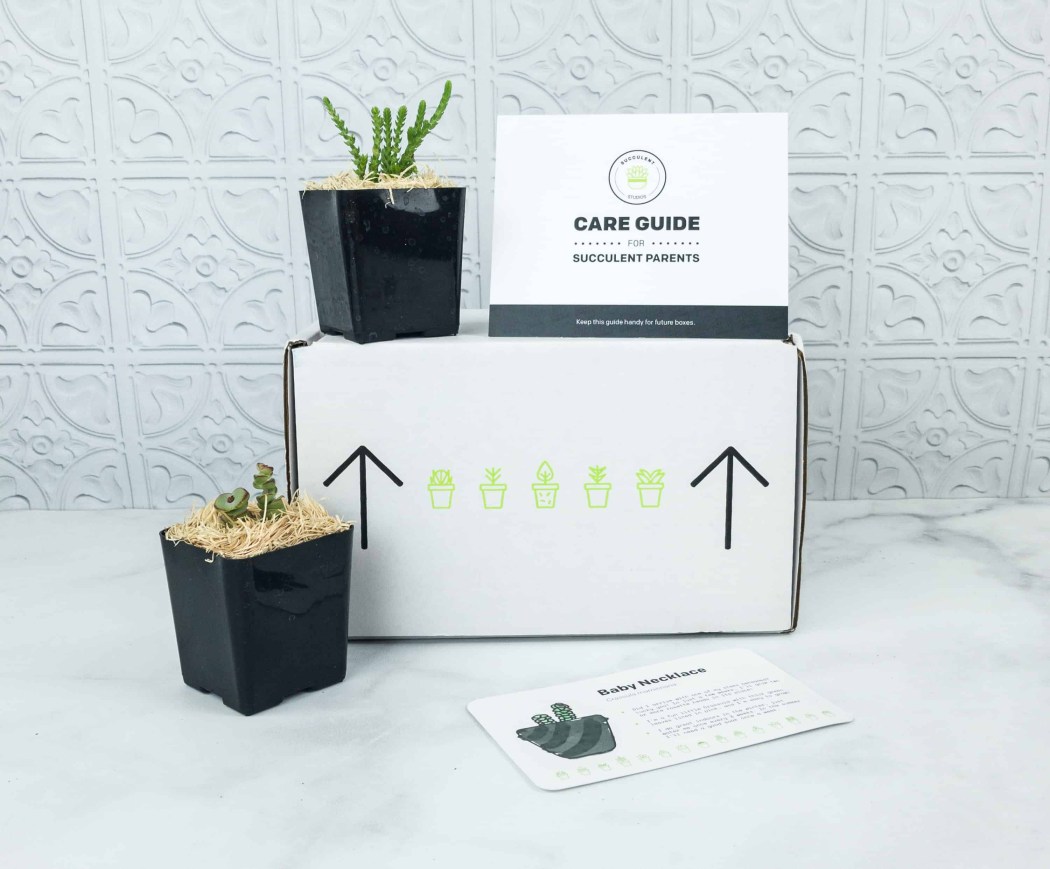 Image from: our review
Succulent Studios brings a unique variety of succulents from Southern California every month straight to your door! They hand-select two different 8-week-old, baby-potted succulents from the hundreds of different types of hardy succulents and cacti grown at their nursery. These will arrive in 100% plastic-free packaging and safely potted in biodegradable pots with handling and care instructions to help them prosper and help you be the best plant parent you can be! It's the perfect pop of color you need to liven up your home's mood.
Deal: Get $2 off your first month + FREE Shipping! Use coupon code CACTUSDEAL.
---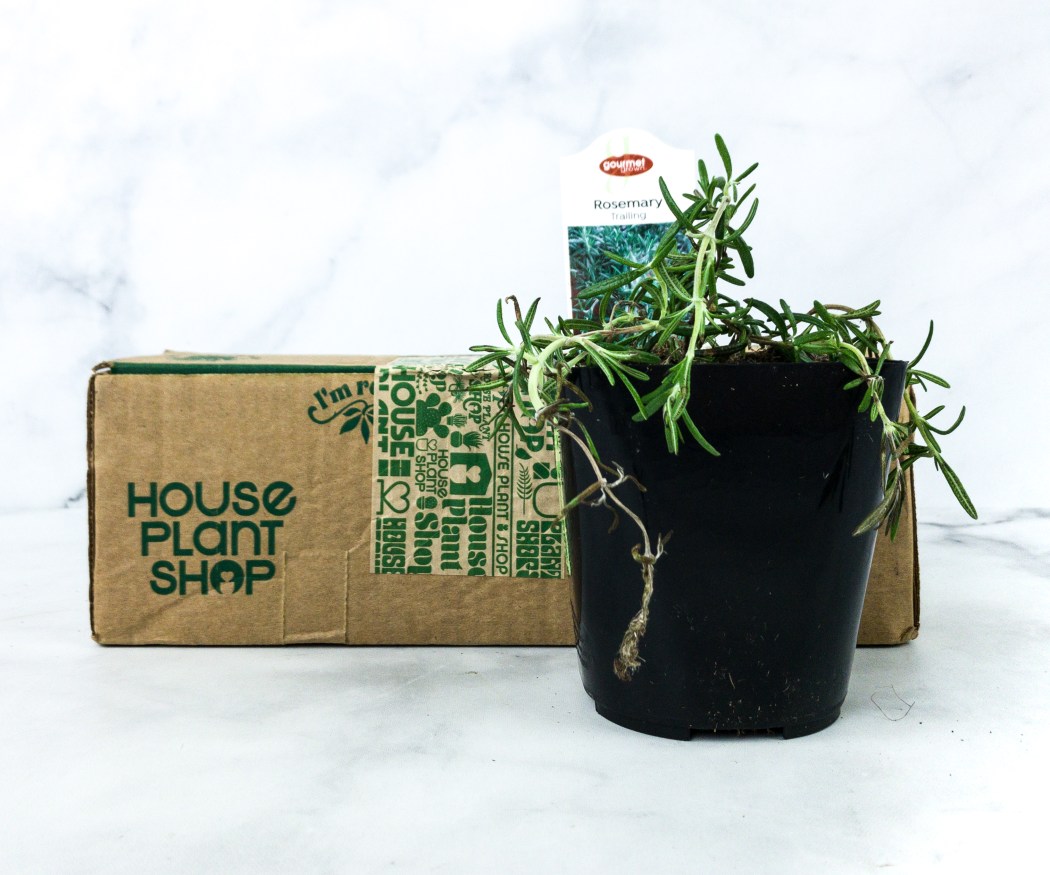 Image from: our review
House Plant Box is one unique plant subscription offering a variety of plants that'll turn your simple space into a mini jungle, including house plants, succulents, air plants, plant cuttings, and seeds. Choose a subscription plan and receive the type of plant your green thumb wants most, along with a detailed care guide to help them thrive. Maybe you'll even discover new plants you're not familiar with! Your plant will arrive in a plastic nursery planter with soil. It's a chance to expand your plant collection and watch them grow. Some of the past plants they've sent subscribers include fern varieties, ivy, palm plants, hoyas, and more!
---
Image from: our review
The perfect plants to boost your space' mood and aura come with every shipment of BloomsyBox. Their Plant Subscription sends you a new vibrant plant to add to your home every month, sourced from one of their eco-friendly farms! Selections vary, and plants come in a contemporary ceramic pot, making it easy for you to cultivate a plant collection. Boxes also include care instructions with tips to ensure they will grow well and thrive. No green thumb required! For fresh blooms, BloomsyBox also offers several farm-favorite subscriptions to help you add a pop of color to your home.
---
Image from: Gardyn
Gardyn gives you all the chance to grow your own garden anywhere you wish, so with a fully automated garden tower that you can set up indoors! It only needs minimal work to do its magic and can plant 30 plants at the same time, even without direct sunlight and a waterline — the LED lights will serve as its sunshine source! Just fill the base with water and monitor everything through an app you can easily download on your phone! The AI does it for you, so you don't have to.
Deal: Get $100 off on your Gardyn Home Kit order! Use coupon code HELLO.
---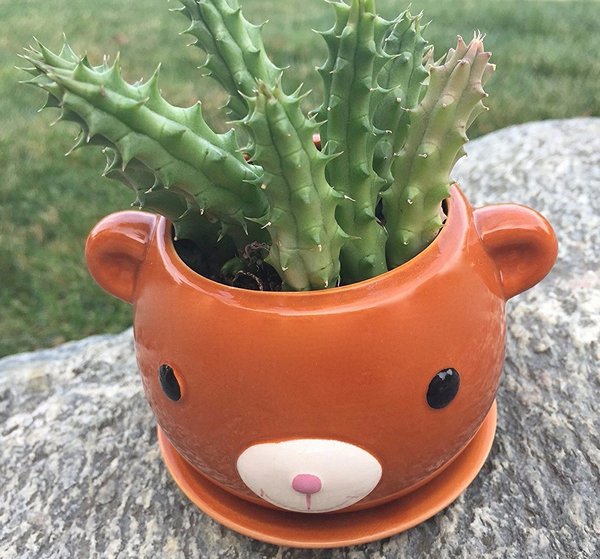 Image from: Succulent Lovers
Succulent Lovers serves plant lovers with a new variety of succulents every month. They feature at least three different types of easy-to-grow, hard-to-kill succulents arranged beautifully in a ceramic, glass, or concrete planter. There are three available options, ranging from cuttings to large arrangements, and it's your choice which to pick, depending on your preferences! In addition, each month's planter design is new, making it more enjoyable to collect and tend succulents. So if you're looking for a variety, this subscription is it!
---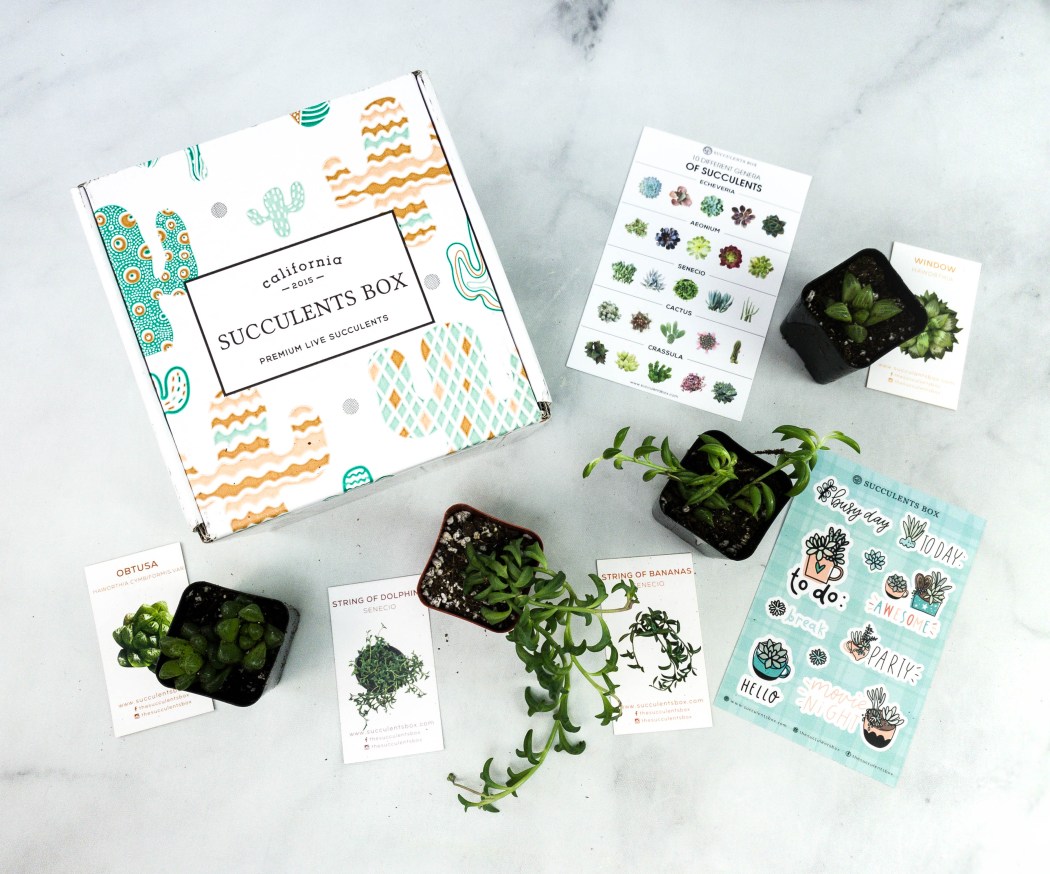 Image from: our review
If you love to tend low-maintenance plants, Succulents Box is the subscription for you! Every month, they come up with a succulent surprise for succulent lovers! They have flexible options, so it's worth a shot if you plan to go green. Depending on which box you choose, you'll get one to four succulents, a mix of an air plant and a succulent, or just an air plant. Plus, free plant labels! Also, everything they offer is locally grown in California. You may also opt to have them delivered in clay pots or not — your choice! First boxes also include care cards to help your plants thrive.
Deal: Get $5 off your first box! Use coupon code BOX5.
---
Image from: Just Greenery by Just Deco
Just Greenery by Just Deco is your one-stop shop for faux greenery and dried florals to spruce up your home! You no longer have to search your local stores to find the best ones to decorate your home with, as this subscription sends them straight to your door. Every season, you'll receive just the perfect collection to refresh your home with unique greenery arrangements, plus a how-to guide so you can do it all right. Choose from three subscription options – The Crown (seasonal wreath), Spruce Up (bouquet), and Full Bloom (bouquet and wreath), to give your home its needed botanical look!
---
Image from: The Sill
Although subscriptions are paused for now, The Sill lets you shop plants until you drop! Depending on which plant you choose, you can expect it to be delivered right to your doorstep with no hassle at all. Your new plant is sourced from local growers, and it comes with a chic ceramic planter to beautify your space. There are options for large plants, easy-care plants for beginners, pet-friendly plants for loving pet parents, and low-light tolerant plants. Some plant choices even give you the option to select the plant size, the style of the planter, and the color too! It's the best subscription bet if you wish to grow your potted plant garden!
---
Image from: our review
Add vibrant colors and wonderful fragrances to your home with fresh flowers from Enjoy Flowers! It is a farm-to-door flower subscription service that sends you long-lasting and lovely blooms once a month. Their Garden Collection delivers a unique bundle of freshly cut farm-favorite varieties that will surely take your stress away. Each bouquet contains 30-35 stems of the best seasonal blooms, which may include roses, carnations, hydrangeas, and more! Everything is sourced from their lush eco-friendly gardens to give you flowers at the best prices!
---
Image from: Horti
Horti helps you build confidence in plant care! This indoor plant subscription delivers easy-to-care-for plants to your door every month. Depending on your chosen plan (New to planting, Pet-friendly, Horti's pick), they'll send you a handpicked plant with a pot and saucer. Some months, you'll receive planting tools or accessories, along with fun exercises instead of a pot. You'll make your way through your growing success because they'll be there to guide you every step of the way! You can opt for a month-to-month subscription, quarterly plant subscription, or rare plant subscription for bespoke and highly desirable plants. And as promised, you'll never receive the same plant twice!
Deal: Get 10% off your first month of subscription! Use coupon code WELCOME .
---
Image from: Lunarly
Self-care and plant care go hand in hand with Lunarly. This subscription gives healing to your mind by sending houseplants along with wellness products, tools for mindfulness, and more! Every month, the plant you receive comes with a guide on how to keep them alive and thriving, including water, soil, toxicity, and light recommendations. What makes it unique is that every box has moon names and includes gemstones as well! FYI: The plant comes every other month, alternating with a bespoke hand-poured natural candle with a scent themed to the new moon.
---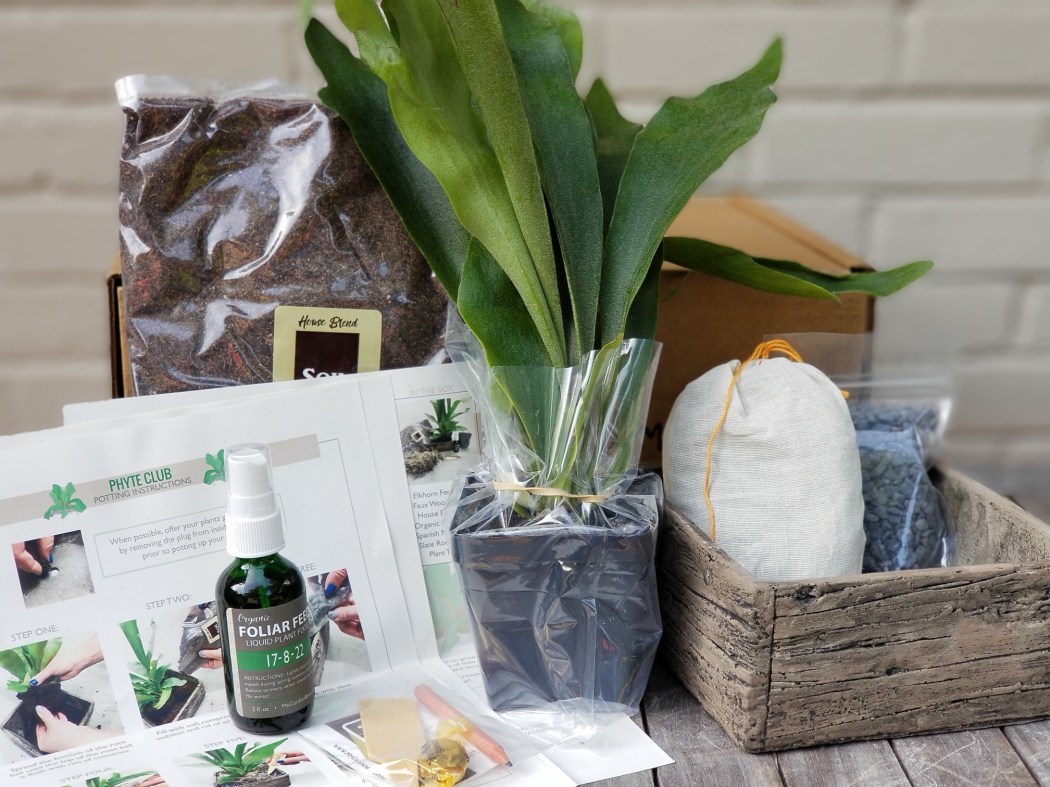 Image from: My Garden Box
My Garden Box brings the garden inside your home as they send a box of custom-crafted garden collections monthly. Each box contains everything you need to achieve your goals for your gardening projects, like live plants, chic planters, growing media, and extra accents. It also comes with visually illustrated instructions, simple garden care tips, and properly portioned ingredients to make assembly easy, plus fun plant facts! It's simply rewarding!
---
And there you have it, the list of the best plant subscription boxes this 2023! Which of these subscriptions are you most excited to try?
Looking for more? Check out our full list of the best subscription boxes in every category!