Plants sure add a pop of color to any space. With luscious greens, it gives off a relaxing ambiance that relieves stress! Plant parents can save a trip to the nursery by having their desired plants delivered at home. With plant subscription boxes, you'll receive the gift of greenery and be able to build a mini jungle indoors! Whether beginner or seasoned, they have a myriad of options. They'll send instructions to help your plant thrive and guide you every step of the way.
If you're still searching for plant subscriptions to spruce up your home, worry not! We've asked our green thumb readers to vote on the ones they think are the best! They've responded, and we gathered them all on this list. Here are the best plant subscription boxes for plant parents as chosen by our dear readers!
The Top 12 Plant Subscription Boxes for 2022 – Reader's Choice!
Image from: our review
What You Get: Discover the interesting world of plants with The Plant Club! Each month, you will receive a houseplant variety with cute containers and accessories. It also includes a custom blend potting mix, along with hand-illustrated assembly instructions and other curious extras to make the process more fun and exciting! The subscription lovingly packs everything you need, so you can easily assemble and care for your plant. Even during the cold season, the boxes are winterized!
Read The Plant Club Reviews to know more!
Price: You can subscribe for $39 each month, or get the 3, 6, or 12 month pre-paid subscriptions and save more!
---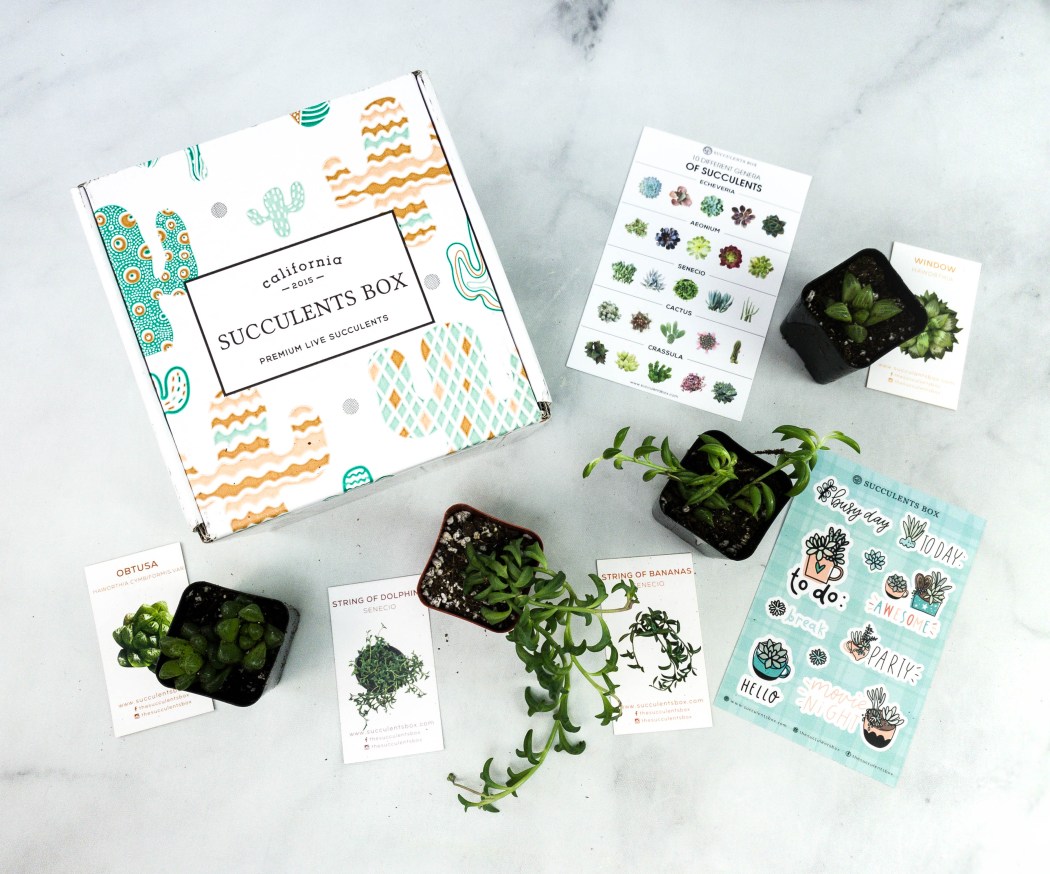 Image from: our review
What You Get: If you love to tend low-maintenance plants, Succulents Box is the subscription for you. Every month, they come up with a succulent surprise for succulent lovers! They have flexible options, so it's worth a shot if you plan to go green. Depending on which box you choose, you'll get one to four succulents, a mix of an air plant and a succulent, or just an air plant. You may also opt to have them delivered in clay pots or not, your choice! First boxes also include care cards.
Learn more about the subscription on Succulents Box Reviews.
Price: Subscriptions start at $5.50 a month.
Deal: Get $5 off your first box! Use coupon code BOX5.
---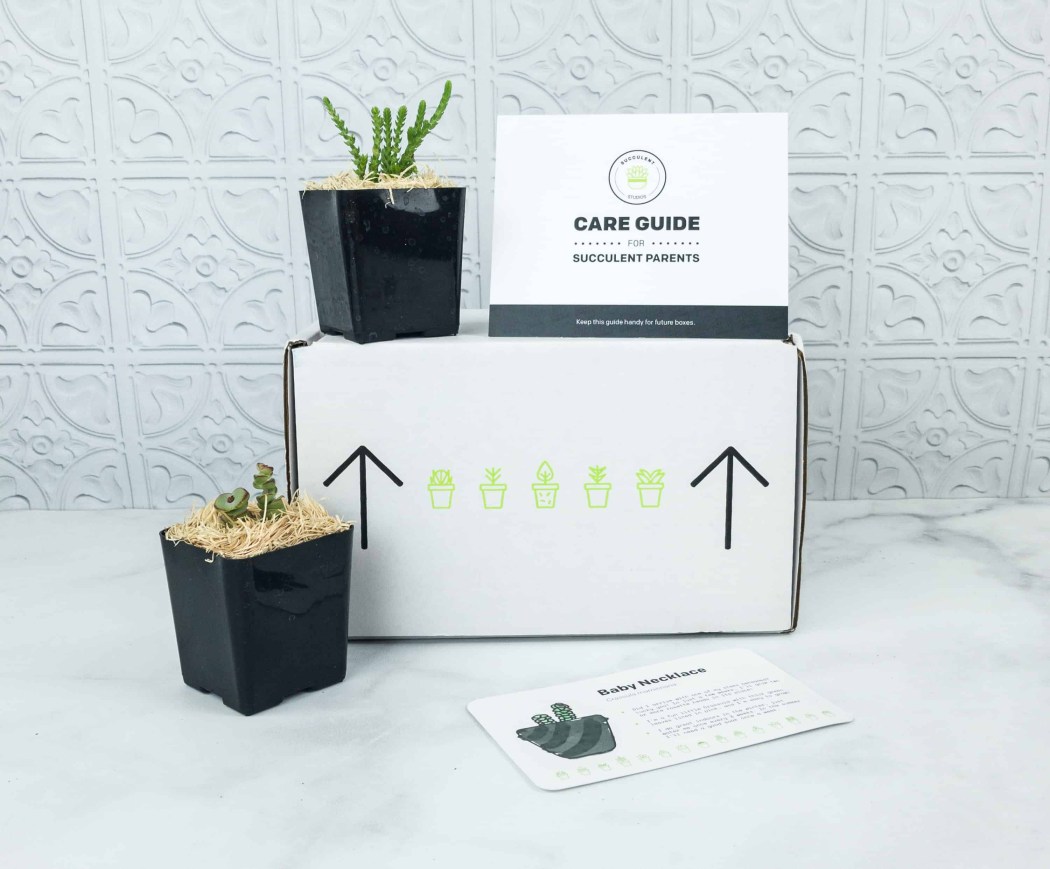 Image from: our review
I love all of my succulents -Kristy
What You Get: Succulent Studios brings a unique variety of succulents from Southern California every month straight to your door! They hand-select two different 8-week-old, baby-potted succulents from the hundreds of different types of hardy succulents and cacti grown at their nursery. These will arrive in 100% plastic-free packaging and safely potted in biodegradable pots with handling and care instructions to help them prosper. It's the perfect pop of color you need to liven up your home's mood.
Visit Succulent Studios Review for more info!
Price: Subscription costs $10 a month + shipping fee.
Deal: Get $2 off your first month + FREE Shipping! Use coupon code CACTUSDEAL.
---
Image from: our review
What You Get: Add vibrant colors and wonderful fragrances to your home with fresh flowers from Enjoy Flowers! It is a farm-to-door flower subscription service that sends you long-lasting and lovely blooms once or twice a month. You can choose from the following subscription styles: Signature, Farm Fresh, or DIY, then decide on your bouquet size and delivery frequency. Receive unique varieties of freshly cut flowers sourced from their lush eco-friendly farms in Colombia (no middlemen) to give you flowers at the best prices!
Check out Enjoy Flowers Reviews to see more!
Price: The Farm Fresh and DIY collection start at $49/shipment, while the Signature blooms start at $59/shipment. Save more on longer plans!
Deals:
---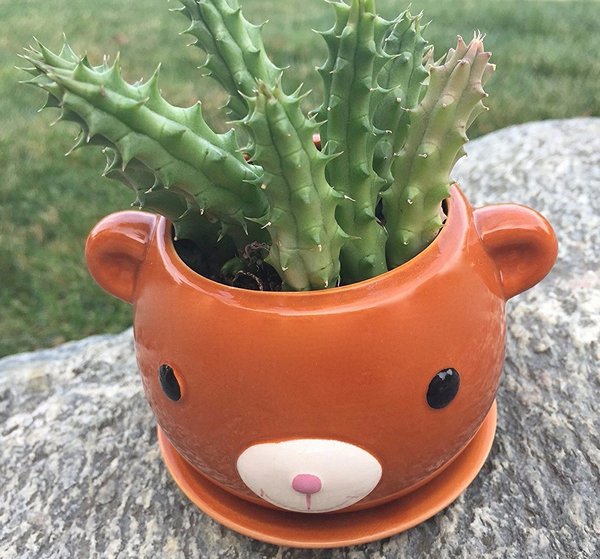 Image from: Succulent Lovers
What You Get: Succulent Lovers serves plant lovers with a new variety of succulents every month. They feature at least three different types of succulents, arranged beautifully in a ceramic, glass, or concrete planter. There are three available options, and it's your choice to pick! In addition, each month's planter design is new, making it more enjoyable to collect succulents. If you're looking for a variety, this subscription is it!
Price: Subscriptions start at $11 a month.
---
Image from: Horti
What You Get: Horti helps you build confidence in plant care! This indoor plant subscription delivers easy-to-care-for plants to your door every month. Depending on your chosen plan (New to planting, Pet-friendly, Horti's pick), they'll send you a handpicked plant with a pot and saucer. Some months, you'll receive planting tools or accessories instead of a pot. You'll make your way through your growing success because they'll be there to guide you every step of the way!
Price: The subscription is $28 month to month.
Deal: Get 10% off your first month of subscription! Use coupon code WELCOME .
---
Image from: The Sill
What You Get: The Sill is a plant subscription that sends a hand-potted plant each month with care instructions. You can choose from 2 types of subscriptions: Classic Plant subscription or Pet-Friendly Plant subscription, which is the best option for loving pet parents. You can also select the plant size and color of the planter. After your first three months, you can pause, cancel, or continue your subscription if you wish to grow your potted plant garden!
For more boxes like this, check out our Plant Subscription Boxes!
Price: Classic Plant subscription costs $60 a month, and Pet-Friendly Plant subscription costs $65 a month.
---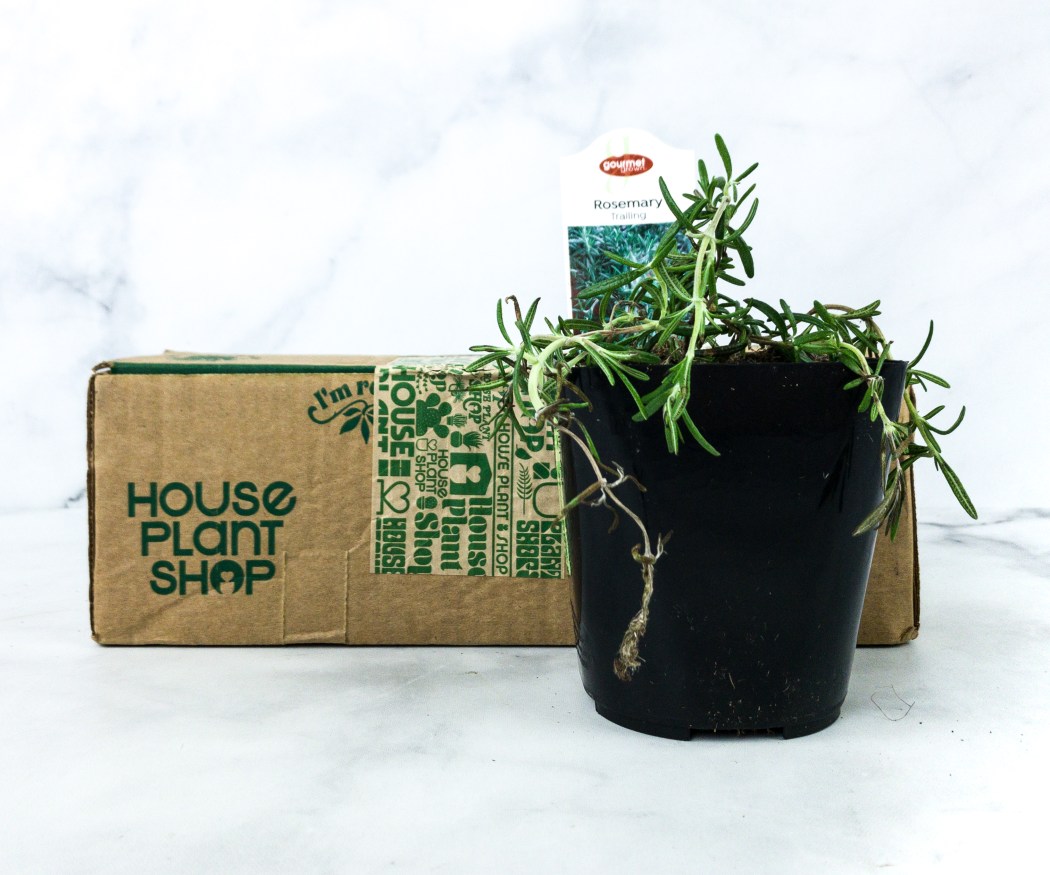 Image from: our review
What You Get: House Plant Box is one unique plant subscription offering a variety of plants that'll turn your simple space into a mini jungle, including house plants, succulents, air plants, plant cuttings, and seeds. Choose a subscription plan and receive the type of plant your green thumb wants most, along with a detailed care guide to help them thrive. Expand your plant collection and watch them grow!
Learn more about the subscription on House Plant Box Reviews.
Price: Choose from different box options starting at $15.99 a month.
---
Image from: Lunarly
Love this box.   I get a plant every other month.  They come well packaged and directions on how to take of them
What You Get: Self-care and plant-care go hand in hand with Lunarly. This subscription gives healing to your mind by sending houseplants along with wellness products, tools for mindfulness, and more. Every month, the plant you receive comes with a guide on how to keep them alive and thriving, including water, soil, toxicity, and light recommendations. What makes it unique is that every box has moon names! FYI: The plant comes every other month, alternating with a bespoke hand-poured natural candle with a scent themed to the new moon.
Price: The monthly plan costs $49.99. Price drops when you choose longer plans.
---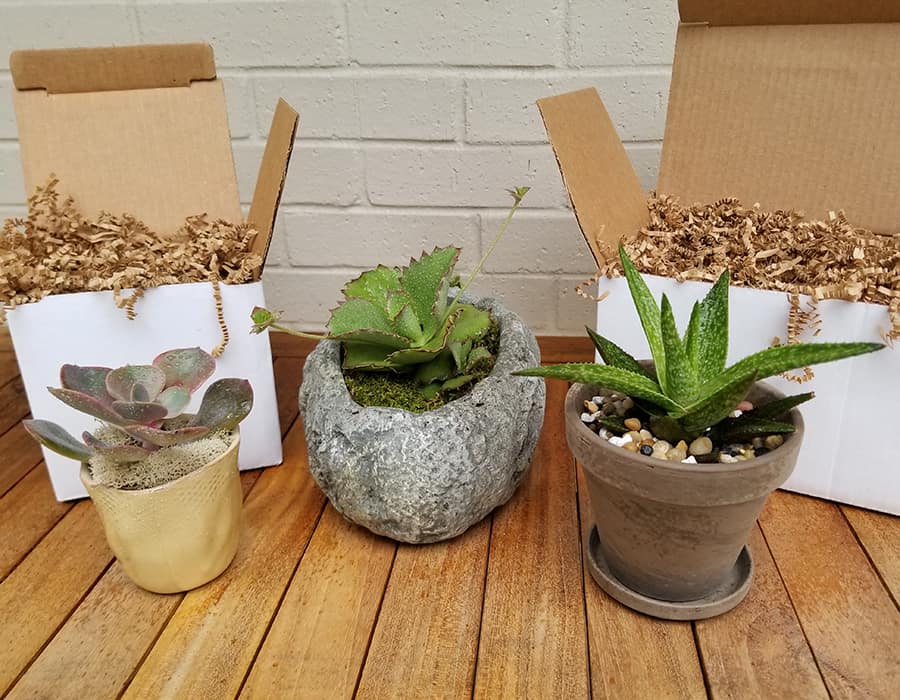 Image from: Succulents Monthly
What You Get: Succulents Monthly delivers an experience revolving around low-maintenance succulents! Each month, you'll receive a handpicked succulent plant with a uniquely designed pot to plant it in. Along with it comes soil, plant-care items, and cool extras that'll make your plant-loving life enjoyable! Boxes also include hand-illustrated instructions and fun facts about your new succulent to help you get familiar, as well as help you in your journey of building a plant collection.
Price: Get the box for $32 a month, plus shipping. Or prepay for 3, 6, or 12 months to save more!
---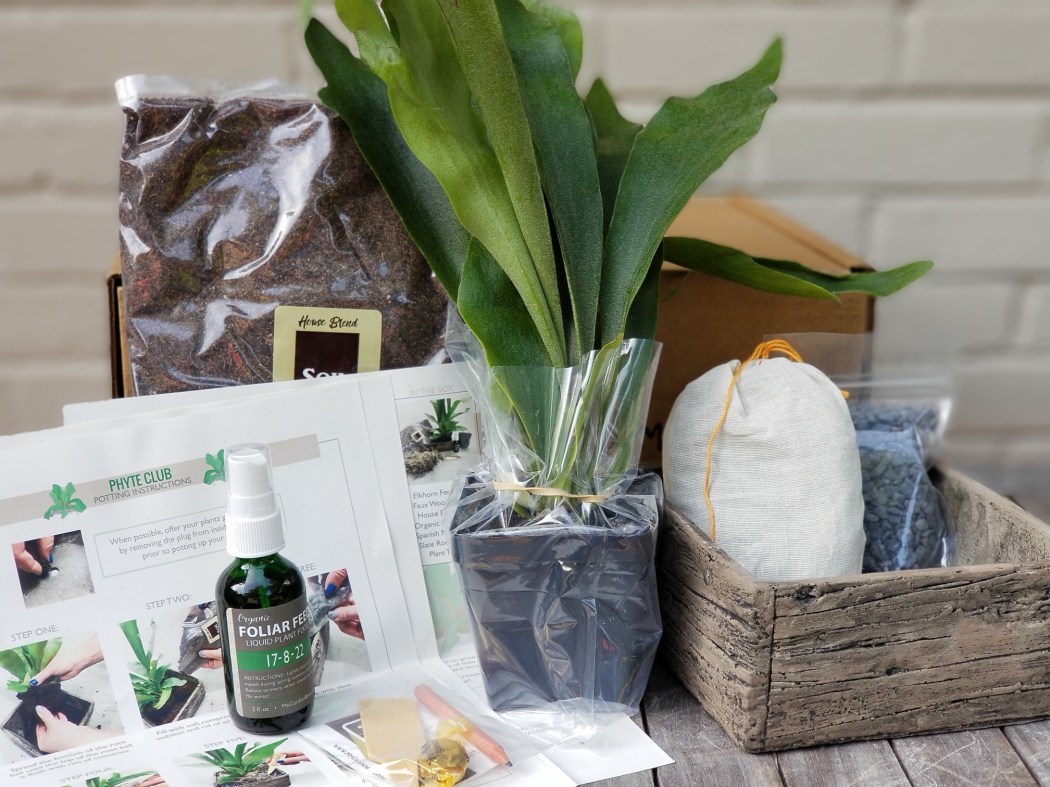 Image from: My Garden Box
What You Get: My Garden Box brings the garden inside your home as they send a box of custom-crafted garden collections monthly. Each box contains everything you need to achieve your goals for your gardening projects, like live plants, chic planters, growing media, and extra accents. It also comes with visually illustrated instructions, simple garden care tips, and properly portioned ingredients to make assembly easy, plus fun plant facts! It's simply rewarding!
Check out My Garden Box Reviews to see more!
Price: The subscription costs $50 each month.
---
Image from: our review
If you like fresh flowers. Enjoy! -vodakira
What You Get: The perfect plants to liven up your space come with every shipment of BloomsyBox. Every month, they'll send you a new vibrant plant to add to your home! Selections vary, and plants come in a contemporary ceramic pot, making it easy for you to cultivate a plant collection. Boxes also include care instructions with tips to ensure that they will grow well and thrive!
BloomsyBox also offers a flower subscription. See BloomsyBox Reviews for more details!
Price: Plant subscription costs $59.99 monthly.
Deal: Get 5% off discount any subscription, any plan! Use coupon code HS19.
---
And there you have it, the award winners of the best plant subscription boxes this 2022! Have your favorites made it on the list?
Looking for more? Check out our full list of the best subscription boxes for 2022!
Say Hello to More Subscriptions To Start Your Plant Parent Journey!