Fishing is a fast-growing recreational activity. It's one of the healthiest hobbies that one can dedicate their time to. For some, it's also a competitive sport of catching some of the largest or even the rarest fish available. Getting the best fishing gear and tools is really an advantage in this kind of activity, so we are here to share with you where you can get the best fishing gear to help you get your game on and maximize the experience.
Fishing subscription boxes provide any angler, experienced or not, with quality fishing gear they can use to dive into this hobby. Whether recreational or professional, these subscription boxes allow anyone to discover the newest and the latest fishing items on the market. These fishing subscription boxes include high-quality lures, tackles, and baits, and some even offer fishing apparel, so you can comfortably fish anytime and anywhere. Some offer just the baits and lures, while others throw in additional surprises too!
Whether you're freshwater fishing, saltwater fishing, or fly fishing, there's an available box tailored to supply your needs and take that fishing game to the next level! Time to reel that line in and see the best fishing subscription boxes listed below.
The Best Fishing Subscription Boxes for Anglers!
Image from: Freestone Fly Fishing Company
What You Get: If you're specifically into fly fishing, Freestone Fly Fishing Company is your new best friend! This subscription brings the fly shop to your door every month, feeding anglers all over the world with quality fishing products. Each box is jam-packed with a variety of guide-selected premium flies and other fishing goodies that'll help you get into the waters and fish! It also includes awesome weatherproof vinyl stickers featuring local artist's artworks, plus a comprehensive Fly Guide with tips and tricks, exclusive contents, and fun facts about fishing. Subscribers will also get a 1-year membership to Trout Unlimited, a non-profit organization dedicated to the conservation of freshwaters.
Price: The subscription costs $39.95 per month.
---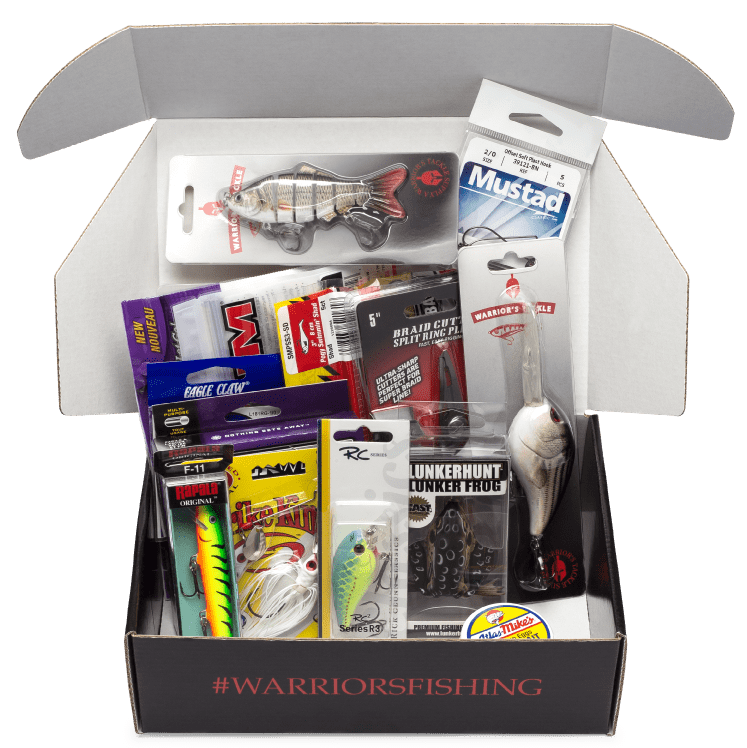 Image from: Warriors Tackle Supply
What You Get: Warriors Tackle Supply delivers the newest and hottest fishing products available in the market at affordable prices. They allow subscribers to discover quality products that both beginner and expert anglers can use to fish. Upon sign up, subscribers will be asked to choose their preferred box size – STD (approx. $40 in value), XL (approx. $50 in value) and Pro (with over $70 in value), and favorite species to fish so the team can customize your box. Each package contains various lures for different situations. It also includes a Premier Warriors Tackle item and other top-quality gears from Barkley, Rapala, Strike King, Lucky Craft, Keitech, and many more. This subscription is ideal for beginners and experts alike. What's even commendable about this subscription is they donate to organizations that meet the immediate needs of the true warriors, our veterans!
Price: Subscriptions start at $26.99 per month.
Deal: Get $5 off on your first box! Use coupon code SAVE5.
---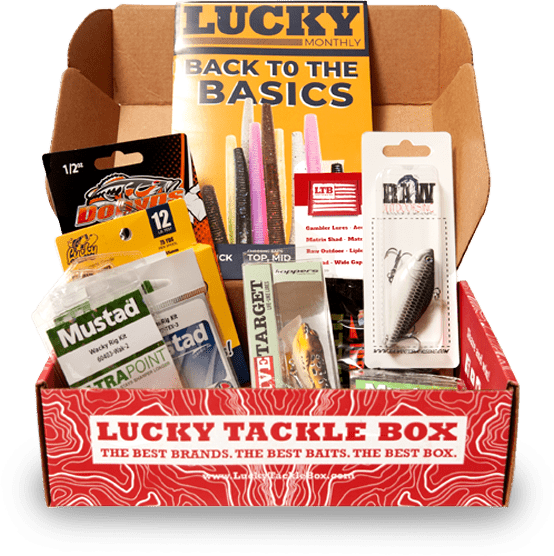 Image from: Lucky Tackle Box
What You Get: Lucky Tackle Box lets you fish like a pro to catch the biggest fish you could ever imagine with their monthly selection of posh fishing gears that professional anglers use! Get the complete gear for your next fishing adventure and learn more tips and tricks, all in just a box. Each package comes with 5-16 products (depending on your chosen plan), a monthly magazine full of information about fishing, and 3 YT videos, which explain techniques for each product. You can choose from three different plans they currently offer: Classic (5 items for crappie/panfish), Classic XL (7 items for bassXL/multi-speciesXL), and Classic Extreme (13-16 items for bass/multi-species tournament). Items inside the box include baits, lures, terminal tackle, soft plastics, accessories, and fun extras. So gear up and reel it in!
Price: Monthly subscriptions start at $17.99 for Regular, $26.99 for XL, and Tournament for $46.99.
---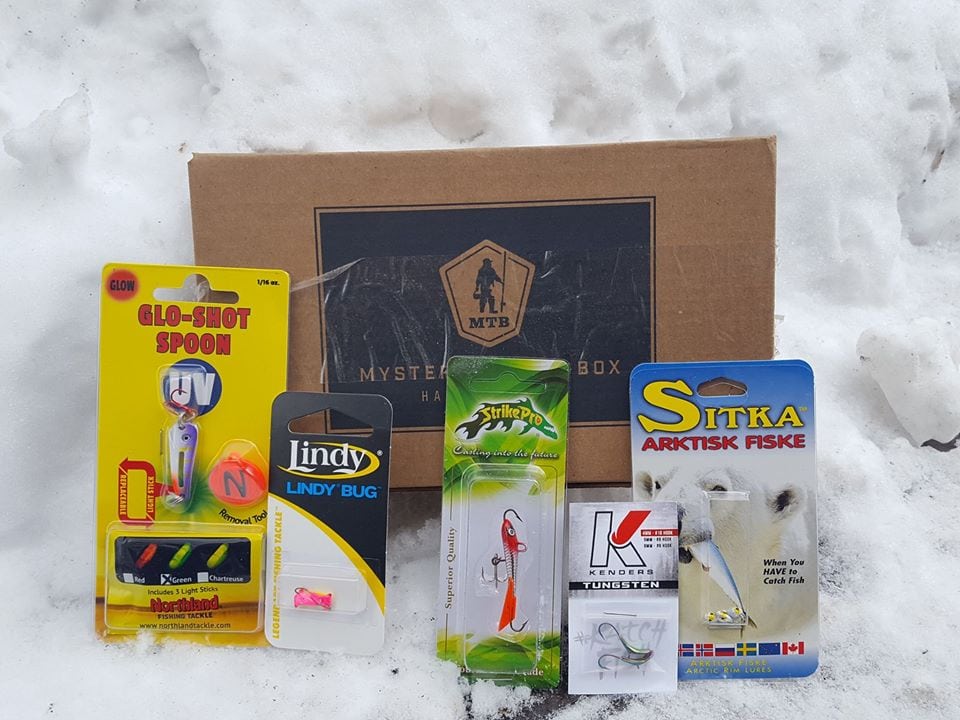 Image from: Mystery Tackle Box
What You Get: Mystery Tackle Box is a fun and easy way to discover the best fishing tools and gear out there! For an exceptional fishing experience, they send perfectly paired lures and tackles in every box. Each box is filled with a variety of quality fishing products from known and emerging manufacturers. You can also expect some limited edition fishing stuff, as well as access to helpful how-to videos and expert content. There are three available subscription plans to choose from: Regular, Pro, and Elite. To help personalize the subscription, you also have the option to select the species you want to fish! They even give up to 40% off retail purchases, plus other member perks like free shipping!
Price: You can get the Regular box for $19.99 each month, while the Pro is $29.99, and the Elite plan is $39.99 each month. 
---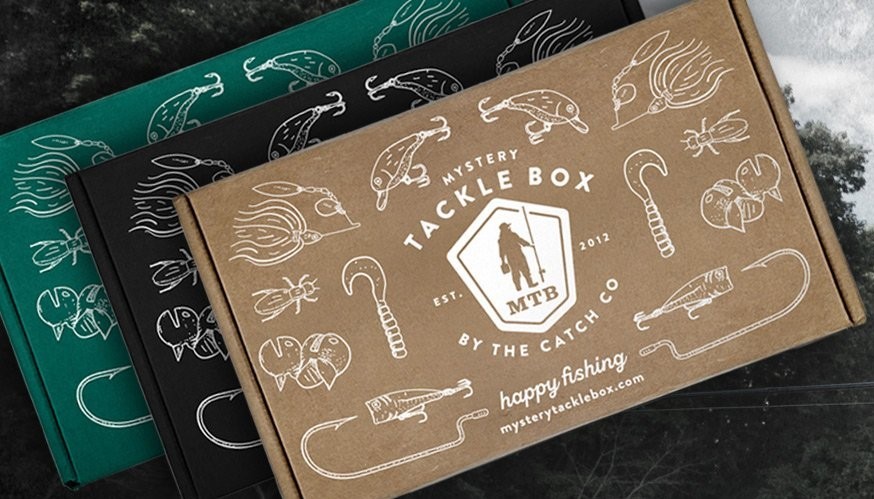 Image from: Karl's Club
What You Get: Take your fishing game to the next level with Karl's Club (from the purveyors of Mystery Tackle Box!). This membership service gives you the best fishing equipment and gear for less, so you can fish worry-free! Products offered include rods, reels, tackles, line, and apparel, some of which may be even hard to find elsewhere! Club members are also in for discounts at up to 30% in the shop, free shipping on most products, and exclusive access to more member perks. The best thing about it? Your membership comes with tackle insurance, which allows them to replace your lost lures!
Price: Membership is $49 a year.
---
And that's our list of the best fishing subscription boxes for 2023! Which of these best fits your fishing needs and preferences? Let us know in the comments!
If you want to see more subscriptions, check out our complete list of all the best subscription boxes in every category!
Say Hello To More Subscriptions For Outdoor Fun!