Gardening is one enjoyable pastime. Seeing seeds sprouting and watching them thrive is the best reward! To start with your gardening project, you need seeds, proper tools, and of course, knowledge on how to grow your own garden. All of that comes in a gardening subscription box.
Tend a garden and relieve some stress. Whether you have ample space in your backyard, a small patio, or even a sunny windowsill to fill with fruits, vegetables, ornamental plants, and herbs, these gardening and seed subscription boxes will really give joy to the heart of every gardener! They'll maybe teach you a thing or two on how to be an expert green thumb and provide you with everything you need to dig some dirt and plant a seed.
To help you get started, we've gathered the best gardening and seed subscription boxes around. You'll surely reap what you sow when you check out the list below!
The Best Subscription Boxes for Gardeners!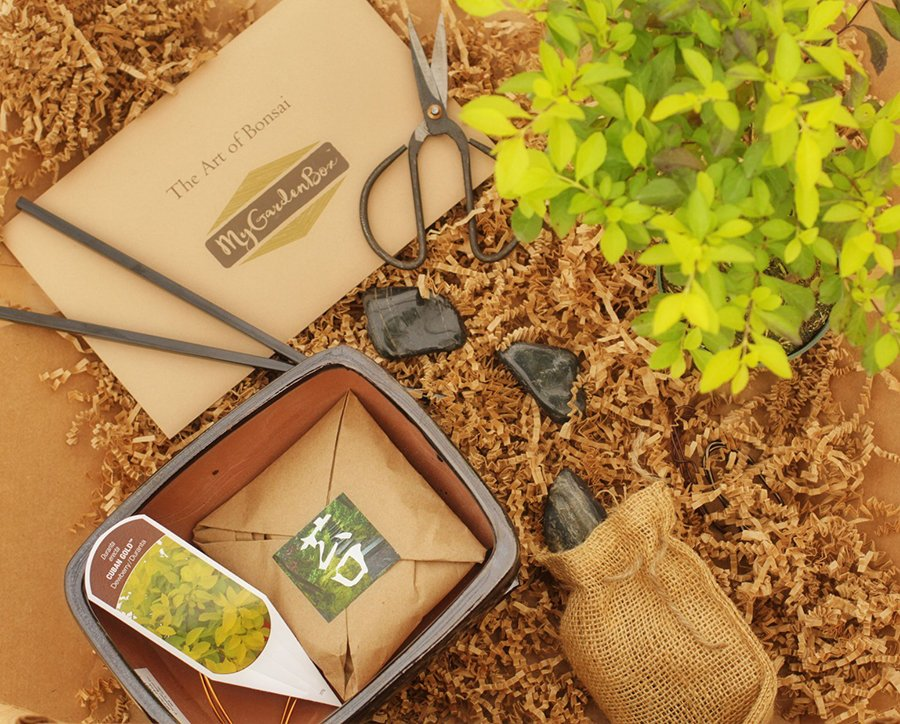 Image from: My Garden Box
What You Get: My Garden Box shares gardening with everyone willing to dig in the dirt with them, and that's why they put together a special gardening collection just for growers every month. They'll send everything you need for your gardening goals like live plants, beautiful planters, growing media, and extra accents! Whatever season it is, they'll provide just the right garden box for you to take care of. Included also in the package are thoughtfully explained illustrated instructions, care tips, and fun plant facts. All you have to do is watch your plants slowly come to life. It's just simply rewarding!
See past My Garden Box Reviews to know more.
Price: The box is priced at $50 per month, plus shipping. Save more when you subscribe to longer plans.
---
Image from: our review
What You Get: Growing your own organic food is one check-off bucket list! With Urban Organic Gardener, you can do one of the most rewarding things for your overall wellness. Each month, you'll receive different kinds of heirloom/GMO-free/non-hybrid/open-pollinated/raw & untreated garden seeds to grow that's based on your garden, location, and planting season, plus starting soil pods, instructions, and plant markers. You can choose from two membership plans they offer; UOG PRO, which includes up to 5 mystery seed packets with fertilizers, bonus offers, discounts, and more, or the Monthly Mystery, which will give you up to 2 mystery seed packs. Join the seed club and watch your own organic food grow!
Check out Urban Organic Gardener Reviews for more details.
Price: The subscription is $20 per month.
Deal: Get 15% off at checkout. Use coupon code LETSGROW .
---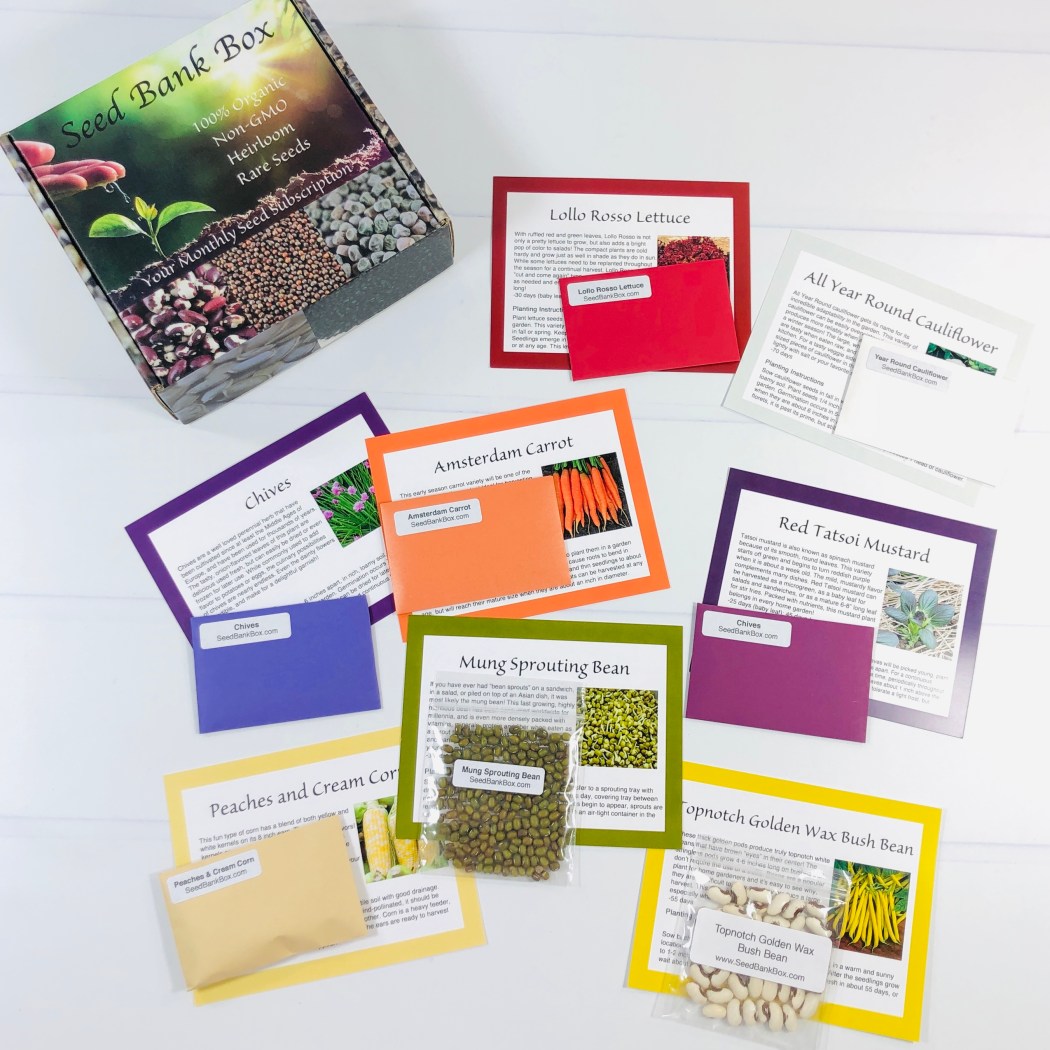 Image from: our review
What You Get: Growing your own food at home is one of the best things in life. You can be sure that what you're family is eating is healthy, organic, and GMO-free. Seed Bank Box is a subscription that caters to the urban gardener. A seed curator chooses what amazing seeds will be included in your monthly box. From leaf greens to edible flowers to even medicine plants, with them, the sky is the limit! You'll receive 8-10 types of seeds (all edible) in every shipment. Each seed pack is also paired with a card containing information about your seeds and general growing instructions. They also sometimes include rare seeds you never knew existed up until now!
Read Seed Bank Box Reviews to get a good grasp on how this subscription works.
Price: Get the box for $24.95 a month. Shipping is free!
---
MasterClass has launched a new class  – Ron Finley Teaches Gardening!
When Ron Finley first grew a garden on a curbside dirt strip, he got cited—and then a warrant was issued for his arrest. He fought back, got the laws changed, and started a movement. Now the community activist and self-proclaimed "Gangster Gardener" is teaching you how to grow your own food, keep your plants alive, and find beauty and freedom in gardening no matter the size of your space. Start planting a revolution.
Subscribe to the MasterClass Annual Membership for access to all 85+ instructors for an entire year for just $180! See our MasterClass review to find out more details about this subscription.
---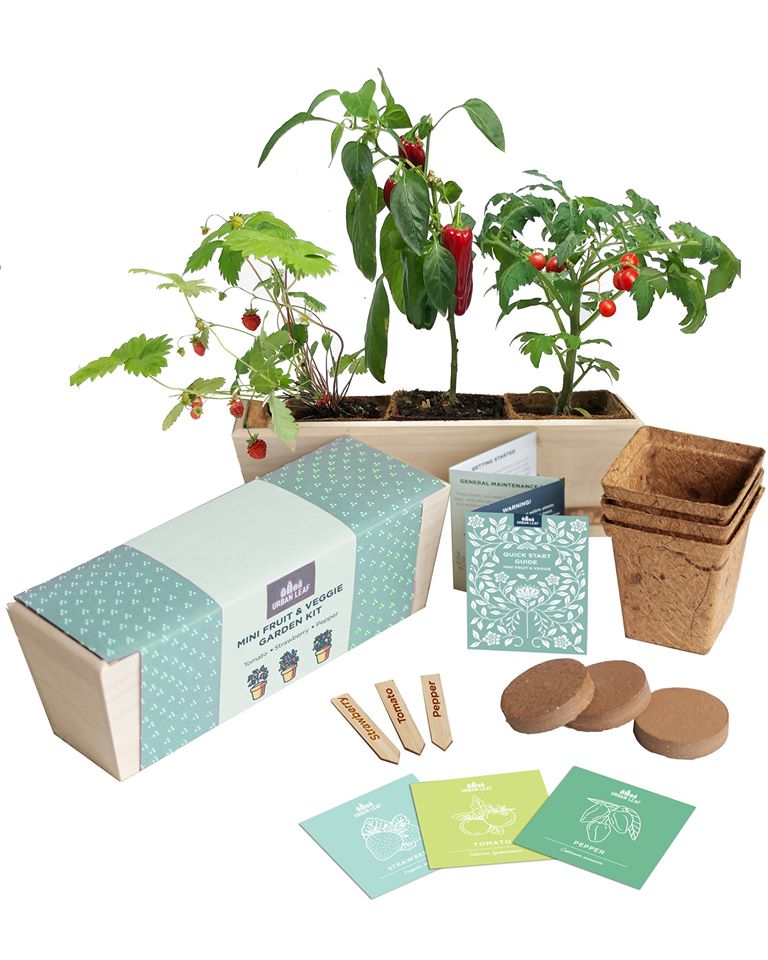 Image from: Urban Leaf
What You Get: Urban Leaf helps you transform your space into an urban oasis! They'll teach you how to grow plants well so you can eat well later on. They are into making growing food at home easy and fun by sending edible indoor kits that are beginner-friendly! With this subscription, you'll have more sustainable food choices! Shop your desired garden edible kit, or take the quiz if you don't know where to start and be matched with the best garden kit that fits well with your skillset.
Price: Seed packs start at $4 every month. Garden Kits are also available starting at $17 a month.
---
Image from: Garden Outside The Box
What You Get: Add a boost of flavor and nutrition to the food you eat, and Garden Outside The Box helps you with just that! Their modern approach to gardening makes planting seeds easy and worry-free. Whether you're just a beginner gardener or a certified horticulturist exploring more seeds to grow, their wide variety of seed kits is something you can look forward to. They have over 12 varieties of specialty garden seed kits to offer, including Children's Garden Collection, where you can teach your kids the fun way to start a garden while they're still young. Each kit comes with detailed planting information to successfully guide you towards having a thriving garden. Through their kits, starting seeds indoors is as easy as 1, 2, 3!
Price: Shop their garden collection for $45 per month or get the Microgreens & Shoots for $16.67.
---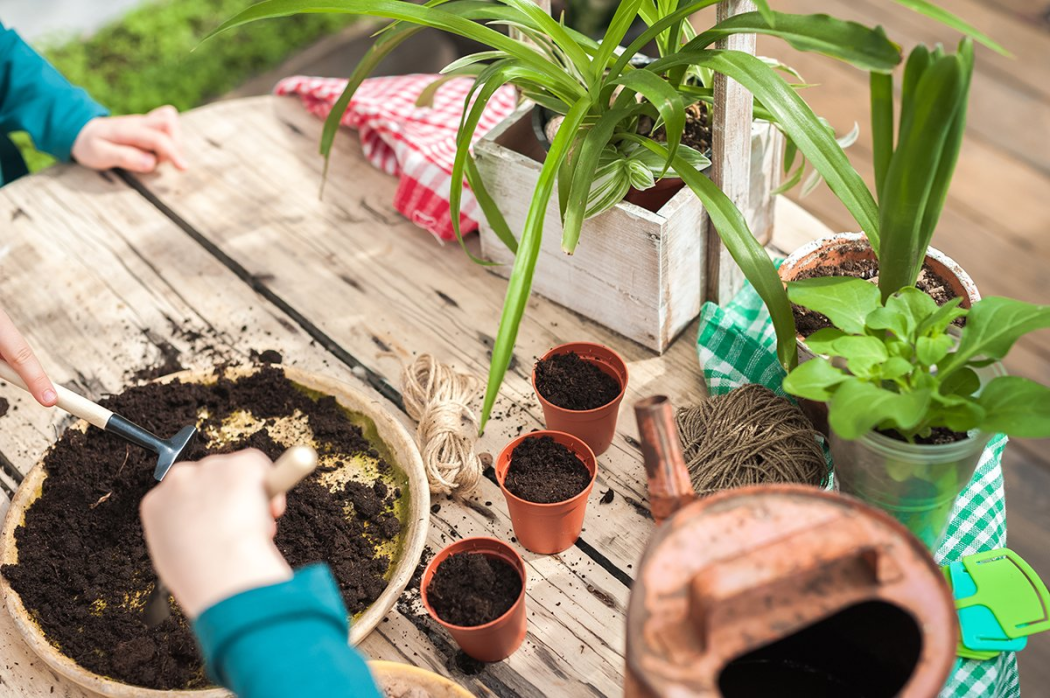 Image from: Tikes Garden
What You Get: Let kids learn more about nature by experiencing it firsthand. Tikes Garden is a monthly subscription of ready-to-build garden projects intended for kids. Their goal is to make it fun and easy for kids to experience success by watching their seeds grow! Help young ones create a little themed garden for themselves, whether herbs, fruits plants, or aquatics. Each box includes everything a kid needs for growing success, from seeds to living plants, easy-to-follow illustrated instructions, fun garden care tips, and properly portioned materials. Give them this box so they can learn new skills and have fun at the same time!
Price: Subscription plans start for as low as $30 monthly, plus flat rate shipping.
---
Image from: Easy Come Easy Grow
What You Get: Easy Come Easy Grow is your guide to growing your very own homegrown herbs & vegetables. Rather than going out to buy your veggies at the grocery, they encourage you to grow it out yourself. Need not worry about what seeds to grow in each season as they'll take care of it for you! The Monthly Seed Subscription sends 3 exciting in-season vegetable or herb seeds directly to your door each month, along with instructional cards to help you start planting and growing. Or upsize your subscription with Mega Monthly Seed Subscription and double your seeds! Nothing beats homegrown – organic and healthy overall!
Price: The monthly seed subscription costs $11 AUD (about $8.21 USD), while the mega monthly seed subscription is $16.50 AUD (about $12.30 USD). Save more when you opt for longer subscription plans!
Deal: Get your first month for half price. Use coupon code GROWNOW.
---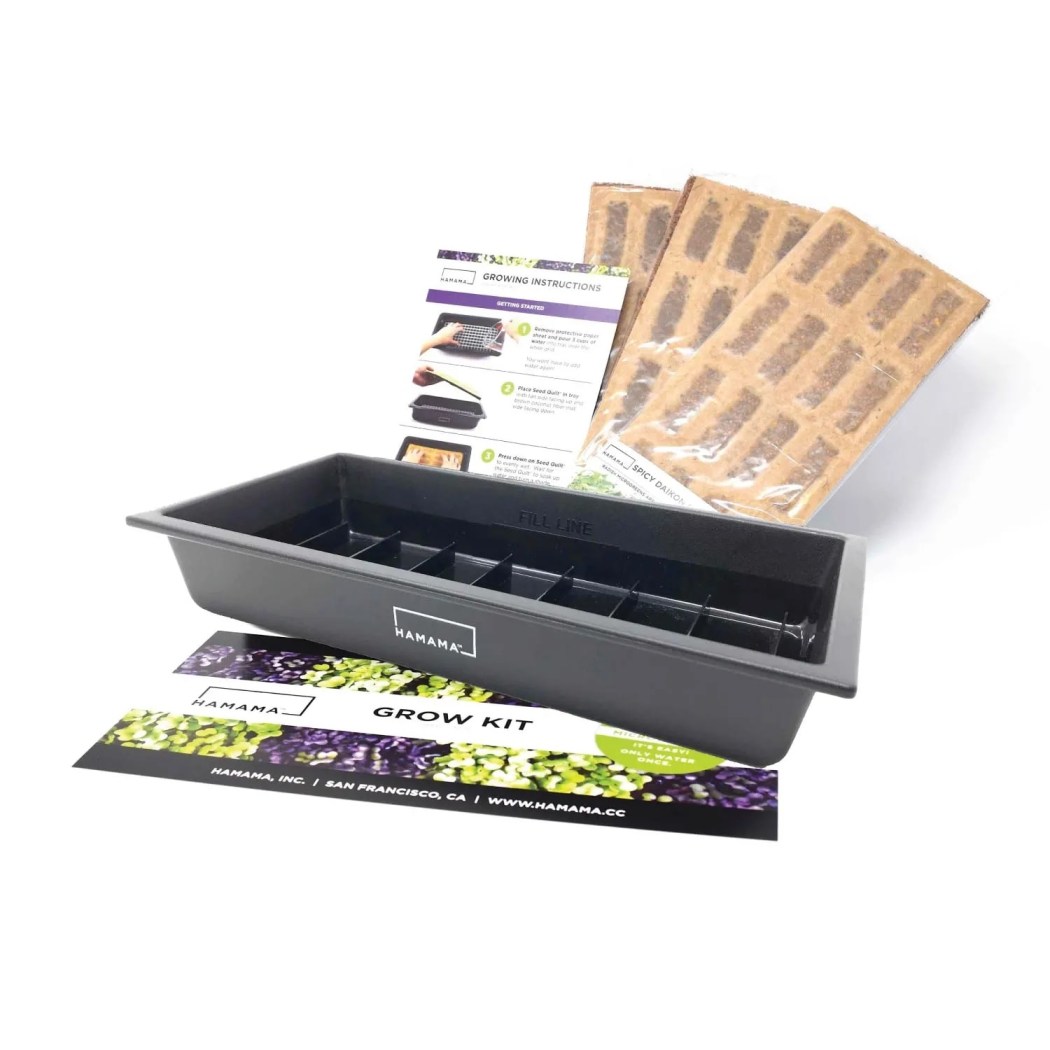 Image from: Hamama
What You Get: Hamama says start eating more greens today! Whether you're into salads, smoothies, or sandwiches, adding microgreens makes every meal even more delicious and healthy! This seed subscription is creating a better and healthier world where anyone can grow and eat fresh food. If you want to start growing microgreens, get the Microgreen Kit and receive a reusable grow tray, easy instructions, and 3 seed quilts of your choice. There is also the Garlic Greens Kit, Culinary Cilantro Starter Kit, Rainbow Radish Mix Seed Quilts, and Green onion Kit. Take your pick and grow your own veggies at home without much effort to spare!
Price: Garden Kits start at $35. Seed Kit Refill costs $19 for 3 seed quilts of your choice.
Deal: Get 15% off on your order, including subscriptions! Use coupon code Hamama15.
---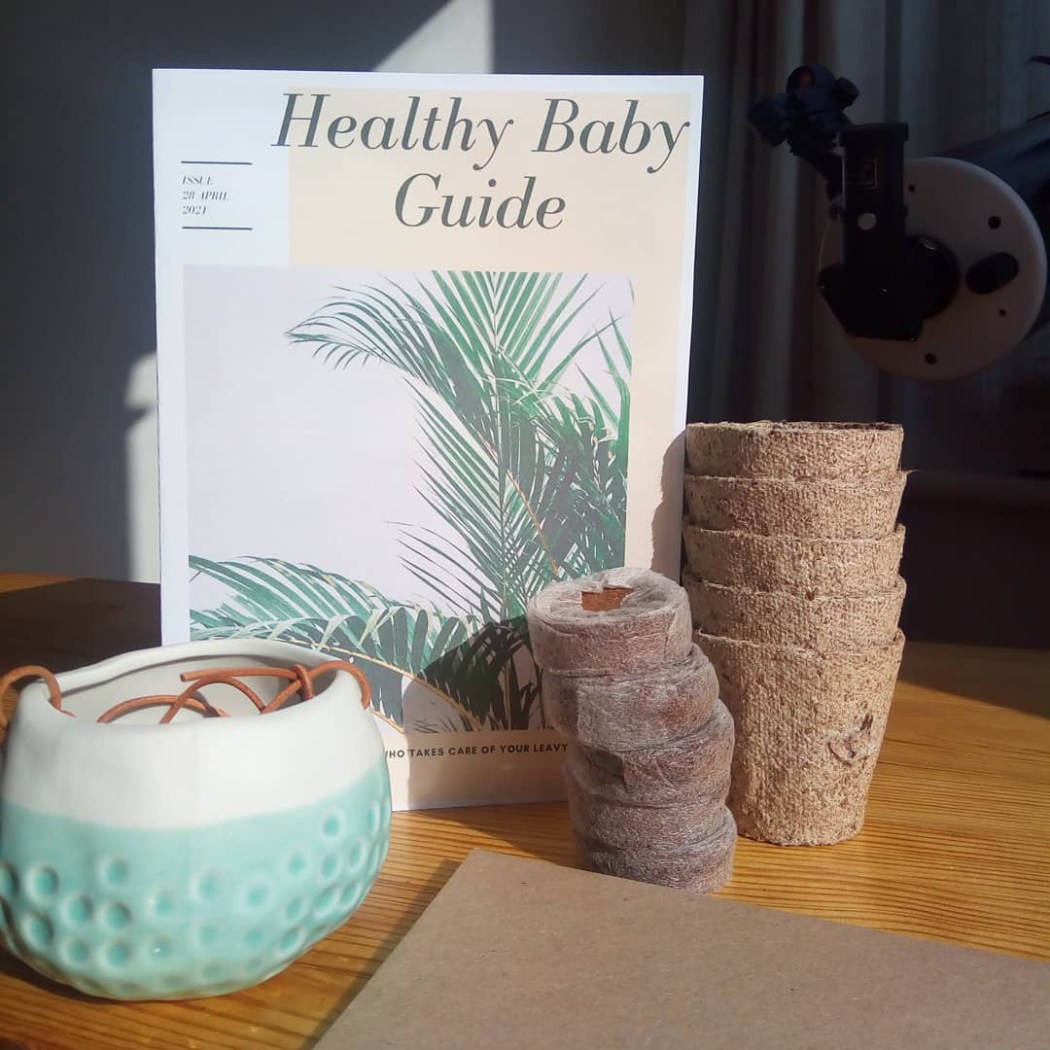 What You Get: With Leavy Babies, you can grow and care for plants even if you don't have a garden to do so! You can now build a mini jungle inside your home as this subscription is suitable for growing plants indoors and is curated by plant lovers to plant lovers. Reconnect with nature and discover different house plants and ornamentals from around the world as each box comes with seeds that are ready to be sown, plus the materials and accessories to help them thrive. It also includes a "Healthy Baby" guide, a booklet containing all the tips and information you need to know about growing your own plants successfully!
Price: Subscription costs start at £29.99 (about $41) per month.
---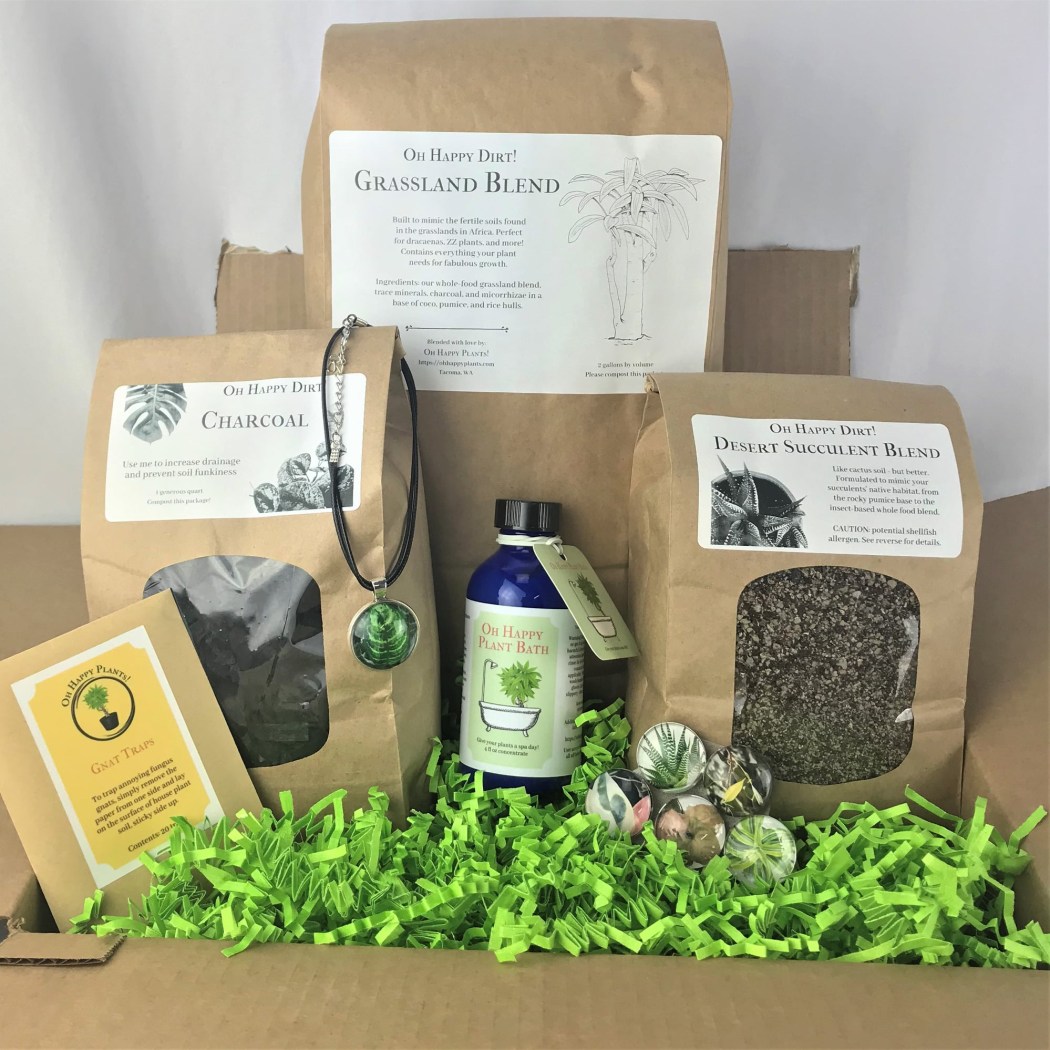 Image from: Oh Happy Plants!
What You Get:  For making your "little jungle at home" dream come true, there is Oh Happy Plants! to help you achieve just that! This small, women-owned monthly subscription service provides house plant products that'll aid you in making your living space greener than ever. You can choose from three boxes they offer – The Happy Plant! Box, a monthly box with a retail value of $65-80, The HEFTY Plant! Box, quarterly box with a retail value of $135-160, and The Dirt! Box, monthly or quarterly box with a retail value of $72. Each shipment contains a selection of specialty potting blends, soil additions, plant care tools & products, and plant-themed home goods and accessories, along with all the necessary info you need. So grow and practice your green thumb and help plants thrive!
Price: You can choose from three boxes they offer – The Happy Plant! Box – $57 a month, The HEFTY Plant! Box – $97 per quarter, and The Dirt! Box – $47 every two months.
---
Image from: Permaculture Gardens
What You Get: Permaculture Gardens supplies any plant lovers out there with the best seeds to plant and grown plants to tend whatever season it is! They take the hassle out of finding what plants grow well in your location and climate. Start by choosing which of the two subscription plans they offer you'd like to take care of. Seed Samplers gives green thumbs 1 seasonal, non-GMO, and sometimes heirloom seeds, and the Pigeon Parcel, which is the ultimate permaculture guild for plant enthusiasts. It includes a maximum of 10 seeds or plants, together with 2 biodegradable pots made from cow manure, cute plant markers, and plant meal. Tend your permaculture garden and watch it thrive with the healthiest plant you could ever imagine!
Price: Seed Samplers costs $13.50 a month, and Pigeon Parcels costs $39 a month.
---
And that sums up our list of the best gardening & seed subscription boxes! Have you chosen what you want to try?
Looking for more? There's a lot more for you to try on our list of all the best subscription boxes in every category!
Say Hello To More Subscriptions for Gardeners!