As a plant parent, your true joy comes with every plant you tend. Watching them grow and thrive is one of the best feelings and will definitely put a smile on your face. If you love to add more plants to your horticulture collection, but you're searching for low-maintenance ones to bring joy to your space, succulent subscriptions make the cut! They take the guesswork out of finding which ones are the best, all while you're at home. You don't have to drive to local nurseries, gardens, or greenhouses – it's all at your fingertips!
Show More (1 items)
What's good (or even great) with succulents is they live much longer and require less care than other plants! They also have this minimalistic aura that can spruce up one's dull-looking place to a modern and homey-looking one. Place them on bookshelves, windowsills, desktops, countertops, or practically wherever you want – they're the perfect choice for adding some freshness and natural vibes to your home!
Whether you're looking for suc-cute-lents or cacti to expand your garden collection or just looking for ways to green up your thumb, these succulent subscriptions are a great option. We've put together a list of the best succulent and cacti subscriptions that'll help you become the best plant parent that you can be! These subscriptions make excellent gifts for a plant enthusiast friend, plant-obsessed family, or even to that plant person colleague.
The Best Succulent Subscriptions to Brighten Up Your Home!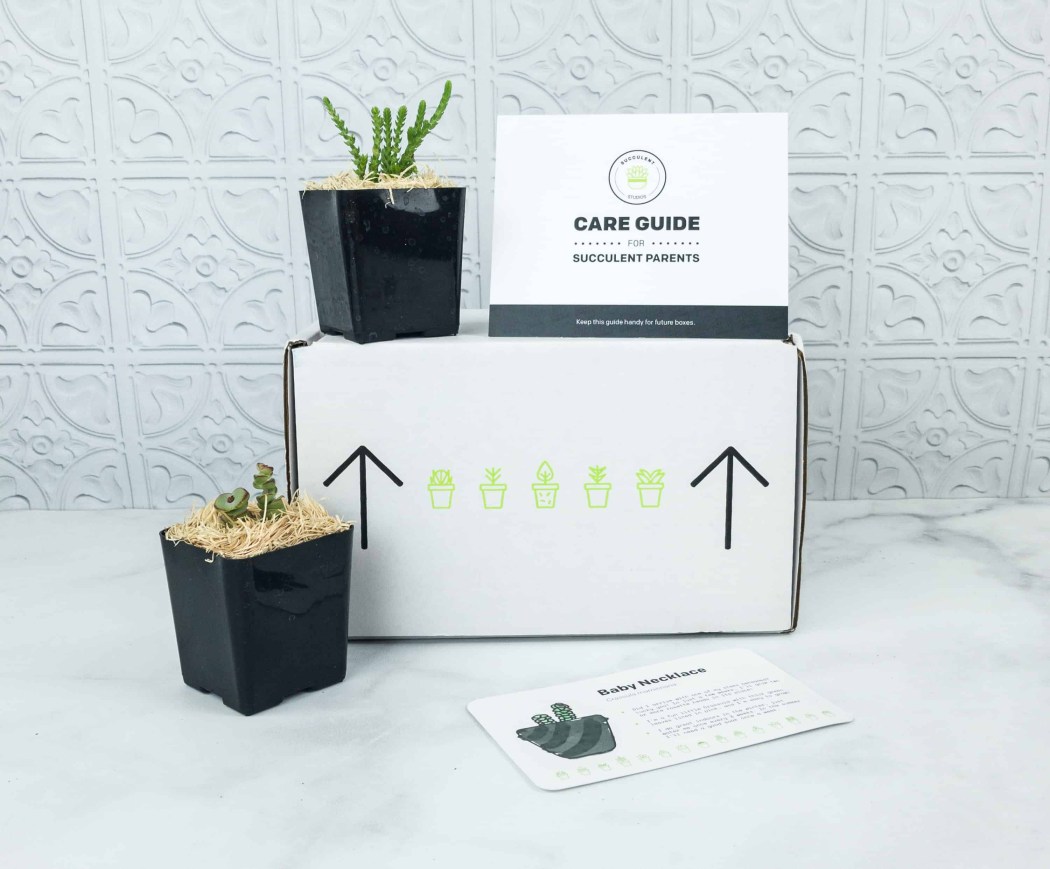 Image from: our review
What You Get: Succulent Studios delivers a variety of unique succulents directly to your door. They make it simple and easy for you to add some relaxation and refreshing vibes to your home! Each box contains two different 8-week-old, baby-potted succulents that you can easily put in your home, apartment, office, studio, or dorm. Each has been carefully grown in their Southern California nursery using only organic fertilizers and other media. These will arrive in 100% plastic-free packaging and safely potted in 2" biodegradable pots with handling and care instructions to help them prosper and help you become the best plant parent that you can be! ! It's the perfect pop of color you need to liven up your home's mood.
Deal: Get $2 off your first month + FREE Shipping! Use coupon code CACTUSDEAL.
---
Image from: Cactus Seed Club
What You Get: All you need to make a garden filled with cacti you adore so much comes with this monthly subscription will help you grow and take care of different cactus as you please. Cactus Seed Club sends you not just one but two varieties of seeds every month, contained in micro vials with 10 or more seeds of each type. These cacti seeds come with an info card detailing everything you need to know about the seeds you received for the month. Each card also has a planting and care guide, which will make it easy for you to plant and grow your cacti collection!
---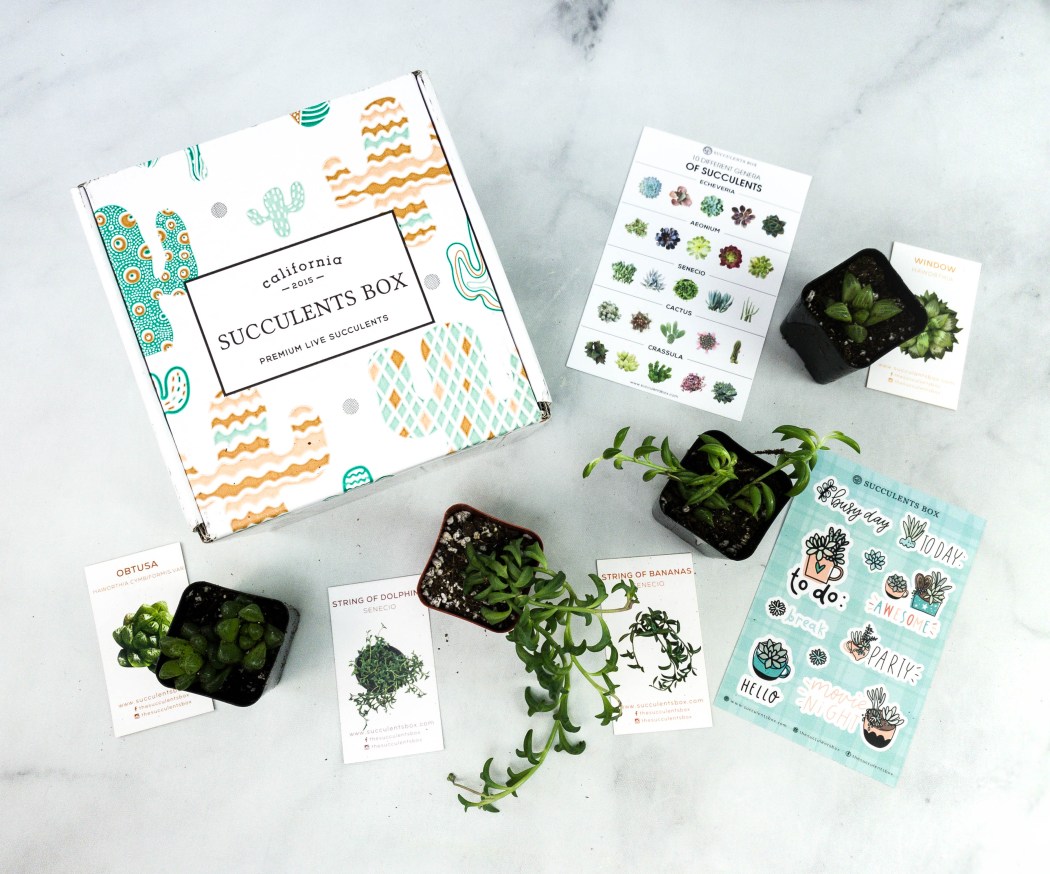 Image from: our review
What You Get: Succulents Box is a monthly subscription that comes with a succulent surprise made by succulent lovers for succulent lovers! By offering more than 300 varieties of succulents, you'll sure to add more to your growing collection. Receive one, two, three, or four different species of succulents in plastic pots or clay pots with their own care card, depending on your chosen plan – no repeats! You can also get 1 air plant with 1 succulent if that's what you wish, all grown locally in Southern California. What we also like about this subscription is they donate 2% of online orders to different causes like One Tree Planted and Smile Restaurant.
Deal: Get $5 off your first box! Use coupon code BOX5.
---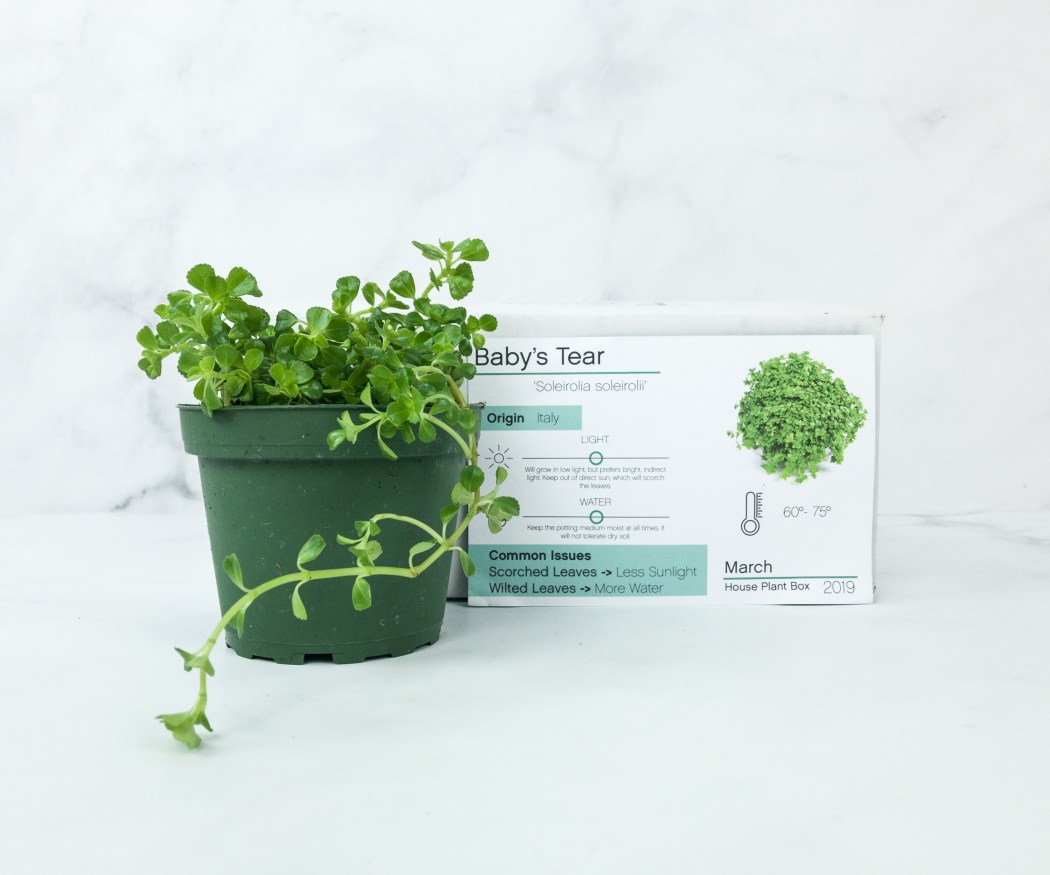 Image from: our review
What You Get: Here's to more succulents for your home! House Plant Box is one unique plant subscription offering house plants, succulents, air plants, plant cuttings, and seeds. Delivered directly to your door each month, you'll surely make your living space more admirable and healthy-looking! Choose the exact type of subscription your green thumb wants most and discover plants originating from all around the world. Their Succulent Box is the subscription for low-maintenance yet beautiful plants to take care of. One 4" potted succulent in plastic nursery planter with soil and detailed care card will come knocking at your door monthly. So if you want to turn one simple space into a mini jungle, this subscription is the best choice!
---
Image from: Leaf & Clay
What You Get: For a diverse collection of the best succulents, Leaf & Clay is the subscription to go for! This plant club lets you discover hundreds of succulents with no much effort to exert – it's just right at your fingertips! The mystery box subscription sends you a new 3-pack of 2.5" bare-root succulents every month, shipped directly to your door for free, while the plant box subscriptions come in 4-, 6- or 12-pack of lovely succulents. Their team hand-selects the succulents from family-owned small businesses to make sure you have fresh species to love! Aside from having new succulents, you also help support local growers with every order you make.
Deal: Get 15% off your first order! Use coupon code FRESH15.
---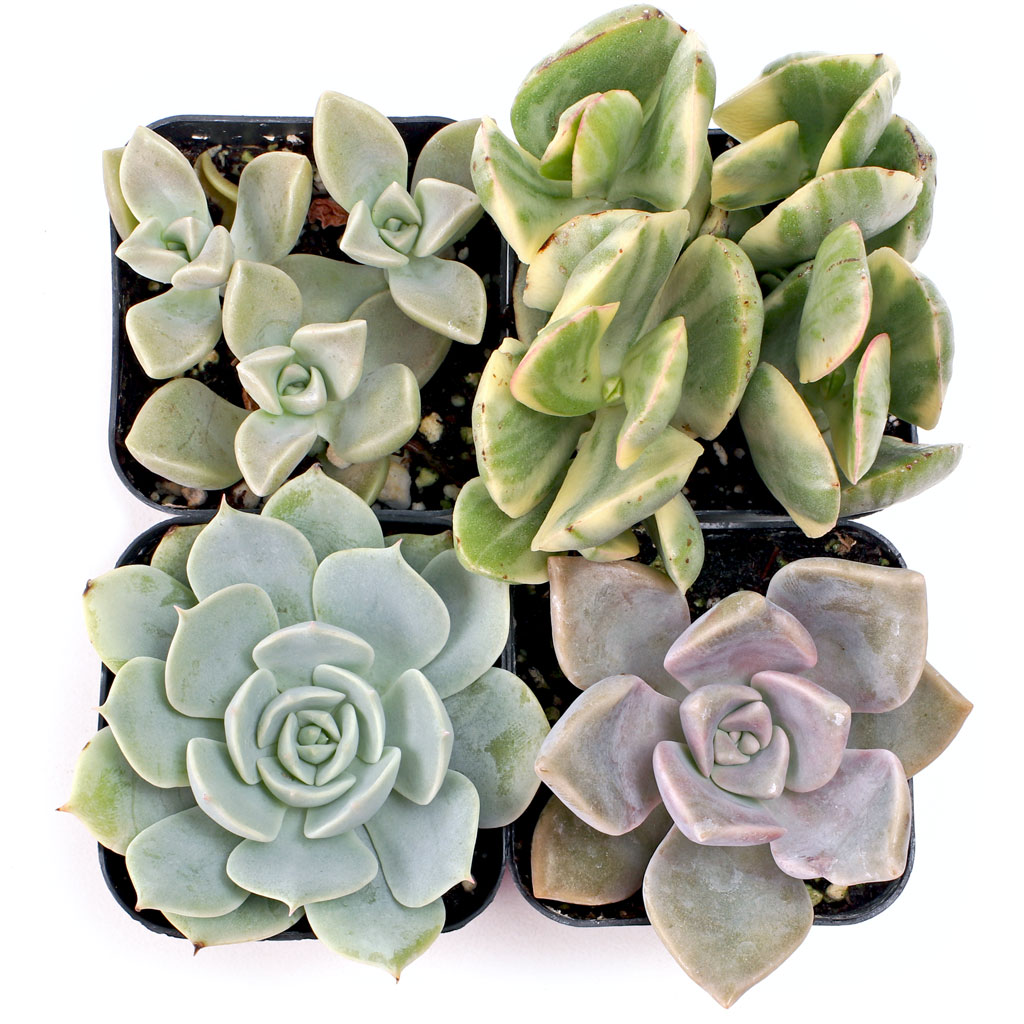 Image from: The Ultimate Succulent Club
What You Get: The Ultimate Succulent Club is the ultimate succulent subscription to help you find and care for more soft and hard succulents, including rare ones! Boxes revolve around a certain theme that'll vary from month to month such as color tones, seasonal varieties, ready to bloom, sun lovers, etc. You'll receive not just one, two, three but four unique succulent varieties directly from their greenhouses, plus one more plant as a bonus! Your first box also gives you a foliage cleaning brush, and they also assure members that there will be no repeats of succulent species for at least a year. Also included in boxes is a detailed plant info card and care tips to help you be the green thumb you wish to be!
---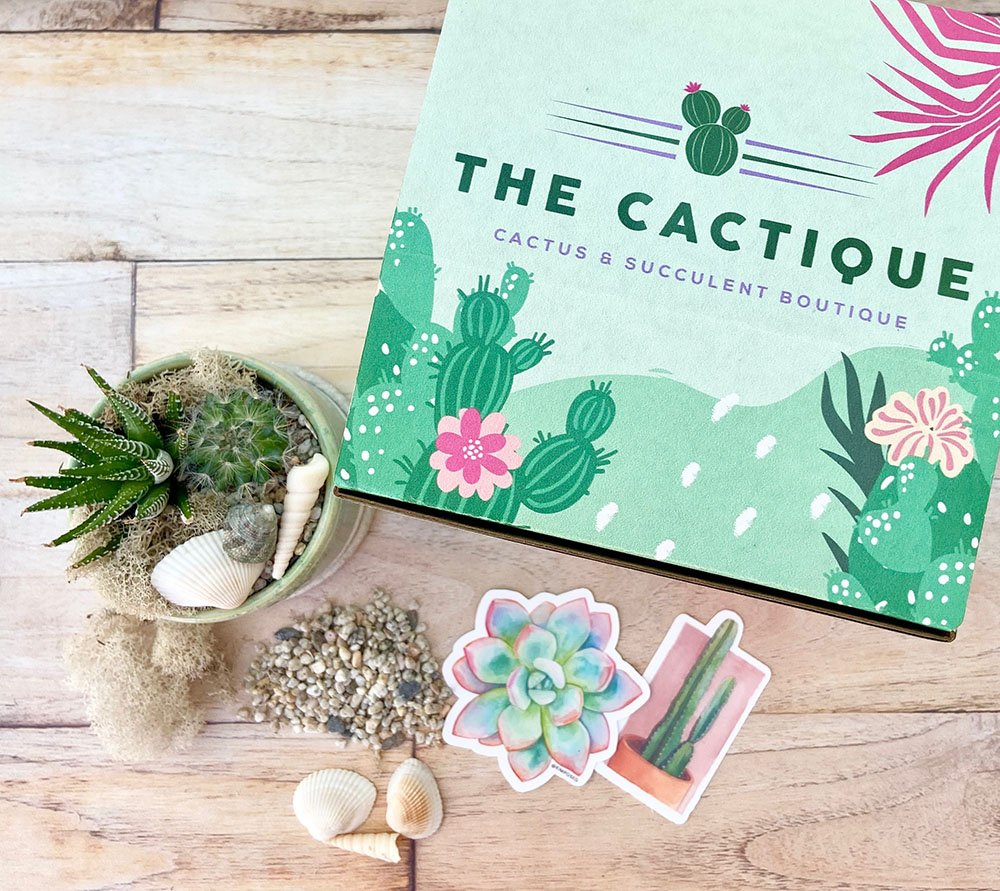 Image from: The Cactique
What You Get: With The Cactique, you'll receive plants that are beautifully arranged, planted, carefully packaged, and shipped to your door every month. It is a monthly subscription that offers low-maintenance plants like cacti and succulents, all grown at the foothills of the San Jacinto Mountains in a clear valley surrounded by hot springs. Each month, you'll receive mini cactus + succulent arrangements of the month along with top dressing pebbles, moss, and little adornments, plus care instructions to keep them thriving and some extra goodies to reward plant parents. Past gifts include cactus and succulent-themed soap, candles, stickers, socks, and more, all succulent-themed!
---
And that is our list of the best cacti and succulent subscriptions to try this 2023! Which one is your favorite? Let us know in the comments!
If you want to see more subscriptions, check out our complete list of all the best subscription boxes in every category!