As adults, we sometimes don't have enough time to prepare our own healthy meals – especially if we're on a vegan diet, so vitamins are a great help to supplement what our bodies lack. There are plenty of vitamin subscriptions around, and it's easy getting one but thinking about dietary limits makes us take a step backward. Gladly, vegan vitamin & supplement subscriptions do exist!
These subscriptions avoid animals and by-products to help you stay true and loyal to your diet. They use plant-based ingredients, making them the ideal choice for vegans! It may be challenging or even confusing to find what works best for you and your diet, so these subscriptions provide solutions to your questions. You also don't need to run to the drugstore once they're gone – you'll have a monthly supply with just the right timing!
Become your best self and enjoy what these vitamin subscriptions have in store for you! Listed below are some of the best vegan vitamin & supplement subscriptions you can trust for your overall wellbeing!
The Best Vegan Vitamin & Supplement Subscriptions To Take For The Better You!
Image from: our review
What You Get: For your daily dose of vitamins, there's Ritual! This monthly subscription fills the gap in your health by supplying it with clean, simple, and vegan vitamins your body needs. These vegan-certified vitamin capsules are designed to dissolve later in less sensitive areas of the stomach, which means it's safe to take them even without food! Every ingredient has been meticulously researched by in-house experts, ensuring you'll only have the best vitamins to take. They use beadlet-in-oil encapsulation, which delivers nutrients better than regular capsules. Stay healthy, and be in your best shape with 60 capsules in each bottle that are good for 30 days.
Learn more about the subscription on Ritual Reviews.
Price: A bottle of 60 vegan capsules starts at $30/month. You can also get bundles (vitamins+protein) starting at $60.
Deal: Save $10 on your first month when you bundle any 2+ Ritual products! Deal applies automatically, just visit and subscribe.
---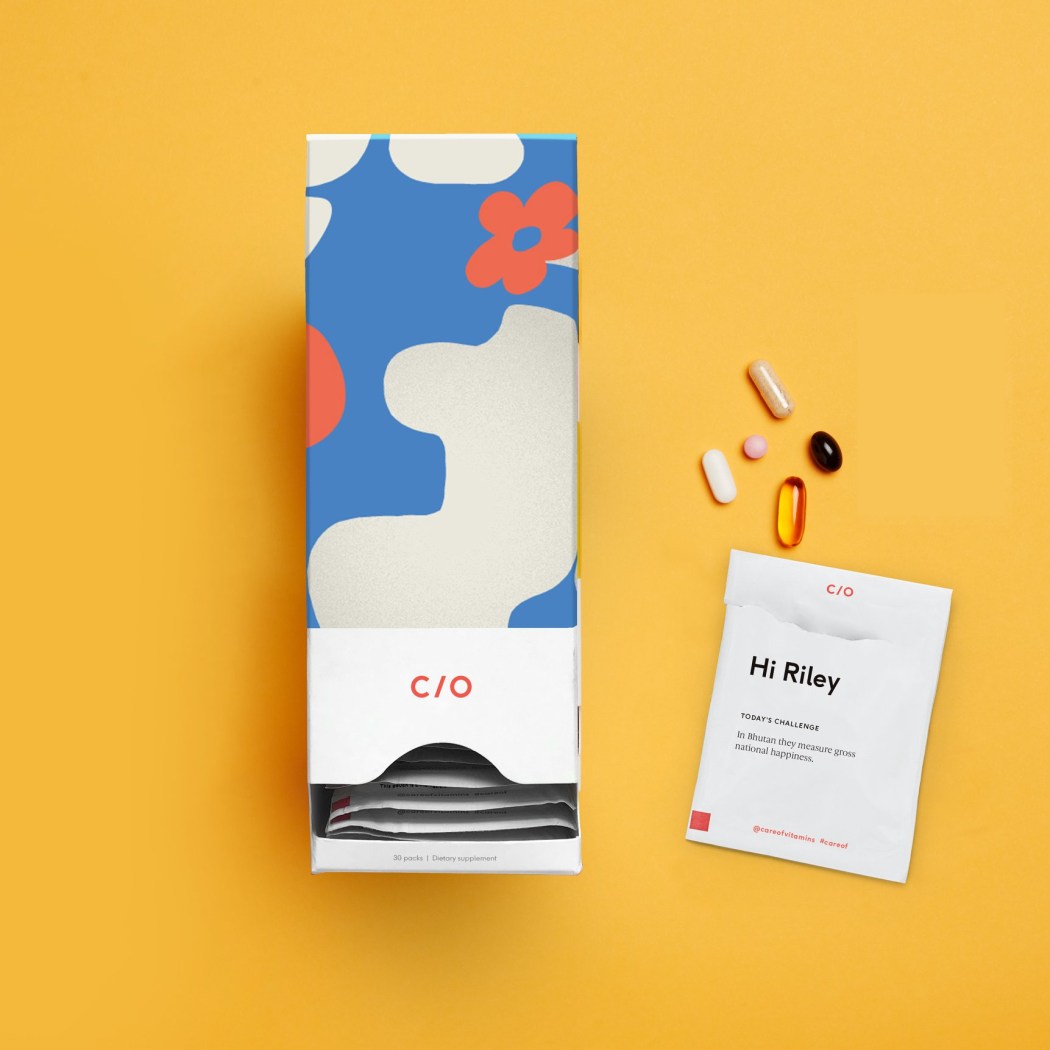 Image from: Care/of
What You Get: With Care/of, no more confusing trips down the drugstore finding the best vitamins for yourself. This subscription combines what your body needs with their expertise to give you personalized daily vitamin packs. The ones you'll receive are recommended based on your diet and health goals. You can get vitamins, minerals, probiotics, and more that are made from the most effective and sustainable ingredients, fresh from their source! What you need to do is take a quick quiz to get a recommendation. They'll even stick with you and track your new healthy habit through an app you can easily download on your phone.
Check out how amazing this subscription is at Care/of Reviews.
Price: Pricing depends on what vitamins and supplements are included in your pack.
Deals:
---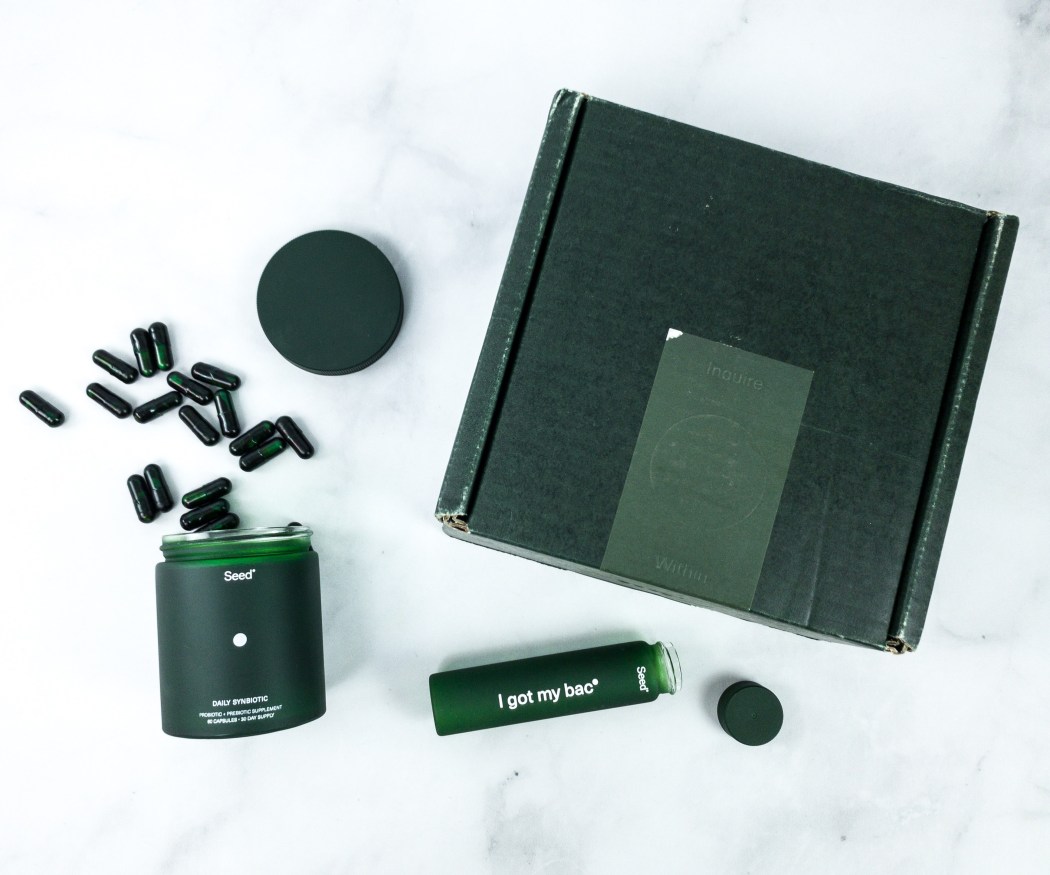 Image from: our review
What You Get: Seed is all about health supplements designed to help not just with digestive but with whole-body health in mind! They combined probiotics and prebiotics in one for systemic benefits. Each monthly box supplies 60 capsules good for 30 days. These supplements help boost digestive health, skin health, gut immune function, gut barrier integrity, heart health, and micronutrient synthesis. These are made with your overall health in mind and contain no gluten, dairy, soy, binders, or preservatives – totally vegan! Your welcome kit will include a refillable glass jar and a free travel vial you can easily carry wherever you go!
Want to know more? Check out Seed Reviews.
Price: Start your subscription for $49.99 per month.
Deal: Get 15% off your first month! Use coupon code HELLOSUB15.
---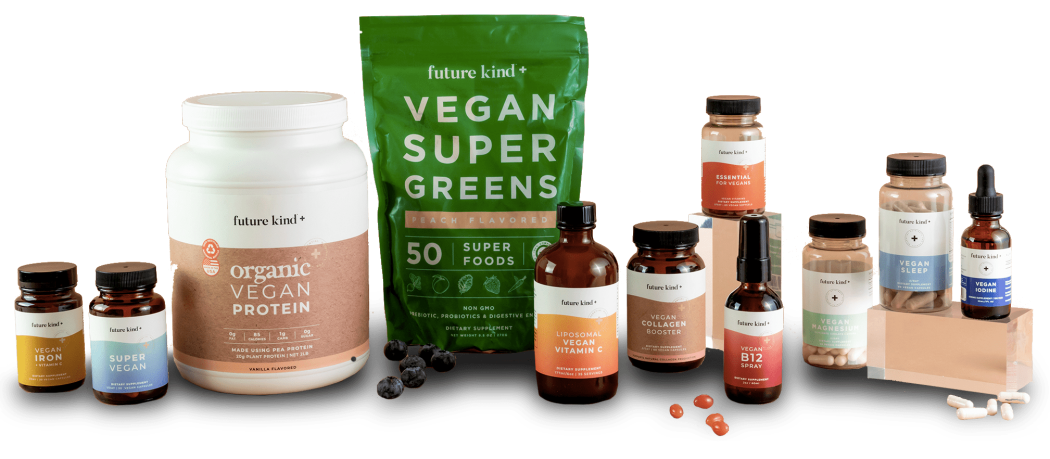 Image from: Future Kind
What You Get: If you're looking for a supplement that also considers your diet restrictions, Future Kind is an ideal option. They offer clean, sustainable, and 100% vegan vitamins your plant-based diet is missing, certified by the Vegan Society! From the evidence-based ingredients that made up each product to containers where they've been stored, up to the packaging, they always have you and the planet in mind. Take a quiz so you can have better recommendations on what vitamins your body needs. Each bottle contains 60 vegan soft gels, good for 30 days. Take 2 soft gels each day with a glass of water and feel your best self every single day!
Price: A bottle of vegan multivitamins with 60 soft gels costs $29.95 a month. Subscribe to 2 or 3 bottles to save more bucks! Bundles are also available starting at $49.95.
Deal: Get 10% off your order sitewide! Use coupon code BEKIND10.
---
Image from: Hush & Hush
What You Get: Support your body's natural defense by taking scientifically proven vitamins and supplements, herbs and botanicals, powered by modern-day technologies. All the vitamins Hush & Hush offers are made from the finest ingredients sourced with unyielding research & backed by science without compromise! Each capsule you'll take is as pure as nature and contains no fillers, additives, or harsh chemicals of any kind – it's the vitamins you can feel good about! Take two caps daily (day and night) and be the better you!
Price: Get 60 vegan capsules starting at $30/bottle.
Deal: Get 25% off when you subscribe! Deal applies automatically, just visit and subscribe.
---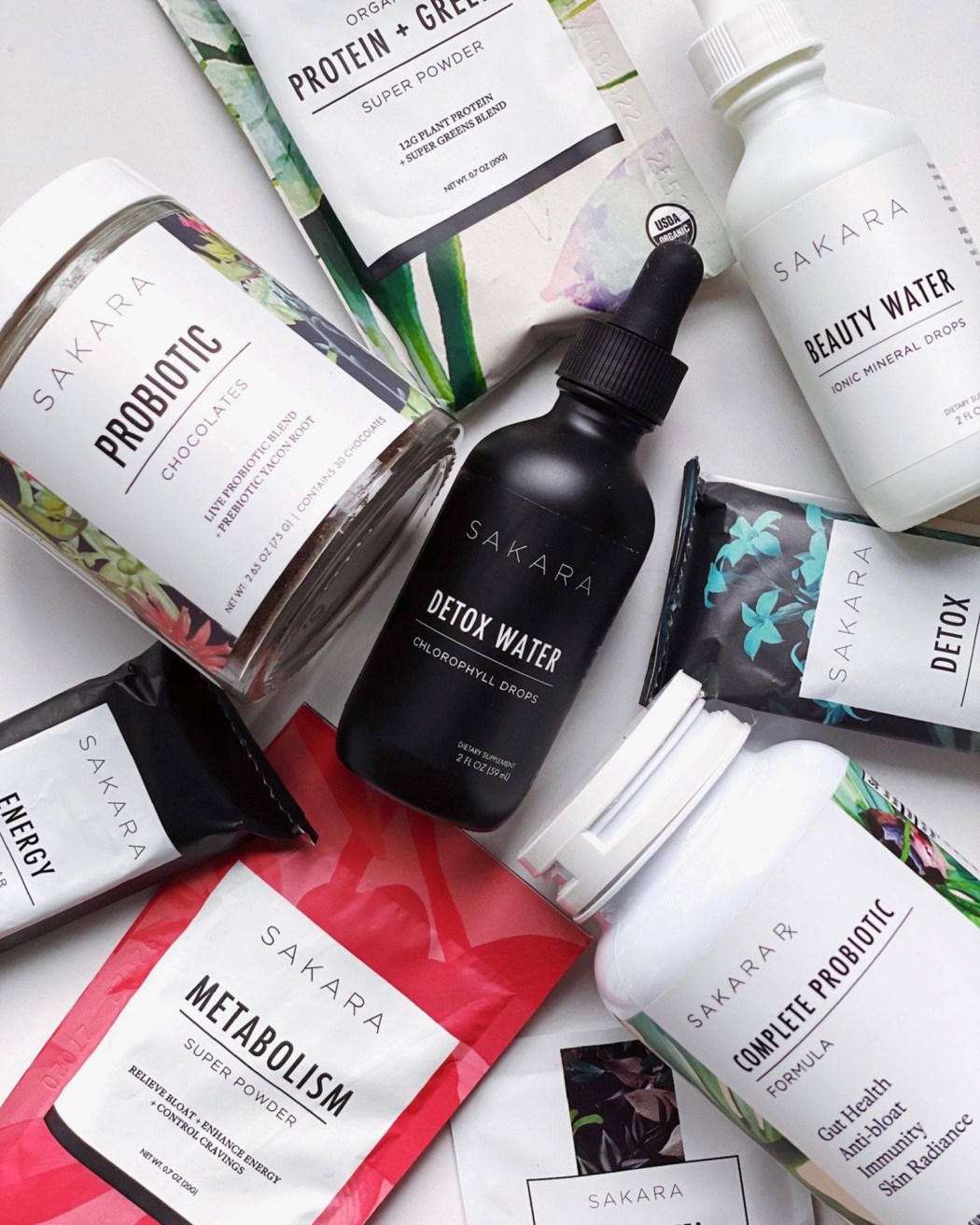 Image from: Sakara
What You Get: Aside from plant-based meals, Sakara also offers daily supplement packs to fill the nutrient and dietary gap in your body and help you feel your best self. Each box has 30 packs, and every pack contains 6 capsules made using clean, plant-based, bioavailable, and medical-grade ingredients. Sakara RX's mission is to share the power and natural benefits of plants through vitamin capsules. It is free of dairy, colors, gluten, pesticides, toxic fillers or additives, and lab-tested for effectiveness. Also, $1 of every purchase goes to your chosen cause! Not only do you take care of yourself, but you also extend the importance of health to others.
Price: Daily Vitamin Pack subscription is $105 a month.
---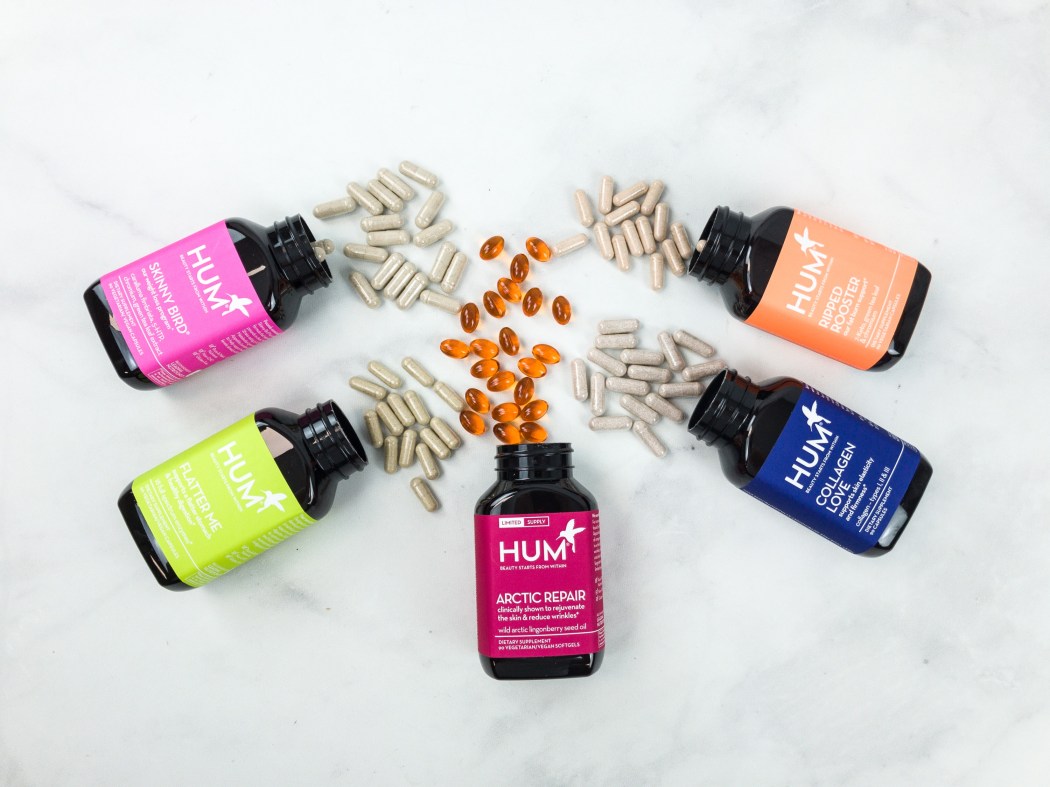 Image from: our review
What You Get: HUM Nutrition is a brand of tailored vitamins and supplements designed to address specific beauty and lifestyle concerns based on your unique needs. Vitamins are formulated with clinically proven ingredients that are clean, natural, triple-tested for potency and purity, and sustainably sourced. Take a quiz to match your goals to the kinds of vitamins you need to supply your body. No more guesswork for yourself as they also provide solutions and free nutrition advice by certified RDs! Each bottle has 60 vegan capsules that are good for 30 days. Take two capsules a day, feel healthier inside and radiate that glow outside!
Visit HUM Nutrition Reviews to know more about the subscription.
Price: Vegan vitamins & supplements start at $10/bottle. Buy any 3, save 15%, and get free shipping for orders over $50.
Deal: Get $10 off on $29+ orders! Use coupon code HELLOSUB10.
---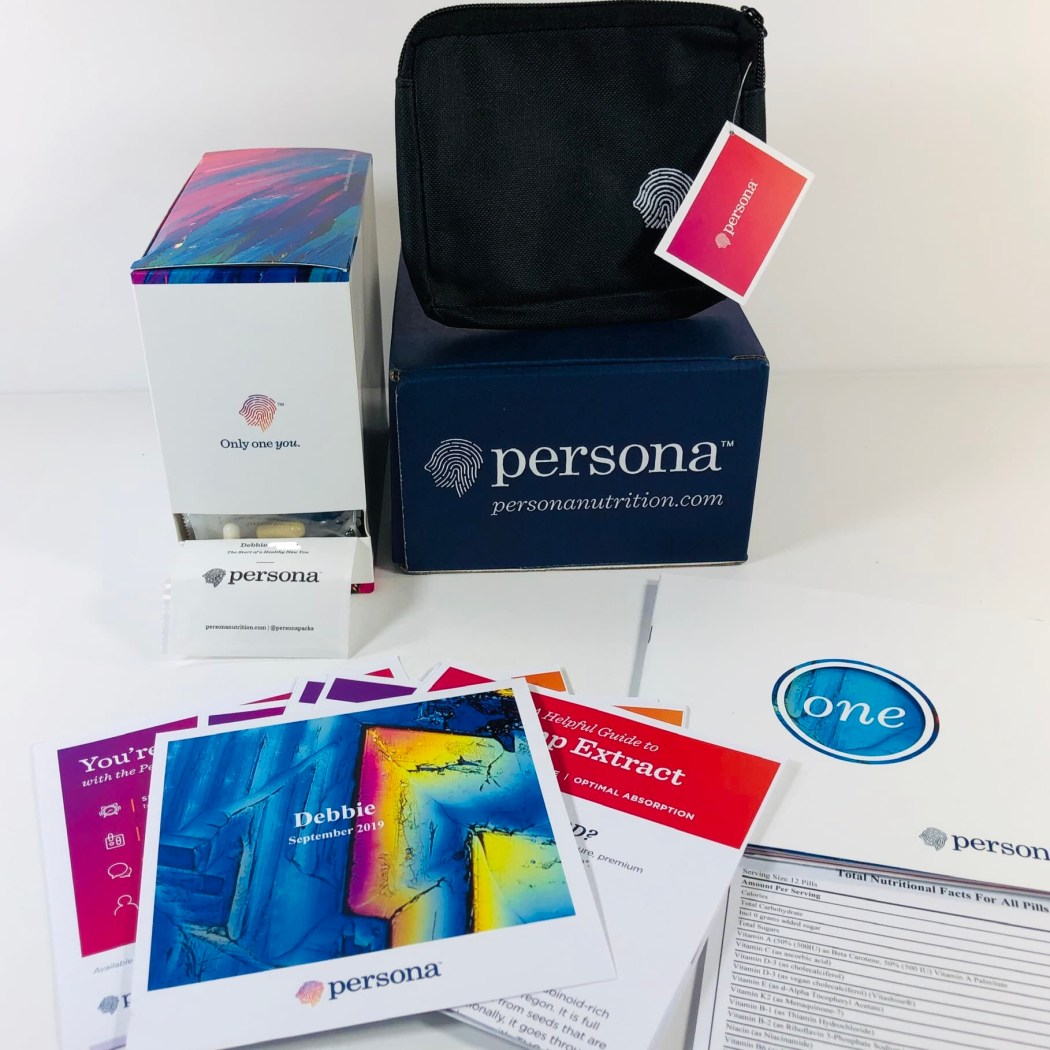 Image from: our review
What You Get: Persona offers vitamins and supplements individually packaged in tear-off pouches to keep your body healthy! Take the assessment procedure to reveal the vitamin and nutrient combinations unique to your body, lifestyle, and health habits. Then, you will receive detailed supplement facts about each vitamin included in your pack. Each vitamin and supplement that comes in your pack is personalized just for you and hand-selected by a nutritionist, then tested and checked for side effects. This subscription is also known for giving back to the community by providing two malnourished children with a year's supply of Vitamin A for every order shipped!
To know more, visit Persona Reviews.
Price: Prices for the subscription will vary depending on your personalized picks.
Deal: Get 50% off your first box! Use this link to get the deal.
---
And that wraps up the list of the best vegan vitamin & supplement subscriptions for 2021! Which of these vegan subscriptions you'll be trying?
More interesting subscriptions await on our complete list of all the best subscription boxes in every category!
Say Hello To More Subscriptions for Your Healthy Routine!