What's the best razor subscription to make removing body hair easy and hassle-free? We've made our list of the best razor and shaving subscriptions that we love – see every razor and shaving subscription for women.
The Best Razor and Shaving Subscription Boxes for Women!
Why we love it: Joy + Glee sends out amazing starter kits! I love how they include refills in the starter kit too! You get to choose your handle color and you have the option to add the shaving mousse upon check out! Customize your box with whatever it is you need for the month by adding more cream or refills, the choice is all yours!
Check out our Joy Glee Reviews to learn more!
Price: Get the starter kit for $10 every two months. Additional refills- Shaving gel/Mousse $3.50 and 4x blades for $9.
Deal: Get a free travel bag when you purchase a starter kit! Use coupon code pinkpack.
---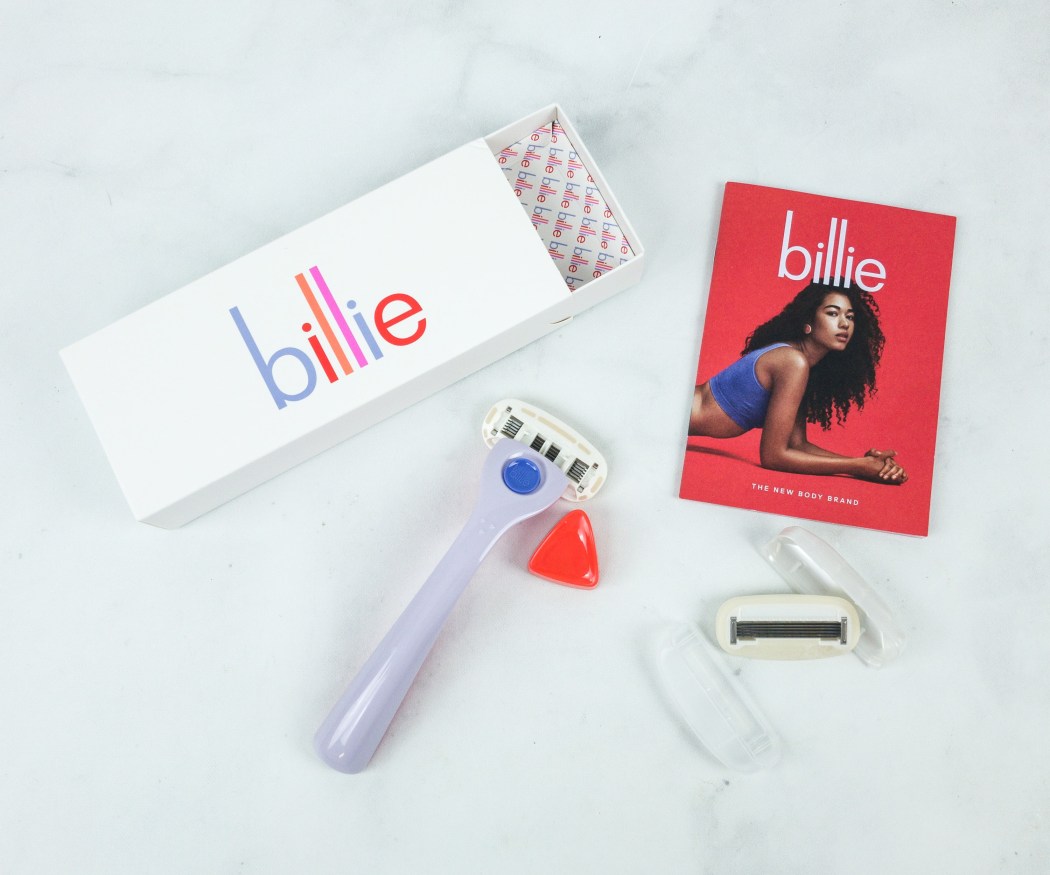 Why we love it: Billie send out high-quality items! From shaving supplies to body products, they have it all! You can also choose the frequency of your deliveries! Their razor comes with a magic holder that you can stick on your bathroom wall for easy access whenever you need it PLUS, it comes in cute colors!
Check out our Billie reviews page to see more!
Price: Razor starter kit $9 per month.
---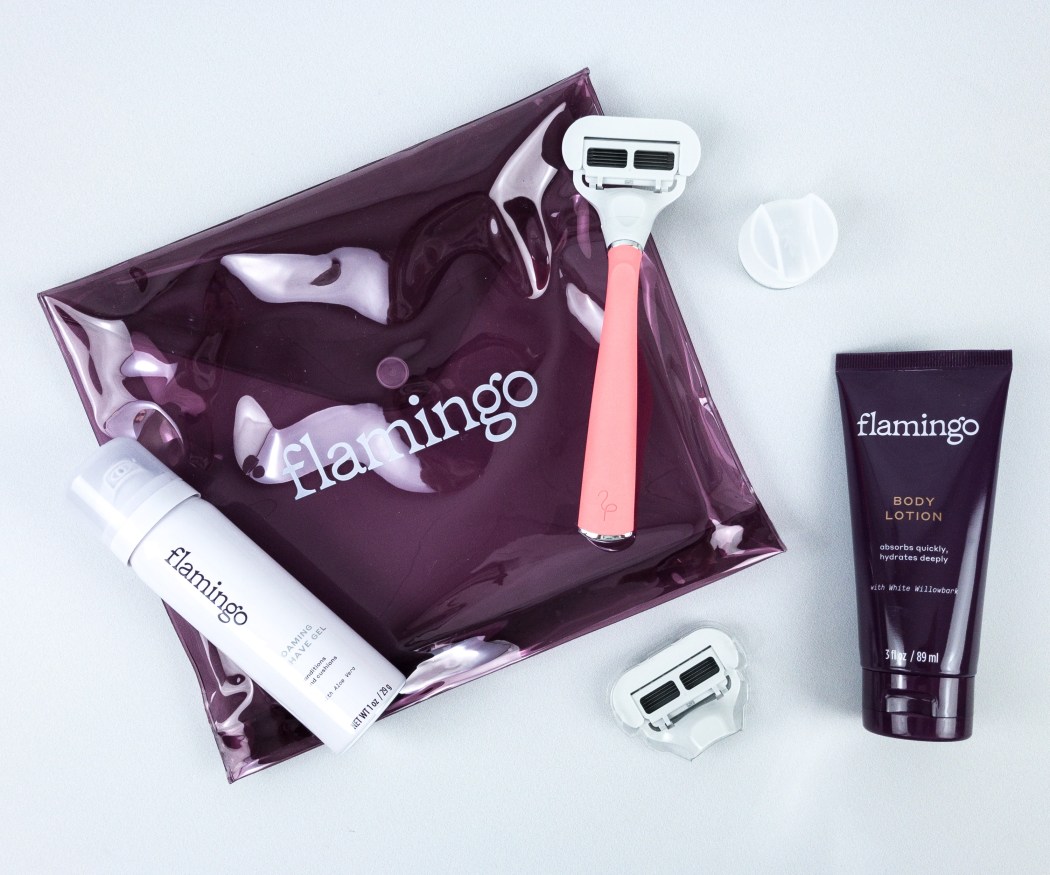 What you get: Whether it's shaving or waxing, they have it all covered for you! Flamingo has an ergonomic, award-winning razor that undoubtedly does the perfect shave! They have a wide variety of hair removal kits depending on your needs. Their shaving set also comes with a toxin-free, vitamin enriched shaving cream that will leave your skin smooth and hydrated after every shaving session!
Check out past Flamingo reviews to learn more about their products!
Price: Shaving set $16. Free shipping!
---
Why we love it: Dollar Shave Club lets you pick out your own handle and get razor cartridges for just a tiny fee each month! Plus, you can add shave butter or flushable moist wipes as extras! I love how each box can be personalized every month! There's a quiz on their website upon signing up so they can learn more about you and set up a box based on your personal preferences!
Learn more about the Dollar Shave Club by reading past reviews!
Price: Subscribe for $10 per month
Deal: Get your first Starter Set for FREE! Deal applies automatically, just visit and subscribe. Just pay the shipping of $5.
---
What you get: Gilette Venus gives you two options upon sign up, one is that you get their most popular 5-blade razor plus you get to choose your own color handle and they also throw in a travel-sized Olay shave gel and a shower hook on your first order! For the next boxes, you get to customize your own contents by choosing your own blades, handle, and how often you want a box to be delivered! The terms are flexible and you can modify or cancel your subscription anytime!
Price: Get your kit for $15 per month.
---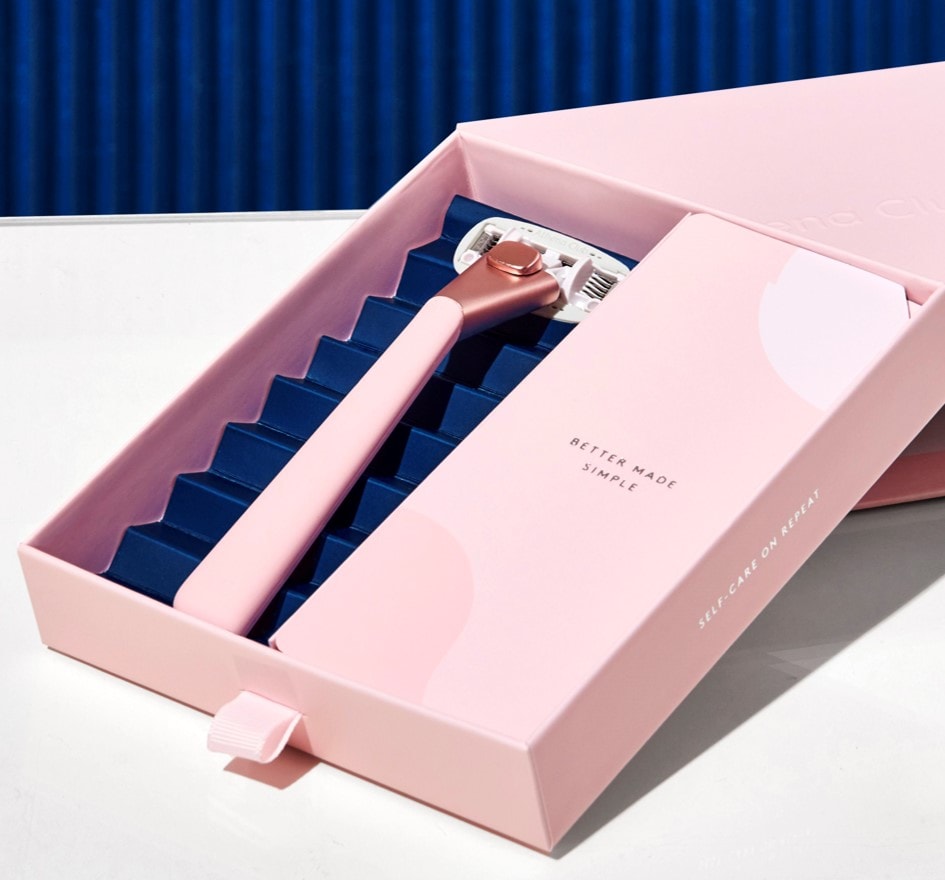 Why we love it: Athena Club have everything you need to treat your body right! From skin treatments to organic tampons to razor kits, just take your pick! Their products are made with the most natural and sustainable ingredients so you're sure they're safe to use. Plus, they're affordable and they actually work!
Price: The razor kit costs $9 per month.
---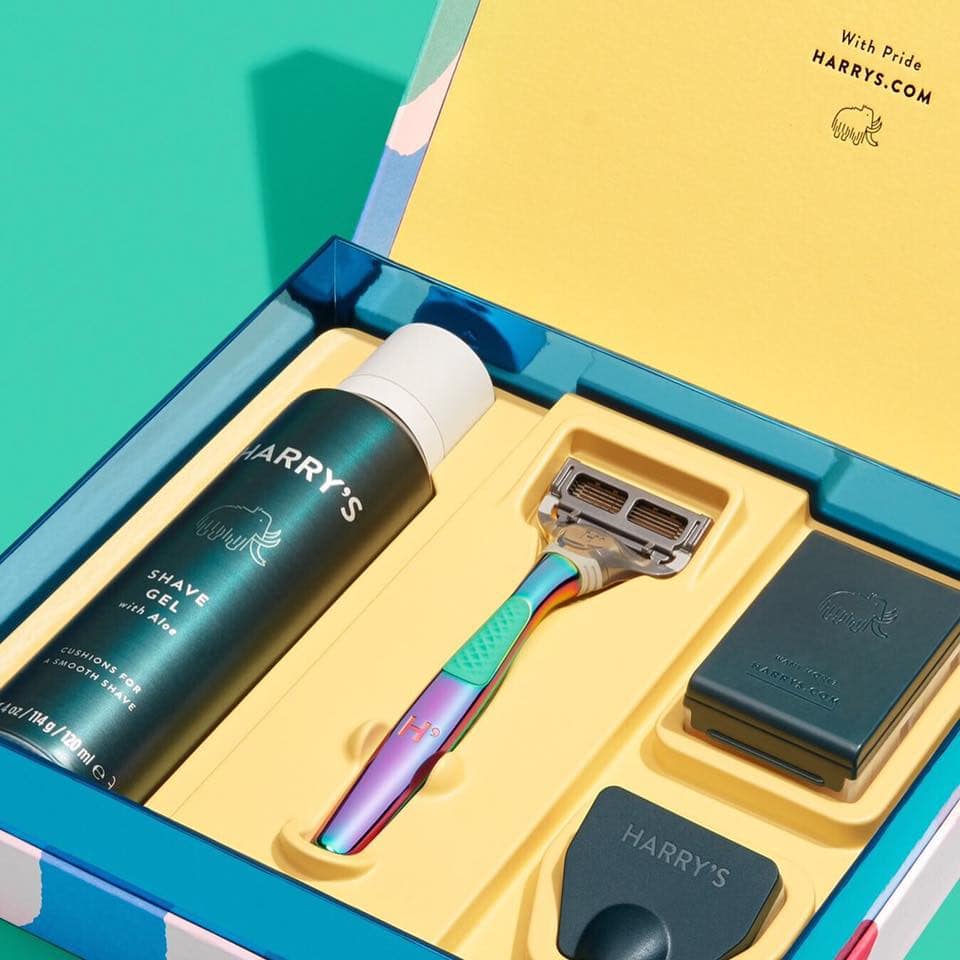 Why we love it: You get to subscribe to customizable plans for blade and shaving cream refills! Plus, Harry's products are made sulfate-free with skincare formulations! They're also donating a percent of their of their sales every year to non-profit organizations that provide mental health care services to men in need so that's all the more reason for us to love this subscription!
See past Harry's reviews to learn more!
Price: Starter set is $13.
Deal: Get your first set for $8. Use this link to get the deal. FREE shipping.
---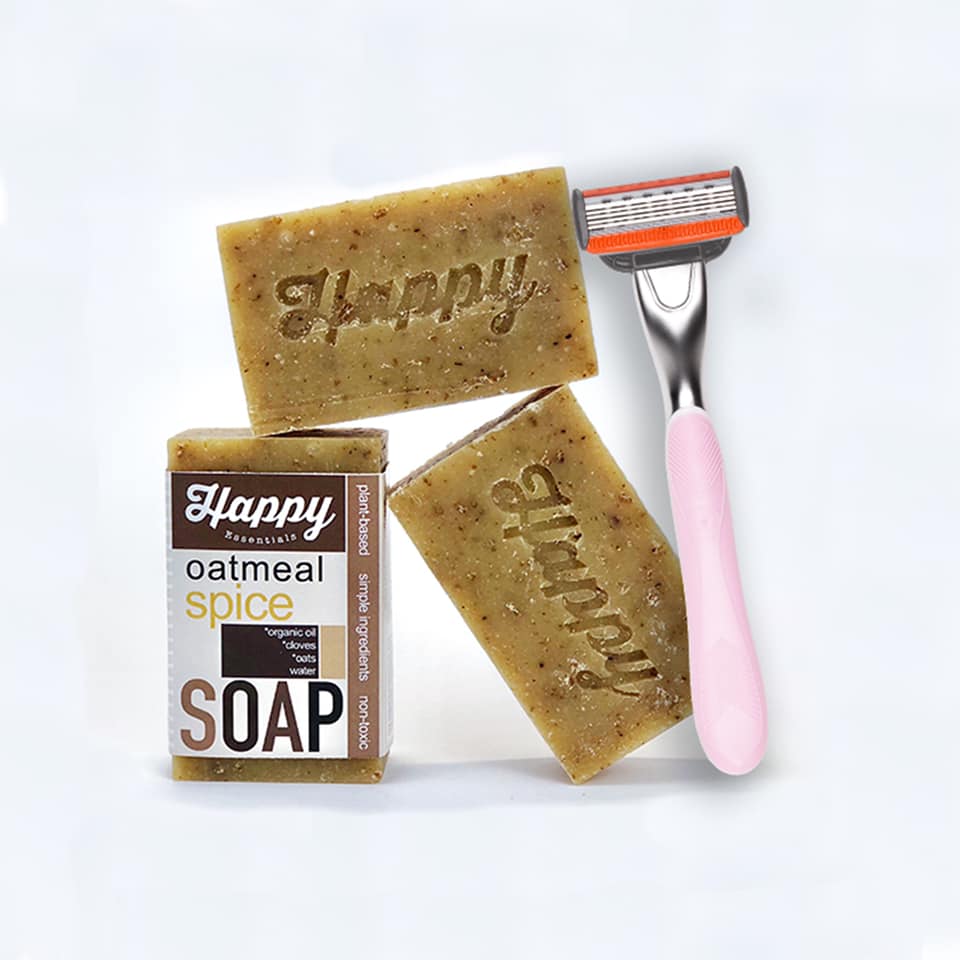 Why we love it: You get to customize your box by choosing the frequency of delivery! Get the best of both worlds with their products because you get to have premium items at an affordable price! Their shave soap and razors are designed to nourish and clean the body while leaving your skin healthy and smooth! Happy Legs Club also offers free delivery which is always a great thing plus, they have flexible terms because you can change, skip or cancel your membership anytime!
Visit our Happy Legs Club reviews to know more about this subscription!
Price: Triple Blade Razor kit – $12 and 5 blade Razor kit – $18.
Deal: Get 10% off any order for New Customers happy legs club! Use coupon code HLCAFF10.
---
What you get: OUI the People has a commitment to changing the language of beauty so they send out effective, thoughtful and amazing products that make you feel good about yourself, just as you are! They have an amazing selection of razors that are good for sensitive skin! We love the Black Limited Edition!
Price: Get it for $67.50 per box.
---
And that is it for our list of the best razor and shaving subscription boxes for women! Did you find the perfect subscription box for you?
To see more of our curated lists, check out this list of all the best subscription boxes in every category!
Say Hello to More Skin & Body Care Subscriptions for Women!