Shaving is simply hygienic. We shave not only to remove hair on our skin and achieve that flawless finish, but it also helps remove dead skin cells. Whether you're up for a date night or getting ready for a beach trip, you need razors to help you remove unwanted hair that may ruin your look. One excellent way to deal with dull blades and prevent razor burns, nicks, and cuts is to get razor and shaving subscriptions that will provide you with the right products to use.
Most of these razor subscriptions offer starter kits complete with the handle, blades, mousse, creams, moisturizers, and other gentle products to keep your skin hydrated even after shaving. Some can also be customized depending on your shaving needs and preferences. So, keep razors and shaving products coming to you whenever you need to while you sit relaxingly at the comforts of your home as everything will be delivered right to your door!
Get a shaving subscription and make removing body hair easy and hassle-free! We've gathered a list of the best razor and shaving subscription boxes that any woman can try to resolve their shaving woes.
The Best Razor and Shaving Subscription Boxes for Women!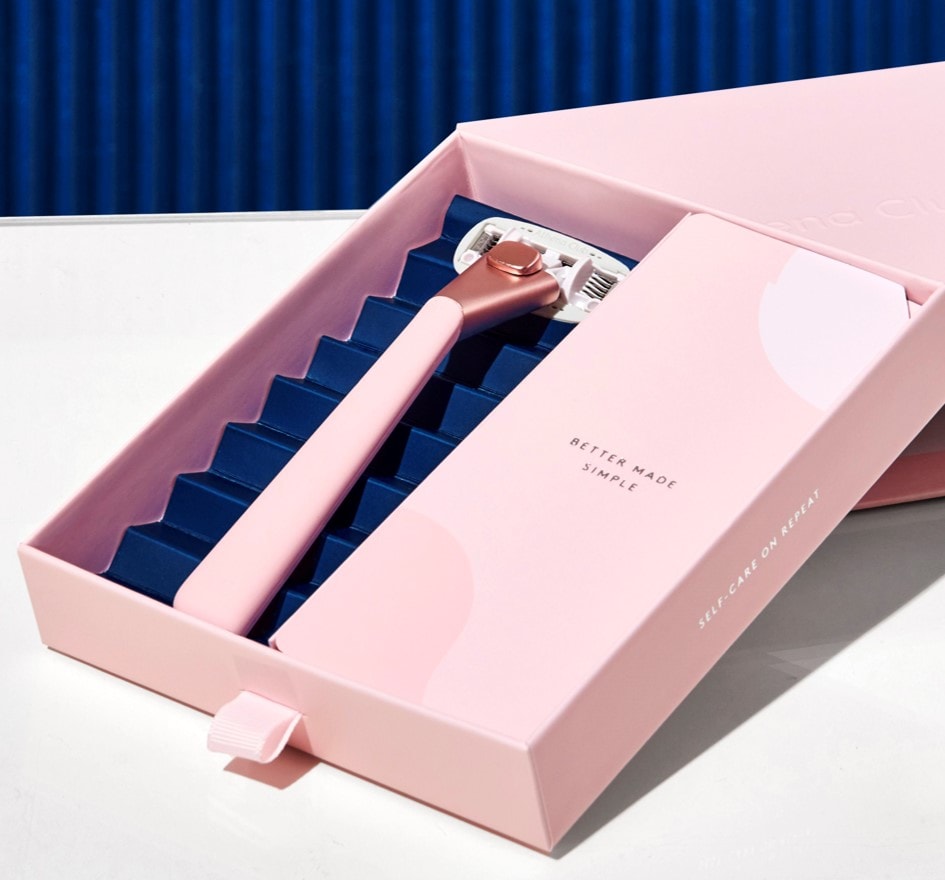 Image from: Athena Club
What You Get: Athena Club has everything you need to treat your body right. From skin treatments to organic tampons to razor kits, they have it all for you, so take your pick! Their products are made with the most natural and sustainable ingredients, so you're sure they're safe to use. Plus, they're affordable, and they actually work! For saying hello to a smoother skin, there's The Razor Kit with your fave razor, available in 6 colors – Coral, Sky Blue, Midnight, Rose, Glacier White, and Onyx. It also comes with 2 five-blade cartridges and 1 magnetic hook for easy storage. You also have the option to choose your delivery frequency and add-on products like shave foam, body wash, and body lotion upon check out. So grab one kit and have the best shave ever!
Price: The razor kit costs $9. You can also get 4 blade refills for $12 a month.
---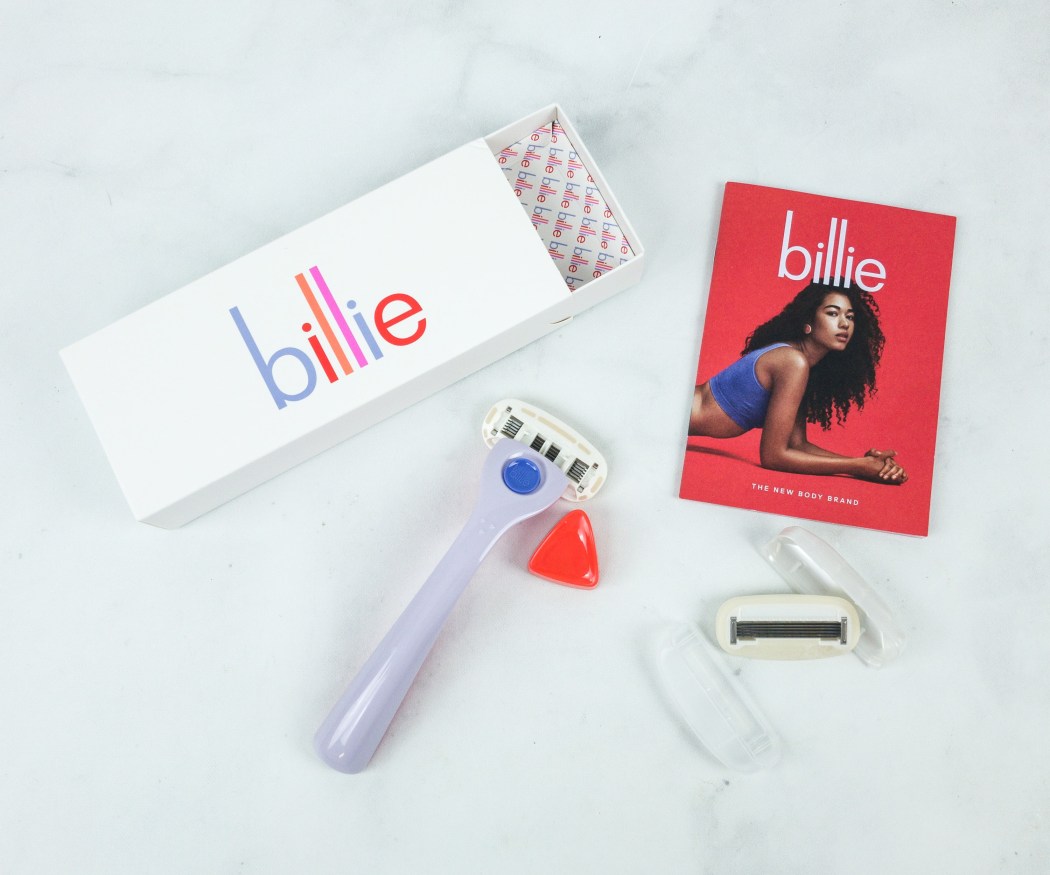 Image from: our review
What You Get: With Billie, there's no more fuzz as they only send out high-quality items. From shaving supplies to body products, they have the best products you can fill your top shelf with! To remove unwanted hairs, one should get a Razor Starter Kit. It comes with an ergonomic matte handle, a charcoal shave soap, and two nickel-free blade refills. Their razor comes with a magic holder that you can stick on your bathroom wall for easy access whenever you need it, plus it comes in cute colors! You can also set and choose the frequency of your razor refill deliveries, so you'll never worry when to get one.
Learn more by visiting Billie Reviews.
Price: The Razor Starter Kit is priced at $10 and add-ons are also available.
---
Image from: OUI the People
What You Get: OUI the People has a commitment to changing the language of beauty, so they send out effective, thoughtful, and amazing products that make you feel good about yourself, just as you are. They have an amazing selection of body care sets that are good for sensitive skin, including a single-blade razor for the smoothest shave ever! Their single-blade razor is made from stainless steel or brass, known to be durable and sustainable, so cheers for more no hair-pulling and razor burn shaving!
Price: Get it for $67.50 per box.
---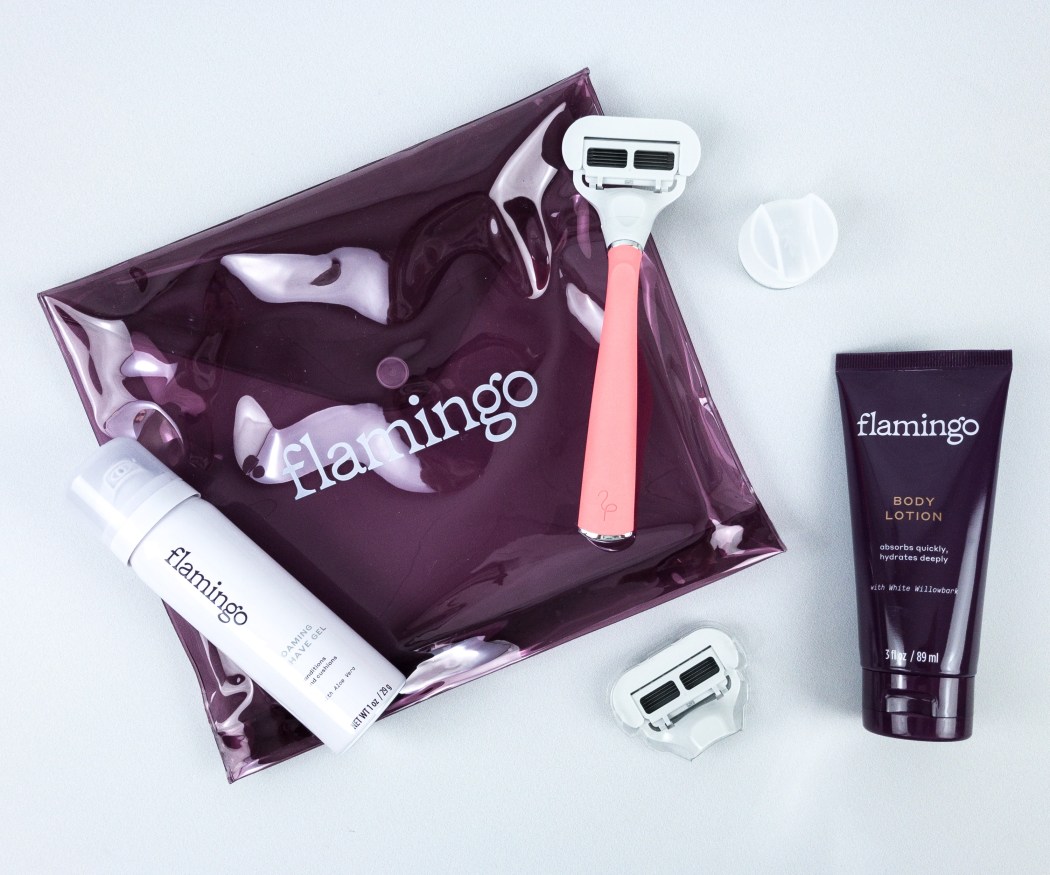 Image from: our review
What You Get: Whether it's shaving or waxing, Flamingo has it all covered for you! They offer razors that have ergonomic, award-winning designs that undoubtedly do the perfect shave, plus they also have other hair removal kits depending on your needs. Aside from 1 razor handle, 2 blade cartridges, and a shower hook, their shaving set also comes with a toxin-free, vitamin-enriched shaving gel and 1 body lotion that will leave your skin smooth and hydrated after every shaving session! On top of it, they also donate 1% of sales to support nonprofit organizations to empower every woman and help build a better relationship with themselves.
See how this subscription works when you check out Flamingo Reviews.
Price: Shave Set costs $16. Shipping is free for orders above $15.
---
Image from: Dollar Shave Club
What You Get: Dollar Shave Club makes shaving easier to do by providing the best razors out there. Their only goal is to provide anyone with quality products to make them look and feel good. Their efficient starter set includes a handle and razor blades together with the trial-sized version of shaving products to care for your skin even after shaving! The succeeding box comes with razor refills so every woman can shave without having to deal with dull blades that can cut through the skin. There's also a quiz upon signing up so they can learn more about you and set up a box that can also be customized, depending on how many you want in your box and the frequency of deliveries.
Learn more when you visit Dollar Shave Club Reviews.
Price: Get your starter kit for $5, then you will be billed $20 every other month when you subscribe. Shipping is free!
Deal: Get your first Starter Set for FREE! Deal applies automatically, just visit and subscribe. Just pay the shipping of $5.
---
Image from: Gilette Venus
What You Get: Gilette Venus gives you the right products to use for your shaving journey! Shave your way as each box can be customized based on your needs. You can choose what handle color you want (mint or platinum), the types of blade you need (smooth sensitive or extra smooth), as well as the delivery frequency. Based on your chosen frequency, you'll get your blade refills. The terms are flexible, and you can modify or cancel your subscription anytime! You can also get the Venus Starter Kit, which includes a handle, blade refills, a shower hook, and travel-size shave gel. Choose what's up to your liking and shave the way you want!
Price: Get the Venus Starter Kit for $7. Recurring blade refills cost $18.
---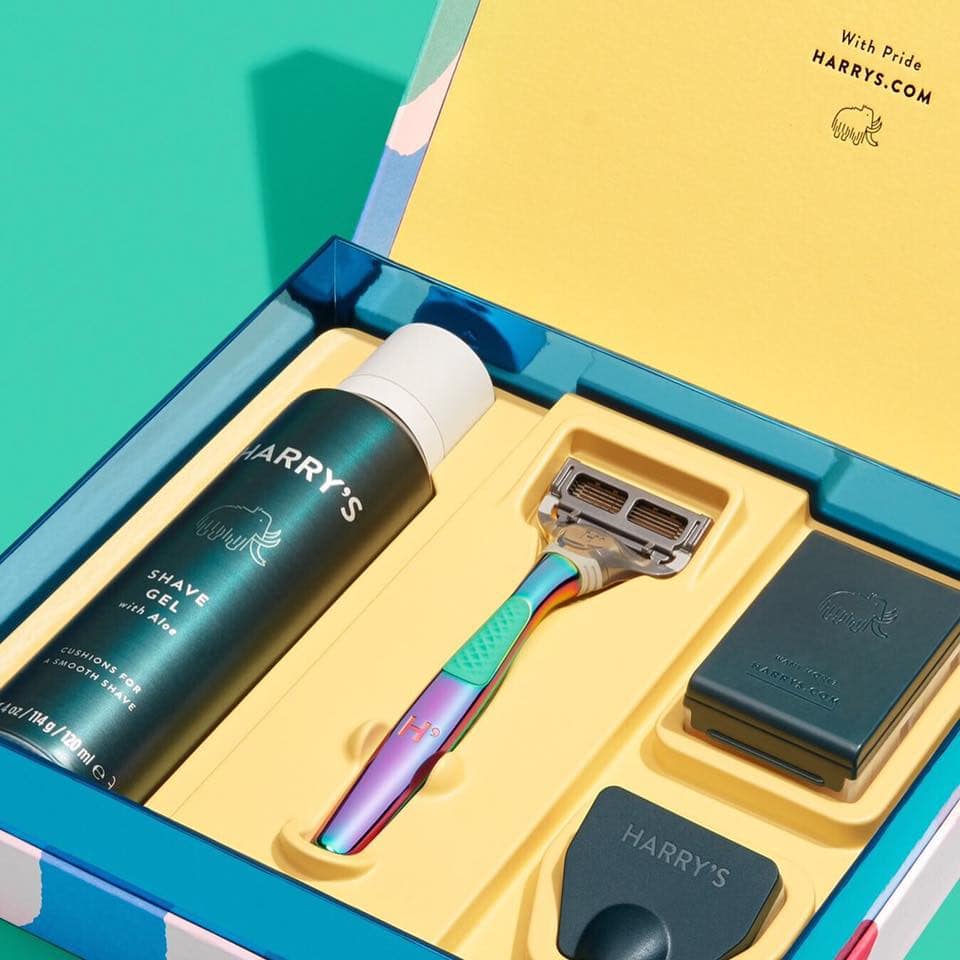 Image from: Harry's
What You Get: Although it's a razor and shaving brand for men, Harry's is also loved by women! Their shaving tools and products are thoughtfully created using carefully sourced materials and ingredients to provide you the best shaving experience. There are 5 shaving kits for you to choose from, and each comes with an ergonomic handle and recurring delivery of refills in your chosen frequency. You can also try their Starter Set, which you can also customize based on your needs. One great thing about this subscription is they also donate a percentage of their sales every year to non-profit organizations that provide mental health care services to men in need, so that's all the more reason for us to love it!
Read past Harry's Reviews to know more.
Price: The starter set is $13 and the refill plan starts at $16 every 2 months.
Deal: Get your first set FREE! Use this link to get the deal. Just pay $3 shipping!
---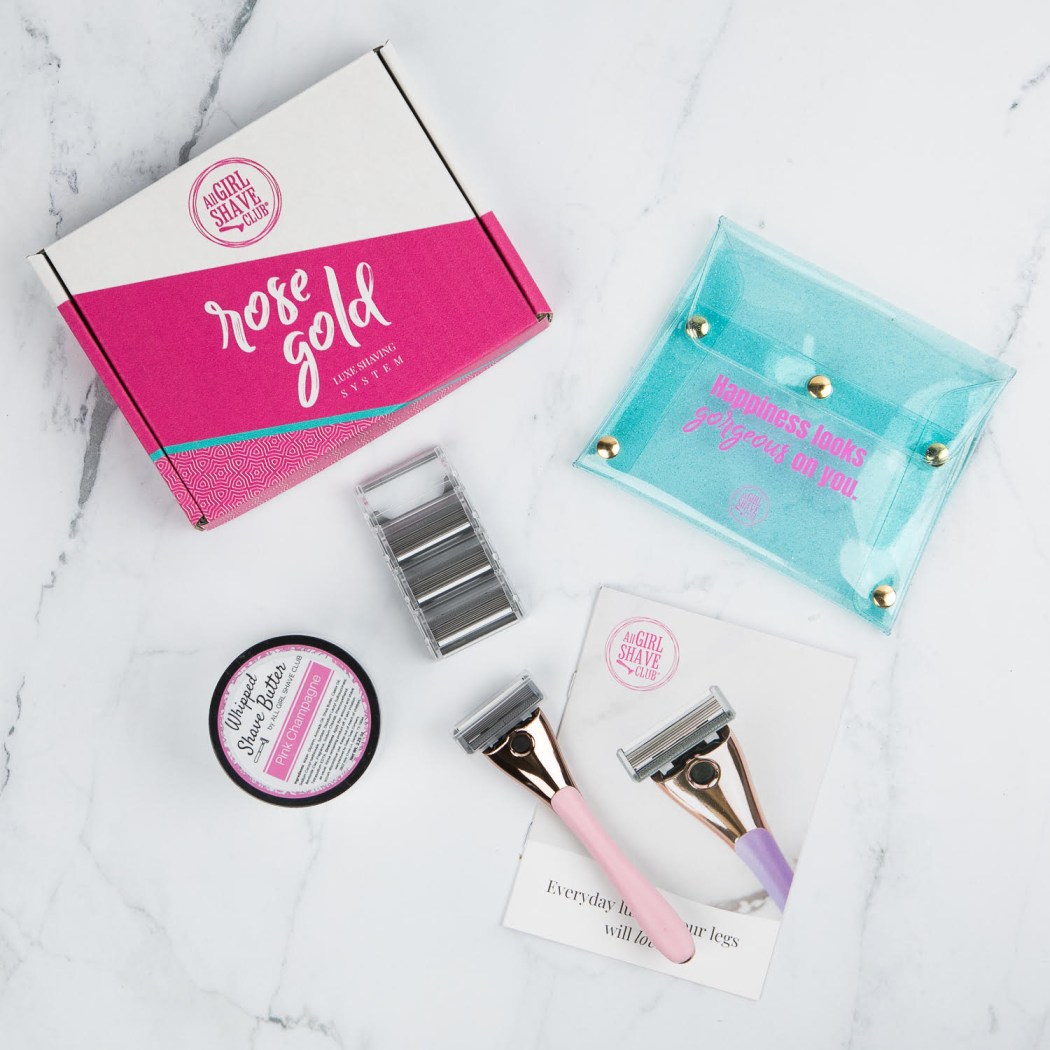 Image from: All Girl Shave Club
What You Get: For that flawless hair-free look, All Girl Shave Club is your best friend! This club offers high-quality, premium razors without shelling out big bucks. This subscription will give you a smooth and close shave experience that's great and gentle even for those who have sensitive skin. Join the club and receive your Starter Kit complete with a rose gold handle, a 4-pack of 6-blade diamond-coated razor refills, a safety cover, and a cute shave tote for easy storage. You can also customize your plan depending on your shaving needs. And to make it more fun shaving, you can add a whipped shave butter or more discovery products for an additional cost.
Price: The starter kit is $18, and 4 blade refill subscription costs $10 every two months.
---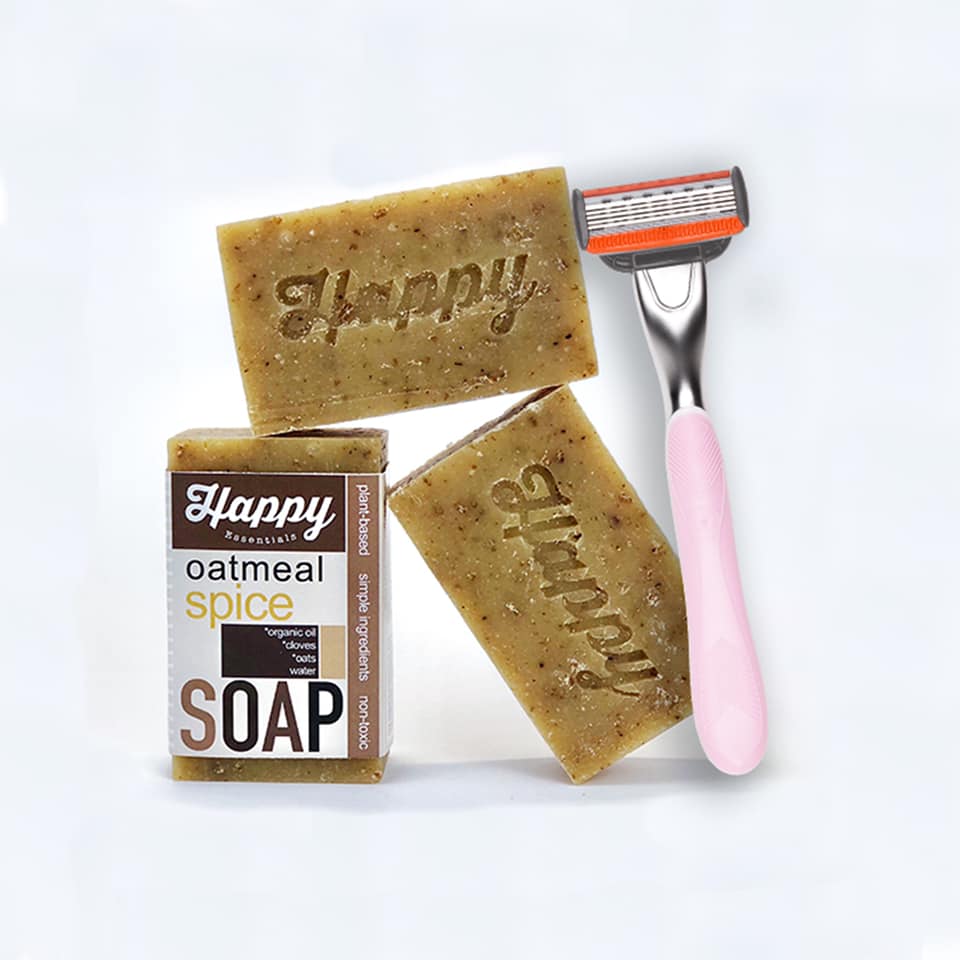 Image from: Happy Legs Club
What You Get: Happy Legs Club will give you hairy-free skin you can be happy about! They offer healthy shaving products for both men and women to use without the heavy price tag. For your subscription to start running, you have to choose between HERS, HIS, or BOTH. Your initial shipment includes a rubber handle and 4 cartridges. You can also decide and choose the frequency of your 6 razor refill – every 2 months or every 3 months, plus the option to add soap during check out. Their shave soap and razors are designed to nourish and clean the body while leaving your skin healthy and smooth!
Visit Happy Legs Club Reviews to know more about this subscription.
Price: Subscription costs $18, plus free shipping.
---
And that's all for our list of the best razor and shaving subscription boxes for women! Did you find the perfect subscription to help you get rid of unwanted hairs?
To see more of our curated lists, check out the list of all the best subscription boxes in every category!
Say Hello to More Skin & Body Care Subscriptions for Women!