Parenthood is a rewarding yet demanding journey, and every parent deserves a helping hand. Thankfully, subscription boxes offer an innovative solution for busy parents by delivering essential items straight to their doorstep. These subscriptions are tailored to meet the unique needs of families, from providing top-quality baby products to offering educational and entertaining toys for children. With a subscription box, parents can enjoy the convenience of hassle-free shopping while also discovering new and exciting items for the whole family to enjoy.
Show More (15 items)
Whether you're a first-time parent preparing for a new arrival or a seasoned pro juggling the needs of a growing family, these boxes provide a reliable supply of essentials to keep your household running smoothly. From diapers and wipes to feeding accessories and toys, these subscriptions cater to every stage of parenting. Plus, with the flexibility to adjust or cancel your subscription at any time, it's easy to customize the service to fit your family's evolving needs.
With just a few taps on your smartphone, you can easily order everything you need and have it delivered straight to your doorstep. To help you find the best subscription boxes for parenting in 2023, we've compiled a list of our top picks!
The Best Parenting Subscription Boxes – Diapers, Clothes, Baby Food, Books & More!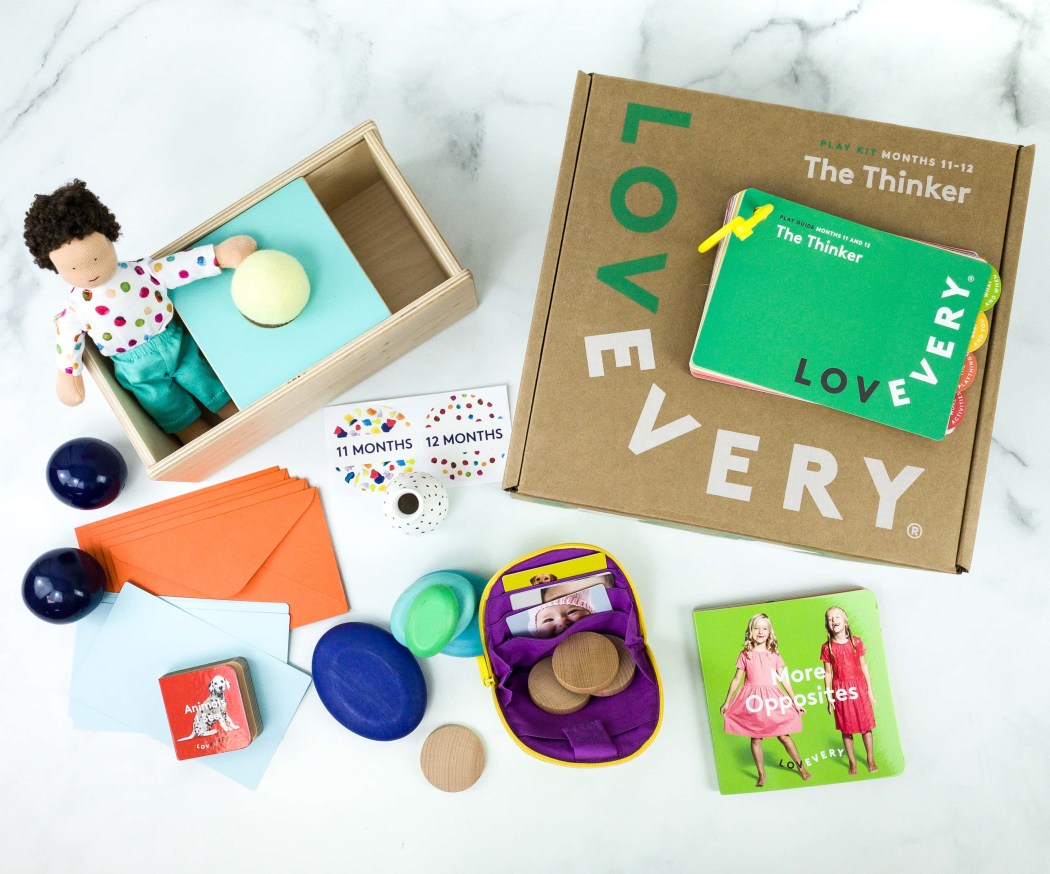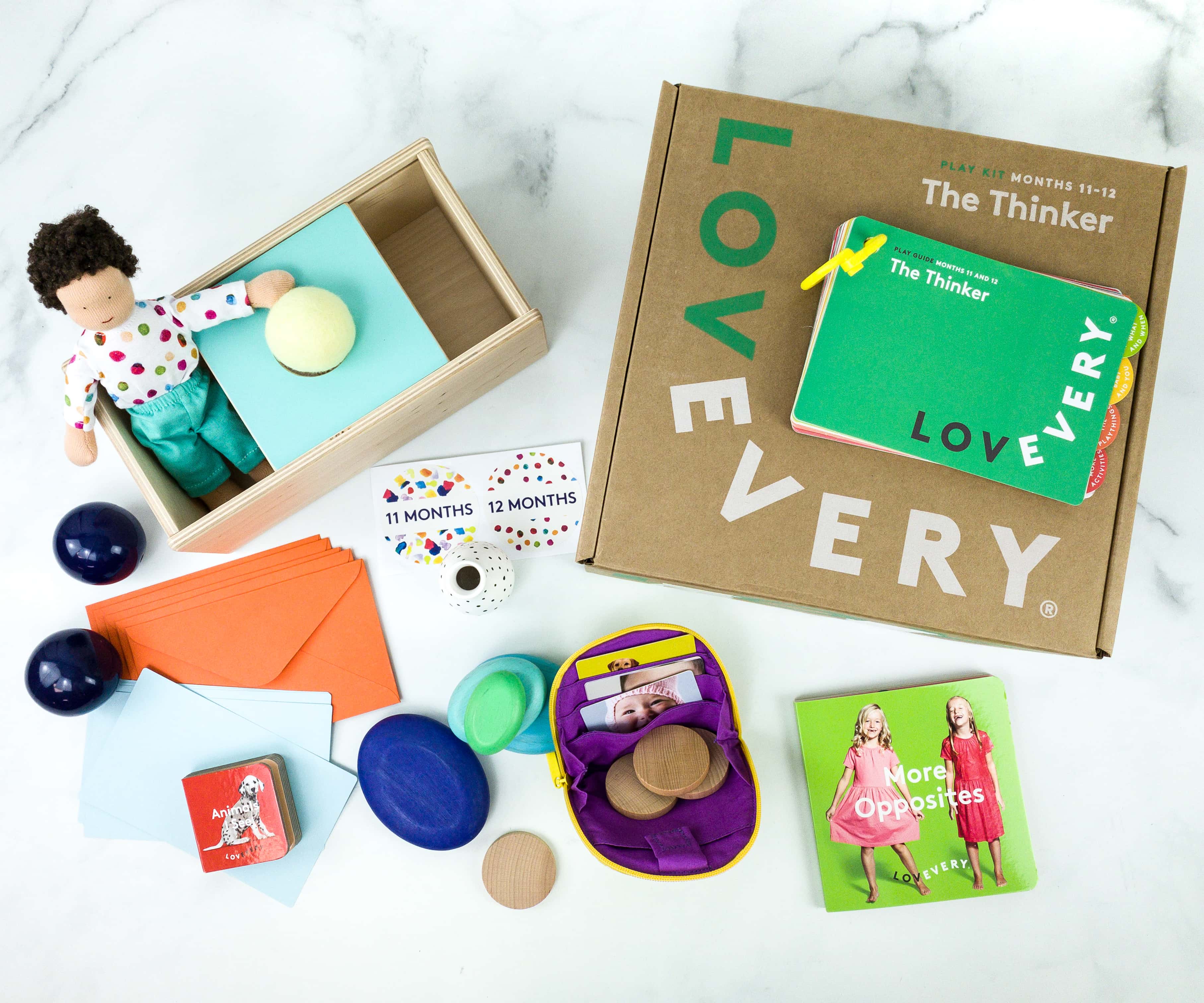 Image from: our review
The best play products for a baby's developing brain are in every Lovevery box. Specifically designed by child development experts, you get toys customized by stage and thoughtfully crafted using sustainably forested wood, organic cotton, and baby-safe plastics. What's not to love about a box filled with lots of information for parents and fun, age-appropriate developmental toys for babies? The playthings are products of thorough research, making the whole experience valuable and informative! It sure makes learning more fun for children while guiding parents through the well-researched booklet!
Deal: Save up to $48 when you pay upfront for longer length plans! Deal applies automatically, just visit and subscribe. Free shipping for orders $75 in the shop!
---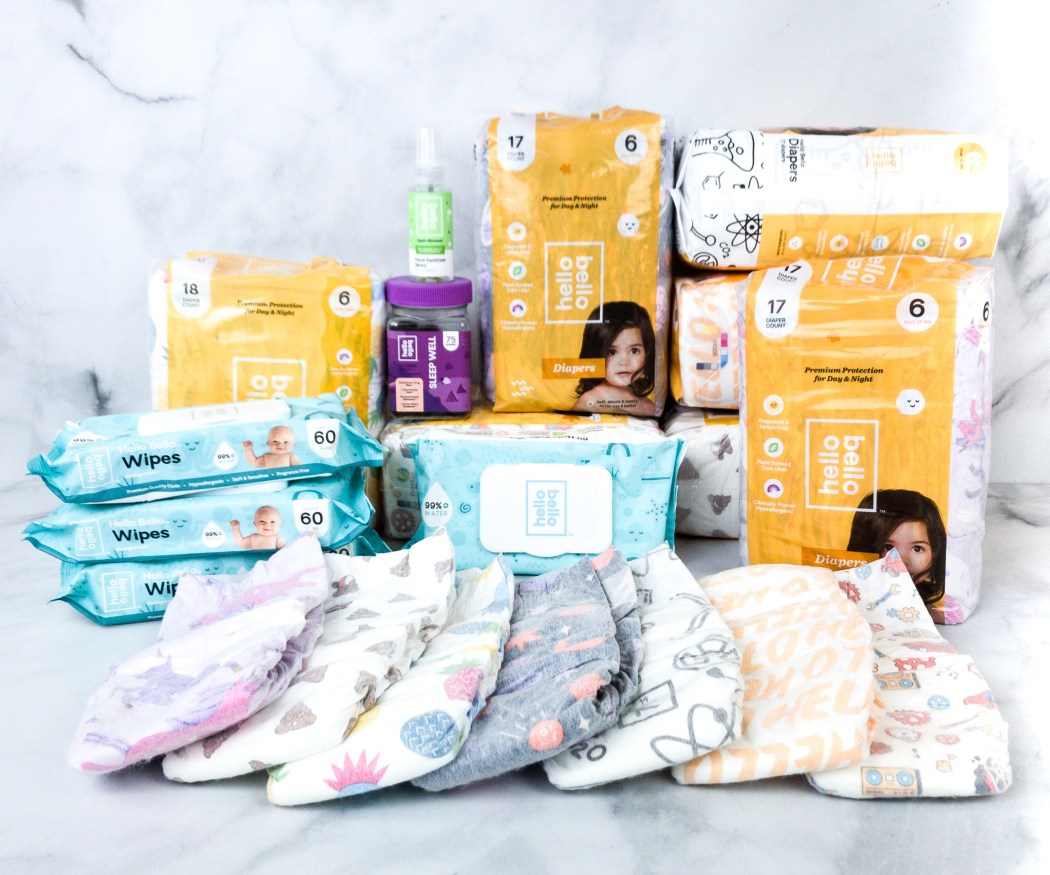 Image from: our review
For the best baby products for your little one, Hello Bello is one of the finest subscriptions around. No more rushing to the store to get all the baby essentials you need because they'll deliver them straight to your door – at the best prices! All products are cruelty-free and made from plant-based ingredients and organic botanicals (no nasties!), making them a safe choice for your baby's needs. From their hypo-allergenic diapers to organic gummy vitamins to premium personal and home care, everything fits right into your budget!
Deals:
Get 25% off your first Diapers and Wipes Bundle + FREE Shipping + FREE Bonus Item! Use coupon code HELLODIAPERS.
Get 25% off your first Vitamins Bundle! Use coupon code VITAMINS and Use this link to subscribe.
---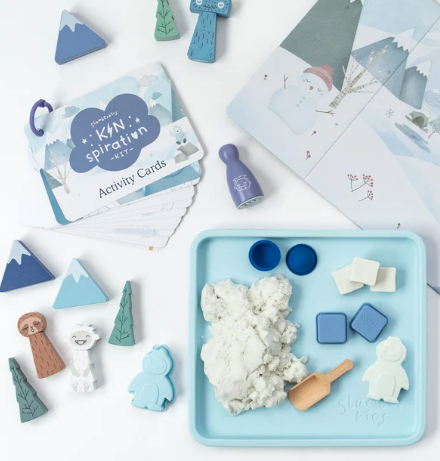 Image from: Slumberkins
Slumberkins is a quarterly subscription that unlocks the power of play in just a box. Designed and carefully crafted by therapists and educators, it encourages kids to have fruitful play as they learn. Each kit comes with educational activity cards to explore on their own, in addition to storybooks for socio-emotional learning, toys that spark imagination, and a whole lot of inspiration! Let your naturally curious offspring set sail on a magical adventure to build confidence, regulate emotions, and make important connections. It even features Slumberkins friends like bigfoot, unicorn, and yak!
---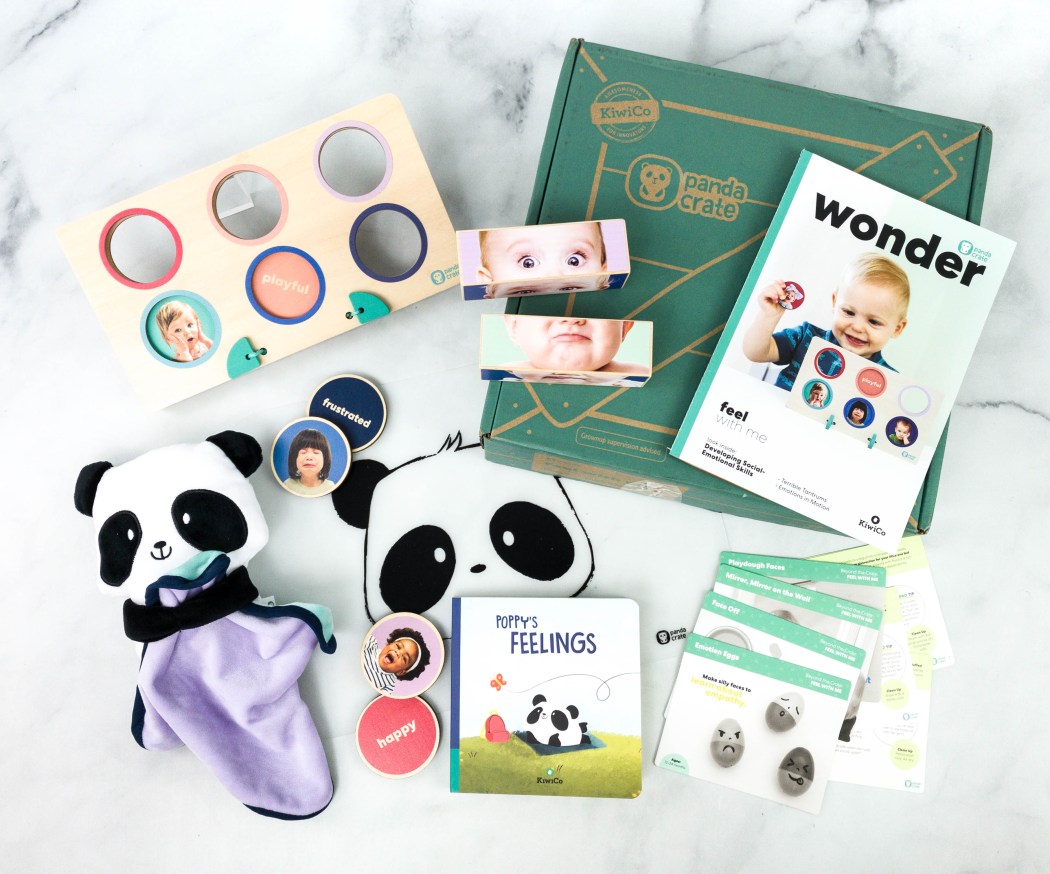 Image from: our review
High-quality educational toys and books are always present in this crate! From the KiwiCo family, Panda Crate by KiwiCo is designed exclusively for babies aged 0 to 36 months to aid in early childhood development and lay a foundation for lifelong learning. Each box contains 4-6 thoughtfully designed learning toys and/or books that are appropriate for a child's age and developmental stage. It also includes activity cards to promote learning and engaging play, plus help parents and kids bond and explore more together, and a copy of Wonder Magazine with research-based parenting advice. Little humans will surely unlock one skill at a time with all these excellent products!
Deal: Save 30% on your first month! Use this link to get the deal.
---
Image from: our review
Yumi provides the perfect nutrition for your baby by delivering freshly made, all-organic, synthetic- and additive-free meals and snacks. Just create a profile, choose a plan size, and they'll take care of the rest for you. Each week, a nutritionist will design a menu for your little one based on their age and nutritional needs so you can expect whole food with no junk (ever)! From single-ingredient purees to multi-ingredient blends to pinchables and bites, every ingredient has a purpose as the baby's meals are mapped out based on thousands of clinical studies and reviewed by experts. This will ensure that the kids will enjoy healthy food that also meets their nutritional needs.
Deal: Get 50% off your first order! Use coupon code HELLO50.
---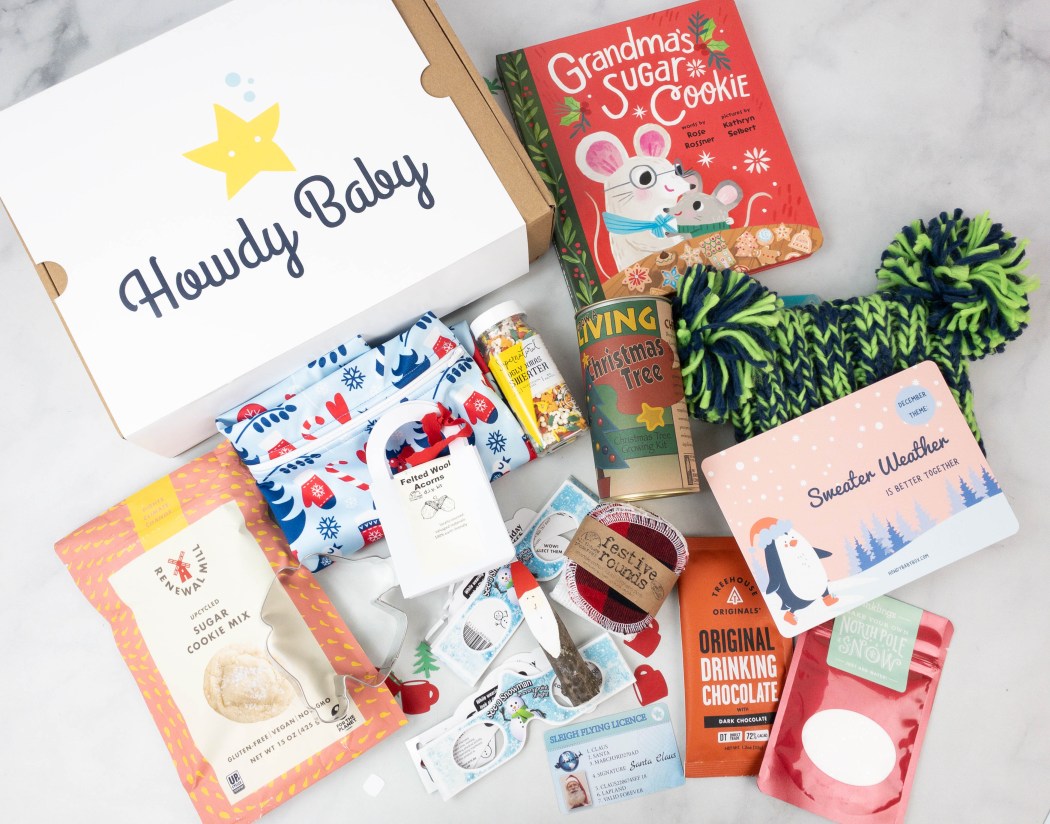 Image from: our review
Howdy Baby Box is a monthly subscription that caters to babies aged newborn to 24 months and moms. Boxes are brimming with unique and premium full-sized products from women-owned businesses and independent makers across the US, including apparel, accessories, care products, toys, and more! Curated and chosen based on your baby's age and developmental stage, each box delivers a nice mixture of mom and baby products they can explore together every month. Essential Box has 4-6 products, while Deluxe Box contains 7-10 items. Subscribers can also select the gender box they want to receive, allowing them to customize the package accordingly.
Deal: Get 10% off your first month! Use coupon code HELLOSUB10.
---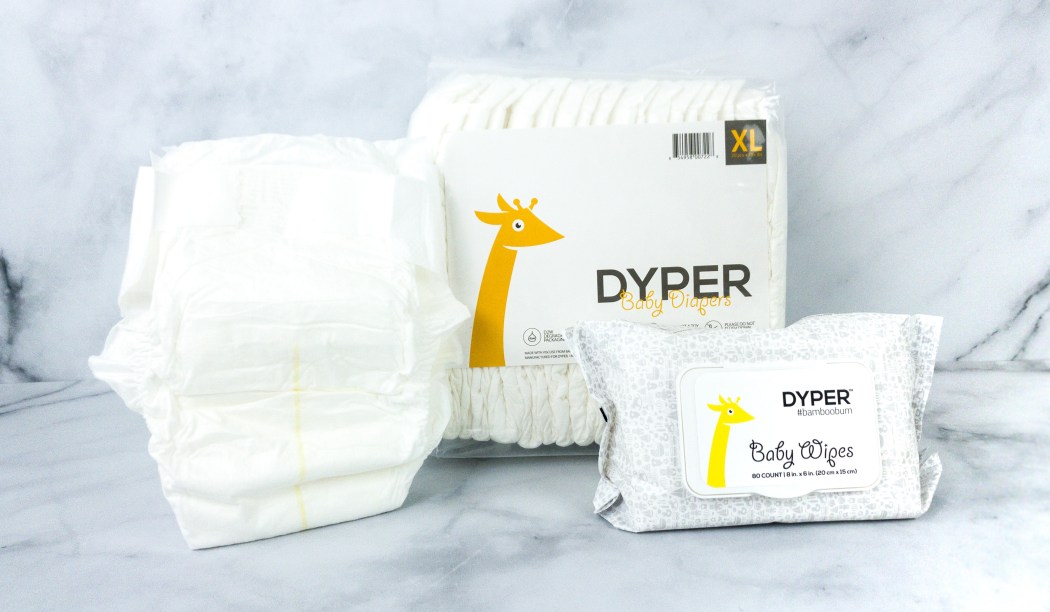 Image from: our review
Responsible, eco-friendly, soft, absorbent, and convenient one-of-a-kind diaper subscription box – that's what DYPER is all about! These sustainable plant-based diapers are better for you and your baby as the products are free from nasty stuff, and they're made with viscose fibers from responsibly sourced bamboo instead. You'll get between 68-216 diapers with each shipment, depending on the size and the style – diapers (regular) or training pants. They also have cloth diapers, baby wipes, bath and body, healthcare, and more! They're not just good for the environment, but they're wallet-friendly as well!
Deals:
Get a FREE Diaper Bag when you subscribe to a monthly Dyper plan! Use this link to get the deal.
Get 50% off your first month subscription! Deal applies automatically, just visit and subscribe.
---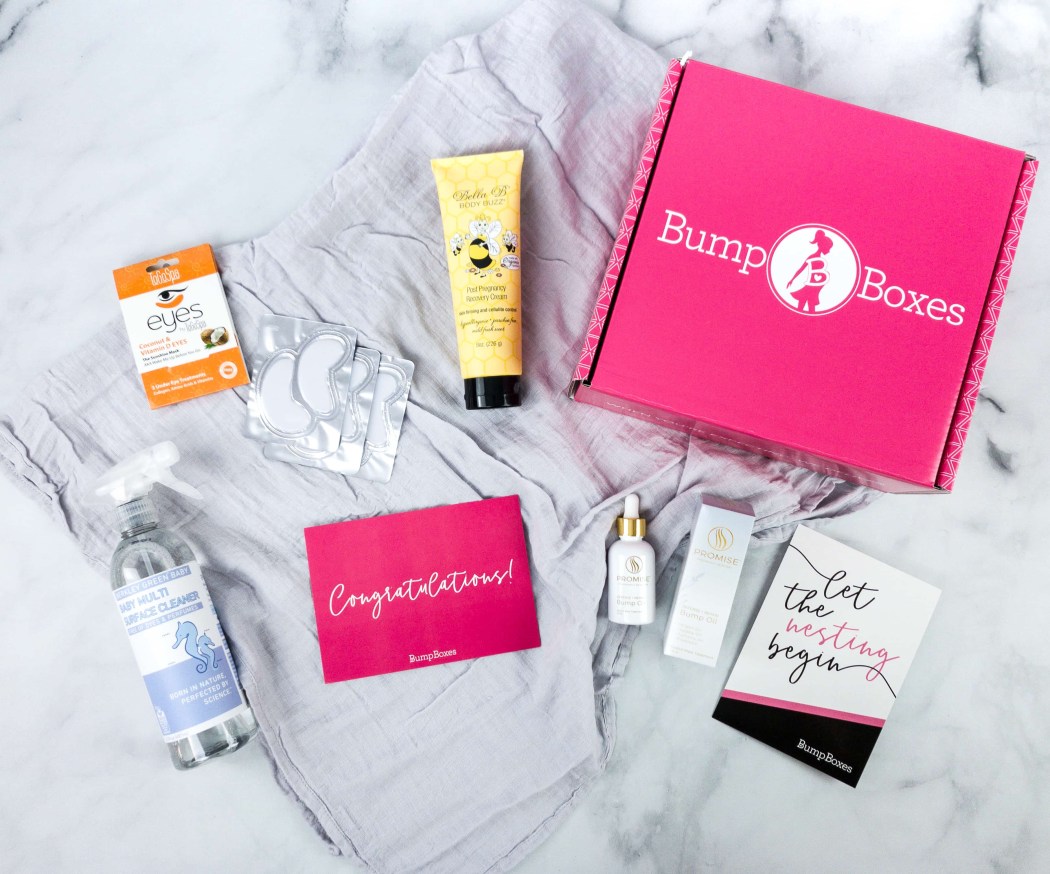 Image from: our review
Being a mom is one of the most exciting phases for every woman, and Bump Boxes will help you feel relaxed and comfortable as you near your due date. Every month, they send out healthy products you can use throughout pregnancy, handpicked by moms themselves, like stretch mark & scar oil, soft swaddle blanket, massage roller, body lotion, and more! Each curated box has five quality items promoting healthy and fun pregnancy for expecting moms, valued at over $60! All products they include are made from clean ingredients and without harsh chemicals, keeping you and your baby safe.
Deal: Get up to 50% off your first box, PLUS a FREE gift when you sign up for a six month or longer plan! Deal applies automatically, just visit and subscribe.
---
Image from: Stitch Fix Maternity
With Stitch Fix Maternity, you can dress the way you want, even with a baby bump! Whether you are in your first trimester or just gave birth, they'll help you find your perfect fit. There's an easy style quiz you need to fill out upon sign-up, and it will serve as the guide for your stylist in curating your boxes. Once you receive the maternity clothing items, you have three days to fit them and decide what you like to keep and check out online. The ones you don't pick will then be shipped back to them — free of charge!
Deal: Get $20 off your first Women's Maternity fix! Deal applies automatically, just visit and subscribe.
---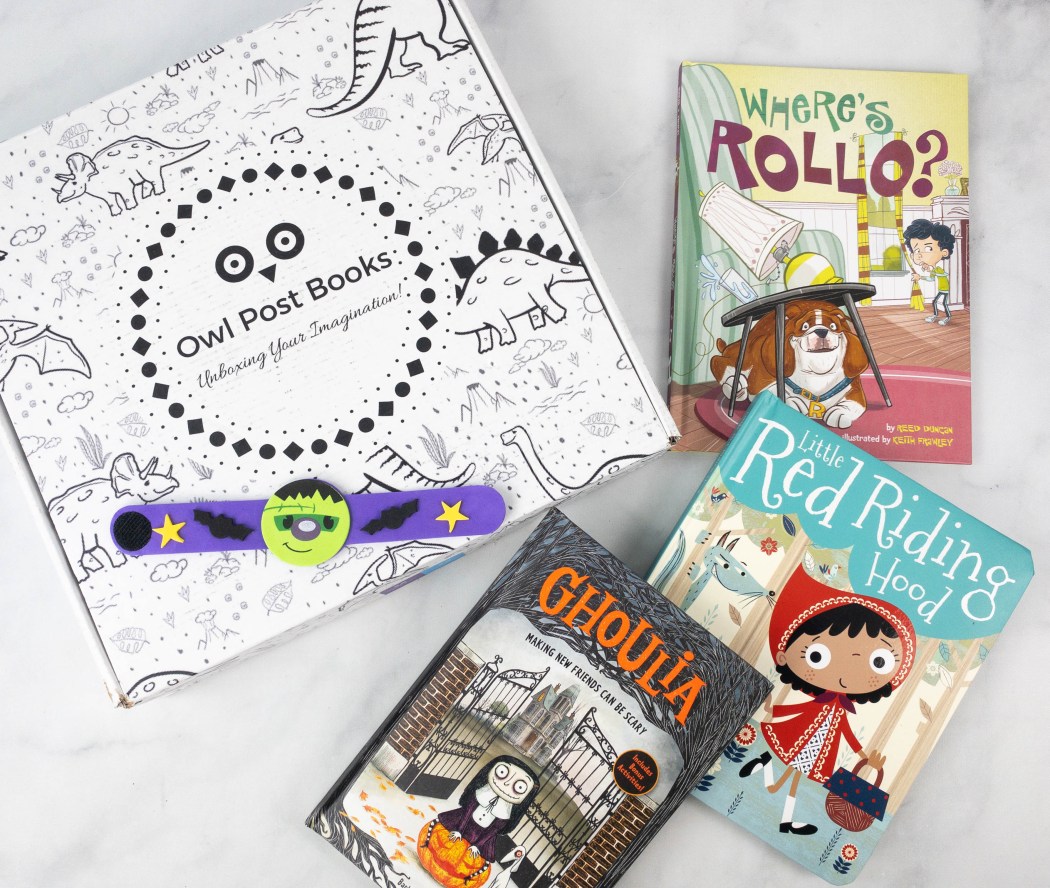 Image from: our review
With Owl Post Books, young members of the book-loving community can get a fun and interactive monthly book club in a box. Available for ages 0-3, 4-7, 8-10, Tween 11-13, and YA, this subscription is designed to spark a love of reading by sending your kids amazing titles to read each month, all hand-selected and curated by an educator. It comes with a fun theme too! You can opt for the Imagination Box (three books + craft) or Imagination Mini (one book + craft). Aside from age-appropriate books, they also include a unique-themed seasonal craft that kids can enjoyably create and excitedly play with after! It's a fun and convenient way to help budding readers develop reading skills. YA Fantasy Imagination Box is also available for older kids.
---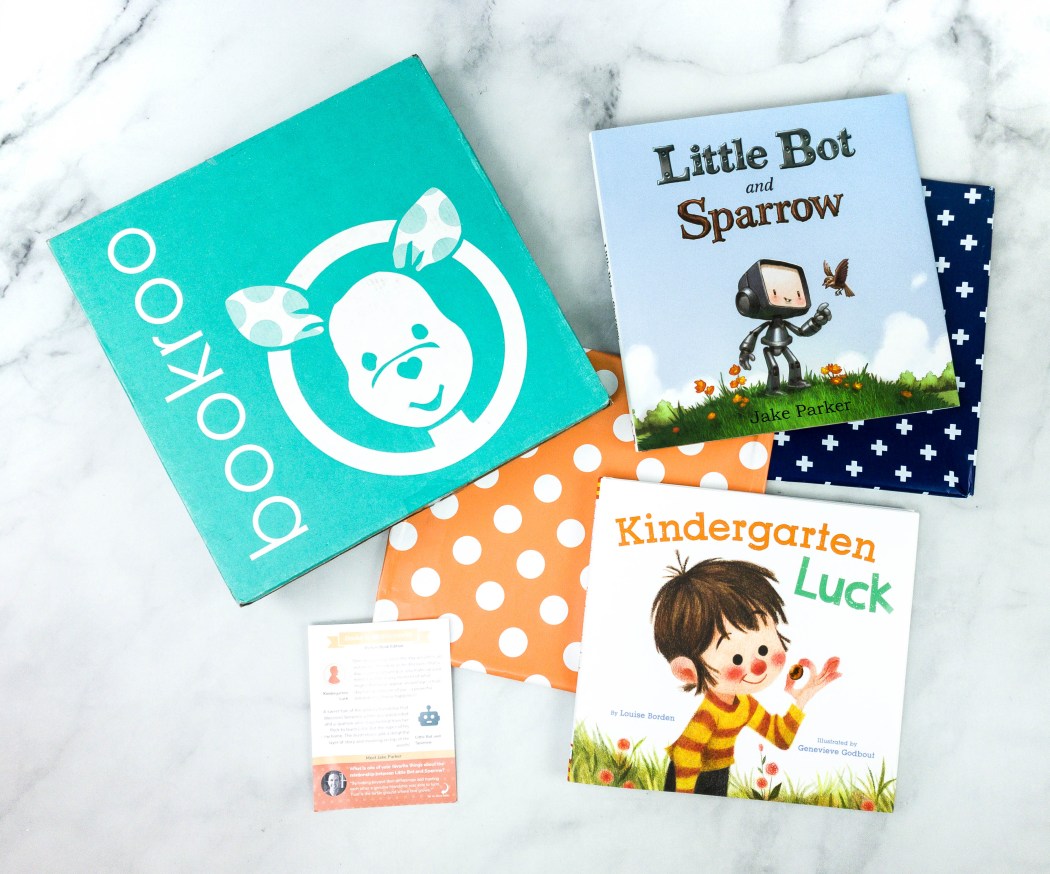 Image from: our review
Bookroo is one of the most loved book subscription boxes for kids! Books are chosen by their in-house reading experts in consultation with librarians, parents, and other kids to make sure the books are ultimately good. Expect a lot of hidden gems your kids will love and start building a home library of quality books, stress-free! Currently, they offer a Board Book Subscription for the youngest book lovers ages 0-3, a Picture Book Subscription for budding readers ages 2-6, a Junior Chapter Book Subscription for advanced readers ages 7-10, and a Middle Grade Chapter Book Subscription for young bookworms ages 9-12. The retail value of the books will always be above the subscription cost. They also come gift-wrapped for an extra special surprise!
Deal: Get 15% off on any subscription! Use coupon code BOOKS2LOVE. Gift Subscription not included. Cannot be combined with any other offers.
---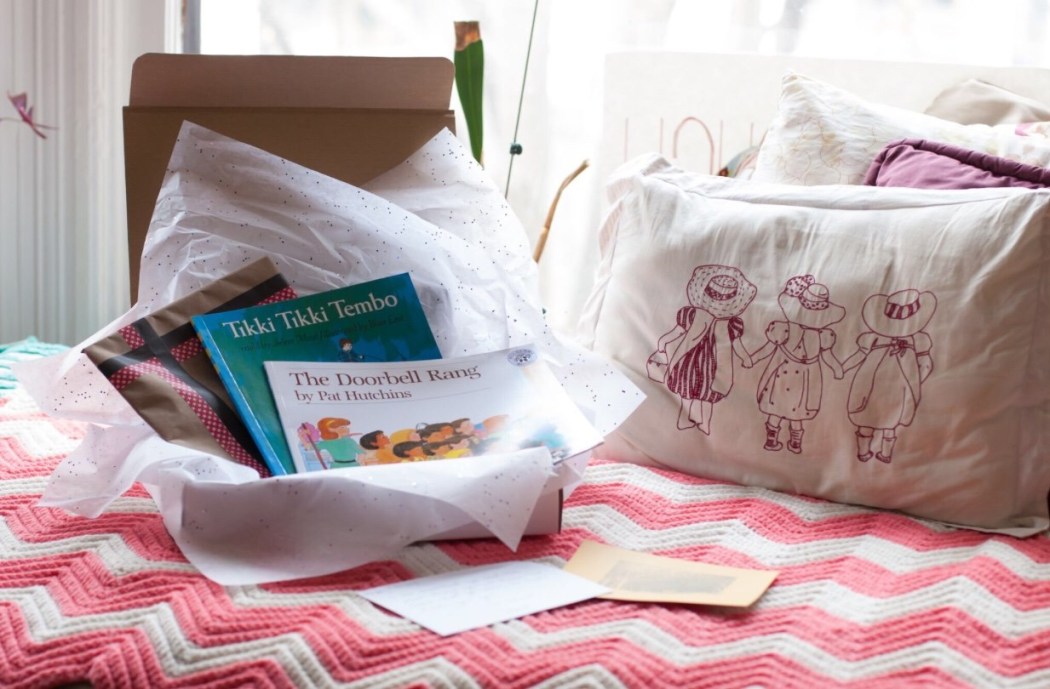 Image from: Momo's Book Club 
It's now easy for parents to build a mini library for their young readers! Momo's Book Club provides parents and their kids the same language to discuss different topics that they are so curious about, like strong female characters, diverse families, dealing with bullying and the like. Each month, they'll send you 1-3 books (depending on your chosen plan) that you and your kids can explore together and enjoy reading out loud. With diverse topics, it teaches little ones the concept of equality and empathy all in just one box. The books they send are all carefully curated and colorfully wrapped for your kids' enjoyment!
Deal: Get 20% off! Use coupon code HELLOMBC .
---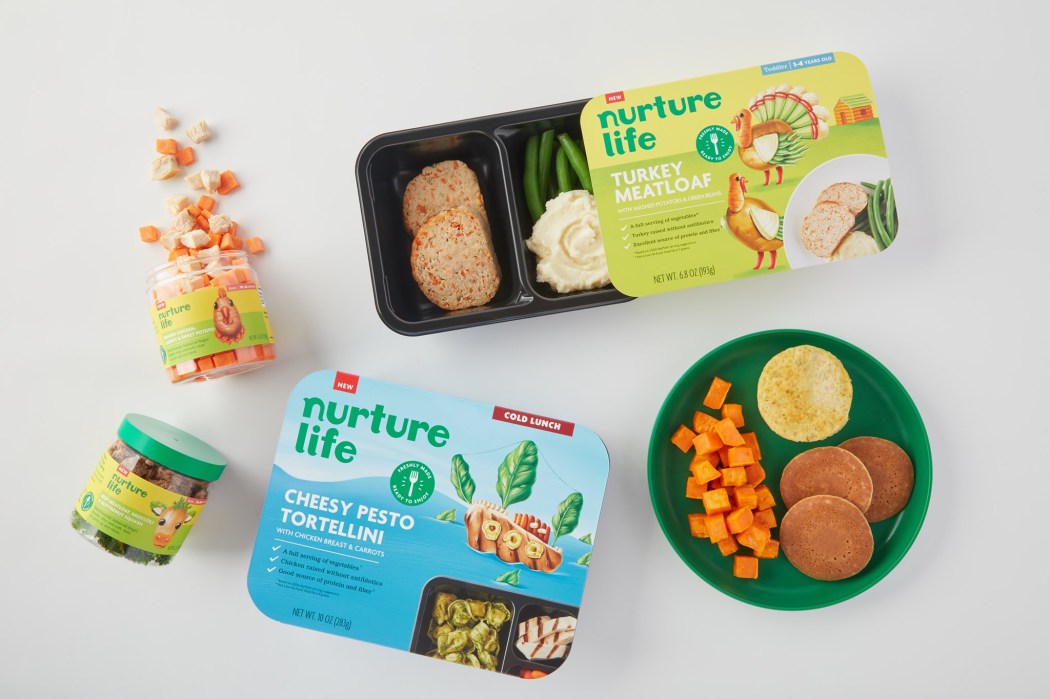 Image from: Nurture Life
Nurture Life is a special meal delivery service that offers healthy and delicious meals for babies, toddlers, and kids. They've created menus with the help of chefs and dietitians to ensure that children eat well-balanced meals appropriate for their age and dietary preferences (if any). Each box contains carefully pre-prepared meals that meet kids' nutritional requirements using real and clean ingredients. From bigger meals to nutritious snacks to tasty smoothies, no lengthy prep is needed as everything is ready to savor! Plus, the menu changes weekly for more hearty, healthy options. It's like getting the best of the best foods but for less!
Deal: Get 50% off your first week! Deal applies automatically, just visit and subscribe.
---
Image from: Mama Needs Box
Mama Needs Box is a monthly box curated for Mamas who need self-care and a little pampering! Each month, they'll send you 5 to 6 items curated to help you relieve stress and relax, like self-care tools, gifts, and more from small businesses. It also comes with self-care tips and a curated Spotify playlist for more good vibes. The boxes are also themed and filled with encouragement, love, and care that every hardworking mama needs!
---
Image from: Eco Pea Co.
Eco Pea Co. makes environmentally friendly diapers and wipes that parents can feel good about! These are responsibly made using sustainable and biodegradable bamboo sheets harvested from organic farms. They are dermatologically tested, luxuriously soft, absorbent, and wipe gently on baby's bum — even the sensitive ones! You can also set the frequency of your delivery and the number of packs you want to receive, so you'll never have to worry about when to go shopping for your baby's diaper supply ever again!
Deal: Get 30% off your first order! Deal applies automatically, just visit and subscribe.
---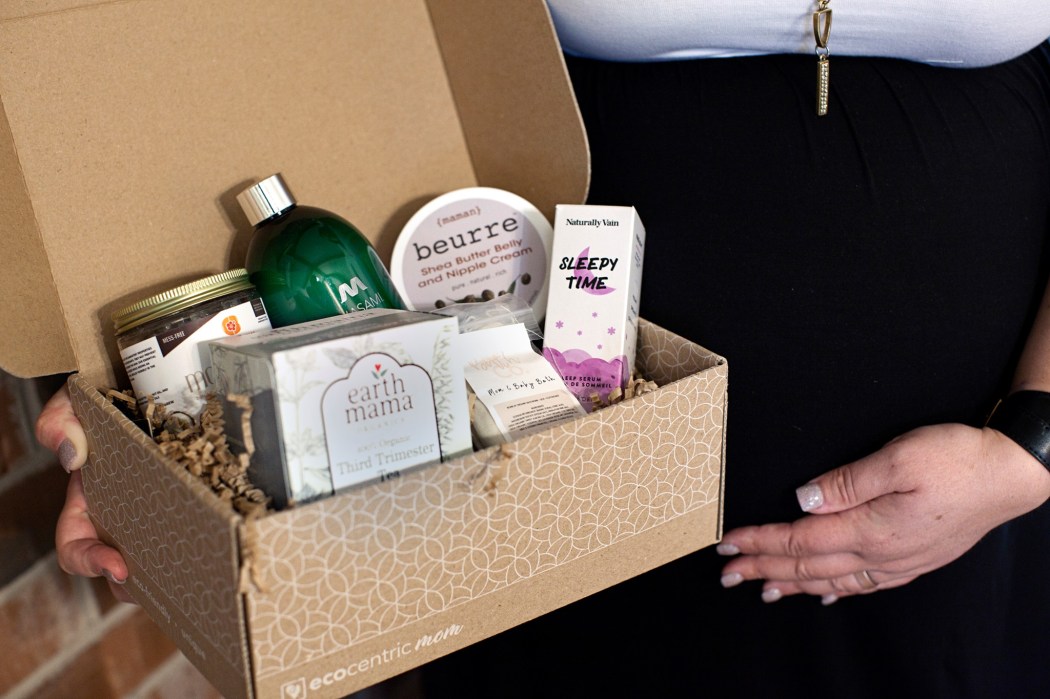 Image from: Ecocentric Mom
Ecocentric Mom has everything for mom and baby, moms-to-be, or just moms in general! Each box contains 3 to 7+ full-size, lifestyle, organic, and eco-friendly products with a mix of practical and pampering or a mix of everything. They have several product categories like beauty, bath, home, pregnancy, baby care, wellness, snack, and lifestyle accessories. You can customize the box depending on your due date or your baby's birth date and gender! Every item is free of chemicals and toxins, making it the best choice for a wise mom like you!
Deal: Save $5 off your subscriptions, including gifts. Use coupon code 5HELLO.
---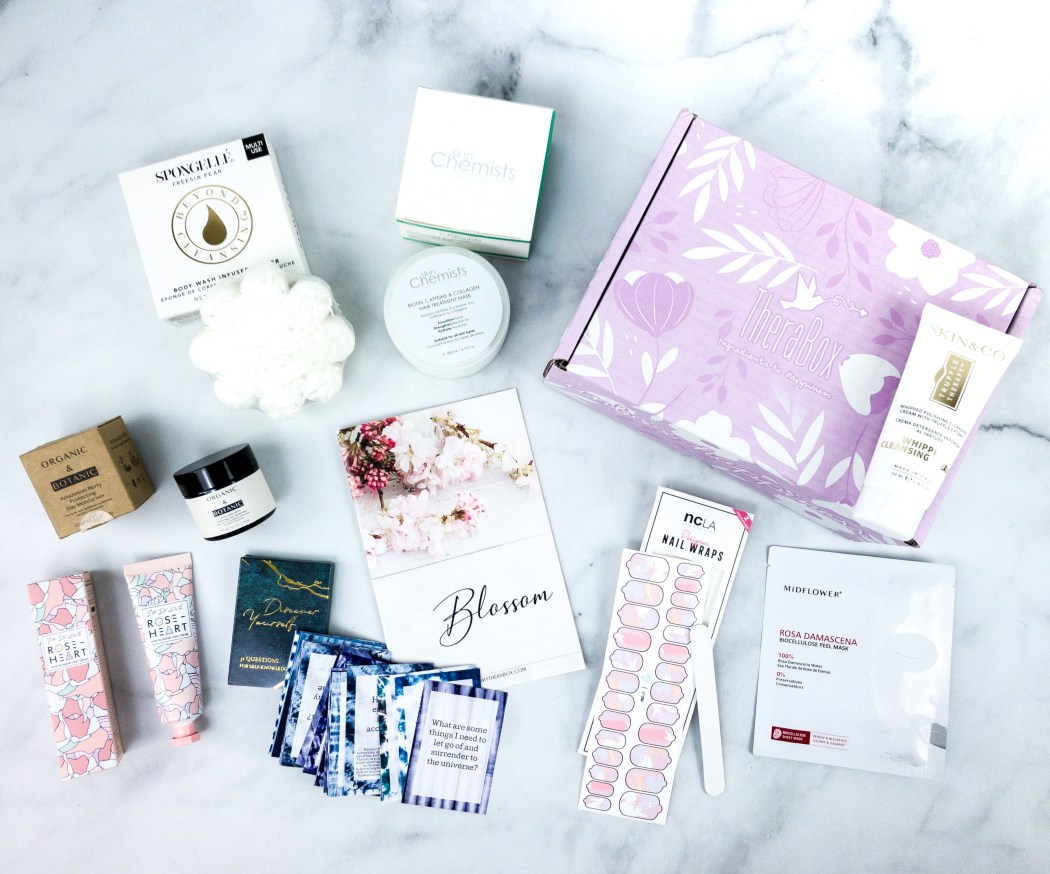 Image from: our review
For moms who need a little pampering after running around with little ones all day, TheraBox is the perfect subscription choice! Each box includes 6-8 wellness products like aromatherapy, clean beauty/skincare, and other unique lifestyle items sourced from vendors that produce natural, organic, and feel-good products. They even include at least one happiness-boosting activity inspired by research in mindfulness, psychology, and neuroscience to rewire the brain for more joy and positivity!
Deal: Get 50% off your first box when you sign up for a 3-month subscription! Use coupon code HELLO50.
---
Image from: our review
Mega Momma Box by Boxy Momma is a monthly themed box specifically designed for mommas out there. They will get fun self-care items that may be a little sassy but will lift their spirits! Each Mega monthly box includes one exclusive shirt with a unique design, plus 5 to 7 full-sized items that are sure to bring joy and stress relief to motherhood, like stationery, home decor, jewelry, bath/beauty products, sweet treats, and more! You can also opt for the Monthly Shirt Club if you want just the shirt or Monthly Momma Box for just the items. What's even better is they donate a portion of sales to mental health charities!
---
Image from: our review
There are subscription boxes available for every mom out there, and one of them is Moms + Babes Box. It delivers a box filled to the brim with great items that both you and your kids can enjoy! Every quarterly box contains 8 – 10 full-size, gender-neutral, premium baby products for learning, playing, exploring, & growing, plus all the things a mom needs to take care of herself, like wellness, skincare & other beauty items. It's the subscription that every mom needs to spoil not just themselves but their "mini-me" as well without feeling guilty!
Deal: Get 15% off anything from the shop! Use coupon code HELLO15.
---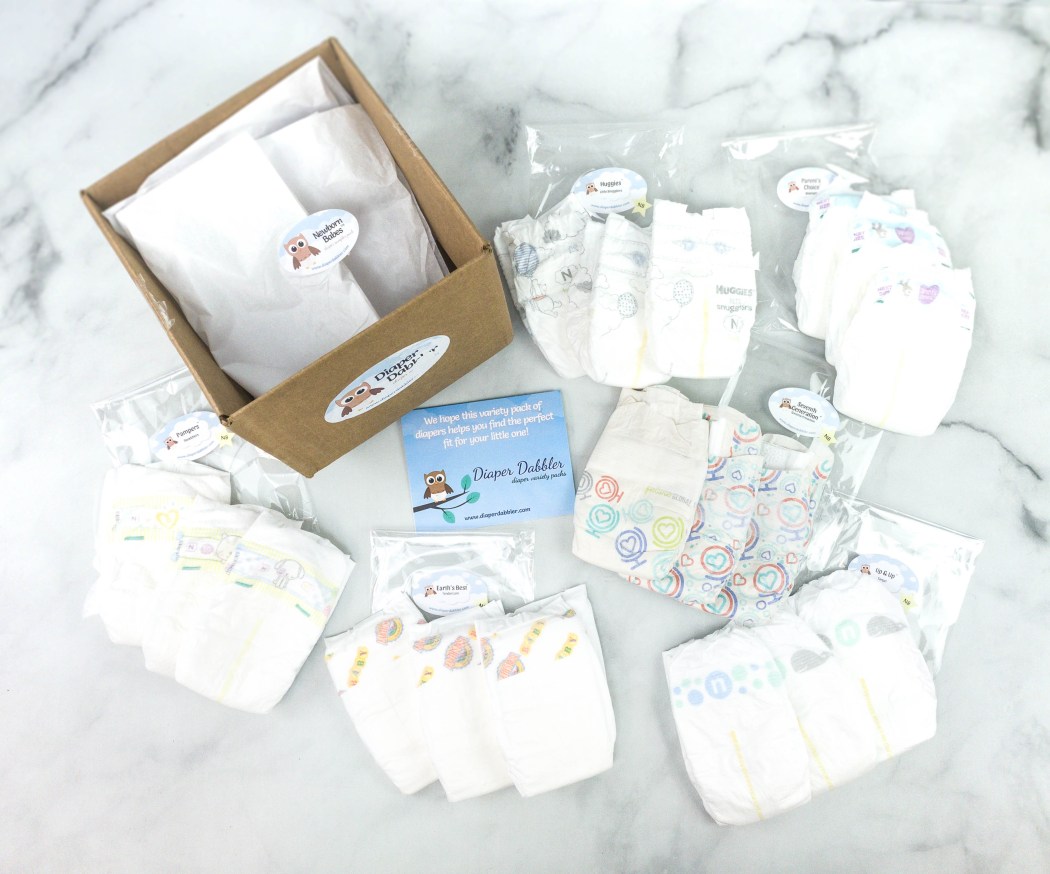 Image from: our review
It's better to get samples of certain products first to ensure size, fit, and even quality, and that's what Diaper Dabbler offers. They have various diaper sampler packages that will help you decide which brand is the best fit for your little pea and your budget too! You can also take a short quiz to narrow down the overwhelming choices in the market. From eco-friendly store brands and name-brand diapers to the ones you've been curious to try, with lots of brands available, there's certainly one that's perfect for your baby. Some of the brands they work with include ABBY&FINN, Babyganics, Hello Bello, Earth & Eden, Pampers, and more!
---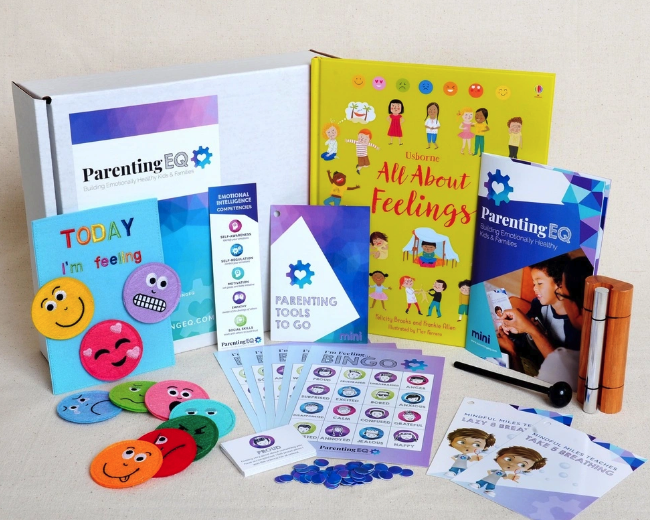 Image from: ParentingEQ
ParentingEQ is a bi-monthly subscription designed to teach kids how to be emotionally intelligent. It is a 6-box series focused on different concepts such as self-regulation, communication, empathy, social skills, impulse control, and problem-solving. The ParentingEQ Mini is for ages 4-7, while the ParentingEQ Junior is for ages 8-11. Each box sent to your door comes with 4-5 developmentally appropriate, engaging activities and high-quality books to help raise emotionally healthy children. There are even tools and detailed resources included to make sure you're on the right path!
---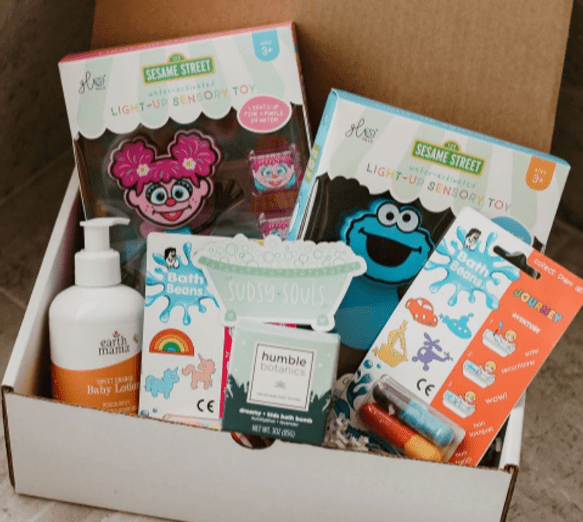 Image from: Sudsy Souls
Sudsy Souls provides fun bath time for little humans! This bi-monthly subscription delivers non-toxic, totally safe bath must-haves – free of harmful ingredients — that will encourage kids to create special bath time moments. You can always expect 3-5 full-sized goodies that can be shared between siblings, like shampoo, body wash, bubble bath, and soap bars, along with mold-free bath time toys that add an extra layer of fun and excitement!
---
And that's the list of the best subscription boxes for parenting!
Still looking for something? Check our list of all the best subscription boxes in every category!