There's a lot of things to consider when buying stuffs for our babies. These things includes the safeness, security, comfortability, and of course the affordability! Here are some of the best diaper subscription boxes that will definitely help you determine and see what's most suited for your dear little one! You can find practical diaper products that will put a smile on your baby's face, and will make you happy with your choices too!
Don't forget to hit the heart button at the top of this post to save it for later so you can try more boxes on the list!
The Best Diaper Subscription Boxes for Your Little Ones!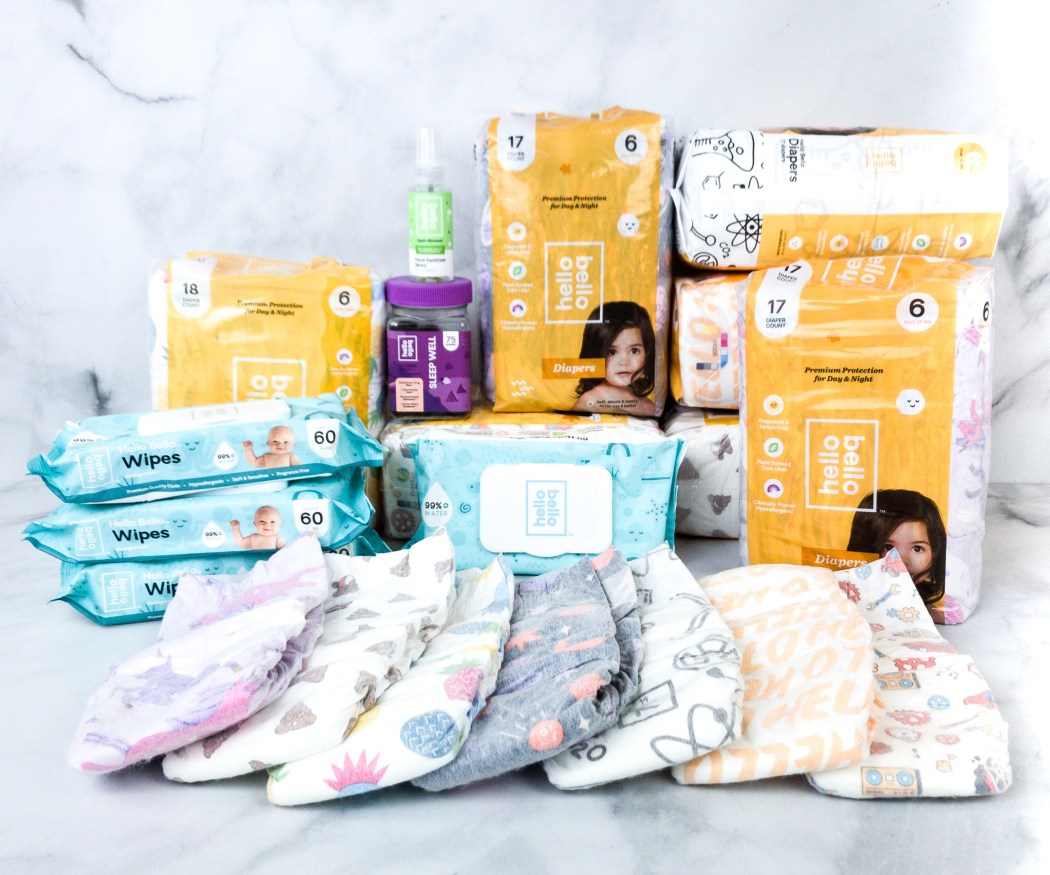 What you get: Receive home, personal care, and other baby products from Hello Bello! You can get premium diapers and vitamin bundles, and all their products are made with plant-based ingredients, and organic botanicals, as they are also premium-quality and effective. Best of all, they fit right at your budget!
Check out our Hello Bello Reviews to learn more!
Price: The subscription starts at $65 shipment, and get free shipping for orders $25 or more!
Deal: Get $16 Off Your First Diapers and Wipes Bundle + Free Shipping! Use coupon code SAVE16.
---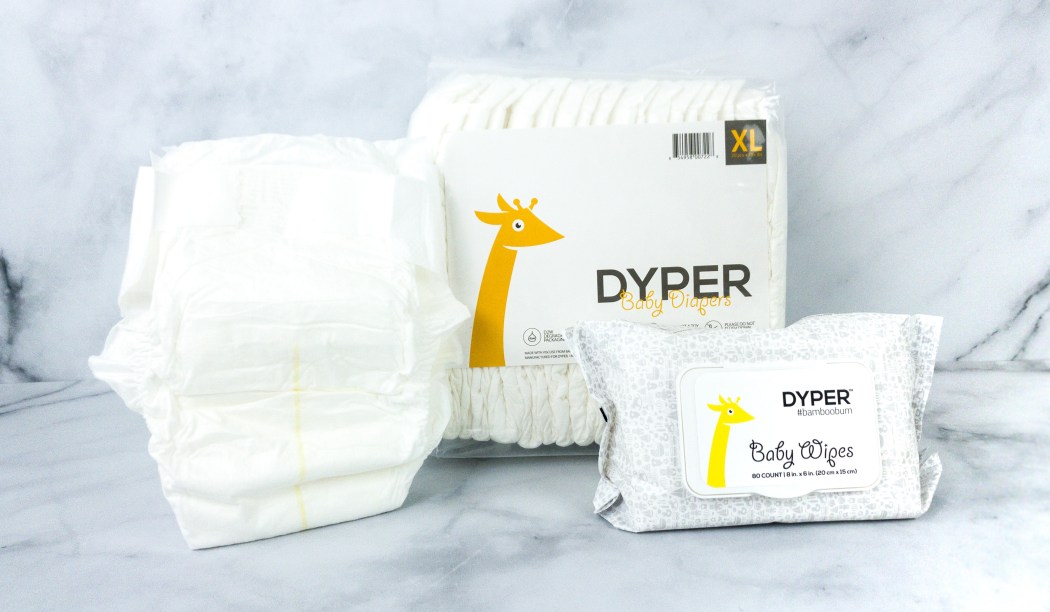 Why We Love It: Responsible, eco, soft, absorbent, and convenient can be found in this one-of-a-kind diaper subscription box. These bamboo diapers from Dyper are better for you and your baby as the products are free from nasty stuff, and they're made with viscose fibers from responsibly sourced bamboo. They're not just good for the environment, but they're wallet-friendly as well!
Visit our Dyper Reviews to know more about this subscription!
Price: Subscription costs $68 per month, and comes with free shipping.
Deal: Get a FREE Sample pack (includes 3-5 diapers, depending on size)! Use this link to get the deal. Just $4 shipping!
---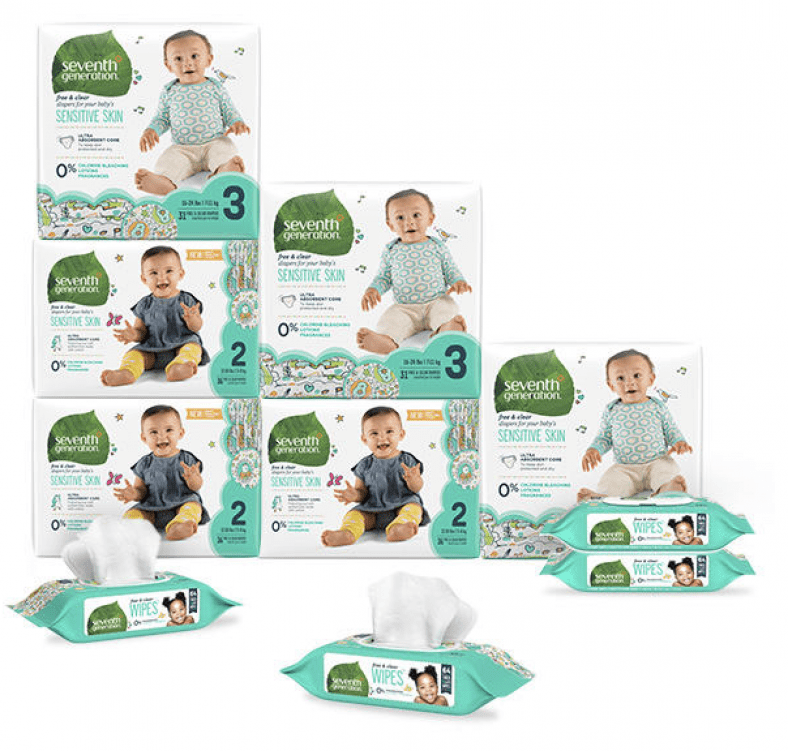 Why We Love It: Aside from home cleaning, Grove Collaborative also provides amazing diaper and other baby products. The eco-friendly subscription not only care about the cleanliness at home, but also comfort for the babies and kids with their comfy and super absorbent diapers!
Grove also offers Home and Beauty products – see all our Grove Collaborative reviews!
Price: Subscription starts at $20 every month.
Deals:
---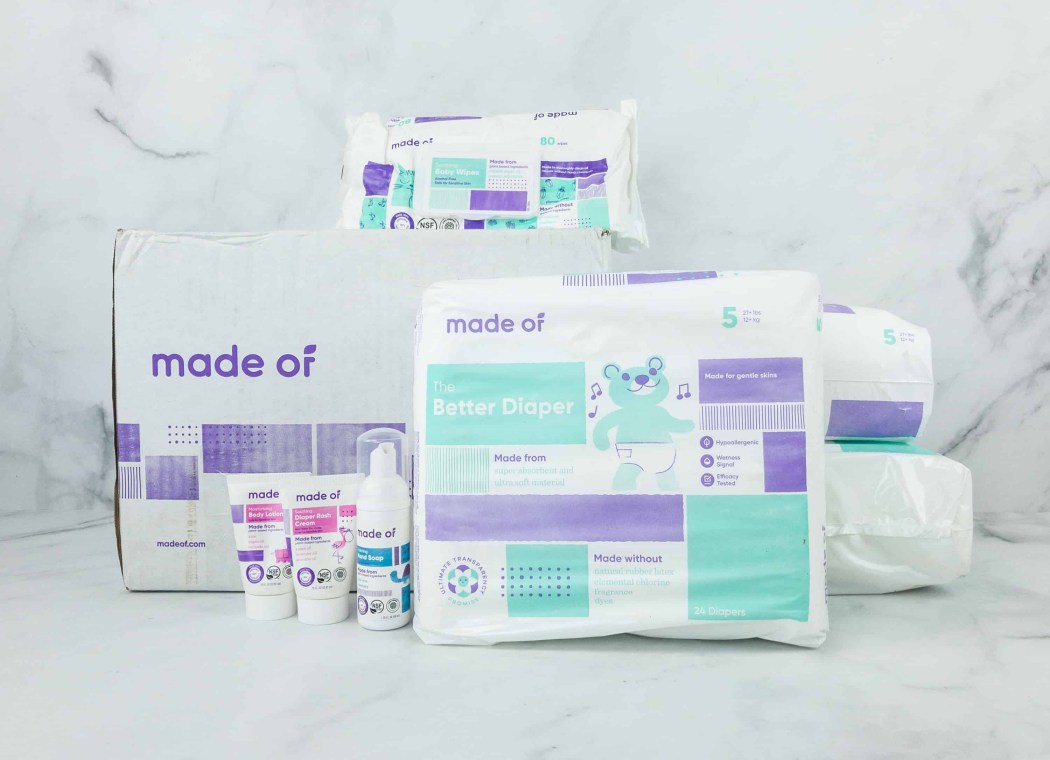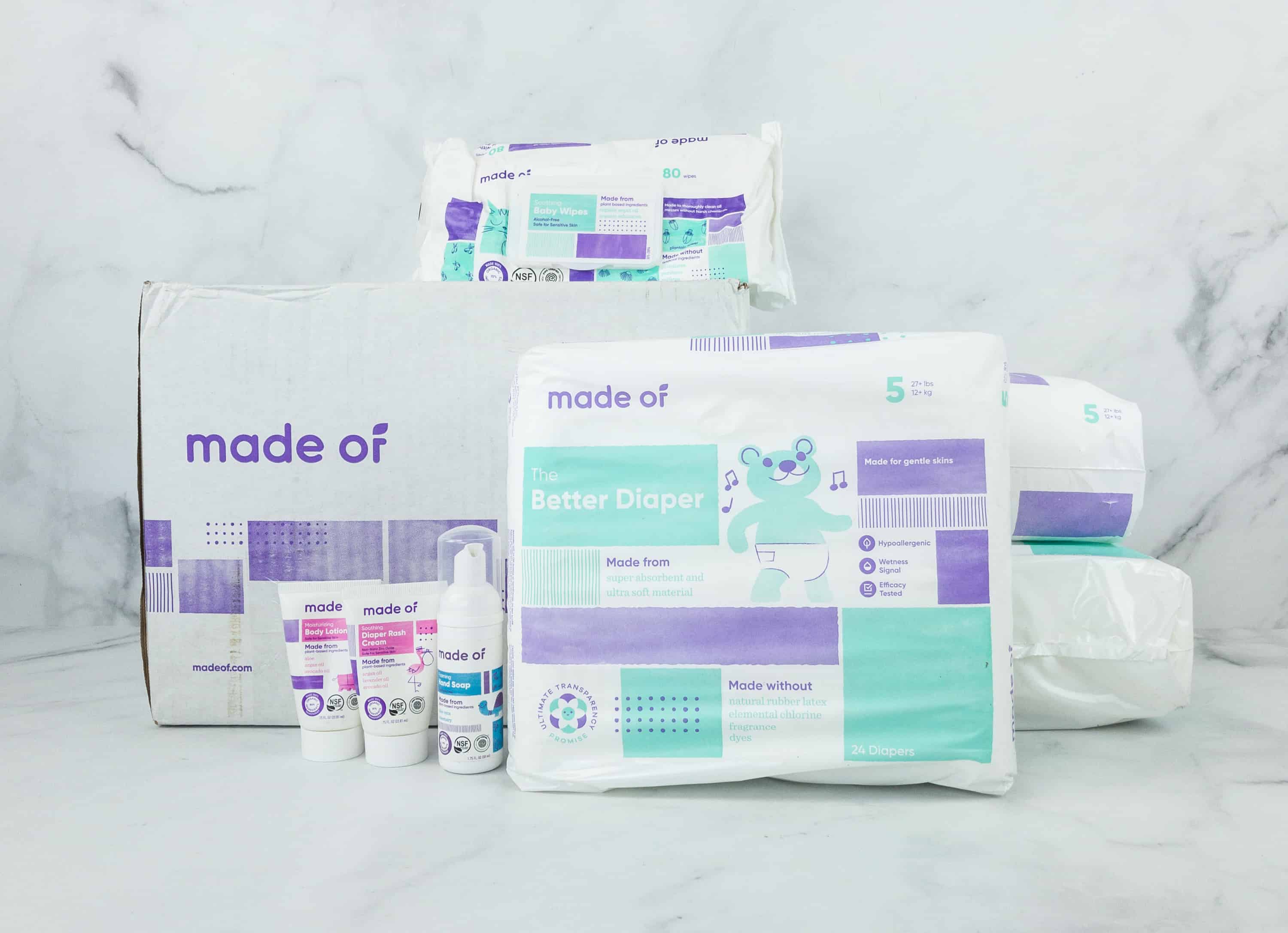 Why We Love It: Get monthly supply of diapers and wipes and save a lot! Made of Diaper Subscription products create a safe and healthy environment for the babies, with the ultra-absorbent diapers that will help protect babies for up to 10-hours with no leakage.
Check out the reviews for Made of Diaper Subscriptions!
Price: The subscription costs $80 each month.
---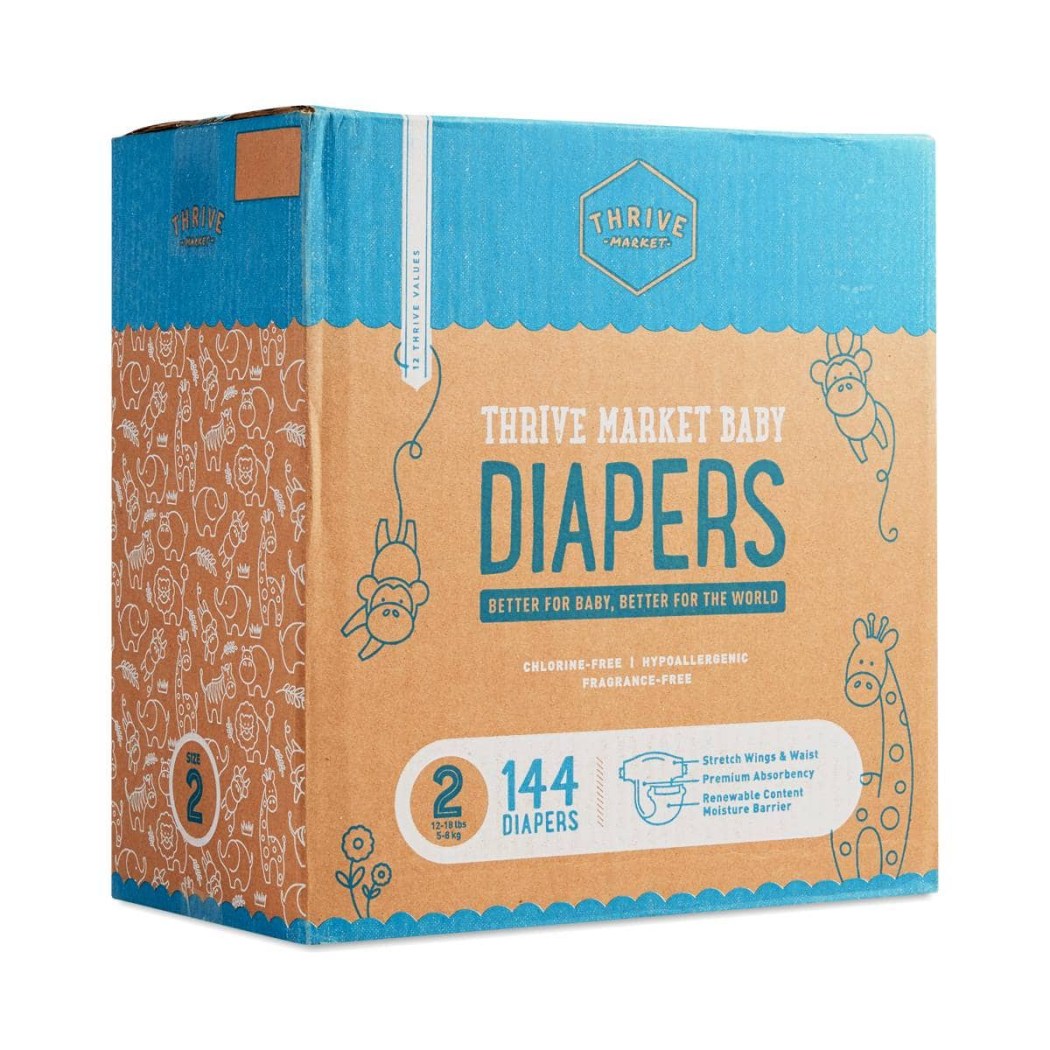 Get eco-friendly diapering options at Thrive Market!
Price: Packs start around $10, you must have a Thrive Market membership ($60 per year) in order to purchase.
Deals:
---
What you get: Get baby essentials on the schedule you set with Target Baby & Diaper Subscriptions! You can choose from disposable diapers, training pants, baby wipes, baby lotions, baby shampoos, and other baby essentials! You will save 5% when you choose to subscribe, and shipping is free!
Price: Get your essentials delivered from Target at the retail price, plus a 5% discount for subscribing!
---
Amazon Family provides Prime members exclusive family-oriented offers, coupons, and age-based recommendations. Additionally, you'll receive up to 20% off subscriptions to diapers, baby food, and more, and a 15% Baby Registry completion discount.
---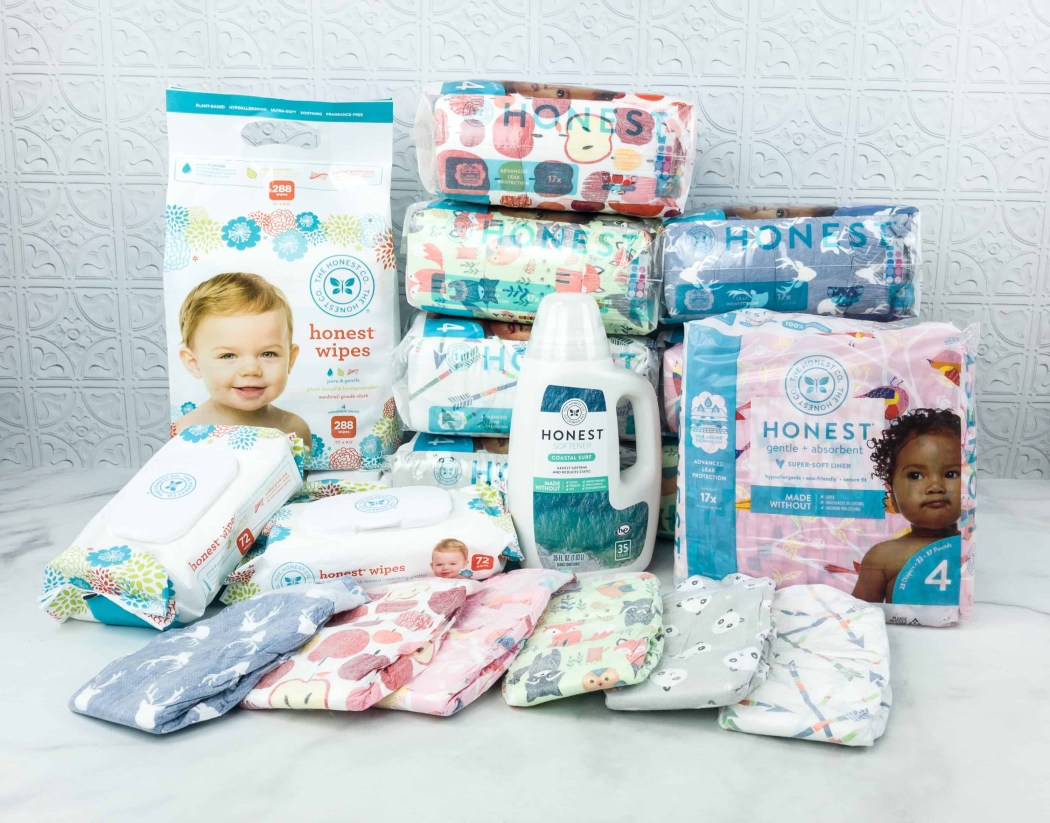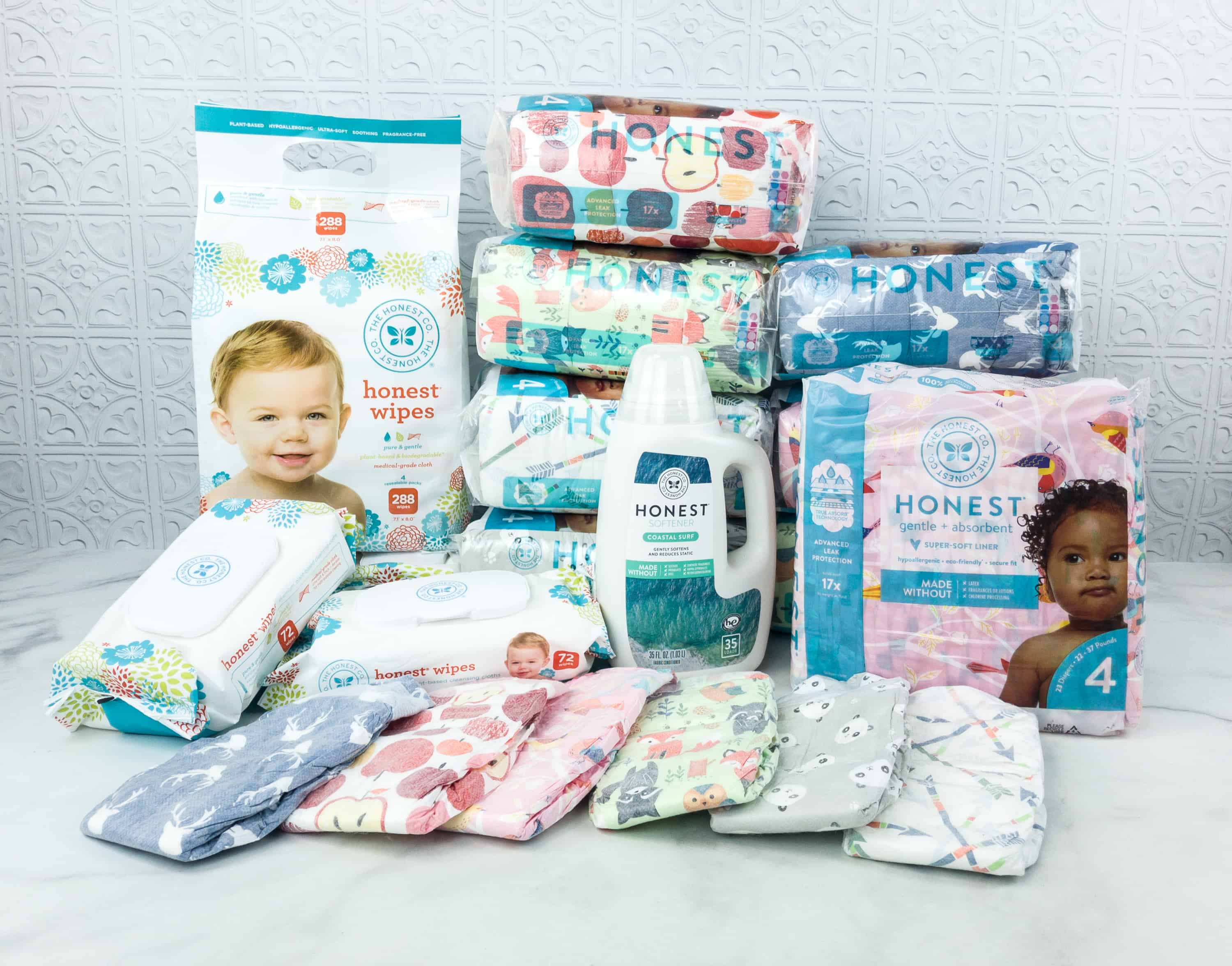 Why We Love It: Get your baby premium and super absorbent diapers, coupled with plant-based cleansing cloths. Each month, Honest Company Diaper Bundle let's you mix and match cute designs as well. Also, avoid bad smell as the diapers contain chlorophyll odor blockers, but no chlorine is used in the product, and the diapers have secure fit to avoid leaks and blowouts. You can also decide when do you want them to arrive at your door!
Here are the Honest Company Diapers Bundle reviews and find out more!
Price: The subscription costs $79.95 per month, increases depending on add-ons, but comes with free shipping.
Deal: Save $20 on your first diaper bundle! Use coupon code DIAPER20.
---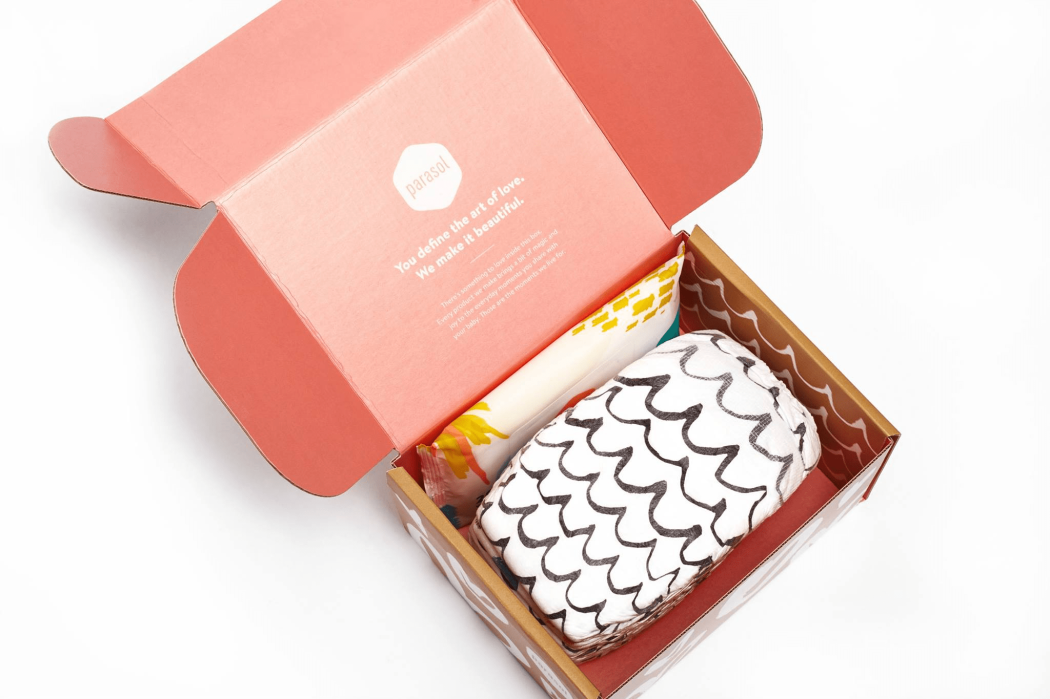 Why We Love It: Get fun and cute diapers that you and your kids will sure get fond of! Each month, Parasol Co. Diaper Subscription box will be filled with easy-to-use diapers that are designed for ultimate comfort. They also offer velvety wipes that will perfectly complement the super-absorbent diapers.
Find out more about Parasol Co. Diaper Subscription by seeing some of the reviews!
Price: The box costs $70 each month and comes with free shipping.
Deal: Get the trial box with diapers or diaper pants, wipes, and other hygiene products for $14 shipped! Deal applies automatically, just visit and subscribe.
---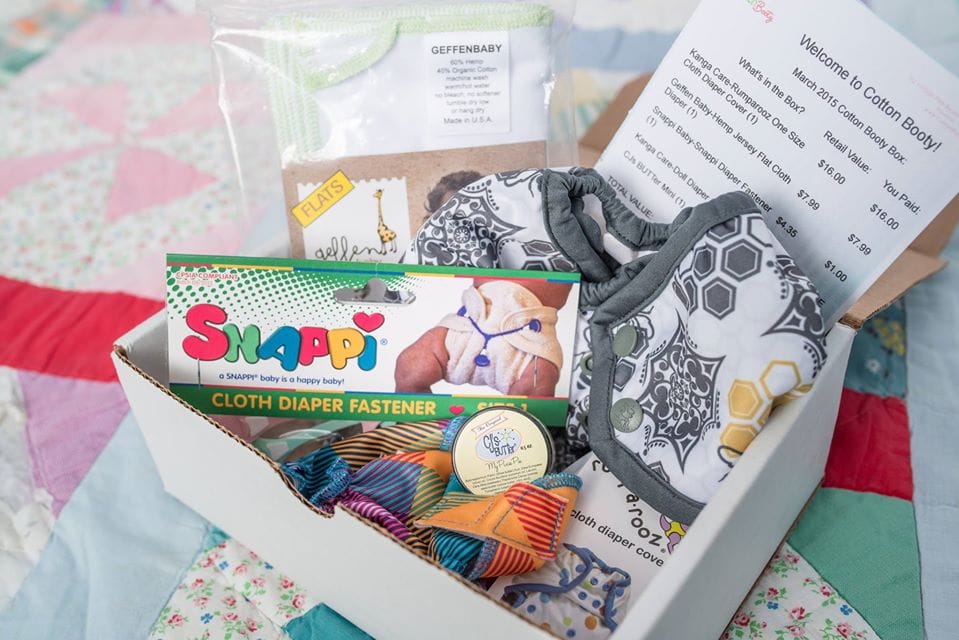 Why We Love It: Cloth diapers are cost-effective, and Cotton Booty will send you a mystery box that contains cute and fun cloth diapers each month! You can choose from boyish, girlish, or even neutral-designed diapers. Also, you can choose from their 2 box options, *Just* a Diaper Cotton Booty Box or *Same Old* Cotton Booty Box.
Price: Prices start at $58.99 per month, and you can choose your frequency and save more!
---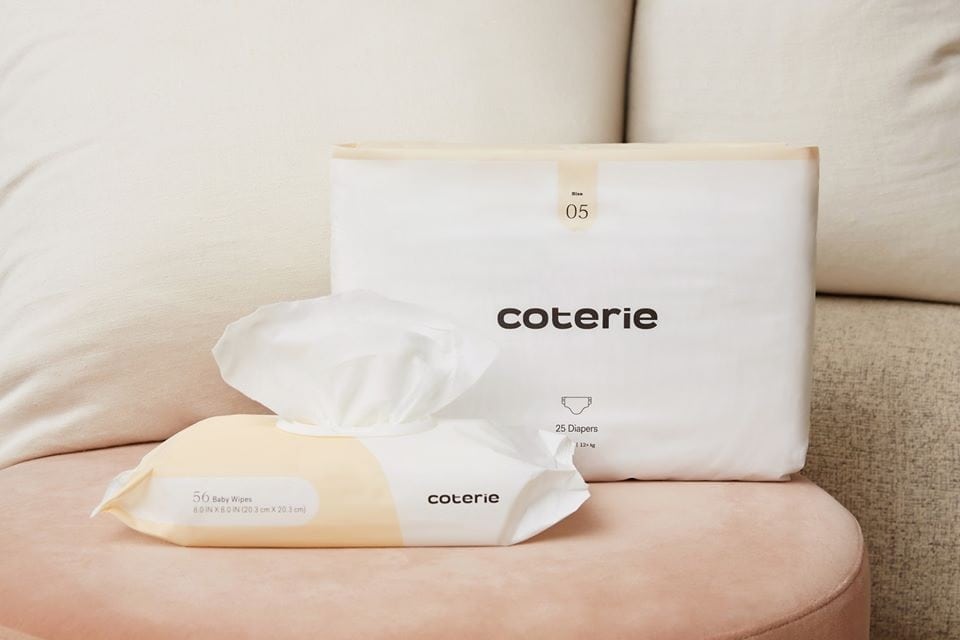 Discover a softer, more absorbent diaper with a smarter fit, that prevents skin irritation & leaks. Coterie diapers are designed to make your lives easier with fewer messes.
Price: 6 packs of diaper is $94.99, 3 packs is $49.99 and 1 pack for $16.99.
---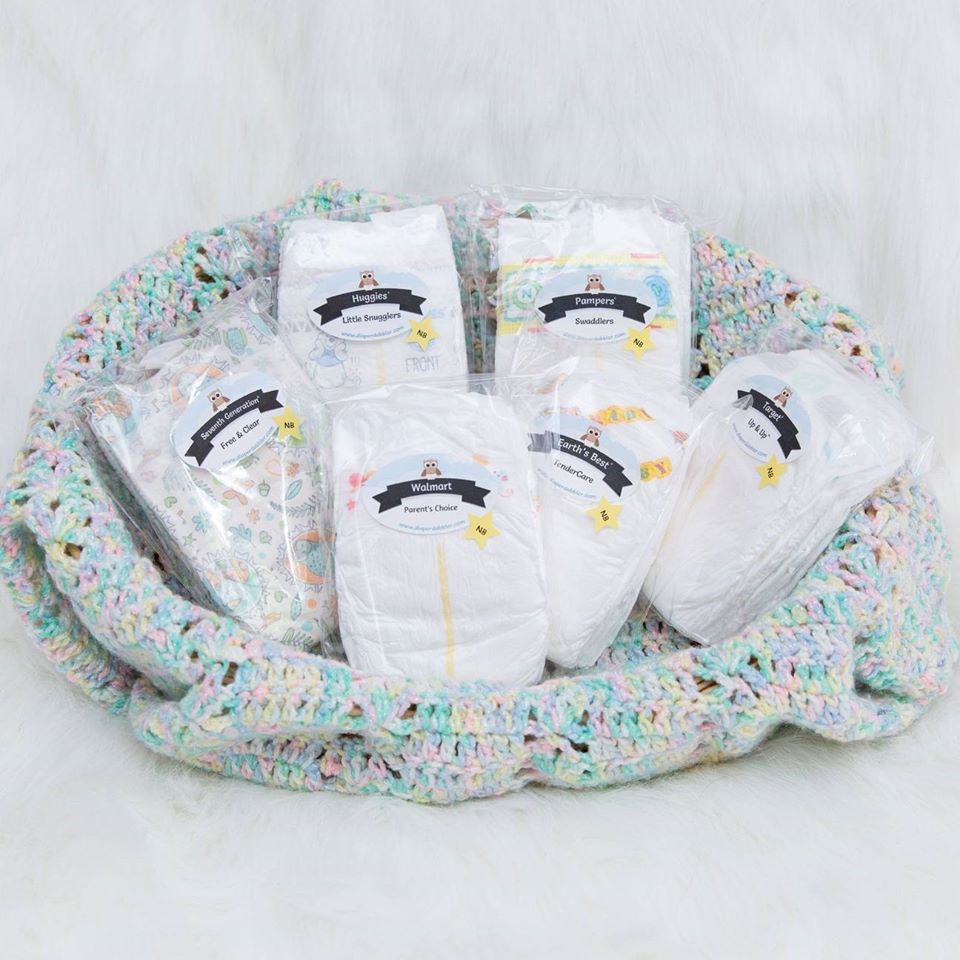 Why We Love It: It's better to get samples of certain products first to ensure size, fit, and even the quality. Diaper Dabbler offers us a variety of diaper packages that will fit comfortably with the kids, and right for your budget too. Choose from eco-friendly store brand and name brand diapers, and with lots of brands available, there's certainly one that's perfect for your baby!
Here are some reviews for the Diaper Dabbler subscription box!
Price: Prices start at $15 per month.
---
We believe when it comes to the happy little campers in our lives, natural is better. Which is why we created Happy Little Camper baby products that are naturally safe and naturally better for your baby's skin. Ships in 3-4 days | 60 day return policy | 100% satisfaction guaranteed | No contracts | Cancel online anytime.
Price: Subscription is $75 per month.
---
In a world full of green washing, trust has to be earned. That's why we carry certifications to back up what we are saying with solid, independent proof. On top of that, we are the best performing green diaper on the planet according to parent reviews. We are not surprised, as 20 years of diaper innovation has taught us never to compromise with function and quality
Price: Subscribe for $54 per month.
---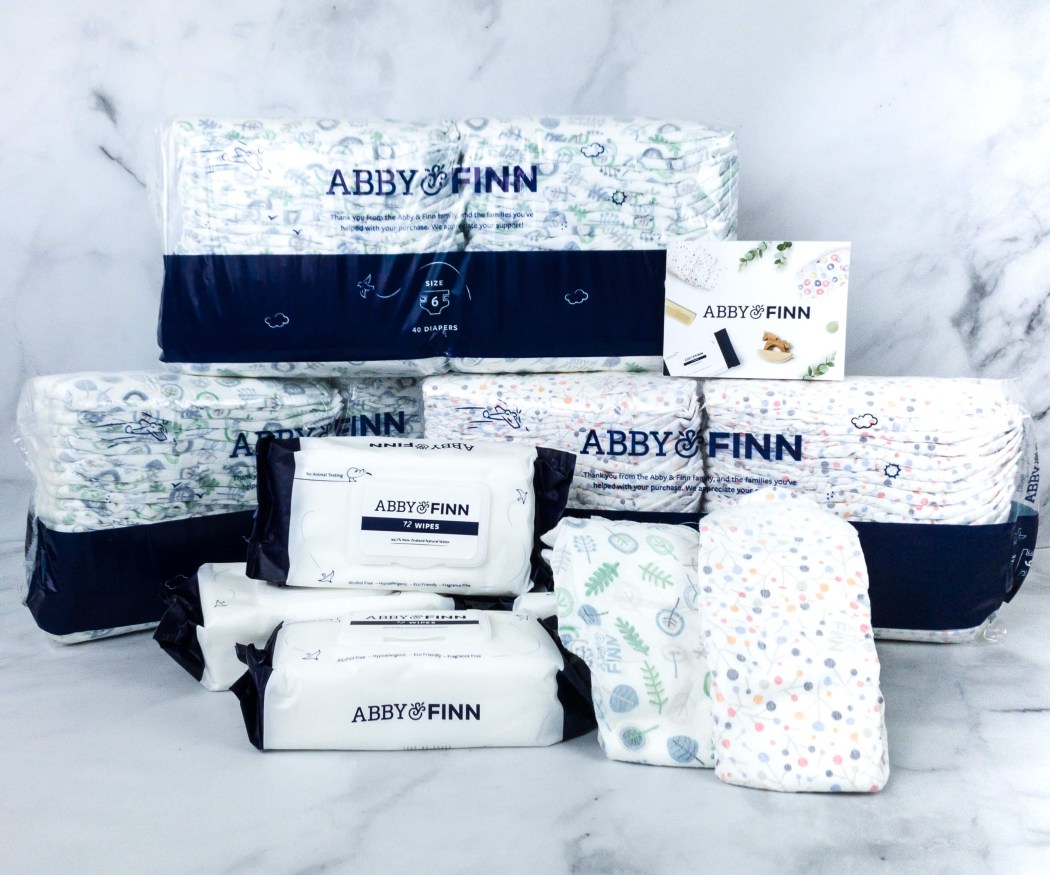 Why We Love: Our babies deserve only the best products, especially when it comes to diapers. ABBY & FINN provides pads that are highly absorbent, super comfy, and the most important part is that they're free from harmful chemicals and substances. It's simply one of the best diaper subscriptions that even lets you choose the frequency, variety of sizes, and even have fun and cool designs!
Learn more at our Abby & Finn reviews!
Price: Prices start at $45 bi-weekly, and save more for longer subscriptions.
Deal: Try Abby & Finn FREE with the trial diaper pack! Deal applies automatically, just visit and subscribe. Just pay $7.95 shipping!
---
You get 17-20% off our highly rated hypoallergenic bamboo diapers and biodegradable bamboo wipes. Cutie Pea diapers and wipes are luxuriously soft, safe and eco-friendly!
Price: Starts at $37 per month. Choose longer plans to get up to 20% discount!
---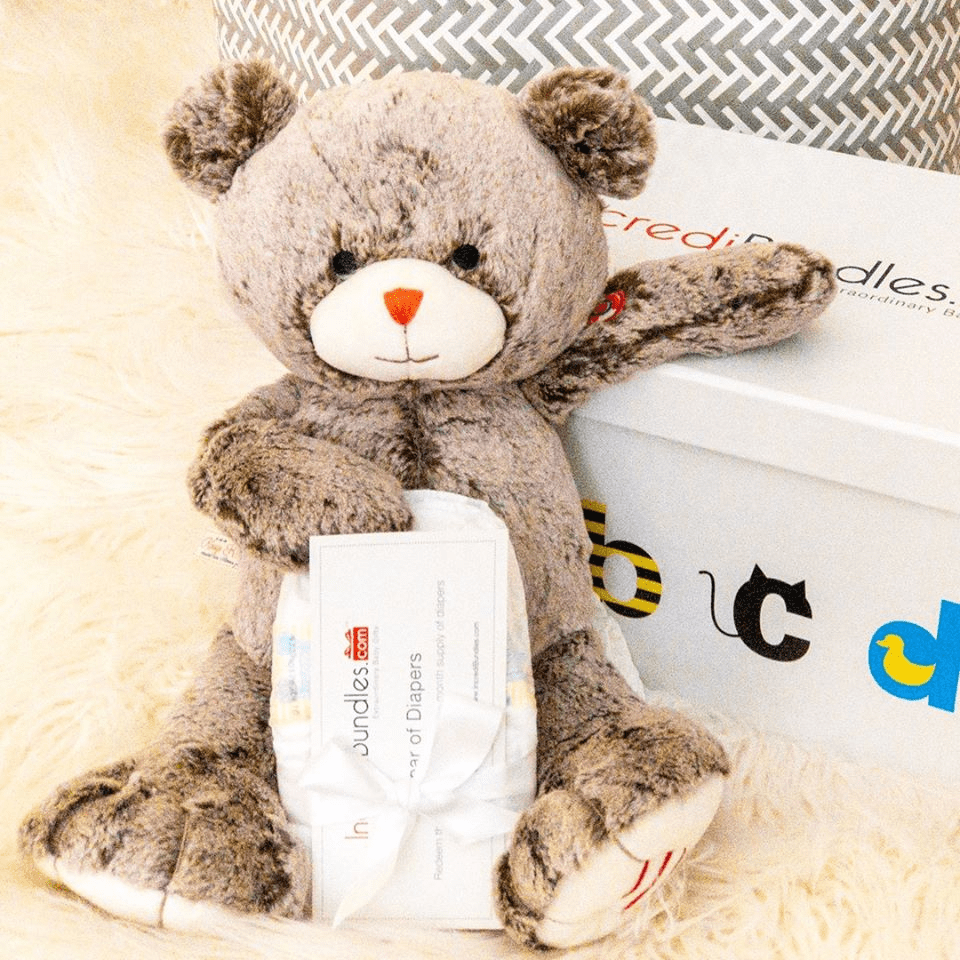 Why We Love It/: Babies and toddlers will not only enjoy using them but the products will also appeal to them visually. Incredibundles can be excellent gifts for parents and kids, especially first time parents! Aside from diapers, you can also subscribe and get books and toys from the subscription.
Price: Subscription cost starts at $199 for 3-months, and you can also avail for 6-, 9-, and a full year of diaper supply for less.
---
Get the most out of your membership. Sam's Club Diaper Subscriptions gives you exclusive savings on the things you need, the things you love, and all sorts of unexpected things.
---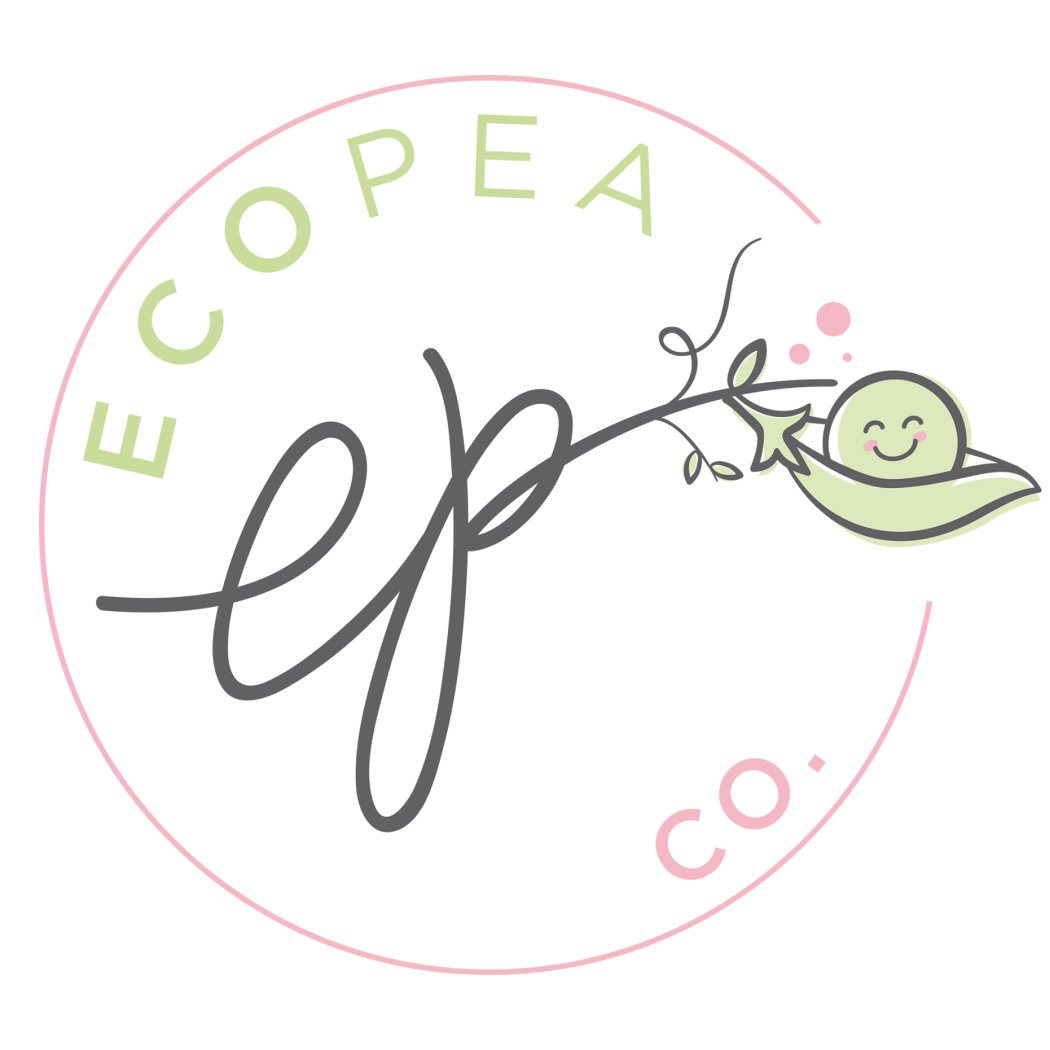 Our natural diapers are crafted using sustainable and biodegradable bamboo sheets. They're hypoallergenic, dermatologist tested, fragrance-free, totally chlorine free and designed specifically for sensitive skin. Despite being eco-friendly, these diapers are luxuriously soft and extremely absorbent. They also include the bells & whistles such as a wetness indicator, size label, blowout guard and snug fitting technology. They're antibacterial and contain no nasty chemicals. They're also gluten-free, vegan and cruelty-free (not tested on animals). They use environmental protection water-based ink and come in biodegradable packaging.
---
And that's our list of the best diaper subscription boxes for 2020! Did you find the perfect subscription box for you?
Don't forget to check out our complete list of the best subscription boxes in every category!
Say Hello to More Subscriptions for Babies!
Find more Baby related subscription options in these lists: