When it comes to buying items for babies, there's a lot to think about. Safety, security, comfort, and affordability are all key considerations. Diapers are an essential necessity for little ones in their early stages, and subscription boxes offer a convenient solution for accessing the best options on the market without the hassle of visiting the grocery store. Let's explore the top diaper subscription boxes that ensure both quality and convenience for you and your baby.
Show More (9 items)
Say goodbye to the panic of realizing you're down to your last diaper in the middle of the night. Diaper subscription boxes are here to save the day, offering high-quality diapers without breaking the bank. But that's not all – some of these subscriptions even feature adorable and playful designs on their diapers! For added convenience, certain subscriptions include wipes to keep your baby clean and free from rashes around the clock.
Discover the best diaper subscription boxes that cater to your baby's needs and your budget. Let's explore the top picks that will make both you and your baby happy with every diaper change!
The Best Diaper Subscription Boxes For Your Little Ones!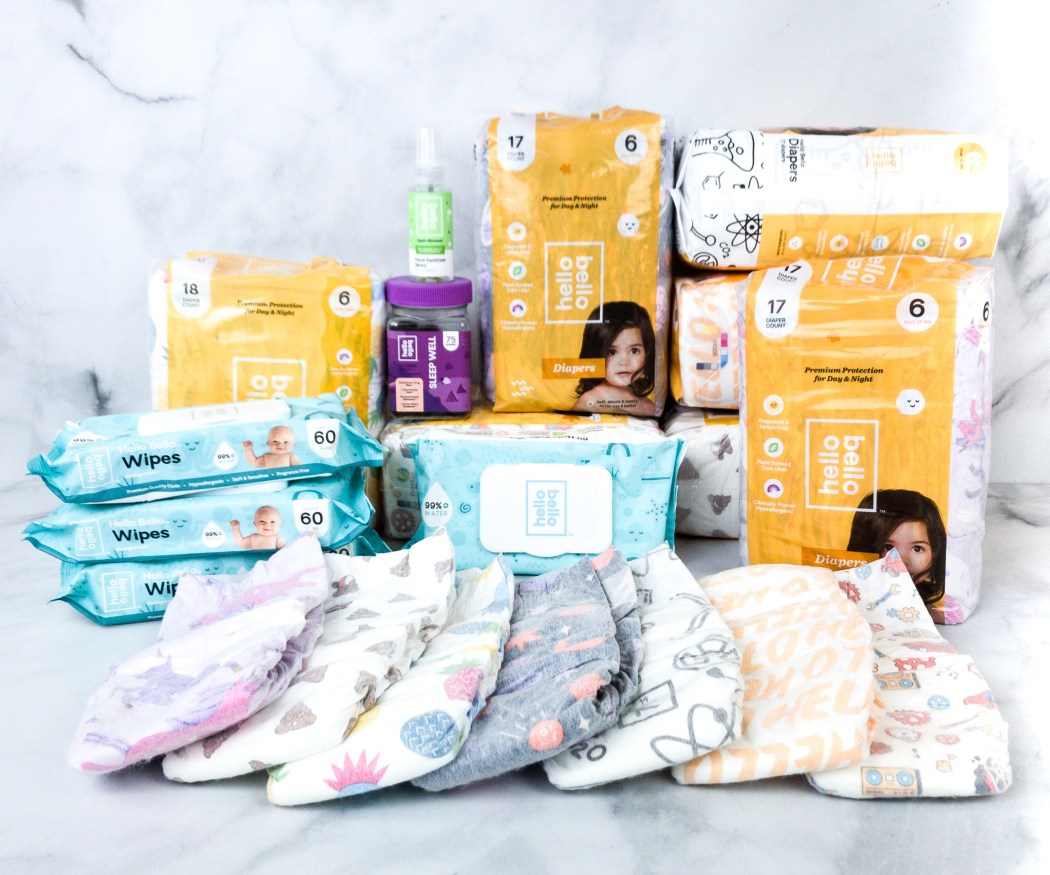 Image from: our review
What You Get: For the best products for your little one, Hello Bello is one of the best subscriptions around. No more rushing to the store to get all the baby essentials you need because they'll deliver them straight to your door. All products are cruelty-free and are made from plant-based ingredients and organic botanicals, making them a safe choice for your baby's needs. Their hypo-allergenic diapers are always fresh with new styles that best fit your baby's booty and fit just right to your budget! Create your own bundle of diapers, training pants, or both, and have the option to select the designs you want. You can also add extras in your bundle for 15% off, plus freebies included!
Deals:
Get 25% off your first Diapers and Wipes Bundle + FREE Shipping + FREE Bonus Item! Use coupon code HELLODIAPERS.
Get 25% off your first Vitamins Bundle! Use coupon code VITAMINS and Use this link to subscribe.
---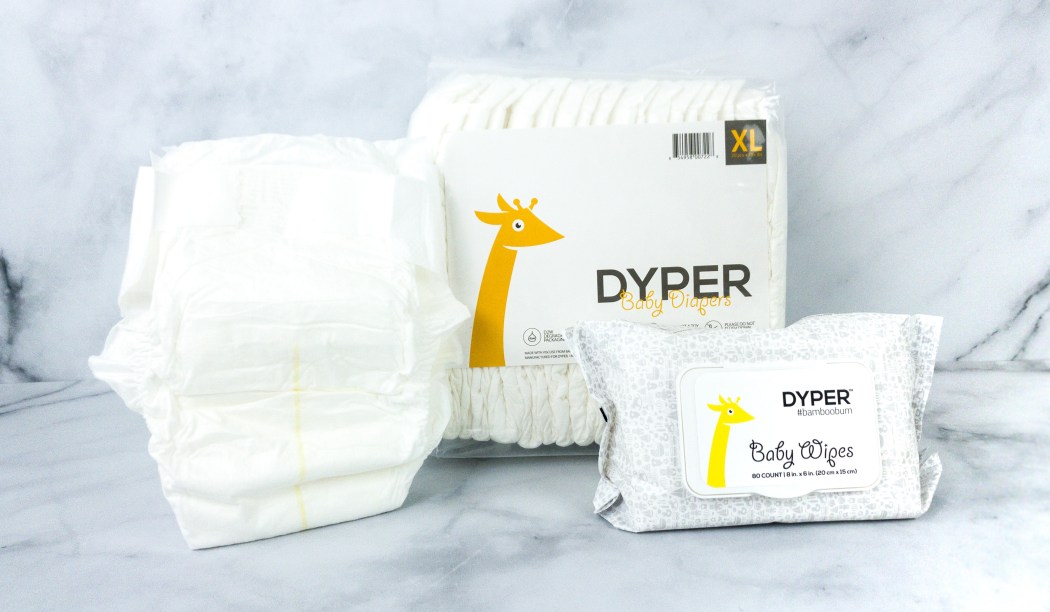 Image from: our review
What You Get: Better diaper for your adorable little human. Responsible, eco, soft, absorbent, and convenient one-of-a-kind diaper subscription box, that's what DYPER is all about! These sustainable plant-based diapers are better for you and your baby as the products are free from nasty stuff, and they're made with viscose fibers from responsibly sourced bamboo. You'll get between 100-264 diapers with each shipment, depending on the size and the style – diapers (regular), diapers X (x wide + absorbent), and briefs (pull-on). They're not just good for the environment, but they're wallet-friendly as well!
Deals:
Get a FREE Diaper Bag when you subscribe to a monthly Dyper plan! Use this link to get the deal.
Get 50% off your first month subscription! Deal applies automatically, just visit and subscribe.
---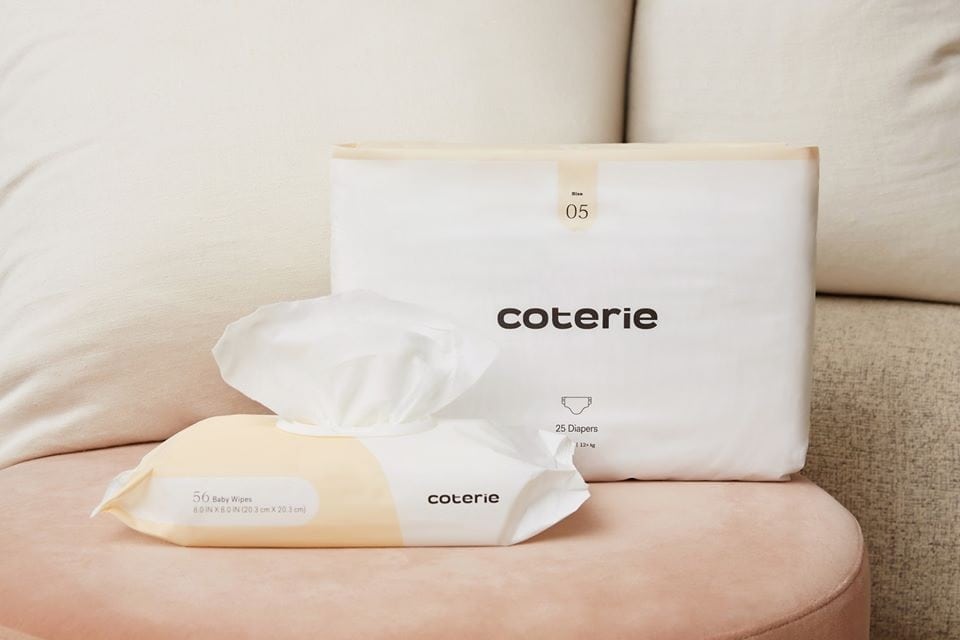 Image from: Coterie Diaper
What You Get: Say goodbye to leaks and irritation! Coterie Diaper provides everything that you want on a diaper. It offers a softer and more absorbent diaper with a smarter fit to lessen mess all day and overnight. Each diaper is made of clothing-grade materials and has been dermatologically tested, so you can be sure it's safe, comfy, and won't leave rashes on the baby's skin. Receive 6 packs of diapers (approx. 108-198 pieces, based on size) in your chosen delivery frequency – every 3, 4, or 5 weeks. The high-performing diapers are also free of fragrance, lotion, latex, and other bad stuff, making it the best choice to keep your baby's bum dry and rash-free!
---
Image from: Healthybaby
What You Get: Healthybaby is one subscription you can rely on for your baby's personal care. Their diapers are made from plant-based materials, enhanced with premium cotton, making sure it's soft and comfy on the baby's bum. Join their diapering program and worry no more. They'll make the most of your baby's life by sending a box filled with baby essentials you can trust. It includes a one-month supply of diapers (4 bags) and wipes (4 packs – wet or dry), along with enrichment activity cards to make things more fun and exciting! You'll also have access to exclusive, stage-specific videos to support you and your adorable one, whatever stage of life your baby is in.
---
Image from: Eco Pea Co.
What You Get: For your baby's diaper needs, Eco Pea Co. is one to trust! This monthly subscription lets you have environmentally friendly and skin-safe diapers you can feel good about. These are made using sustainable and biodegradable bamboo sheets, plus they're dermatologically tested. Each pack contains 22-34 diapers (based on size) that are luxuriously soft and extremely absorbent. You can also set the frequency of your delivery and the number of packs you want to receive so you'll never have to worry when to go shopping for your baby's diaper. On top of it, 1% of every sale goes toward protecting the environment.
Deal: Get 30% off your first order! Deal applies automatically, just visit and subscribe.
---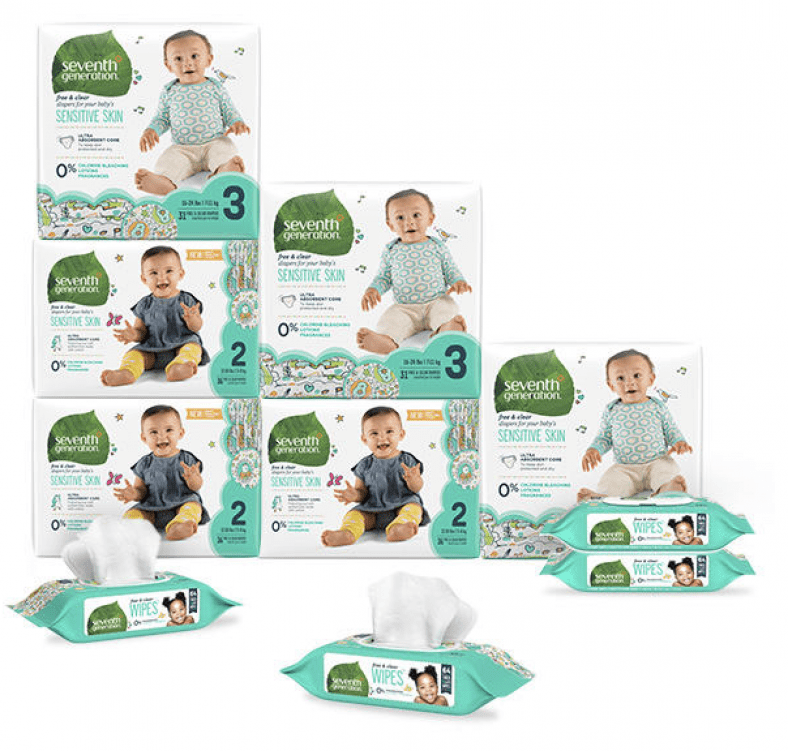 Image from: Grove Collaborative
What You Get: Grove Collaborative is a trusted partner for a healthier home. With a wide variety of high-quality, sustainable, and eco-friendly products, you can pick exactly what you want when you want it, like diapers for the adorable pea in the house! This green subscription not only cares about the cleanliness at home but also comfort for babies and kids. You can choose exactly which diapers you want from brands like Seventh Generation and Dyper. Keep your baby's bottoms dry, comfy, and rash-free with ultra-absorbent, natural diapers from different brands that share the same goals – make healthy and environmentally-friendly products accessible for everyone. You can also help build a better future as every shipment will support them plant trees across the United States!
Deal: Get FREE Bundle when you subscribe! Use this link to get the deal. Valid to new subscribers only.
---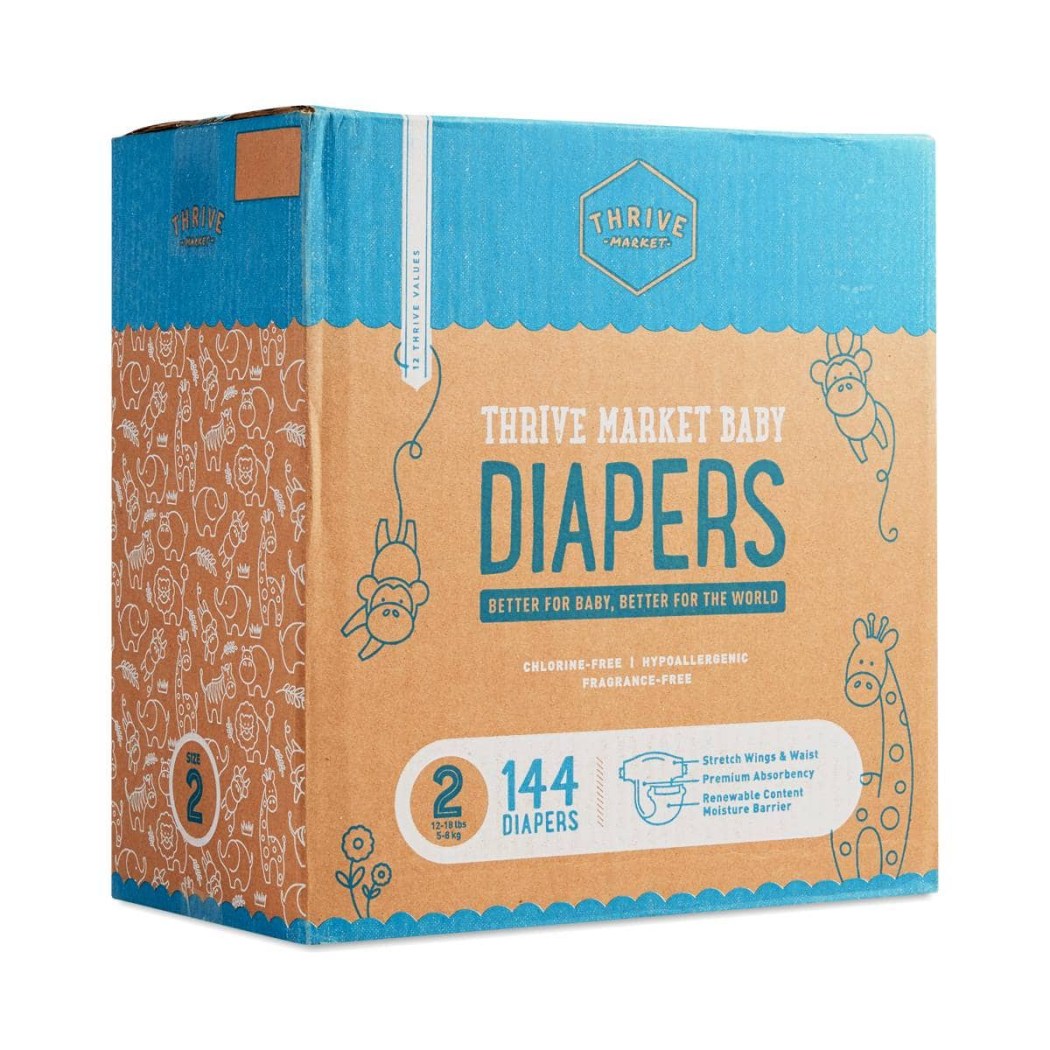 Image from: Thrive Market
What You Get: A convenient way to get healthy essentials is through Thrive Market. Shop with over 3,000 healthy, organic, and natural products. This online marketplace has everything you need, especially if what you need is for your baby. They offer their own brand of diapers and include different top diaper brands to keep your baby's bum dry and comfortable all day and night! You can also customize the market to easily find the products that you need without breaking the bank. All products they offer are ethically and sustainably sourced, and they even packed everything in recyclable packagings. What's also great about this subscription is that for every membership, they also provide a free one for someone in need.
Deal: Get 30% off your first order + FREE gift when you sign up for an annual Thrive Market membership! Deal applies automatically, just visit and subscribe.
---
Image from: Amazon Family
What You Get: For the overall needs of your kids, Amazon Family is your reliable partner. Shopping for their needs can be daunting, so it's nice to know that there's one membership that can provide you with almost everything your baby needs without leaving the comforts of your home, especially a regular supply of diapers! Access a wide variety of products from trusted brands like Pampers & Huggies, and get 20% off when you subscribe to 5 or more baby care products monthly. Members can also receive exclusive discounts, parenting tips, product recommendations based on their kids' age, and exclusive deals!
---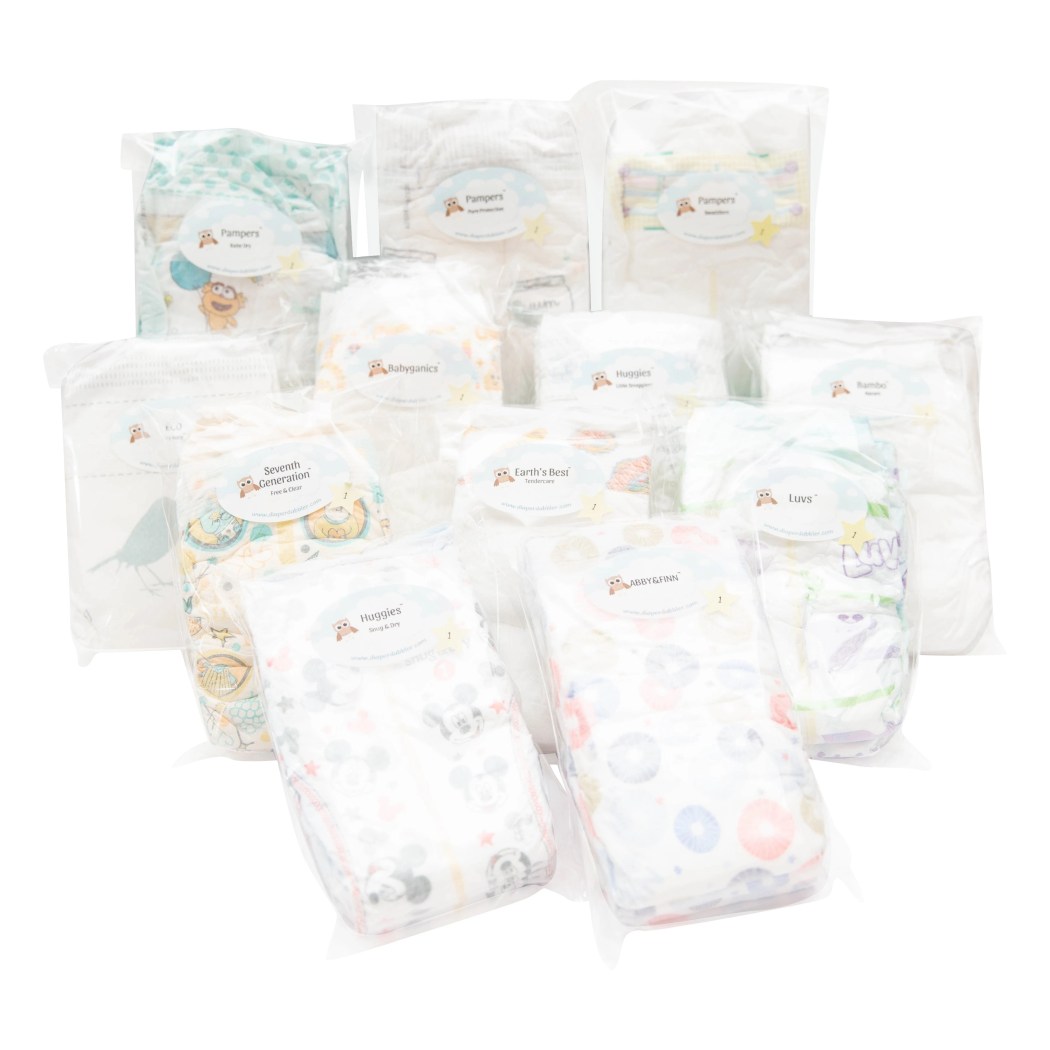 Image from: Diaper Dabbler
What You Get: Finding the right diaper for your baby can be quite a challenge. It's better to get samples of certain products first to ensure size, fit, and even quality, and that's what Diaper Dabbler offers. They offer various diaper packages that will suit their babies comfortably and will fit their budget too! You can also take a short quiz to know which diaper is best for your little pea. From eco-friendly store brand and name brand diapers to the ones you've been curious to try, with lots of brands available, there's certainly one that's perfect for your baby! Some of the brands they work with include ABBY&FINN, Babyganics, Bambo Nature, Earth & Eden, Luvs, and more.
---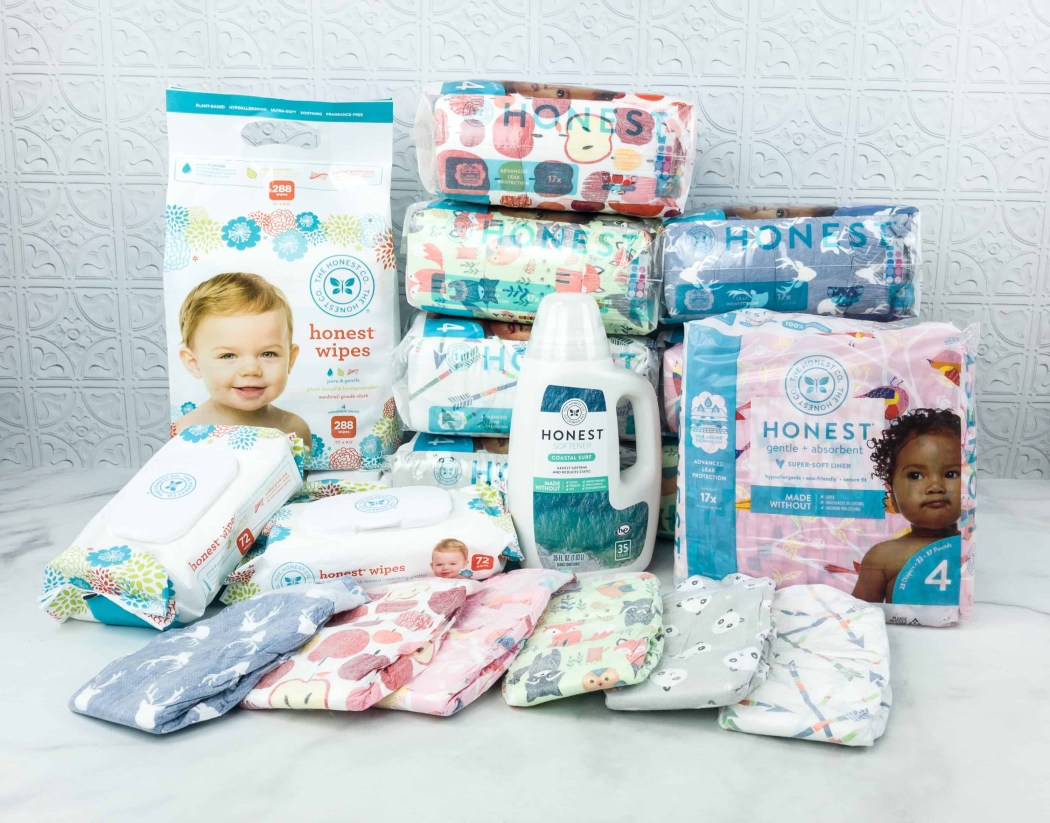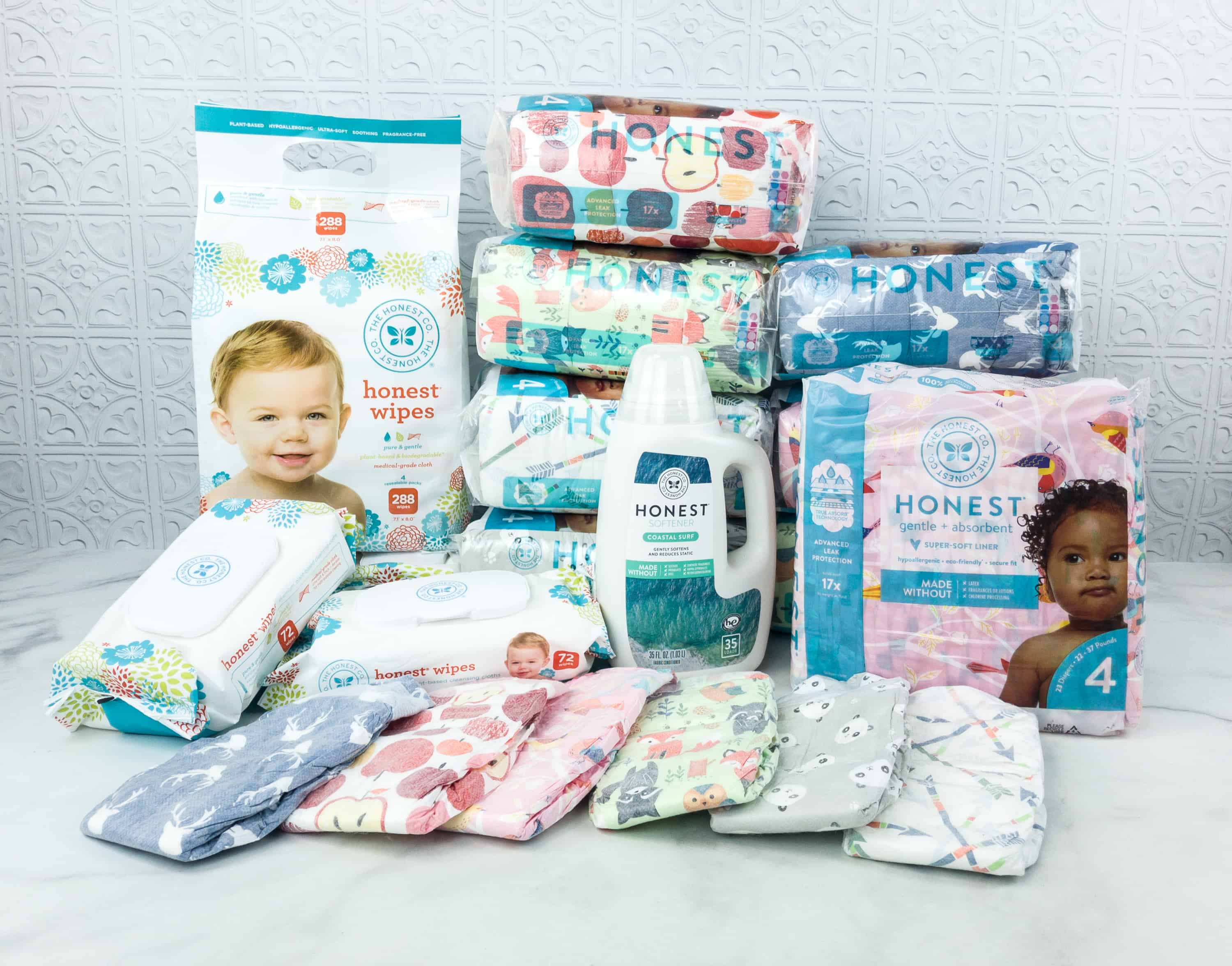 Image from: our review
What You Get: Honest Company Diapers Bundle lets your baby walk, crawl and play comfortably. Their clean-conscious diapers are made using 100% plant-based materials, which contain no added parabens, latex, or fragrances to ensure they're delicate and safe for your baby's skin and the environment too! Plus, super stretchy sides that can flex just fine whatever movement your baby does. Each box contains 7 packs of super-absorbent, hypo-allergenic, and eco-friendly diapers, along with 4 packs of baby wipes. They let you choose, mix and match cute designs as well. Get add-on items such as rash cream, bubble bath, or other products at 15% off! You can also decide when do you want them to arrive at your door.
Deal: Save 10% on your Honest purchase! Use coupon code HONEST10.
---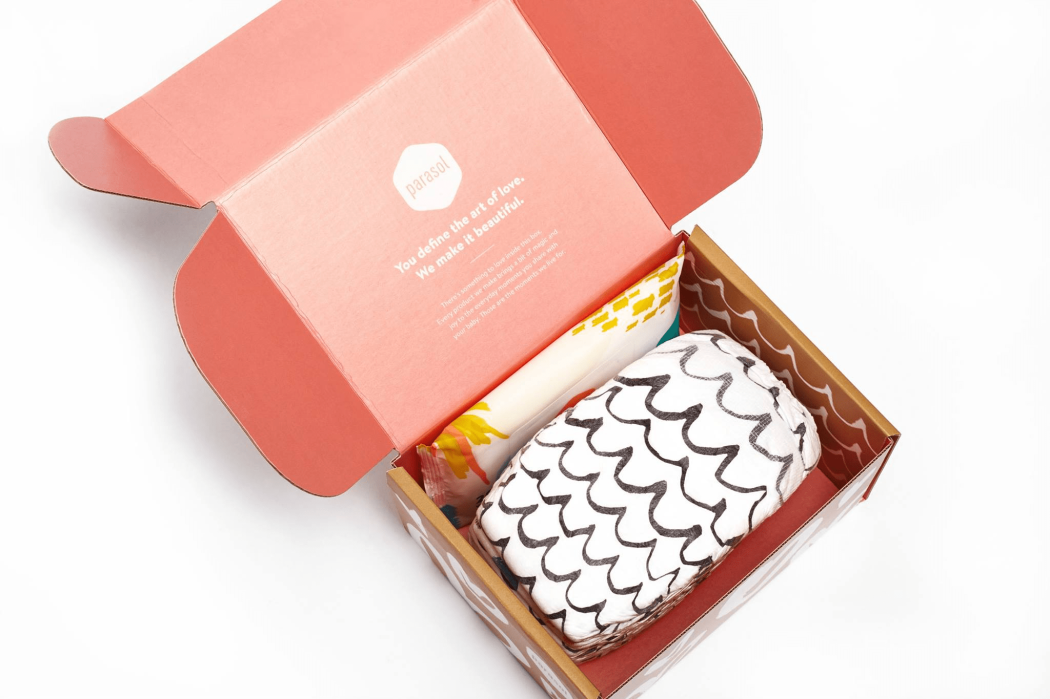 Image from: Parasol Co. Diaper Subscrition
What You Get: With Parasol Co., parenting has been made easier! Skip the shopping process of getting diapers as you'll receive soft, comfy, and cute diapers that you and your kids will surely get fond of! Each box is filled with easy-to-use diapers designed for your baby's ultimate comfort. Each having highly breathable and super absorbent features with mindful designs printed with water-based inks, so you'll never have to worry about rashes. Aside from 3 giant diaper packs, VIP members will also receive 4 baby wipes and 2 friend diaper packs for free!
Deal: Get the trial box with diapers or diaper pants, wipes, and other hygiene products for $14 shipped! Deal applies automatically, just visit and subscribe.
---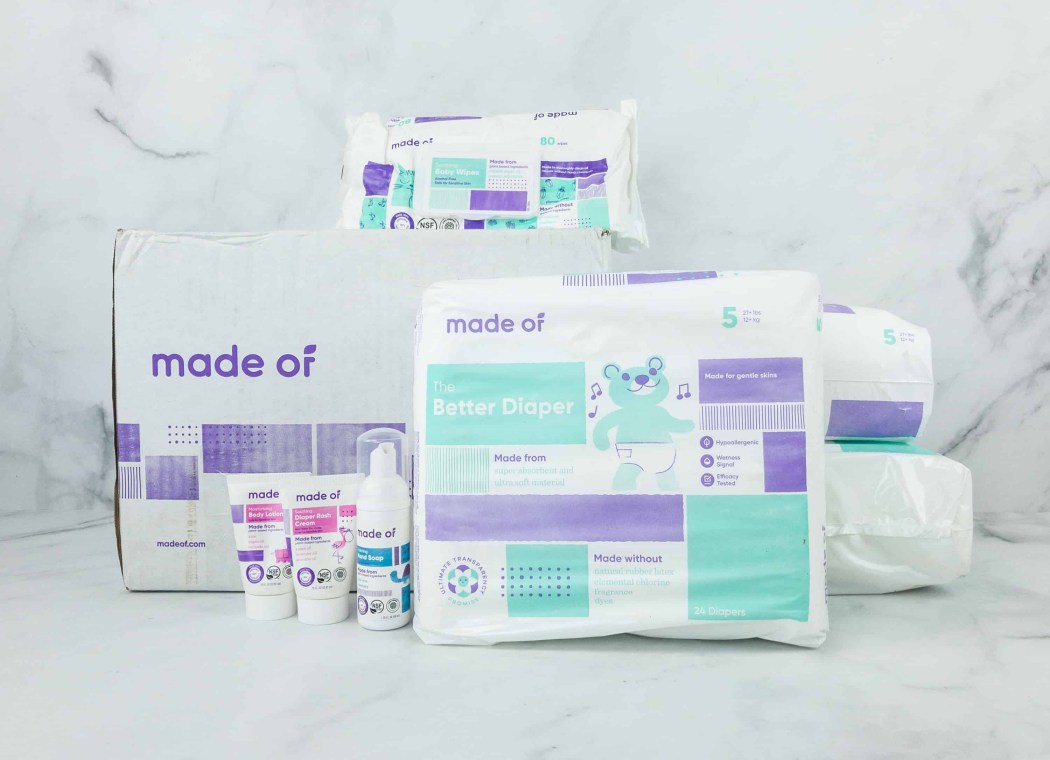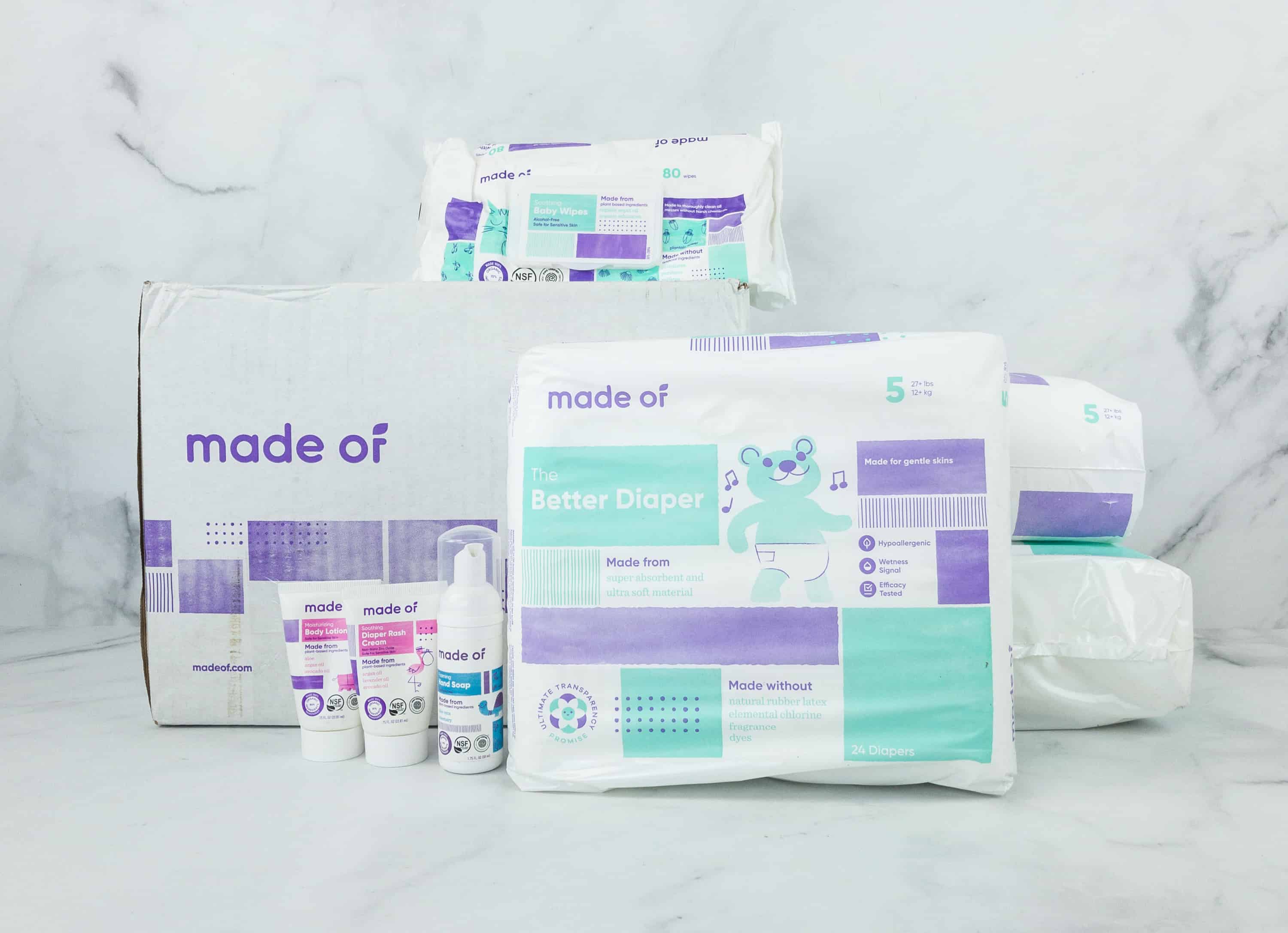 Image from: our review
What You Get: Made Of provides everyday organic products for babies. This subscription creates a safe and healthy environment for babies with ultra-absorbent diapers that will help protect their bottoms for up to 10-hours with no leakage. There are three subscription plans to choose from: Basic Diaper Subscription, which gives you 6 diaper packs and 4 packs of wipes with 72 counts each; Diaper Only Subscription, which contains just the diaper (6 packs); and the Deluxe Diaper Subscription, which includes 6 diaper packs, 4 packs of 72 count wipes, a diaper cream, and a baby powder. All products are organic and are pediatric and dermatologist tested!
---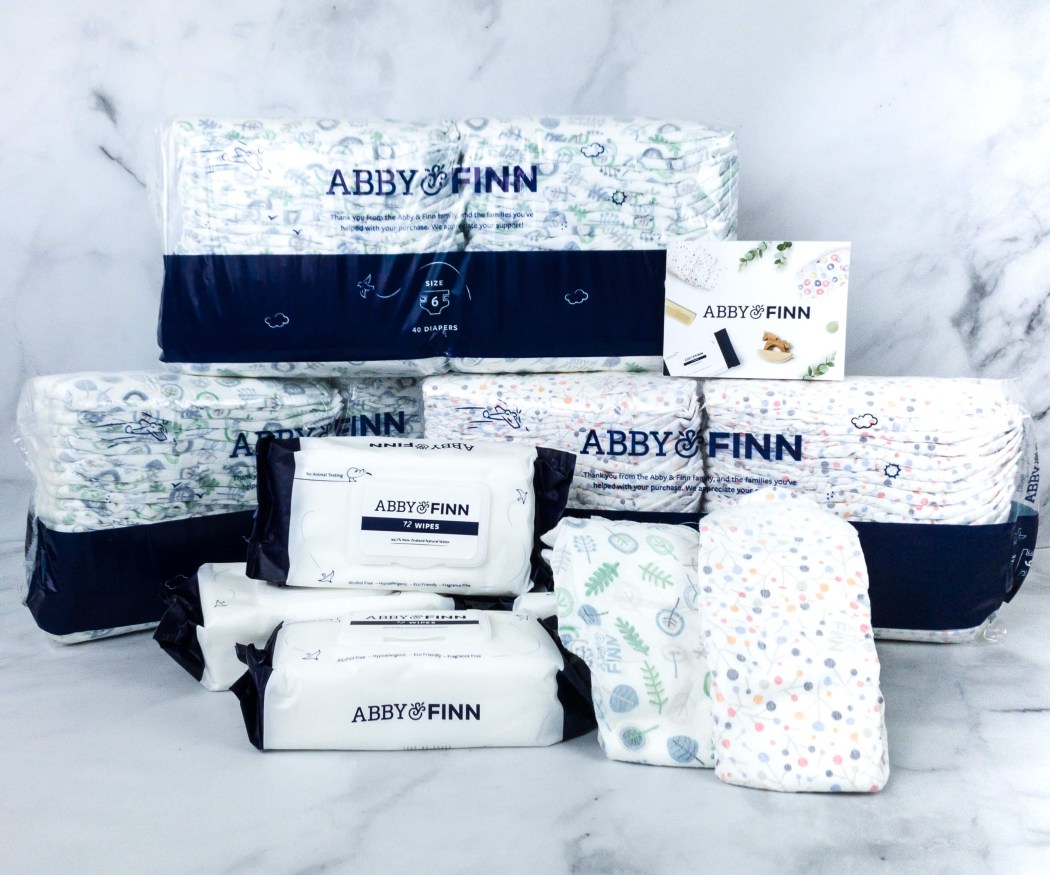 Image from: our review
What You Get: Our babies deserve only the best products, especially when it comes to diapers. ABBY & FINN provides nappies that are highly absorbent, super comfy, and the most important part is that they're free from harmful chemicals and substances! They aim to make parenting easy by providing the best products at the best prices. The diapers are made using thoughtfully sourced ingredients that are extra gentle on babies' skin, plus super absorbent and hypoallergenic. It's simply one of the best diaper subscriptions that even lets you customize your bundle by choosing the frequency and even fun and cool designs! What's even great is for every monthly box purchased, they donate to families in need.
Deal: Try Abby & Finn FREE with the trial diaper pack! Deal applies automatically, just visit and subscribe. Just pay $7.95 shipping!
---
Image from: Incredibundles
What You Get: Babies and toddlers will not only enjoy using them but the products will also appeal to them visually as each box from Incredibundles comes with an adorable plush teddy bear! This diaper subscription can be excellent gifts for parents and kids for a dry and comfy start. They let you choose exactly what brands, types, and sizes of diapers you want, delivered in your preferred schedule! Everything is bundled with lots of care, enclosed in their signature reusable storage box. You can even save more when you opt for a diaper and baby wipes subscription as you'll get 30% off automatically. The brand they offer includes Pampers, Huggies, Luv's, and Member's Mark.
---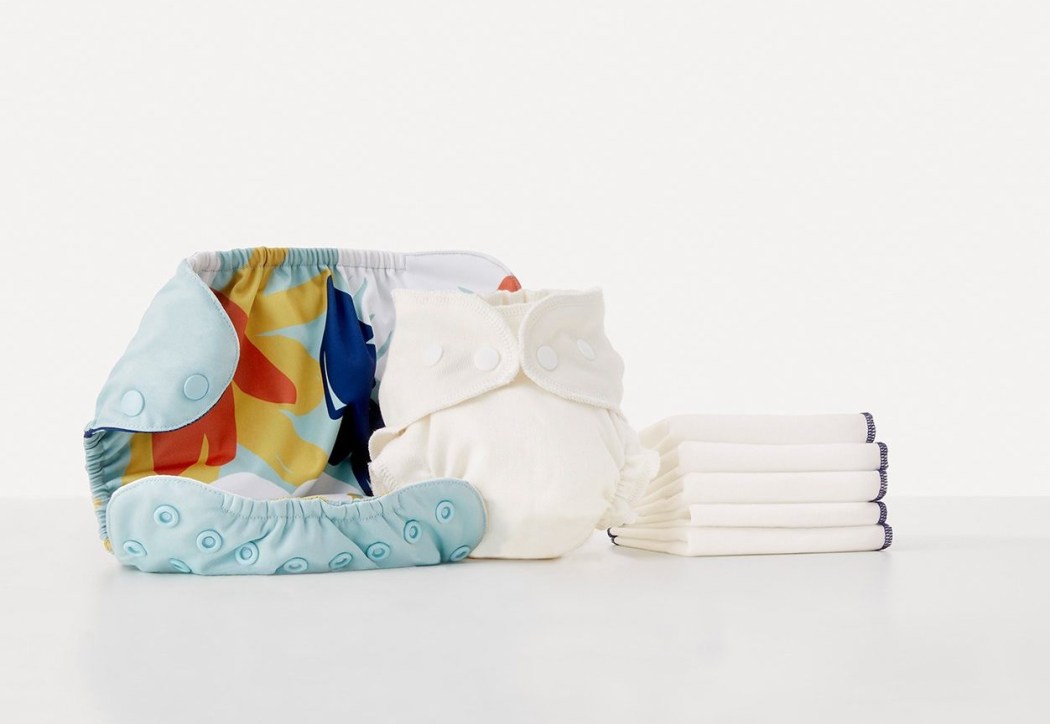 Image from: esembly
What You Get: For living more sustainably, esembly offers reusable diapers that can replace thousands of diapers that contribute to landfills. Say goodbye to tossing messy diapers and welcome a new process of diapering, washing, and reusing. Their cloth diapers are leak-free and are made using soft organic cotton for the inner lining and a waterproof outer to avoid blowouts and mess with fun and colorful designs. You can build your own cloth diaper system and personalize it by taking a short quiz. You can also try their Try-It Kits to try sustainable diapering before committing full time. You do not only save your bucks, but you also help save the environment!
---
And that's our list of the best diaper subscription boxes for 2023!
Browse our complete list of the best subscription boxes in every category to find more!