Pregnancy is such an amazing stage in every woman's life, so what better way to celebrate it than by giving the expecting mom-to-be a treat? And what better treat her than a subscription box that's carefully curated with a pregnant woman in mind?
From maternity clothes to snacks and even hobbies or crafts, you will surely find something to love and occupy your time while waiting for that bun in the oven! Having a hard time choosing the right box for you or for a friend? Don't worry because we got you! We've compiled a list of the Best Pregnancy Subscription Boxes to help you decide which one best suits your needs!
Here are some of the best ones around! Be sure to check them all out and see the contents of the past boxes! And also, don't forget to hit the heart on top so you can easily go back to this page if you want to try out more of these boxes!
The Best Pregnancy Subscription Boxes!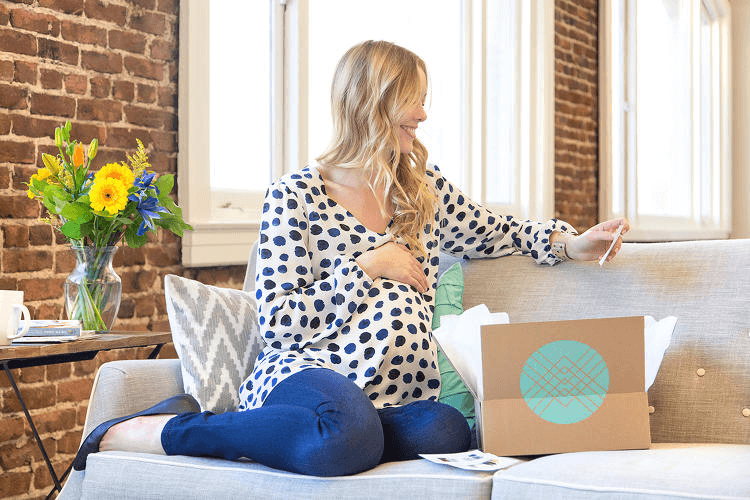 Create your style profile and get 5 stylist selected pieces - clothing & accessories - a month. End the maternity styling rut and get maternity pieces (plus pieces that will work throughout your pregnancy and after you have baby) styled just for you!
---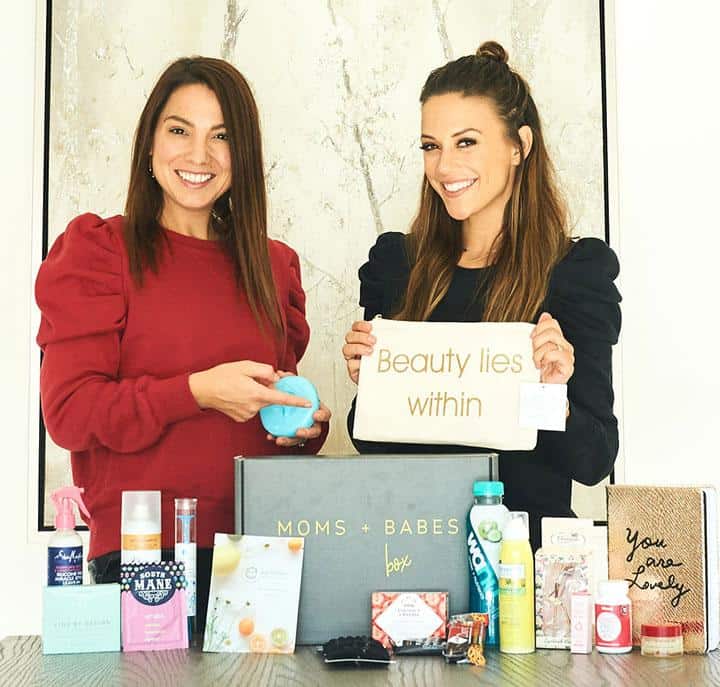 Moms + Babes is a quarterly curated collection of premium products for moms and their babies. If you select the Toddler or Infant box, you and your baby will get full-size products to open together and enjoy. If you select the Mom box, then you will receive a full box of products curated especially for moms only.
Deal: Get 15% off! Use coupon code HELLO .
---
The ultimate pregnancy lifestyle box filled with healthy & fun products tailored to your due date! Discover 6-8 full size pregnancy safe products to promote a healthy & relaxed for pregnancy & beyond! We only select the finest items including organic, natural, artisan, & holistic products to pamper every stage of your journey including postpartum!
---

MomBox is on a mission to make it easier for new moms to recover after giving birth. We pick, pack, and ship all of the healing aids new moms need.
---
The truly next-generation prenatal. Made with high-quality nutrients designed to support every stage of pregnancy—for your body & your baby
Deal: Save $10 on your first month when you bundle any 2+ Ritual products! Deal applies automatically, just visit and subscribe.
---
Each month you'll get a box featuring one or more green beauty products from The Detox Market's selected brand of the month at a value of at least $90.
---

Pickle & Chip is a monthly snack subscription box for moms-to-be. With an eye toward small-batch producers, we lovingly curate our boxes with salty, sweet, nutrient-rich, all-natural treats to satisfy even the wildest pregnancy cravings.
Our little boxes-of-joy feature 6 to 8 nutrient-rich, artisan snacks ranging from granola bars to popcorn, dried fruits, craft beverages, pickles, chocolate chip cookies, and more!
---

Discover conscious brands and products for home, health, beauty and baby delivered to your door every two months. Whether you're a mom-to-be, a new mom, or have kids of any age, your baby box will contain goodies selected for your stage of motherhood. As your family grows, update your box choice so it always fits your needs.
Deal: Save $5 off your subscriptions, including gifts. Use coupon code 5HELLO.
---

Bump Boxes is a monthly subscription box that includes healthy products handpicked by our moms, tailored to your due date, and designed to pamper you throughout your pregnancy!
Deal: Get your first box for just $9.99 when you sign up for a 12-month subscription! Use coupon code BUMP12.
---
One-month supply of premium & super absorbent diapers and plant-based cleansing cloths. Mix & match honestly cute designs each month! Super absorbent diapers use naturally-derived citrus and chlorophyll odor blockers and no chlorine processing. A secure fit helps prevent leaks and blowouts. Plus save 25% on additional items like diaper cream and healing balm, and tailor your ship date anytime. Can also include overnights & training pants!
Deal: Save $20 on your first diaper bundle! Use coupon code DIAPER20.
---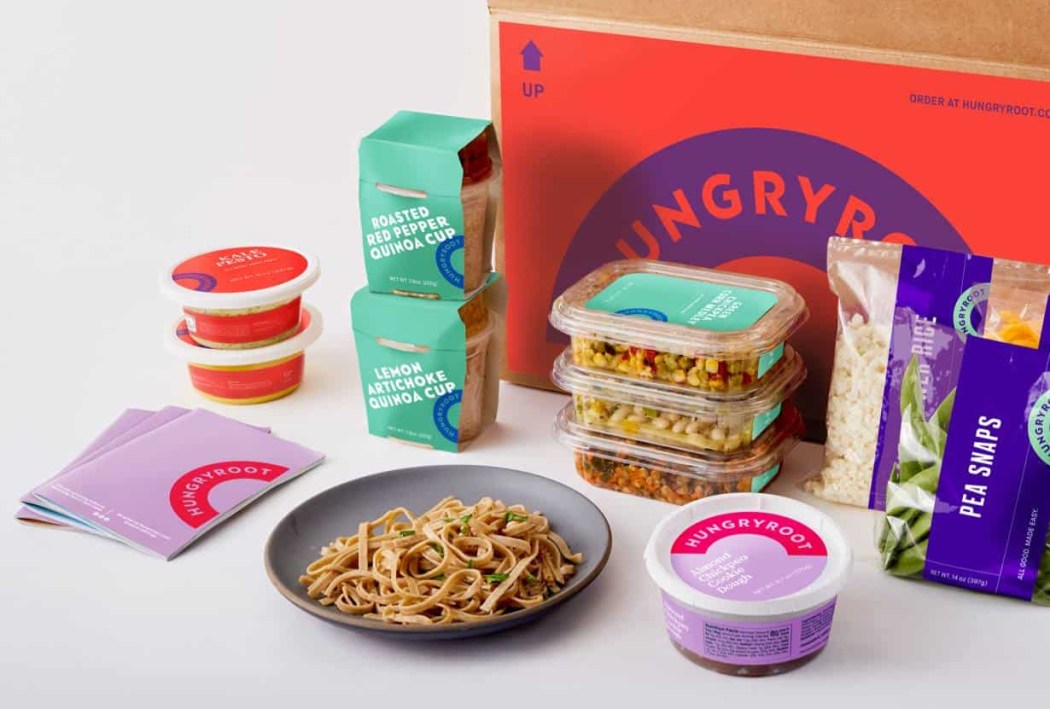 Hungryroot is an online service that delivers quick-and-easy healthy foods that can be made in less than 10 minutes. All our food is plant-based, nutrient-dense, and made from real ingredients.
Deals:
---
Get one full size Expert Selection every month. If you like it or want more of that product, you can buy 3 additional deliveries of that product, shipped quarterly, at the same exclusive price.
Formerly known as Spa Heroes.
---
Bundle Bee Boxes are specially curated boxes filled with self care items such as bath and beauty items for momma and one or two items for your child based on their age.
---
Story time just got better with Prime Book Box, a subscription that delivers hand-picked children's books every 1, 2, or 3 months. Discover new favorites that inspire a love of reading—new adventures await in every box!
---
The Stork Bag is the first ever reusable subscription bag just for pregnant mamas! Launched in 2014, each Stork Bag is curated to match each trimester of pregnancy and includes many products created by other mom entrepreneurs and inventors. With The Stork Bag, you get between 8-12 handpicked surprise products in each bag and what better time to be showered with gifts than when you are expecting. The Stork Bag was created to enhance the pregnancy experience for women by providing some of the best products for you throughout your pregnancy. Now you can have just what you want, when you want it without leaving the house!
Deal: Take 10% off your Stork Bag Subscription! Use coupon code newsub10. Can not be combined with any other offer.
---
Each new stage of your baby's life comes with new surprises and unexpected delights. Walmart Baby Boxes deliver free stage-relevant product samples of items sold at your local Walmart and Walmart.com to ease transitions all the way to your baby's first steps and let you focus on their development.
---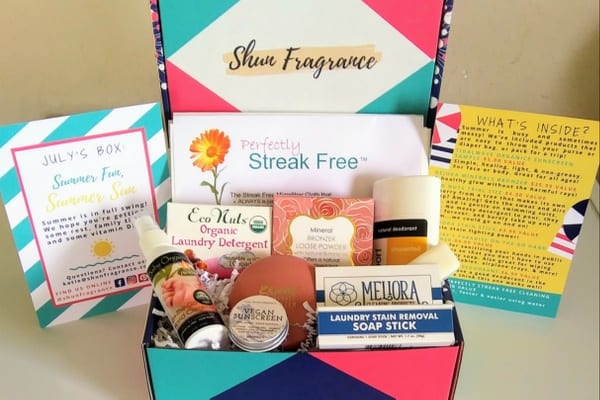 Perfect for those who want to avoid fragrance. Whether you have sensitive skin, fragrance makes you sick, or you want to avoid fragrance because you know how toxic it is, we've got you covered! We'll send you 3-5 non-toxic, fragrance free skincare and cleaning products each month. Order for yourself or give as a gift. Great for families too!
Deal: Get 10% off your first box! Use coupon code WELCOME10.
---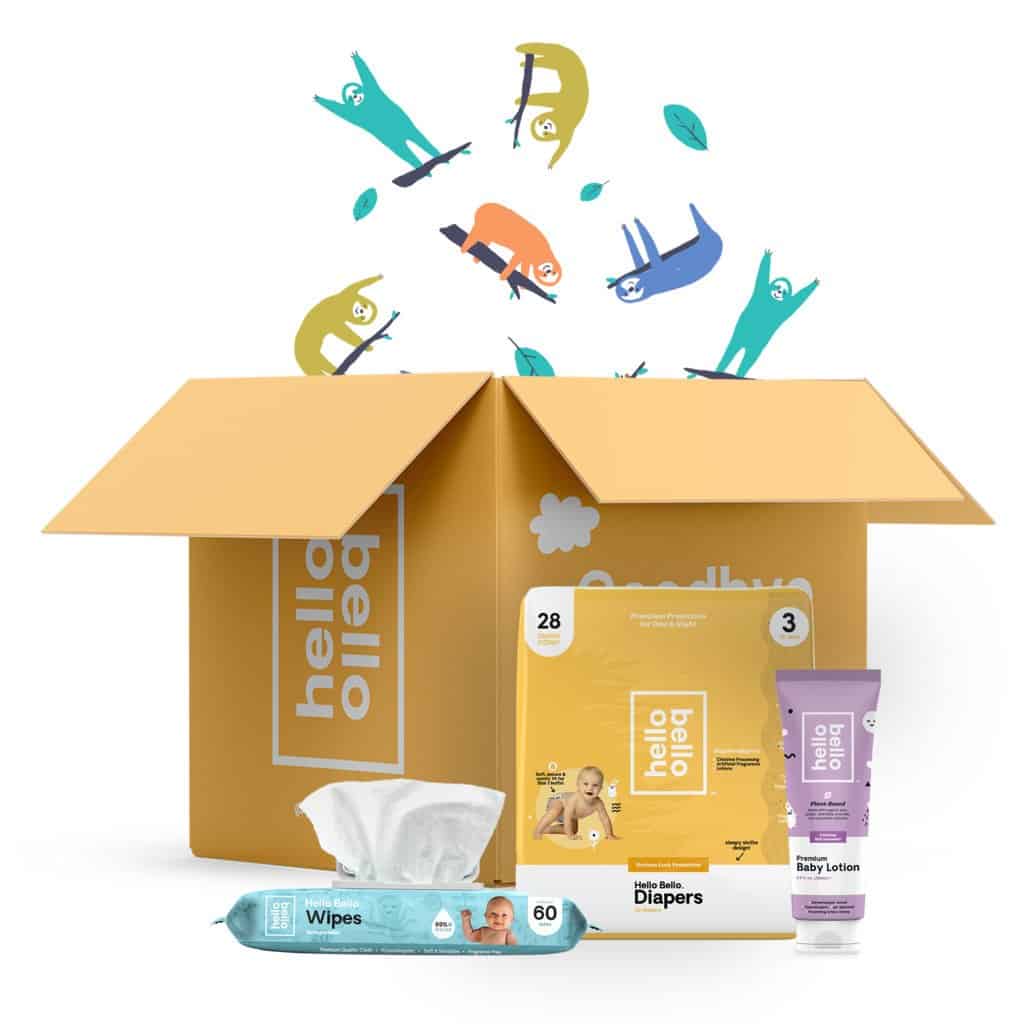 The Hello Bello product line is made with plant-based ingredients and organic botanicals; they're premium-quality and effective; and they're affordable.
Deal: Get $16 Off Your First Diapers and Wipes Bundle + Free Shipping! Use coupon code SAVE16.
---

Choose from a growing line premium, natural & effective botanical personal care & home cleaning essentials. Mix & match 5 items every month and add on extras at a discount. Save up to 35%!
---
Mother Snacker is the only dessert discovery box for moms. Each month discover 5-7 artisan treats & gorgeous goods curated for a mom-life well lived. You can expect things like brownies, cookies, chocolates, caramels, plus inspiration, encouragement, mom-humor and the Mother Snack'n break you deserve. Get ready to #snacklikeamother.
Price: Monthly subscription is $64.
---
That's your list for the best pregnancy subscription boxes! Did you find the subscription that suits your needs?
Looking for more boxes? Don't forget to check out our list of all the best subscription boxes in every category!