The Best Food and Delivery Services Subscription Boxes for Babies!
Yumble is a weekly subscription service that delivers prepared, healthy, and delicious kids meals right to the doors of busy parents. Children have specific tastes, nutritional needs, and portion size requirements. Every meal is cooked with love and the menu is tailored to suit their tummies.
Price: 6 Meal Plan $47.94 per week, 8 Meal Plan $55.92 per week (save 15%) and 12 Meal Plan $71.88 per week (save 25%)
---
Every week, our nutritionists design a new menu for your babe based on their age and nutritional needs. Every ingredient has a purpose, your baby's meals are mapped against thousands of clinical studies and reviewed by our experts. We nerd out so you don't have to.
Price: 7 Meal per week is $35 and 14 Meals per week is $65. Ships free!
Deal: Get 50% off your first order! Use coupon code HELLO50.
---
Nurture Life prepares wholesome, nutritious, ready-to-eat baby, toddler and kid meals, delivered straight to your door. Plans range from $35-$119 from baby to teen!
Price: Minimum order value is $39 per week. Order value of $59 and above gets a free shipping!
Deal: Get 25% off first TWO orders! Use coupon code BESTKIDSMEALS.
---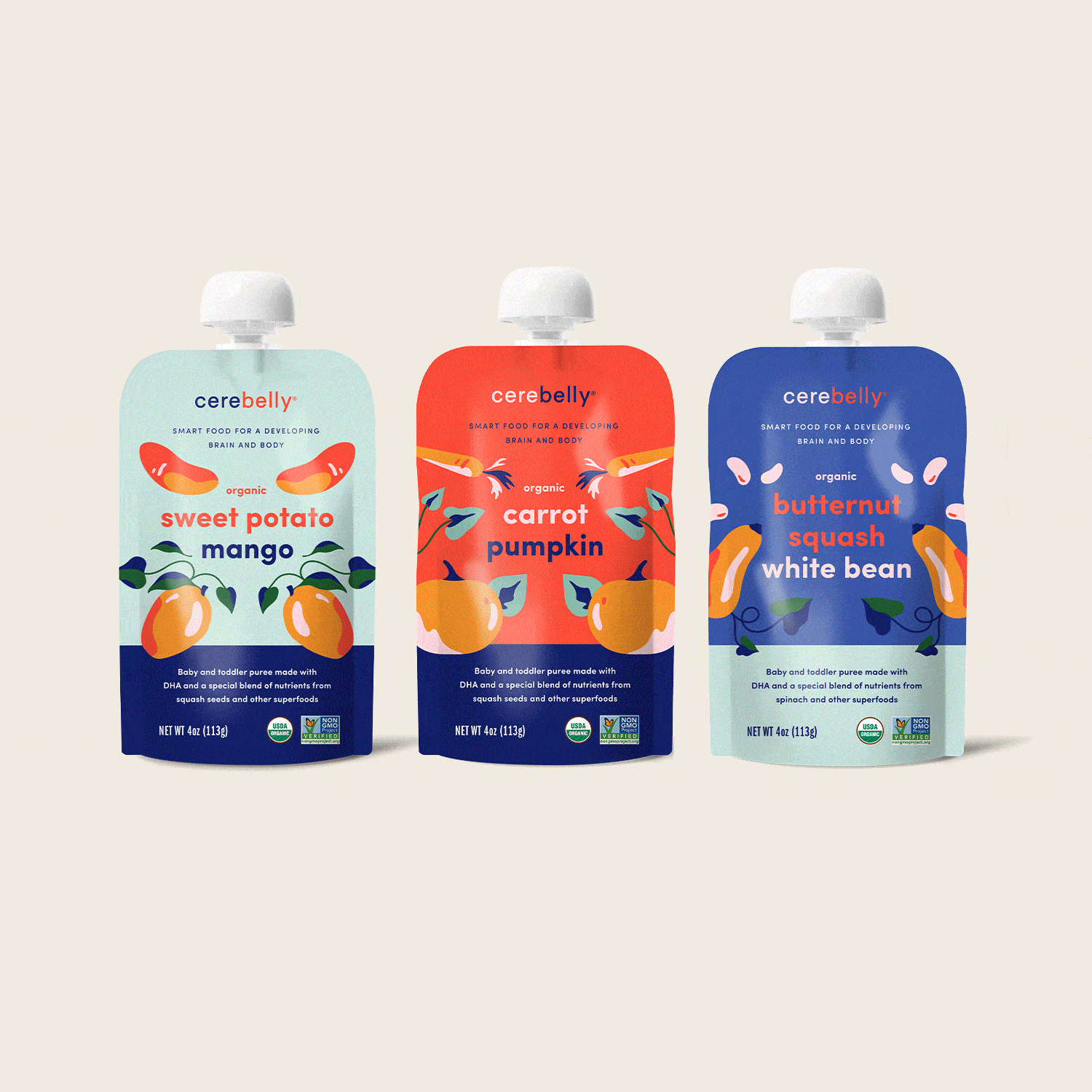 Developed by a practicing neurosurgeon, Cerebelly organic baby food includes nutrients that support early brain development and provide a nutritional foundation to help your little one reach their full potential.
Price: 14 Pouches $40.46, 28 Pouches $77 (save $3.92), 42 Pouches $109.2 (save $12.18) and 56 Pouches $129.36 (save $32.48) . Ships every 2 weeks for free!
Deal: Get 10% off your first order! Use coupon code smartfood and Use this link to subscribe.
---
Little Spoon offers ready-to-eat cold-pressed food blends optimized for a baby's needs. These are made using 80+ organic ingredients, including chia seeds, avocado, blueberry, carrot, and chickpeas. The baby food comes in a BPA-free container with a resealable lid and an ergonomically designed spoon.
Price: 3 Meal per day is $89 every two weeks plus shipping fee.
Deal: Get 15% off your first order. Use coupon code littlespoonlove.
---
Focus on your toddler's personalized nutrition ensuring that they taste their first 100 flavors before the age of two to help build an adventurous eater for life. We're grounded in the science of food to give your child the most nutritious start possible. Our organic, nutrient-rich meals were created with your little one in mind. We're here to help them foster a lifelong positive and healthy relationship with food, cultivate healthy eating patterns and create a willingness to try new things. Our fresh-chopped baby and toddler meals are made with real ingredients and they're real delicious too. Tiny Organics is food that's better for your baby and toddler and easier for you. Plus, we're following recent research and focus on finger foods. If you start with purees, try Tiny when your little one outgrows purees. Tiny is also a great choice for those who forego purees and practice baby-led weaning. So give your baby and toddler a solid start by serving them something that's grabbably good.
Price: 12 Meal Plan- $65.88 and 24 Meal Plan $112.56 (save $19.2). Ships every 2 weeks.
Deal: Get 15% off your first order! Use coupon code HELLOTINY15.
---
Get your little one's favorite Gerber foods delivered straight to your door. Our monthly subscription boxes of carefully selected products make it easy to get a curated, nutritious experience for little ones on the grow—available in the tastes they crave and the wholesome ingredients you can trust.
---
You will receive 20 baby ready meals, 5 different recipes, with every delivery. We also send you: the Troubleshooting guide for mealtime; access to our Baby Food Hotline, where you can text questions related to nutrition, food, or if you just need a pep talk; exclusive discounts from partners like BÉABA and ezpz; and we like to send our members little surprises from time to time. Good surprises—we won't drop in unexpectedly or anything.
Price: 12 Meals for $65.88 and 24 Meals for $119.76 (save $12). Receive Baby foods every 2 Weeks!
---
SpoonfulOne makes it possible. Feeding SpoonfulOne daily, from infancy through early childhood helps protect your baby from developing a food allergy. Each serving of Pediatrician Recommended SpoonfulOne includes all of the food groups associated with over 90% of food allergies.
Price: Get it for $19 per box.
---
Don't forget to check out our list of all the best subscription boxes in every category!
Say Hello to More Subscriptions for Babies!
Find more Baby related subscription options in these lists: