Parents need to ensure that their babies are getting the right nutrition and at the same time, eating the right kind of food that is good and healthy for their digestive system, and the taste should also be loved too! Preparing baby meals can be tedious and take a lot of time, so there are baby food subscriptions that will cut prep time and feeding time – letting you and baby enjoy meal time!  Many of these great baby food subscriptions use superfoods paired with likable ingredients like sweet fruits and tasty veggies to maximize nutrition. It means more family bonding time, less mess, and more love!
Check out the best baby food subscriptions that you might want to try for your precious little ones! To see them all, visit our complete list of Baby Food Subscription Boxes!
The Best Baby Food Subscriptions!
Image from: our review
Why we love it: Yumi delivers freshly made, all-organic, synthetic- and additive-free meals and snacks for babies and toddlers. In each box, you will receive exclusive meals from expert nutritionists, and the foods are designed based on the child's age and nutritional needs. Healthy and delicious comes in one box!
Check out the reviews page for Yumi and learn more!
Price: You can get a 7 Meal per week plan for $35 and 14 Meals per week for $65, plus free shipping.
Deal: Get 50% off your first order! Use coupon code HELLO50.
---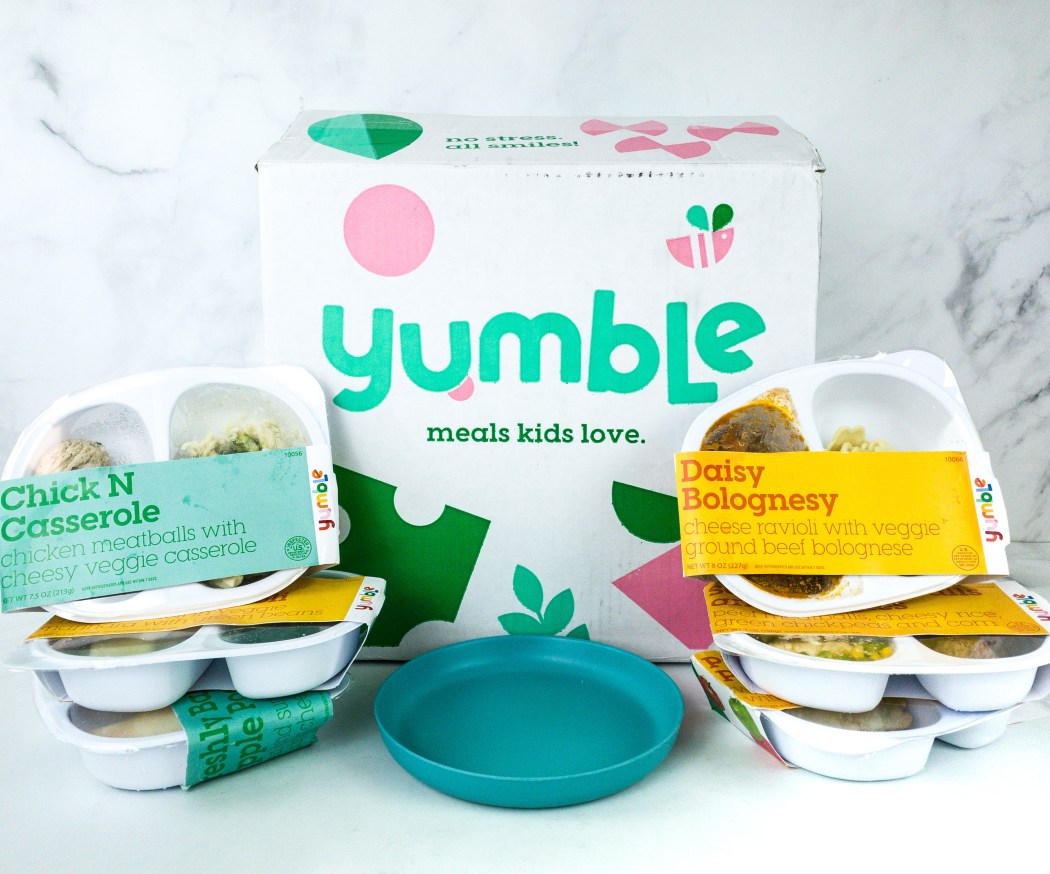 Image from: our review
Why we love it: Get pre-prepared meals suited to the kids' taste, nutritional needs, and portion size requirement from Yumble! Every week, get pre-cooked meals that need either minimal heating or no heating at all, you can just serve it to the kids and see them enjoy eating! You can customize the meals you receive or let Yumble automatically send the meals to you. The food they are sending are designed to be healthier versions of "kid food" and Yumble claims if your child is exposed to at least two weeks pf Yumble Food, they'll pretty much forget they ate anything else!
See the Yumble Kids reviews page to find out more about this kids' food subscription!
Price: Yumble offers meal plans with 6 Meal Plan that costs $47.94 per week, 8 Meal Plan for $55.92 per week (save 15%), and 12 Meal Plan for $71.88 per week (save 25%). Shipping is always free!
Deal: Get free shipping on every delivery + save up to 25% on meals! Deal applies automatically, just visit and subscribe.
---

Image from: our review
Why we love it:  Nurture Life offers freshly-made and ready-to-eat meals for babies and kids. First, you need to answer a short quiz upon sign-up so that the subscription will help suggest a weekly subscription plan for your family. Also, the meals in your boxes change every week, so the kids can experience different tastes!
Find out more by visiting the Nurture Life reviews page!
Price: For this subscription, the minimum order value is $39 per week, while orders with a value of $59 and above get free shipping!
Deal: Get 25% off on your first order! Use coupon code NURTURELIFE25.
---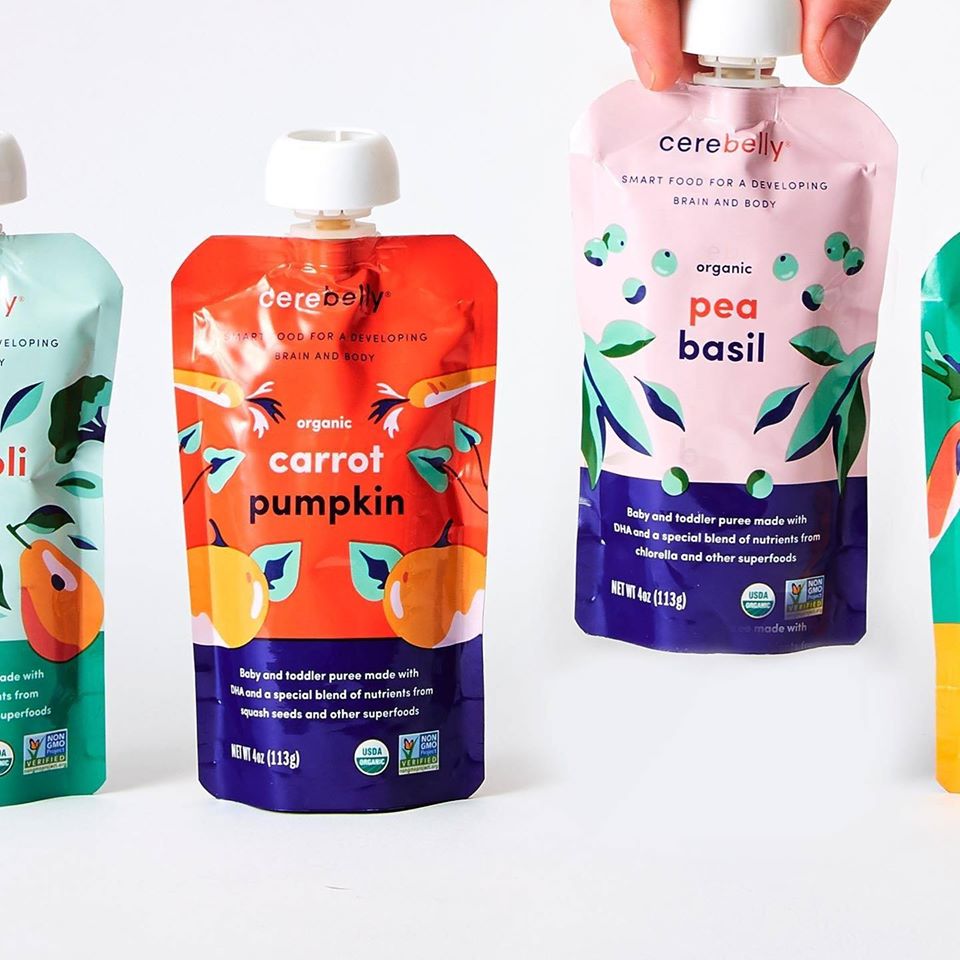 Image from: Cerebelly
Why we love it: Cerebelly offers healthy and organic food for babies that help develop their brains. The food from this subscription delivers specific nutrients to provide a nutritional foundation that helps them reach their full potential. First, you will take a quiz that will help determine the specific nutrients that your baby needs, and every 2 weeks you will receive a box of Cerebelly food pouches that support how their brain and body are growing at that moment.
Price: You can get 14 Pouches for $40.46, 28 Pouches for $77 (save $3.92), 42 Pouches for $109.2 (save $12.18), and 56 Pouches for $129.36 (save $32.48), and they ship every 2 weeks for free!
Deal: Get 10% off your first order! Use coupon code smartfood and Use this link to subscribe.
---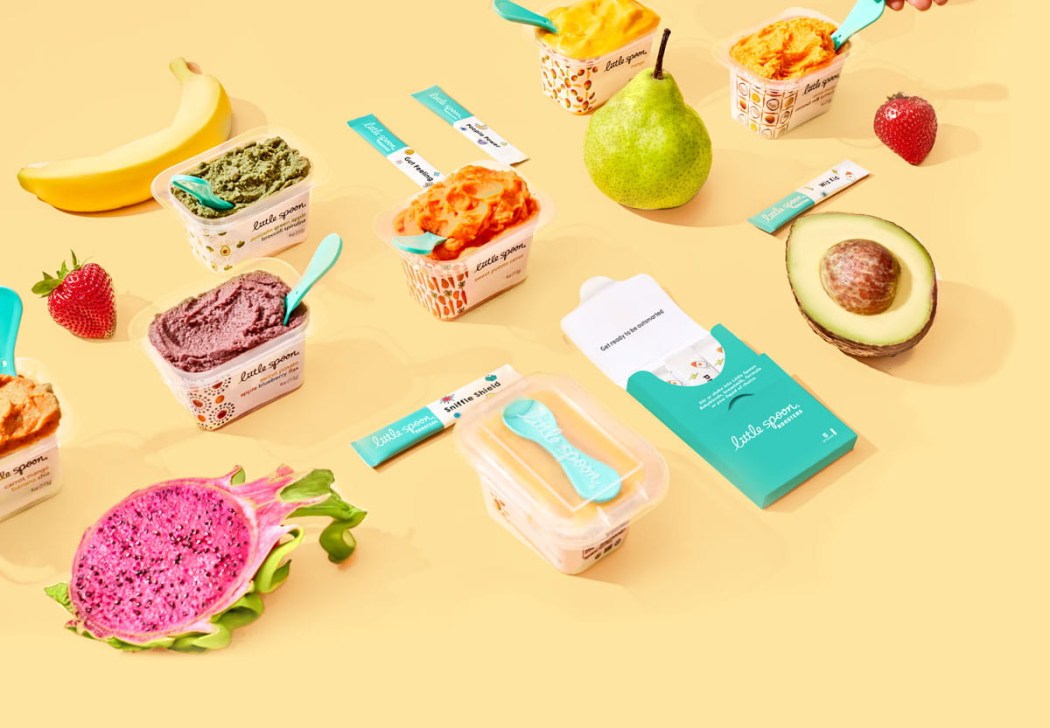 Image from: Little Spoon
Why we love it: Little Spoon is not like any other baby food subscription where you need to use extreme heat to cook your little one's food and add preservatives. They uses only fresh and organic ingredients, and the babyblends are always free of preservatives and no extreme cooking methods are used. The meals are designed for the kids' needs using 80+ organic ingredients.
Price: You can get 3 meals per day for $89 every two weeks plus the shipping fee.
Deal: Get 15% off your first order. Use coupon code littlespoonlove.
---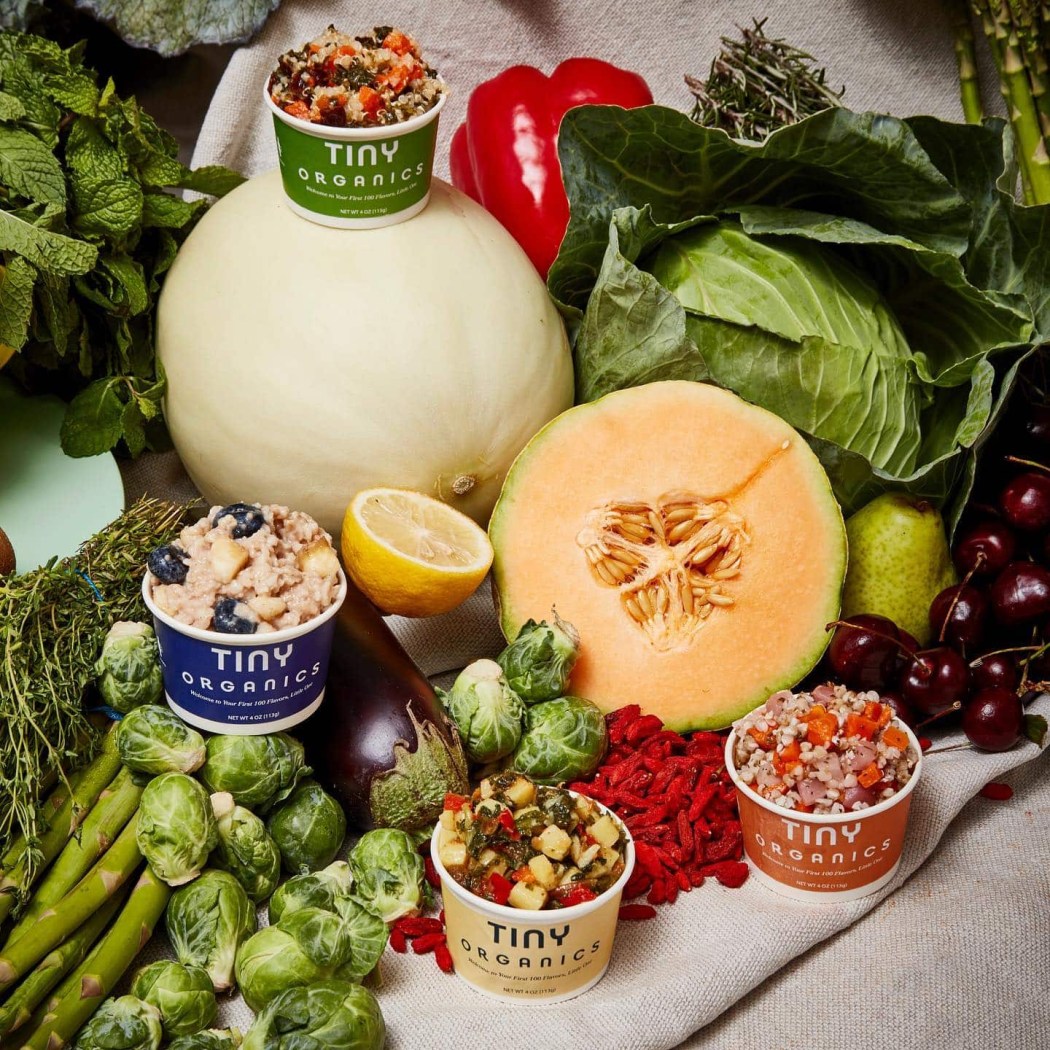 Image from: Tiny Organics
Why we love it: Tiny Organics offers healthy and organic baby food! The foods are carefully crafted to suit the baby's and toddler's developmental milestones. The foods are also 100% organic, plant-based, and free of the Big-9 allergens! They ship every 2 weeks.
Price: You can get the 12 meal plan for $65.88, and the 24 meal plan for $112.56 where you get to save $19.20.
Deal: Get 15% off your first order! Use coupon code HELLOTINY15.
---
Image from: Raised Real
Why we love it: Receive Baby foods every 2 weeks Raised Real! You will receive 20 baby ready meals, 5 different recipes in every delivery. Each meal contains organic, plant-based ingredients with less than 5 grams of sugar on average. They also include a Troubleshooting guide for mealtime; access to their Baby Food Hotline where you can text questions related to nutrition, food, or if you just need a pep talk. They also include little surprises from time to time. The foods are also gluten- and Big-8 allergen-free, and non-GMO!
Price: You can get 12 meals for $65.88, and 24 meals for $119.76 (save $12).
---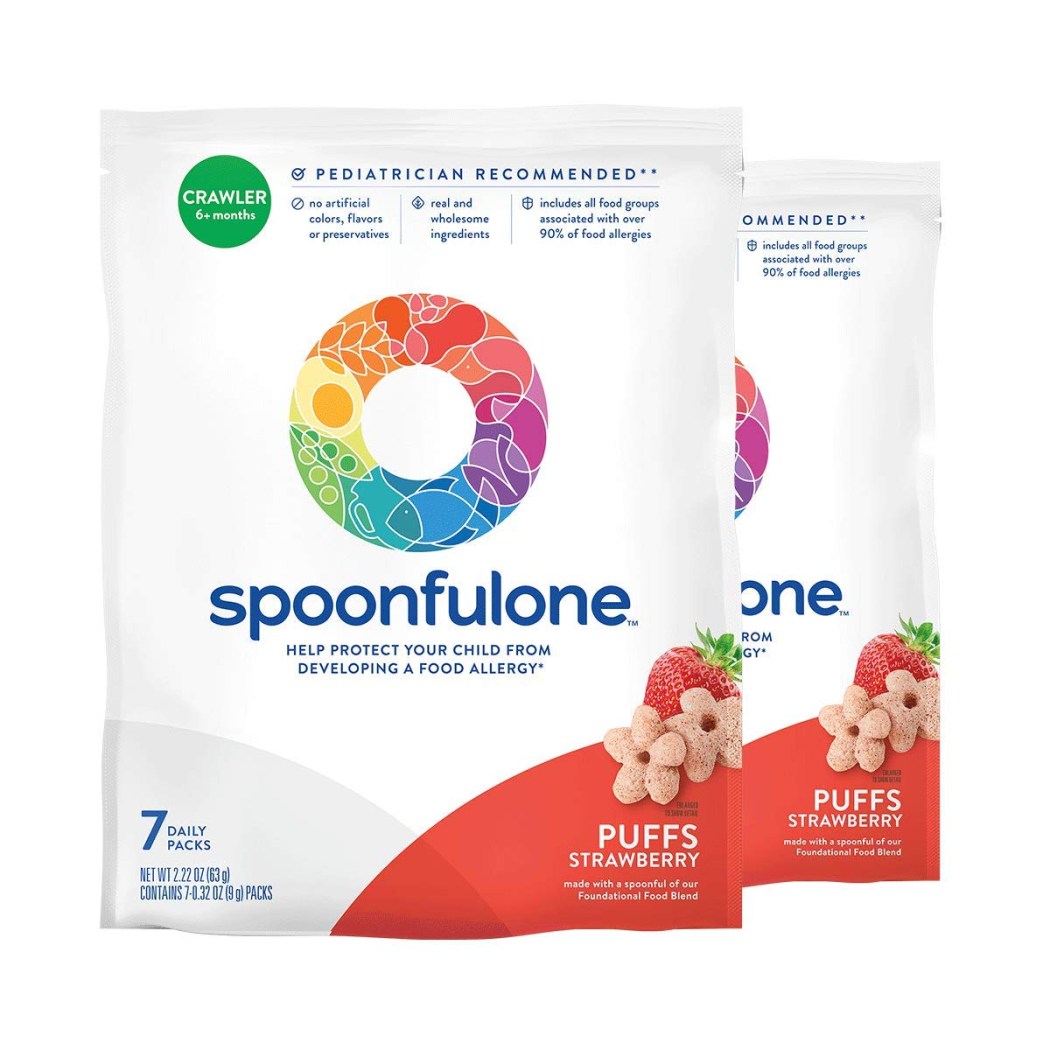 Image from: SpoonfulOne
Why we love it: SpoonfulOne is the perfect meal subscription for kids in their early childhood! The subscription also supports and protects the kids from developing a food allergy. Each serving from a Pediatrician recommended meal includes all the food groups associated with over 90% of food allergies.
Price: You can get the box for $19.
---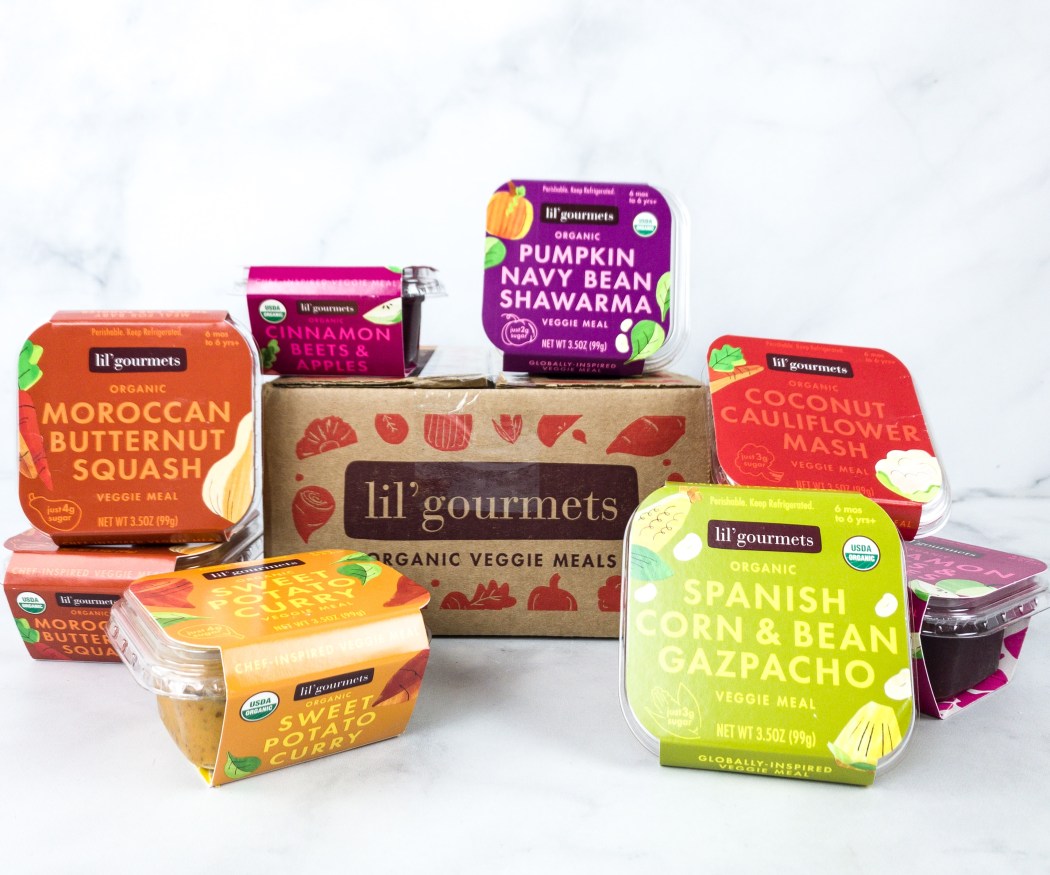 Image from: our review
Why we love it: lil'gourmets is a premium baby food subscription that includes 8 3.5oz chef-crafted veggie meals, which can serve as baby food, toddler snack, or adult dip/side dish! The foods are made with organic veggies and they are usually made with 70-95% vegetables plus complex spice blends for the new and delicious flavors that the kids will love!
See more about this box at our  Lil' Gourmets Reviews!
Price: The box ships monthly for $50.13.
---
And that's our list of the best baby food subscription! Did you find the box that you're looking for?
Don't forget to check out our list of all the best subscription boxes in every category!
Say Hello to More Subscriptions for Babies!