Running out of date ideas? No need to fret – when movies and dinners have become a dull and routine experience, you can get help from subscription boxes to make your date nights more fun and exciting!
Love is always in the air with date night subscription boxes that focus on giving couples great ideas and items you will need to bring those ideas to life, from food to decorative items and more. There are also unique subscriptions that add thrill to usual date nights, as well as other subscriptions that introduce couples to new classes and activities you can take together to strengthen your bond.
Whether your partner likes receiving gifts, spending quality time with you, or doing something out of the ordinary, there's a date night subscription you can try. To help you choose, we've asked our readers to pick their favorite date night subscription boxes for 2022!
The Top Date Night Subscriptions – Picked By Our Readers!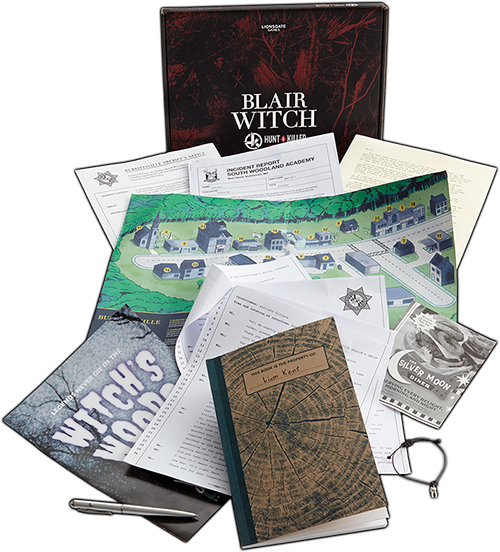 Image from: Hunt A Killer
I love this idea! It's so unique and thinks outside of the box for the more eccentric, and bold type.  -KatZora
What You Get: Hunt A Killer doesn't sound like a typical date night activity, but hear us out – this murder mystery subscription box is a thrilling way to spend quality time with the love of your life! The mystery game is told over the course of six boxes, and each box has different clues and physical items to guide you in catching the killer. It's like having your date in an escape room, except you don't have to leave the house! Each box also offers hours of gameplay!
Price: Try the mystery subscription for $30 a month plus shipping. Longer pre-paid subscription plans get discounts!
Deal: Get 10% off your subscription! Use coupon code HELLO.
---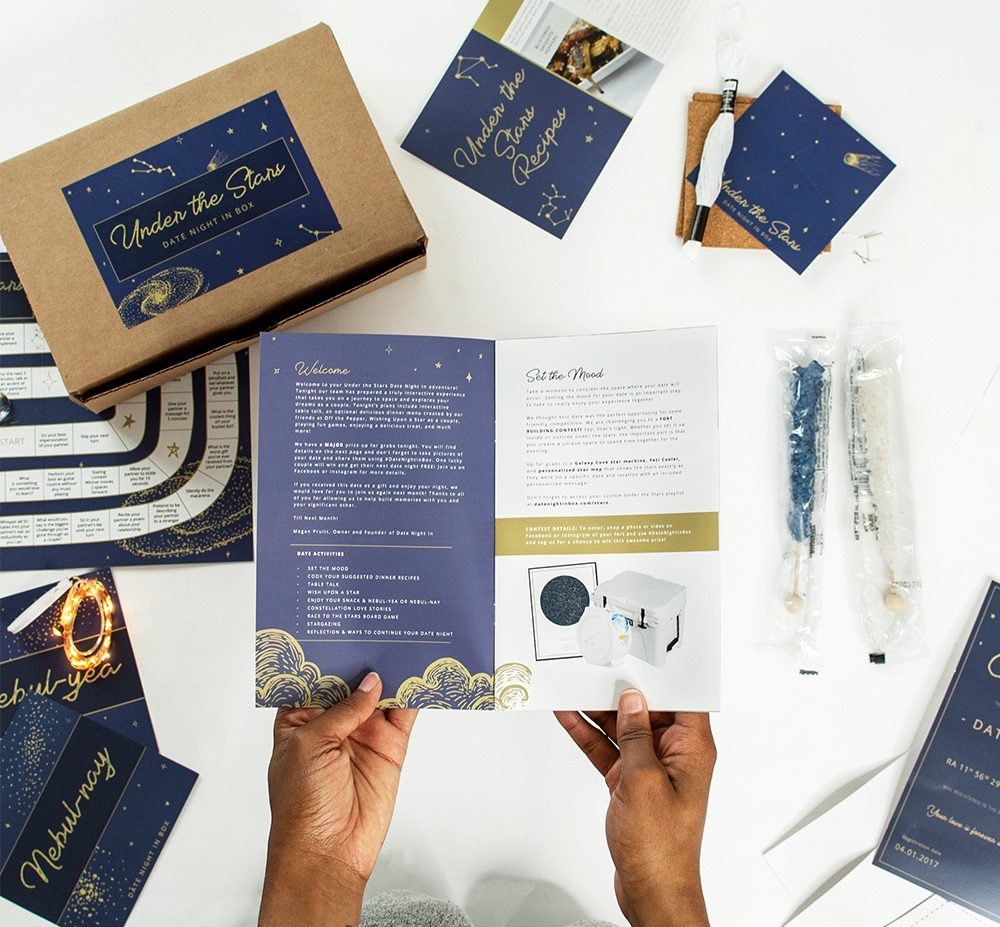 Image from: Date Night In
What You Get: Without the need for fancy outfits or extravagant props, Date Night In gives couples a fun experience to remember! Themed boxes are filled with interactive activities for you and your partner, along with accessories, high-quality snacks or mixers, a chef-curated dinner menu, recipes, and more. Currently, they have two box options to choose from: Regular and Faith. The Faith box comes with an added discussion guide to help couples deepen their relationship with God and with each other.
Price: Get the Regular box for $41.99 monthly or the Faith box for $45.98 monthly.
Deal: Get 15% off on all Night In Boxes! Use coupon code 15OFFNIB.
---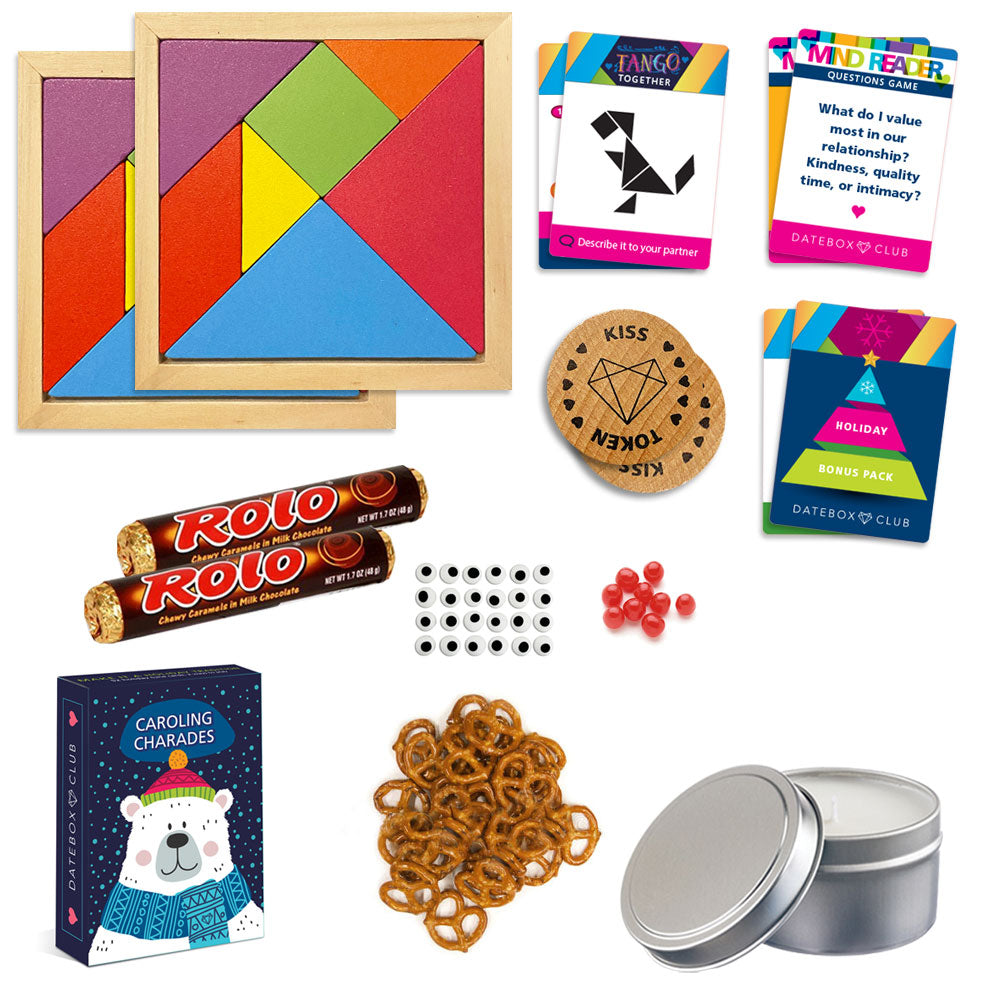 Image from: Date Box Club
What You Get: Date nights at home are never repetitive when you have a new themed box to look forward to from Date Box Club! Each monthly box includes instructions for a complete activity and all the elements to execute it perfectly. From Sweet Romance to Game Night, they never run out of fun and creative themes for your date – so all you and your special someone need to do is have a good time! Expect DIY projects, games, and other fun and engaging things to try. It's an amazing way to transform your home into your favorite date night venue.
Price: 1 date night costs $39.95/month and less with longer subscription plans.
---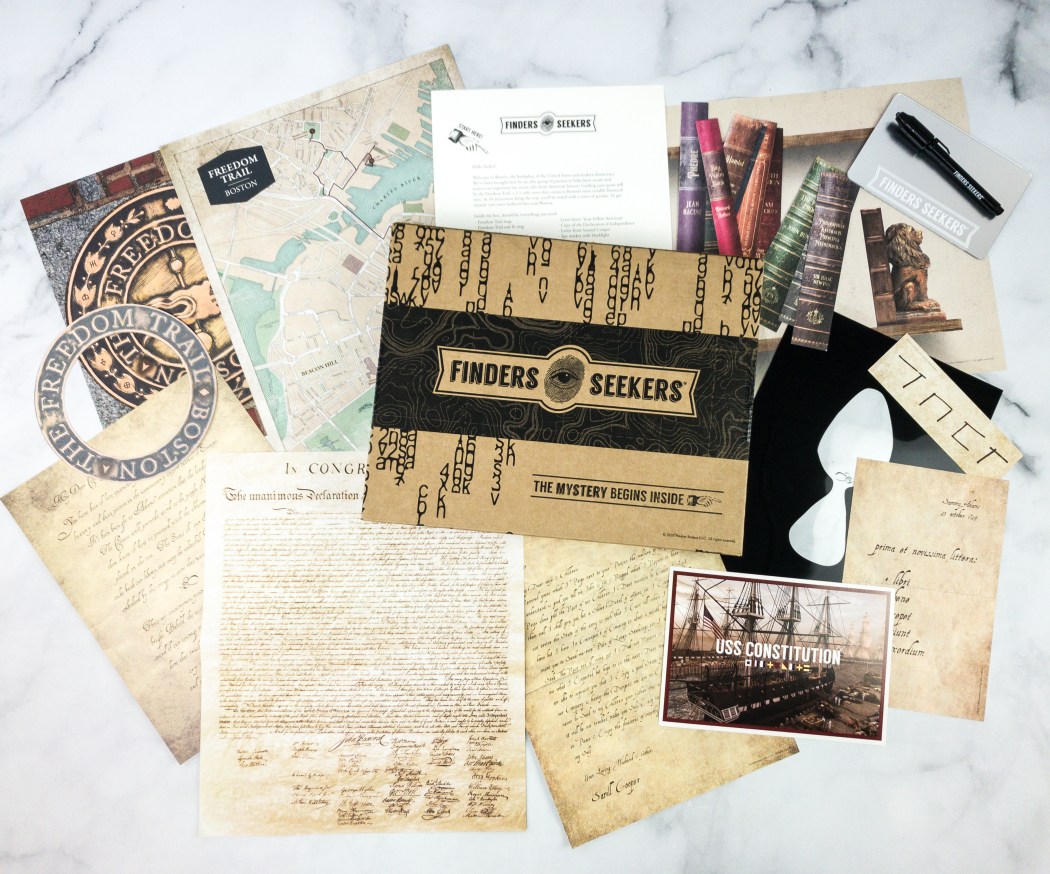 Image from: our review
A creative challenge that can be shared with others

Learn to work together for a common goal. -vodakira
What You Get: Couples who are up for fun challenges will love Finders Seekers, a mystery subscription box that features a new location every month! Each new box means a unique date night experience, where you solve cryptic messages and decipher codes as you explore new cities and learn about different cultures. You might need to use tools to find clues, or do a little online research – regardless, it will be an exciting experience for you and your significant other. From Athens to Toronto to San Francisco, the mysteries to solve are endless!
See how fun and thrilling this subscription is by reading our Finder Seekers Reviews!
Price: Have fun unlocking a mystery for $30 a month.
Deals:
---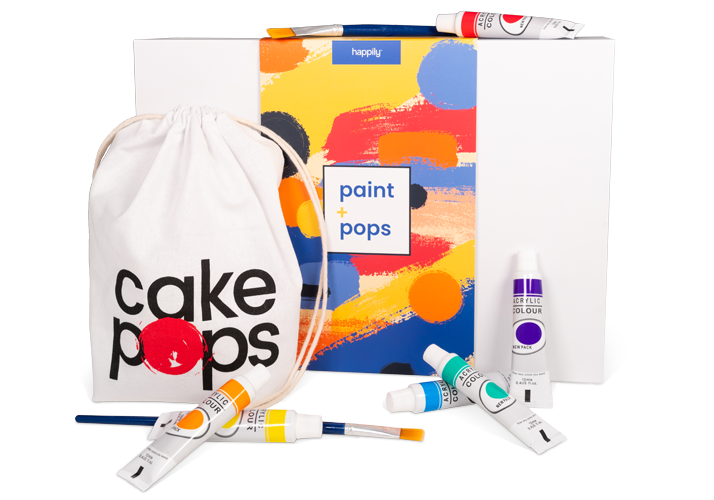 Image from: Happily
Great date night box and so affordable!

I really love that they customize a date for us based on our interests and dietary needs.
What You Get: Happily focuses on making your relationship more exciting through personalized experiences in a box! Whether it's dance lessons, cooking classes, or wine and cheese tasting, they give you activities to do together in the comfort of your home. They encourage couples to learn at your own pace, with a series of videos and workbook downloads at your disposal. Each box you receive will be based on your answers to a series of questions upon sign-up. This includes the couple's interests, personalities, likes, and dislikes, as well as any allergies or dietary restrictions you may have.
Price: Subscription costs $39.99 per month or save more when you opt for longer plans. They also offer a  Digital Only Plan for $7.99 per month.
---
Image from: our review
We love opening our box on date night when we want a movie & snack night in on the couch! -LAURA
What You Get: Whether you and your bae are both foodies or you simply enjoy munching on snacks while your favorite show is on, Universal Yums makes a great at-home date night companion. This around-the-world snack subscription features local snacks from a different destination every month – imagine stroopwafels and candy cars from the Netherlands, cocktail candies and ginger biscuits from the United Kingdom, and flavored mochi and bubble tea-inspired snacks from Taiwan!
Price: Have a box full of treats delivered to you starting at $15 a month.
Deal: Get $5 off your first month when you sign up for a Super Yum Box subscription! Use this link to get the deal.
---
Image from: Crated With Love
What You Get: Crated With Love aims to bring a lot of laughter and an extra dash of romance for couples every month! Receive unique and spontaneous date night items, along with other activities to strengthen your relationship. There will be a specific theme and relationship focus in each box, ensuring that it never gets boring. Another fun part is that you get to choose your first box's theme! However, if you want to keep everything a secret, you will also be able to opt for a surprise box.
Price: Monthly subscription is priced at $39.99.
Deal: Get $5 off on your first box! Use coupon code hellosubscription.
---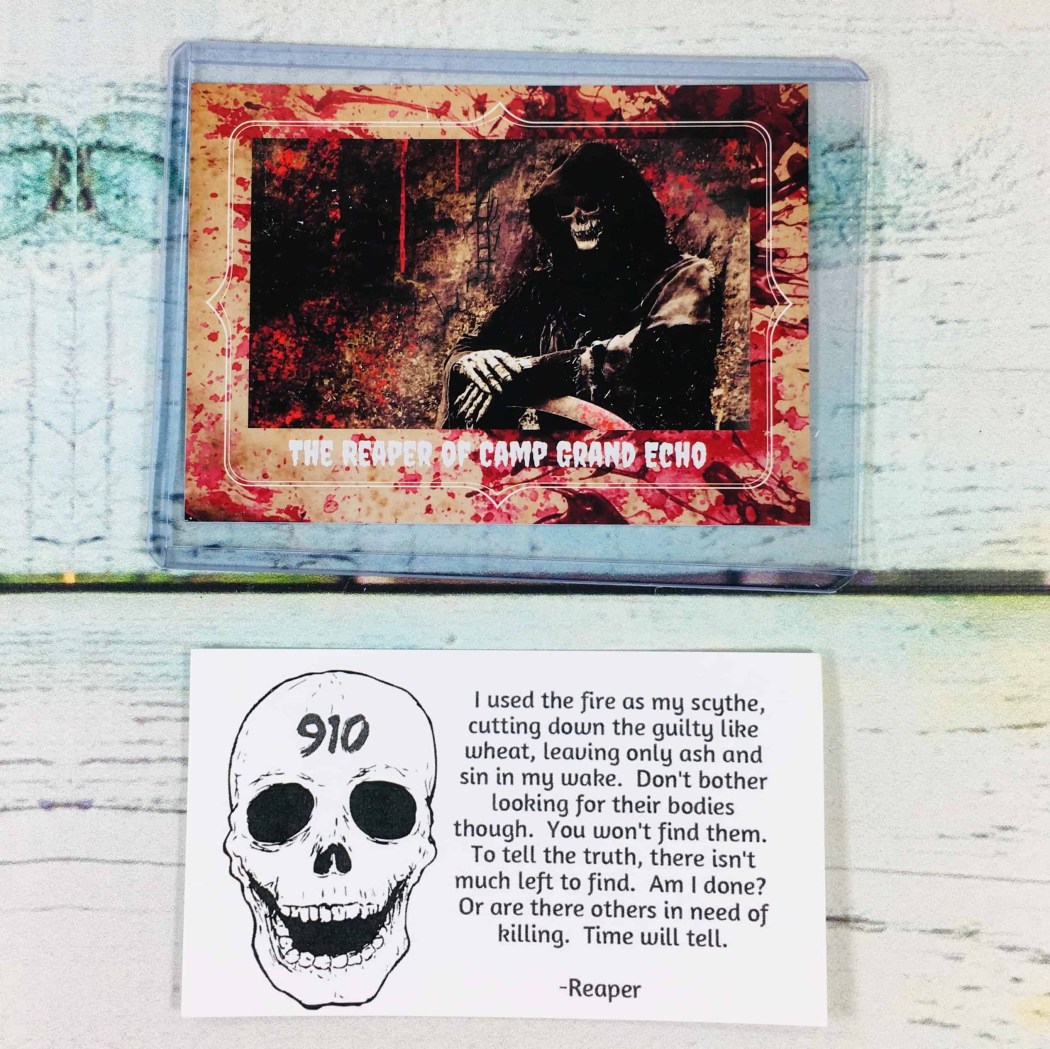 Image from: our review
What You Get: The Deadbolt Mystery Society is for lovers of mystery and suspense! Every month you will receive a standalone mystery in your box – which means you don't have to wait for another month to complete it. The box will be filled with puzzles, pieces of evidence, and interviews to help you solve the mystery. There will also be interactive and online components to bring each story to life.  Couples who love watching crime and mystery shows might get a kick out of this unique date night idea!
Price: A month-to-month subscription is $26.99 per month plus shipping. Get it at a lower price when you subscribe to a longer pre-paid plan.
---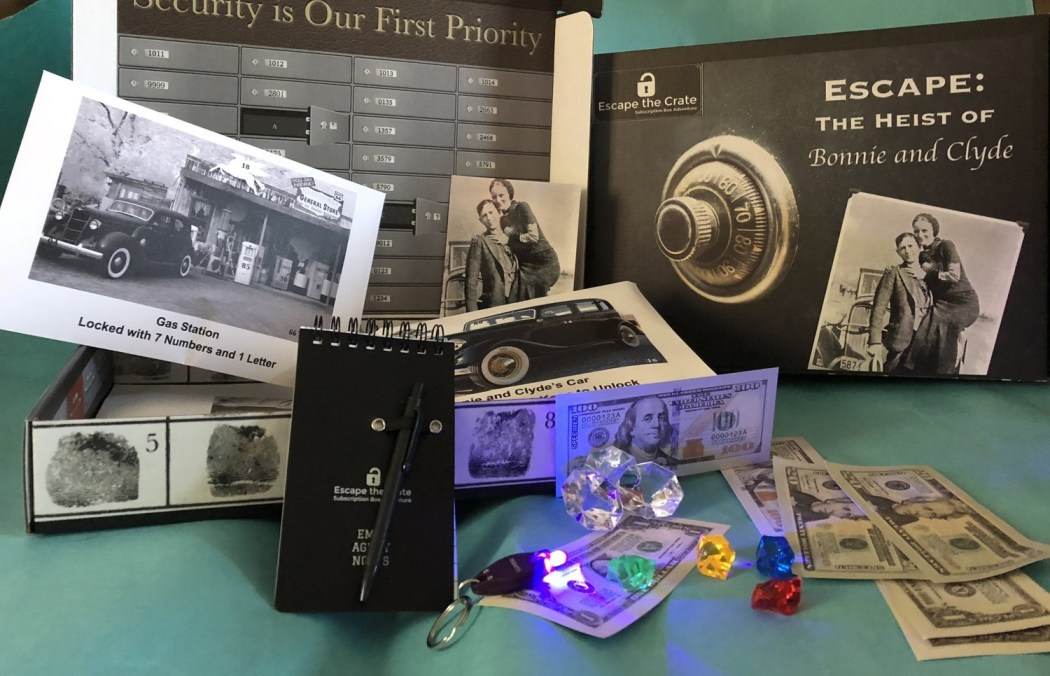 Image from: Escape the Crate
What You Get: An escape room date sounds like a great idea, but when going out is not an option, Escape the Crate is one of your best bets. Work your way from one location to another and solve puzzles, riddles, and mysteries together! The box acts as a game board and the images inside the box are a game mat upon which to build your escape. Of course, they will also include tools to help your sleuthing. Each box has carefully crafted artifacts to make the experience as immersive as possible!
Price: Bi-monthly mystery boxes start at $29.99 per box, with discounts for longer subscription plans.
Deal: Get 10% off your first box! Use coupon code LOCKPICK.
---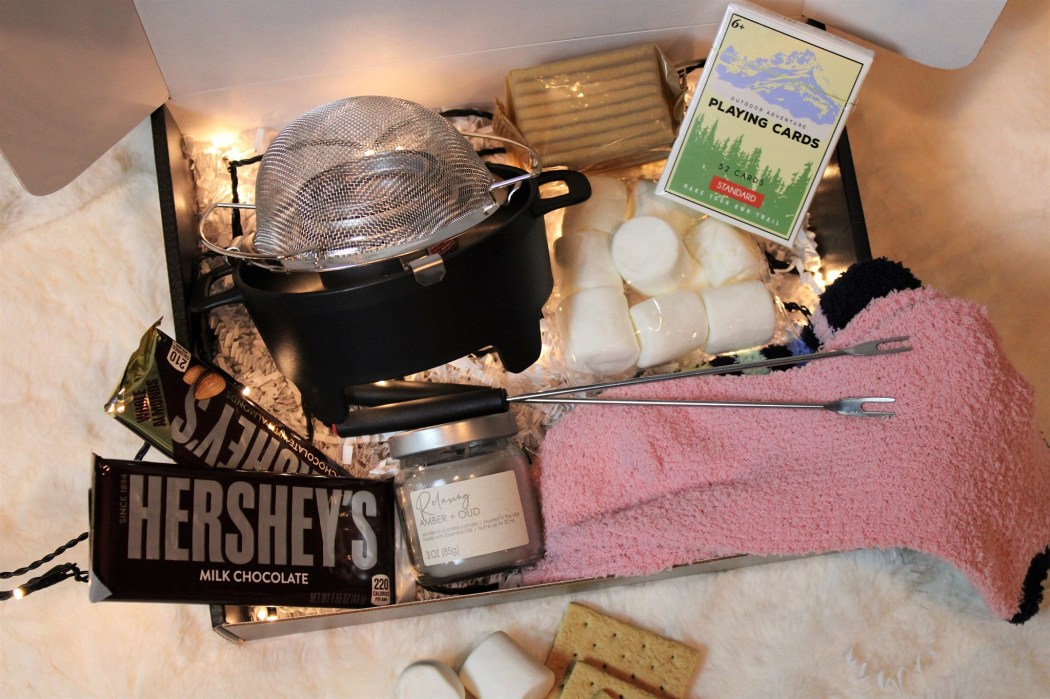 Image from: Krush Date Night
What You Get: Deeply connect with your significant other with fun activities from Krush Date Night! With their themed boxes, couples can enjoy snacking, gaming, or crafting together, in the comforts of their home. Each box includes all the things needed to create a romantic date night that is different from the usual. The themes are a surprise, so you always have something new to look forward to!
Price: Each box is $44.99 monthly.
---
That's everything in our list for the best date night boxes for 2022! Which one is your favorite?
Want more? Make sure to check out all the readers' choices for the best subscription boxes in every category!
Say Hello To Even More Subscriptions for Date Nights!