Isn't it exciting when a new box filled with goodies arrives at your door? With these best of the month clubs around, there's no need for us to leave home to get top-quality goods as everything is delivered straight to us or to our chosen recipient if we send them as a gift.
There are top monthly clubs that offer gourmet food, like cheese monthly clubs, chocolate monthly clubs, and bacon monthly clubs. Of course, there are also monthly clubs for wine and beer, and even coffee monthly clubs that feature both local and international coffee. Whether you gift these monthly clubs to friends, colleagues, family members, or just for yourself, it's always a nifty idea for all occasions!
To help you decide which monthly club is right for you or someone in your life, we've rounded up a list of the best monthly clubs in different categories! Check them out to find new subscription box favorites!
The Best Monthly Clubs Subscription Boxes!
Food Coffee Wine Beer & Alcohol Chocolate & Sweets Cigars
Foods of the Month Clubs
Meat of the Month Clubs, Cheese of the Month Clubs, Fruit of the Month Clubs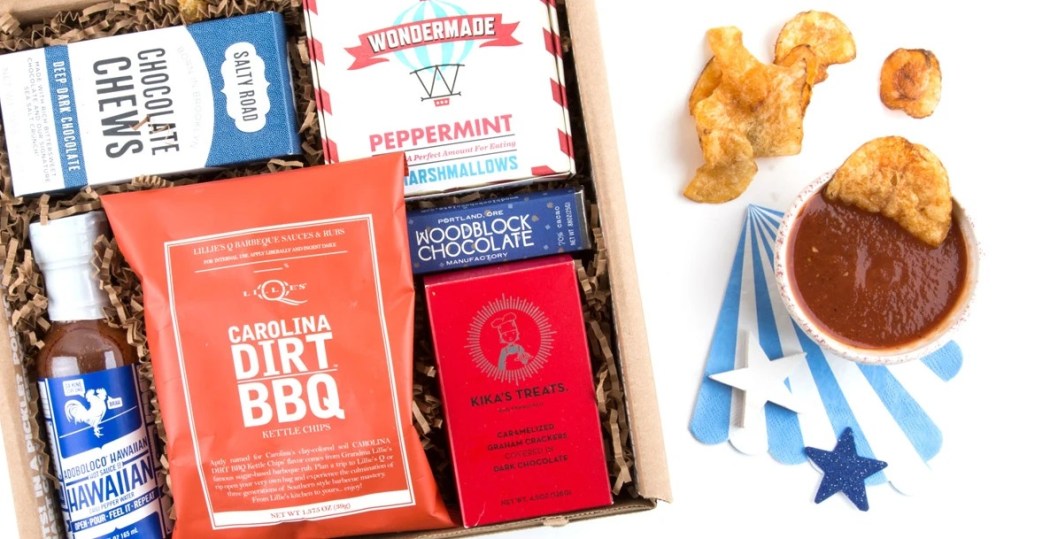 Image from: Mouth: Indie States Of America Every Month
What You Get: Mouth: Indie States of America lets you have a taste of every state in the US every month. This subscription is committed to delivering you the best food finds from all over the country to delight your taste buds. Inside every package, you'll find 4-5 mouth-watering goodies from different regions in America and may include food items like cocktail mixers, chocolates, pickles, popcorns, hot sauces, and a lot more! It's now easy to travel America from the comfort of your home! You not only get to enjoy delicious food, but you also get to support artisans from all across the country.
Deal: Save 20% on your subscription! Use coupon code SUBSCRIPTION20.
---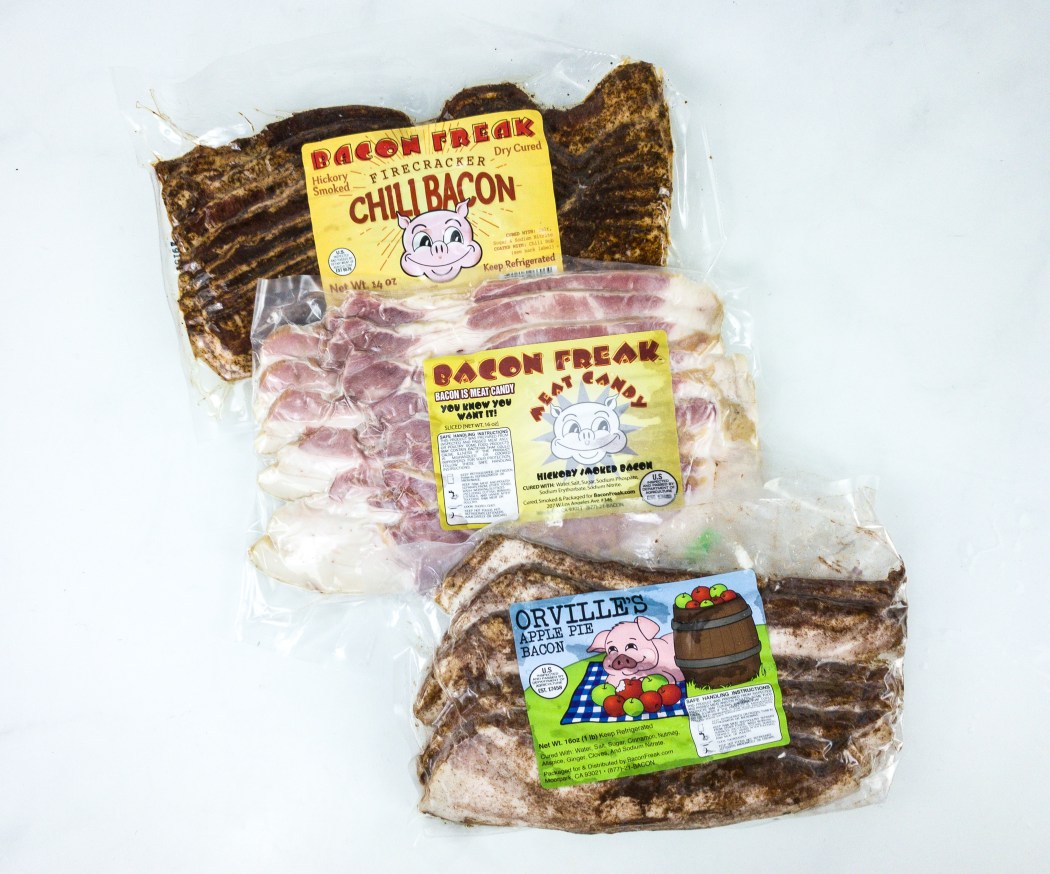 Image from: our review
What You Get: Gather around bacon lovers because we've got some goody bacon to give you with every package of Bacon Freak. Bacon of the Month Club sends packs of premium-quality, artisan, small production batch bacon – cured or uncured, flavored or not – sourced from well-known producers across the USA. Flavors are chosen from their over 40 varieties, giving you the best gourmet bacon to indulge. Choose a plan and let a combination of sweet, umami, and salty flavors sway your taste buds! This subscription is the ideal way to savor some meaty delight.
See Bacon Freak Reviews for more details.
---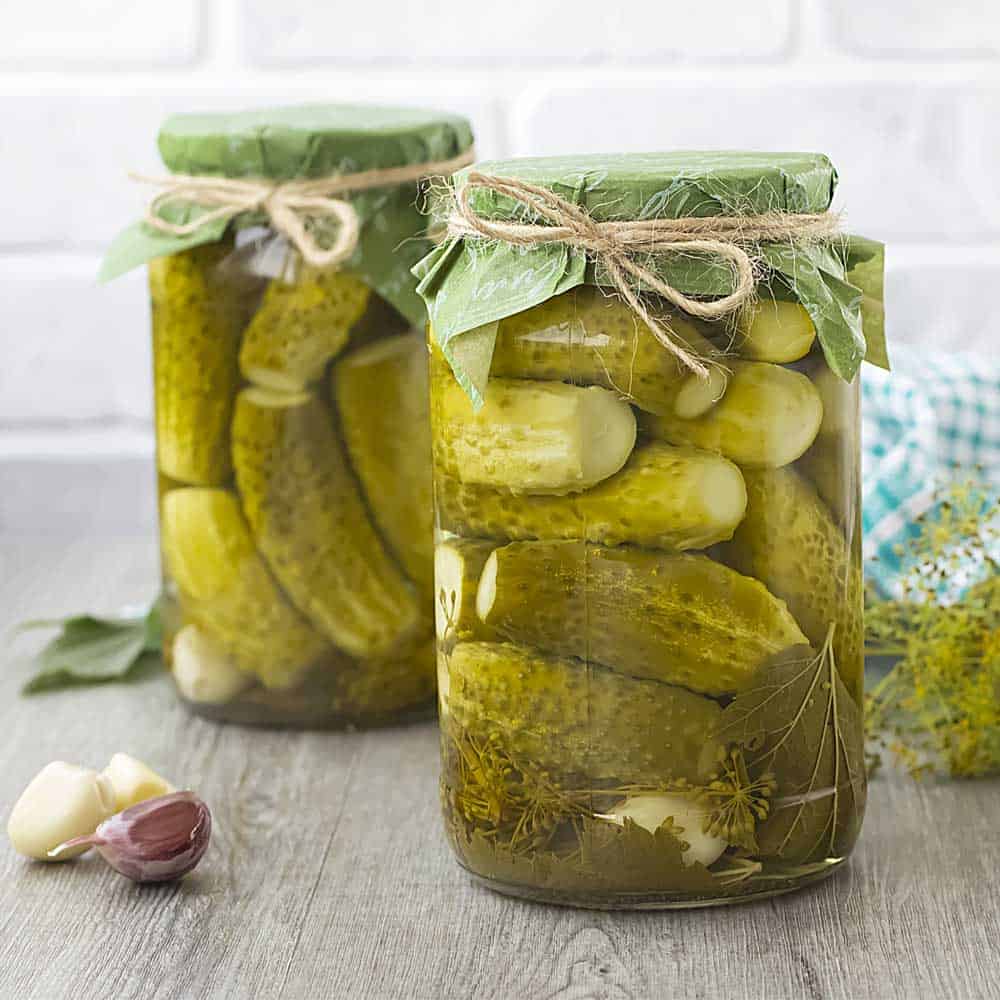 What You Get: Want to nibble on some pickles and let your face wrinkle with sourness? Amazing Clubs Pickle of the Month Club offers different varieties of gourmet pickles each month for you to taste. Each box is delivered straight to your door, and it contains two new mouth-watering selections of small-batch pickles from independent producers across the country. Along with your jar of pickles is a newsletter that informs you about the month's pickle selection, fun facts, serving suggestions, and more.
---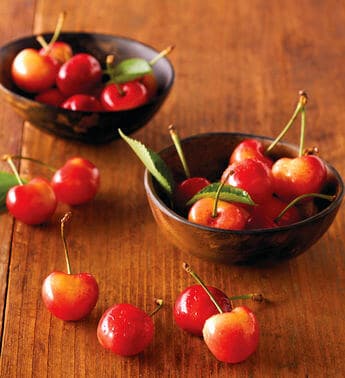 What You Get: If you're looking for something a little different, the Harry & David Presidential Fruit Club is the ideal subscription for you. Every month, they'll send you a premium selection of the freshest exotic fruits and special varieties of classic favorites to enjoy all year round! They'll allow you to taste and discover different fruits that aren't readily available where you live. Each package contains handpicked fruit that has been harvested at peak ripeness to ensure it arrives at your door in the freshest, most delicious state possible.
Deal: $15 off $99, $30 off $149, $50 off $199 Use coupon code CLUB and Use this link to subscribe.
---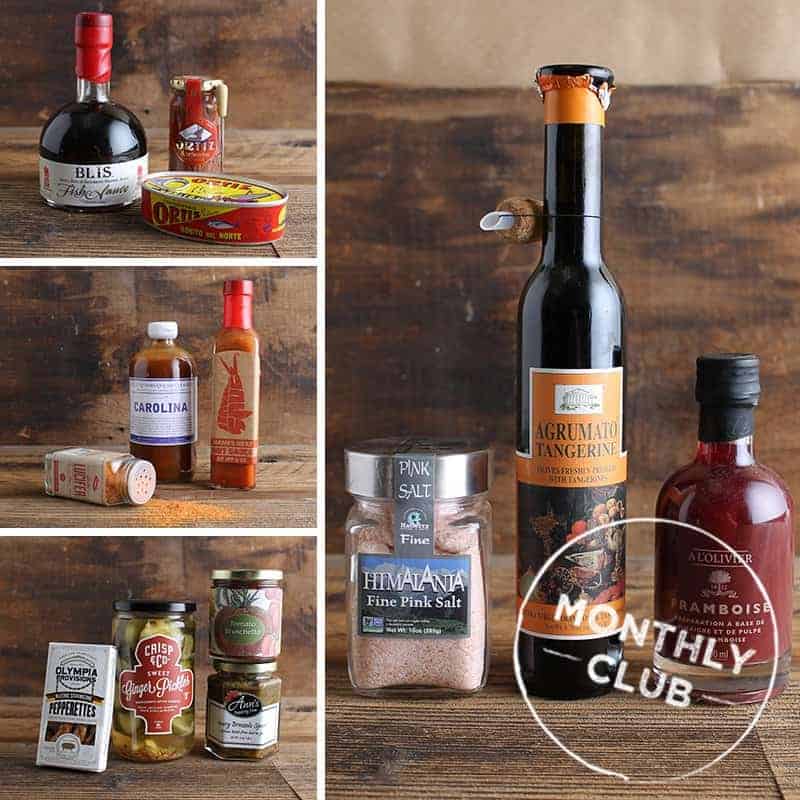 What You Get: Di Bruno Bros. The Pioneers Club sends gourmet products for a great culinary time! This subscription offers a whole world of new flavors, allowing you to venture through the world of tasty experiences. Each month, they send you a package, including condiments, sauces, oils, and other pantry goods that you can use in your cooking. Every box is themed through a selected recipe and includes all the necessary products to help you create a tasty meal!
See Di Bruno Bros. The Pioneers Club for more info about the subscription!
---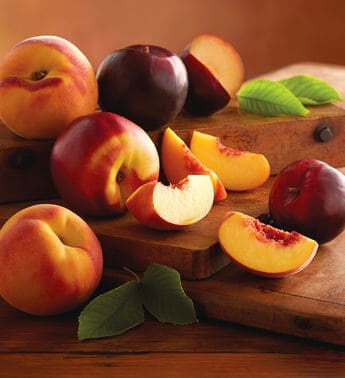 What You Get: Having a hard time selecting a favorite food? Worry no more! Harry & David Favorites Club Collection delivers the most delectable goodies! Every month, they choose new favorites to keep an eye on and make them available to subscribers through this club. They'll allow you to taste the most popular products offerings and ship them directly to your door. It's a great subscription option to try if you don't know what to get for yourself (or someone else) but still want your palate to be blessed with delicious flavors.
Deal: $15 off $99, $30 off $149, $50 off $199 Use coupon code CLUB and Use this link to subscribe.
---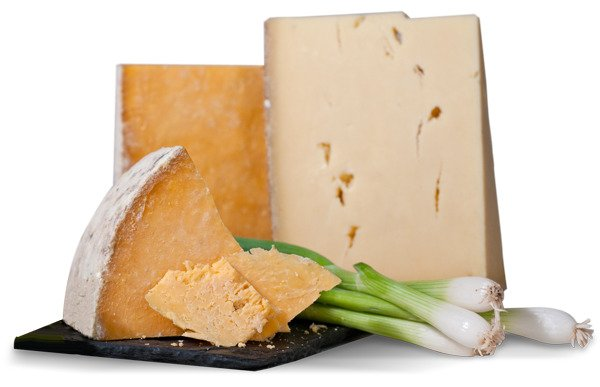 What You Get: If you're a cheese lover, you'll find this subscription almost perfect. Gourmet Cheese of the Month Club works closely with artisanal cheesemakers and builds strong relationships to provide each member with the best cheese products possible. Everything is hand-selected and perfectly aged from farmhouses. Members will receive three half-pound freshly cut blocks of different cheeses made from pure, natural, and quality ingredients with a variety of traditionally-made, artisan, and farmhouse cheeses from around the world! Also, every package comes with a newsletter containing tasting notes, cheese profiles, artisans behind every cheese, and pairing suggestions.
Check out Gourmet Cheese of the Month Club Review for more details!
Deals:
---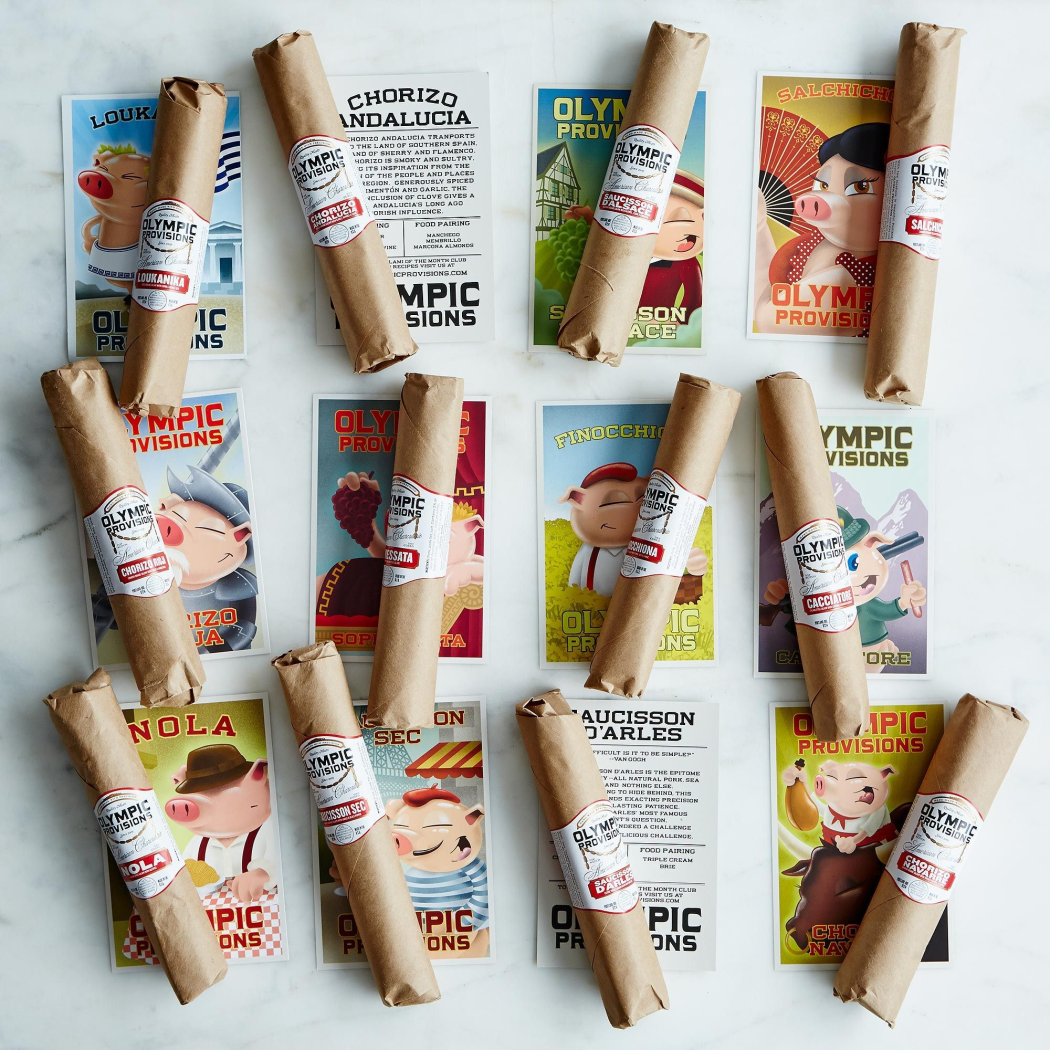 What You Get: Charcuterie worries aren't in the vocabulary of this monthly club! Olympia Provisions Salami of the Month Club serves as your calendar, providing you with some meaty delight to be in your charcuterie board. Every month for 12 months, you'll get reminded of tasty, meaty goodness as they offer twelve different salamis crafted from local pork using an old-world technique. They'll ship one salami (weighing around 4.5 ounces) to your door monthly, accompanied by detailed tasting notes. All you have to do is slice and serve!
---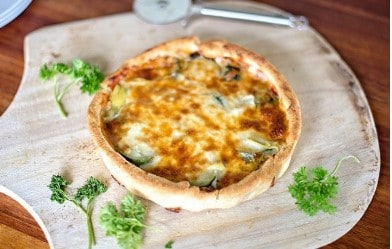 What You Get: If you dance with joy when it comes to pizza, Great Clubs Pizza of the Month Club is the subscription you need to get your hands on! They deliver only the highest-quality, great-tasting Chicago deep-dish pizza every month for you to devour. Three 9" famous gourmet handmade pizzas are sent straight to your door, made using the freshest and all-natural ingredients by a family-owned pizzeria. This monthly club will provide you with handcrafted crusts, original delectable sauces, and a variety of toppings! Along with your pizza comes a newsletter containing pieces of information about the pizza you've just received.
---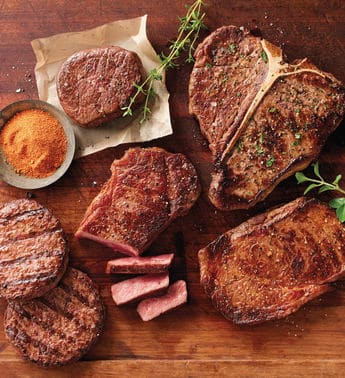 What You Get: Stock Yards Club is a meal service subscription that delivers the finest premium cuts of meat straight to your home. Each month, subscribers will receive a full order of Stock Yard's trademark premium-quality steaks or chops, a whole roast, racks of ribs, or any other exceptional cuts, including USDA Prime and USDA choice cuts. The meats are perfect, whether you're outdoor grilling on camping trips, any night-of-the-week dinners, or when you want to impress everyone with delicious meats. There's nothing better than a steak night!
Deal: Get 15% off Your Order of $99+ Use coupon code IR15 and Use this link to subscribe.
---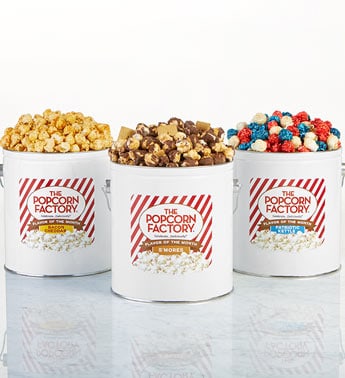 What You Get: A great movie night isn't complete without popcorns, and The Popcorn Factory Popcorn Lovers Flavor of the Month Club knows just what you need! This subscription will supply you with gourmet popcorn to munch on whenever you crave it. Popcorn lovers will surely be delighted with different flavor offerings monthly, contained in a 1-gallon tin. Cravings are satisfied when you opt for this monthly club!
Deal: Save 15% on our premium Gourmet Popcorn, Snack Assortments, Gift Tins, Towers, Samplers and more! Use coupon code LS15 and Use this link to subscribe.
---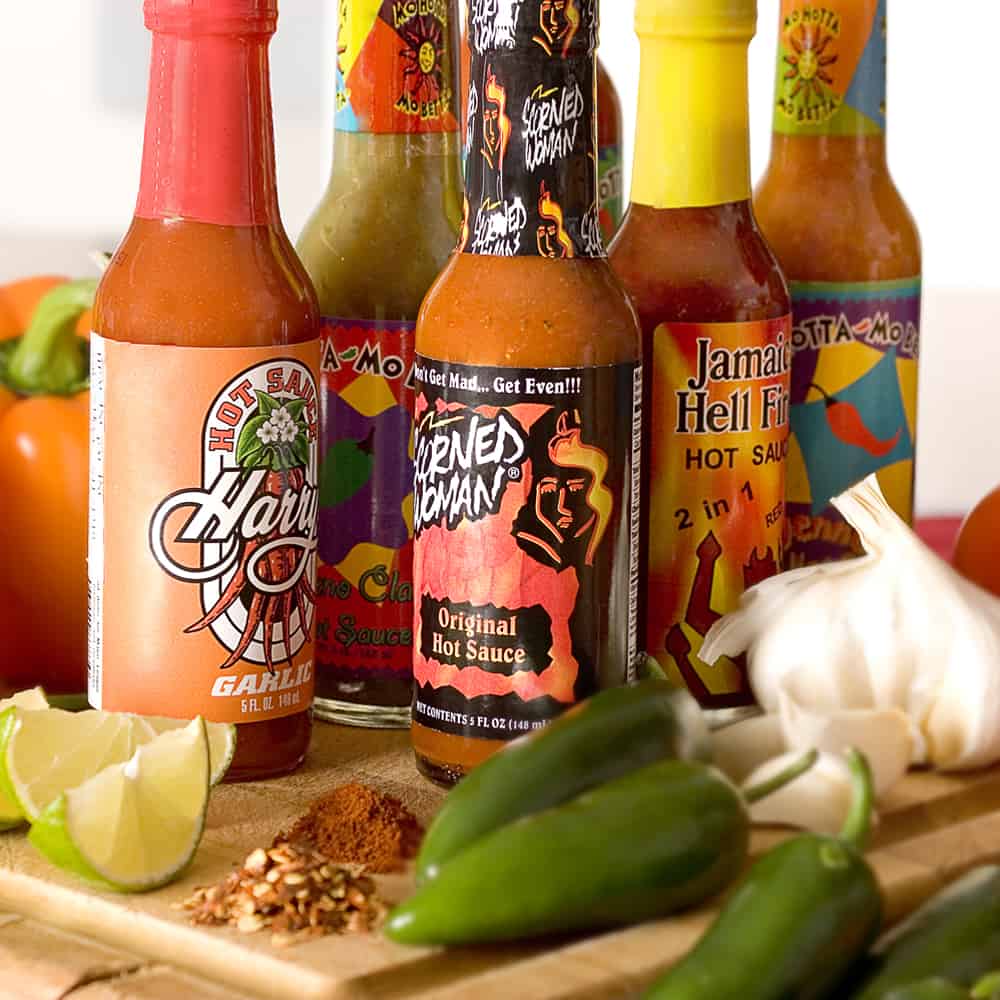 What You Get: If you want to turn up the heat and add extra flavors to your meal, then Amazing Clubs Hot Sauce of the Month Club is one great subscription to try! You'll receive two bottles of gourmet, locally-famous, hard-to-find hot sauces from master chefs, restaurants, or small businesses around the world. Each has been made with the finest, all-natural ingredients, giving you hot-licious condiments to pair your fave food with! Included also in the package is a newsletter containing information about the hot sauce selections of the month, fun capsaicin facts, serving suggestions, and more.
---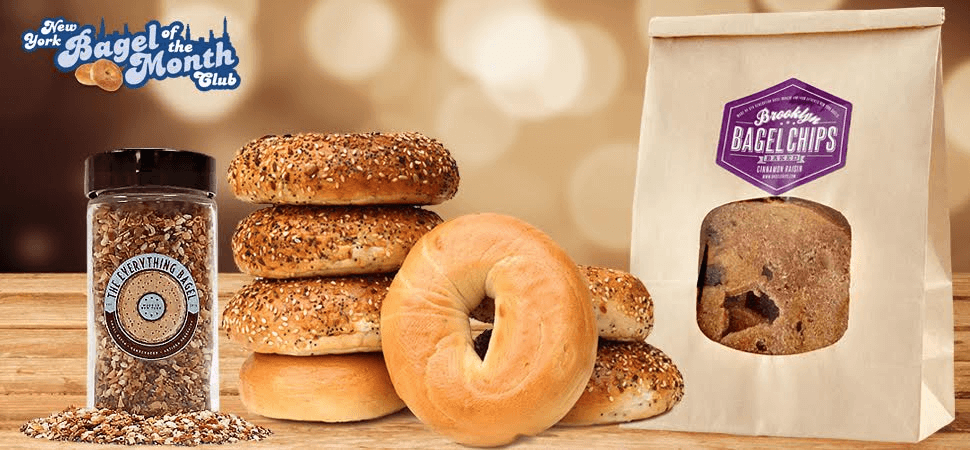 What You Get: No need to line up to get your favorite bagel as Bagel of the Month Club delivers them right to your doorstep! This subscription eliminates the process of hunting for freshly baked bagels. A bagel package will keep coming to your door every month, providing you with a baked gift that keeps on giving all year long. These bagels are surely delicious because they are baked fresh by 6th generation bagel bakers. It's one ideal subscription to have fresh bagels regularly without setting foot outside!
Deal: Get 10% off your first box! Use coupon code HELLO.
---
Coffee of the Month Clubs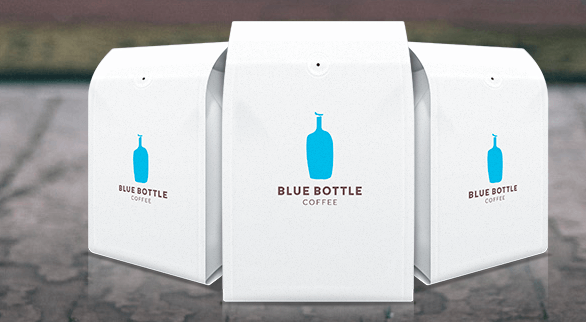 What You Get: Blue Bottle Coffee is a customizable subscription, providing you with control over your coffee box. They provide you with 12 different types of subscriptions to choose from, including Single Origin Assortment, Beta Blend, Three Africas, Night Light Decaf, and your pack will be delivered on the schedule you specify. There is also a matching quiz to help you discover the best coffees your taste buds will love! Everything is roasted and shipped within 8 hours of order to ensure they are fresh, aromatic, and at the peak of flavor when they arrive at your door. It's a great subscription to try for those who want multiple coffee options.
Check out Blue Bottle Coffee Reviews to learn more.
Deals:
---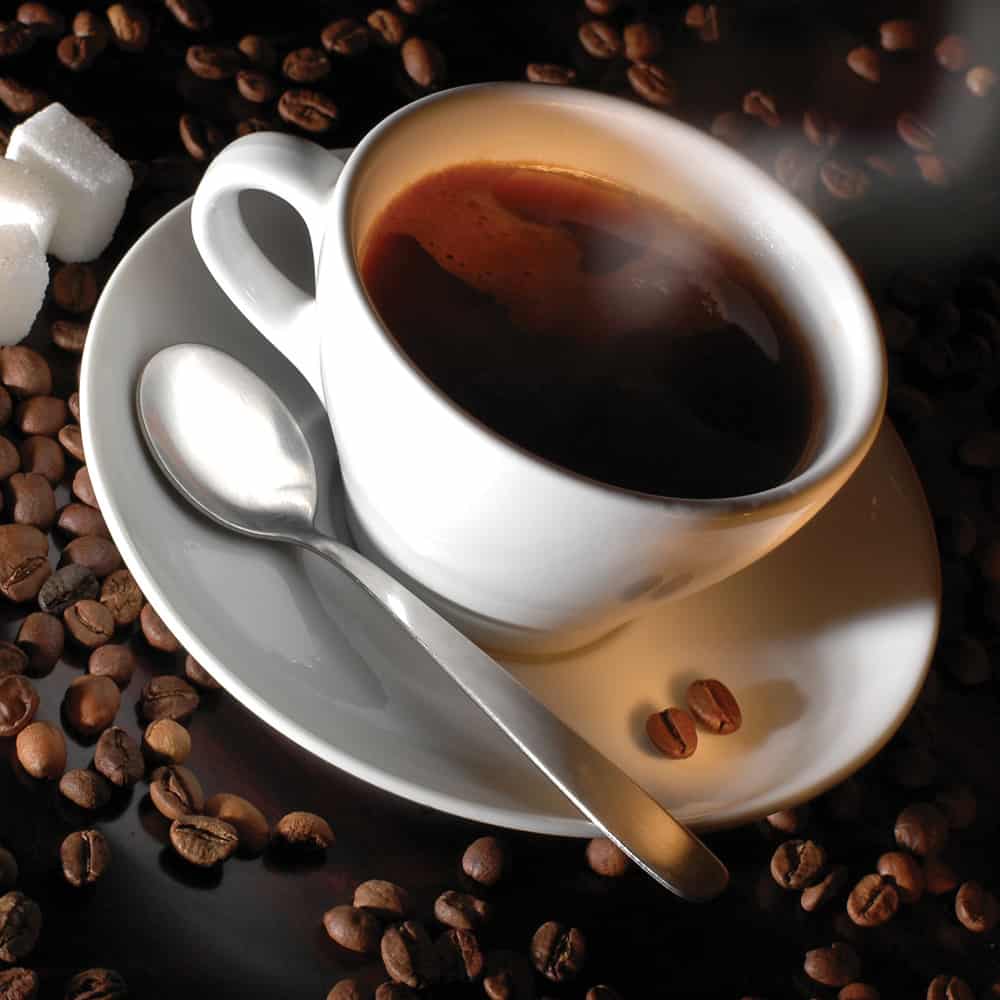 What You Get: In need of a warm cup of coffee to get a head start for the day? Amazing Clubs Coffee of the Month Club sends a selection of premium, freshly-roasted coffees made with 100% Arabica beans, shipped fresh to your door from boutique growers and roasters across the globe. Every month, you'll receive two 12 oz. bags of new and different coffee varieties. The coffee in your box is carefully selected and packed by their coffee experts. Also, every shipment comes with a newsletter with info on the monthly selection, fun coffee facts, serving suggestions, and more.
See Amazing Clubs Coffee of the Month Club reviews for added info.
---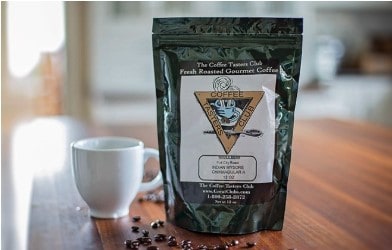 What You Get: Great Clubs Coffee of the Month Club offers different handpicked coffee from around the world each month, including Kenya, Sumatra, Zimbabwe, Ethiopia, and more! With every shipment, you can treat yourself or special someone to a warm cup of joe. They'll send you two 12 oz bags of premium, rare, and exotic coffee with your choice of ground or whole bean. Along with it comes a newsletter that gives detail on the coffee you received, fun facts, and more.
---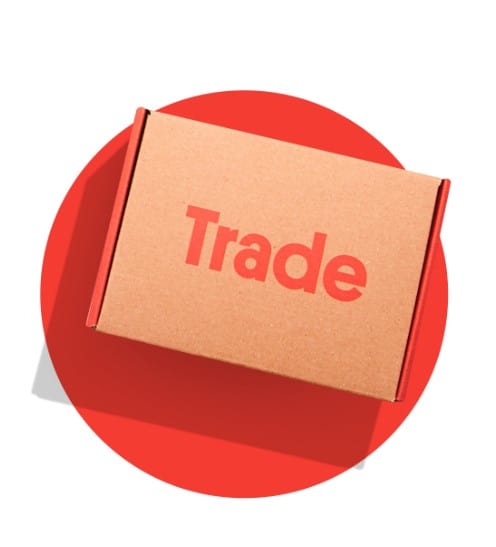 What You Get: Trade Coffee made every possible way to rethink the model for home brewing. They partner with roasters across the country to bring you high-quality, ethically sourced coffee to make your morning better than usual. Take the quiz and get matched with coffees based on your liking. Subscribers can customize delivery frequency, grind setting for their coffee beans, and the number of coffee bags they'd like to receive. With this coffee subscription, you'll surely find the best fit for your taste buds! Also, as a subscriber, you automatically receive discounted pricing in curated coffees plus free shipping always.
Read Trade Coffee Reviews for more information.
Deals:
---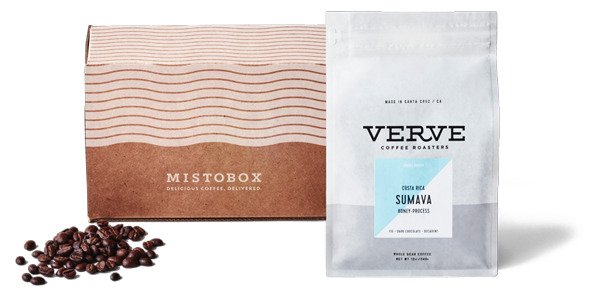 What You Get: Days get better with a cup of coffee, and for fans of artisan coffee, Misto Box makes it easy to discover and brew the world's best coffee at home. They feature the best-tasting coffee roasted by 50+ of the country's award-winning artisan coffee roasters. Choose a tier (Deluxe or Exclusive) and receive a 12oz bag of coffee that's freshly roasted for your order and will be shipped directly to your door on your preferred schedule. They search high and low for the most talented roasters, sample them, and choose the best ones for you, so all you have to do is sit back, relax, and enjoy the coffee your way!
Learn more when you visit Misto Box Reviews.
Deals:
---
Wine of the Month Clubs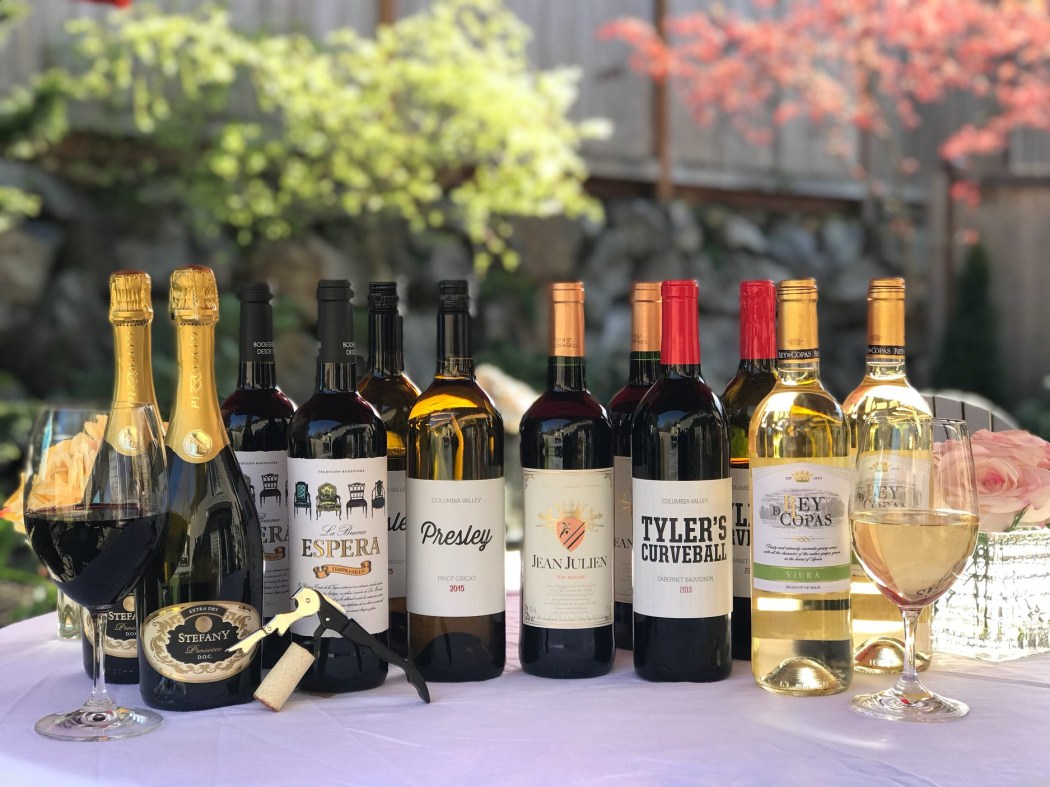 What You Get: Cellars Wine Club allows you to treat yourself to fine-tasting wines. Explore new flavors and discover a favorite every month. Choose the club that best suits your taste and preferences – whether you like red, white, or sparkling wines, and they'll deliver it to your door based on how often you would like to receive it. It also comes with wine tasting notes, tips, and even insights into the wine scene. Cellars Wine Club offers a 100% "no bad bottle" guarantee. Let them know, and they'll instantly replace it for you.
---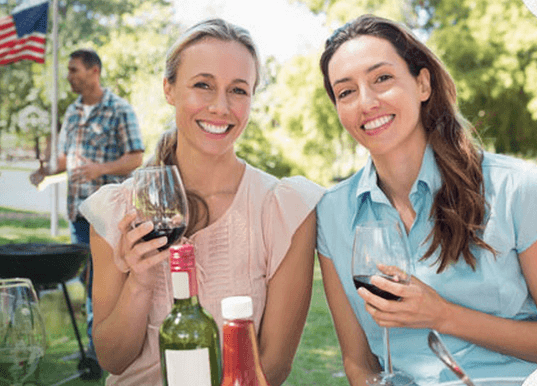 What You Get: Handcrafted wines from artisan wineries are what California Wine Club offers. This subscription is a new way to learn about wine and the California wine scene without leaving the comforts of home! For about 30 years now, they've been helping wineries to showcase their great-tasting wines. They have 5 Wine Club levels to choose from: Premier Series, Signature Series, International Series, Aged Cabernet Series, and Pacific Northwest Series. Each month, they'll send 2 or 4 bottles of wine from the month's featured winery, together with the latest issue of Uncorked Magazine, which contains fun and informative features about wines, plus tasting notes and pairing tips. Subscribers also have the option to customize their wine club deliveries and receive all reds, all whites, or half and half in their chosen delivery frequency!
Check out California Wine Club Reviews for more details.
Price: Wine subscriptions start at $41.95 a month.
---
What You Get: International Wine Club of the Month is one great option if you want to stock your cellar with an international wine variety. Choose from four distinct wine club subscriptions: The Premier Series Wine Club, The Bold Reds Wine Club, The Masters Series Wine Club, and The Collectors Series Wine Club, and receive two exceptional quality and award-winning wine selections from the world's renowned wine-producing regions. It also includes cellar notes with detailed wine profiles, comprehensive tasting notes, winery histories, and suggested food pairings. Because it's more than just wine; it's a wine experience delivered right at your front door!
See International Wine Club of the Month Reviews for more details.
Deals:
---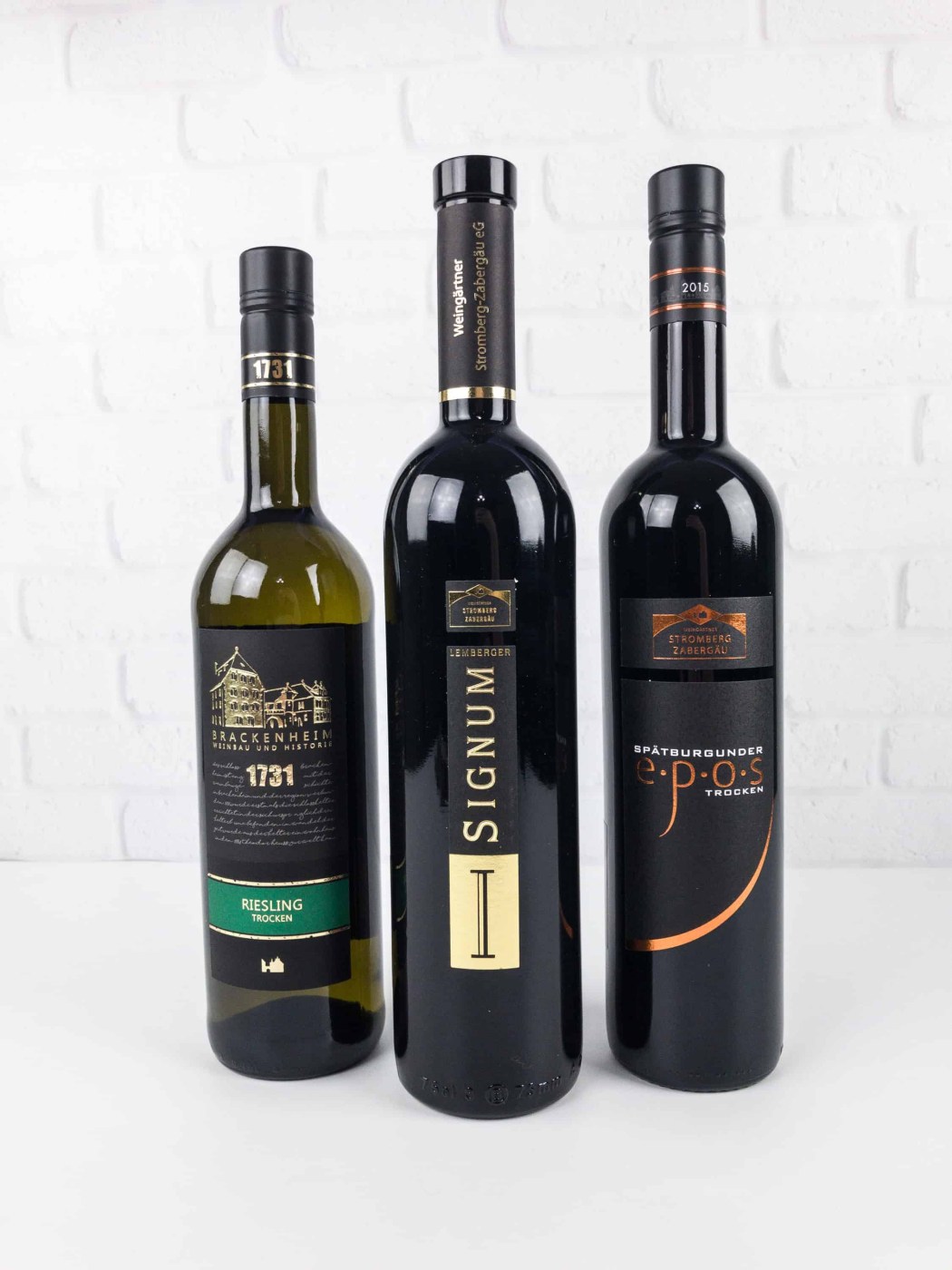 What You Get: Take a sip of the award-winning wines from the best family-owned wineries in California when you subscribe to Gold Medal Wine Club. They're in the business for 28+ years, so they know what appeals to wine drinkers. Choose one of the six wine clubs (The Gold Wine Club, Platinum Wine Club, International Wine Club, Garagiste Wine Club, Pinot Noir Wine Club, Diamond Wine Club), and enjoy small production, highly rated wines at up to 40% off winery retail prices. Each shipment contains 2-4 bottles of exceptional wines (your choice of reds, whites, or mixed), and you can have it monthly or quarterly depending on which club you choose, along with wine tasting notes and complementary recipes.
Read Gold Medal Wine Club Reviews for more details.
---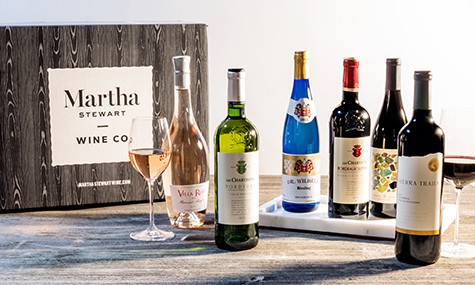 What You Get: Delicious wines made convenient, thanks to Martha Stewart Wine. Join the wine club and experience wines hand-picked by Martha Stewart herself. Receive 12 bottles every 12 weeks to please your palate. Along with it comes exclusive serving, pairing, and entertaining suggestions. It also allows you to choose all red, all white, or a combination of both. New members will receive an Introductory Shipment, a selection curated to introduce you to their cellar. Get better value for money with this wine club!
Deal: Grab 12 Bottles for just $89.88 + FREE shipping - that's $7.49 per bottle! Deal applies automatically, just visit and subscribe. Plus, get a FREE 1-year subscription to Martha Stewart Living Magazine.
---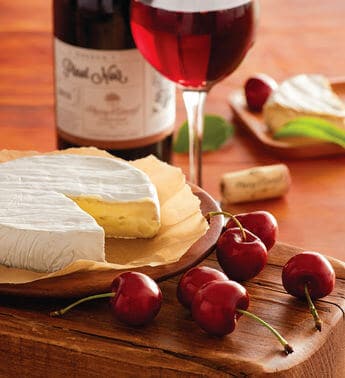 What You Get: Harry & David Fruit, Wine & Cheese Club is the perfect gift to give to connoisseurs! They offer one of the best food combinations you'll ever have! This subscription allows anyone to enjoy artisan cheese paired with premium fresh fruits and delicate tasting wines in just one package, making it one perfect gift to surprise yourself with or a special loved one! It's like hitting three birds with one stone with this indulgent club.
Deal: $15 off $99, $30 off $149, $50 off $199 Use coupon code CLUB and Use this link to subscribe.
---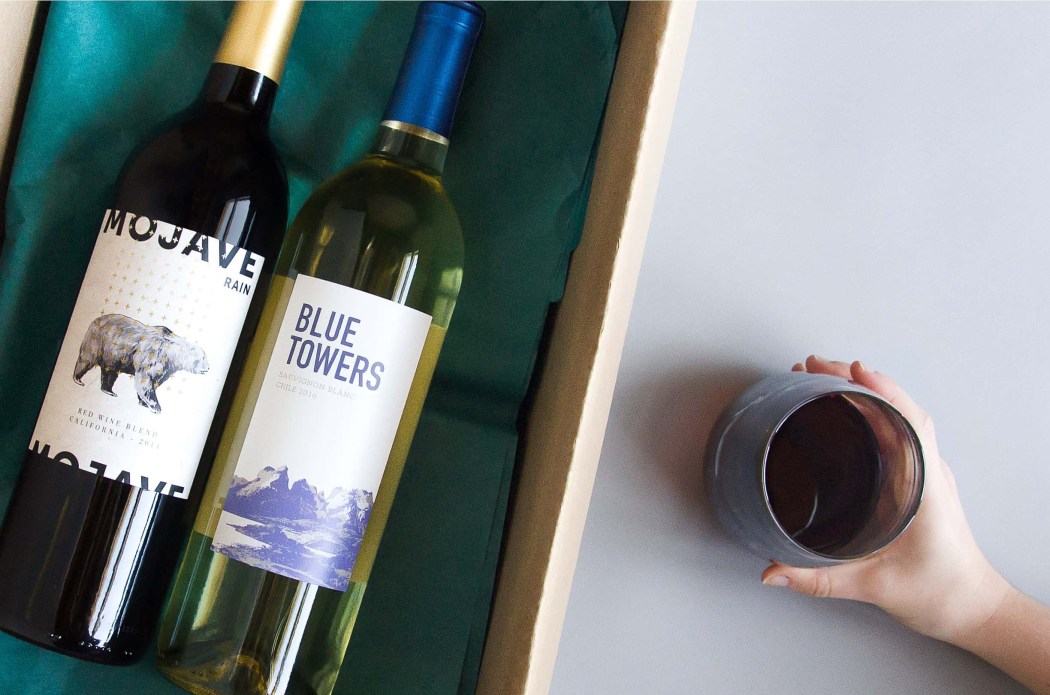 What You Get: You can count on Bright Cellars if you want the "hidden gems" or those unique wines from small vineyards across the globe, including Spain, Italy, Portugal, and South America. This subscription will introduce you to different types of wines you've probably never heard of or are afraid of trying. They'll match your taste buds with familiar flavors you enjoy most by taking a short palate quiz. Receive four bottles of wine chosen specifically for you! And if you don't like a bottle in your package, they'll gladly replace it for you in your next shipment.
Browse through Bright Cellars Reviews to find out more.
Deal: Get your first 4 bottles for just $38! That's $50 off your first box! Use this link to get the deal.
---
Beer & Alcohol of the Month Clubs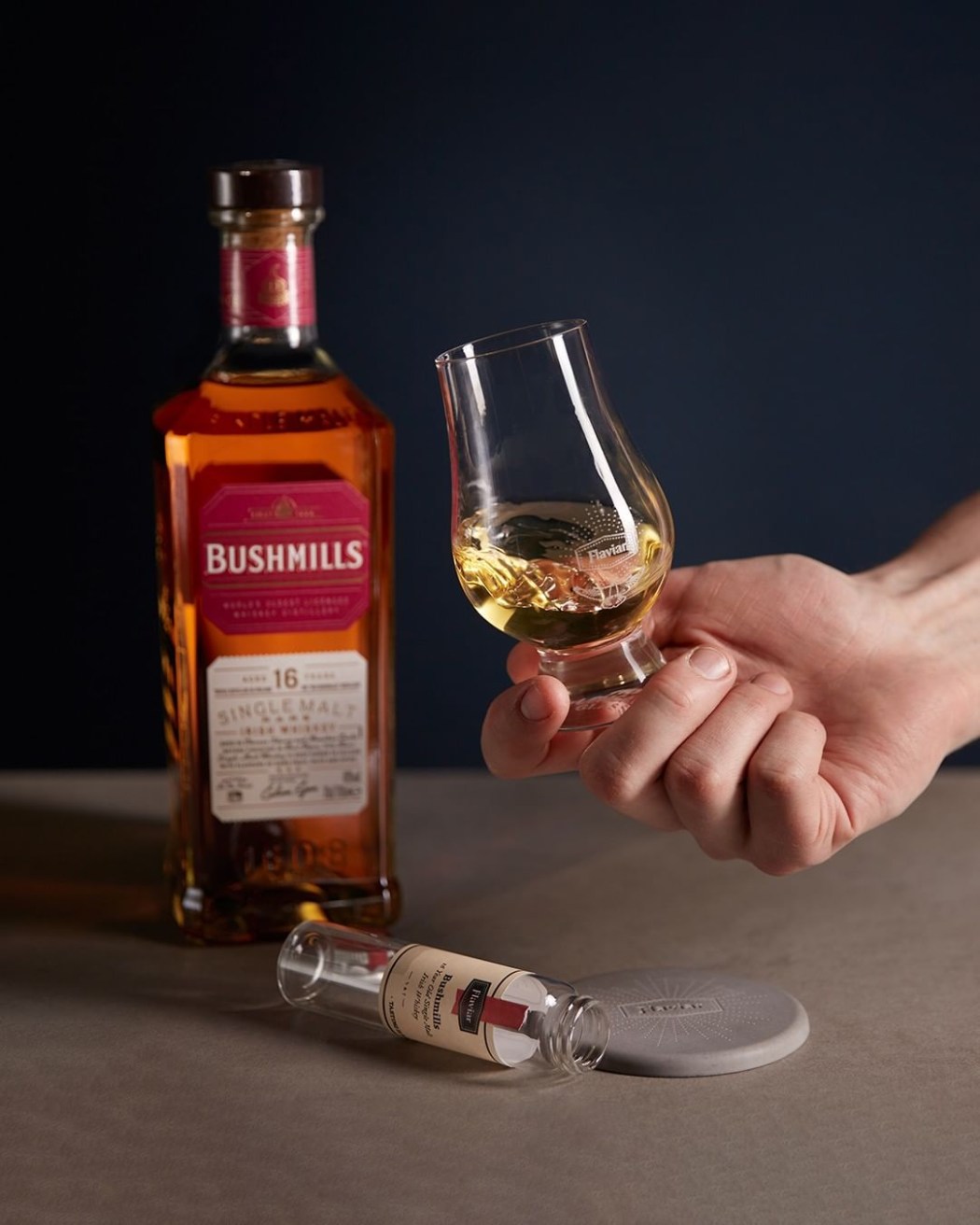 What You Get: Flaviar provides a great way to discover the finest liquors that your palate will appreciate. They not only provide you with tailored samples and complimentary bottles, but they also provide exclusive access to extremely rare and difficult-to-find alcoholic beverages from throughout the world. Every quarter, you can get a tasting box with three 50ml samples accompanied by flavor profiles and a coaster, as well as a full-size bottle of your choice. It's a liquor connoisseur's dream come true, as it's also a cost-effective way to replenish your home bar. Other perks include free live tasting events and member pricing in their shop.
Read Flaviar Reviews for more details.
---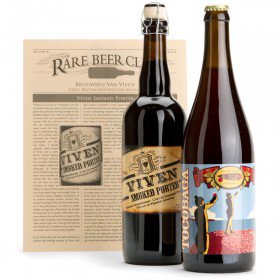 What You Get: Microbrewed Beer of the Month Rare Beer Club is an absolute treasure — limited release, hard-to-find, and made by those at the top of their craft. They'll send you the rarest, most inventive beers that are hard to come by at any store, most of which are exclusive only to the club. The selections age well, so they are perfect for cellaring and having on hand to share on a special occasion! Receive two, four, or six 750ml bottles of handcrafted, artisanal beers with a monthly newsletter containing each brewery's history, profiles of the brewers, detailed tasting notes, food pairing, beer aging recommendations, and more.
See past Microbrewed Beer of the Month Rare Beer Club Reviews for more information.
---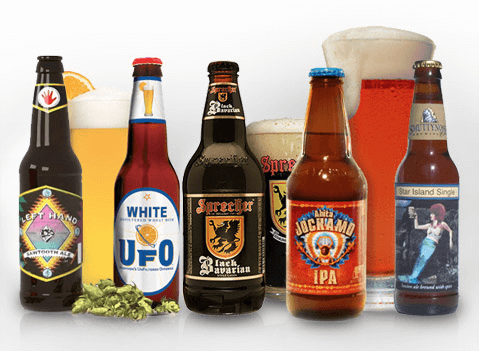 What You Get: One of America's longest-running monthly beer clubs, Great Clubs Beer of the Month Club brings the best, finest breweries in America straight to your home! Cutting back on size isn't their thing, and that's why they'll deliver 12 full-sized (12oz) beers. You'll get to taste a variety of craft beer styles as you'll receive 4 types of beers each month – 3 bottles of each type – made in small quantities from small breweries across America. These are crafted with no chemicals or additives at all, making sure you'll enjoy all-natural beers. If you truly appreciate the taste of fine, handcrafted microbrewed beer, this is the club for you.
---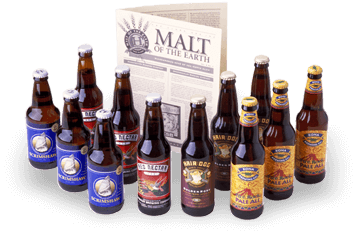 What You Get: Microbrewed Beer of the Month Club provides members with hard-to-find craft beers and club exclusive selections. These beers are crafted from international breweries and the US and are focused on quality, freshness, and variety. Choose from 5 unique beer clubs they offer – The US Microbrewed Beer Club, The US and International Variety Beer Club, The Hop-Heads Beer Club, The International Beer Club, and The Rare Beer Club, so a beer lover like you can discover the world's best craft beers without leaving your home. Each shipment is complete with detailed tasting notes, beer & brewery profiles, and suggested pairings. So fill your fridge with fine-tasting craft beers and let the good times roll!
Visit Microbrewed Beer of the Month Club Reviews to know more.
Deals:
---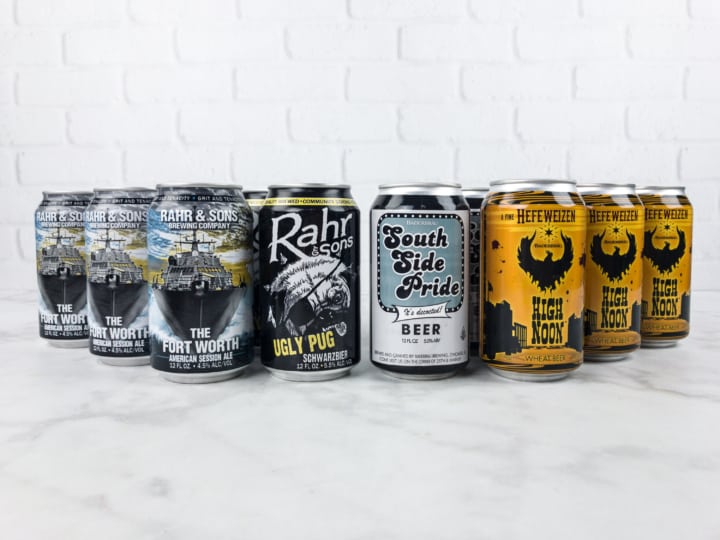 What You Get: Craft Beer Club is a convenient way to sample some of the best craft beers from all over the country, sourced from small-batch, independent brewers who use only traditional brewing ingredients and employ creative techniques and time-honored brewing methods. Every shipment includes twelve 12 oz world-class craft beers – four different craft styles, three of each. Along with it comes a newsletter containing the story behind each one, the place of origin, and serving suggestions. Some months are bottles, and some are cans, but all are awesome!
Check out Craft Beer Club Reviews to learn more.
---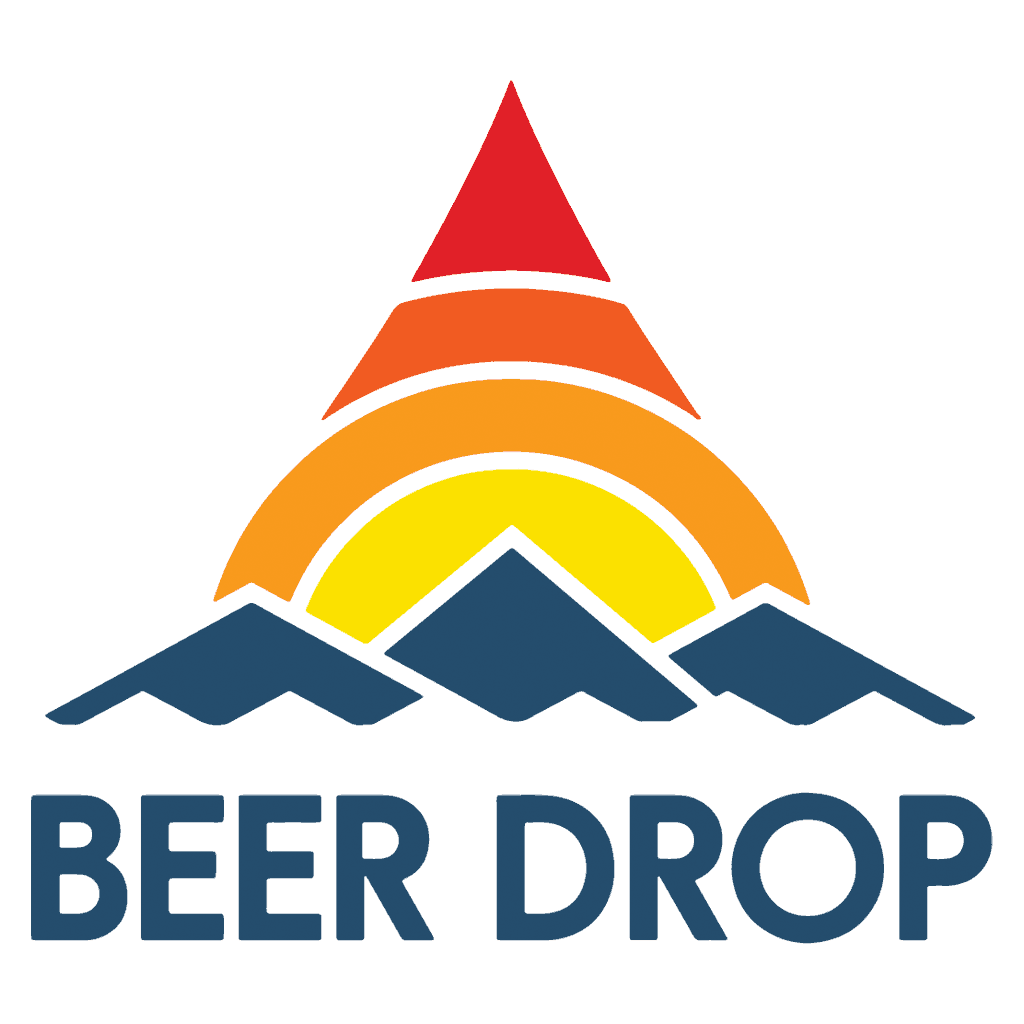 What You Get: With Beer Drop's personalized selection, you can experience beer like never before! They choose the best beers available from award-winning breweries to provide beer drinkers with access to exciting brews not available in their local markets. You can select the style blends that appeal to your palette and receive customized recommendations based on your preferences. Choose one of three plans – Beer Drop, Beer Drop Plus, Beer Drop Ultimate), and receive ten unique beers in a can (two of each kind). All there's left for you to do is sit back, relax, and wait for your beer box to be delivered, so you can get on with a relaxing drinking session alone or with the ones you love!
Price: Choose from three subscriptions: Beer Drop – $49.99 a month, Beer Drop Plus – $59.99 a month, and Beer Drop Ultimate – $74.99 a month.
---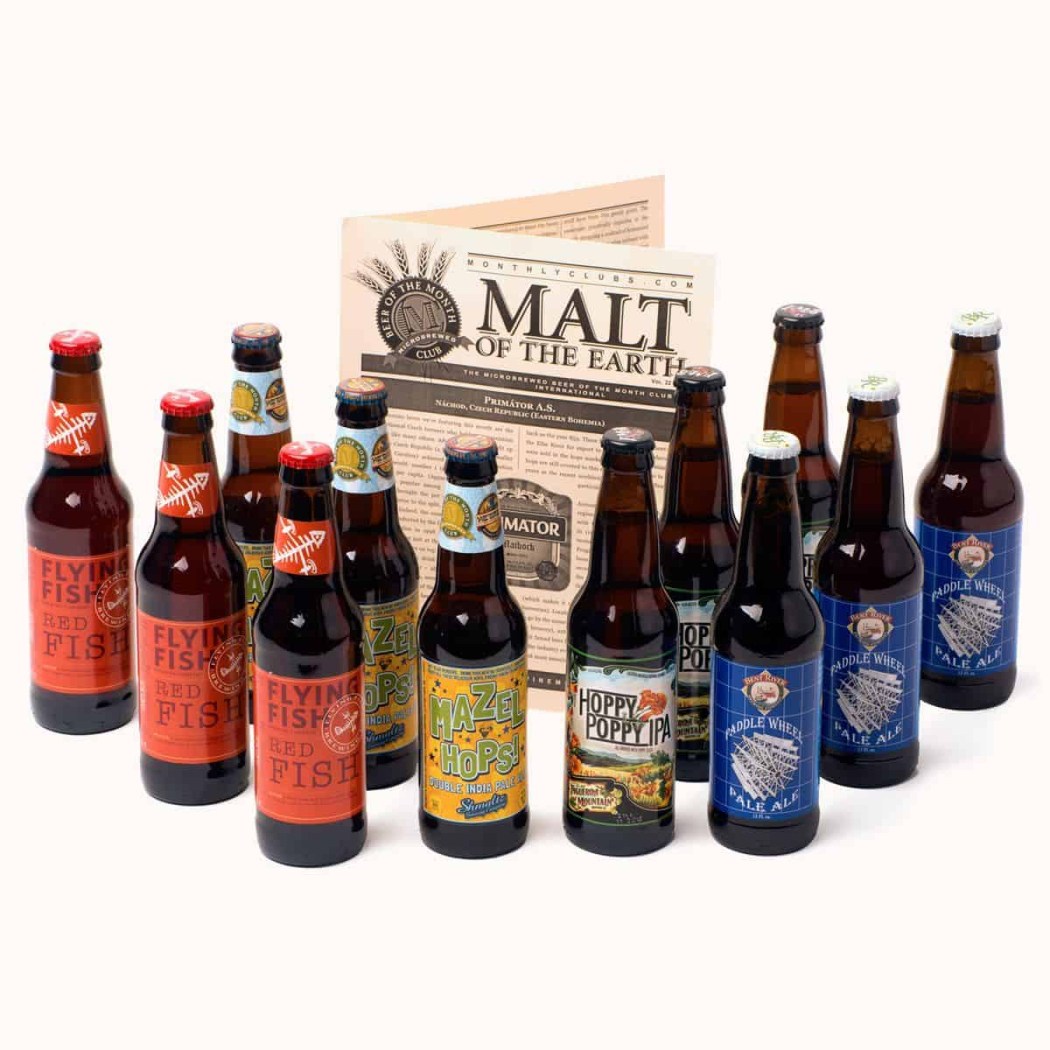 What You Get: The best beers you can pop open and drink bottoms-up come with Microbrewed Beer of the Month U.S. Microbrewed Beer Club. This monthly beer club is one of the five unique clubs that Microbrewed Beer of the Month offers. Every month, you'll receive twelve 12oz craft beers from two different lightly distributed US craft breweries. You get four different styles of beer (three of each) with every shipment. It also includes a monthly newsletter with detailed tasting notes, beer profiles, brewery histories, and suggested food pairings.
---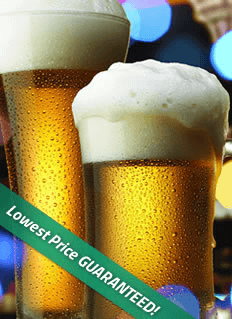 What You Get: If beer is your thing, Amazing Clubs Beer of the Month Club has something boozy to offer you with. This beer club delivers 12 full-sized bottles of hard-to-find, specialty microbrews from highly-rated, regional breweries across the country. Each shipment includes four different varieties of premium, hand-crafted beer carefully selected by their experts and brewed in limited quantities to serve you with the best drinking experience. These are also paired with a beer lover's newsletter, which contains brewmaster profiles, tasting notes, histories of the featured brewer, detailed beer specifications, and more you need to know!
Read Amazing Clubs Beer of the Month Club Reviews for more details.
---
Chocolate & Candy & Sweets of the Month Clubs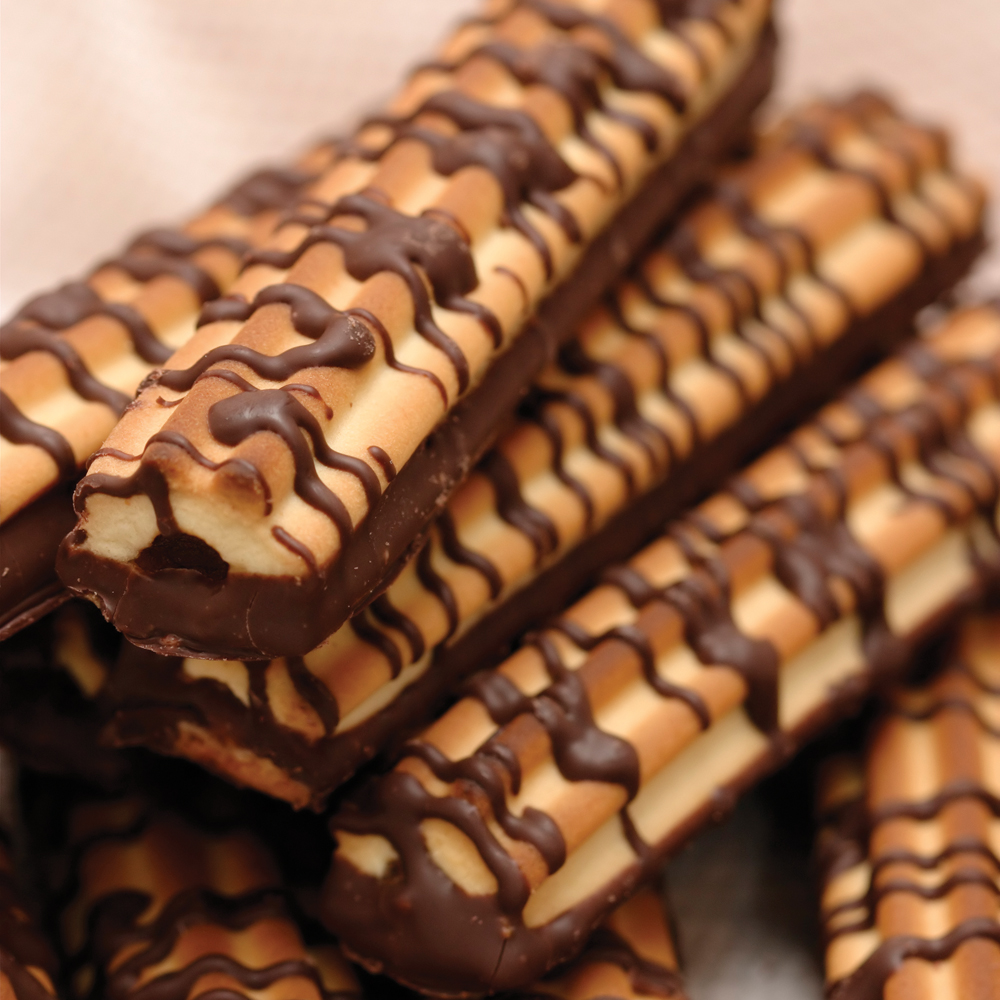 What You Get: Amazing Club Dessert of the Month Club offers a wide variety of gourmet, freshly baked, high-quality desserts delivered right to your doorstep. Everything is baked using the freshest, all-natural ingredients. Selections are carefully chosen by their dessert experts and may include caramel chocolates, cheesecakes, cream cheese brownies, pies, and more! Each box contains 6-10 servings of dessert every month. There's also a newsletter included with details on the monthly selections, amusing dessert facts, and serving tips.
---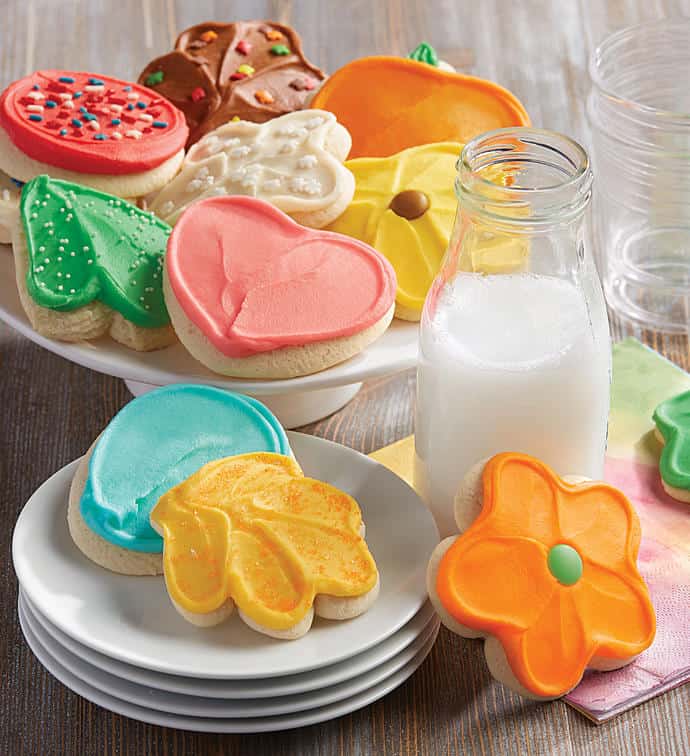 What You Get: With Cheryl's Buttercream Frosted Cookie of the Month, your cookie jar will never be empty! This subscription helps you satisfy and fulfill your sweet tooth cravings by sending you buttercream frosted cut-out cookies. Every month, you'll receive 24 individually wrapped cookies decorated to match the season. Sometimes, they also offer decorated cookies based on special occasions like birthdays, anniversaries, graduations, and more!
---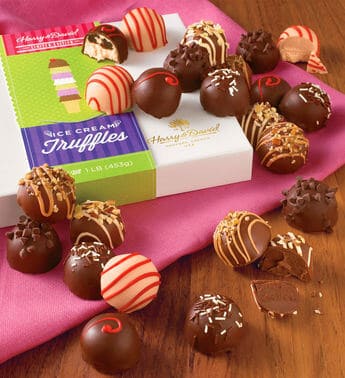 What You Get: With Harry & David Chocolate Club, you can experience a chocolate delight with every bite of luscious chocolate they offer. You're up for a year-long full of decadent surprises as every month will guarantee you tasty chocolates to nibble on! Receive gourmet chocolates every month of the year, ranging from tried-and-true fave chocolate treats to innovations like truffles infused with classic cocktails. Indulge yourself with their monthly assortment that'll surely delight any chocolate lover!
Deal: $15 off $99, $30 off $149, $50 off $199 Use coupon code CLUB and Use this link to subscribe.
---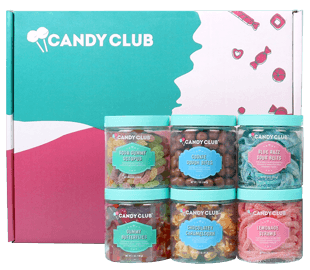 What You Get: Candy Club offers the world's best candies in stylish cups for you to indulge and make your day a little sweeter than usual! It is a premium candy subscription that gives anyone an extraordinary candy experience at home. Featuring both classic candies and new candy discoveries, this subscription will surely hit the spot! They collaborate with artisans and famed candy producers to fill boxes with a thoughtfully curated selection of delectable treats. Get the Fun Box and receive six 6oz candy cups, or double the fun with Party Box, which comes with six 13oz candy cups in twist-lid jars. You can also choose between Mostly Sweets or Mostly Sours to satisfy your sweet tooth cravings!
See Candy Club Reviews for more information.
Deal: Get free shipping on your first month. Use coupon code SWEETFS.
---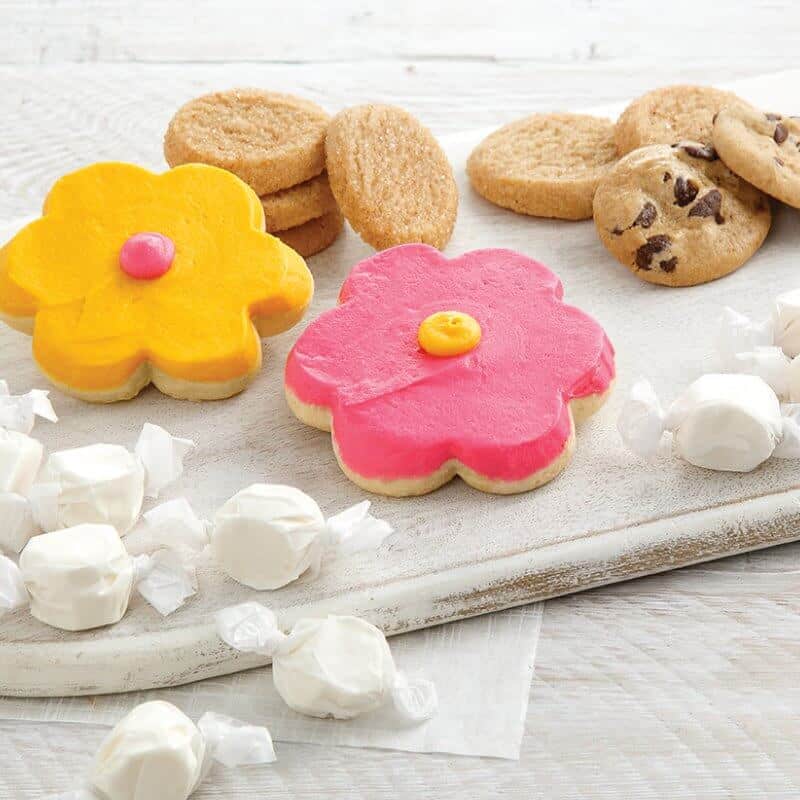 What You Get: Mrs. Fields is known for bringing the best tasting sweet treats as a monthly surprise. With their Treat of the Month Club, you'll enjoy a variety of seasonal cookies and sweets delivered straight to your door. These cookies are sealed and have a shelf life of 12 days, so make sure you eat them as soon as possible for optimal taste and freshness! Each treat is also beautifully decorated to entice appetites.
---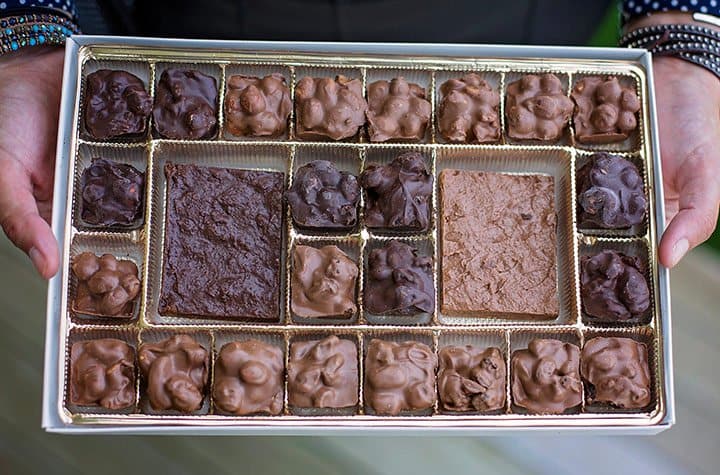 What You Get: Great Clubs Chocolate of the Month Club delivers creamy, premium chocolate to all chocolate lovers. The chocolates are made from the finest, freshest, and all-natural ingredients, carefully judged and approved by a tasting panel for your chocolate desires! Every month, you'll receive a pound of gourmet chocolate hand-dipped by a renowned confectioner, then delivered straight to your doorstep in a styrofoam container with ice packs inside to make sure they don't melt while in transit. It then comes with a newsletter with details about the chocolates you've received for the month. Past selections include truffles, chocolate mousse, macadamia delights, and more to satisfy your chocolate cravings!
---
Cigar of the Month Clubs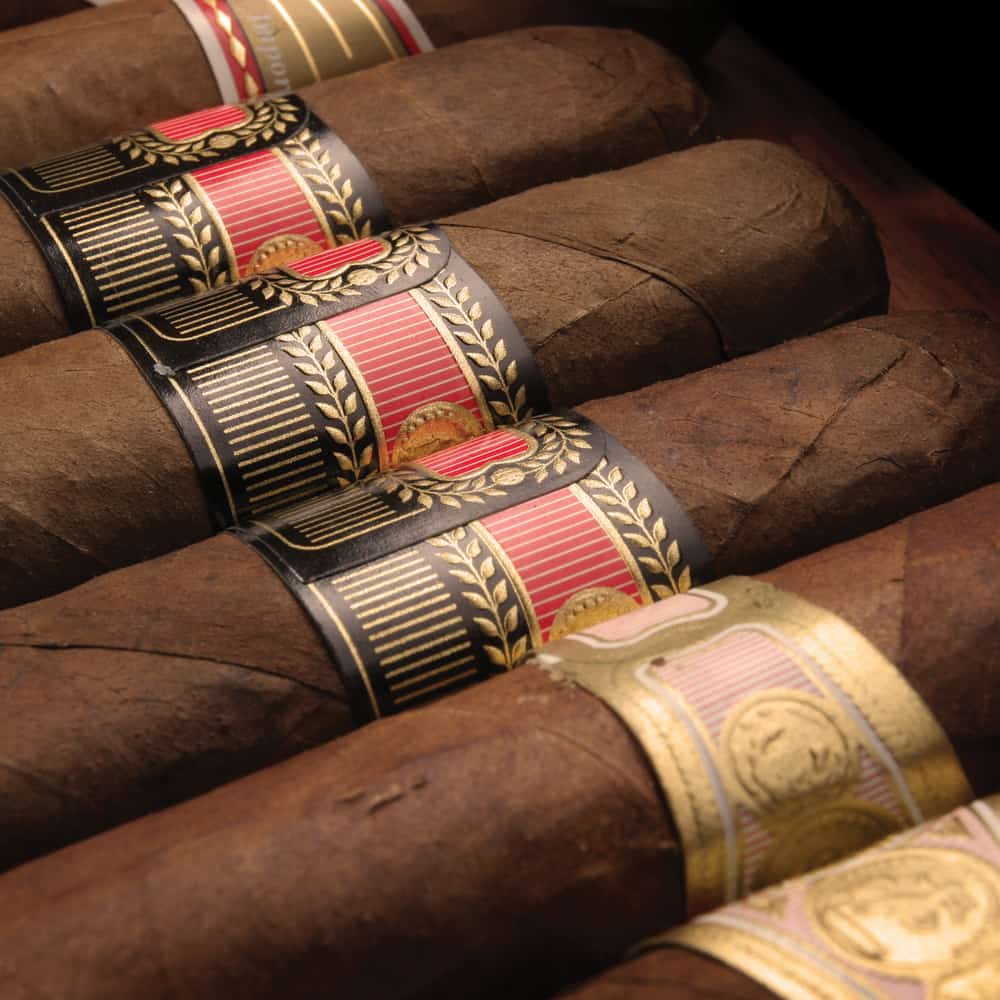 What You Get: Amazing Club Cigar of the Month Club is an excellent choice for quality cigars. Shipping monthly, you'll receive a unique selection of hand-rolled cigars from specialty tobacco growers around the world. Members can try five new and different varieties with each shipment, along with a newsletter detailing the monthly selections, fun facts, and more you need to know about your cigar. These are produced in limited quantities using only the finest, premium tobacco leaves. Most of which are hard-to-find and perfectly aged for your cigar delight!
---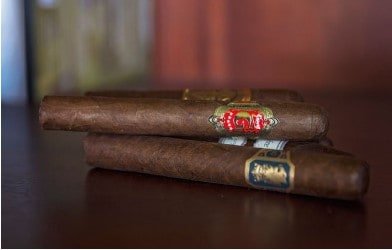 What You Get: For a nice smoking experience, Great Clubs Cigar of the Month Club is the best way to go! Every month, you'll receive five different types of aromatic cigars, hand-selected from top-quality producing regions of the world, including Nicaragua, Honduras, Canary Island, Jamaica, and more. They travel the world to find the best cigars possible for your puffing moments. Shipments also include a newsletter with info on the selections, fun facts, and more. It's a premium smoking treat to yourself monthly!
---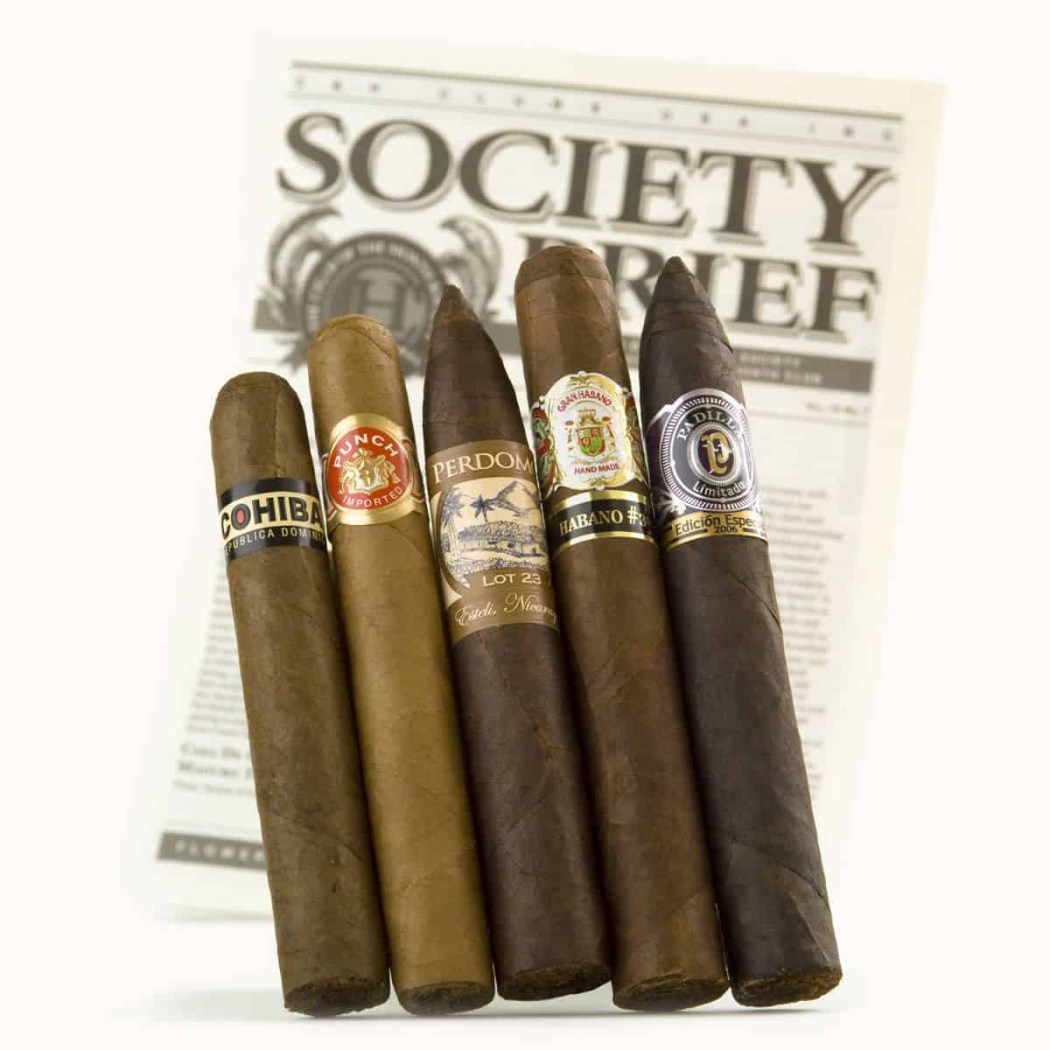 What You Get: Original Premium Cigar of the Month Club is the subscription to go for if you want a variety of cigars o smoke. Five hand-rolled, limited production premium cigars will be sent to your door on a fixed schedule, accompanied by tasting notes, cigar specifications, the profiles of the cigar maker, and even suggested drink pairings. These cigars are sourced from the world's most respected and highly-rated brands. Shapes, sizes, wrapper types, and tobacco blends vary from month to month for an incredible smoking experience like never before.
Deals:
---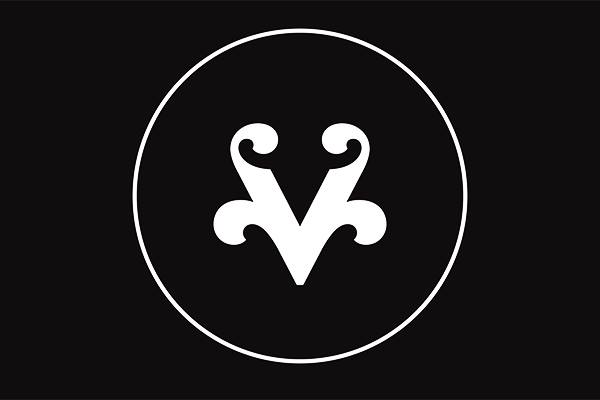 What You Get: Cigar by Vices is all about delivering premium cigars directly to your door every quarter. This subscription allows you to discover good cigars without the need to search stores. You will receive four quarterly shipments, each containing cigars, cigar accessories, and one-of-a-kind items sourced from around the world. Boxes also include a magazine showcasing the cigars you've received, the crafters behind them, and the stories of the brands they've featured. Members also get exclusive perks such as access to cigar events, special offers, and podcast interviews with cigar makers.
---
And that's our list of the best of the months club for 2022! Have you decided on which one to try?
For more subscriptions to try, check out our list of all the best subscription boxes in every category!