Looking for ways to spice up your intimate life? Adult subscription boxes might just be the answer! From sensual lingerie to naughty toys, these boxes offer a range of erotic products that are perfect for singles or couples looking to spice up their sex life. Whether you're looking for budget-friendly options or ready to splurge on high-end toys, there's a subscription box that can fulfill your desires. Explore the latest and greatest in adult products, including lingerie, lubricants, sex toys, and more. These subscription boxes offer a discreet way to explore your sexual preferences and enhance your connection with your partner.
Show More (4 items)
Indulge in your wildest desires with adult and sex subscription boxes that cater to all tastes and budgets! Whether you're looking for a little extra spice or ready to explore new boundaries, our curated list of the best adult and sex subscription boxes has got you covered. Check it out and let the fun begin!
The Best Adult & Sex Subscription Boxes for X-rated Fun!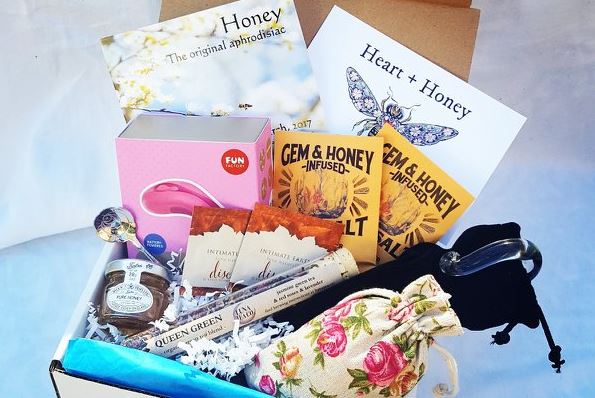 Image from: Heart + Honey
Why We Love It: Heart + Honey is a box that prioritizes sexual wellness, vitality, passion, and the whole body health of women, along with their partners. The subscription has three plans offering, where you can choose to pay monthly or pre-pay for 3-, 6-, and 12-month plans. Receive 2-5 sexual and lifestyle products depending on your chosen subscription plan. The Bumble Bee includes a quality sex toy/accessory, plus 2-4 sexual and lifestyle products. There is also the Queen Bee, where you can get a luxury sex toy/accessory, along with 2-4 sexual and lifestyle products, or the Couple's Box, which contains luxury items made for the couple to help stimulate all senses. Also, all items complement a monthly wellness theme that promotes vitality and passion.
Deal: Get 10% off any purchase! Use coupon code HELLO10.
---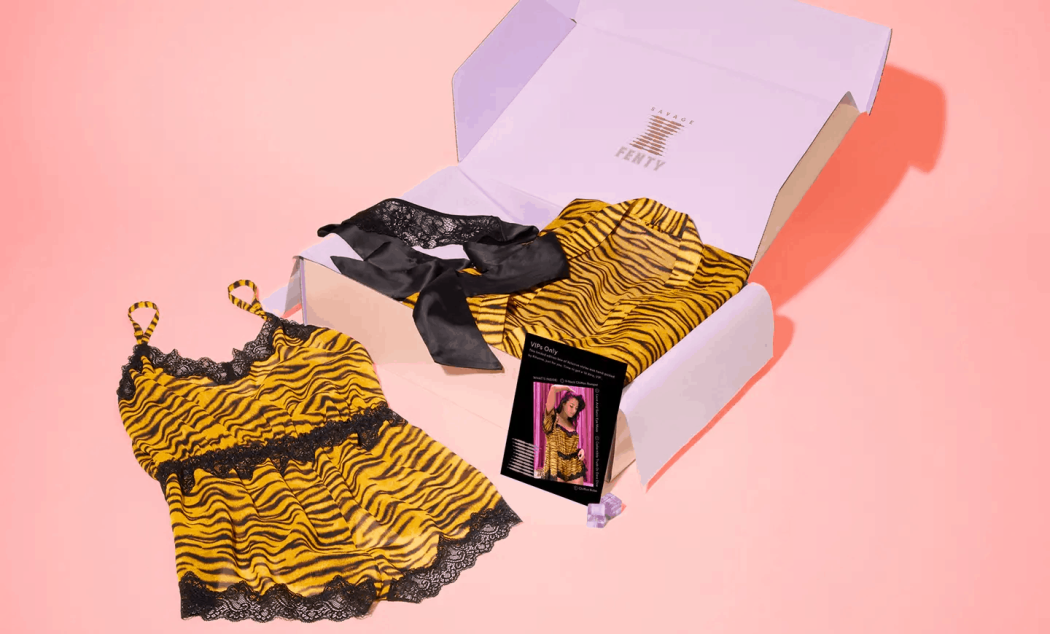 Image from: Savage X Fenty Xtra VIP Box
Why We Love It: Coming from a brand owned by Rihanna – music and fashion icon, the Savage X Fenty Xtra VIP Box offers a wide selection of premium quality lingerie. Take a quiz to discover your style and feel extra sexy as you are matched with the best lingerie that's up to your liking! Embrace yourself and proudly rock that confidence when you wear every product from this sexy subscription. And the best thing? All lingerie fit women of all sizes! You'll even save up to 25% on every full-priced style when you become an Xtra VIP Member.
Deal: Sign up for an Xtra VIP Membership and grab the new member deal by taking the style quiz! Deal applies automatically, just visit and subscribe.
---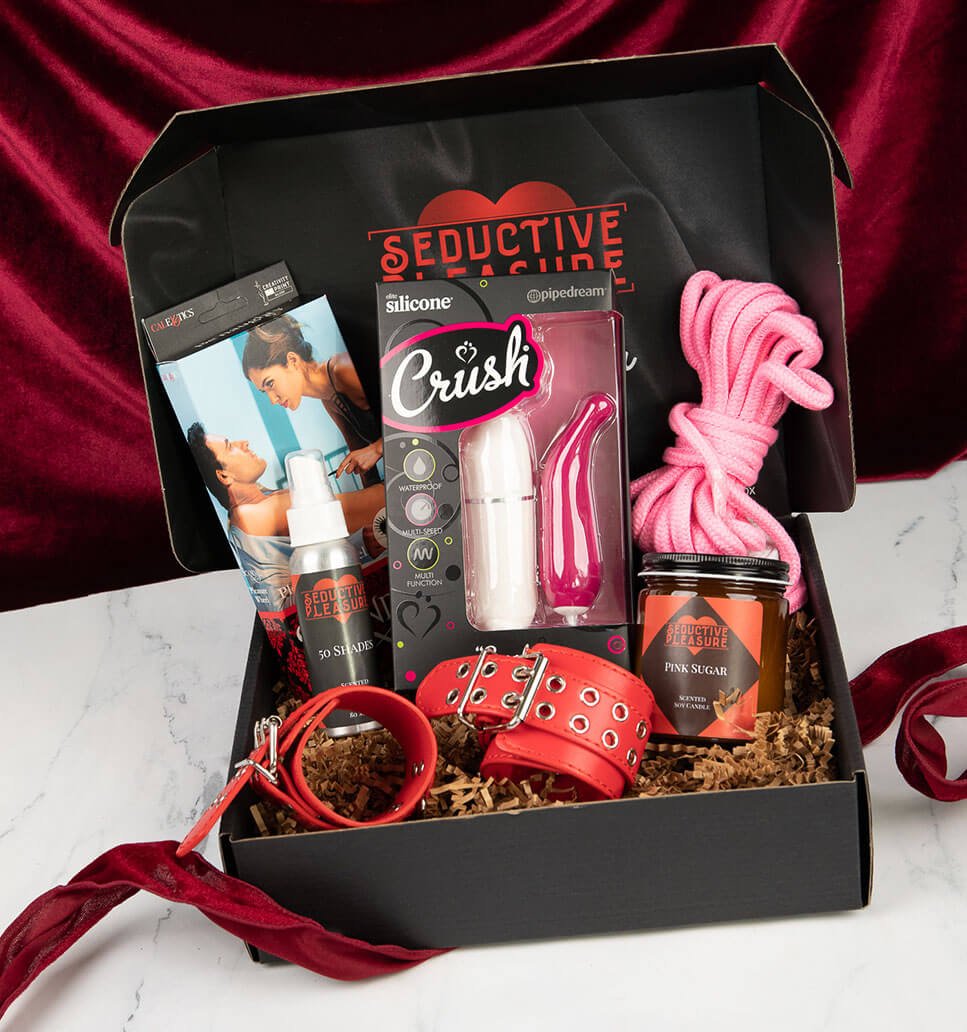 Image from: Seductive Pleasure
Why We Love It: Seductive Pleasure focuses on all of your needs, whether single or couple! They ensure satisfaction and stimulation as each box contains pleasurable items for your enjoyment, plus it's discreetly packaged! Whatever your preference is (girl-girl, boy-boy, girl-boy, or solo), you'll receive just the right products for the maximum sexy experience. Get 1 or 2 full-size sex toys and 3-6 more items for exploring your limitations with your partner – definitely, no sample sizes!
Deal: Get 10% off your first box! Use coupon code HELLOSUBSCRIPTION1.
---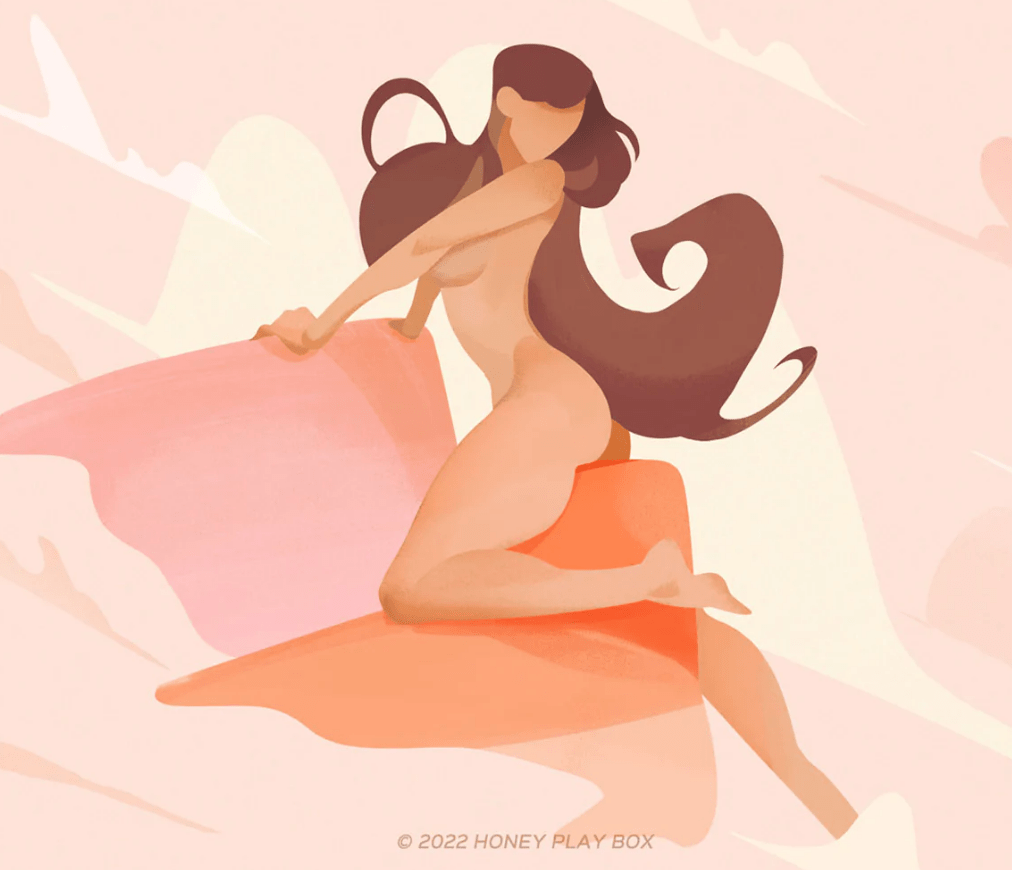 Image from: Honey Play Box
Why We Love It: Honey Play Box promotes positive sexual experiences by providing high-quality sex toys and lingerie, privately packaged with unmarked packaging to provide the ultimate discreetness. Each product they carry comes with a one-year warranty. Although not a subscription, this brand provides great adult novelty toys and wellness devices and it's easy to make a purchase online!
---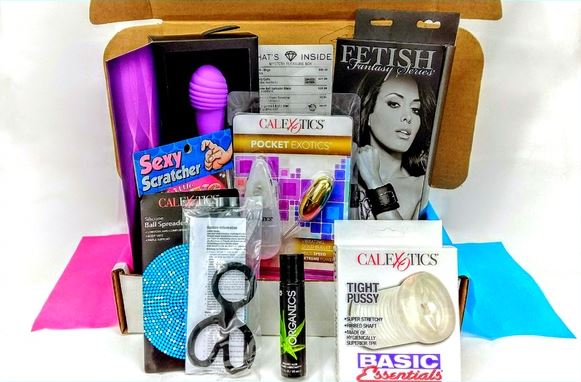 Image from: Mystery Pleasure Box
Why We Love It: Going solo? or with a partner? No matter what the preference is, Mystery Pleasure Box will come to your aid! It is an adult subscription box curated by experts to help anyone reach intense pleasure and spice intimate moments. You will get bedroom accessories, potions, lotions, and sex toys in every box – guaranteed no sample packs, which will definitely help you and your partner have a steamy fun night. It's happiness in a box packed discreetly and delivered every month with flat rate shipping! Subscribers can save up to 40% off retail, plus more perks along the way.
---
Image from: Adore Me
Why We Love It: Sexy, sultry, luscious, and seductive lingeries are what Adore Me offers. They aim to empower women to embrace themselves and their uniqueness by bringing good quality lingerie at an affordable price! You can choose from two membership plans they offer – VIP or Elite. The VIP membership gives you $10 off any style anytime, 6th set for free, and access to exclusive sales. The Elite membership gives a great deal as they let you try 3 sets – based on your profile, in the comfort of your home. Keep what you love and return what you don't!
Deal: Get your first set for $25! Deal applies automatically, just visit and subscribe.
---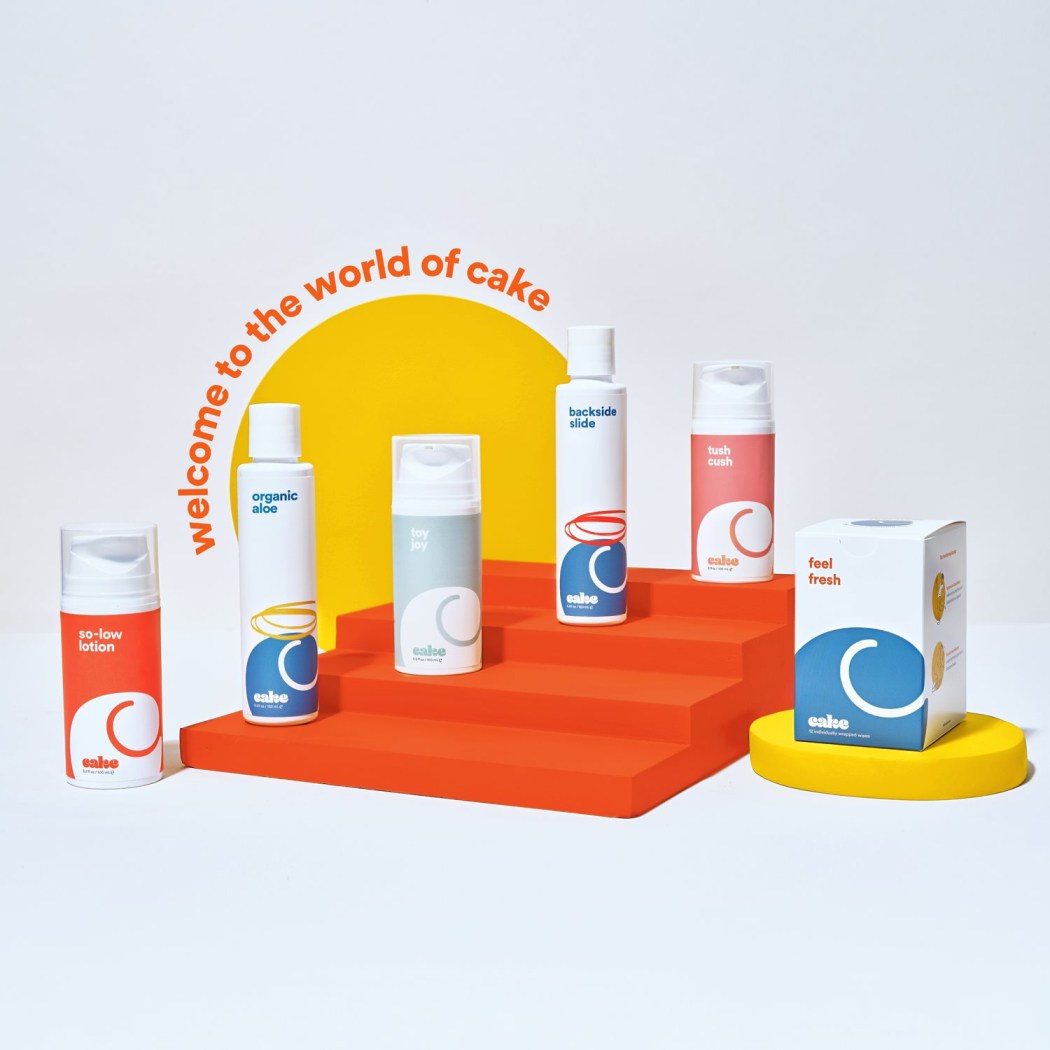 Image from: Hello Cake
Why We Love It: Cake is a wellness brand designed for lovers who want to reach the greatest pleasure. These lubricants are made from premium and natural ingredients designed for who you are and how you like to play. Choose from their different kinds of kit offerings for different kinds of play: Let's do it all, Backside lovers, Him+Her, Spice it up, His solo play duo, Her solo play duo, Bring a toy bedroom duo, and Butt stuff duo. No more awkward shopping outside as everything is delivered right at your front door!
---
Image from: Bawdy Bookworms
Why We Love It: Bawdy Bookworms is not your ordinary book club! This subscription offers one steamy, diverse romance, along with an erotic toy and complimentary surprise goodies that will make the reading experience more special! They feature both indie and traditionally published literary works, and the toys always come with tips on how to use them, and sometimes, batteries are included too! Choose between a monthly themed box or a deluxe quarterly subscription box for a more pleasurable and smokin' hot reading time!
Deal: Free shipping on your first quarterly box subscription! Use coupon code HELLO.
---
Image from: The Fantasy Box
Why We Love It: The Fantasy Box makes every night with your partner a steamy one! This sexy subscription box sends a lovely date night in a box, aiming to help couples overcome any barriers and enjoy more of their time romantically. Choose from four theme categories (Sensual, Playful, Control, and Costume) and select from three subscription tiers: Essentials Box (3-4 products), Classic Box (4-6 items), and Platinum (5-8 goodies), so you and your partner can fully enjoy your experience together. Each box includes high-quality, full-sized products to fulfill your themed fantasy. The goodies you will receive also have instructions on how you can play it out. You can check out their pre-planned lineup, reorganize and choose from their library that has 100+ boxes.
---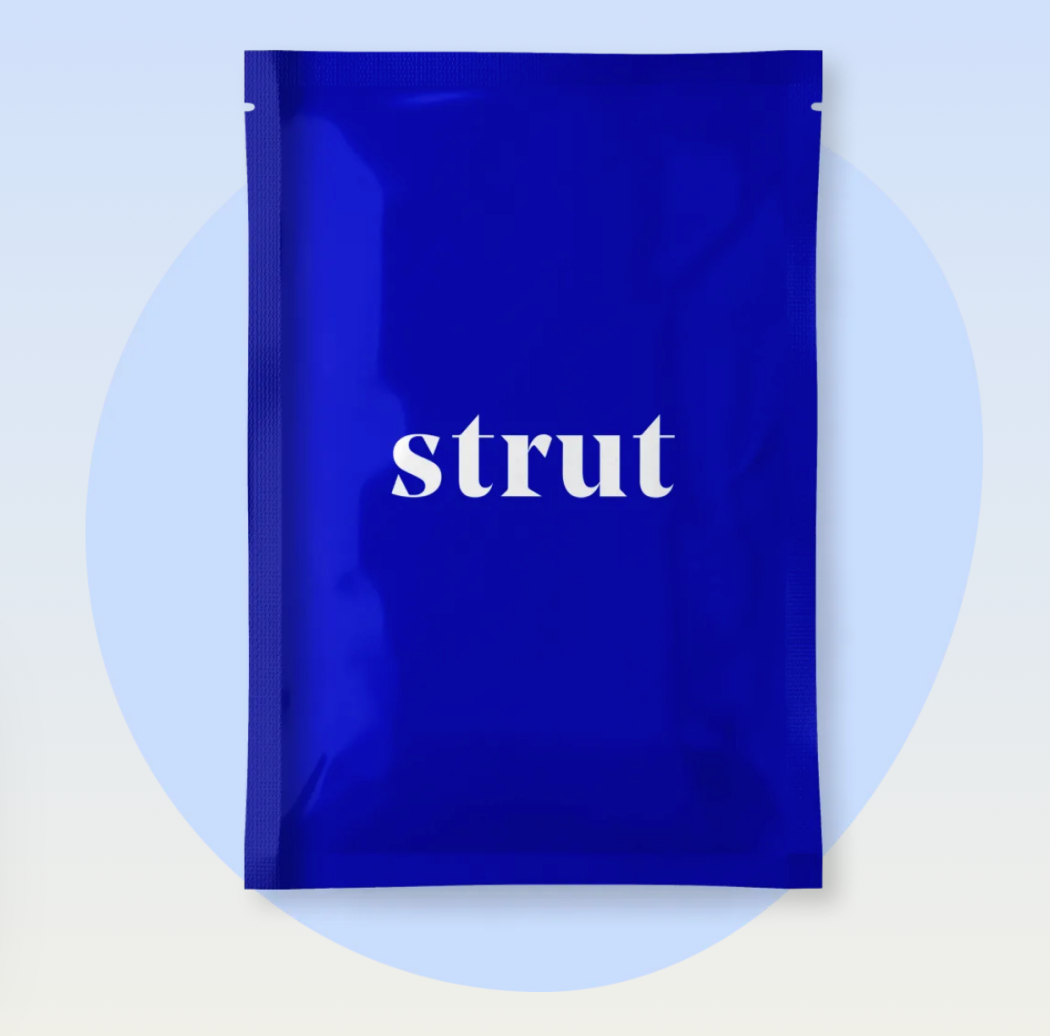 Image from: strut
Why We Love It: strut makes it easier to prioritize your sexual health without feeling intimidated. Their platform enables you to receive a discreet telemedicine consultation with licensed doctors in the United States, eliminating the need for in-person pharmacy visits. After filling out a brief questionnaire, Strut will connect you with one of their U.S. board-certified doctors who can offer treatments for a variety of common sexual health concerns, including erectile dysfunction and vaginal rejuvenation. Additionally, Strut provides at-home test kits for lab testing.
Deals:
Get 15% off on your first order! Use coupon code STRUT15.
Get 15% off your first order! Use coupon code STRUT15.
---
And that's our list of the best adult & sex subscription boxes!
Discover more subscription boxes by browsing through our list of the best subscription boxes for 2023!