Chocolate is a well-loved dessert and snack all over the world! It's easy enough to satisfy your sweet tooth with these monthly chocolate subscription boxes, especially when they deliver a variety of chocolates in every shape, size, and flavor. We've gathered the best chocolate subscriptions on this list, so you just have to pick one that fits your tastes and preferences well!
To discover even more chocolate flavors and brands, check out the full list of chocolate subscription boxes!
The Best Subscription Boxes for Chocolate Lovers!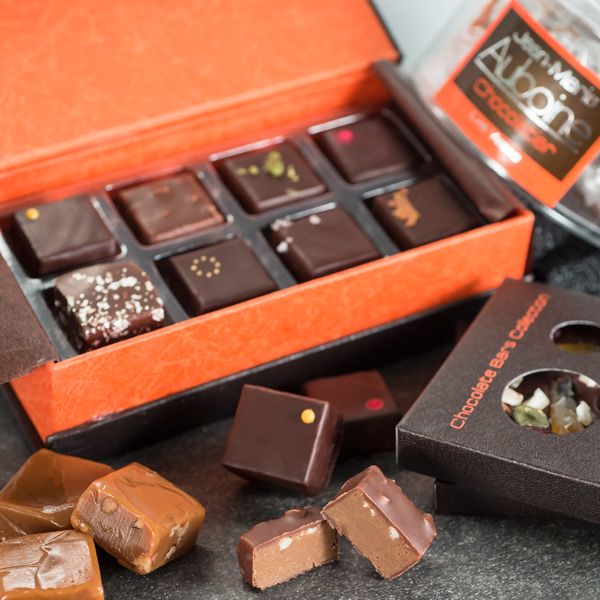 Each month, The Gourmet Chocolate of the Month Club features the hand-crafted signature chocolate creations of a world-class chocolatier. Our selections are based on quality, flavor, creativity, and the use of fresh, wholesome ingredients. You'll discover exciting chocolates created with secret cacao bean blends, closely guarded roasting techniques, and the creative flair of the best chocolate makers in the U.S. and around the world.
Price: Join the club for $42.95 monthly.
Deals:
Save $25 off a 12 shipment order. Use coupon code SAVE30.
Save $15 off a 6 shipment order. Use coupon code SAVE15.
Save $10 off a 4 shipment order. Use coupon code SAVE10.
---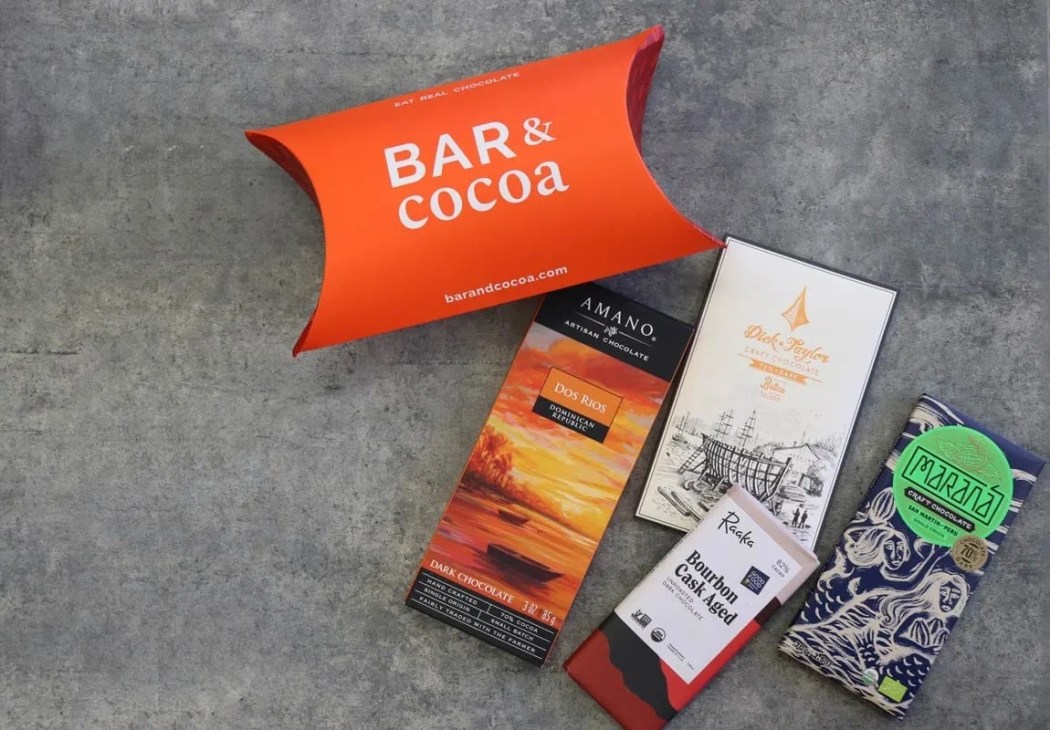 Why we love it: Bar & Cocoa delivers chocolate from chocolatiers all over the world. Each box contains four full sized dark bars, plus tasting notes. All their chocolate selections are gluten-free and dairy-free.
Price: Boxes start at $43 per month, or less for longer plans.
---
Gift recipients receive a selection of gourmet, hand-dipped chocolates every month from the world's finest chocolatiers! Every order includes Free Shipping, free gift announcement and our club newsletter. Available in 3, 6, 12, 24 month and quarterly lengths.
Price: Join the club for $39.95/month, or less with longer plans.
---
We search the world for the finest craft chocolate bars and bring them right to your doorstep monthly. From rich dark Peruvian chocolate bars to new start-up chocolate bars on the come up, you never know what you get inside the box! Each month we will curate 4 to 5 premium specialty crafted chocolate bars.
Price: Monthly Kekao Subscription Box is $34.99.
Deal: Get $5 off on your first box! Use coupon code HELLO5.
---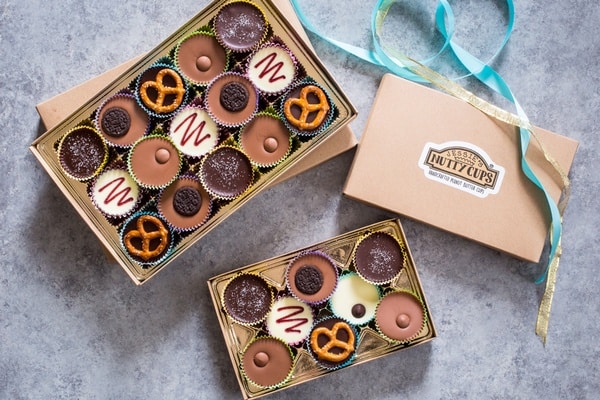 A subscription box for anyone who loves chocolate and peanut butter. Jessie's Nutty Cups are handcrafted peanut butter cups (and occasional almond butter cups) that come in a variety of delicious flavors such as Dark Sea Salt, PBJ and Oreo. We make our own nut butter and use Belgian chocolate for these wonderfully Nutty morsels.
---

Why we love it: In Chocolate of the Month Club, subscribers get a pound of gourmet chocolates made by a renowned chocolate maker. It also comes with fun facts about the chocolate treats.
Price: $34.95 per month.
Deal: save $10 off a 6-month subscription Use coupon code Discount1.
---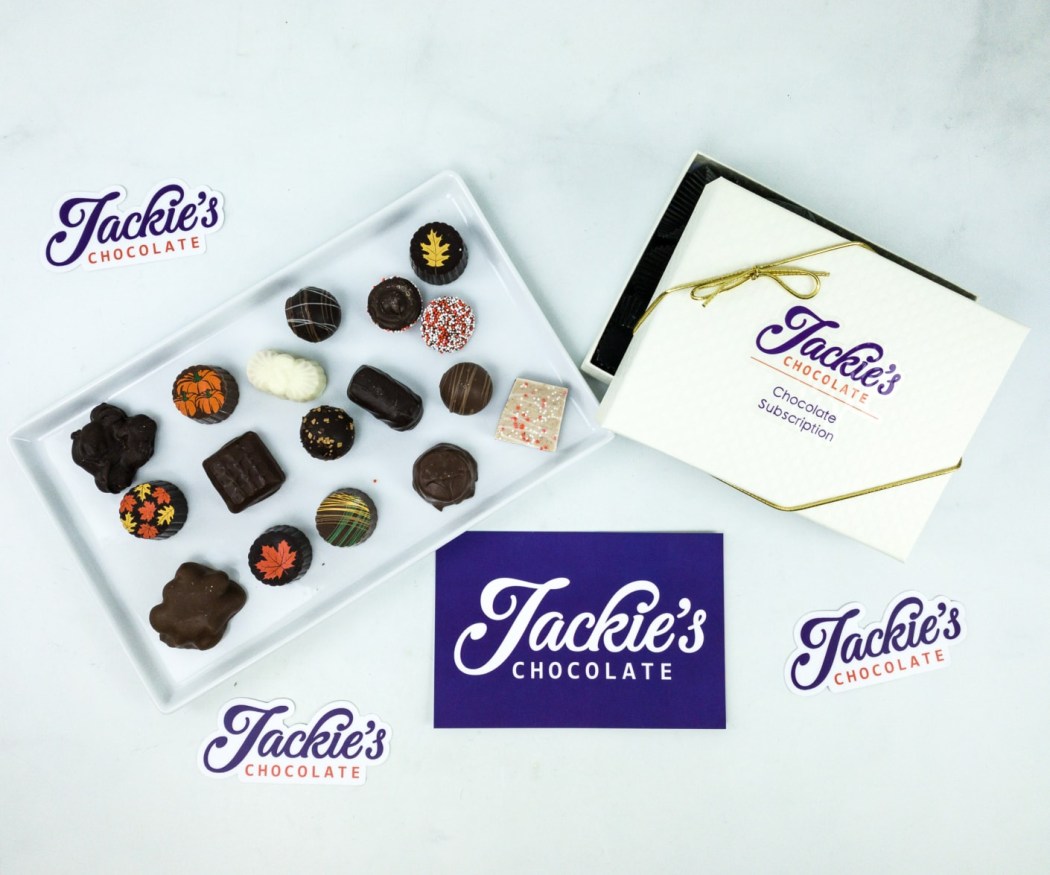 Why we love it: Jackie's Chocolate sends truffles, bonbons, candies, and other artisan chocolates in a box. They cater to fans of old-fashioned, handmade chocolates and they also offer sugar-free treats.
Check out our review of Jackie's Chocolate!
Price: $9.95 per month, with savings for longer subscription plans.
Deal: Save 15% off any subscription! Use coupon code HELLO15 .
---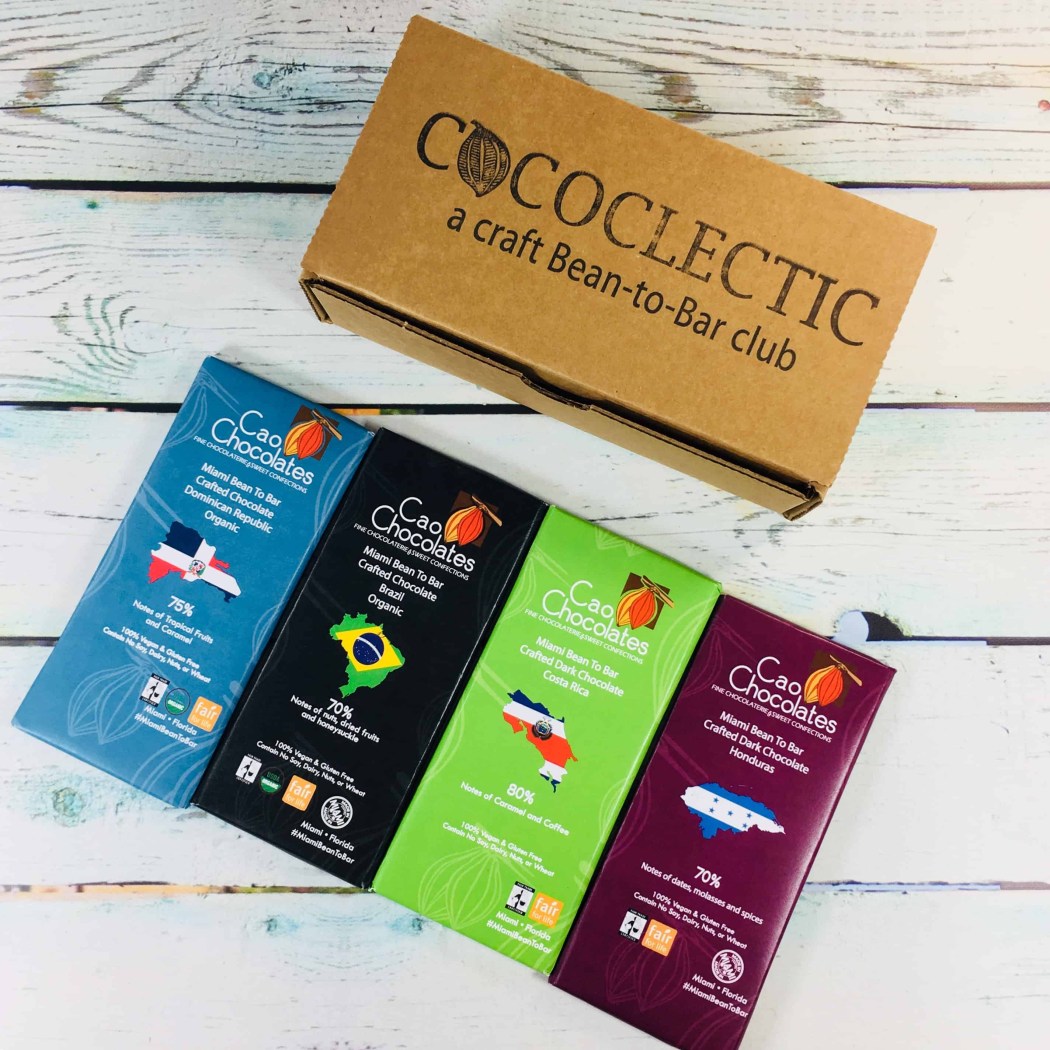 Why we love it: Cococlectic is a chocolate-of-the-month subscription club featuring US bean-to-bar chocolate makers. The chocolates they feature are non-GMO, and use only all-natural, vegan, fair trade products. Each box contains 4 single origin chocolate bars that come with tasting notes.
Visit Cococlectic Reviews page to learn more about the subscription!
Price: There are various subscription levels that start at $36 per month.
Deal: Get your first Cococlectic Coco'nnoisseur Chocolate Box with $10 off. Use coupon code HELLO10.
---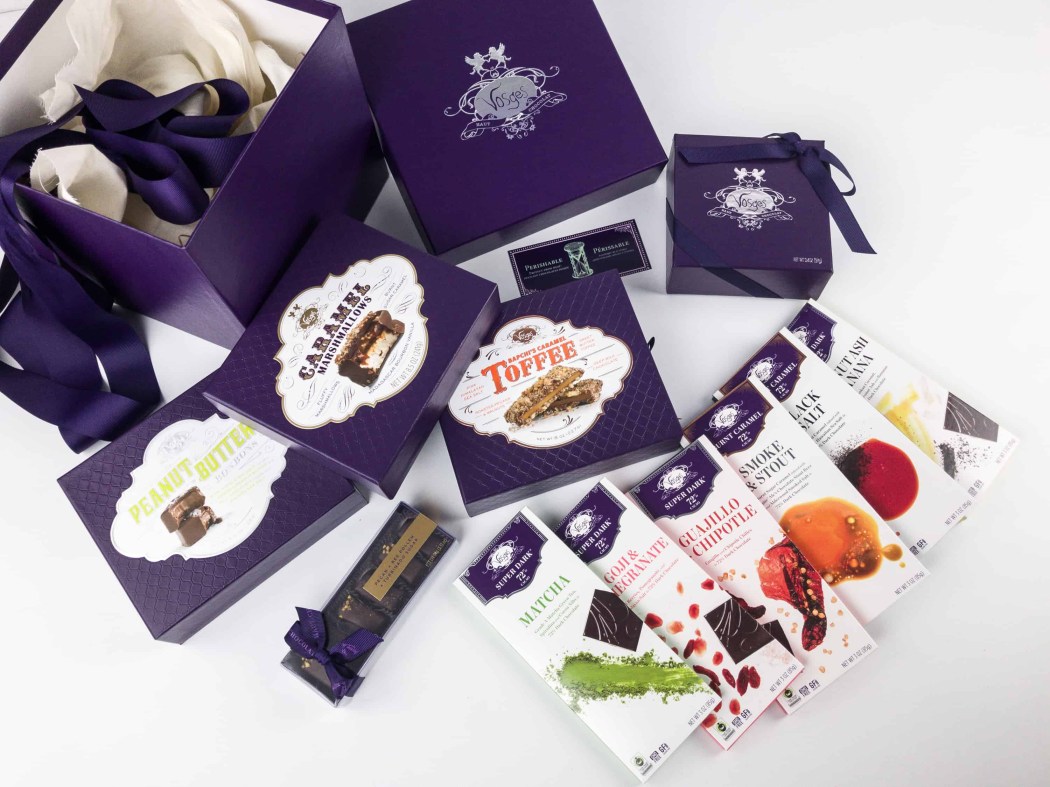 Why we love it: Each of Vosges Chocolate Lunar Club's box contains chocolates with an information card regarding a chocolate ritual, plus the meaning of each lunar cycle. Not only will you enjoy biting into sweet treats, but you get to learn a thing or two about the lunar cycle too!
Price: Each quarterly box is $150, with free shipping to continental US.
---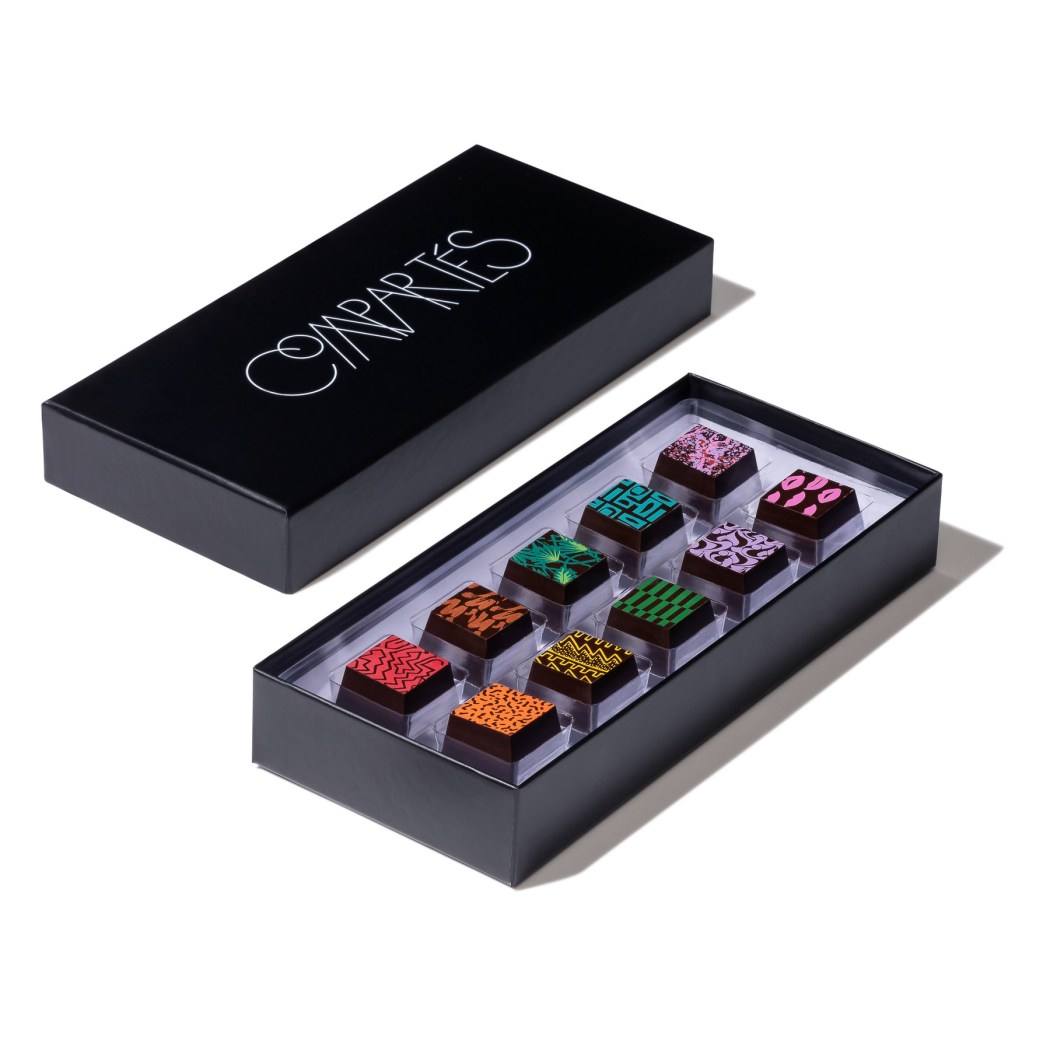 Why we love it: Compartes Gourmet Chocolate of the Month is for lovers of exotic flavored chocolates. Each box contains gourmet chocolate bars infused with flavors from international destinations worldwide!
Price: $150 per quarter, ships monthly. Boxes cost less with longer subscriptions.
---
Why we love it: Wei of Chocolate sends 30 pieces of organic, fair-trade, and vegan chocolates in a silky organza bag. You can get single flavor bags, or an assortment of all the flavors in one.
Price: Subscriptions start at $39.95 per month.
---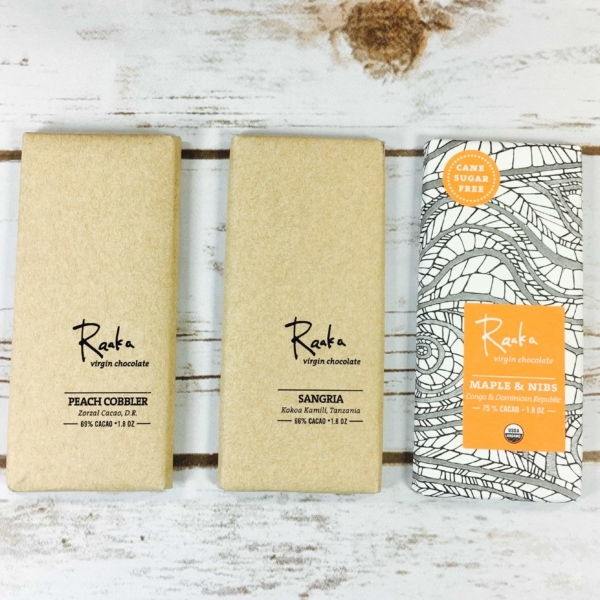 Why we love it: Each Raaka Chocolate First Nibs Subscription box includes two novel and seasonal chocolate bars, with the option to add a Raaka classic bar. The chocolates are packed in Raaka's signature muslin pouch.
See all our Raaka Chocolate First Nibs Subscription Reviews.
Price: $19.95 per box.
Deal: Get 50% off your first month! Use coupon code 50HS.
---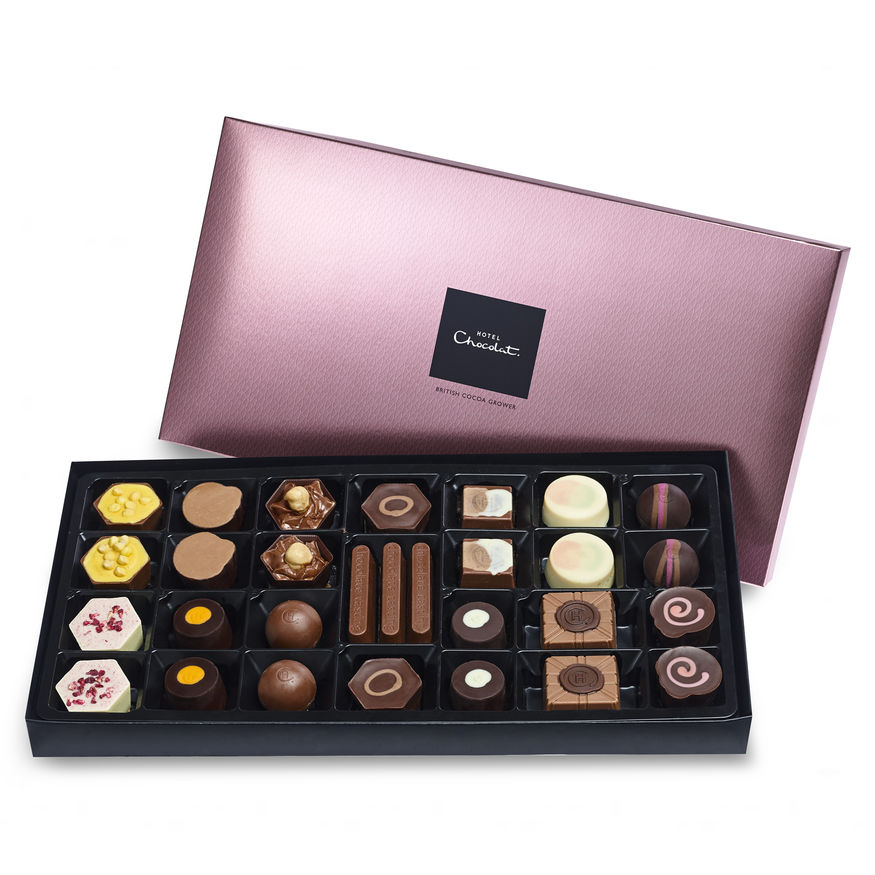 Why we love it: Cocoa is the main ingredient of  Hotel Chocolat Tasting Club's chocolates, not artificial additives. Boxes might contain new chocolate recipes by their chocolatiers together with classic chocolates and high-scorers.
Price: Boxes start at £22.95 per month.
---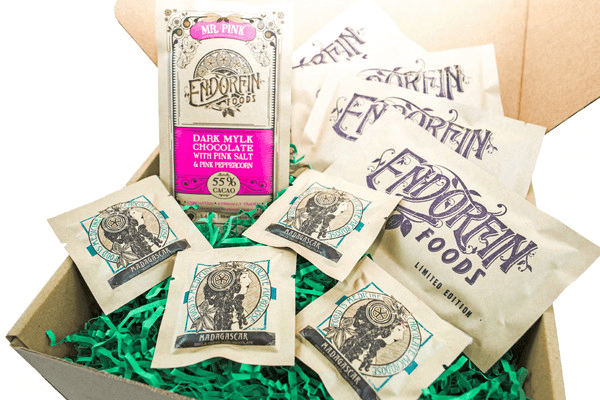 Why we love it: It's all about wholesome chocolates made from real ingredients! Endorfin Community Supported Chocolate only sends chocolates made from ethically traded, unroasted cacao, with a mixture of coconut sugar and coconut milk for a unique flavor.
Price: Boxes start at $22.50 per month.
---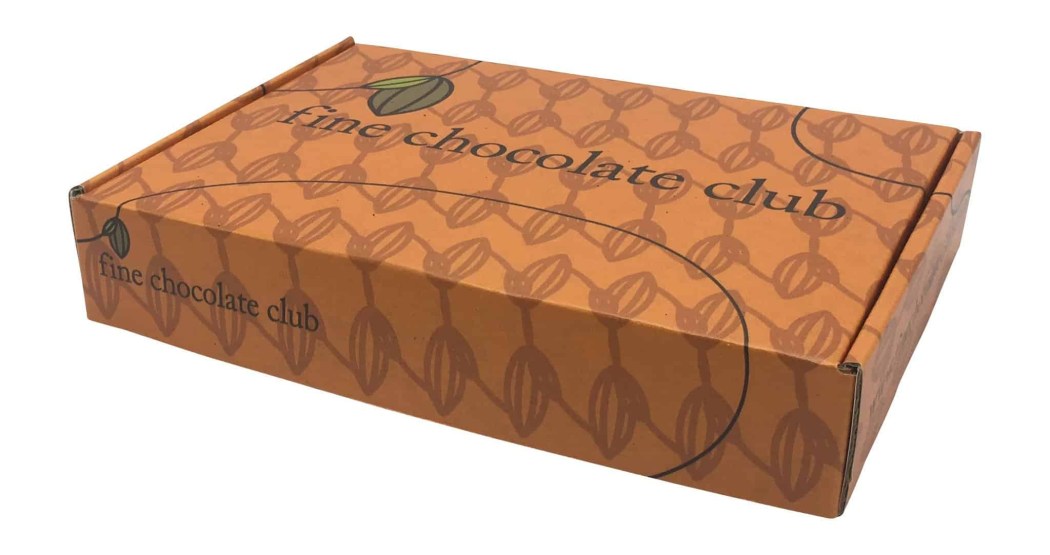 We make it simple to enjoy fine chocolate each month. You will receive 5 chocolate bars every month from the finest chocolate makers across the globe, including Dick Taylor, LetterPress, Amano, and many others.
---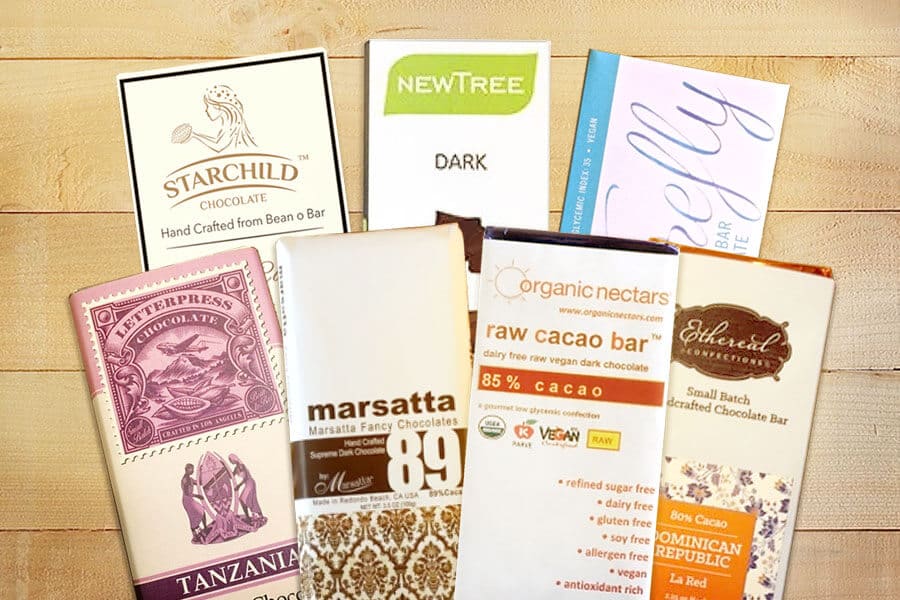 When you sign up for one of our chocolate subscriptions, we'll send you a box of handcrafted, artisan chocolates each month for the duration of your subscription. It's not the same ol' chocolate you've had before, but chocolate that's carefully crafted by chefs who pour their passion into their treats. Choose dark chocolate, milk chocolate, or truffle lovers collection!
Deal: Save 15%! Use coupon code ENJOY15.
---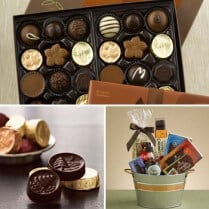 What's better than a gourmet gift of Vermont's finest chocolates? Receiving these delicious chocolates, several months in a row! Whether you're sending 3 months, 6 months, or 9 months of gift chocolates to a deserving friend, colleague, or employee — our Chocolate of the Month clubs are sure to make a memorable impression in every office, and with all your valued corporate clients.
---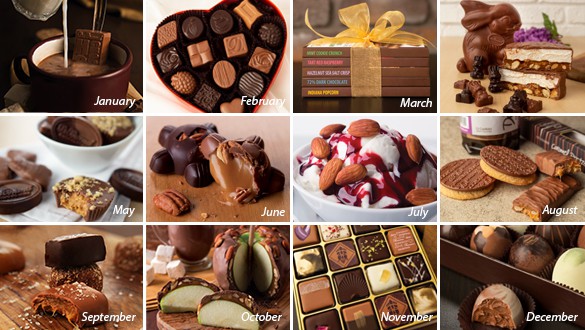 3 consecutive chocolate gifts (1 per month), see below for more details. No changes or customizations can be made to the monthly products. Your month will begin in the month the order ships; if ordering after the 15th of the month your subscription will begin the following month.
---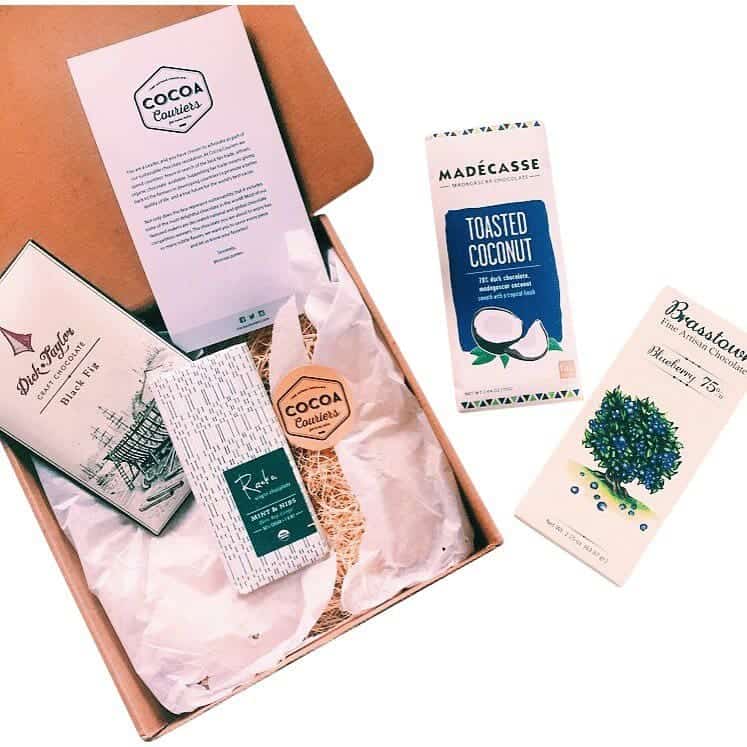 Cocoa Couriers is a monthly artisan chocolate club. Chocoholics know that organic and fair trade chocolate tastes better, but it's often difficult to find. We carefully taste bars full of high quality ingredients from craft chocolate makers across the world, to uncover the finest artisan chocolate for you to indulge in from the comfort of your own home.
Deal: Get $10 off your first chocolate box! Use coupon code YUMHELLO10. Valid to new customers only.
---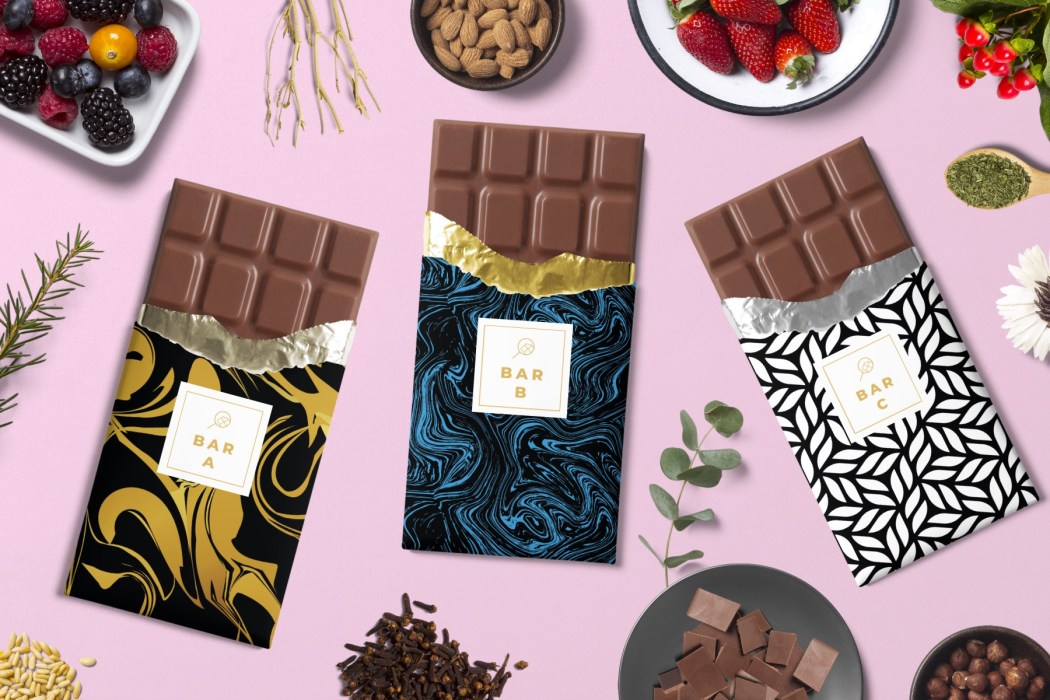 The brand new box for chocolate lovers! Each month receive 3 mystery chocolate bars from top chocolate makers. Try each bar and guess what you think each bar is & after two weeks the answers will be revealed!
---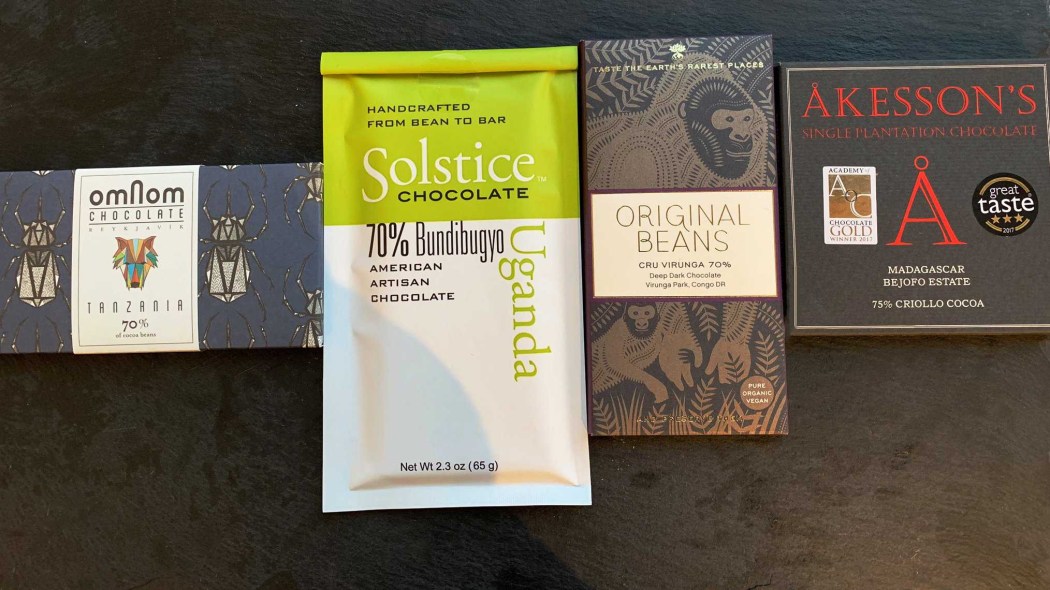 Get a box every month of four chocolates selected by our Mongers! Each month will be a different theme. Boxes will be available for pickup in Detroit or Ferndale on the second Wednesday of each month.
---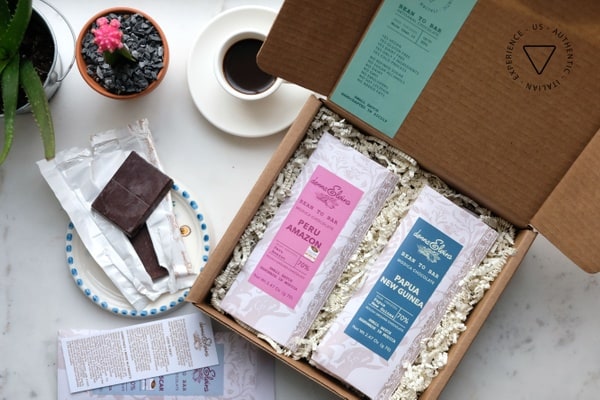 When you open this bar you can get some unaesthetic imperfections or a white bloom and you should be happy about it. This is a natural phenomenon, a proof of minimal processing. This chocolate is Vegan, Gluten-free and Soy-free.
---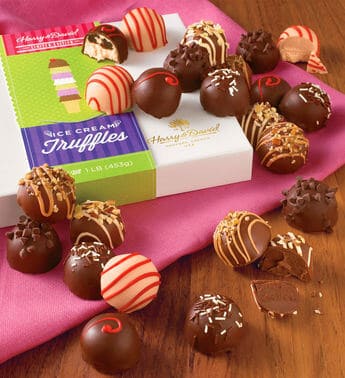 Enjoy exquisite gourmet chocolates and chocolate gifts year-round with our Chocolate-of-the-Month Club Collection. From tried-and-true favorites like our signature chocolate cherries to innovative treats like truffles flavored after classic cocktails, this monthly Club is the perfect decadent gift for every chocolate aficionado.
Deal: Enjoy 15% off your purchase of $60+! Use coupon code HDTAKE15 and Use this link to subscribe.
---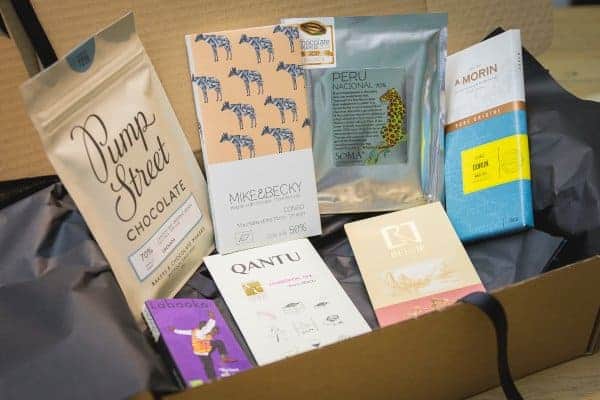 Chokola Club is a bean to bar chocolate subscription box. For rebels only. Discover the best chocolate from around the globe with our amazing hand-curated bean to bar chocolate makers. Change the way you see, smell, eat and enjoy chocolate, forever.
---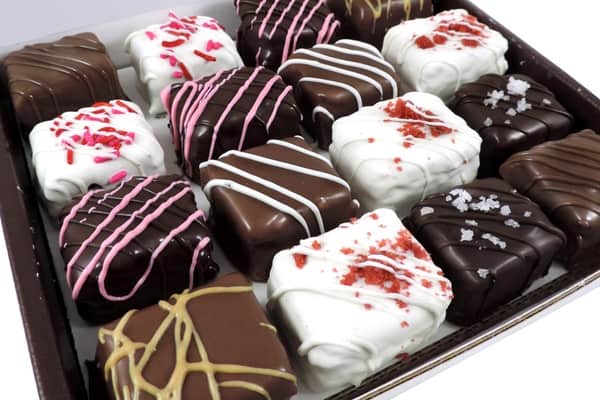 A subscription box for anyone who loves chocolate. Nettie's Craft Brownies combine brownies and chocolates in one delicious bite. We cut up our extra fudgy brownies into bite-sized pieces and hand-dip each one in chocolate. In fun flavors like Sea Salt, Peanut Butter, S'mores and Espresso, there is a bite for everyone!
---
Our box with mouth-watering chocolates is a great gift idea for college kids, grandma, your BFF, a business client, or YOURSELF! Fudge, caramel, truffles, bear claws, & toffee are a few examples of what may be included, PLUS an exclusive TREAT made especially for our subscribers
---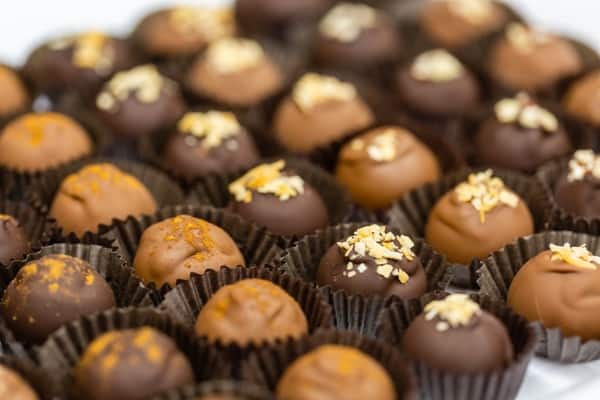 Why Wildflower Confections? We like beauty, quality, and nature, and that is what you get with Wildflowers Confections chocolates. You will receive our pure & simple, best ingredients we know of chocolates made with our unique approach. We agree with, support, and engage in the use of natural, organic, and non-GMO food items.
---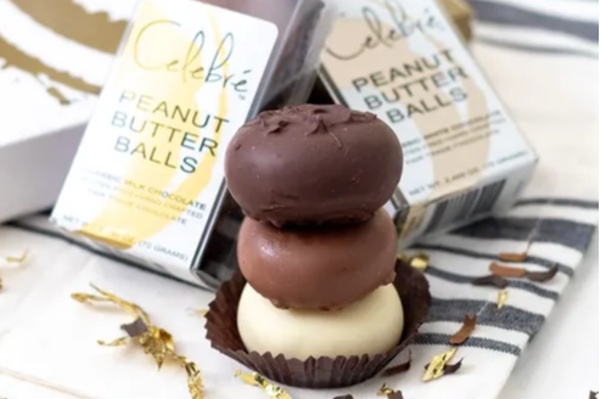 Each month a box of carefully selected artisanal treats will arrive at your door. Each box contains 4 to 6 mouth-watering chocolates and treats from different confectioners and chocolatiers around the world. We work tirelessly behind the scenes to find the most delectable treats that will weave nostalgia, adventure and luxury into your life.
---
For those looking to try more subscriptions, check out our list of the best subscription boxes for 2019!