Why do girls love beauty products? Simple, because they want to express themselves and feel confident. If you're looking for an easy way to discover the latest trends, then you need a beauty box! These boxes are a fun way to enjoy or discover new and existing brands as well as beauty items. They come in different variations too. Some include skincare, haircare, and makeup, and some just focus on one. Some of which will let you choose a product you want in your box or will let you customize a profile, so they can tailor what you need.
Here, we've gathered the best beauty subscription boxes from the UK! These subscription boxes are also an ideal gift for a beauty-obsessed loved one! From the best brands to new and emerging ones to cruelty-free and vegan products, this list will surely cater to your beauty needs.
Want more boxes that ship to the UK? Check out these UK subscription boxes and subscriptions that ship to the UK!
The Best British Beauty Subscription Boxes!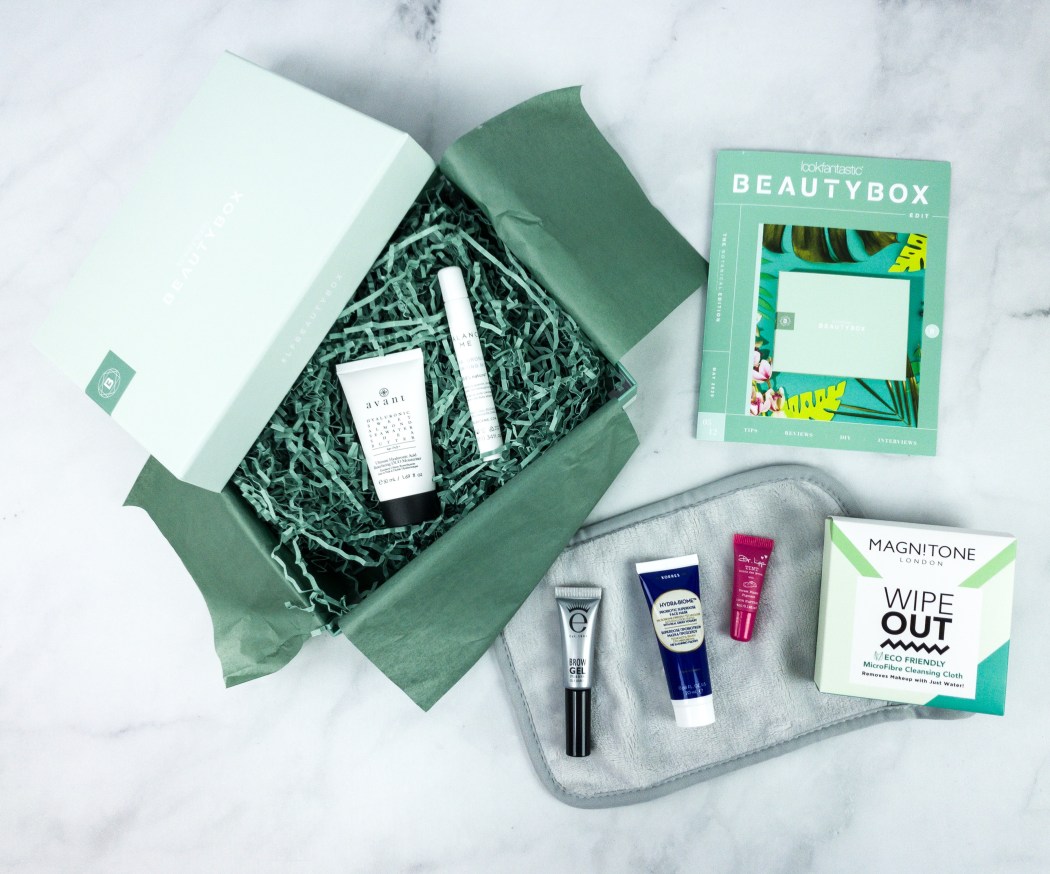 Image from: our review
Why We Love It: Looking for something to cater to all your beauty needs? Each month, you'll receive a Look Fantastic Beauty Box that contains a curated collection of 6 beauty products (a range of skincare, body care, cosmetics, and tools) that's worth over £50! Some of which may include the brand's MAC, Yves Saint Laurent, and more. It doesn't only introduce you to leading beauty brands, but to new and promising talents as well! You can also refer a friend and save £5.
Check out our past Look Fantastic Beauty Box Reviews to learn more.
Price: Subscription plan options: Monthly- £15, 3 Months- £43.50, 6 Months- £82.50 an 12 Months- £156.
Deal: Get your first box for $10 on a 3+ month subscription! Use coupon code TREATBB.
---
Image from: our review
Why We Love It: Marcia Kilgore, a name that you've probably heard of if you're a beauty junkie, gives you factory priced makeup directly at your door! Shop from the world's best beauty labs and receive bang-for-the-bang products through Beauty Pie. They even let you see a pricing transparency breakdown for every product. Be a member and have virtual access to some of the best skincare and makeup labs around the world, and member prices are up to 85% off!
See our Beauty Pie Reviews for more details.
Price: Monthly memberships start at $10 a month plus any goods that you purchase and shipping costs (at the price of the member). Monthly memberships are at least 3 months long. You can  get an annual membership of $99 for the year if you want to save up, which takes the monthly price down to $8.25.
---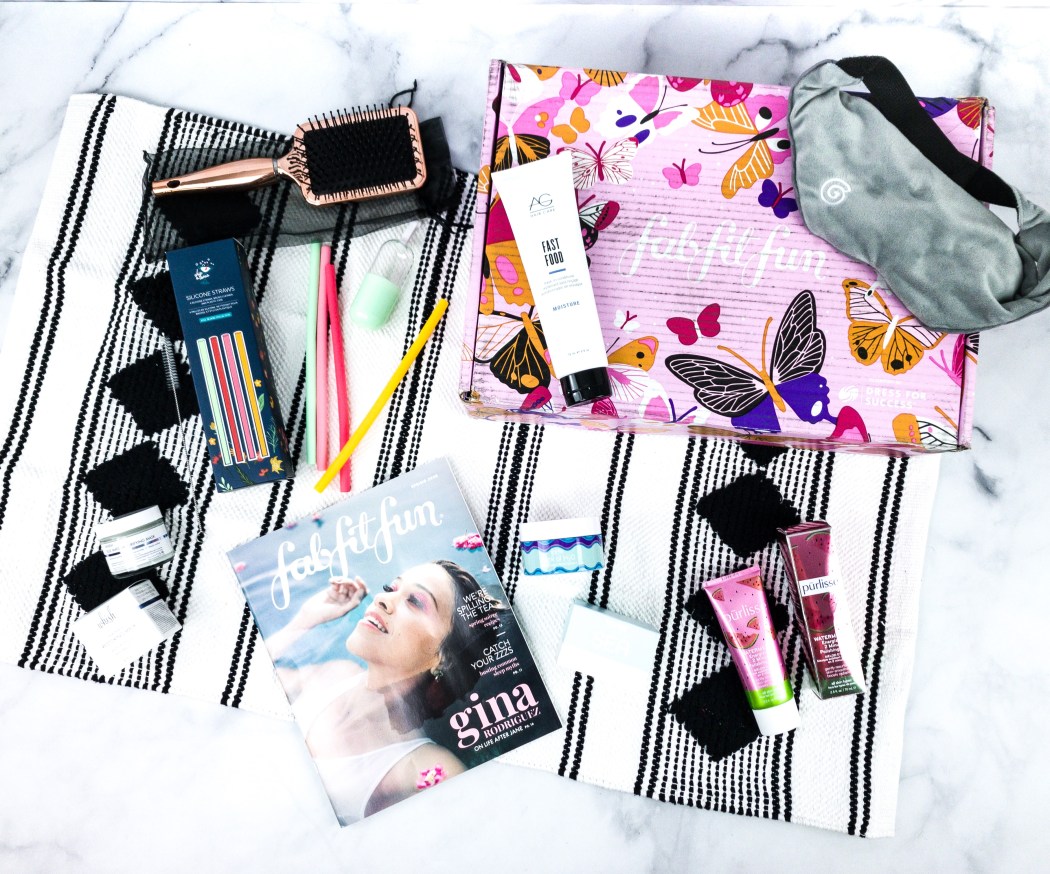 Image from: our review
Why We Love It: FabFitFun's mission is to deliver happiness and well-being to everyone, and they're keeping up with it. Seasons change, and so does your box! Receive a selection of full-sized products from premium and emerging brands every season. Items may include beauty, fitness, wellness, and even home decor! They also let you choose some products and add-ons you want in your box or just let them surprise you!
Visit FabFitFun Reviews to learn more about this beauty box.
Deal: Take $10 off your first box. Use coupon code FAB10.
---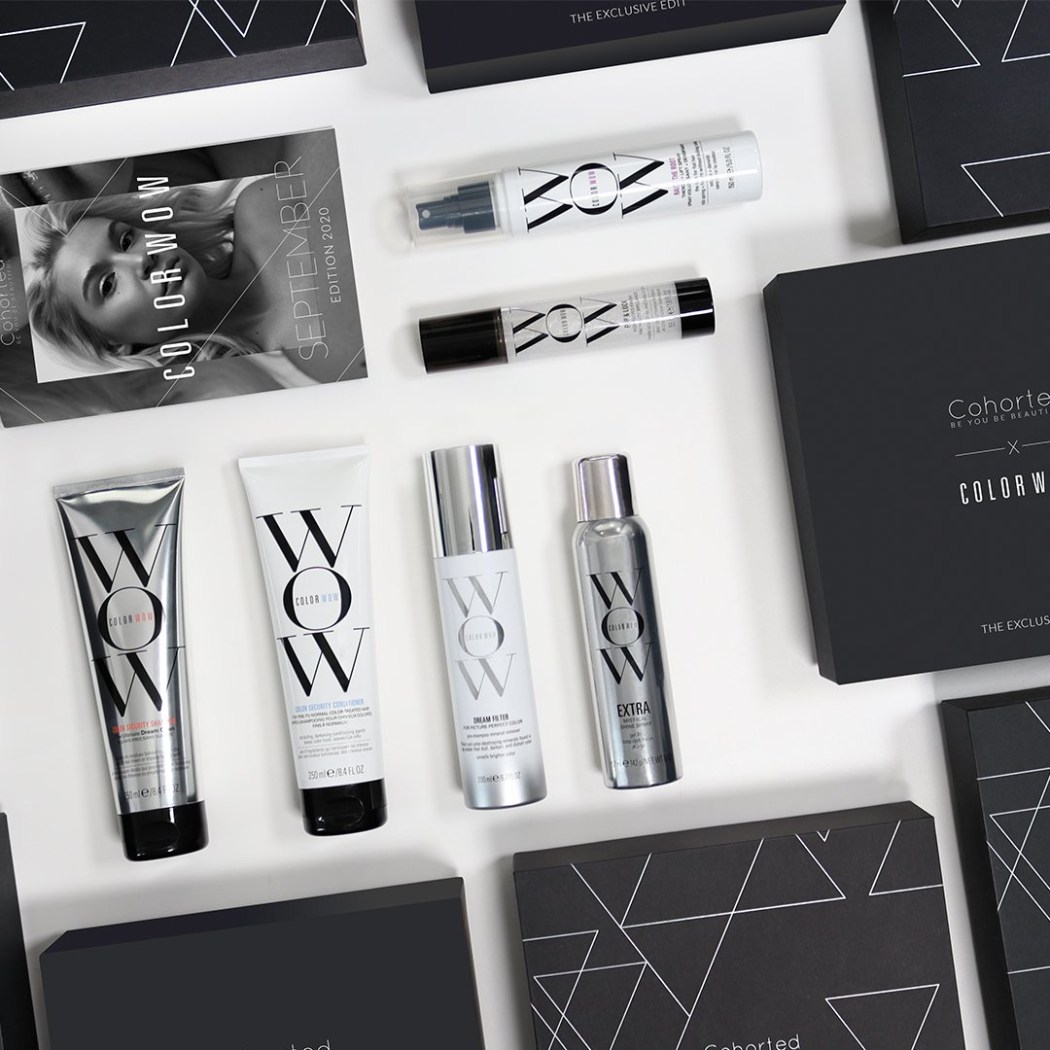 Image from: Cohorted Beauty Box
Why We Love It: Feel elegant with every Cohorted Beauty Box that you'll receive. Discover the latest trends and must-try items with this subscription box. Get a minimum of 5 hand-picked luxury products per month and a Cohorted mini-magazine. Your beauty box will contain a secret selection of beauty must-haves. You'll surely fall in love with new and established premium beauty brands that will give you something new every month! Subscribe now and you'll receive a free Marc Jacobs worth £12.50! Be you. Be beautiful.
Price: Monthly curation of up to 5 premium beauty products delivered monthly for £39.99.
---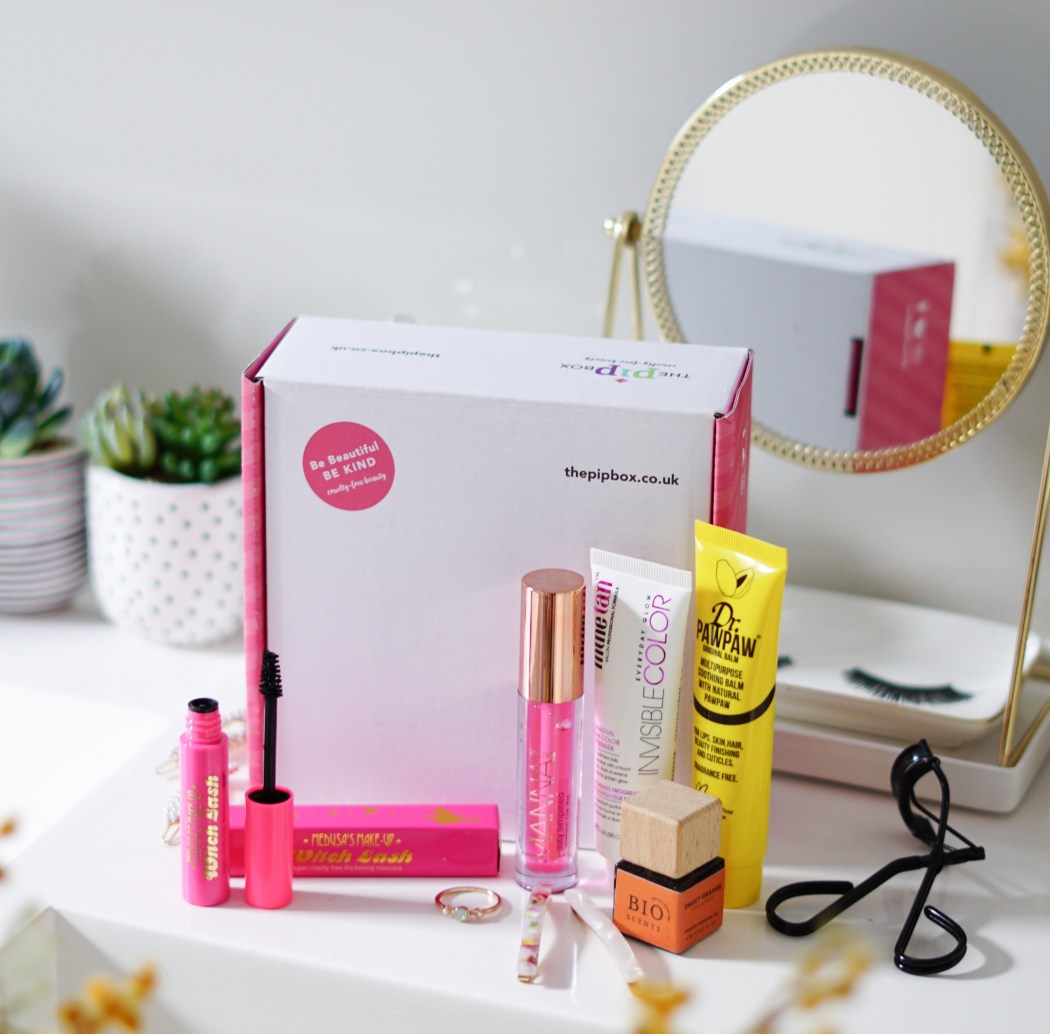 Image from: The Pip Box
Why We Love It: The Pip Box believes that no one should be harmed while gaining beauty. Therefore, all the beauty products that they offer are 100% cruelty-free and vegan! You'll receive 5 beauty items with a selection of makeup, skincare, haircare, and bath & body care. A box mostly contains over £55 worth of products and you'll just need to pay £19.99 every month! Brands vary each month so you can try out lots of products.
Deals:
---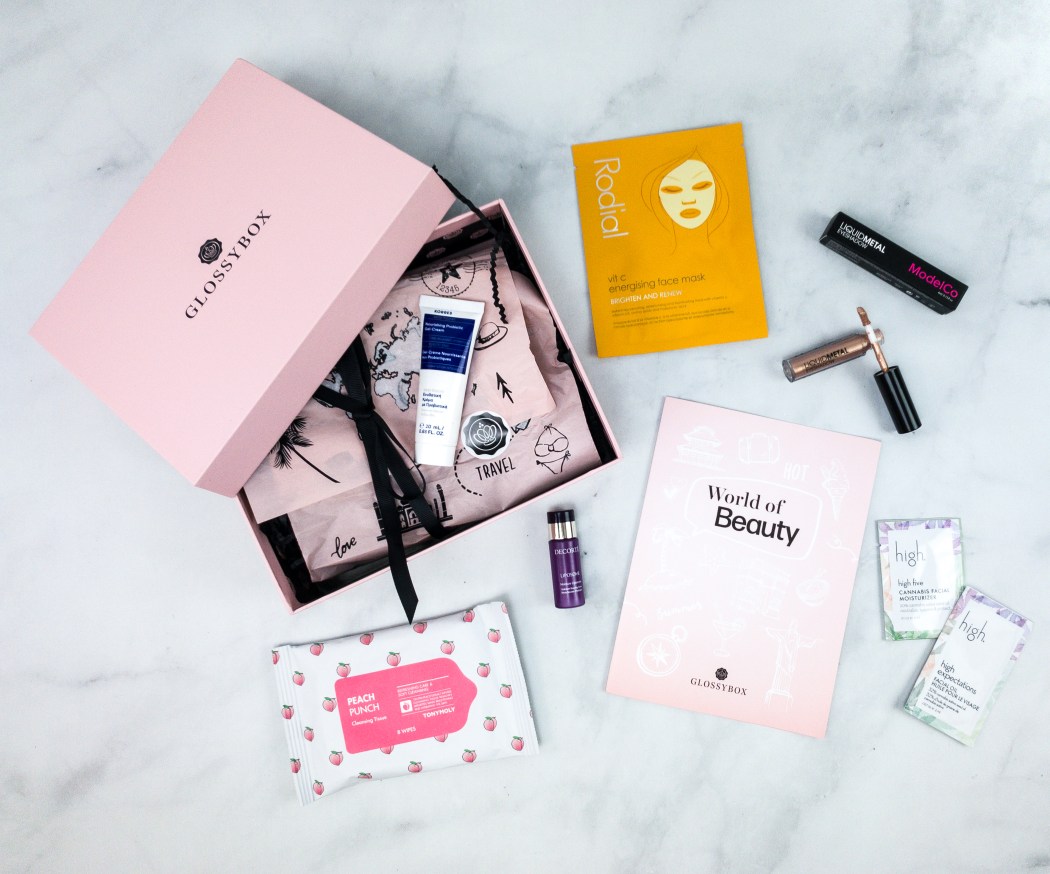 Image from: our review
Why We Love It: GLOSSYBOX UK introduces you to the most exciting brands, well-known and new ones. Get 5 beauty products that are worth over £50! These beauty items are affordable, vegan & cruelty-free! As a subscriber, you get to enjoy 25% off the full range and you'll receive exclusive beauty offers directly to your inbox! Refer a friend and both of you will be rewarded. They'll treat your friends to 20% off their first subscription while you will earn up to £10 in your Glossy credit!
Read our GLOSSYBOX UK Reviews to find out more about this subscription.
Price: Select the plan option of your choice:  1 month-£17.01 , 3 months- £47.37, 6 months – £89.89 or 12- £170.06
---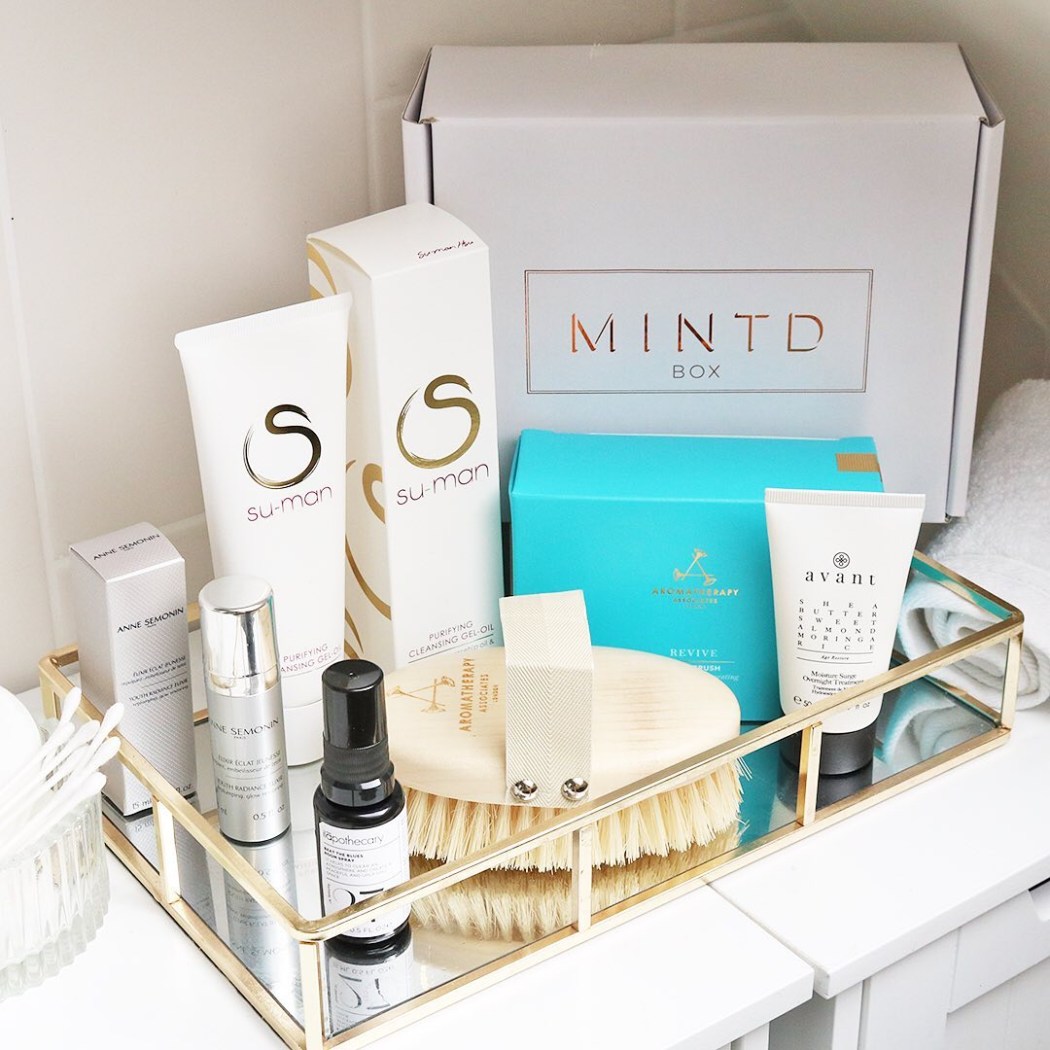 Image from: MINTD Box
Why We Love It: Always keep up with the beauty trends as you subscribe to MINTD Box. They aim to inspire and encourage women from all walks of life to reveal their inner beauty! Discover new luxury beauty brands every month. Each box will give you 4-5 carefully selected full-size items from luxury brands in skincare, makeup, and haircare! These boxes are exclusive and are in tune with global trends. They ensure that all products are tailored to you. You can also earn points by reviewing a product.
See our MINTD Box Reviews for more details!
Price: Choose your plan and receive full deluxe sized beauty products: 3 months £205.50, 6 months £411.00 and 12 months £822.00.
---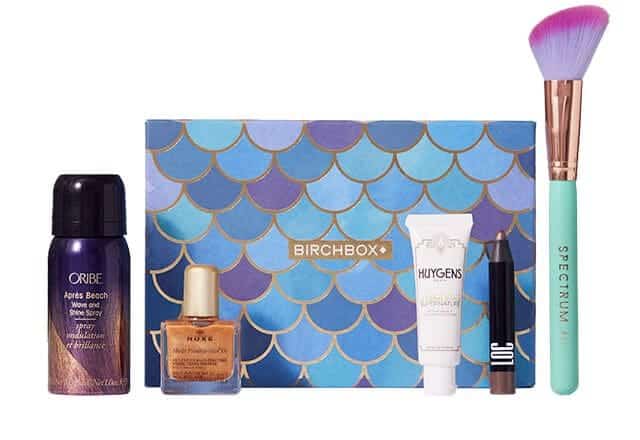 Image from: our review
Why We Love It: Receive a personalized box based on your profile. Birchbox UK lets you try and experience a range of beauty products at home! You'll receive 5 samples and deluxe size beauty products each month. They partner with different brands to give you the best beauty experience like Benefit, Biore, Max Factor, Skin Republic, and more! You'll even receive a special offer via email on your birthday! Subscribe for 6 months in a row and you'll become a Birchbox VIP that will give you extra benefits!
Check out Birchbox Reviews to take a good grasp on this beauty box.
Price: Monthly package with a mix of 5 deluxe samples for £12.15 a month or £62.02 (save £10.88) for 6 months and £126.33 (save £19.47) for 12 month.
---
Image from: Little Known Box
Why We Love It: Little-Known Box gives light to independent and indie brands of beauty products. They offer products that are chosen with wellness in mind and they only feature cruelty-free beauty! You'll receive a box with 5-6 full size or travel size beauty products or accessories every month. They sometimes include bonus items that you can try! These products are best suited for subscribers aged 25+ as they feature many anti-aging and organic products, premium shower gels, body care, skincare, and more!
Deals:
---
Image from: Vertue
Why We Love It: Vertue aims to give subscribers handmade products using only the finest natural organic ingredients that are 100% cruelty-free and eco-friendly. They want to encourage customers to treat themselves or a loved one with safe beauty items. Note that they also use ethical, sustainable, and recyclable packaging on all products. This subscription makes luxury gift sets that are sourced from independent suppliers. Get your fave ones and new items from small or popular brands combined in just one box. Choose from their 8 gift sets available.
See past Vertue Reviews for additional details.
Deal: Get 10% off our bi-monthly subscription or shop products! Use coupon code HELLO10.
---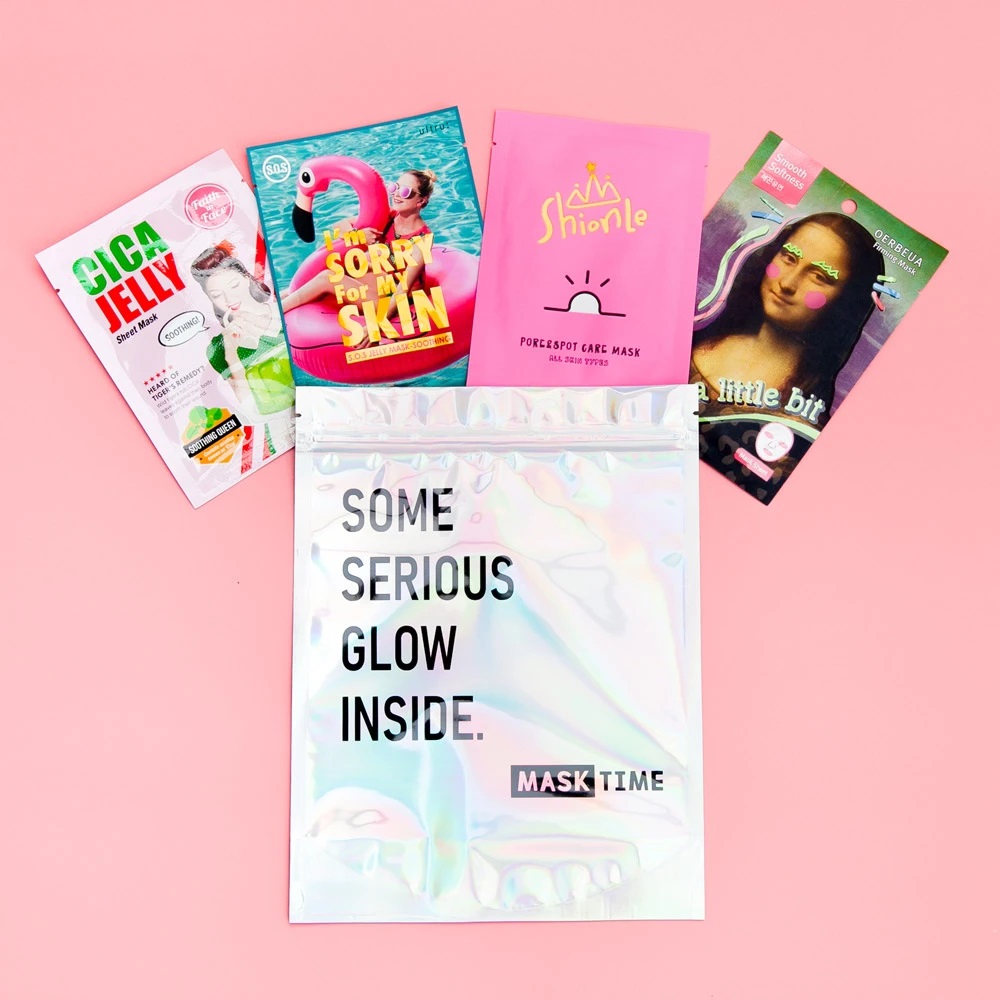 Image from: Mask Time
Why We Love It: Give your skin the care it deserves with Mask Time. Experience new trends in skincare with every mask that they offer. They will deliver high-quality and truly effective sheet masks. Whether you're a mask addict or just a newbie, they have the right mask for your need! Each box includes 4-7 carefully curated sheet masks that you'll receive at your door on a monthly basis. Choose from their Mask Time Subscriptions: Glow Setter, which contains 7 sheet masks, and Glow Starter, which has 4 sheet masks. They also offer sets such as SOS combination skin set that includes 4 essential sheet masks focusing on skin hydration and oil balance, SOS dry skin set, which comes with 4 sheet masks that focus on dry skin issues,  and SOS oily skin set that gives 4 essential sheet masks focusing on oil balance and soothing.
Price: Receive 4 masks monthly on Glow Starter Box for £9.95 and 8-10 on Glow Setter Box for £18.95.
Deal: Get 15% off your first box! Use coupon code LOVEMT15.
---
Image from: RoccaBox
Why We Love It: Test and try the newest beauty products as you subscribe to RoccaBox. Receive a box containing 5-7 full size or deluxe samples from the best beauty brands based on a monthly theme. Prepare to be surprised because each month will be a mystery! Products will be a mixture of skin, nail, perfume, and makeup goodies! Some of the brands they work with are Cetaphil, St Tropez, SportsFX, and more!
---
Image from: theBlacBox
Why We Love It: Pamper yourself with every box from theBlacBox. This subscription is designed for black women. Unbox natural, organic products from upcoming and well-known black-owned brands each month. Receive at least 2 skincare products, 2 hair care products, and 2 beauty products based on your beauty profile. Their priority is to give you beauty products that are tailored to your needs. From your skin tone to hair type, they will consider everything to choose the right product for you! Earn and spend points when you subscribe!
Price: Pay £23 monthly and receive 6 tailored products according to your hair, skin type & skin tone!
Deal: Get 5% off your first payment for your BlacBox subscription. Use coupon code TREATYOURSELF.
---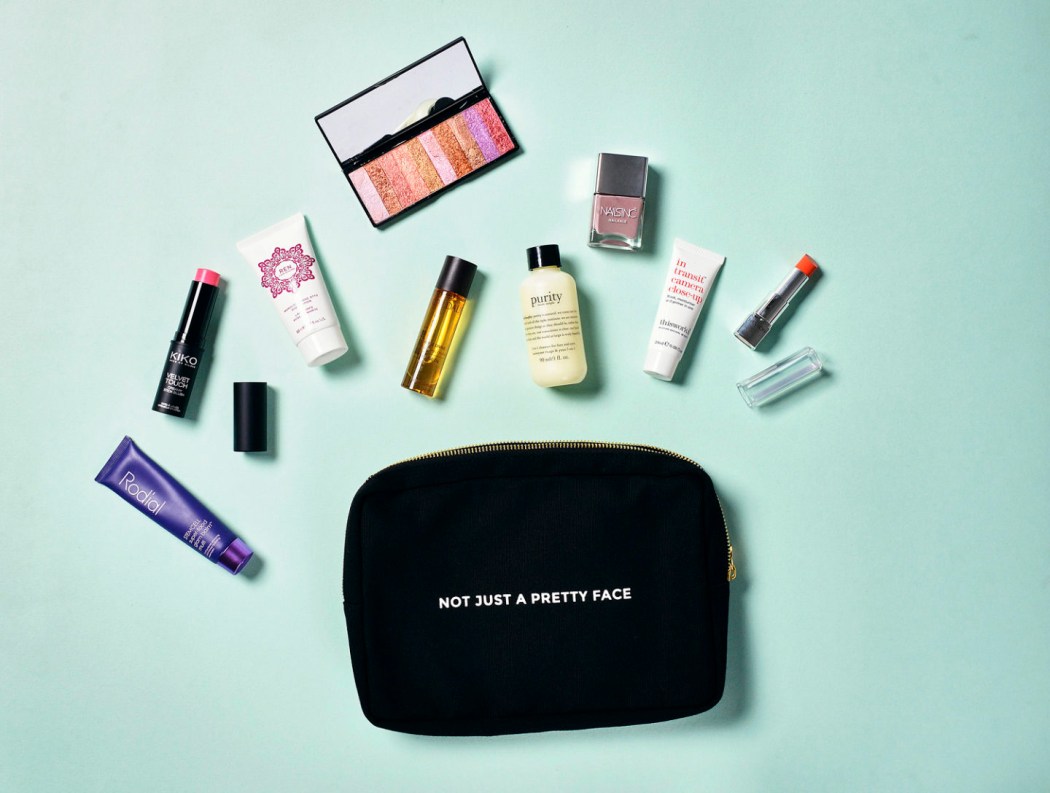 Why We Love It: Latest In Beauty Box gives you all the latest trends in terms of beauty. You'll receive beauty products that are tailored to your needs and preferences by just creating a profile. They will choose from their curated collection of products ranging from skincare, haircare, makeup, bath & body care! They have worked with over 500 brands including well-known ones such as Clinique, Benefit, L'Oreal, and many more to give you the best beauty experience! You can either choose the products that you like to include in your box or just let them choose for you!
---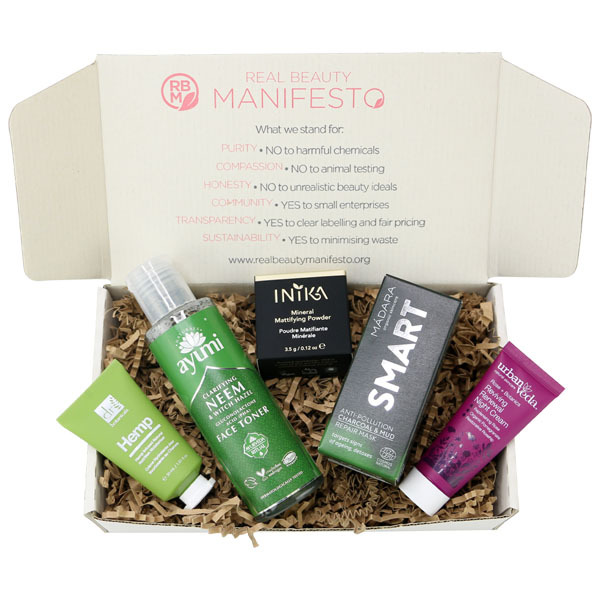 Image from: Lovelula Beauty Box
Why We Love It: Try out different natural beauty products and brands when you subscribe to Lovelula Beauty Box. They offer up to date products like skincare, bath, makeup, haircare, and babycare along with expert personal service and high standards on customer care. They insist on promoting products that have no parabens and definitely no animal testing! Brands are handpicked and tested and use only organic, ethically sourced natural ingredients that are highly effective and free of guilt.
---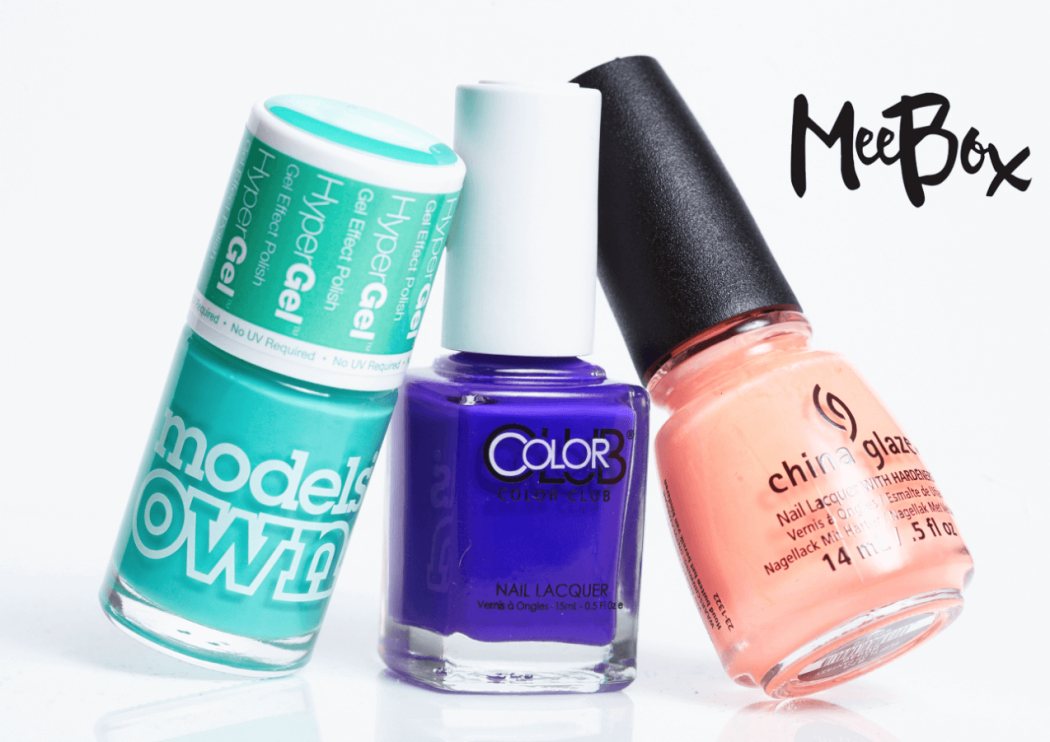 Why We Love It: Be on the trend as you keep your nails looking gorgeous as ever with Meebox. People use nail polish not just for that flashy look but also to strengthen nails. This subscription is founded by 3 best friends who absolutely love nail polish! They'll send you a box containing 3 full-size nail polishes, nail art goodies, tools, and treatments based on a monthly theme! Nail polishes may include a mixture of metallics, soft shades, glittery ones, and many other types. This subscription will push you to try new colors that you will surely love! They partner with different brands that you must be dying to try or brands that you have known already.
---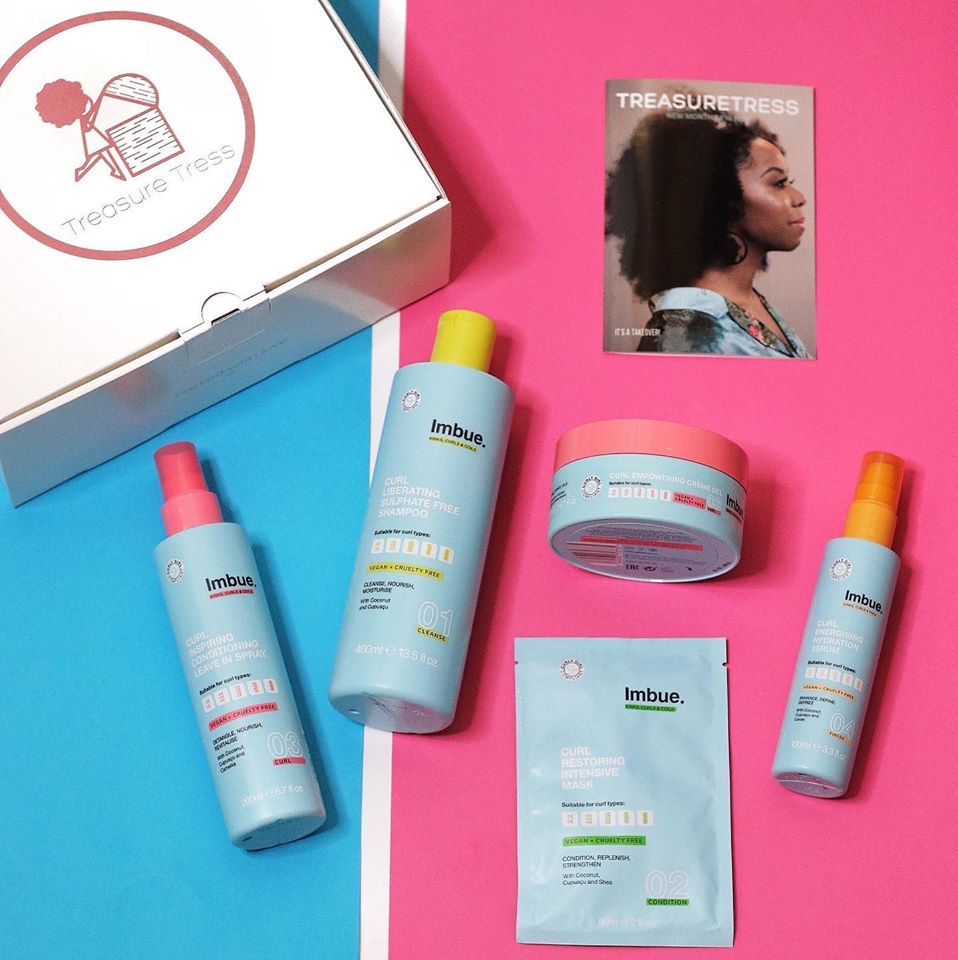 Image from: TreasureTress
Why We Love It: Hair is one of the focus areas when it comes to beauty. Women take care of it like a precious gem. TreasureTress gives the right haircare for kinks and curls. This subscription is designed to give every black woman the care they deserve and this is led by a black woman. Style your naturally textured hair with your favorite hair and beauty products to manage tresses on a monthly basis. Each box is filled with a variety of full-size products, samples, and styling tools.
Price: Fulfill your washday and curly hair care needs by subscribing monthly for £20.
---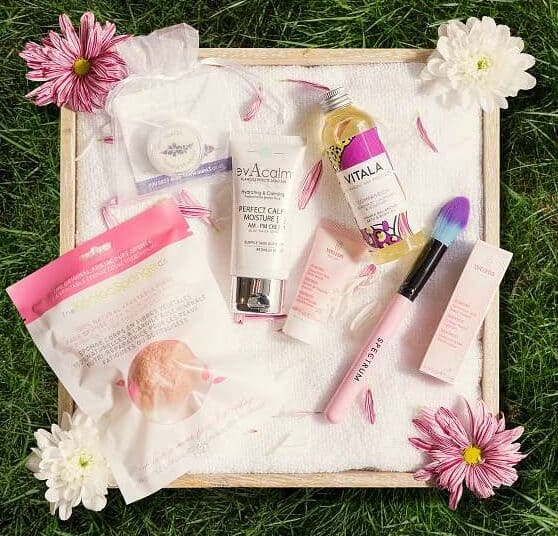 Image from: TreasureTress
Why We Love It: Get skin-friendly, cruelty-free, and ecological products when you subscribe to The VeganKind Beauty Box. You'll only find vegan goodies inside because their aim is to inspire the world to be kind and go vegan. They scour every market to find vegan products so you don't have to! FYI, a portion of sales from each beauty box sold is donated to Animal Free Research UK, a charity that funds research into non-animal product testing. You can also save £5 for your first box! Take a photo and post it on Instagram using #tvkbeautybox and get the chance to win a £50 TVK Supermarket Voucher!
Deal: Get £5 off your first box! Use coupon code VEGAN.
---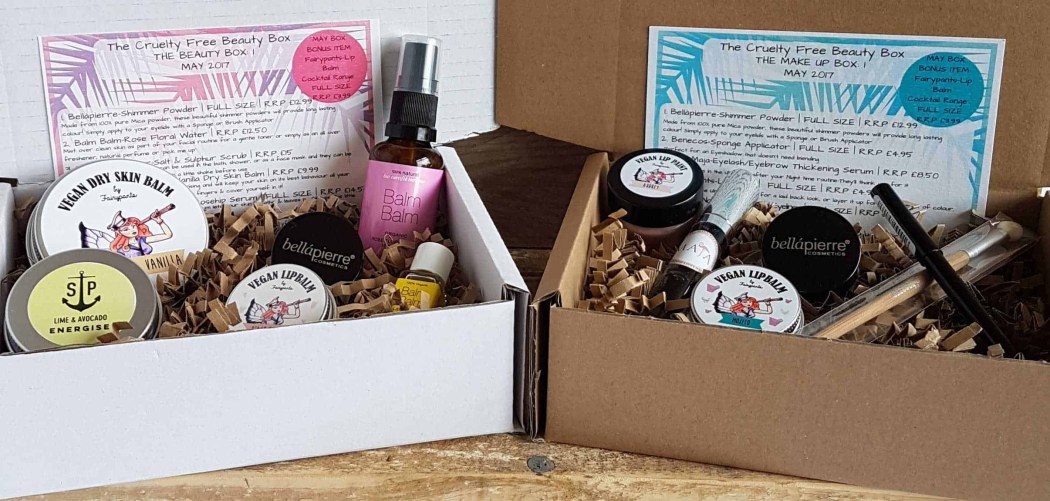 Why We Love It: Get the freedom to choose between 3 different boxes. Freedm Street believes that the use of animals for product testing must be stopped so they find a way to make an impact by promoting this beauty box. Each box is filled with vegan and cruelty-free products such as makeup, skincare, nail care, hair care, bath & body, and more! They come in a variety of sizes too – it can be full-size, travel size, trial size, mini-size, and samples. Mini Box contains 3-6 beauty & plastic-free products, Original Box has 5-8 beauty products, while Deluxe Box includes 7-12 beauty, lifestyle, and snacks! Since they strongly believe that no animals should be harmed, they extended their good deeds to charities like Animal Free Research, One Tree Planted, and Beauty Bank.
---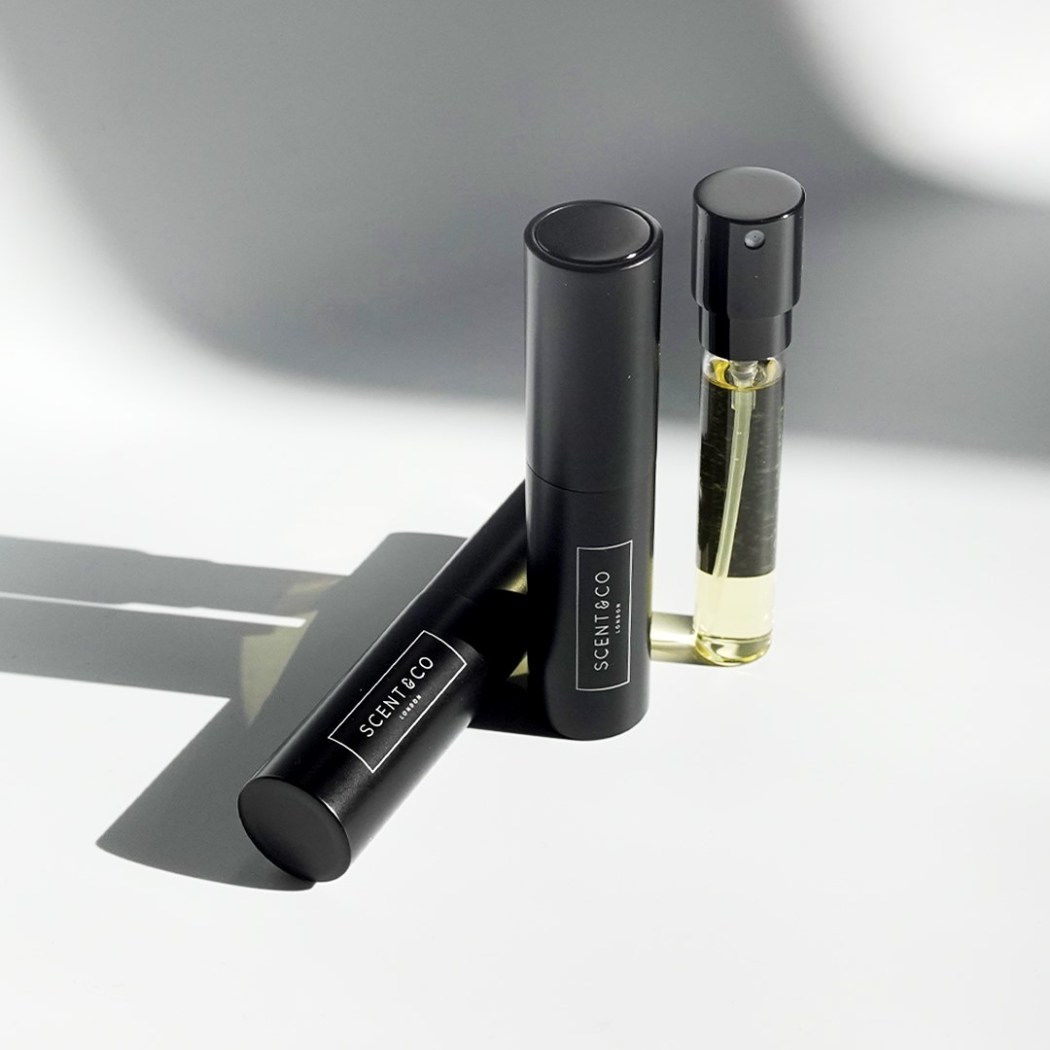 Image from: Scent & Co
Why We Love It: Receive fragrance that you like from over 450 premium and 100% authentic fragrances to choose from with Scent & Co. You have the chance to choose a fragrance or just let their experts handpick the perfect scent for you. These fragrances are enclosed in a 10ml spray bottle that's good enough to last for 30 days. Your first shipment also includes a sleek case for free! Some of the brands that they work with are Giorgio Armani, Hermes, Versace, Burberry, Cartier, and more!
Price: 10 ml of premium fragrance delivered every month for £14.95.
---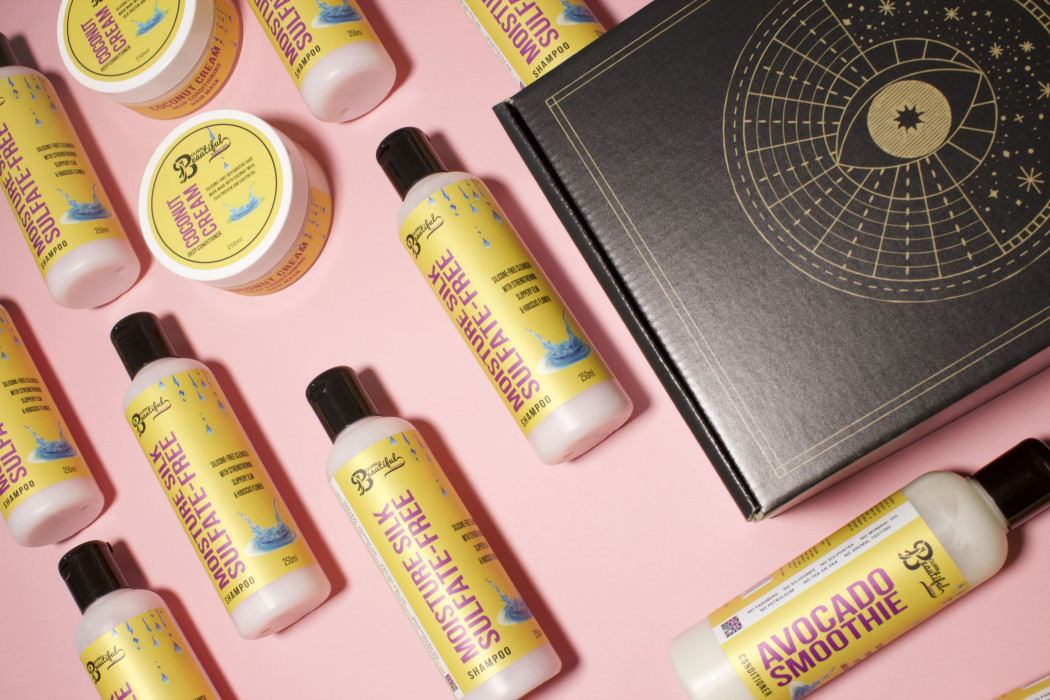 Image from: Odyssey Box UK
Why We Love It: There are different hair care products for different types of hair. Odyssey Box UK offers products that are best for kinky and curly hair founded by a black woman. Avoid hair breakage and damage. Let your hair grow naturally but much healthier and stronger! Give your hair the moisture it needs with Moisture Splash Box. This includes 6 full-size natural products from a Black British haircare brand. These products will help you restore moisture and effectively hydrate every hair strand. Or choose the Untangled Box that contains 5 full-size products from Award-winning Black British brand, Nylah.
---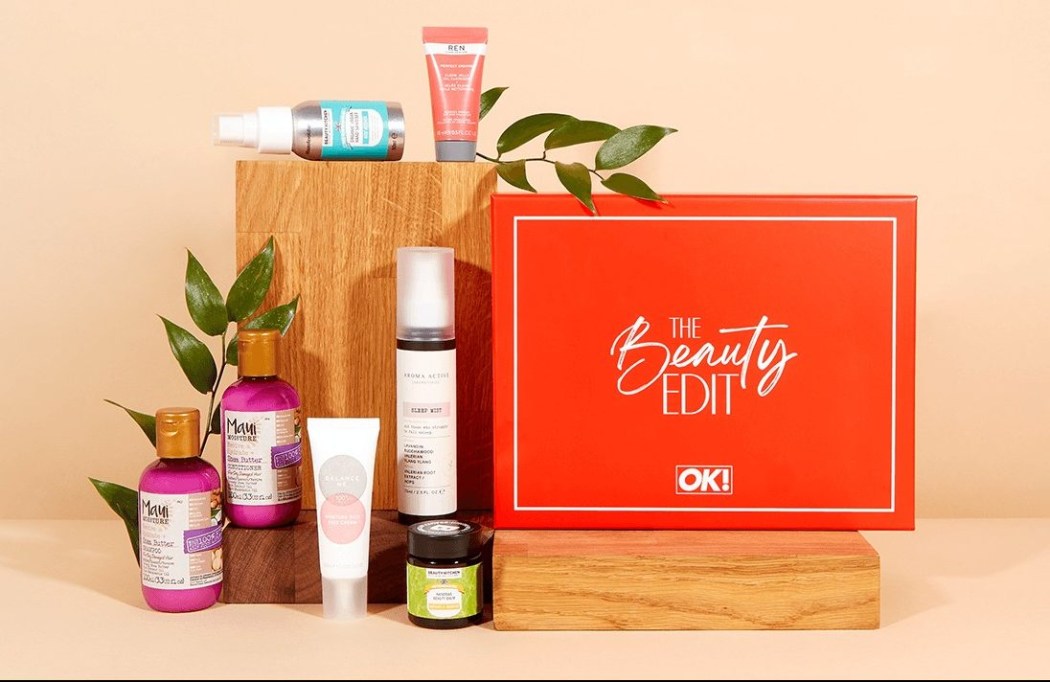 Image from: The Beauty Edit Box
Finally, a beauty box in Canada! Each box contains a full range of mostly full size products, from facial skincare to lipgloss to beauty tools and more. This is the ultimate luxe beauty box in Canada for a fraction of the cost!
Deal: Get 20% off on your first box! Use coupon code SAVE20.
---
That's our list of the best British beauty subscription boxes! Have your favorites made it to the list?
There's more for you to try on our list of all the best subscription boxes in every category!
Say Hello to more Beauty and Skincare Subscription Boxes!