Why do girls love beauty products? Simple, because they want to express themselves and feel confident. If you live in the UK and looking for an easy way to discover the latest beauty trends, then you might need a beauty subscription that ships directly to your home! They'll deliver the thrill of opening a package every month, filled with cosmetic surprises!
These boxes are a fun way to discover new and existing brands as well as beauty items. Plus, they come in different variations too. Some include an assortment of beauty products, including skincare, haircare, and makeup, and some just focus on one. Most boxes also allow subscribers to choose a product they want to receive, while others ask them to create and customize a profile, so they can tailor what they need.
Here, we've gathered the best beauty subscription boxes that ships to the UK! These subscription boxes are also an ideal gift for a beauty-obsessed loved one! From the best brands to new and emerging ones to cruelty-free and vegan products, this list will surely cater to your beauty needs.
Want more boxes that ship to the UK? Check out these UK subscription boxes and subscriptions that ship to the UK!
The Best British Beauty Subscription Boxes!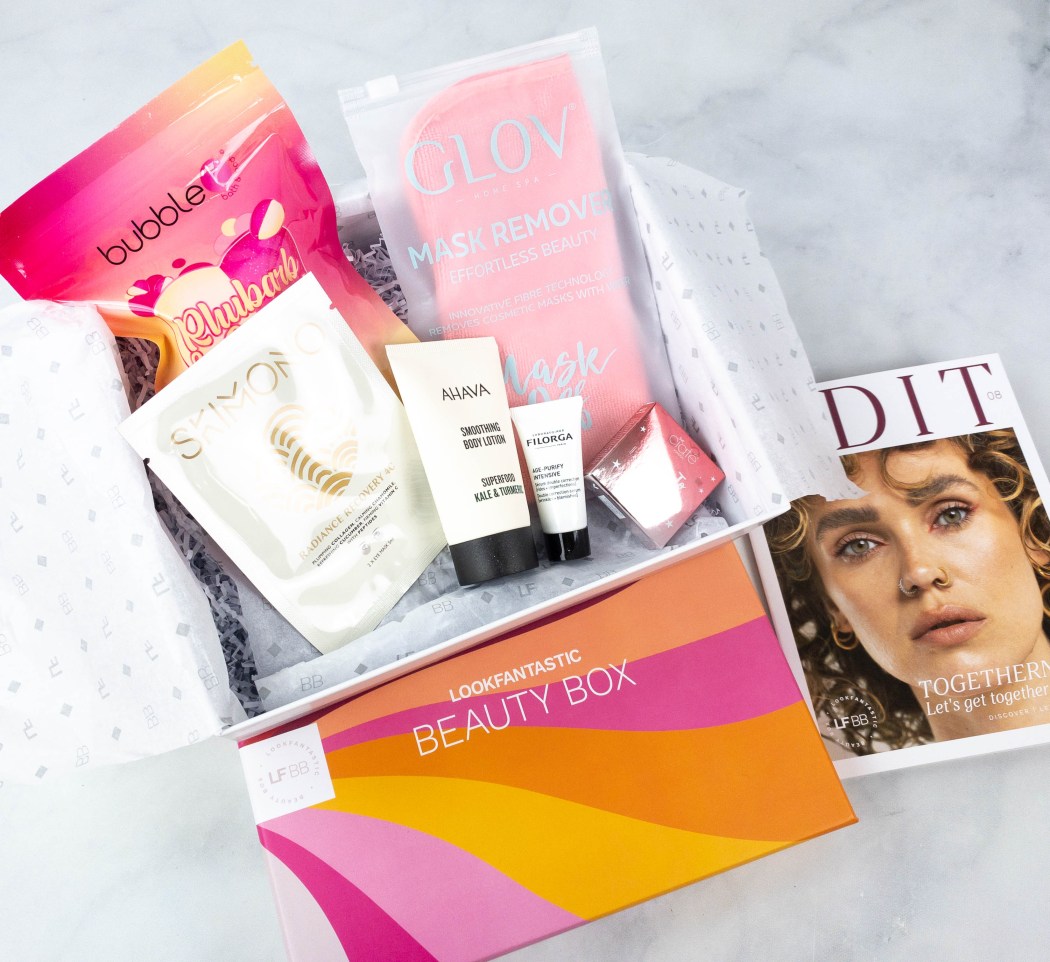 Image from: our review
Why We Love It: If you're looking for something to cater to all your beauty needs, Look Fantastic Beauty Box is the subscription to go! This UK subscription sends 6+ hand-picked beauty products straight to your doorstep, including haircare, skincare, makeup, and beauty tools that are worth over £50. Each box contains products that are carefully hand-selected by the company's beauty experts. This subscription is an introduction to leading beauty brands, as well as new and promising talent. You can get this box for even less on an annual subscription or still pay monthly, which is an amazing deal considering the high-end goodies! Featured brands include Eve Lom, Korres, Philip Kingsley, and Molton Brown.
Check out Look Fantastic Beauty Box Reviews to learn more.
Price: Subscription plan options: Monthly – £15, 3 Months – £43.50, 6 Months – £82.50, and 12 Months – £156.
Deal: Get your first box for $10 on a 3+ month subscription! Use coupon code TREATBB.
---
Image from: our review
Why We Love It: Beauty Pie is a subscription you've probably heard of if you're a beauty enthusiast. It gives you factory-priced, clean, 100% cruelty-free beauty products directly to your door each month – no retail markups, promise! Shop from the world's best beauty labs and receive bang-for-the-bang products ranging from skincare, makeup, haircare, body care to supplements with each box you'll receive. Choose a membership – Beauty Pie (with monthly limits) or Beauty Pie Plus (no monthly limits). They even let you see a pricing transparency breakdown for every product. As a member, you'll have virtual access to some of the best skincare and makeup labs around the world and insider prices too!
See Beauty Pie Reviews for more details.
Price: Beauty Pie membership costs £15 a month, while Beauty Pie PLUS is £59/year, which costs less than £5 a month.
Deal: Get your first TWO months FREE! Deal applies automatically, just visit and subscribe.
---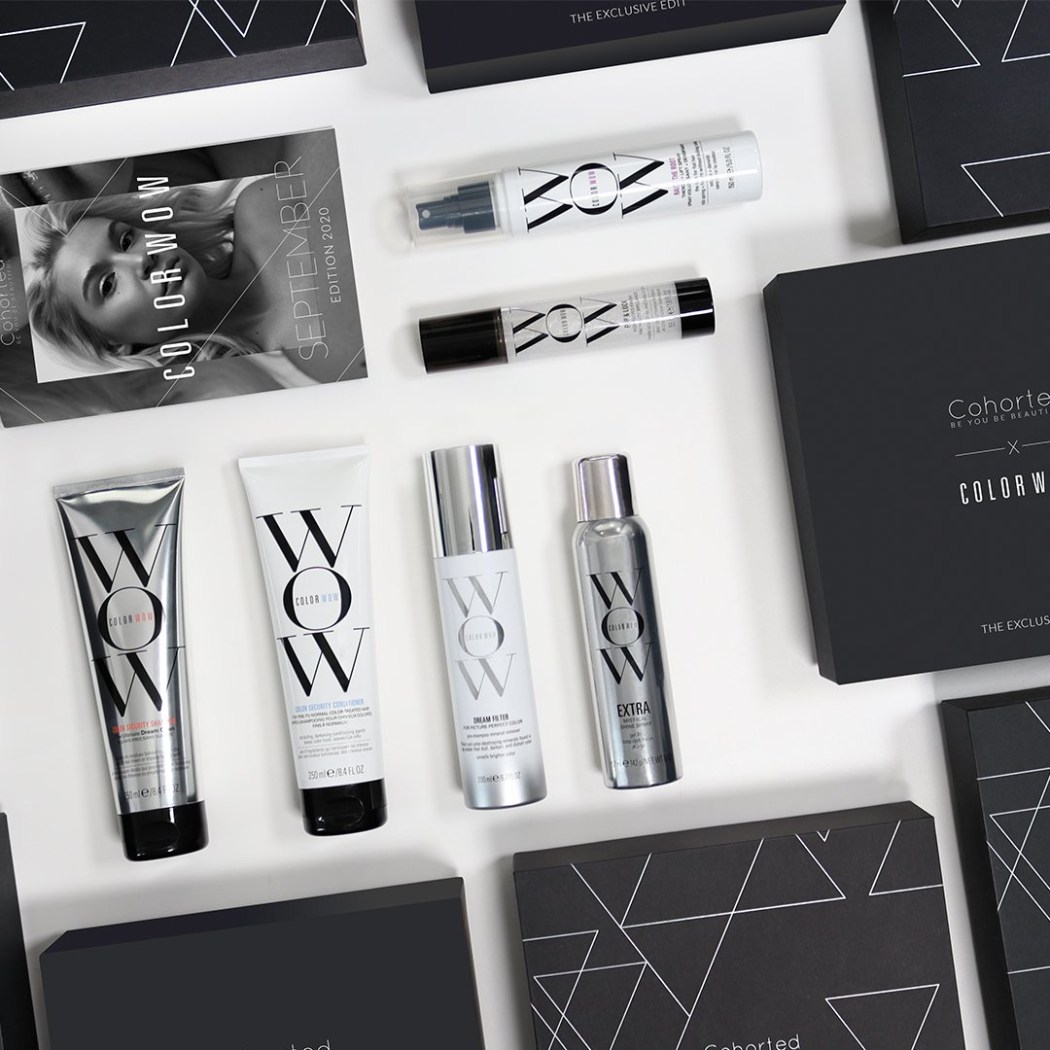 Image from: Cohorted Beauty Box
Why We Love It: With Cohorted Beauty Box, everyone can feel elegantly beautiful. Discover the latest beauty trends and must-try items every month with the help of this subscription box. You'll receive a minimum of six full-sized, hand-picked luxury products in every box, approved by their in-house beauty experts, along with a Cohorted mini-magazine. Your beauty box will contain a secret selection of beauty must-haves, ranging from cosmetics, skincare, haircare to fragrance, enclosed in 100% recyclable packaging. Be you, be beautiful because why not? You deserve it!
Price: Monthly curation of up to 6 premium beauty products delivered monthly for £39.99.
---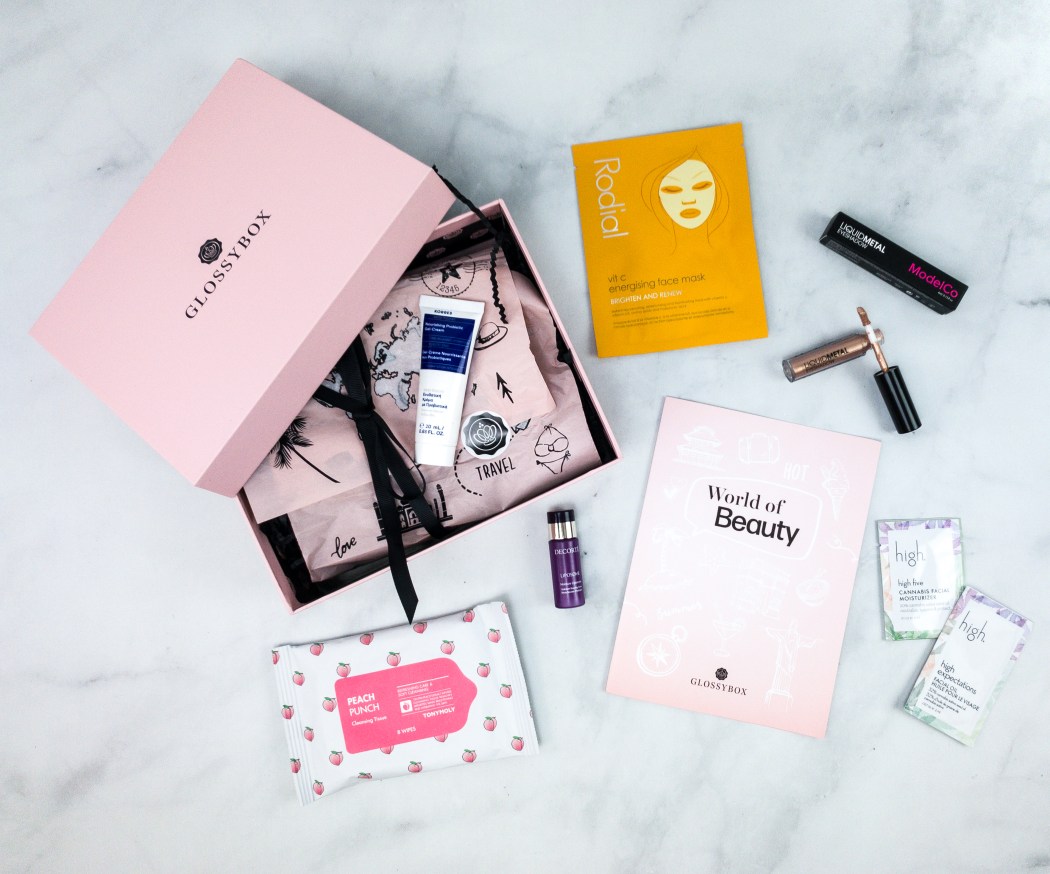 Image from: our review
Why We Love It: Imagine getting all the best luxury samples from top beauty brands! GLOSSYBOX UK even packs beauty samples in a gorgeous themed box every month, making things more exciting for every beauty enthusiast. This subscription is ideal for anyone interested in testing out high-end beauty brands without breaking the bank! Each box is hand-curated by their in-house beauty experts, and it contains 5 beauty samples, including cosmetics, skincare, and hair care products. Subscribers will also receive exclusive deals and discounts, as well as priority access to Limited Edition boxes.
Read GLOSSYBOX UK Reviews to find out more about this subscription.
Price: Select the plan option of your choice: 1 month – £13.25, 3 months prepaid – £38.25, 6 months prepaid – £69, or 12 months prepaid – £132.
---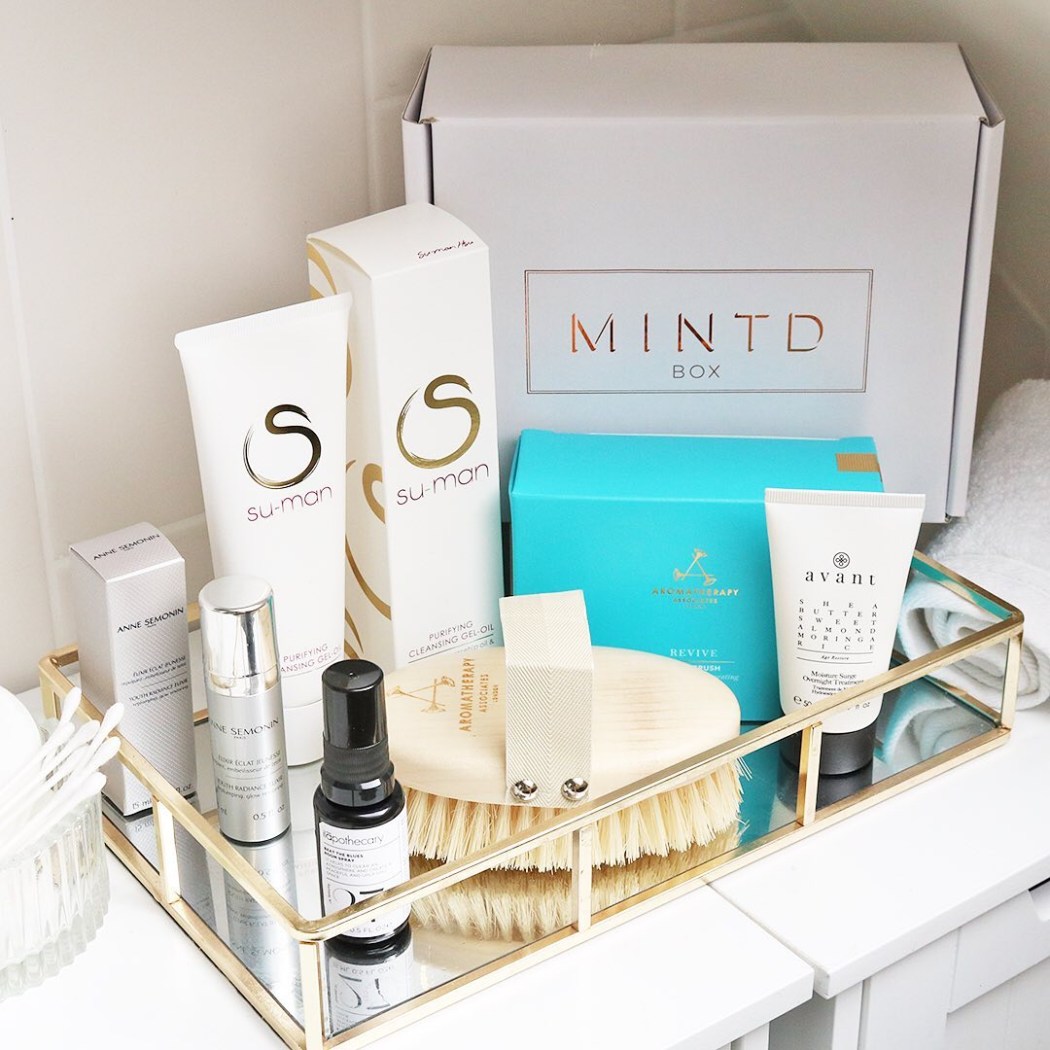 Image from: MINTD Box
Why We Love It: When it comes to the best and most innovative beauty products, MINTD Box is the answer to all your needs. They aim to inspire and encourage women from all walks of life to reveal their inner beauty. Each box is exclusive, and it includes 4-5 full-sized and deluxe-sized items. It's usually themed, which of course, keeps things exciting every month, but what's really impressive is that they curate it in tune with global trends. They work with respected brands to ensure you receive only the best quality of beauty items for your arsenal! Past boxes have included items from Sunday Riley, Oskia London, Farmacy, and Omorovicza.
See MINTD Box Reviews for more details.
Price: Choose your plan and receive full-sized and deluxe-sized beauty products: Monthly £70, 3 months £205.50, 6 months £411.00, and 12 months £822.00.
---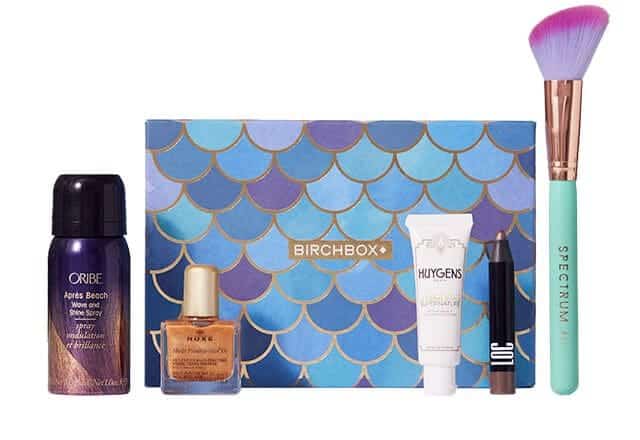 Image from: MINTD Box
Why We Love It: Birchbox UK lets you try and experience a range of beauty products at home! They keep on sweeping subscribers off their feet every month with a selection of 5 samples and deluxe size makeup, skincare, and hair care products (with an occasional full-size item!), plus lots of beauty tips and tricks. They partner with different brands to give you the best beauty experience, including Benefit, Biore, Max Factor, Skin Republic, and more. Boxes are customized to the subscriber's beauty profile, which means they're likely to receive products they can actually add to their beauty routines!
Check out Birchbox Reviews to take a good grasp on this beauty box.
Price: A package with a mix of 5 deluxe samples costs £13.95 a month, or £38.85 for 3 months, £74.75 for 6 months, and £145.40 for 12 months.
---
Image from: RoccaBox
Why We Love It: RoccaBox lets you test and try the newest beauty products monthly to find your new beauty faves! This deluxe beauty subscription delivers the hottest and most talked about beauty products from premium and leading beauty brands directly to your door. Receive a box containing an assortment of 5-7 full-size or deluxe samples from the best beauty brands, including expert-approved skincare, nailcare, perfume, and makeup goodies! Some of the brands they work with are Cetaphil, St. Tropez, SportsFX, and more.
Price: Monthly subscription is £15. 3-month subscription is £42, 6-month subscription is £78, and 12-month subscription is £144.
---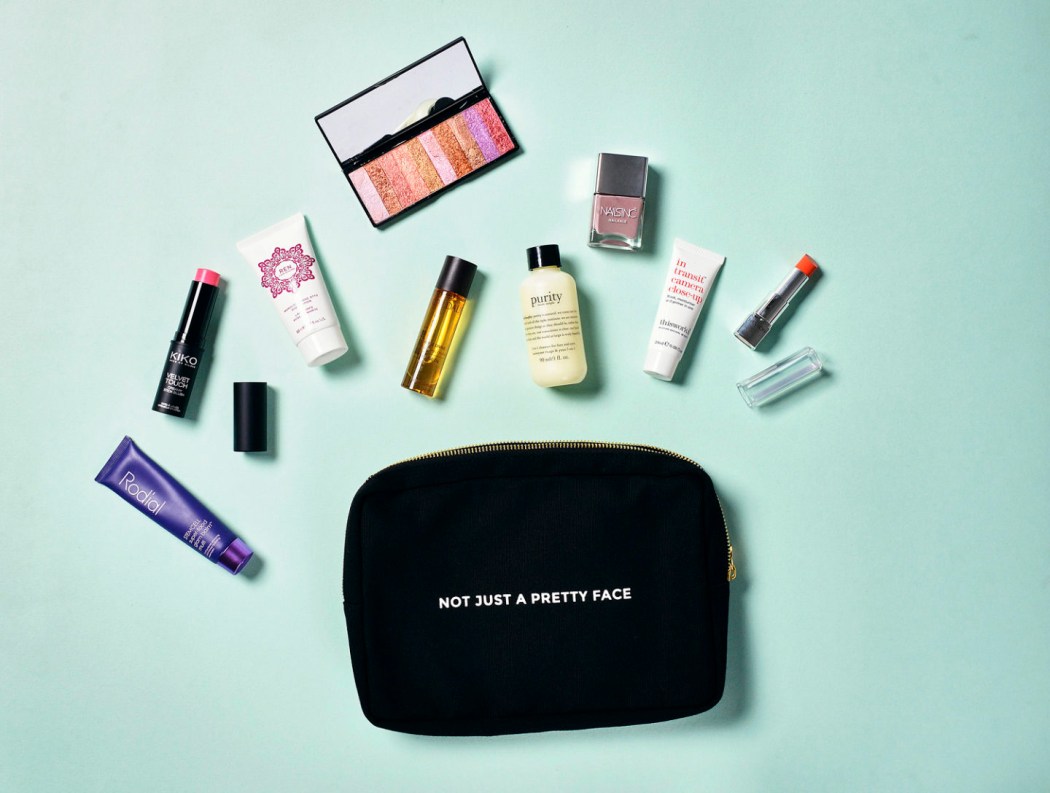 Image from: RoccaBox
Why We Love It: Latest In Beauty gives you all the latest trends in terms of beauty. This subscription gives you full control over what comes in your box. All you have to do is choose six items from their catalog of beauty products, ranging from skincare, haircare, makeup, bath & body care, with new products added every month. It's entirely up to you, and they'll just put the box together for your beauty ritual needs. To provide you with the finest beauty deals, they've collaborated with over 500 brands, including well-known names like Kiko Milano, DHC, L'Oreal Paris, St. Tropez, and others. There will be no more unwanted products in your box since they will deliver what you want and need at your convenience!
Price: Build your own LIB box starting at £12.95 a month, plus £3.95 postage & packaging.
---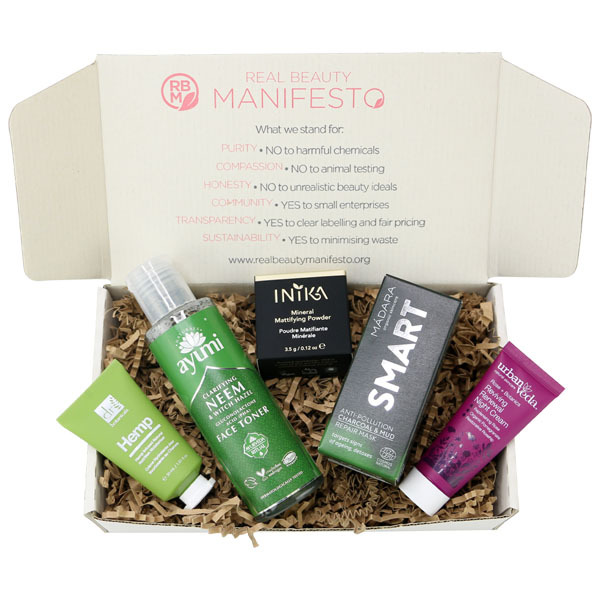 Image from: Lovelula Beauty Box
Why We Love It: With Lovelula Beauty Box, you can try out different natural and organic beauty products and brands every month. This eco-friendly beauty subscription offers up-to-date products like skincare, bath, makeup, haircare, and babycare, along with expert professional service. Each month includes a selection of samples, trial, and full-sized products, made using only organic, ethically sourced natural ingredients that are highly effective and free of guilt. They also insist on promoting products that do not include parabens, SLS, or animal testing!
Price: Monthly recurring is £14.49. Save 5% on a 3-month plan, 10% on a 6-month plan, and 15% on a 12-month plan.
---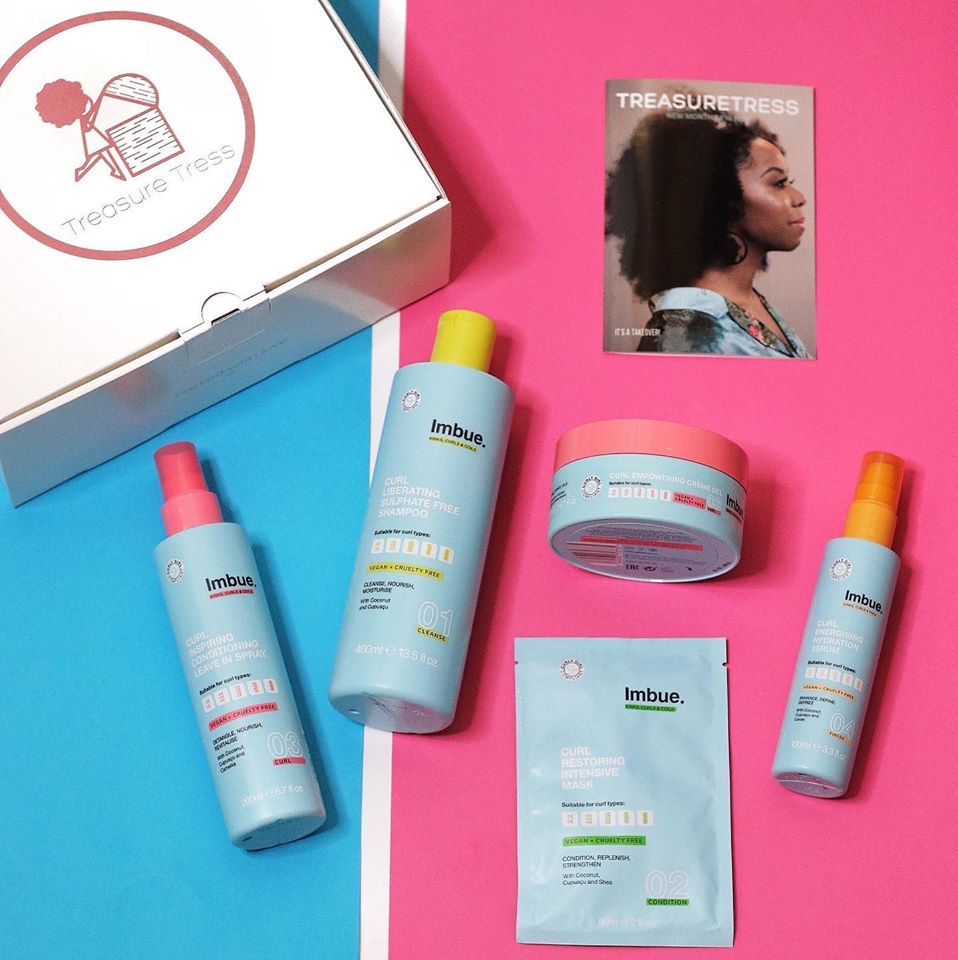 Image from: TreasureTress
Why We Love It: TreasureTress removes the hassle of taking care of kinks and curls with just the right products to use! This Black-women-owned subscription provides every woman of color with the haircare she deserves. They will deliver a full wash day routine in a box, and everything is made specifically for curly hair types. Each box contains a variety of full-size products, samples, and styling tools. Style your naturally textured hair with your favorite hair and beauty products to manage tresses every single day!
Price: Fulfill your washday and curly hair care needs by subscribing monthly for £20.
---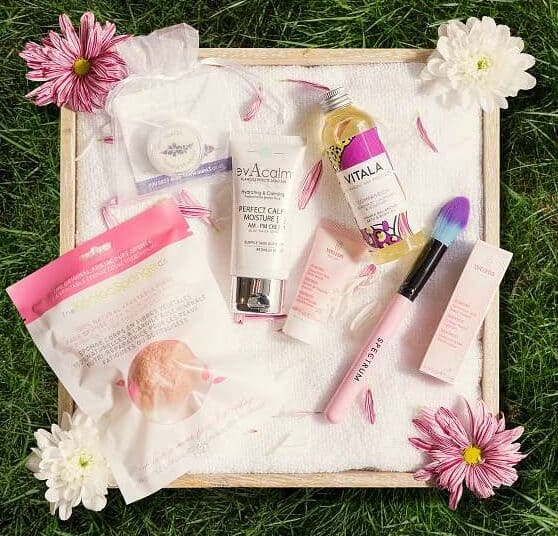 Image from: TreasureTress
Why We Love It: Get skin-friendly, cruelty-free, and ecological beauty products with every box from The VeganKind Beauty Box. They scour every market to find vegan products to include in the box, so you don't have to search anymore! You'll only find vegan goodies inside because they aim to inspire the world to be kind and go vegan.  Each box includes a mix of skincare, cosmetics, and beauty products, delivered to your door every two months. A portion of the proceeds from each beauty box sold goes to Animal Free Research UK, a nonprofit that sponsors non-animal product testing research. Past brands featured include Mrs. Tilly's Dr. Botanicals, Zero Waste Club, and more.
Price: A mix of skincare, cosmetics, and beauty products deliver every two months for £18.95.
Deal: Get £5 off your first box! Use coupon code VEGAN.
---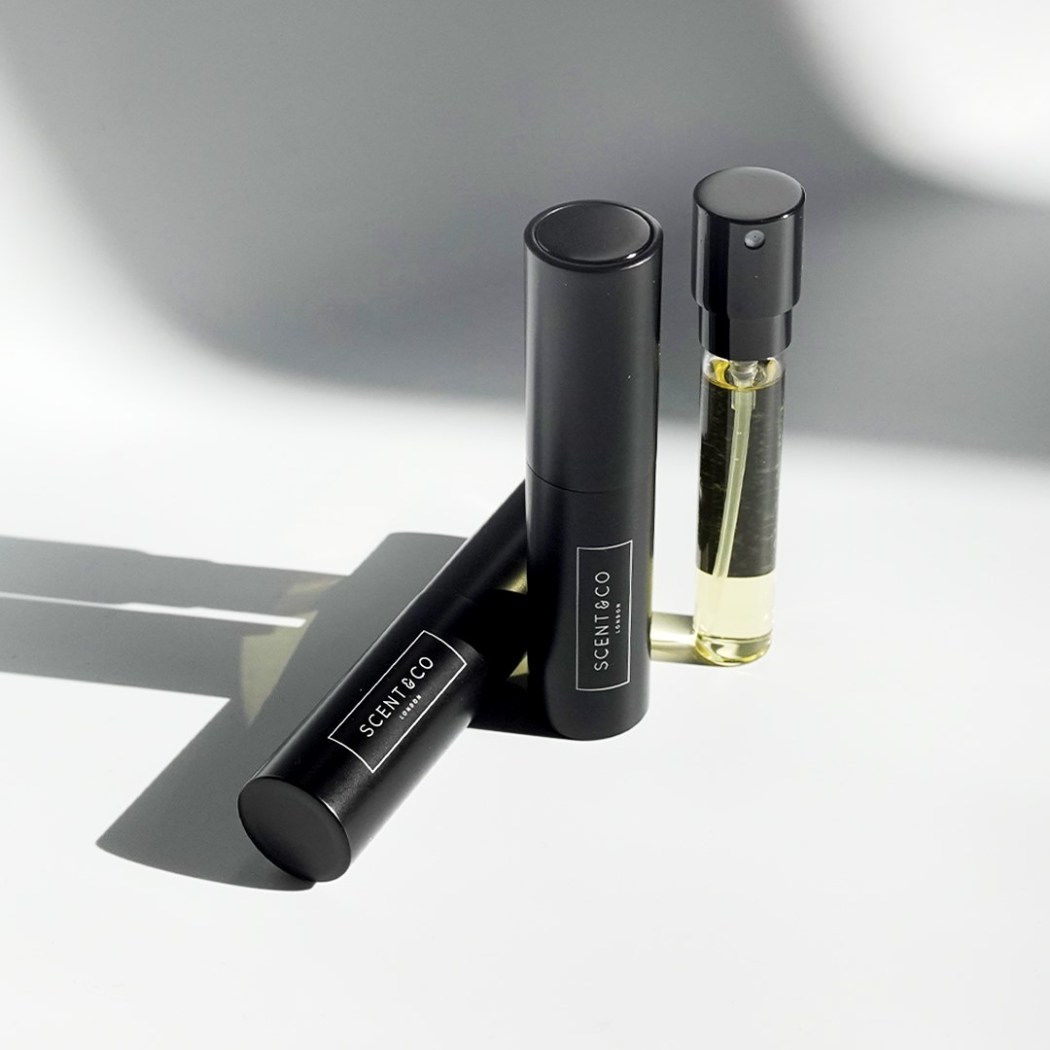 Image from: Scent & Co
Why We Love It: Scent & Co is a fragrance subscription that will help you find your next favorite scent from their collection of over 450 premium and 100% authentic fragrances. They'll let you try out scents before committing to full-sized perfume bottles. You have the chance to choose a fragrance or let their experts handpick the perfect scent for you. Every month, you'll receive a fragrance of your choice, enclosed in a 10ml spray bottle that's good enough to last for 30 days. Your first shipment will also include a sleek protective case for free!
Price: 10 ml of premium fragrance delivered every month for £14.95.
---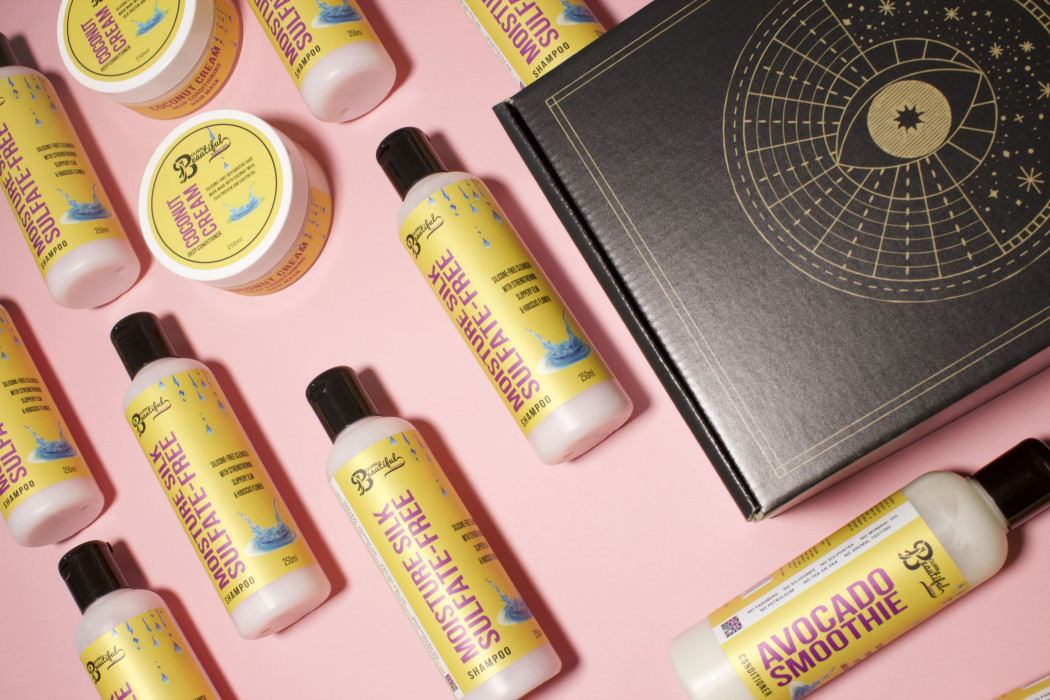 Image from: Odyssey Box UK
Why We Love It: ODYSSEY BOX UK offers the best plant-powered, ingredient-conscious products for kinky, curly, and coily hair. Founded by a Black woman, this subscription is curated to avoid hair breakage and damage while letting your hair grow naturally, much healthier, and stronger by providing 4 luxury plant-based haircare products from Black-owned curl care brands. Delivering bi-monthly, they carefully handpick each product to help you restore moisture and effectively hydrate every hair strand so you can easily manage your curls. They also offer exclusive discounts for subscribers and, most importantly, a positive wash day experience!
Price: Bundles start at £50.
---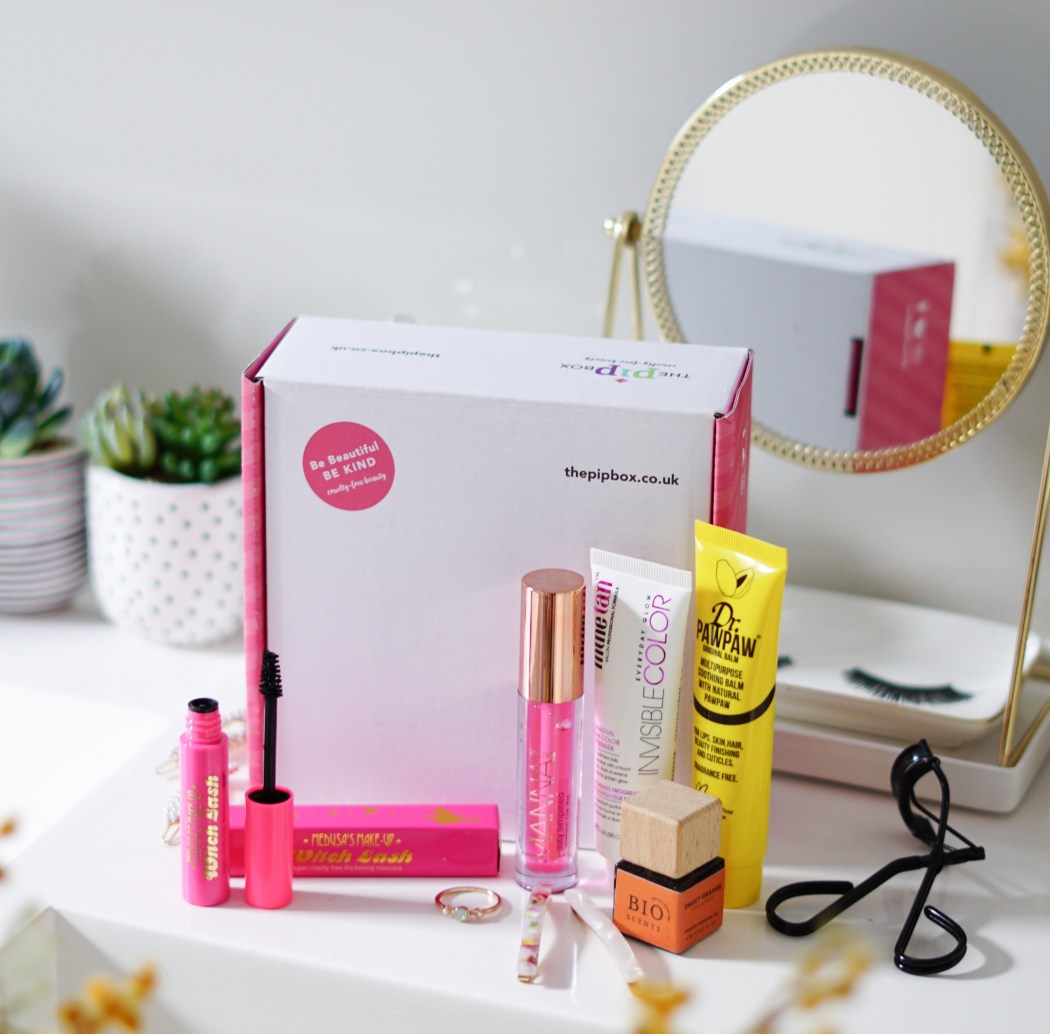 Image from: The Pip Box
Why We Love It: The Pip Box believes that no one should suffer in the pursuit of beauty. Therefore, all the beauty products that they offer are 100% cruelty-free and vegan! Every month, you'll receive 5 beauty items with a selection of makeup, skincare, haircare, and bath & body care. The box contains over £55 worth of products from well-known and up-and-coming brands, with one full-sized makeup item included in every edit. Also, for every box sold, they donate to a charity. Past brands include Aveda, Murad, Weleda, Noughty, and more.
Price: Get cruelty-free beauty for £25.99 a month.
Deal: Get 10% off on monthly subscription plan! Use coupon code HELLOSUB1.
---
That's our list of the best British beauty subscription boxes! Have your favorites made it to the list?
There's more for you to try on our list of all the best subscription boxes in every category!
Say Hello to more Beauty and Skincare Subscription Boxes!