There are many subscription boxes that can help us to achieve the goal of having a beautiful, clean, and cozy homes! From decorations to cleaning supplies, to housewares and tools, we definitely have to keep and use them to keep our homes looking clean, bright, and beautiful. A beautiful home with a relaxing atmosphere is what you would want to arrive to after a long tiring day outside!
We let our readers decide on what to include on the list of best home & decor subscription boxes, and here are the boxes that they believe will help them achieve their goals of home beautification!
The Best Home & Decor Subscription Boxes As Decided By Our Readers!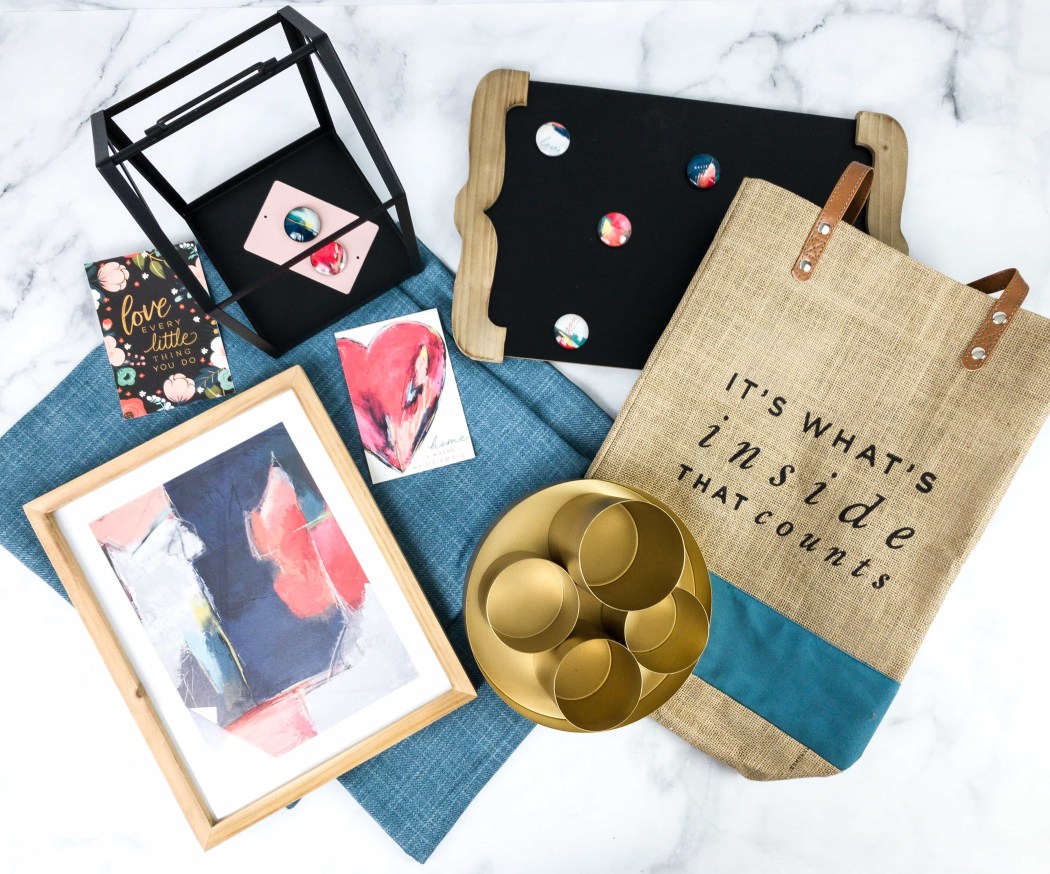 Image from: our review
Hands down – the best box I receive! Lisa T. Beauty delivered each season with the power to bring out anyone's natural creativity. – Rene

Decocrated is such a fun home decor subscription box that provides an opportunity to step out of your style comfort zone without fear of going too far. The best part is that they send you a new box for every season and there are several items that can be up year-round. The boxes often compliment each other, too! AND they now also offer holiday add-on boxes, so you can easily stay up-to-date with the latest style trends and keep your home on point for every special holiday. – Sarah W
Excellent customer service, great online community, decor is good quality and trendy! Also, the shipping/packaging is superb! – Klueney

Great home decor with items that coordinate well with most styles and great groups available that share ideas on how to use/style the items – Marcy

Honestly, my home is special and up-to-date because of this box! – Sophie

It has totally transformed my home into a more welcoming and sophisticated looking place without spending an arm and a leg. – Andrea S

I love this subscription. I can't wait to get my next box and decorate for the next season!!! – Memphislisab
What You Get: Each quarter, Decocrated sends a box filled with a hand-picked selection of home decor that goes with the season, making your home feeling fresh and works with the pieces and decors you already have, and at the end of each year, it'll look like you're a seasoned decorator as everything from the boxes comes together, and you'll have a whole-home collection!
See past Decocrated Reviews to learn more!
Price: You can get the subscription for $79.99 each quarter, but if you subscribe annually, you can save 10%, shipping included.
Deal: Get $15 off on quarterly or annual subscriptions! Use coupon code HELLOSUB15. Valid to new subscribers only!
---
Image from: our review
OH. MY. GOSH. I cannot say enough great things about Grove! I am 100% sold on this company. I love the wide range of products they offer and I love their great prices! Customer service is fantastic as well. Best subscription of ANY kind I've ever taken part in. Michelle

Cleaning supplys aren't always the most fun, but necessary. I enjoy the discounts and free gifts as well. -Sarah

Good sustainable products, monthly box. Friendly, helpful staff. – Statue86

Love that it has such clean home products. – Nancy
What You Get: Grove Collaborative allows you to pick your favorite high-quality cleaning and household supplies, the exact items that you only need. You can also set up a customized schedule for the shipment either. This eco-friendly subscription carries a variety of brands, in the likes of Method, Mrs. Meyers, Seventh Generation, Preserve, and more, they even have their own house brand. They're also a certified B Corp, which means that they meet certified standards for prioritizing social, environmental, and community well-being!
Head on to our Grove Collaborative Reviews and see more about this amazing subscription!
Price: VIP membership is $19.99 a year. Sign up and get a 60-day free trial.
Deals:
---
Image from: our review
What You Get: Discover the interesting world of plants with The Plant Club! Each month, you will receive a houseplant variety, and they also come with cute containers and accessories, and the subscription lovingly packs everything you need to easily assemble and care for your plant. Even during the cold season, the boxes are winterized!
Read The Plant Club Review to know more!
Price: You can subscribe for $39 each month, or get the 3, 6, or 12 month pre-paid subscriptions and save more!
---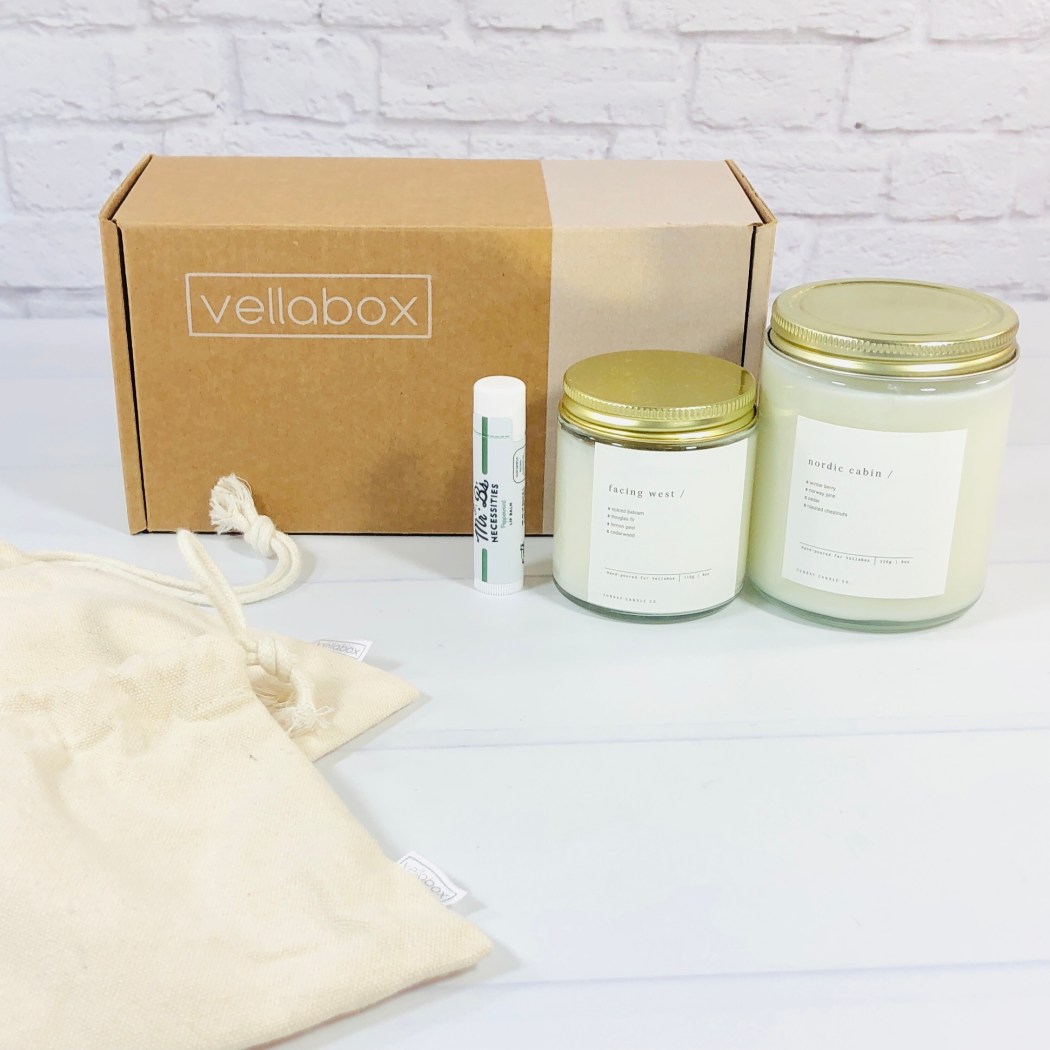 Image from: our review
my favorite go-to gift for really anyone or any occasion! – Lydia

beautifully curated artisan candle box. every month I am blown away by the quality and design in this box! – Lydia
What You Get: With scented candles from Vellabox, you can elevate any corner of your home! This candle subscription offers artisan-made candles with lead-free wicks and is scented with premium fragrance oils that give a long-lasting aroma. Not only you be getting candles, but you are also introduced to an American artisan featured each month. Choose from 3 different candle sizes – The Lucerna Box (one 4 oz candle), The Ignis Box (one 8oz candle), or The Vivere Box (one 8oz and one 4oz candle). Other than the candles, you'll also get a surprise gift! With just a strike of a match, you can create a perfect ambiance for a cozy living!
Go to Vellabox Reviews to take a good grasp of what this subscription is all about!
Price: The Lucerna Box (one 4 oz candle) is priced at $10/month, The Ignis Box (one 8oz candle) is at $20/month, and The Vivere Box (one 8oz and one 4oz candle) costs $30/month.
Deal: Get $5 off any purchase! Use coupon code HELLOSUB5.
---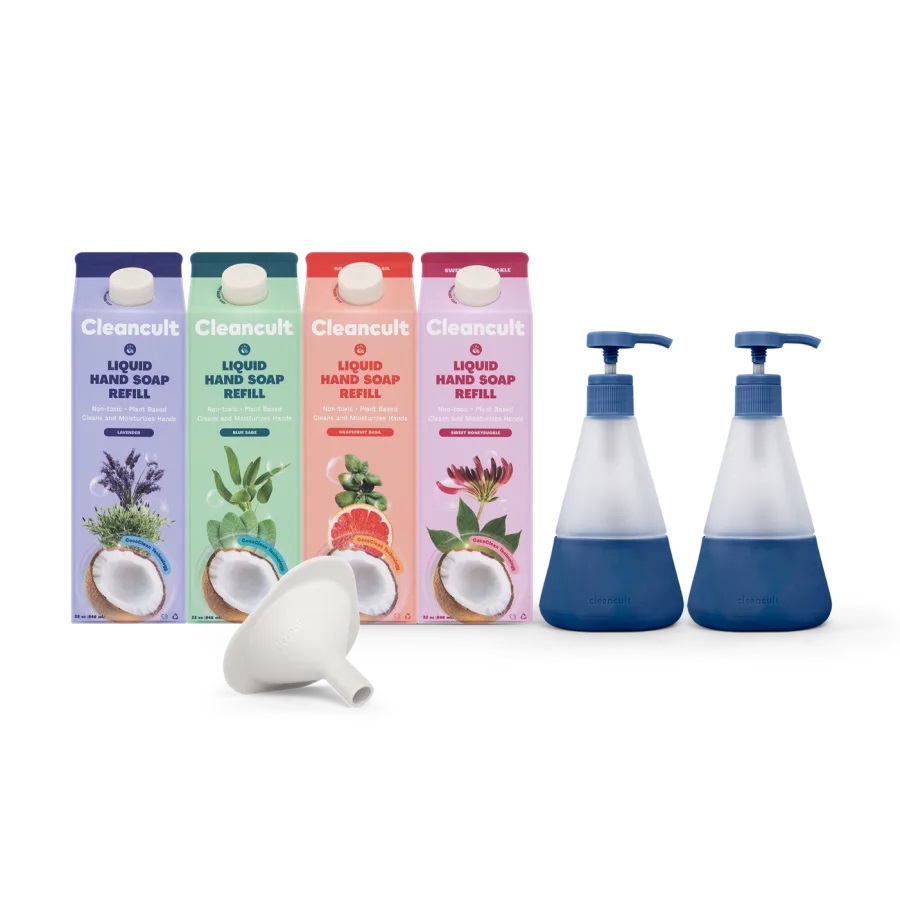 Image from: our review
What You Get: Minimize or completely eliminate the use of plastic and reduce plastic wastes big time with the use of products from Cleancult! They provide stylish and shatter-resistant glass bottles, and they also have an easy refill system so you can use your hand soaps, laundry soap, hand sanitizer, and soap tablets with ease! Also, the products are made from real and non-toxic ingredients that actually work!
See our Cleancult Reviews to know more about this subscription!
Price: The complete home bundle is $89.99 and the complete home refill bundle is $49.99. Vessels can be ordered separately for $14.99 each. Refills range from $4.99 – $9.99. You'll get free shipping on 4 or more glass holders or 3+ refill cartons.
Deal: Save 20% your first bundle! Deal applies automatically, just visit and subscribe.
---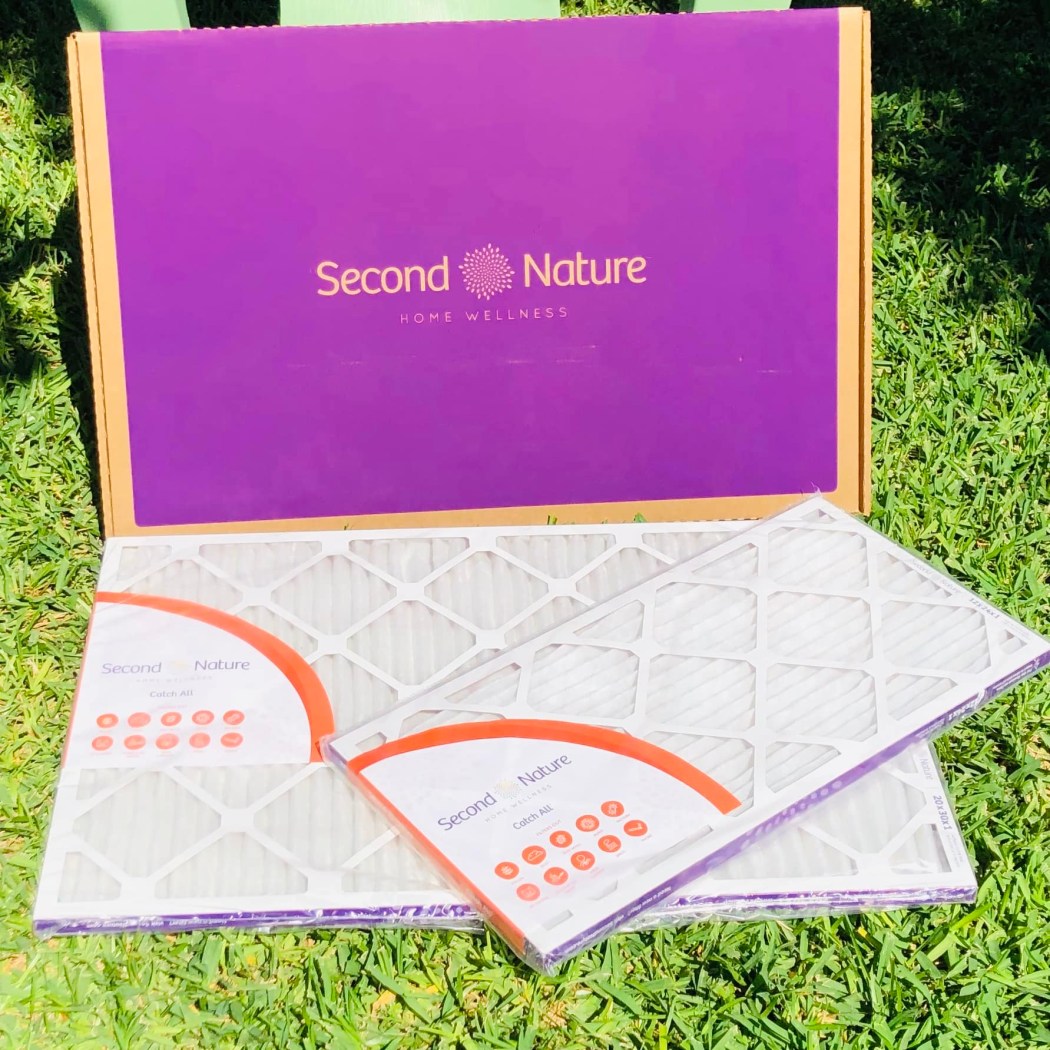 Image from: our review
What You Get: Clean air will definitely give you clean thoughts, and feeling! You can give your home the love it needs with Second Nature! Subscribe to their very convenient air filter subscription, and get the high-quality filters you need, right when you need them, and get the help you need to protect your family as well from air-borne diseases!
Read the Second Nature Review for more info!
Price: Price for Catch Some (Merv 8) starts at $16/filter, Catch More (Merv 11) starts at $20/filter, and Catch All (Merv 13) starts at $24/filter. Shipping is free.
Deals:
---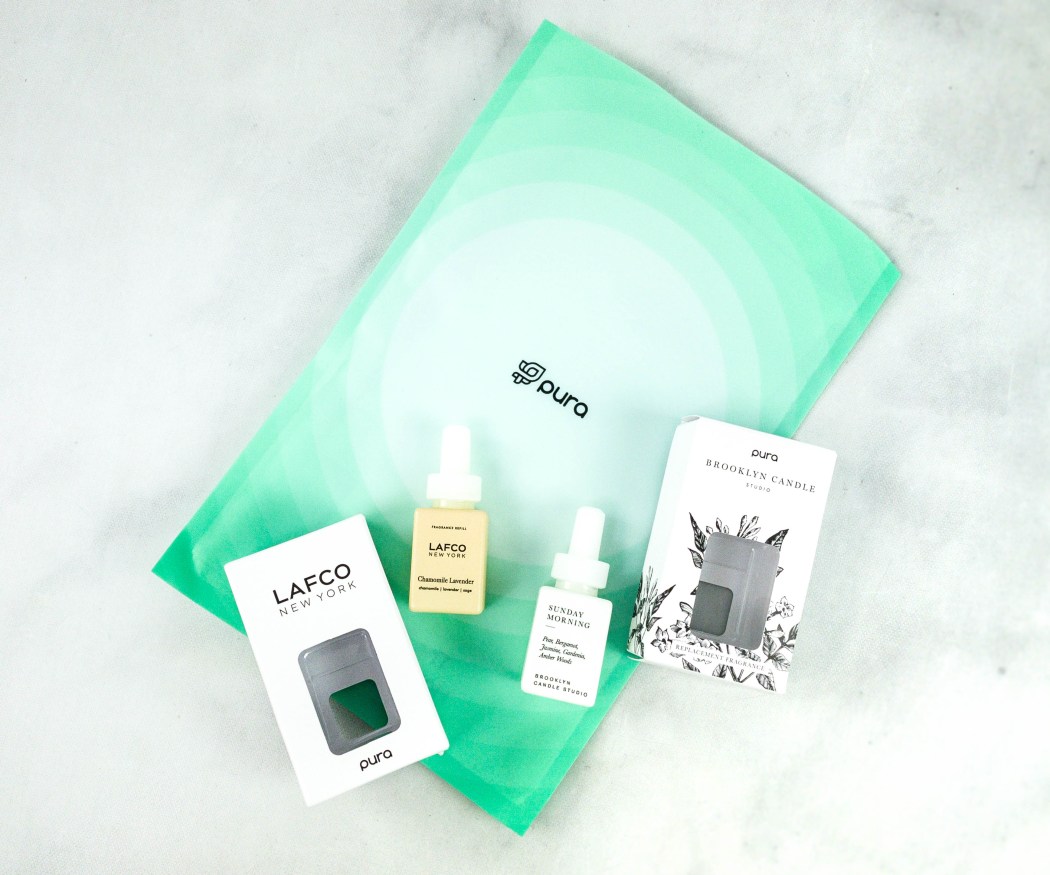 Image from: our review
What You Get: A fragrant home is a welcoming home. Pura is the right tool to live by it! This monthly subscription offers a smart way to keep your home smelling fragrant all the time. The Pura Smart Device ($44) is a scent dispenser and you'll purchase or subscribe toh premium designer-grade fragrances made from clean, pure, fresh, and quality ingredients – safe for you and your home, pets, kids, and the environment too! What makes this subscription interesting is that it dispenses scents at the intensity and schedule you choose, all with few taps from your phone! Subscribe and save 30% on any fragrances you choose and receive exclusive deals and offers before anyone else!
To know more, visit Pura Reviews.
Price: Get the smart device for $44. Fragrance range from $12-$20. Shipping is free for 2 or more fragrances.
Deal: Get 15% OFF your first box! Use coupon code HELLOSUB.
---
Image from: our review
What You Get: Add vibrant colors and amazing fragrances to your home with fresh flowers from Enjoy Flowers! Each month, receive fresh and beautiful flowers and you can choose from the following subscription styles: Signature, Farm Fresh, or DIY, then decide on your bouquet size and delivery frequency. Just wait for the beautiful blooms to arrive at your door, ready for your vase, and last long too!
Check out Enjoy Flowers Reviews to see more!
Price: The Farm Fresh and DIY collection start at $44.10, while the Signature blooms start at $53.10.
Deals:
---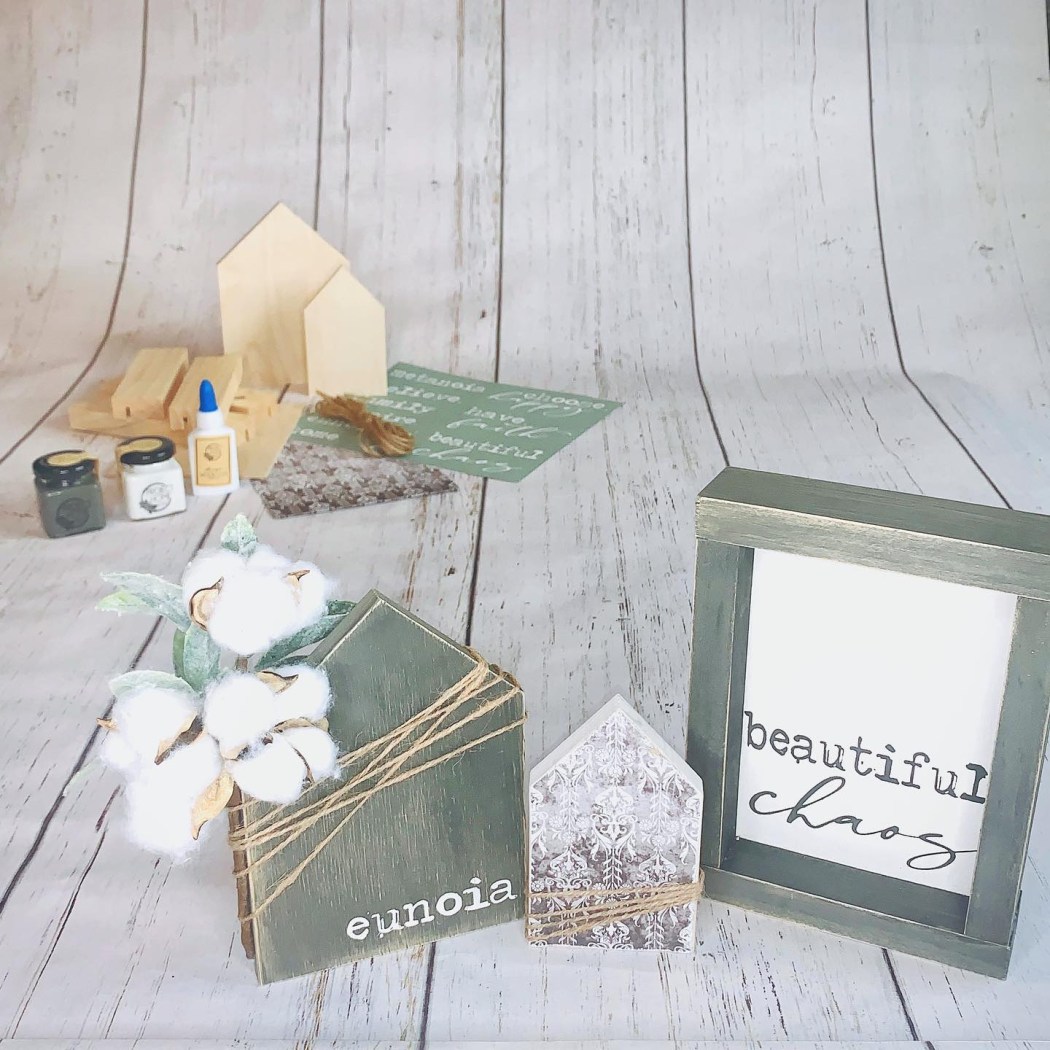 Image from: Project Home DIY
I look forward to this every single month. I love crafting but don't always have the "vision" for putting something together. This gives me instruction and all the supplies I need to create something adorable to decorate my home with. The customer service is great and I love the positive Facebook group and seeing everyone's creativity on the projects. – Heather

Amazing craft box for people of all crafting abilities. Gives you everything you need and does not disappoint! – Trisha
What You Get: Give your home a fresh, new look by decorating it with DIY furnishing that has a personal touch. There's no need for you to rush to the store to buy home décor because Project Home DIY will send everything you need directly to your door each month. The box contains the supplies and the materials so you can create your very own DIY home décor that will accentuate your home! You'll also gain access to a video tutorial and written instructions, where you can learn techniques and tips to complete your DIY project. As a first time subscriber, you'll get a starter kit that includes a glue gun, glue sticks, paintbrush & sanding block.
Price: Get the monthly box for $49.99.
Deal: Get 15% off any new subscription! Use coupon code NEWVIP15.
---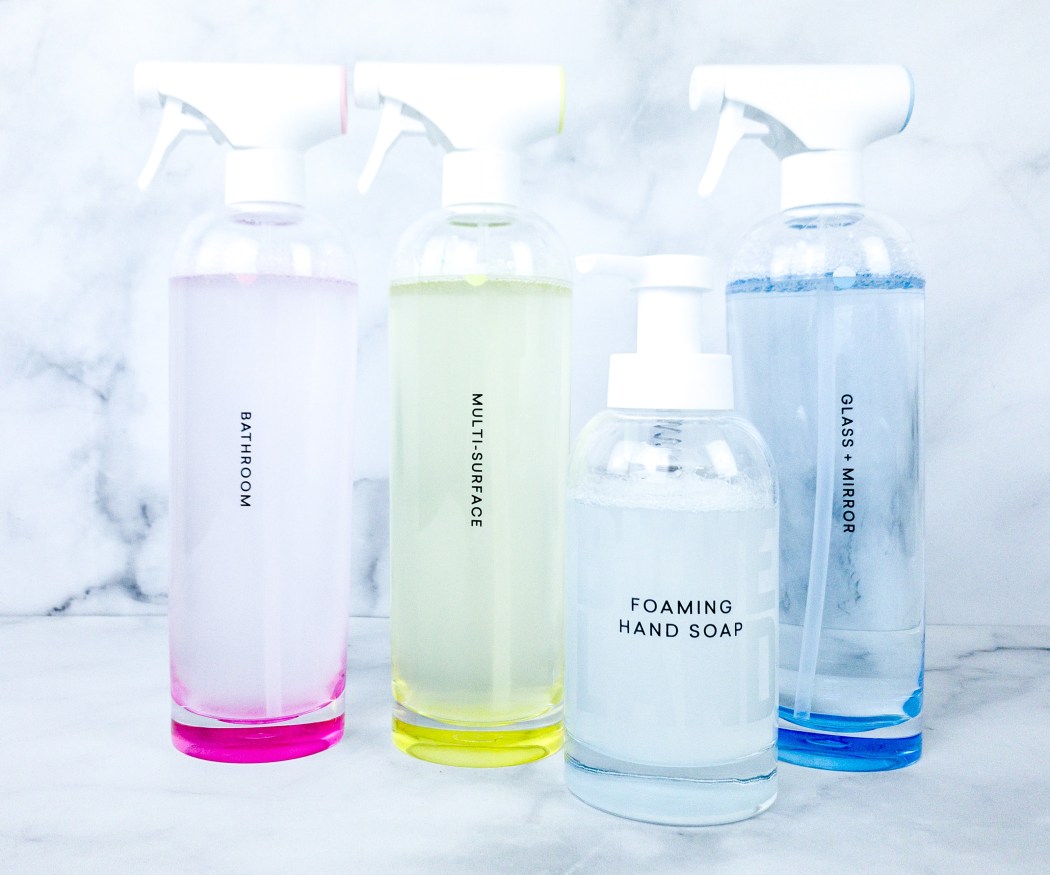 Image from: our review
What You Get: There's no easy way of cleaning, but with Blueland, there is! It is a monthly subscription that delivers eco-friendly cleaning products for your home. Their revolutionary cleaning kits use earth-friendly packaging to reduce or eliminate fully the use of single-use plastics. It includes reusable containers and cleaning product refills. Buy the packaging once and get refills monthly! Not only do you save the planet, but you also save bucks too!
See how this amazing subscription works on Blueland Reviews.
Price: Starter sets range from $16 to $83. Refills range from $6 – $32, depending on quantity.
---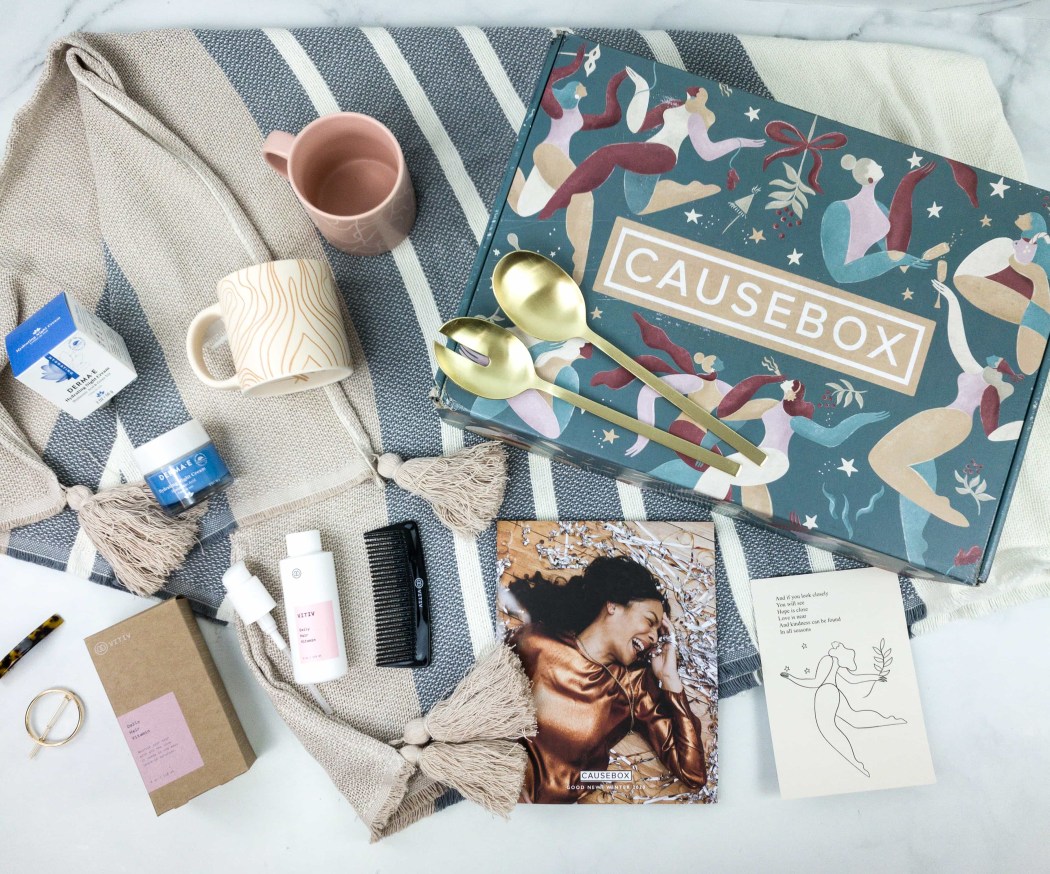 Image from: our review
What You Get: If you want a box that focuses on ethical and sustainable products, Alltrue is the perfect one for you. It is a quarterly subscription that is curated with socially conscious products fro women and it contains 5 to 8 seasonal lifestyle products each quarter. Also, they donate a percentage of profits to charity or aim to inspire and empower others.
See the Alltrue Reviews and learn more about this subscription!
Price: The box costs $54.95 every quarter.
Deal: Save 20% ($10.99) on your first box! Use coupon code WI22.
---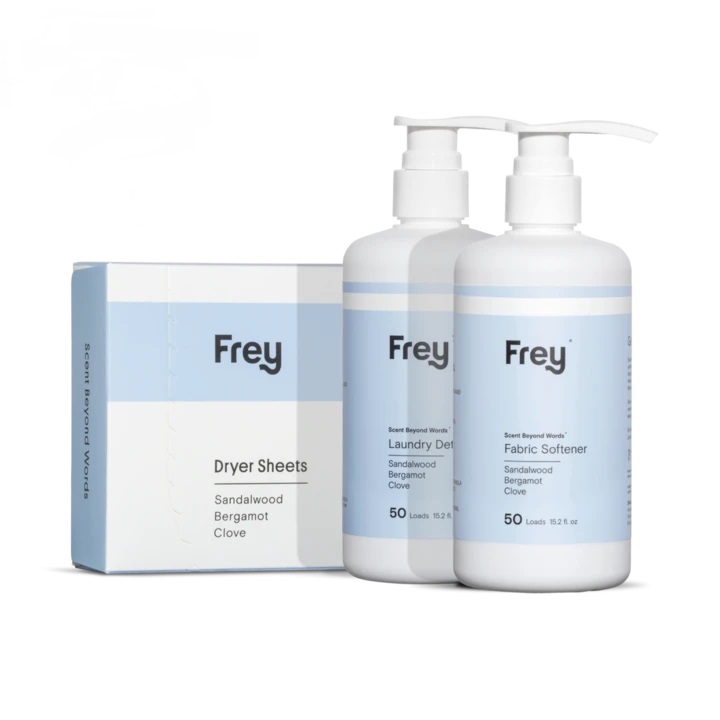 Image from: Frey
What You Get: FREY is an eco-friendly laundry subscription service. The laundry products are made with a non-toxic, concentrated formulation that will leave your clothes looking amazing and smelling clean. They offer two men's fragrance-inspired scents for their laundry detergent: Cedarwood, Oakmoss, Amber, and Sandalwood, Bergamot, and Clove. Also, a tree is planted with every order!
Visit FREY Reviews to see past boxes!
Price: The customizable laundry plans start at $27, and subscribers also get free shipping and 10% off for life.
Deal: Start your FREY plan for FREE! Deal applies automatically, just visit and subscribe. Just pay $1 shipping.
---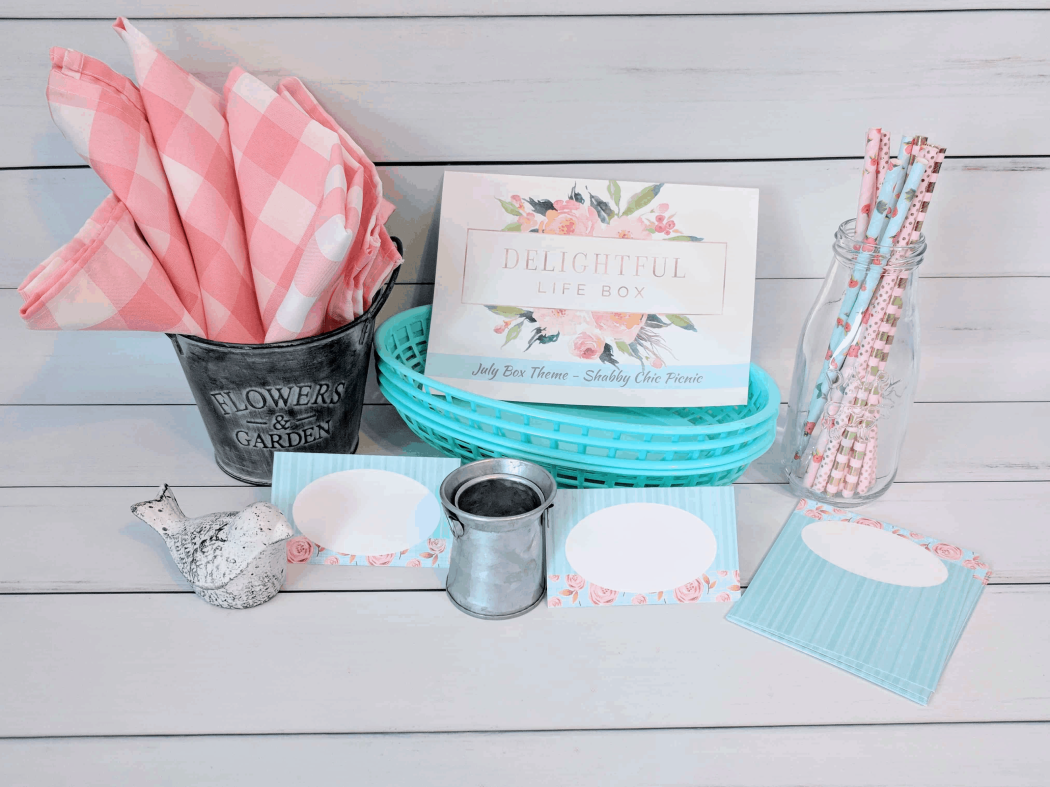 Image from: our review
What You Get: Delightful Life Box is a subscription box for women who love to treat themselves to amazing and beautiful surprises! Each month, there's a brand new theme to discover and receive items that are chic, and glamorous! You can find home decor, jewelry, accessories, candles, and more inside each box!
Check out Delightful Life Box Reviews and see more!
Price: You can get the box for $39.99 each month.
Deals:
---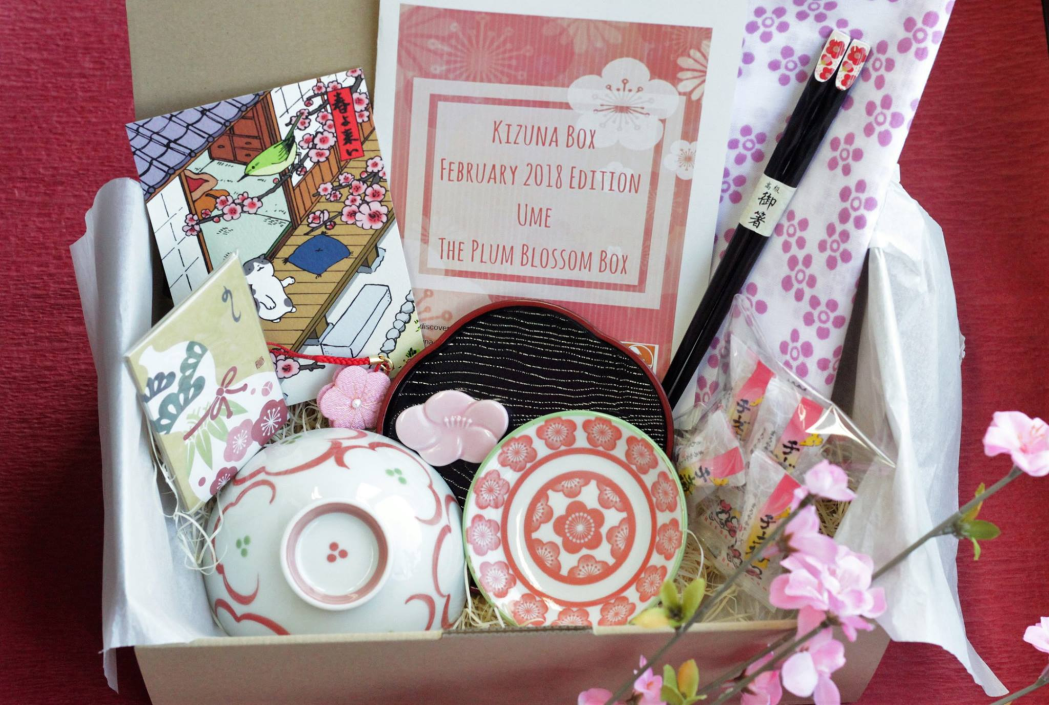 Image from: kizuna Lifestyle Box
What You Get: Kizuna Lifestyle Box is a Japanese subscription box that connects you with Japan through carefully selected 100% made-in-Japan lifestyle items, and even limited edition snacks sent direct;y to your door, from the heart of Tokyo! For the Lifestyle Subscription, you will receive monthly selections of 6 to 8 high-quality Japanese goodies that include ceramics, cloths, stationery, snacks and so on.
Price: The subscription is $34.99 each month, and you can get the 3-month pre-pay for $101.97, and the 6-month pre-pay for $194.94.
---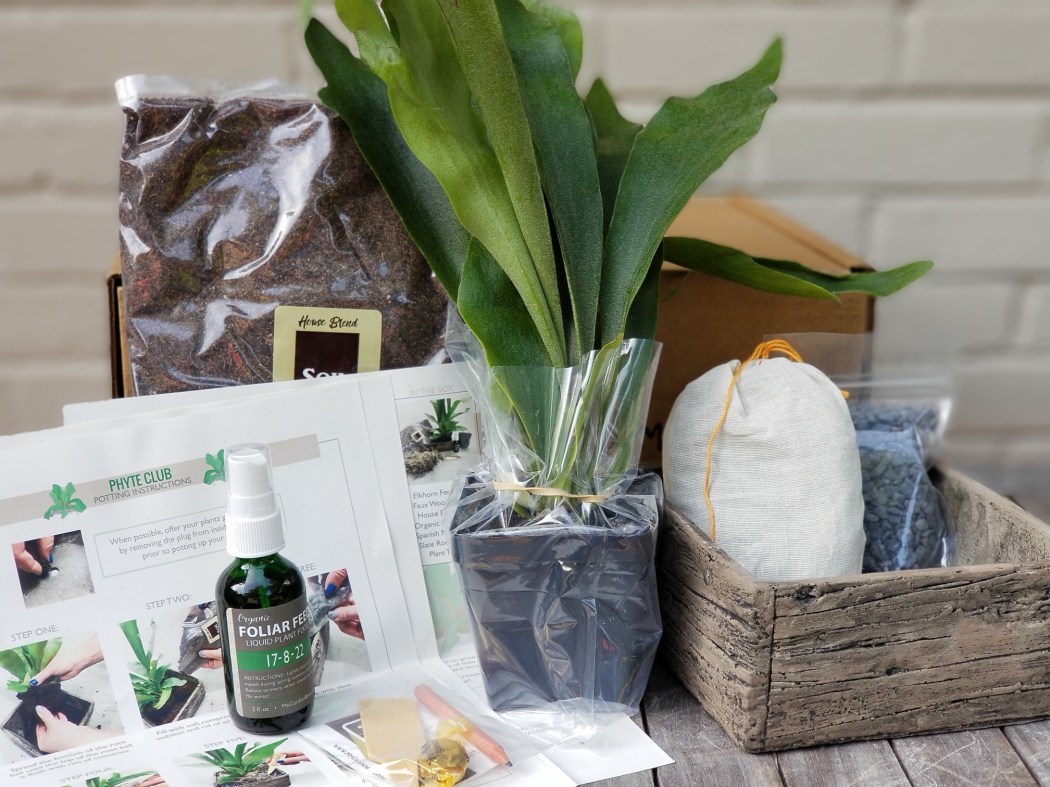 Image from: My Garden Box
What You Get: My Garden Box can bring the garden inside your home as they send a box of custom-crafted collections of garden tools and plants. Aside from the plants, they also include care, maintenance, and home decor items. The box also comes with visually illustrated instructions, simple garden care tips, and properly portioned ingredients to make assembly easy!
Check out My Garden Box Reviews to see more!
Price: The subscription costs $38.50 each month.
---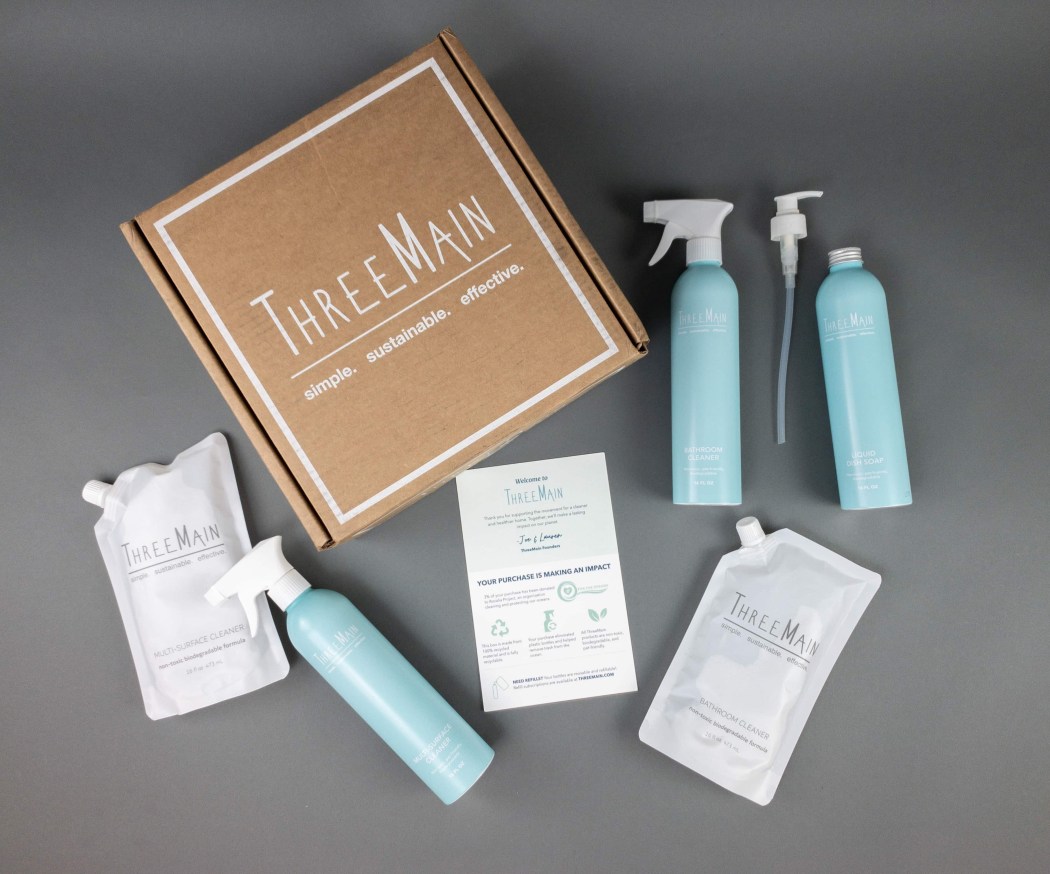 Image from: our review
What You Get: ThreeMain is the best box to get when you want innovative and super-simple green household cleaners. As your first package, you'll get The Clean Green Starter Kit, which includes one bottle of Multi-Surface Cleaner, Liquid Dish Soap, and Bathroom Cleaner, and you can get refills for this subscription every 1, 2, or 3 months, and you can also request a pre-paid return recycling label when you're ready to recycle your empty refill pouches.
Check out the ThreeMain Reviews and learn more about this subscription!
Price: The Clean Green Starter Kit costs $26.99, and you can get the Clean Green Refill Set for $14.42 per month.
Deal: Get 50% off your Clean Green Starter Kit when you subscribe to refills! Use coupon code FIFTY.
---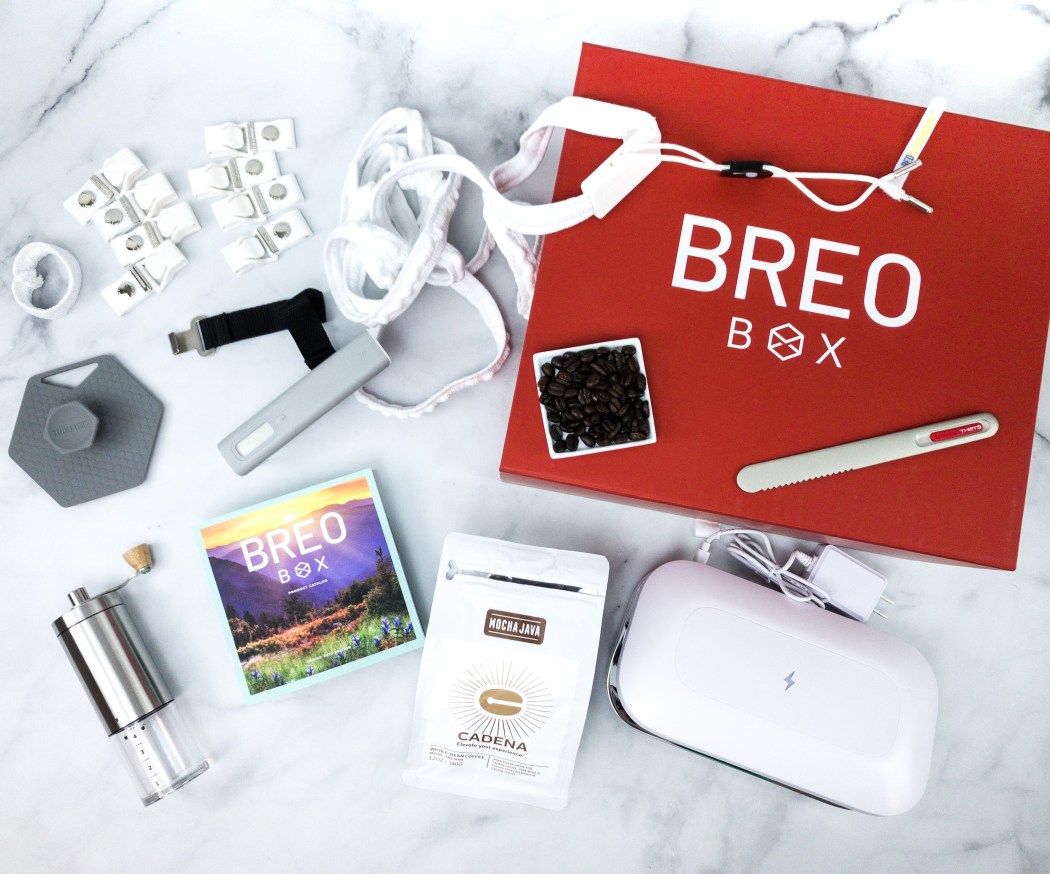 Image from: our review
What You Get: With Breo Box, you can discover the season's latest home goods, tech gadgets, and lifestyle items you never knew you needed. They'll send you a box that is curated around the season, so expect getting 6-9 interesting and useful stuff that is exactly what you need at that time! These are packed in a sturdy cardboard box, which you can later use to keep your knick-knacks. Through this subscription, you can get cool items that you can use for your home!
Check out the amazing stuff we've received in the past on Breo Box Reviews!
Price: The box costs $159 per quarter.
Deal: Get $15 off your first box! Use coupon code hs15.
---
Image from: our review
What You Get: With the mission to reduce the use of plastic, greenUP Box comes up with a way to help with that! Not only do they provide useful items for your home, but they also help save the planet. Small efforts, big impact, that's how they are! Each artfully crafted themed box will include 4 to 6 eco-friendly, and reusable items for any part of your homes like the kitchen, bathroom, living room, and dining that will empower and inspire you to go green all the time! Past box contents include bamboo utensils, laundry detergent eco-strips, coconut kitchen scrub brush, vegan wax food wraps, and more! You can now use these items for your home without the guilt!
Read past greenUP Box Reviews to know more details!
Price: Get your green box for $54.95 every other month.
Deal: Get 10% off your first box! Use coupon code HELLO10.
---
Image from: our review
What You Get: Mighty Fix encourages everyone to live green by sending amazing eco-friendly items that promote health and wellness. They are slowly transforming each home with products that replace single-use plastics. Each product they send goes to screening to make sure it's free of toxins such as BPA, PVC, lead, parabens, and other harmful materials and chemicals. They hand-select each product, taking the guesswork out of your way! On top of being mindful of people and the planet, they also donate 15% of the proceed to a school of your choice! Shipping is free, and add-on items ship free, too!
Peek into Mighty Fix Reviews to see amazing eco-friendly items we've received!
Price: The box costs $11 per month, but there's a discount if you'll opt for an annual plan. Shipping is free and add-on items ship free, too.
Deals:
---
Image from: The Sill
What You Get: The Sill is a plant subscription that sends you a hand-potted plant each month with care instructions. You can choose from the monthly subscription themes: Pet-Friendly, Low Light, or Best for Beginners then choose your planter color. Every month, they will send you a new plant hand-potted in an earthenware planter. After your first 3 months, you can pause or cancel your subscription, and you can continue if you want to grow your own potted plant garden, and get all the earthenware planter shapes! Being a plant parent is awesome too!
For more boxes like this check out our Plant Subscription Boxes!
Price: Classic Plant subscription costs $60 a month, and Pet-Friendly Plant subscription costs $65 a month.
---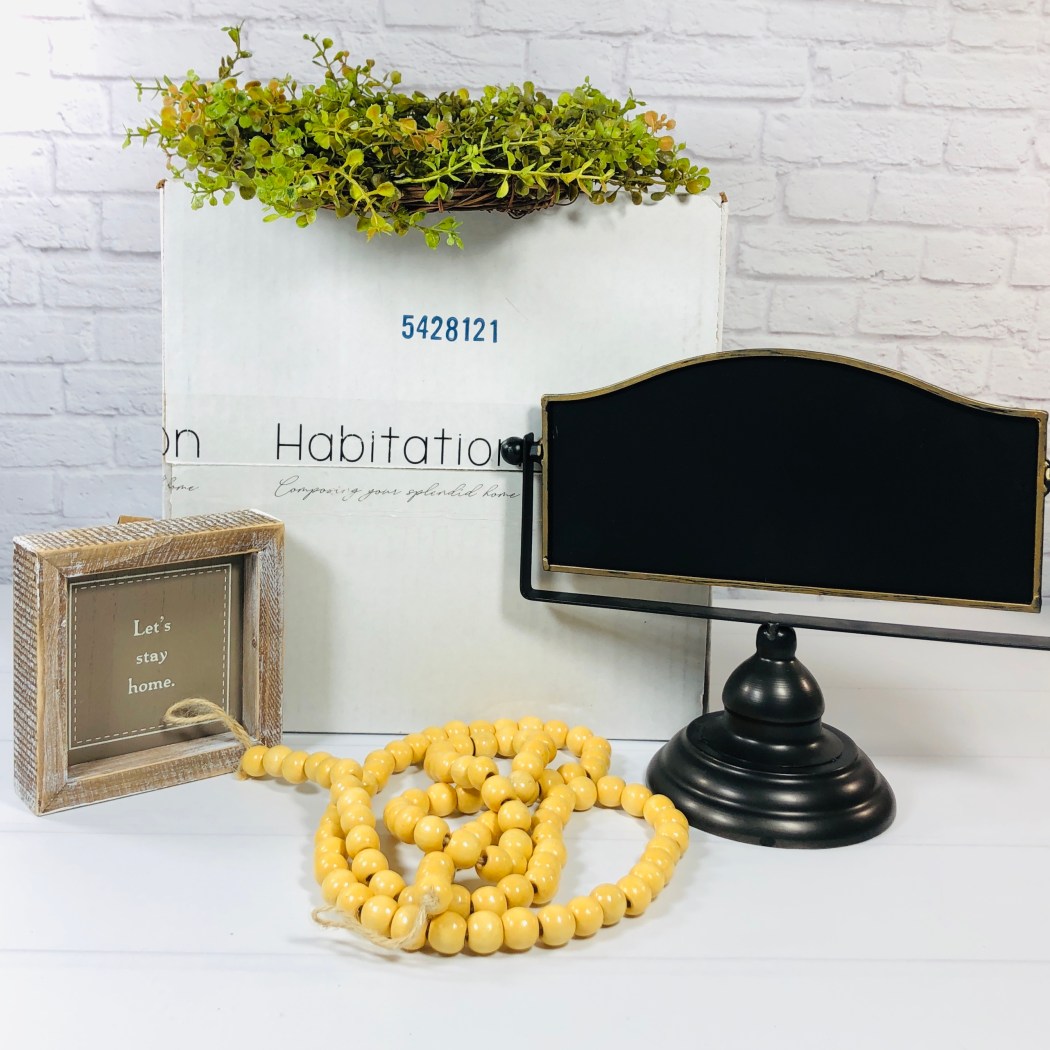 Image from: Habitation Box
What You Get: Habitation Box is a monthly subscription box by interior designers that will help transform your house into a splendid home. Each month, they will send several hand-selected items to modernize your home. The box places a high value on artisanal products focusing on ethical resourcing, plus they also source only high-quality materials. Most of their products also focus on neutral colors and items that provide functional value but still aesthetically pleasing!
Go to Habitation Box review to know more!
Price: Habitation Box (4-6 items) costs $70 per month, and Habitation Box Elite (7-9 items) is priced at $119.99 a month
Deal: Get 10% off your first box! Use coupon code hello10.
---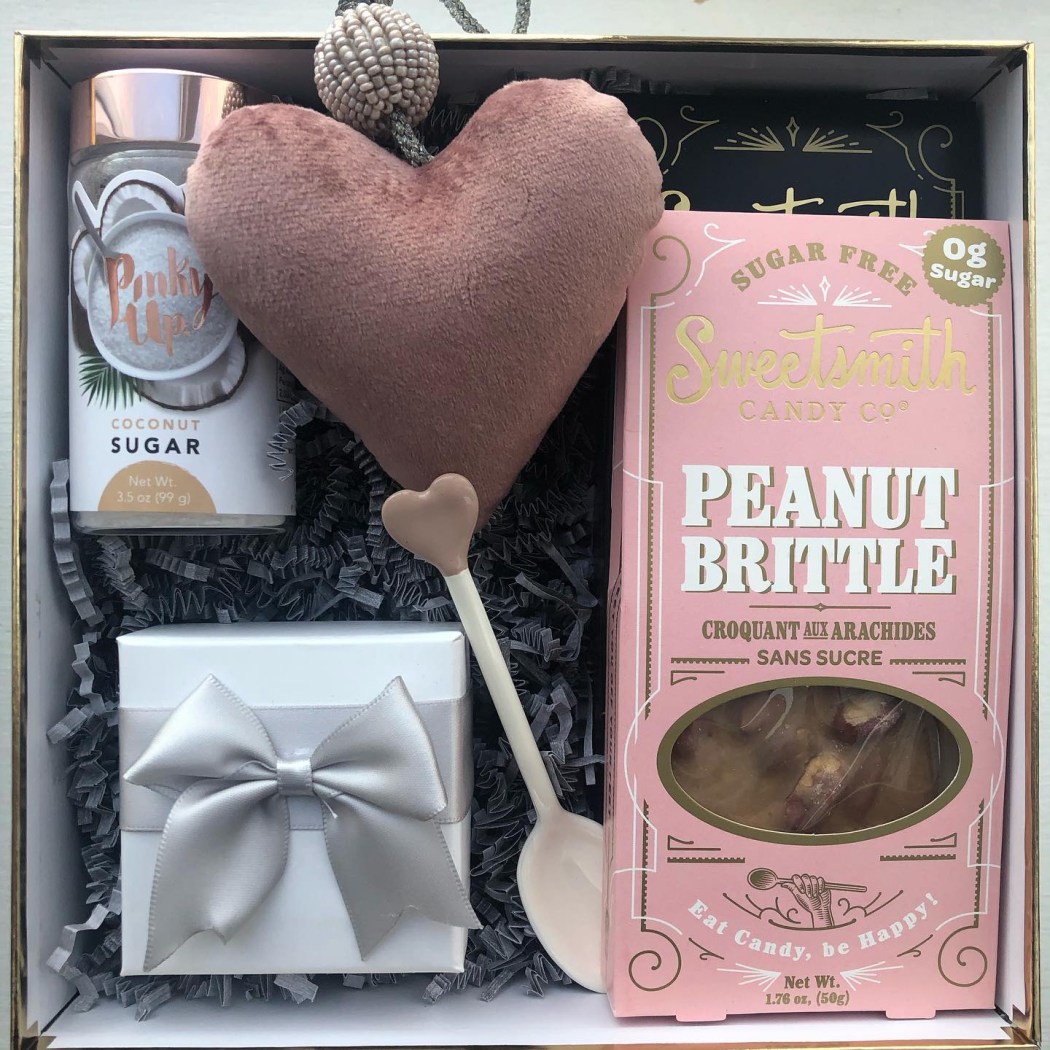 Image from: Posh Home Box
What You Get: Posh Home Box is a box full of beautiful home decor that will definitely inspire homeowners to add class and elegance to their homes. Make your home posh as the subscription send you decorations and homewares that come with a theme each month which you'll learn about in advance, but the contents are a surprise so you'll never know what you're going to get until the box arrives!
Find out more about the subscription by checking out the Posh Home Box Review!
Price: Get the monthly box for $64.95 CAD (about $49 USD), or you can choose to have a 3-month subscription for $59.95 CAD monthly or a 6-month subscription for $56.95 CAD each month.
---
And that's what makes up our list for the best home & decor subscription boxes in 2021! Which one are you wild about?
Explore more readers' picks for the top subscription boxes!
Say Hello to more Home and Decor Subscription Boxes!