In a world that's constantly changing, it's becoming more important than ever to think about the impact we're having on the environment. Luckily, there's a fun and easy way to get started on your journey toward sustainability: green and eco-friendly subscription boxes! These boxes are filled with products that will help you reform old habits and practice new ones, all while benefiting the world we live in and the people we care about.
Show More (11 items)
By subscribing to eco-friendly and sustainable boxes, you can take a big step towards reducing your carbon footprint and promoting a cleaner planet. These boxes are designed to help you cut down on single-use plastics and toxic chemicals by providing zero-waste essentials that are good for you and the environment. Plus, they're a great way to discover new and innovative products!
We've put together a list of the best green and eco-friendly subscriptions for you to explore. Each subscription is carefully curated to help you live a more sustainable and mindful lifestyle, while also reducing your impact on the environment!
The 17 Best Green and Eco-Friendly Subscriptions For Healthy Living!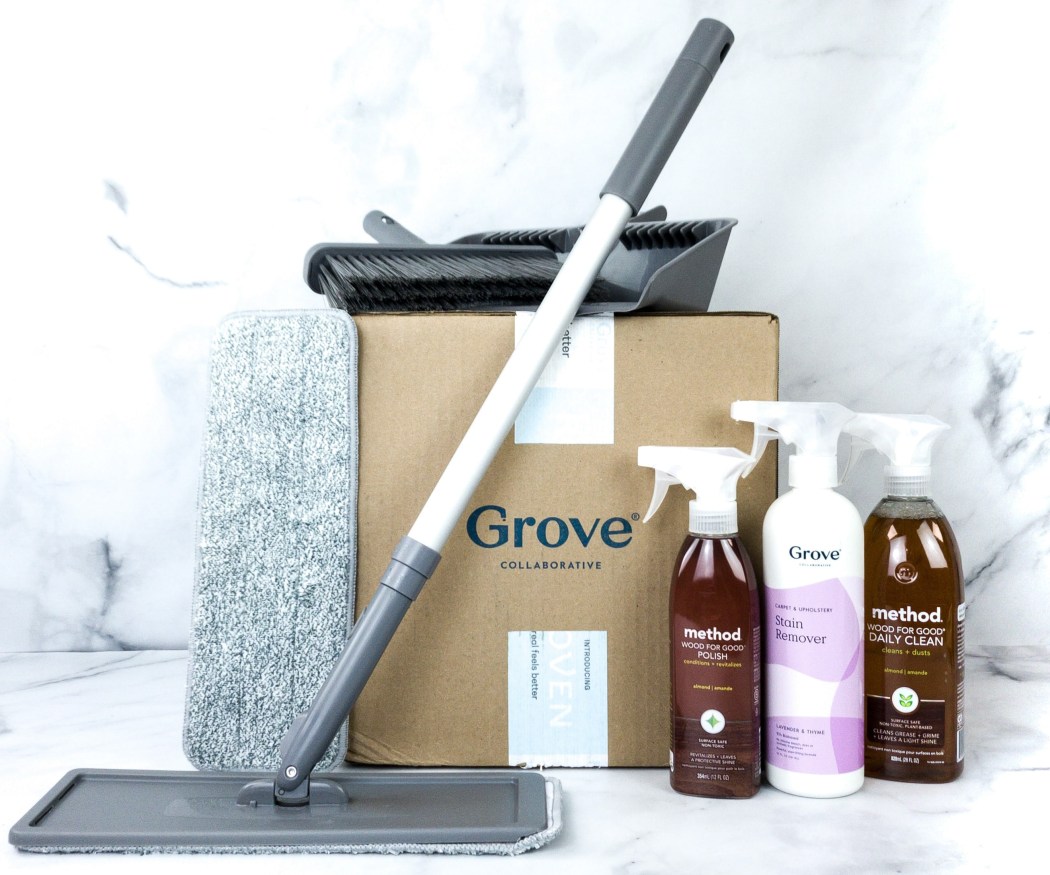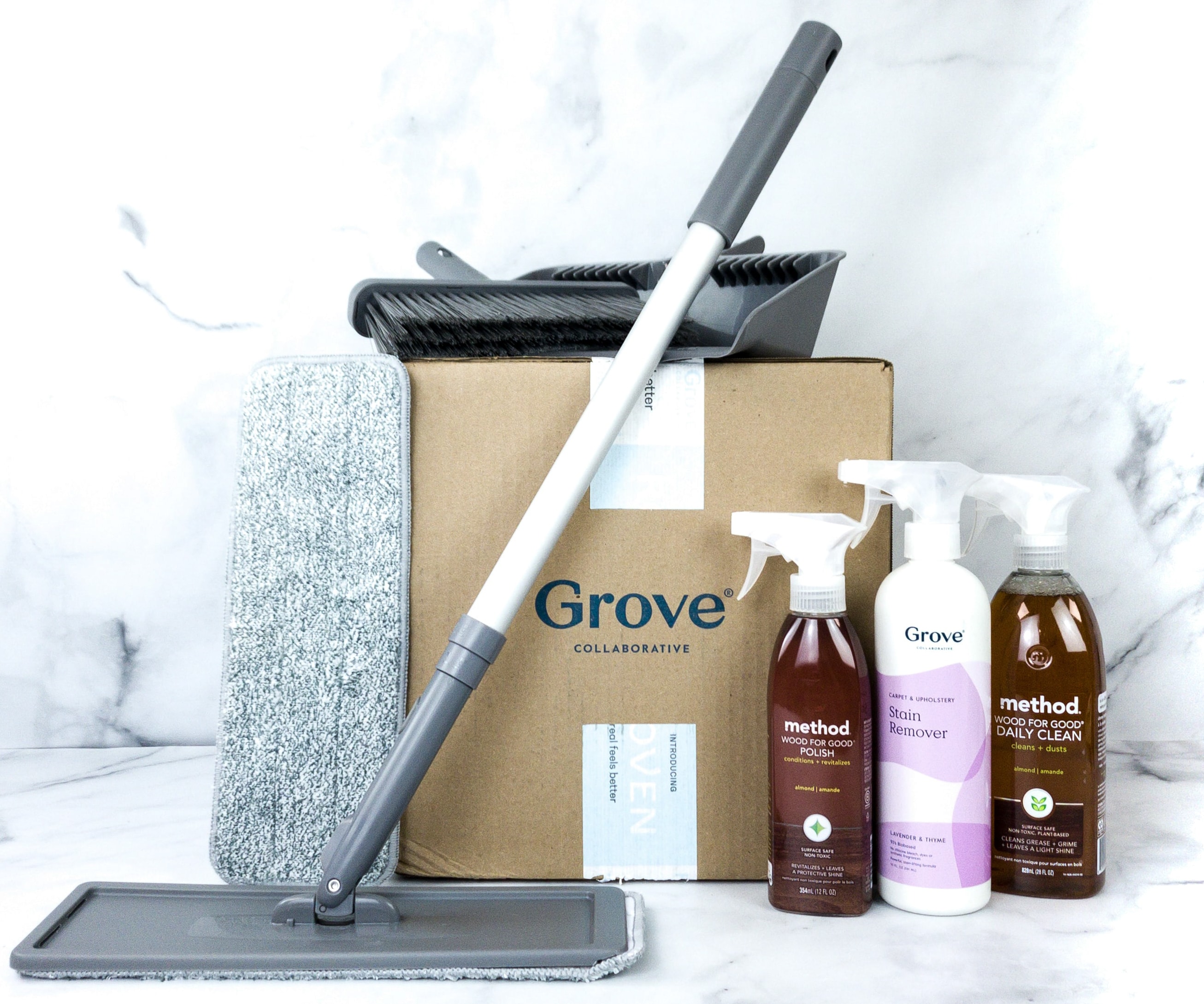 Image from: our review
Grove Collaborative allows you to pick your favorite high-quality cleaning and household supplies from over 2000 green and sustainable selections! This eco-friendly subscription carries a variety of brands that share the same mission and also crafts their own products using plants and natural fragrances to ensure health not just for your home but also for the environment. They're also a certified B Corp, which means that they meet certified standards for prioritizing social, environmental, and community well-being! This marketplace also offers bath & body, skincare, vitamins & supplements, pet care, and more to promote healthy living.
Deal: Get FREE Bundle when you subscribe! Use this link to get the deal. Valid to new subscribers only.
---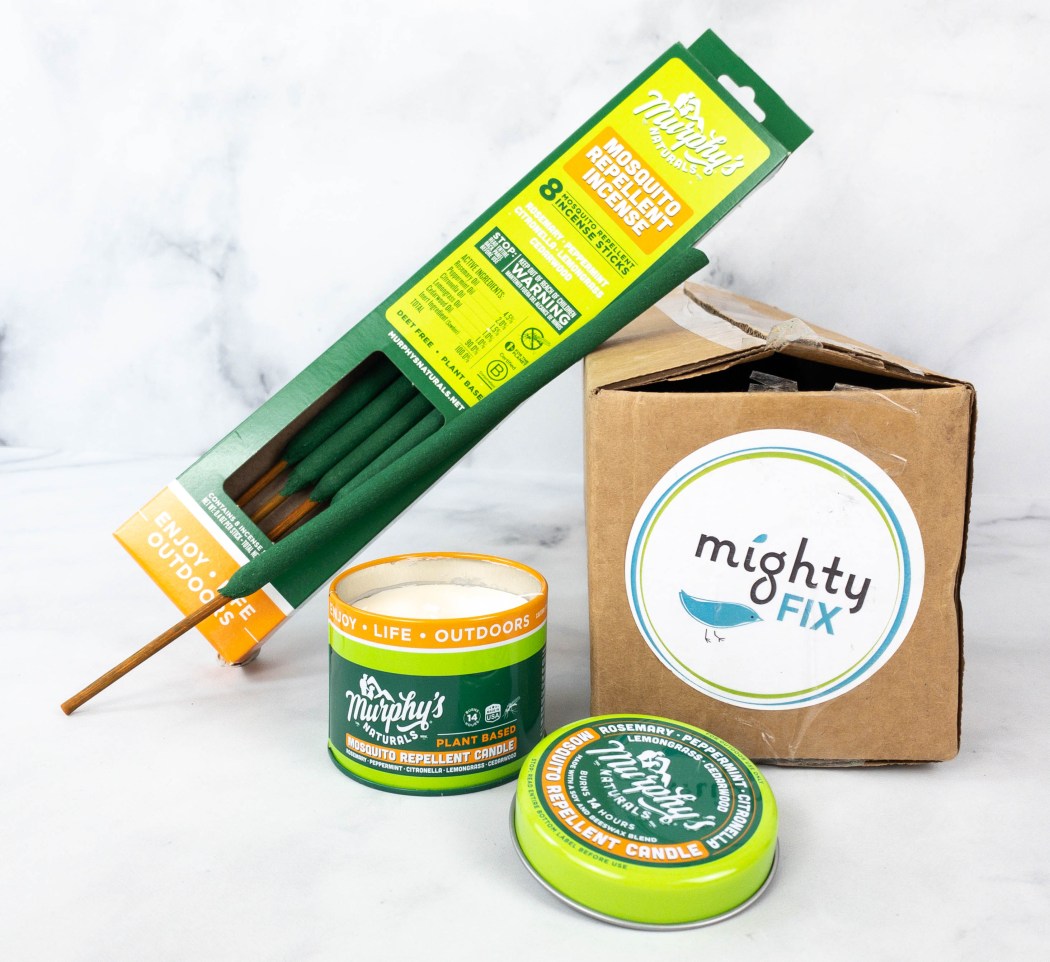 Image from: our review
Mighty Nest came up with an eco-friendly subscription named Mighty Fix that sends one item each month to help you and your family lead a green and healthy lifestyle. They slowly but surely support every home in transitioning into the cleaner side by introducing innovative and sustainable finds that work just great to kick single-use plastics. Not to even mention, they're always full-sized! Each product is screened and hand-selected, giving you one less thing to worry about. It's an effective way to practice that healthy green change with all these fantastic home choices!
Deals:
Get your first month for $3! Use coupon code HELLOSUB3.
Get 3 months FREE with an annual subscription (save $33)! Use coupon code FIXAYEAR.
---
Image from: our review
Small choices can make big impacts, and that's where Public Goods come in. They will give you peace of mind by bringing healthy, sustainable everyday essentials straight to your doorstep that are good for people and the planet. They promise to use sustainable materials, healthy ingredients, and beautiful designs — all at fair prices! Their products are bottled in eco-friendly materials as an alternative to single-use plastics. They use sugar cane bottles, tree-free paper for packaging, and wholesome toxin-free ingredients for all products. In addition, they plant a tree for every order.
Deals:
Get 2 weeks FREE trial! Deal applies automatically, just visit and subscribe.
Get 25% off on your first order! Use coupon code HELLOSPG.
---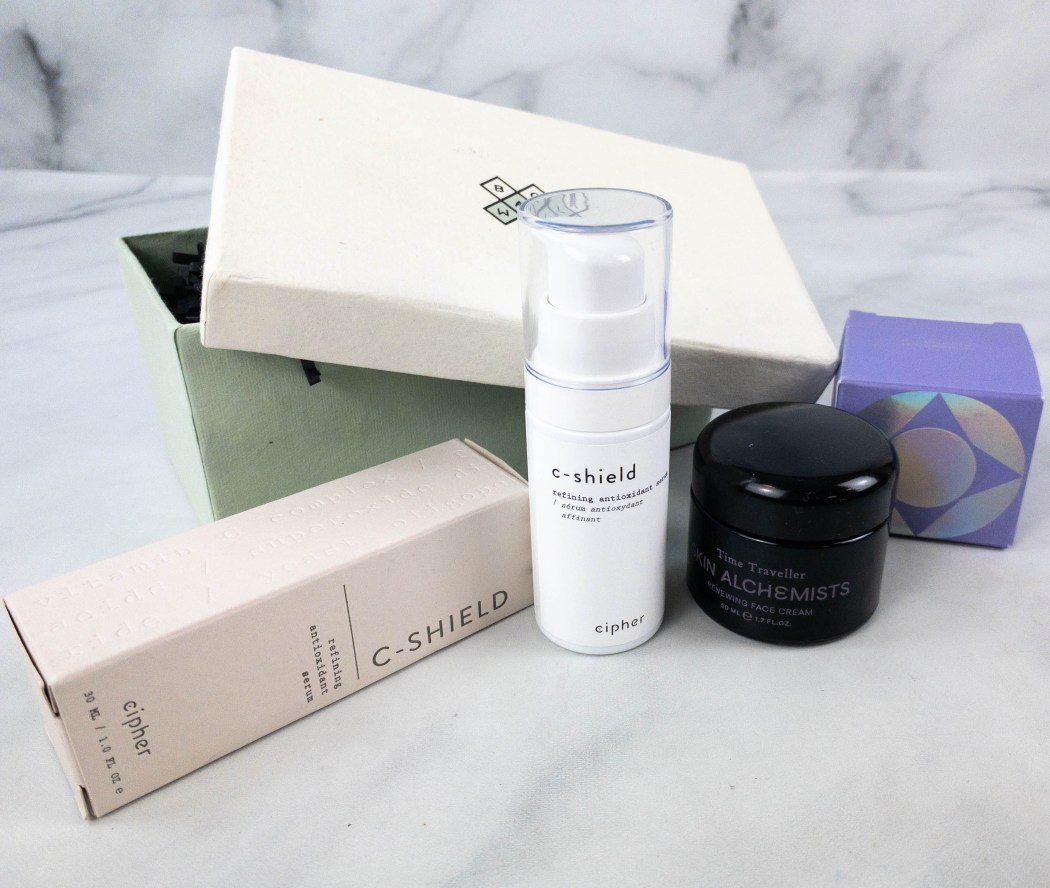 Image from: our review
Boxwalla Beauty helps improve your beauty ritual by sending you the most nourishing, clean beauty, and skin care items, carefully crafted by artisans from all over the US. Everything is made using plant-based ingredients that are always cruelty-free! They are in charge of finding top-of-the-shelf beauty items to help you discover and enjoy fantastic value with every box delivered. Aside from a natural beauty box, you can also try their international film or books box!
---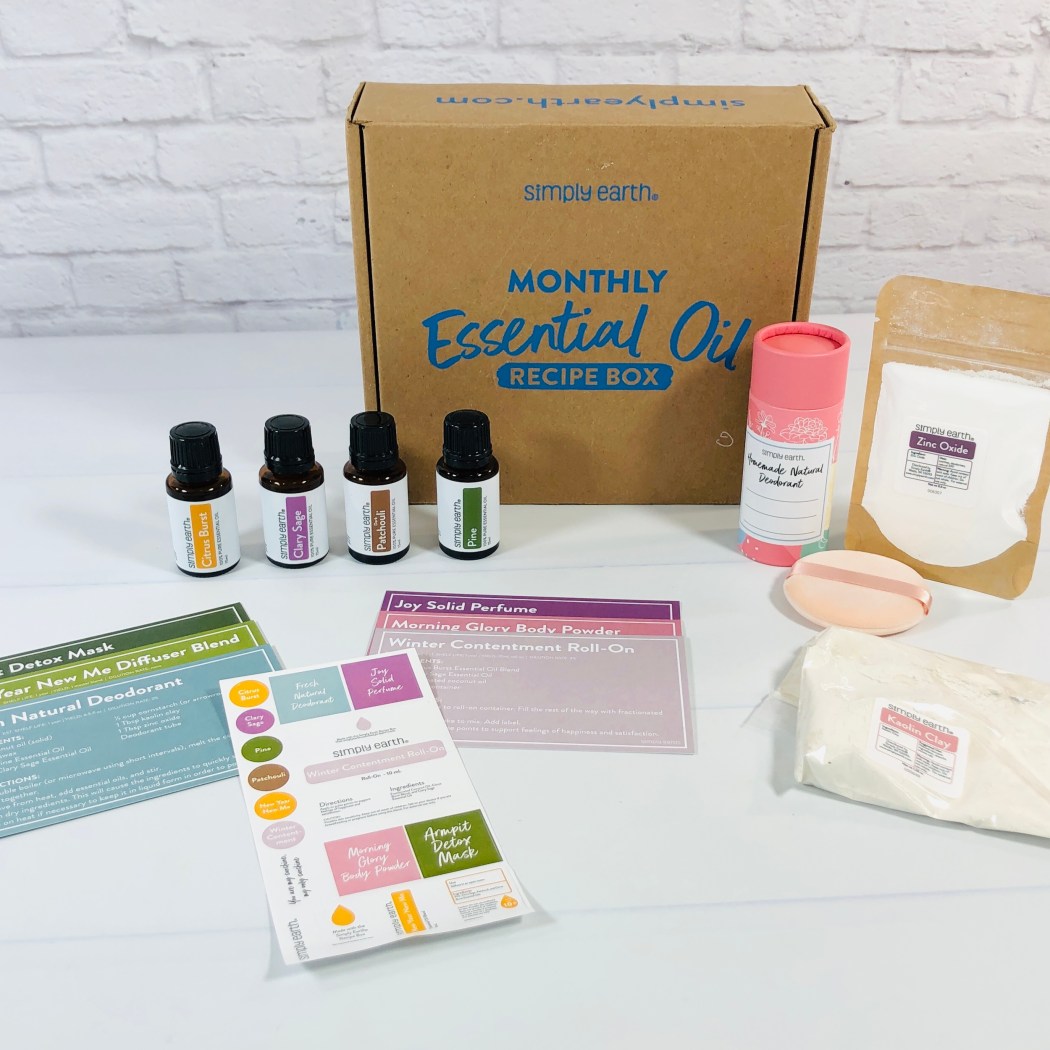 Image from: our review
If you are a fan of essential oils and their benefits, Simply Earth is a must-try! This original essential oil recipe box helps you create toxin-free essentials for the home by sending a jam-packed box with everything needed to do so. Each month, expect four full-sized, 100% pure, therapeutic-grade essential oils sourced from small, ethical farms around the world, along with the extra ingredients and the containers to make six recipes in all. Each month has a theme as well, like Nature's Touch, Women's Health, and Clean Laundry. This subscription even supports the stoppage of human trafficking by donating 13% of all its profits!
Deal: Receive a FREE Big Bonus Box with your first box. Deal applies automatically, just visit and subscribe. Plus, get a $45 gift card you can use for your next box or future purchases!
---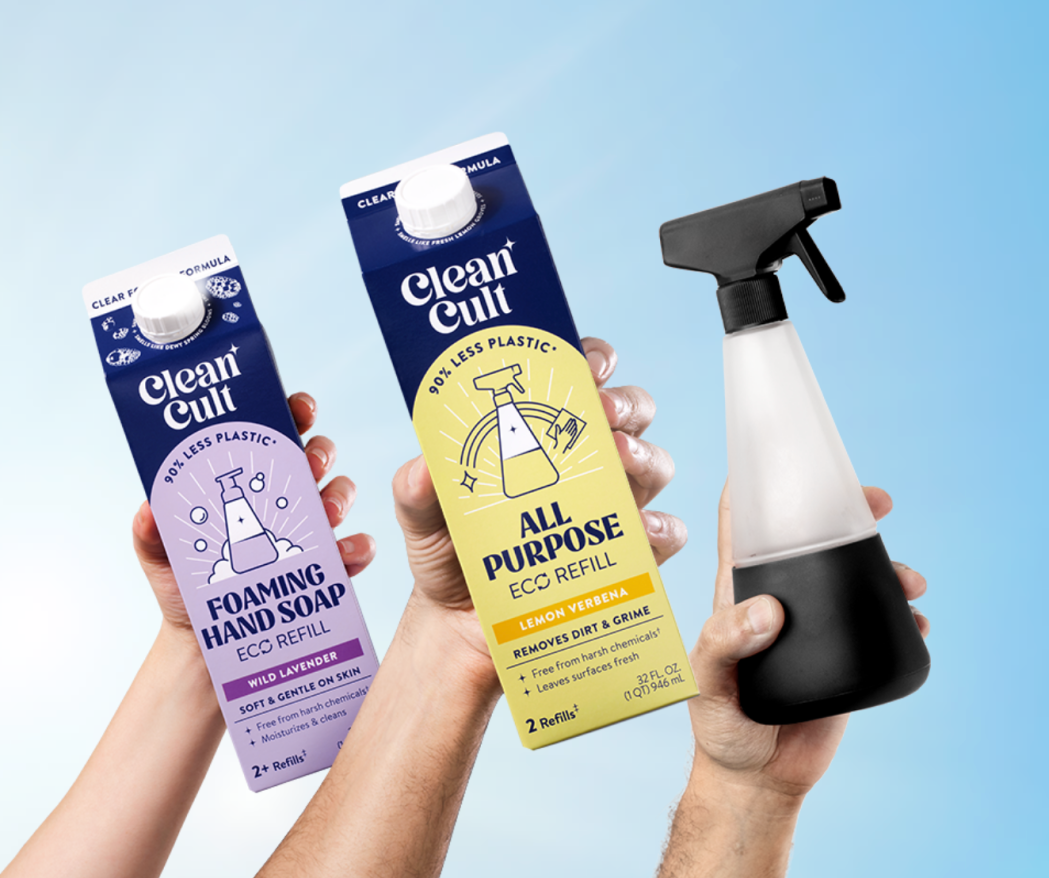 Image from: Cleancult
Cleancult helps you achieve a sparkling home and a cleaner world by sending the last bottles you'll ever need! This company believes that clean always means clean, and that's what they live by. By delivering stylish and shatter-resistant glass bottles with an easy refill system straight to your door, they help eliminate the use of plastics to reduce plastic waste that contributes to landfills or waterways. And they only use non-toxic ingredients that actually work! Their formulas are indeed clean, packaged in recyclable boxes. Shop for hand soap, laundry detergent, dish soap & tablets, and bar soap. Everything is plant-based, GMO-free, and cruelty-free!
Deal: Save 20% your first bundle! Deal applies automatically, just visit and subscribe.
---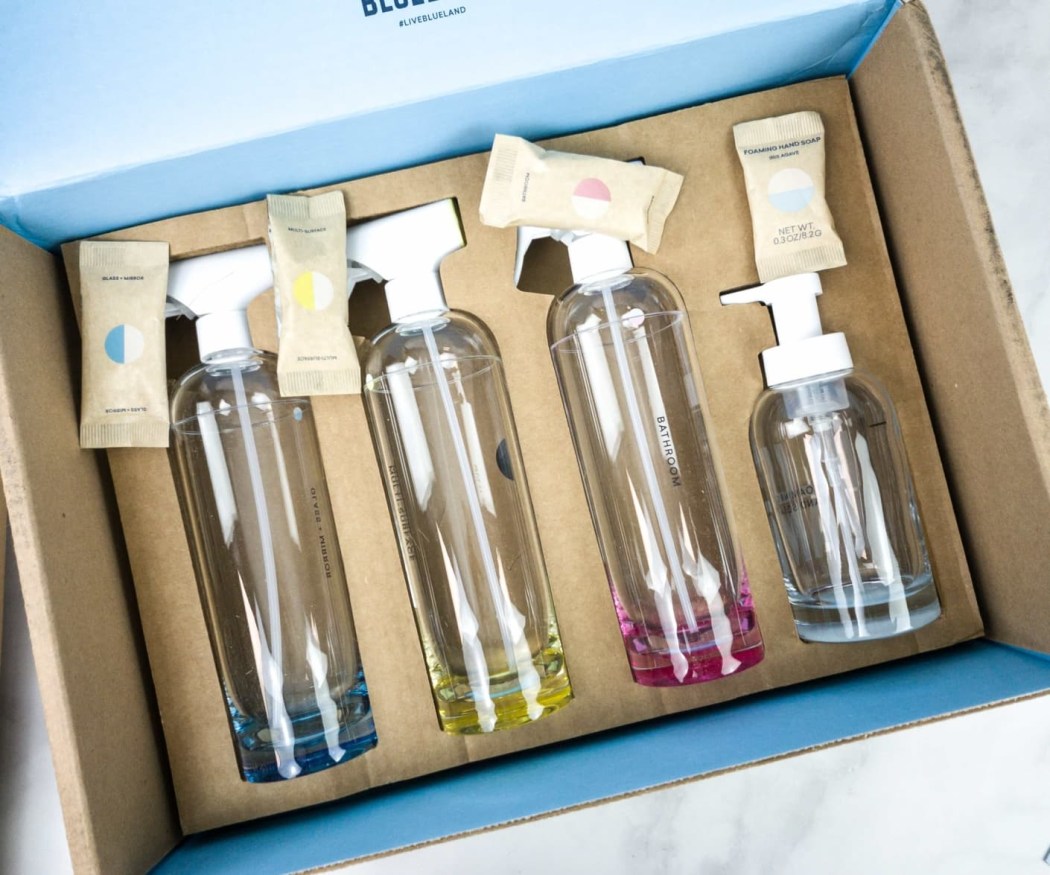 Image from: our review
Blueland is an eco-friendly brand offering clean everyday products your home can ever have! They have almost everything to help you live clean and green, including hand soap, dish, laundry, toilet, personal care, and extras, which all come in the form of tablets that you only need to dissolve in water to create effective, non-toxic cleaning products. Just buy the bottles once, and order refills to make your home cleaner and the planet healthier! They also have starter kits ready for grabs so you can start with your clean routine fast and easily!
---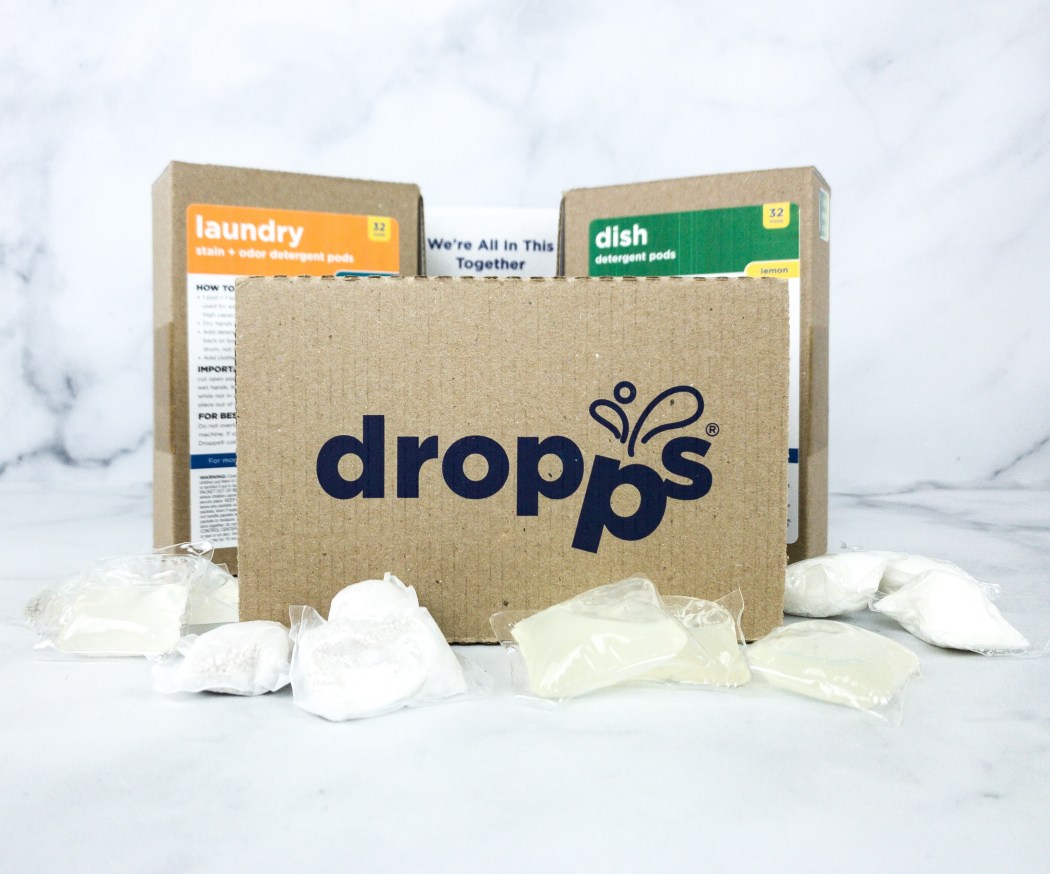 Image from: our review
Dropps delivers eco-friendly laundry and household products in the safest and most convenient way possible. They harness and pull all the power of nature to deliver effective products without the bad stuff, helping you and your whole family live cleaner and better! Shop what you need to get everything done with ease and free of worries. They use compostable packaging on all orders to reduce single-use plastics and avoid contributing to landfills. It's a powerful cleaning aid from nature that's better for you, your family, and the planet!
Deal: Get 15% off on all Dropps products! Use coupon code DROPPS15.
---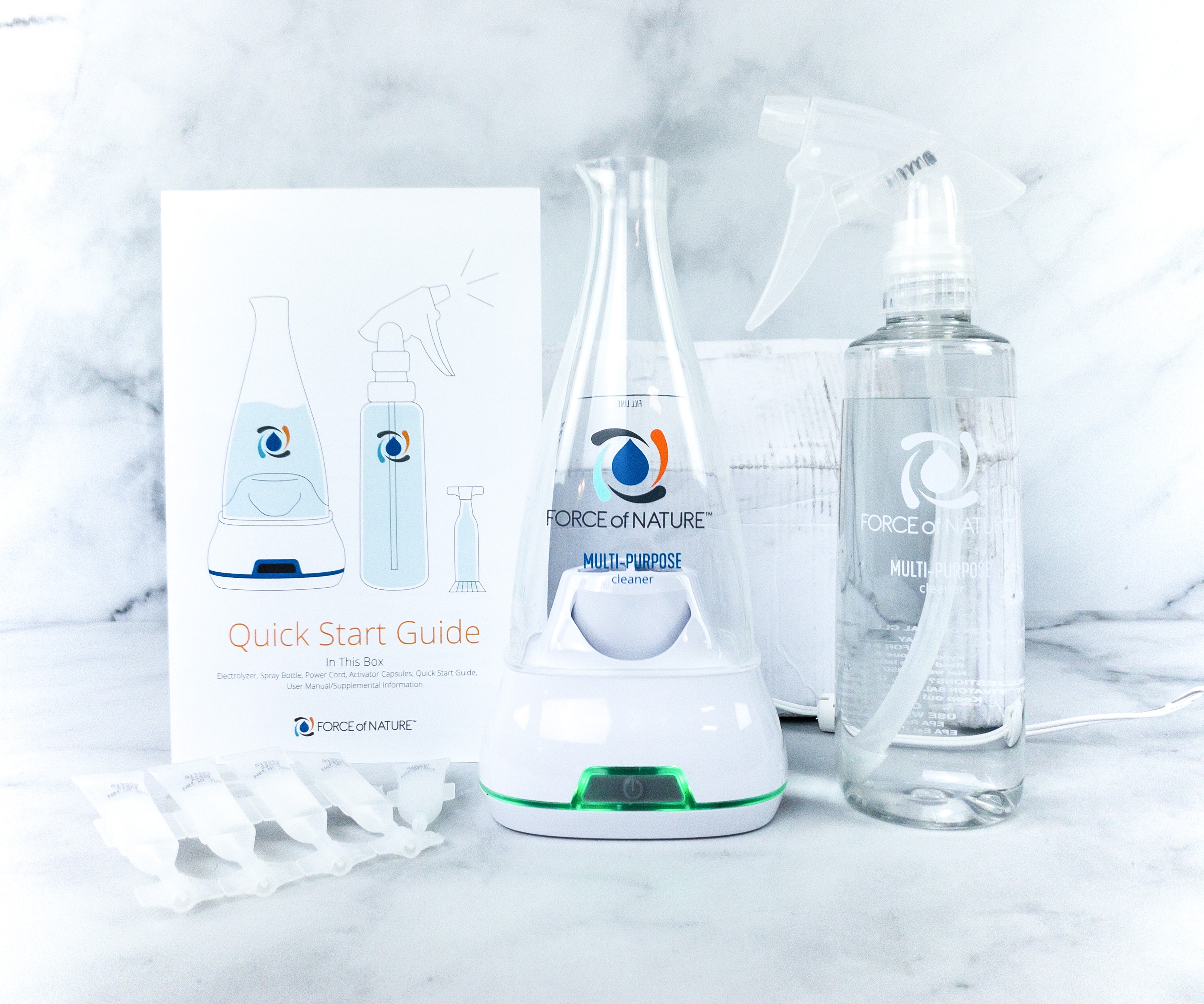 Image from: our review
Say hello to a new way of cleaning as Force of Nature cleans strongly without harsh chemicals! It offers a little appliance that creates a natural cleaner, which works effectively as bleach. Just dump tap water, a capsule of salt, water, and vinegar into the device, and you'll have a multi-purpose non-toxic natural cleaner and deodorizer in no time — no added fragrances, dyes, and preservatives. You will surely get your money's worth because this natural cleaner is truly effective in leaving your home clean and smelling fresh. It's kid and pet friendly and loved by the planet too!
Deal: Get 20% off on Starter Kits + FREE Shipping! Use coupon code HELLOSAVINGS.
---
Image from: our review
Vellabox is a monthly subscription that offers clean candles – no parabens, artificial dyes, or animal by-products! Their small-batch scented candles are made with 100% natural soy wax from renewable resources and lead-free cotton braided wicks, making sure it's safe for you and the environment when they burn. The candles are scented with premium fragrance oils that give a long-lasting aroma. Choose from The Lucerna Box (one 4 oz candle), The Ignis Box (one 8oz candle), or The Vivere Box (one 8oz and one 4oz candle). You'll also get a surprise gift in each box!
Deal: Get 50% off your first box! Use coupon code HELLOSUB50.
---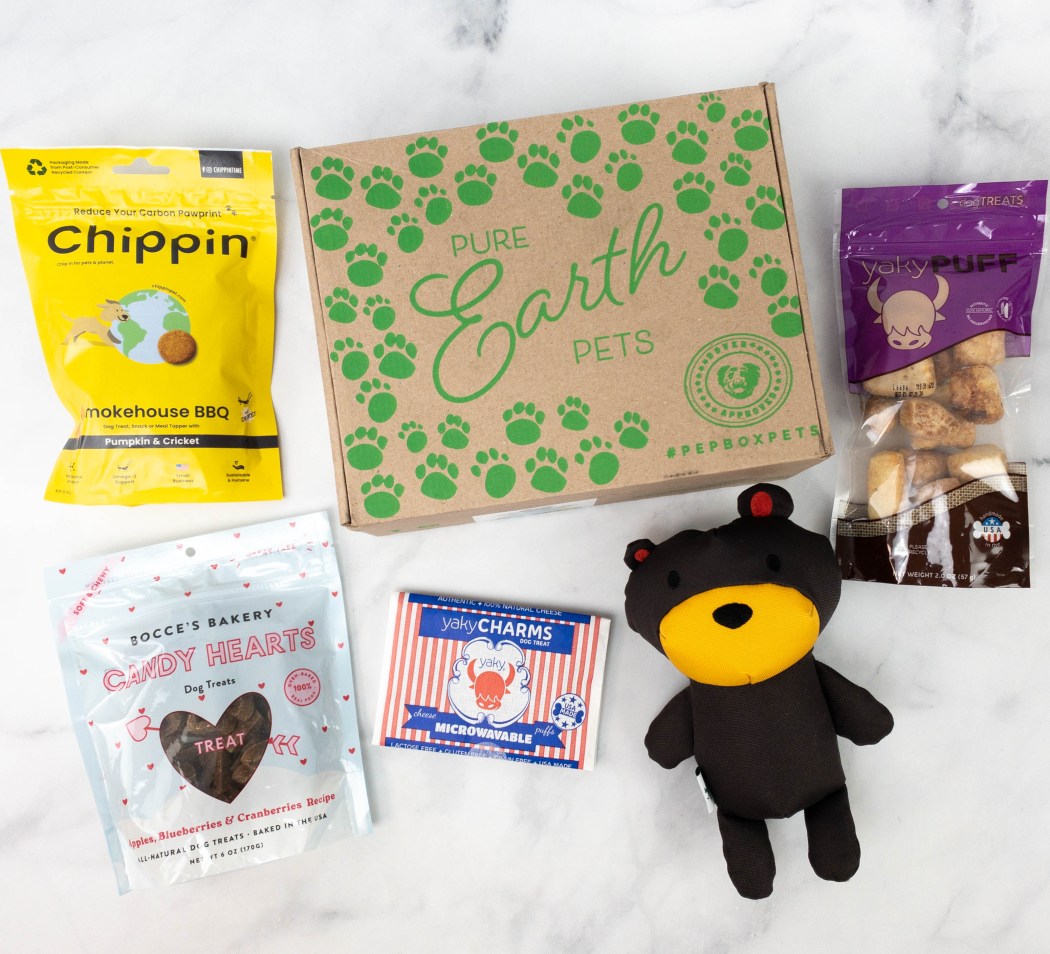 Image from: our review
Dedicated to helping the planet, Pure Earth Pets provide sustainable items for your pup. They always have you and your pet alongside the environment in mind as they thoughtfully curate boxes. It contains 5-6 eco-friendly items, including durable recycled toys, all-natural treats, and other sustainable goodies your doggo can enjoy, packed in fully biodegradable boxes printed with soy ink to help reduce environmental impact! They also donate a portion of profits to various organizations relating to the environment and animal rescues.
Deal: Get 10% off your first order! Use coupon code WELCOME10 .
---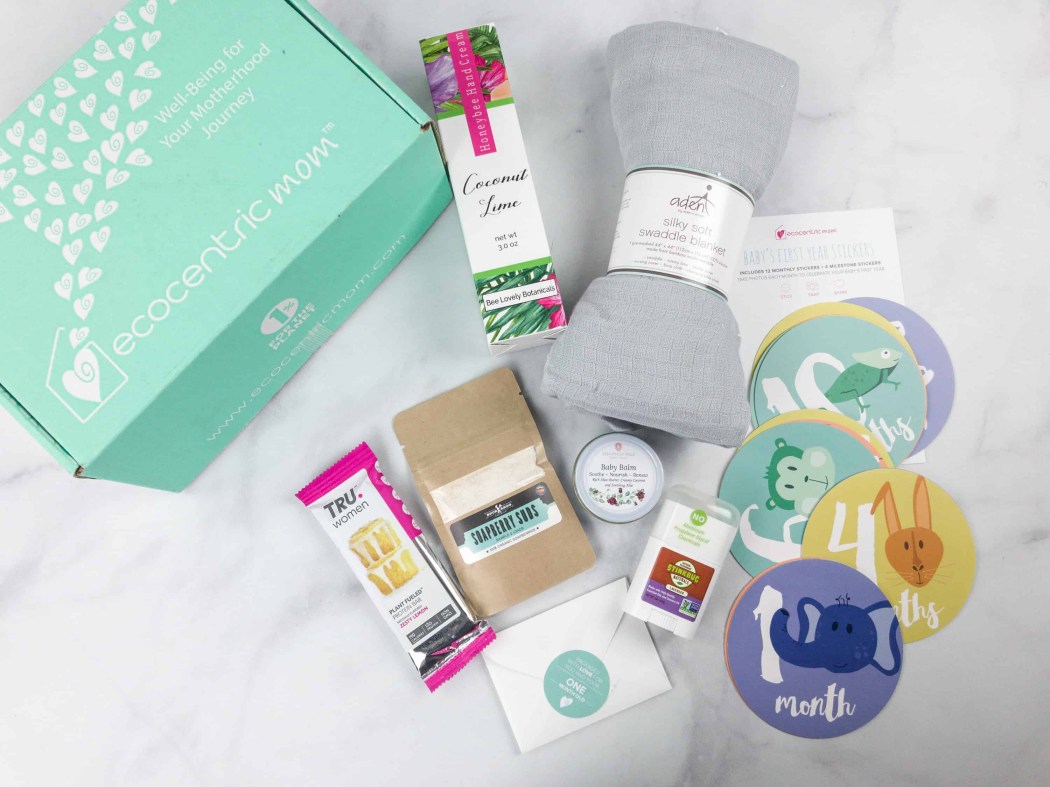 Image from: our review
Mom and their little babes will definitely love this box as it delivers 5 full-size lifestyle products that are fit for a green and gorgeous lifestyle! Ecocentric Mom always contains a mix of practical and pampering items for mom and baby, moms-to-be, or just moms in general. You can expect beauty, bath, home, pregnancy, baby care, wellness, snack, and lifestyle accessories in every box they send directly to your door. You can even customize the box depending on your due date or your baby's birth date and gender! Every item is free of chemicals and toxins, making it the best choice for a wise mom like you!
Deal: Save $5 off your subscriptions, including gifts. Use coupon code 5HELLO.
---
Image from: our review
greenUP Box is on a mission to reduce the use of plastic one area at a time to help transform your home and the planet too! Each zero-waste themed box includes 6-9+ artfully crafted, eco-friendly, and reusable items for the kitchen, living room, bathroom, dining, and more that will empower and inspire you to live green — all of which are full-sized and valued at double the box price! Everything is tested and vetted by their team of green experts. Past boxes included bamboo utensils, vegan wax food wraps, canvas tote bags, and more! On top of it, each box sold helps them give back to non-profits cleaning up plastic waste.
Deal: Get 10% off your first box! Use coupon code HELLO10.
---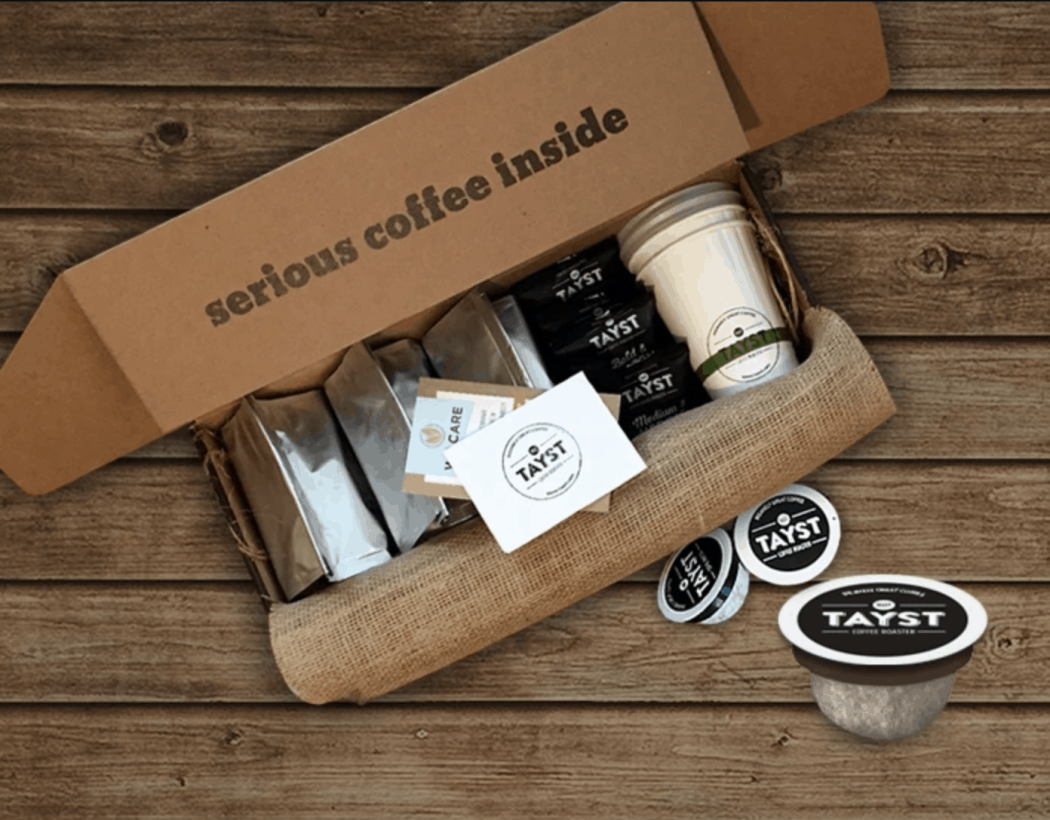 Image from: Tayst Coffee Roasters
Coffee and environment lovers will definitely like this subscription as Tayst Coffee Roasters is an Earth-first coffee company focused on transitioning homes and offices into eco-friendly spaces. Instead of sending plastic Keurig cups, they pack your coffee blend into 100% compostable pods for a convenient, consistent cup of brew. The coffees are sustainably grown as part of the Rainforest Alliance, and you're in control of how many cups you want per month, plus your choice of coffee brews too! With this subscription, not only do you help support the families and the communities where the coffee is grown, but you also help save the planet by reducing plastic waste while enjoying your cup of joe!
Price:
---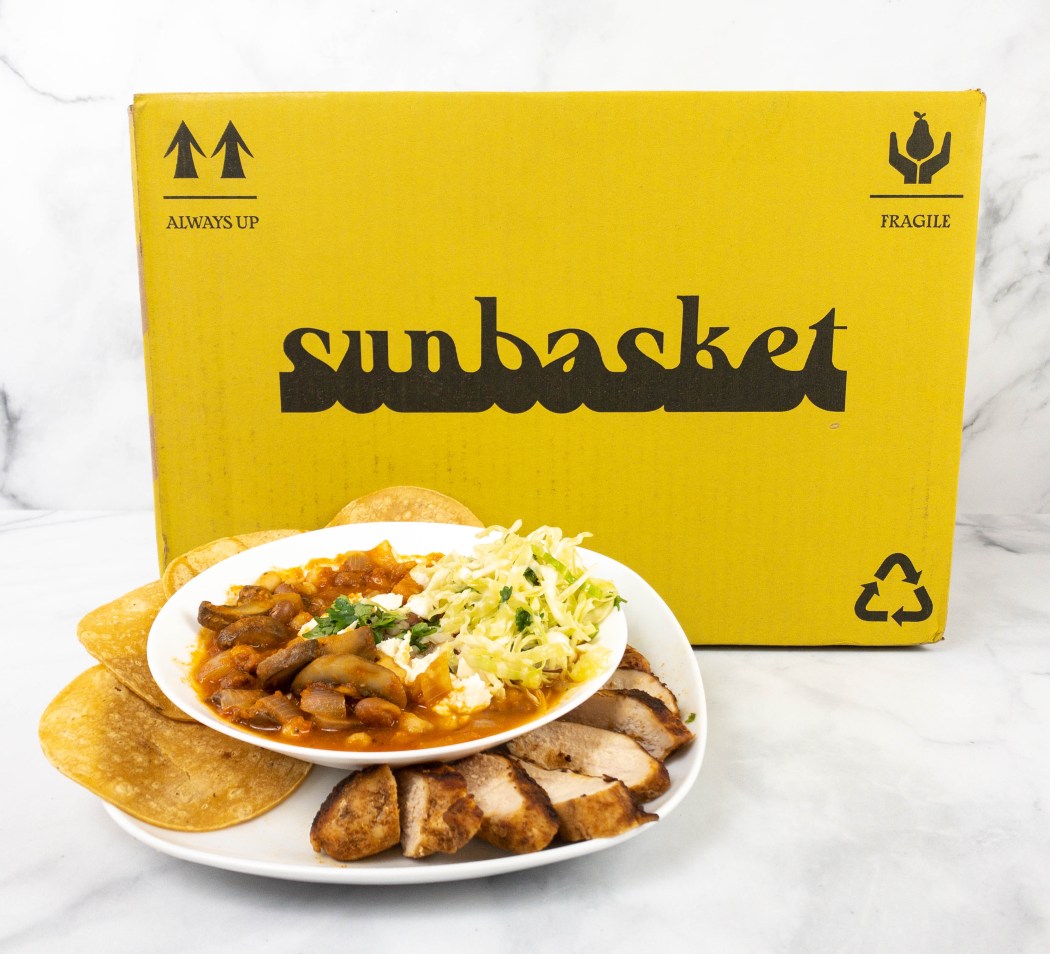 Image from: our review
Sunbasket strives to deliver organic produce and clean ingredients 100% of the time. They make it easy for you to prepare and eat healthy dishes by sending mostly everything you need right to your door. You can also choose a dietitian-approved menu plan depending on your dietary restrictions like Paleo, Lean & Clean, Gluten-free, Vegetarian, Mediterranean, Carb-conscious, and more. They deliver these tasty meals using recyclable and compostable packaging to ensure it minimizes adverse environmental effects. With this subscription, you can eat tasty dinners and feel great about not harming the globe!
Deal: Get up to $90 off on your first FOUR orders + FREE Food Gift! Deal applies automatically, just visit and subscribe. Must meet $65 minimum order per box.
---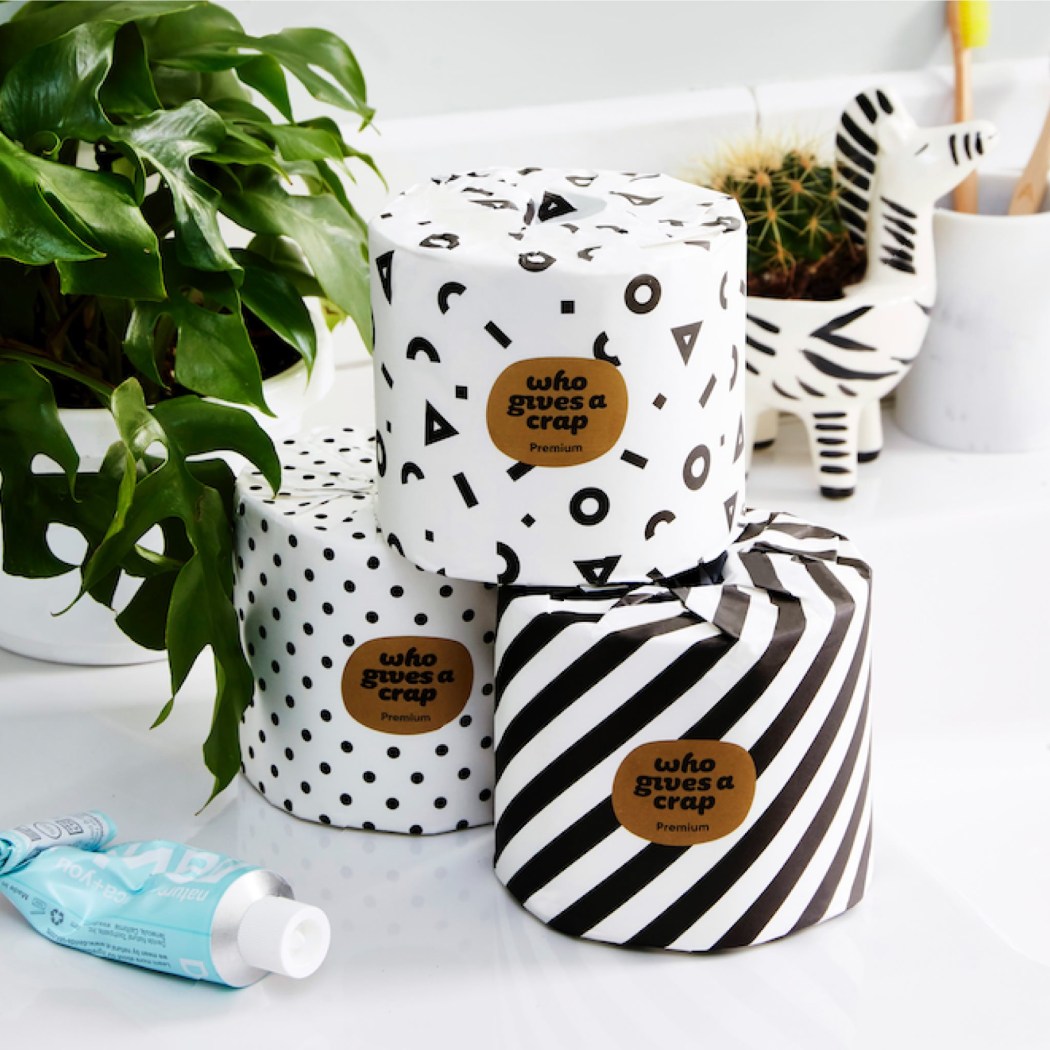 Image from: Who Gives A Crap
Who Gives A Crap makes it easy to stay stocked up on toilet paper with their subscription service. Dedicated to sustainability, they use 100% recycled post-consumer waste paper to create soft, high-quality toilet paper that's gentle on the planet and your skin. With subscriptions available in 24-roll, 48-roll, and double-length roll options, you'll never have to worry about running out of toilet paper at a crucial time again. Plus, you can feel good about your subscription knowing that a portion of each purchase goes towards providing access to clean toilets and sanitation in underserved communities.
Deal: Get $10 off your first month toilet paper subscription! Use coupon code TP4EVA.
---
Image from: Lomi
Lomi is a sleek and modern home food composter, designed with both style and sustainability in mind. It's the perfect addition to any eco-conscious household, as it can help you turn your organic food waste into nutrient-rich dirt that's perfect for your garden or indoor plants. With a compact and user-friendly design, Lomi makes it easy and convenient to compost your food waste right in your own home. Get the composter on a one-time purchase and enjoy the convenience of having filters delivered to you on a recurring basis!
Deal: Get 15% off your Lomi Device when you sign up for 1 year filter subscription! Deal applies automatically, just visit and subscribe.
---
That wraps up the list of the best green and eco-friendly subscription boxes for 2023! Which of these boxes are you most excited to try? 
Want more? Make sure to check out all the best subscription boxes in every category!