Coffee aficionados know that finding the perfect blend can be a never-ending pursuit. From exploring different origins and roast levels to experimenting with brewing methods and flavor profiles, the quest for the ultimate cup of coffee is both exciting and challenging. But with so many options available, it can be hard to know where to start. That's where coffee subscription boxes come into play. By curating and delivering a personalized selection of beans, roasts, and flavors right to your door, these services offer a delightful way to discover new and exciting coffees.
Show More (9 items)
With a coffee subscription, you can enjoy the convenience of having your favorite brew delivered right to your doorstep, without having to worry about running out of beans or settling for subpar blends. But what sets these boxes apart is their focus on personalized experiences. Through quizzes or surveys, many coffee subscription services strive to understand your taste and recommend coffees that match your unique preferences. This not only ensures that you'll receive coffees that you'll love, but it also introduces you to new and exciting flavors from around the world that you may not have discovered otherwise. From rare and exotic single-origin beans to seasonal blends and specialty roasts, these coffee subscription boxes offer a fun and educational journey for any coffee enthusiast.
To help you narrow down your options, we've curated a list of the best coffee subscriptions to try. From top-rated services with a wide range of blends and roasts to niche providers that specialize in rare and unique coffees, these boxes are sure to satisfy your craving for quality caffeine.
The Top 16 Subscription Boxes For Coffee Lovers!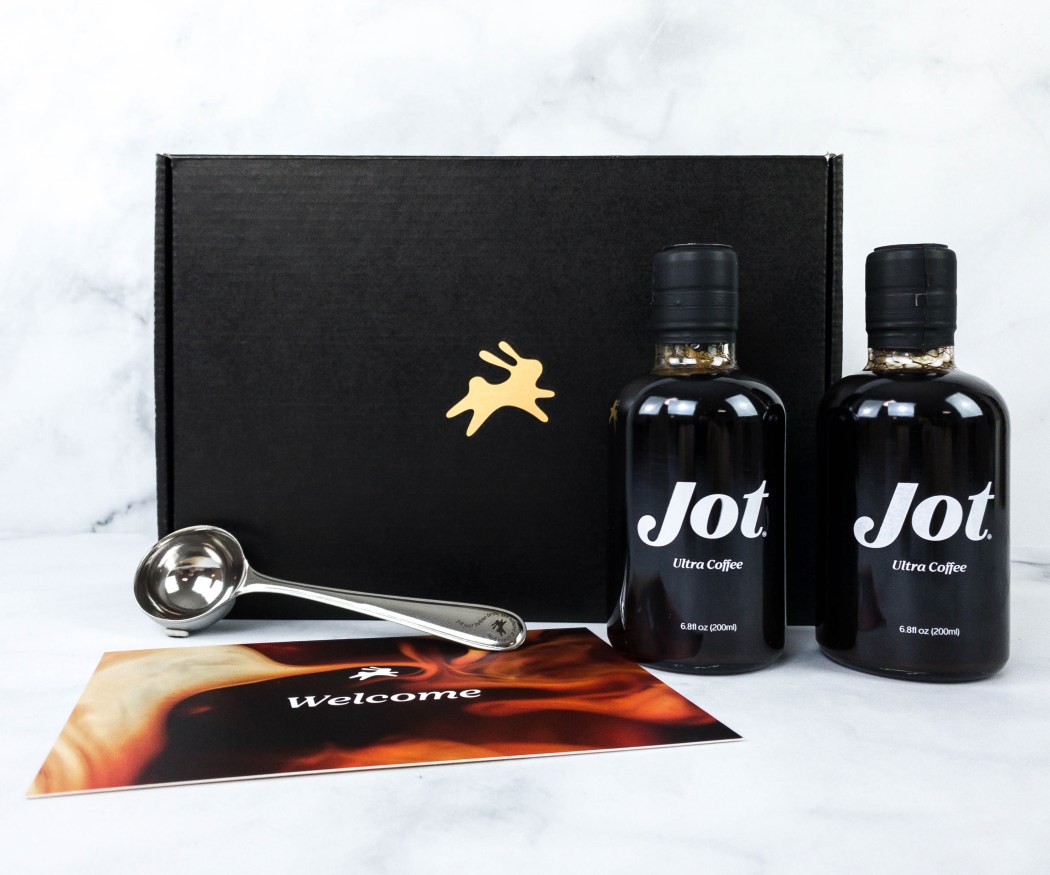 Image from: our review
Jot is a subscription offering an ultra coffee that's 20 times more concentrated than usual! Their unique extraction process brings out the natural flavor and freshness of coffee beans, resulting in the purest, most delicious liquid form of coffee. All you have to do is choose between the Original and Dark, or try both, so you don't have to choose. The only ingredient you'll find in this concentrated coffee is the highest-quality organic, fair-traded, and sustainable coffee beans from Central and South America. Transform your daily morning coffee routine with just a splash of creamer or milk! Espresso, Cappuccino, Americano? You name it, and you'll have it in seconds!
Deals:
Get a FREE Gift with your Duo subscription! Use this link to get the deal.
Get 15% off on all products, including subscriptions and one-time orders! Use coupon code HELLO15.
---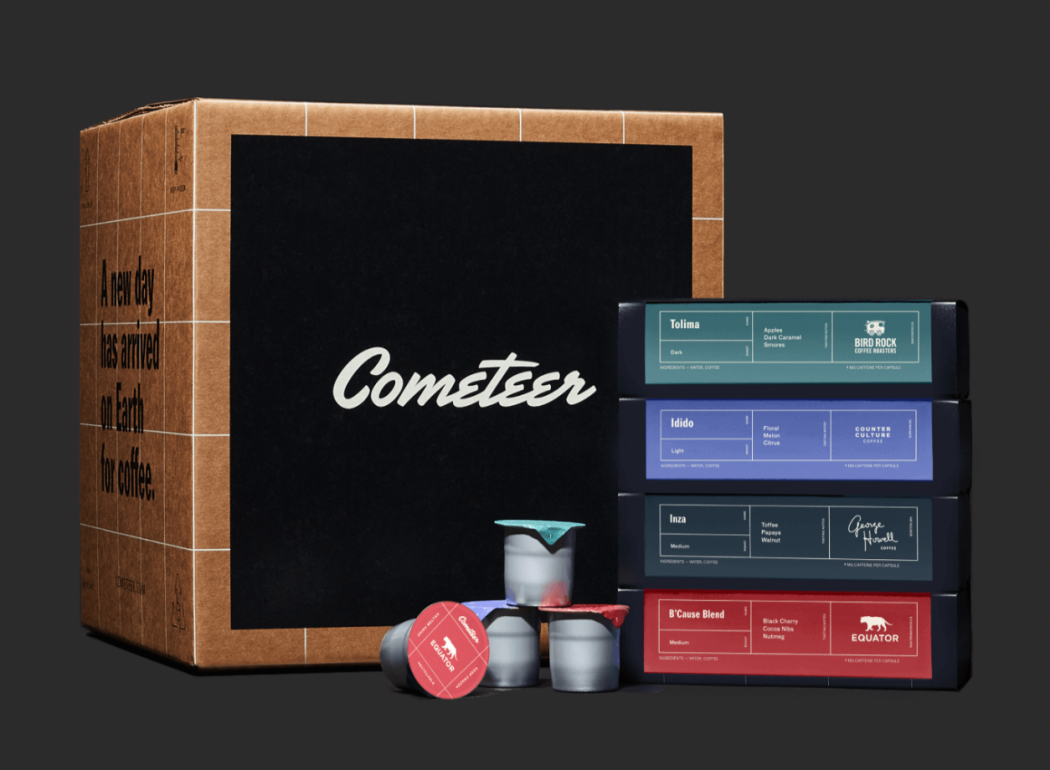 Image from: Cometeer
Cometeer makes preparing and drinking coffee easier and better! It is a unique subscription that flash-freezes the purest form of coffee so you can enjoy a fresh cup even without machines or gadgets around. They source the beans from the best small-batch roasters in the country, then brew and carefully extract them using a proprietary extraction system that brings out maximum coffee flavor and aroma. You can shop by roast level or roaster and receive 32 cups in total for a week or month of better coffee. Just melt a frozen cup to enjoy your hot or iced coffee in seconds!
Deal: Get $20 off on your first order! Deal applies automatically, just visit and subscribe.
---
Image from: our review
Atlas Coffee Club curates the world's best single-origin coffees to energize your mornings, exported from different countries like Tanzania, Kenya, and Colombia! Aside from a Half Bag (6oz), Single Bag (12 oz), or Double Bag (24oz) coffee sent monthly or every two weeks directly to your door, they also include flavor notes, a postcard, and brewing tips to power up your coffee adventure. You can choose the coffee type you like (ground, whole bean, or coffee pods), the roast preferences, and the grind type to match your brewing method. This subscription is definitely our "coffee tour guides", sending amazing exotic coffees we don't usually find online or on the shelf at retail stores!
Deal: Get 50% off your first subscription purchase! Use coupon code HELLOSUBSCRIPTION50.
---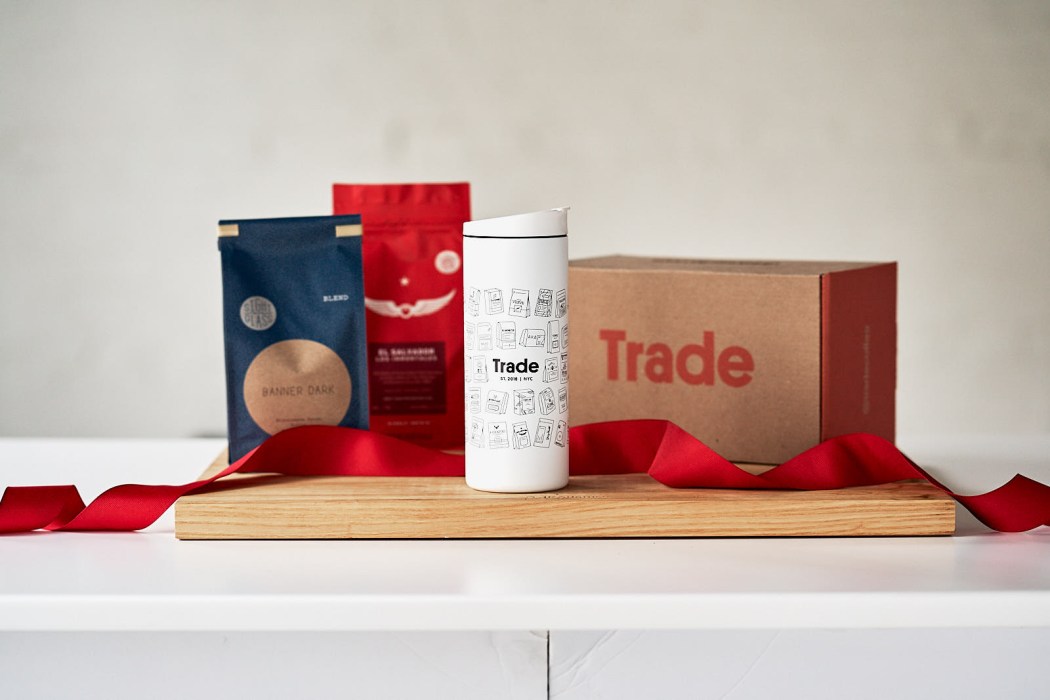 Image from: Trade Coffee
Trade Coffee makes it possible to rethink the model for brewing coffee at home. They partner with roasters across the country to bring you high-quality, ethically sourced coffee to make your mornings better. To date, they offer 450+ coffees from the best craft roasters, all handpicked and tasted by their team! Take the quiz and get matched with coffees based on your liking. You can also customize the delivery frequency, grind setting for your coffee beans, and the number of coffee bags you'd like to receive. With lots of options, you'll find the best fit for your taste buds!
Deals:
Get $15 off when you pay up front for 3 bag subscription + FREE Shipping! Deal applies automatically, just visit and subscribe.
Save $25 when you pay up front for 6 bags subscription + FREE Shipping! Deal applies automatically, just visit and subscribe.
---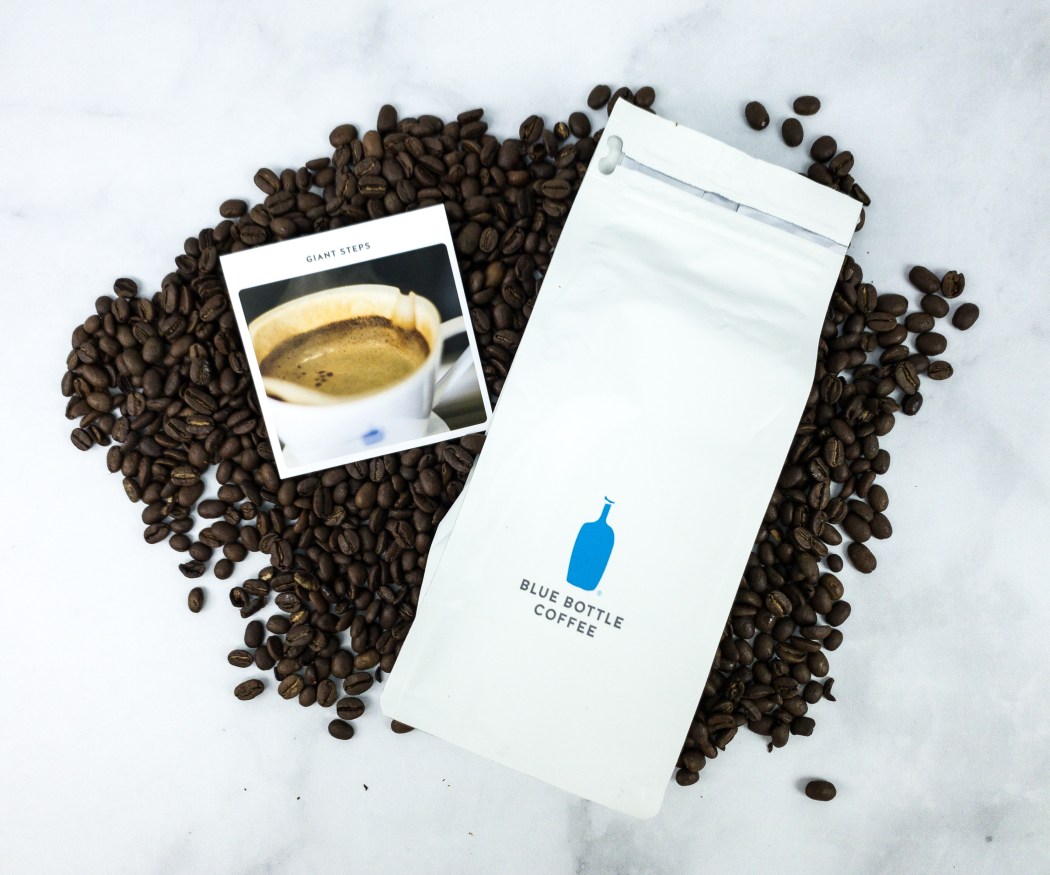 Image from: our review
Some coffee subscriptions focus on surprise. Others, like Blue Bottle Coffee, are more interested in providing you with control! They provide you with over 15 subscriptions to choose from, which include Single Origin Assortment, Beta Blend, Three Africas, Night Light Decaf, and more. Once you've picked up a fave, they will deliver your pack on your preferred schedule and frequency of your choice. There is also a matching quiz to help you discover the best coffees your taste buds will love! Also, their coffee is roasted and shipped within 48 hours of ordering to ensure they're fresh and aromatic when they arrive at your door. It's a great subscription for those who want multiple coffee options!
---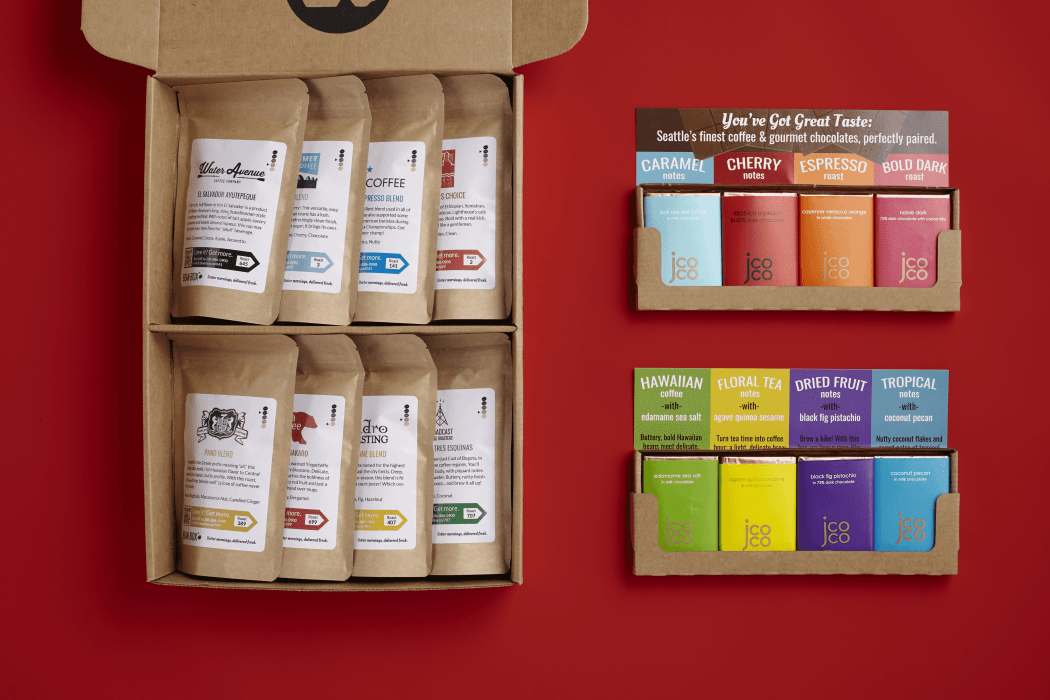 Image from: Bean Box
Bean Box features coffee from top artisan roasters around the world! Adventurous coffee drinkers can customize their coffee box based on how they like their coffee to be – whole bean or freshly ground coffee. Various roast preferences are also available, including curator's choice, light & bright, medium & cozy, dark & toasty, espresso, and decaf. There's also an option to choose how many bags you want to receive (one 12oz bag or two 12 oz bags) and how often you like your coffee delivered (every week, every two weeks, or every month. It's one of the best coffee subscriptions to go to for better mornings!
Deal: Save $5 on your first box! Deal applies automatically, just visit and subscribe.
---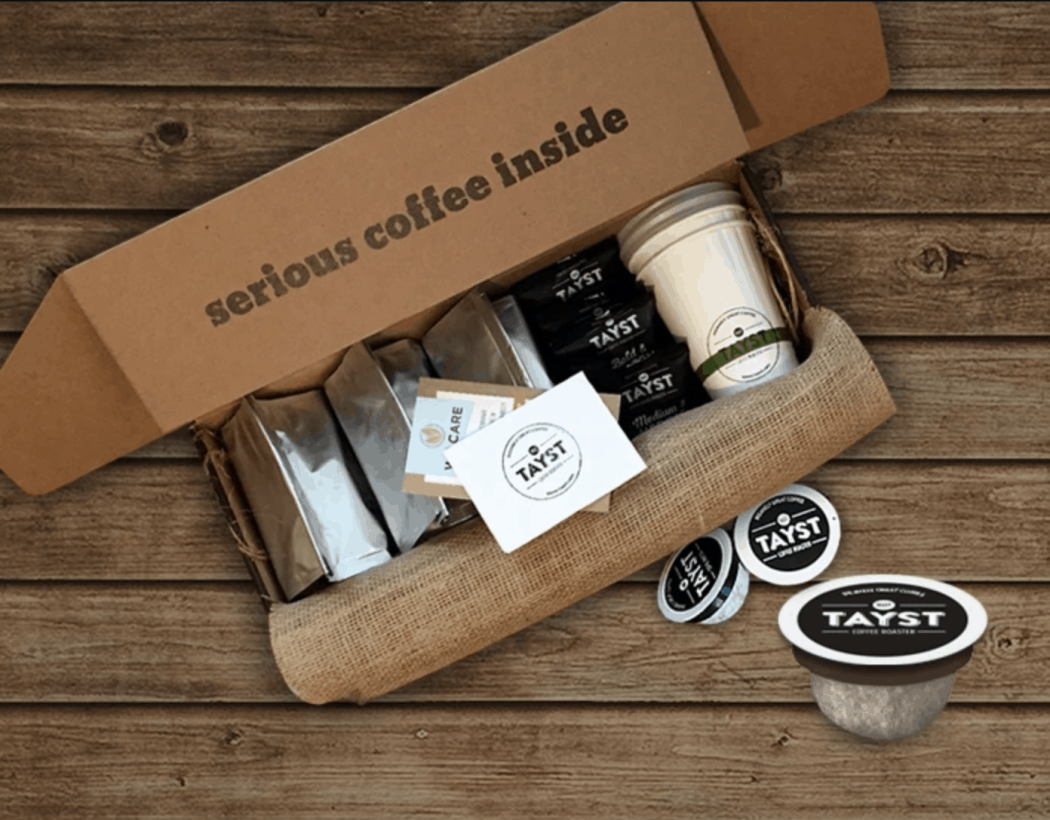 Image from: Tayst Coffee Roasters
Tayst Coffee Roasters is an eco-friendly coffee company sending sustainably-grown coffee in compostable single-serve cups. Subscribers are in control of how many cups they want per month, plus their choice of coffee brews too! You can also get the Sample Box for a low price to help you discover a coffee you'll crave for the coming days. Each box includes your chosen k-cups, delivered conveniently to your home or office. You'll never have to worry about plastic Keurig pods ever again with this coffee subscription!
Price: Sample Box costs $8, and monthly subscriptions start at $25 a month, plus s&h.
---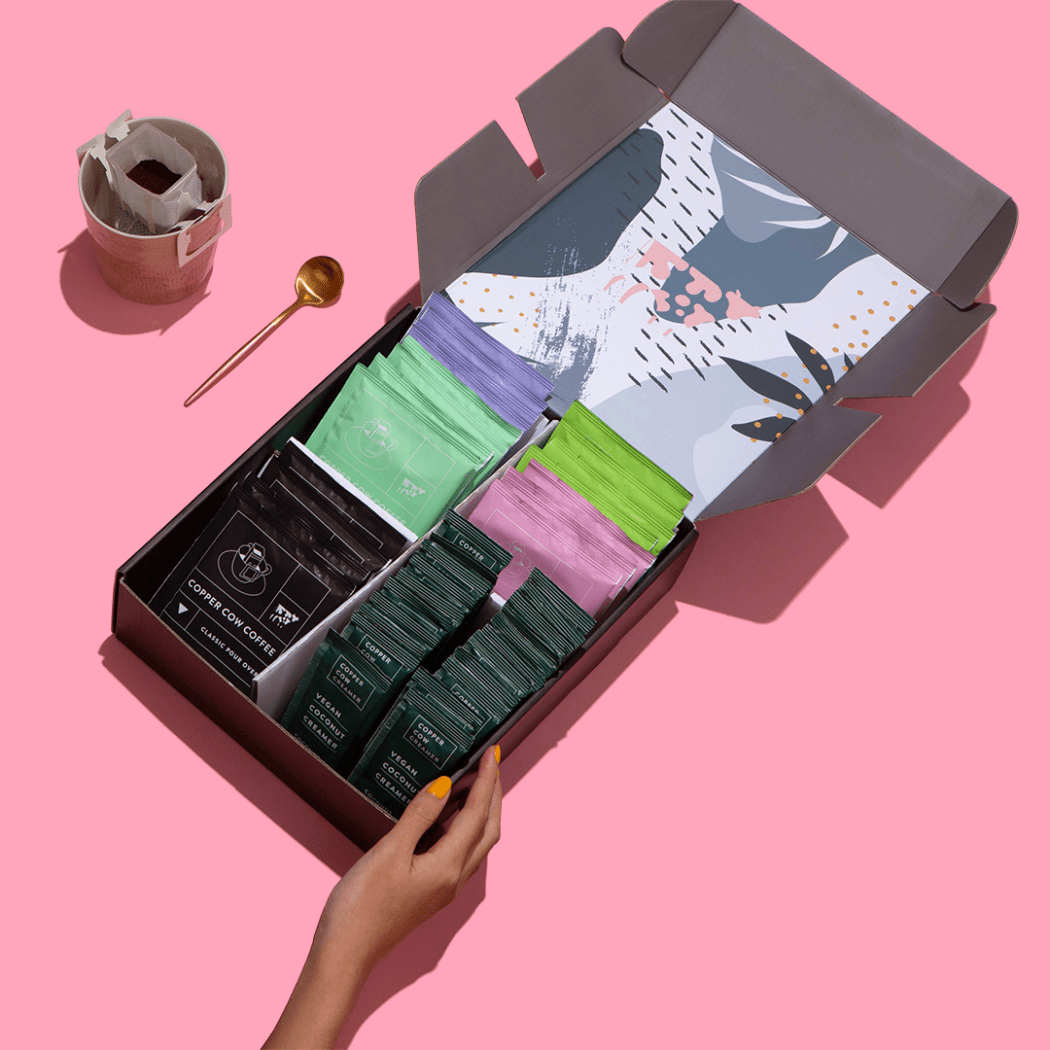 Image from: Copper Cow Coffee
Copper Cow Coffee is a quality-obsessed, eco-friendly, and women-owned company offering artisanal, all-natural Vietnamese coffee, and you can get them in single-serving, pour-over coffee filters. Just choose your coffee flavor (Classic Black, Churro, Vanilla, Salted Caramel, Lavender, Just Black, Decaf) and receive eight coffee packs every month. You can also pair your fave coffee blend with creamer to upgrade your coffee experience. Once everything arrives, tear open the bag of coffee grounds, hang the wings on each side of the cup, pour enough hot water, and taste barista-quality coffee at home! They also have 12oz coffee bags so you can brew your way — drip, fresh press, cold brew, and more!
Deals:
Get 25% off your first subscription! Use coupon code COFFEECLUB25.
Get $5 off your orders $50 or more! Use coupon code SAVE5.
---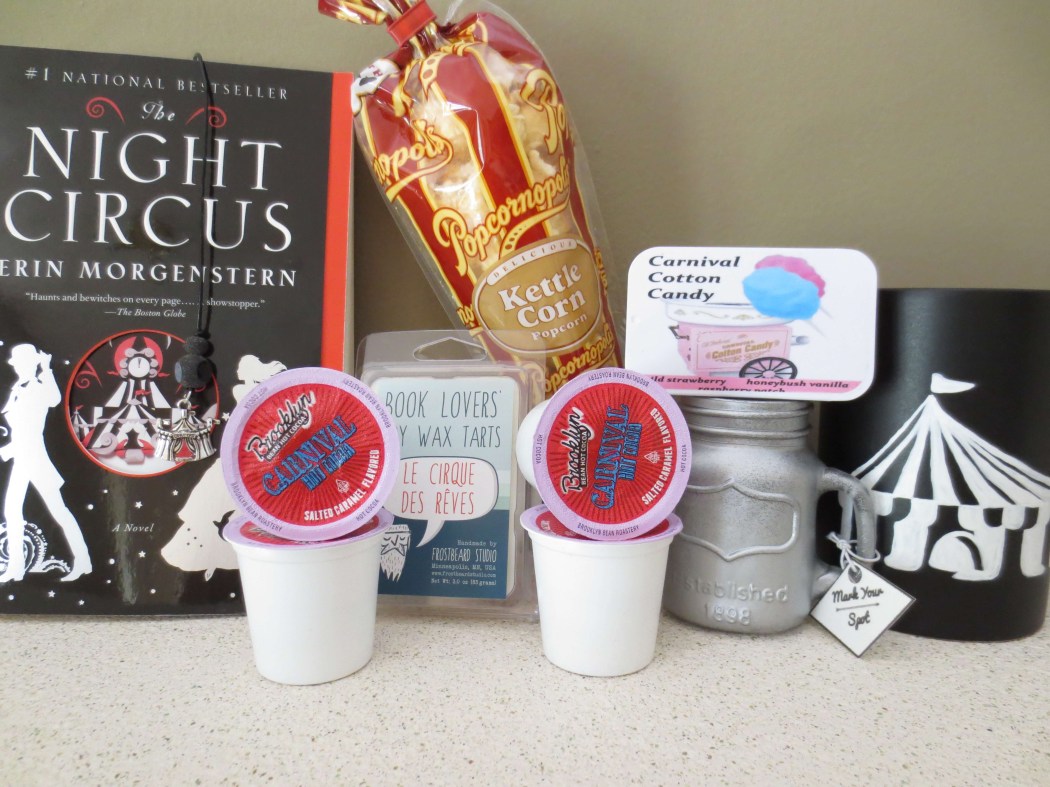 Image from: our review
Coffee and a Classic sends not just coffee but also a book that you can read while sipping on your fresh brew! There are two subscription options to choose from: Premier Box and Essentials Box. Each box comes with a book in classic literature or children's classics, a beverage of your choice (coffee, tea, or hot cocoa), two bookish items, and a bookmark that'll make the reading experience more fun. The Premier Box also includes a snack and a mug. The book selection varies each month – from the tried-and-true classics to modern favorites. It's a special reading session delivered right to your door!
---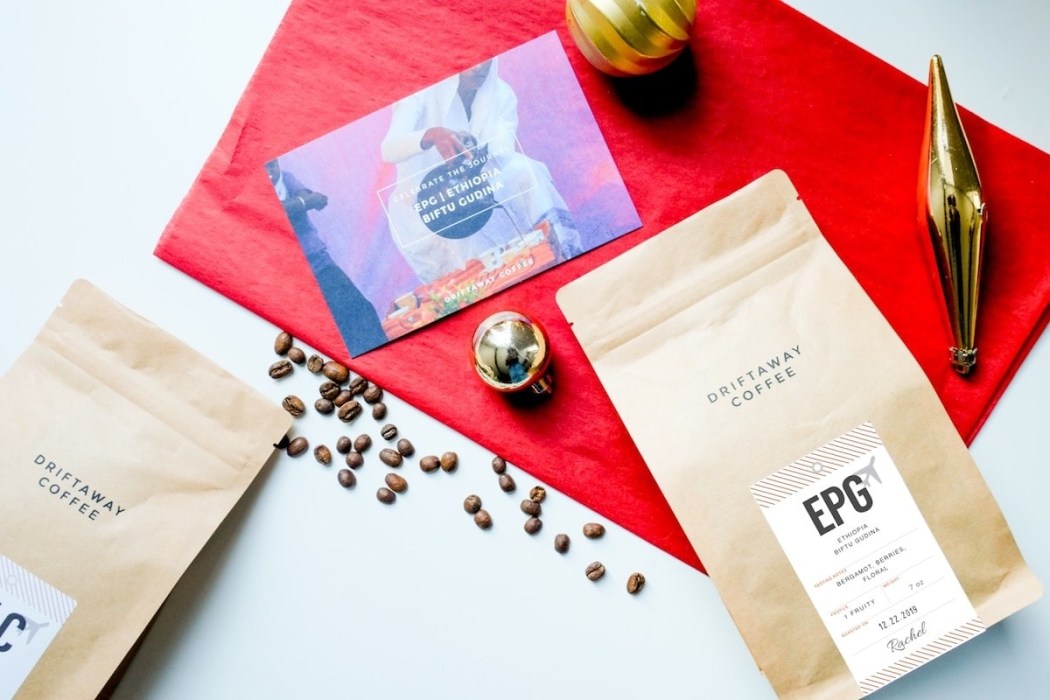 Image from: Driftaway Coffee
Driftaway Coffee is a personalized fresh-roasted coffee subscription. New subscriptions start with a Coffee Explorer Kit, which will include four different 2-ounce bags of coffee that will be used to tailor what coffee you'll receive in the future. It will help you discover new flavor profiles from around the world each month, similar to the taste you love! Aside from the coffee, each box includes notes on everything you want to know about your cup of joe. The bags are even personalized for each customer and shipped within 6 hours of roasting in eco-friendly packaging.
Deal: Get 50% off your first month of a subscription! Use coupon code HELLO50 .
---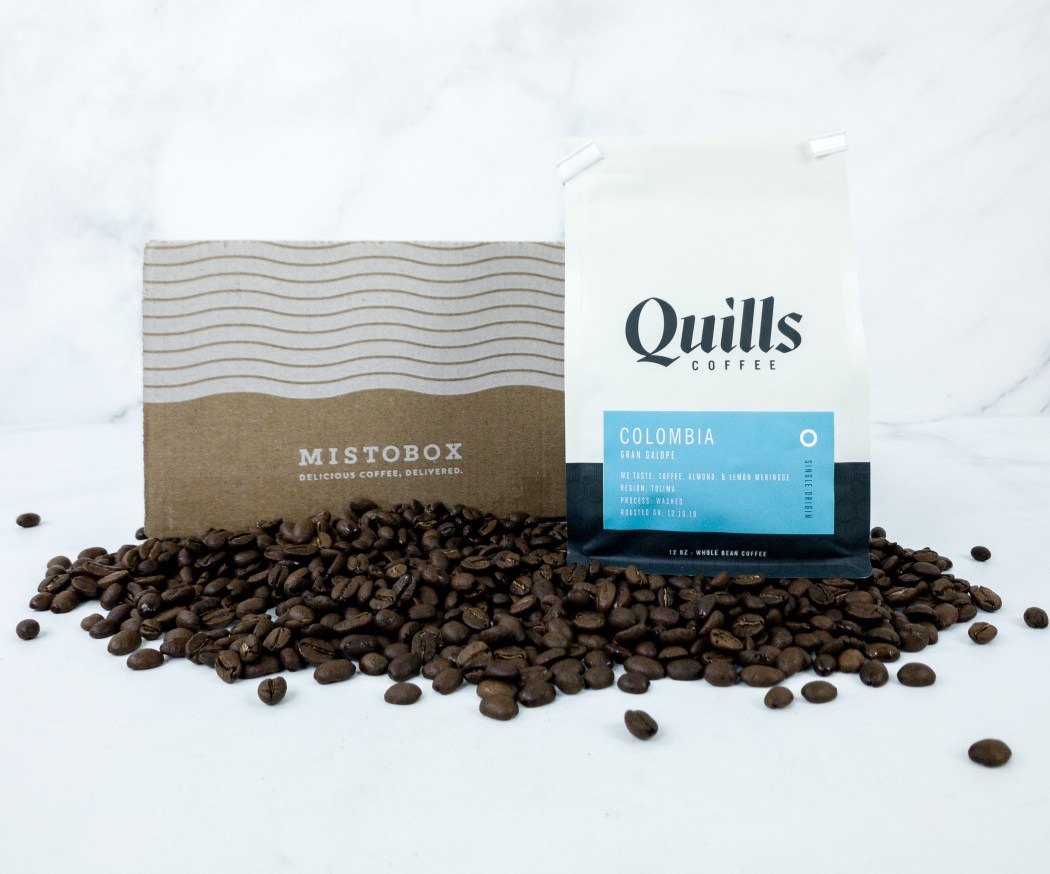 Image from: our review
Misto Box is the ideal subscription choice for fans of artisan coffee. They search high and low for the most talented roasters, sample them, and choose the bests of the bests to make it easy for you to discover and brew great-tasting coffee at home. Just choose a tier (Basic, Deluxe, or Exclusive) and receive a 12oz bag of coffee that's freshly roasted for your order. Your coffee box is tailored to your taste and will be shipped directly to your door on your preferred schedule. It just gets better every time!
---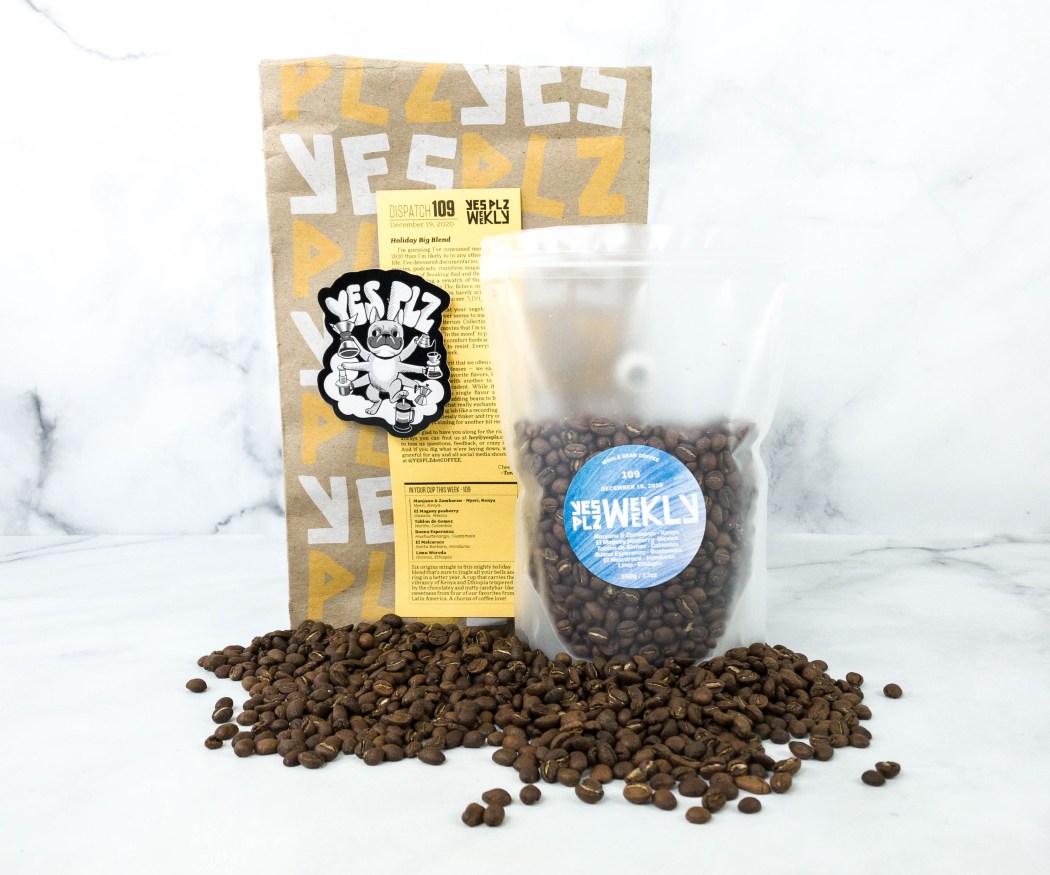 Image from: our review
The best coffee you can drink is the coffee you make in your kitchen, and that's where Yes Plz Coffee can help! Whether you're a newbie trying out coffee to find what suits your taste buds or a connoisseur exploring for a more delicate taste, with new and unique blends every week, there's so much for you to discover and sip! Get full control over what bag size you'll receive on your preferred delivery schedule, wait for it to arrive at your door, and experience coffee like never before.
Deals:
Get FREE 2oz Coffee Sample - just pay $3 shipping! Use this link to get the deal.
Get 20% off your purchase! Use coupon code HELLO.
---
Image from: our review
Angels' Cup offers 100% Arabica coffee and a fun tasting experience ideal for coffee connoisseurs and coffee newbies alike! At present, there are three subscription options to choose from: The Cupping Flight with four 1oz samples, the Black Box with four 2.75 oz samples, and the All Stars subscription with a 12oz bag. They give you a chance to sample their coffee blends without bias, so you can decide for yourself what you like most. A number on the bag will help you identify the coffee after you've tried it. It's truly the coffee subscription for the curious!
Deal: Get 20% off your first box when you sign up for a pay per shipment plan! Use coupon code HELLO20.
---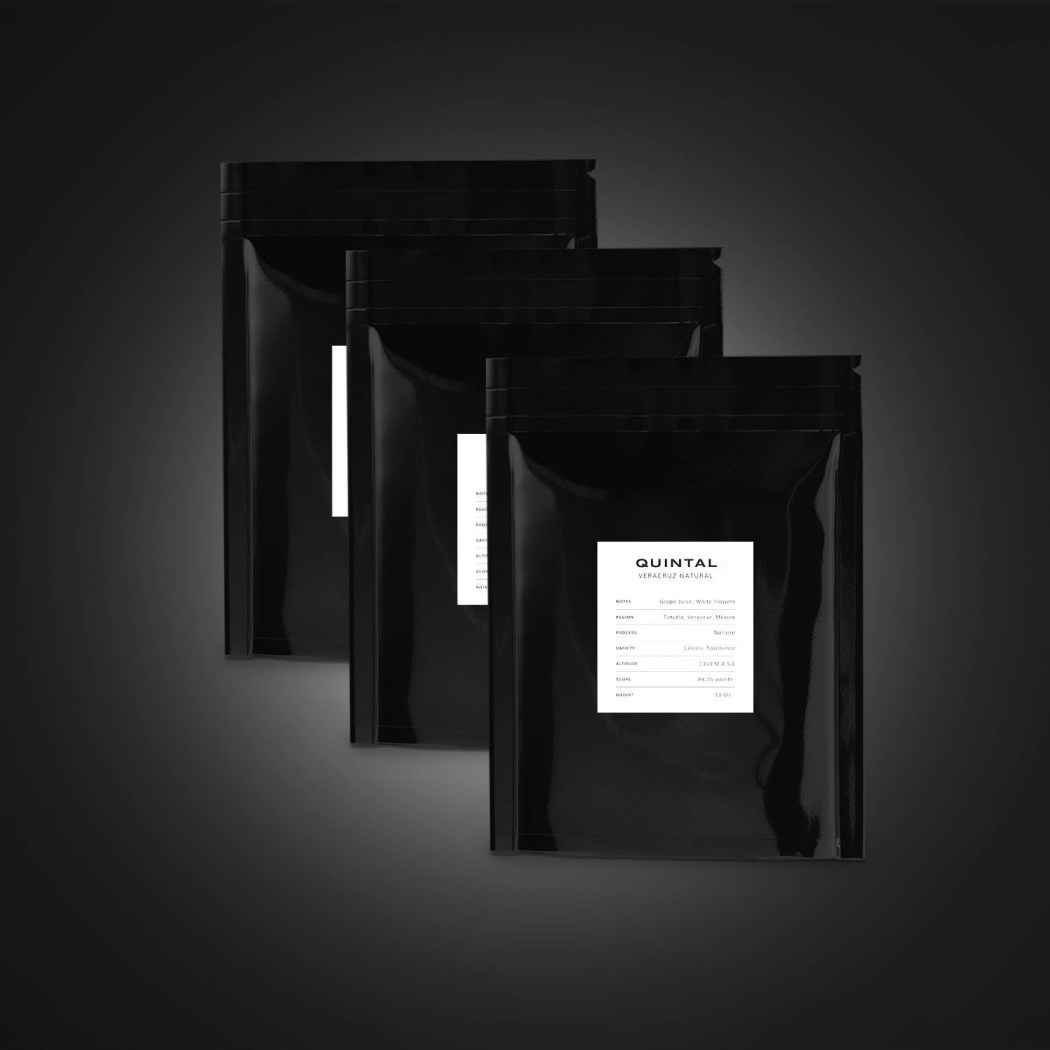 Image from: Quintal Coffee
Quintal Coffee lets you try a variety of single-origin coffee from the most recent harvest in Latin America! This coffee subscription delivers fresh taste, rich flavors, and invigorating aroma to your cup by introducing one coffee variety at a time. The coffee beans are sourced and roasted in the country of origin while it's still "alive" to bring you the most vibrant and complex flavors for that authentic coffee experience. You'll receive 10oz of coffee every month, packed in a resealable bag to maintain freshness. Although no option for ground, their whole-bean coffee is top-notch!
---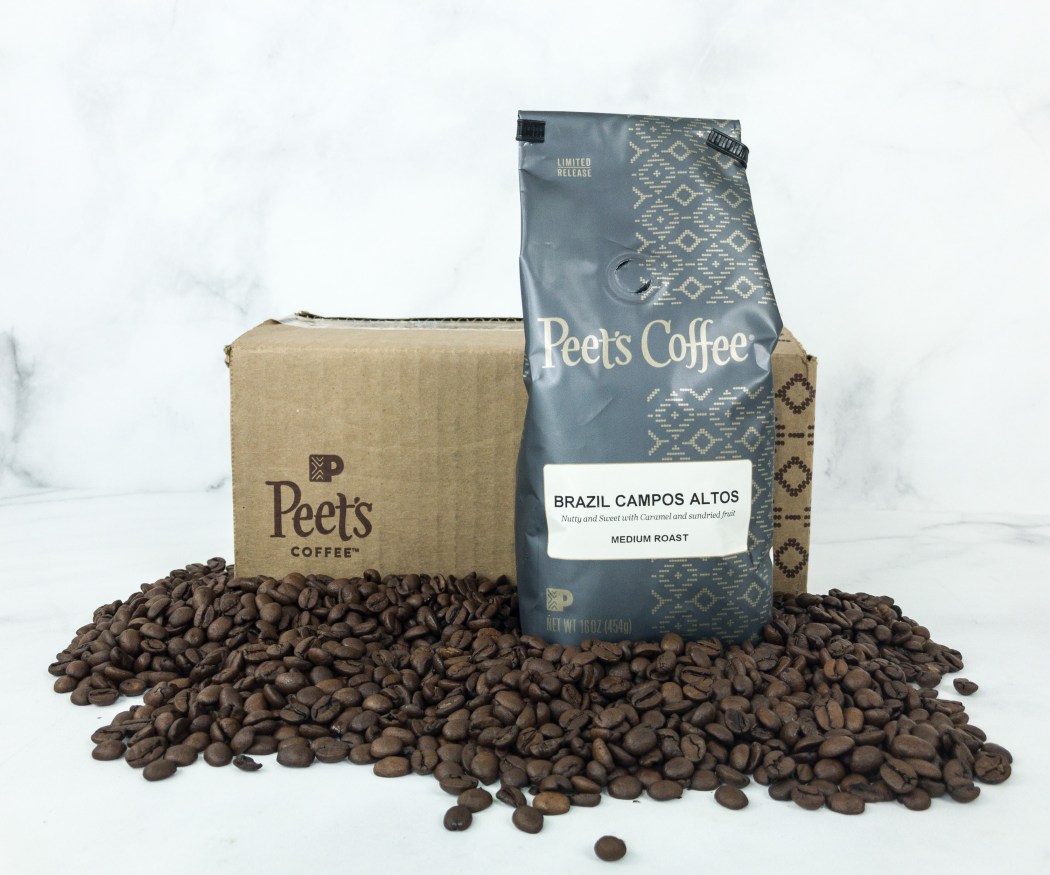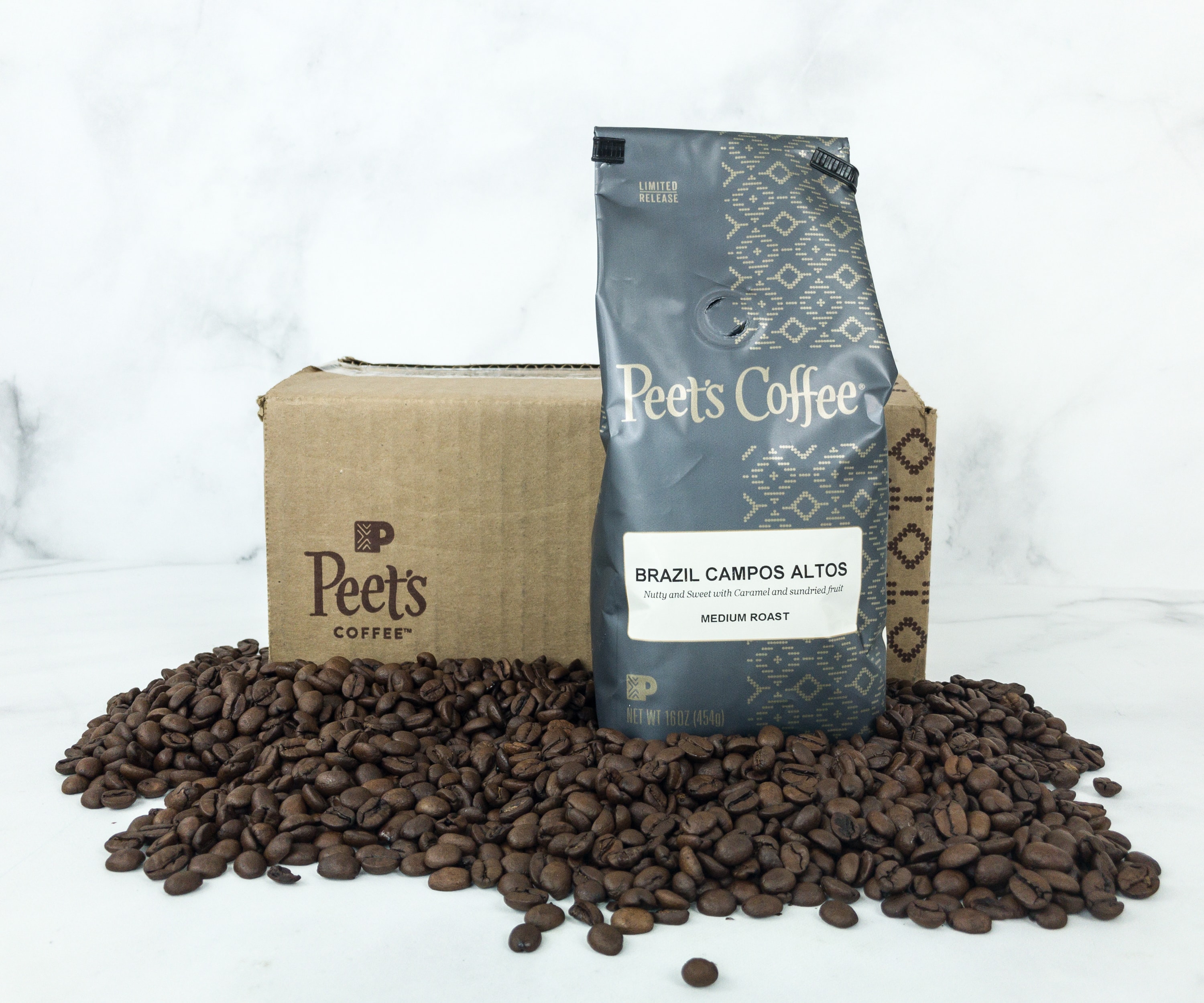 Image from: our review
Peet's Coffee is one of the best subscription options for all coffee lovers out there! They give you the power to choose from four curated subscriptions, build your own box with flavors you love most with their Frequent Brewer subscription, or find your match with the coffee quiz. The Small Batch Series comes with a different limited-release, rare micro-lot from small farms in the world's best coffee-growing regions; Seasonal Essentials Series, which offers limited-release coffees of each season; Single-Origin Series, which lets you experience the world through unique coffee flavors; and Signature Blend Series, which is all about the classics. Plus, you can get them in larger quantities – 1 lb, 2 lbs, or 3 lbs. Who would say no to an extra cup of coffee anyway?
Deals:
Enjoy $10 off your first order of any new subscription of $29+. Use coupon code NEWSUB.
Get 30% off on new subscriptions! Use coupon code NEWSUB30.
---
Image from: Death Wish Coffee
Death Wish Coffee gives coffee lovers a high-quality, bold, gourmet coffee blend with unparalleled flavor! There will never be a drop-dead day as you'll never run out of coffee to sip every day — they'll always be there for your coffee needs. Start your subscription by answering a few questions about how you enjoy your coffee and receive coffee that slaps! You can also choose the size of your bag, the grind type, and the delivery schedule as well. It's the jumpstart you need to maximize your day.
---
And that's all the best subscription boxes for coffee in 2023! What's your favorite coffee subscription? Let us know in the comments!
There are more amazing subscriptions to try! Check out all the best subscription boxes in every category!