For people who can't start their day without a dose of caffeine, there are lots of coffee subscription boxes that make sure you always have enough stock of your favorite blends. This is also a great opportunity for coffee enthusiasts to try different kinds of coffee without leaving the comforts of your home or office. Some subscriptions send whole bean coffee and some focus on ground coffee, but there are also boxes that offer both!
Need help in choosing the right subscription for you? We asked our readers to pick their favorite coffee subscription and here are the ones that made it to the cut in your list of the best coffee subscription boxes! If you want even more suggestions, don't forget to check out the full list of coffee subscription boxes!
The Top 14 Coffee Subscription Boxes – Award Winners!
Coffee lovers, here are the best subscriptions for you according to our readers!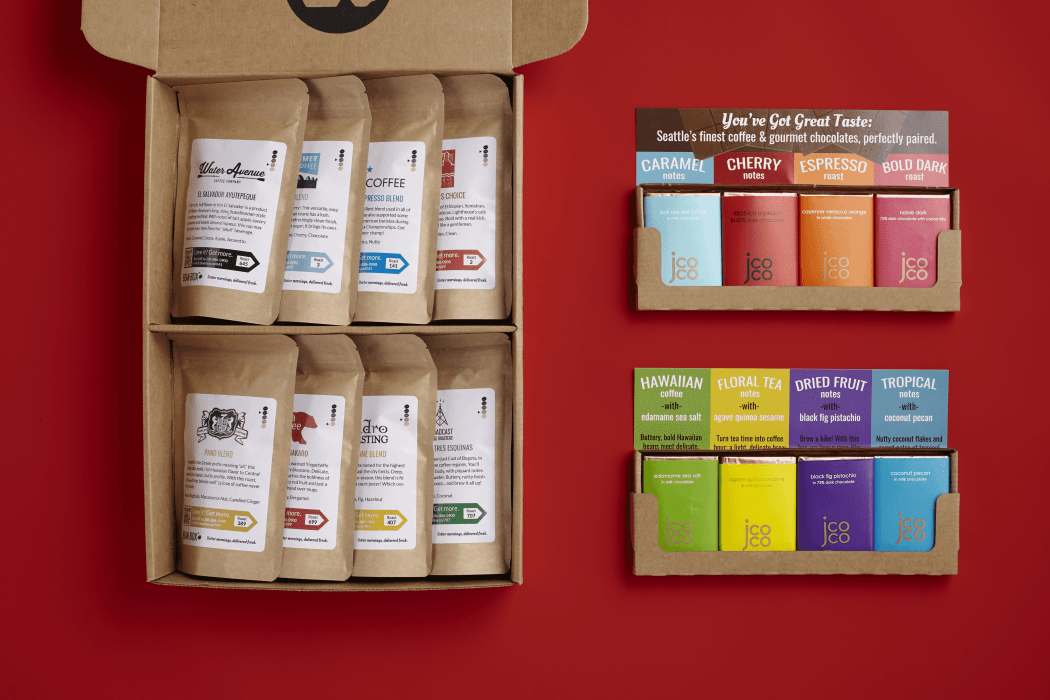 Image from: Bean Box
What You Get: Bean Box features coffee from top artisan roasters around the world! For adventurous coffee drinkers, they currently offer two kinds of subscriptions: Bean Box Sampler which includes four 1.8 oz bags of coffee and Coffee of the Month with one 12 oz bag of coffee. Subscribers can even choose whether they want whole bean or freshly ground coffee. Various roast preferences are also available, including light, medium, dark, decaf, and espresso.
See Bean Box Reviews for more information!
Price: Coffee Tasting subscription costs $16.50 per month, and the Coffee Bag subscription costs $24 per month, $22 per 2 weeks and $20 weekly. Shipping is free.
Deal: Save $5 on your first box! Deal applies automatically, just visit and subscribe.
---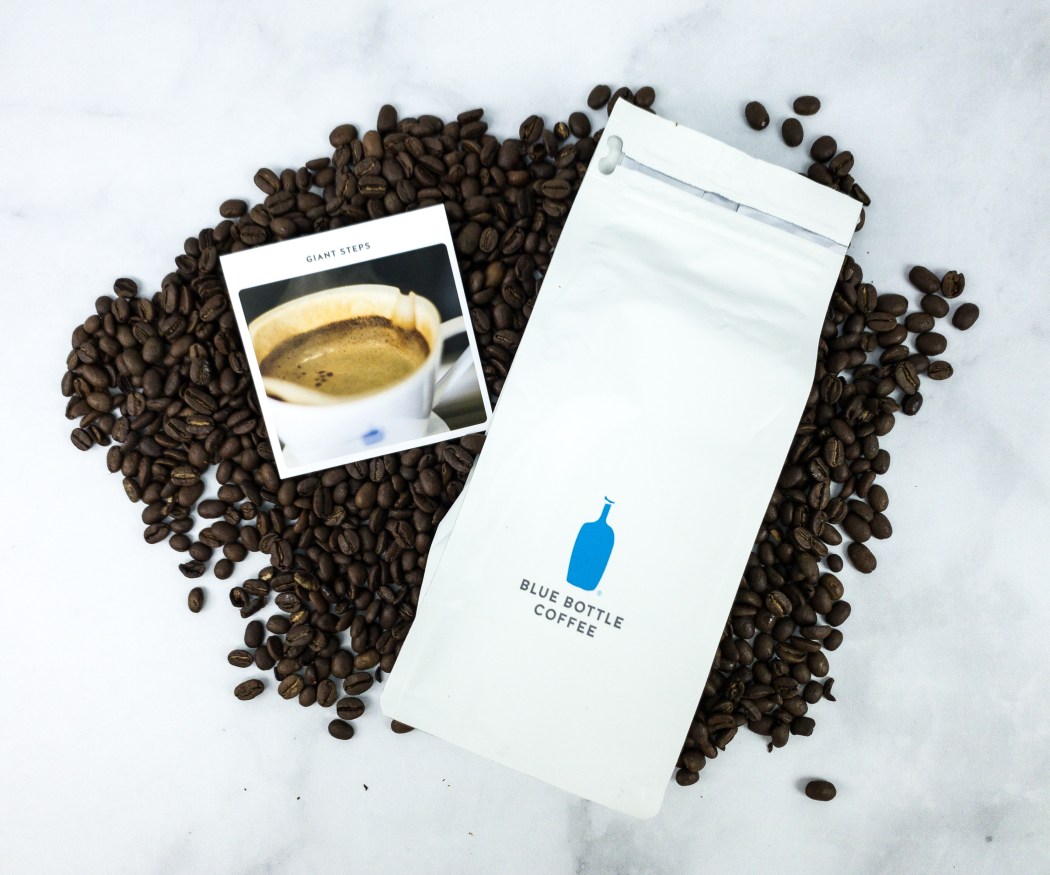 Image from: our review
good sub-product to brew – GLee

Can never get enough coffee! – Groot

Great gift for any coffee lover in your life. – Ricky
What You Get: With Blue Bottle Coffee, you can choose among single-origin, blend, and espresso coffee, and your pack will be delivered on the frequency of your choice. They also offer both ground and whole bean coffee. It's a great subscription for those who want multiple coffee options! Also, their coffee is roasted and shipped within 48 hours of ordering, making sure that they're fresh and aromatic when they arrive at your door!
Check out Blue Bottle Coffee Reviews to know more!
Price: The prices vary depending on your coffee selections. Half Bag (6oz) subscriptions start at $8, and Standard Bag (12oz) subscriptions start at $15.
Deal: Grab a free trial of Blue Bottle Coffee! Use this link to get the deal. Just pay $5 shipping.
---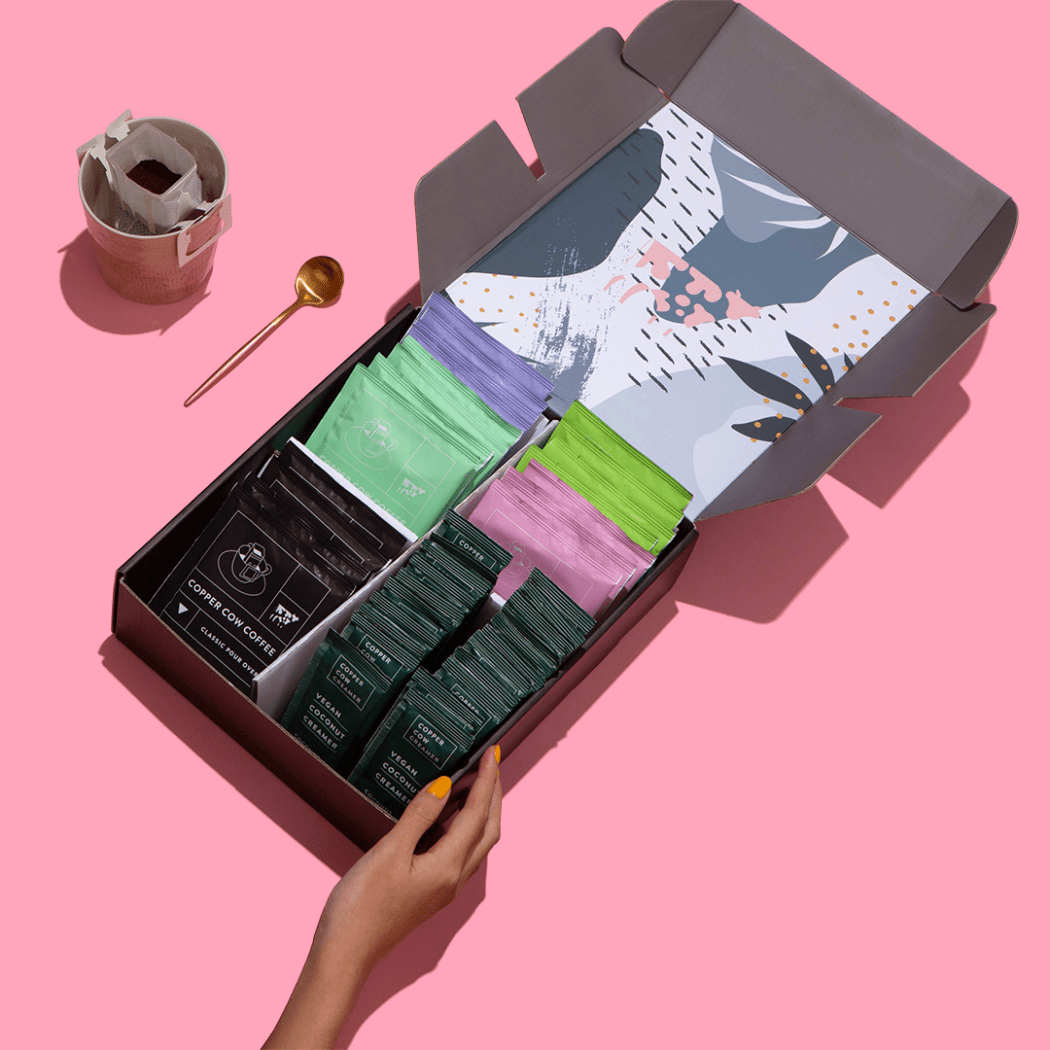 Image from: Copper Cow Coffee
What You Get: Copper Cow Coffee boasts of their own artisanal coffee blends, and you can get them in single-serving pour-over coffee filters, delivered to your door monthly. There are currently 4 box types you can choose from, depending on your preferences or needs: Just Black with 20 dairy-free black coffees, Classic with 20 black coffees and 20 creamers, Coconut Party with 20 variety coffees and 20 variety dairy-free creamers, and Party with 20 variety coffees and 20 variety creamers.
Price: Choose your coffee from: Just black- $35 per month, Variety- $39 per month, Classic- $45 per month and Party- $49 per month.
Deals:
---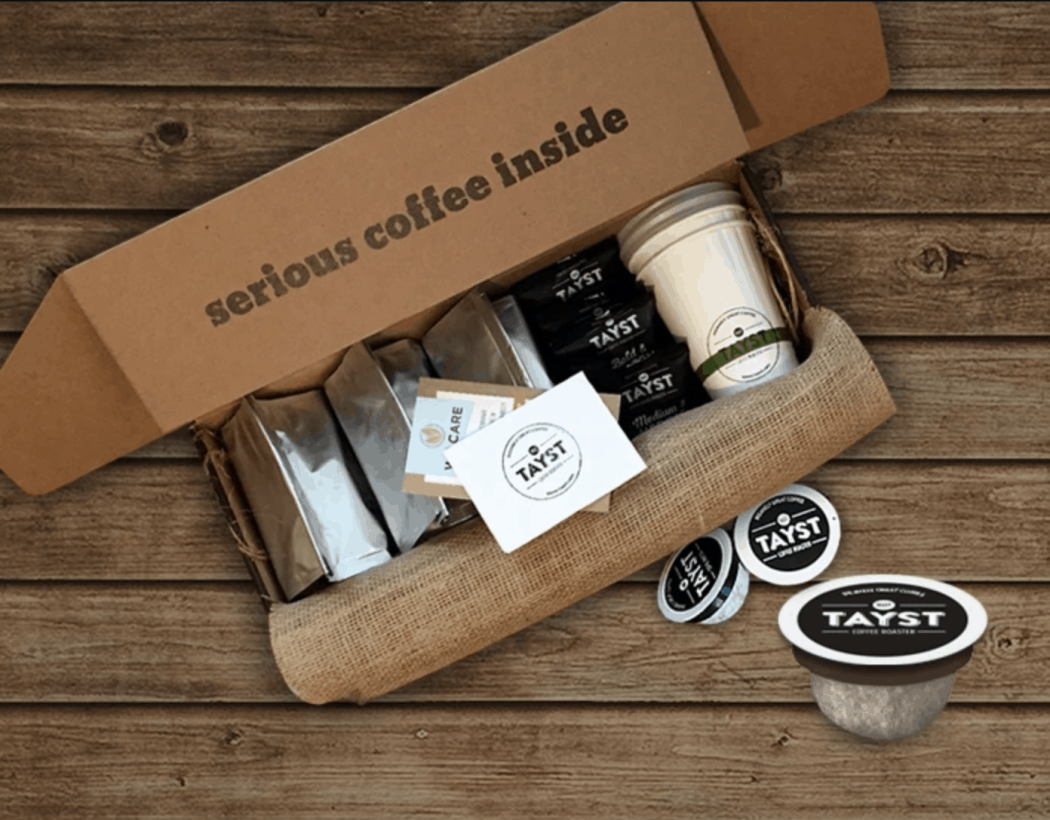 Image from: Tayst
Beautiful and personal packaging…..attention to detail….containing the best tasting coffee. Best of all, we're saving waste to the landfill. – Kris from Sedona

Besides their pods being 100% compostable (which was initially one of the main reasons I wanted to buy their coffee), the coffee is delicious! My favorite is the Hazelnut, and I won't go back to store bought plastic k-cups ever again. – Charlene

Eco-friendly pods and well-described flavor and strength options, including decaf. Packaging is elegantly simple and earth friendly, which also allows me to decide if I want the branded clothespin. A personalized thank you card is also included with each order. – Janet
What You Get: Tayst is an eco-friendly coffee company sending sustainably-grown coffee in compostable single-serve cups! Subscribers can choose their preferred brew strength and if they want to receive either Keurig or Nespresso compatible cups. They currently offer a free trial, allowing you to try their brew before subscribing. Just sign up and choose the type of blends you prefer and then they'll ship you some free cups of coffee to try. After 7 days, it renews to a 30-cups-a-month box. You can change, pause, or cancel this subscription at any time.
Price: Sample Box costs $8, and monthly subscriptions cost $29 a month, plus s&h.
---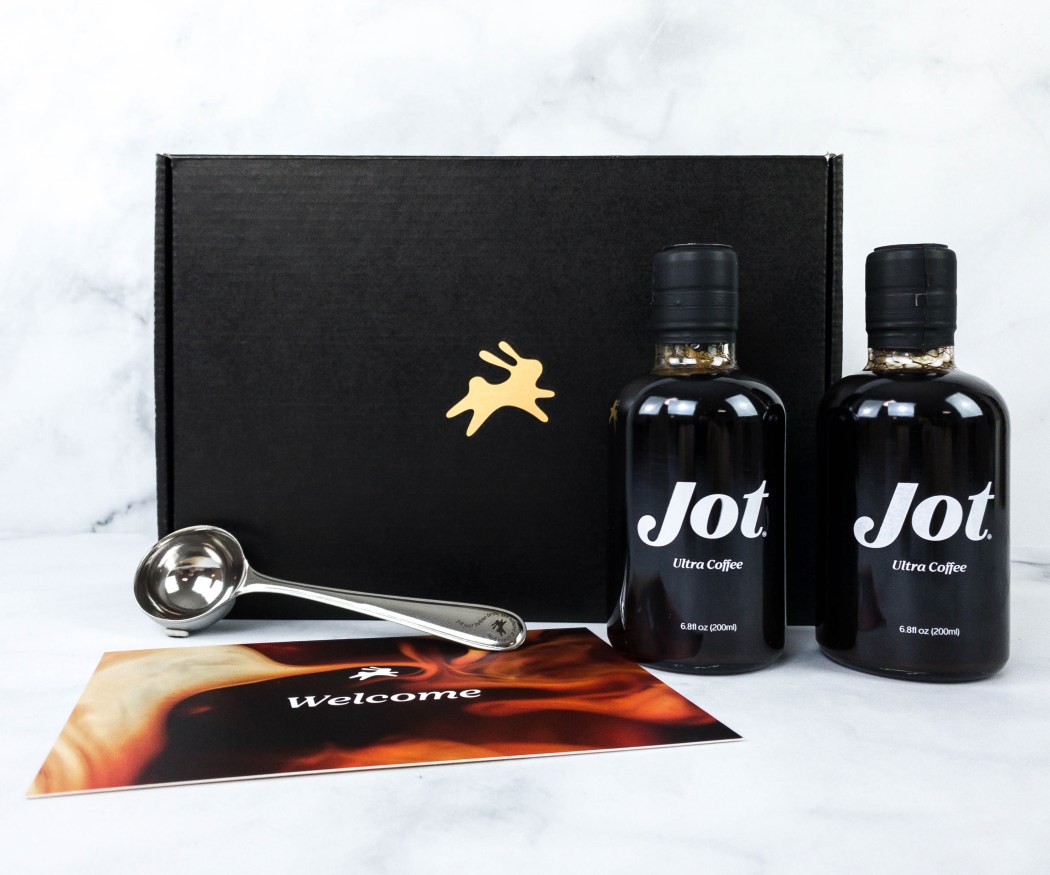 Image from: our review
What You Get: Jot is a concentrated coffee that brings out the natural flavor and freshness of coffee beans. Using the extraction process, they get the purest, most delicious liquid form of coffee that is 20 times more concentrated than the usual. There are endless possibilities with just one tablespoon of this concentrated coffee – espresso, cappuccino, Americano, name it, and you'll have it in seconds! The only ingredient you'll find in this ultra coffee is the highest-quality organic, fair traded, and sustainable coffee beans from central and south America! Transform your daily morning coffee routine with just a splash of water or milk!
See our Jot Review to find out more!
Price: Subscription starts at $20 every 2 weeks.
Deal: Get 15% off + FREE shipping on your first bottle of Ultra Coffee! Use coupon code HELLO15.
---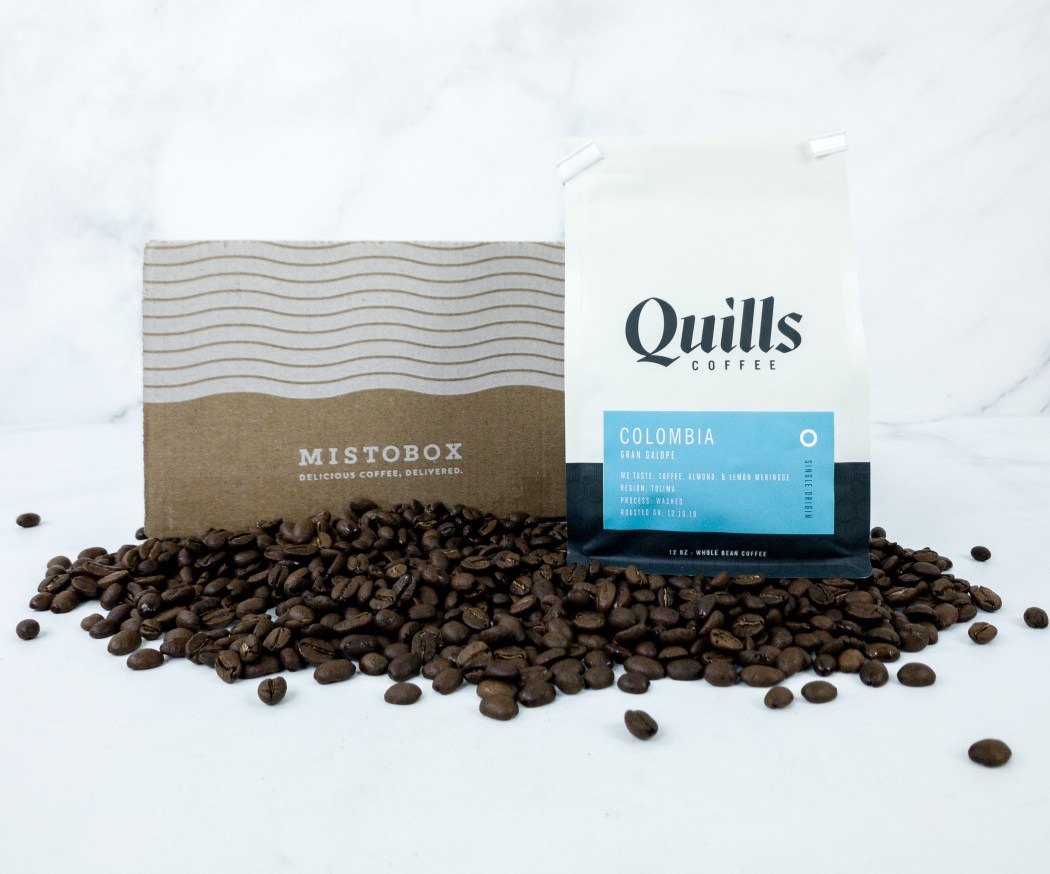 Image from: our review
What You Get: For fans of artisan coffee, Misto Box is the subscription for you! They feature artisan coffee roasters across the country every month, and each box contains a 12-ounce bag of either freshly-roasted whole bean coffee or pre-ground coffee. Your answers on the short quiz upon sign up will be used to customize your preferences. It also ships on your preferred schedule!
Read Misto Box Reviews for more details!
Price: Choose your tier – Basic is $11.95, while Deluxe is $14.95 for one bag of whole beans per month (or however you set your delivery frequency). Price drops for longer subscription terms.
Deals:
---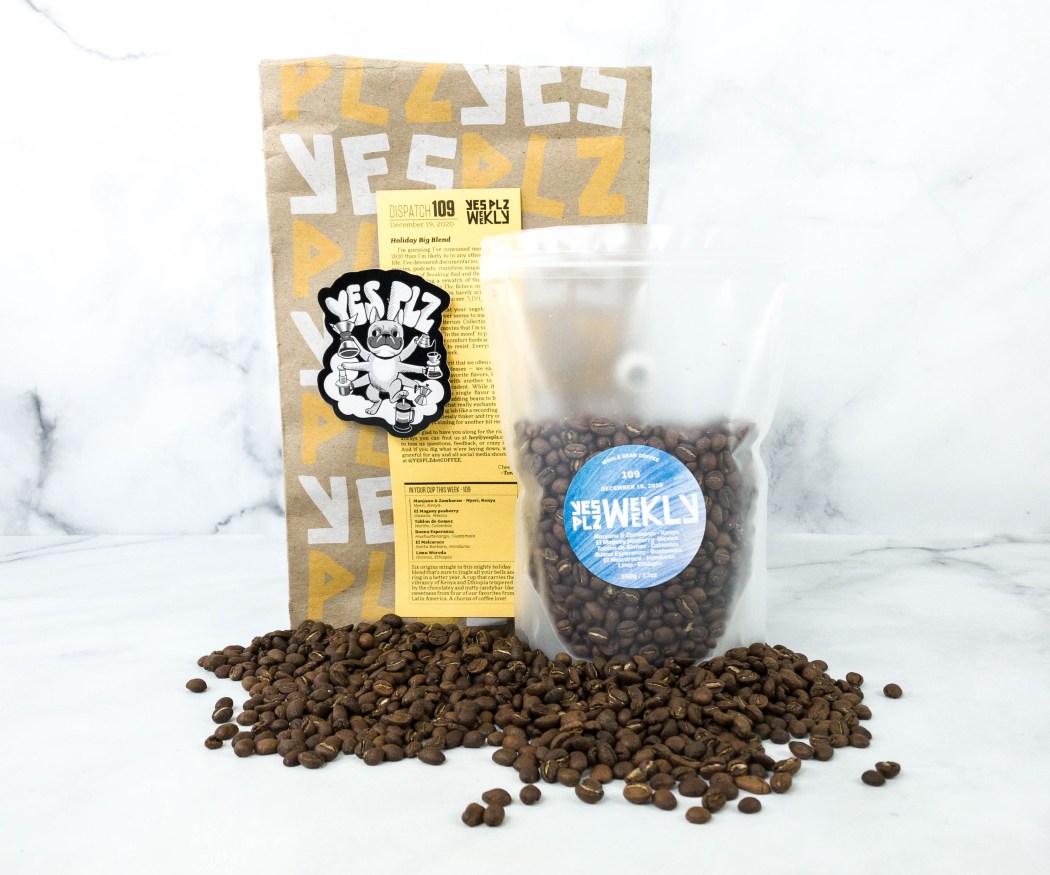 Image from: our review
What You Get: The best coffee you drink should be coffee you made in your own kitchen, and that's where Yes Plz Coffee is coming from. Holding this premise, they roast coffee with great care in their kitchen in Los Angeles. Beans are sourced from small importers and exporters who emphasize transparency and long-term relationships with the best farms and mills from around the world! Whether you're a newbie trying out coffee to find what suits your taste buds or a connoisseur exploring more delicate taste, with new and unique blends every week, there's so much for you to savor! Get full control over what bag size you'll receive on your preferred delivery schedule, wait for it to arrive at your door, and experience coffee like never before!
Read our Yes Plz Coffee Review to find out more!
Price: Subscription starts at $17 per month. You can also opt for weekly, every 2 weeks and every 3 weeks shipping frequency.
Deals:
---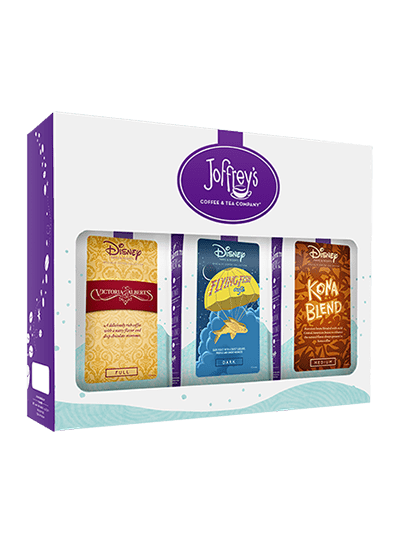 Image from: Joffrey's Disney Signature Coffee Subscription
What You Get: Joffrey's Disney Signature Coffee Subscription is the perfect subscription you need to satisfy the coffee- and Disney-lover in you! Brew the magic at home and relive your most memorable and magical Disney moments with a monthly rotation of specialty coffee blends inspired by Disney parks and resorts. They'll send you three different bags of coffee with the grind setting of your choice – whole bean, ground, Frech press, from their Disney Signature Coffee Collection. One sip and feel nostalgic! It warms not only your heart but your tummies too.
Price: The subscription costs $38.69 each month for a 3-month plan.
---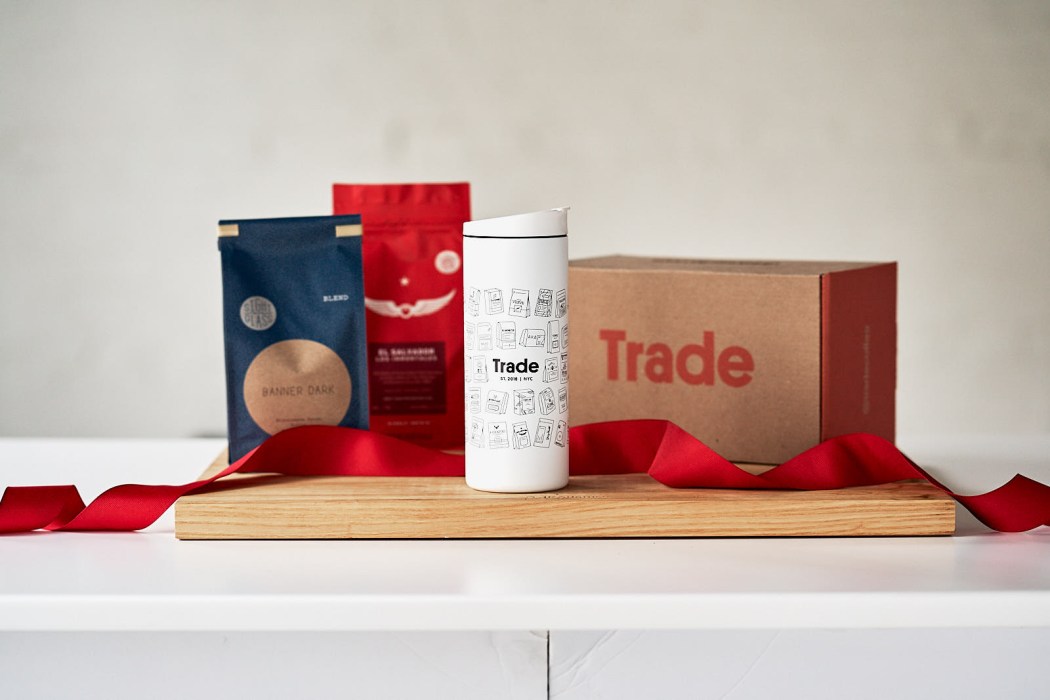 Image from: Trade Coffee
What You Get: Trade Coffee made every possible way to rethink the model for home brewing. They partner with roasters across the country to bring you high-quality, ethically sourced coffee. As to date, they offer 400+ coffees from the best craft roasters, all tasted by their team! Take the quiz and get matched with coffees that are based on your liking. Customize delivery frequency and grind setting for your coffee beans. With lots of options, you'll find the best fit for your taste buds! As a subscriber, you automatically receive discounted pricing in curated coffees plus free shipping always!
Price: Subscription starts at $15 every week, depending on your coffee matches.
Deal: Get 30% off + FREE Cold Brew Bags! Deal applies automatically, just visit and subscribe.
---
Image from: our review
What You Get: Match Made Coffee pairs the best international craft coffees with delicious gourmet cookies! If you're the kind of coffee drinker that enjoys snacks along with your cup of joe, this subscription is for you. Each box contains 2 bags of ground craft coffee and 2 freshly baked cookies, plus a pairing guide to maximize the experience.
Visit Match Made Coffee Reviews to see past box contents!
Price: Subscriptions costs $19.95 per month.
Deal: Get 10% discount on your first subscription box with any subscription purchase! Use coupon code HS10.
---
Image from: our review
What You Get: Heartwood Coffee Club delivers freshly roasted 100% Arabica coffee directly to your doorstep. Subscribers can control how much coffee they want to receive. It's also easy to upgrade or downgrade a plan or skip a shipment, making it a great subscription option for those who are just starting out and trying to figure out how much coffee they actually consume a month.
Check out our Heartwood Coffee Club Reviews to know more!
Price: The box costs $15 per month.
Deal: Get 50% off on your first box! Use coupon code TRYHEARTWOOD.
---
Image from: our review
What You Get: Angels' Cup offers 100% Arabica coffee and a fun tasting experience ideal for coffee connoisseurs and coffee newbies alike. At present, there are 3 subscription options you can choose from: The Cupping Flight with four 1oz samples, the Black Box with four 2.75 oz samples, and the All Stars subscription with a 12oz bag. Subscribers are encouraged to use their app, where you can record tasting notes, compare notes with experts, and interact with other members of the community!
See Angels' Cup Reviews for more information!
Price: The Black Box contains (4) 2.75oz samples starting at $17.99/month + shipping. Their Cupping Flight has (4) 1oz samples starting at $8.99/month plus shipping, and the All-Stars Subscription has a single bag (12oz) of top-rated coffees from light to dark roast starting at $15.75/month plus shipping. 
Deal: Get 20% off your first box when you sign up for a pay per shipment plan! Use coupon code HELLO20.
---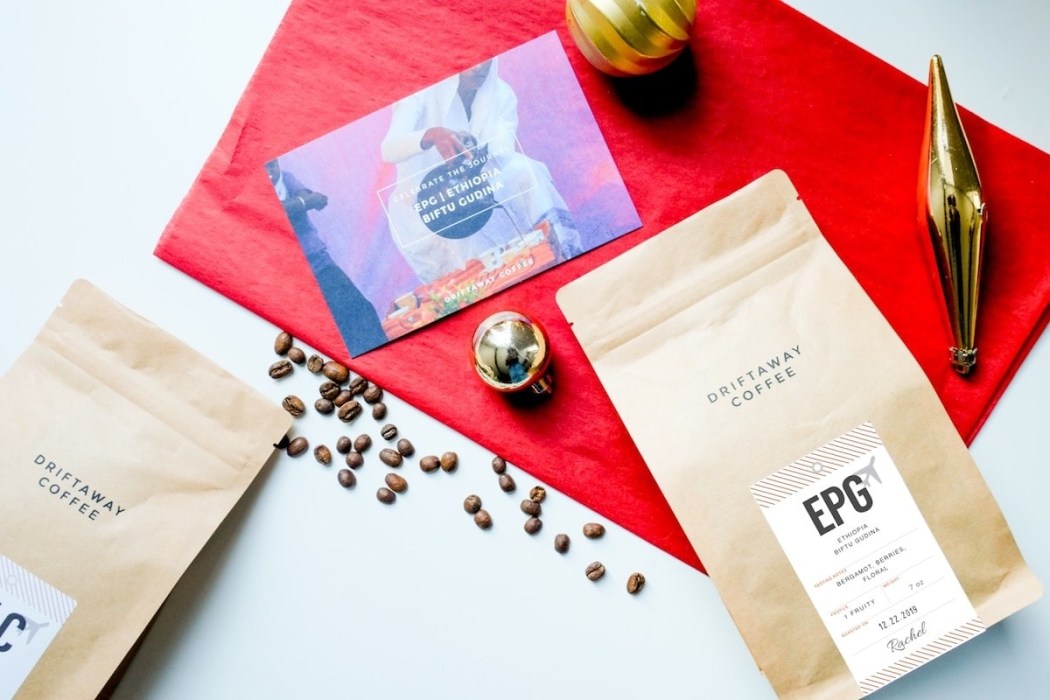 Image from: Driftaway Coffee
What You Get: Driftaway Coffee is a personalized fresh roasted coffee subscription. New subscriptions start with a Tasting Kit featuring four coffee profiles. You can try the coffee at your own pace and rate them from your account, to help personalize your regular boxes according to your taste. All of the coffees they send are whole bean!
Visit Driftaway Coffee Reviews for more information!
Price: Subscriptions start at $14.40 per week.
Deal: Get 50% off your first month of a subscription! Use coupon code HELLO50 .
---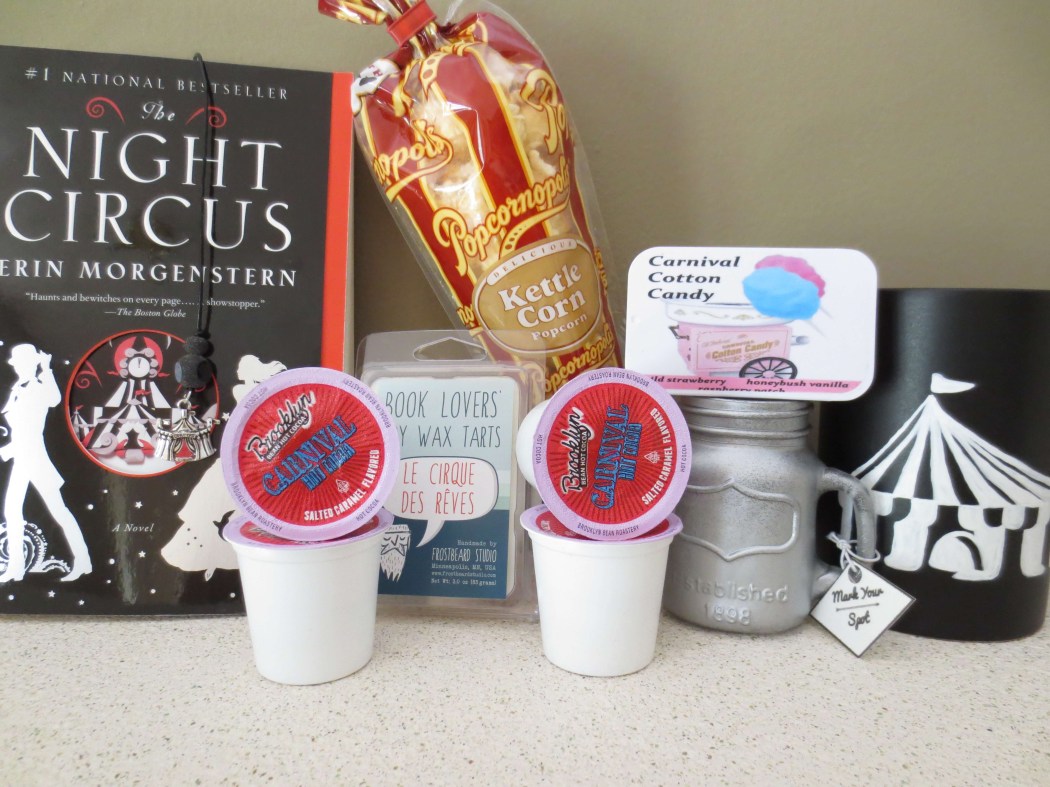 Image from: our review
What You Get: Coffee and a Classic sends not just coffee but also a book that you can read while sipping on your brew! Each month, they personally curate a book box including a classic book and a beverage, along with additional bookish items or treats. No worries for those who are picky with their books because subscribers can select their preferred genre from Classic Literature, Children's Classics or Classic Non-fiction!
Read Coffee and Classic Reviews to know more!
Price: The Starter Classic subscription costs $41.99 per month and the Standard Classic subscription costs $51.99 per month.
---
That's all the winners for the 2021 Best Subscription Box Awards for coffee! What's your favorite coffee subscription?
See your choices for all the best subscription boxes in every category!
Say Hello to More Coffee Subscriptions!
Find more beverage subscription options in these lists: