Laundry can become an overwhelming task when you lack effective products, leaving you with piles of dirty clothes. However, with laundry subscription boxes, you can transform this chore into a delightful experience! Ensure you have all the essential items required to tackle laundry effortlessly, including detergents, fabric conditioners, and more. Say goodbye to laundry woes and embrace a seamless washing routine.
Show More (5 items)
These subscription boxes conveniently deliver all your laundry products right to your doorstep, saving you time and effort. Whether you're seeking new products to test or purchasing your favorite laundry products in bulk, these subscriptions are your perfect match.
Explore our curated list of the best laundry subscription boxes and get ready for a seamless laundry experience.
The Best Laundry Subscriptions for Fresher and Cleaner Clothes!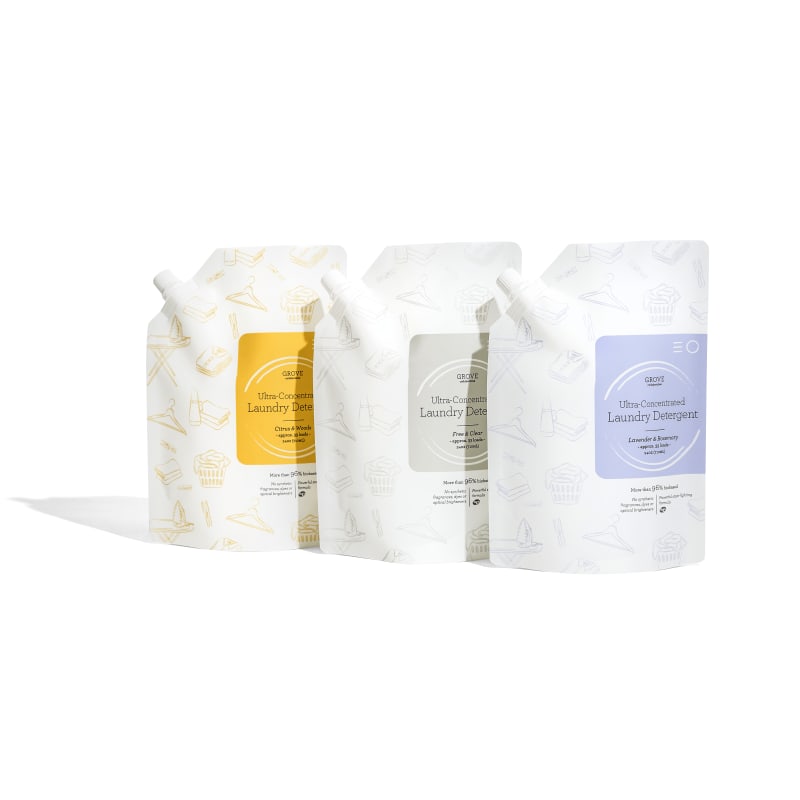 Image from: Grove Collaborative
Why We Love It: When it comes to keeping your clothes clean and free of toxicity, Grove Collaborative is the best help. It allows you to pick your favorite high-quality cleaning and laundry supplies, the exact items that you only need! Worry no more as you'll never run out of effective and natural laundry essentials to use that are surely tough on stains but mild for you and your home! They make healthy choices easy and accessible as monthly shipments are flexible – adjust, reschedule or skip. In addition, Grove is 100% plastic neutral, which means for every plastic you receive from them, they collect and recycle the same amount of plastic pollution. Build a better tomorrow as every shipment will help them plant trees across the United States.
Deal: Get FREE Bundle when you subscribe! Use this link to get the deal. Valid to new subscribers only.
---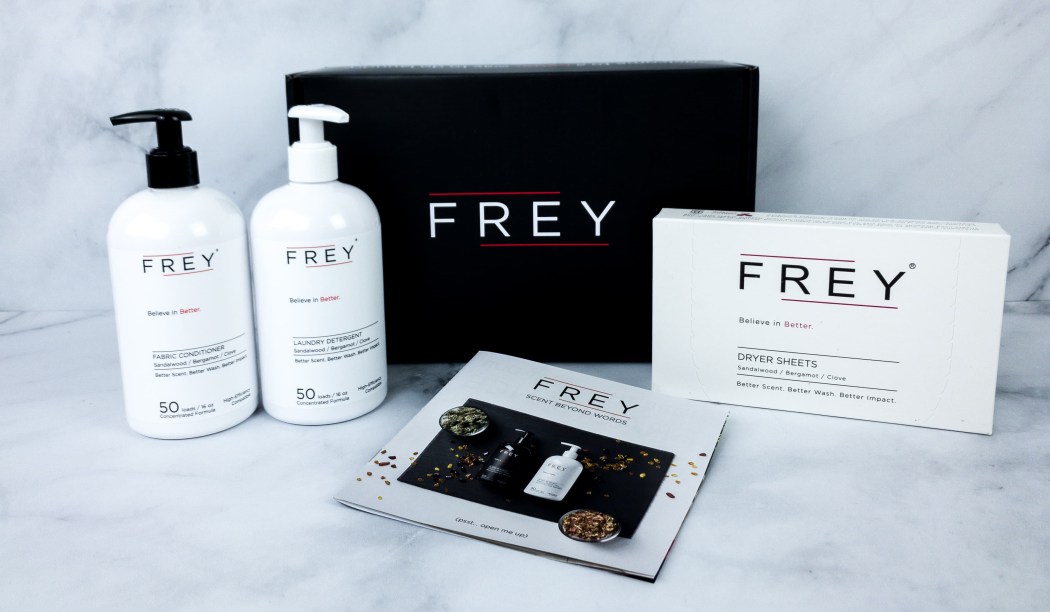 Image from: our review
Why We Love It: FREY is a way to go for laundry care. They're on a mission to create and deliver everything you need to help enhance your lifestyle without harmful chemicals – all with you in mind! Each product is meticulously formulated to bring a little magic to your laundry woes. Try their laundry care kit and sample laundry detergents in all three top-rated fragrances for free (pay only for shipping)! After 18 days, you'll receive your full laundry care kit. Also, for every order, they plant a tree. It's truly a great subscription to trust not only for your clothes but for the planet as well.
Deal: Get a Sample Bundle FREE – just pay $1 for shipping! Deal applies automatically, just visit and subscribe. Choose between the Detergent Sample Bundle or the Body Wash Sample Bundle!
---
Image from: Cleancult
Why We Love It: Experience a truly effective laundry cleaning with Cleancult. It has an easy refill system that helps reduce plastic waste by providing stylish and shatter-resistant glass bottles protected by a silicone sleeve with a color of your choice! When you empty your glass bottles, they'll send a fresh supply of their laundry care, packaged in paper-based milk cartons with plant-based caps that easily reseal. Get refills and glass bottles when you purchase bundles or buy them separately. With laundry supplies from Cleancult, you'll make any laundry day better!
Deal: Save 20% your first bundle! Deal applies automatically, just visit and subscribe.
---
Image from: our review
Why We Love It: We adore everything eco-friendly, and TrulyFree have amazing products to offer. This membership offers non-toxic alternatives and delivers green laundry products that aim to save you time, money, and of course, the environment. From stain sticks, dryer angels, stain removers, softening liquids to laundry wash, they have it in store for you! Each month, get a box that contains non-toxic and earth-friendly laundry products made from ingredients you can trust to make your chore easy peasy – no dirty tricks! Also, on your first order, you get a starter kit containing the last containers you'll ever need! You can also shop bundles and have everything for your home in the palm of your hands.
Deal: Get 30% off your order! Use coupon code HELLOSUB30.
---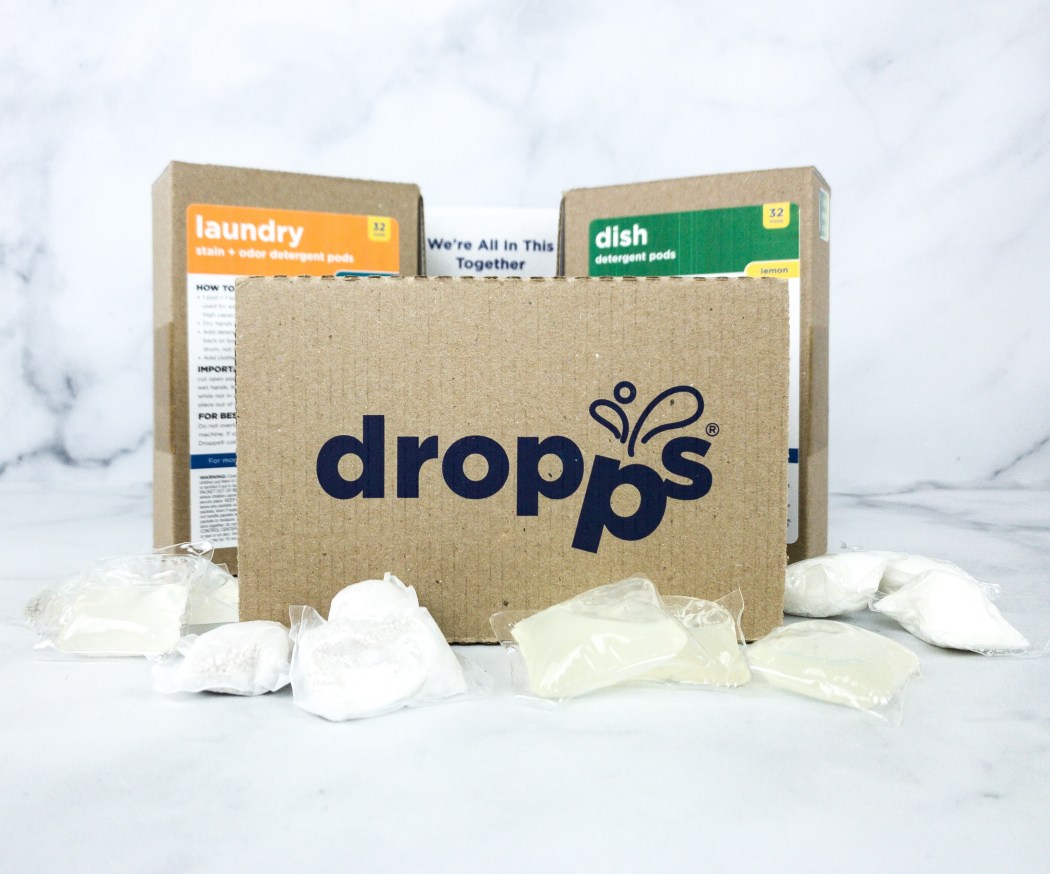 Image from: our review
Why We Love It: Dropps is committed to delivering great products in the safest and most convenient way possible! Subscribe and get deep clean detergents, gentle clean detergents for sensitive skin, fabric softeners, color-safe bleach, and more laundry extras that do not have a bad impact on the environment so you can get laundry done with comfortability, ease, and free of worries! They use compostable packaging on all orders to reduce single-use plastics and avoid contributing to landfills. It's a truly powerful cleaning aid from nature that's better for you, your family, and the planet as well!
Deal: Get 15% off on all Dropps products! Use coupon code DROPPS15.
---
Image from: Puracy
Why We Love It: Puracy gives value for money by sending care boxes containing amazing eco-friendly products that don't break the bank! Subscribe to Laundry Care Box and receive 10x concentrated laundry detergent and stain remover that's safe to use for all skin types. Shoo away laundry troubles and get laundry done worry-free! All product offerings are plant-based and made by PhDs, so you're sure it's safe for your clothes and skin. And for every purchase made, they donate to families in need and support local artists.
---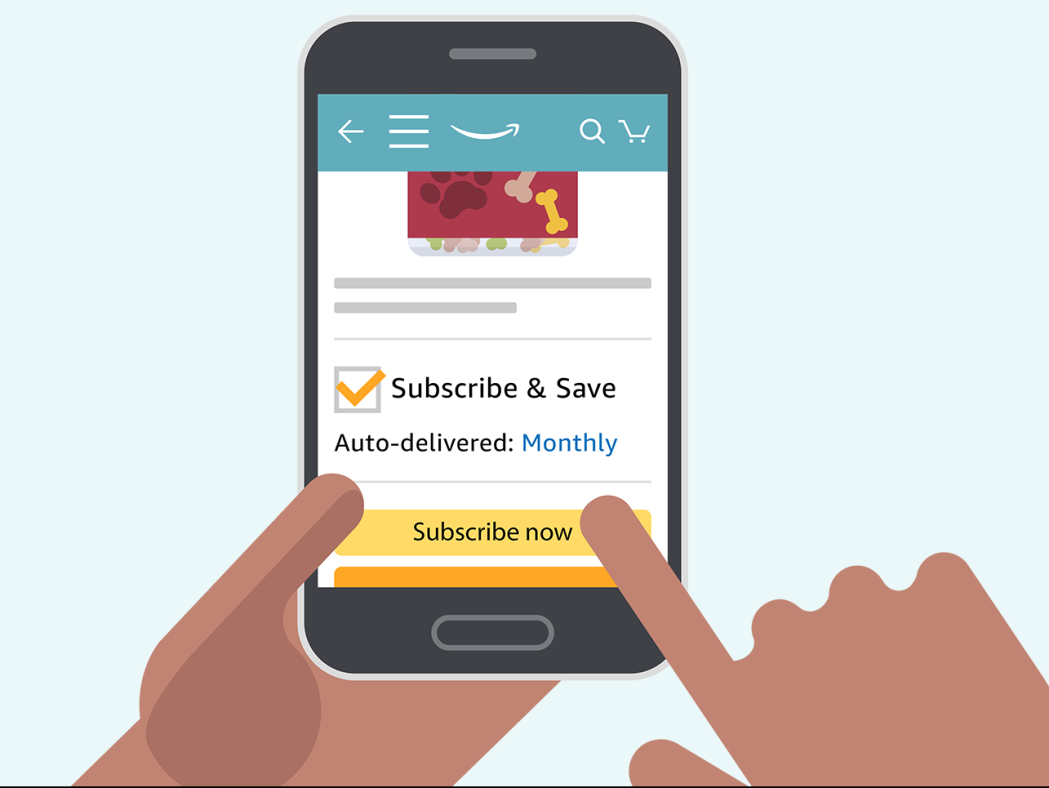 Image from: Amazon Subscribe & Save
Why We Love It: With Amazon Subscribe & Save, you can mix and match different laundry products to aid you in washing clothes and helps you save bucks too! They have a wide selection of brands that will help you get laundry done fast and easily. Subscribe to 5 or more items a month and get discounted pricing at up to 15% off, plus free shipping. No strings attached! Cancel or skip a month anytime you want. This is not limited to only laundry products, but to diapers, toothpaste, dog treats, and thousands of everyday essentials too!
---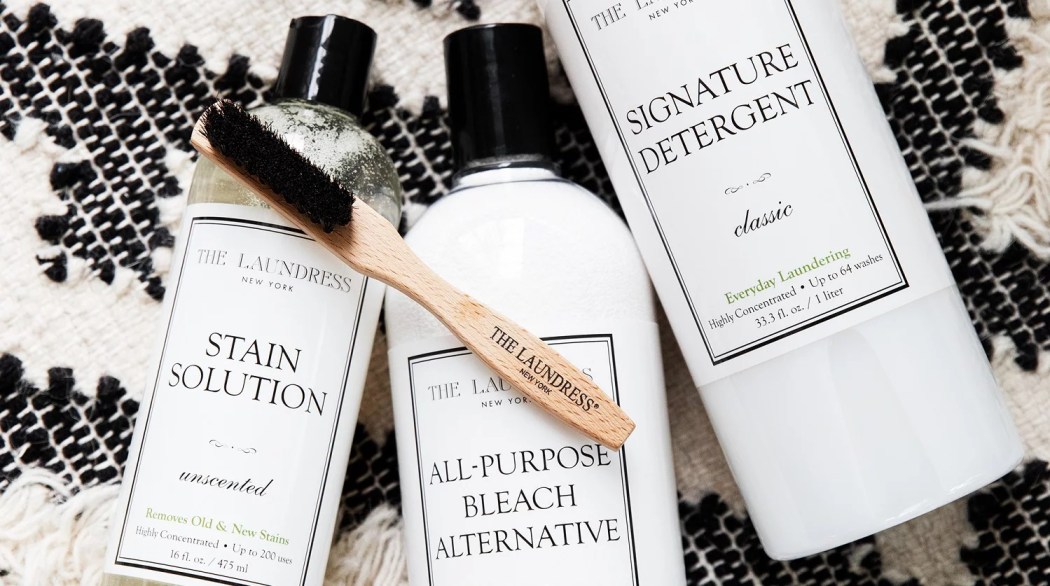 Image from: The Laundress
Why We Love It: Express your love for your clothes and the environment by using The Laundress' conscious collection of eco-friendly detergents and fabric care. Be free from guilt because these products are cruelty-free, and bottles are even made from recycled materials. Subscribe and save to take the hassle out of getting laundry done and make your day much easier! You can also get refill pouches or build your own bundle instead. Choose from 5 sizes available and fill your bag with your desired laundry products so you can start cleaning confidently!
---
Image from: Kind Laundry
Why We Love It: Kind Laundry is making an impact – a good one, on the environment by delivering zero-waste and safer laundry products that aim to replace your traditional laundry detergents. These pre-measured and precut detergent sheets (yes, you've read it right!) are made with only 5 plant-derived ingredients and stored in 100% recyclable packaging. Each box comes with 60 sheets, and you have the option to choose the fragrance-free sheets or scented ones in ocean breeze scent. The sheets are ultra-concentrated, so you're sure they're gonna clean your laundry with no mess even when you're machine washing or hand washing. Plus, it's small, compact, and lightweight that you can bring it wherever you travel to!
---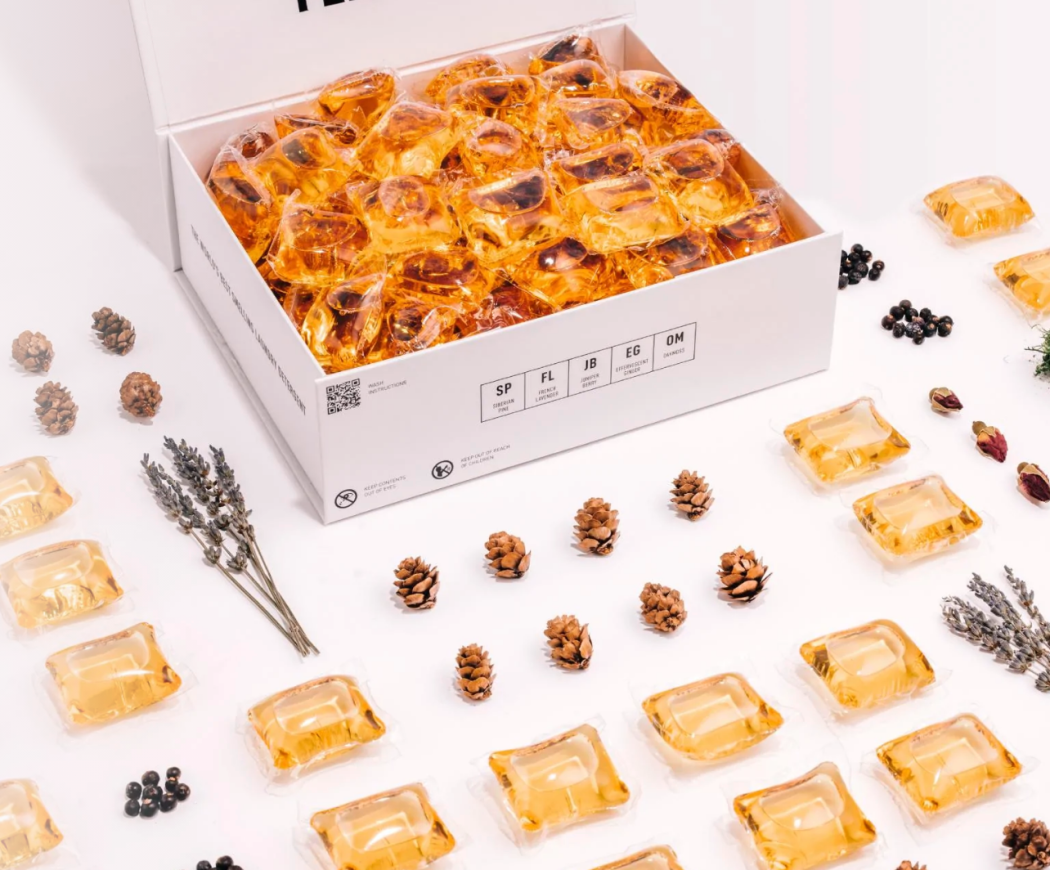 Image from: Laundry Sauce
Why We Love It: Laundry Sauce stops your quest of finding great-smelling detergent pods. This subscription brand steps out of the ordinary to be extraordinary by offering laundry pods that smell good, feel good, and look good too! They incorporated bold fragrances so you can stay away from mundane, boring scents. Packed in easy-to-use premium pods, this laundry detergent is tough on stains but gentle on clothes. Available scents are Australian Sandalwood, Siberian Pine, and Egyptian Rose. Nothing suspicious here! Just scents to ignite the senses.
---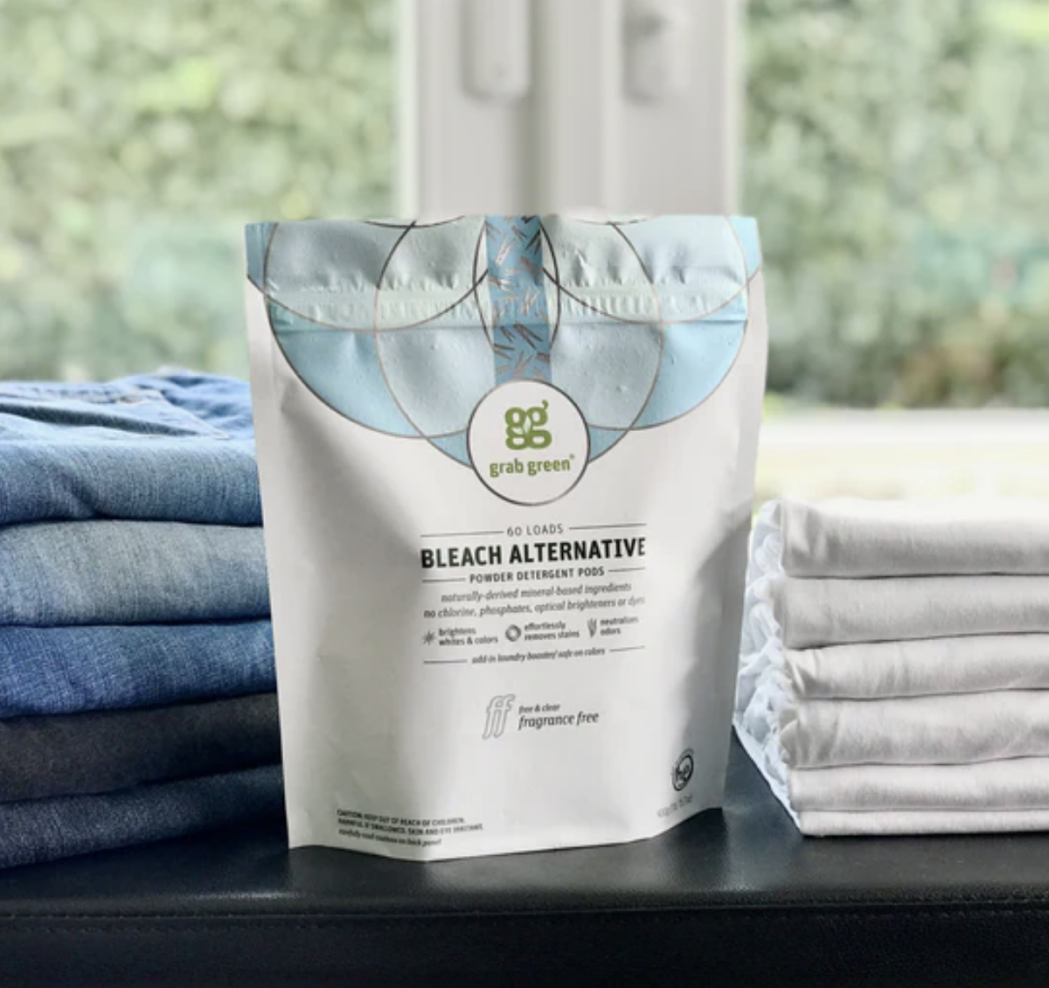 Image from: Grab Green
Grab Green is a company dedicated to making your home cleaning routine both effective and eco-friendly. They offer a wide range of cleaning products that are gentle on the environment while being tough on stains and odors. Their laundry care products, including eco-friendly laundry detergent and a bleach alternative, are formulated to provide deep cleaning for your clothes, ensuring they come out fresh and clean. With Grab Green, you're not only getting the best for your laundry but also contributing to a healthier planet – a win-win for your family and the environment.
---
And that's our list of the best laundry subscription boxes!
Here's our complete list of all the best subscription boxes in every category!