We often get crazy just thinking about all the cleaning we have to do, so it is always a good idea to know what you need and what works because that gets half the job done. Getting the right housekeeping supplies for your home, from the essentials like paper towels and trash bags to sanitizers and laundry detergent, is made easier by these cleaning subscription boxes!
These cleaning subscriptions redefine cleaning by supplying each household with the best products to use without taking a toll on the environment. Look no further as we bring you the best cleaning supplies subscription boxes that can help keep your home squeaky clean! Check out the list below and find one that will help you maintain a clean and clear home.
The Best Cleaning Product Subscription Boxes for your Home!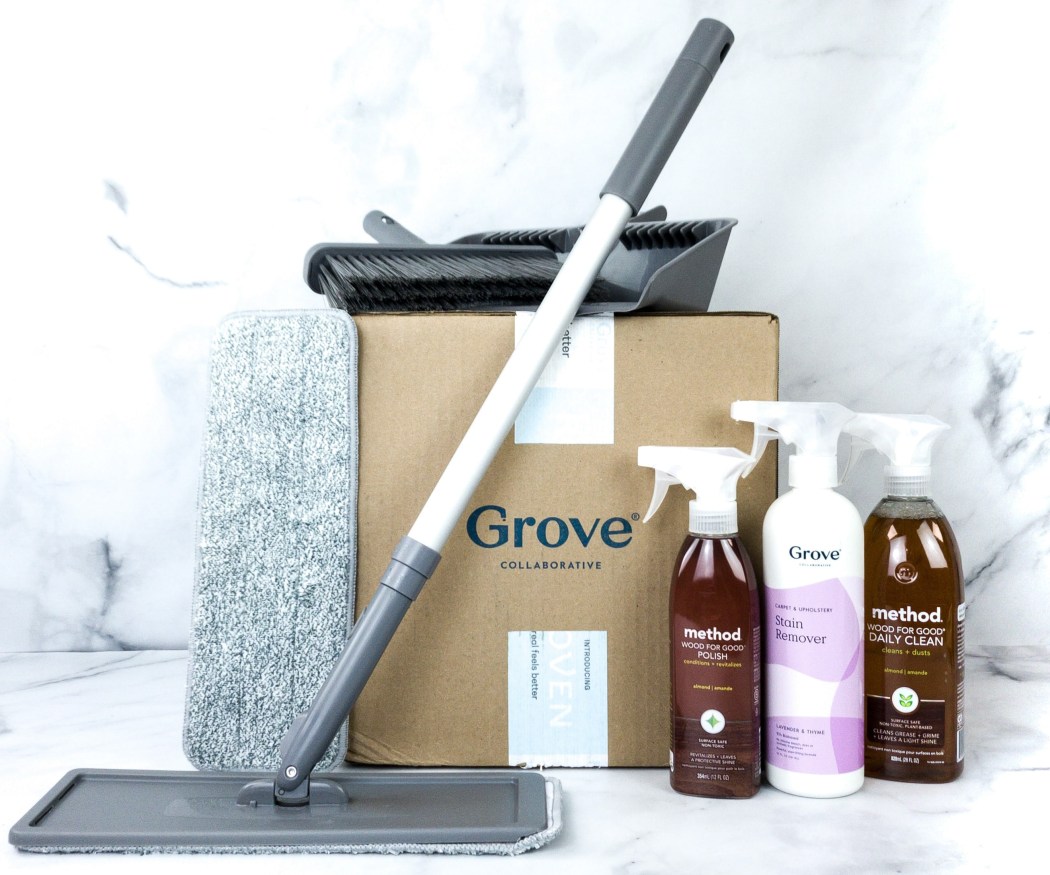 Image from: our review
Why We Love It: When it comes to home cleaning, Grove Collaborative is one of the best aid. It allows you to pick your favorite high-quality cleaning and household supplies, the exact items that you only need! Aside from carrying brands that share the same mission like Method, Mrs. Meyers, Seventh Generation, Preserve, they also craft their own products using only plants and natural fragrances. All products are non-toxic, effective, sustainable, and cruelty-free. In addition, Grove is 100% plastic neutral, which means for every plastic you receive from them, they collect and recycle the same amount of plastic pollution. Build a better tomorrow as every shipment will help them plant trees across the United States.
Grove also offers beauty and personal care products – Read our Grove Collaborative Reviews for more information.
Price: Get early access to new products, and exclusive sales when you join the VIP membership for $19.99 a year.
Deal: Get FREE Bundle when you subscribe! Use this link to get the deal. Valid to new subscribers only.
---
Image from: our review
Why We Love It: Say hello to the new way of cleaning. Force of Nature cleans strongly without the harsh chemicals. It offers a natural cleaner that works effectively and acts as a bleach. Just mix tap water, a capsule of salt, water, and vinegar, and you'll have a multi-purpose natural cleaner that will last you two weeks – no added fragrances, dyes, and preservatives. Leave your home clean and smelling fresh all day without toxicity. You will surely get your money's worth because this natural cleaner is truly effective!
Check out Force of Nature Reviews to see how this works.
Price: You can get the Starter Kit for $56, and you can also purchase 25-count Activator Capsule refills at $18.99 for subscribers and $19.99 for non-subscribers.
Deal: Get 20% off on Starter Kits + FREE Shipping! Use coupon code HELLOSAVINGS.
---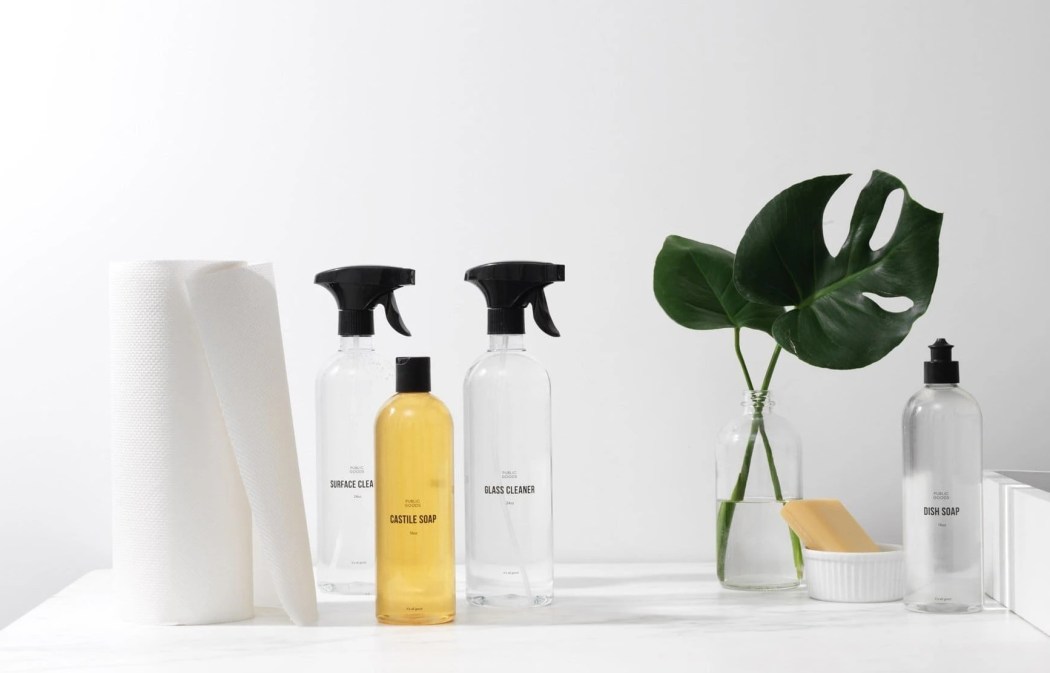 Image from: Public Goods
Why We Love It: Small choices can make big impacts, and that's where Public Goods is coming from. They will give you your peace of mind by bringing healthy, sustainable everyday essentials that are good for people and the planet, more accessible as they deliver them straight to your doorstep. Their promise is to use sustainable materials, healthy ingredients, and beautiful designs – all at a fair price, and that's why their products are bottled in eco-friendly materials as an alternative to single-use plastics. They use sugar cane bottles to tree-free paper for packaging and wholesome toxin-free ingredients for all products. On top of it, they plant a tree for every order.
Public Goods also offers personal care, grocery, vitamins and supplements, pet needs, and even CBD products – See more on Public Goods Reviews.
Price: For a $79 annual membership fee, you get access to an entire line of high-quality essentials at well below retail prices.
Deal: Get 25% off your first order! Use coupon code hellopga.
---
Image from: our review
Why We Love It: FREY is a way to go for laundry care. They're on a mission to create and deliver everything you need to help enhance your lifestyle without harmful chemicals – all with you in mind! Each product is meticulously formulated to bring a little magic to your everyday experience. The laundry care kit includes all three of their top-rated fragrances in laundry detergent samples directly to your door. Also, for every order, they plant a tree! It's truly a great subscription to trust not only for your clothes but for the planet as well.
Wanna know more? Hop on to FREY Reviews for more info.
Price: Subscription starts at $27 per quarter.
Deal: Get a Sample Bundle FREE – just pay $1 for shipping! Deal applies automatically, just visit and subscribe. Choose between the Detergent Sample Bundle or the Body Wash Sample Bundle!
---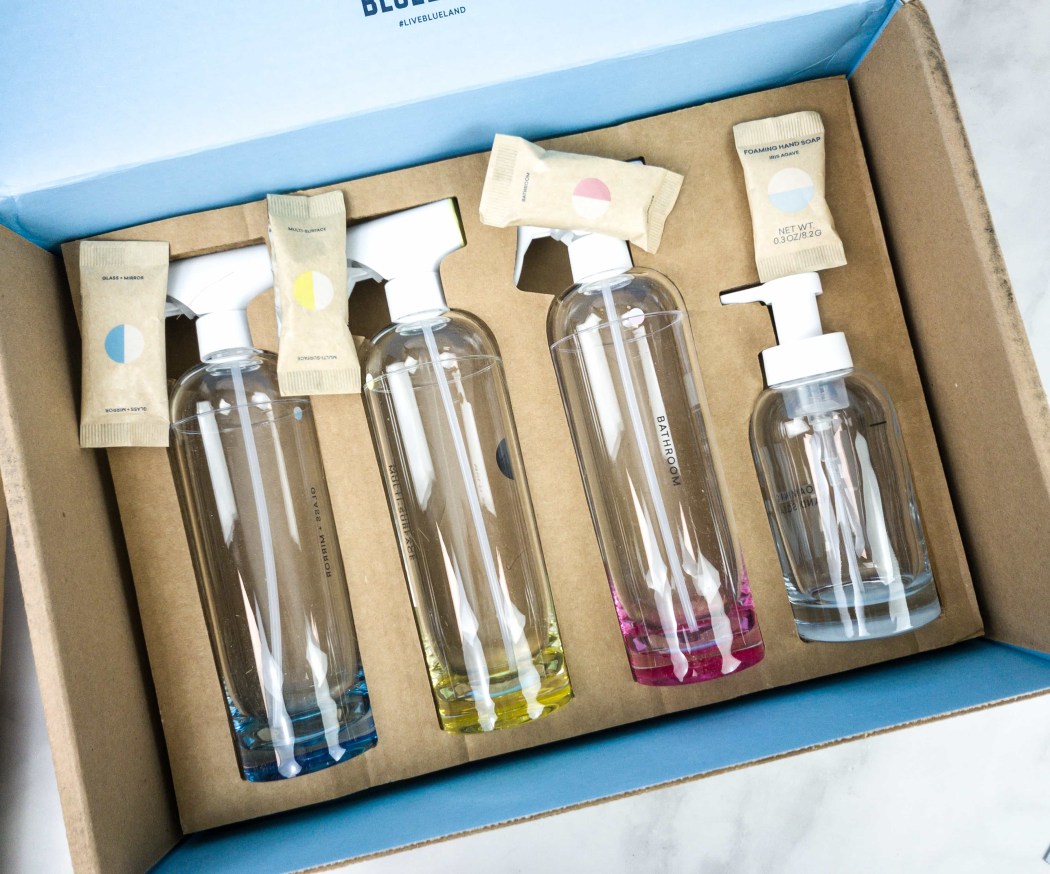 Image from: our review
Why We Love It: There's no easy way of cleaning, but with Blueland, there is! It is a monthly subscription that delivers eco-friendly everyday cleaning products for your home. Their revolutionary cleaning kits use earth-friendly packaging to reduce or eliminate the use of single-use plastics. It includes reusable containers and cleaning product refills. Buy the packaging once and get refills monthly. Not only do you save the planet, but you also save bucks too!
Visit our Blueland Reviews to learn more.
Price: Starter Set starts at $16 (includes 1 Forever bottle + cleaning tablet), while The Clean Up Kit is $29 (includes 3 Forever bottles + 3 cleaning tablets). Cleaning tablet refill packs start at $6.
---
Image from: our review
Why We Love It: We adore everything eco-friendly, and MyGreenFills have amazing eco-friendly products to offer. This membership delivers green laundry products that aim to save you time, money, and of course, the environment. From stain sticks, dryer angels, stain removers, softening liquids to even laundry washes, they have it in store for you! Each month, get a box that contains non-toxic and earth-friendly laundry products that will make your chore easy peasy. Also, on your first order, you get a starter kit containing the last containers you'll ever need! You can also shop bundles and see more home cleaning products such as dishwashing liquids and heavy-duty degreasers.
Check out MyGreenFills Reviews to know more.
Price: The Laundry Starter Bundle costs $14 per month, Laundry Wash Bundle $36 per month, and the Deluxe Laundry Essential Bundles costs $45 per month.
Deal: Get 50 Loads of FREE Laundry Soap with any laundry item purchase! Deal applies automatically, just visit and subscribe.
---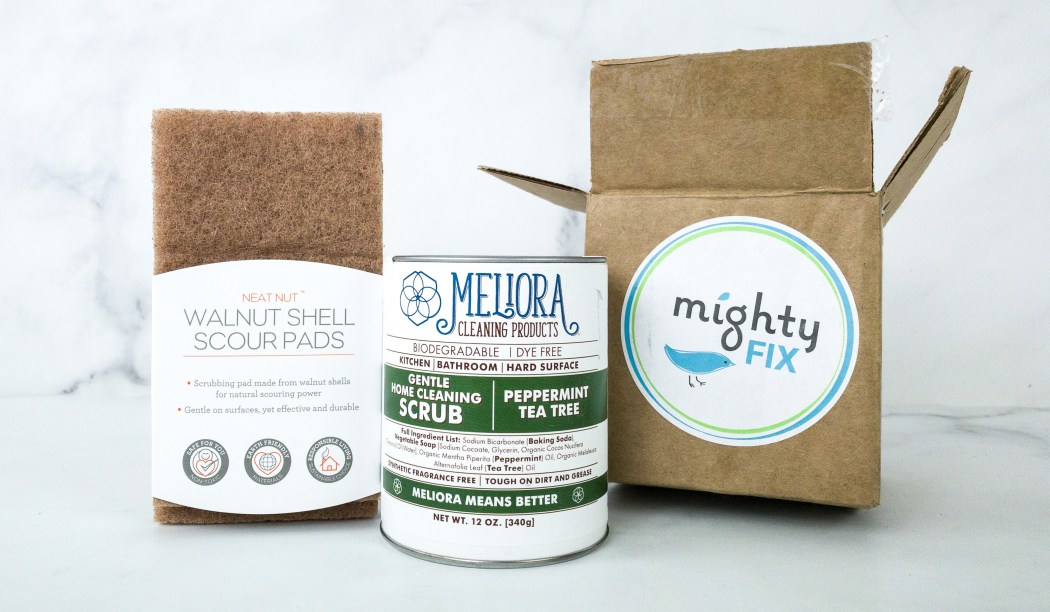 Image from: our review
Why We Love It: Mighty Fix encourages everyone to live green by sending amazing eco-friendly items that promote health and wellness. They are slowly transforming each home with products that replace single-use plastics. Each product they send goes to screening to make sure it's free of harmful materials and chemicals. They hand-select each product, taking the guesswork out of your way! On top of being mindful of people and the planet, they also donate 15% of the proceed to a school of your choice. Shipping is free, and add-on items ship free, too!
Learn more by visiting Mighty Fix Reviews.
Price: The box costs $15 per month, but there's a discount if you'll opt for an annual plan. Shipping is free and add-on items ship free, too.
Deals:
Get your first month for $3! Use coupon code HELLOSUB3.
Get 3 months FREE with an annual subscription (save $33)! Use coupon code FIXAYEAR.
---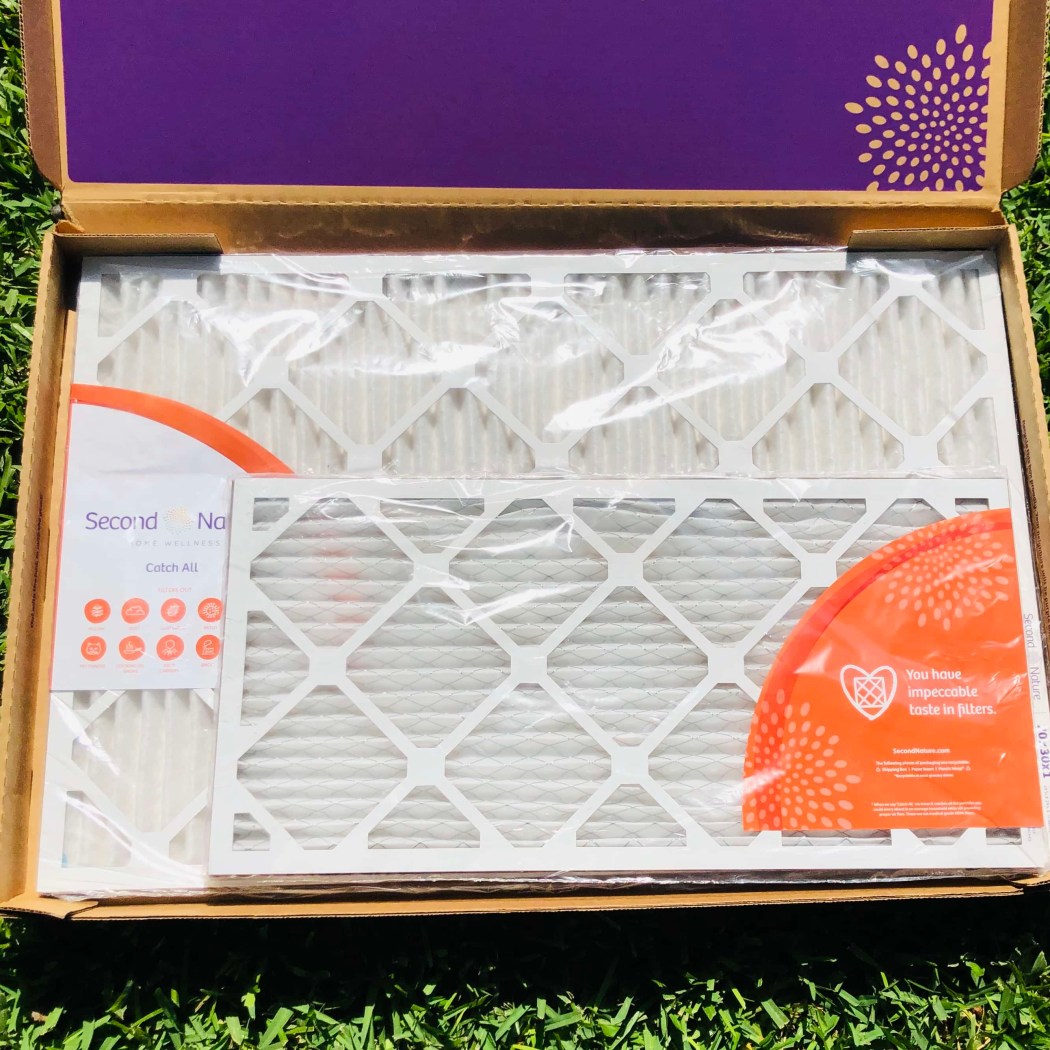 Image from: our review
Why We Love It: Worried about the air you breathe in? Second Nature is a smart and simple trusted partner for home wellness. They offer premium quality air filters that you can trust, as these are made to catch large dust and debris to small particles. This subscription makes home maintenance easy and never forgotten! Pick exactly what filters you need, available in three different filtration levels:
Catch Some, which catches some of the bigger particles such as dust and pollen
Catch More, which is a must for pet owners as it also filters pet danders in addition to dust and molds
Catch All, a total filter, which includes even cigarette smoke and cooking oil.
All of these are in your chosen size and preferred delivery schedule! Not only do you improve your home's air quality by removing harmful toxins, but you also lower your energy consumption. Fridge filters are also available. With Second Nature, you don't have to worry about the air you inhale!
To know more about this subscription, check out Second Nature Reviews.
Price: Prices for air filters start at $16. Shipping is free.
Deals:
Get your second shipment FREE when you sign up for an Air Filter subscription! Use coupon code IPBOGOAFP and Use this link to subscribe.
Get your second shipment FREE when you sign up for a Fridge Filter subscription! Use coupon code IPBOGOFFP and Use this link to subscribe.
---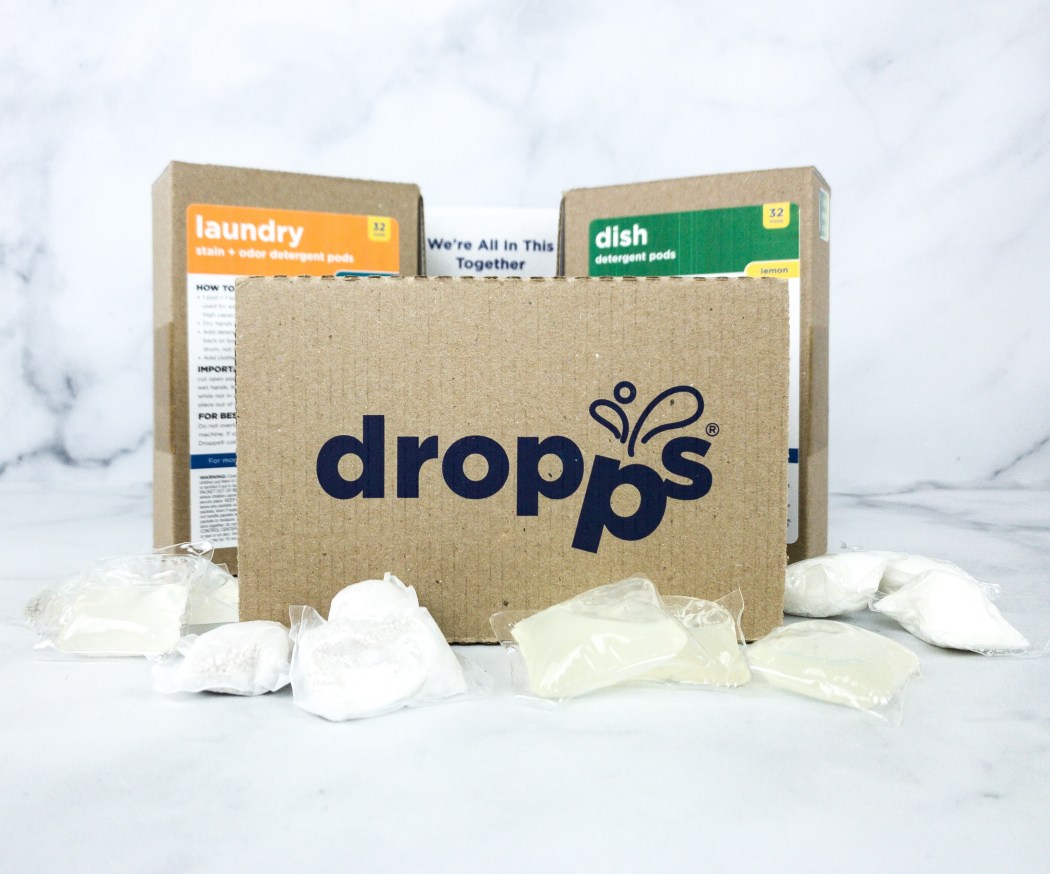 Image from: our review
Why We Love It: Dropps is committed to delivering great products in the safest and most convenient way possible! Subscribe to get detergents, fabric softeners, and dishwashing pods that do not have a negative effect on the environment so you can clean with comfortability, ease, and free of worries! They use compostable packaging on all orders to reduce single-use plastics that contribute to landfills. A truly powerful cleaning aid from nature that's better for you and your family and to the planet!
Check out Dropps Reviews for more details.
Price: No membership fees, just pay for the products you receive. Wash plans are as low as $16 per week.
Deal: Get 15% off on all Dropps products! Use coupon code DROPPS15.
---
Image from: our review
Why We Love It: Experience a truly effective cleaning without the toxic as you subscribe to Cleancult. It has an easy refill system that helps reduce plastic waste, and they use only non-toxic ingredients that actually work – plant-based, GMO-free, and cruelty-free. They provide stylish and shatter-resistant glass bottles protected by a silicone sleeve with a color of your choice! When you empty your glass bottles, they'll send a fresh supply of their cleaners, packaged in paper-based milk cartons and 100% plastic-free paper mailers. Refills and glass bottles can be purchased along with different bundles, or you can buy them separately.
Read our past Cleancult Reviews to get a good grasp of what this subscription is all about.
Price: Complete Home Bundle costs $89.99. Refillable bottles cost $14.99, the Refill bundle starts from $34.93 – $170.83, and individual refills range from $4.99 to $14.99 per month plus a $9.99 shipping fee.
Deal: Save 20% your first bundle! Deal applies automatically, just visit and subscribe.
---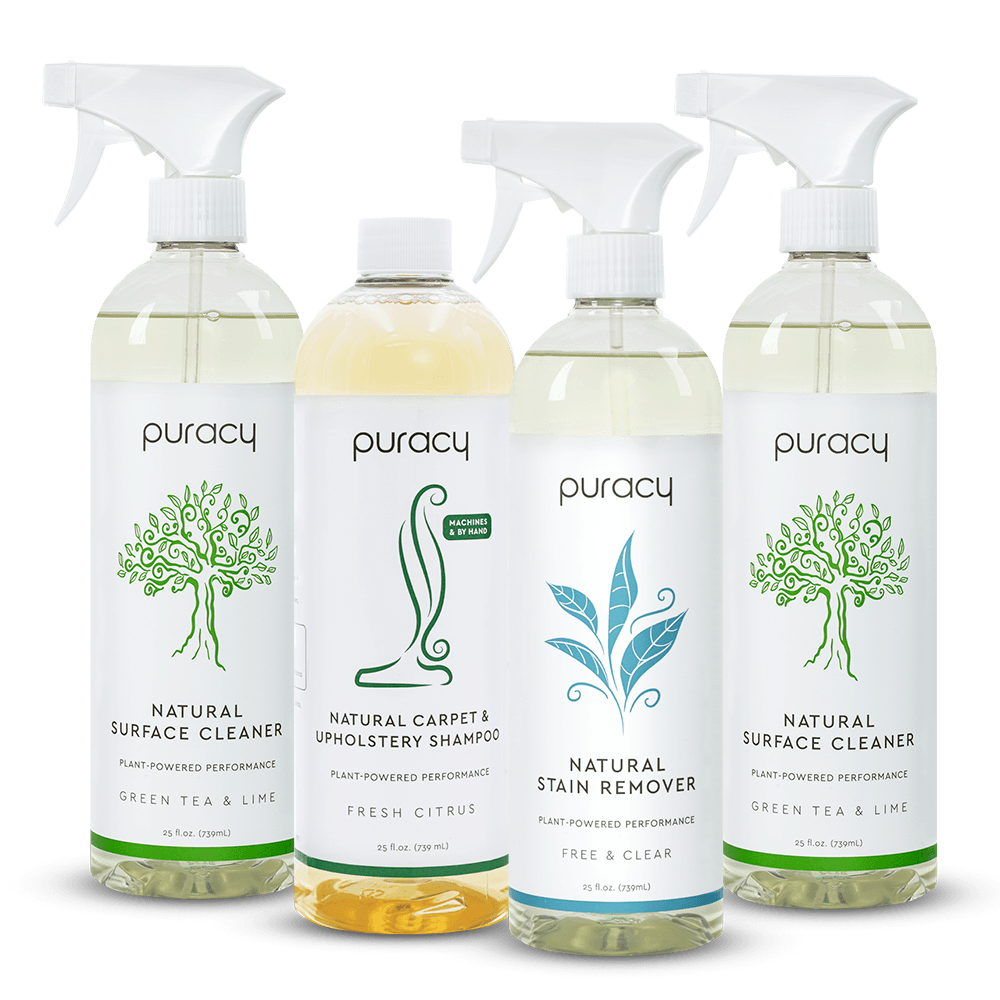 Image from: Puracy
Why We Love It: Puracy gives value for money by sending amazing eco-friendly products that don't break the bank. They have everything from hypoallergenic laundry detergent, unscented dish detergent pods, fabric softener pods, oxi booster pods, dishwasher detergent pods, mesh washing bags, and even baby products! These products are plant-based and made by PhDs, so you're sure it's safe for your home. Get their sets and keep your home spotlessly clean!
Price: Subscription starts at $39.99 per month.
---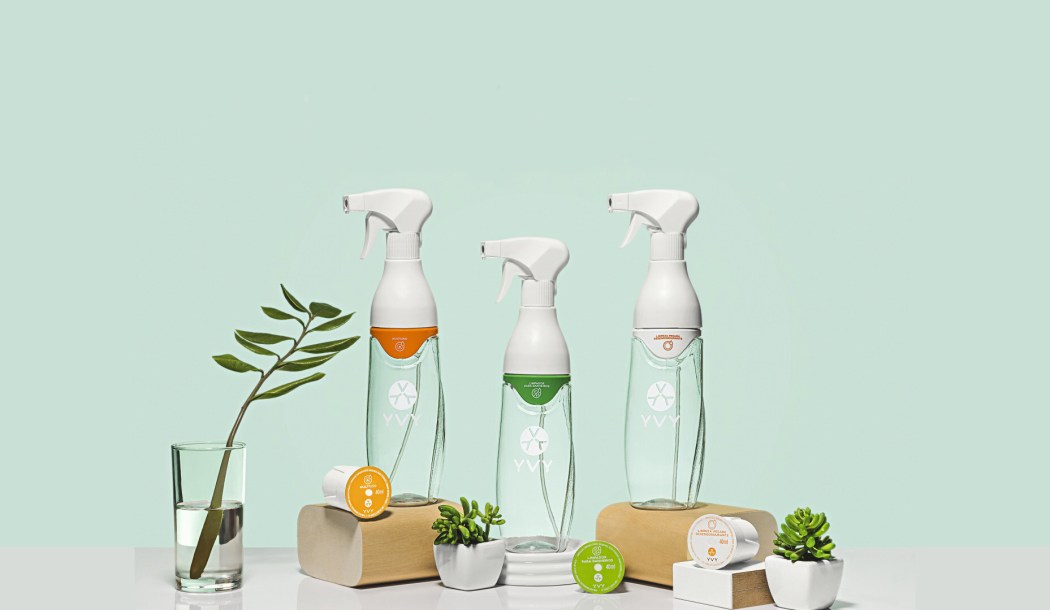 Image from: YVY Naturals
Why We Love It: YVY Naturals saves us time and money, all while saving the planet. It cleans up the way we clean by providing all-natural cleaners and reusable dispensers, meaning we get zero plastic waste! What's great is that you can select a cleaning kit and get refillable bottles and refills. When your glass empties, you can subscribe for refills, which contain six capsules, and choose when you want it to be delivered – 30 days, 45 days, or 60 days. All you have to do is fill your bottle with water, place the capsule inside and get cleaning!
Price: YVY Trial Kit costs $17.85 (3 refillable bottles + 3 capsules). Cleaning Kits range from $7.28-$34.71, refillable bottles are priced at $5.99, and Kit Refill Capsules costs $19.74.
Deals:
---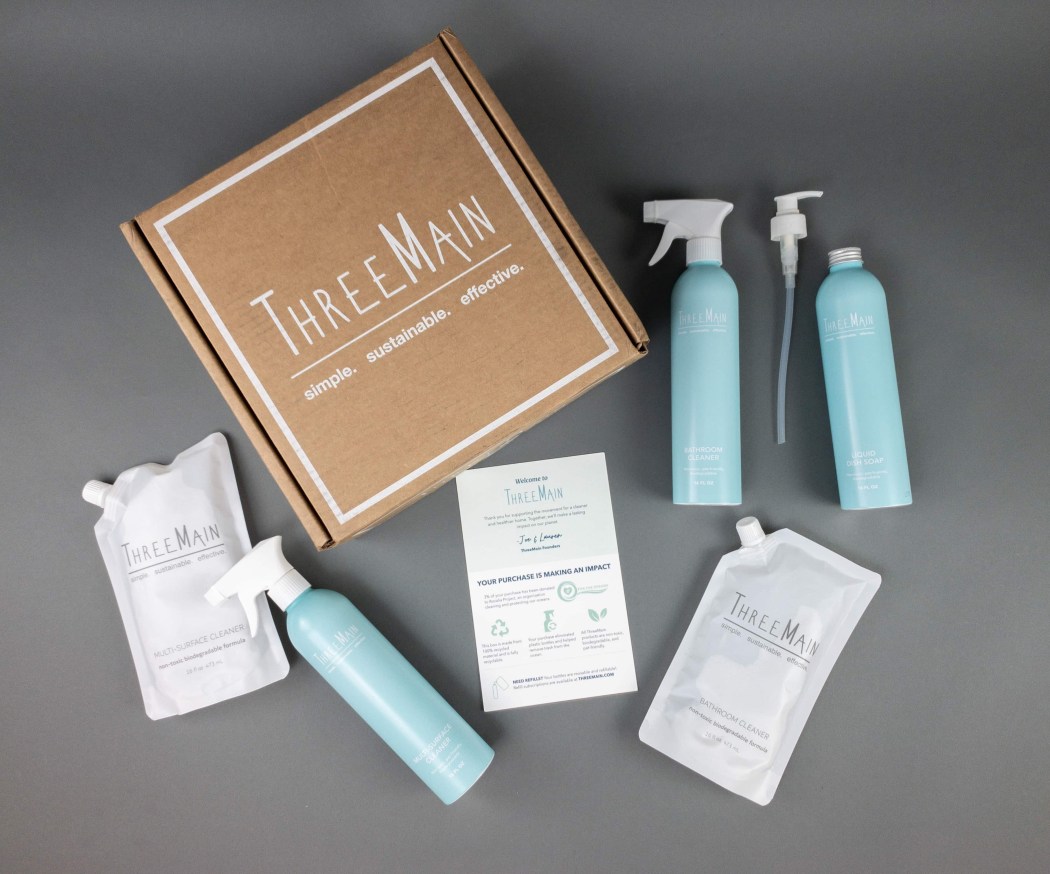 Image from: our review
Why We Love It: ThreeMain is the best box to get when you want innovative and super-simple green household cleaners. This subscription has patented-based cleaners that you get access to when you subscribe. Get ThreeMain Household Cleaning Starter Kit, which includes one aluminum bottle of Multi-Surface Cleaner, Liquid Dish Soap, and Bathroom Cleaner along with 16 oz. refill for each refillable, reusable bottle. You can also get refills every 1, 2, or 3 months, depending on your chosen plan. All formulas are non-toxic, biodegradable, and cruelty-free. ThreeMain's platform help improve cleaning habits and incorporate sustainability into our everyday lives!
Check out ThreeMain Reviews to know more about this subscription.
Price: Household Cleaning Starter Kit costs $26.99, includes 3 refillable bottles + 16oz refills each. Individual Cleaning Set starts at $12.99, while refill pouches start at $6.25.
Deals:
Get 50% off your Clean Green Starter Kit when you subscribe to refills! Use coupon code FIFTY.
Get 10% off your first order! Use coupon code WIN10.
---
Image from: Petal
Why We Love It: With Petal, hand-washing has never felt so good! This subscription offers foaming hand soap to effectively clean your hands, leaving them smelling fresh! Made from plant-based ingredients, they're gentle on the skin without being too harsh on the planet. You can get the Starter Kit and receive one trendy, reusable aluminum bottle (in raw, white, or black) with four full refills of natural hand soap. Or custom a starter kit based on your home usage. You can also choose the scent you want most – Citrus Ginger or Lemongrass. Subsequent shipments include refills for one can (4 pods), two cans (8 pods), and three cans (12 pods). Once emptied, fill the bottle with warm water, drop the pod, shake it real good, and wash your hands mess-free!
Price: The starter kit costs $20, and the refill subscription costs $13 a month.
Deal: Get 10% off your first order! Use coupon code WELCOME10.
---
And that's our list of the best cleaning supply subscription boxes for your home! Did you find the perfect subscription box to help you with cleaning?
Interested in more subscriptions? Here's the list of all the best subscription boxes in every category!
Say Hello to More Subscriptions For Your Home!