We often get crazy just thinking about all the cleaning we have to do, especially during these times so it is always a good idea to know what you need and what works because that gets half the job done. Getting the right housekeeping supplies for your home from the essentials like paper towels and trash bags to sanitizers and laundry detergent is made easier by these Cleaning Subscription Boxes! 
Still looking for the best cleaning supplies subscription? Check out our list and find one that fits your lifestyle!
The Best Cleaning Product Subscription Boxes for your Home!
Why we love it: Cleancult has an easy refill system that helps reduce plastic waste and they use only non-toxic ingredients that actually work. When your glass bottles are empty, they send a fresh supply of their cleaners, packaged in paper-based milk cartons, and 100% plastic-free paper mailers! First-time subscriber? Just take a short quiz to customize your package! This will make sure all the products you get fits your needs and lifestyle!
Price: It's $69 for half a year's worth of products.
Deal: Save 20% your first bundle! Deal applies automatically, just visit and subscribe.
---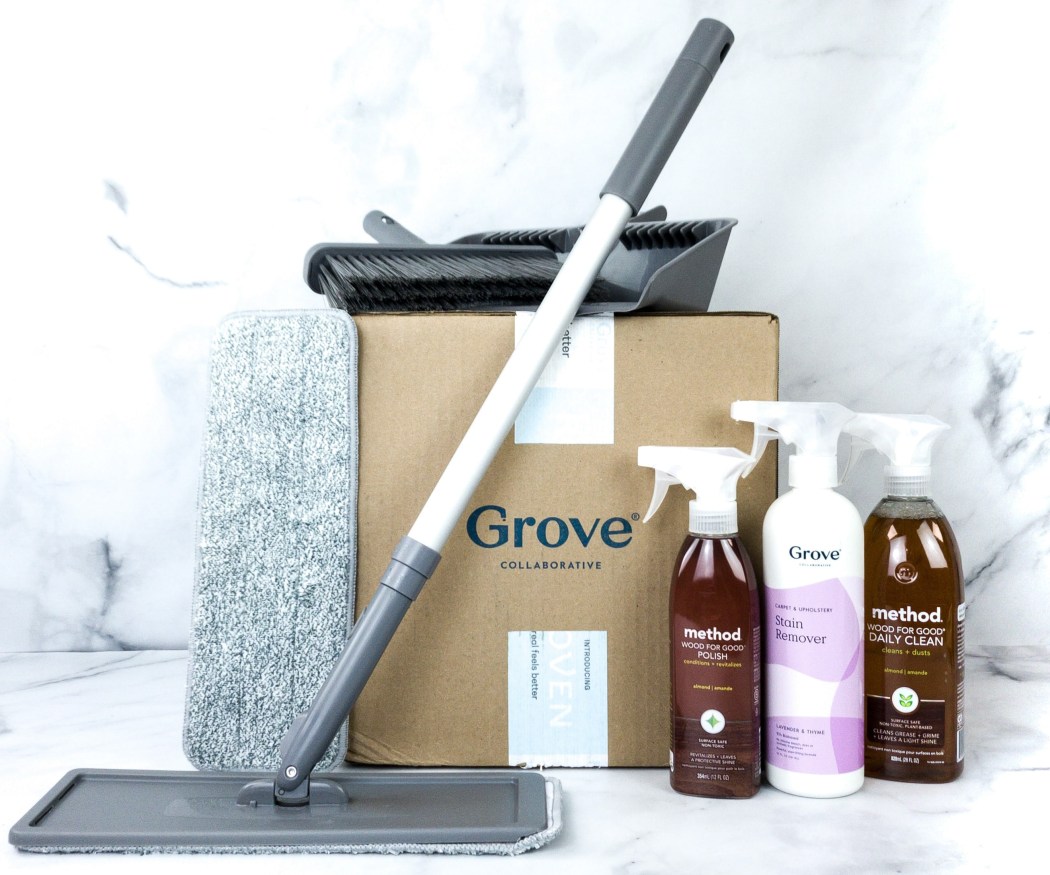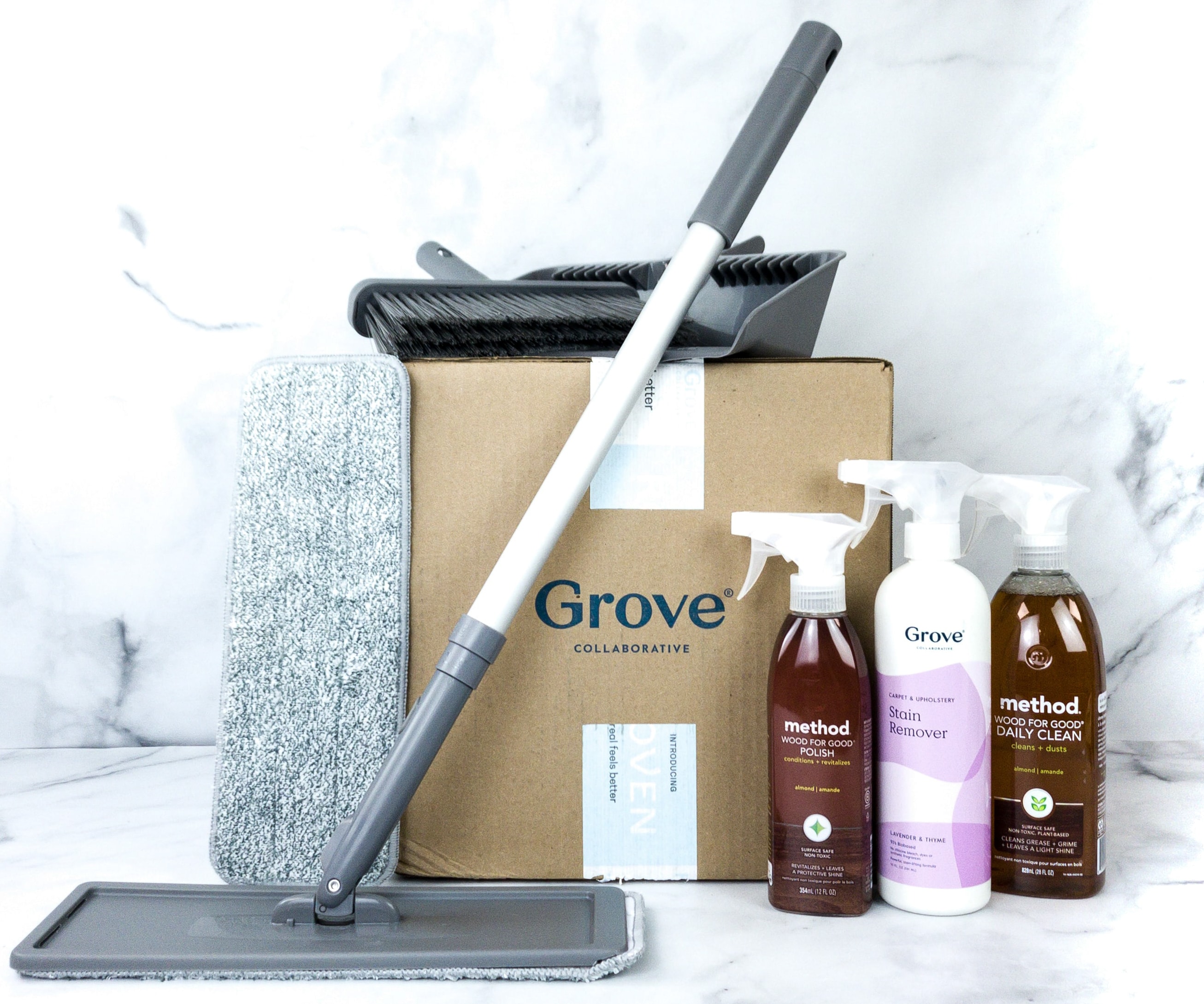 The Why we love it: Grove Collaborative is an eco-friendly subscription service and they allow you to pick your favorite high-quality cleaning and household supplies! You can also set up a customized schedule for your shipment depending on your preference! Plus, they're a Certified B Corp which means that they meet certified standards for prioritizing social, environmental, and community well-being!
Read our Grove Collaborative reviews for more information!
Price: Subscriptions starts at $20 a month.
Deals:
---
Why we love it: Truman's have all these fun and quirky product names like Everything and the Kitchen Sink, Floors Truly, The Glass Is Always Cleaner and More Shower to You – making each one easy to remember! Their refills reduce plastic waste, plus bottles and shipping fees are always free for subscribers!
Price: Subscription is $15 per month.
Deal: Get $5 off the Home Care Membership Bundle! Use coupon code EXTRA5.
---
Why we love it: We adore everything eco-friendly and MyGreenFills subscriptions has amazing eco-friendly products! You can choose your preferred items upon sign up! From stain sticks, dryer angels, stain removers, softening liquids and even laundry washes, they have it in store for you! Just pick what you need wand wait for it to be delivered right on your doorstep!
Check out MyGreenFills reviews to know more!
Price: Subscribe for only $14 a month!
Deals:
---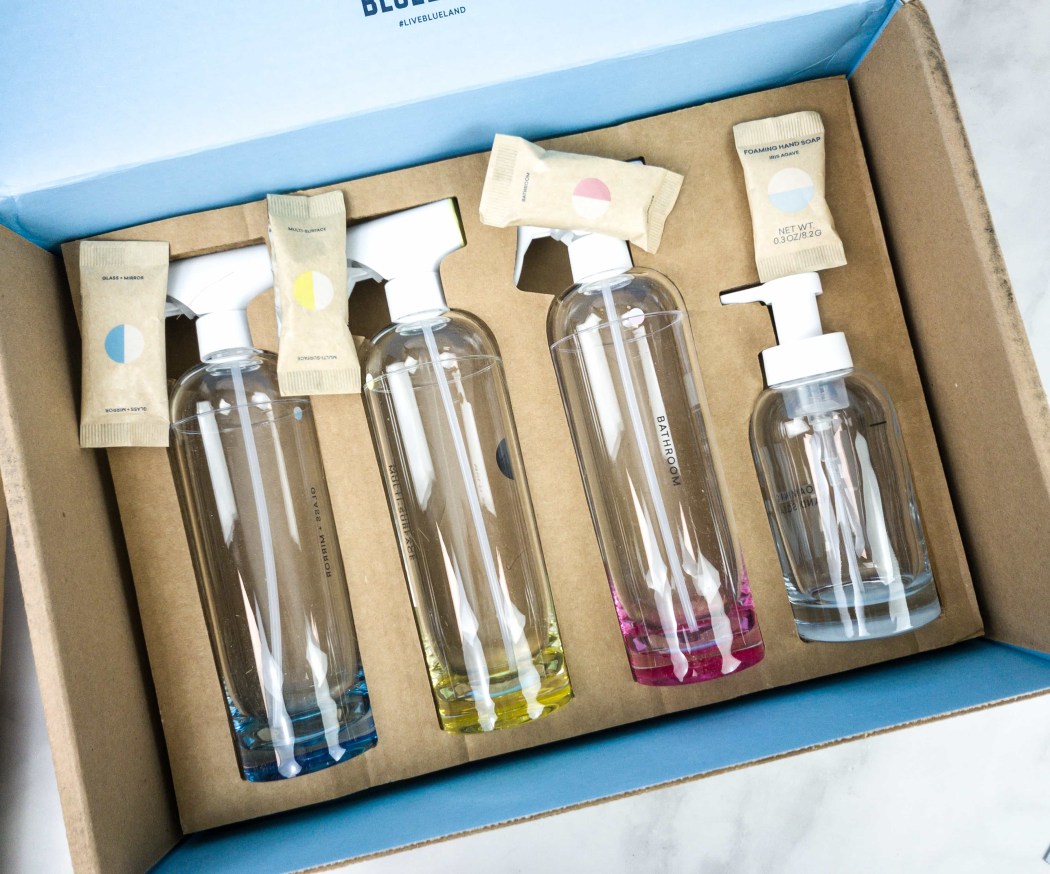 Why we love it: Blueland offers everyday products in reusable packaging! Plus, their products are amazing! They're non-toxic and effective and they are formulated without water so it helps minimize the carbon footprint generated when shipping these items from the warehouse to your home! Just add water at home!
Visit our Blueland Reviews to learn more!
Price: Save 10% off when you subscribe to The Clean Suite Kit for $74 a month!
---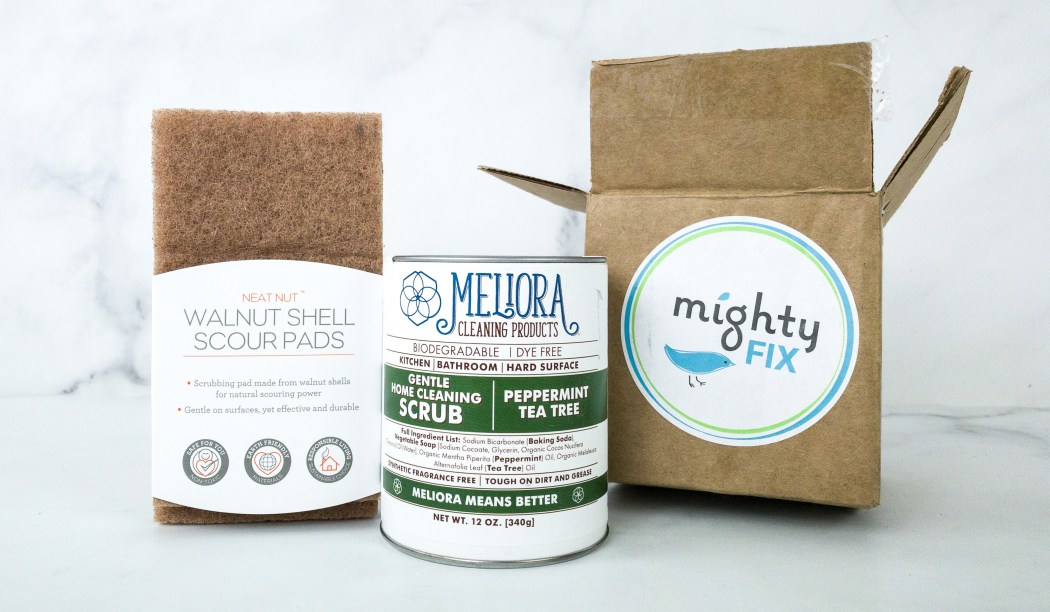 Why we love it: Mighty Fix aims to help families live healthier by introducing one amazing product each month that will help with our daily lives. They also donate 15% of the proceeds to a school of your choice and they offer discounts for those who opt to get an annual plan! Shipping is free and add-on items ship free, too!
See all of our Mighty Fix reviews to know more!
Price: Subscriptions starts at $39 per month with discounts for longer terms.
Deals:
---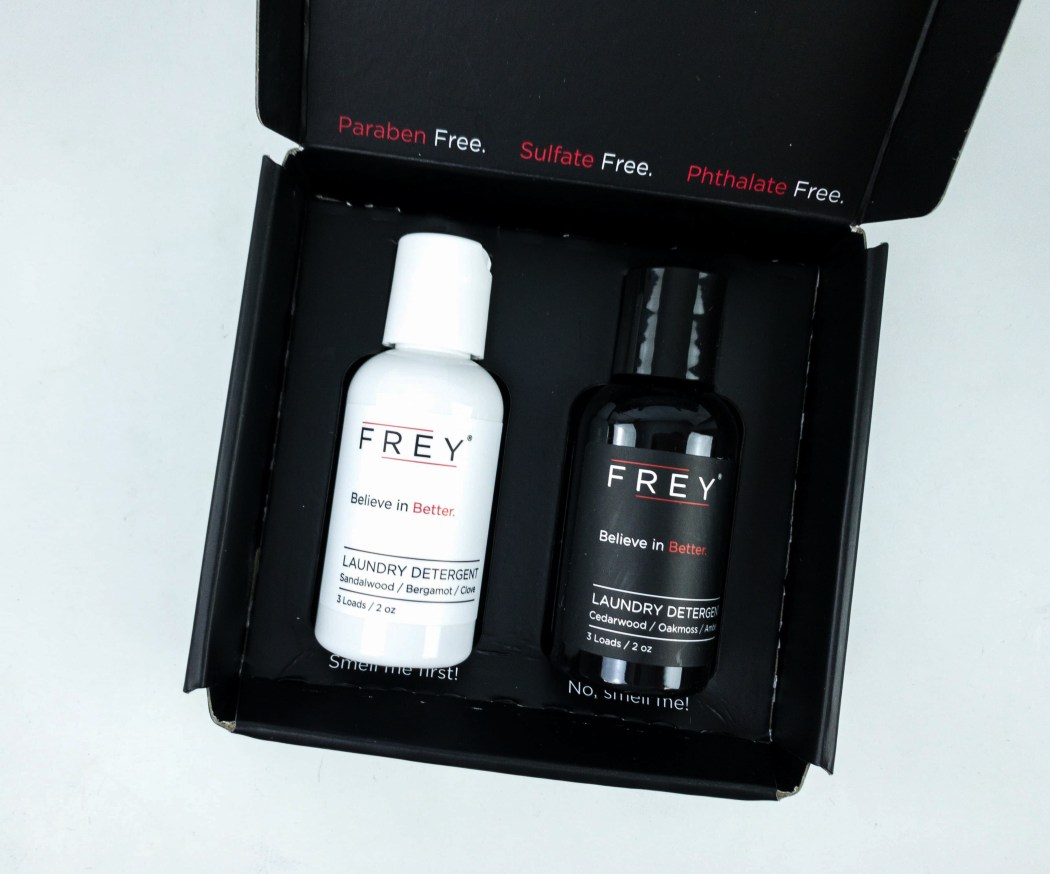 Why we love it: FREY has flexible and customizable plans! Get one that best suits your needs and lifestyle! Answer the questionnaire upon sign up so they'll know what to send you. They offer free shipping and 10% off for life! You also get the freedom to re-order the stocks when you need them!
Wanna know more? Hop on to our FREY Reviews for more info!
Price: Subscription is at $8 per quarter.
Deal: Start your FREY plan for FREE! Deal applies automatically, just visit and subscribe. Just pay $1 shipping.
---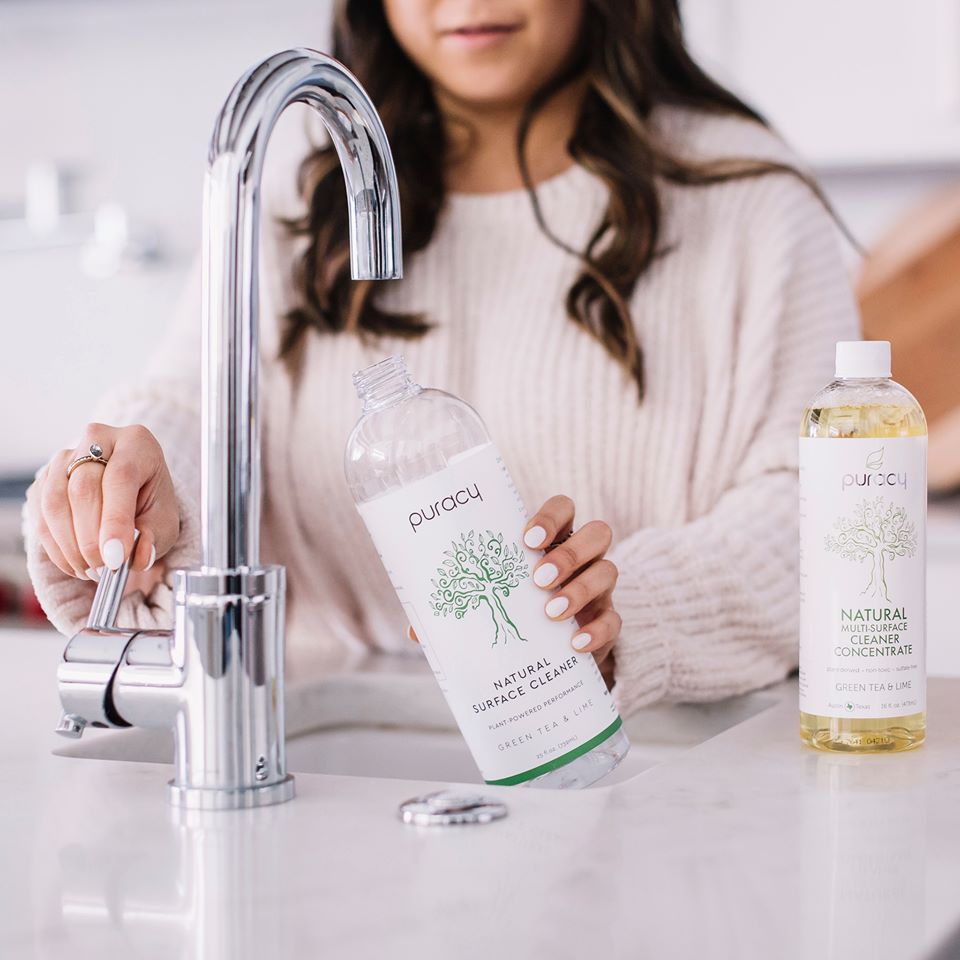 Why we love it: Puracy give value for money by sending our amazing eco-friendly products that don't break the bank. They have everything from hypoallergenic laundry detergent, unscented dish detergent pods, fabric softener pods, oxi booster pods, dishwasher detergent pods, mesh washing bags, and even baby products!
Price: Subscription is at $39.99 per month.
---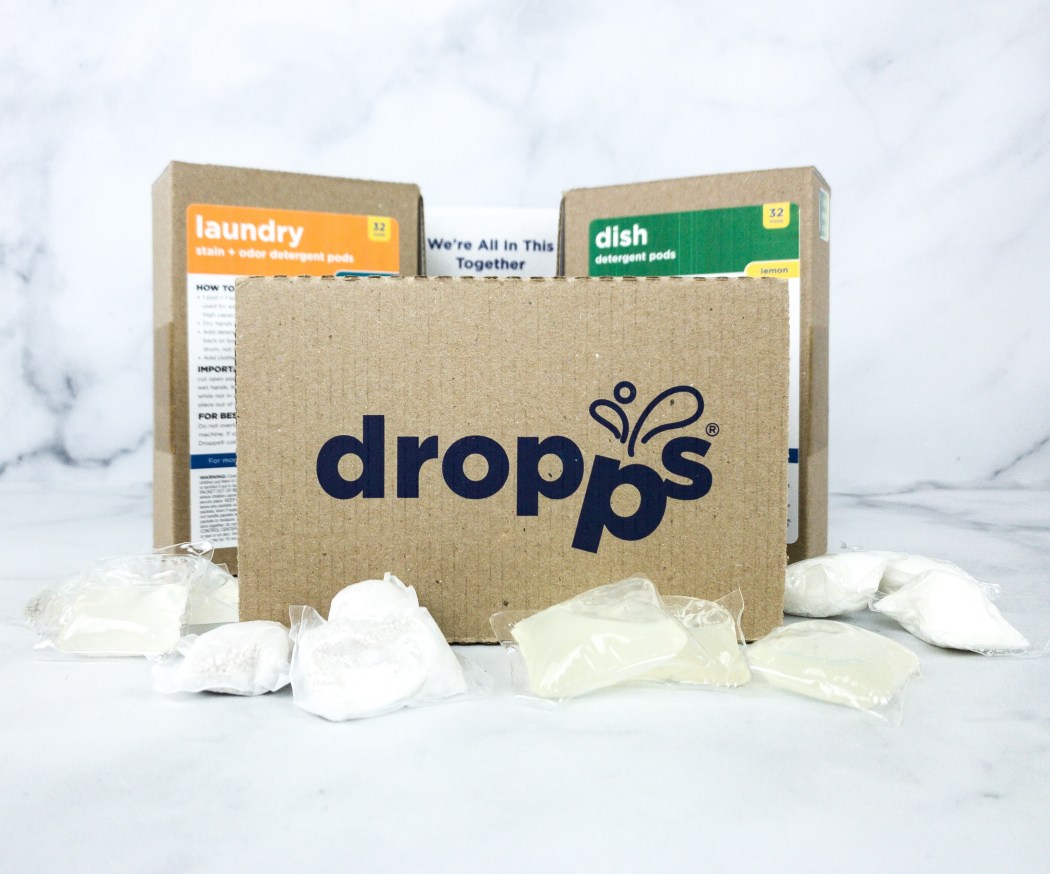 Why we love it: Dropps is committed to delivering great products in the safest and most convenient way possible! They have it all from detergents, additives, fabric softeners, and even dishwashing packs.
Check out  Dropps Reviews for more details!
Price: Subscription is $16 per week.
Deal: Get 15% off on all Dropps products! Use coupon code DROPPS15.
---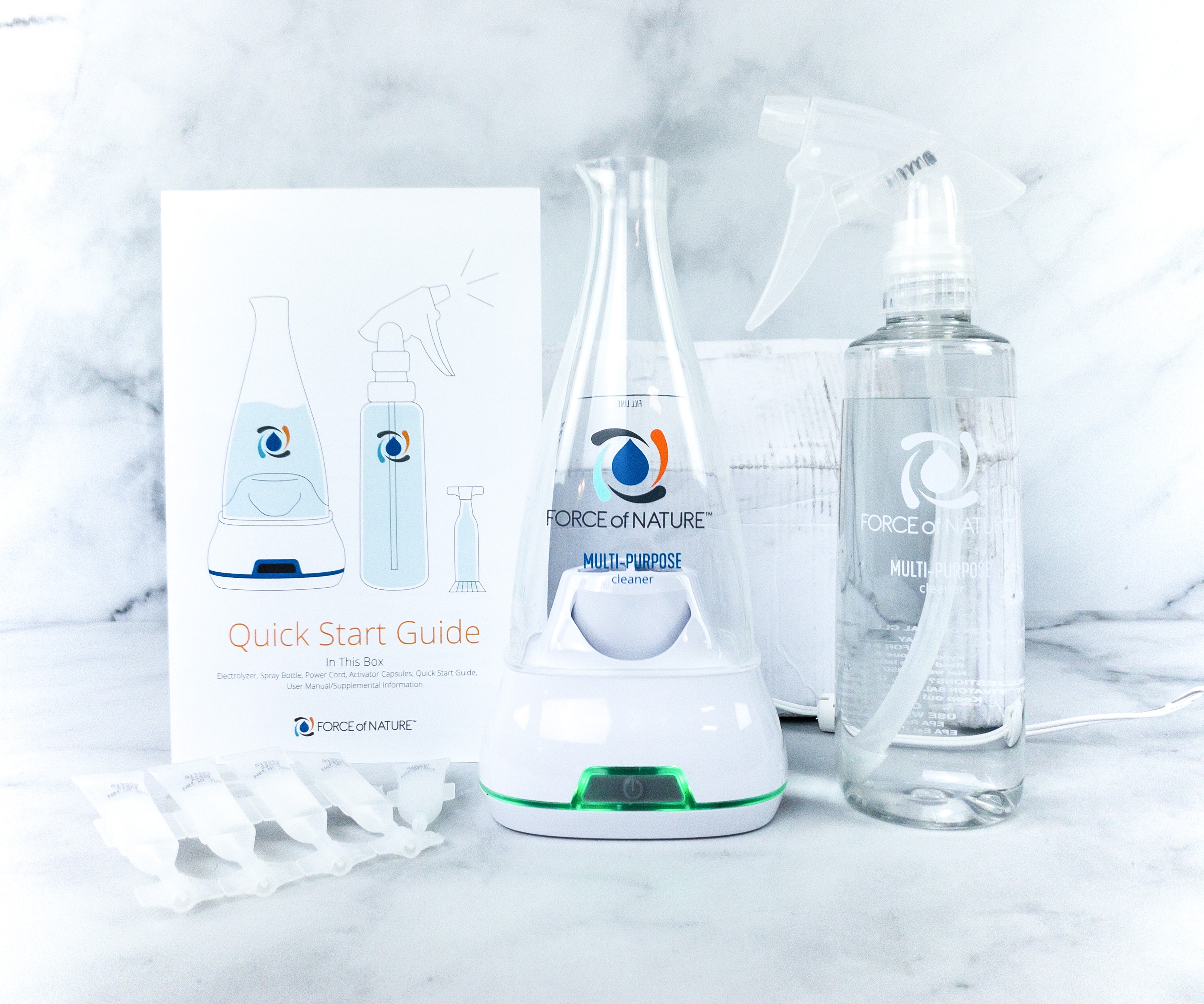 Why we love it: Force of Nature products smell fresh and amazing! They have a light, clean scent with no added fragrances to it! The products also come in capsules which you dissolve in a twelve-ounce bottle and that will last you two weeks! You will surely get your money's worth because their products are truly effective!
See the Force of Nature page to learn more!
Price: It costs $89.99 per box.
Deal: Get 20% off on Starter Kits + FREE Shipping! Use coupon code HELLOSAVINGS.
---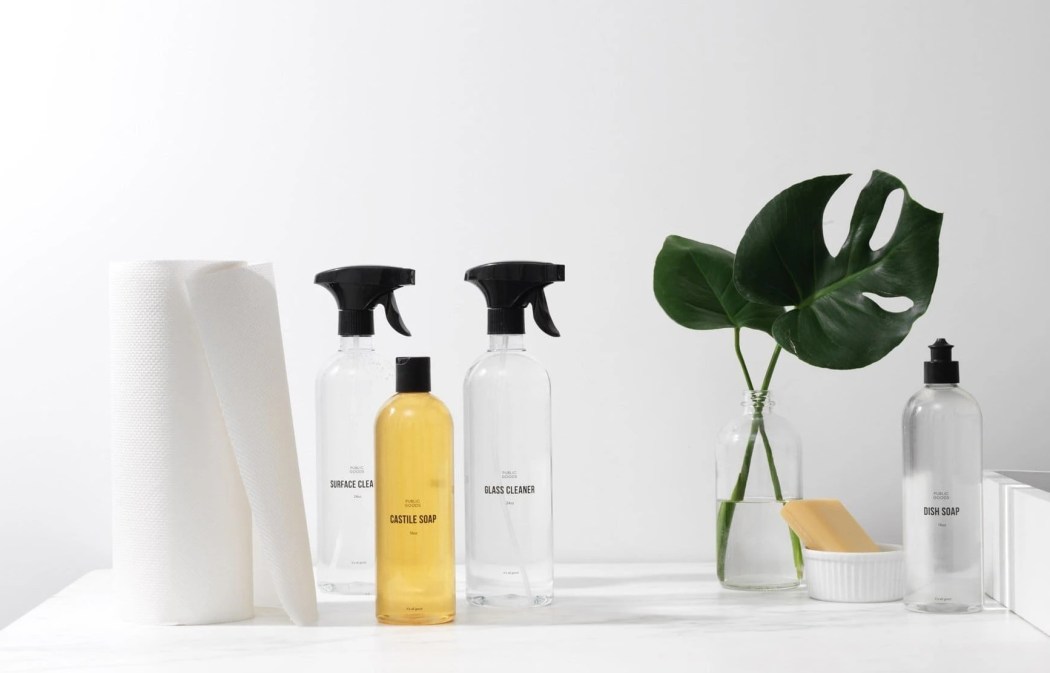 Why we love it: Public Goods delivers everyday essentials in different categories but they choose their products based on values. They believe that our everyday products should be healthy, sustainable, and easy to access that's why curate these eco-friendly essential products and deliver them straight to your doorstep!
Price: Subscription is $12 per month.
Deal: Get 25% off your first order! Use coupon code hellopga.
---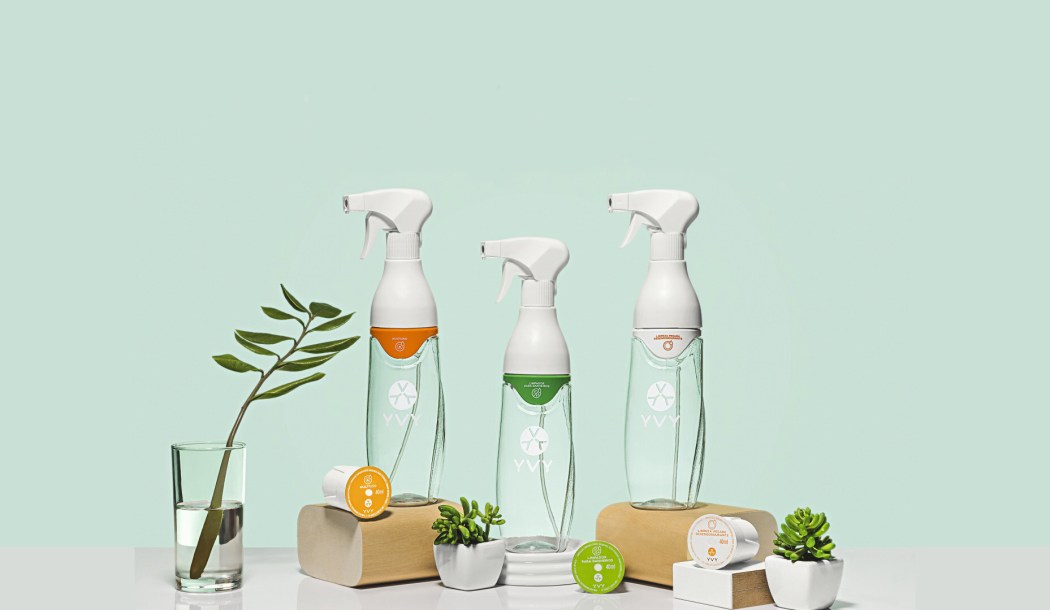 Why we love it: YVY Naturals subscription saves us time and money, all while saving the planet! It cleans up the way we clean by providing all-natural cleaners and reusable dispensers, meaning we get zero plastic waste! What's great is that you can select your kit, choose when you want it to be delivered and cancel or pause your subscription anytime!
Price: Subscription is $23.99 per month.
---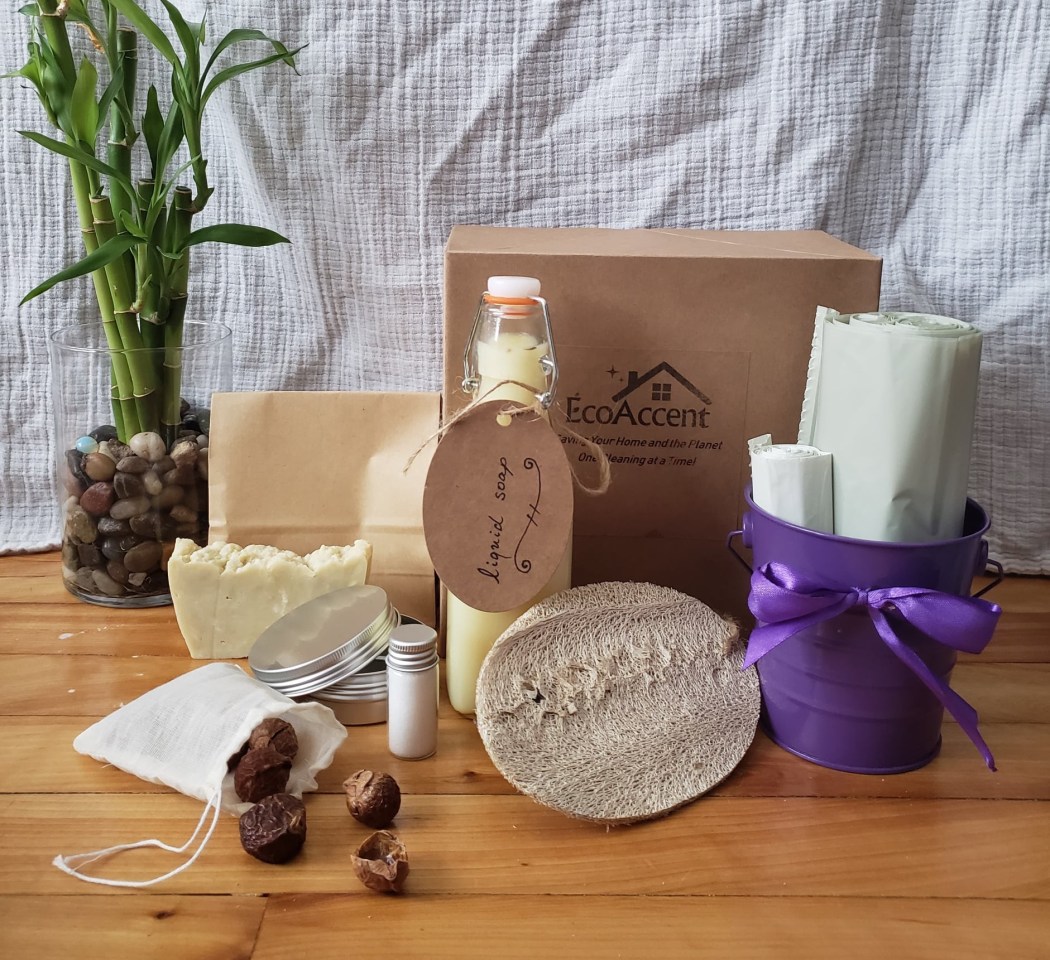 Why we love it: You can save the planet by eliminating tons of plastic and toxic waste! All while keeping your home clean and free of harsh and harmful chemicals! With this subscription, you get natural and sustainable products with every EcoAccent by ProfiClean box!
Price: Subscribe for only $30 a month!
---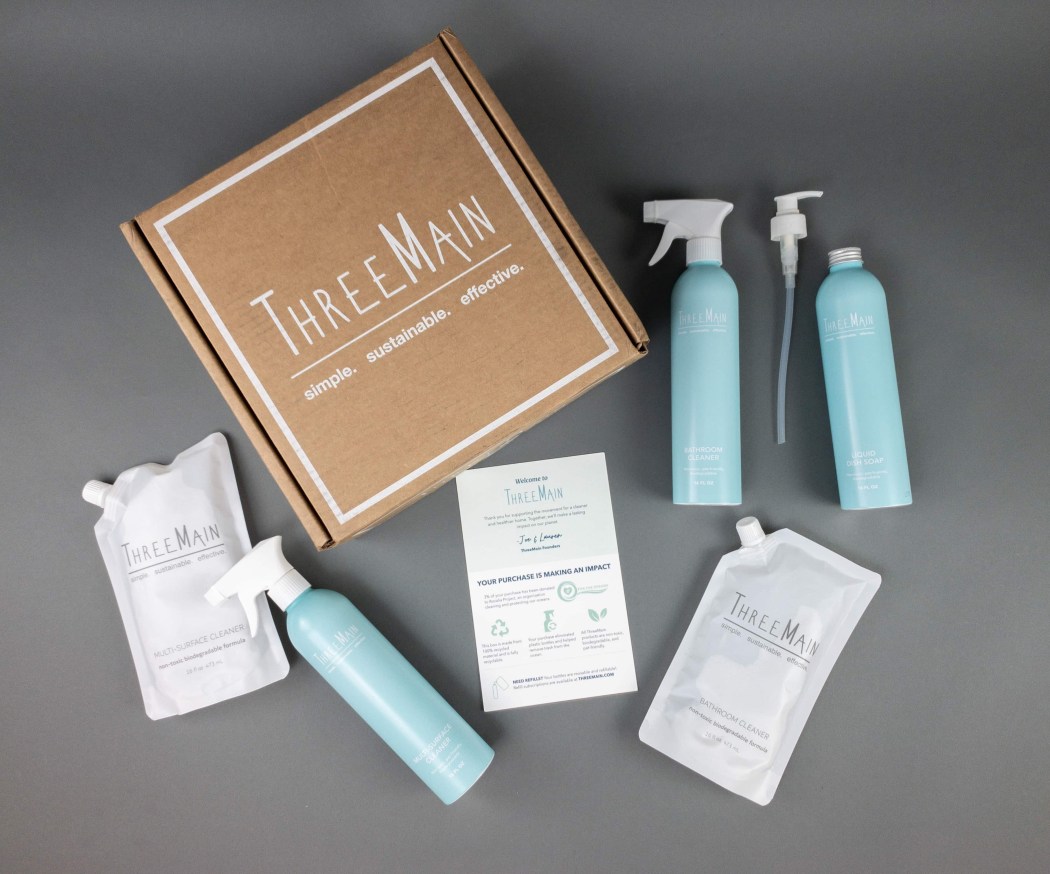 Why we love it: They have patented based cleaners that you get access to when you subscribe! We love how ThreeMain they use their platforms to help improve cleaning habits and incorporate sustainability into our everyday lives!
Go to ThreeMain Reviews to know more about this subscription!
Price: $15 per month.
Deal: Get 50% off your Clean Green Starter Kit when you subscribe to refills! Deal applies automatically, just visit and subscribe.
---
And that is it for our list of the best cleaning products subscription boxes for your home! Did you find the perfect subscription box for you?
Interested in more subscriptions? Here's the list of all the best subscription boxes in every category!
Say Hello to More Subscription You Need At Home!