From the latest chart-topping hits to the must-watch shows on your streaming playlist, pop culture is all around us. It shapes our conversations, defines our interests, and adds a little bit of excitement to our everyday lives. Staying on top of the latest trends is a thrill like no other – that's why pop culture subscription boxes are a huge hit!
With a pop culture subscription box, you'll get an exclusive, handpicked selection of the coolest merch and collectibles based on your favorite pop culture trends. Whether you're a gaming guru, a sci-fi superfan, or a fashionista with a penchant for bold and edgy designs, there's a subscription box that's perfect for you. Every box is a surprise, so you never know what amazing loot you'll discover each month!
Show More (9 items)
In a world where pop culture is constantly evolving and new trends are emerging all the time, it can be tough to keep up. That's why we love pop culture subscription boxes – they keep us in the loop and help us discover rare and exclusive items that we won't find anywhere else. From limited-edition figurines to one-of-a-kind clothing and accessories, these boxes are the ultimate way to indulge your inner geek and elevate your pop culture game.
At their core, pop culture subscription boxes are all about celebrating the things we love and sharing that passion with others. They're a way to connect with like-minded fans and discover new favorites as well. Check out our roundup of the best pop culture subscription boxes and start immersing yourself in the latest trends today!
The Top Subscription Boxes for Pop Culture, Fandom, Gaming & More!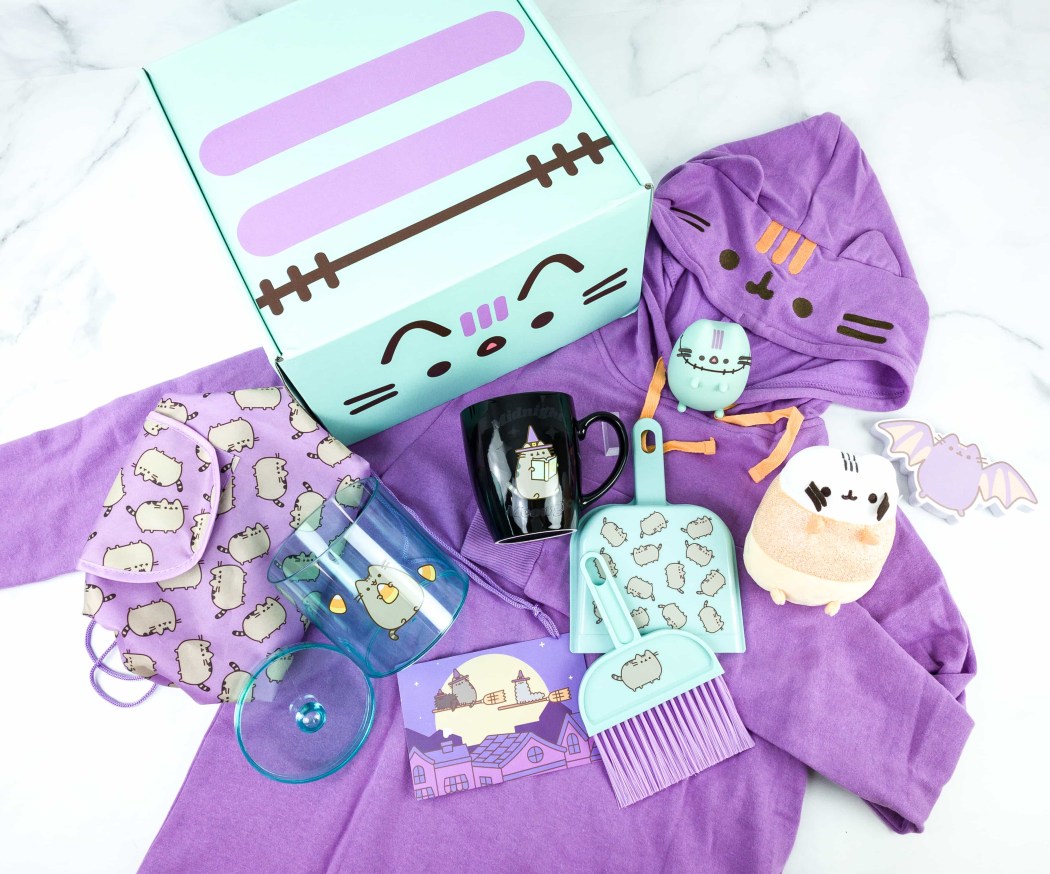 Image from: our review
If you're crazy about the adorable cat named Pusheen, you can get the Pusheen Box, a quarterly subscription that sends out anything and everything Pusheen! Get Pusheen-themed apparel, accessories, stationary, and even household items with every shipment — some of which are exclusive to the box and can't be purchased anywhere else. You'll always receive a variety of Pusheen items with at least $100 in value, which is more than double the cost of the subscription! You'll sure swoon at this cat's cuteness.
---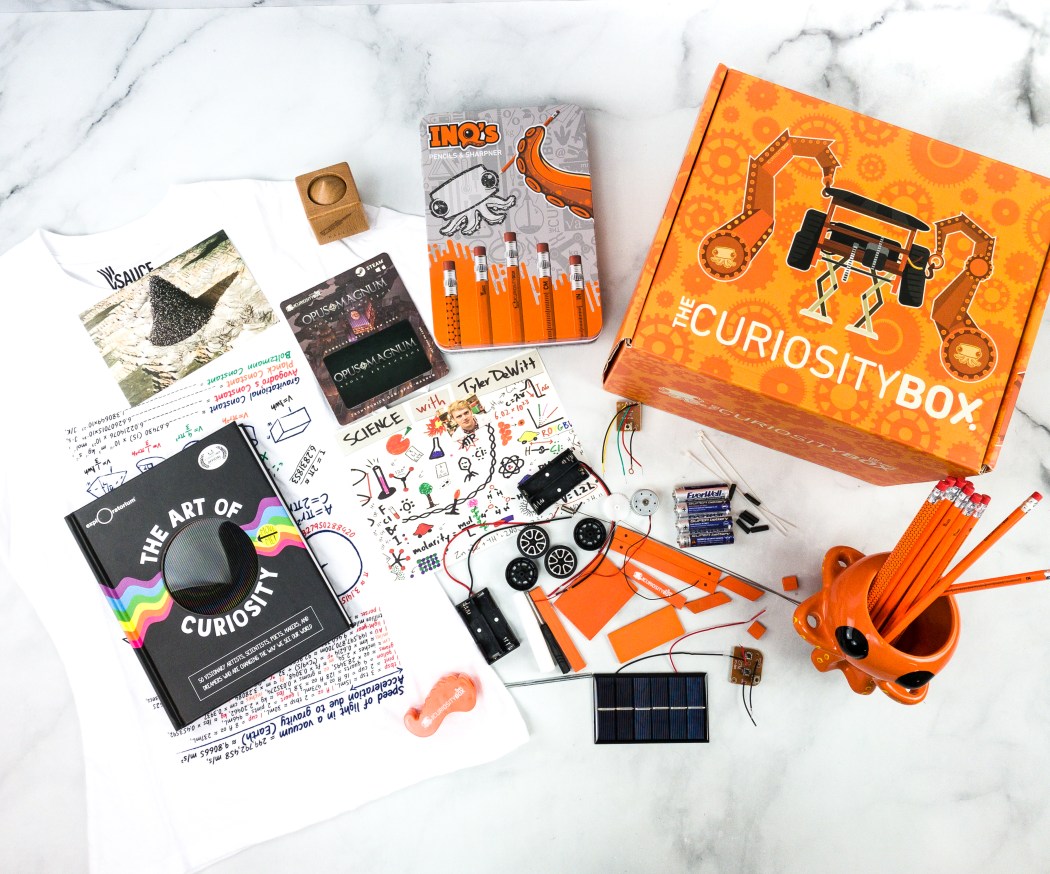 Image from: our review
Curiosity Box is a perfect subscription for thinkers aged 7-16+ who enjoy various mind-stimulating toys and activities. Every season, creators curate boxes with hand-selected science-related toys, experiments you can try, read-worthy books, challenging puzzles, exclusive t-shirts, and more. With all these high-quality goodies and collectibles packaged in one box, curious minds will be fed with boundless science knowledge and extreme fun!
Deal: Get a FREE Gift when you sign up for an annual subscription! Deal applies automatically, just visit and subscribe.
---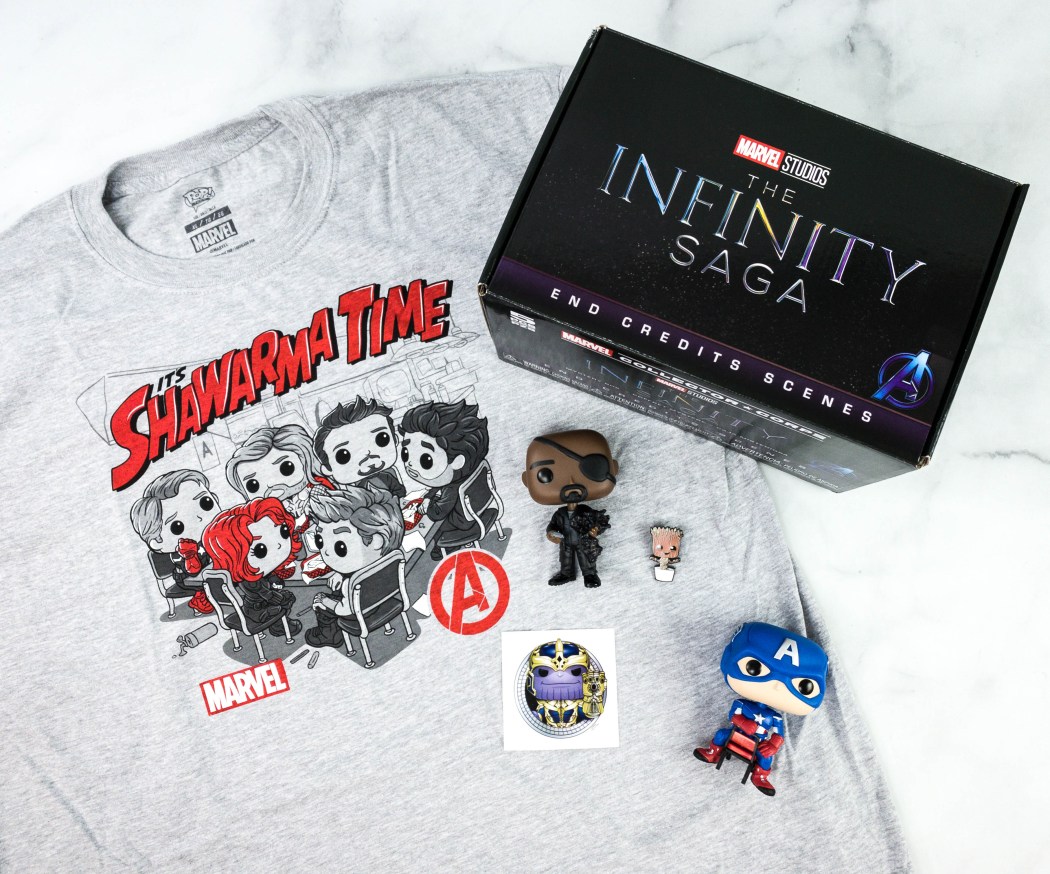 Image from: our review
For the ultimate Marvel Comic fans and Funko fans who like to collect such MARVELous gifts, you should definitely get your hands on the Marvel Collector Corps subscription. Each box promises 4 to 7 premium collectibles, including a vinyl POP! that you will absolutely love to display on your figure collections' cabinet like a trophy! In addition, there are also apparel and accessories that feature Marvel heroes' iconic moments! Every curation is also themed for added excitement, like Marvel Zombies, Avengers Endgame, Marvel Lucha Libre Edition, and Year of the Shield.
---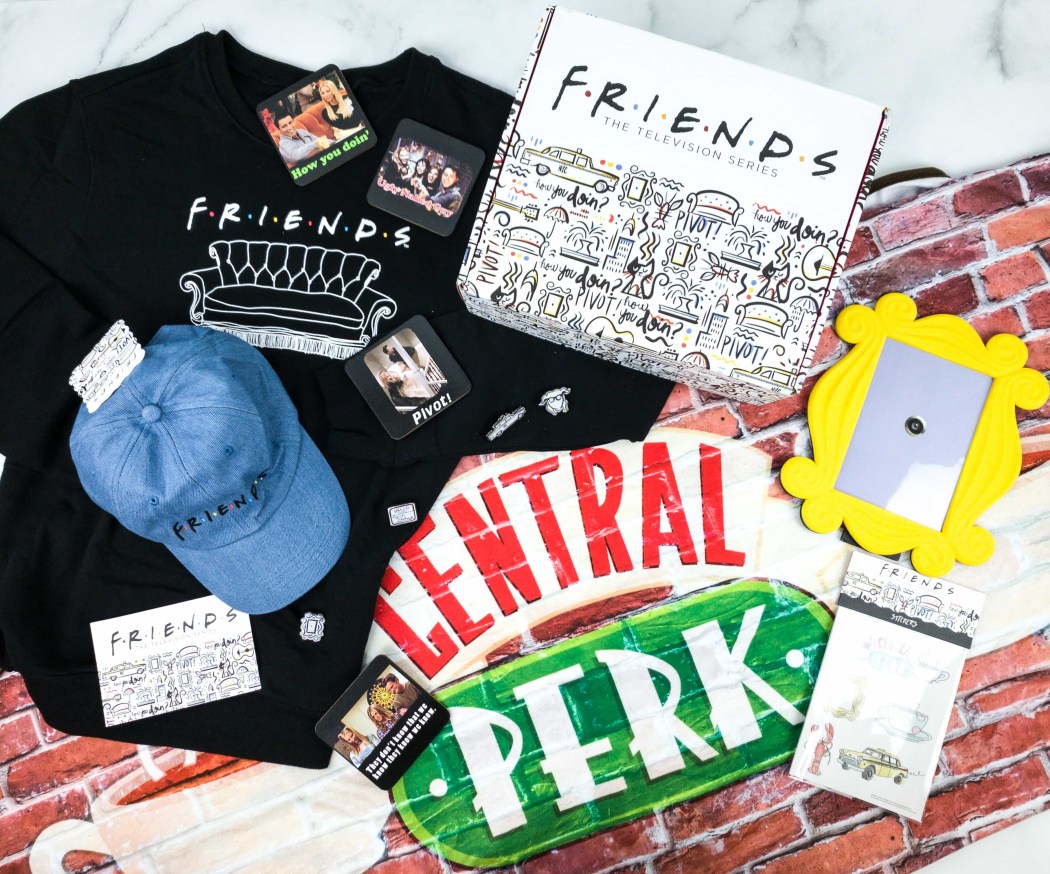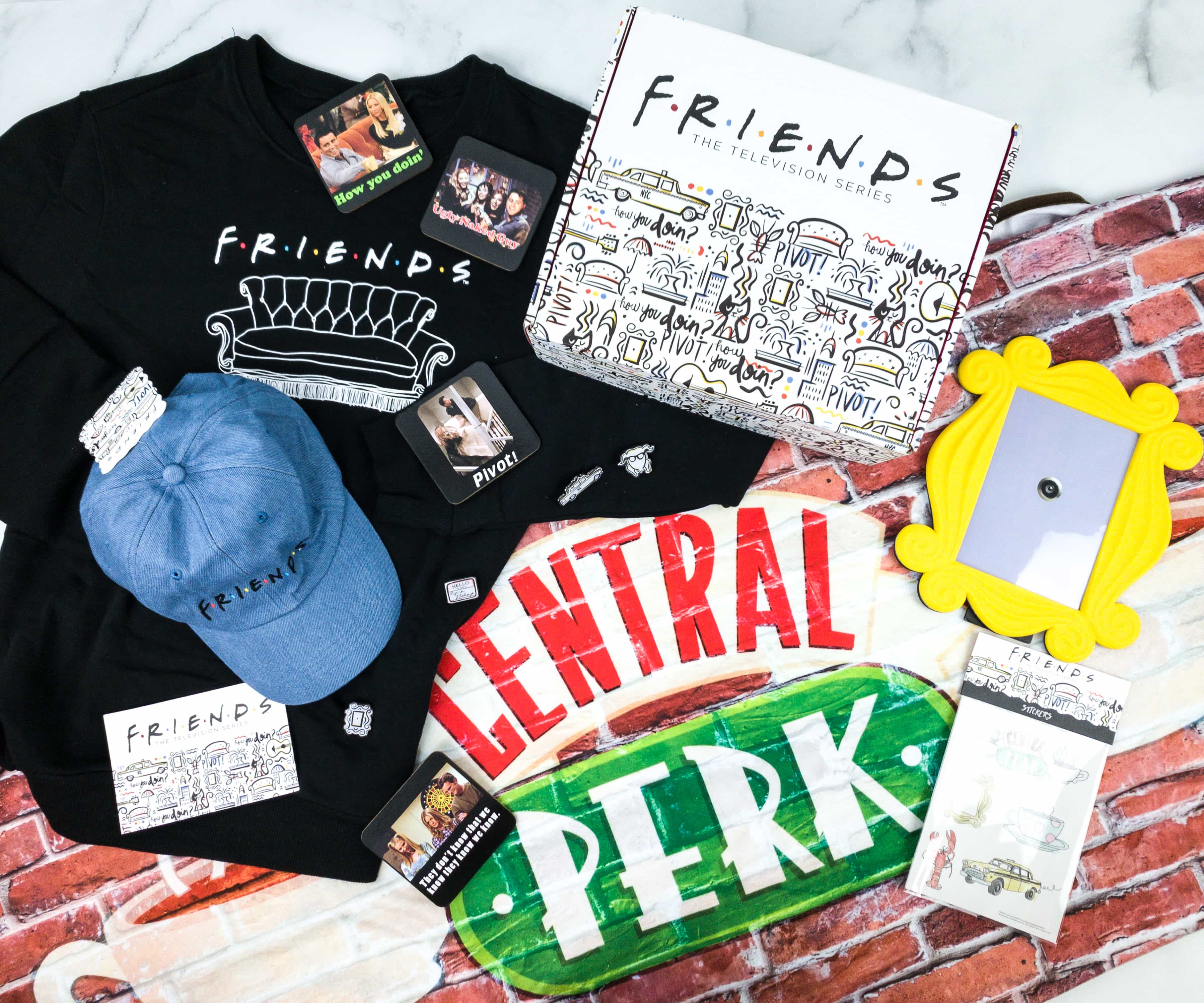 Image from: our review
One of the most popular sitcoms in the 90s, FRIENDS definitely still has a cult following! If you're a die-hard fan of this gang, you can add FRIENDS Subscription Box to your list of must-haves. Each package contains 6 to 8 exclusive items, including officially licensed collectibles, apparel, accessories, decor, stationery, and homeware inspired by your favorite characters and episodes! Now you can channel your inner Monica, Rachel, or Phoebe or unleash the Ross, Chandler, or Joey in you!
---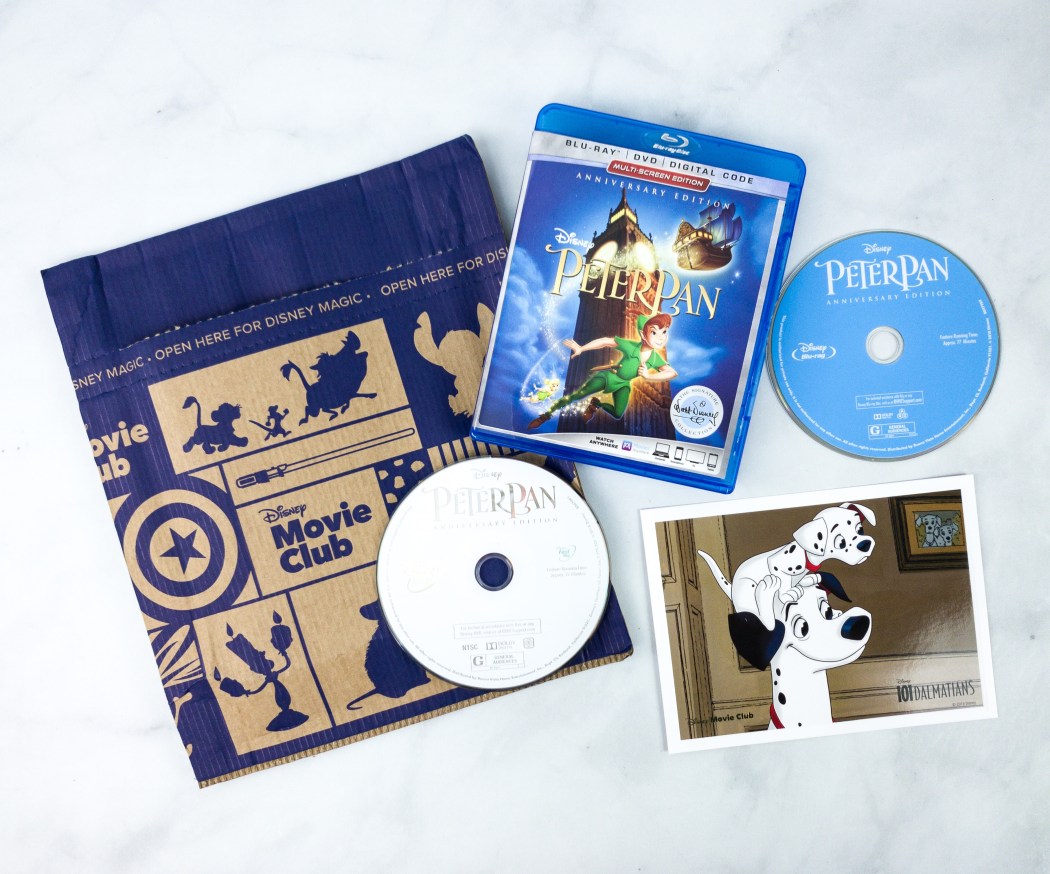 Image from: our review
With Disney Movie Club, you can get the latest and most-loved classic Disney movies and new releases without the hassle! Every four weeks, club members receive the featured title of the month in their chosen format — DVD, Blu-ray, or 4K Ultra HD, plus exclusive gifts. They also sometimes send collector's edition, which comes with exclusive content like behind-the-scenes footage, music videos, interviews, deleted scenes, and more! Aside from Disney films and animation, you can also get Pixar and Marvel Studios movies to help you build your ultimate Disney Movie library.
Deal: Get 4 Movies For Only $1! Deal applies automatically, just visit and subscribe. Terms & Conditions apply.
---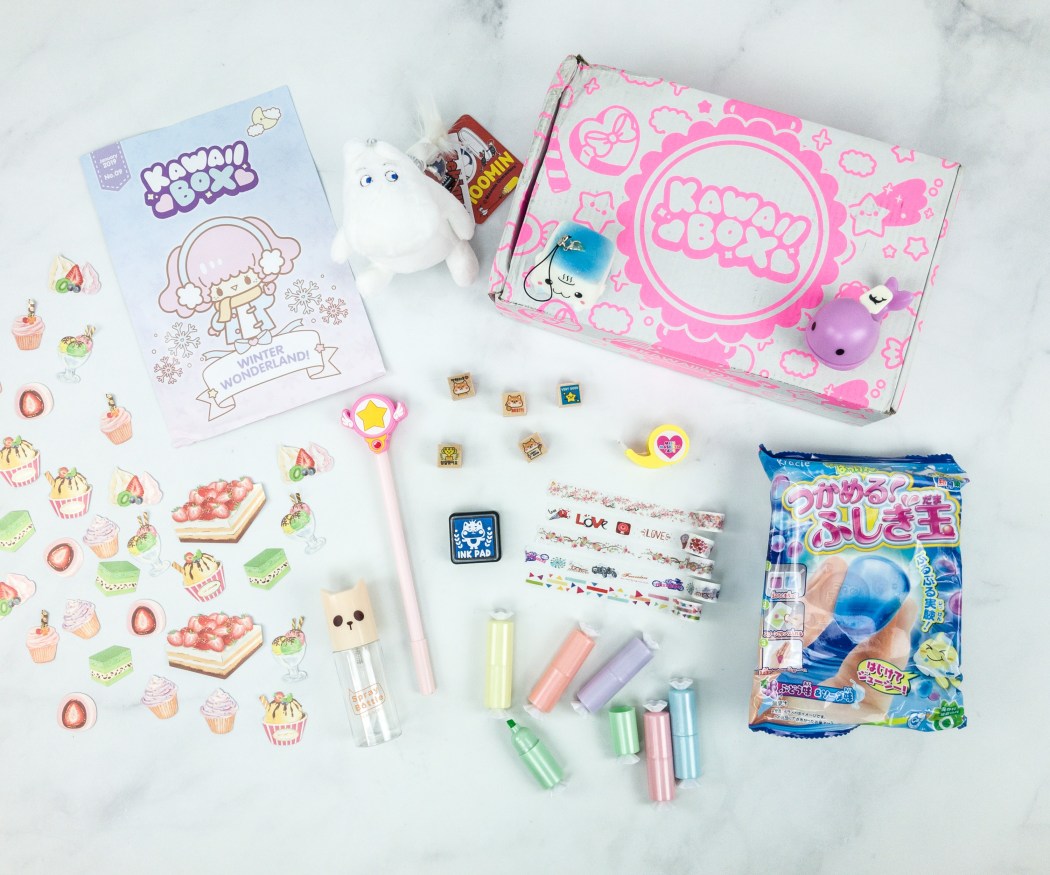 Image from: our review
Kawaii Box is the cutest subscription around, perfect for people who love to regularly receive boxes filled with kawaii things straight from Japan. You'll definitely experience Japan with this subscription and enjoy 6+ items, such as adorable plushies and toys, stationery, bags and pouches, and Japanese candies, among others! Of course, they offer the best and most popular kawaii brands like Sanrio, AlPacasso, Pokemon, Pompompurin, Little Twin Stars, and Disney Tsum Tsum. They also include snacks from Hi-Chew, KitKat, and Pocky to satisfy cravings. What's even amazing is that boxes revolve around a theme to make it more fun and exciting!
---
Image from: our review
With Fallout Crate, you'll receive some post-apocalyptic surprises! Coming from Loot Crate and co-developed by Bethesda, this subscription box delivers 4 to 6 cool items every two months to your door. It includes an exclusive figure and a build-a-figure that will definitely make you look forward to every shipment. The box will also contain official Fallout gear and collectibles, like perk and skill pins, weapon replicas, and even amazing art prints you can't find anywhere else!
Deal: Save 15% on any subscription plan. Use coupon code HELLOSUBSCRIPTION15.
---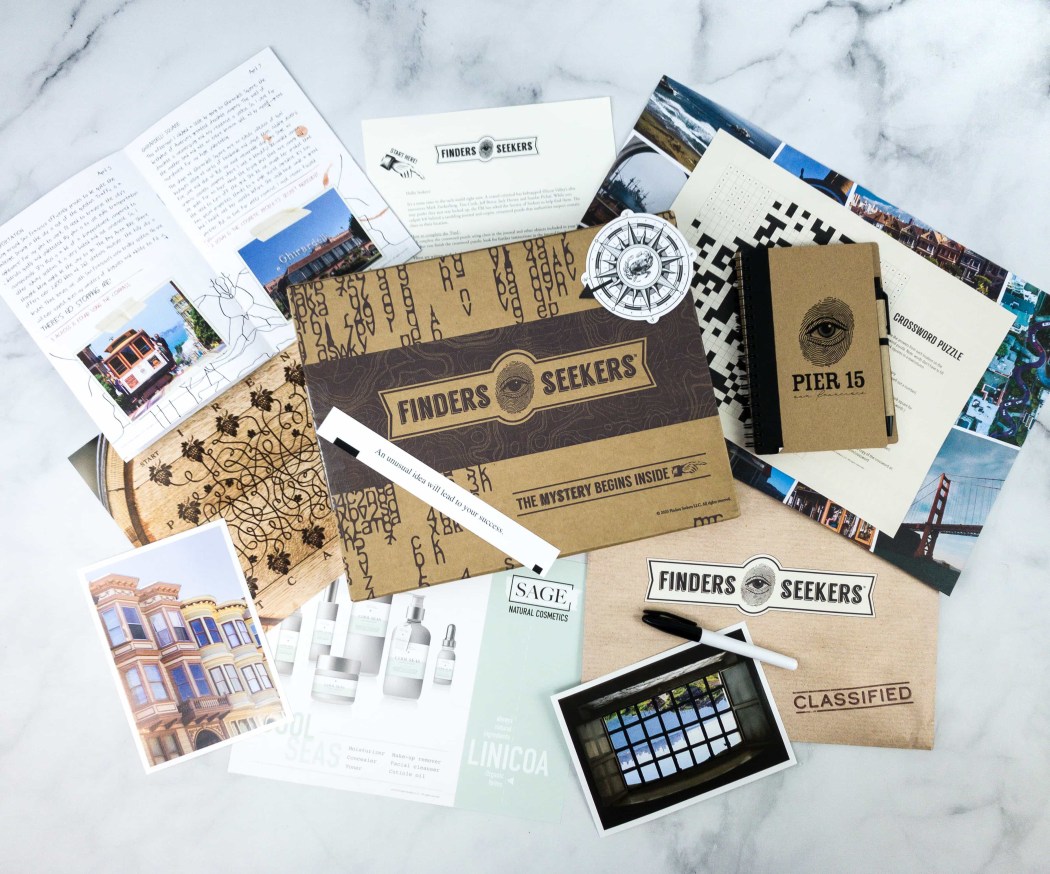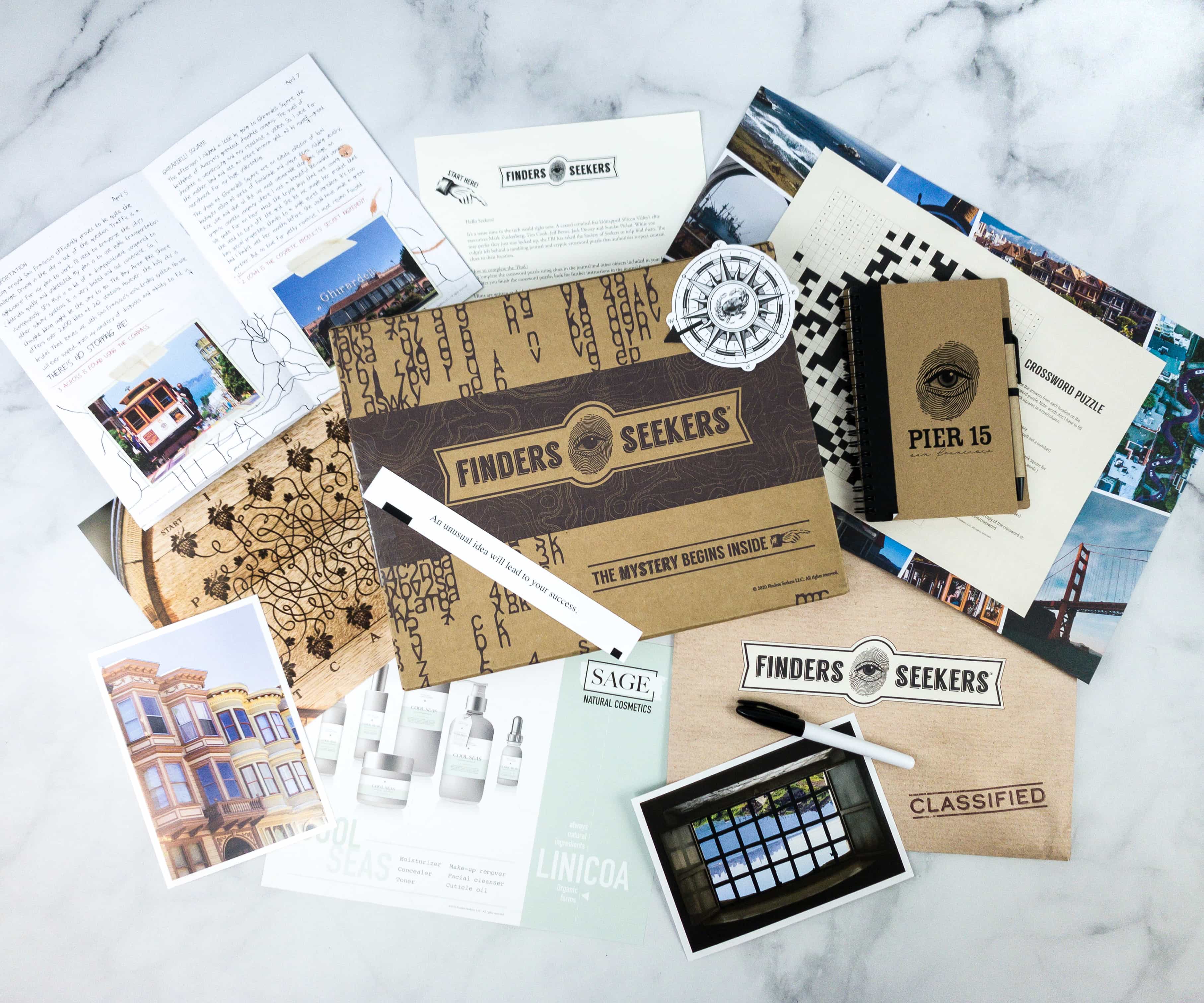 Image from: our review
If you love uncovering mysteries, decoding puzzles, solving escape rooms, and playing sleuth, Finders Seekers Mysteries is the best subscription box to get your brain ticking! Each month, explore new cities and cultures as you solve cryptic messages and decipher codes in the comforts of your own home. It's always a new destination and experience every time, which may need a little online research and tools for a thrilling mystery revelation. It's really an awesome and remarkable subscription to take the mystery global! Past destinations include Boston, Paris, Toronto, and San Francisco.
Deal: Get $5 off and free shipping Use coupon code HELLOSUB .
---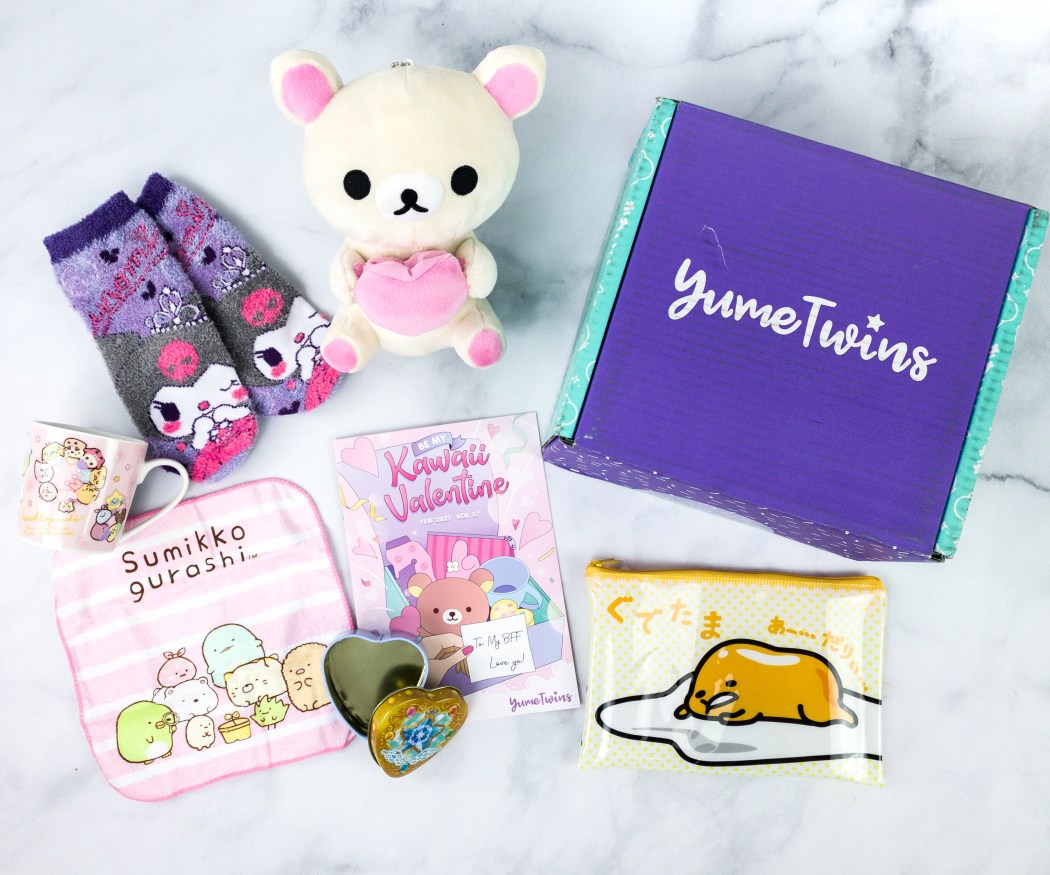 Image from: our review
YumeTwins is one must-have subscription if you love licensed goodies from well-known Japanese brands like Sanrio, Bandai, Rilakkuma, and more. Coming from the same team behind Tokyo Treat, you can expect a lot of good stuff from this subscription! Every month, they'll deliver a box with an assortment of kawaii products from Japan, like accessories, squishy plushies, figures, keychains, stationery items, and other collectibles! You'll definitely love this subscription, as it is 'cuteness overload' in every box!
Deal: Check the latest YumeTwins spoilers to get the latest code! Use this link to get the deal.
---
Image from: our review
Loot Crate can satisfy the geek and gamer inside you as they send awesome pop culture items curated around a theme each month. From shirts, jackets, bags, figures, and art prints, you can get anything that will definitely make the nerd inside you smile from ear to ear. Many of the items are also exclusive and hard-to-find collectibles, all worthy of adding to your collection! 
Deal: Save 15% on any subscription plan. Use coupon code HELLOSUBSCRIPTION15.
---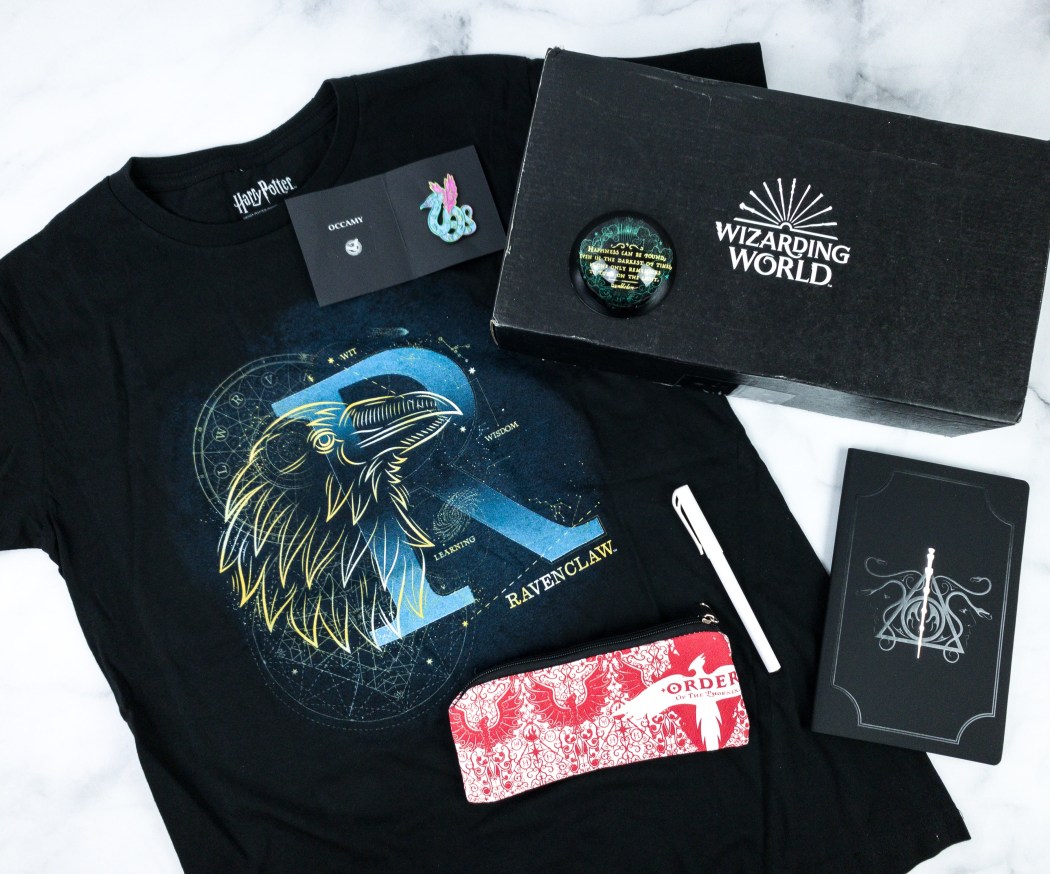 Image from: our review
Potterheads will definitely go crazy about J.K. Rowling's Wizarding World subscription. It is a bi-monthly subscription that does not only include Harry Potter items but also Fantastic Beasts-themed stuff too! You will receive 5 to 7 unique and officially licensed HP and FB merch, which may include collectibles, apparel, figures, and more. No need to set your foot on Diagon Alley, just wait for an owl to deliver your package (a.k.a. the mailman) directly to your door!
---
Image from: our review
Brick Loot is the perfect subscription for all LEGO fanatics. It offers LEGO and brick-related items that you can put together to create wholesome figures and mini-buildings inspired by your favorite fandoms! Each box contains 4-8 unique and never-before-seen items handpicked by their LEGO-loving team, including Brick Loot exclusives like minifigs and custom LEGO kits. Get your hands on the newest brick items before they hit the market!
Deal: Get 15% off on your subscription! Use coupon code Hello15.
---
Image from: our review
If you can't get enough of the Winchester brothers' mystery-hunting, Supernatural Box has some amazing surprises for you! Delivered every three months to your doorstep, each box comes with exclusive Supernatural gear featuring characters and scenes from the TV series. It contains over $100 worth of items that are licensed and produced exclusively just for this subscription. From collectibles to apparel and accessories, everything about this box feels premium!
---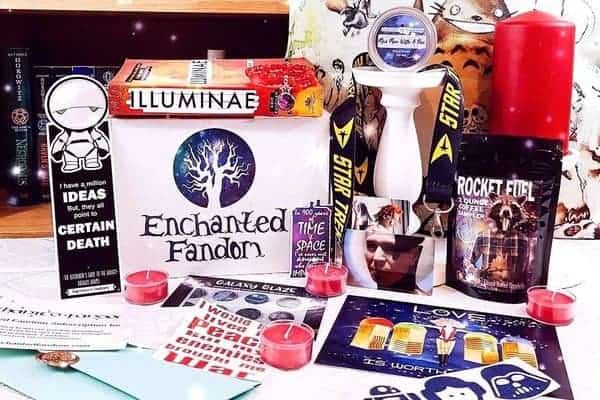 Image from: Enchanted Fandom
Enchanted Fandom is a subscription made by fans for fans! It delivers a multi-fandom-based box filled with beautifully designed collectibles, a book, an indie product handmade by artists, as well as various items from small business owners to cater to any fandom. Themes ranging from TV series, movies, books, and pop culture are featured in every box so every fandom can find its place and won't be left out!
---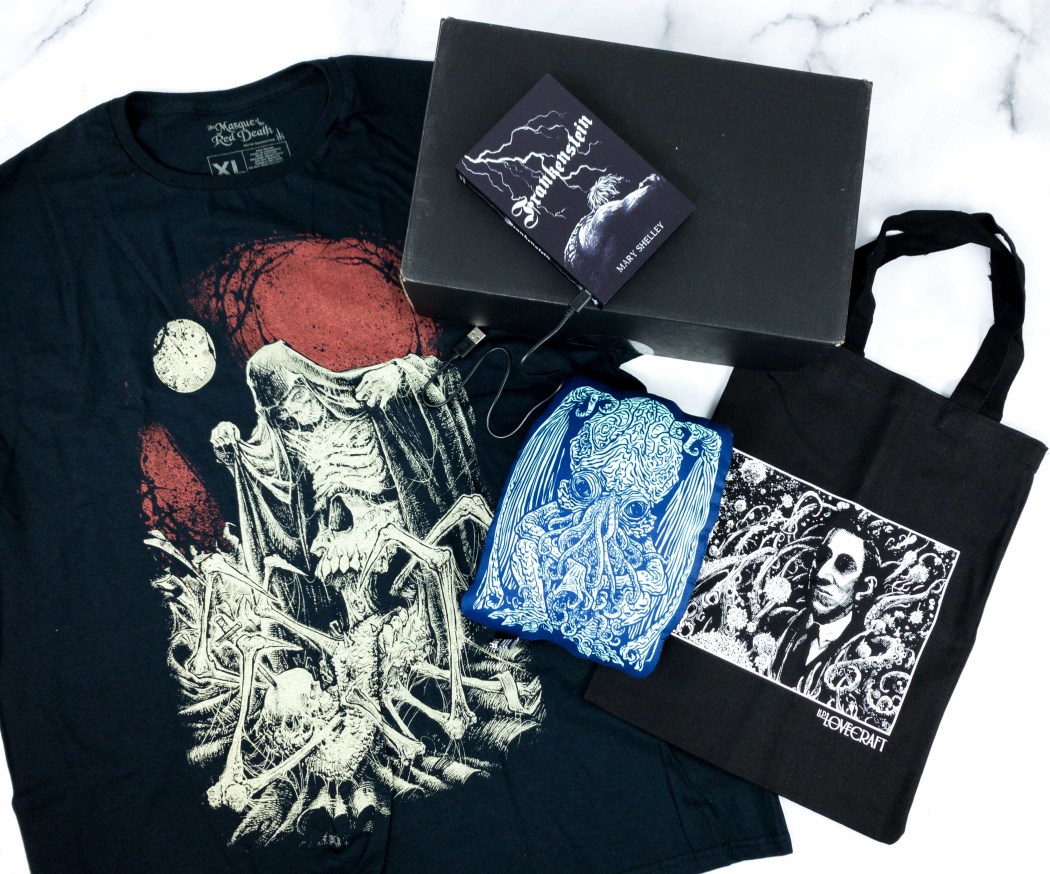 Image from: our review
This mystery crate will definitely send chills down your spine! Loot Fright is filled with horror items featuring scary movie franchises, characters, and more. Each themed box contains a mystery mix of 4-6 fan-favorite horror items, which may include collectibles, apparel, and home goods designed for a diehard horror fan like you! From classics such as Dracula and Frankenstein to zombies and slashers to scary folk tales from around the world and other creepy creatures, enjoy (or frighten) yourself with all the things the box has to offer (but there are no actual sacrifices made on this box)!
Deal: Save 15% on your subscription. Use coupon code HELLOSUBSCRIPTION15.
---
That's our list of the best subscription boxes for pop culture! Which is your favorite?
Looking for more? Be sure to check out all the best subscription boxes in every category!